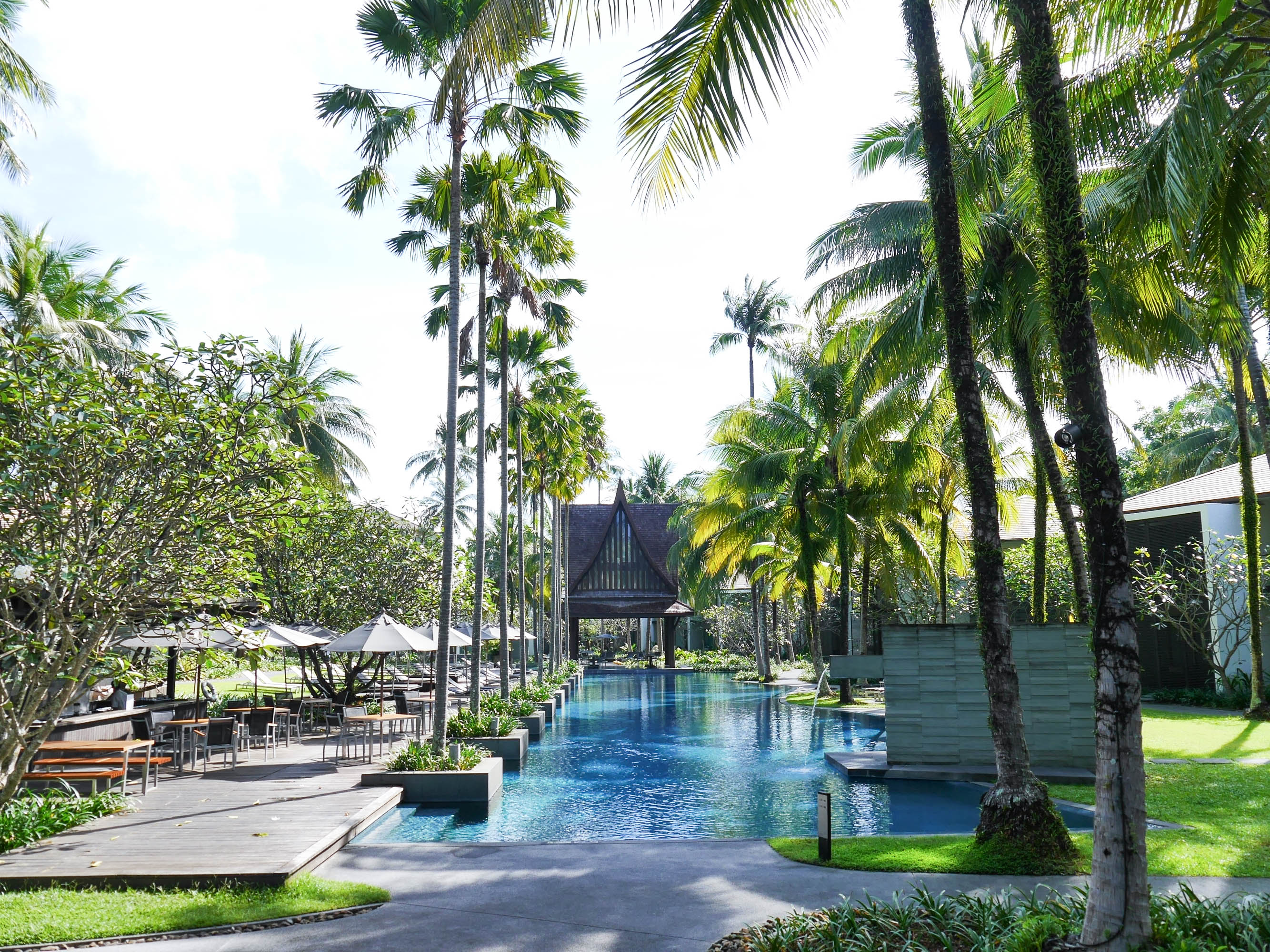 Do you know this feeling when you can't forget a certain place, because the whole experience you made left a deep impression? Exactly 6 years ago, I took my first step on this beautiful island called Phuket and instantly fell in love with the white sandy beaches, friendly people and scrumptious food. I was so excited about this trip and it felt like coming home after 2 years of absence.
We arrived late at Twin Palms Phuket, where we were picked up from the airport by a private driver and enjoyed the free wifi in the car. I know, we are helpless wifi addicts. ;)
Cold towels and a refreshing welcome drink were offered, while we waited for our checkin. I loved the butler service! We could choose the pillows for our room and I have to admit that I often have a 'hard' time sleeping with uncomfortable pillows. So I appreciated the choice of a flat and soft pillow together with the fragrance for the room. Such a bummer I couldn't take a photo of this service, as the camera was in my luggage, which was already delivered to our room. All I can say is, we loved it!
Phuket's most exciting and stylish contemporary resort is how Twin Palms is introduced on their website. And that was the first feeling when I entered the room. Modern interior in dark brown and white offer a luxurious space for full relaxation with a large balcony overlooking the resort garden and the pool. The bed is facing the balcony with views of the lush garden with its huge palm trees. Home away from home is the main slogan of Twin Palms, which can be felt by all the services, features and details the staff is offering. Nothing was left out. It really felt like coming home. What I loved about the bathroom was the conservatory window which showcases views of a zen garden in the middle of the building. It's so calming. The TY entertainment offers a variety of music and movies including new blockbusters in case of rainy days, which we didn't have at all during our stay, but we still took the chance to watch movies at night. All in all a very stylish and modern room thoughtfully designed for seclusion and comfort for a luxurious getaway, which we enjoyed to the fullest thanks to the wonderful staff.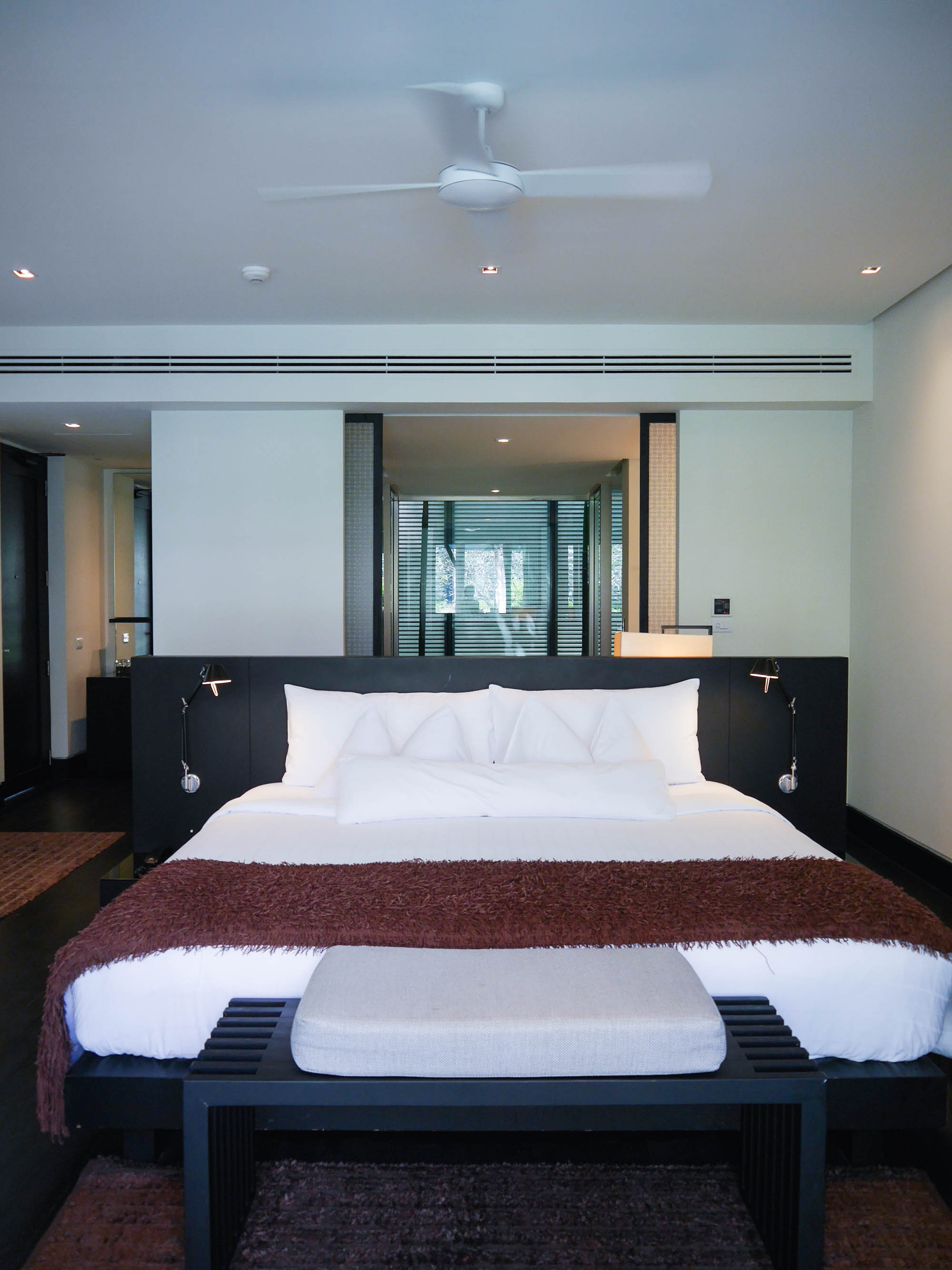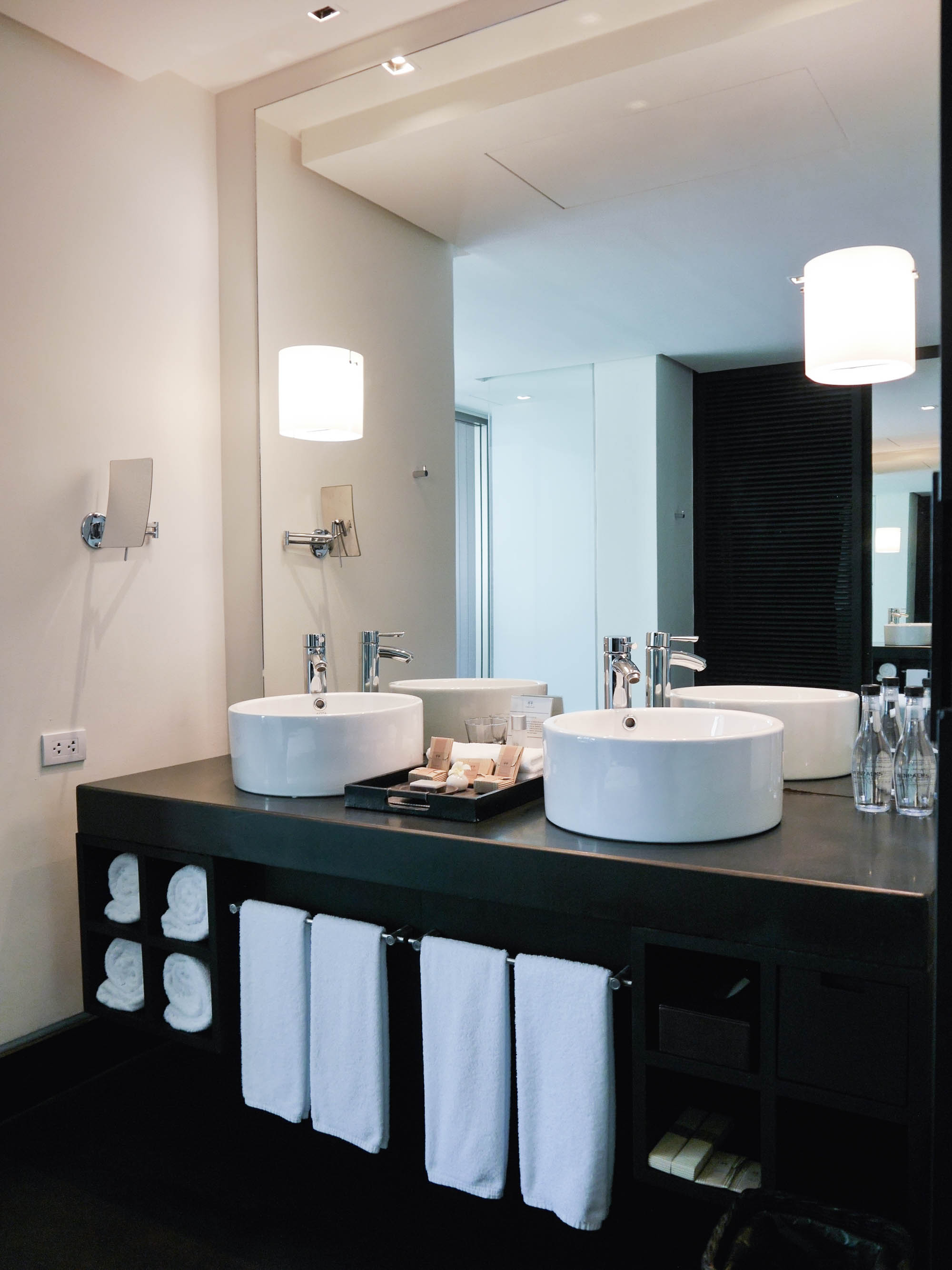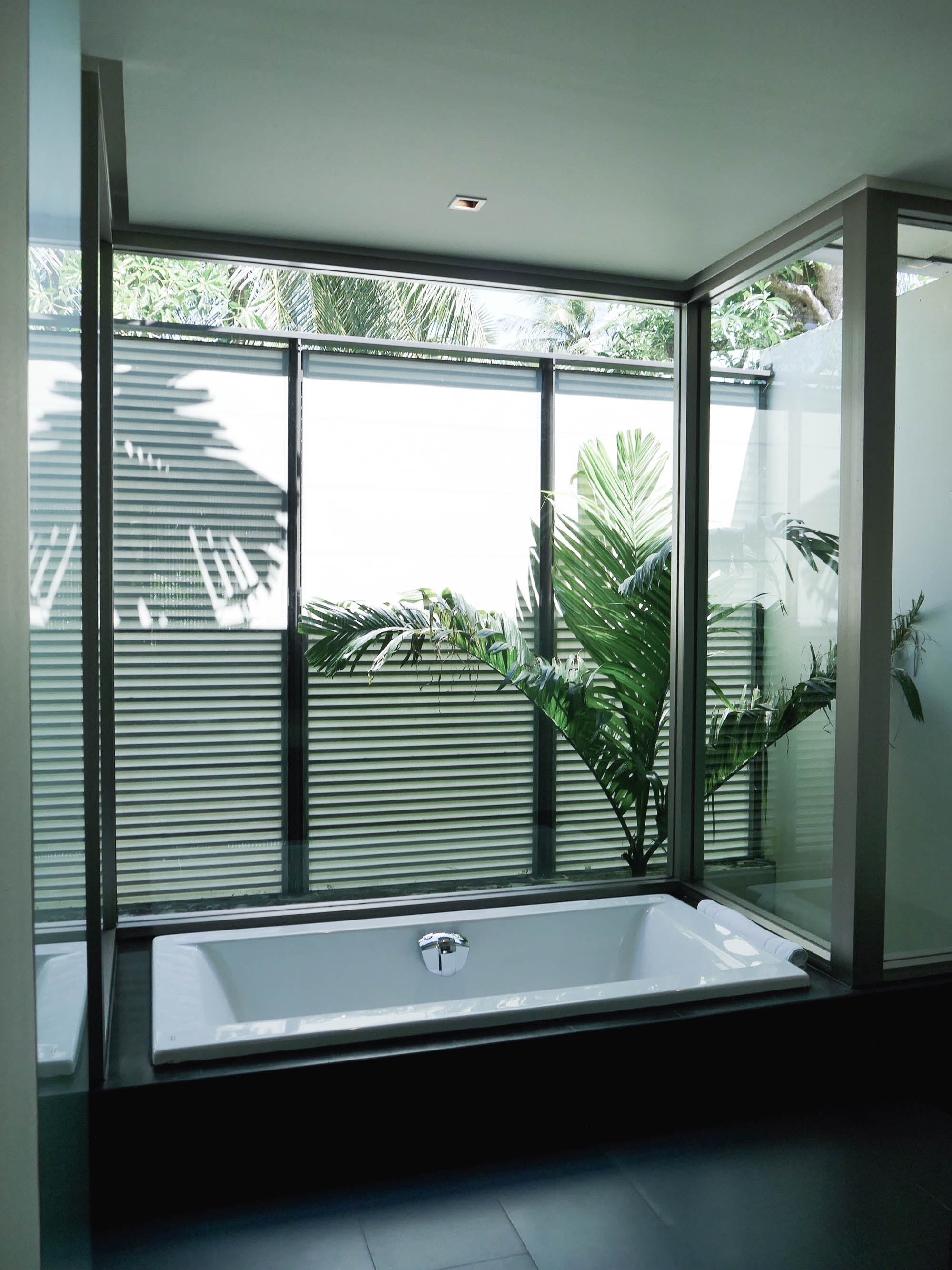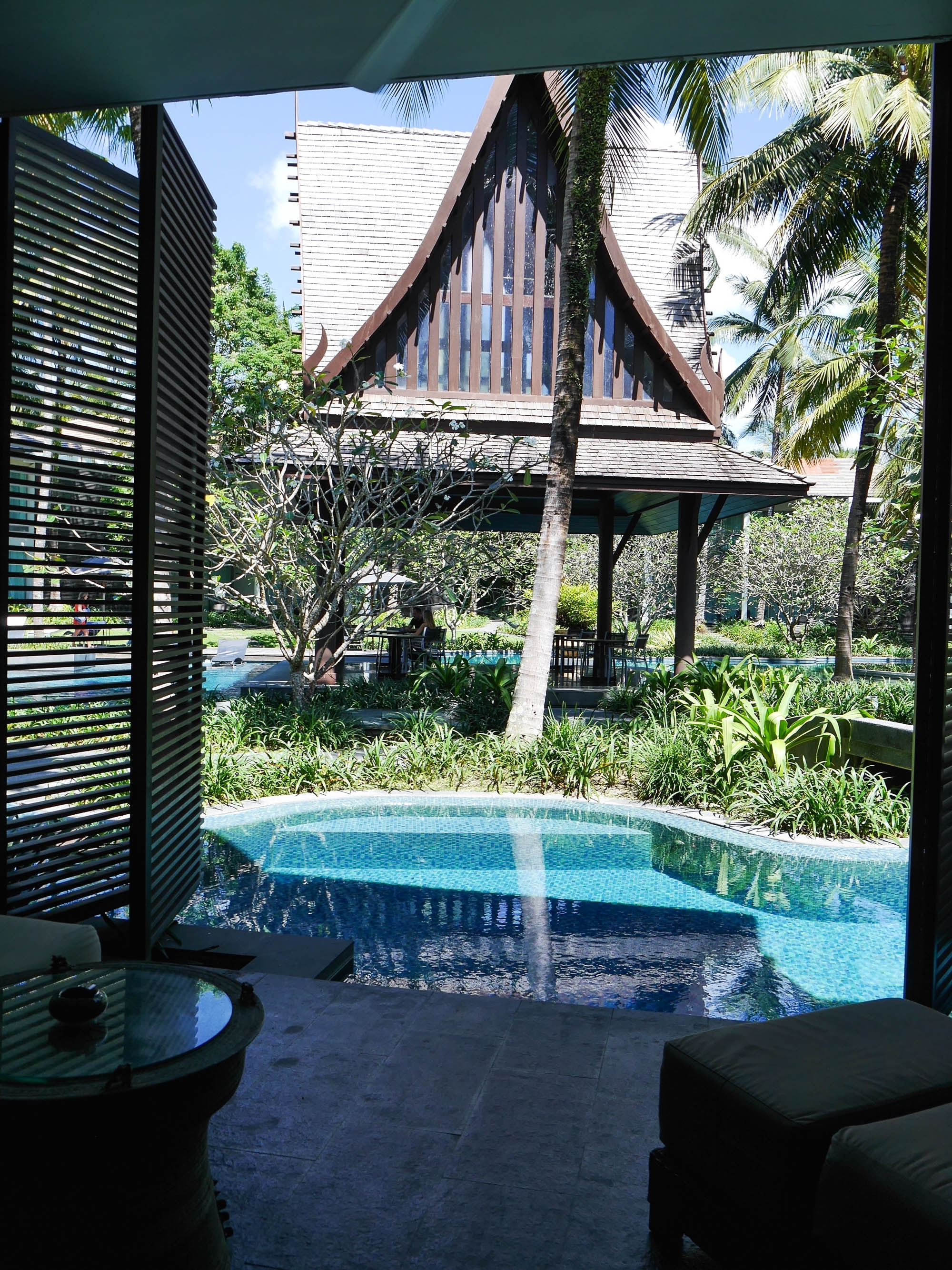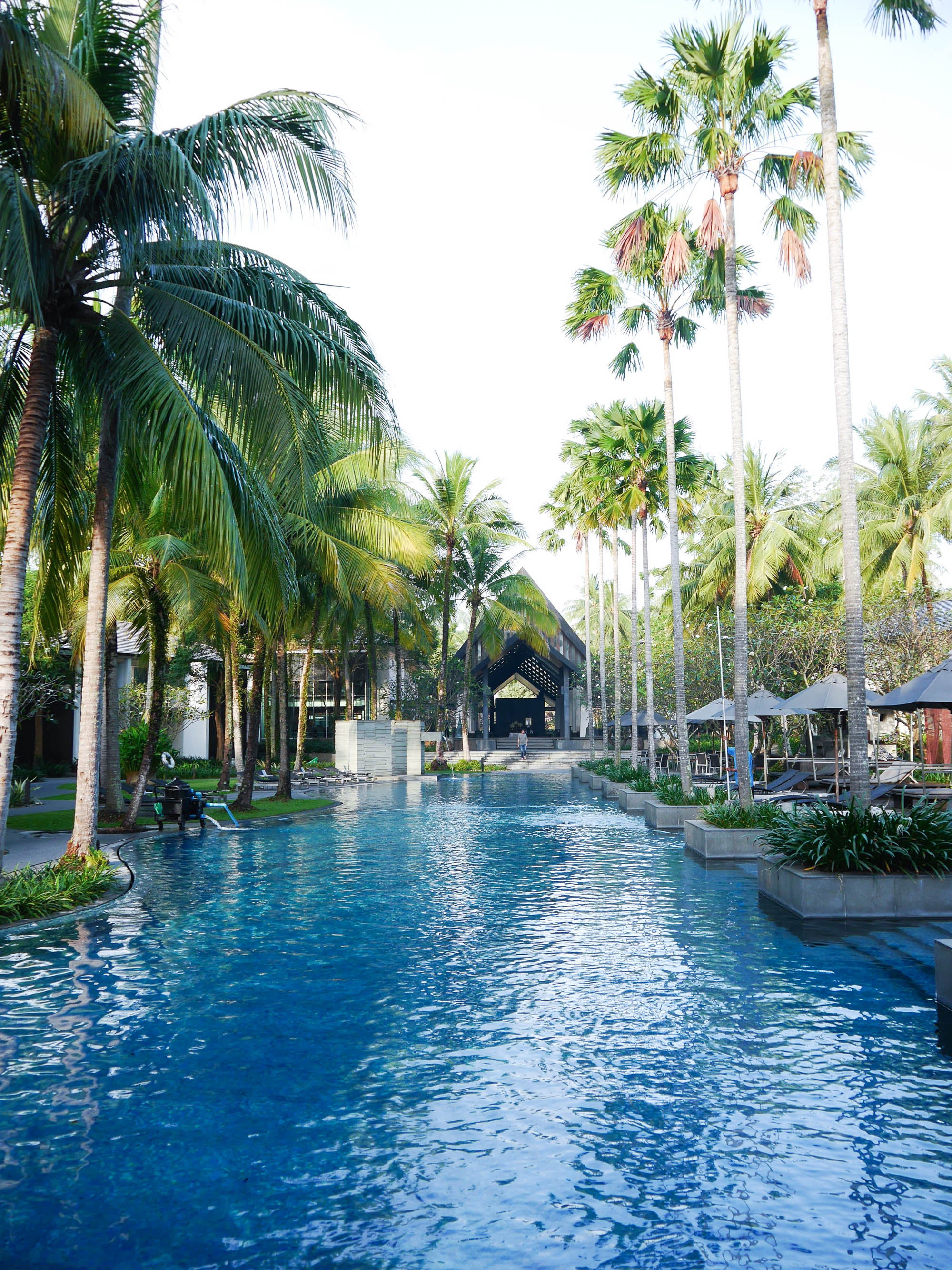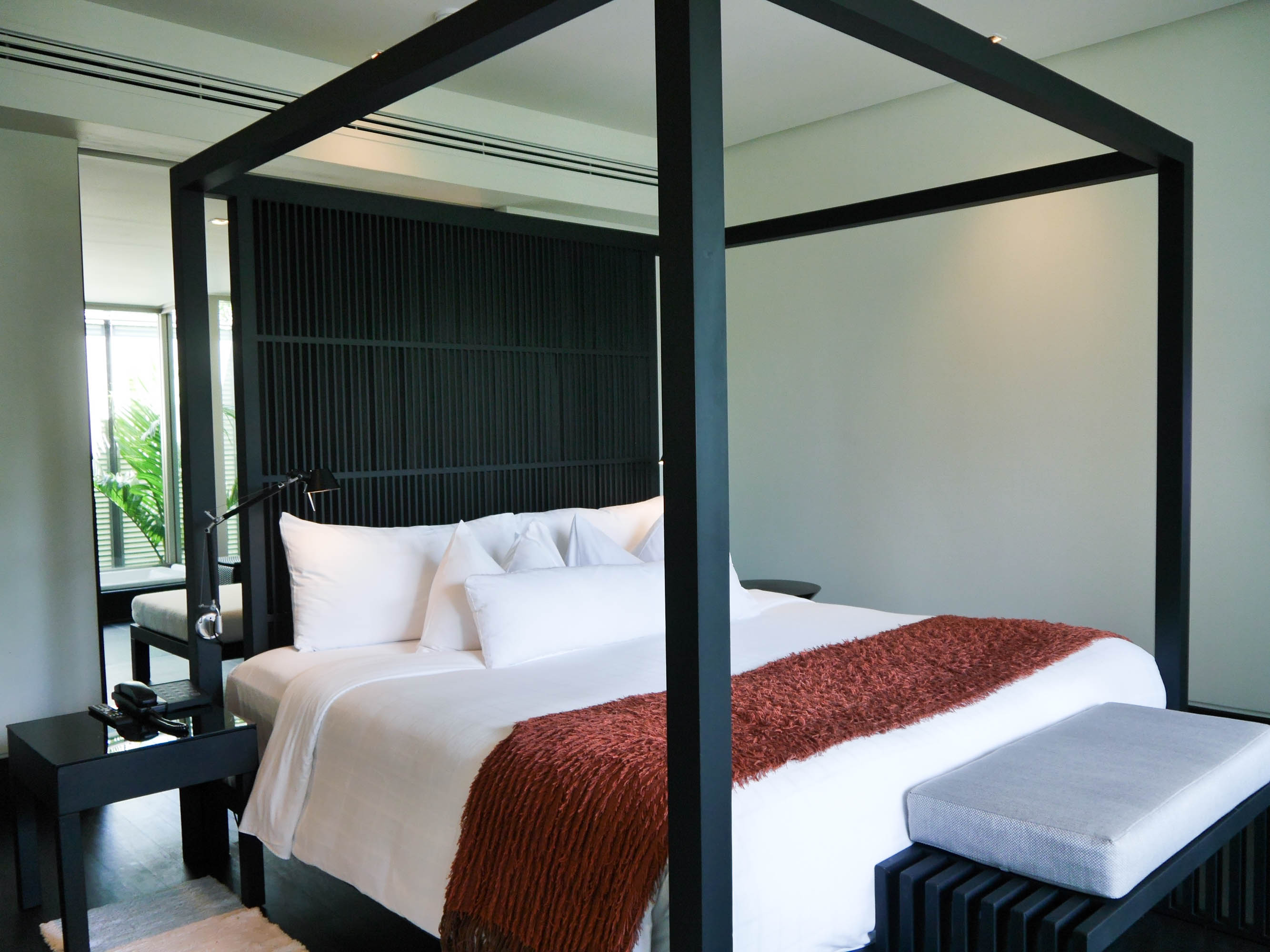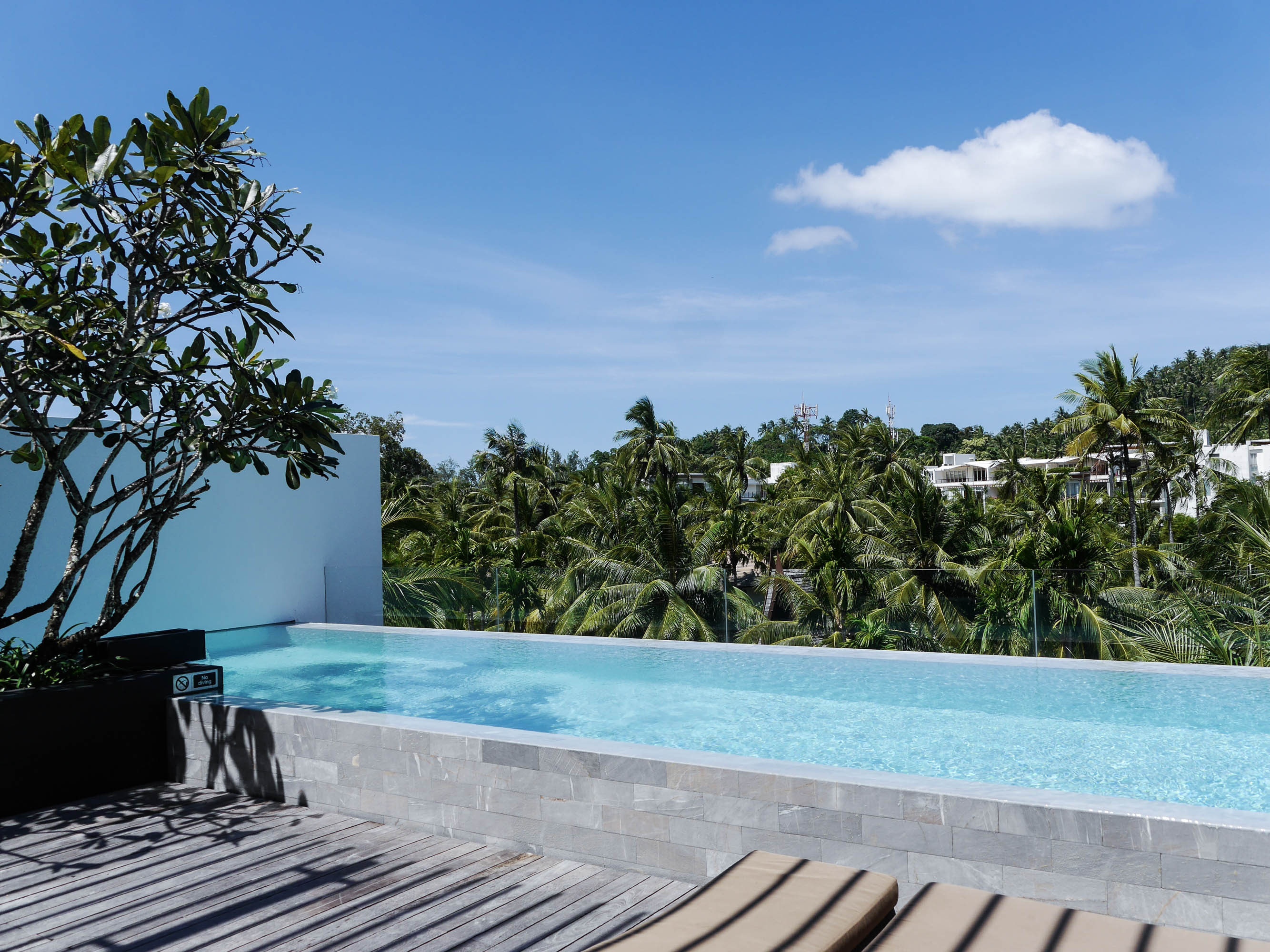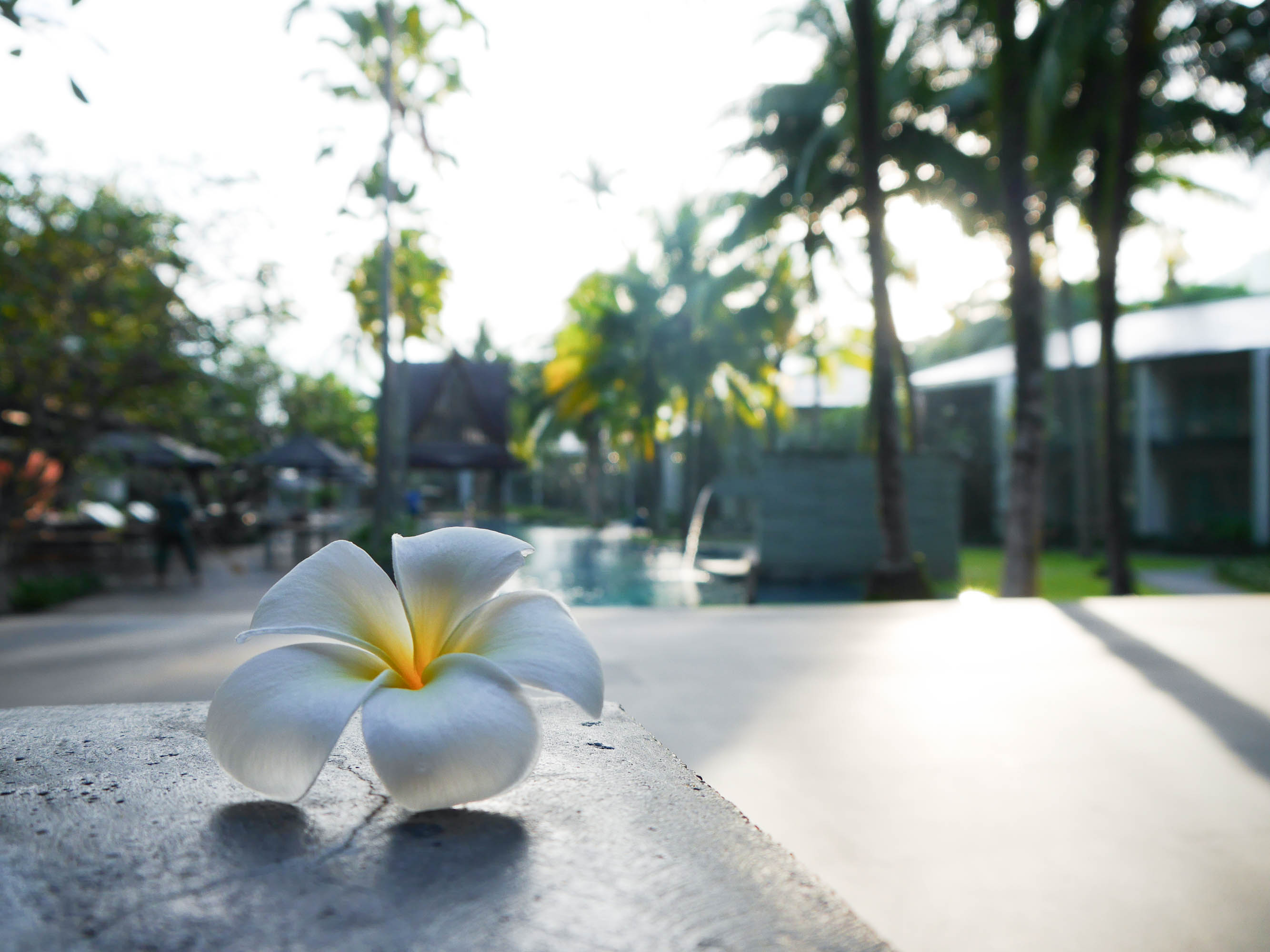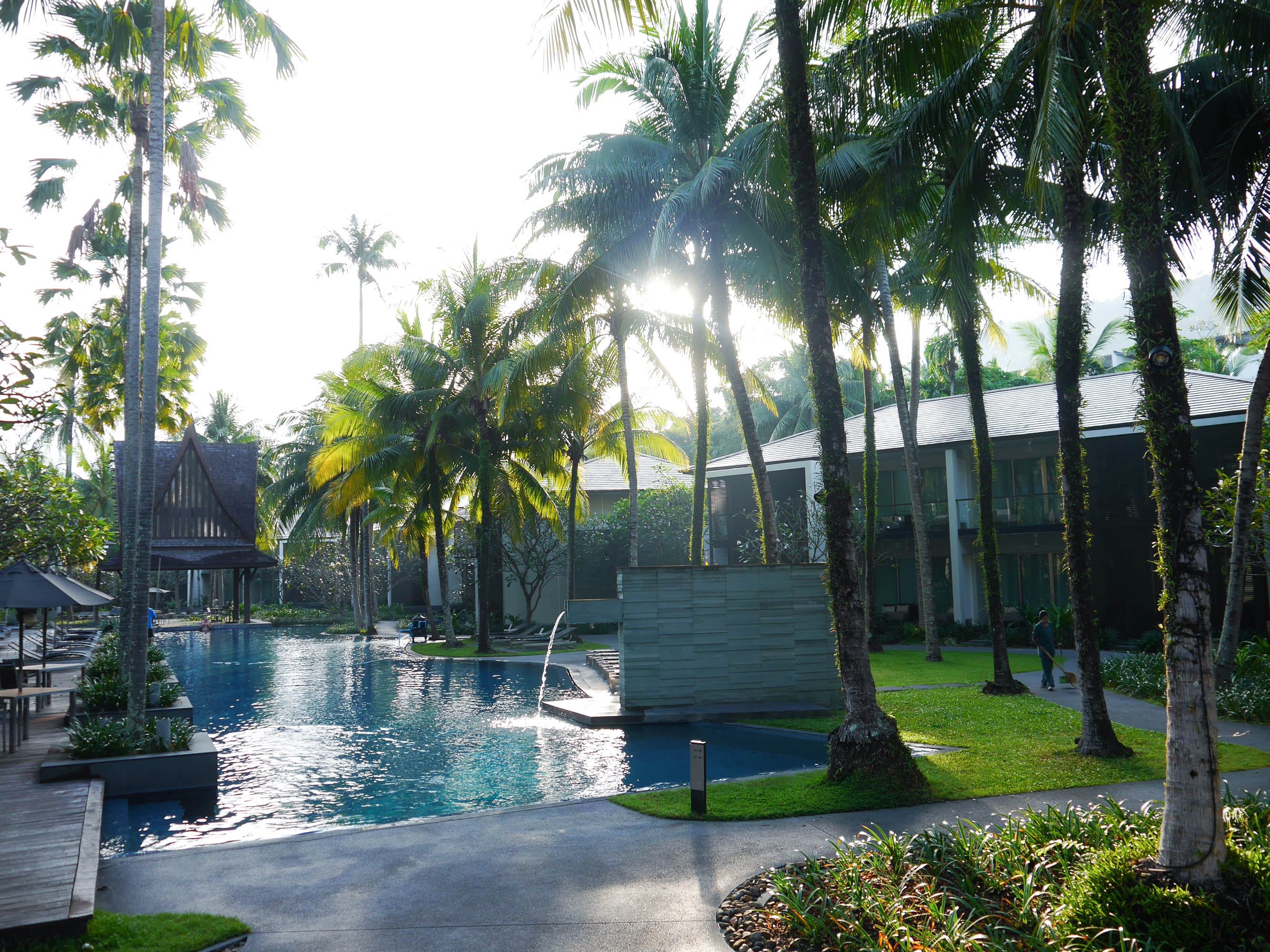 Breakfast |
I'm always super curious about the breakfast and believe me I've seen many buffets in my life. It's also my favorite meal of the day, so it has to be good. So let's talk fresh juices and smoothies, a sparking wine bar and crepes in shape of a cone! Yes, please. Also the staff was very attentive and sliced my dragon fruit, which I took every morning from the fruit basket so it was easier for me to devour that sweet piece of heaven. So yum. So good. So happy.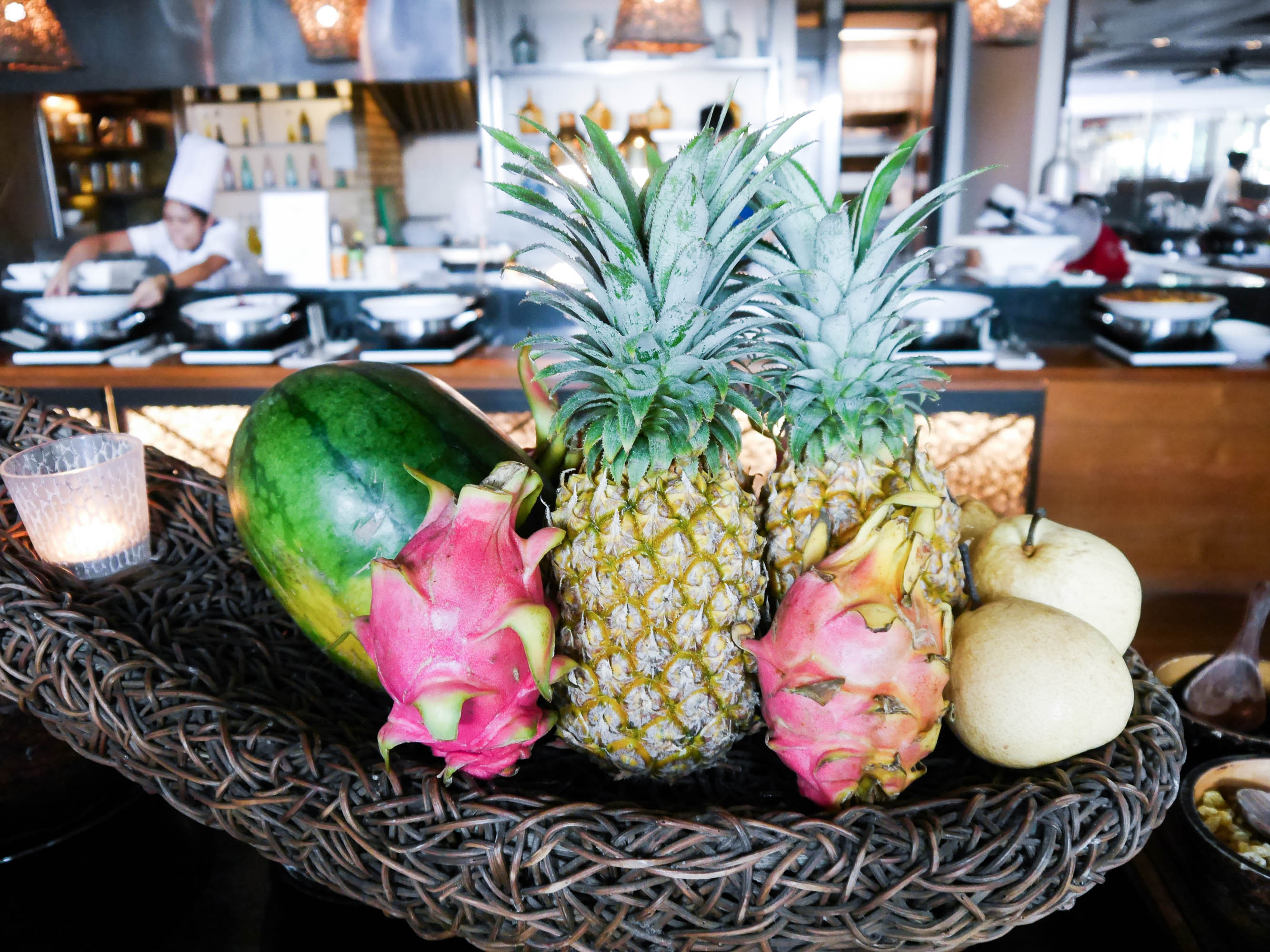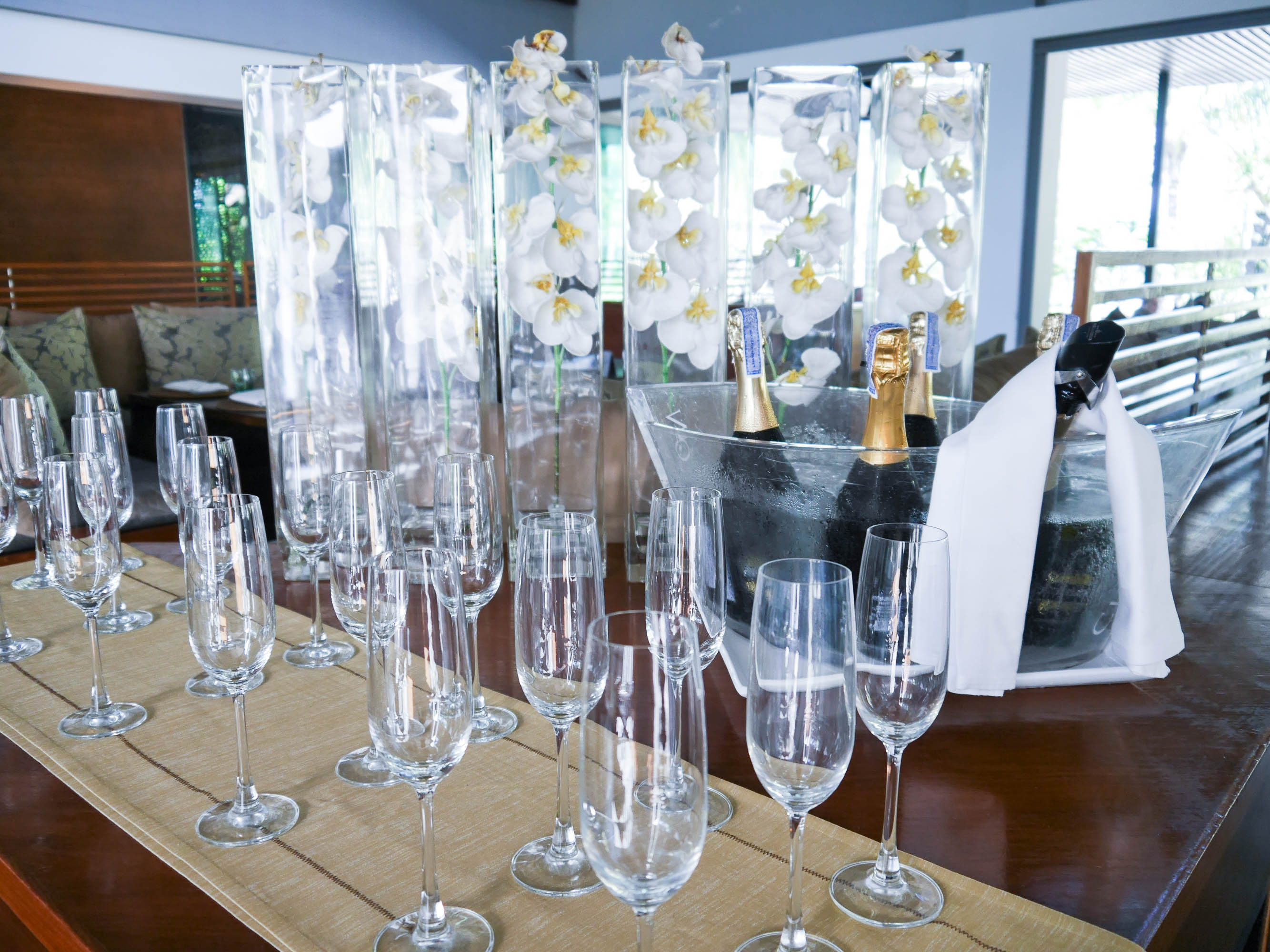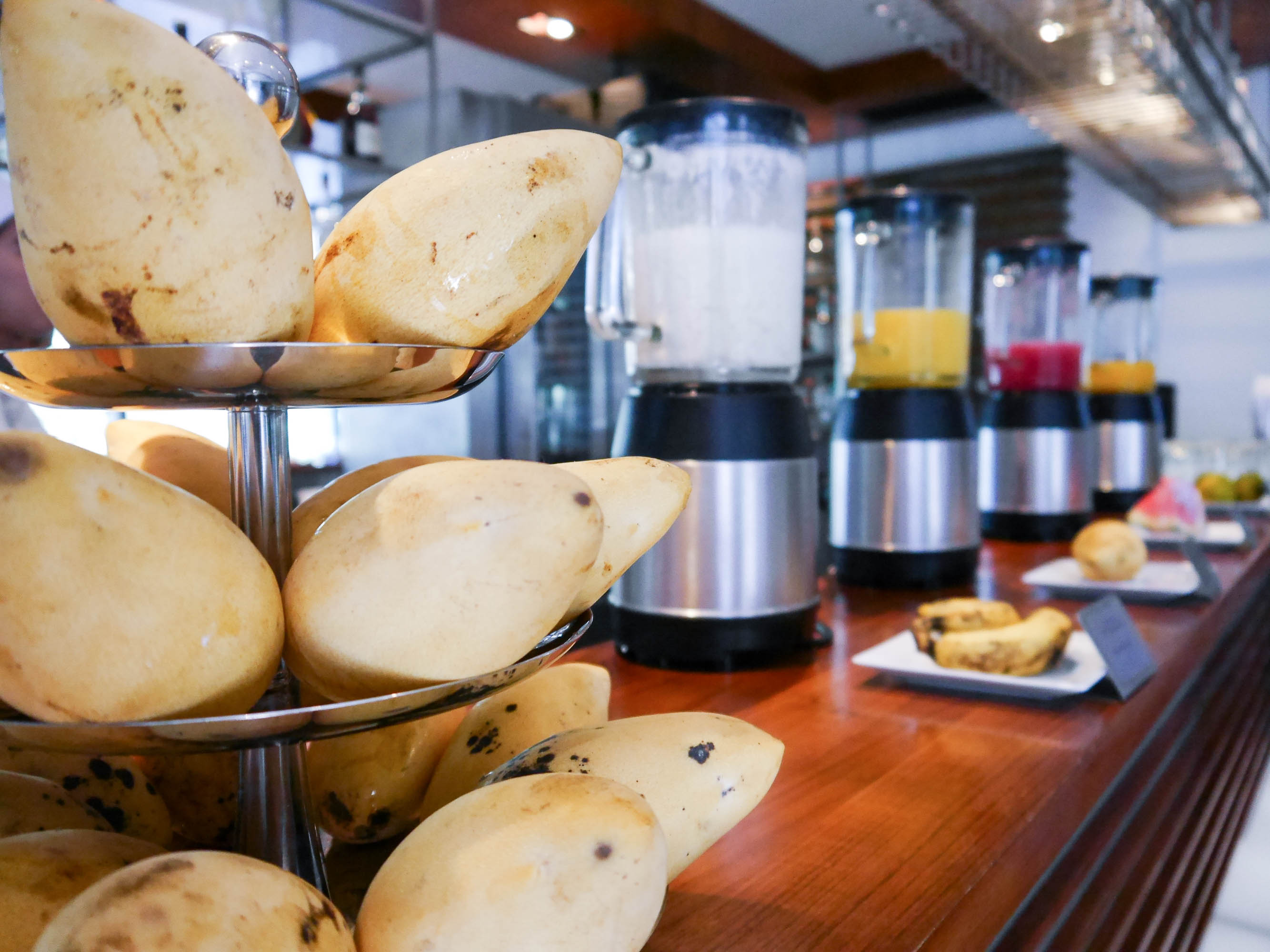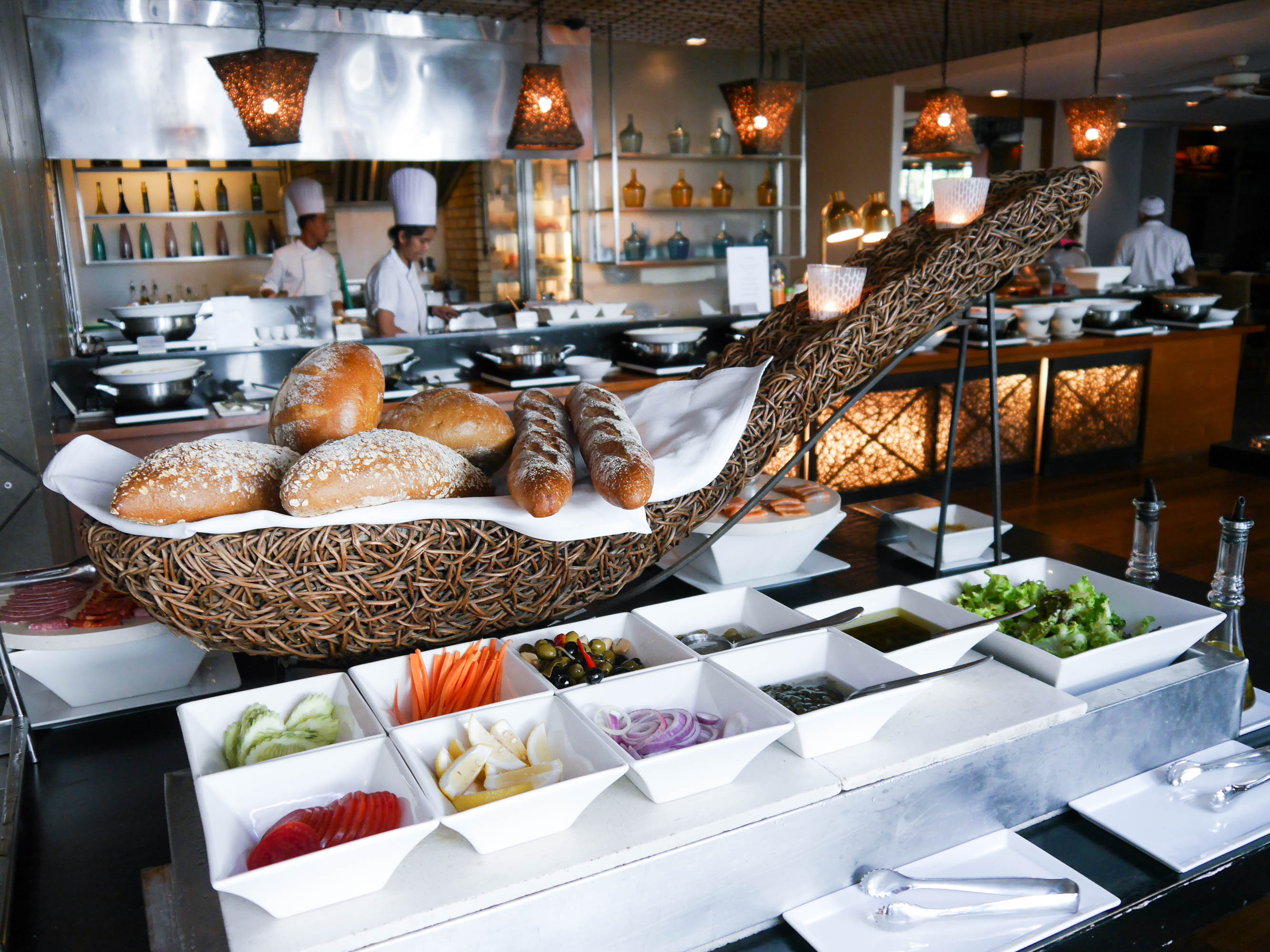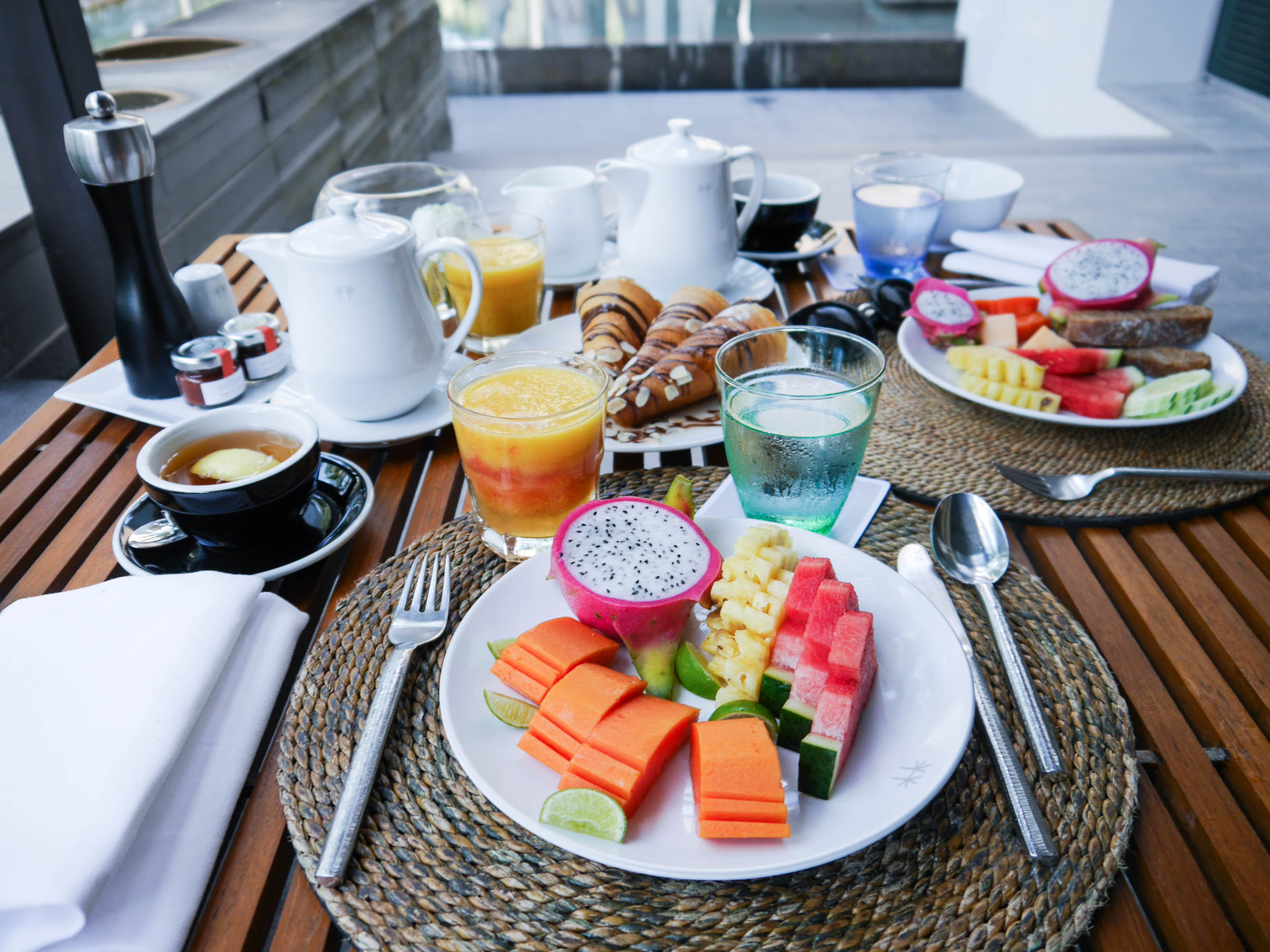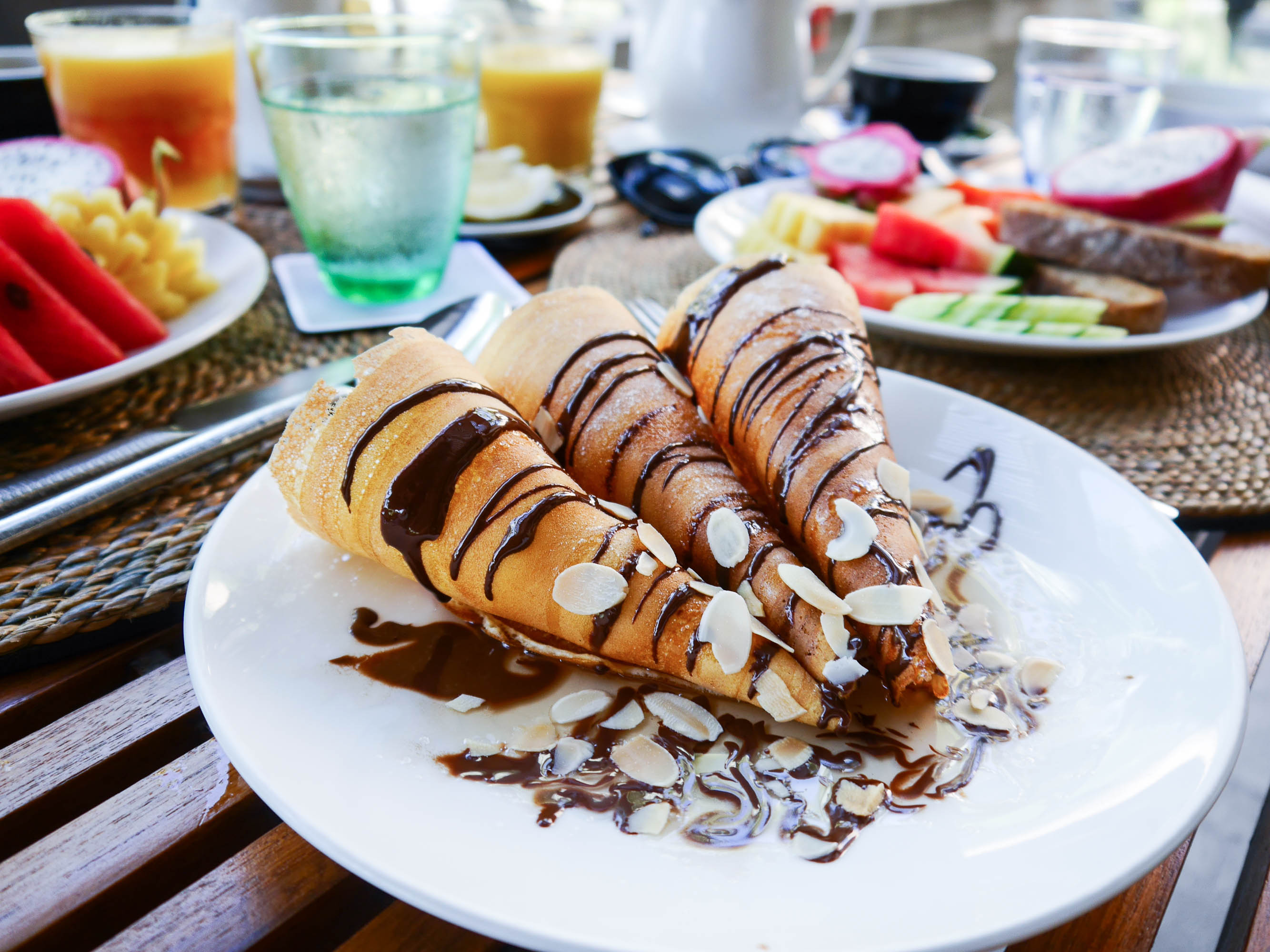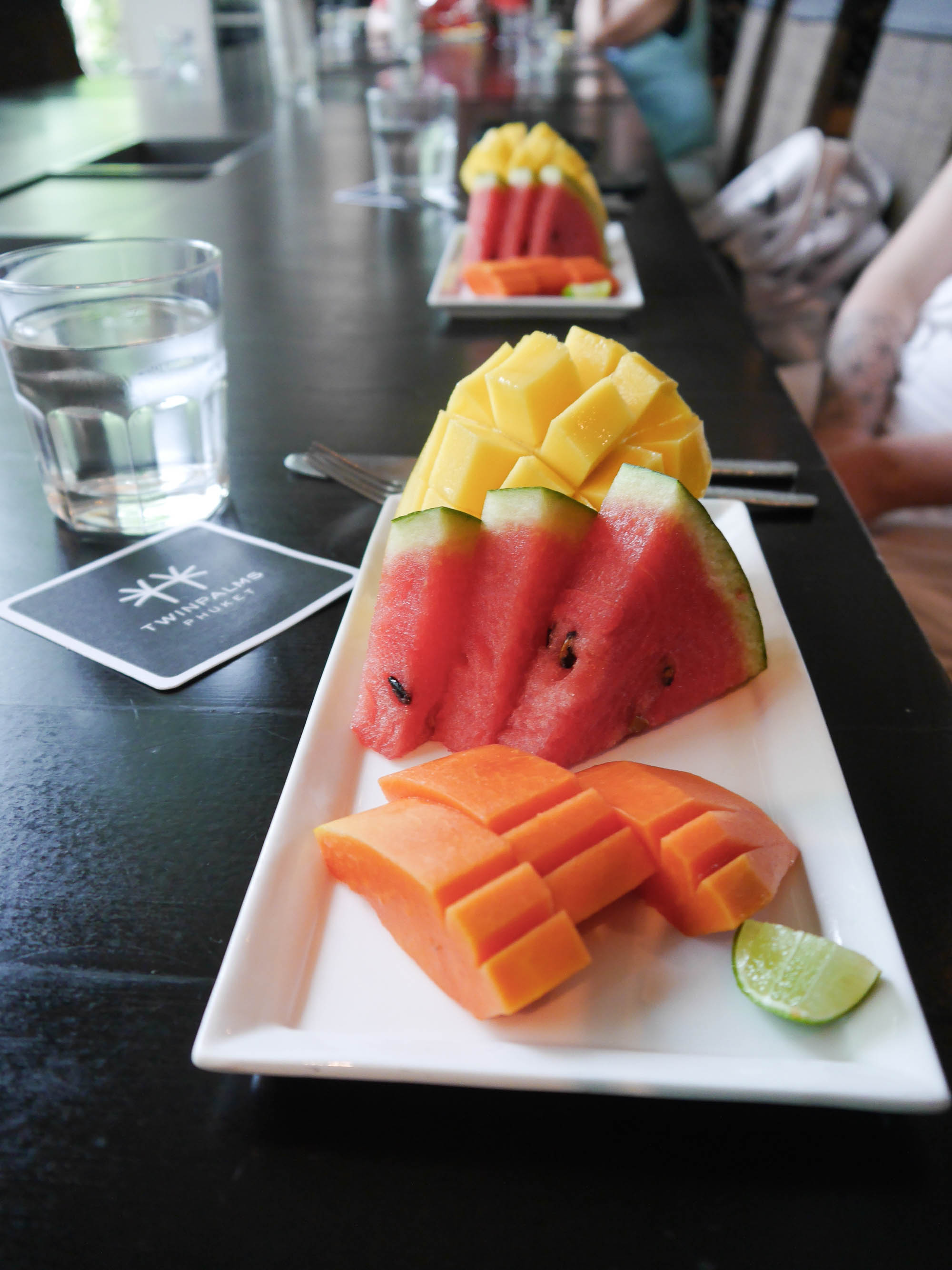 HQ Beach Lounge and butler service |
Twin Palms Phuket has two venues with free shuttle services to relax, sip and dine. HQ is one of the most stylish Beach Clubs in Phuket and yes, we had the chance to experience the full range on a sunny Friday. Oh, did I mention the amazing Beach Butler Service? When we arrived at the beach, our beach butler helped us with towels, offered us cold drinks and kept the mattresses clean, while we were in the water. Very discreet and outstanding service, which we totally appreciated on a hot day. A DJ was playing a chilled lounge mix in the background and with our fresh coconuts we truly felt like in paradise. We booked a table at around sunset to enjoy a drink and ordered food as well. And do you recognize a familiar salad? Yes, it's my watermelon salad recipe from the blog, which they adapted for their menu. I feel so honored to see my recipe alive in such a stylish location. Turned out the manager is a huge fan of my blog and was inspired by the recipe. Thanks so much! So I don't have to mention the watermelon salad was excellent and so was the rest of the food. I mean look at this view! A sunset dinner never could get any better. :) We also came back for lunch and I had the best wagyu beef burger hands down. The meat was so tender it melt in my mouth and was a party for the taste buds. I know. I just love food. Don't miss Fridays and Saturdays for a relaxed afterwork party with cool people from the Island. HQ Beach Lounge is definitely Phuket's most exciting and stylish contemporary spot for a laidback beach day with scrumptious food and tasty cocktails.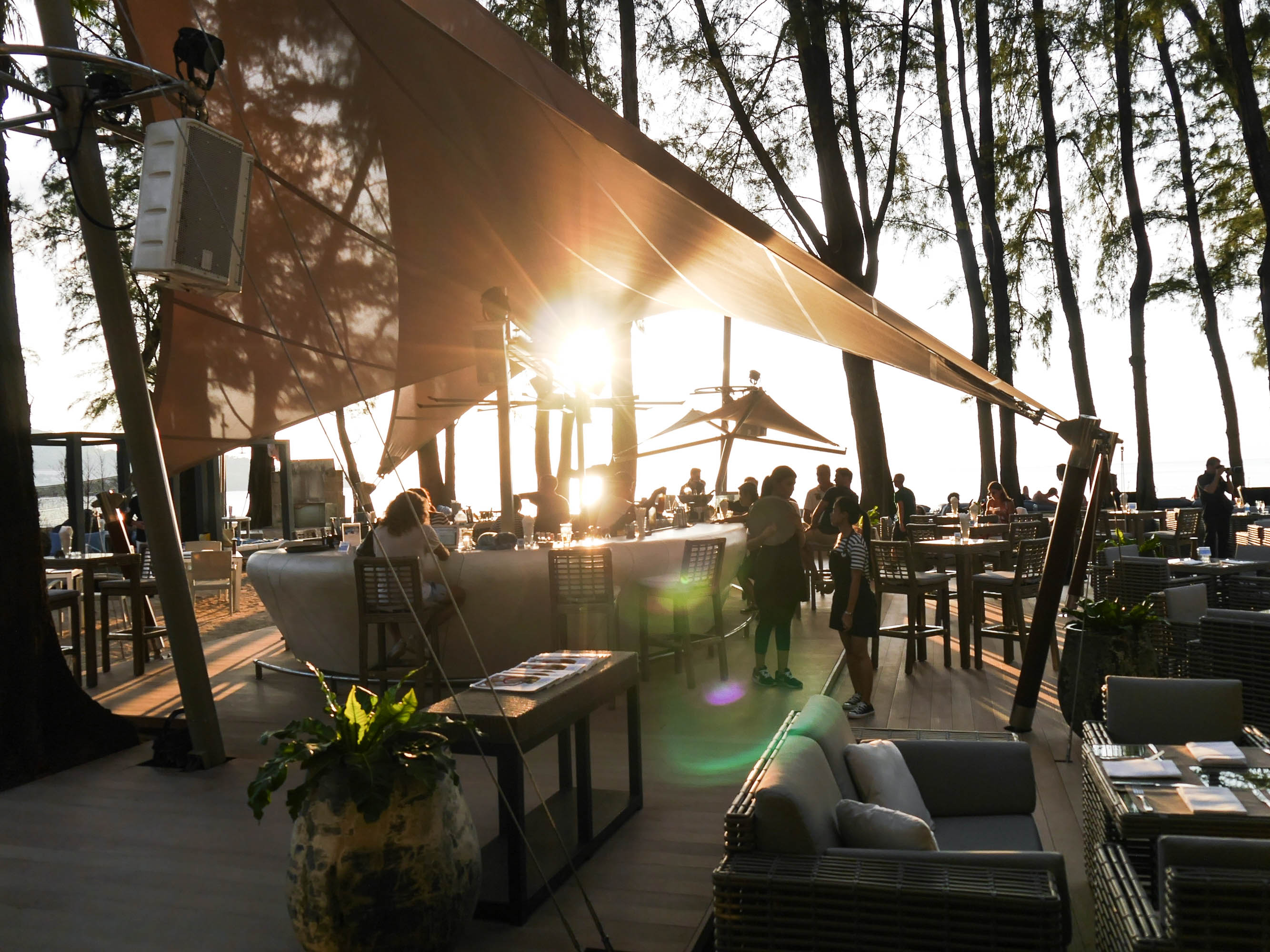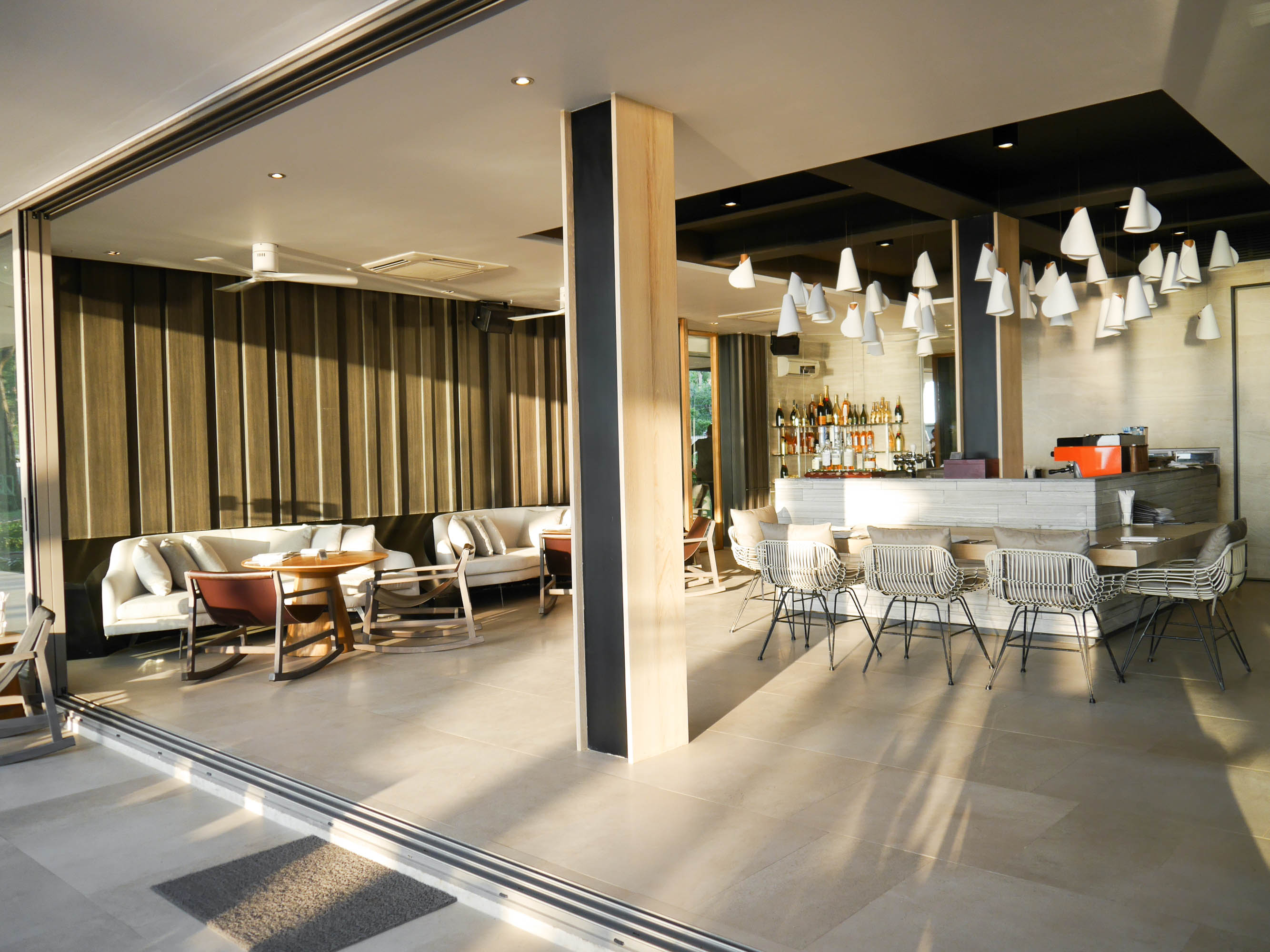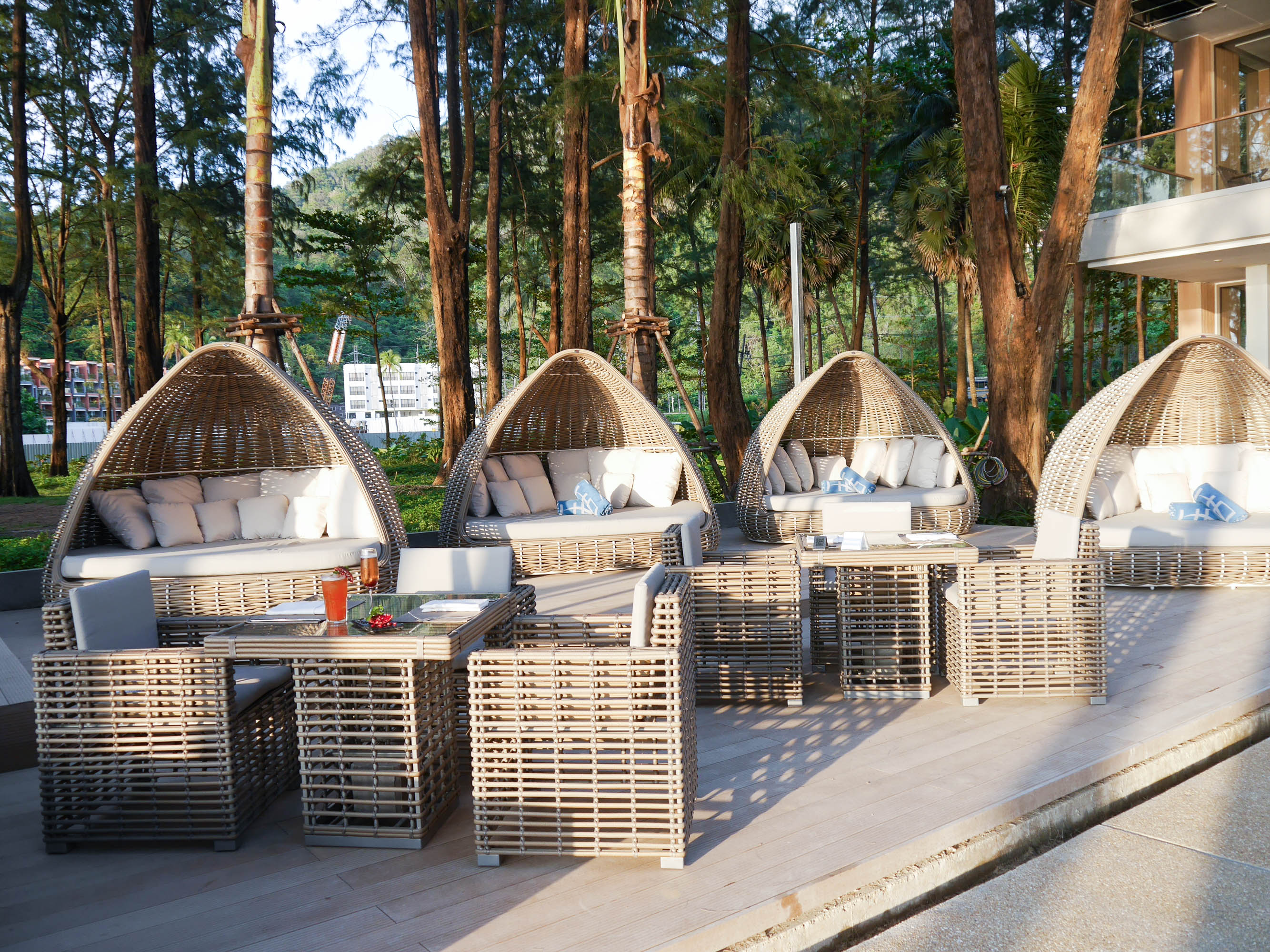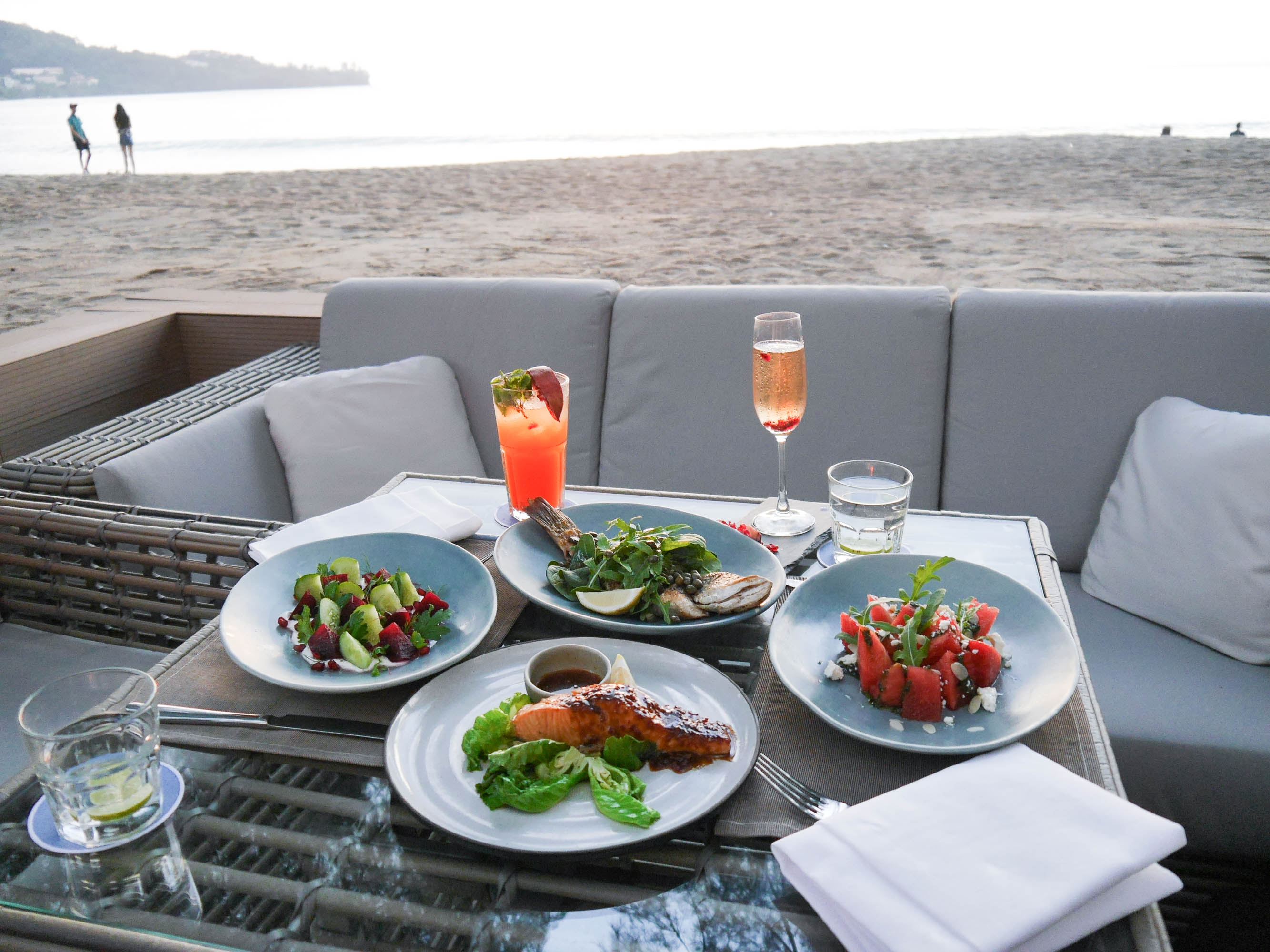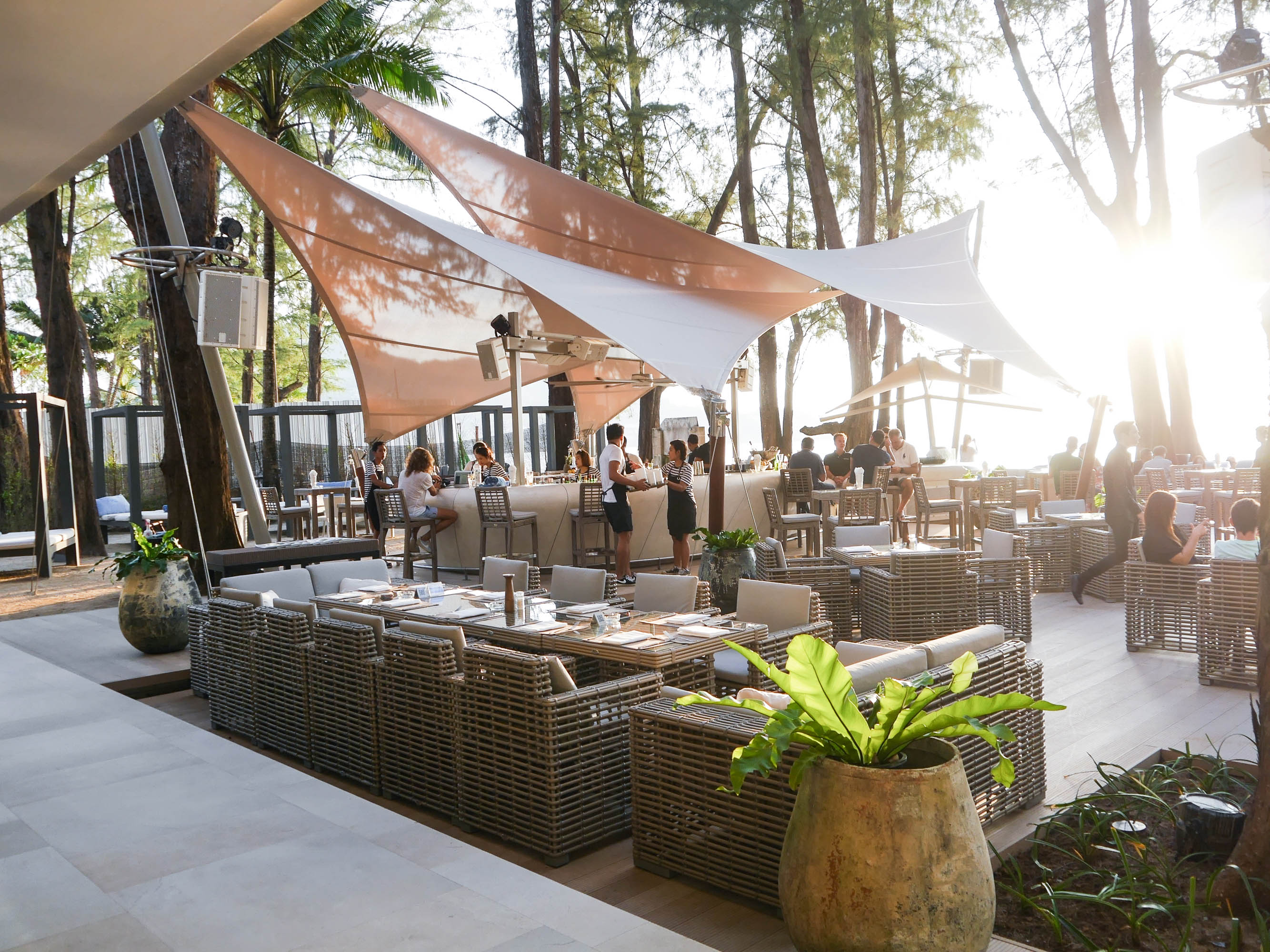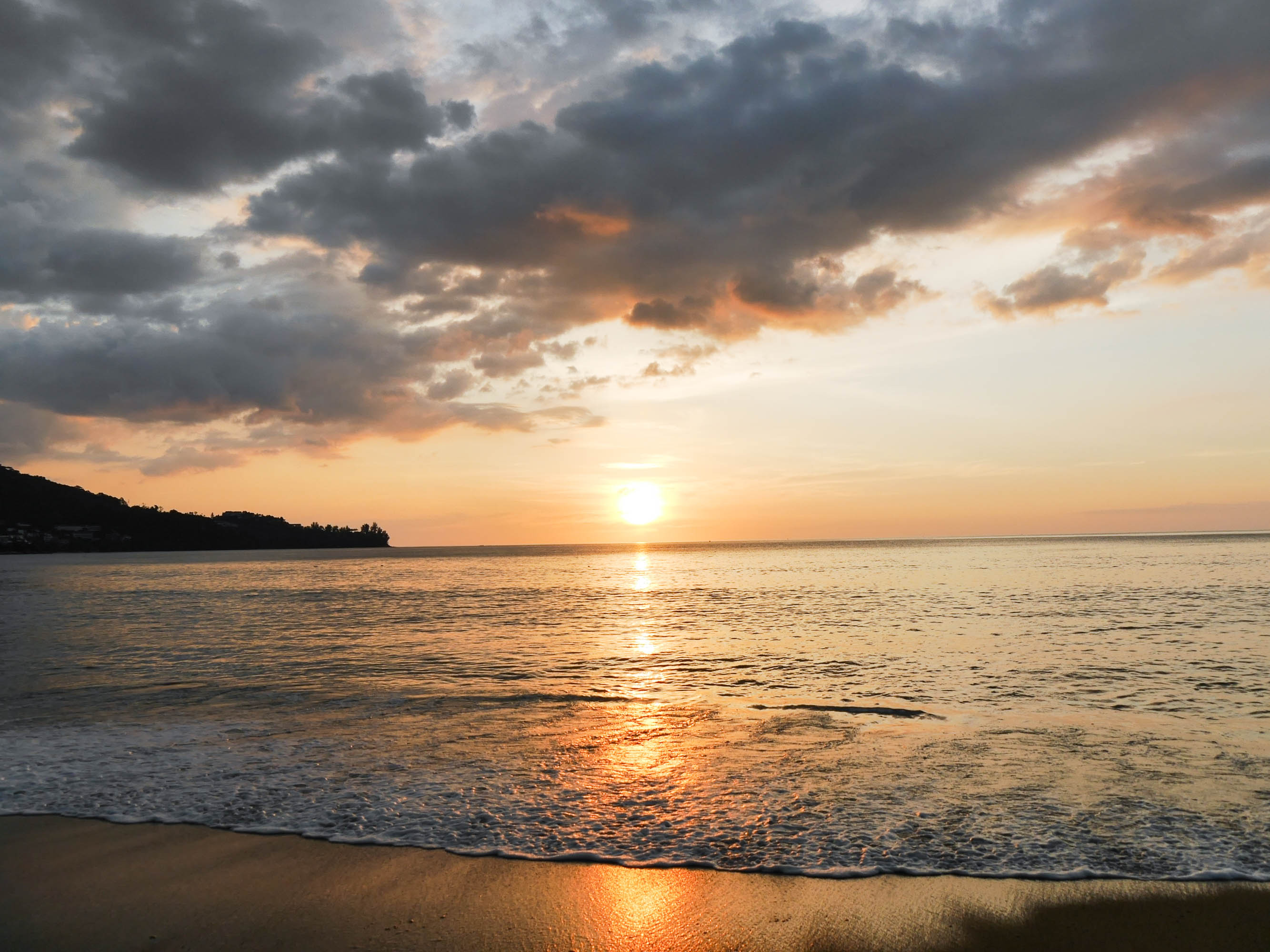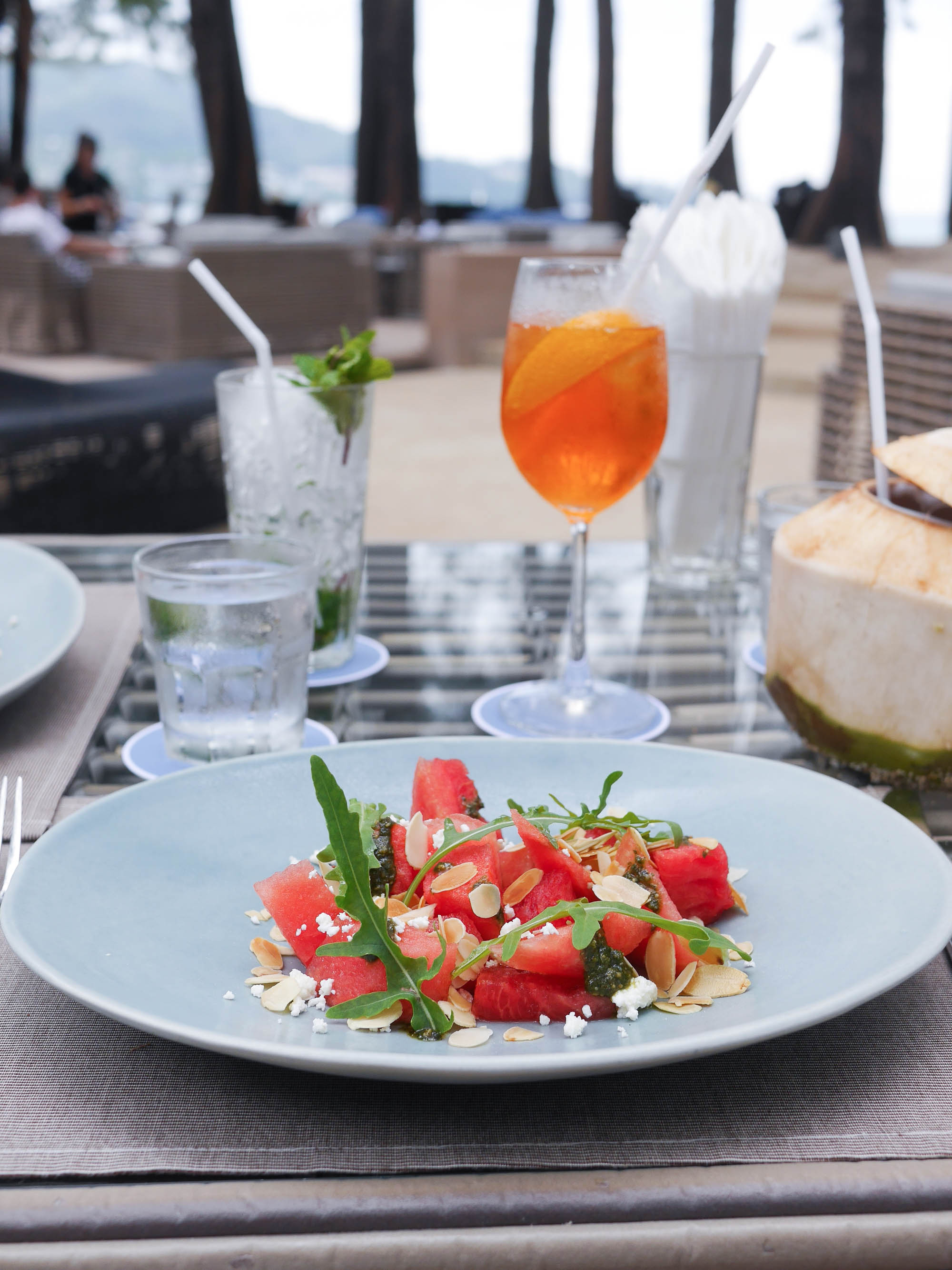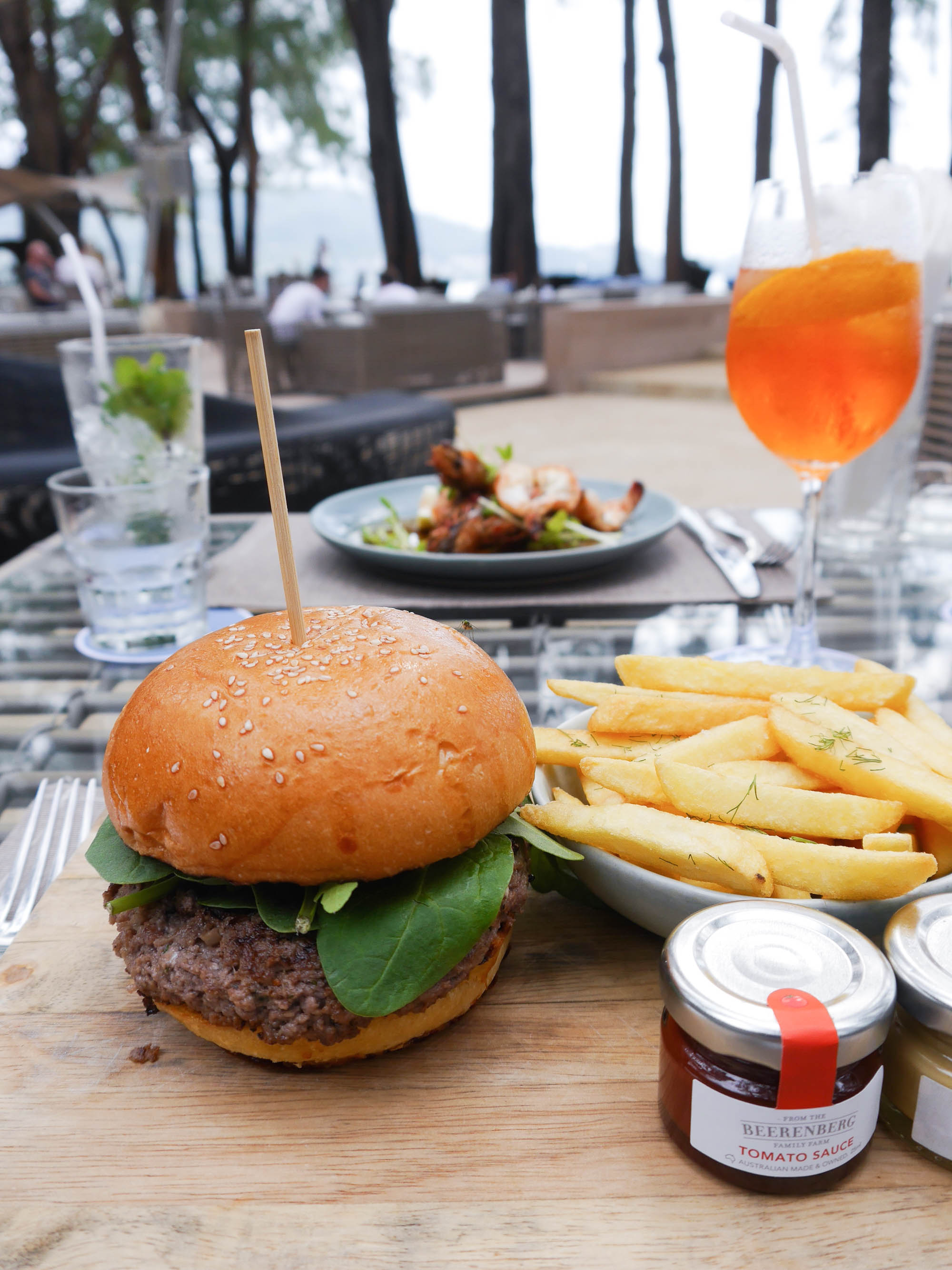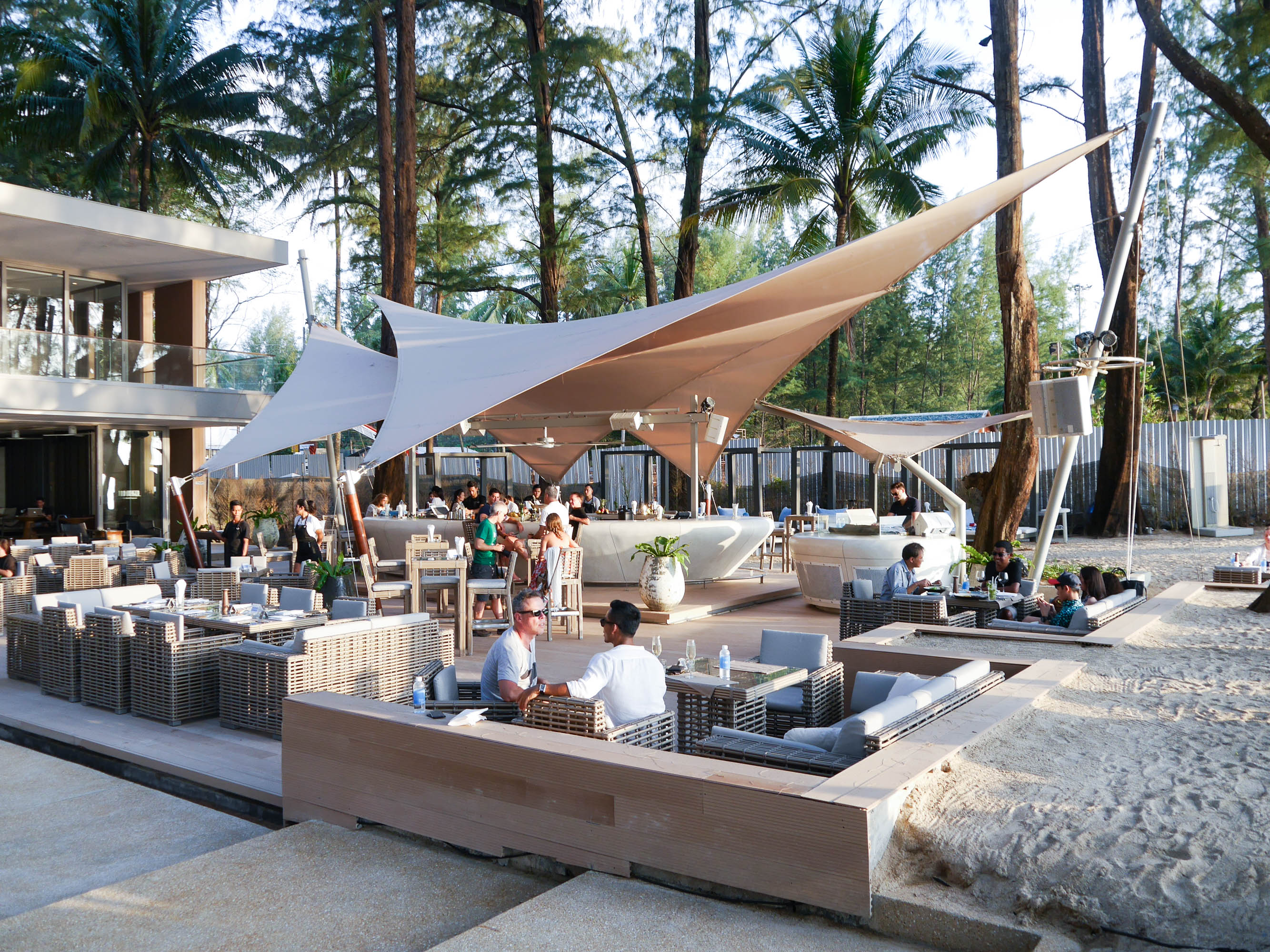 Palm Seaside |
If one venue stylish venue is not enough, Twin Palms offers another option for fine dining in a beautiful setting. Think of white marble tables, fuchsia orchids and cocktails served in a whole fruit. Oh yes, we could barely hold the fruit in our hands for the obligatory photo. ;) The restaurant offers a variety of fresh seafood including sushi and regional cuisine. Sit at the bar and enjoy the view of Bang Tao Bay with its cute fisherman boats. Subtle tunes are played by DJ's whilst the bartenders create wonders and you may be tempted to dance under the palms and stars with soft sand under your toes. This place is perfect for dining and if you are a seafood lover.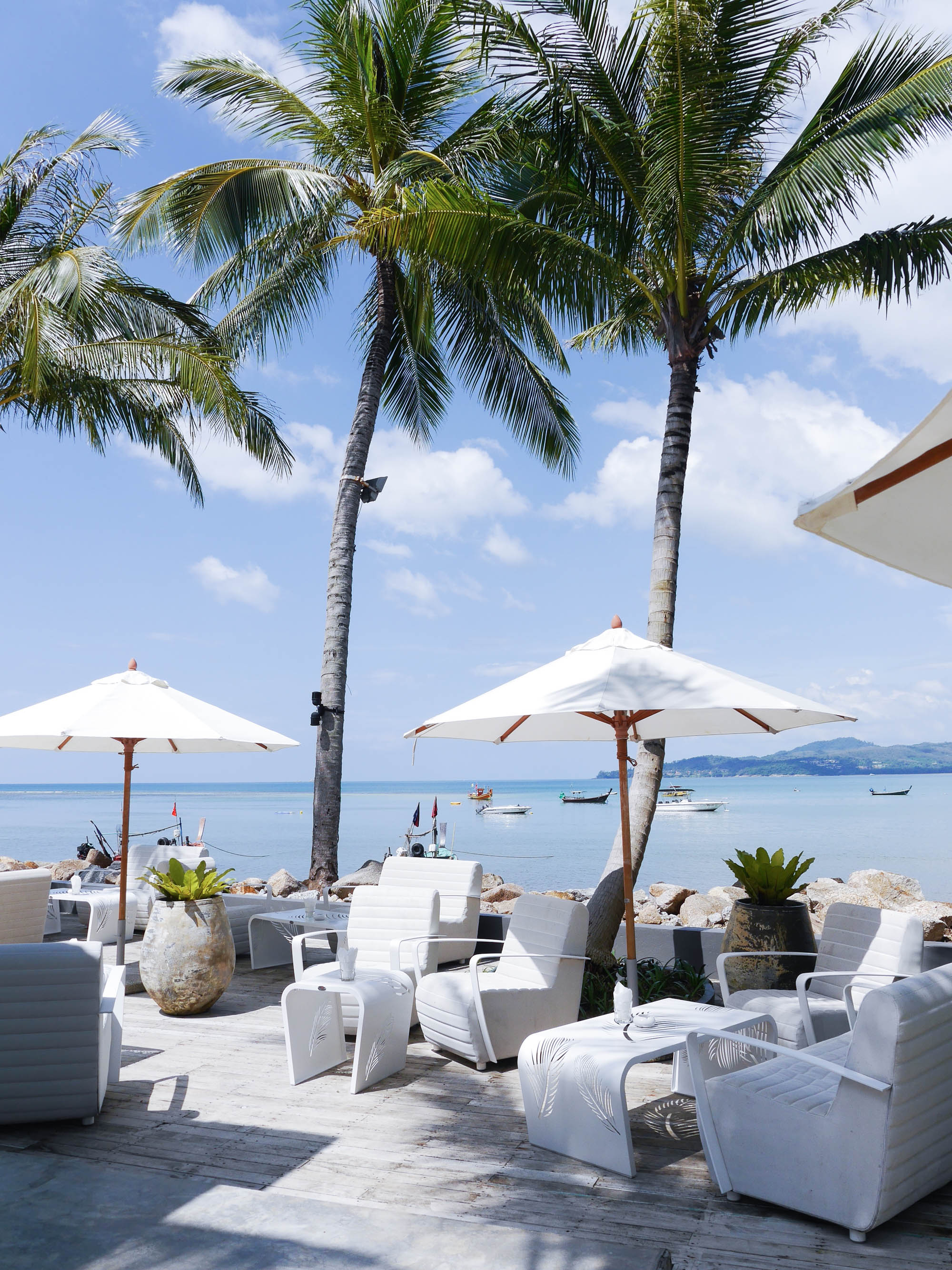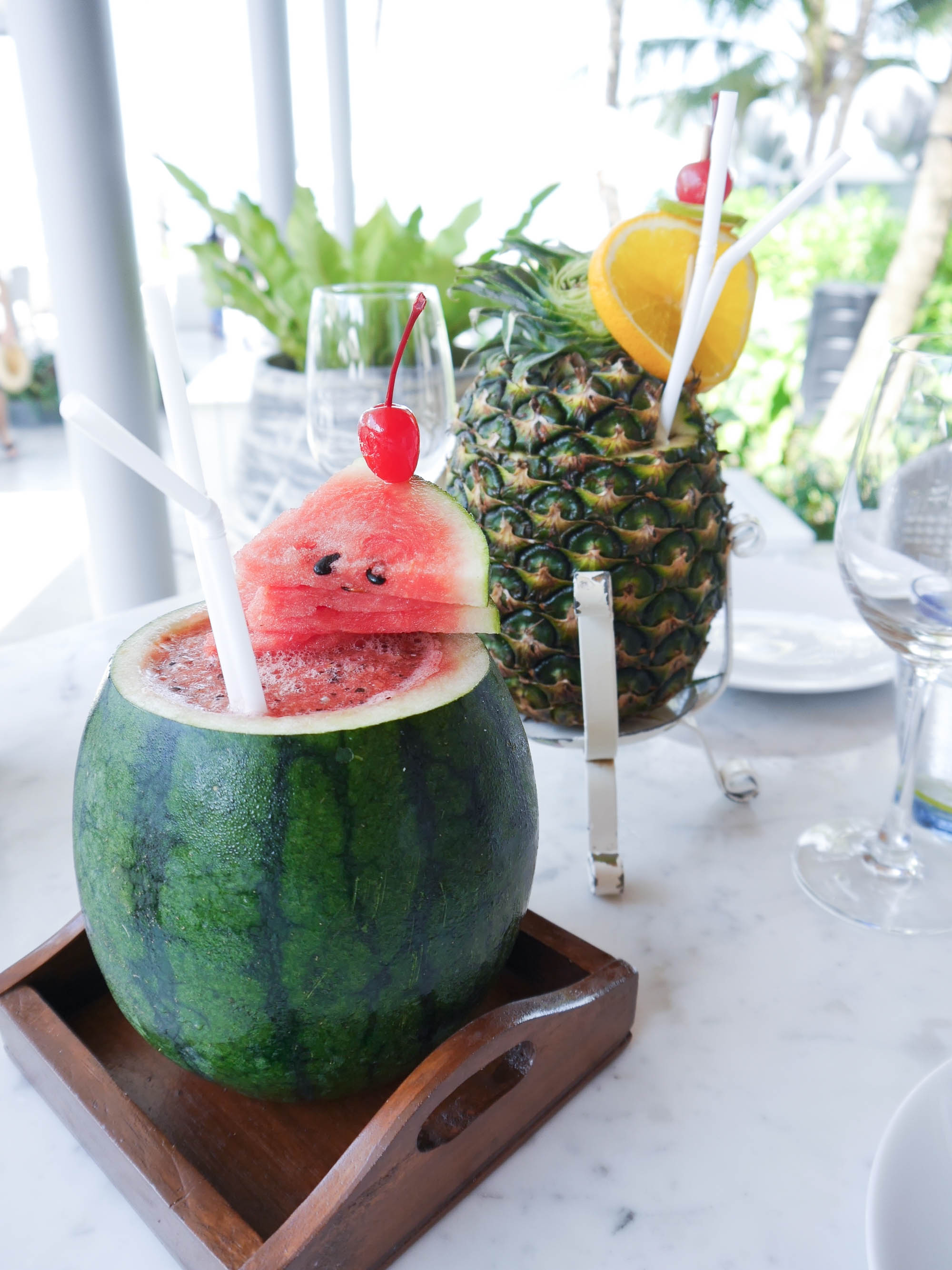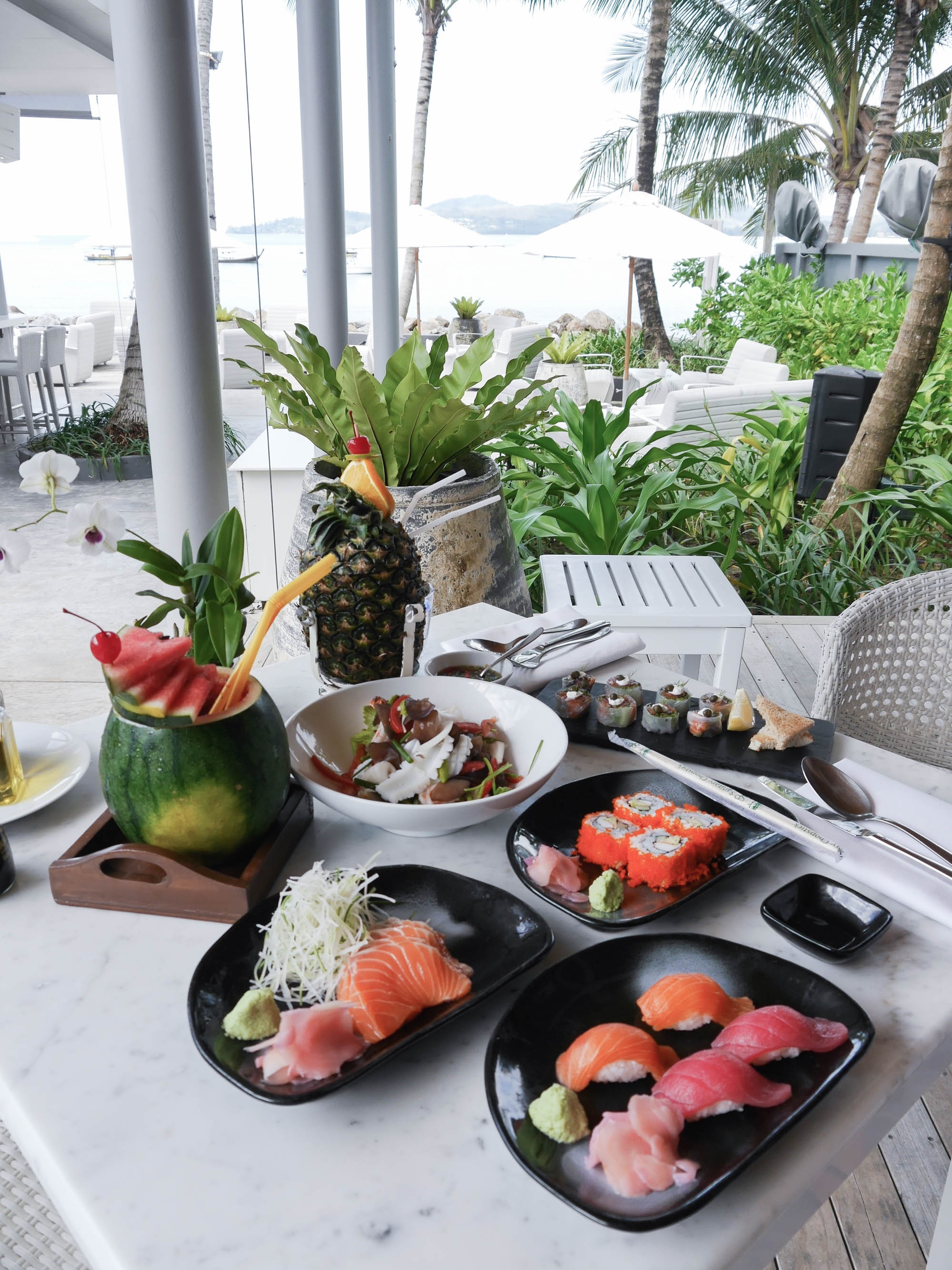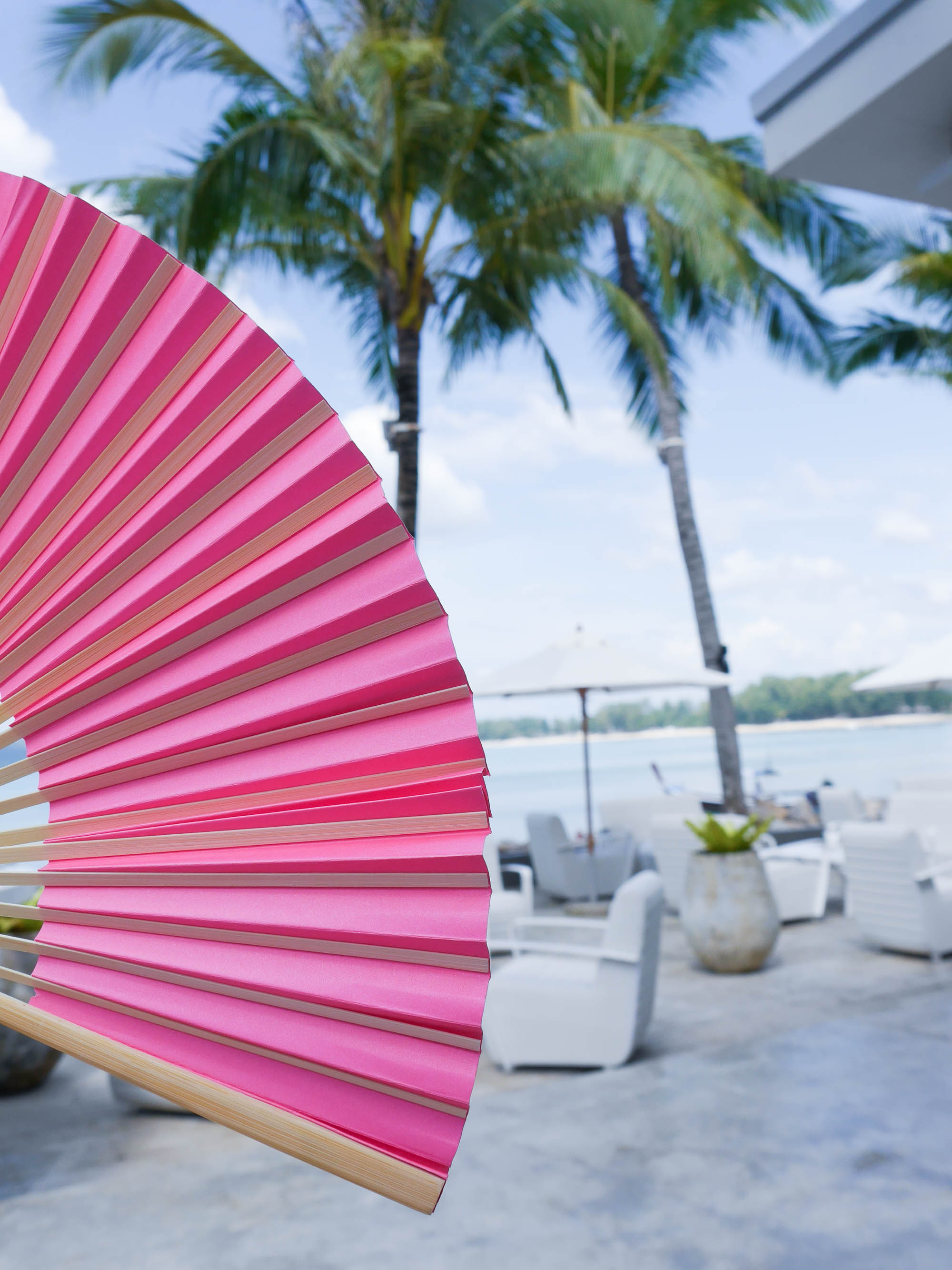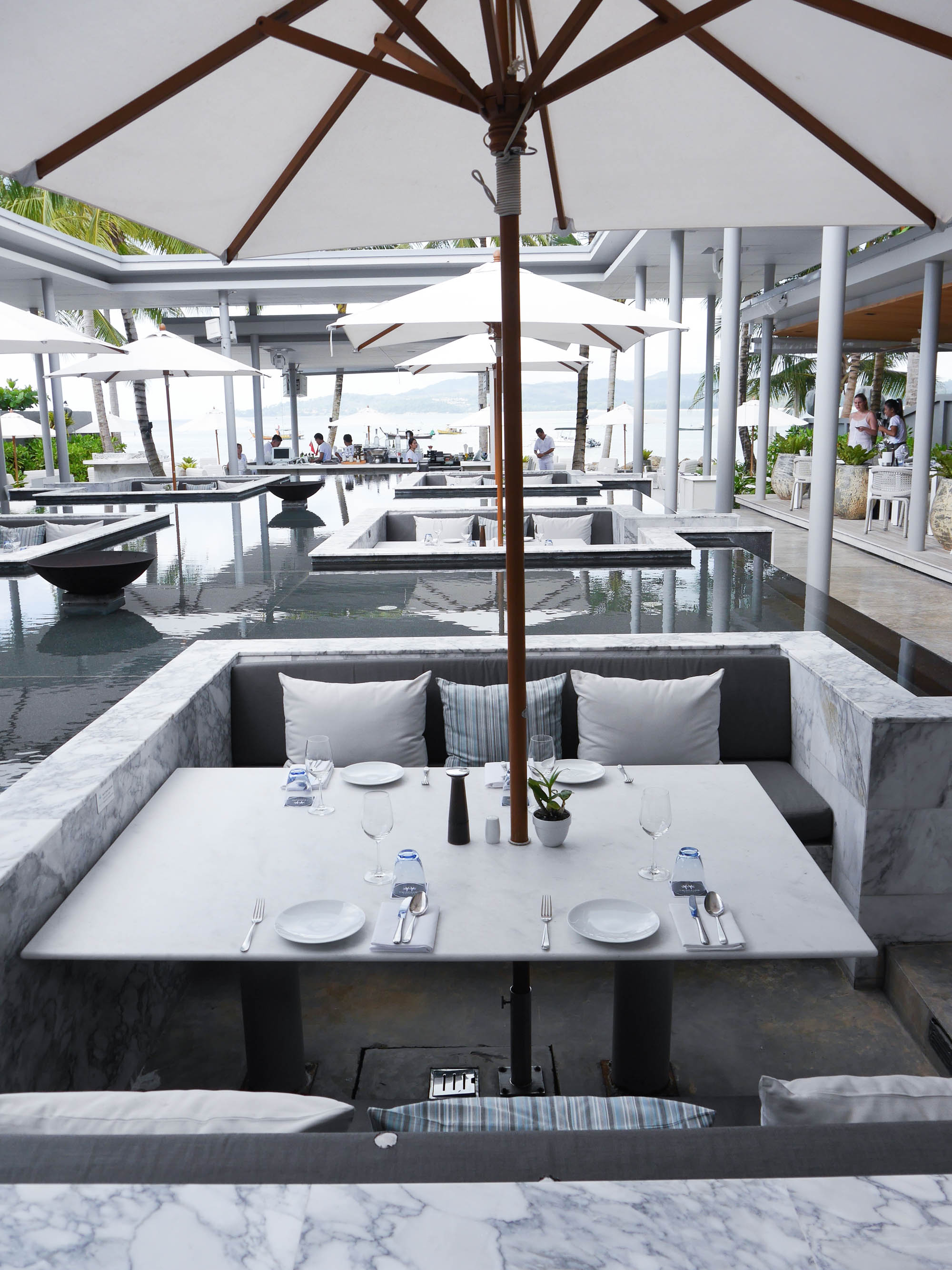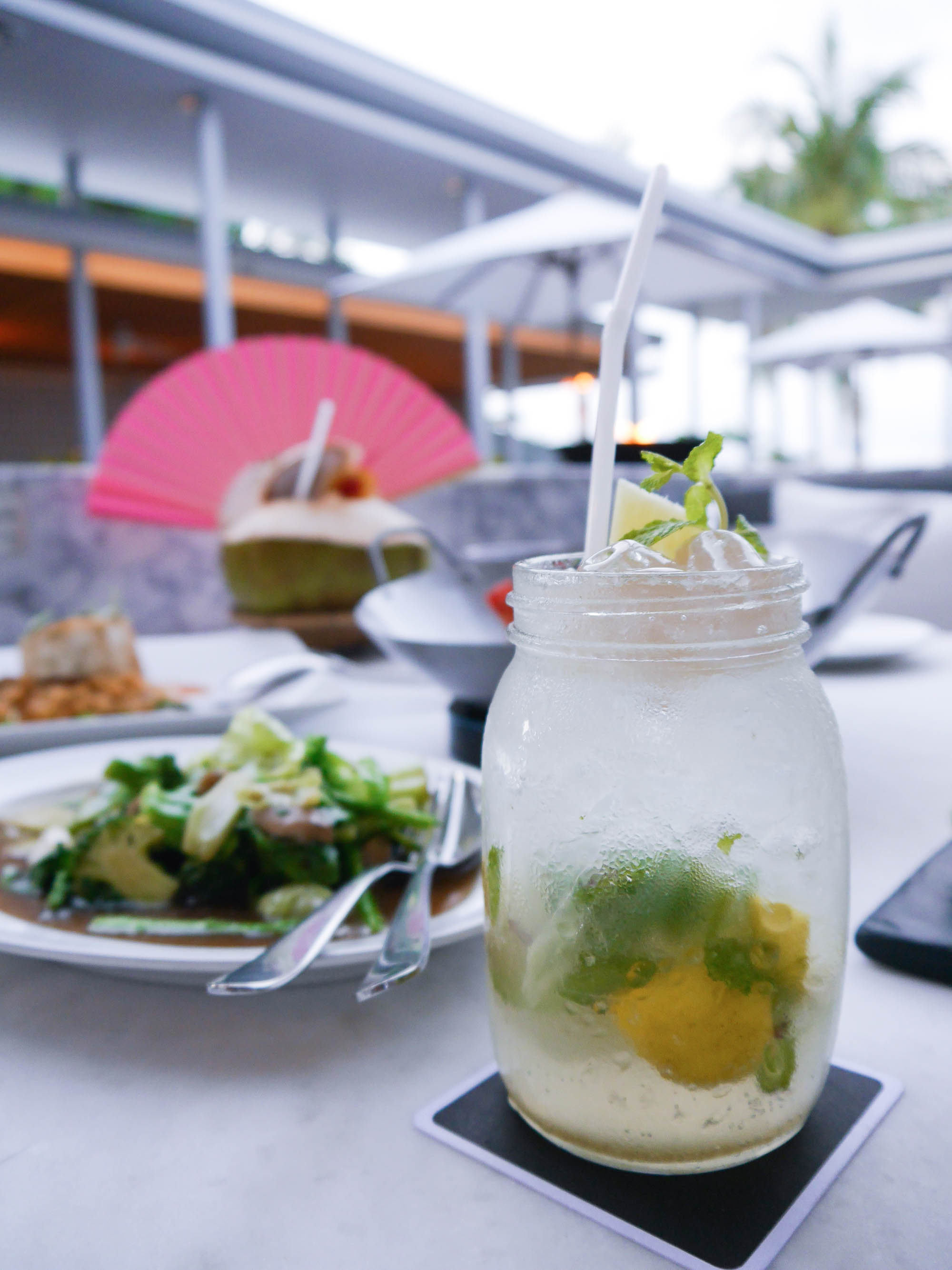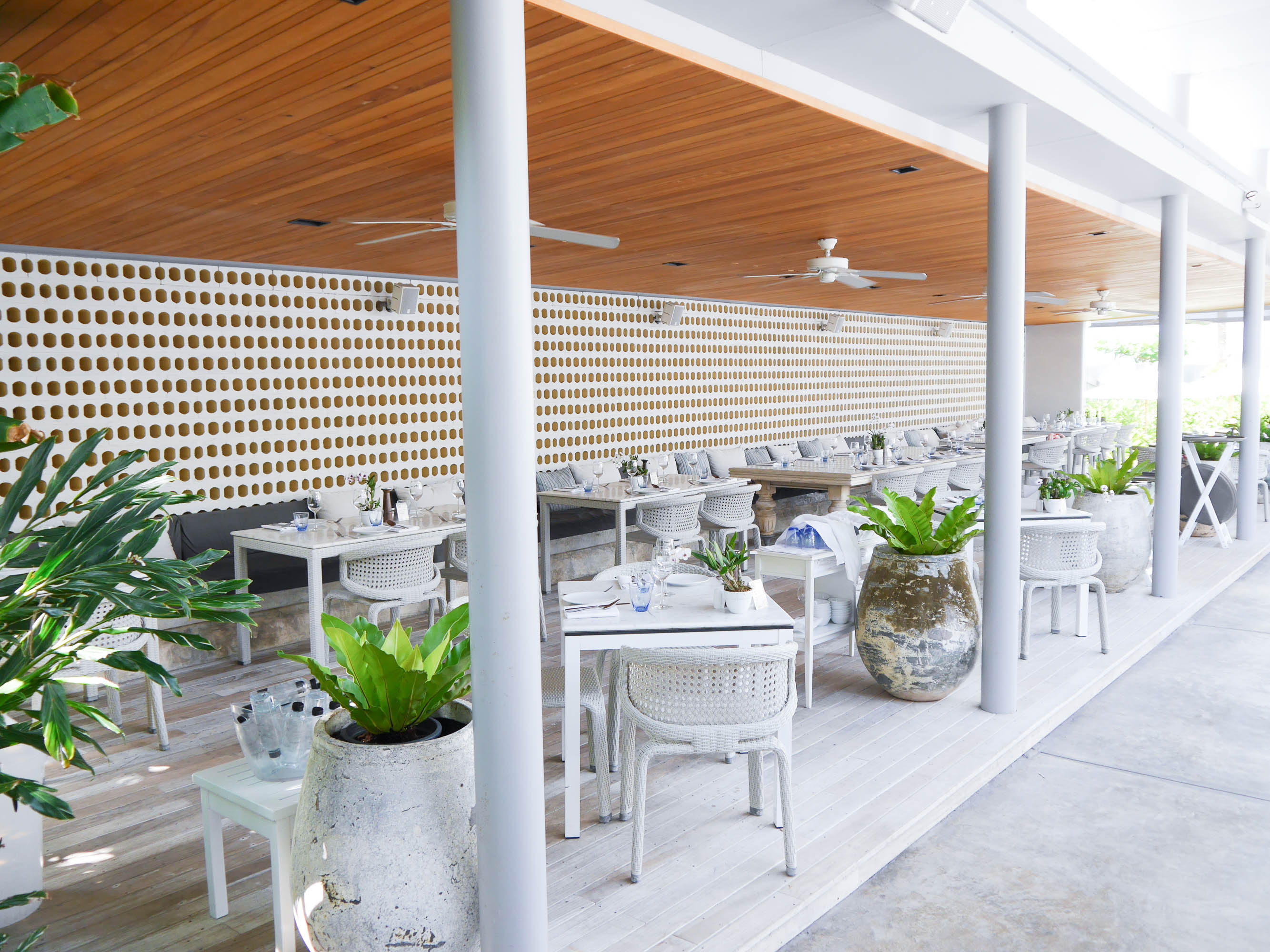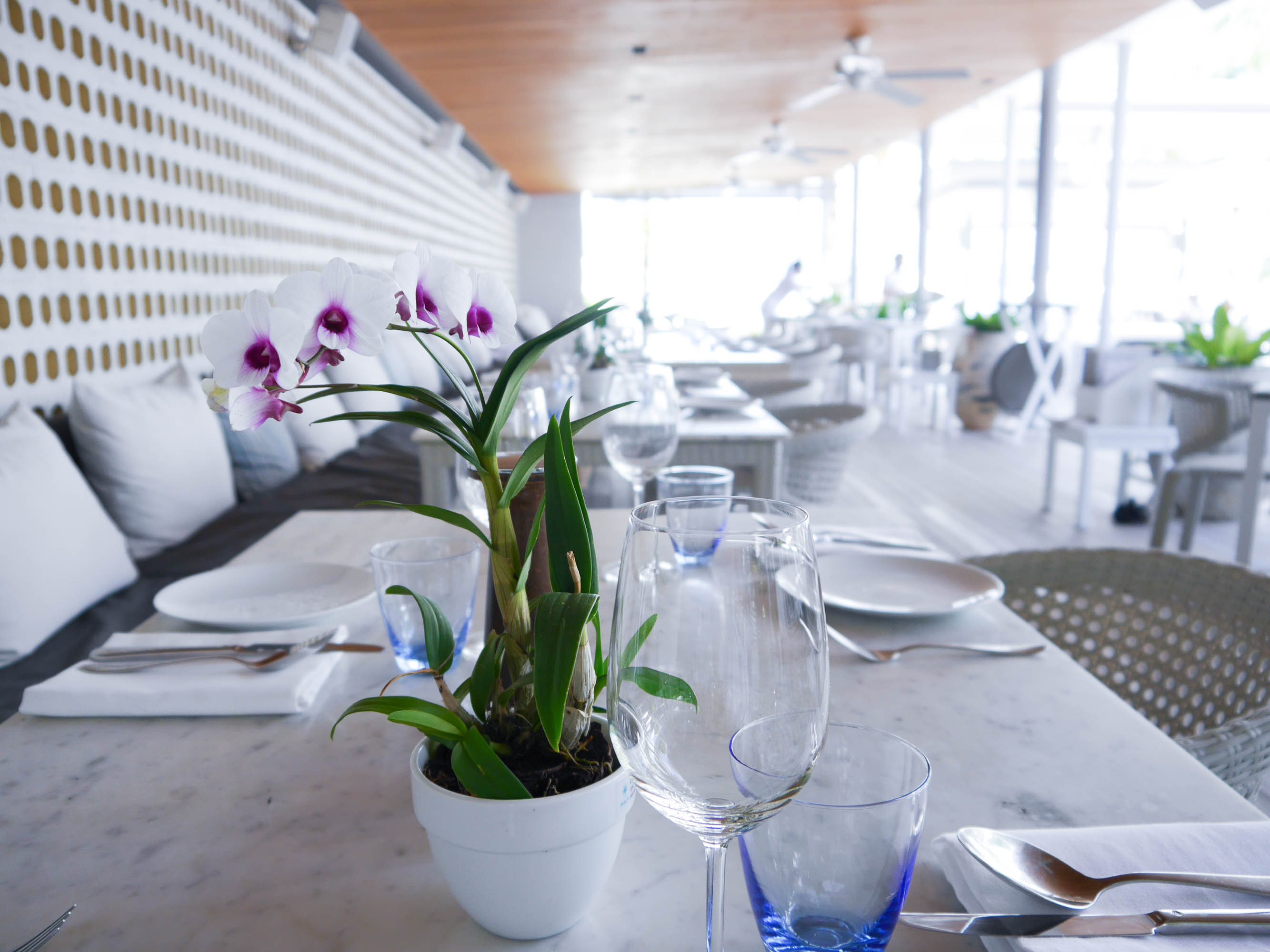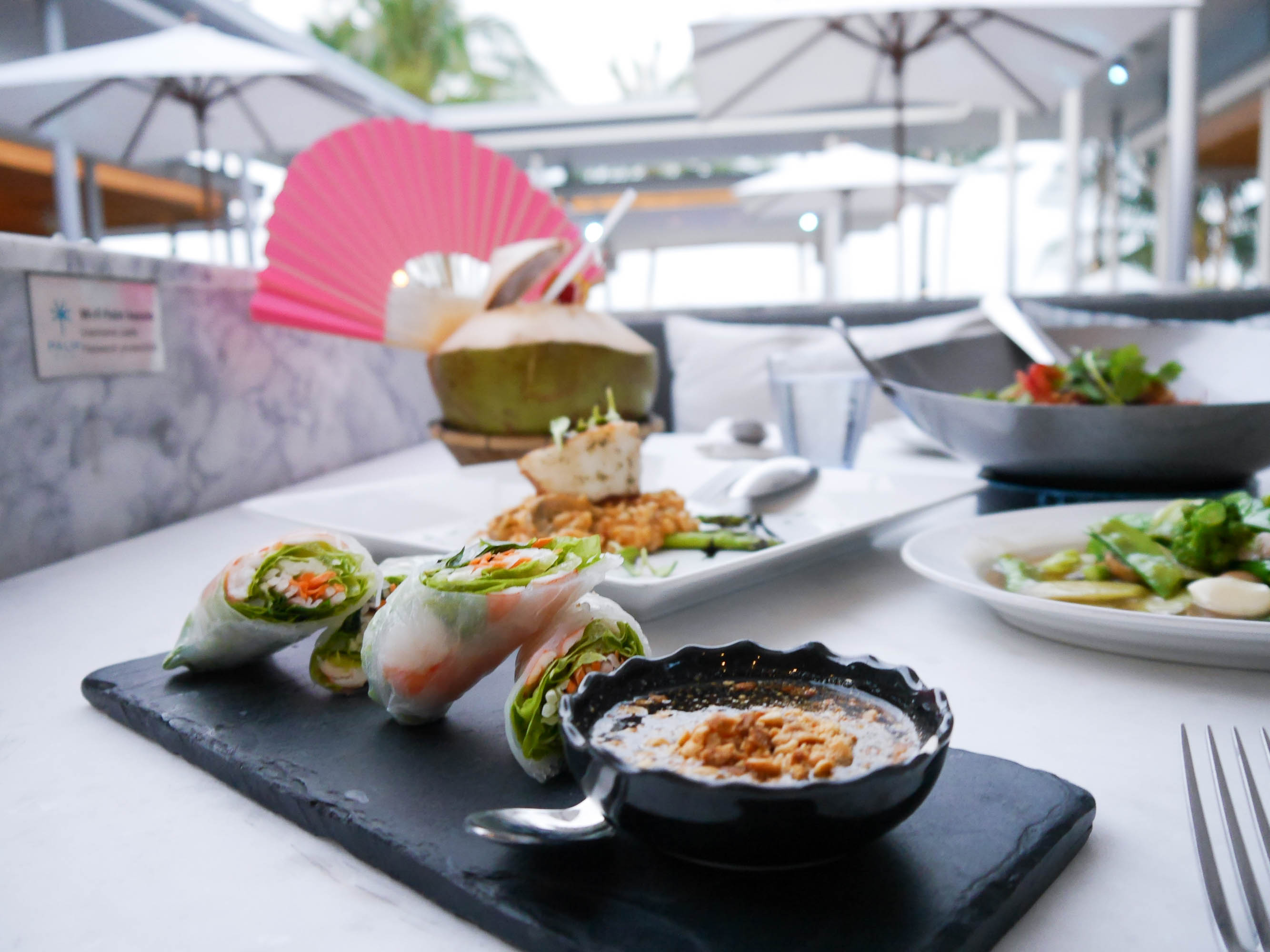 I really enjoyed the stay at Twin Palms Phuket, which is the perfect combination of a modern and stylish resort in a traditional setting. Everything is close by and the apartments are all located around the pool. The pool, surrounded by palm trees, is the heart of the luxurious yet laidback resort. We worked off our calories in the gym with the finest equipment and swam in the pool at night. We fell asleep to the rustling sound of the palm leaves and woke up to the softest sun light. What could I ask for more? Thanks so much a wonderful stay Twin Palms. You made us smile every day and we hope to be back soon.
In collaboration with Twin Palms Phuket