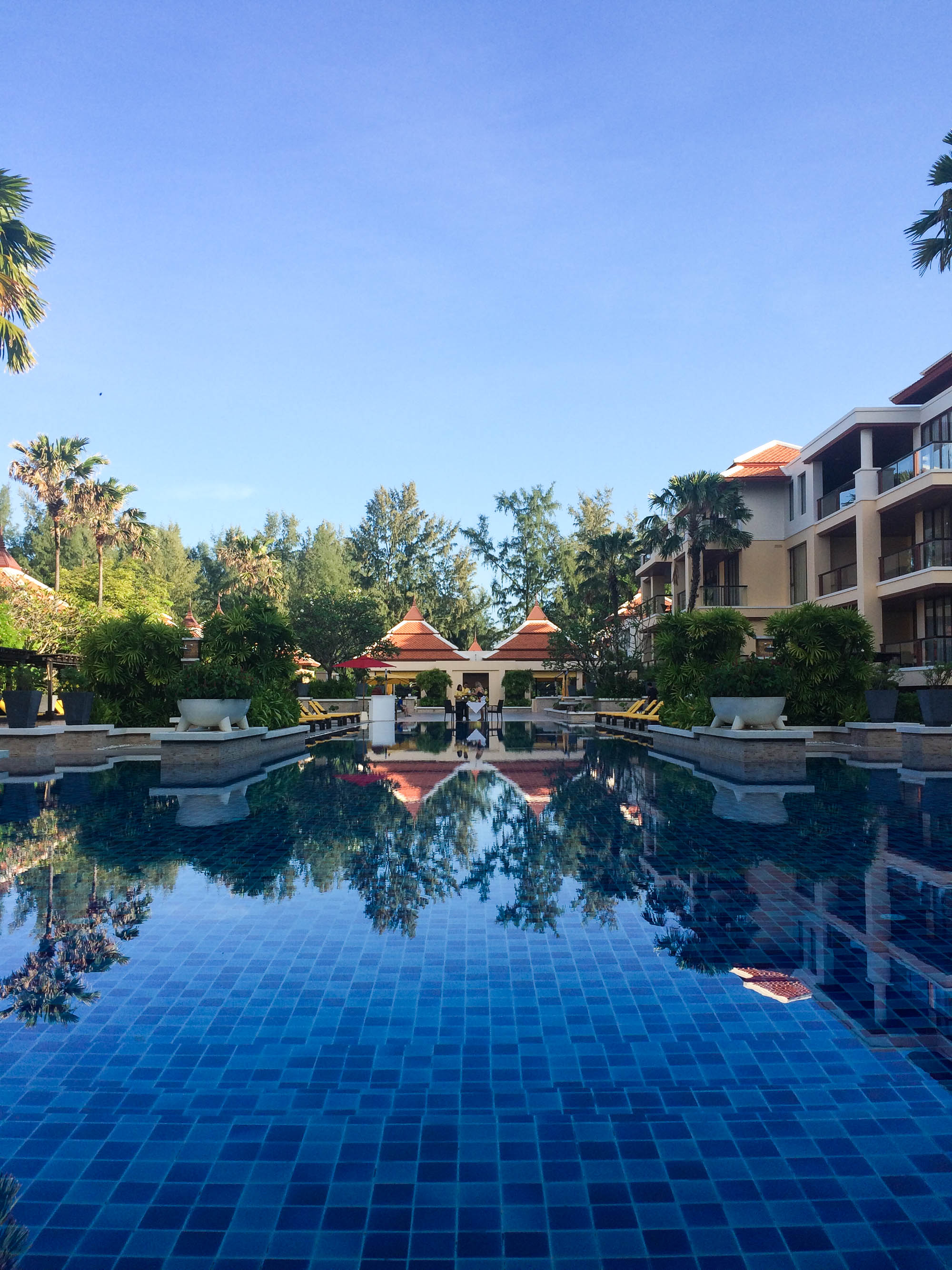 Welcome to another paradise in Phuket! Mövenpick Resort at the beautiful Bangtao Beach in the Laguna Area with 40 exclusive suites for ultimate relaxation.
We stayed in a 2 bedroom suite which was very spacious and well equipped. Some of the suites have private pools and we also got to enjoy the penthouse with a private Jacuzzi, perfectly designed to capture the enchanting views of the Andaman Sea. It was just pure bliss!
The resort is very modern with bright touches of yellow and huge day beds around the pool. The staff was extremely helpful and super friendly. Nothing seemed impossible and they always tried to find a way to fulfill our requests. I was deeply impressed by their hospitality and how they wanted to make our stay as pleasant as possible.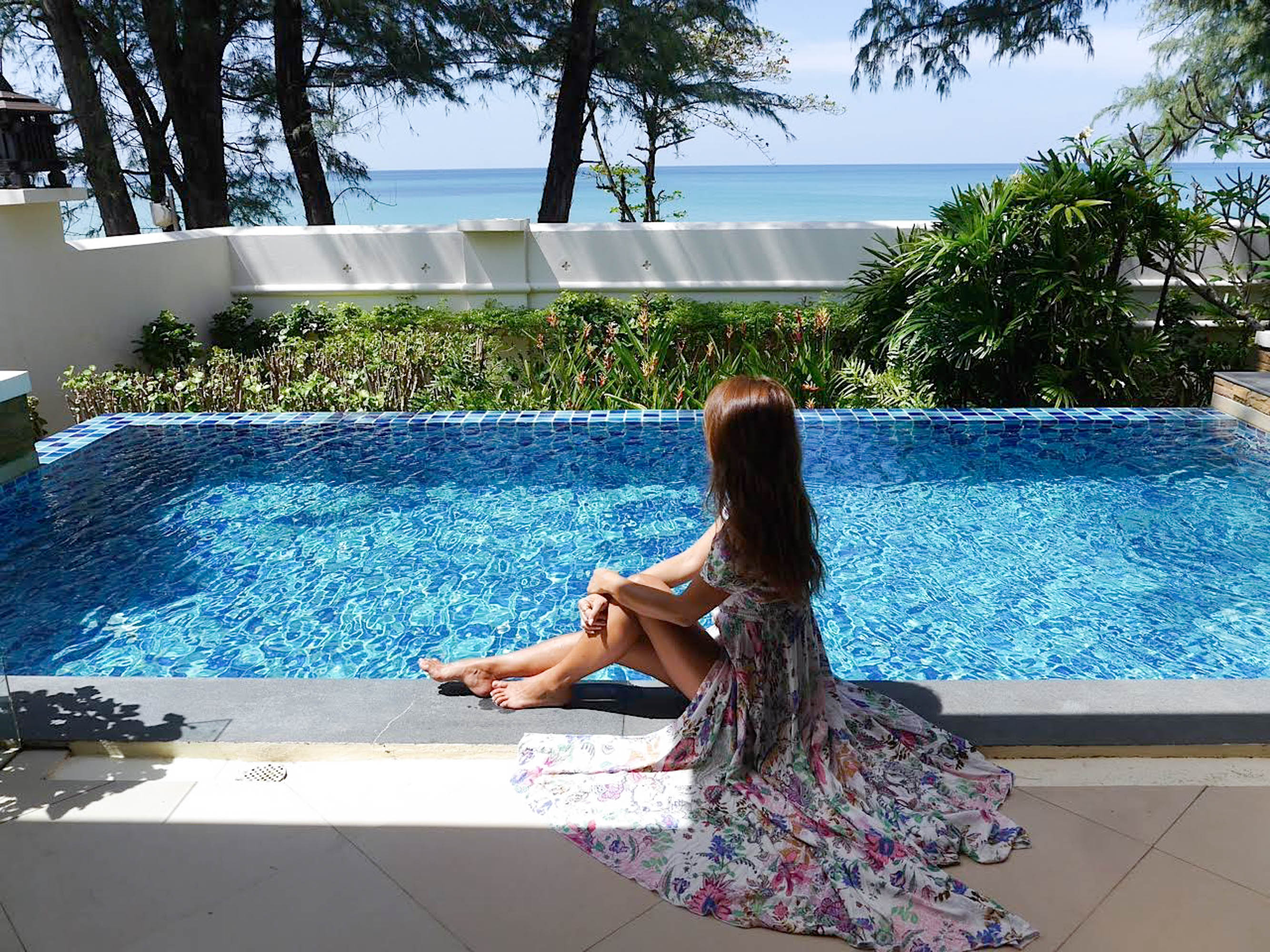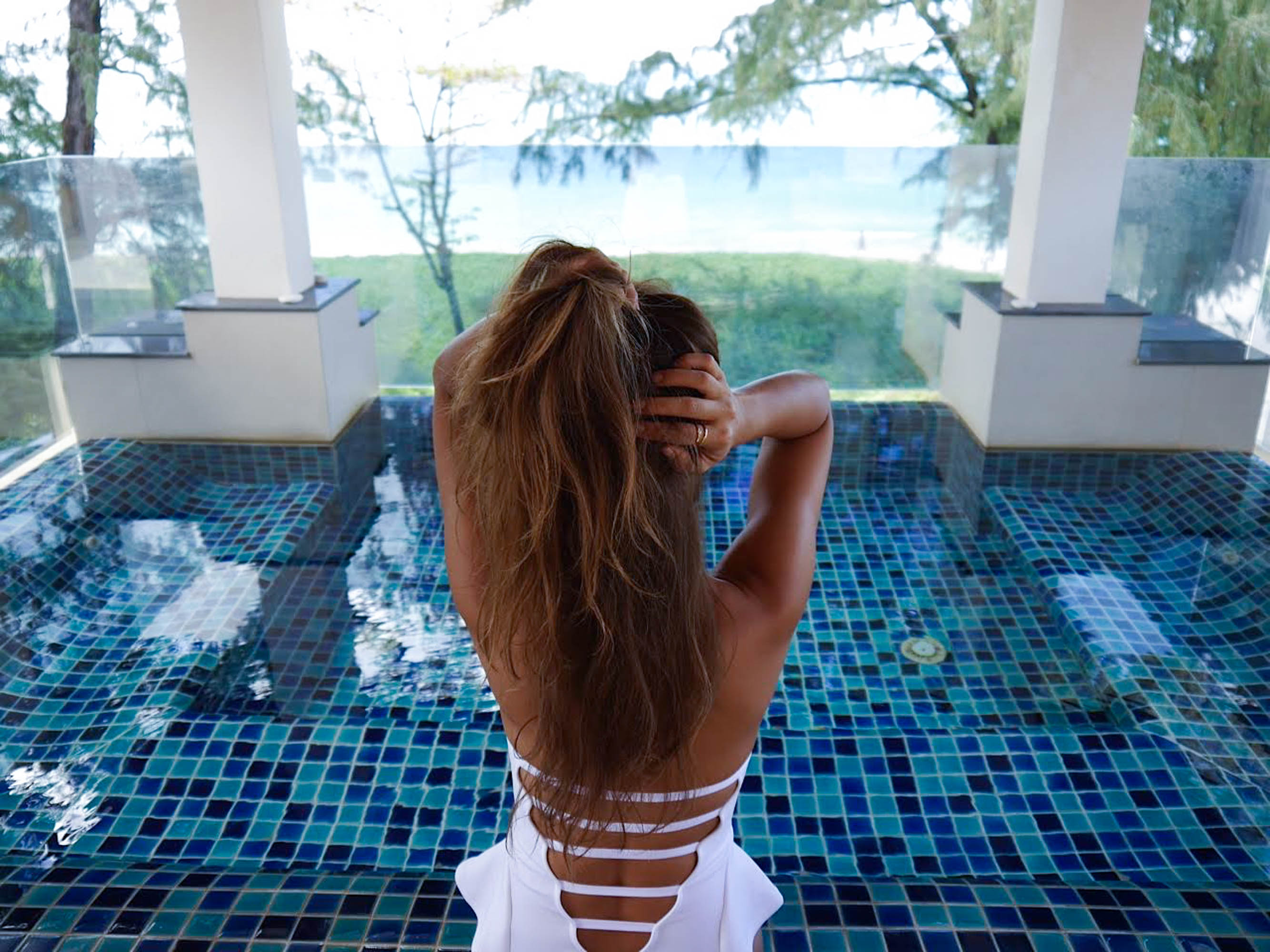 Breakfast by the pool |
This was by far the best breakfast we had in Phuket! We got invited to a very exclusive Champagne breakfast by the pool and it was divine! I mean look at this peaceful and quiet morning view of the resort. It seemed like we were the only ones in the resort and it was almost fully booked. There was nothing we could ask for more. It was just perfect and we enjoyed this excellent breakfast to the fullest. So grateful for this very special experience and the marvelous staff who made it happen.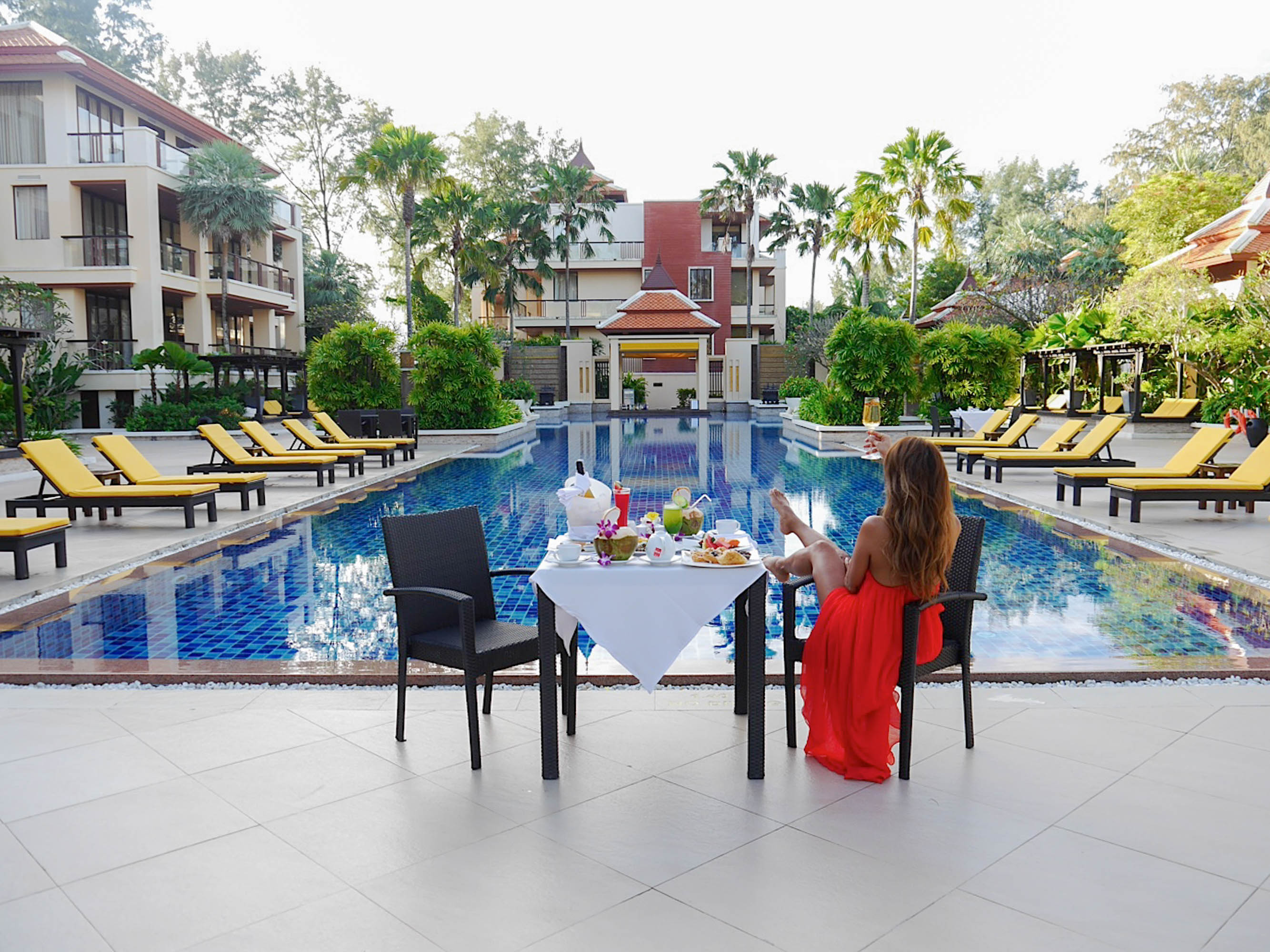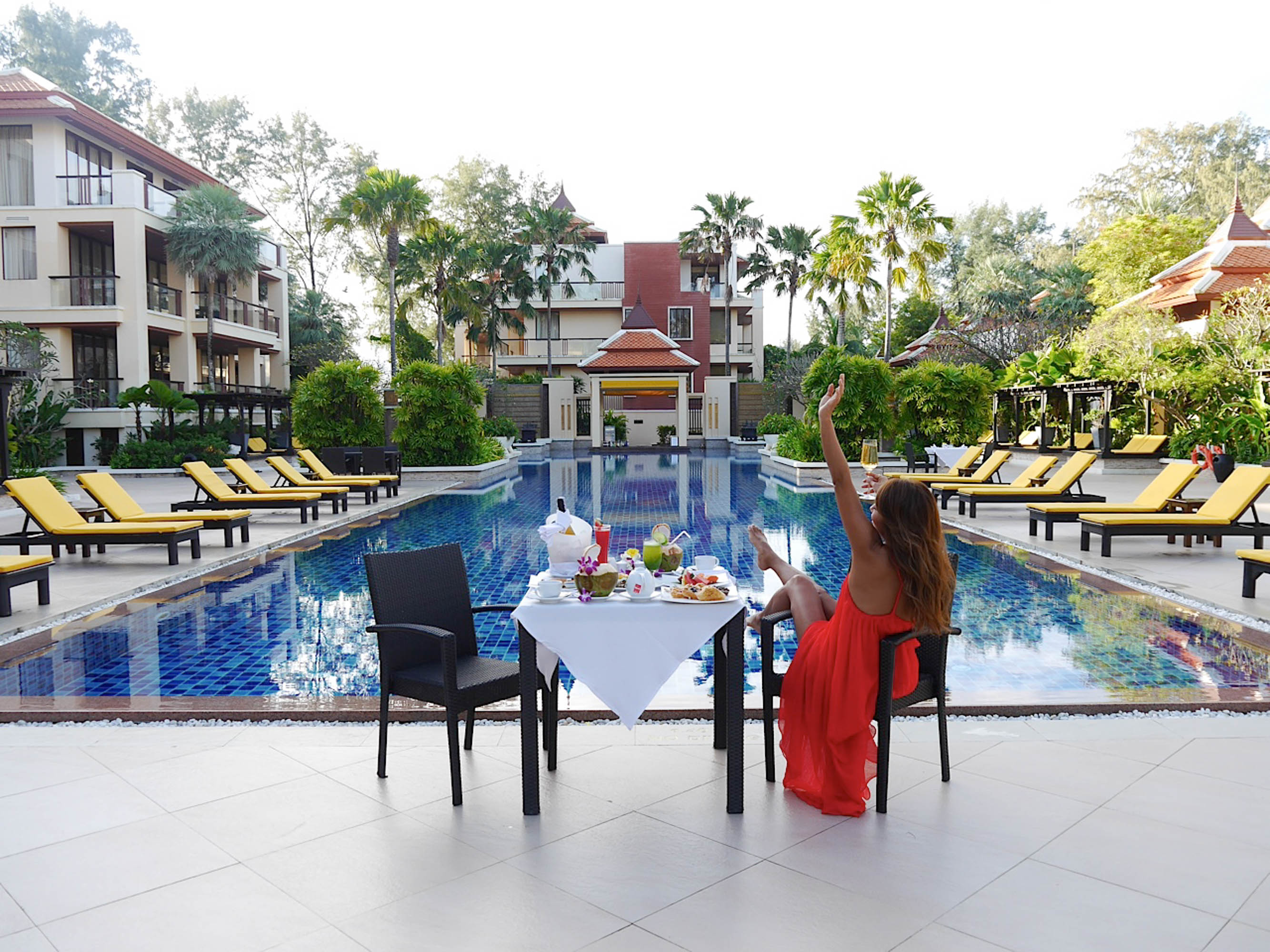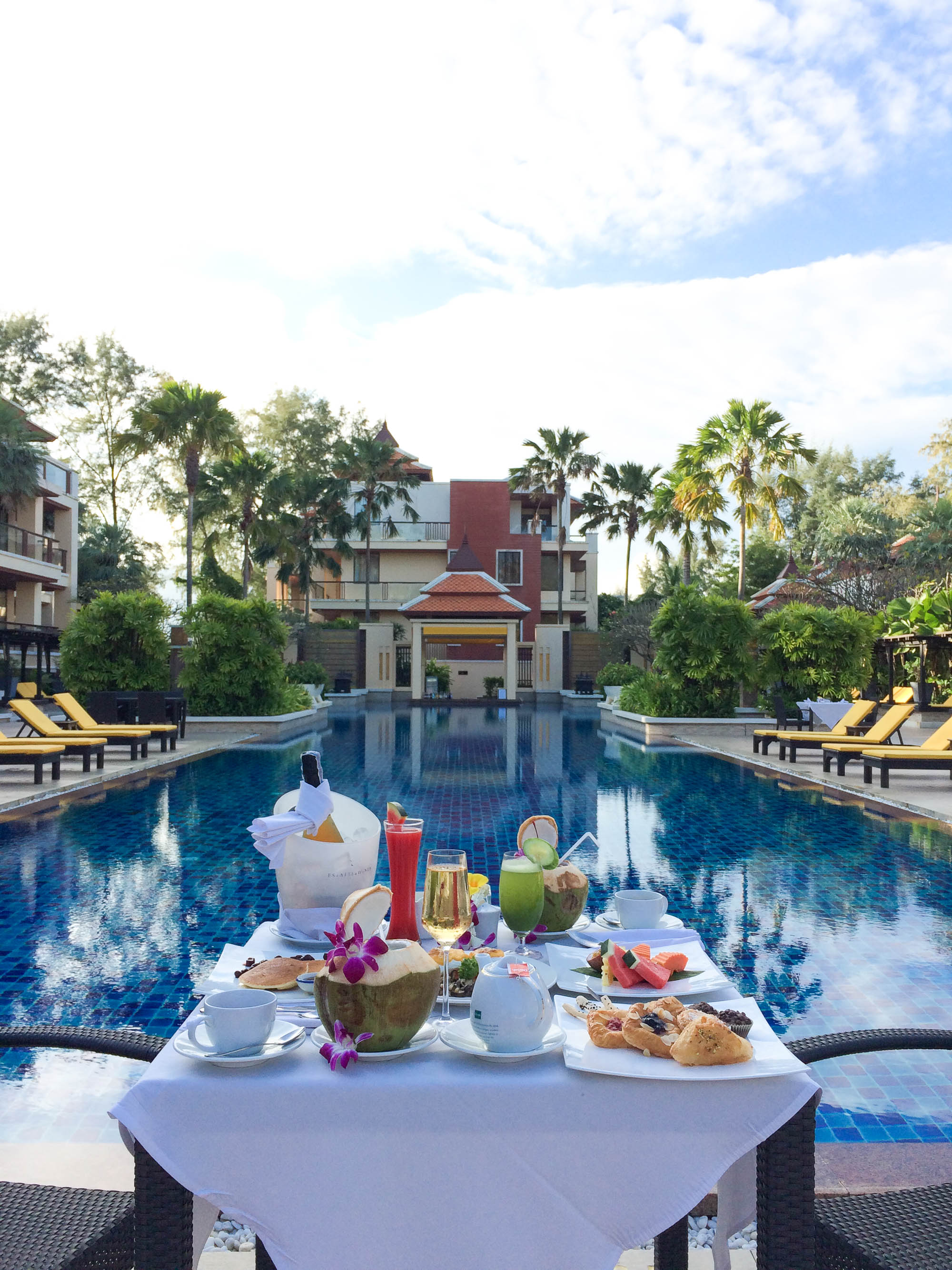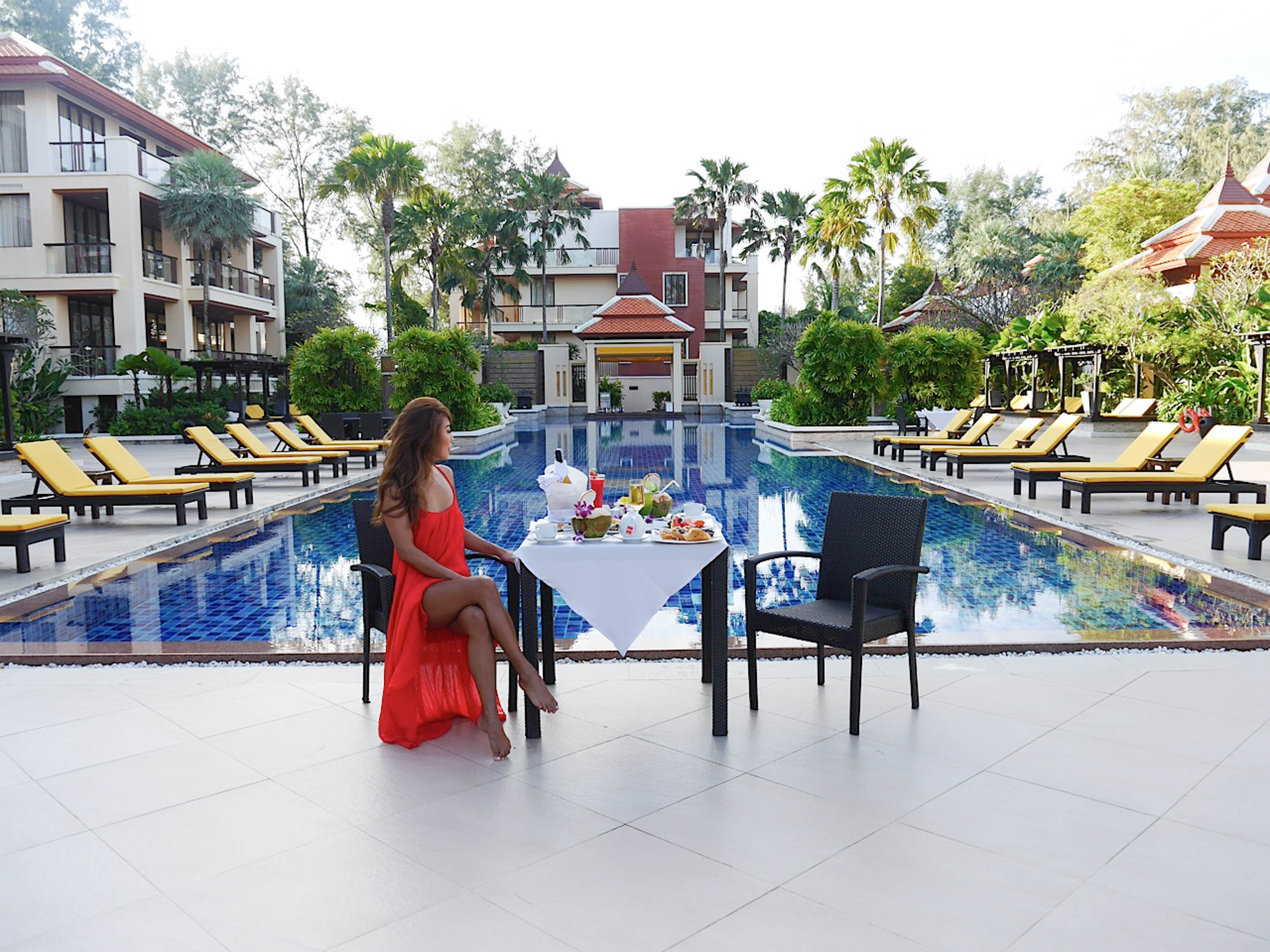 Bangtao Beach |
Phuket has so many beautiful beaches but this one in the Laguna Area is my absolute favorite from this trip. It's just only a few steps away and perfect for long (sunset) beach walks. There is one road, which is not busy at all, so you have the peaceful and secluded beach mostly to yourself. It is very clean, quiet and unspoiled. We sat there every evening to watch the most enchanting sunset in our own paradise setting. These are the travel moments which fill my heart with deep gratitude and love for this beautiful world we are living in. The best things in life are the people we love, the places we've seen, and the memories we've made along the way.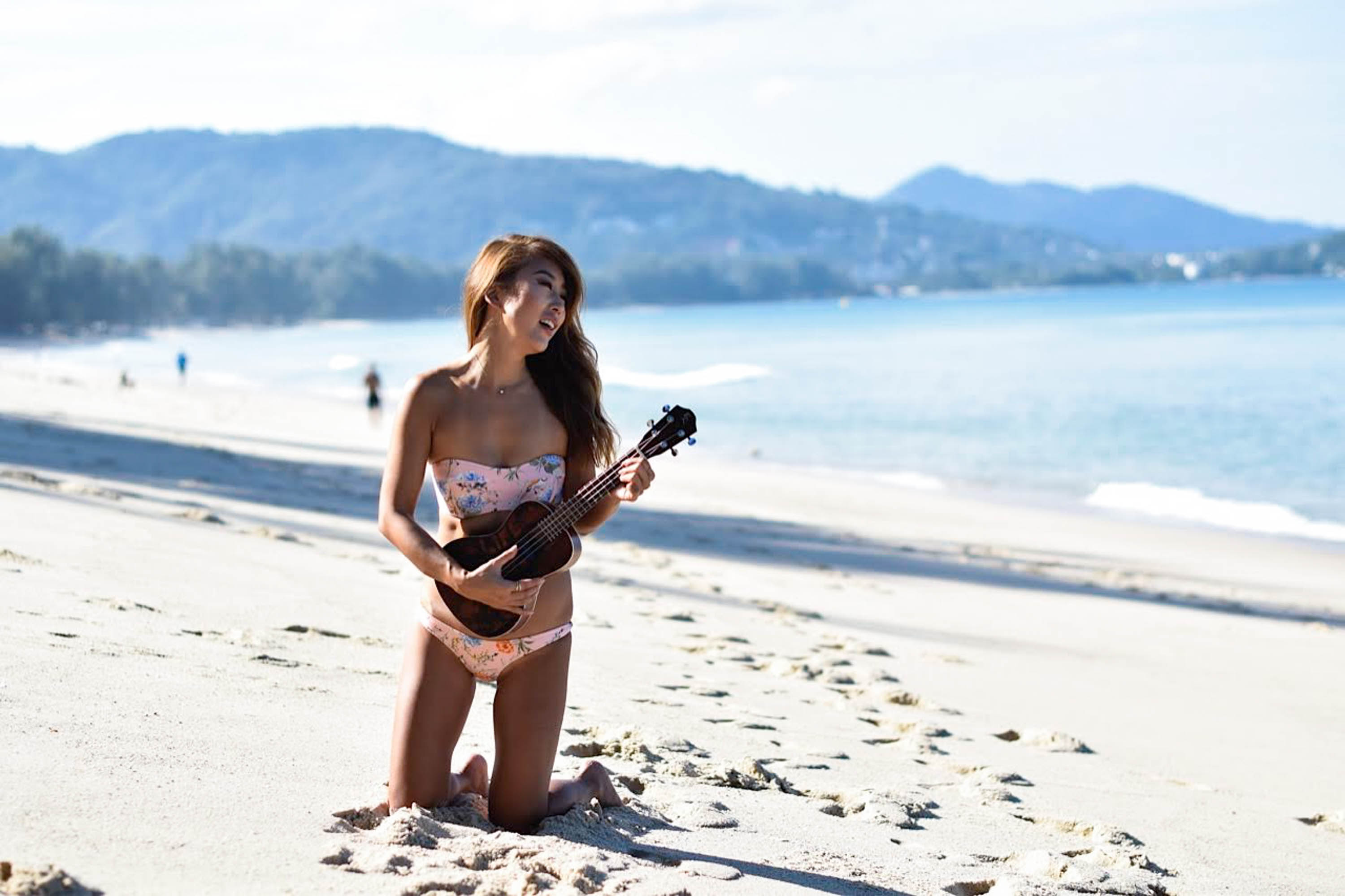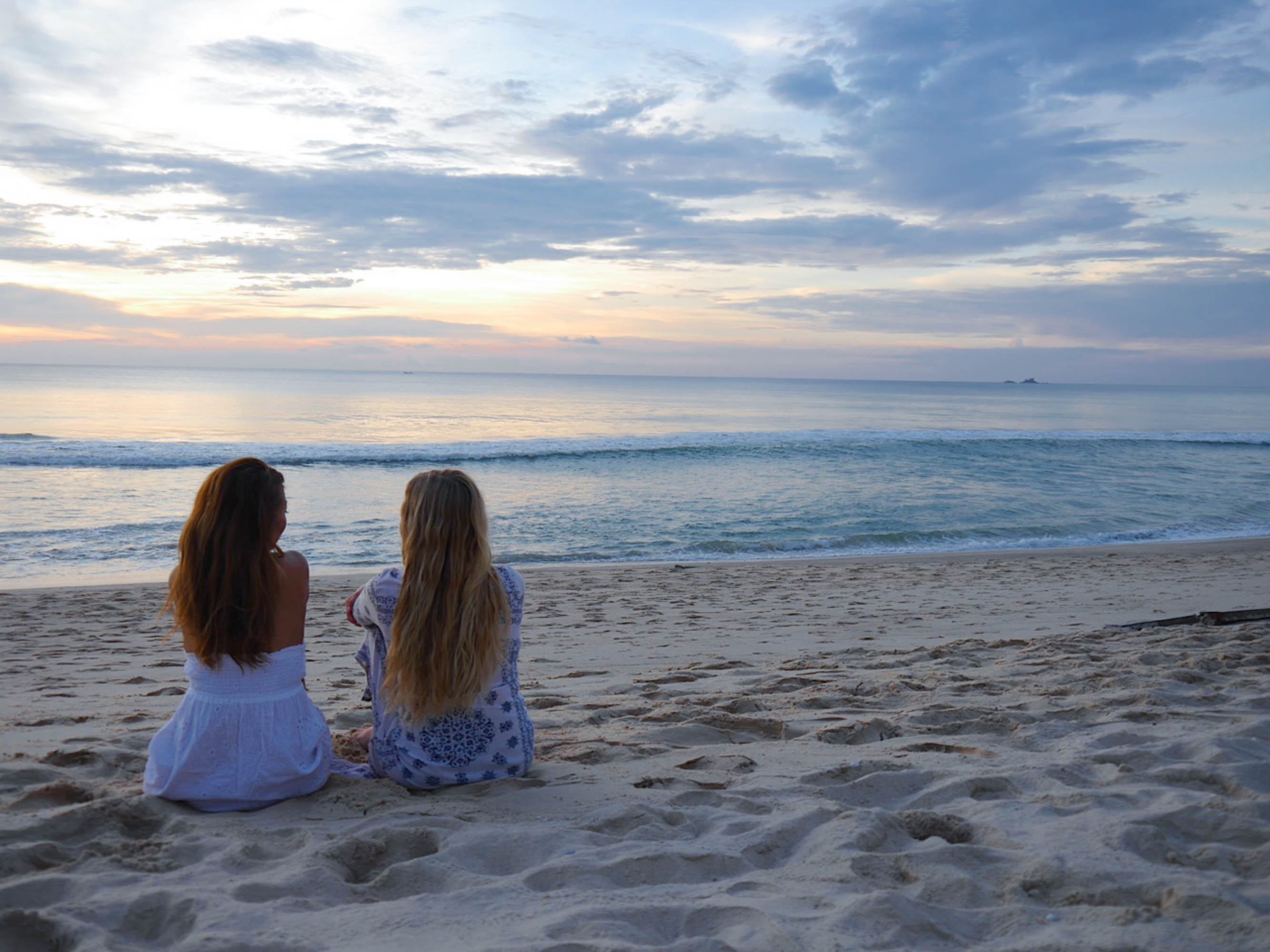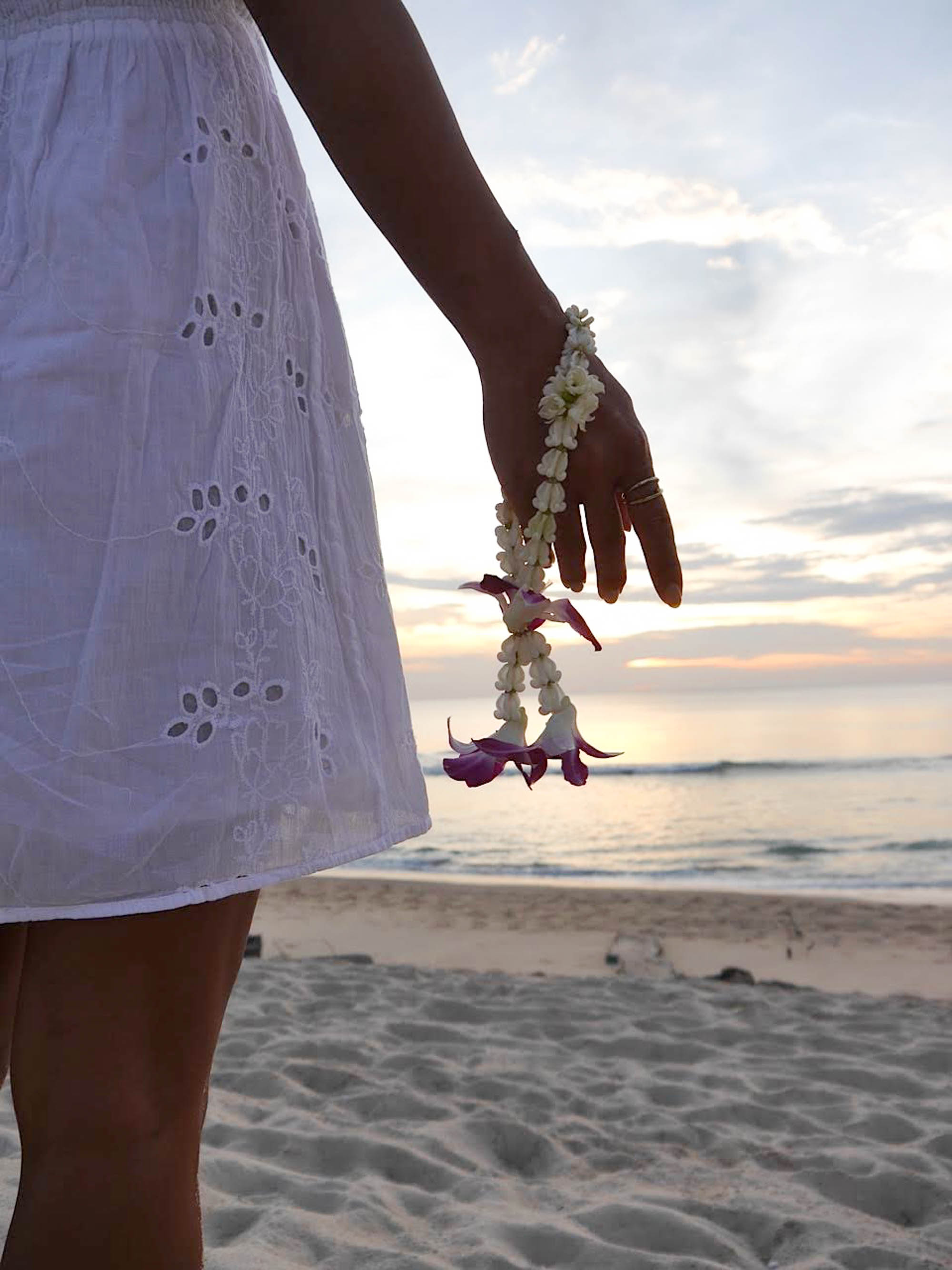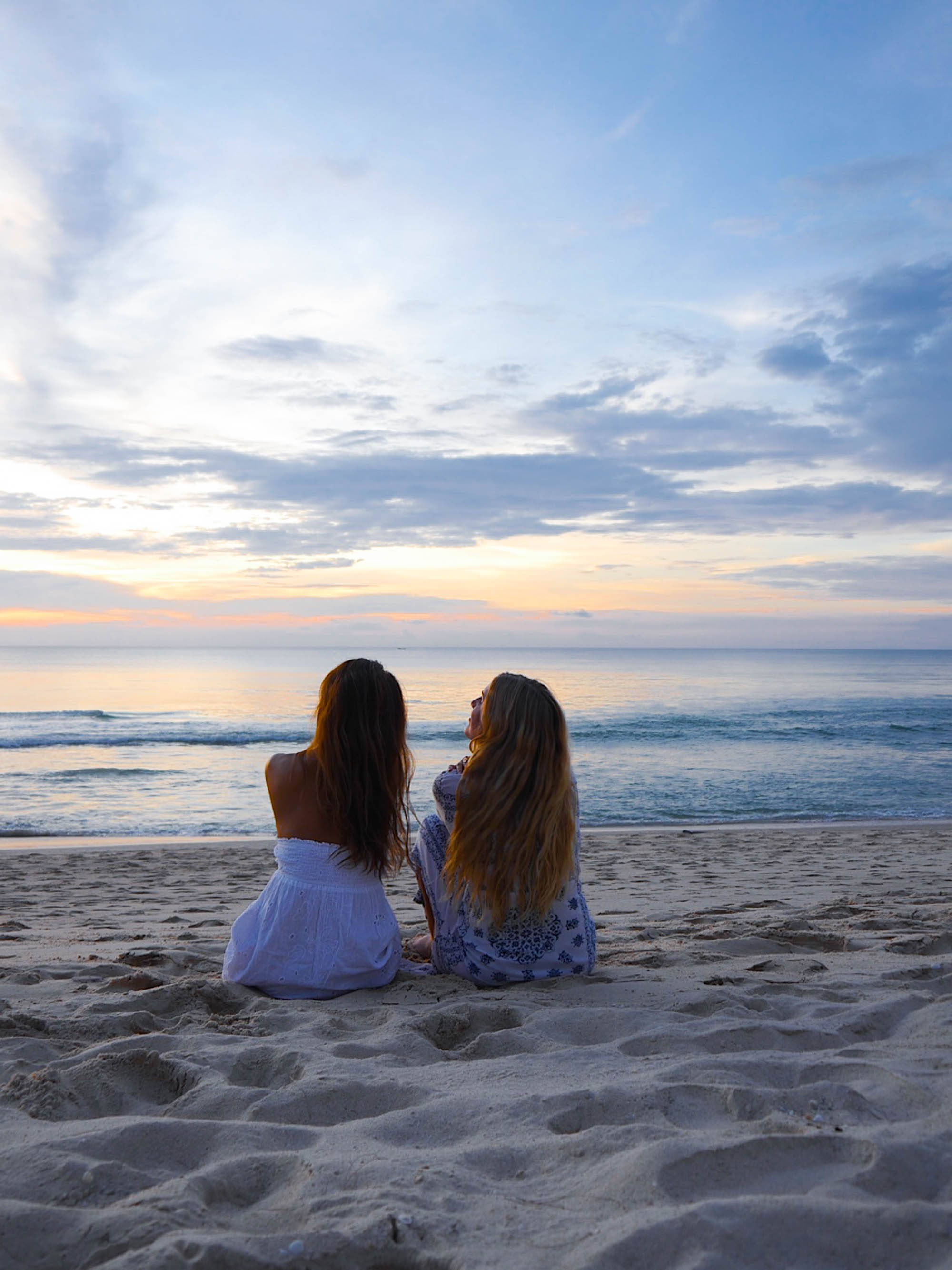 The Mövenpick Bangtao is the perfect place for a holiday with friends in a very modern resort which blends the best of classic Thai and contemporary designs. It is a very comforting place with staff who read your lips and try to make your stay as comfortable as possible. Whenever we passed the lobby we were greeted by names with a warm smile. This truly left a deep impression and it was the resort with the best guest service! We also booked a Thai boxing class which was major fun! I can highly recommend the classes with Woody who will bring out the fighting boxer in you. I tell you we were drenched in sweat but it was so worth the pain. :) The gym and spa facilities are top notch clean and add a valuable experience to your stay.
What I loved the most was the extremely friendliness and comforting service of the entire staff. It was a delight to stay at Mövenpick Bangtao. Thank you very much for an unforgettable stay!
Note: I have to apologize for not having so many photos to show you in this review. My external hard disk got physically damaged with all photos from the past 2 years, so I had to use cell phone photos instead. I hope you still can see how much I enjoyed the stay.
Mövenpick Resort Bangtao Beach
* In collaboration with Mövenpick Resort Bangtao Beach