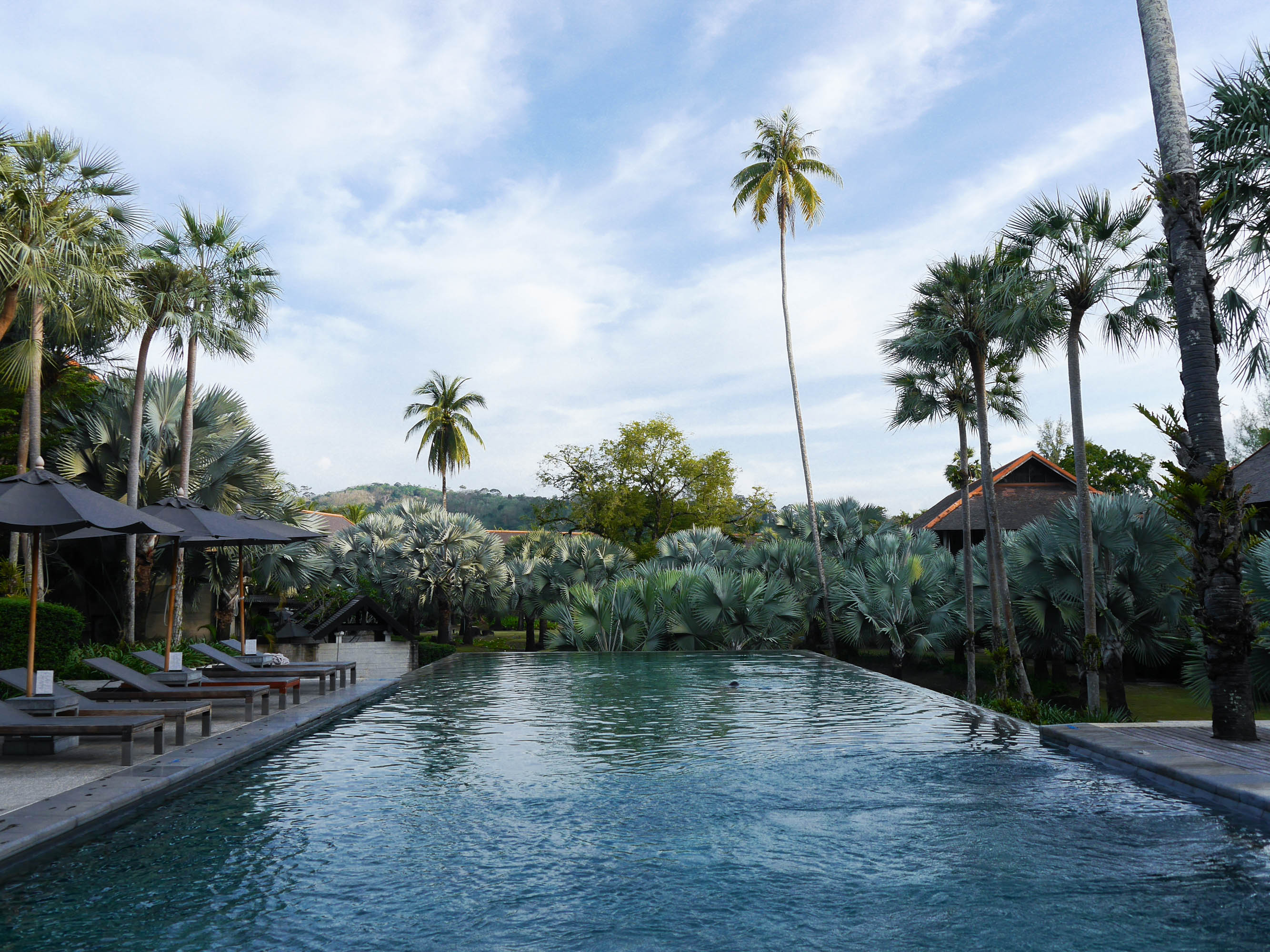 The journey in Phuket continues as I'm plunging into a whole new world. This resort is truly what I consider a luxury design resort. The architecture is inspired by the island's tin mining past which is complemented by bold contemporary design details you can see everywhere in this property. Set amidst lush tropical gardens the resort offers ultimate relaxation and privacy on the highest level. Welcome to the Slate Phuket!
The room |
After a warm welcome with a refreshing cold towel and tea(love it!), it was time to check into our room. Oh my, where shall I start first? A huge bed facing the private balcony with a sweeping view over the tropical flora and yes, it was carefully chosen with those huge leaves to grant us more privacy and you will see why. I mean those leaves are just too picture perfect! I loved the airy bathroom with enough space for two persons and look at all those tin mine inspired details. Industrial chic at its best! Thanks to the kind explanation of the staff member, we instantly fell in love with our room and its facilities. When I stepped onto the balcony the first thing I saw was the outdoor bathtub and couldn't help but hold my breath. This outdoor bathtub was everything and we enjoyed baths every day all day(that's why we appreciated the leaves). So relaxing and soothing whilst listening to the tropical sound of nature.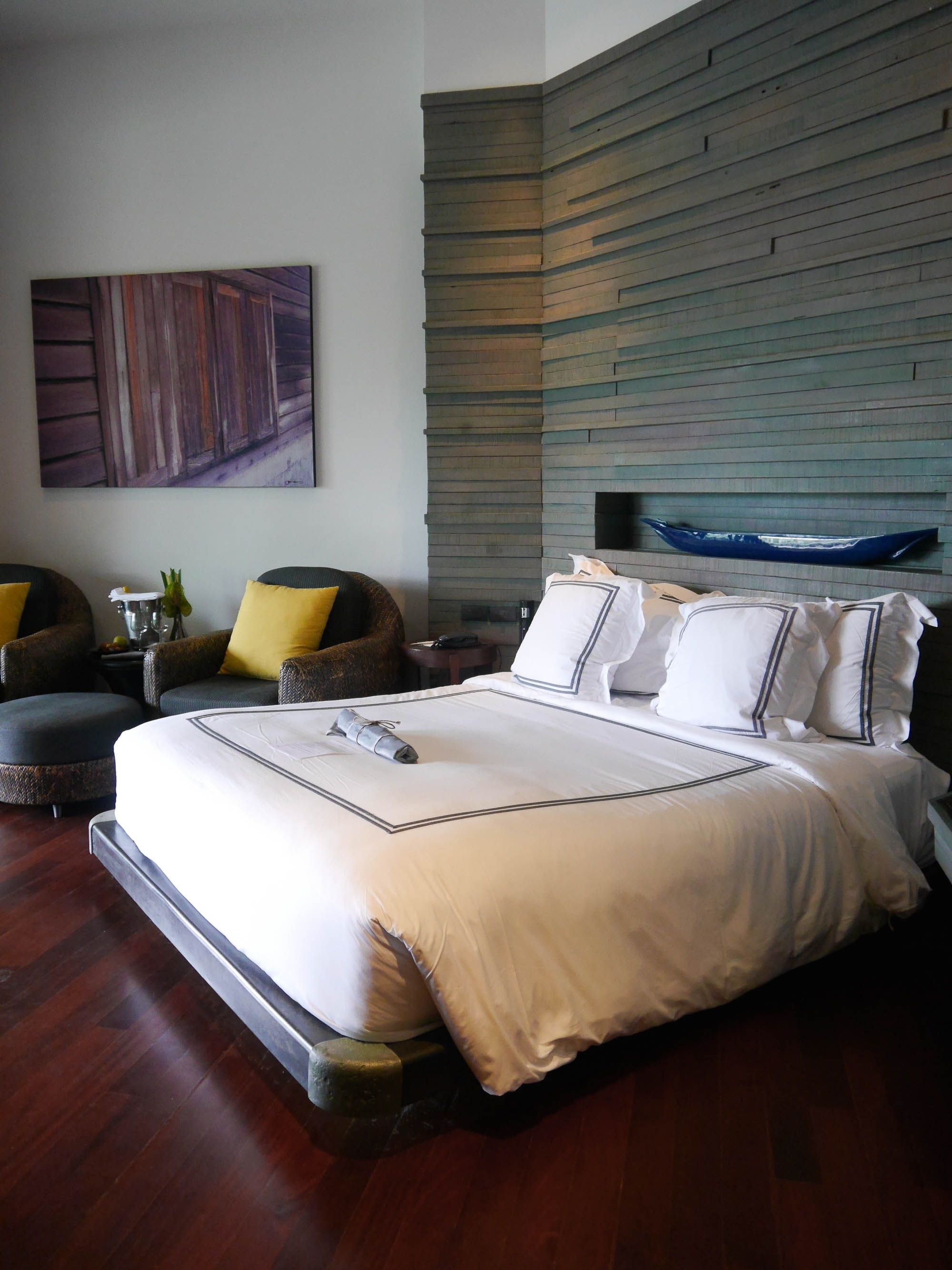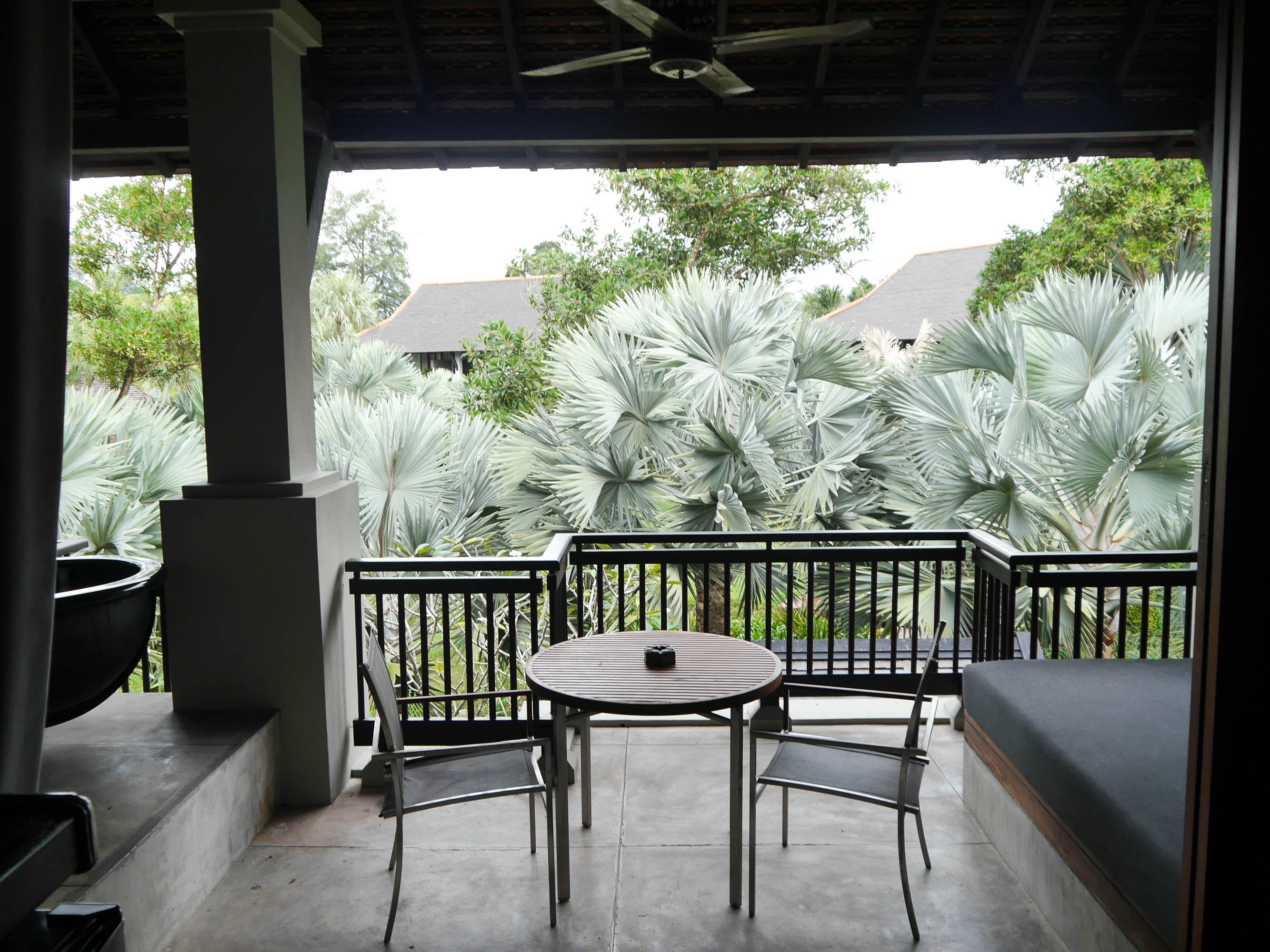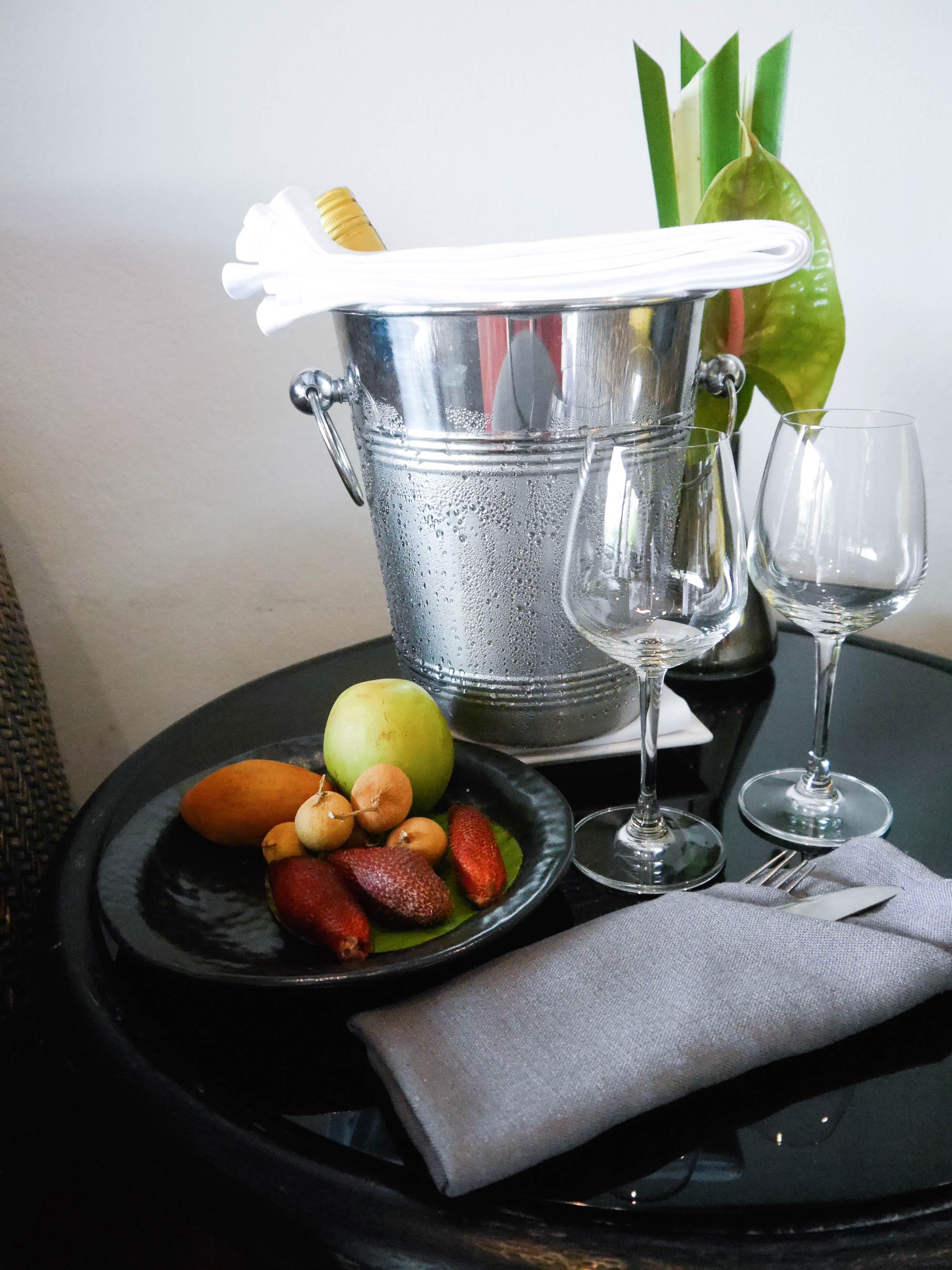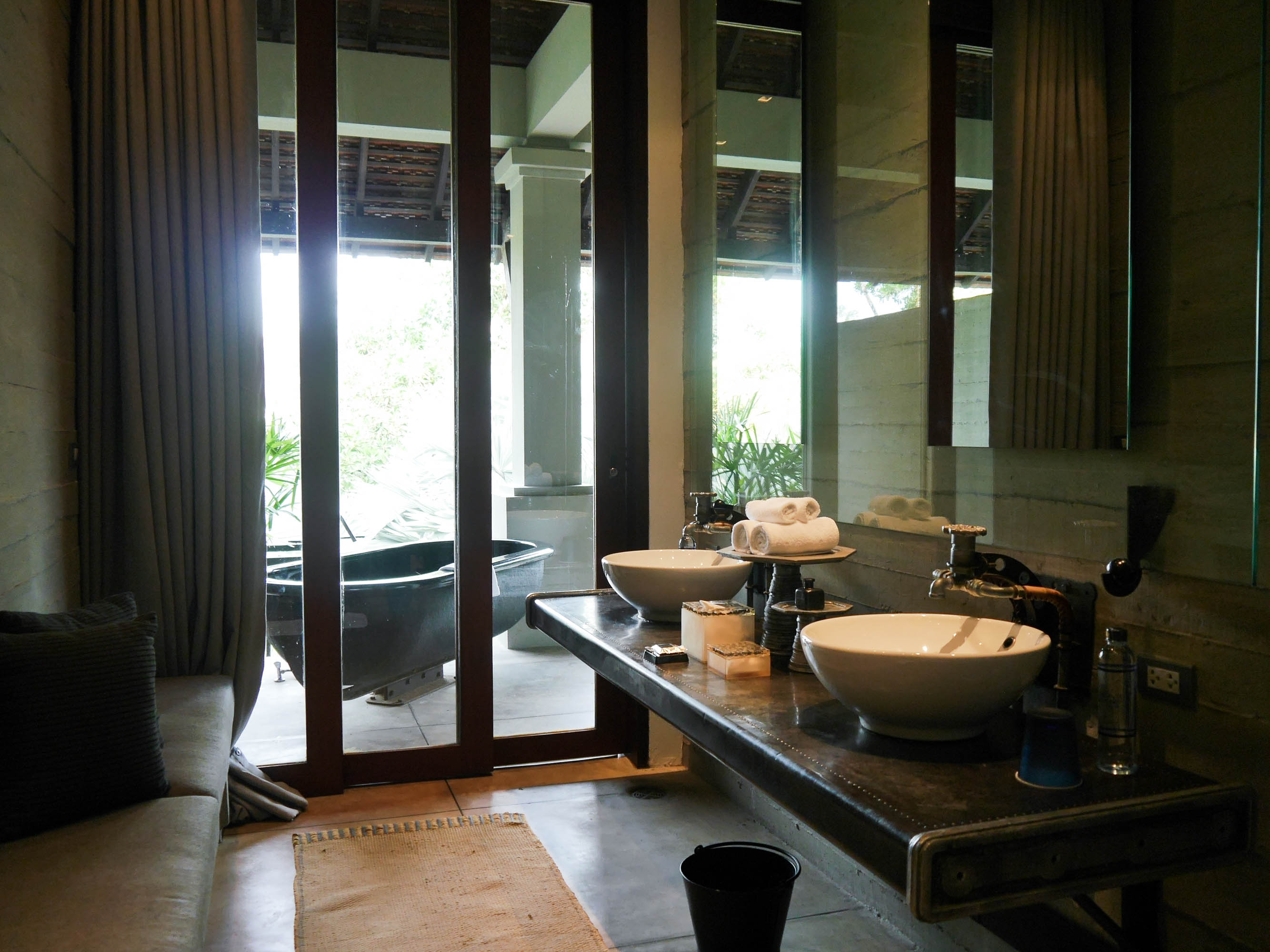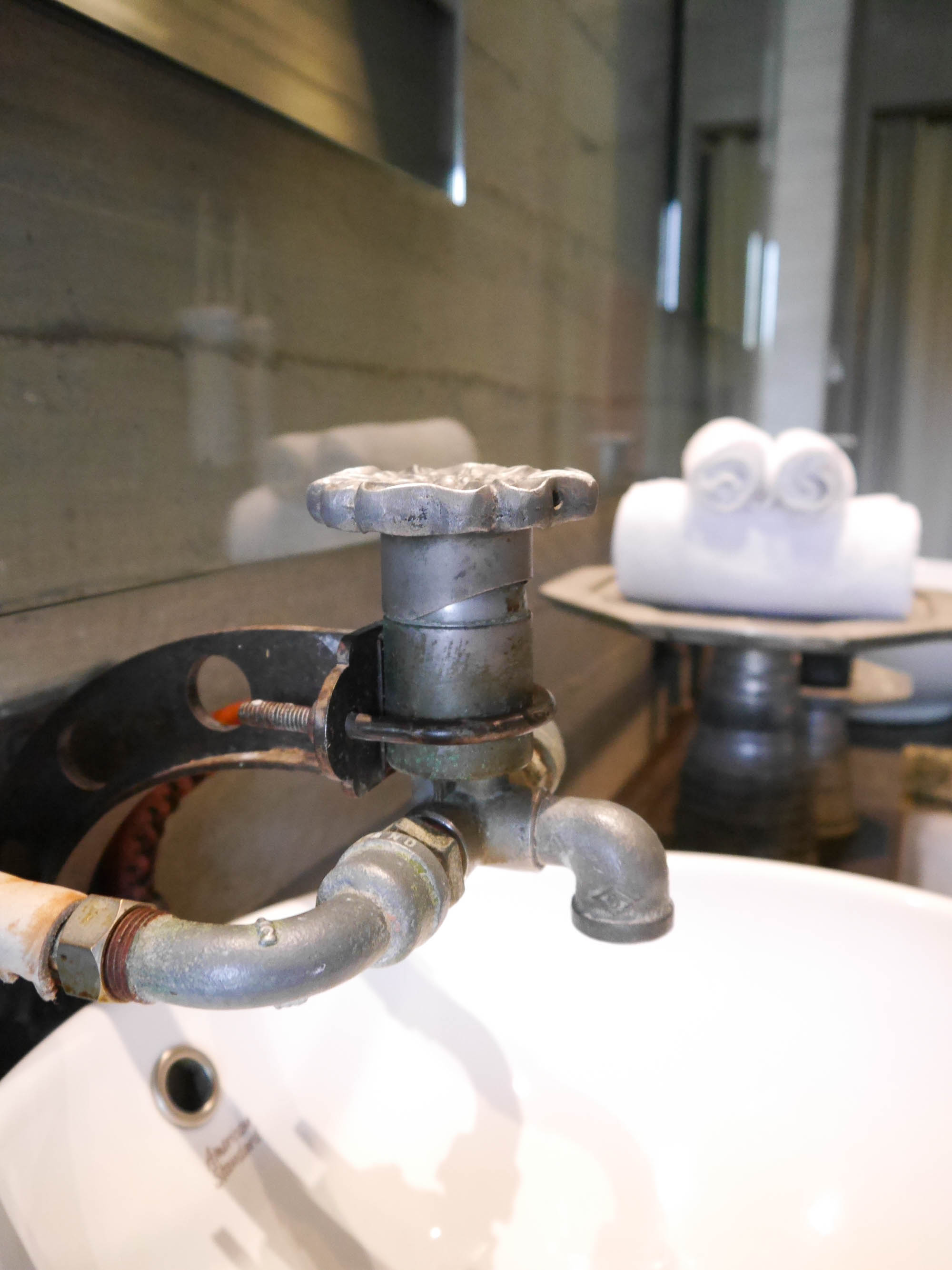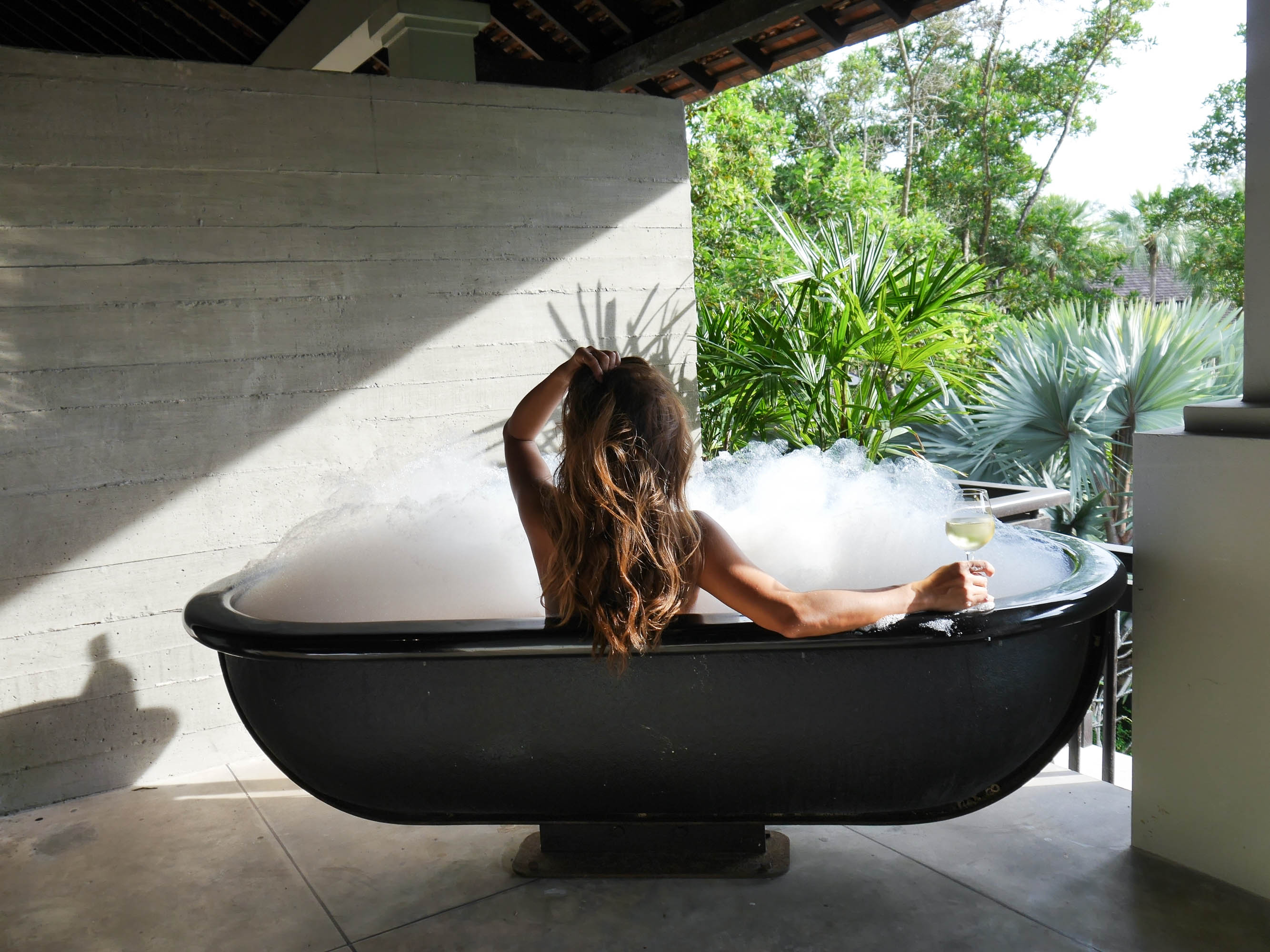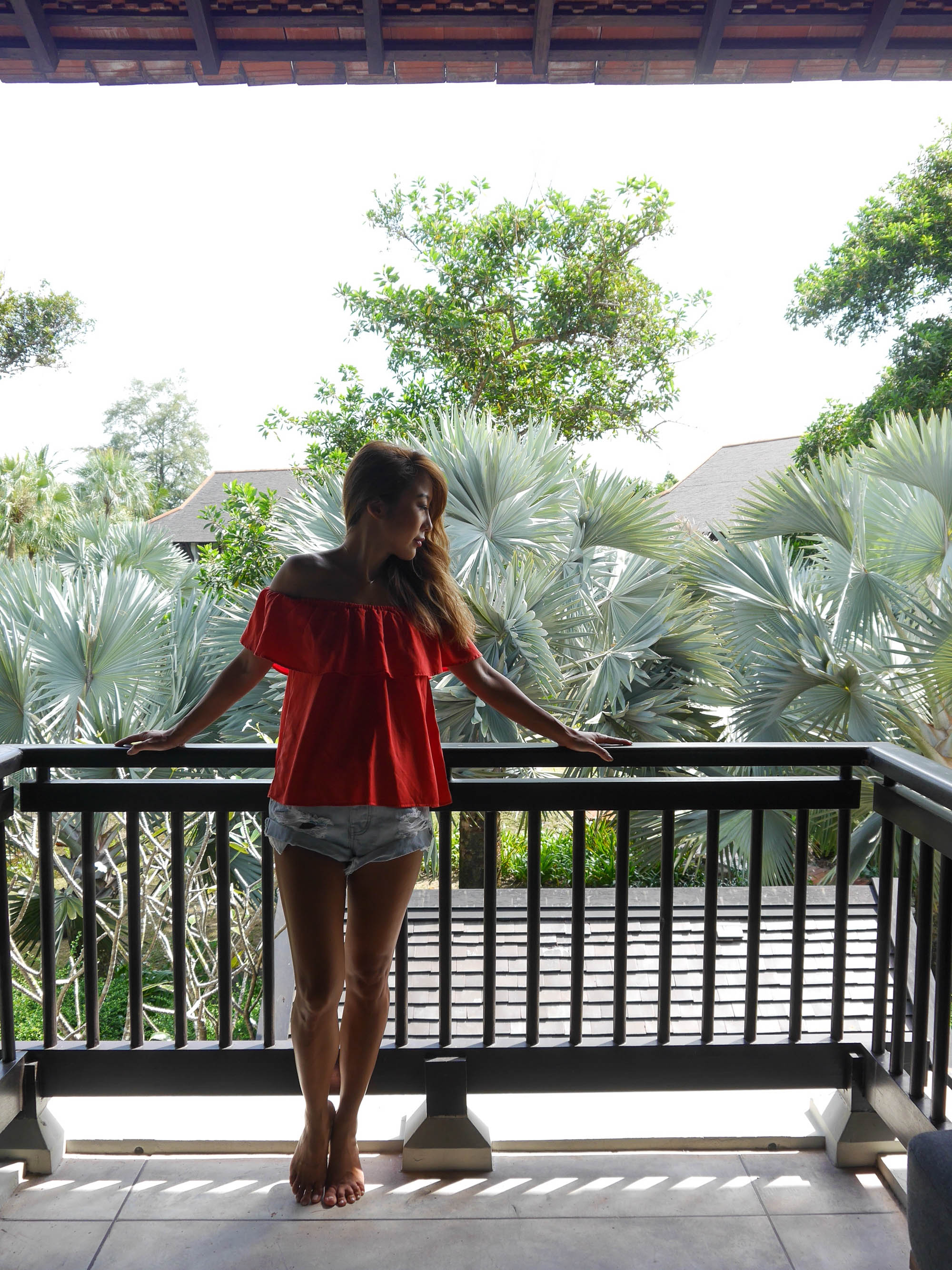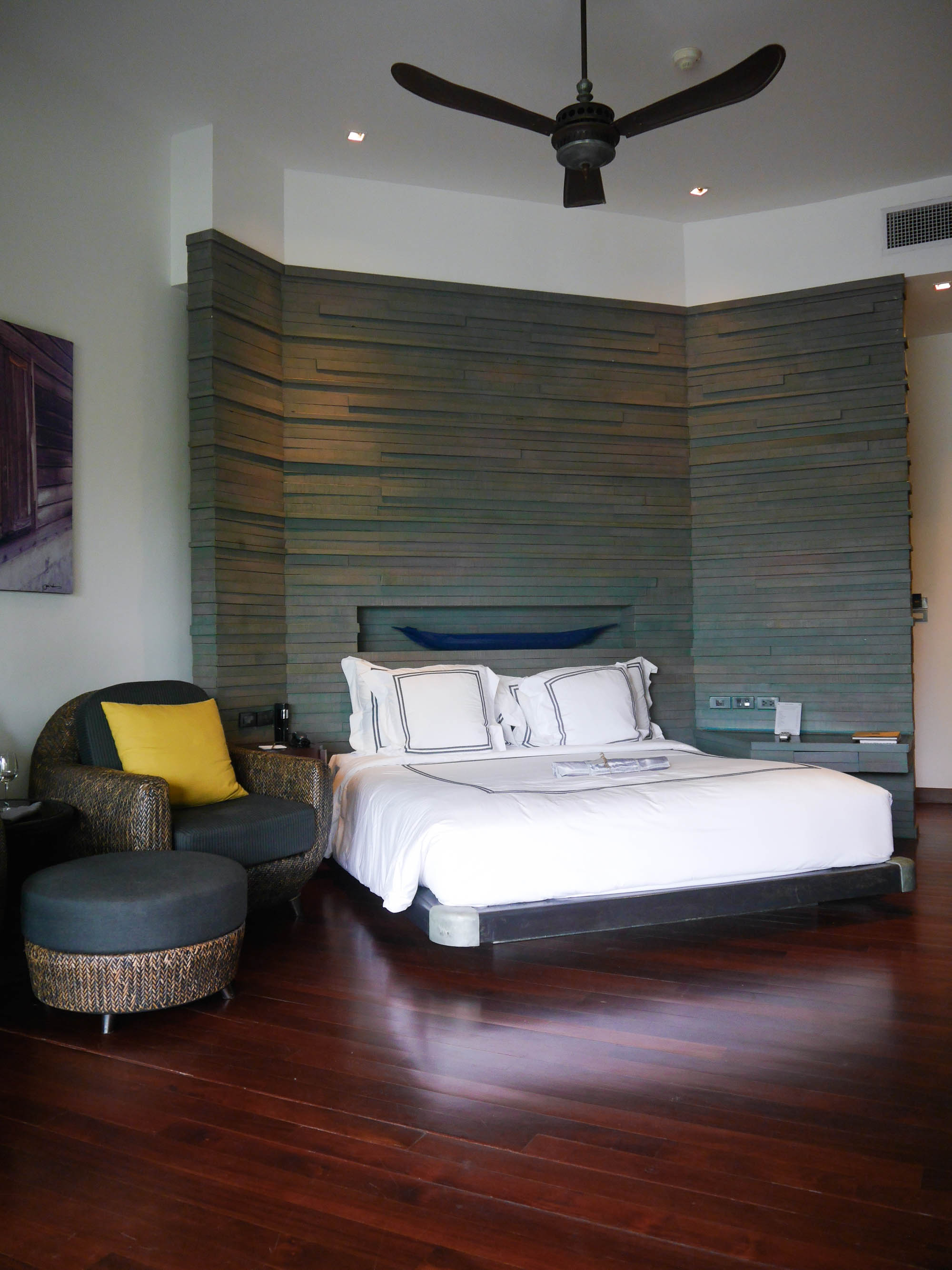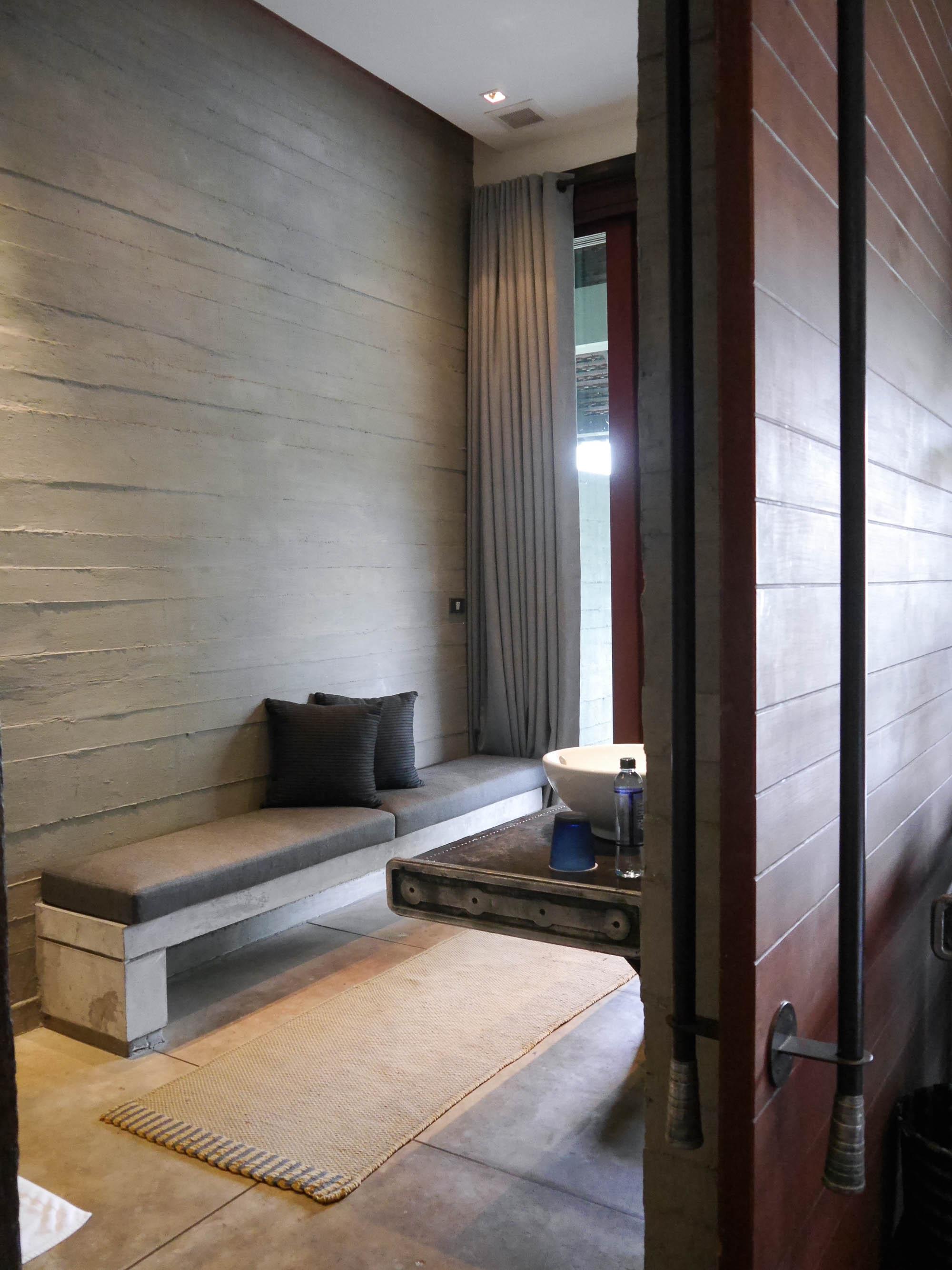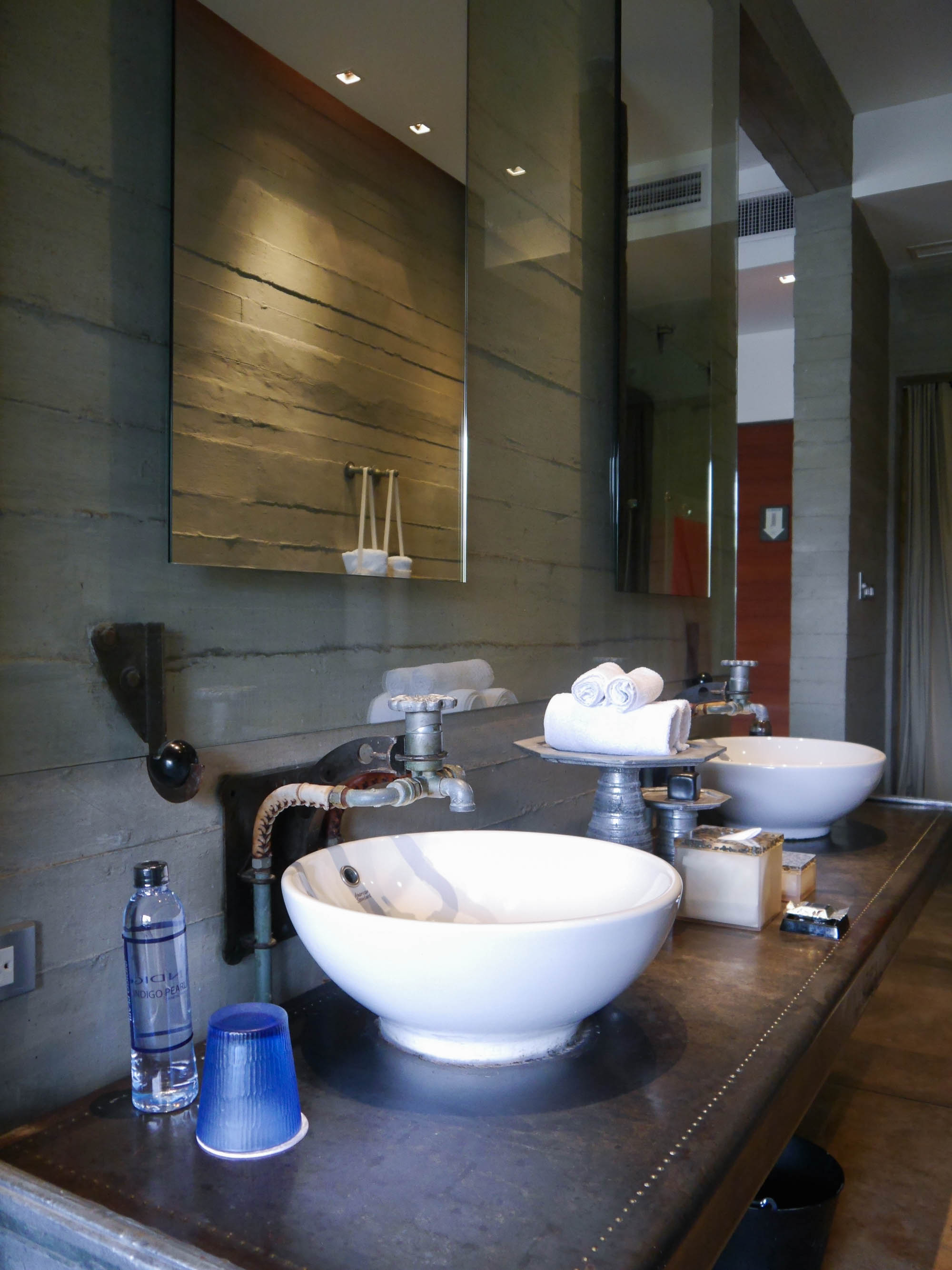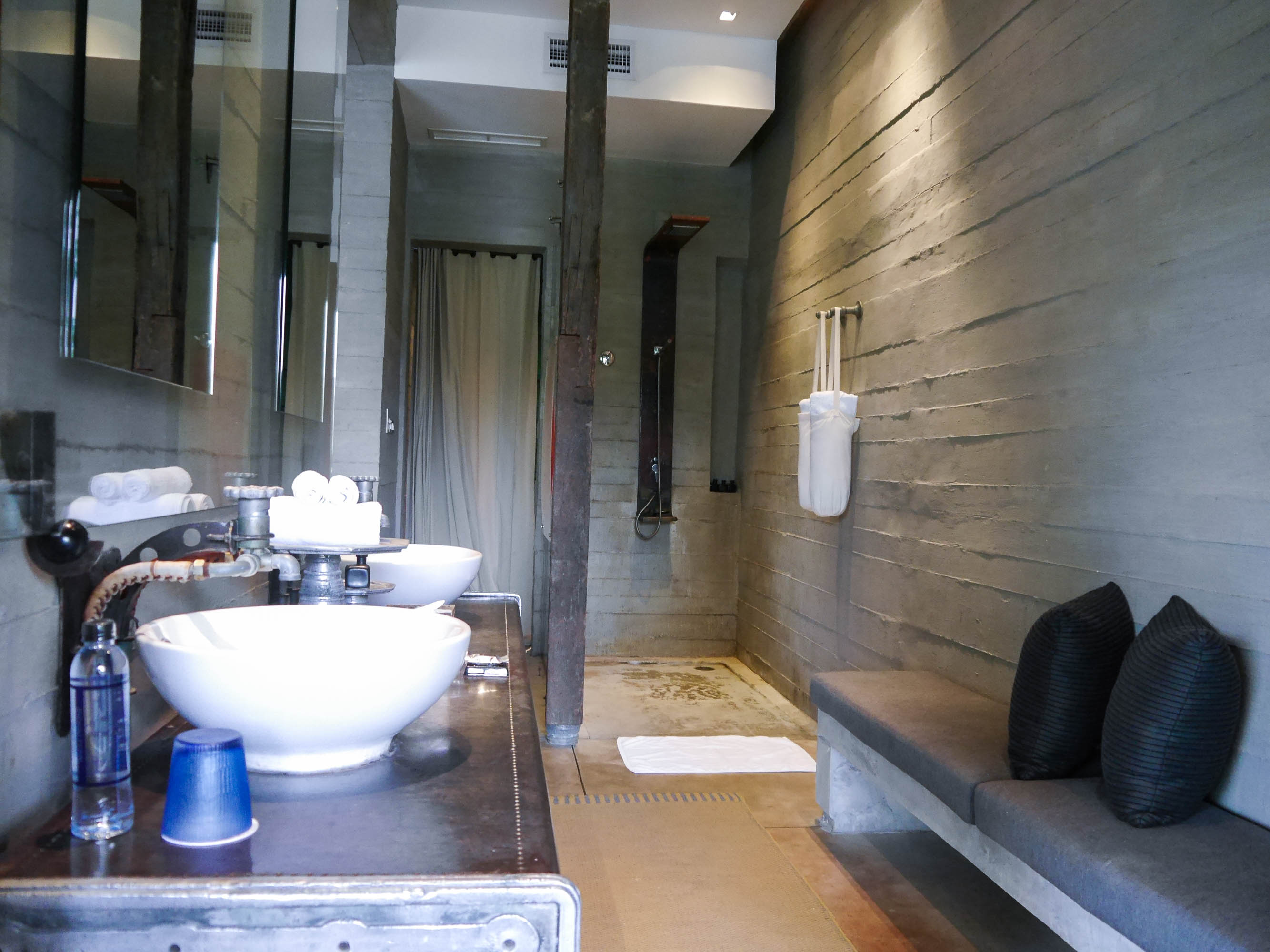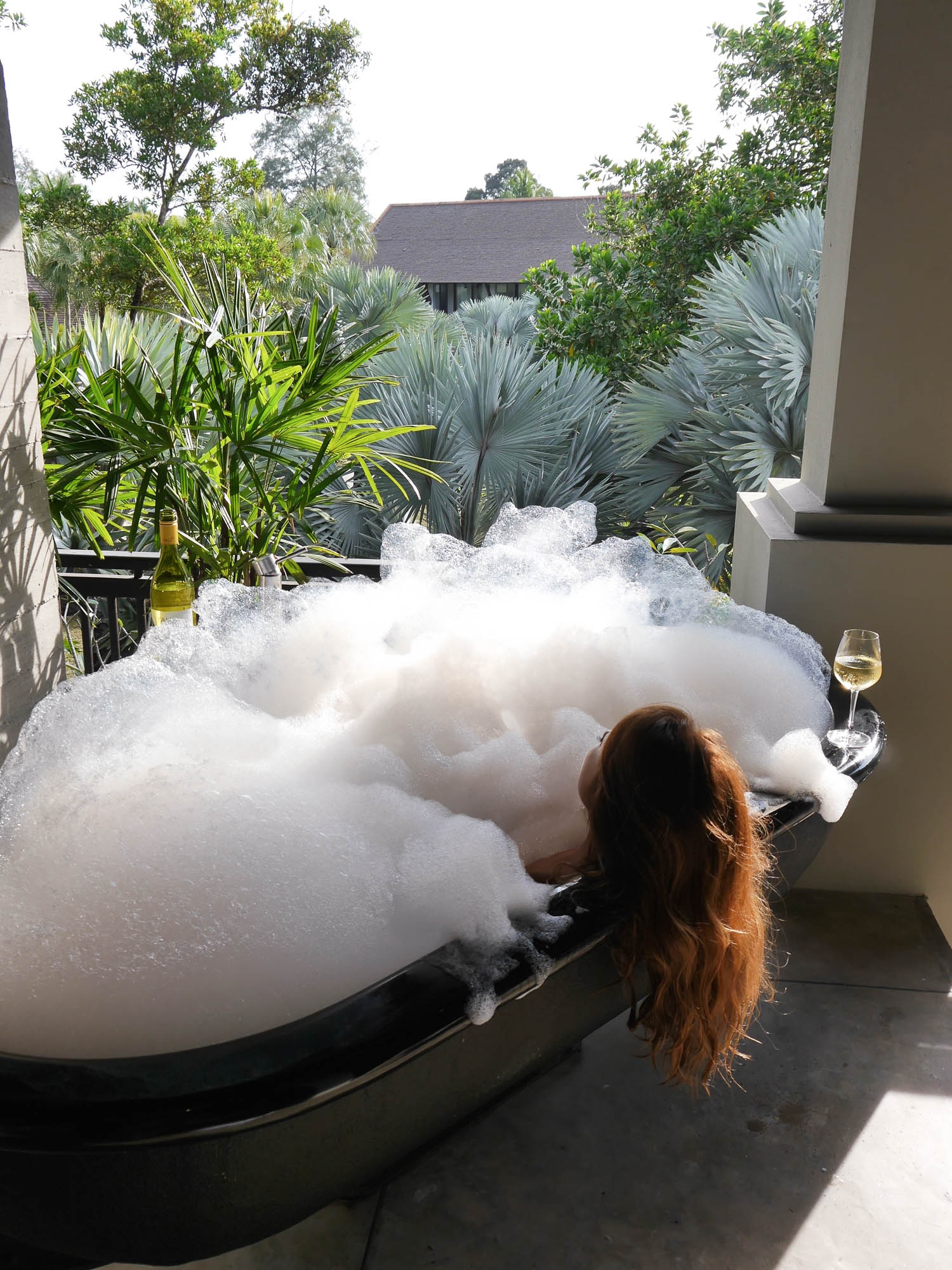 Breakfast at Tin Mine |
How lovely are all the details at the Tin Mine restaurant! The open area has a great view into the garden and offers anything your breakfast heart wants for a proper meal to start the day. Fresh cut seasonal fruit, cereal, nuts and even super foods like goji berries can be found at the delicate buffet with various (healthy) options to satisfy all palates. I especially loved the corner with Thai food, which I could eat from breakfast to dinner. We always took a walk after breakfast to explore the huge resort with its eight restaurants and bars, three pools and many cute little corners.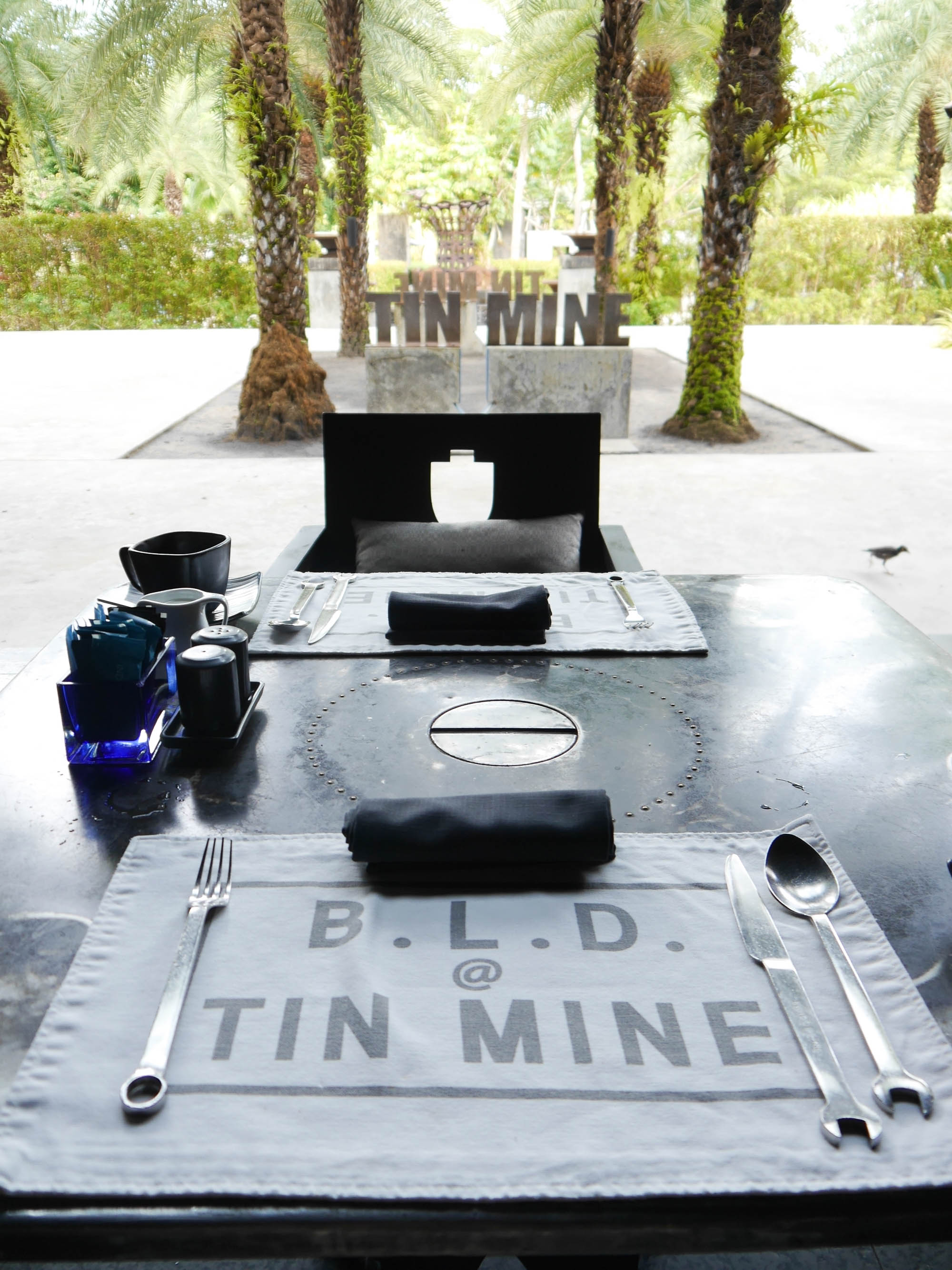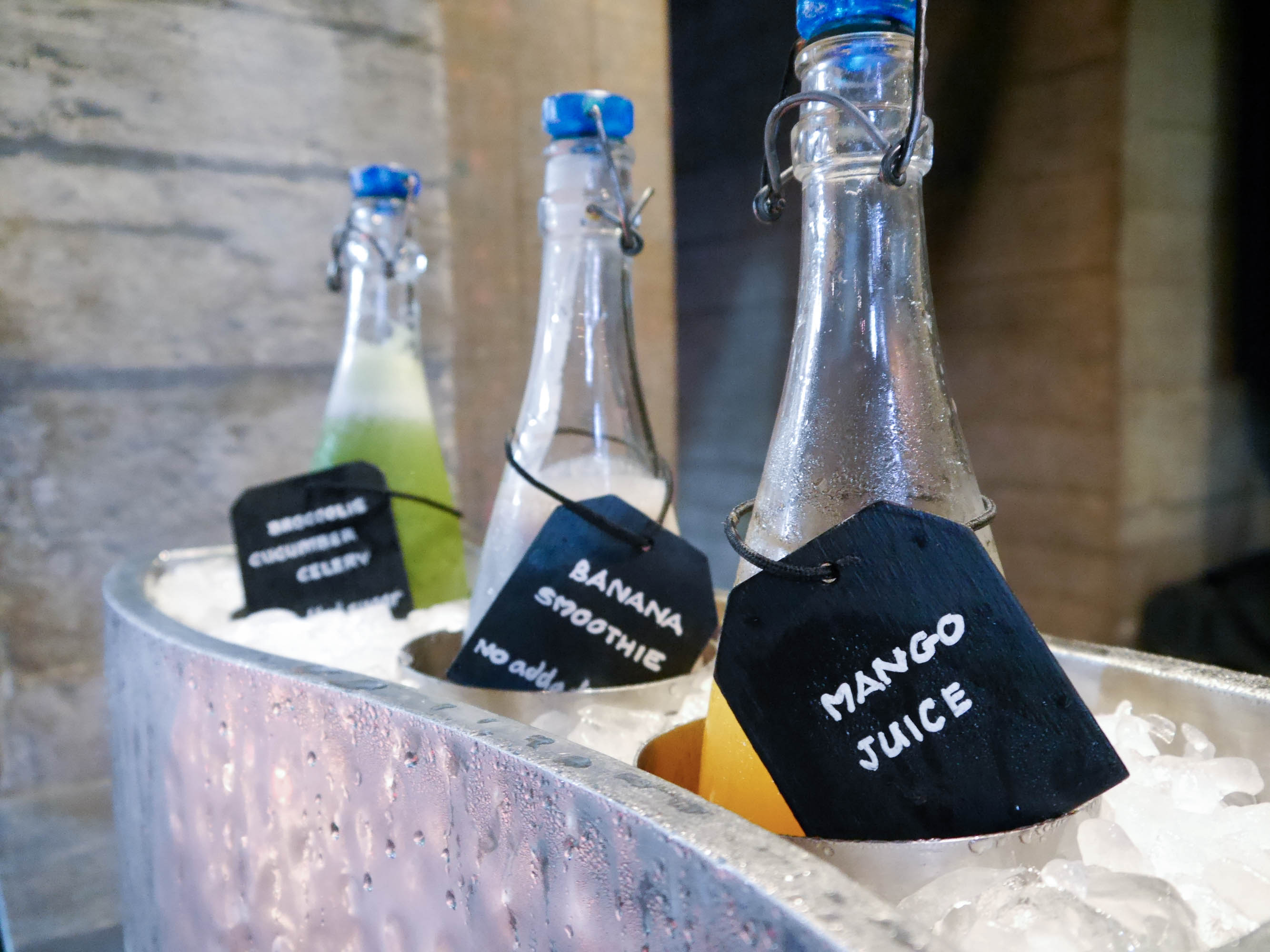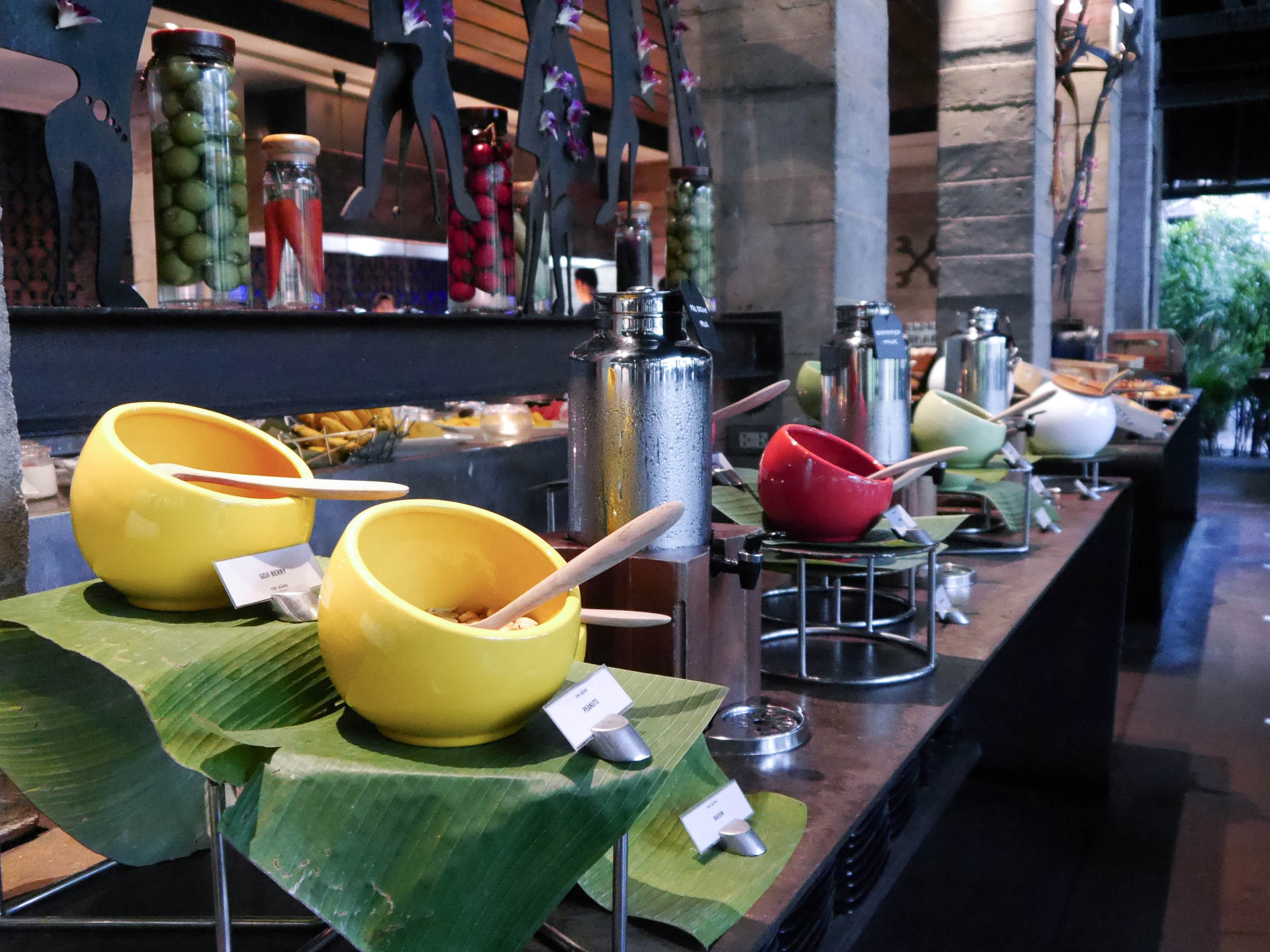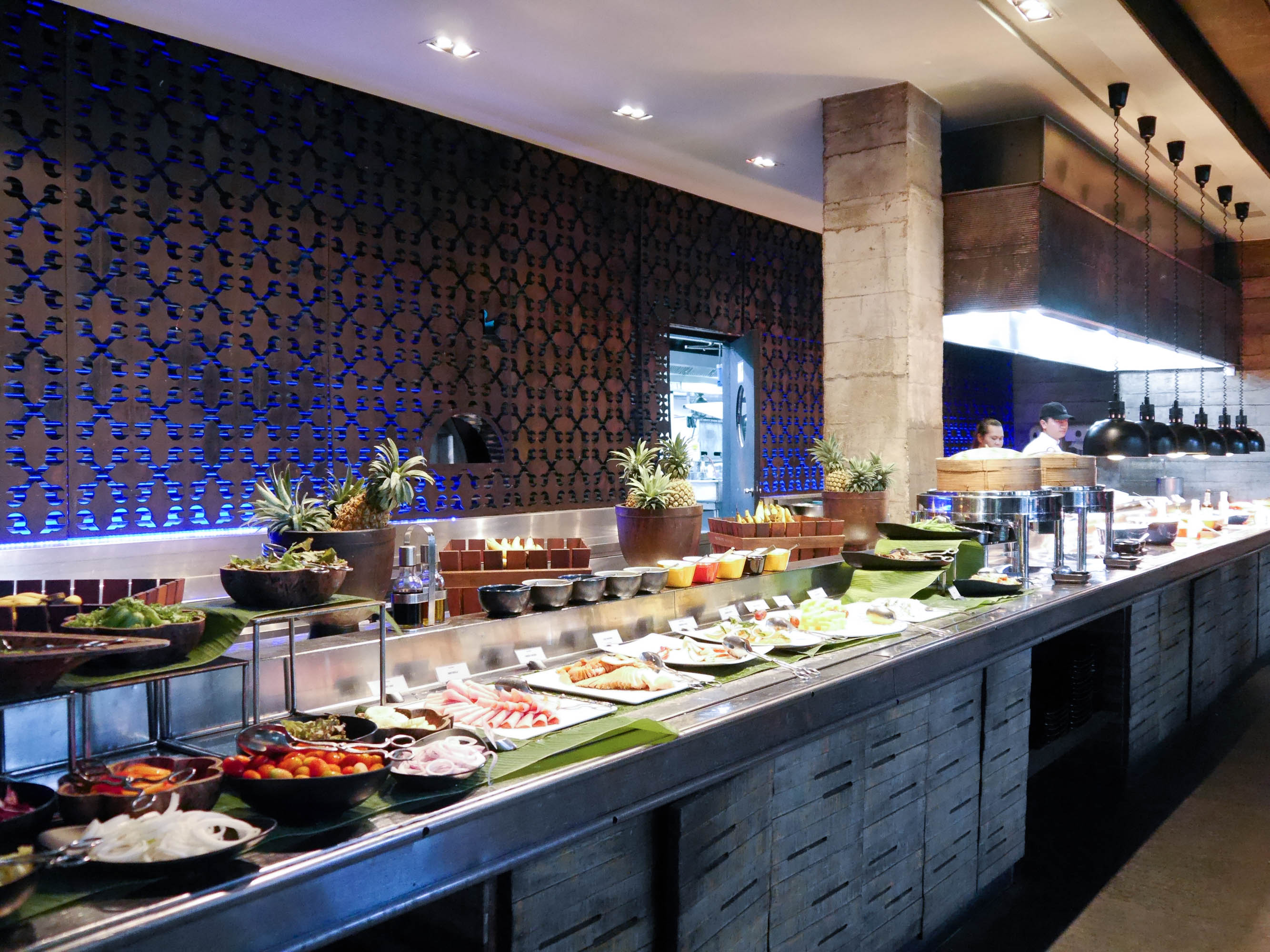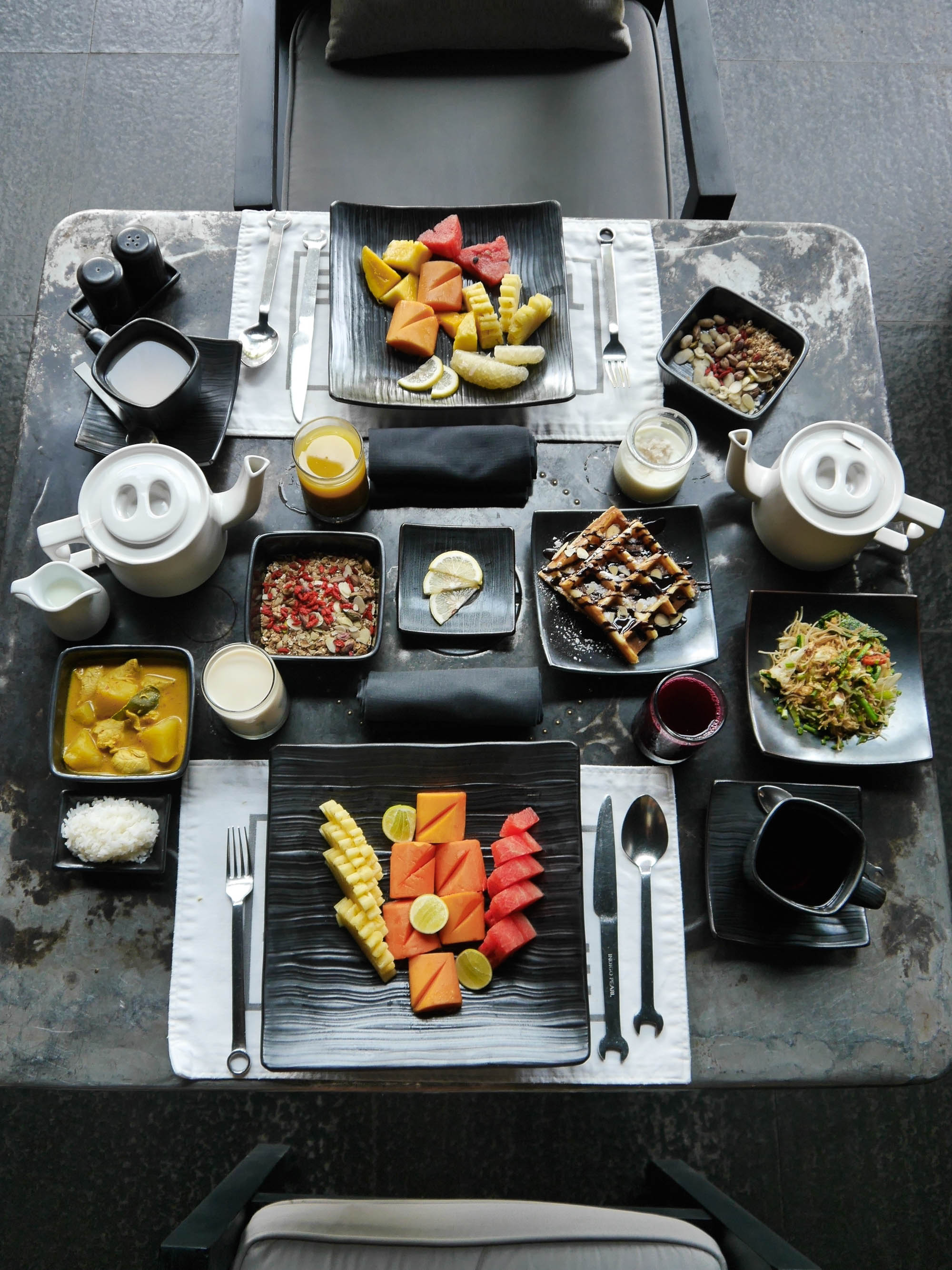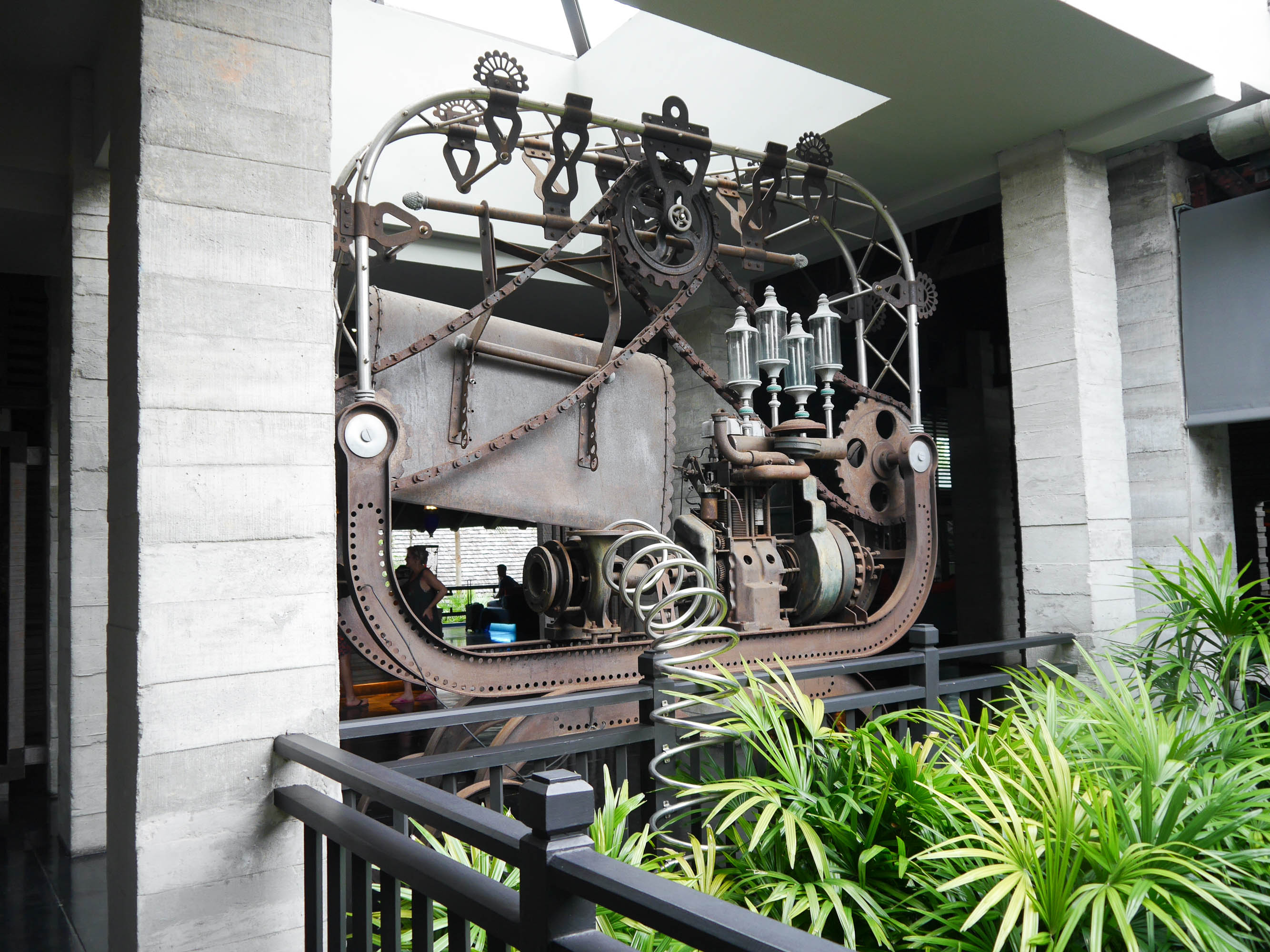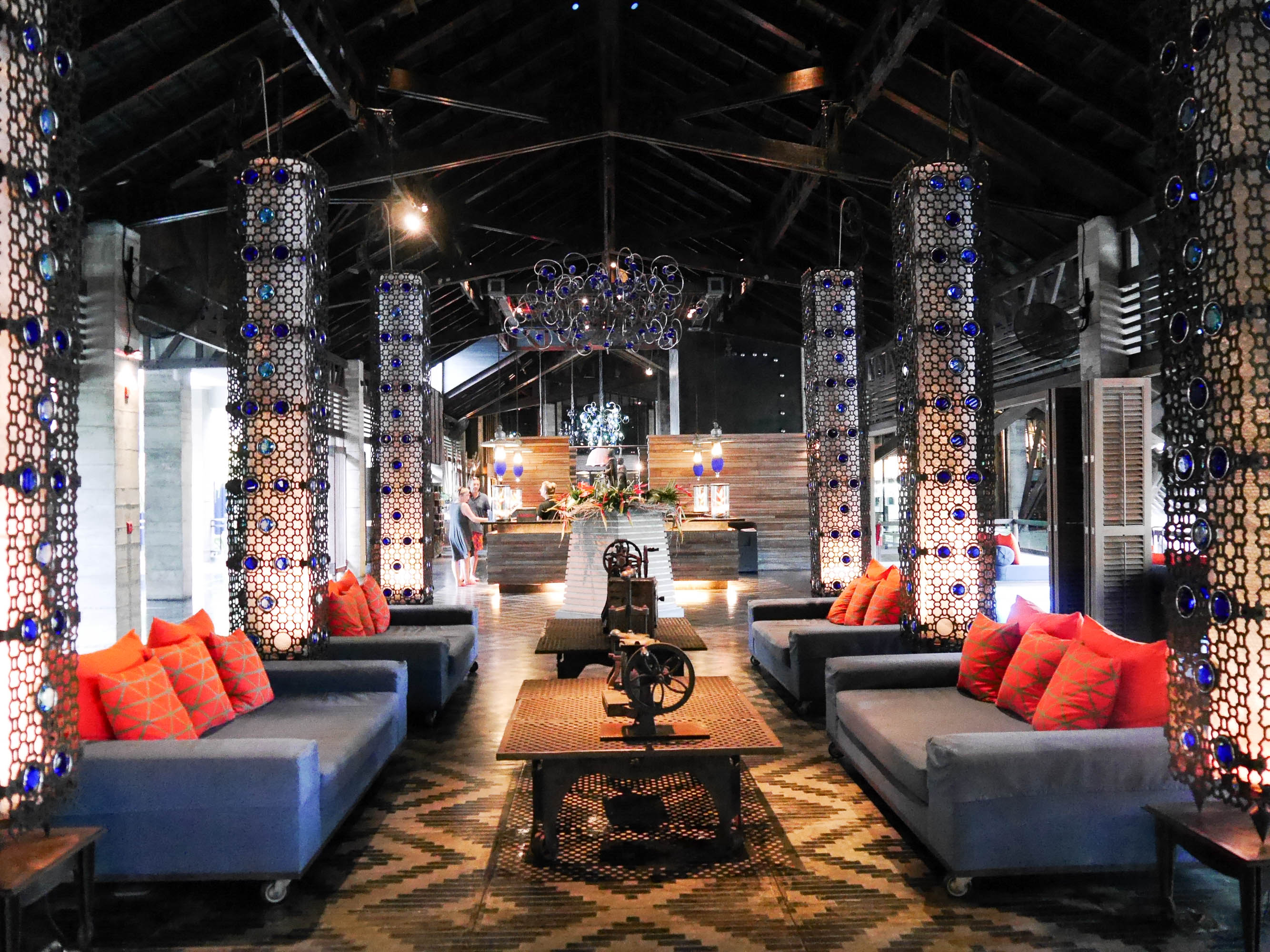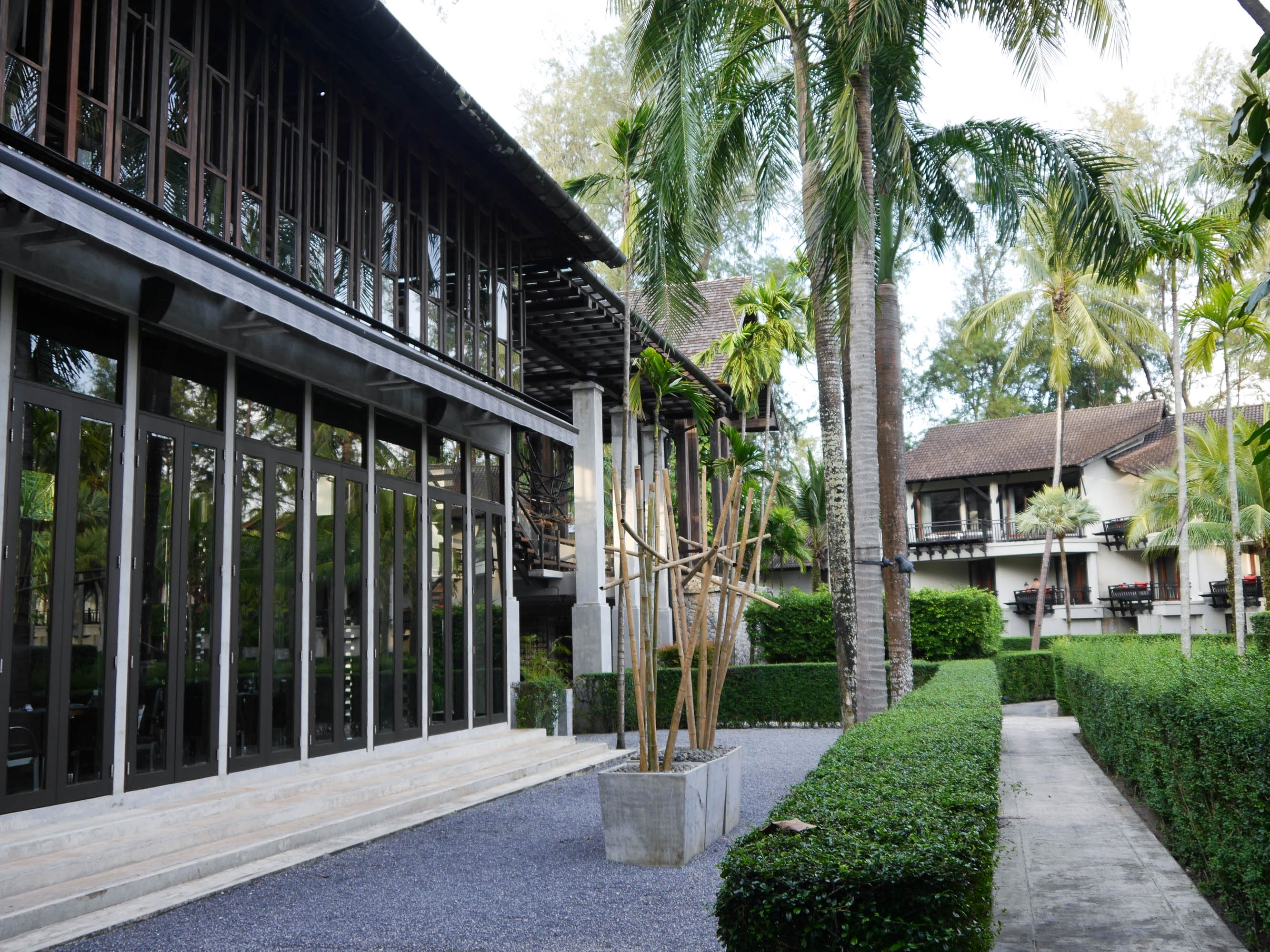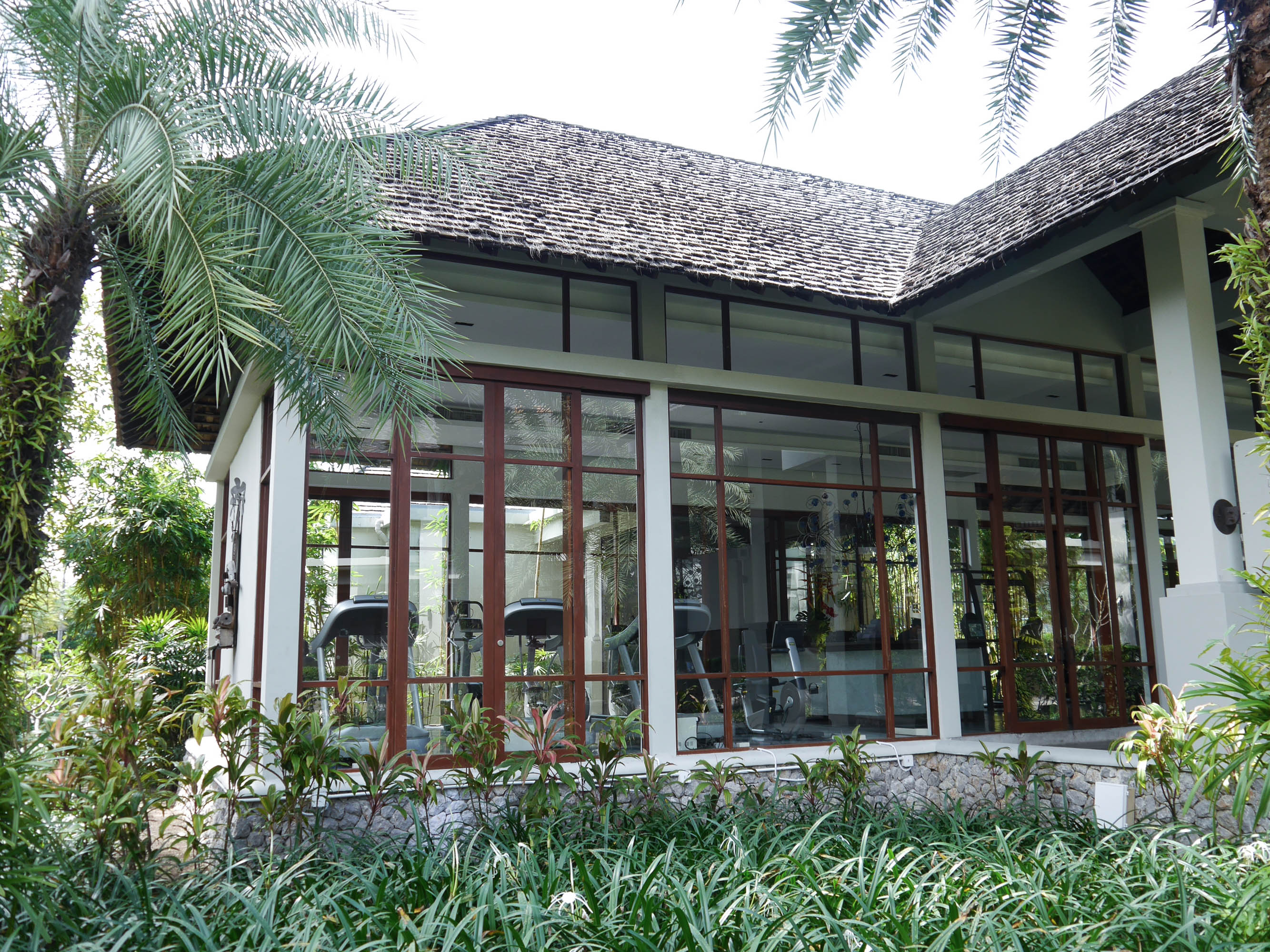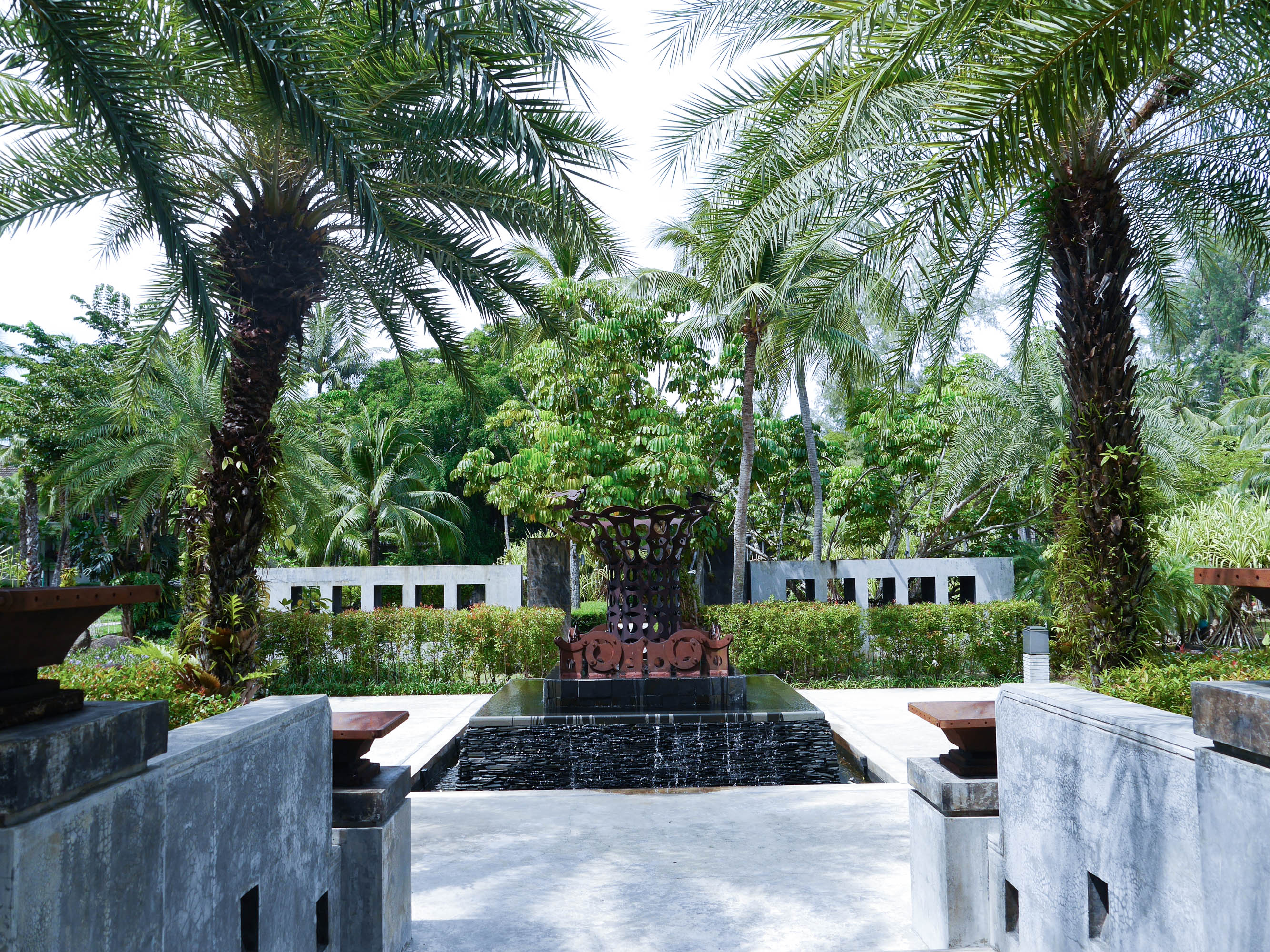 Pool |
The Slate has three swimming pools – one family pool and two adult-only infinity pools with a pool bar. Needless to say that I loved the infinity pool with the palm trees the most, which is quiet and super relaxing compared to the other pools with kids or music at the bar. But it's totally up to your taste where you wann sunbathe. We always ordered an ice cold coconut which we emptied in a blink and scratched out the young coconut flesh with a spoon. So good! The snack menu is also a very nice option if you wanna stay at the pool without moving yourself to the next restaurant. Pool butlers are taking care of your towels and offer you cold towels to cool off when it's getting hot.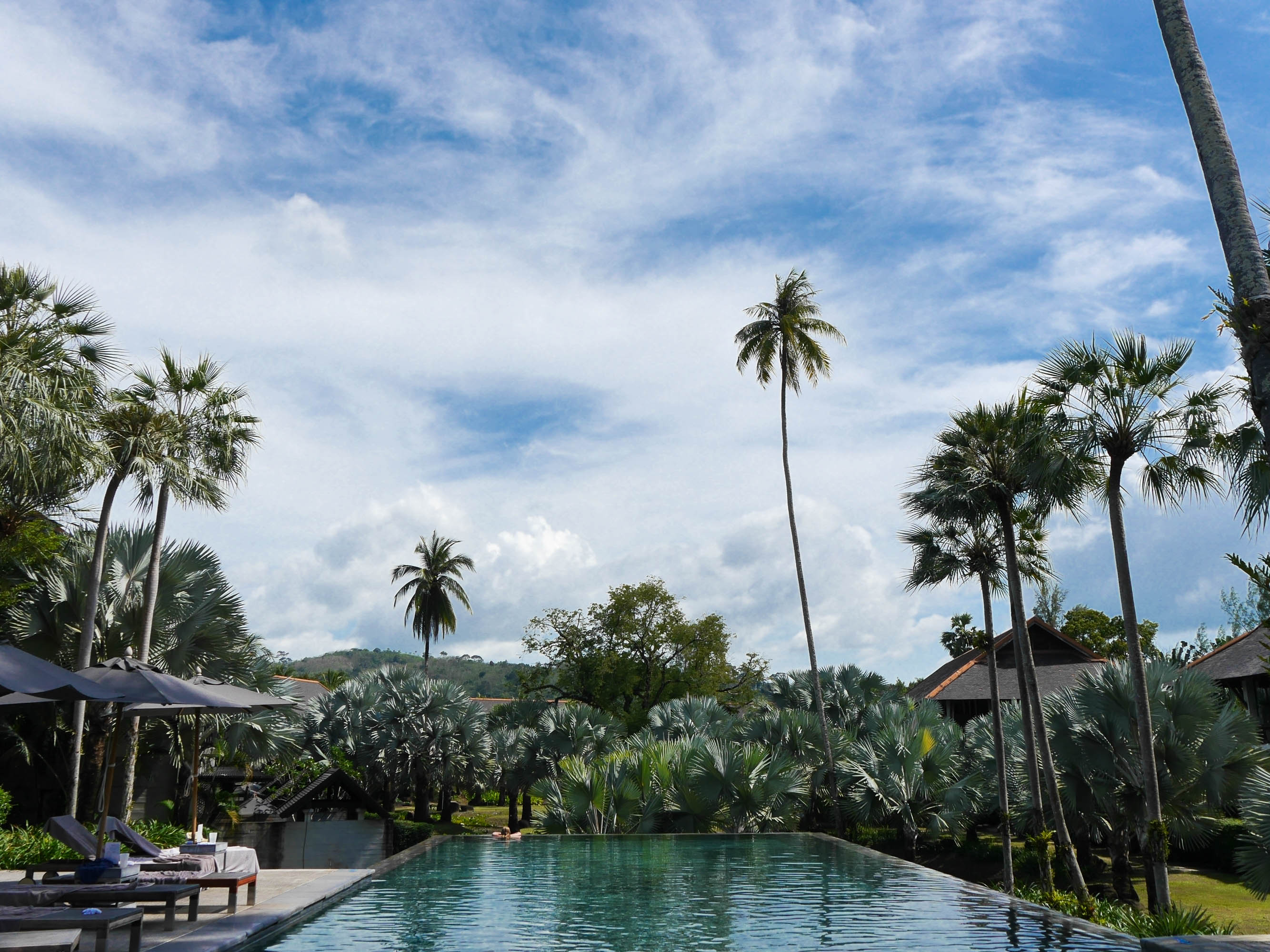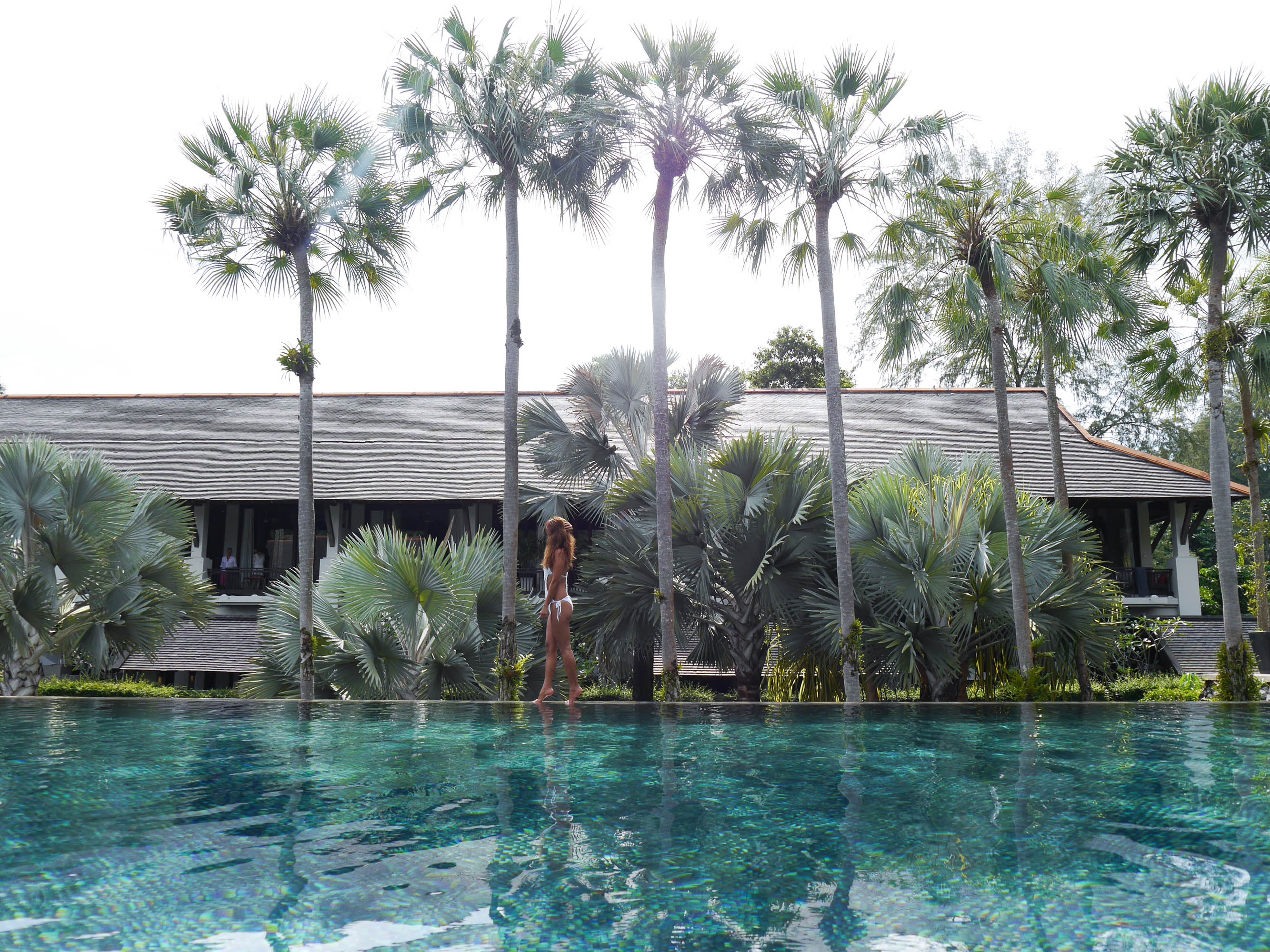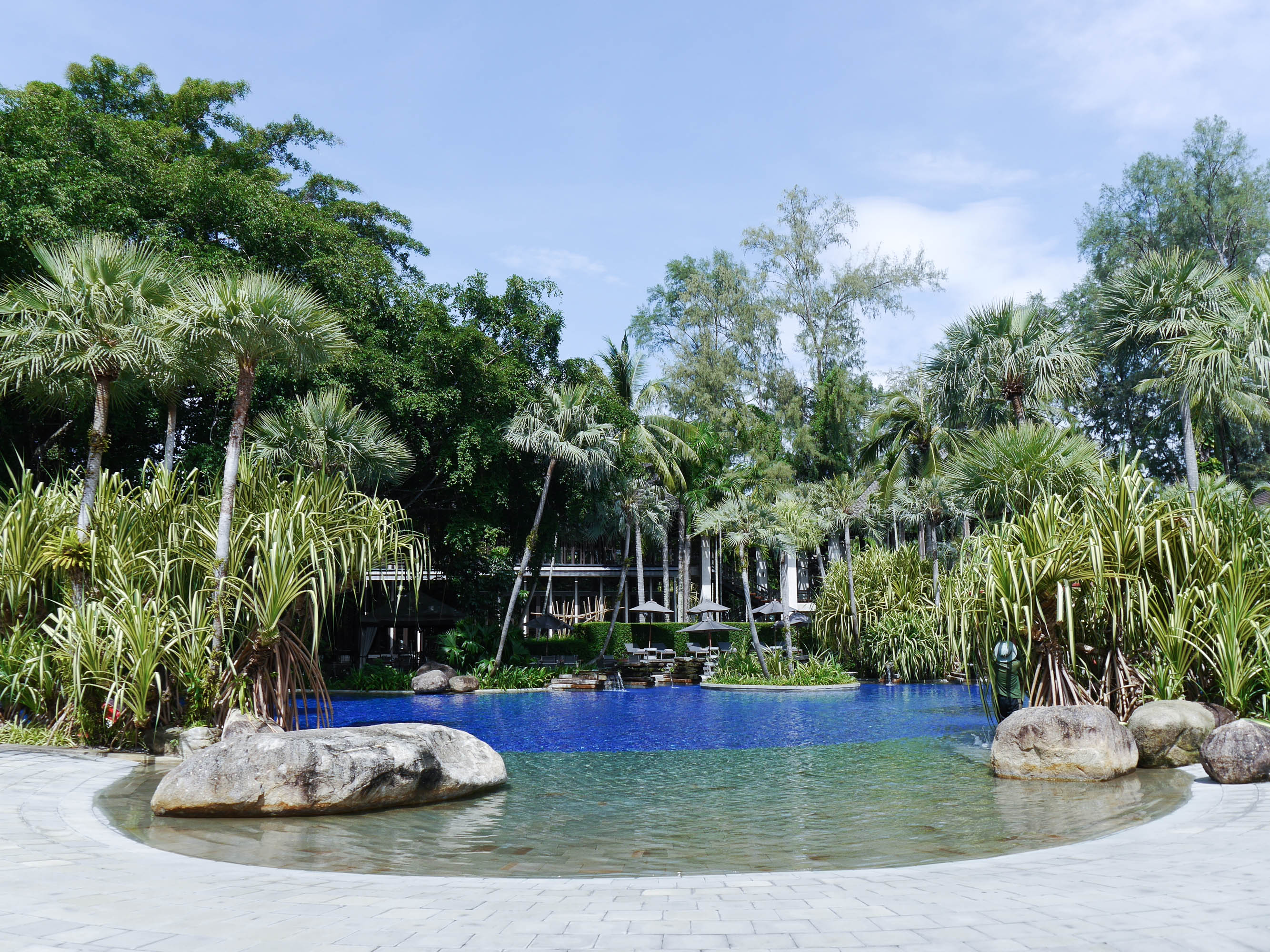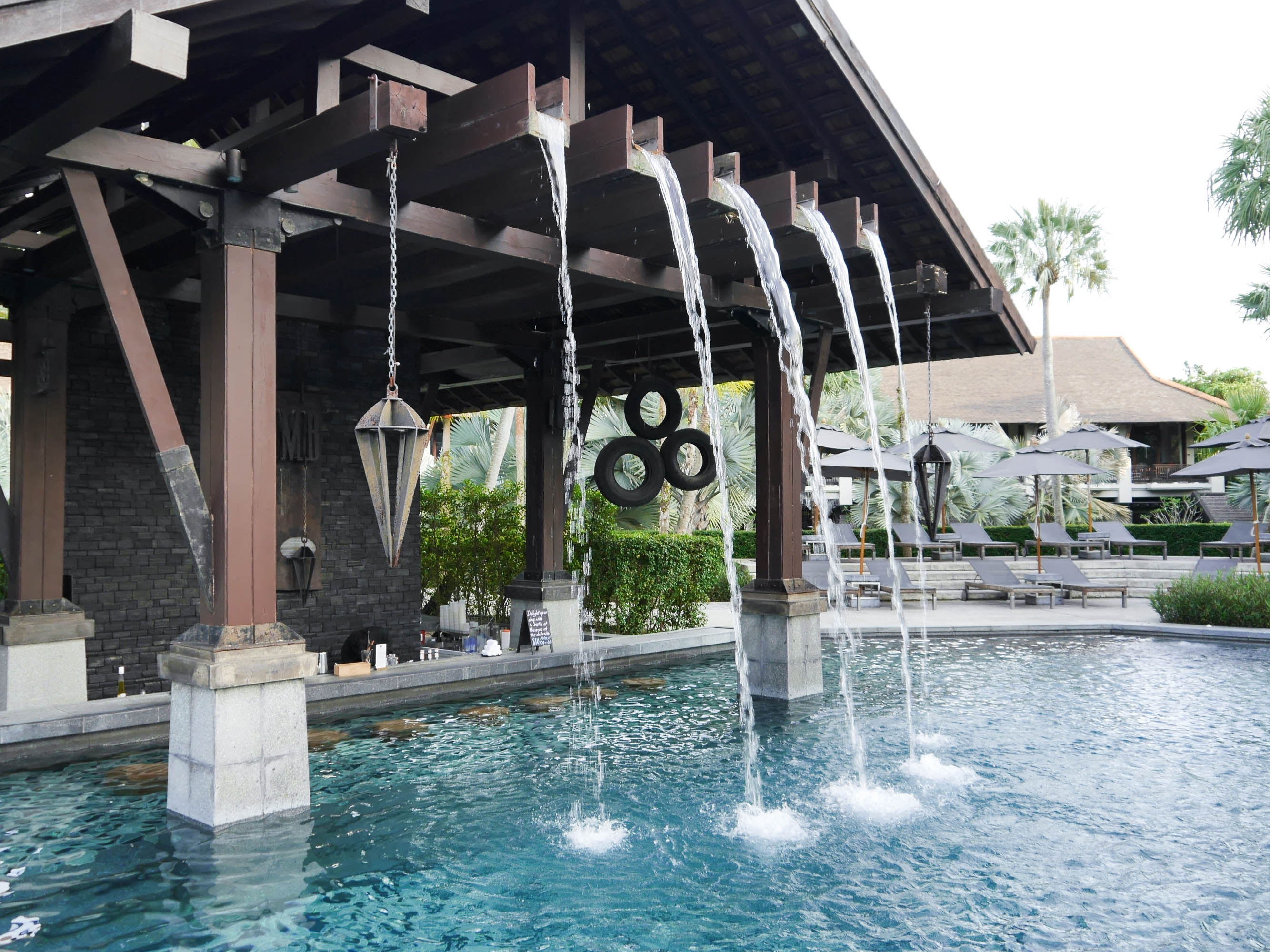 Coqoon Spa |
Let's take a look at the award-winning Coqoon spa. Nothing beats a luxurious treatment in an extraordinay setting where you can forget the world for a while and sink into spa heaven. I was so looking forward to the treatment and couldn't hold my excitement when we entered the spa area. We first filled out a sheet with basic informations about our physical conditions and were asked to choose a fragrance for the treatment. This was such great experience for all senses and already so soothing. The treatment was incredible! My limbs felt like jelly afterwards and I couldn't move for a while. We sat outside with a cup of warm tea and the sweetest pineapple to bring back our relaxed body and soul to reality. I still have goose bumps when I think of this whole experience. Do yourself a favor and book a massage. Spoil yourself to the max. You will not regret it. :)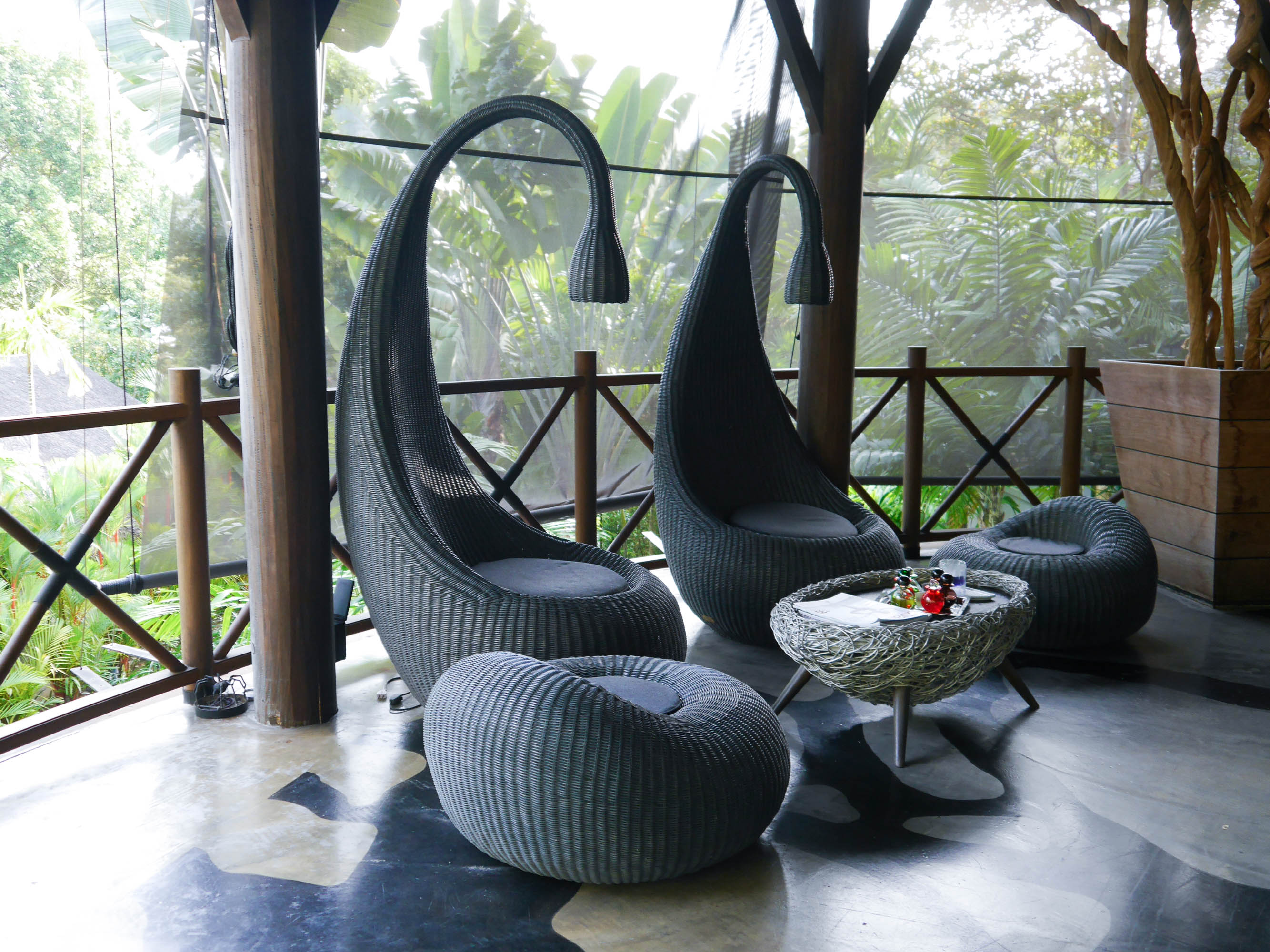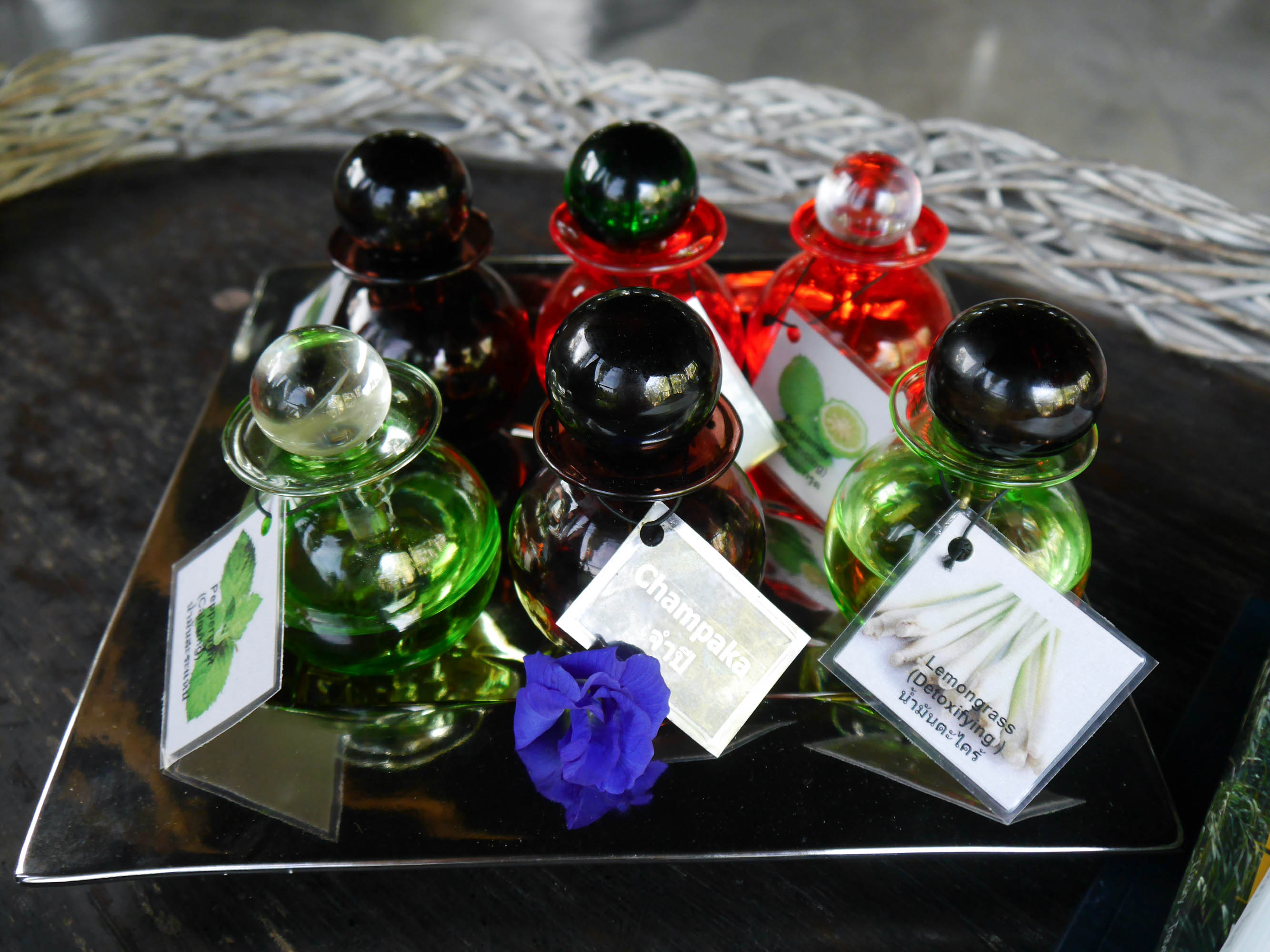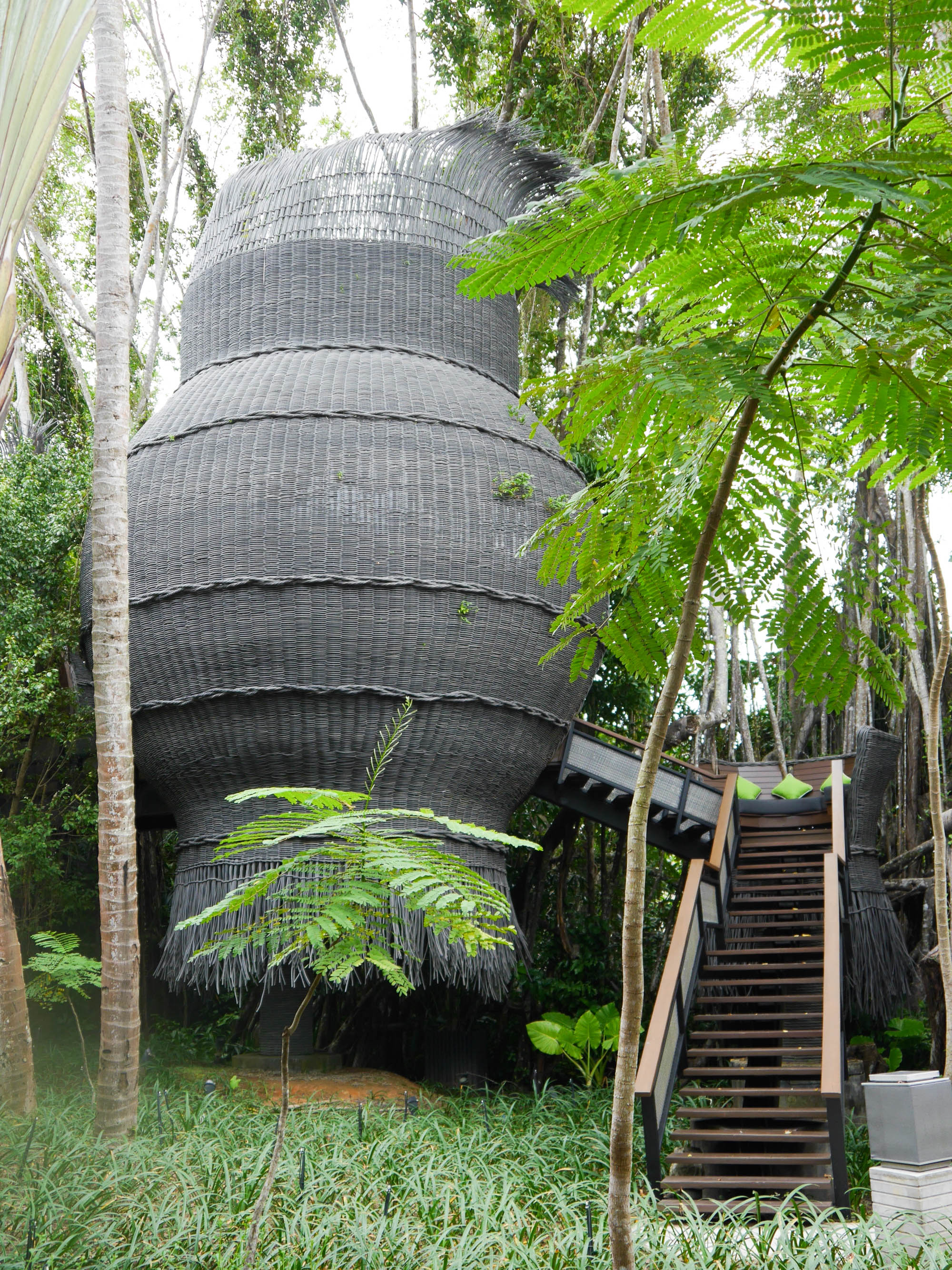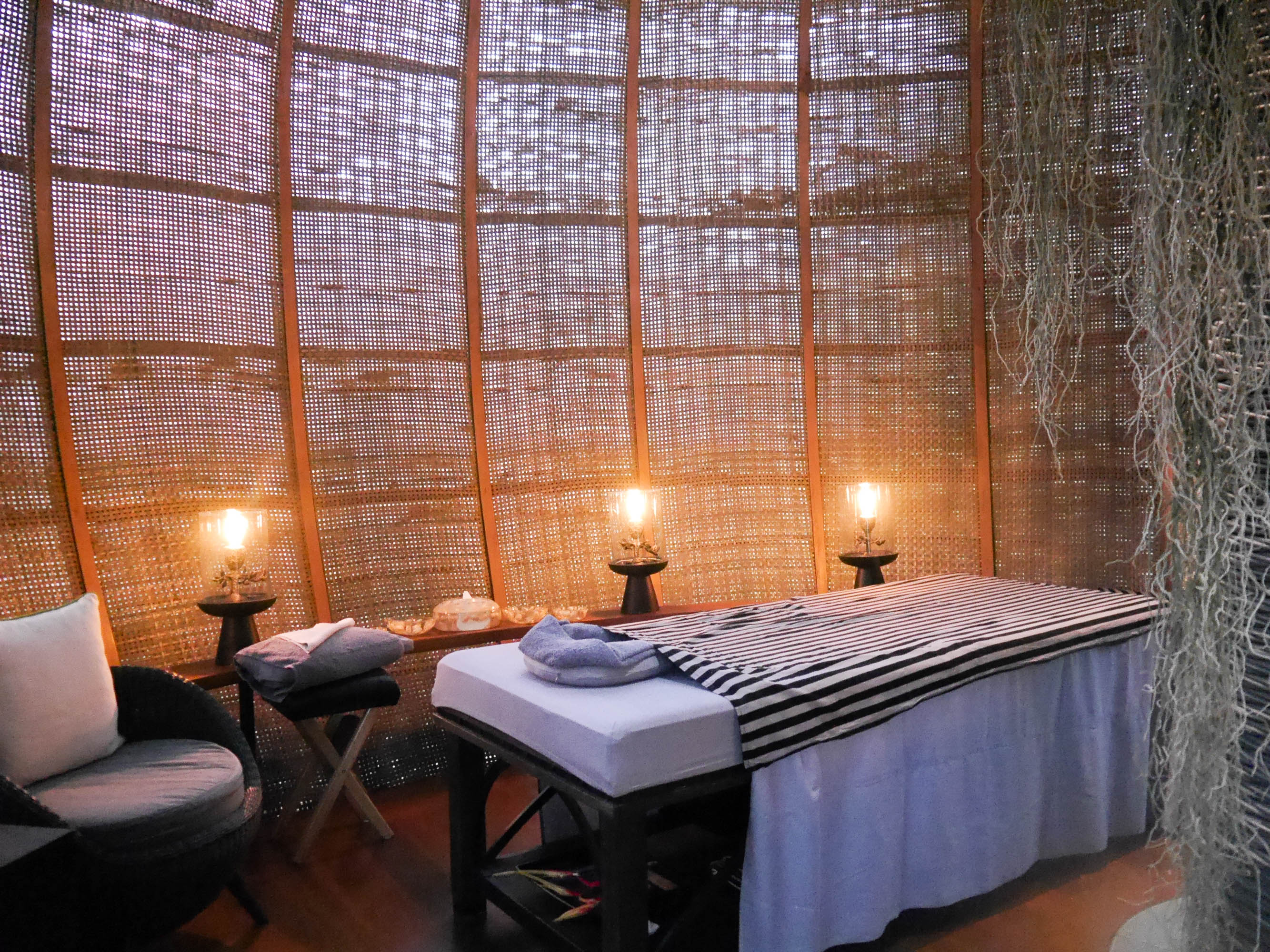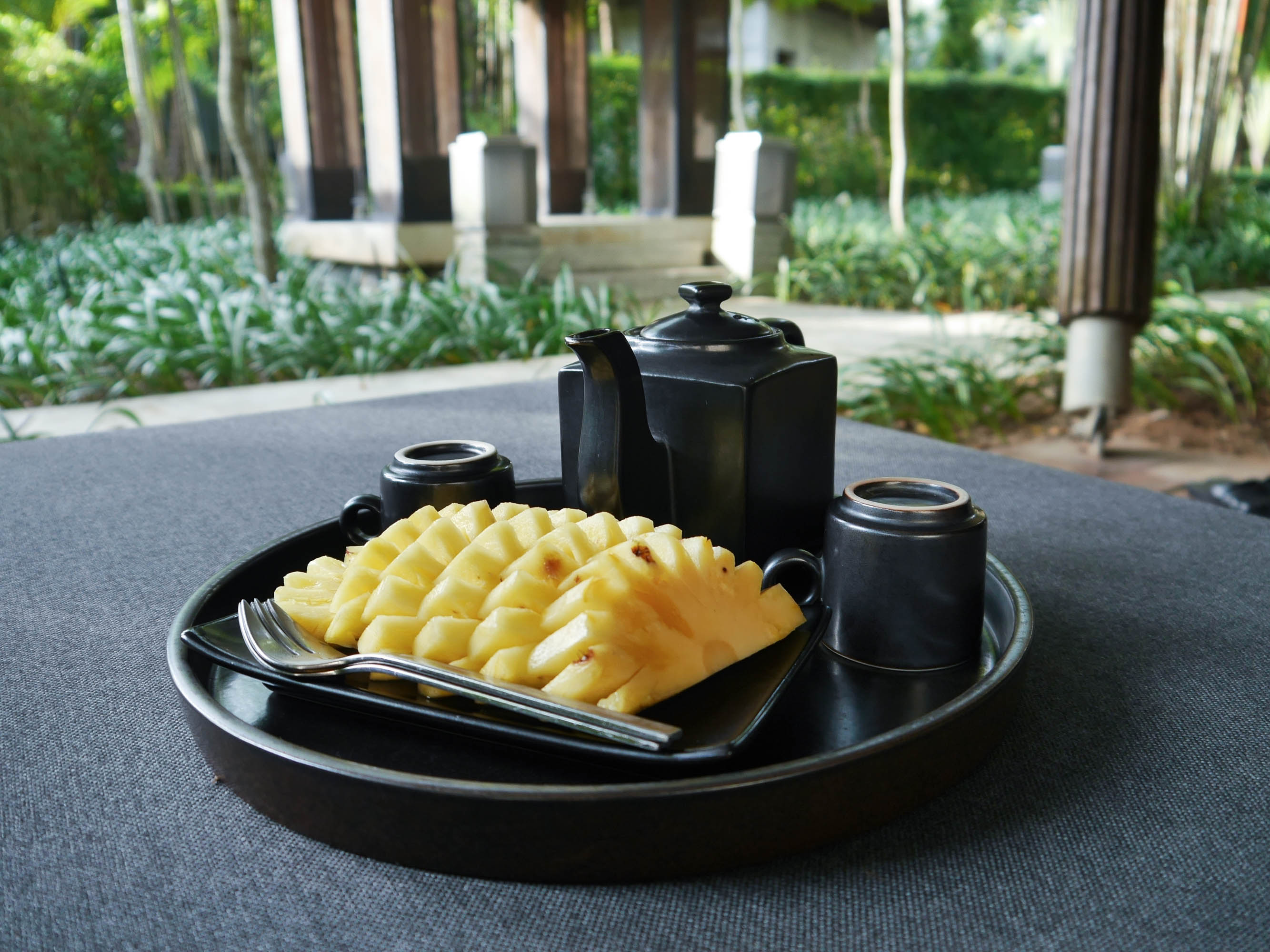 Dinner at Black Ginger |
Hands down, I had the best Thai food ever at Black Ginger, which was fully booked each and every evening. I talked to some guests, who even came from other resorts to have dinner at this very special place. It's quite an adventurous journey to get to the restaurant – by rafting. It's a beautiful 'boat' and a staff member will take you safely to the other side. We ordered different dishes to taste the whole variety of Thai cuisine and we were not dissapointed. The curry was the best I've ever had! So smooth yet intense in its flavors with a subtle spiciness, just the perfect amount to tickle my taste buds. So delicious! I highly recommend to pay a visit when you're in Phuket. Dinner at Black Ginger offers you a full experience of dining on a different level. Not kidding.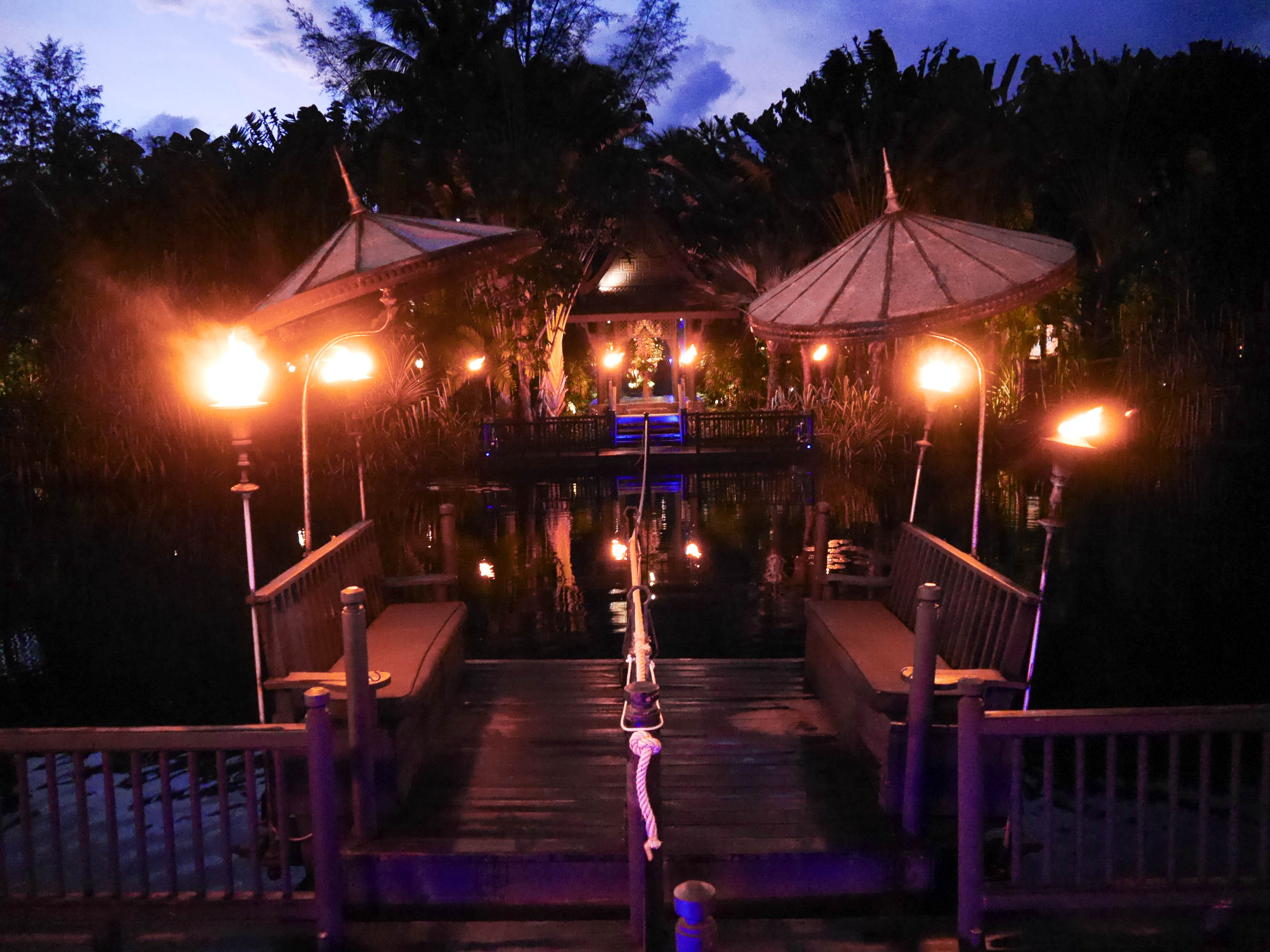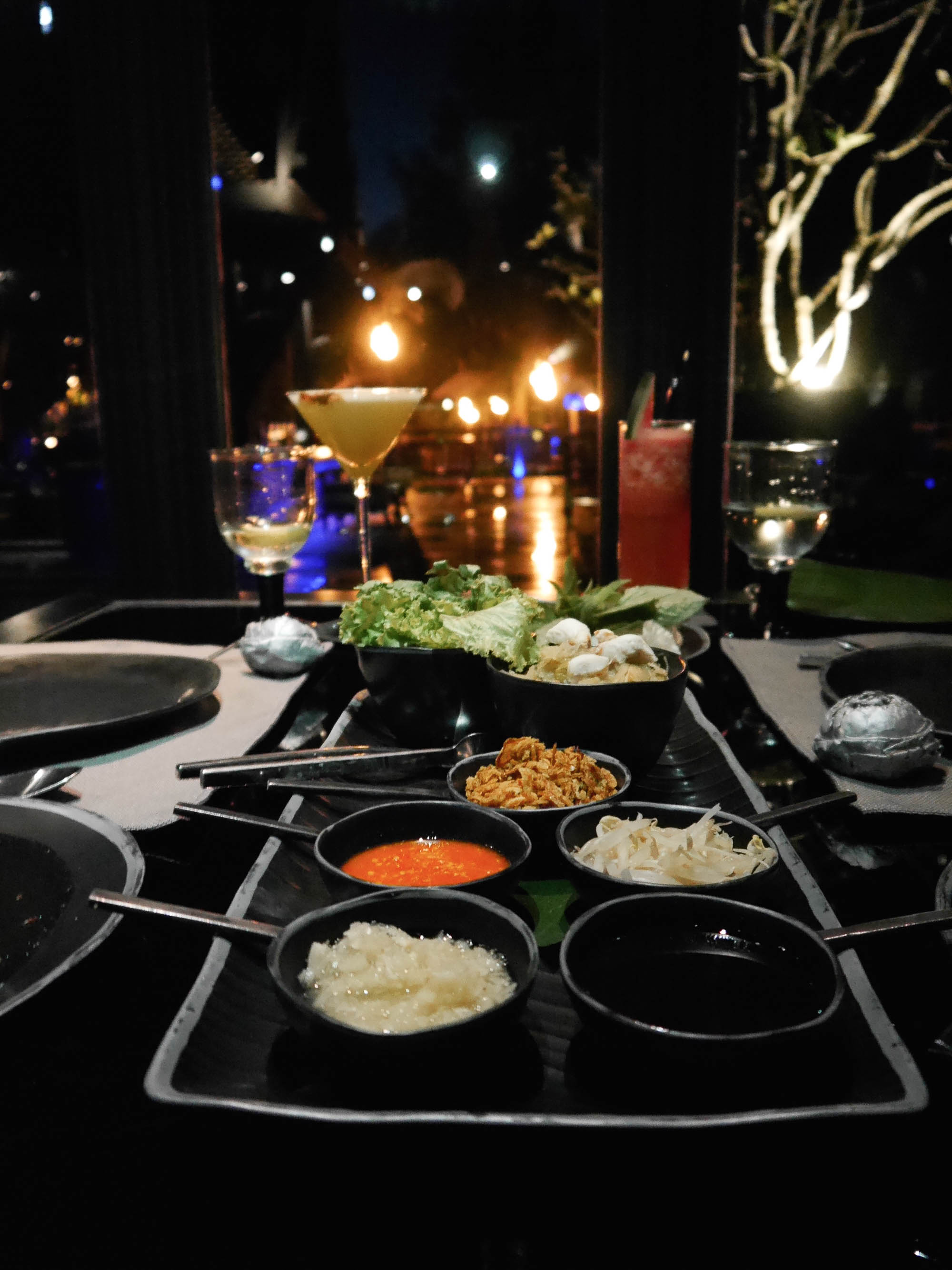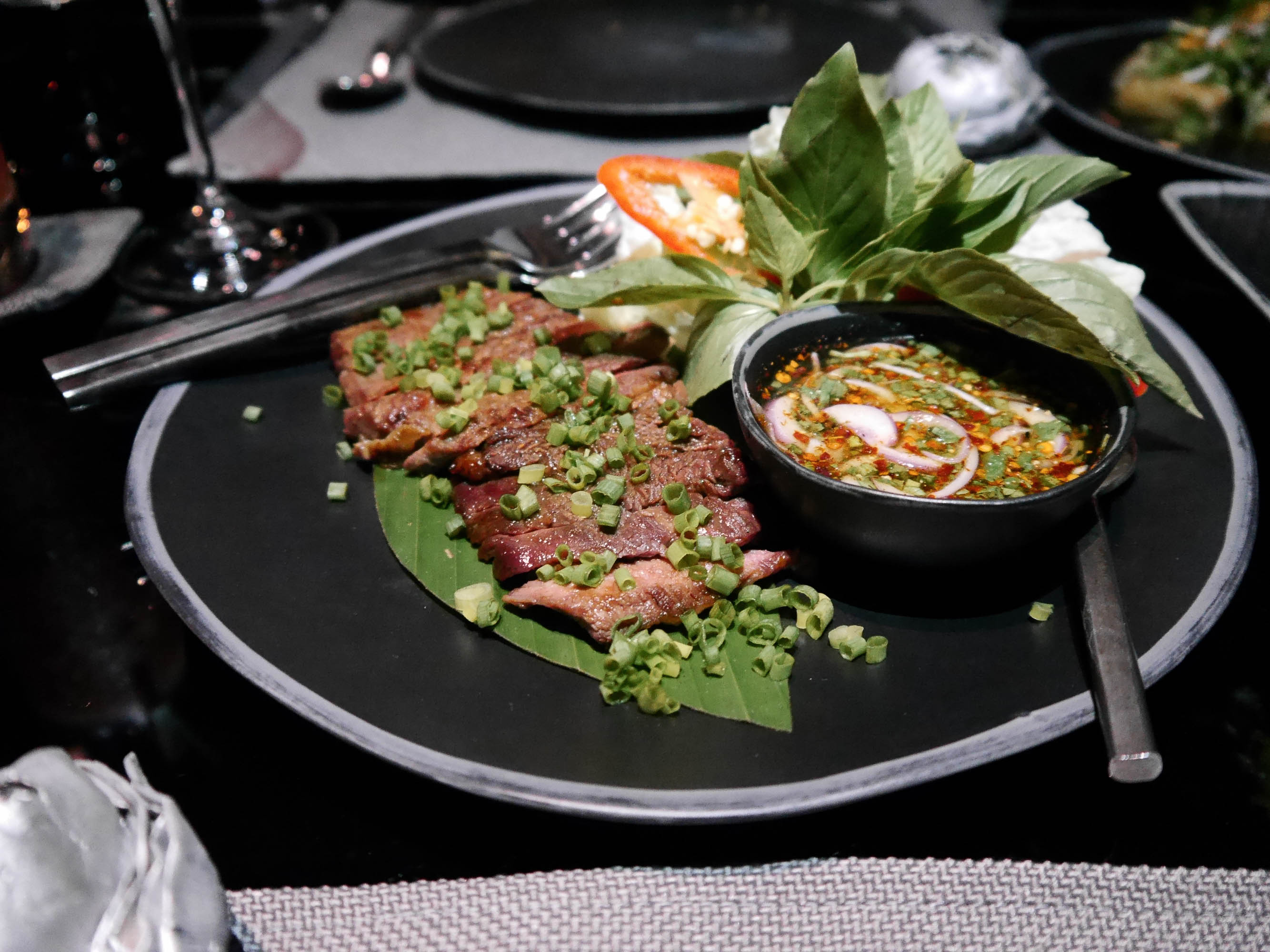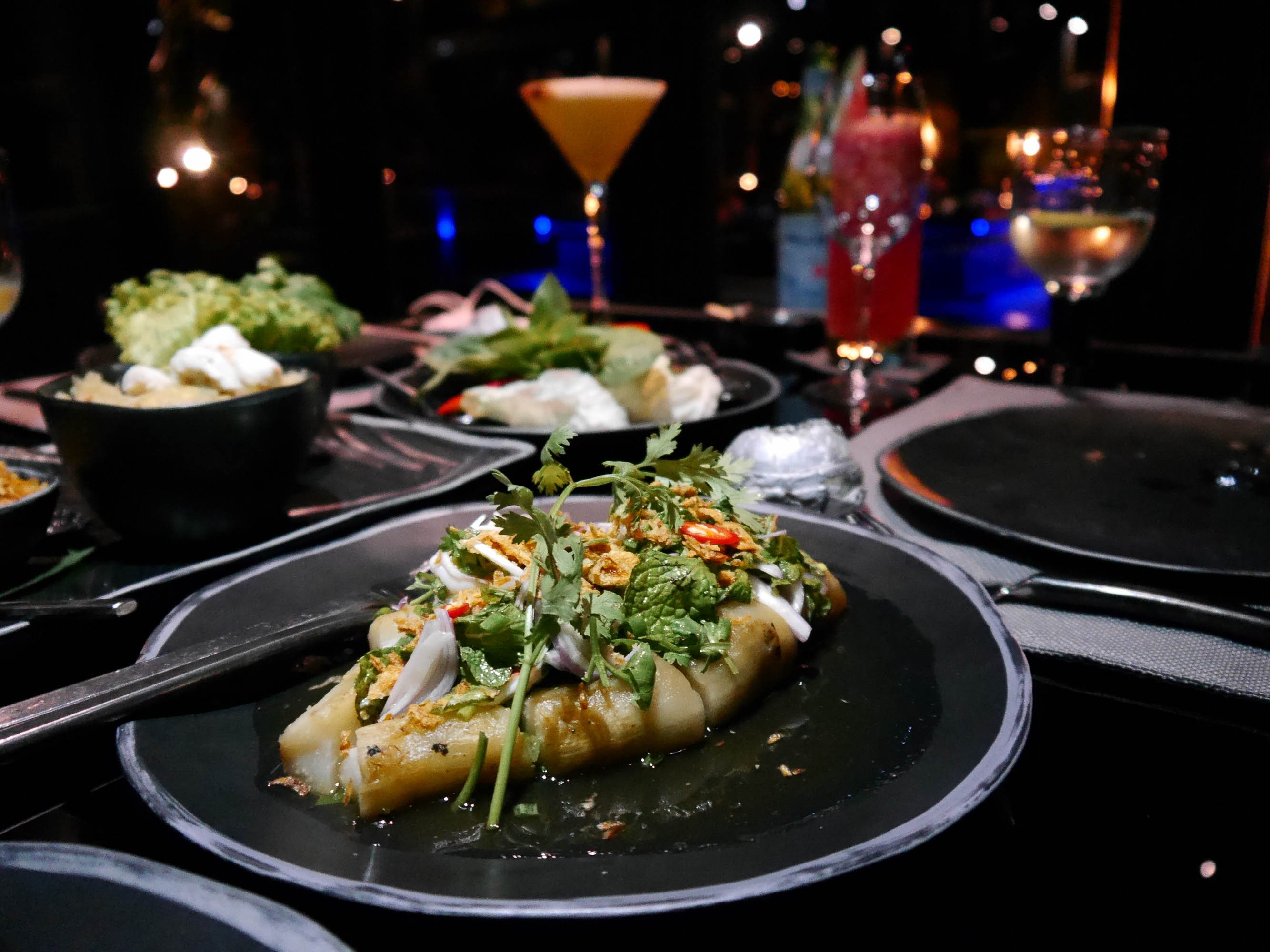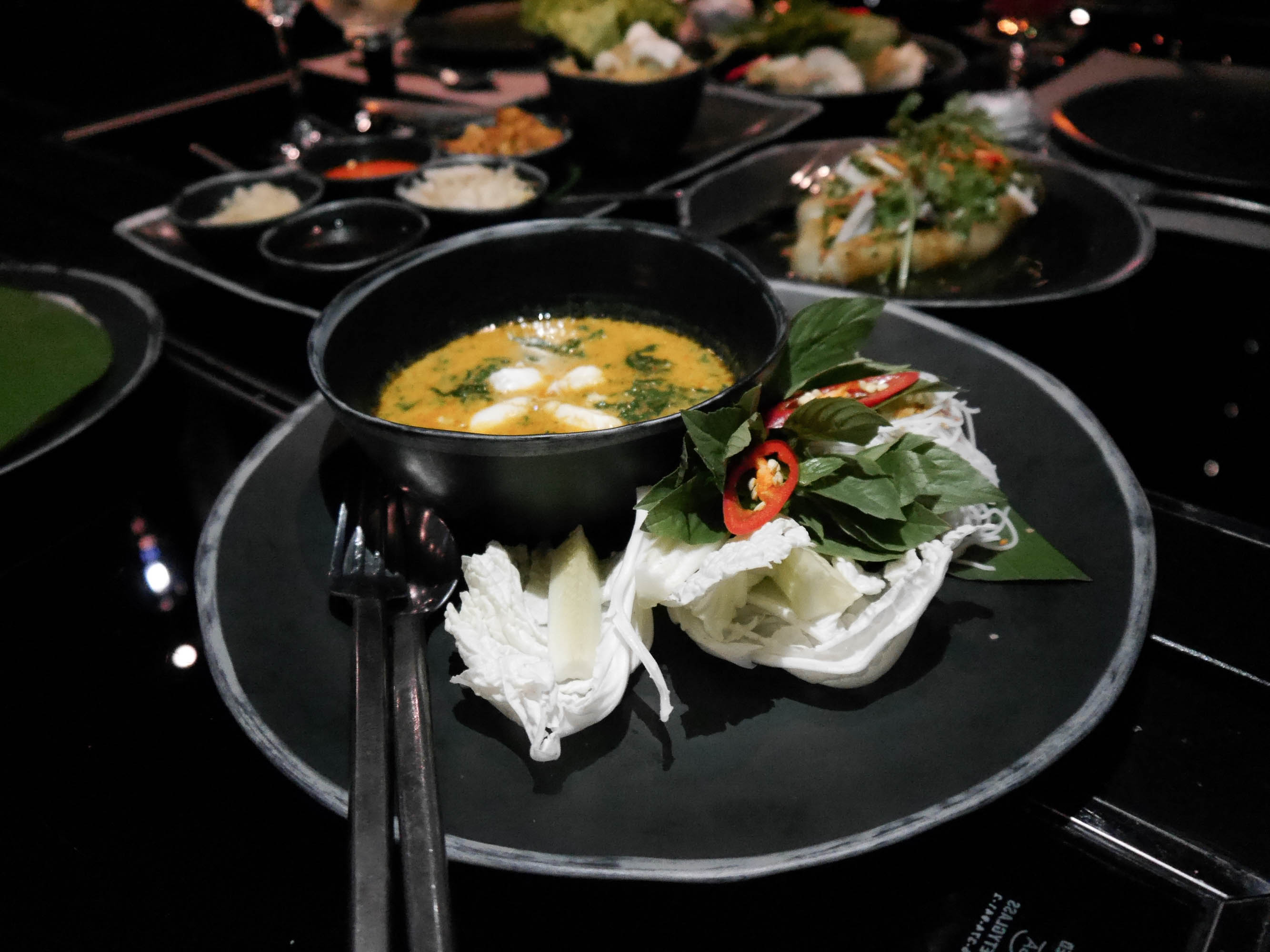 Beach |
The Slate is a huge resort nestled into lush tropical gardens with modern arty chic elements. It is safely guarded by security staff 24/7 and a high concrete wall. When you step out of the resort, don't forget to take a matt/towel with you because a white sandy beach is just waiting in front of you, only a few steps away. We enjoyed the mornings at the pool and switched to the beach in the afternoon, so it was a good mix of beach and pool life, which I don't wanna miss in any resort. The beach is very clean and offers great views for sunset so don't miss it. As I posted on Instagram, we mostly had the beach to ourselves with nothing but the ocean and blue skies.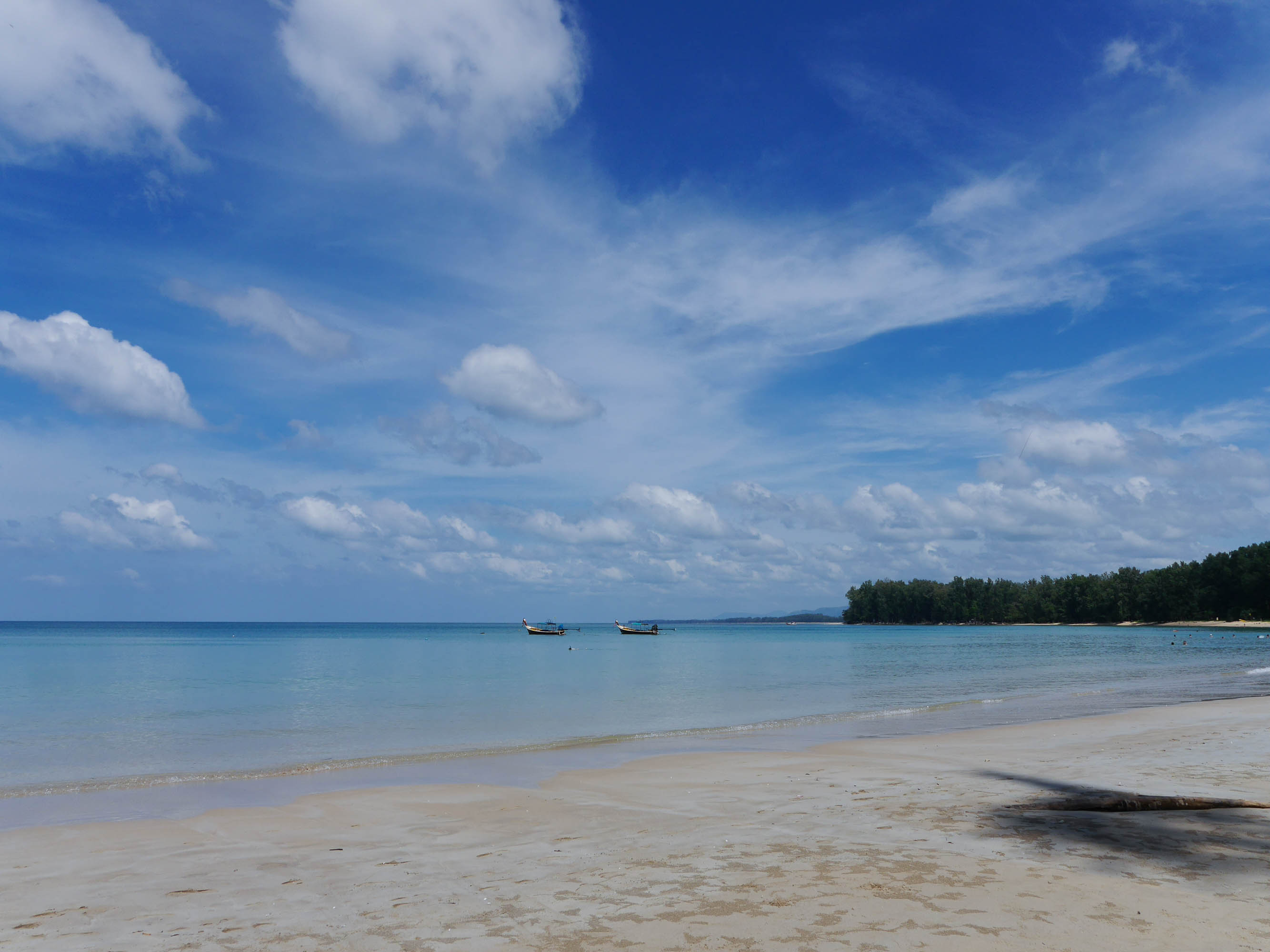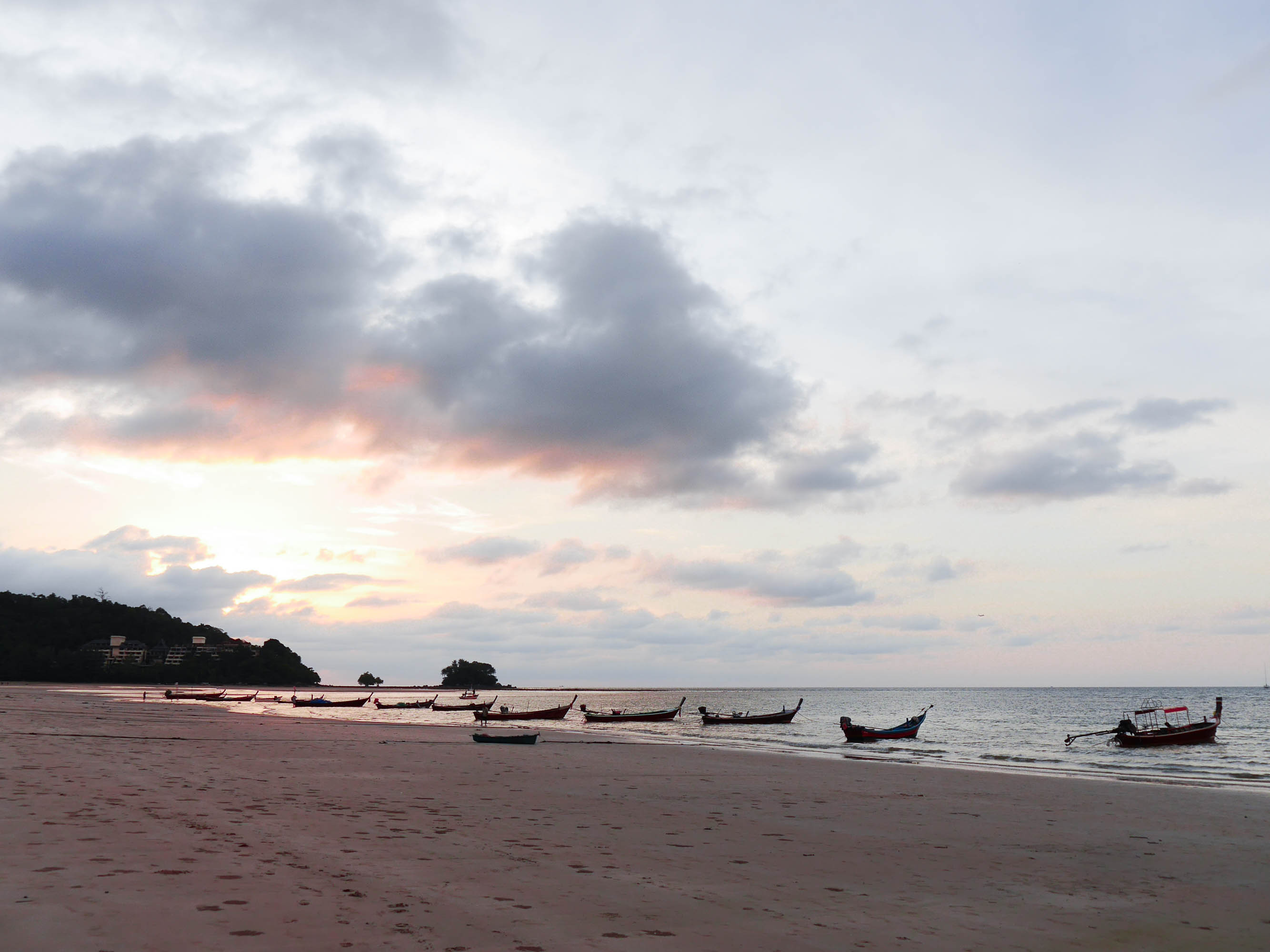 We had an amazing stay with scrumptious food, excellent and superb service in a luxurious divine setting. The gym was top notch clean with state-of-the-art equipment and I can also recommend the cooking classes with Chef Ann. Oh my, I still have her voice in my ear ringing. She is fabulous!
Thank you so much for an unforgettable relaxing stay at The Slate.
Big thanks goes out to Petty, who helped us with organizing our activities and reservations.
Can't wait to be back and spoil myself again.
The Slate Phuket (former Indigo Pearl)

* In collaboration with The Slate