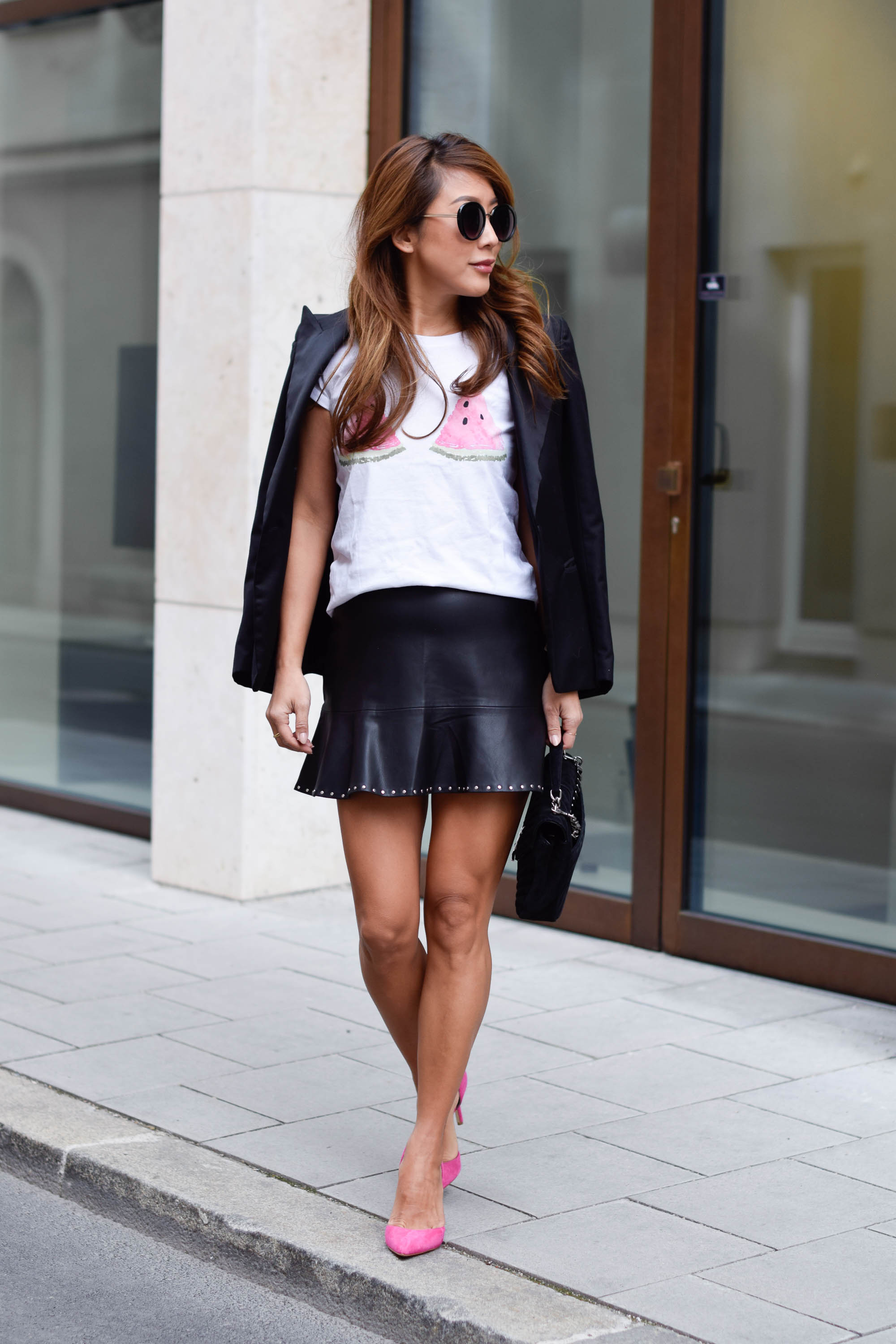 If you can wear your favorite fruit on a t-shirt, would you ever say no?
I couldn't be more happier to show you today two different looks with my favorite ever watermelon tops, which I'm going to wear on repeat this season. Are you ready?
Comfort and style can go hand in hand when it's a basic t-shirt with a fun print and we are loving the new Juicy Collection by Lookabe! Think of avocados, raspberries. lemons and watermelons on a high quality organic cotton shirt. The finishing like the prints and stitching is all made in Germany and they only use fair trade products, which is a huge plus to me when it comes to online shopping.
The watermelon t-shirt comes true to size, but if you wanna go for a lose fit, size up. I'm wearing a size S but ordered a Medium for my upcoming vacation. I mean no one can have enough watermelon tops, right? :)
The crop top runs big(I'm wearing a Small) and comes in a thinner quality for that lose and comfy fit. I just LOVE this top so much! The best way to wear it is with a high-waisted denim skirt or shorts, which is the perfect combo in my opinion. Nothing beats a basic white t-shirt with denims.
The girlboss t-shirt was the beef to my taco when I was in Tulum, as I always opt for comfy and easy looks whilst traveling in shorts and flip-flops.
If you are looking for a bath robe with your initials, Lookabe is also your place. I'm taking this robe everywhere on my travels and it's so light to pack. No more struggles with oversized heavy hotel bath robes. No no.
Lookabe especially focuses on the perfect fit in accordance with the latest fashion trend, so it's not just an ordinary print shirt in a boxy non-flattering fit. I'm super happy with my choices of tops and I hope you enjoy the looks as much as I do. I guess I'm ready for the sunny season!
Thanks or reading and happy Sunday my loves!
xx
Ji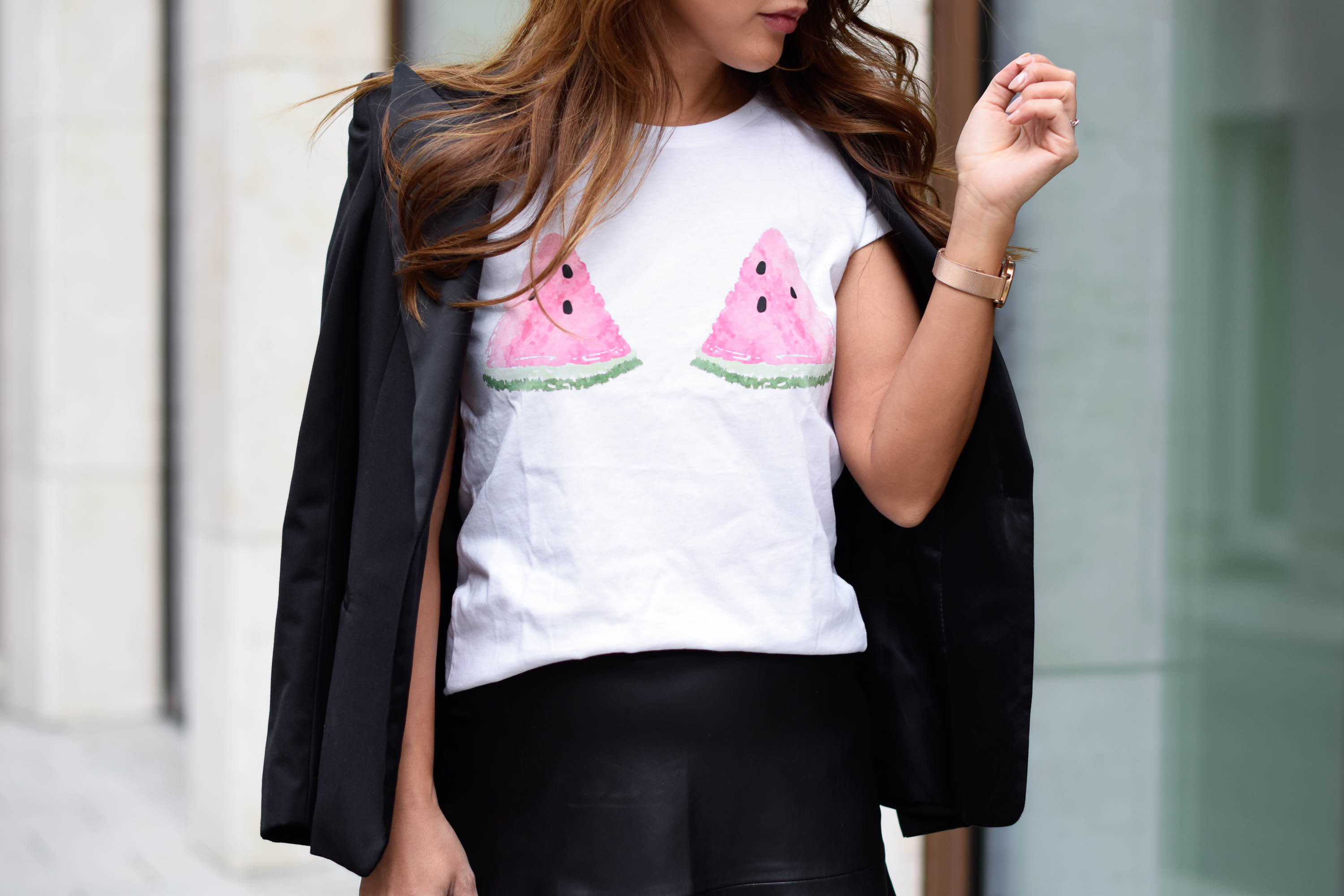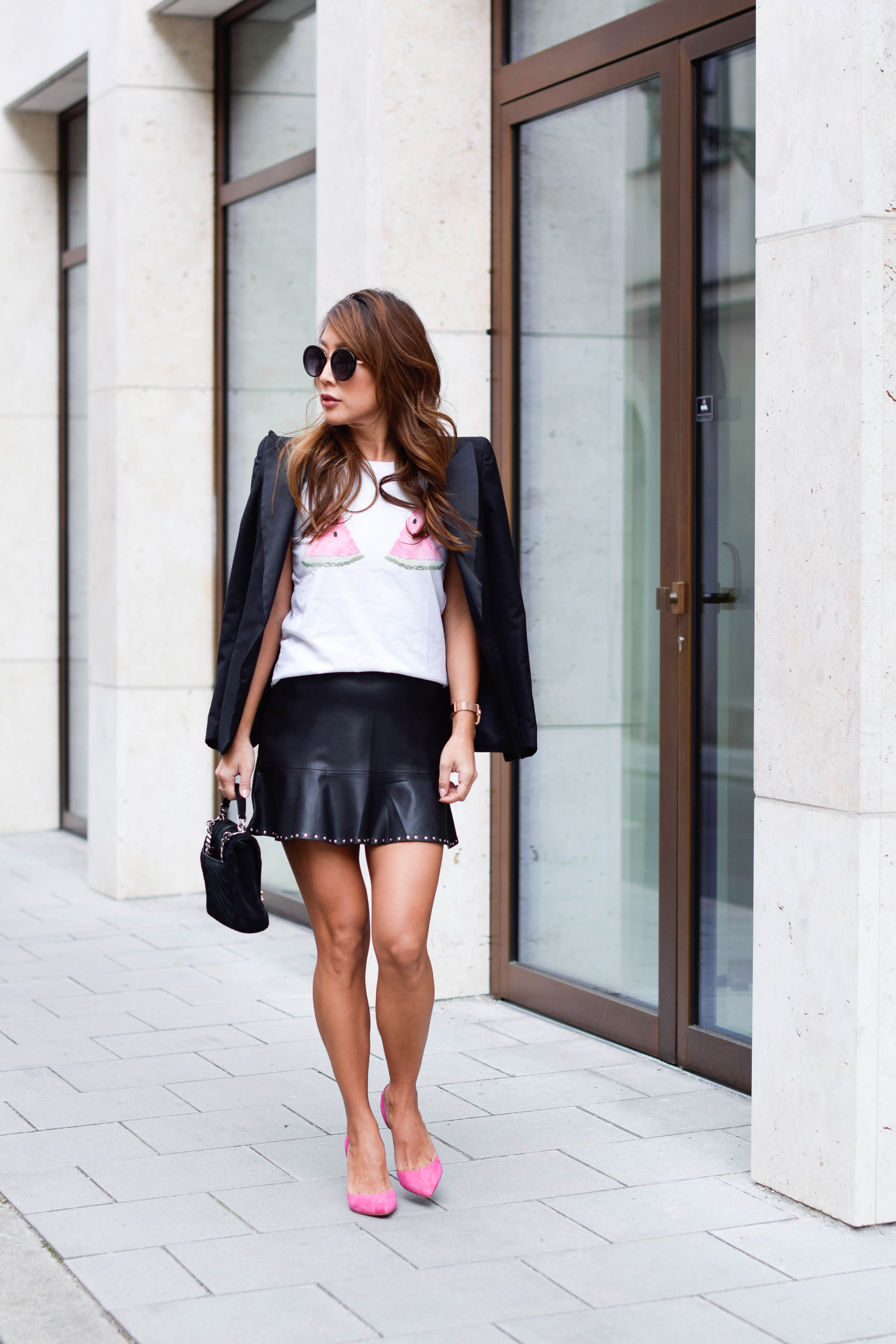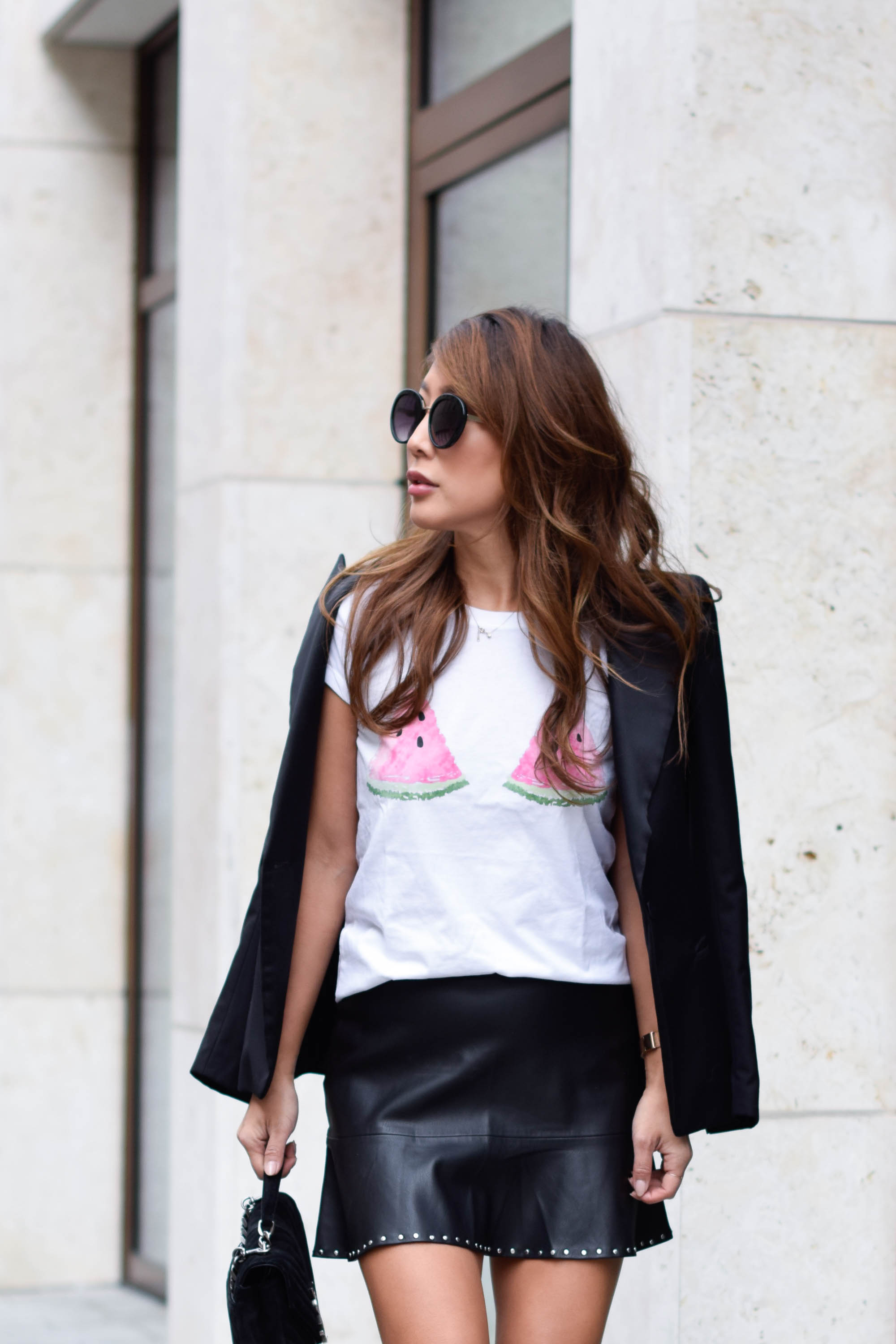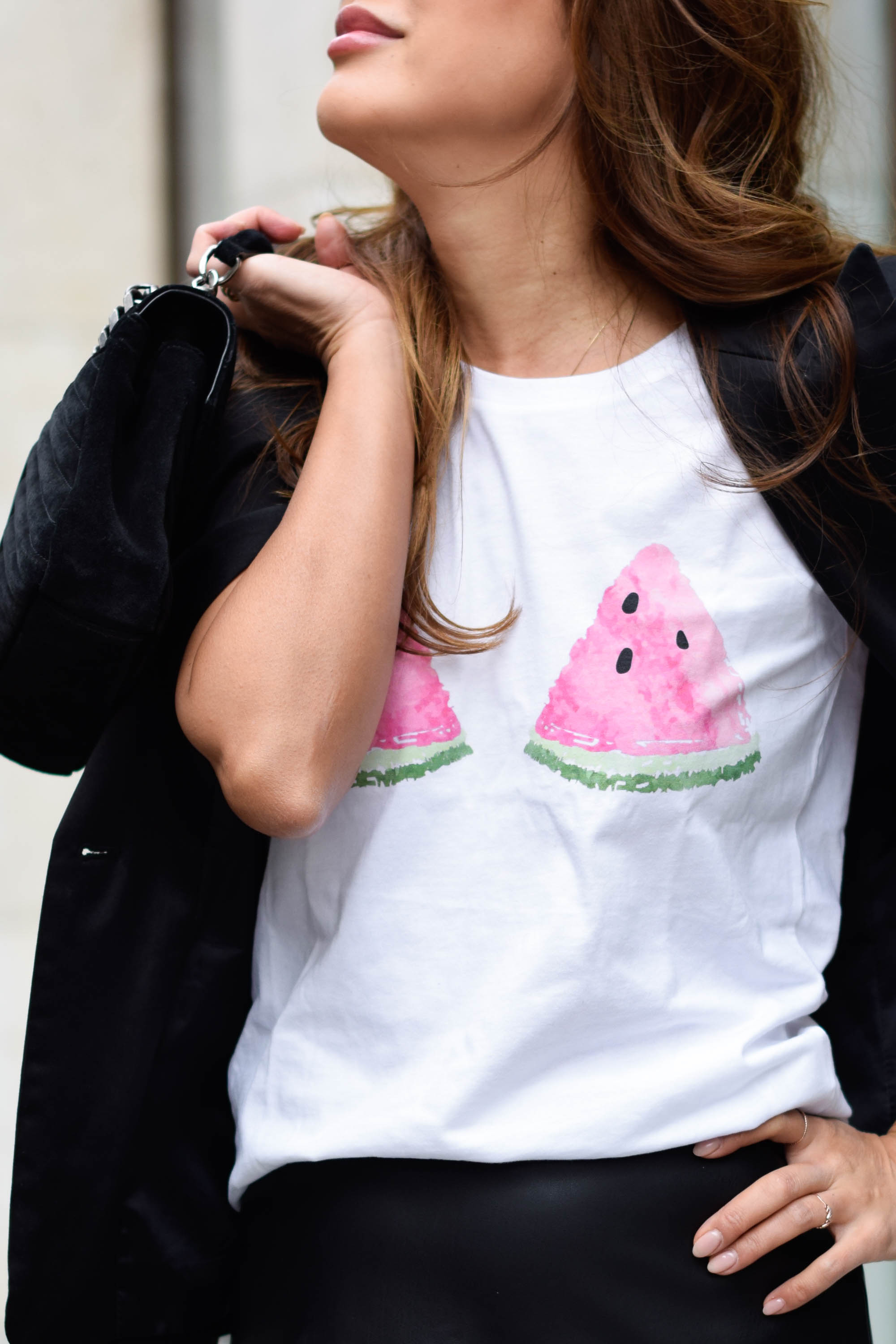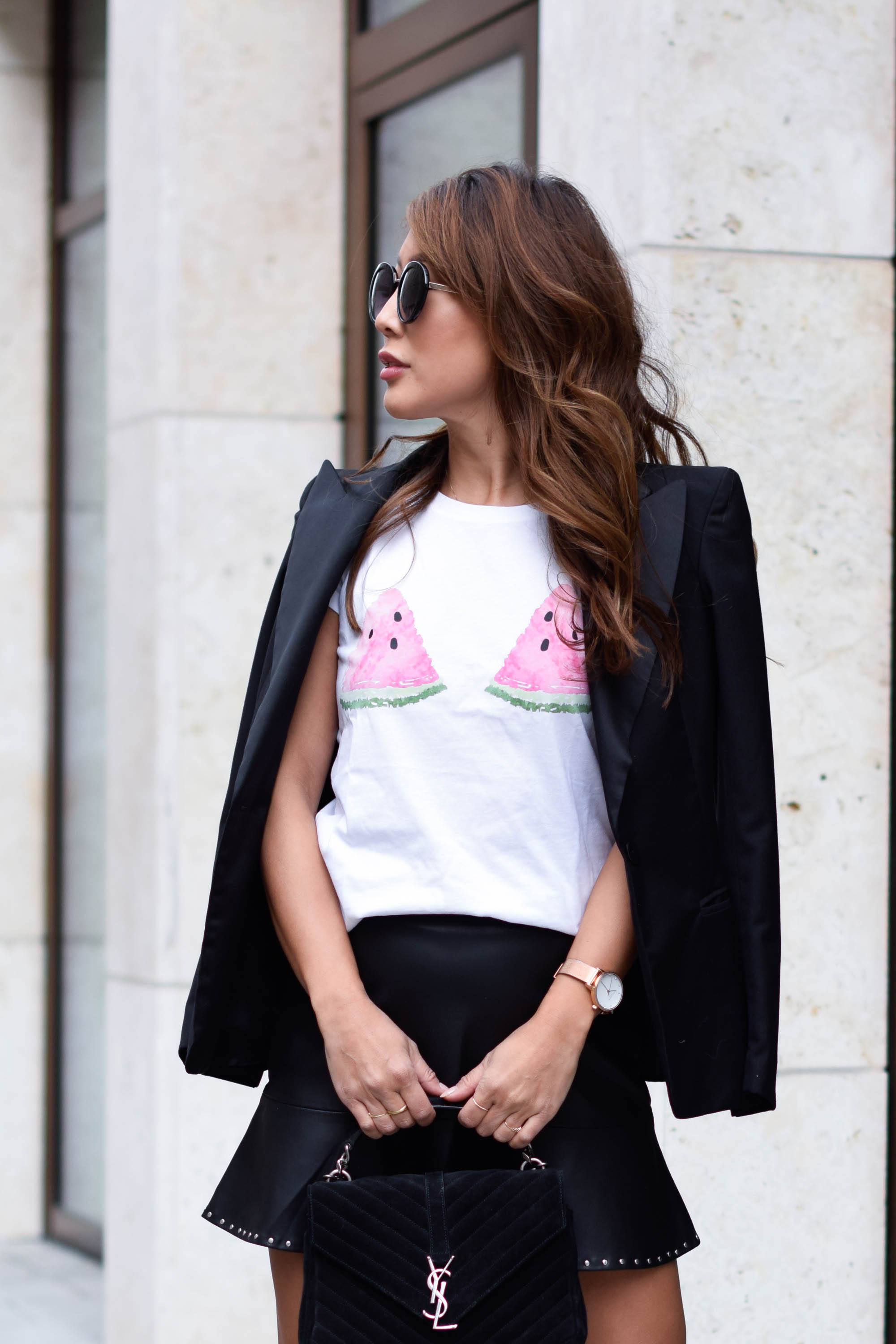 Lookabe watermelon T-shirt
Blazer from Korea
Zara skirt
YSL bag
Sam Edelman pumps | very similar here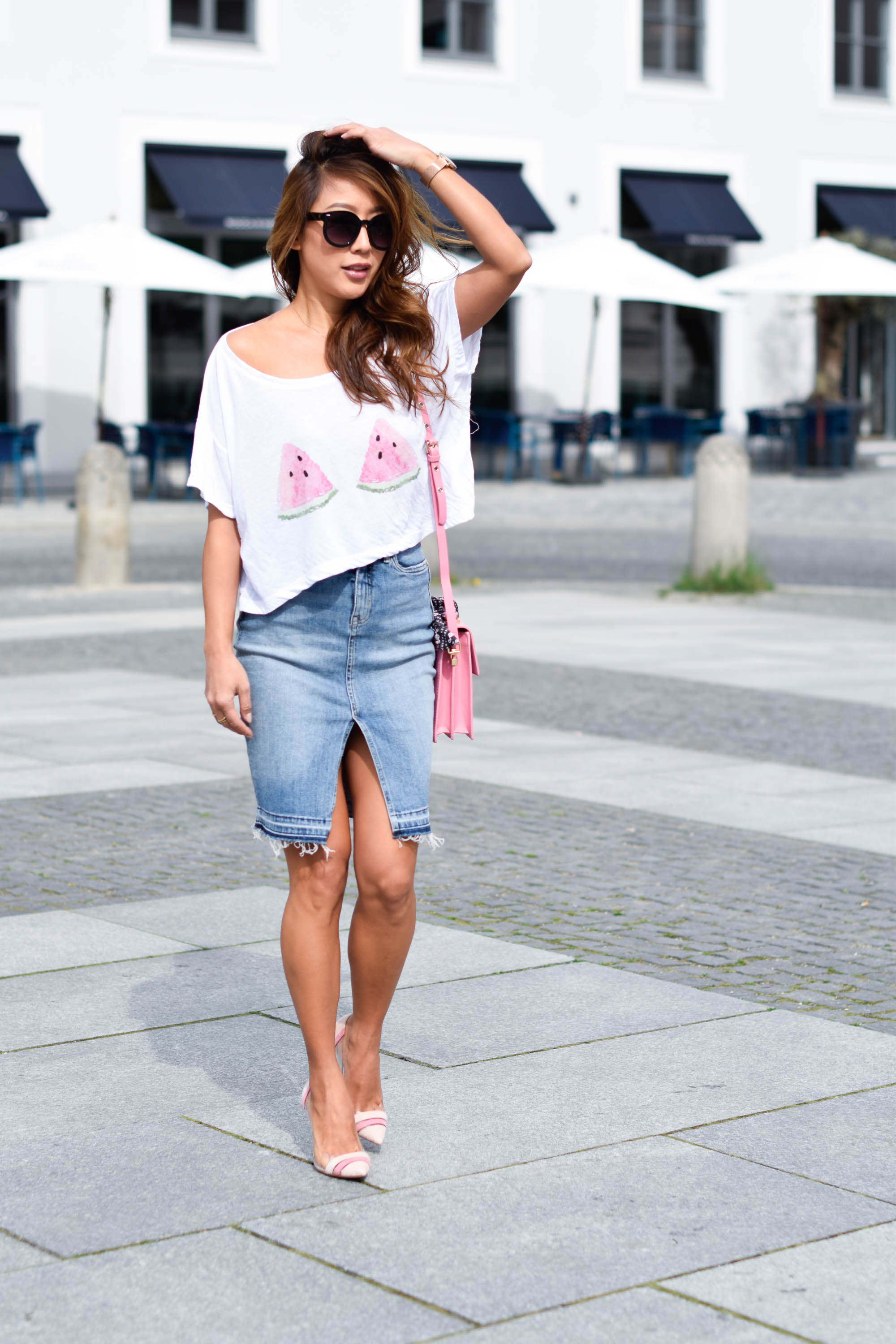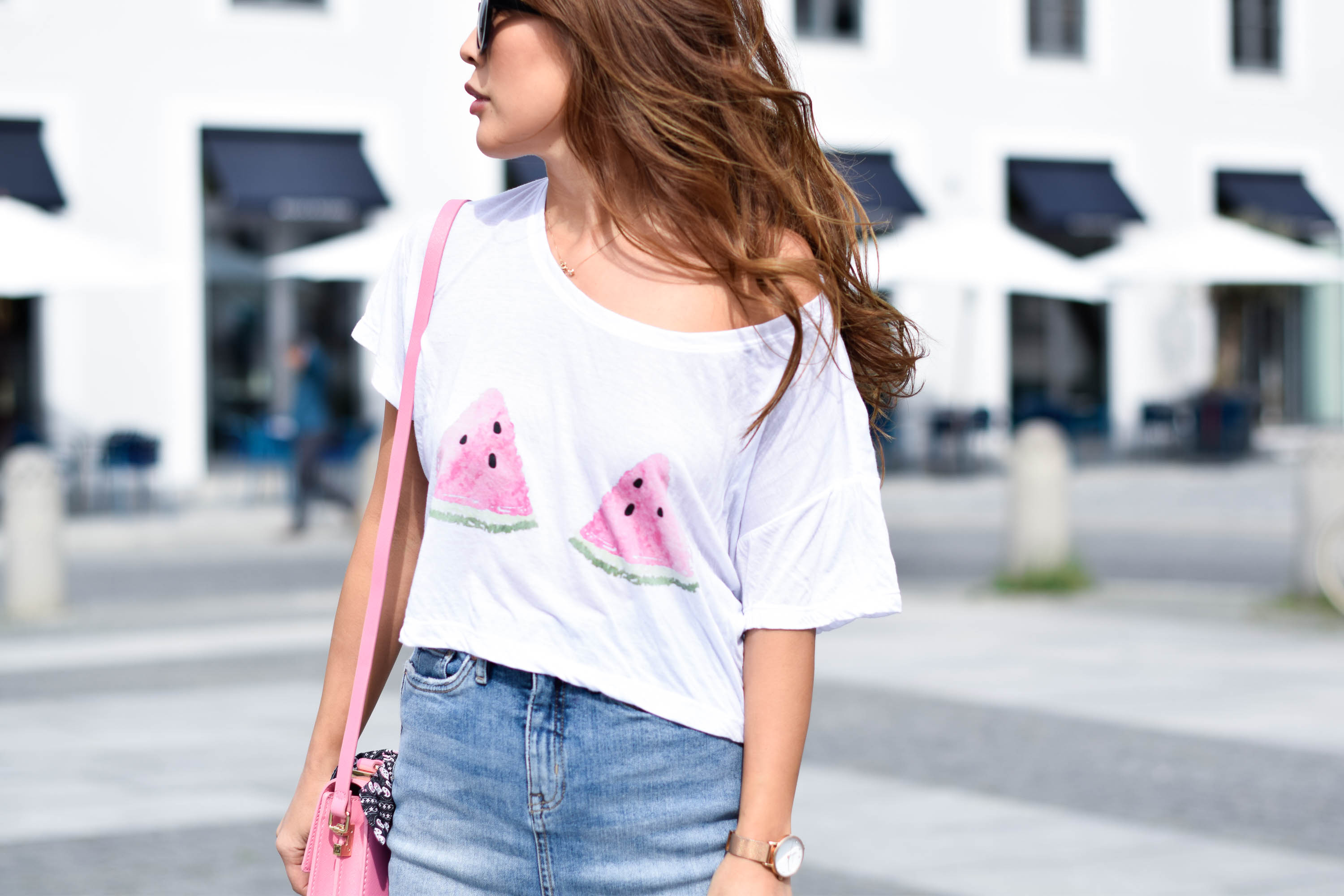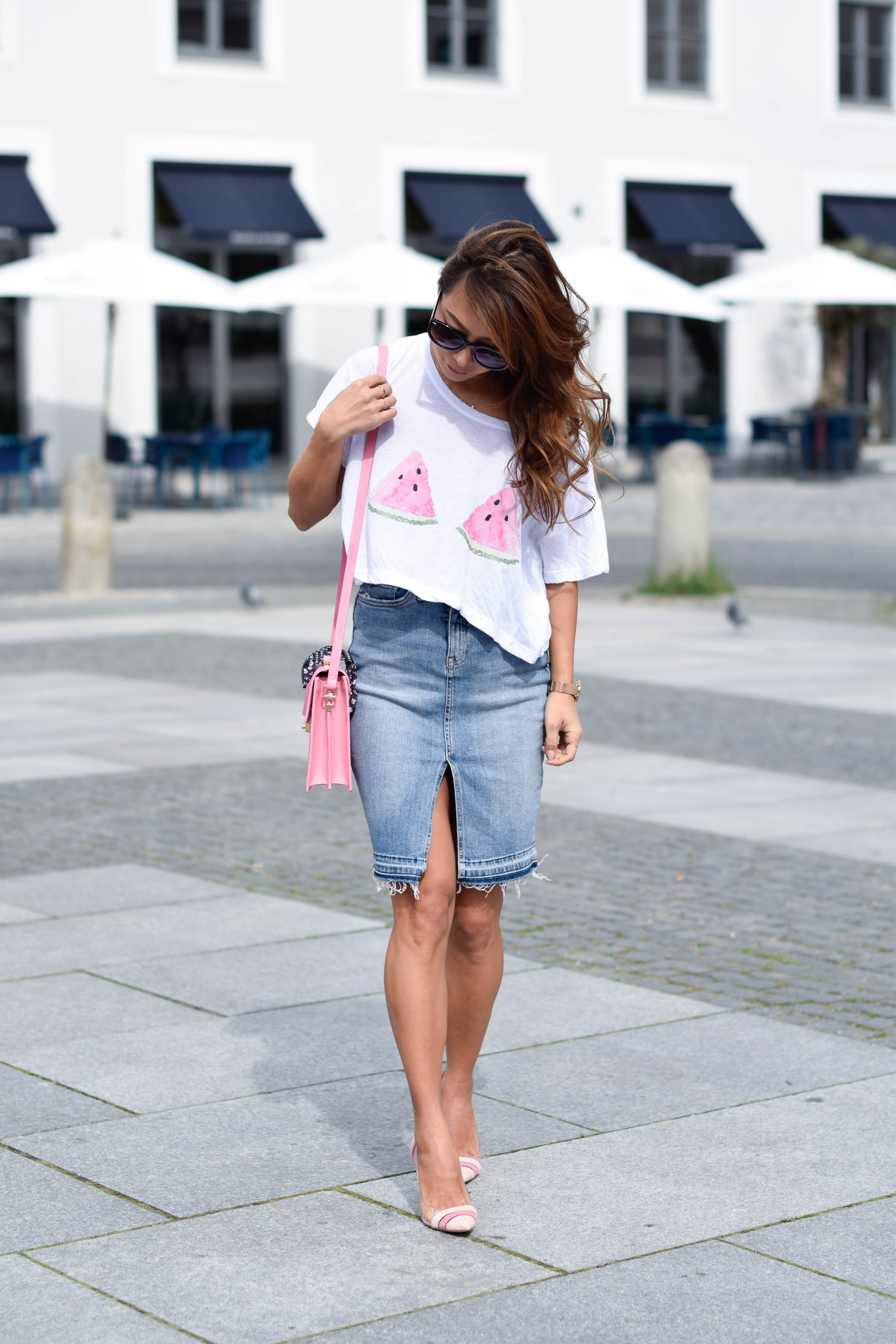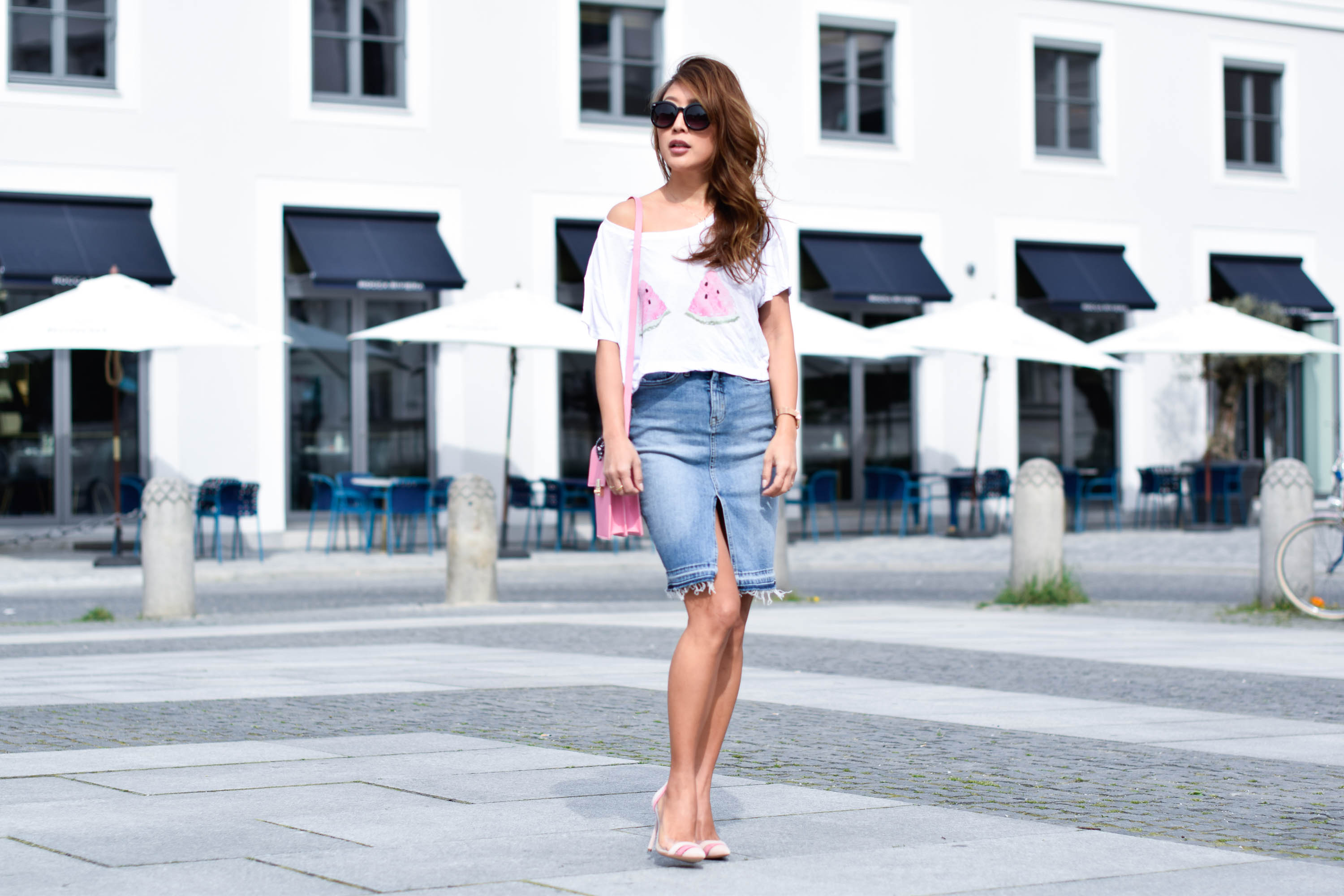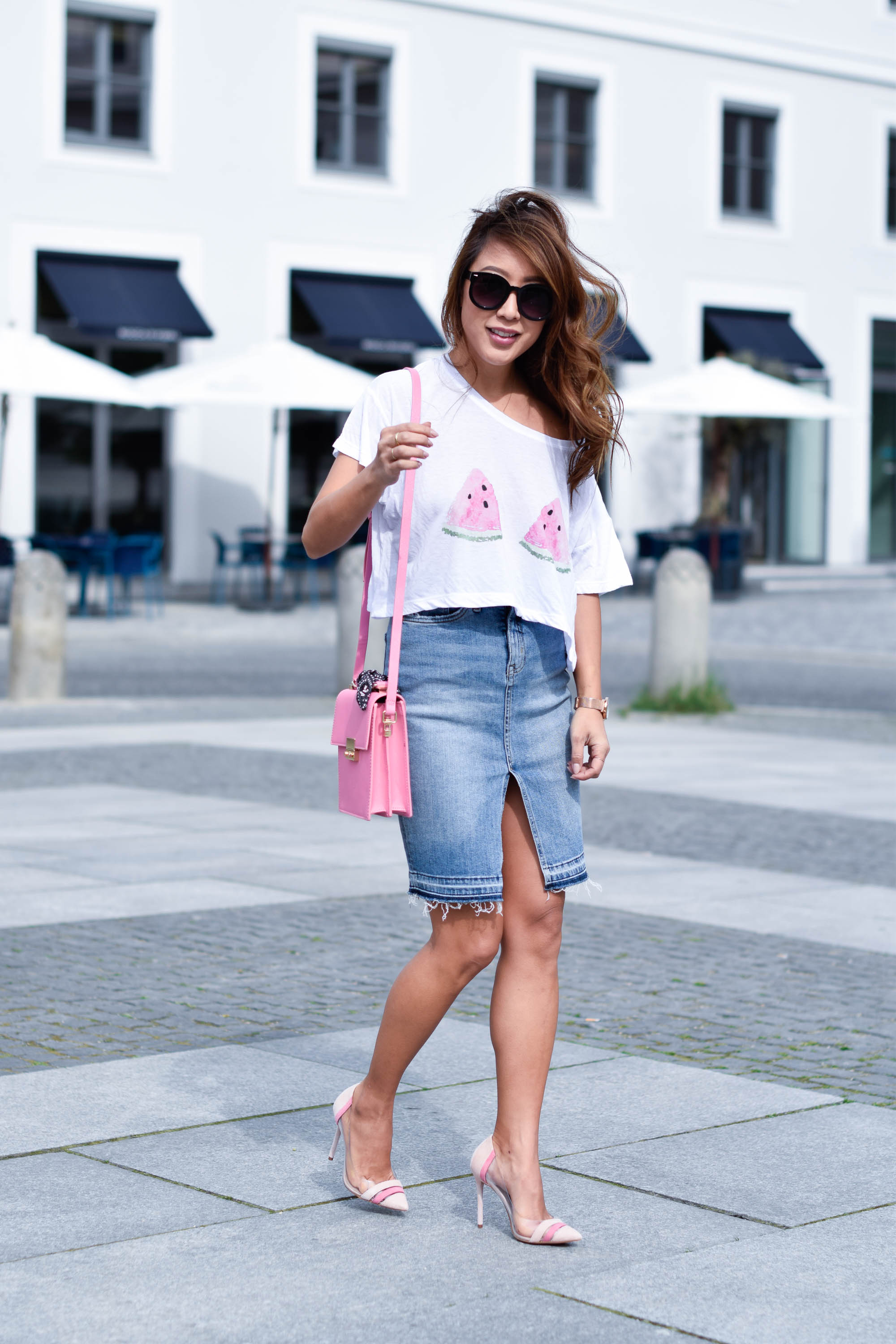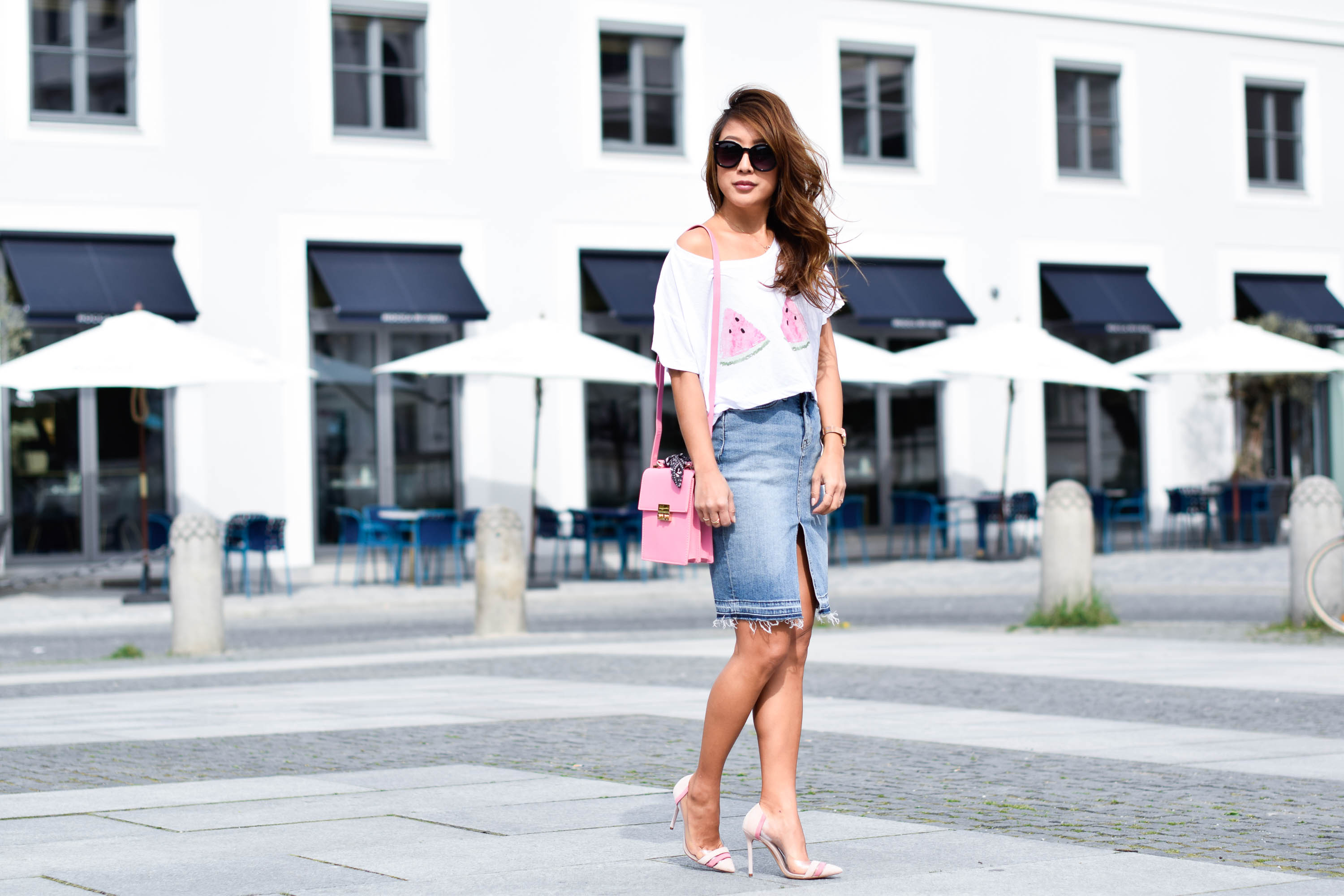 Watermelon crop top
H&M denim skirt | very similar here and here
ALDO pumps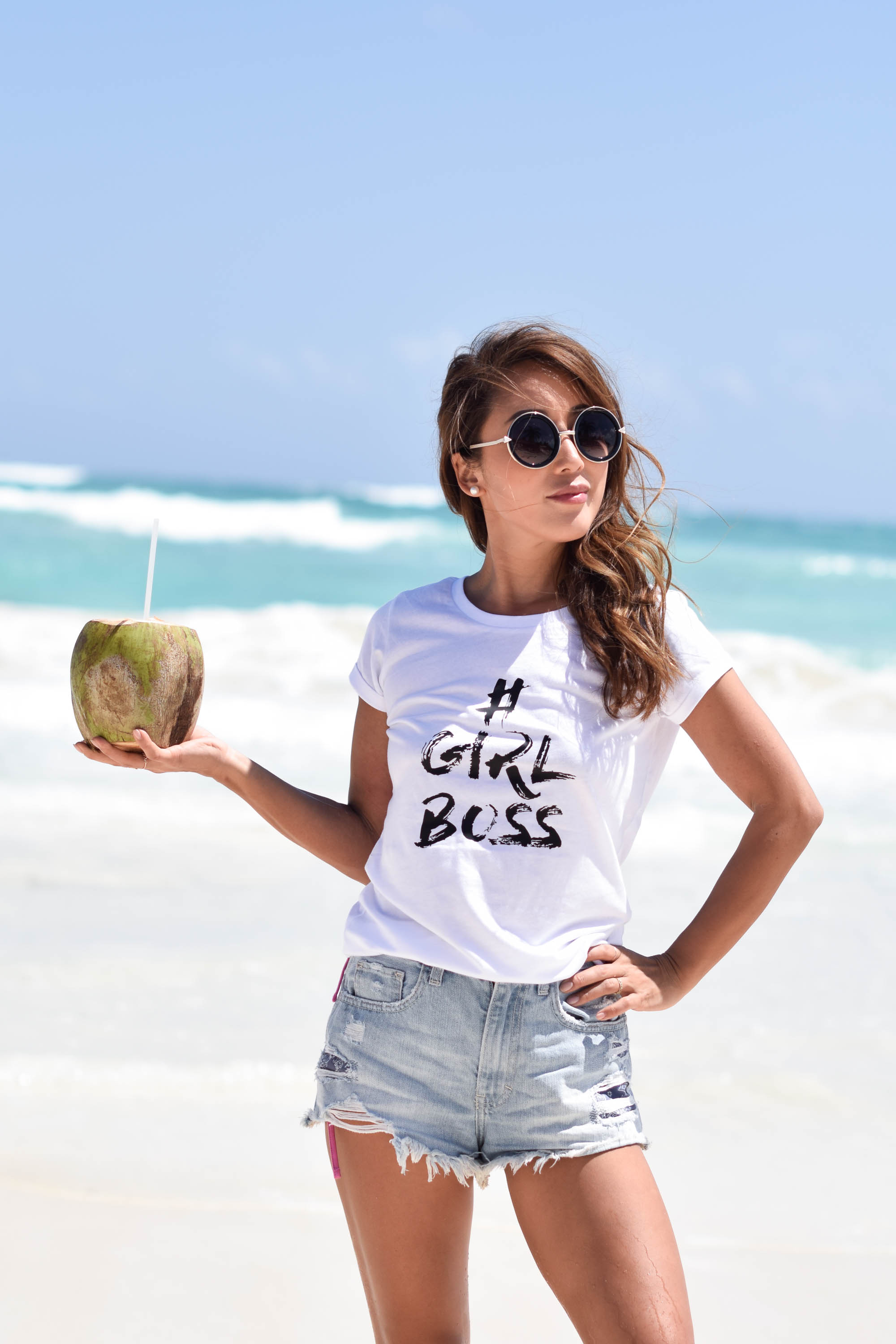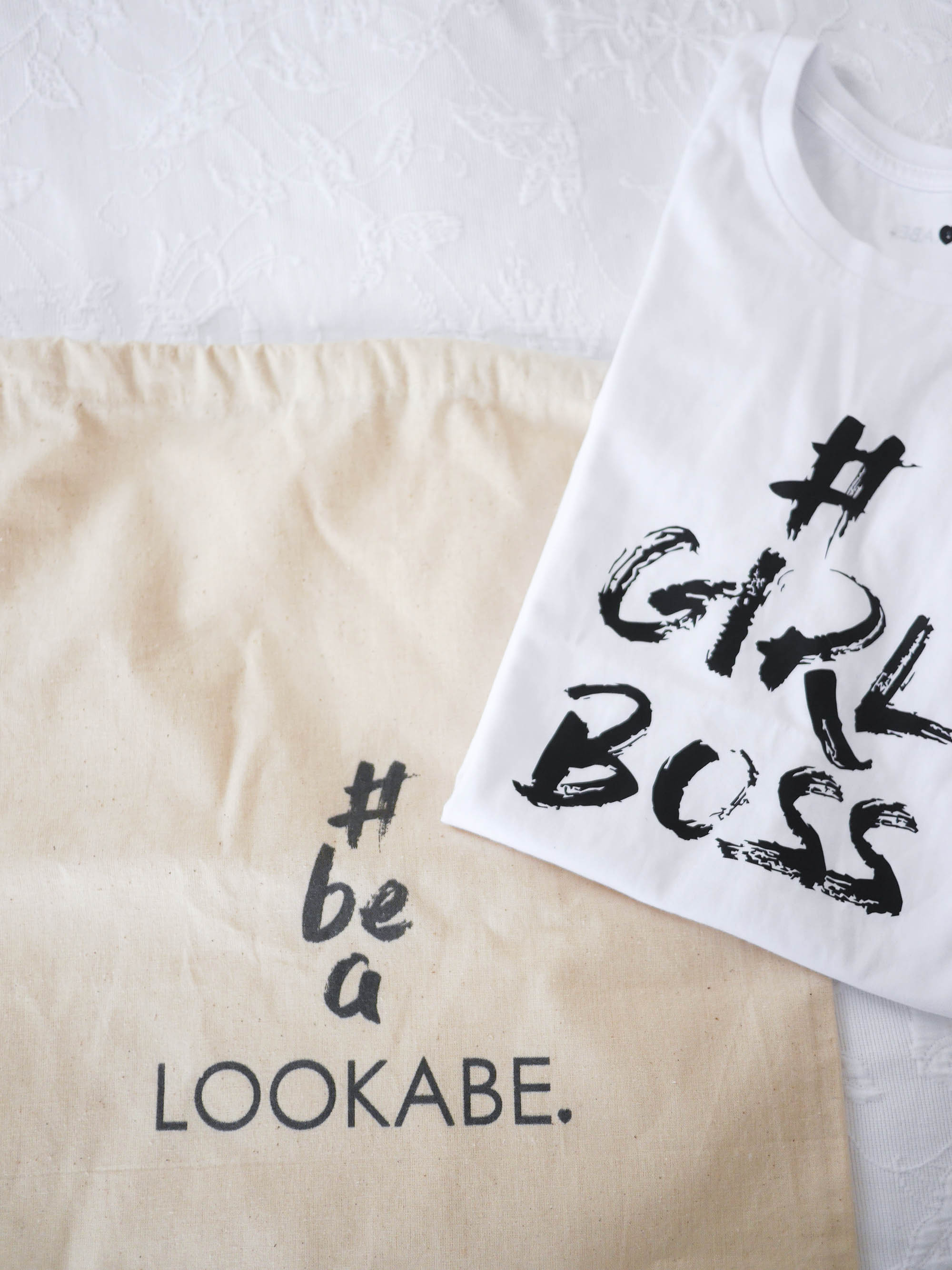 #GIRLBOSS T-shirt (also available in other colors and styles)
Asos denim shorts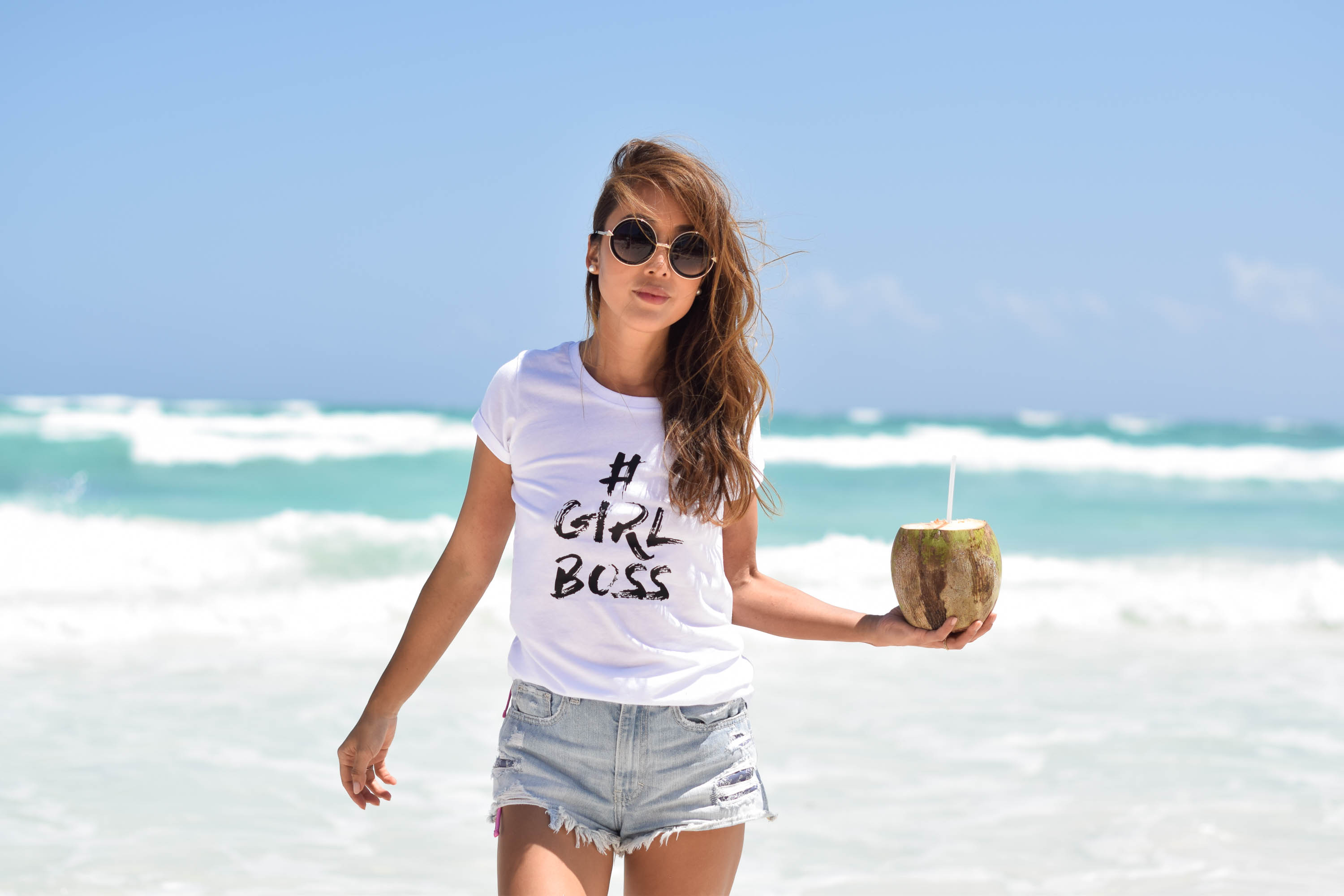 Personalized bath robe (also available in pink)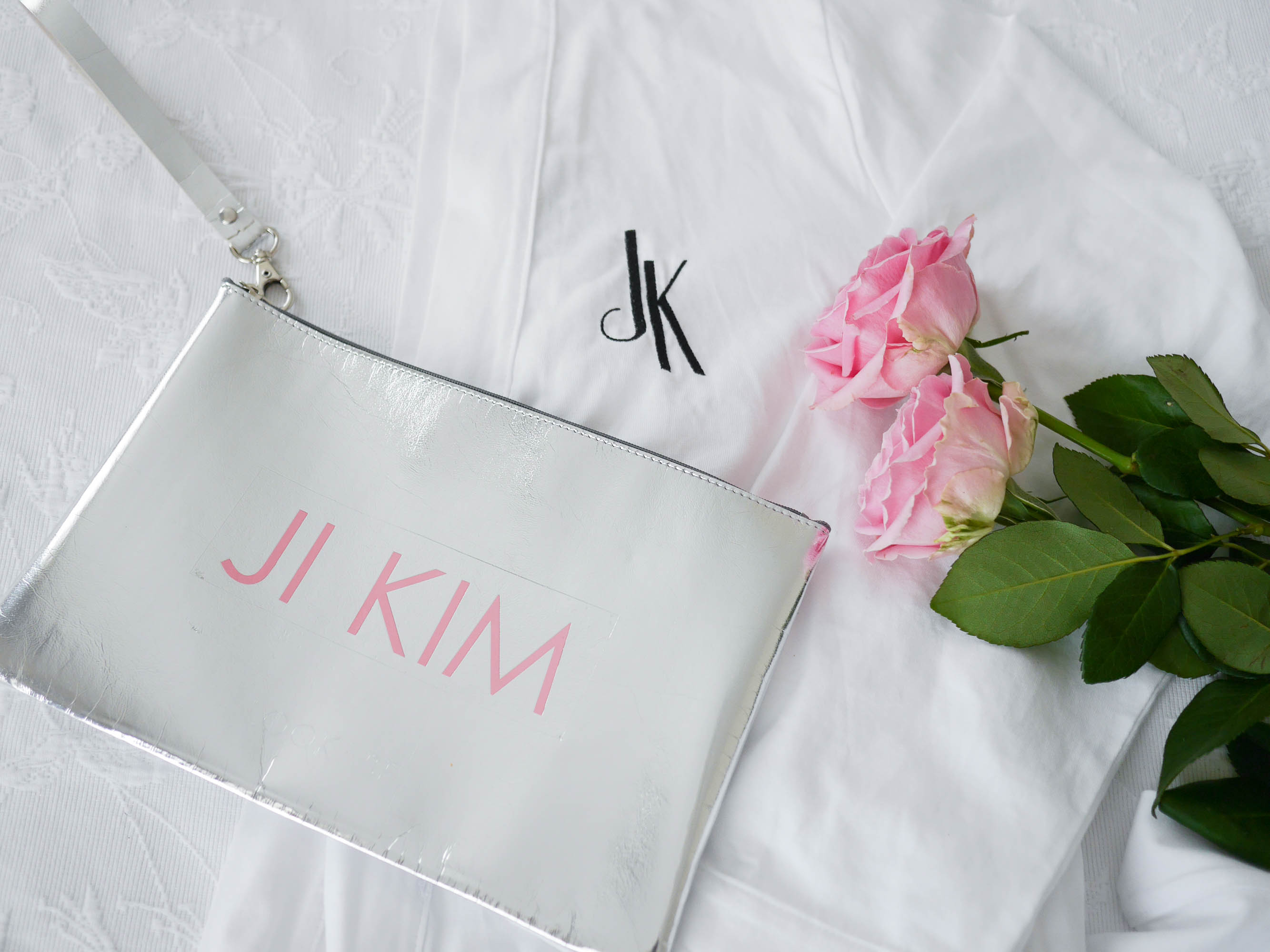 T-shirts, crop top and bath robe by Lookabe

Photos by Alexandra and Katrin

* In collaboration with Lookabe