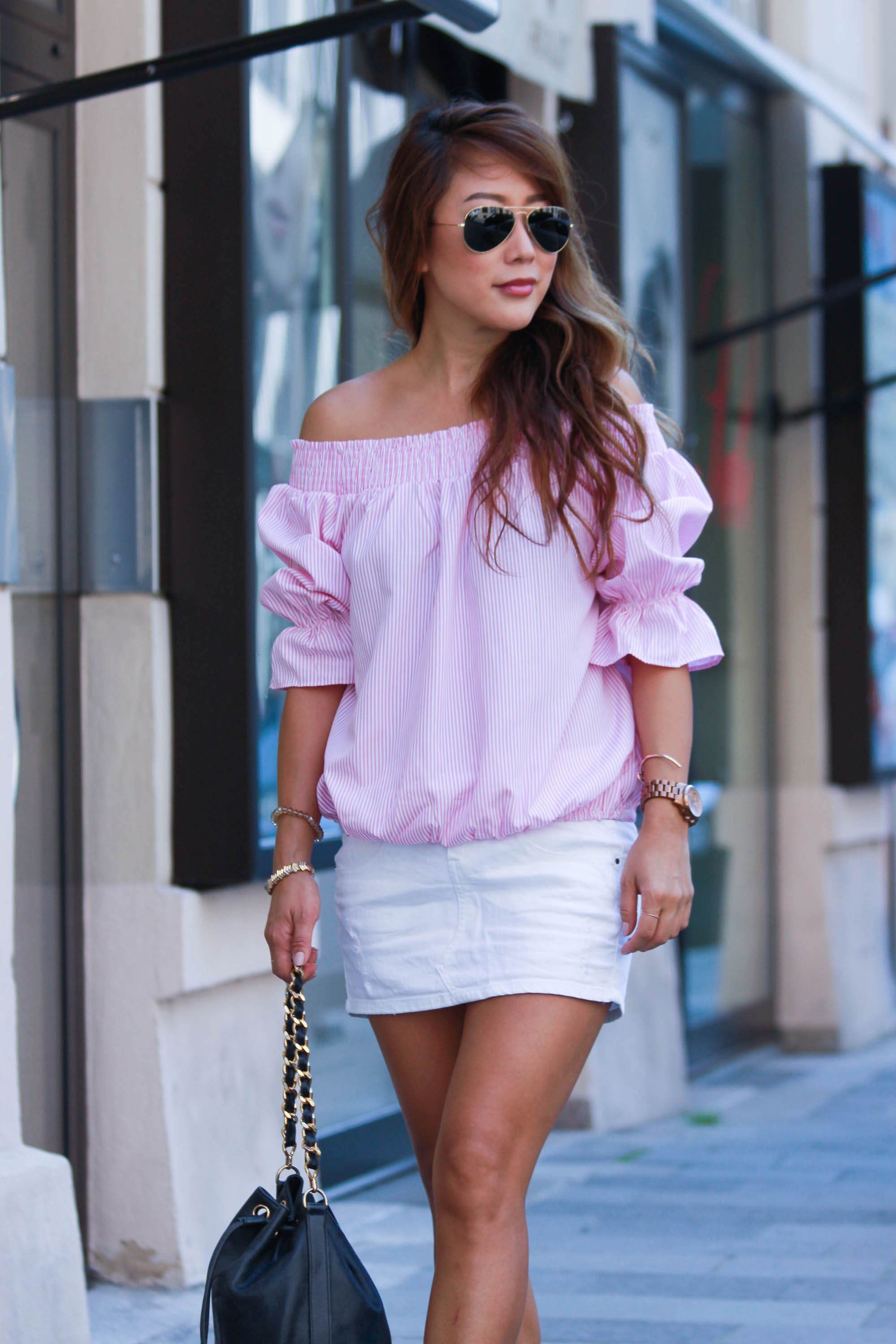 Hello from Delhi!
The past week has been quite busy with a lot of duty flights all over Europe and an exciting collaboration shoot in Hamburg(more in this coming soon). I was at home unpacking and packing my suitcase for the trips and right now I'm so happy, that it's pouring in Delhi!
It's rainy season here and humidity hits the 100% mark. With all the traveling the past days, I'm gladly enjoying my time out in the room working on my laptop.
We've loved so much blue and white this year, so it's time to show pink some love. This reversible pink bow off shoulder blouse it the best match to white shorts and skirts and has a quite refreshing look due to the white pin stripes and the crisp wrinkle free fabric. I decided to have the bow in the back for a surprising moment, as I wanted a clean and chic look from the front side.
I've already spotted some pink items in the fall/winter collection at Zara. Are you in with team pink? :)
>>><<<
Hallo aus Delhi!
Die letzte Woche war ganz schön heftig mit vielen Flügen quer durch Europa während meiner 5 Tagestour und einer Kooperation im Anschluss in Hamburg(mehr dazu folgt bald). Ich war eigentlich nur zuhause um meinen Koffer auszupacken um ihn dann wieder neu zu packen. Von daher bin ich ganz froh, dass es hier in Delhi wie aus Eimern schüttet! Es ist gerade Regenzeit und die Luftfeuchtigkeit liegt bei gefühlten 100%, also klitschnass sobald man sich nach draussen begibt. Ich geniesse die Auszeit in meinem Hotelzimmer und sitze schon fleissig an meinem Laptop.
Wie heiss und innig haben wir unsere blauen und weissen Teile in dieser Saison geliebt! Jetzt wird es Zeit, dass wir Pink auch mal wieder etwas Liebe entgegenbringen. Diese pinkfarbene Offshoulder Bluse(die man übrigens beidseitig tragen kann) mit großer Schleife ist das beste Gegenstück zu einer weissen Shorts oder einem Rock. Weisse Nadelstreifen geben der Bluse einen frischen Look und der locker leichte Stoff lässt sich bei heissen Temperaturen sehr angenehm auf der Haut zu tragen. Ich habe mich dazu entschieden die Schleife im Rücken zu tragen, um von vorne ein simples Outfit zu realisieren. Denn ein schöner Rücken kann bekanntlich auch entzücken. :)
Ich habe in der neuesten Kollektion von Zara auch schon ein paar Teile in pink gesichtet. Seid ihr auch im Team Pink mit dabei?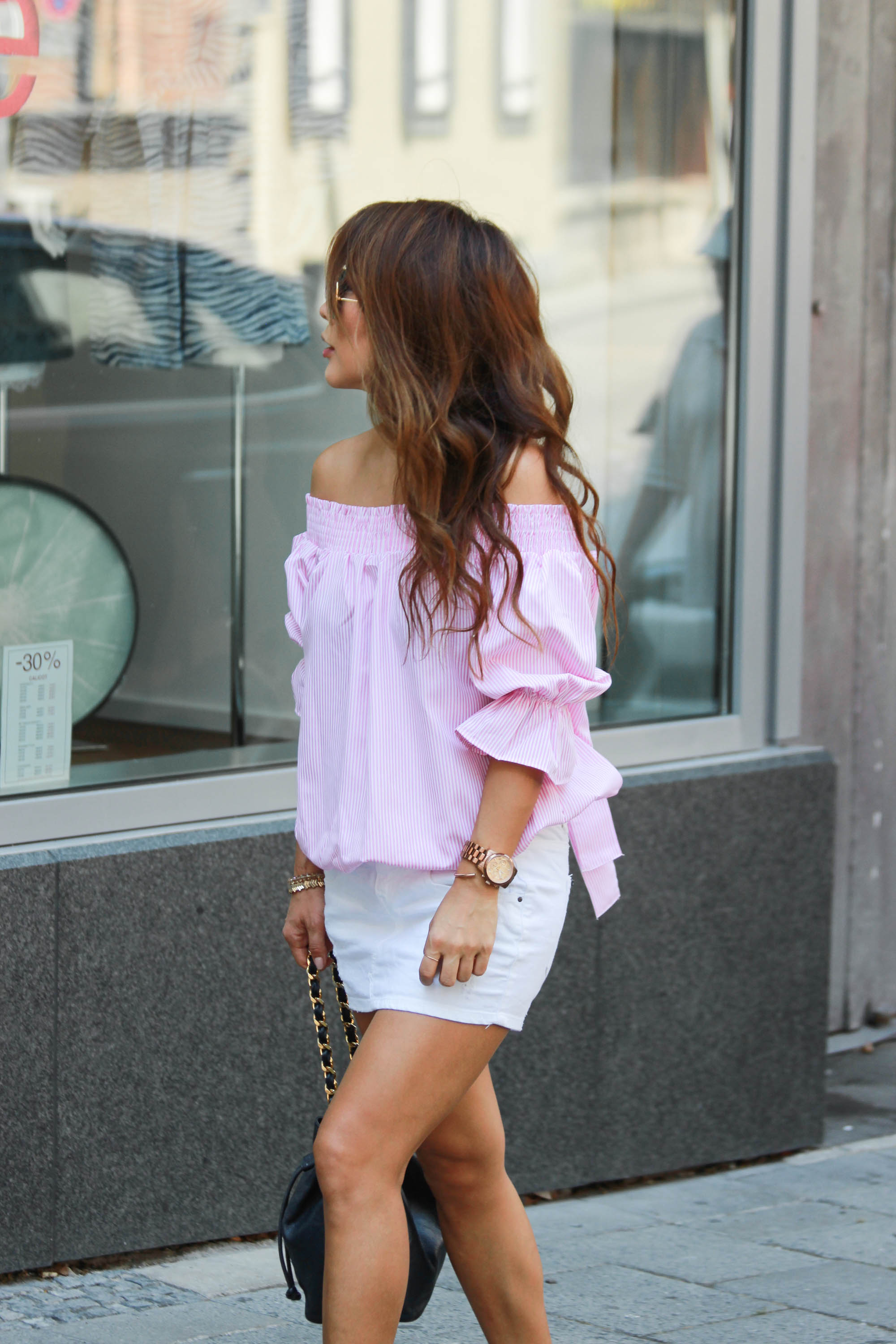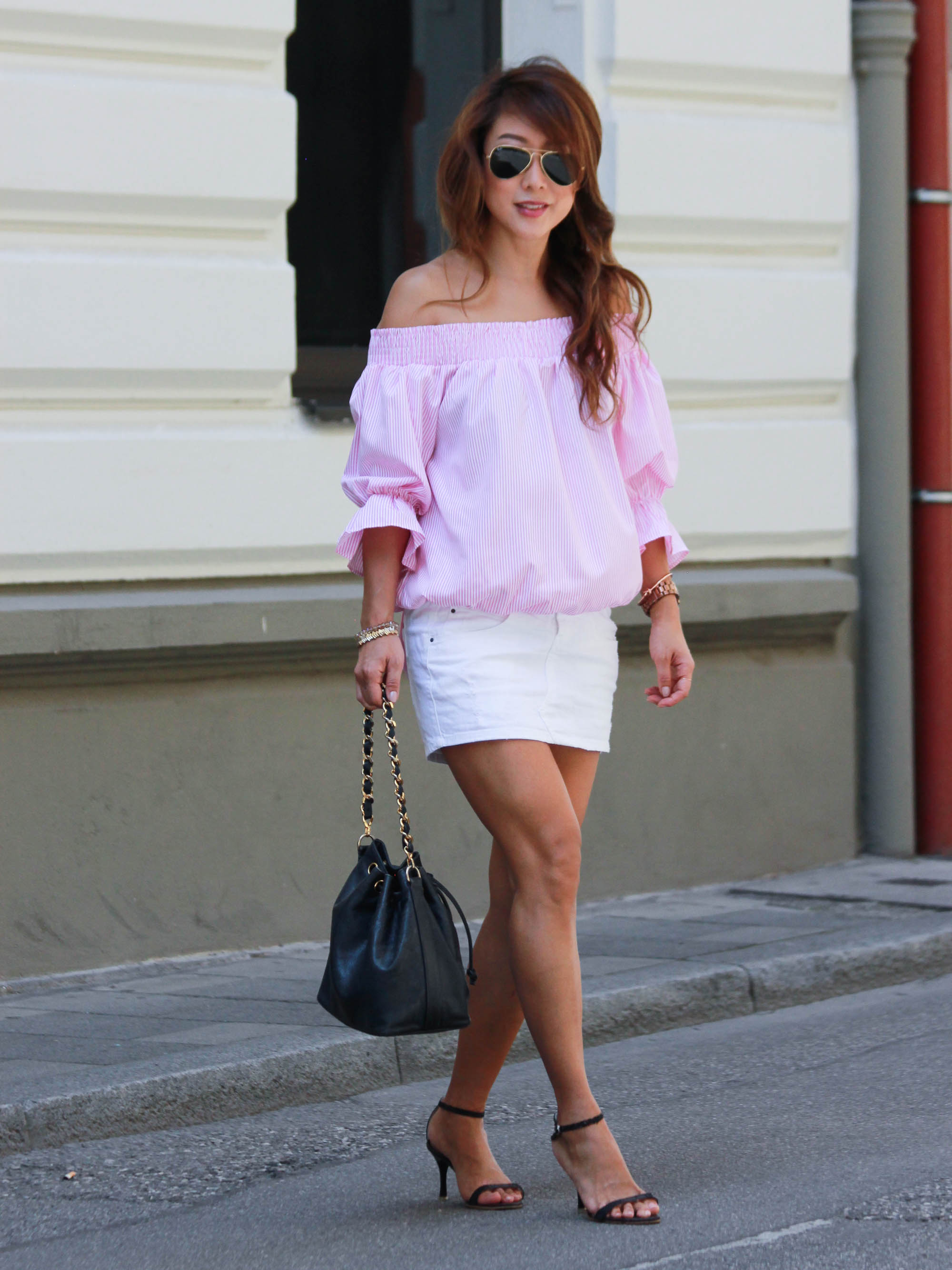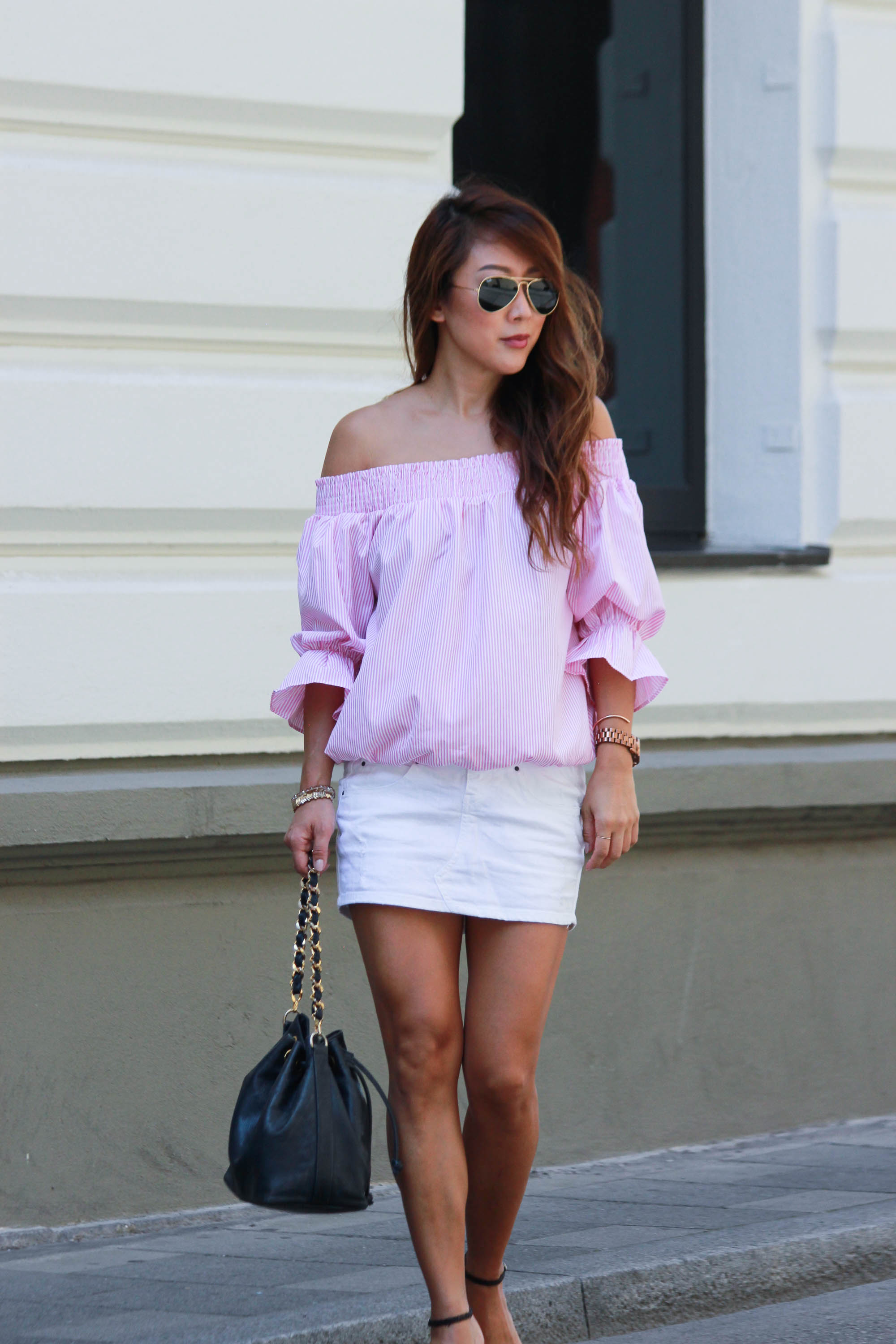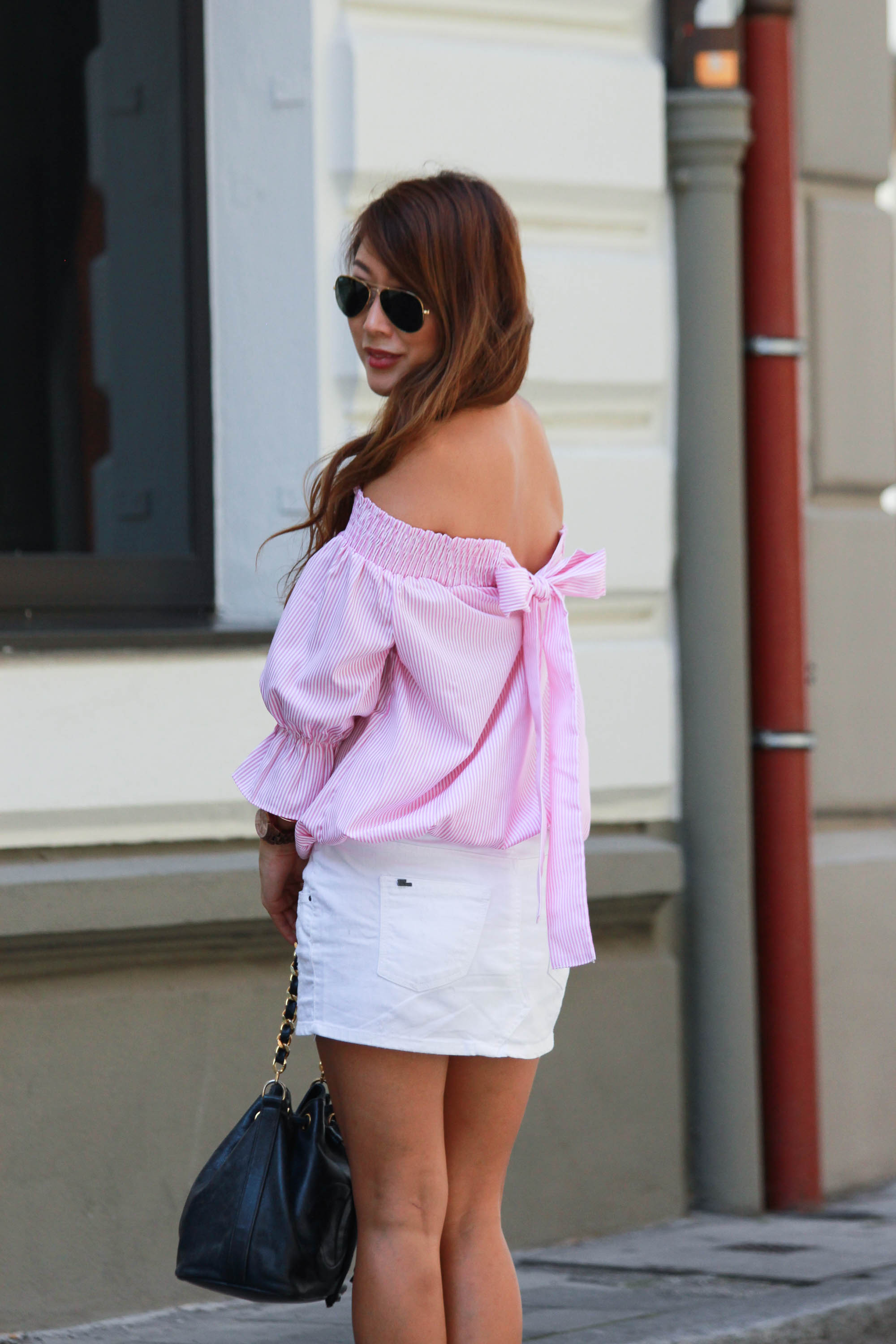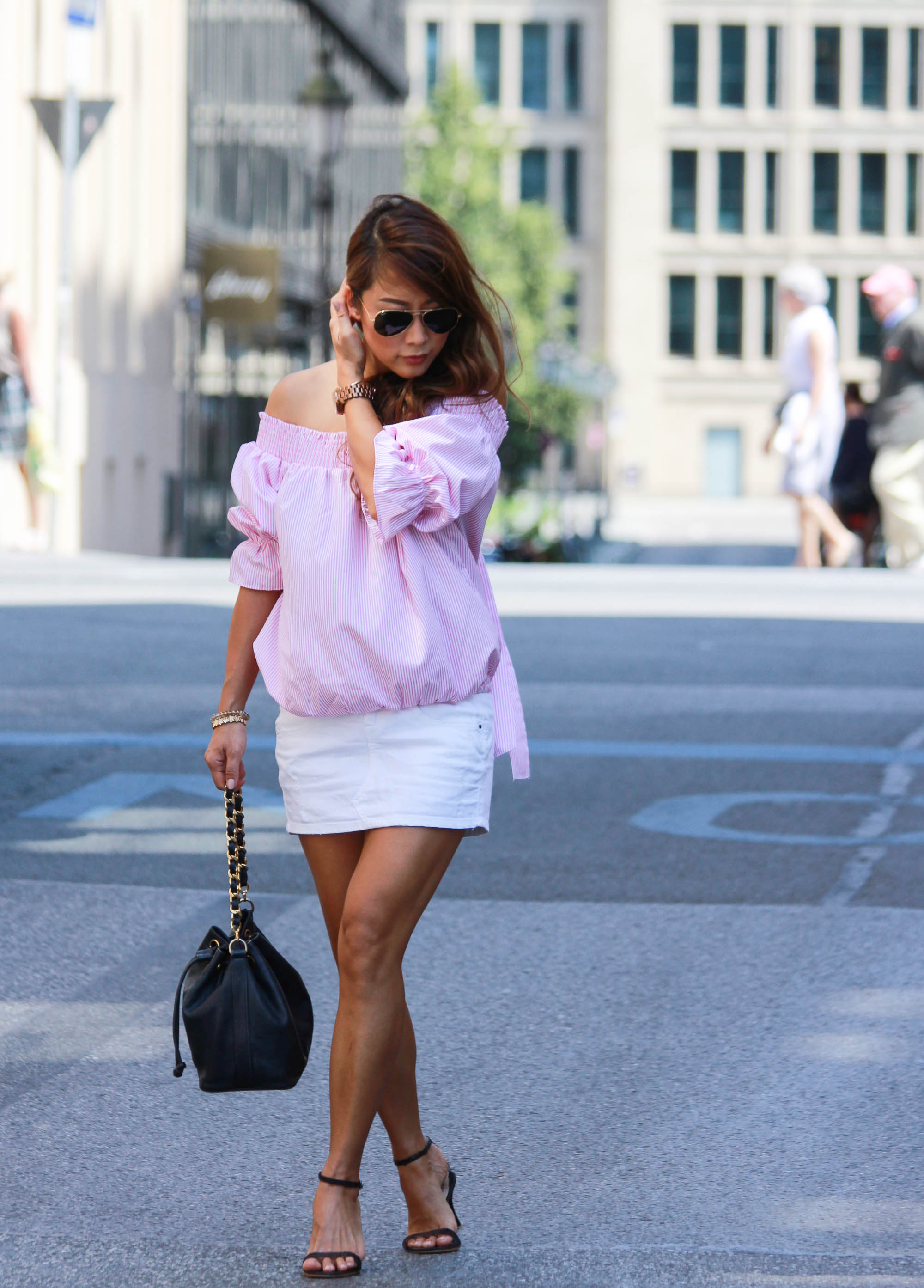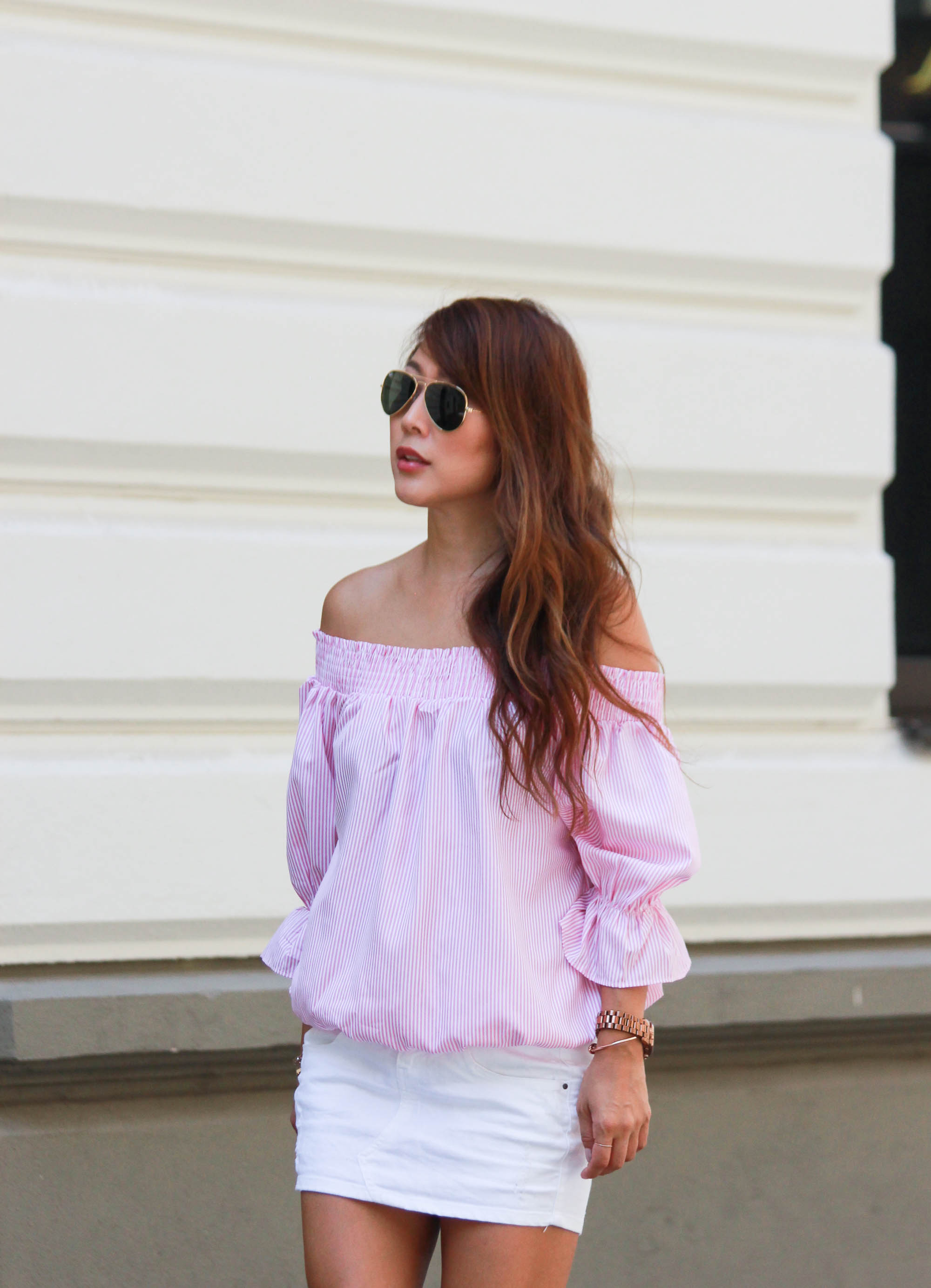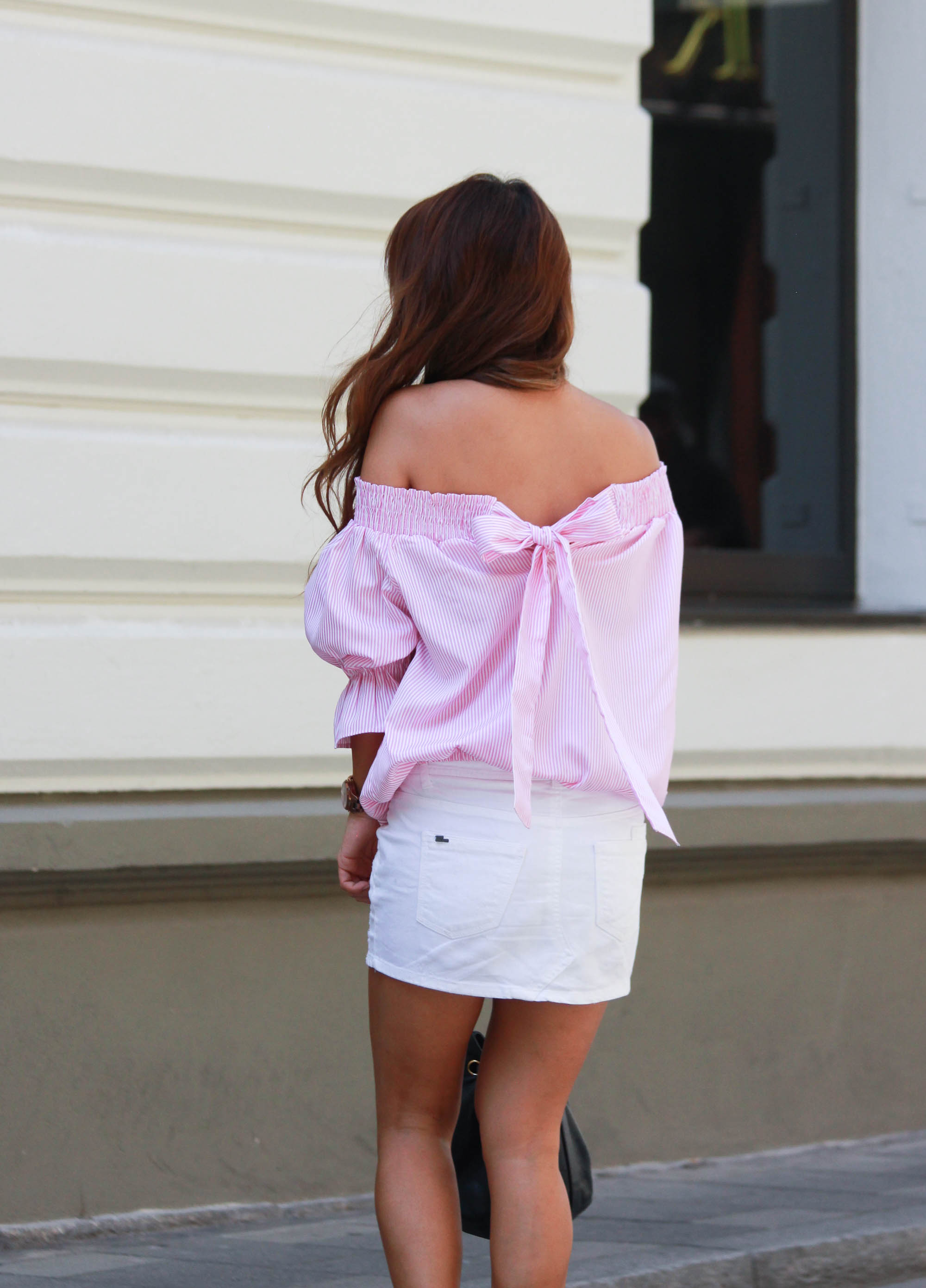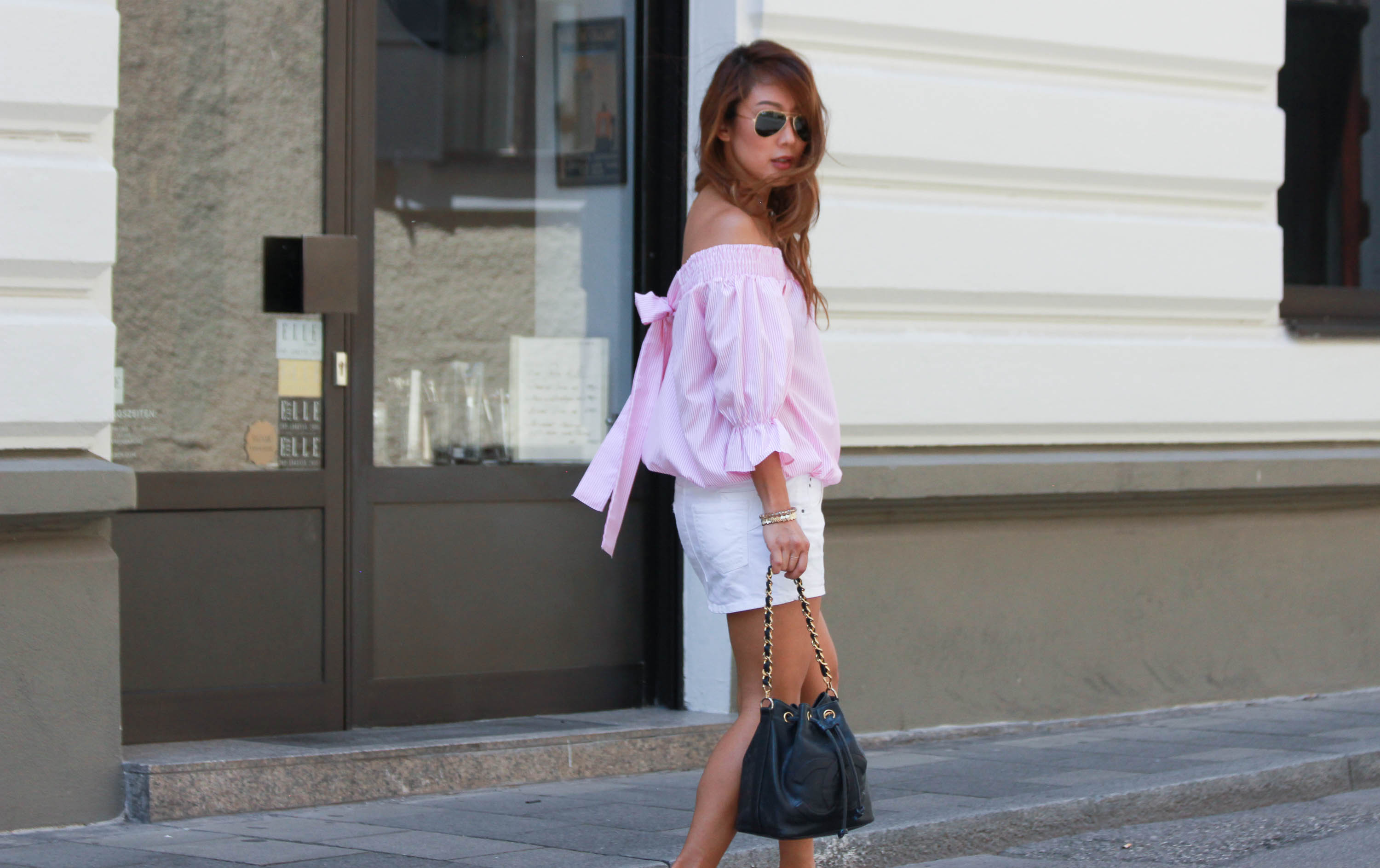 SHEIN Pink bow off shoulder blouse
White denim skirt by ZARA | shop similar here
Ankle strap heels from Korea | shop similar here
Chanel bag
Rayban Aviator


Photos by Maik Späth