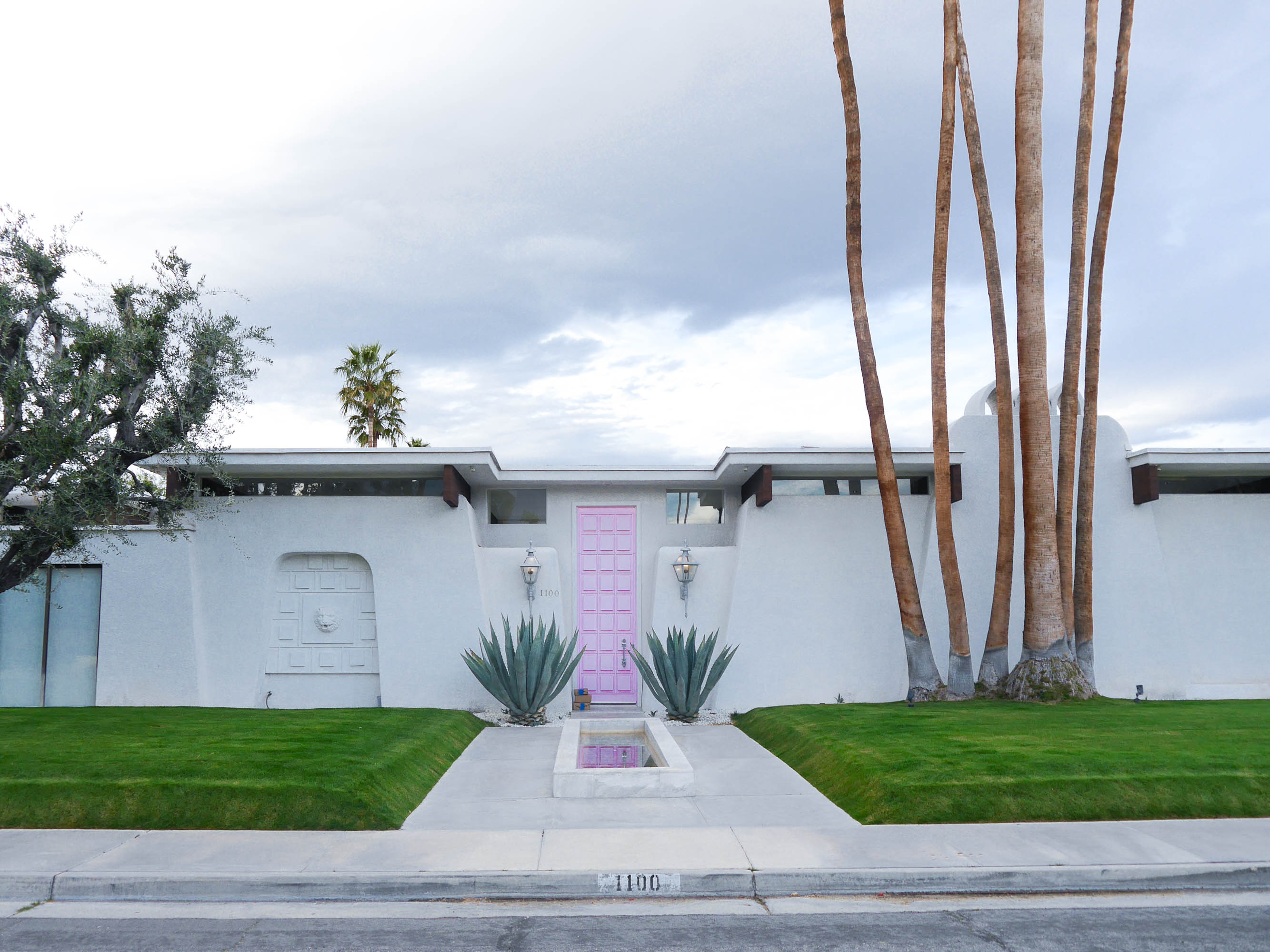 When I was looking for hot spots in Palm Springs on Pinterest, I found so many pretty and colorful doors which I didn't expect at all.
And there was one particular door that even has its own hashtag on Instagram. I was intrigued! It was not easy to find the correct address though but hey, Mr.Google finds almost everything for you(just google That Pink Door). And here it is! That pink door in Palm Springs! And yes, that's also the hashtag on Instagram #thatpinkdoor.
The gorgeous white house is situated in a gorgeous residential area with big wide open streets. The entire neighborhood is so pretty and beautiful with quirky designs and amazing landscapes you don't wanna miss. I recommend you to bring enough time, so you don't have to rush. I really fell in love with this part of Palm Springs and the locals were so friendly to help us showing other 'doors'. I'm sure they are all pretty proud of their design houses. :)
We were so lucky when we arrived on a Saturday late in the afternoon, as there was really not even a lonely soul except us! The only downside was the weather, but we managed to take photos before the rain hit the streets. This door was really the architectural highlight of my trip! I mean look at this door!
So much love for 'that pink door'!
You will find the house here: 1100 E Sierra Way, Palm Springs, CA 92264, USA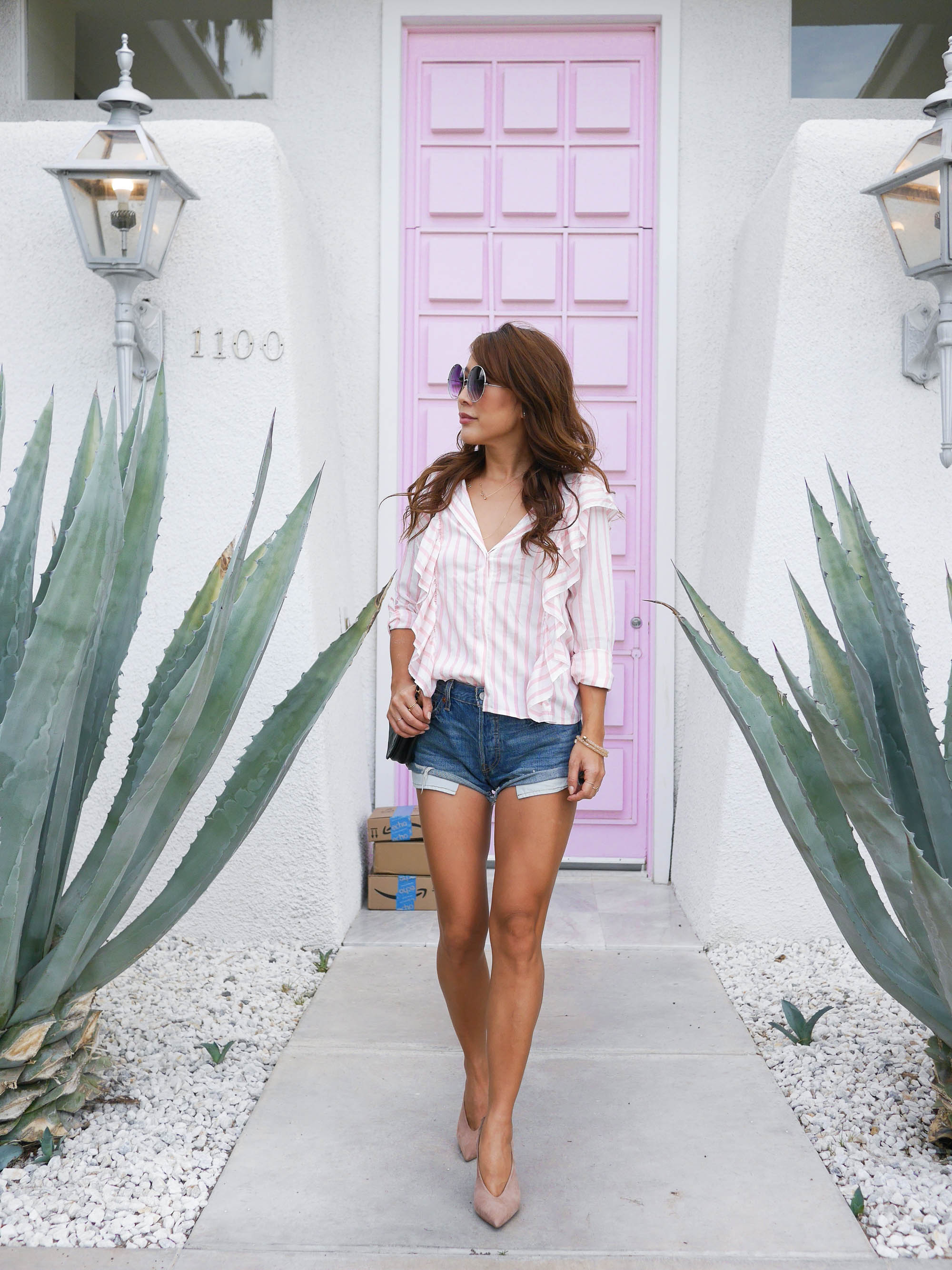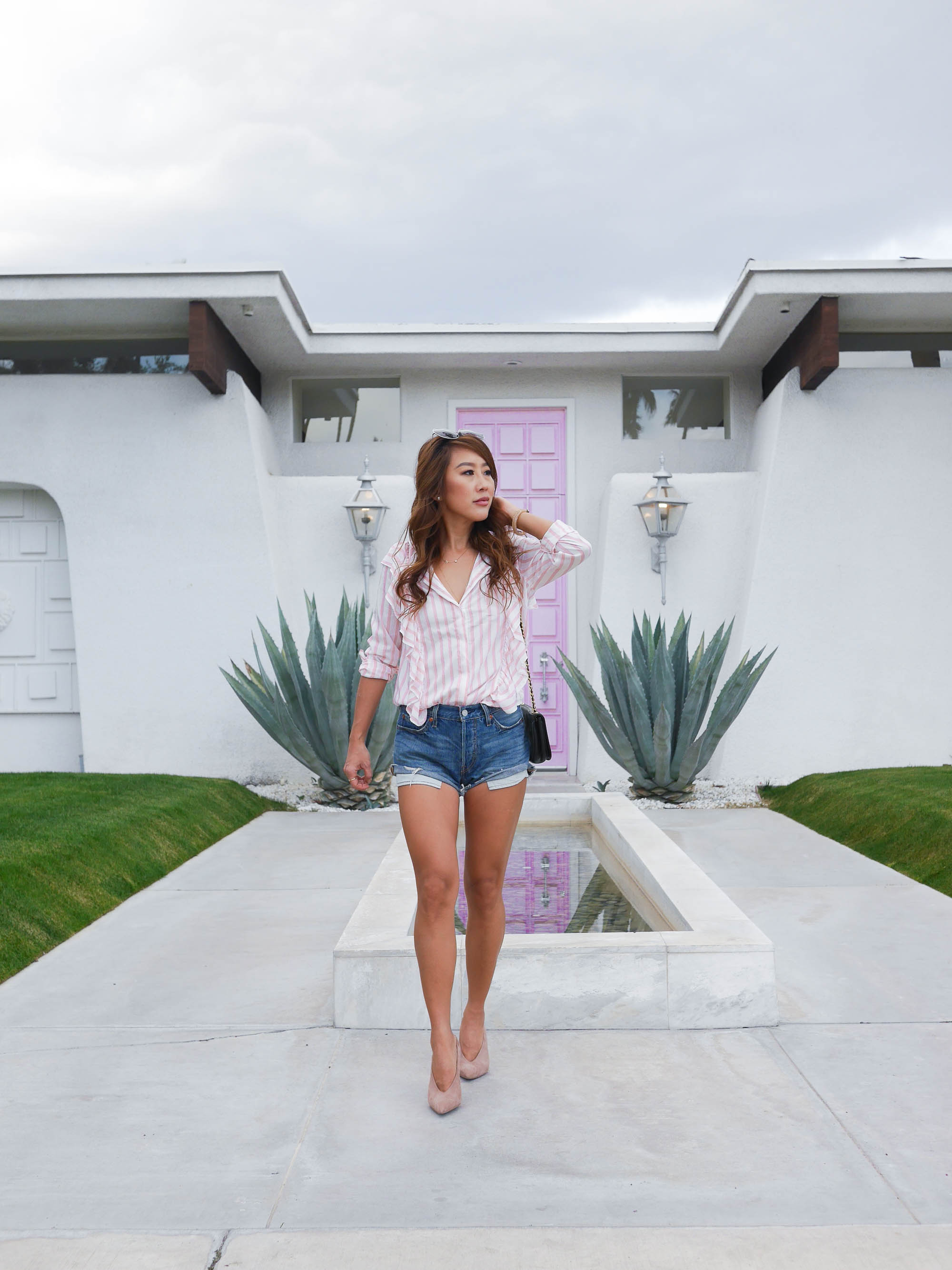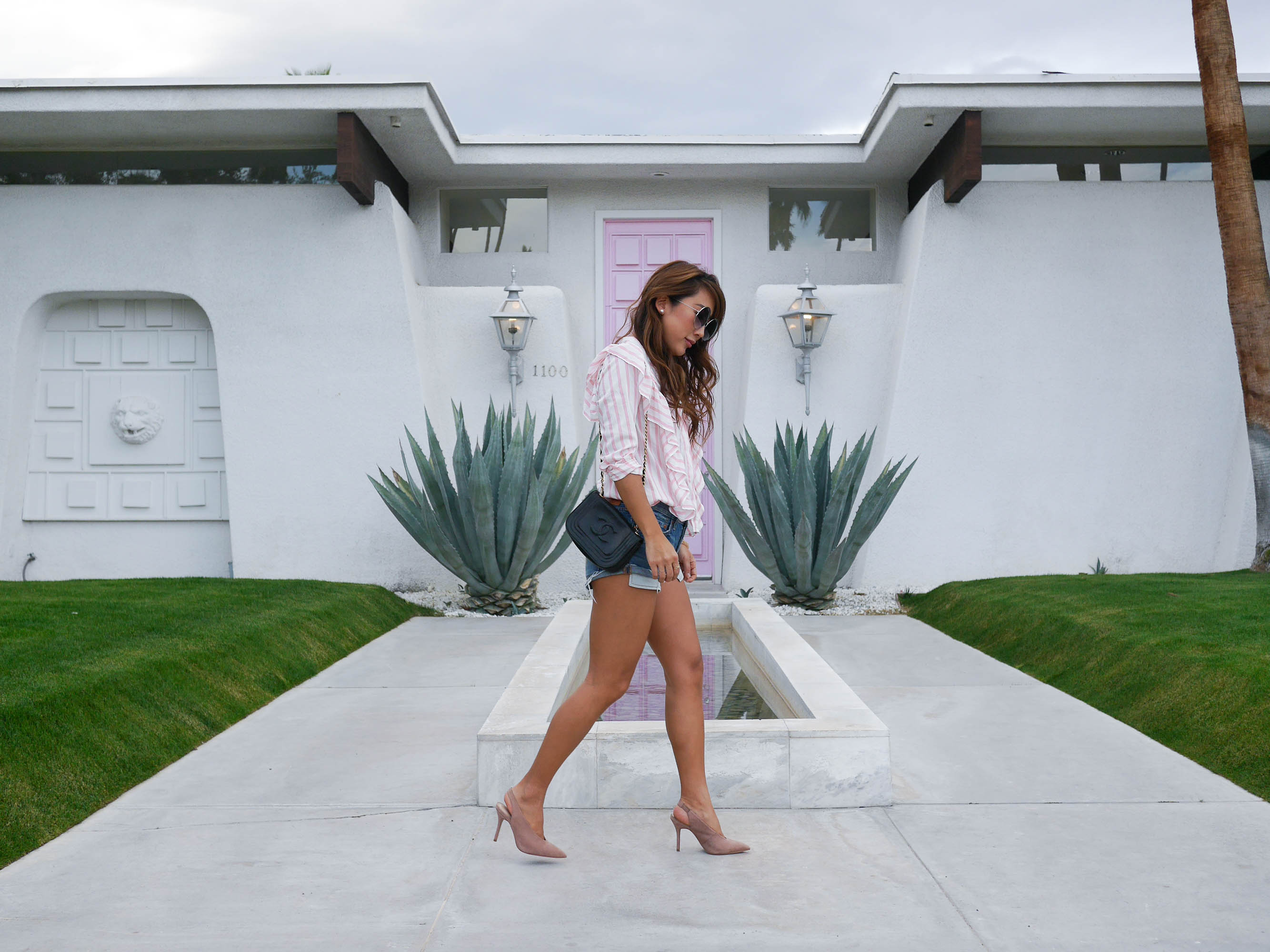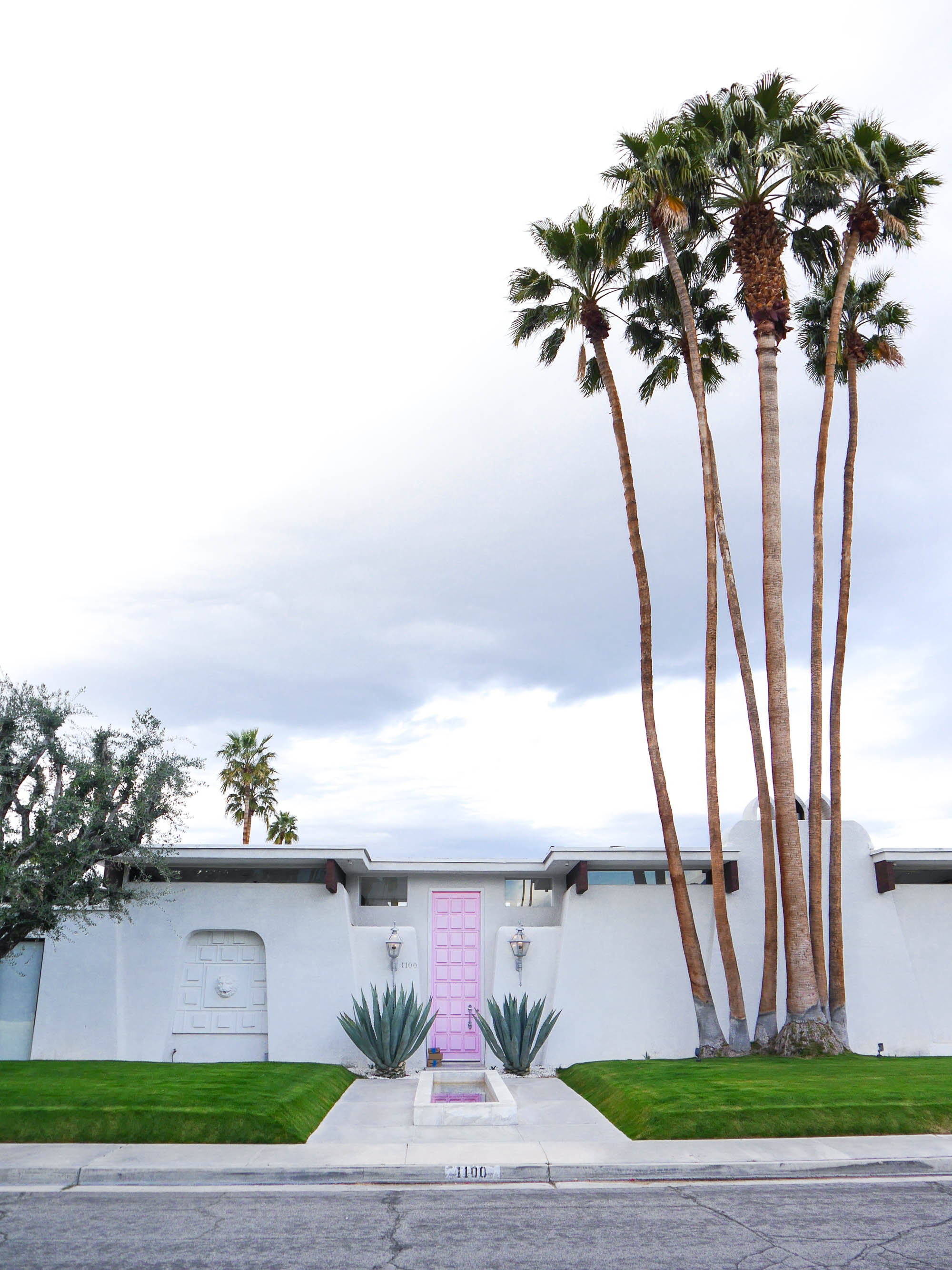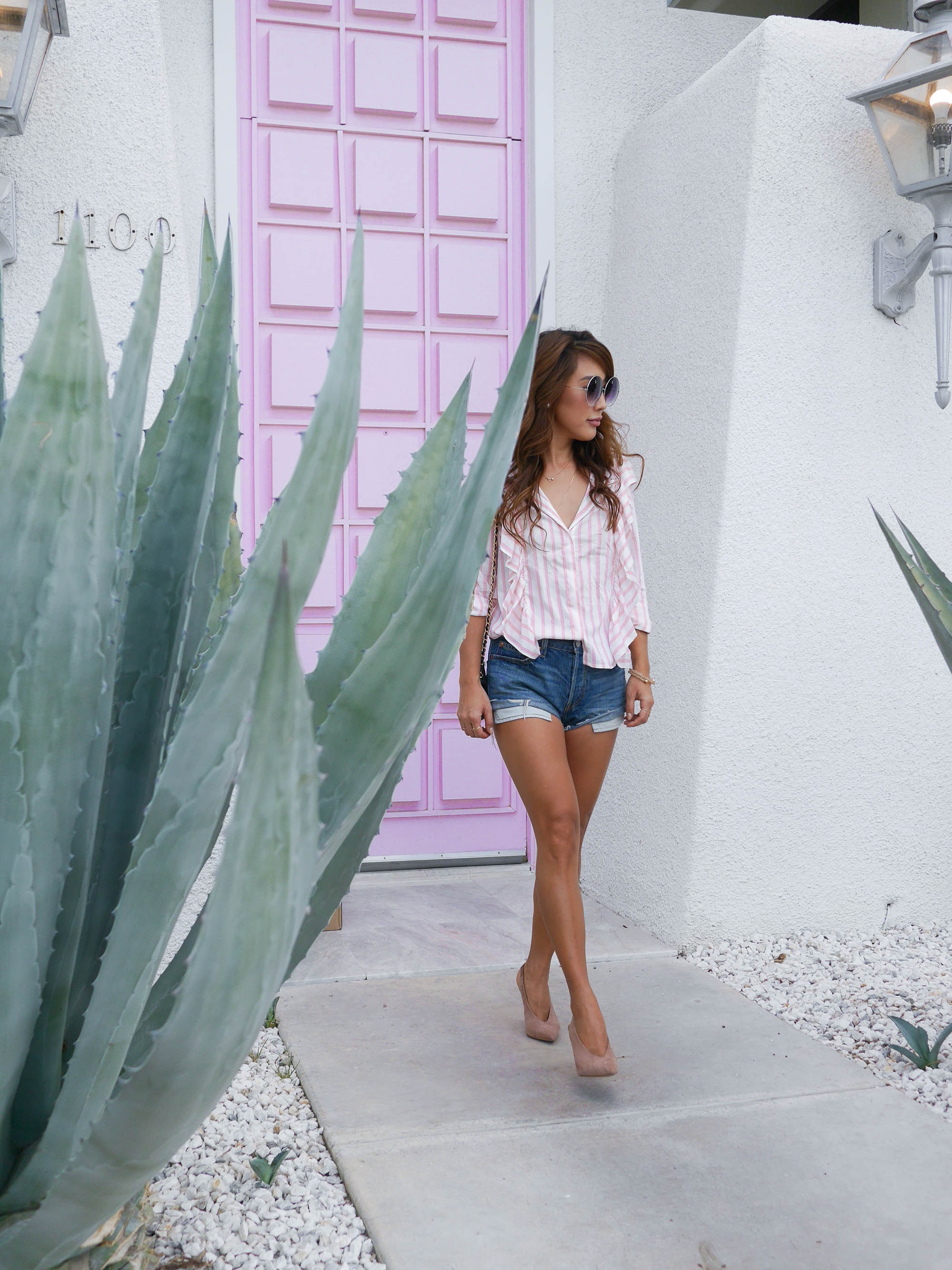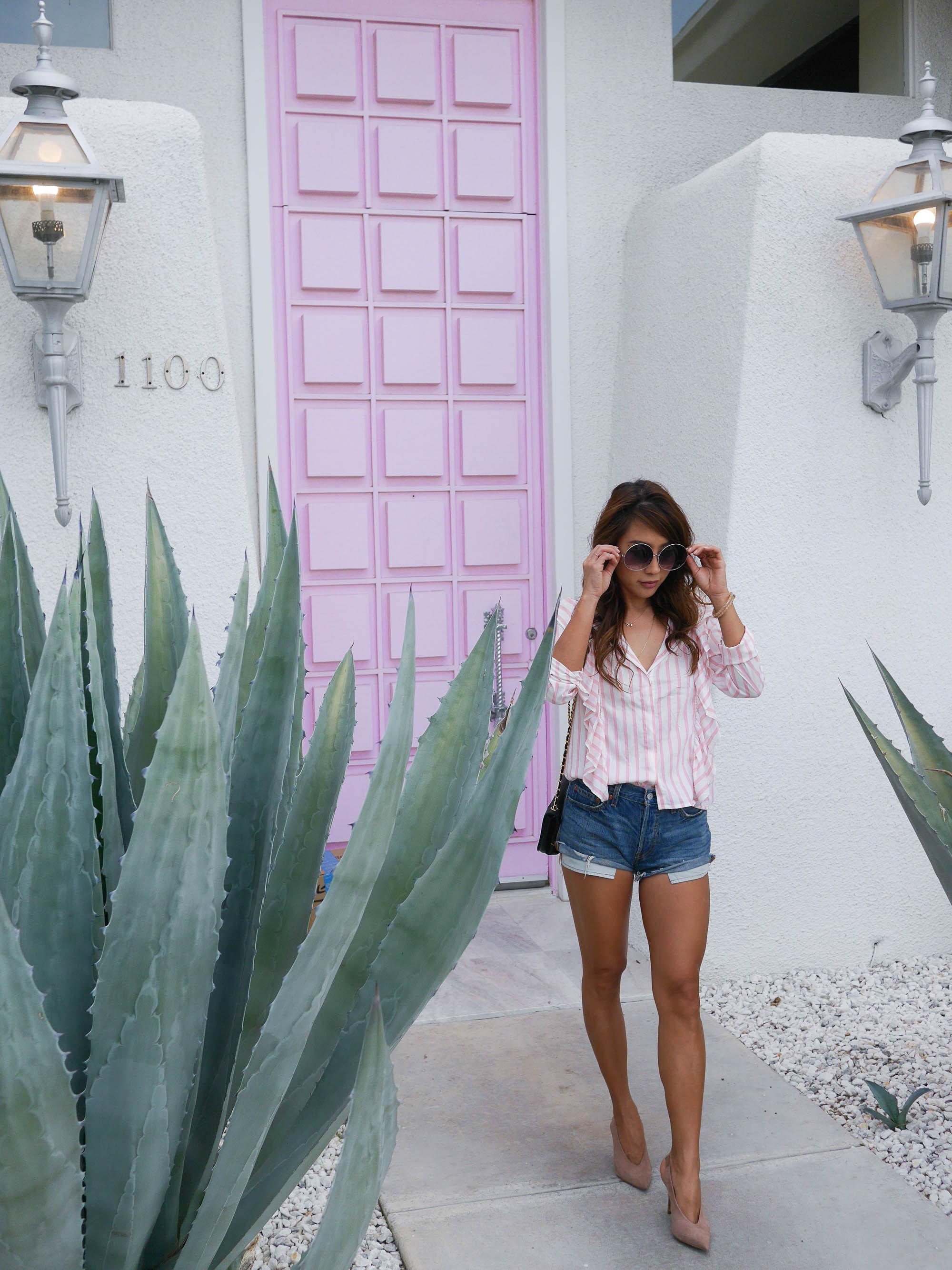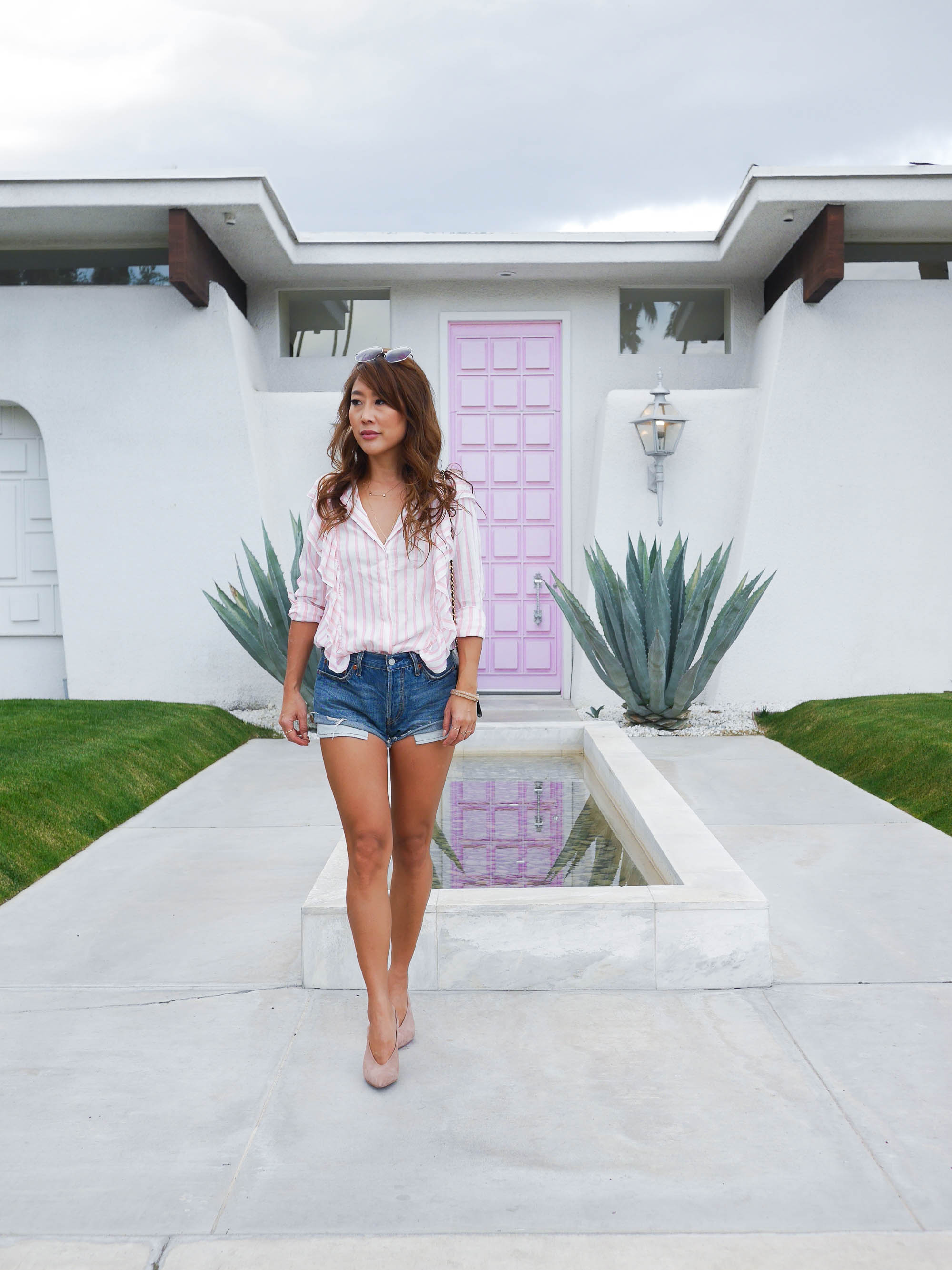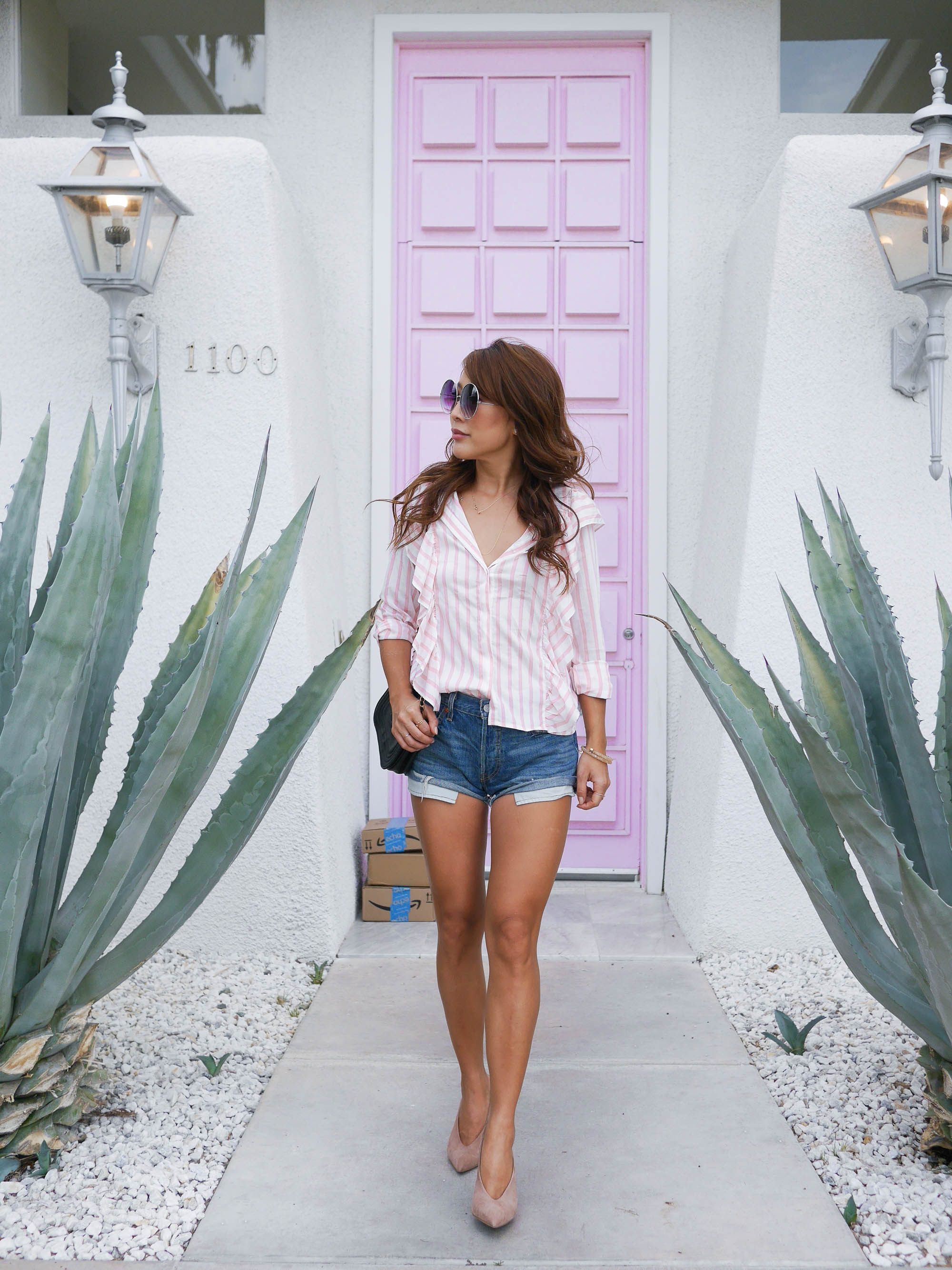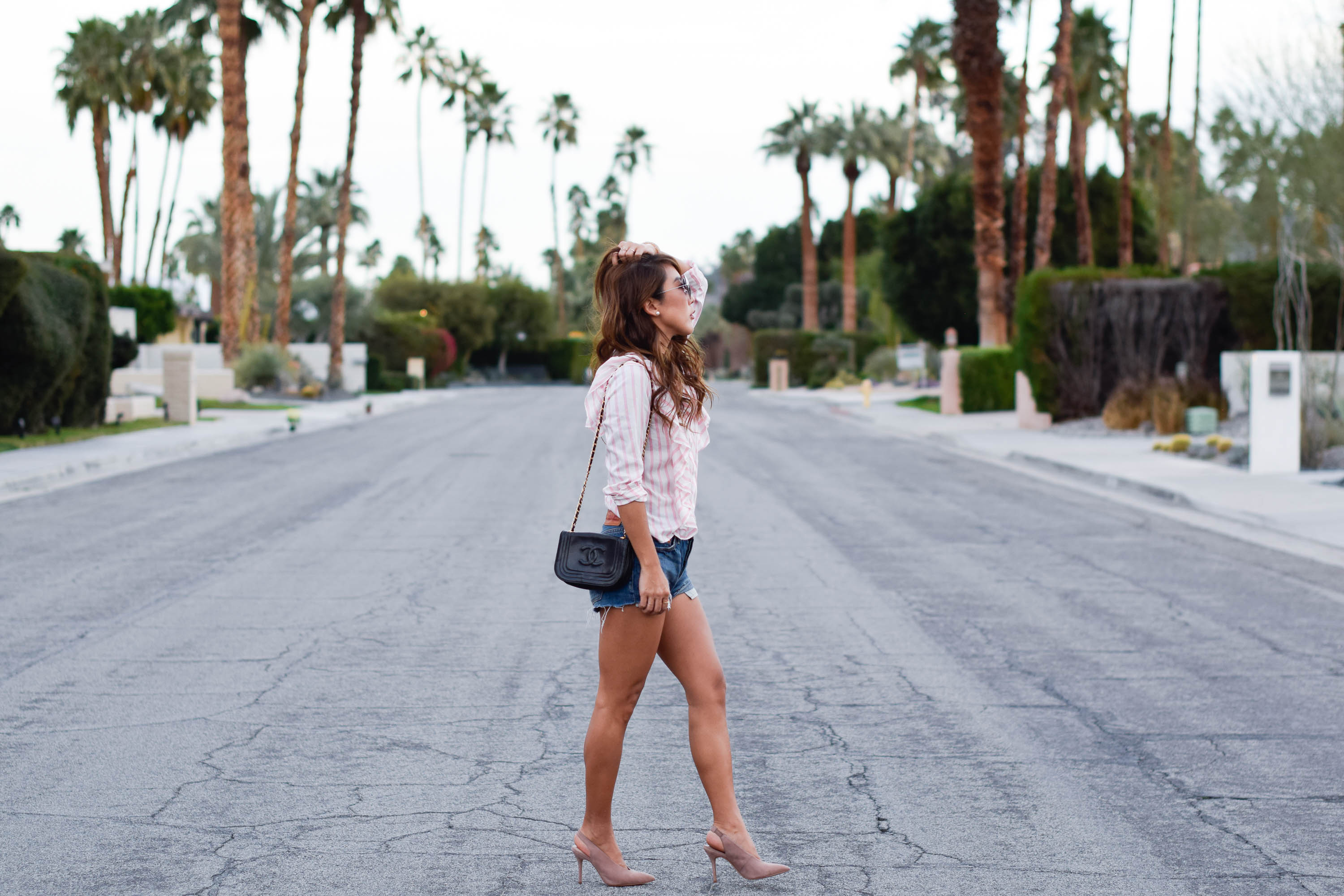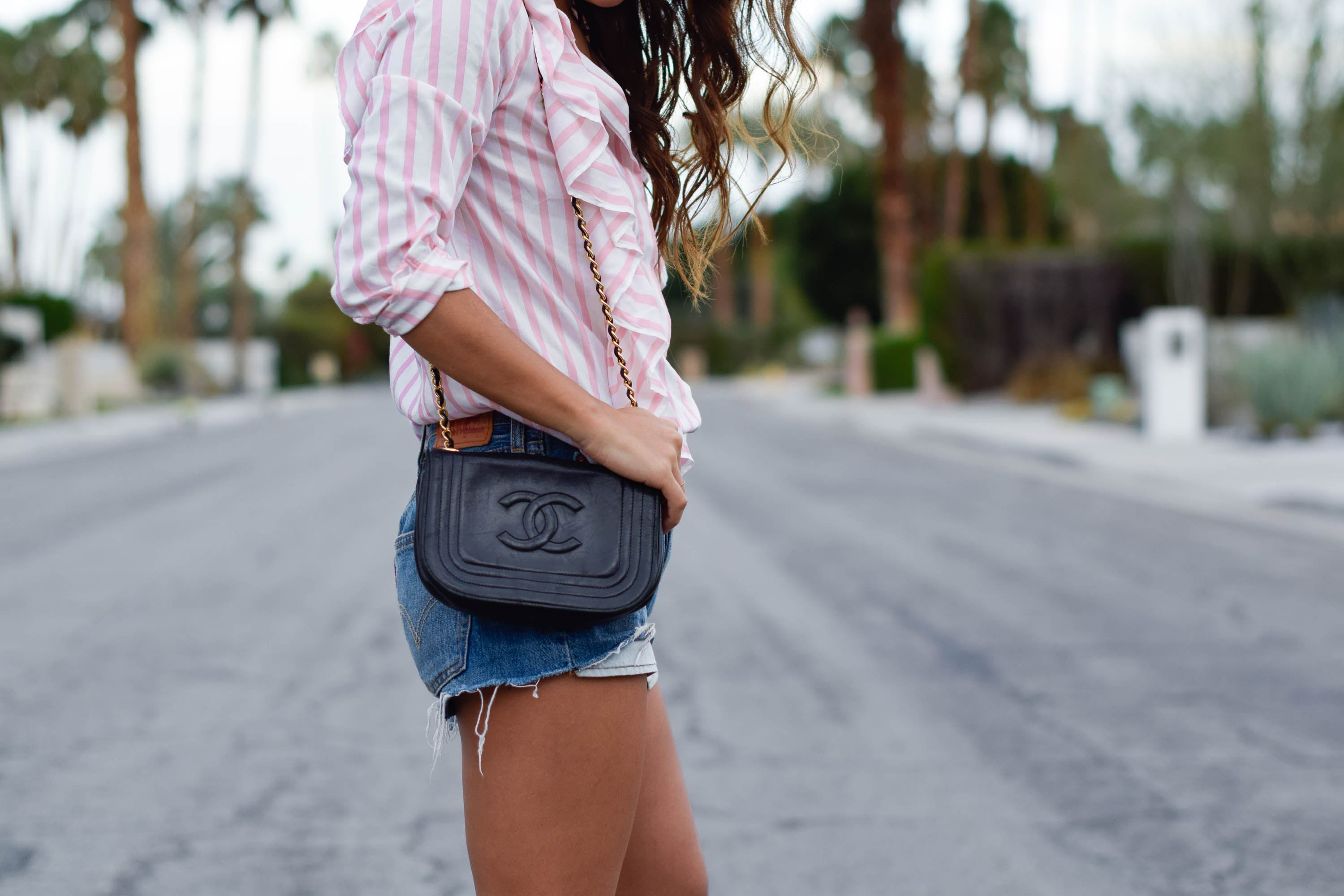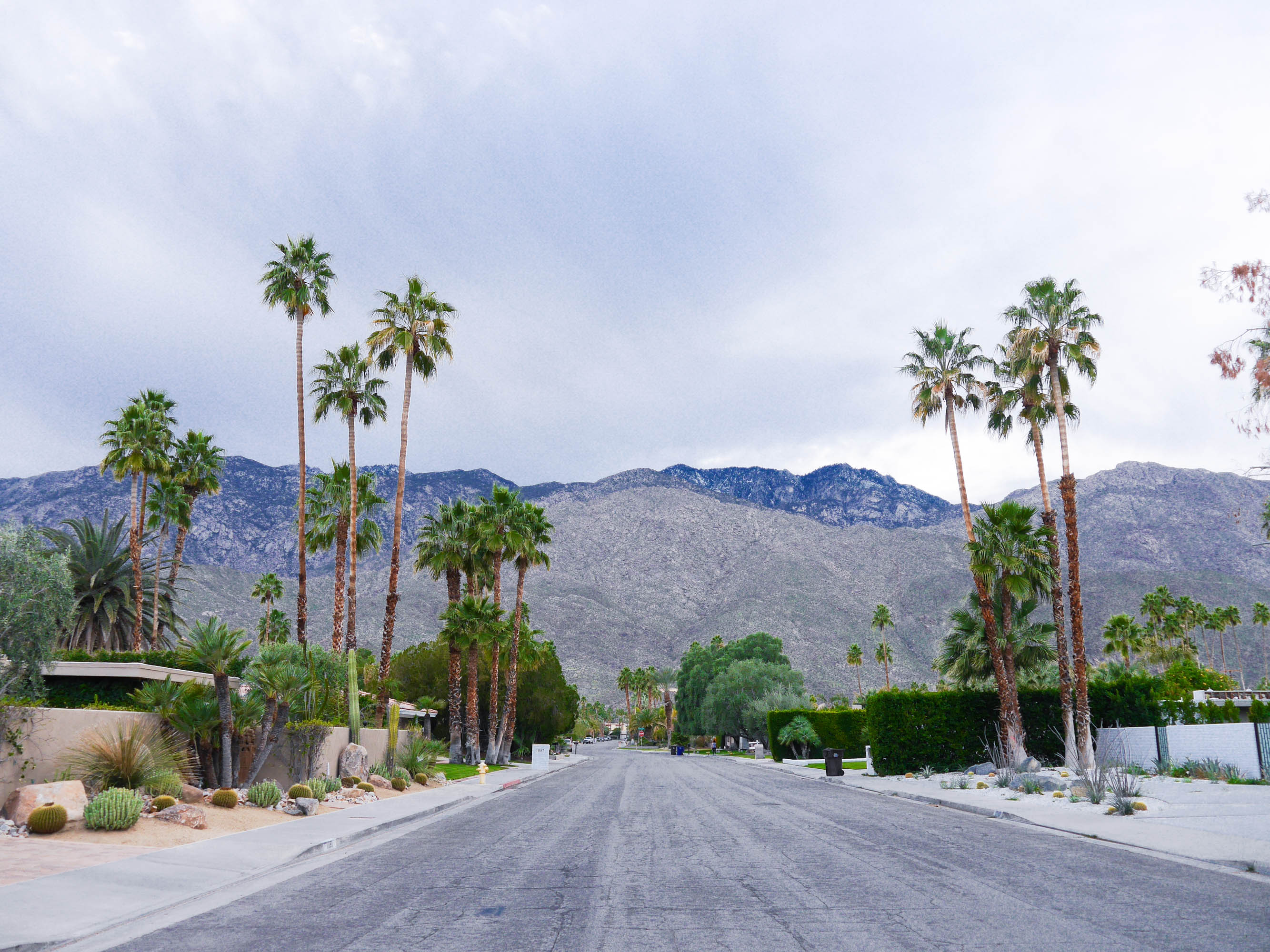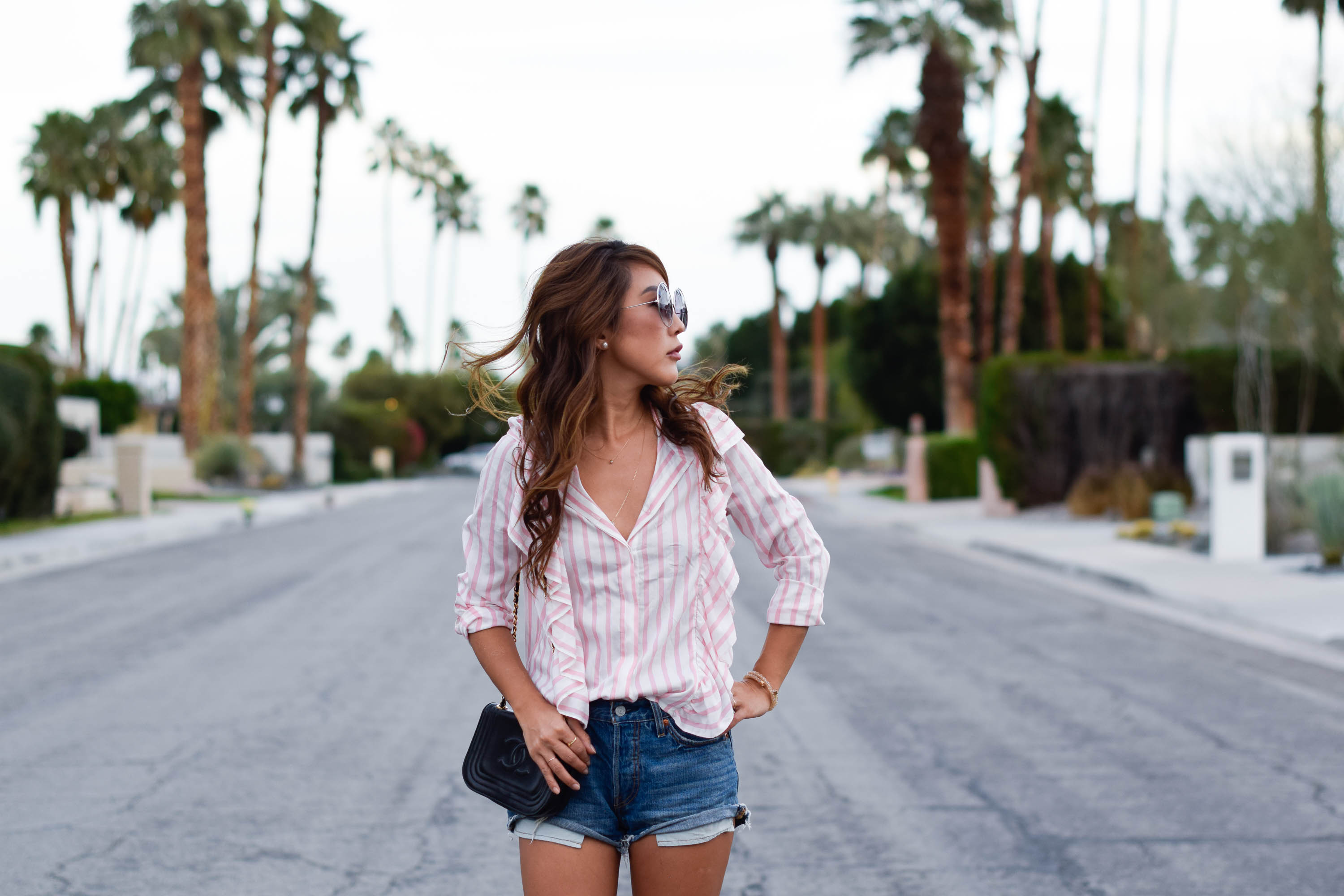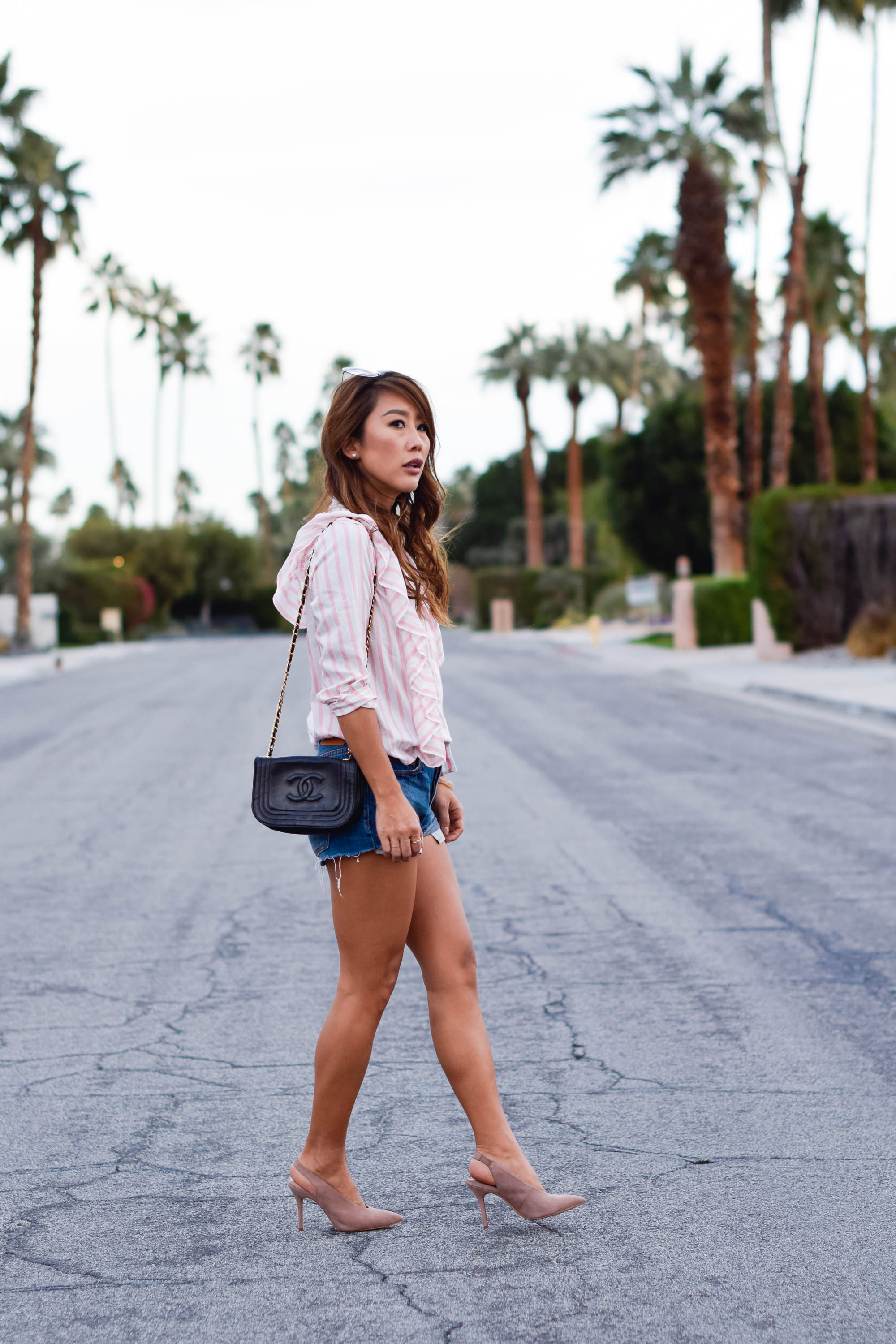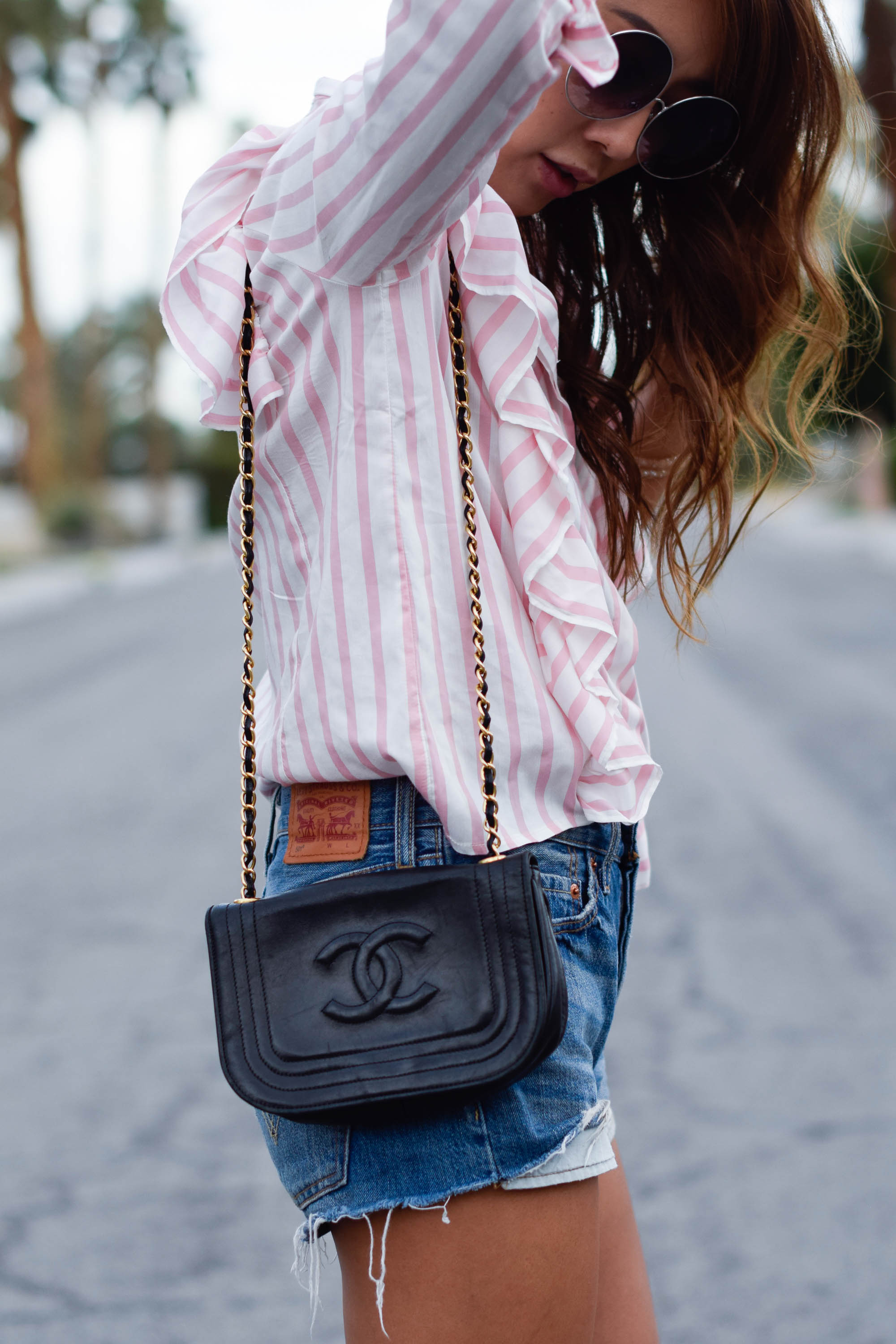 Ruffle blouse by Vero Moda
Levi's denim shorts
Aldo slingbacks | very similar here
Chanel bag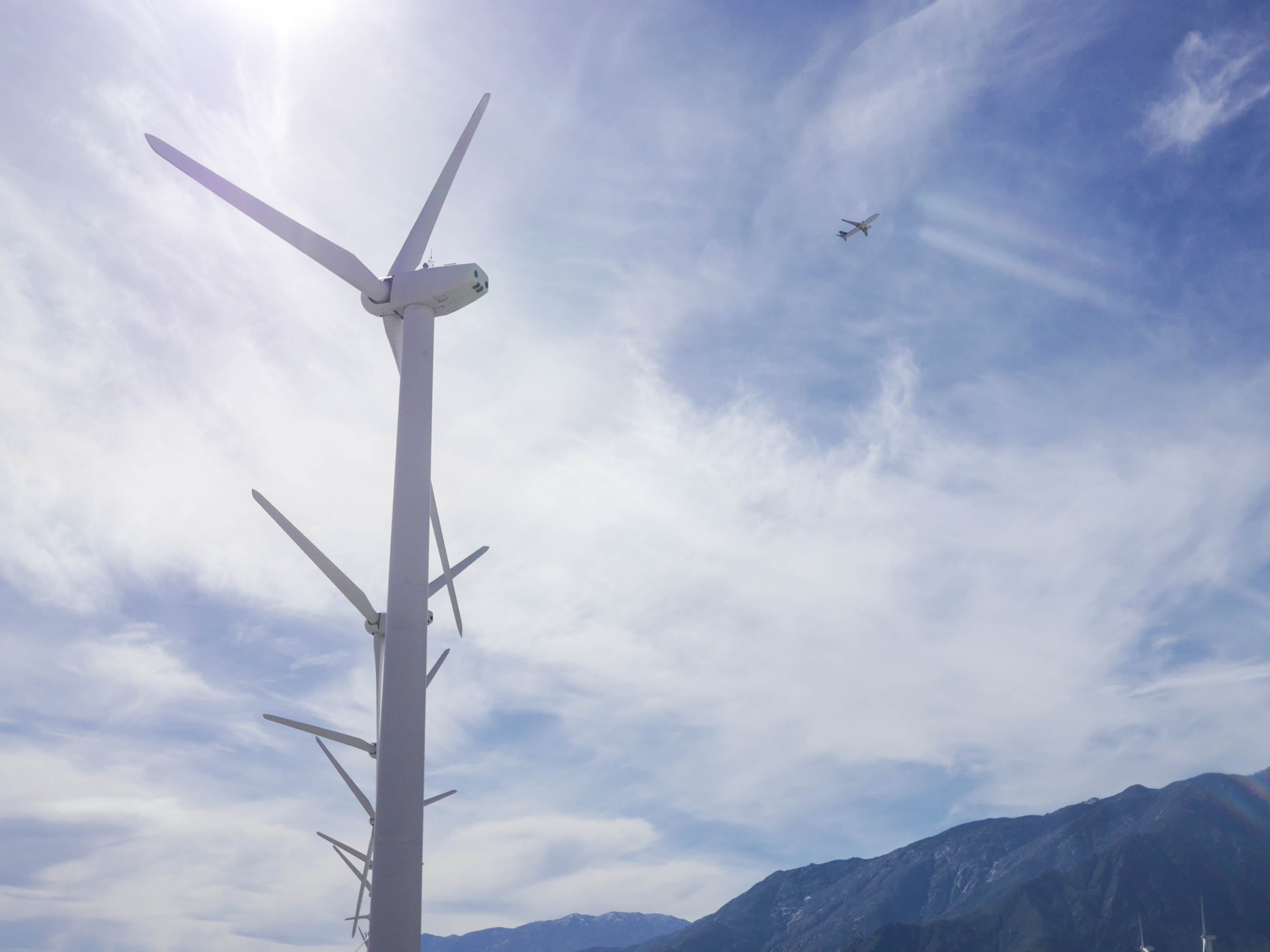 Wind mills | A trip to Palm Springs would be nothing without a still moment by the wind mills. I saw so many beautiful photos of the vast landscapes, and when I talked to AJ from the blog Stilysto I knew we had the same idea. Everything is so easygoing when you travel with blogger friends, who share the same passion and know how to capture the moment. I don't have to tell you how much fun we had and how we inspired each other in many ways. Some of the photos were taken and edited by AJ and his partner, who did an amazing job. Thanks so much for being my travel buddy in LA!
You can easily see wind mills everywhere, but we took off road close to downtown Palm Springs. Believe me it's magical! Imagine the hot desert breeze touching your hair and prickly sun beams on your skin. Bliss!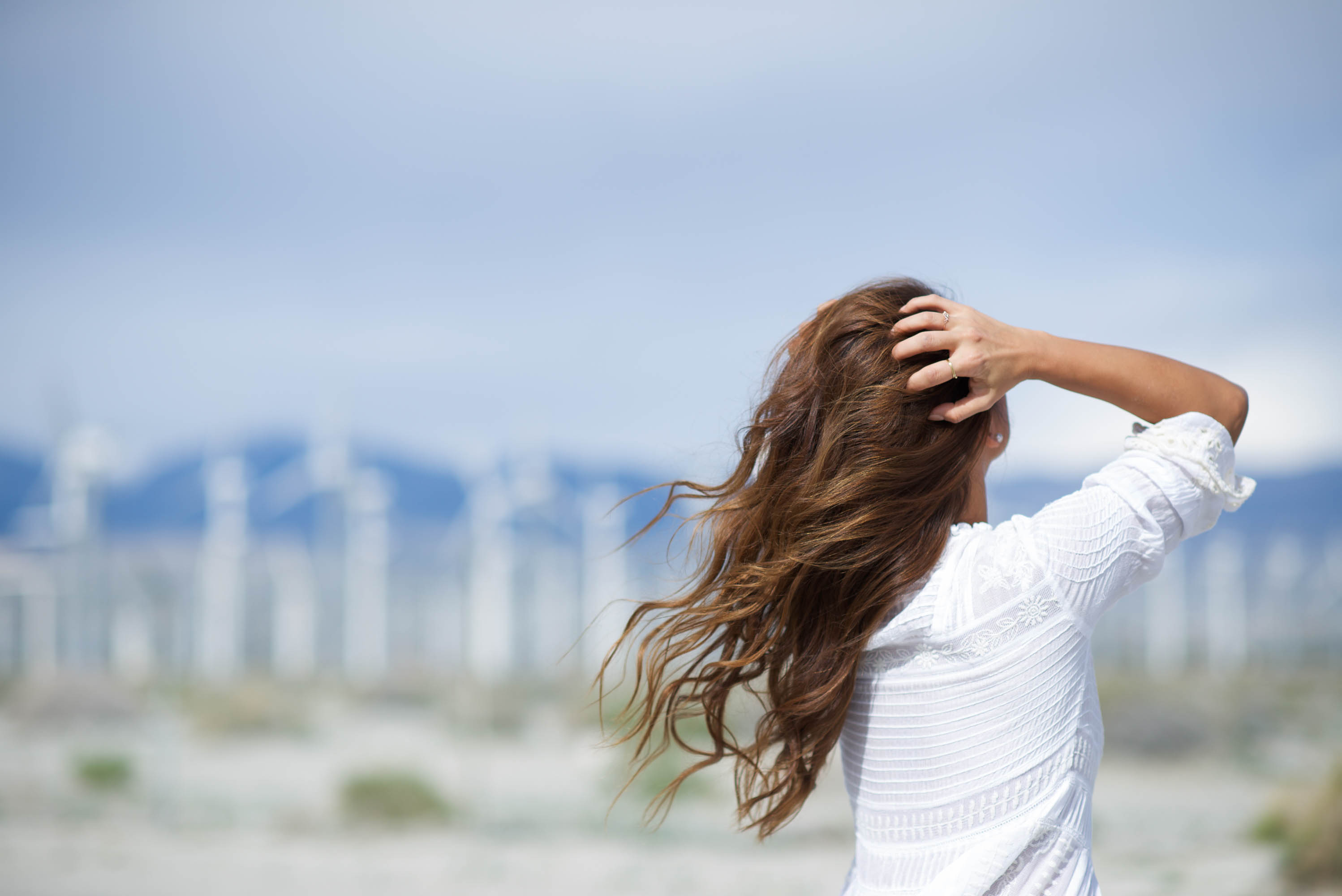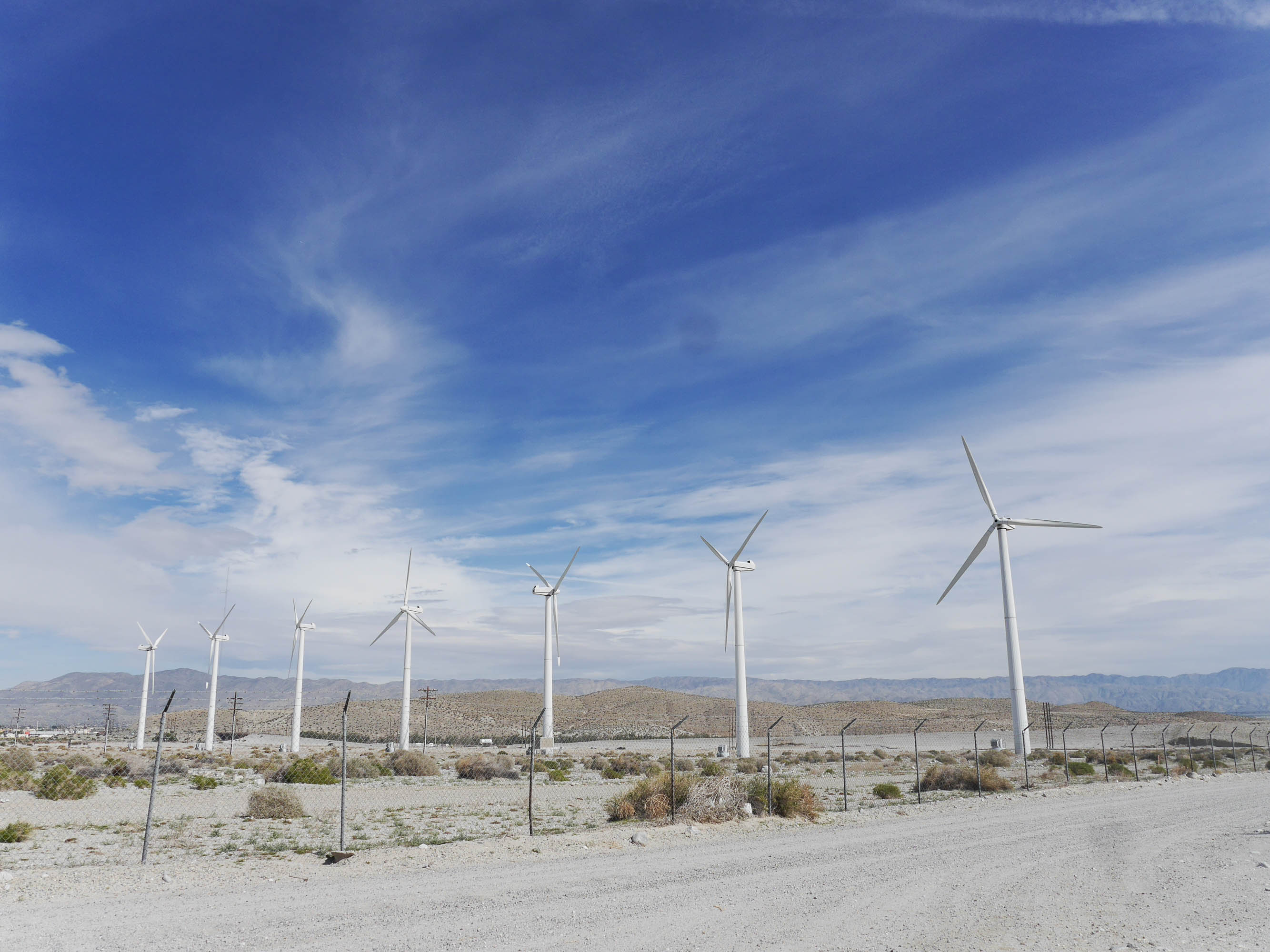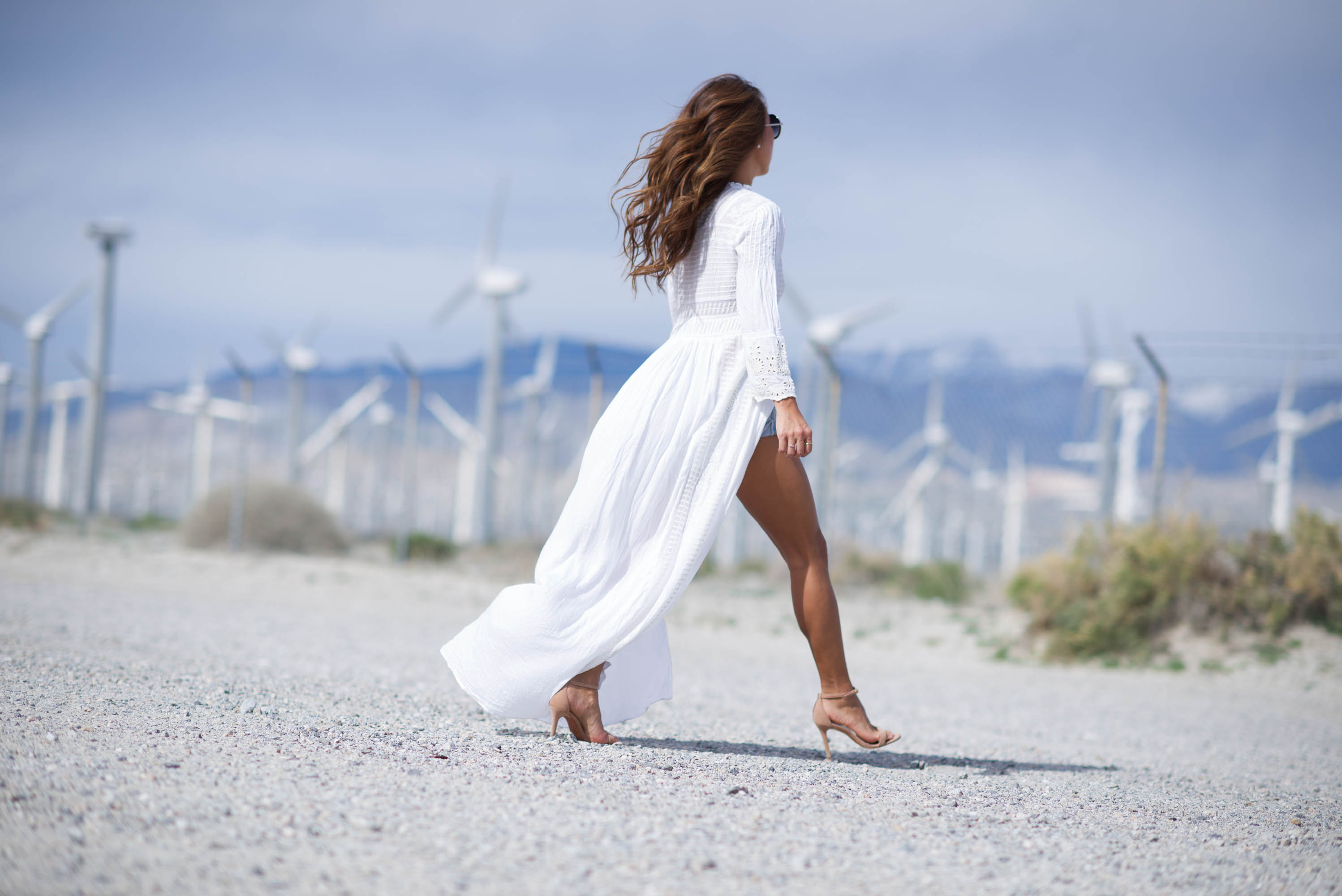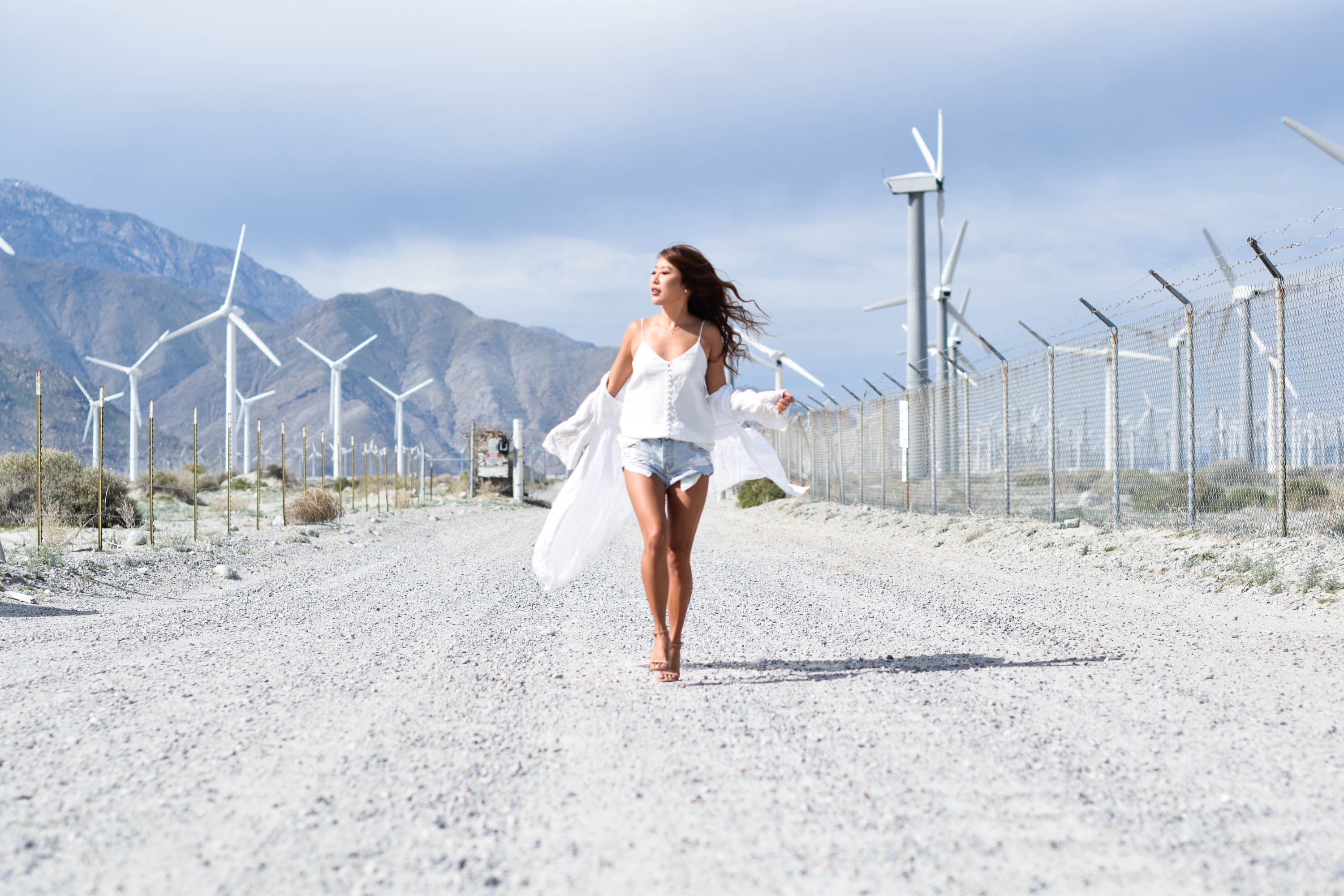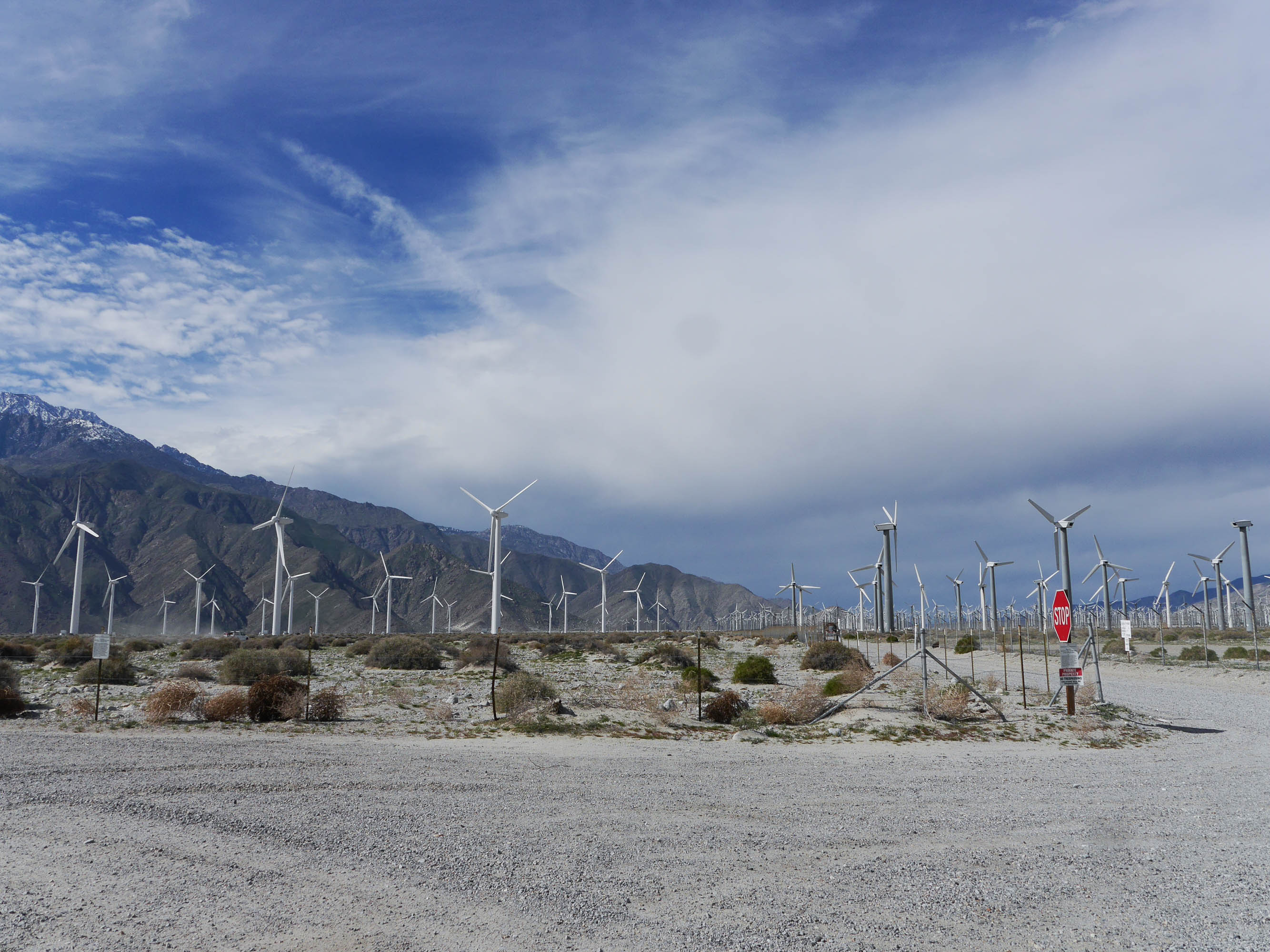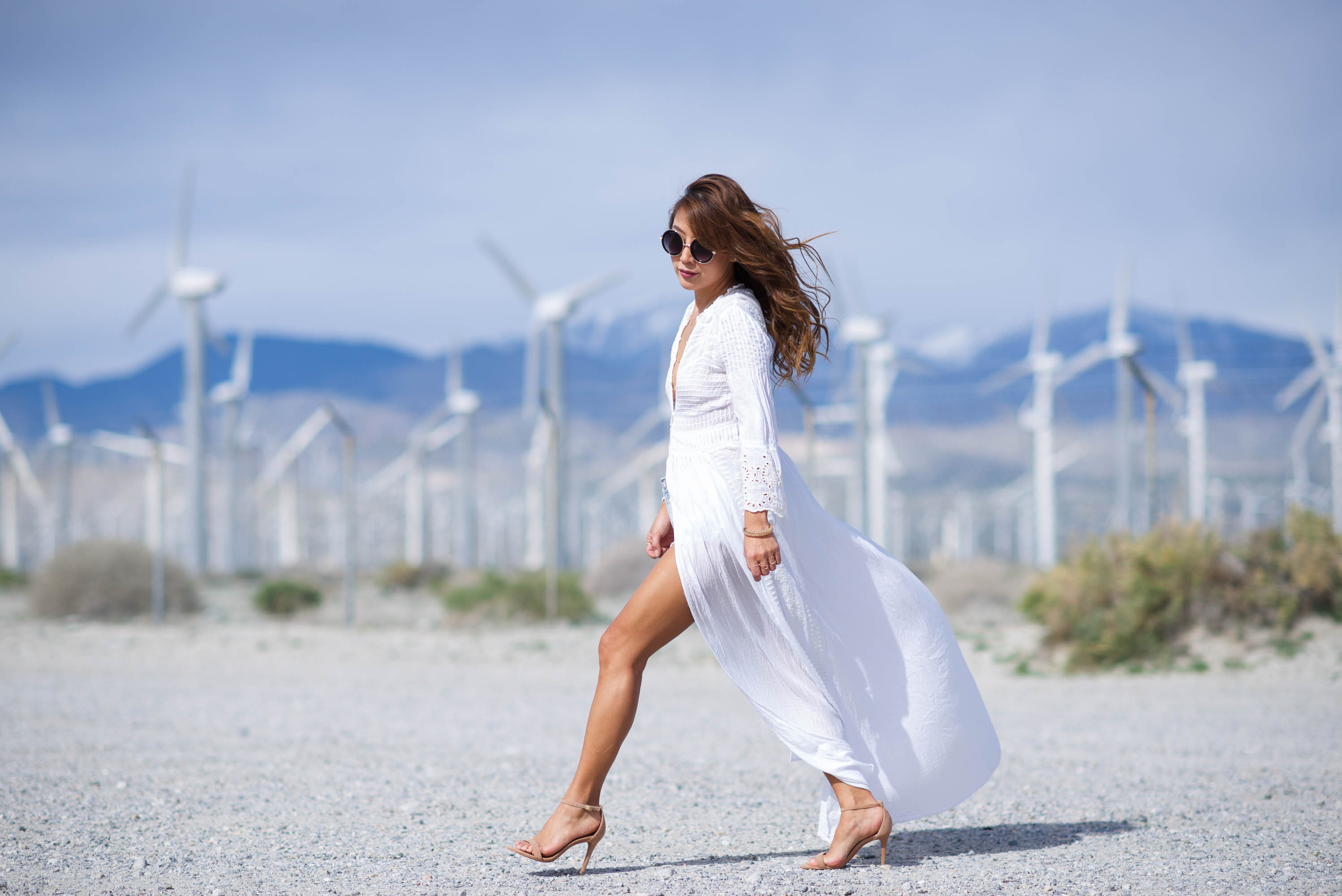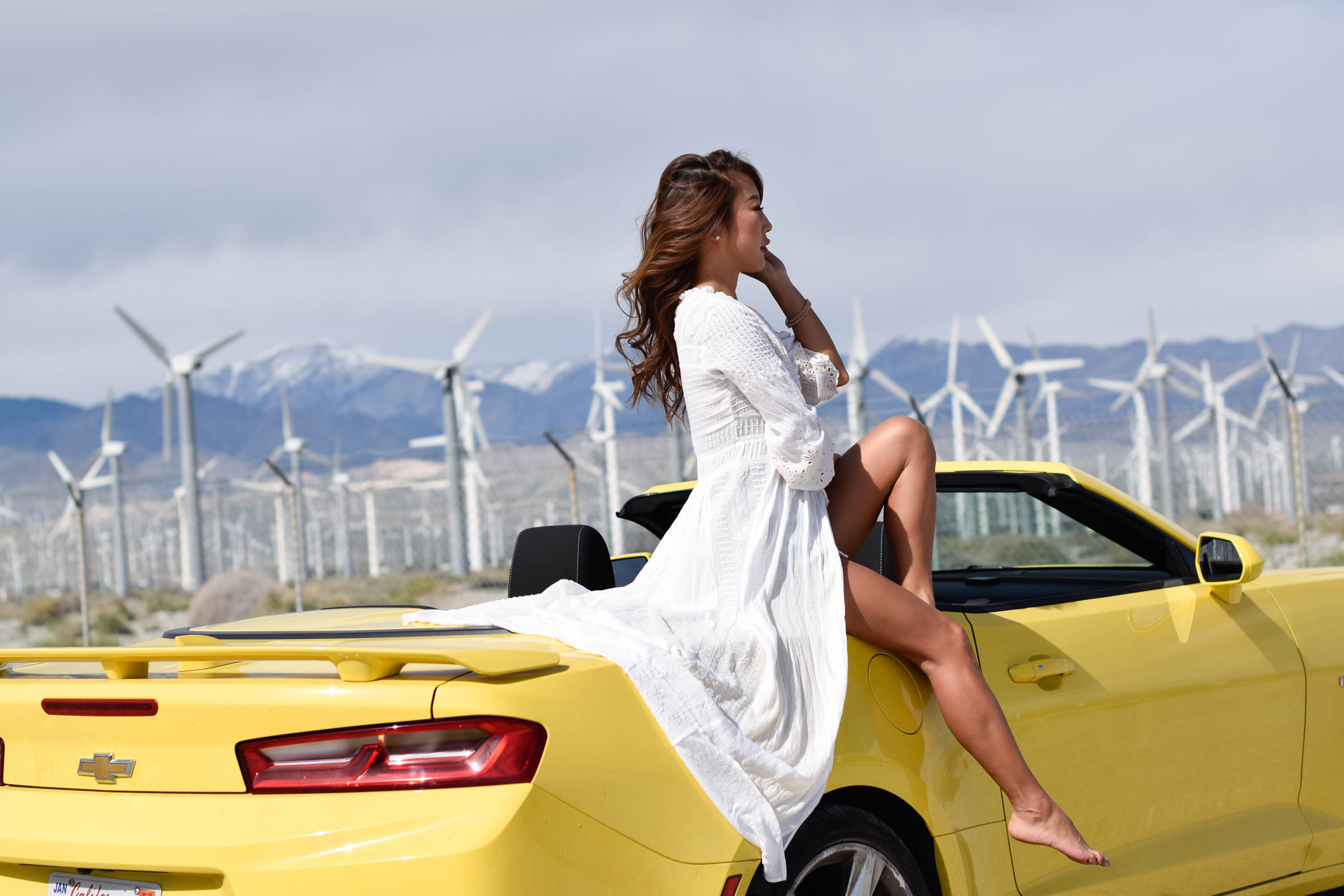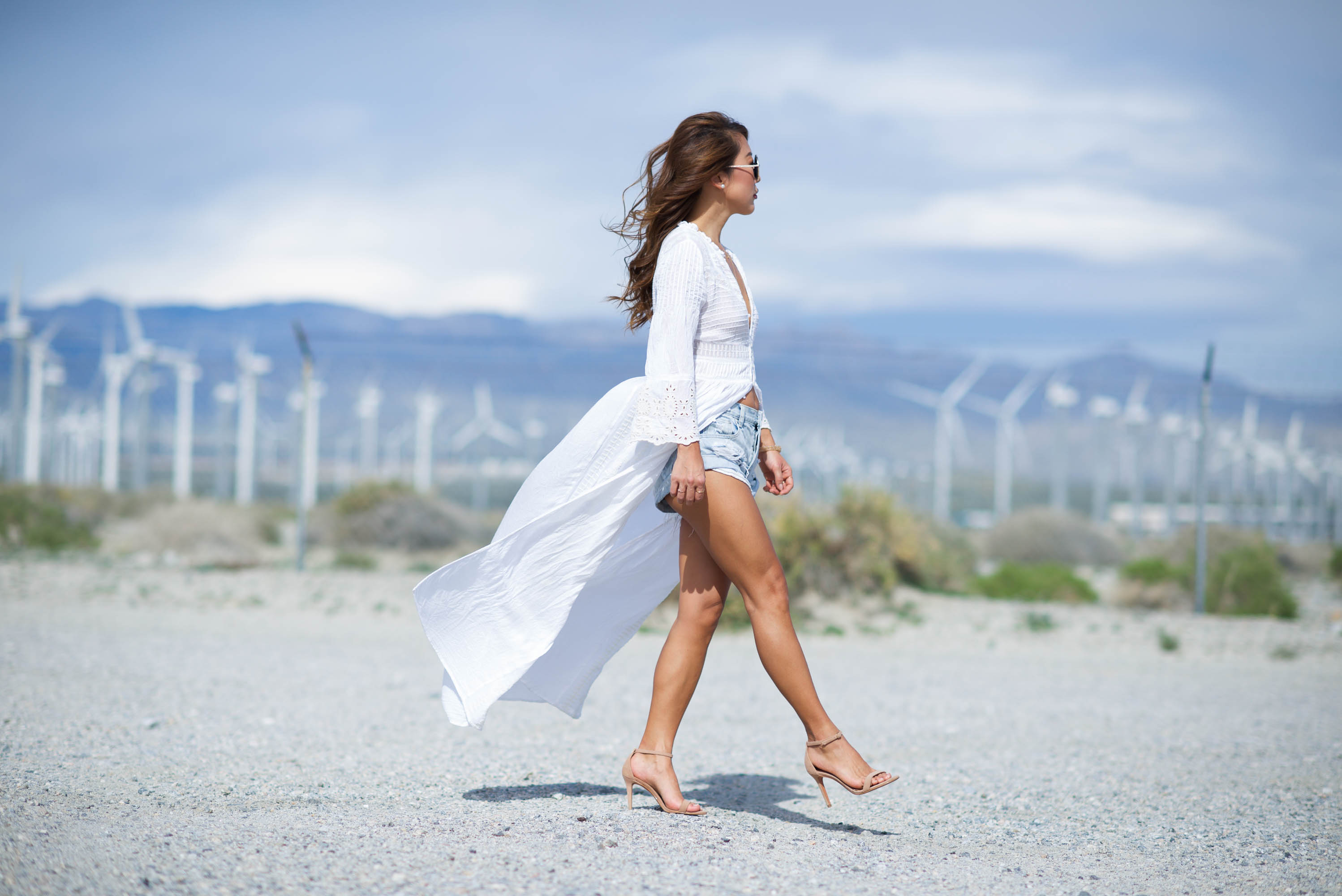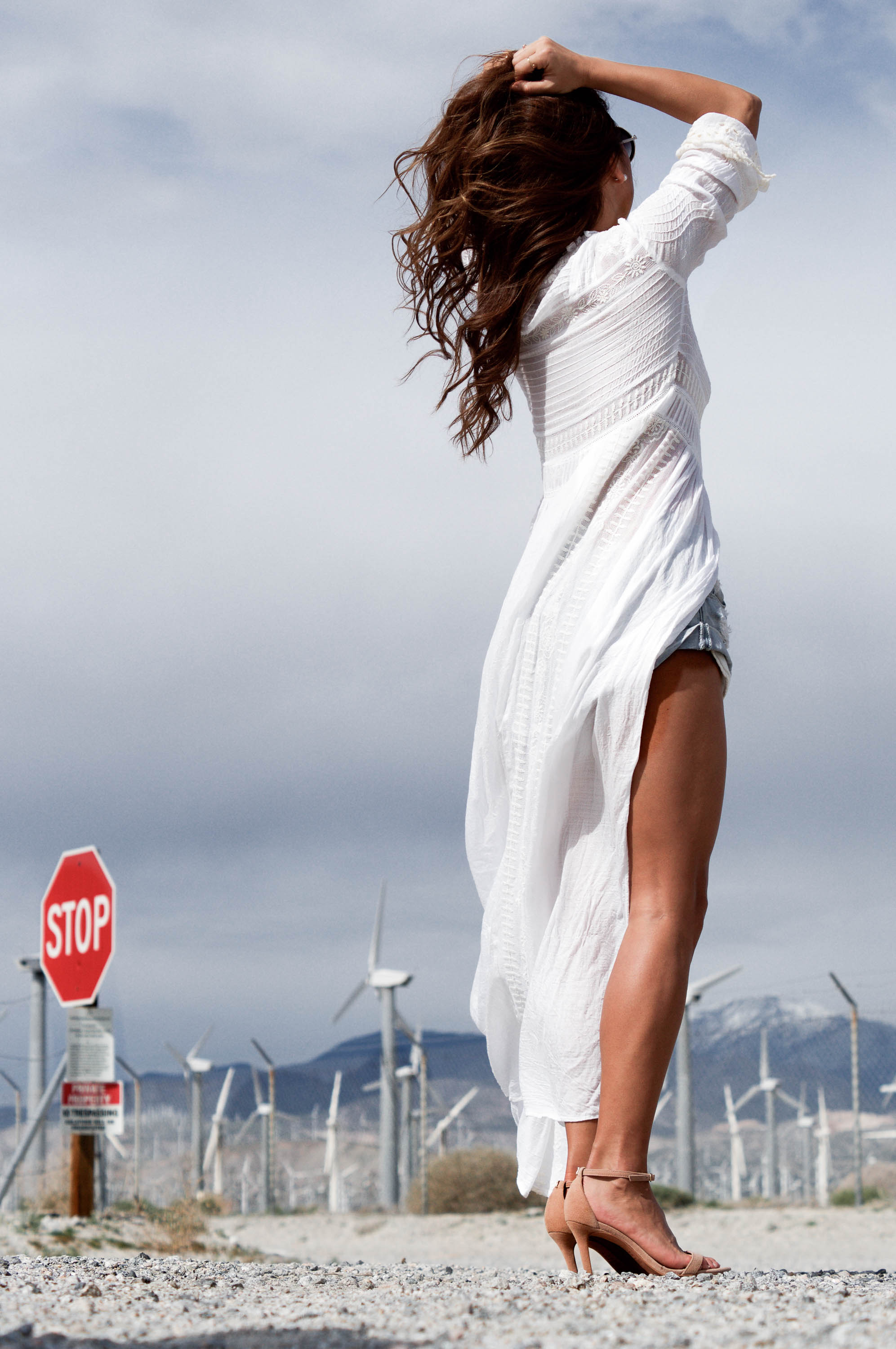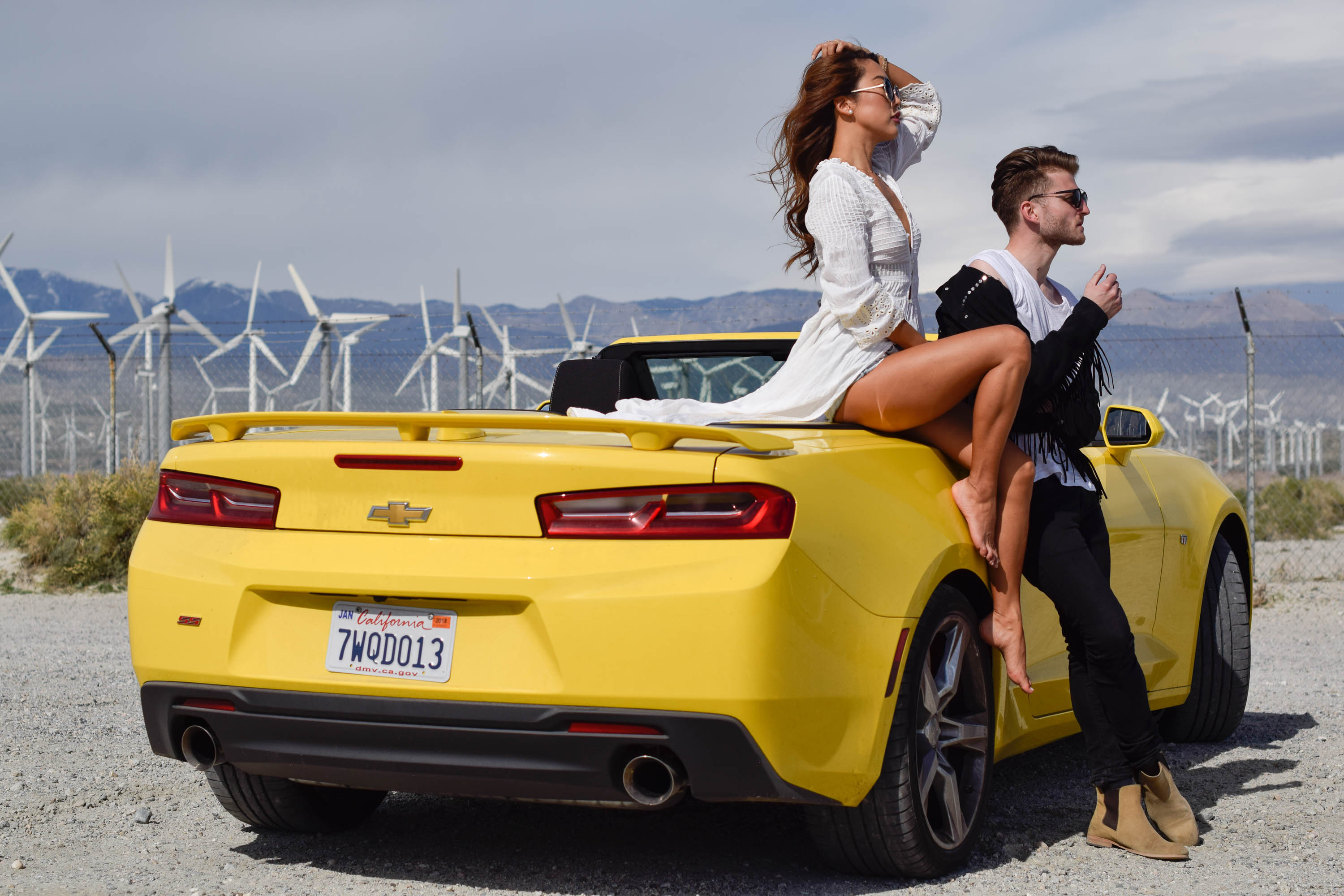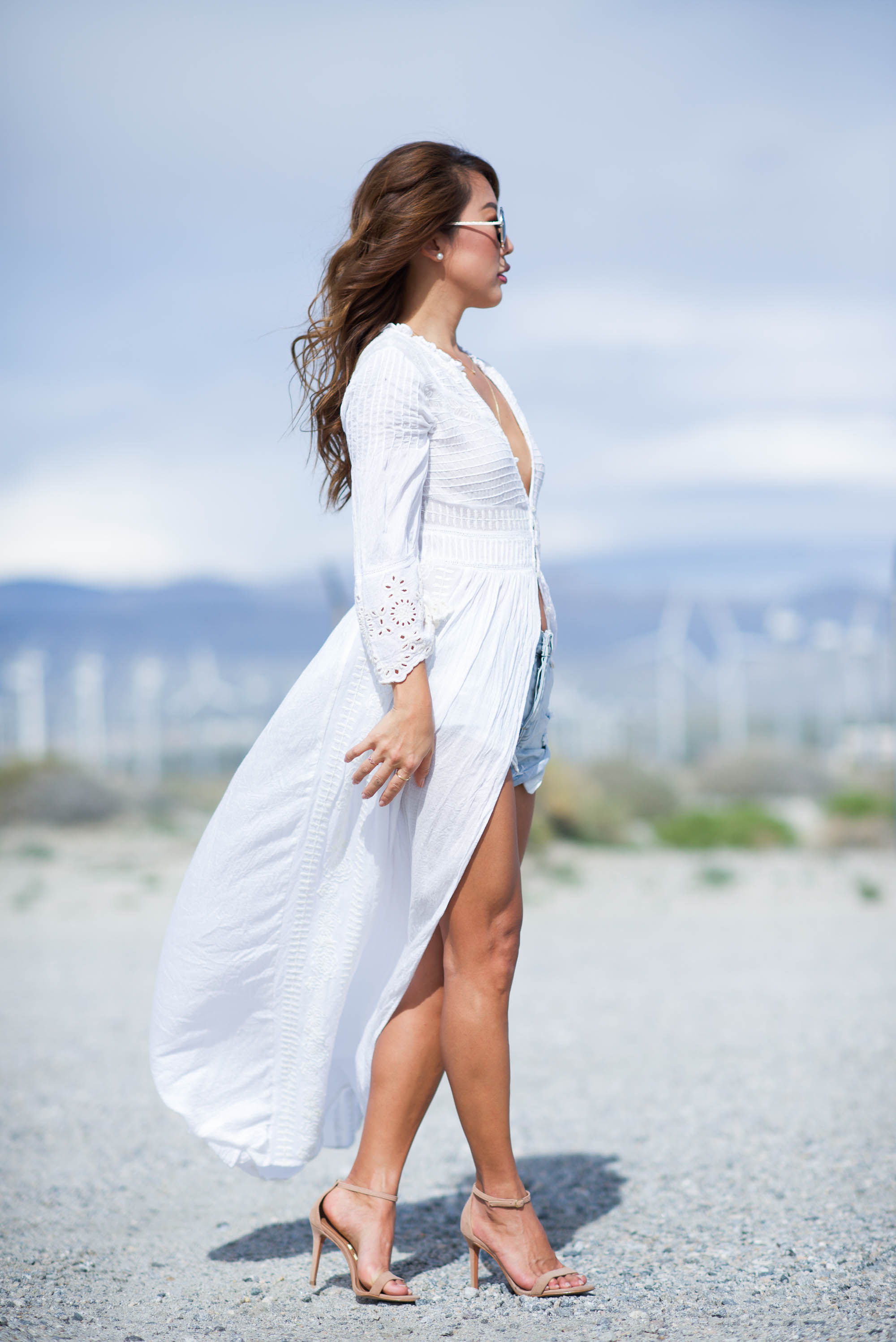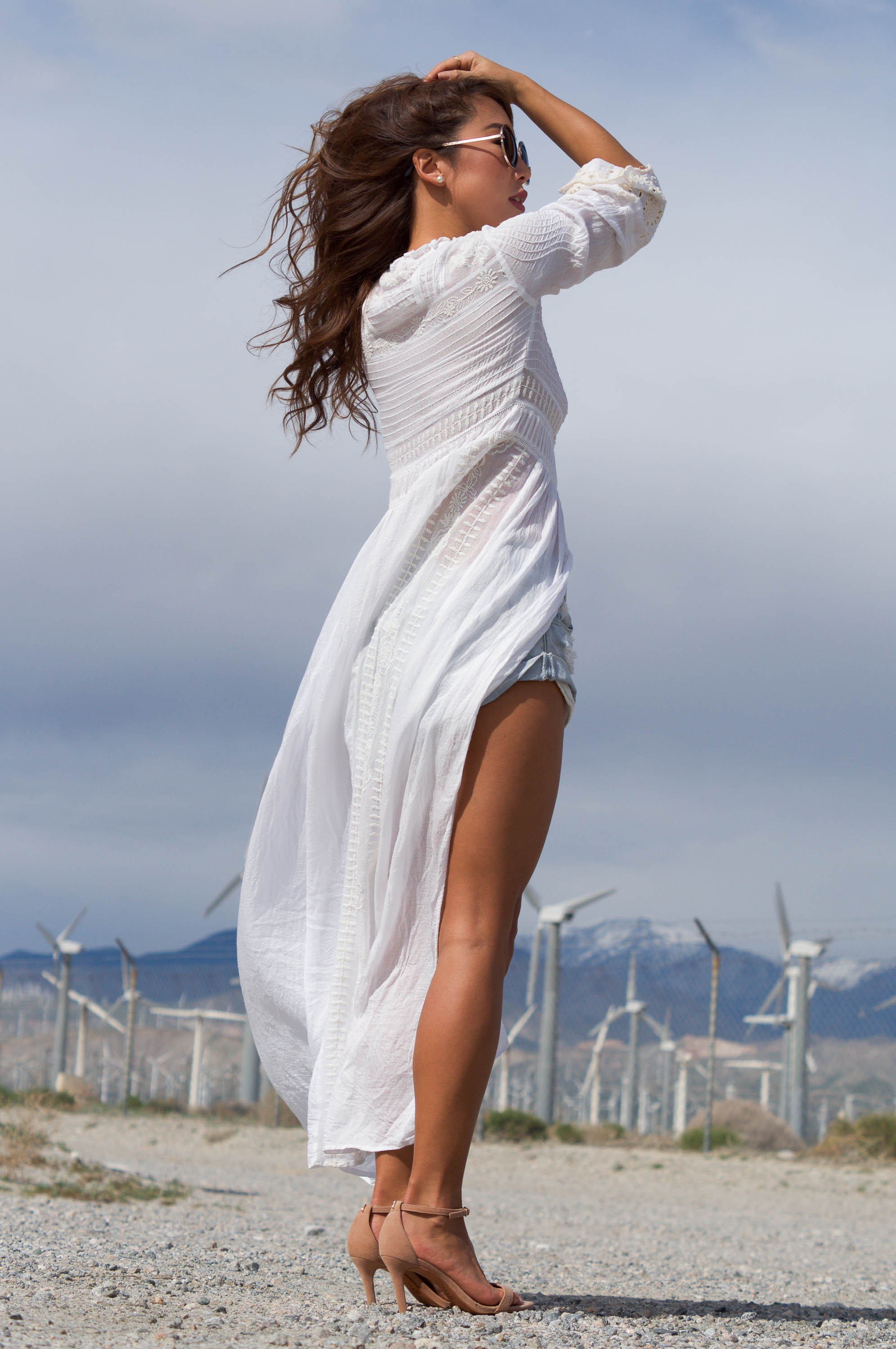 The Parker Palm Springs | This hotel was definitely on my list and I ticked it off! We decided to only have a quick brunch since we had so much on our agenda. The Parker was decorated by Jonathan Adler so you can see patterns and bold colors everywhere. The white wall at the entrance is just the tip of the iceberg of this beautiful luxurious property, where not only fashion blogger dreams come true.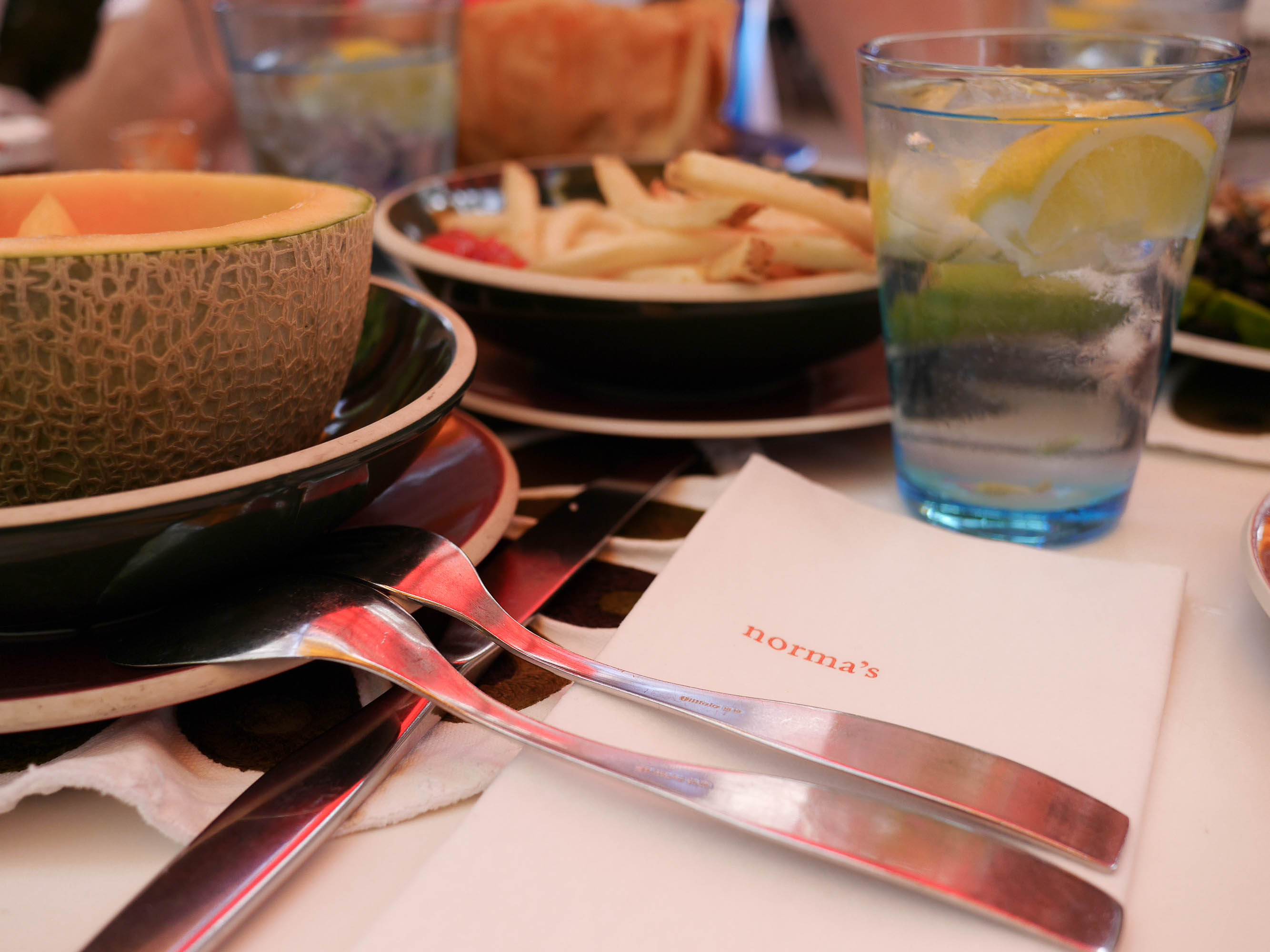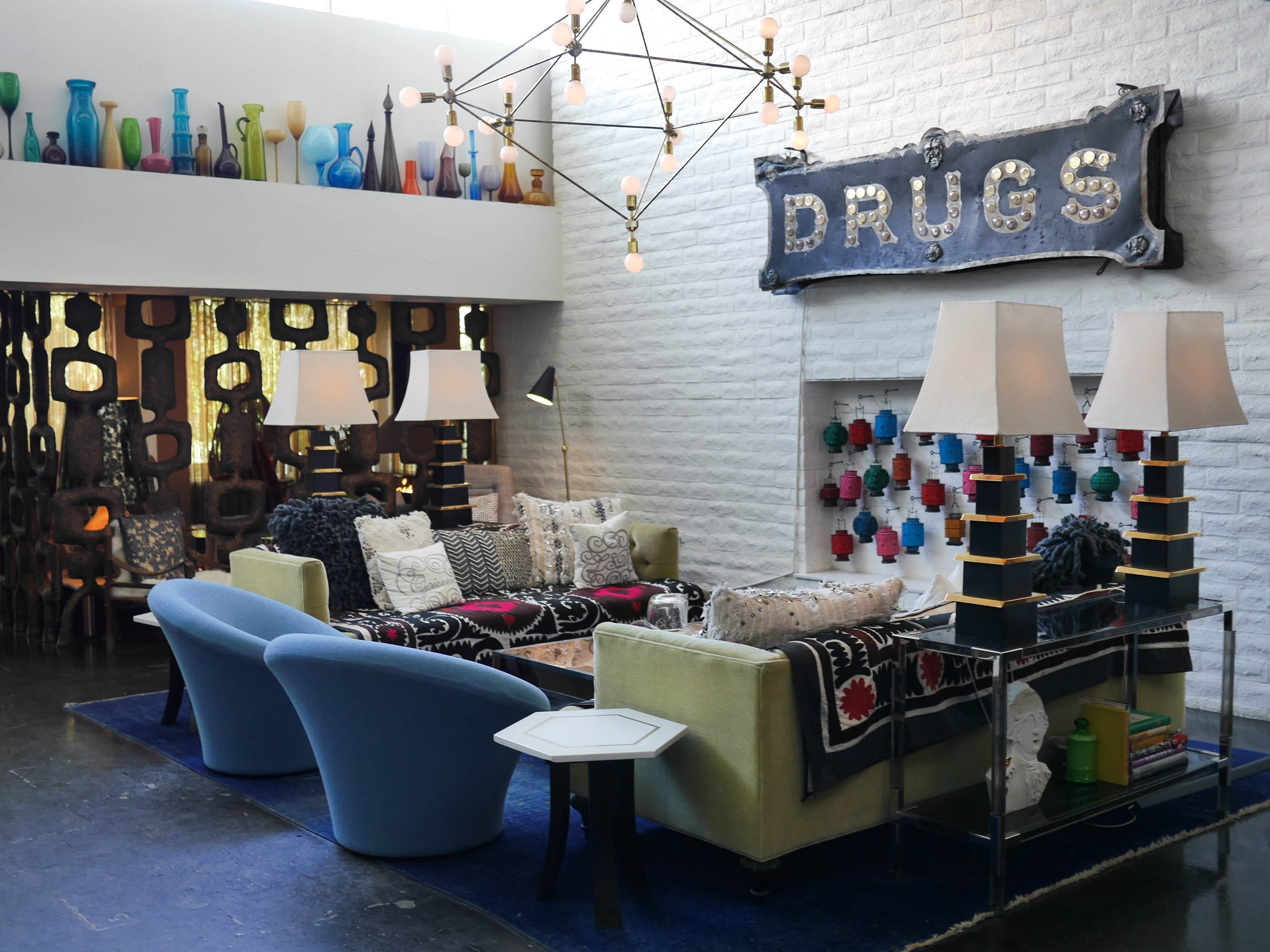 The Saguaro Palm Springs | Welcome to a colorful world of pink, purple and yellow doors! This playful boutique hotel is pure fun so be ready to let your inner child out. You can imagine I was all smiles when I saw those doors. Make a short stop in the backyard parking lot for some super cool shots. And don't tell them I've sent you! :)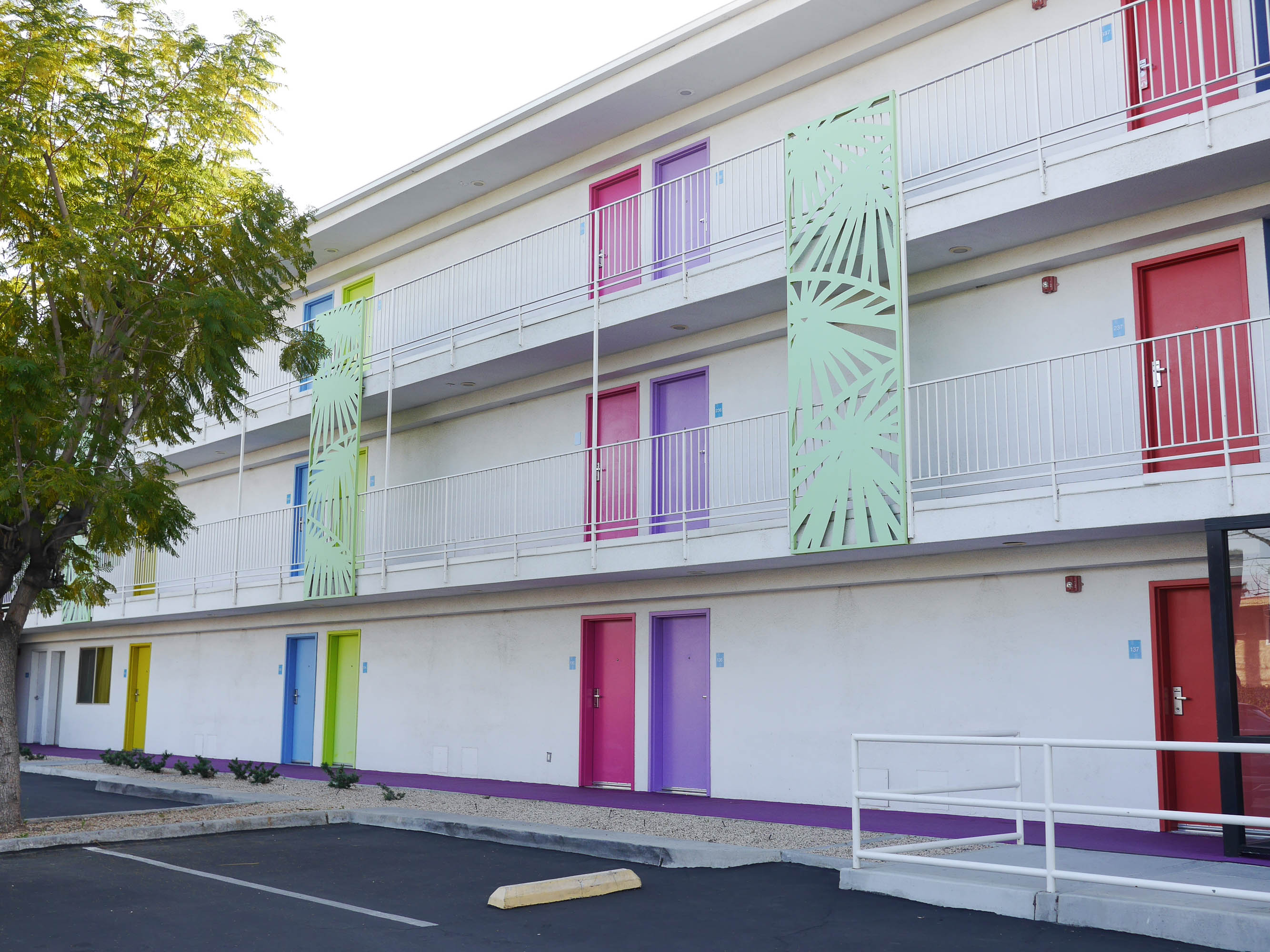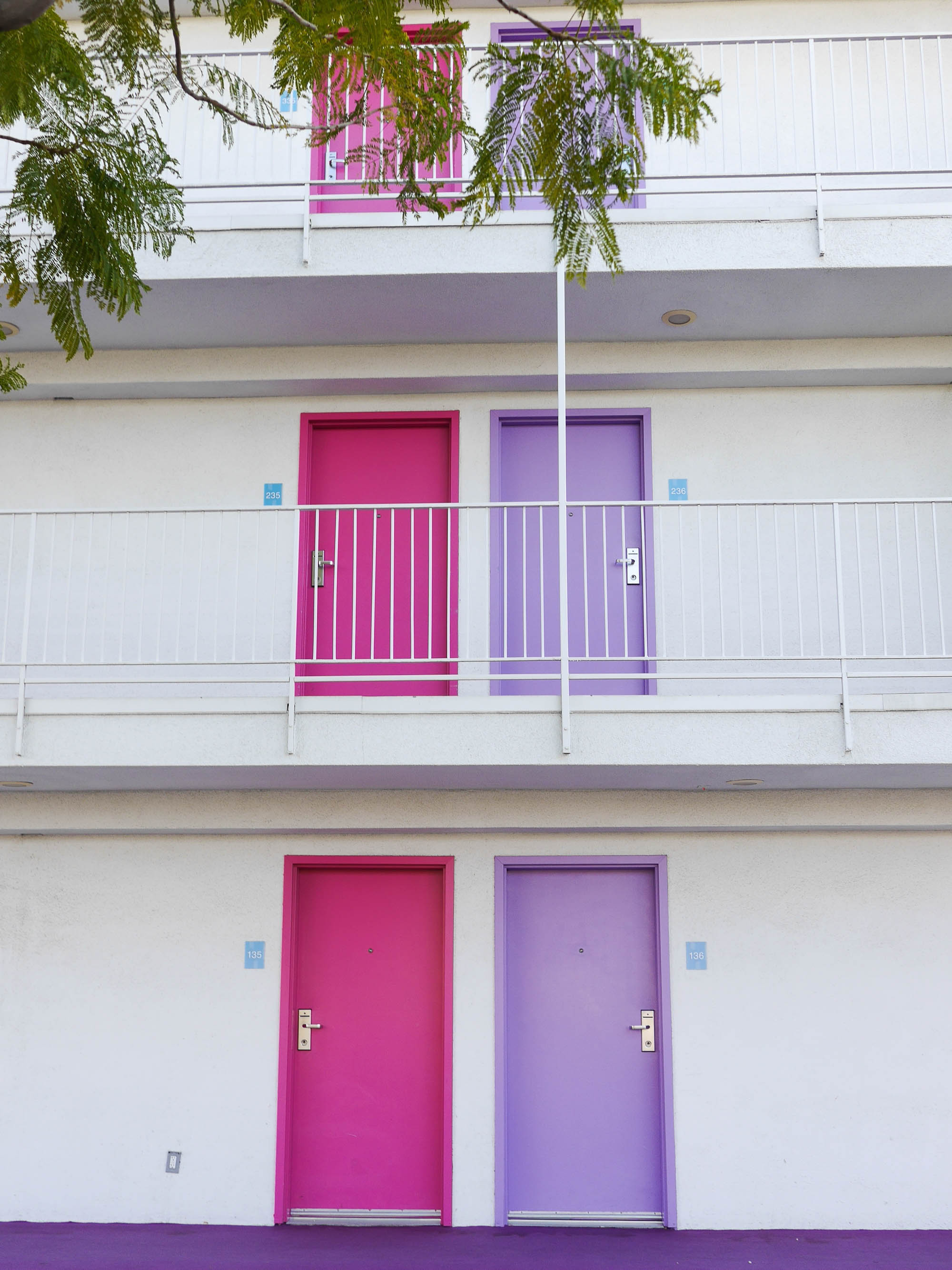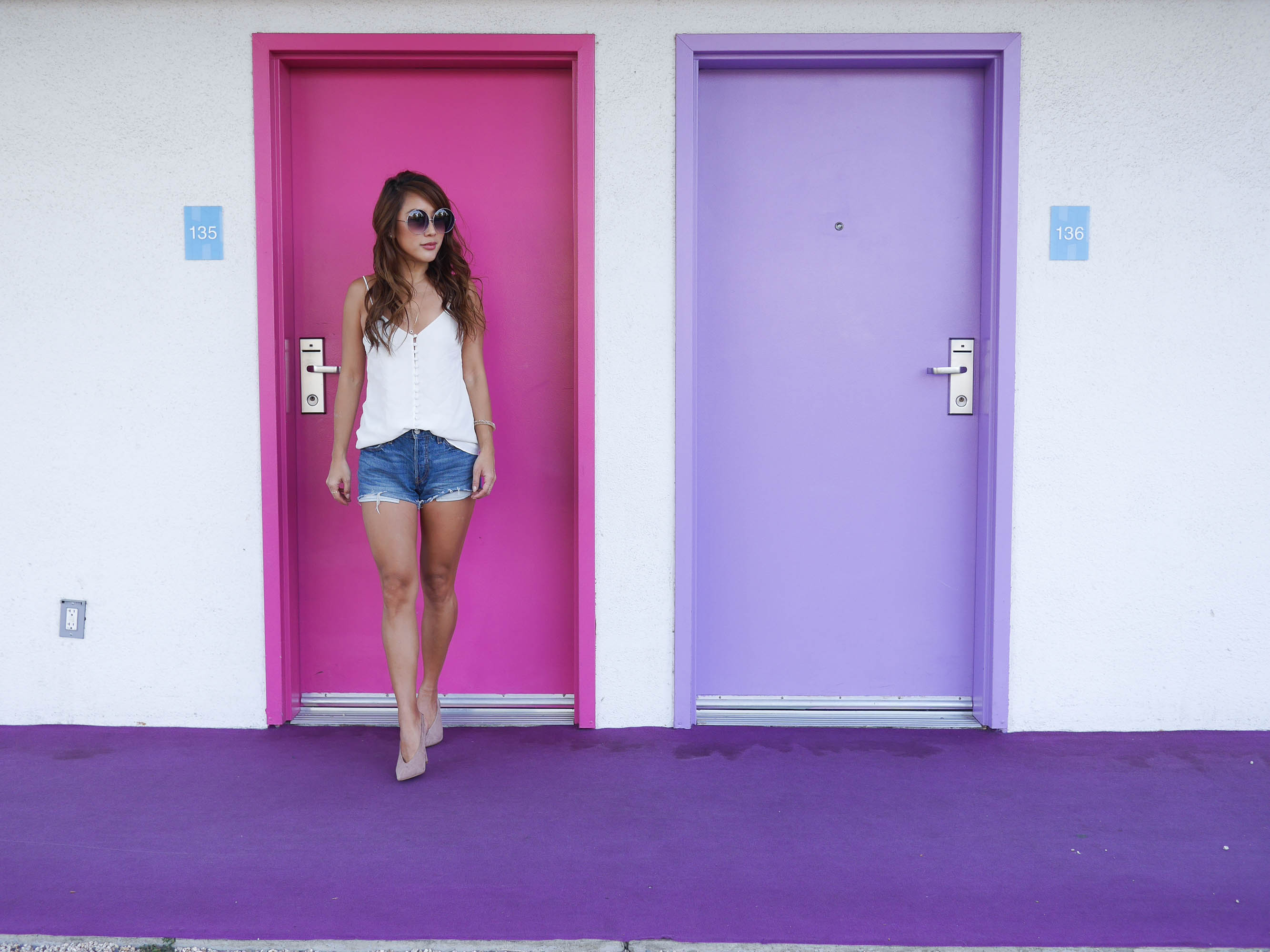 White top by Aritzia | very similar here
Asos denim shorts
Aldo slingbacks
Check out my DAILY DETAILS page for more fashion picks.
Photos by Stilysto