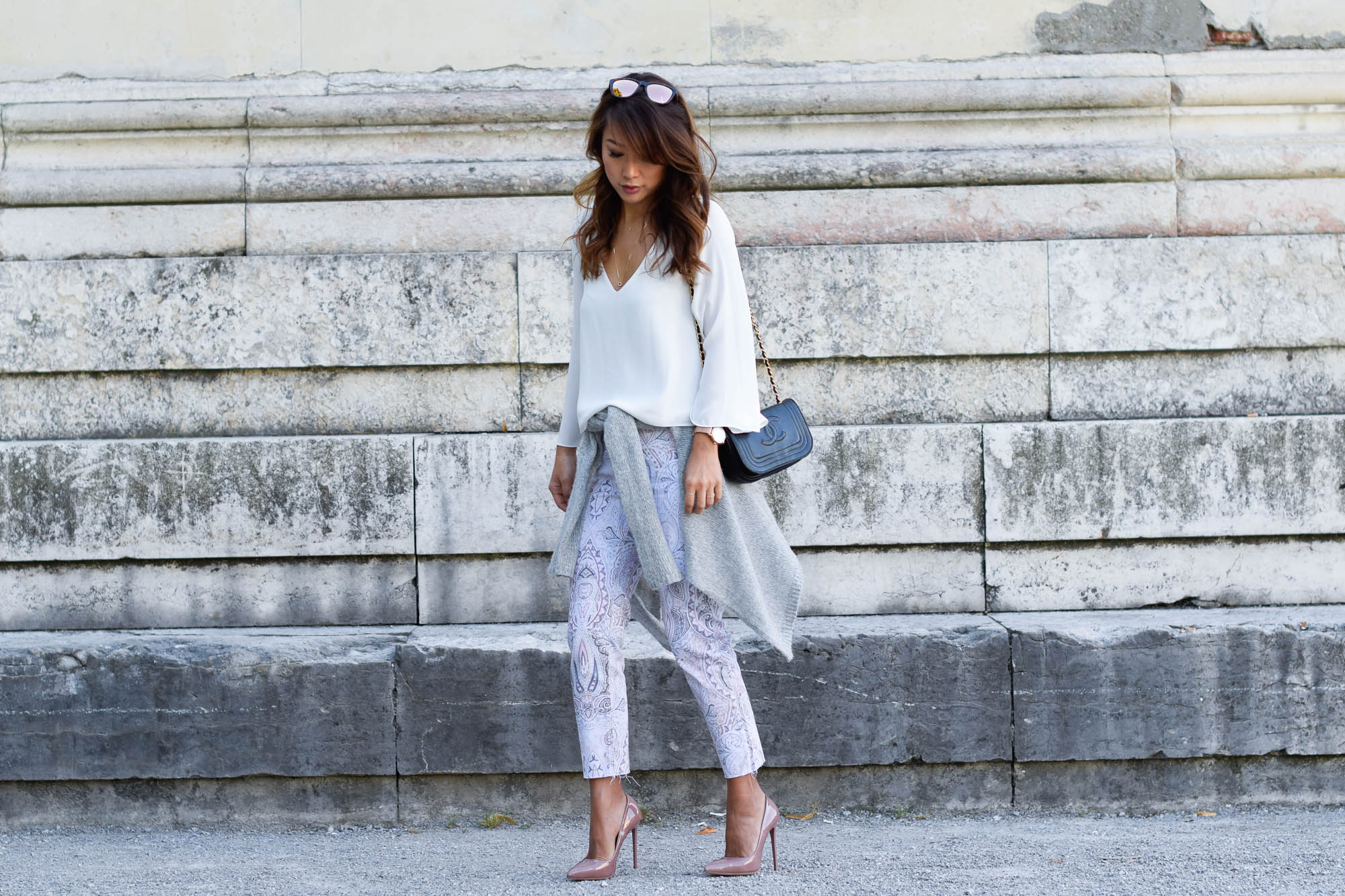 Happy Monday, loves!
I hope you had a good day so far. I stayed at home and tried to get some work done. It's actually my last day of vacation(I had almost 5 weeks off) and I wouldn't mind staying longer off-duty.;)
But tomorrow the sky has me back.
I'm flying to Sao Paulo and spending my layover in Rio. Unfortunately flights to Sao Paulo will be discontinued from Munich, so it's the last time for me to visit Rio. And I'm all ready for the beach and a coconut!
I usually create my outfit around the shoes. It just depends in which kind of mood I am. And I totally felt like blush heels that I didn't had the chance to wear yet. They have the perfect rosy blush shade, which suits my tanned skin tone so well. The nose is quite short and I don't have to mention how much I love a high heel. :) And then I saw the bright grey booties smiling at me from the shoe shelf. And yes, they also make a good match with the rest of my outfit.
So I went out with two pair of shoes. It"s like a day to night outfit. Or the other way around, because the outfit still looks chic with the pointy suede booties.
Which look do you like more? With heels or booties?
Enjoy your Monday evening, lovelies.
xx
Ji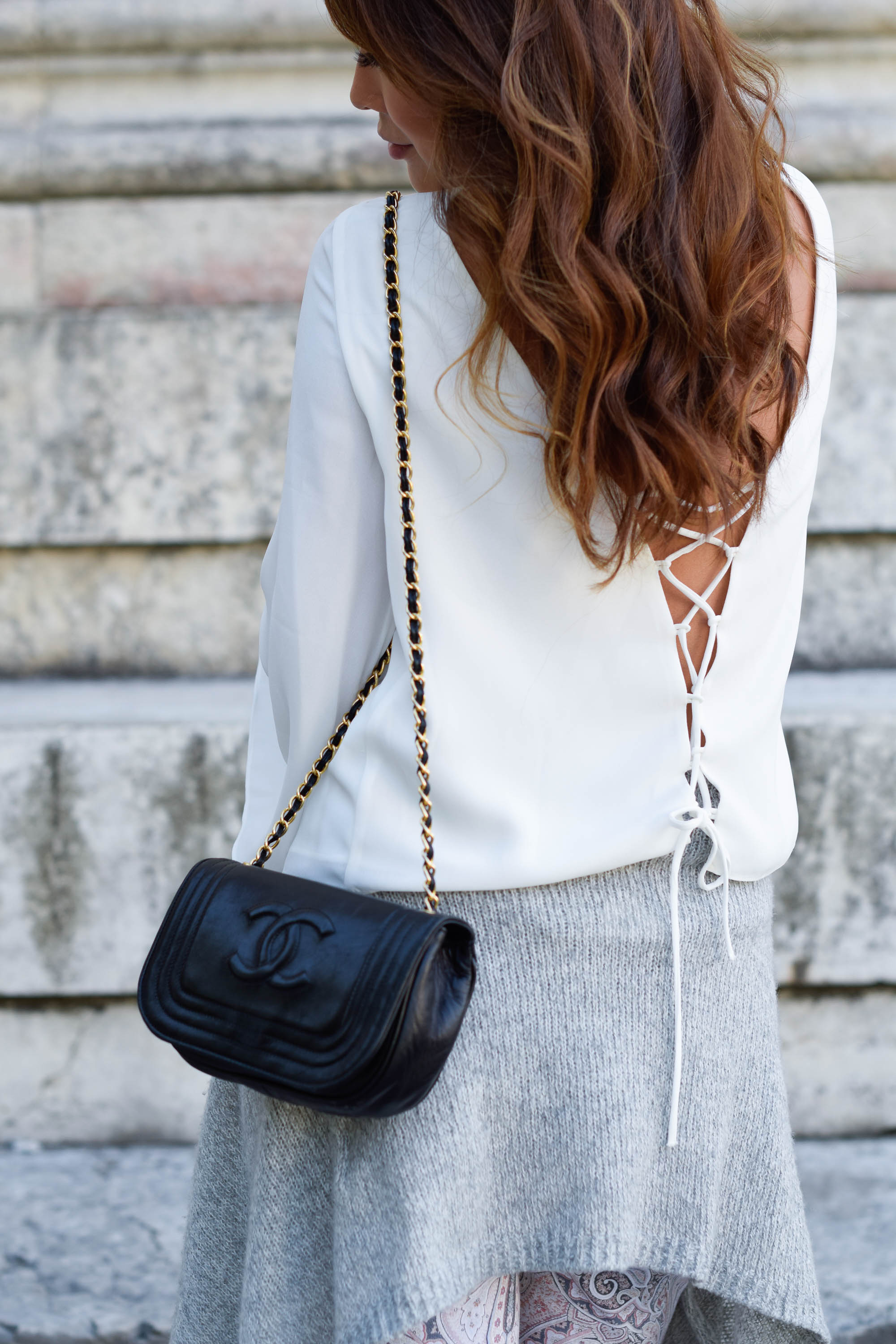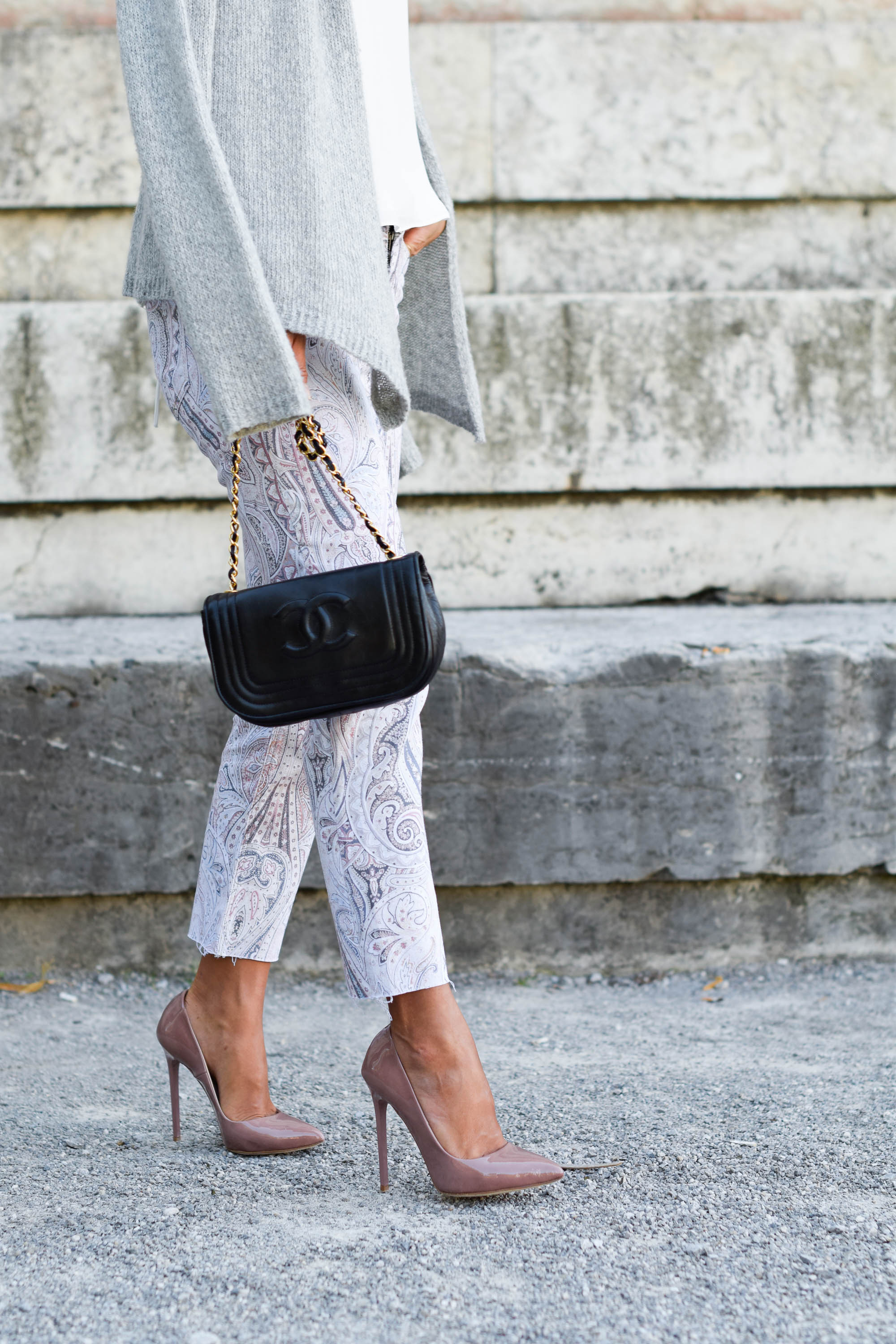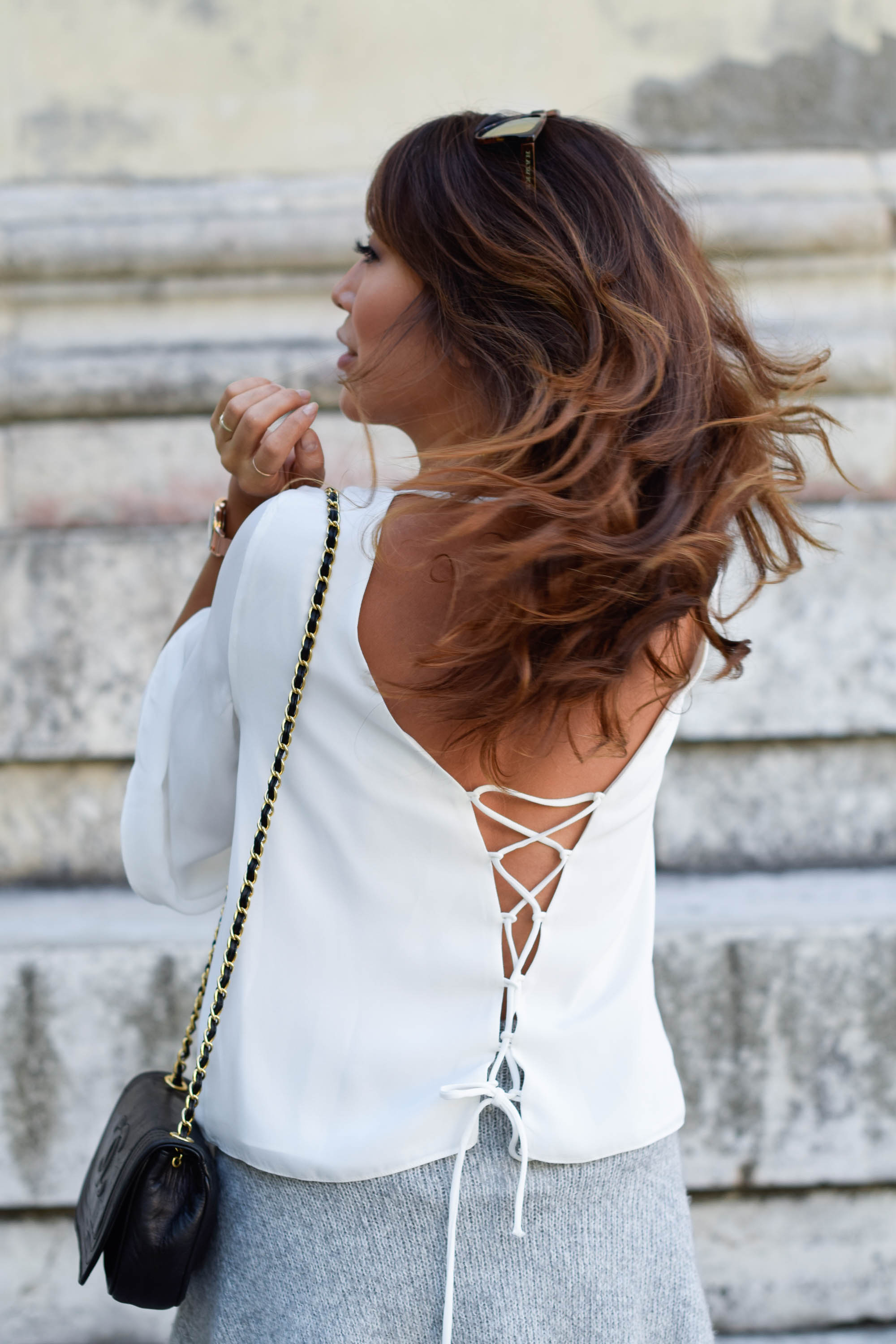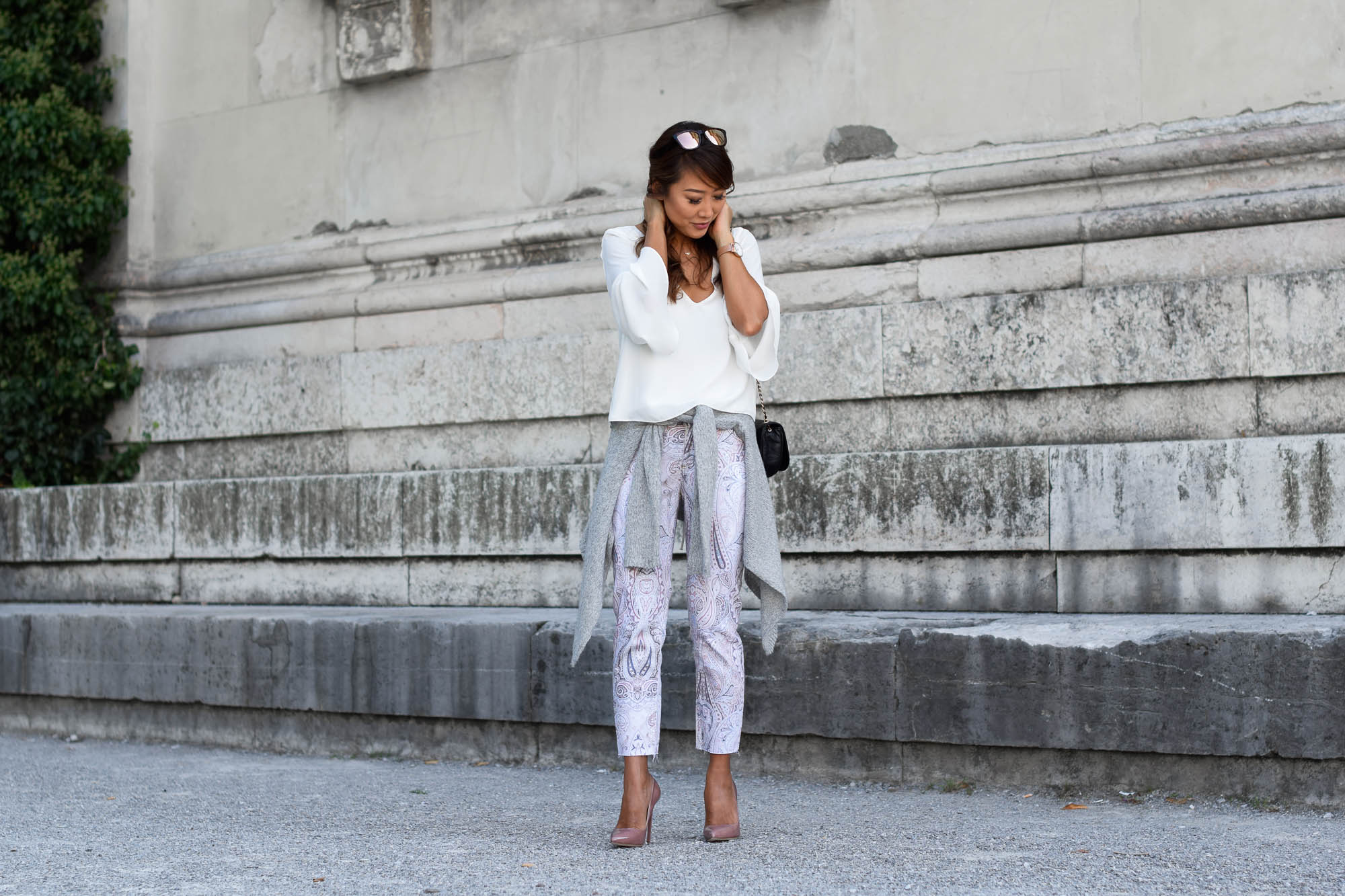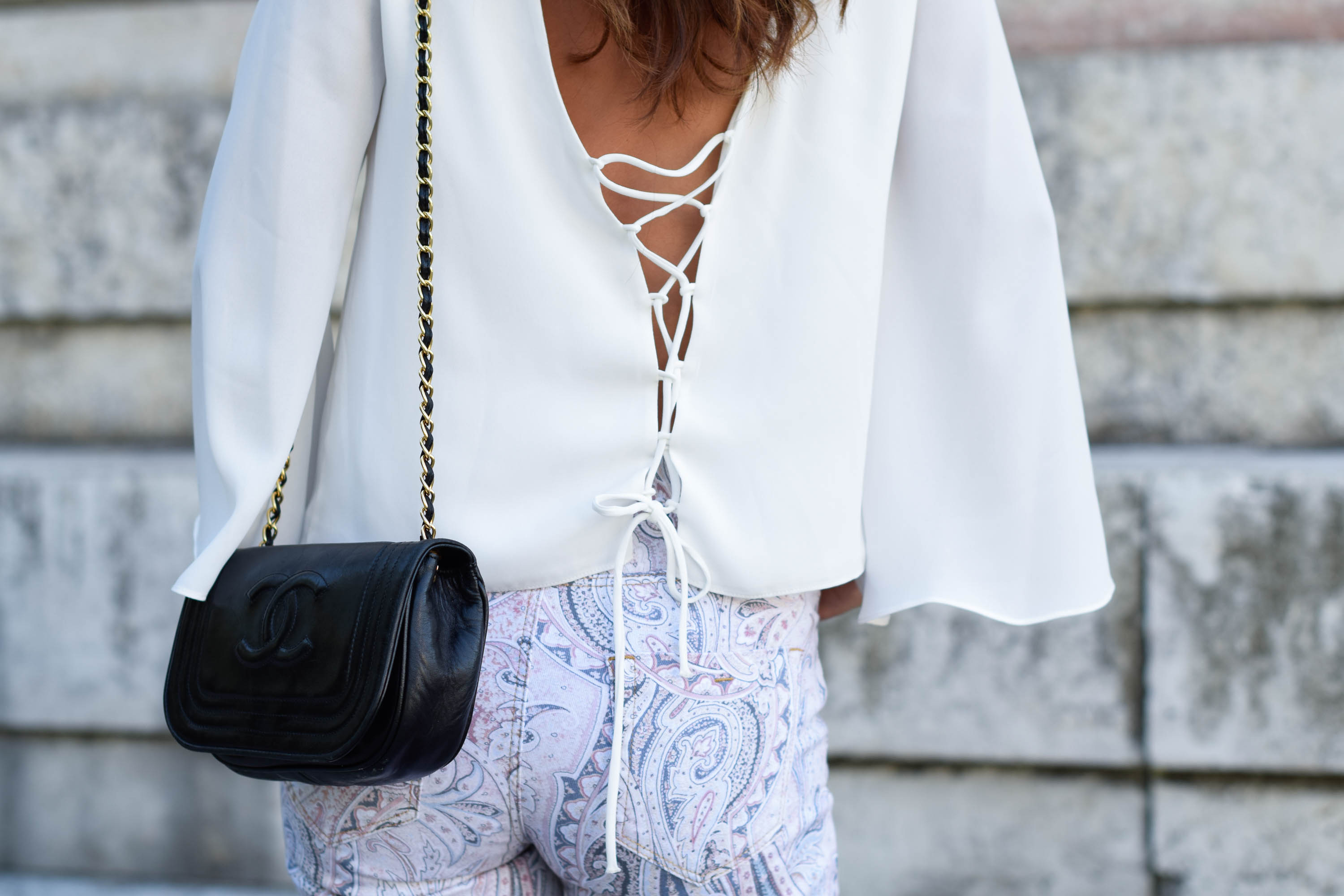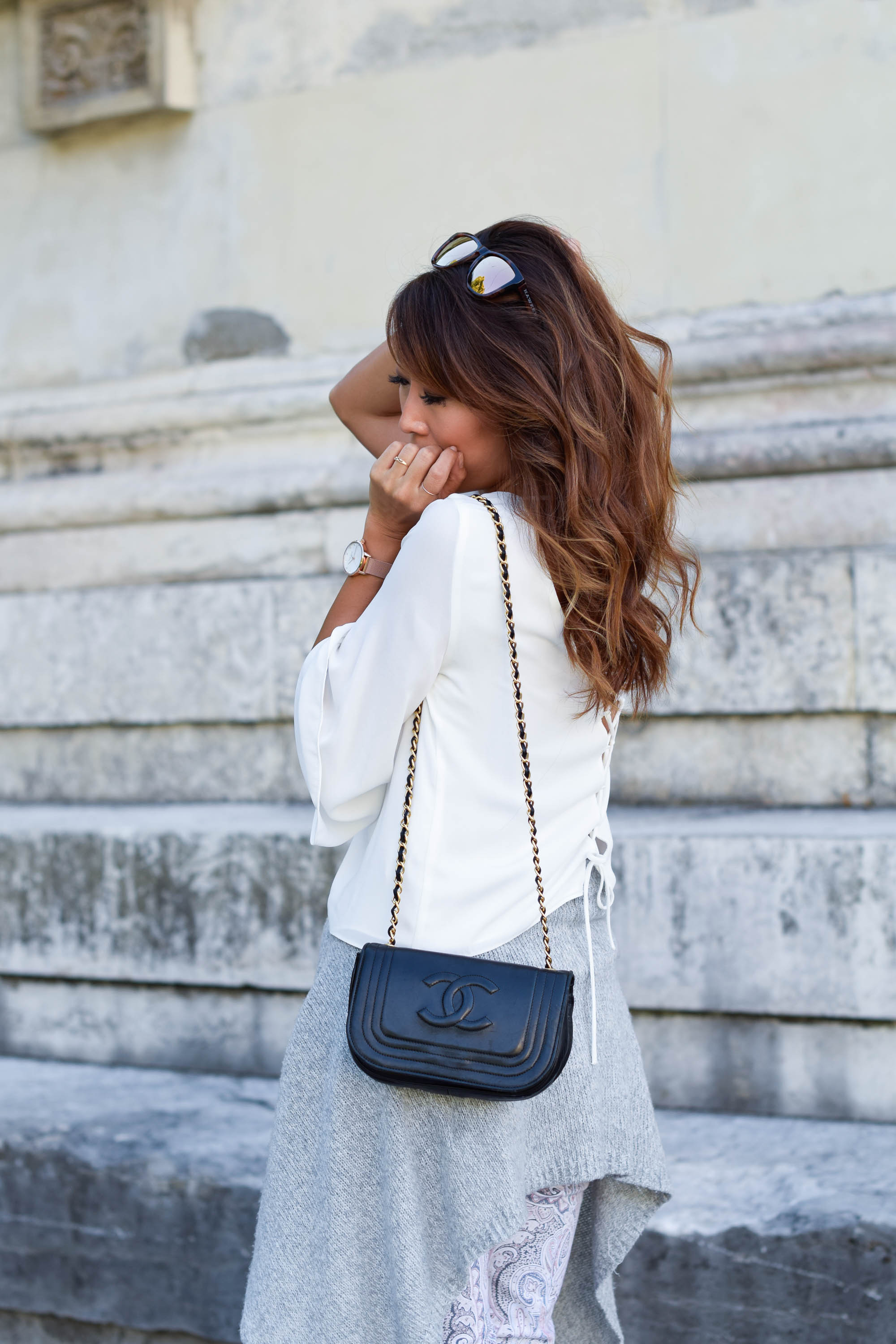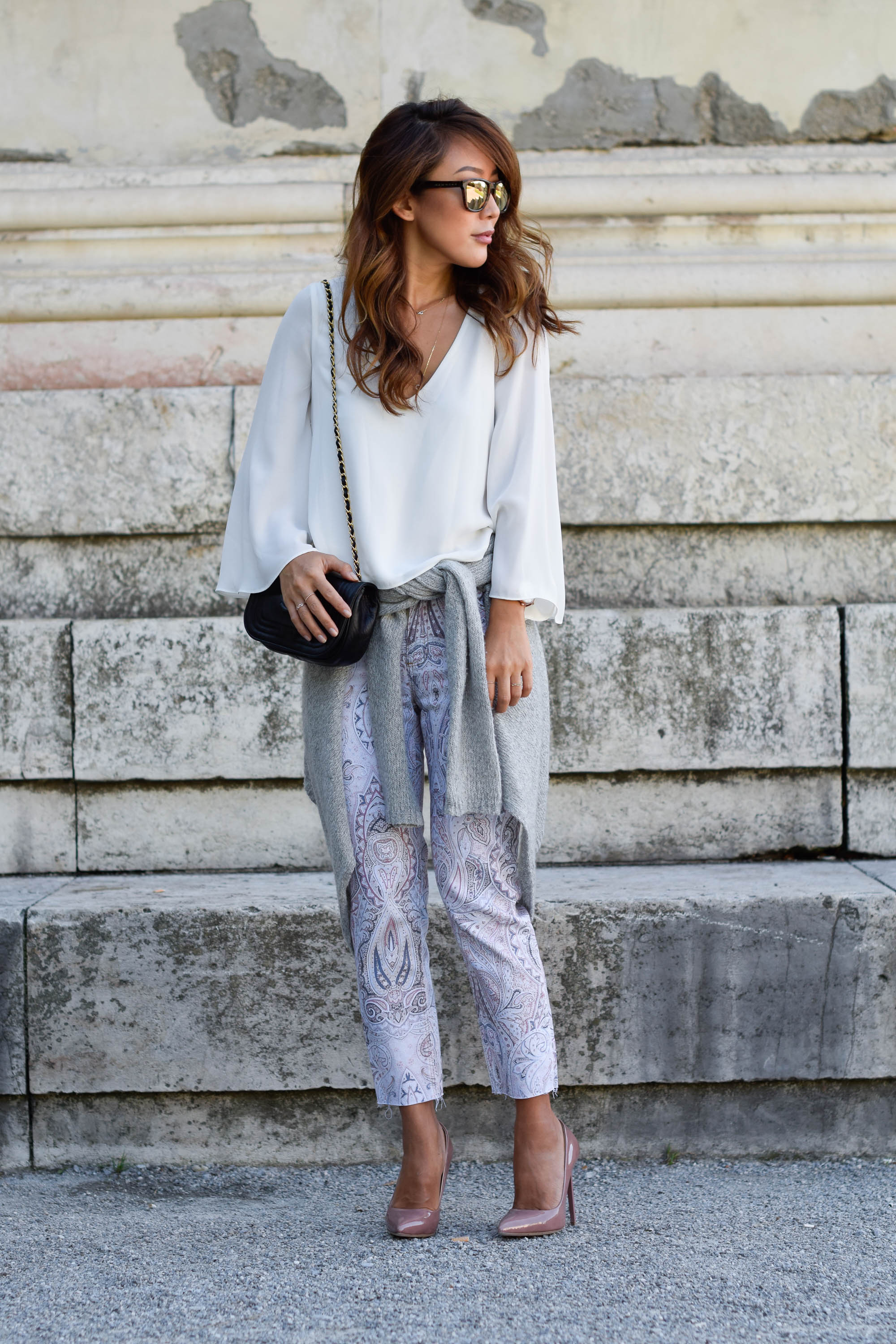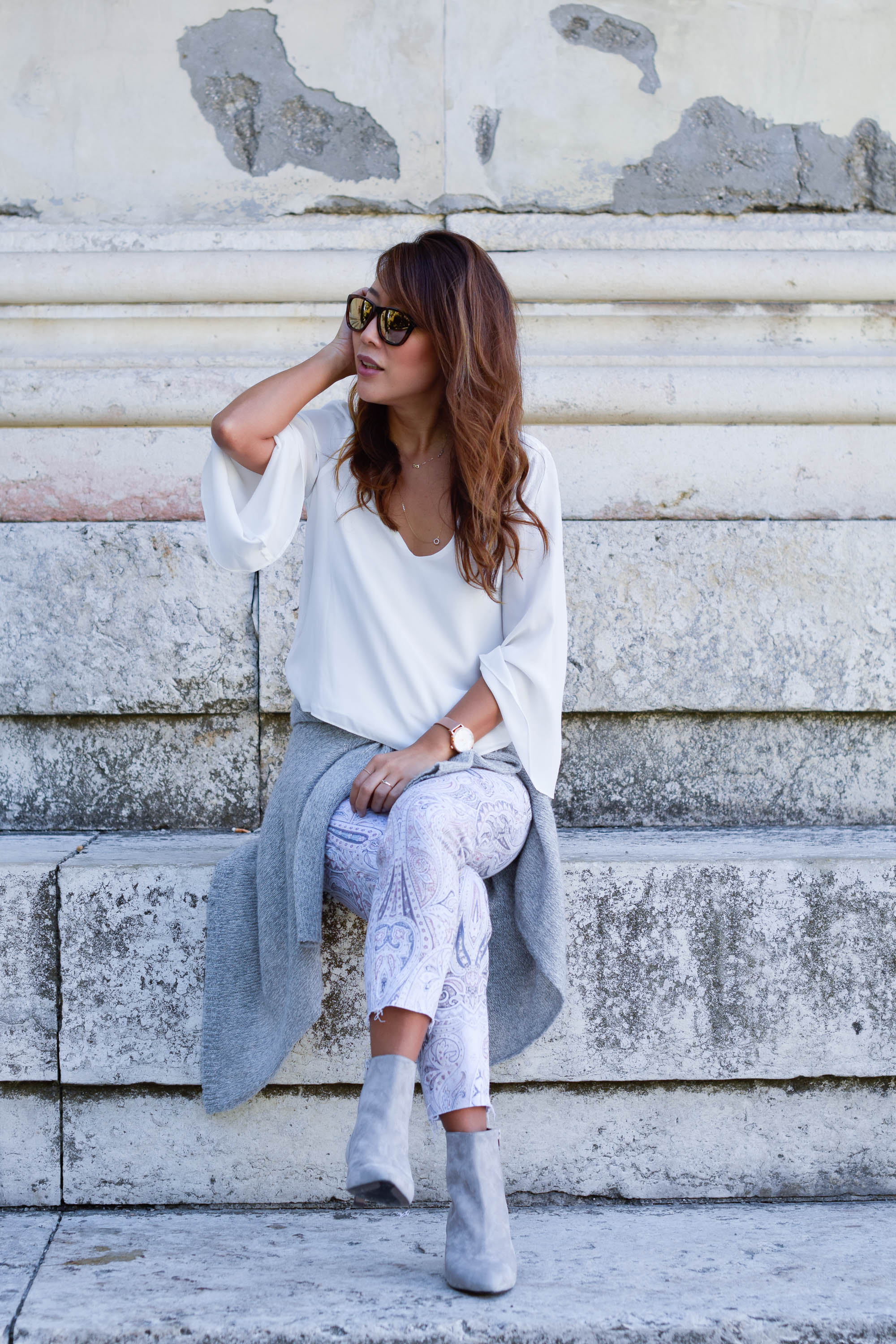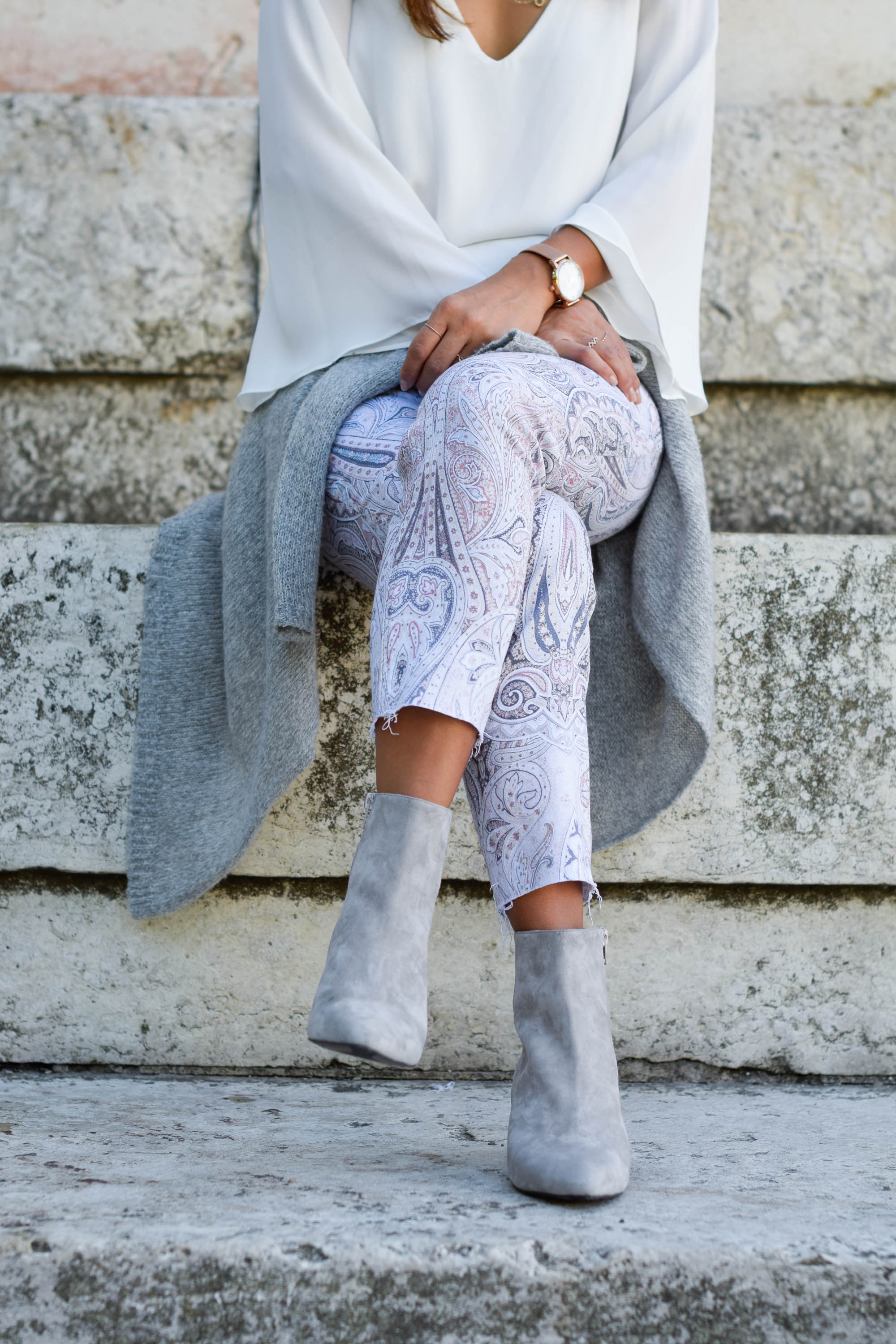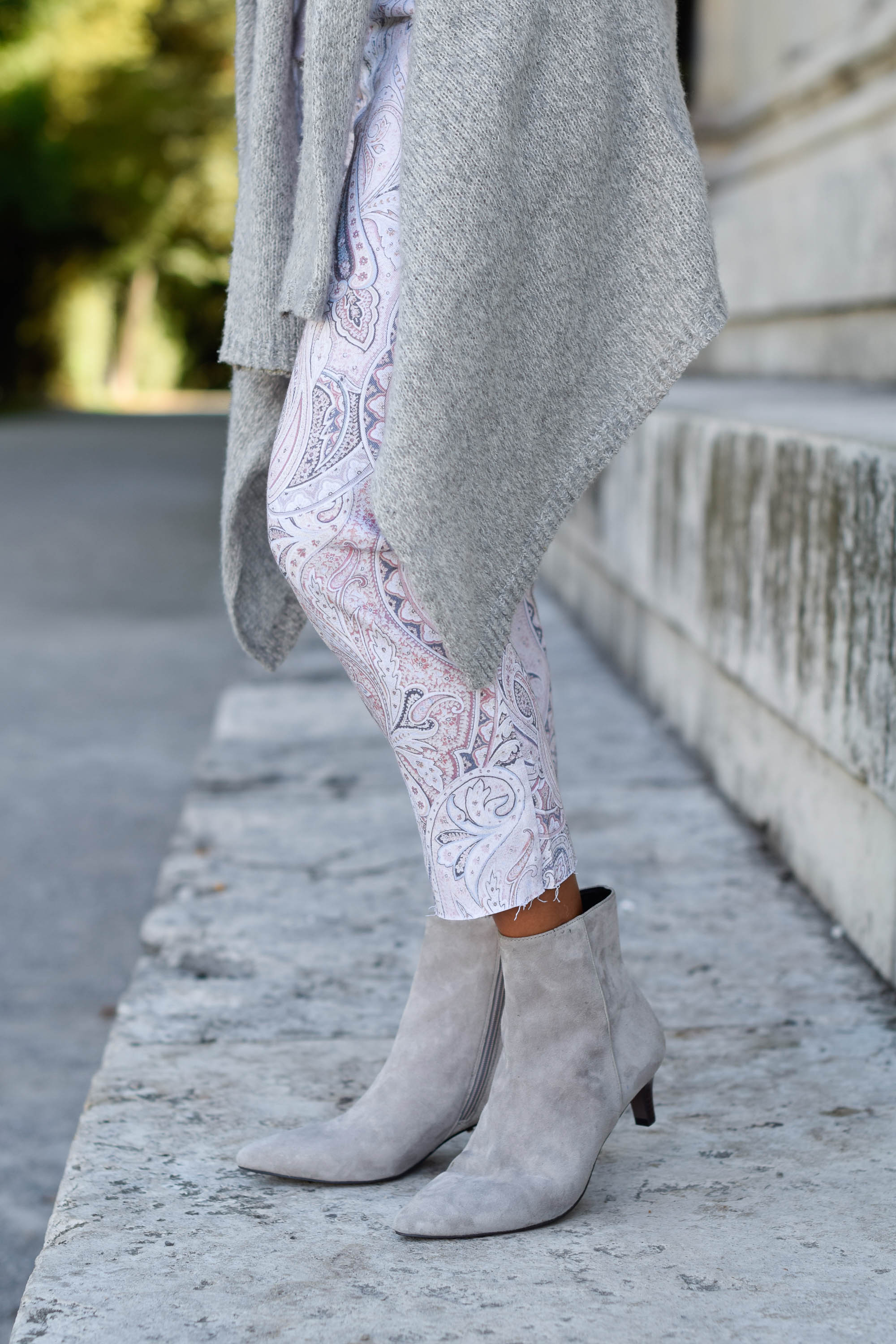 Zara blouse | shop similar here
Cardigan by Gilly Hicks | shop similar here
Oui paisley pants
Belmondo booties
Blush heels from Italy | shop very similar here
Chanel bag


Did you see the post about my Korean beauty haul?
I'm also sharing how to shop beauty products in Korea.