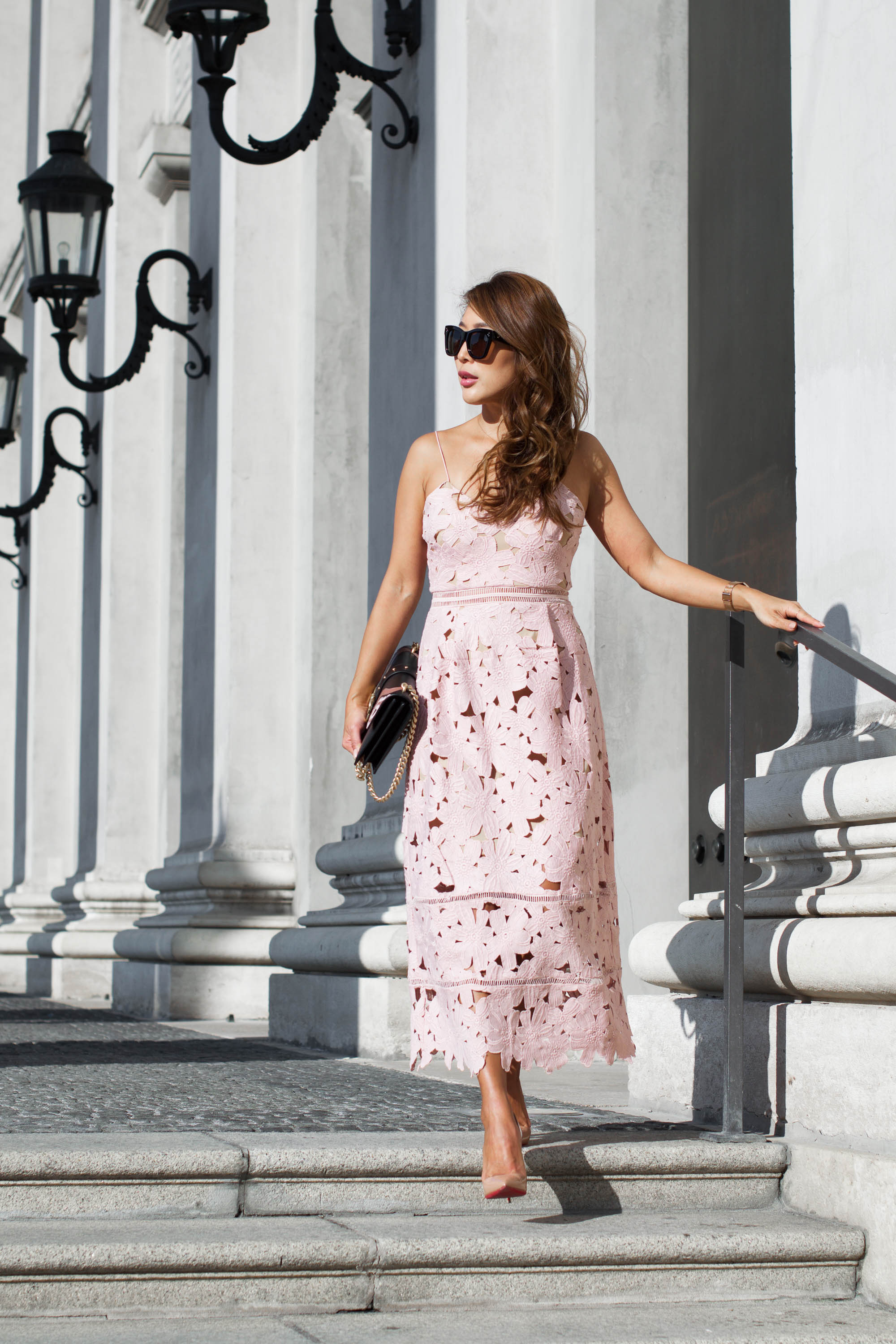 Happy Easter from Boston my loves!
I hope you are having a wonderful time with your loved ones.
I'm currently in Boston and trying to finish this blog post before I'm off for breakfast. It's a beautiful sunny day and I can't believe that temperature will go up onto 27 degrees!
It seems like an Easter egg present for me, since I got this flight out of my standby line with many other colleagues, who had to fly over the holidays leaving their kids and family behind. So I'm gonna enjoy this day to the fullest! If you are interested, I was talking about some changes regarding my crew life in my last blog post, which you can find here.
Nothing screams more spring than a floral dress in blush! And I decided to go tone-in-tone with a blush biker jacket to give this look a cool touch. I've got some questions about the fit and I have to say it's so comfy and easy to wear. I'm wearing a XS and it fits like a glove. If you are more of a bustier person, size up. It's pretty tight around the bust line and I'm not wearing a bra. The fabric has a super nice structure with a feminine shape, so it' for all kind of body shapes.
I paired the dress with my nude So Kate pumps to complete the look. Those Christian Louboutin heels were the best investment I've ever made and I'm still so happy about my choice. They are definitely timeless and worth the money. So if you ever see a pair of Christian Louboutin So Kate or Pigalle in a sophisticated solid color, go for it! I've linked the same pair below and also an alternative.
I'm sending you so much love from Boston and hope you have a fantastic long weekend with lots of fun and yummy Easter eggs.
Thanks for reading!
xx
Ji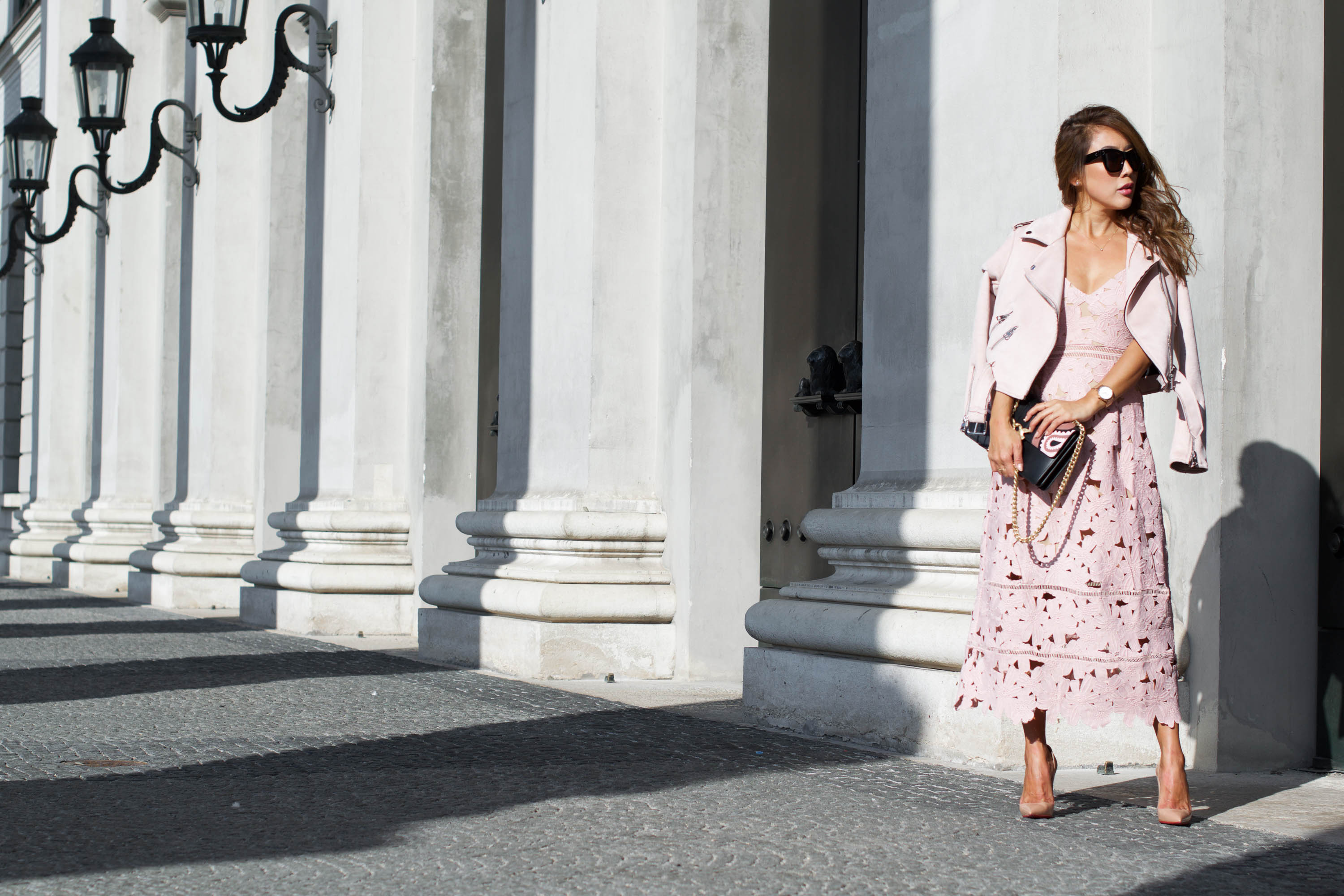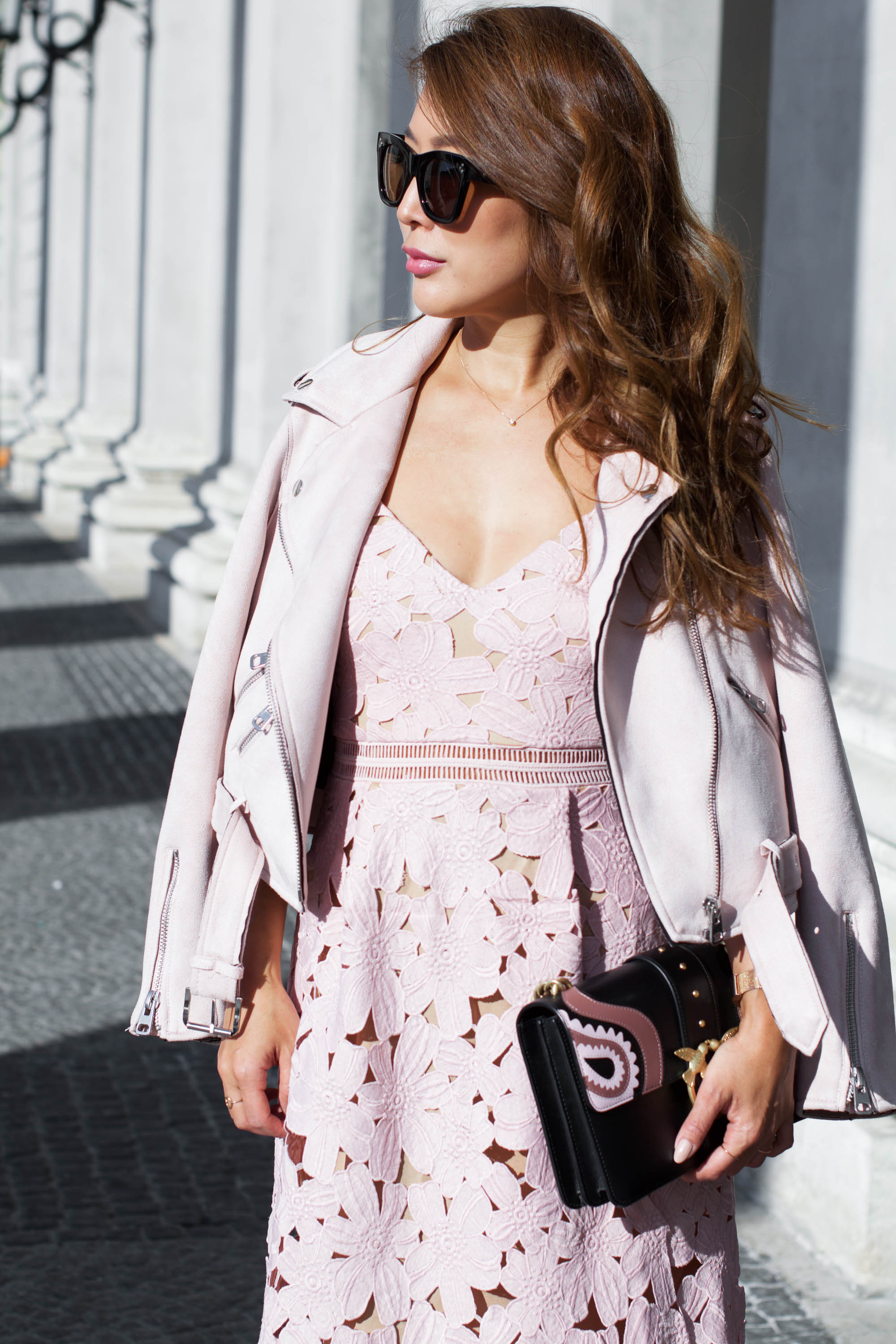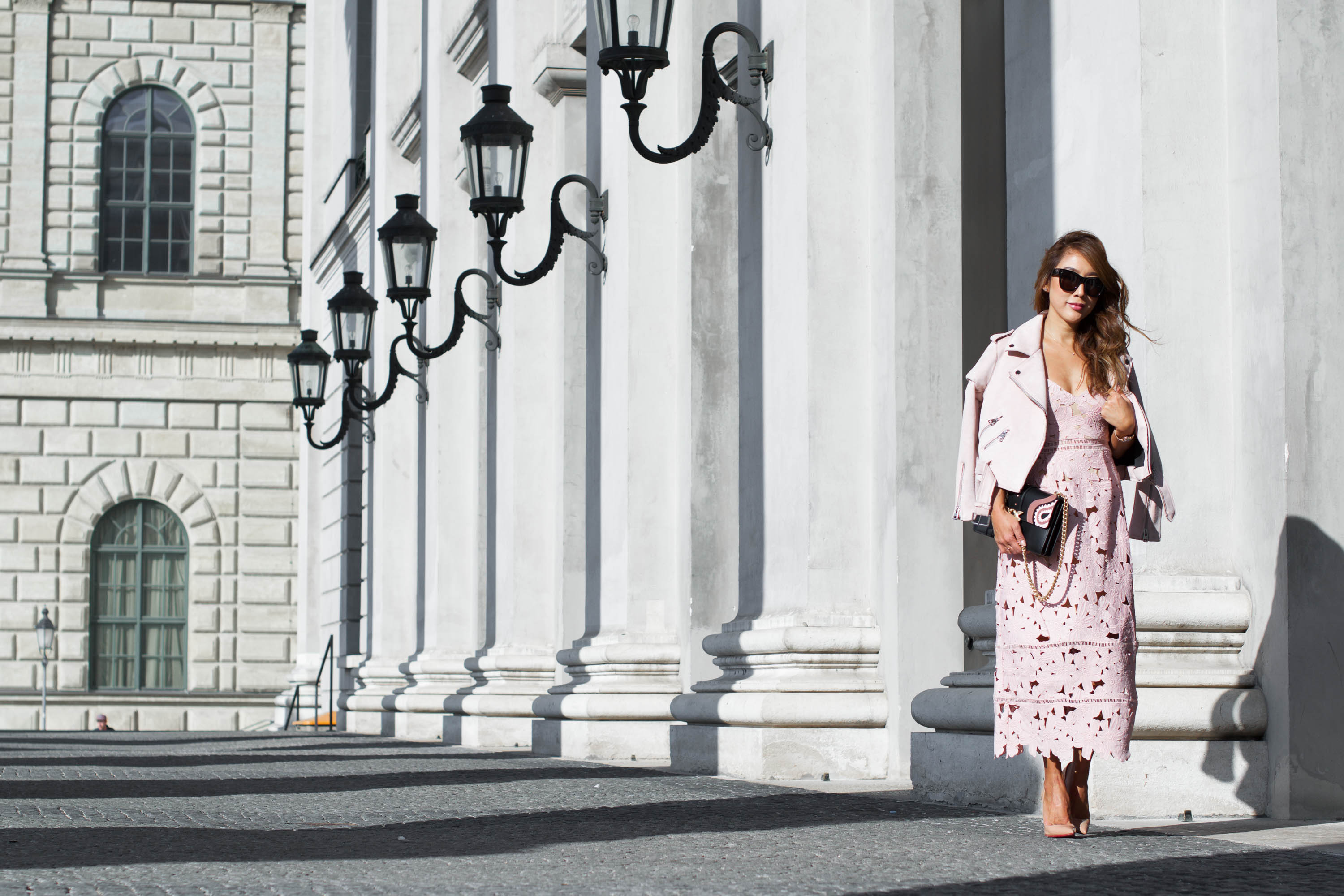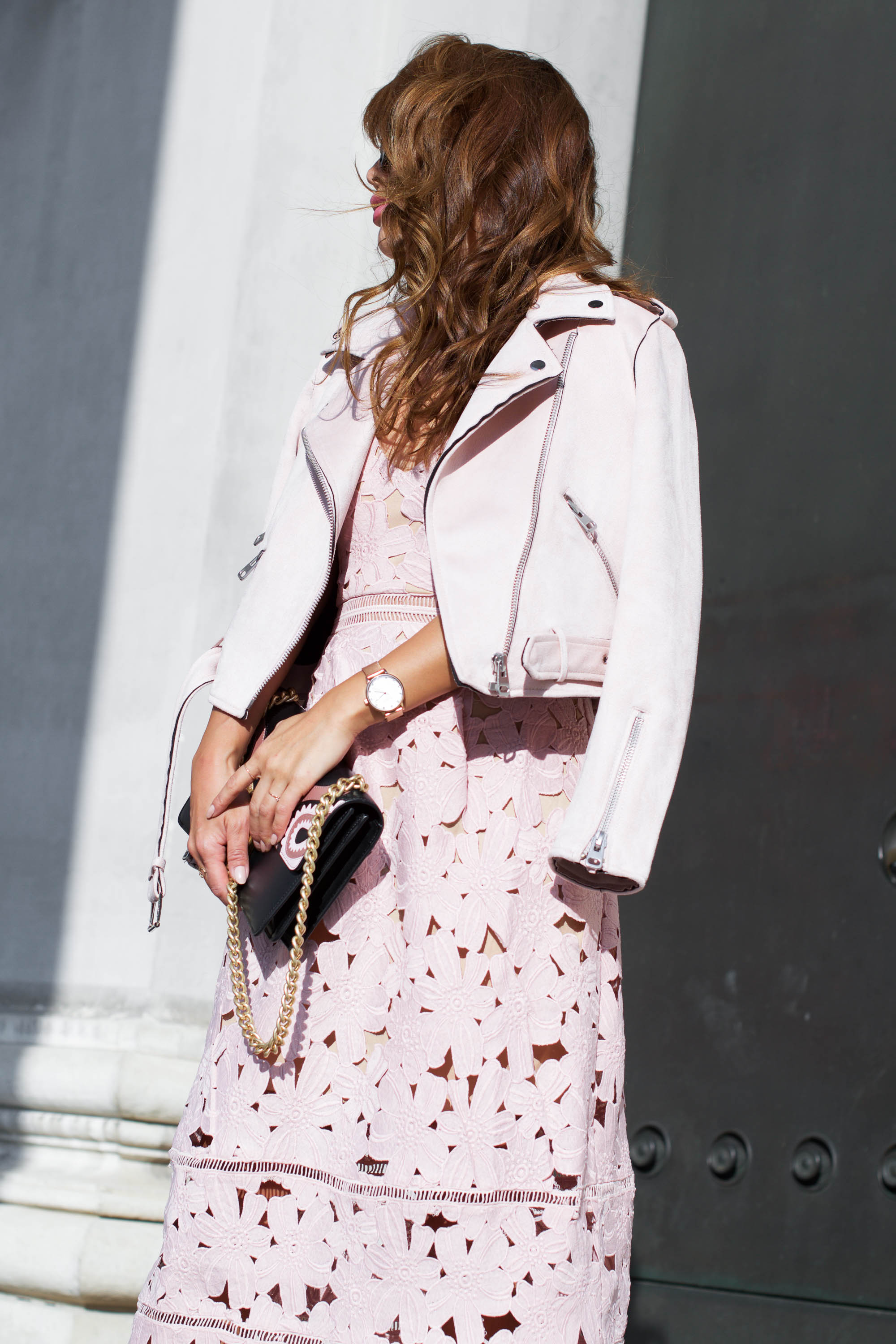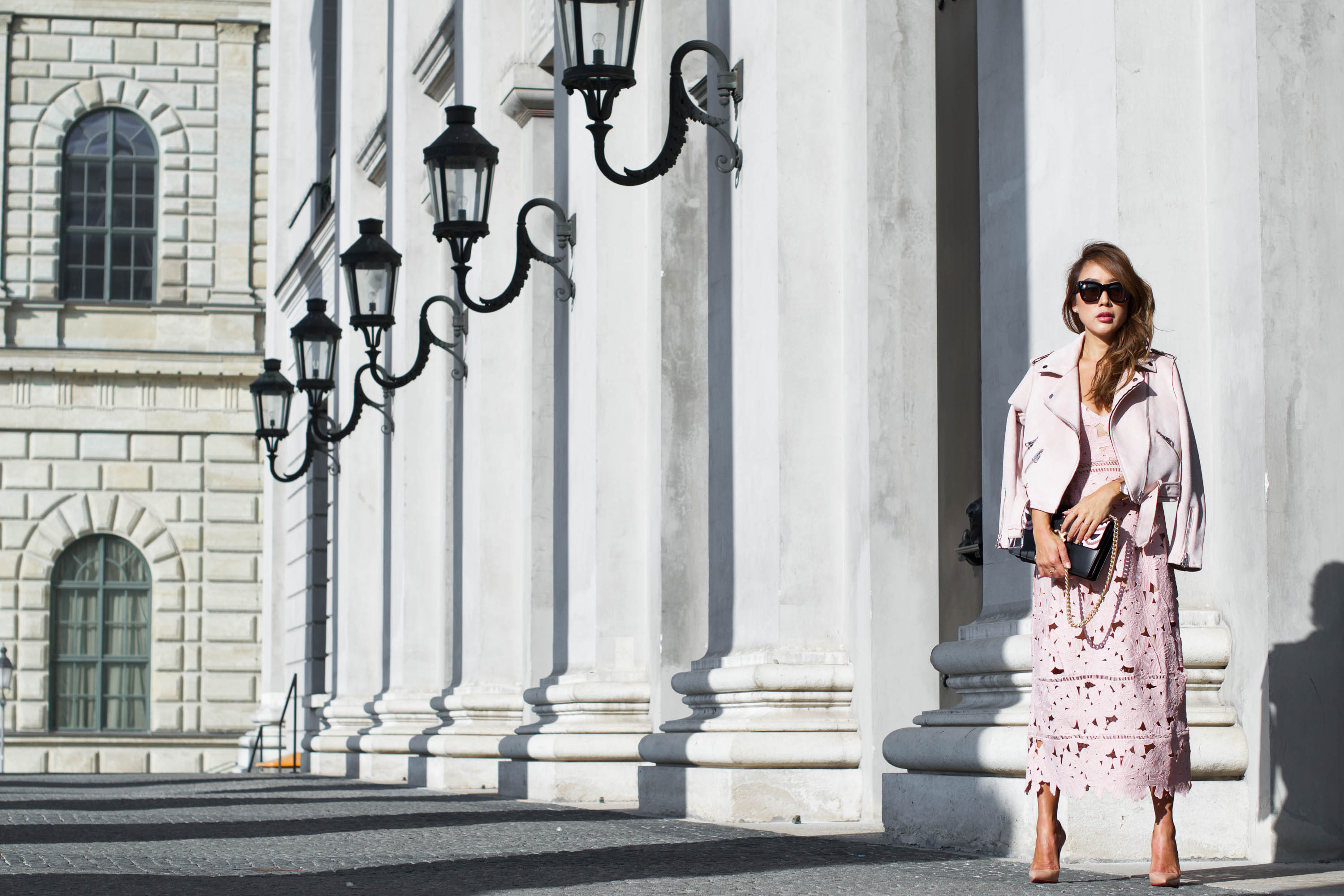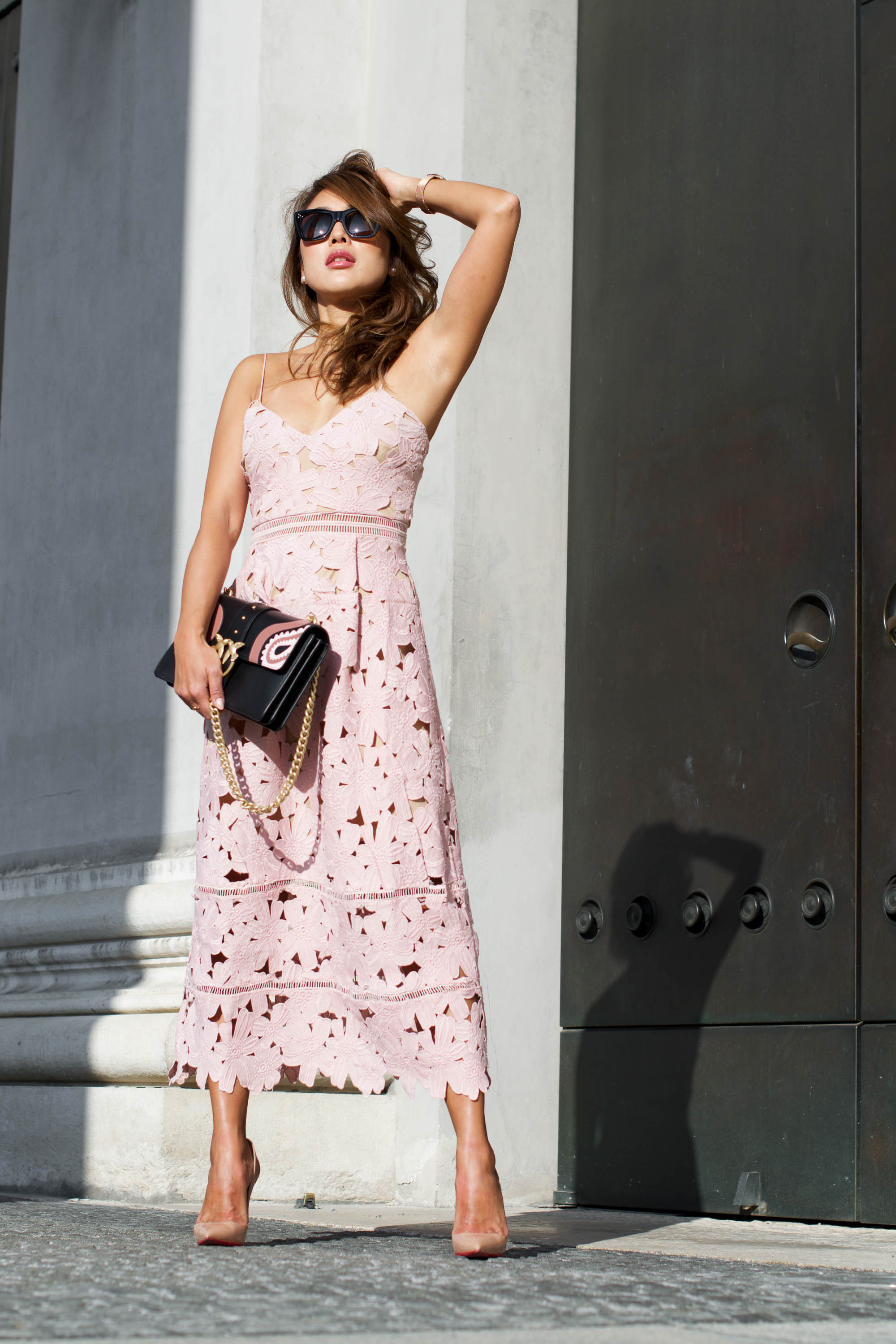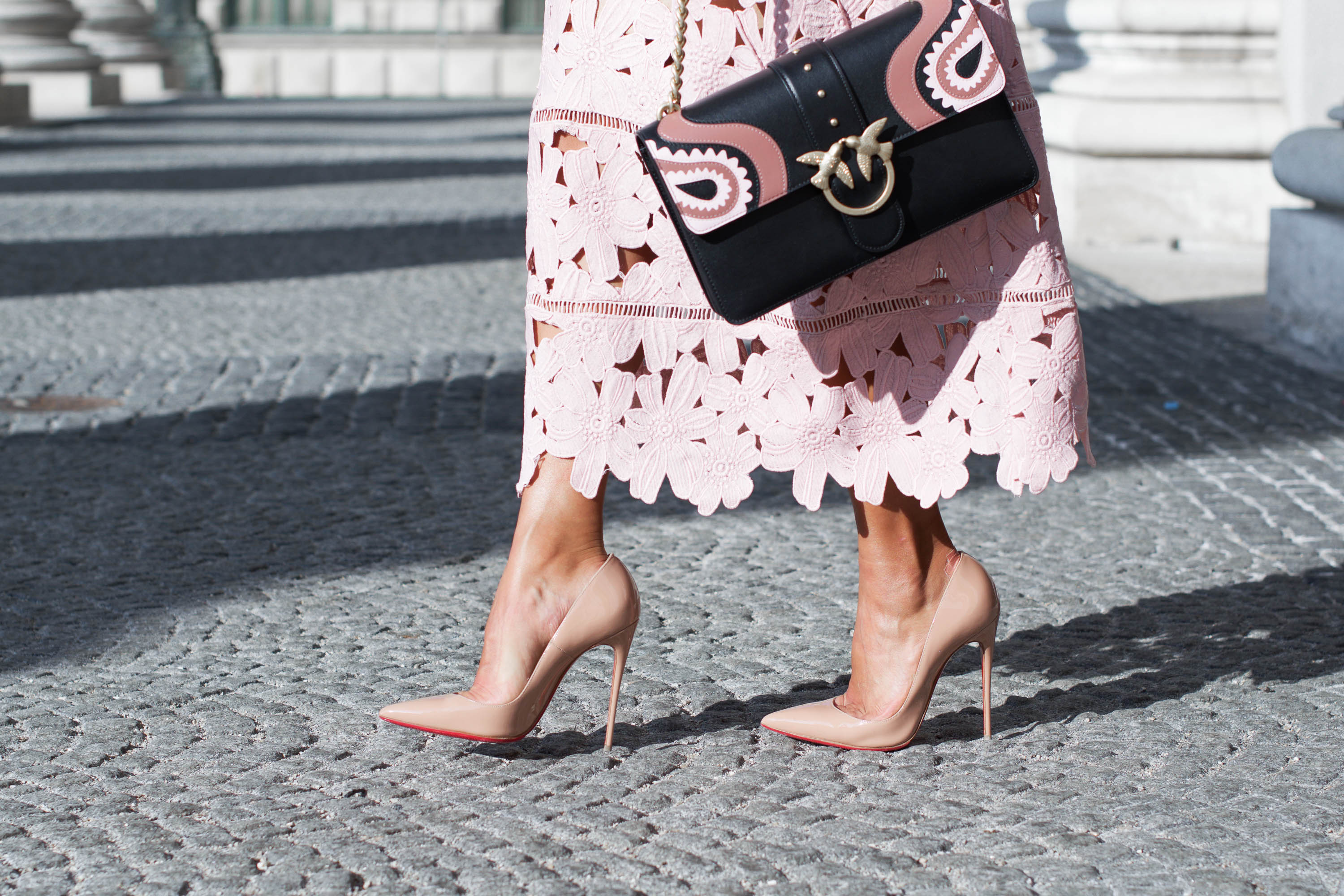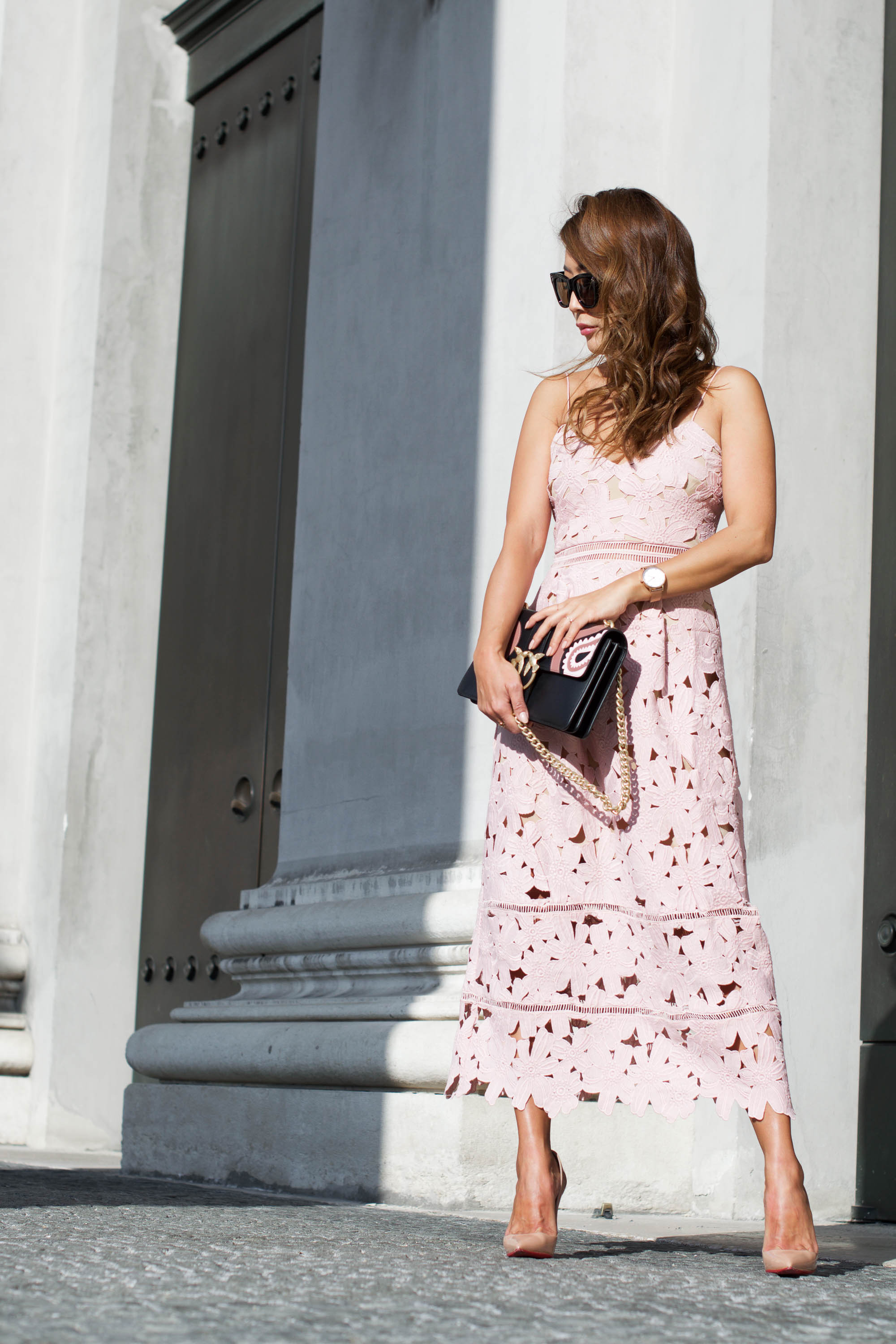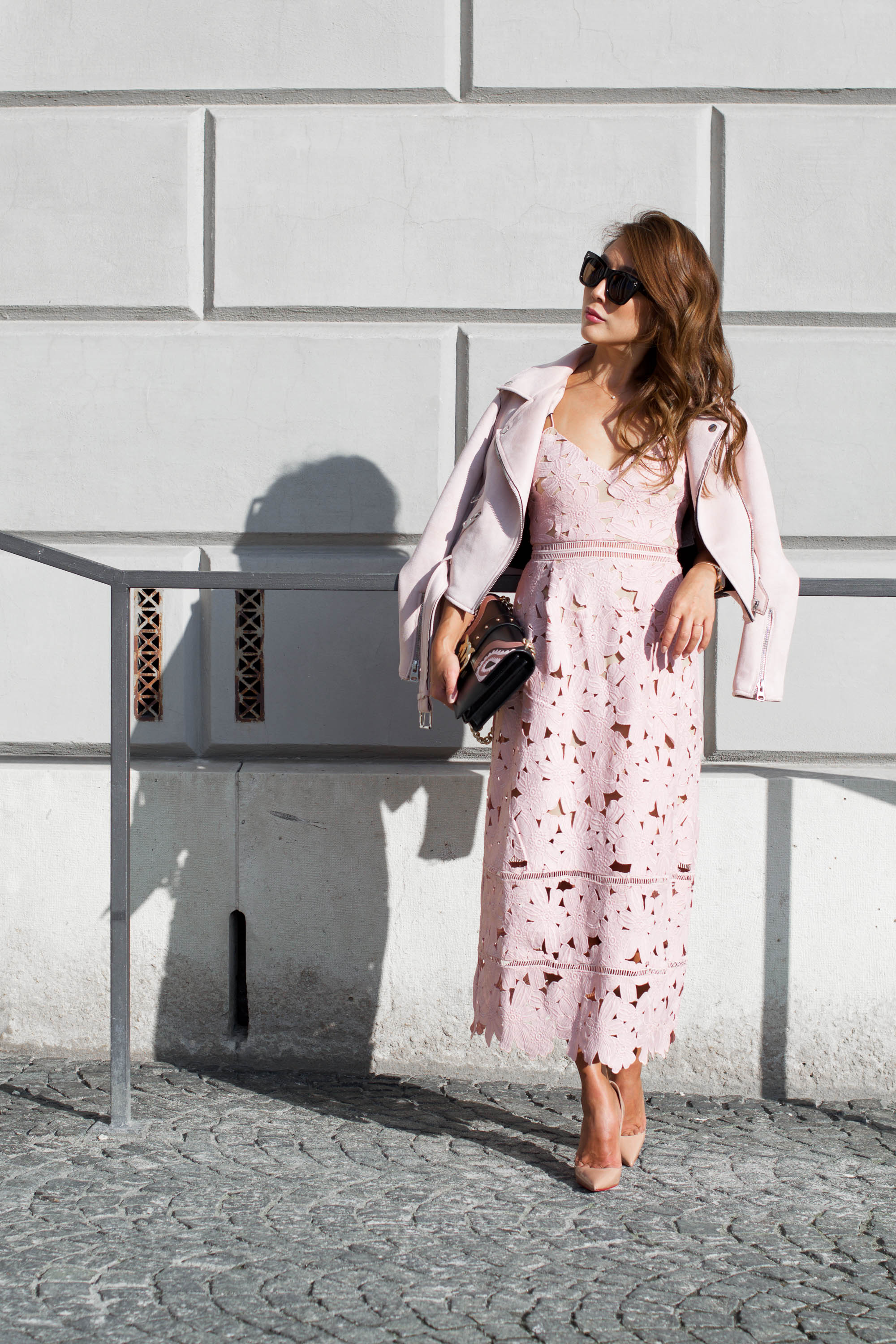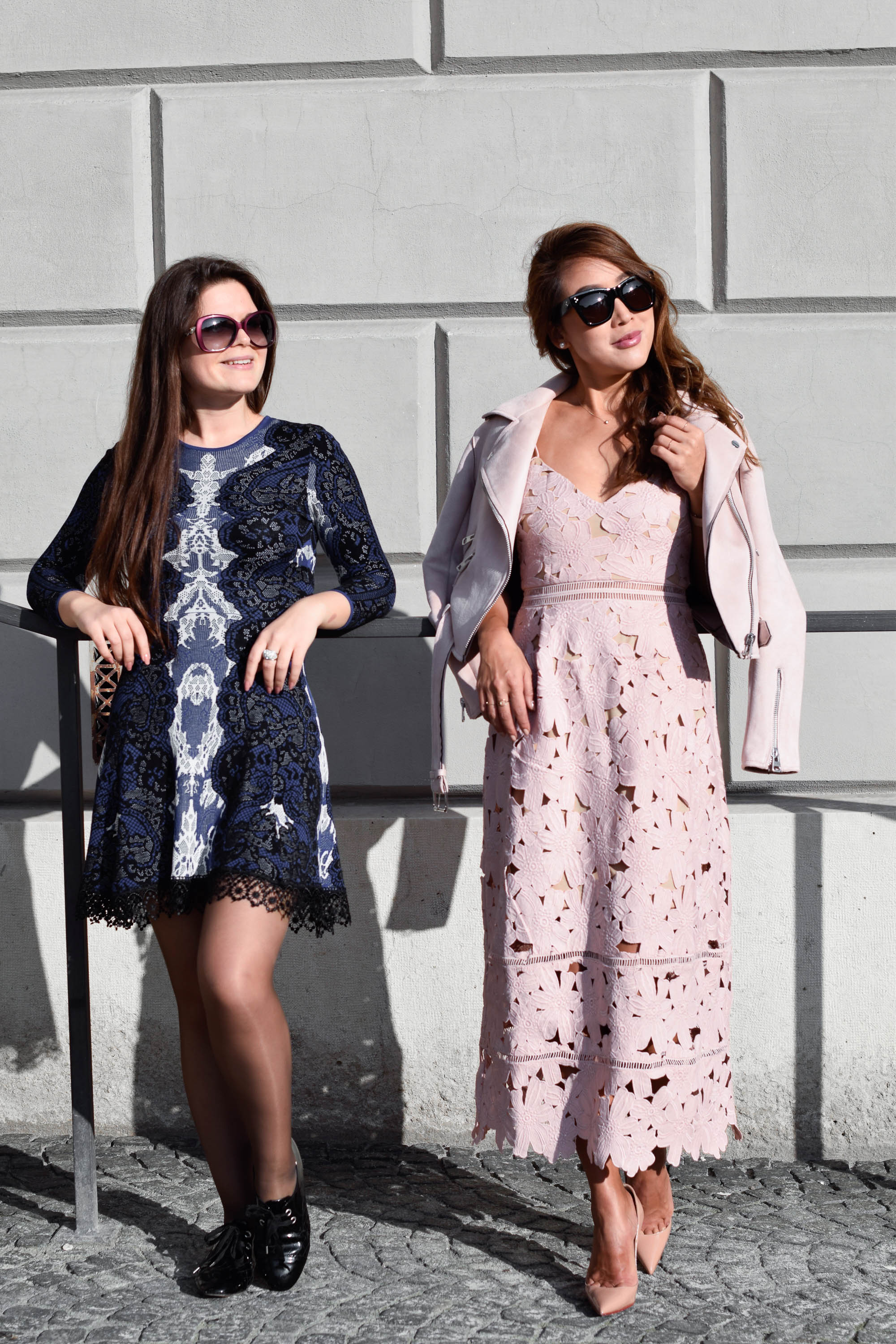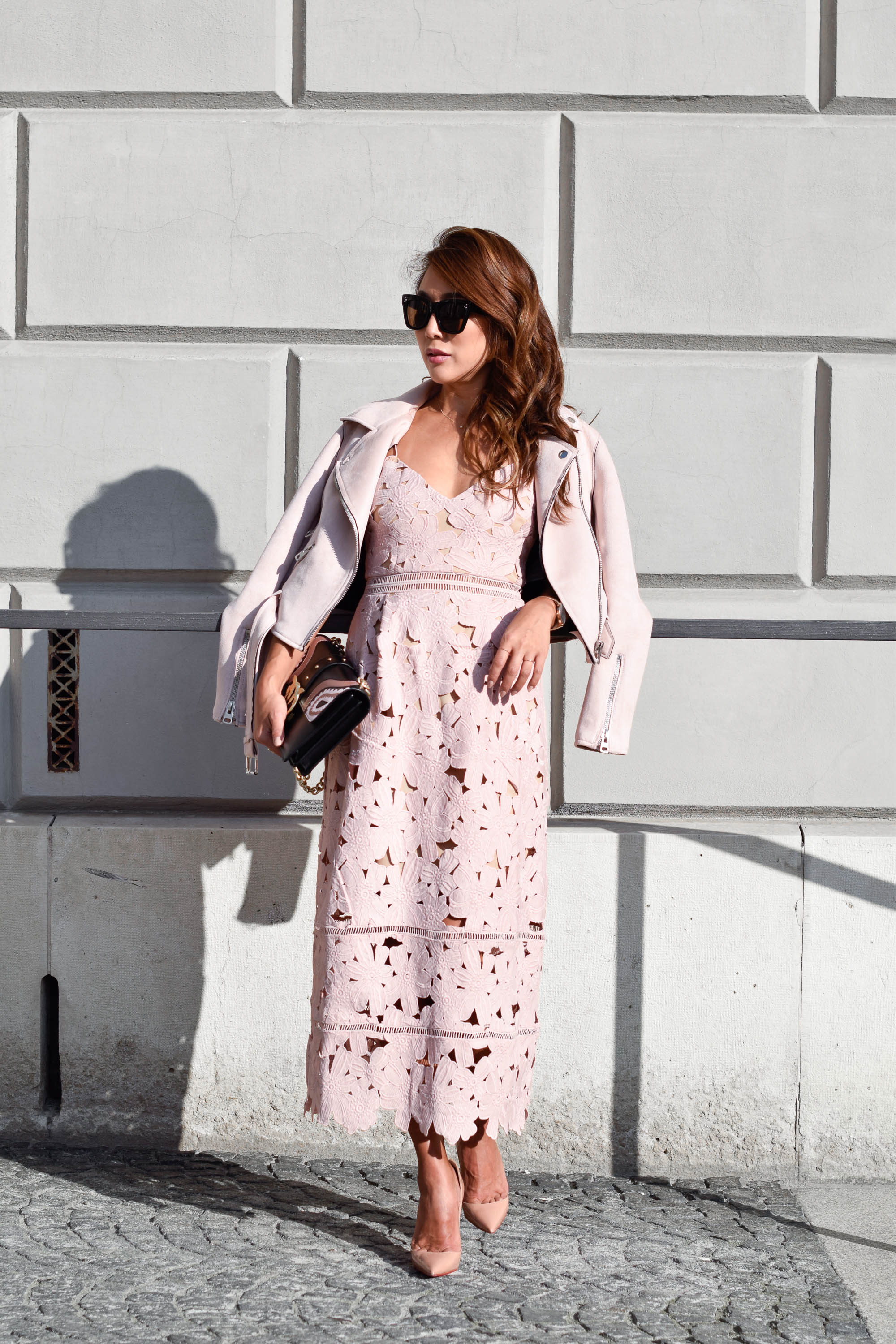 NAKD floral crochet dress
Jacket by Zara | very similar here
Christian Louboutin So Kate
Pinko bag