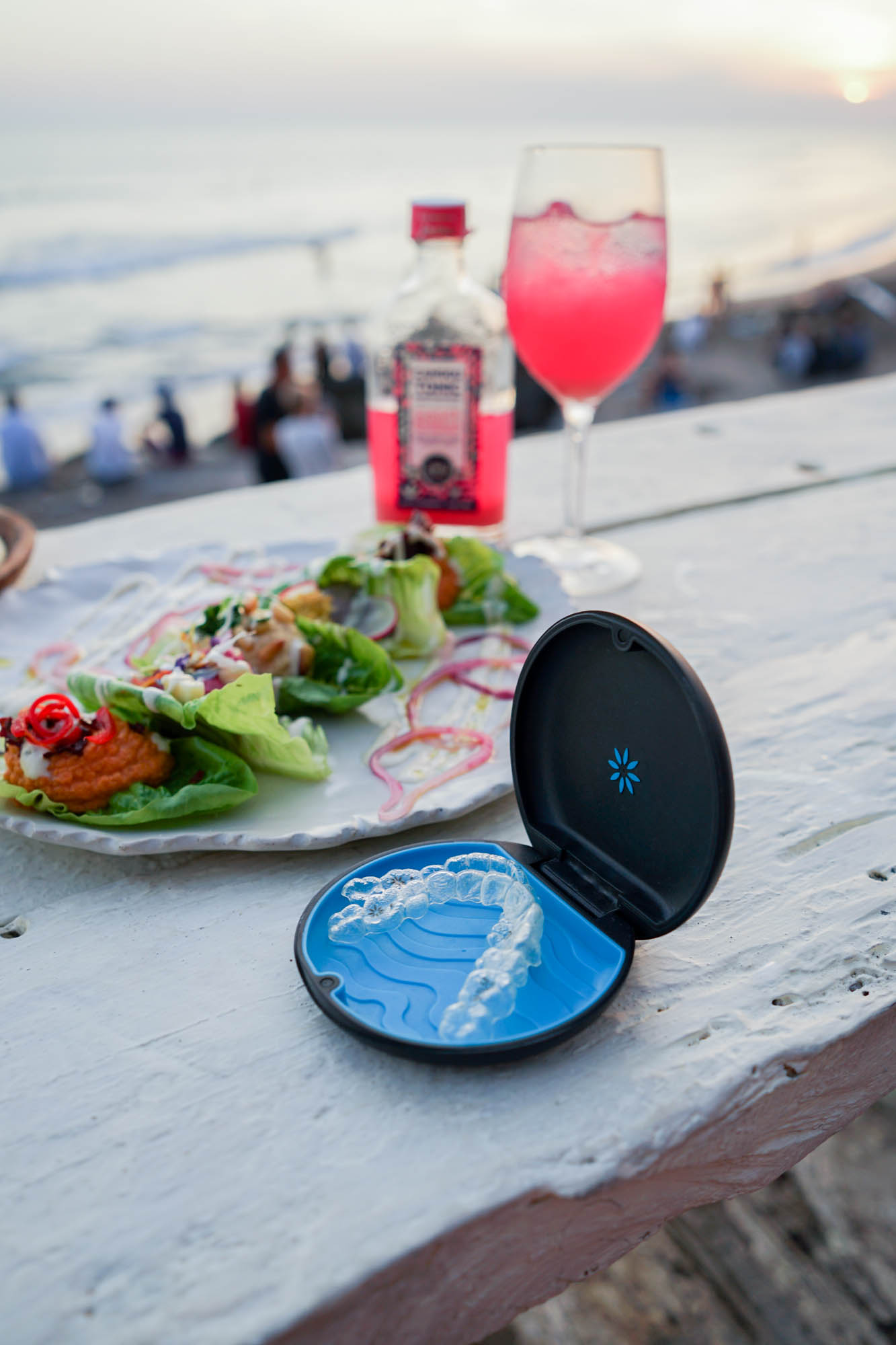 *Paid partnership with Invisalign
#smilesquad
It's been already 10 months since I started my smile journey with Invisalign and I shared two blogposts about my experiences(part 1 and part 2) so far.
This is my third and last blogpost where I will talk about my fave topic and sharing my hacks with you. How to travel with Invisalign!
Crewlife |
I didn't feel any restrictions when I worked on board wearing my Invisalign. In fact, it saved me from snacking too often which I usually do when I work in business class. Almonds here, tomato juice there. Nope. Not with Invisalign. Even if you take them out for a moment, you just don't have the time to brush your teeth and put them back in. Not during service. The thing is, that you really have to schedule your food intake. Sounds weird, but it actually helps you to eat more consciously. I would make sure I have eaten enough before the flight, that I don't feel the urge to snack on something until meal time. As for drinks, I like to drink warm tea or water with a slice of lemon, so that was not an issue with my Invisalign. The only thing I had to be careful was red lipstick. Use an extra long-lasting lip color otherwise it will cover your aligners in the brightest red. Here is a makeup hack. Apply the lip color with the and DON'T smack your lips. Just let it dry with your mouth open. I know, weird. But only this way, the formula will set and make the lip stain long-lasting. I use the cream lip stain by Sephora in shade 03 and Rouge Dior Ultra Rouge in shade 770. The good thing on board is that you have easy access to the lavatories to quickly check your aligners or brush your teeth. Besides scheduling your snacks and meals pre-flight, I had no struggle wearing my Invisalign inflight.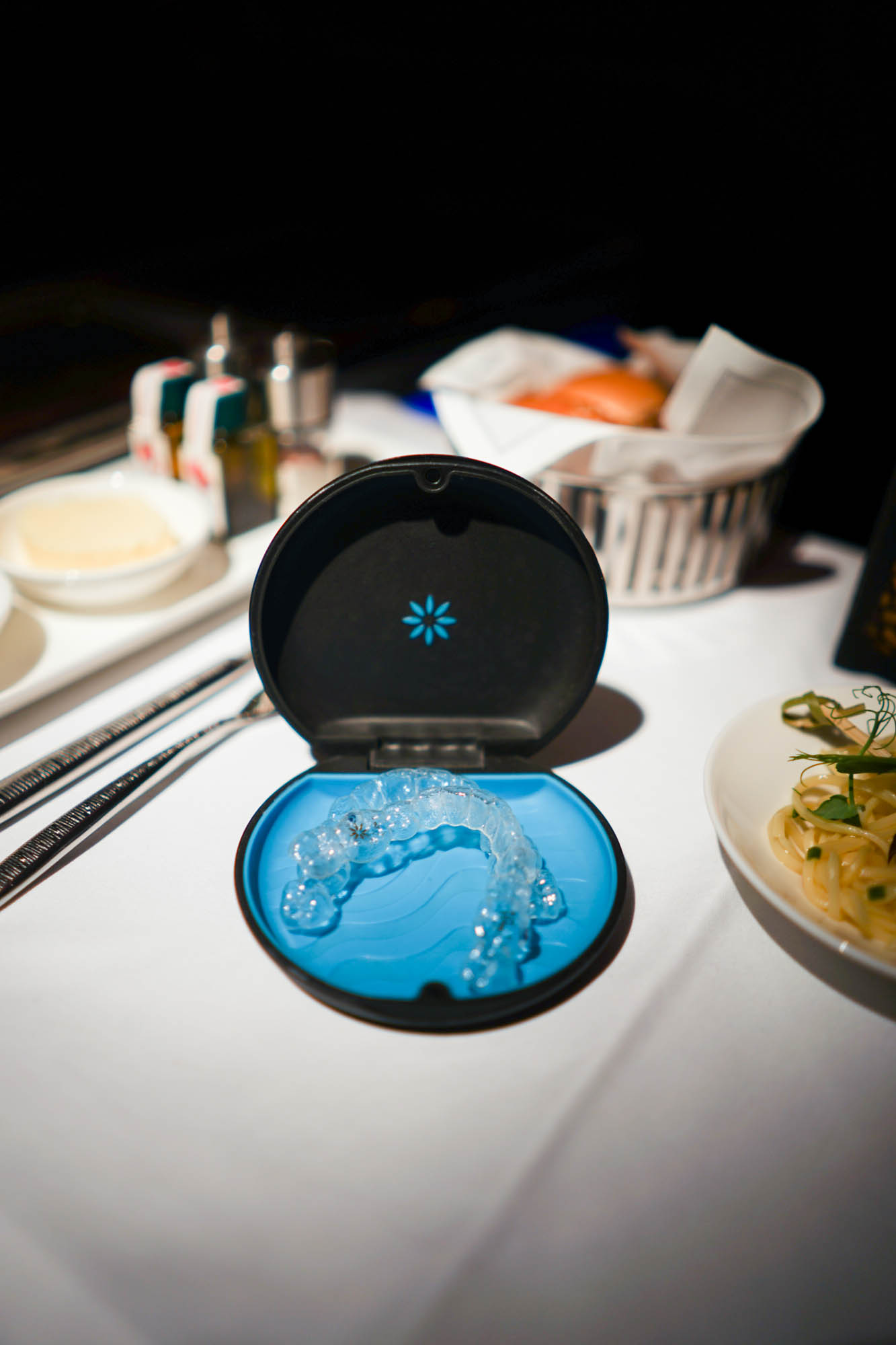 Travel life |
My first and only vacation in 2019 was the trip to Bali in May. I had my aligners for two months and was ready to go on a journey with them. Make sure to pack your toothbrush before you board the plane. As I mentioned before, it's easy to brush your teeth after a meal due to easy access to lavatories inflight. The situation quickly changes when you are on the road. I always try to schedule my meals that I can wear the aligners as long as possible during the day. Let's say I leave the hotel and have breakfast in a cafe. I brush my teeth after the meal, or when I don't have a tooth brush with me, I rinse my mouth thoroughly and take back the Invisalign. Since I don't enjoy soda or other colorful drinks, I never had a problem ordering drinks at a beach club or bar. Young coconuts are the best anyway!
The one thing I struggled with was the case box. Make sure you have it always with you. 24/7 no matter what. I lost once my aligners at a concert because I wrapped them in paper and accidentally throw them away in 2014 during my first treatment. No fun. Other than that, I didn't experience any difficulties whilst traveling. I always carry a bottle of water with me, so that I rinse the aligners and my mouth when there is no washroom nearby.
I already see a huge difference and improvement regarding my teeth. At the last check-up, my orthodontist was very satisfied with the results so far.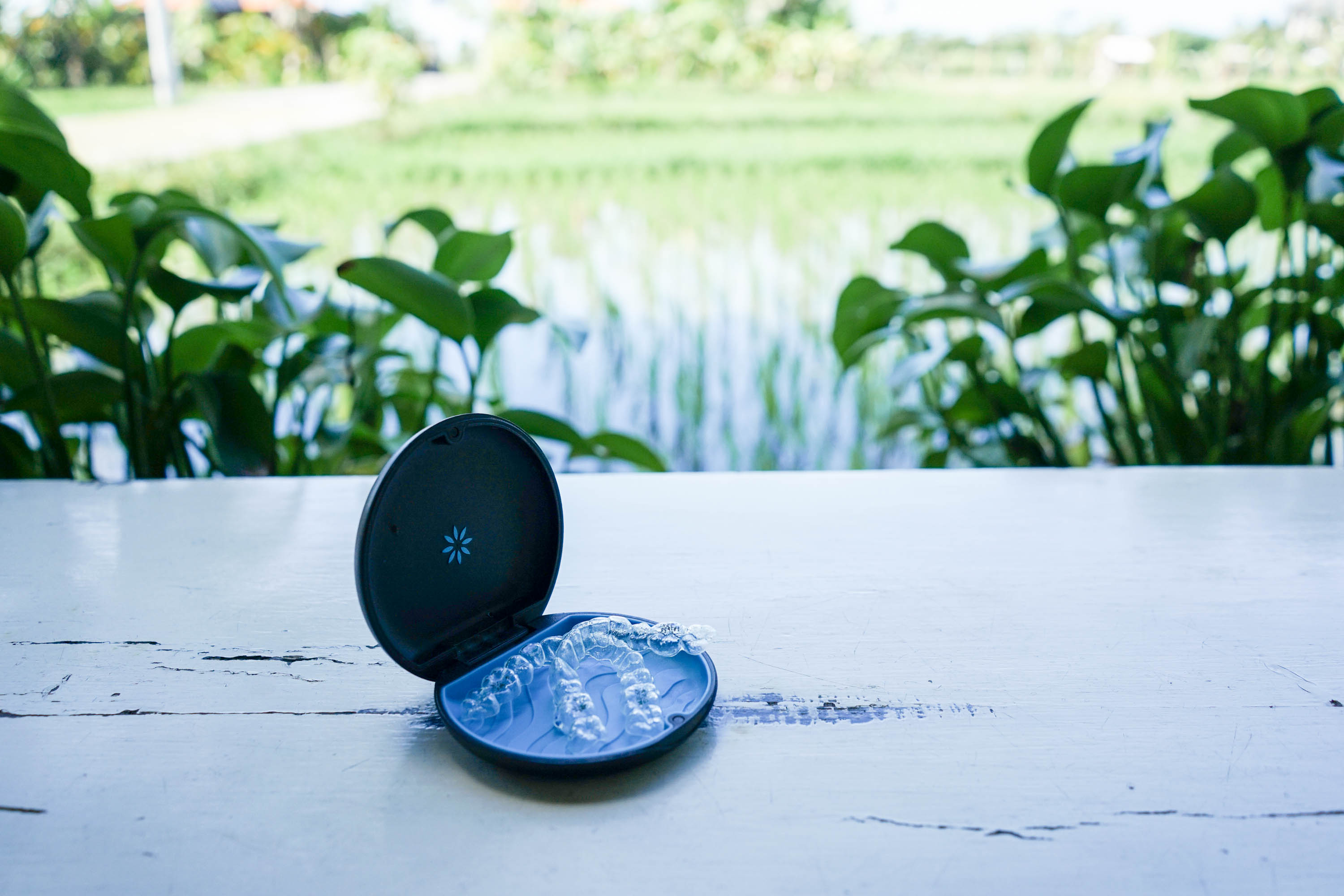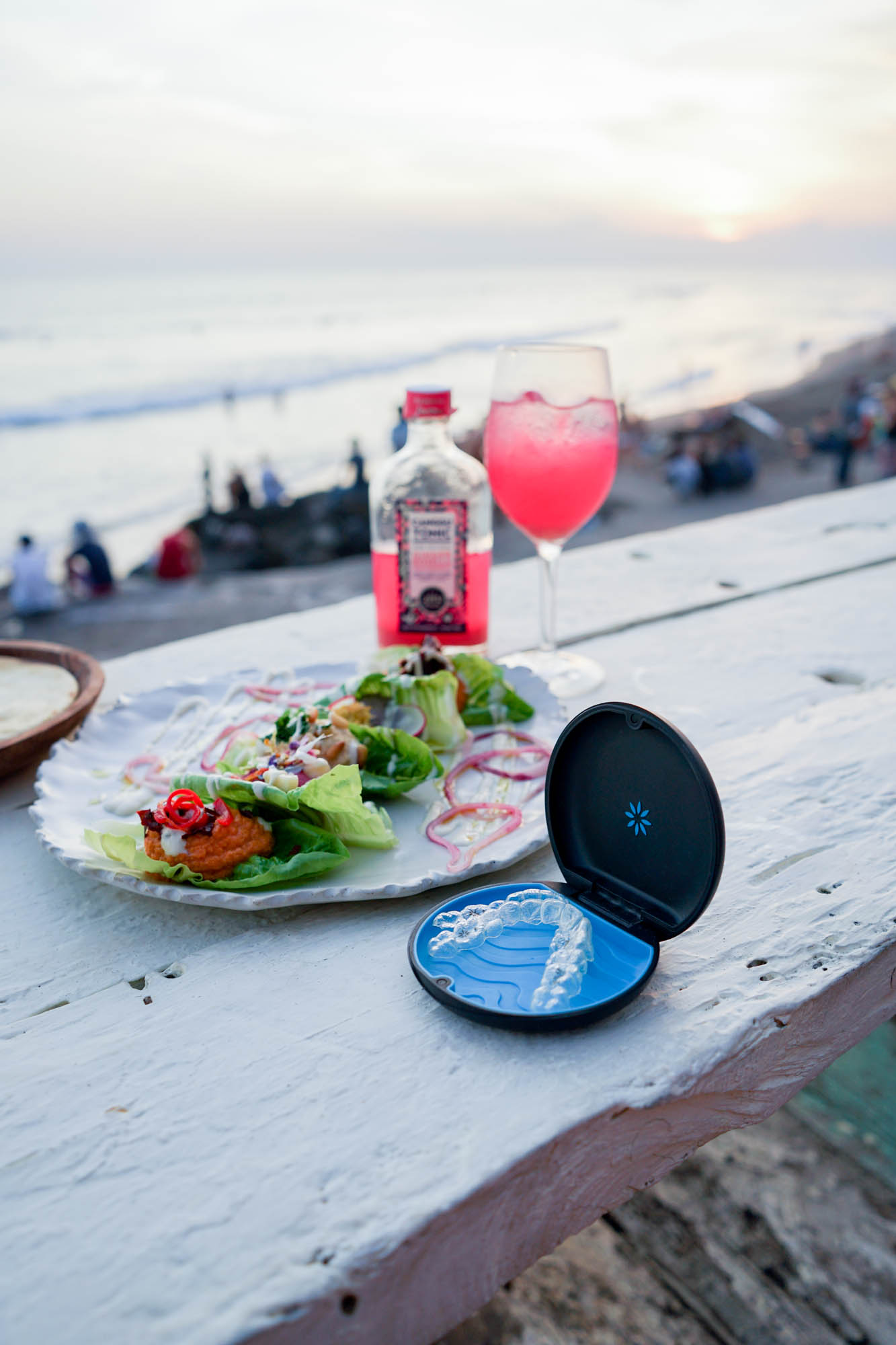 Be consistent. It will pay off at the end like many other things in life.
You are doing it for yourself and only for yourself.
Thanks for following me on the Invisalign journey!
All stories are saved in the highlight bubble on Instagram.
Very special thanks to my orthodontist Dr. Florian Gebhart for taking so good care of me and Invisalign Deutschland for the treatment.