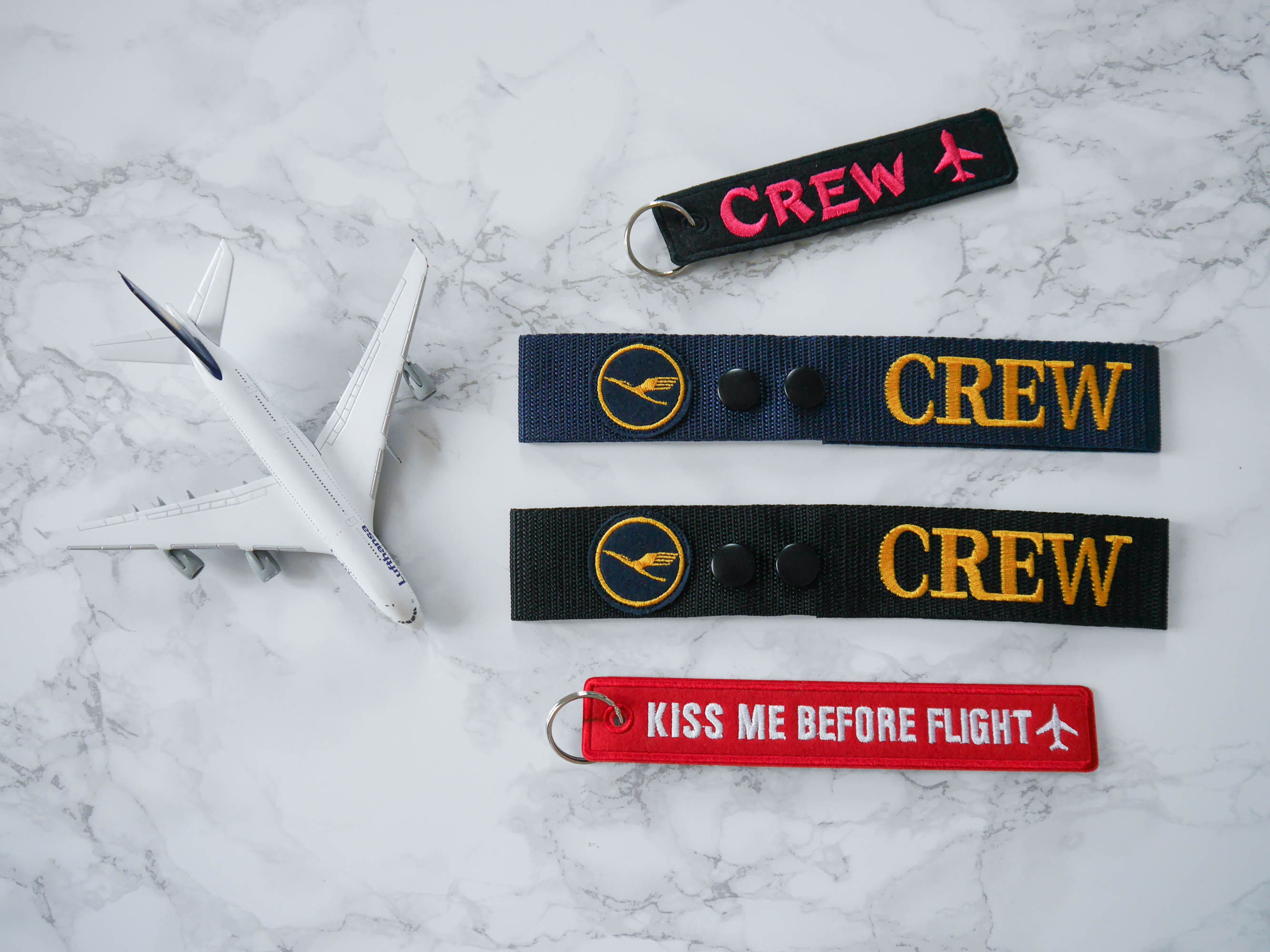 I didn't plan to write a blog post about my embroidered crew tags, but I received so many questions that I decided to share the location with you even if I don't have any images(except for one iPhone photo) from the location or the shop. Such a bummer I didn't take a business card, but thanks to Google Maps it was easy to locate the shop even without the accurate address.
I've used these crew tags for such a long time and they have always been an eye-catcher. I can't count how many of these mysteriously disappeared before or after my flights. So annoying! If you are going to buy crew tags, I highly recommend you to take two or even three of these. You never know if somebody is jealous of your luggage tag or baggage handlers using the strap as a carrying handle. Oh yes, they do.
Your name can be embroidered on the back side, but it takes at least half a day to get it done. The owner is a grumpy Korean man, so don't take it personally if he's a bit snippy. He's just like that. :)
One airline crew tag cost 8.000 Won, which is roughly 8 bucks. If you like to have your name embroidered, surcharges will be applied. I took three of the Lufthansa tags without the name embroidery as I was not able to pick it up later due to my full schedule(family time!).
This shop is so much fun. You'll find all kinds of airline tags, key ring banners and key chains, handle wraps, luggage straps and so much more. And everything can be personalized.
I'm not sure if he takes credit cards by now, so make sure you have enough cash with you.
Scroll down to get the directions.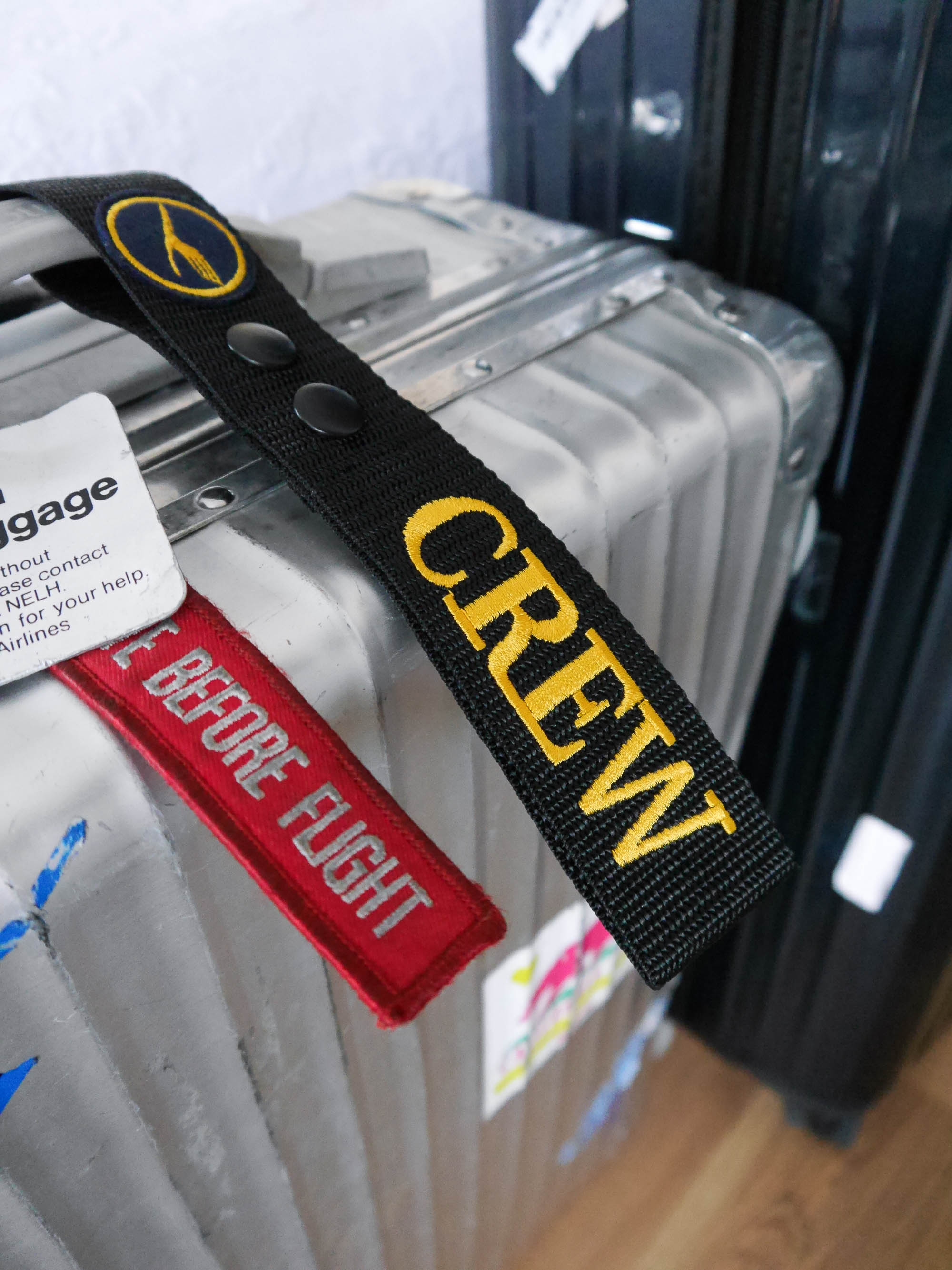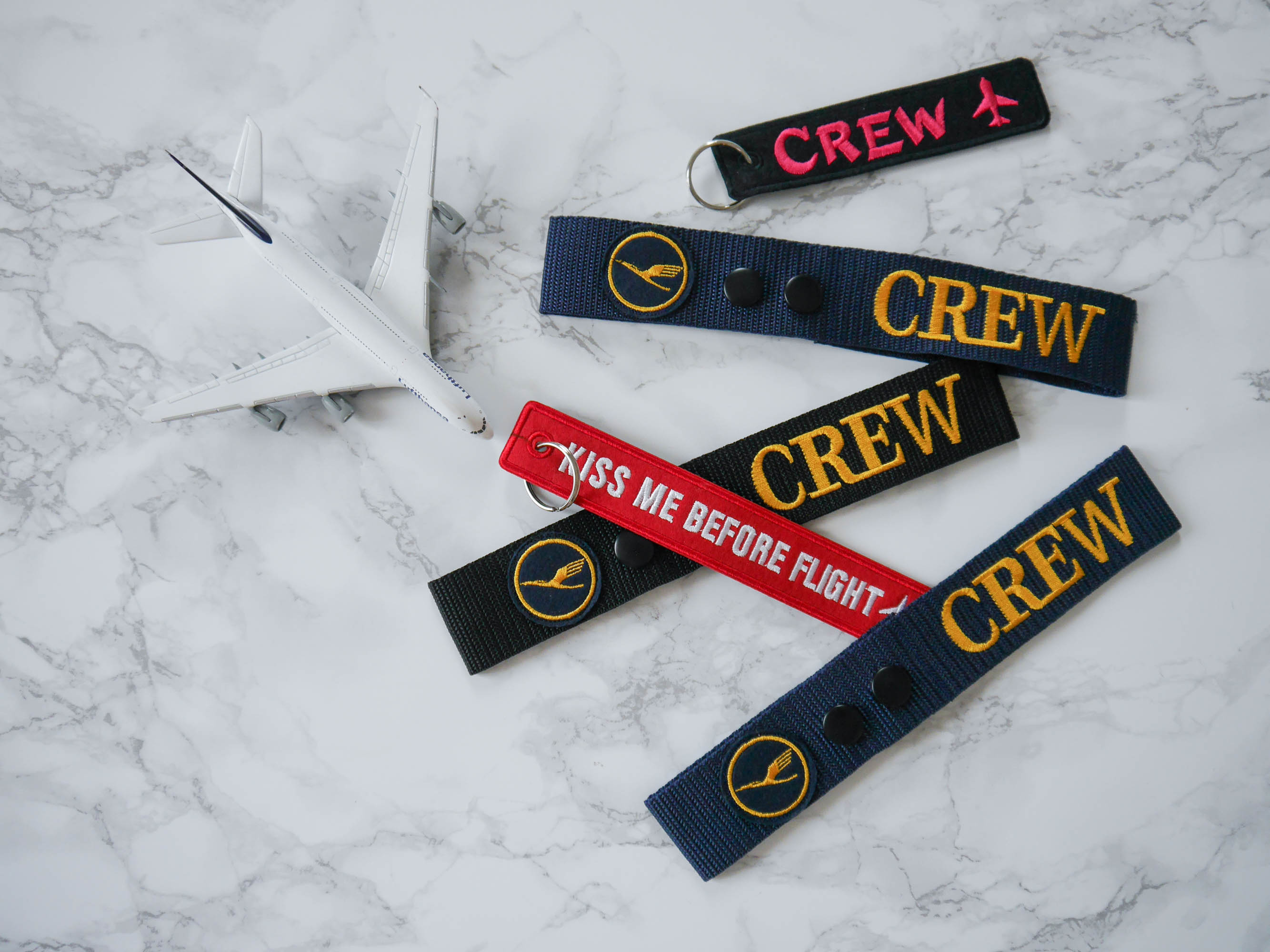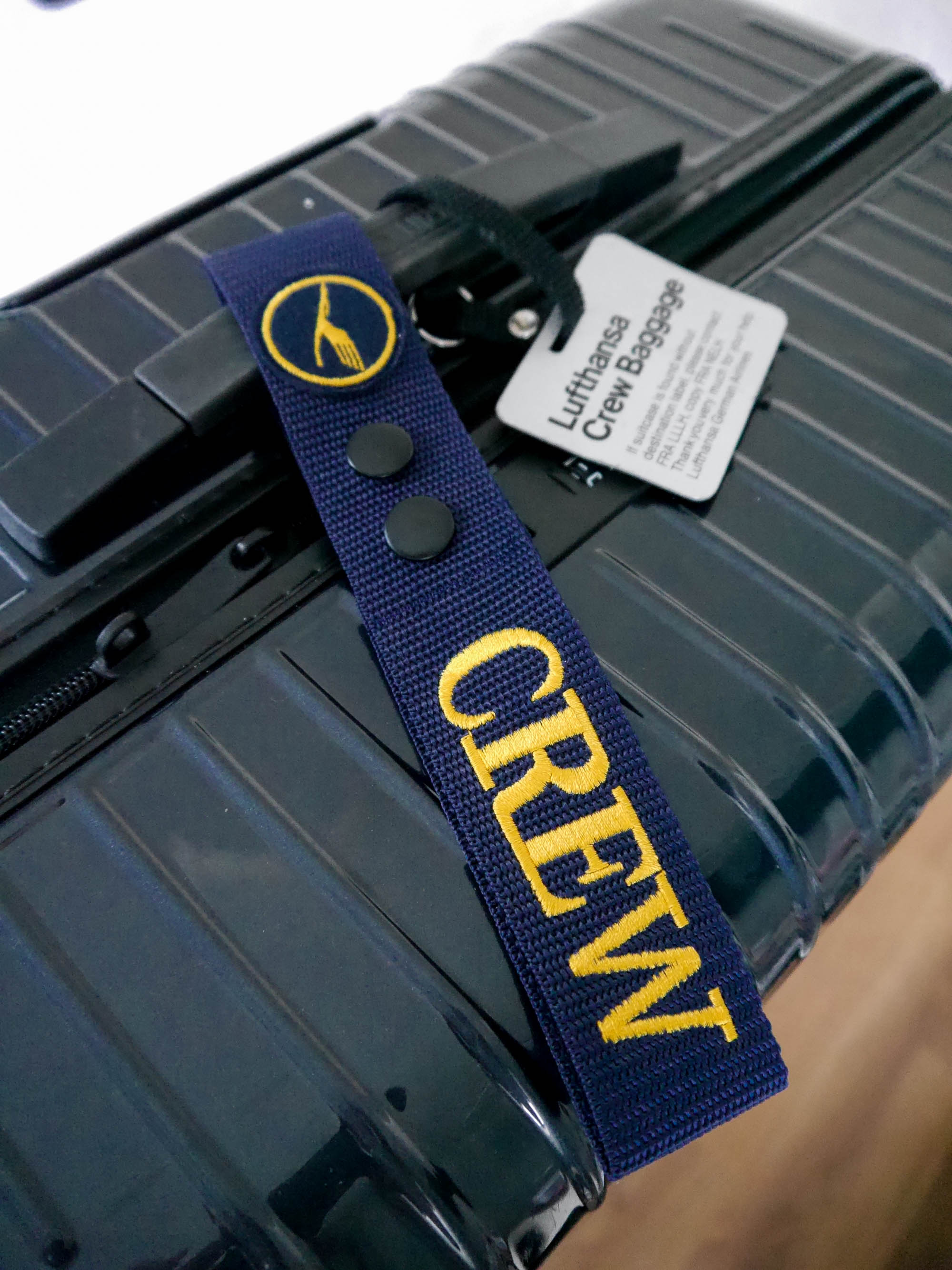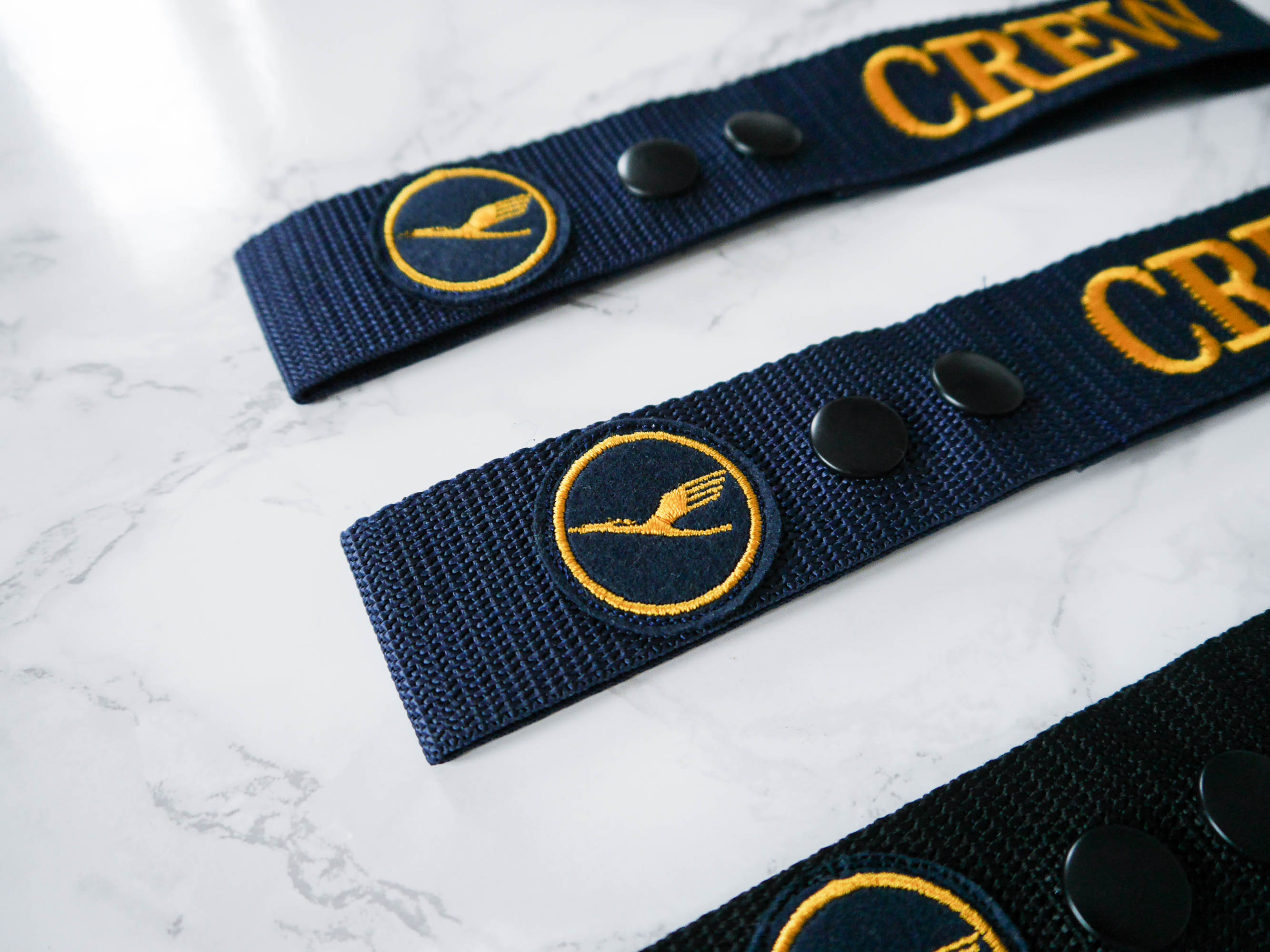 Your name can be embroidered on the back side of the crew tag.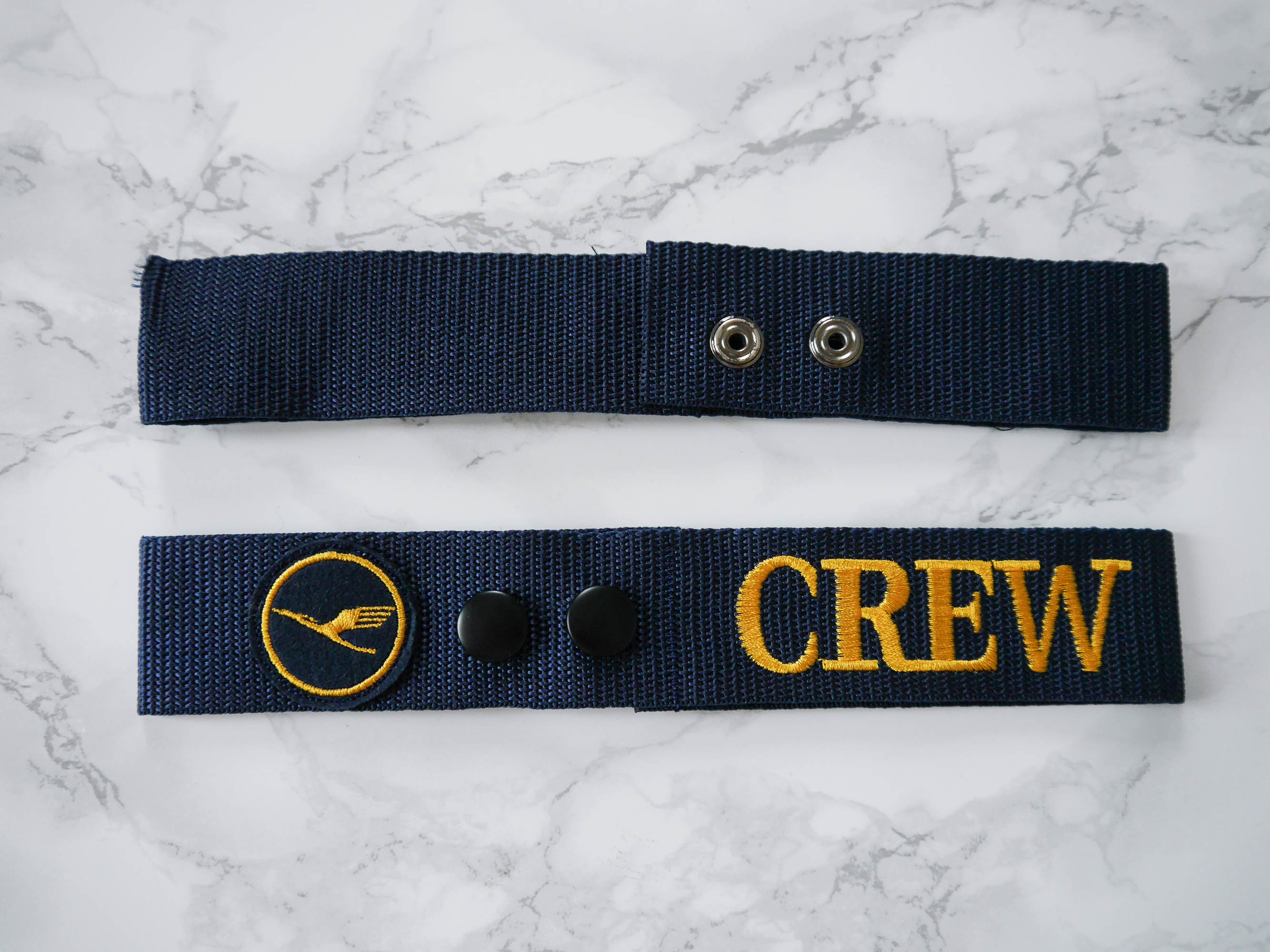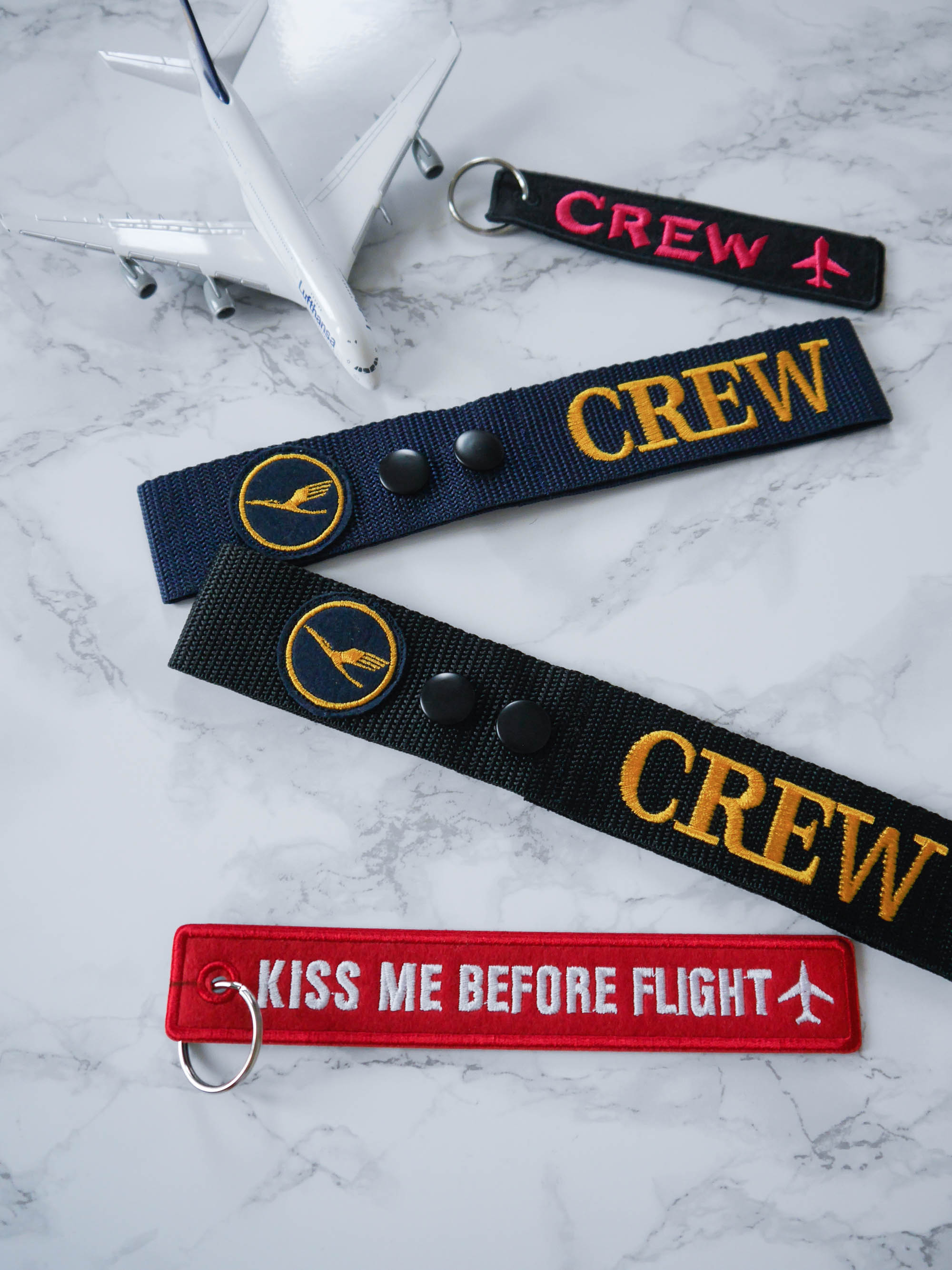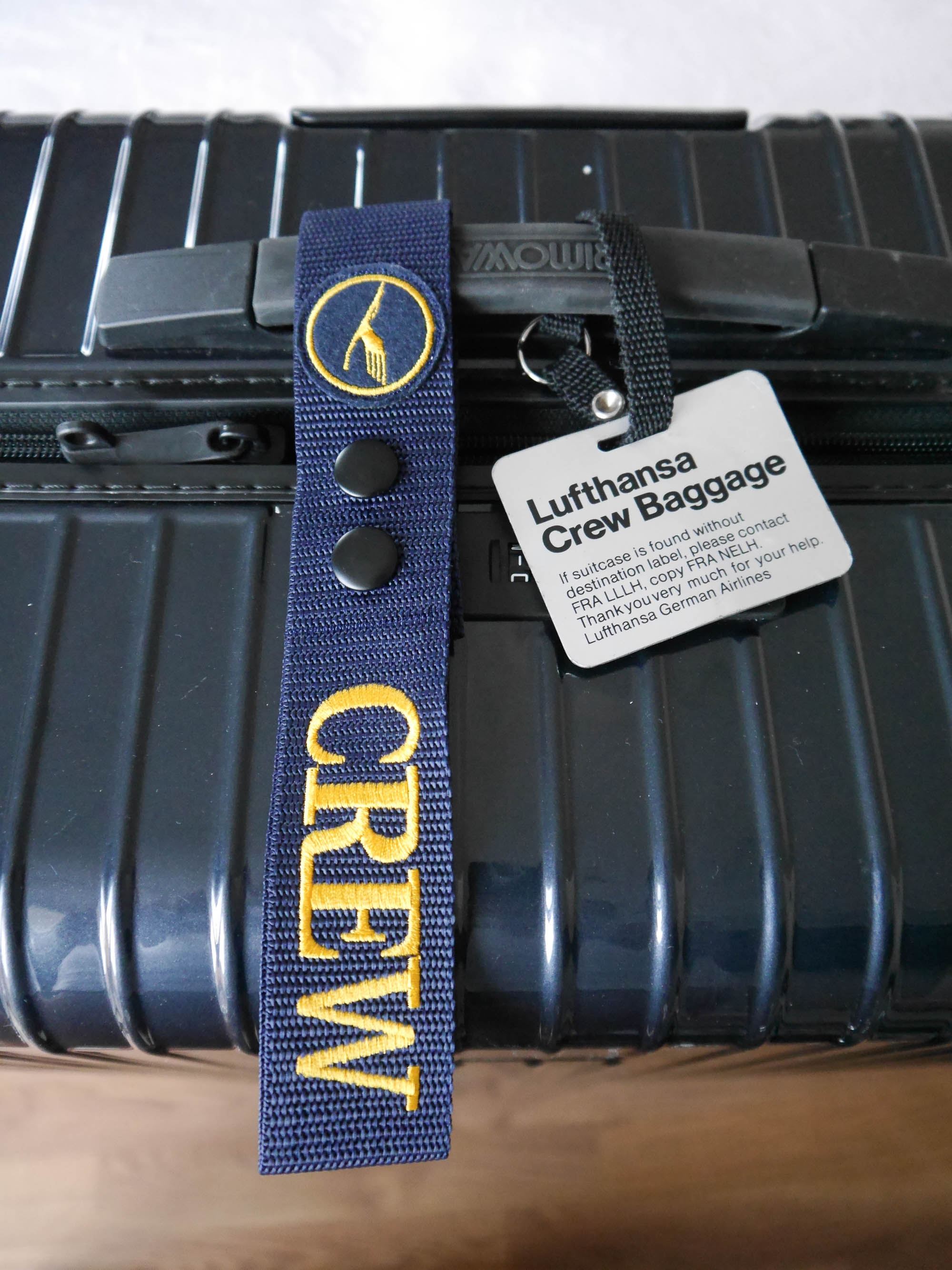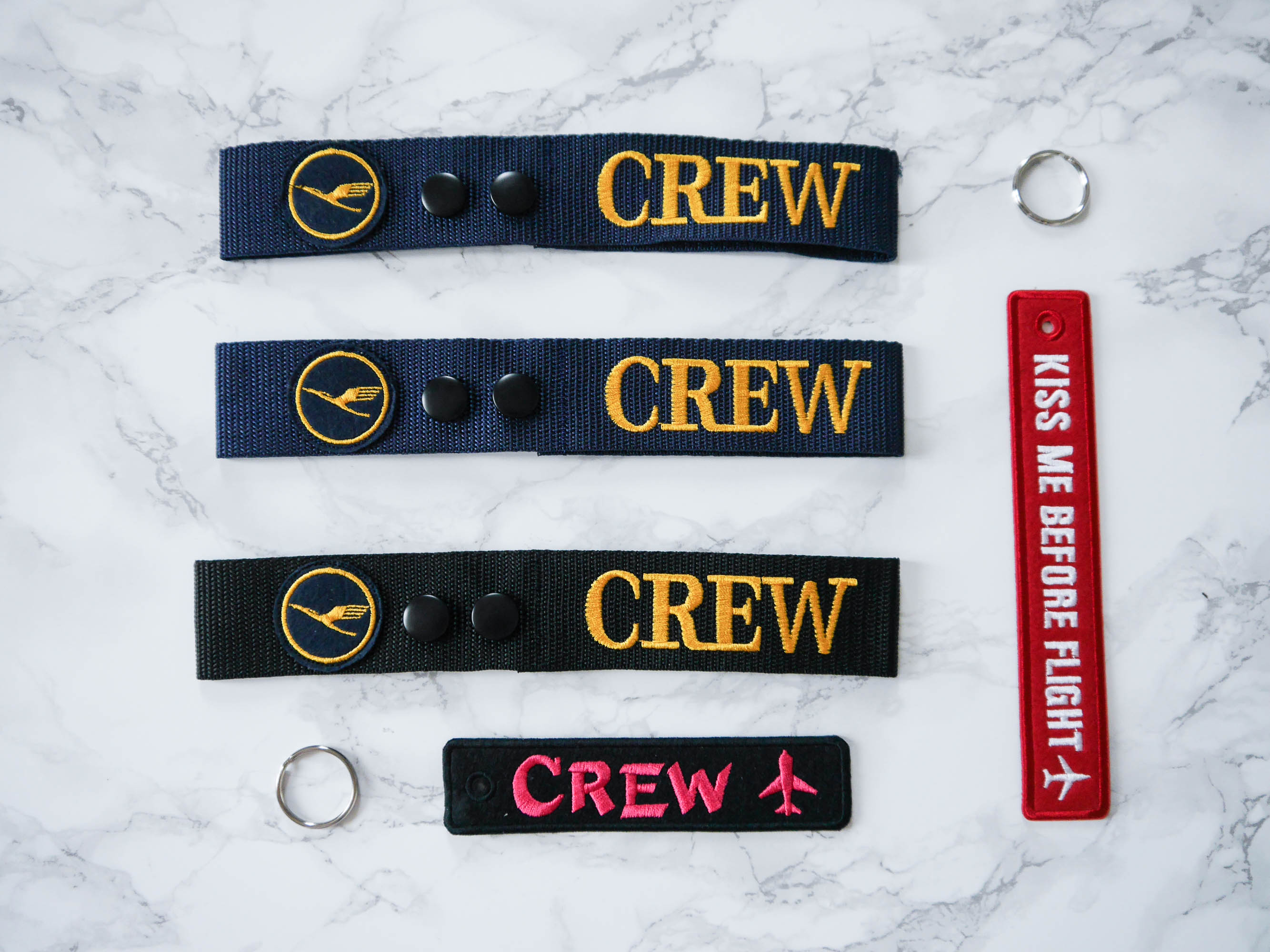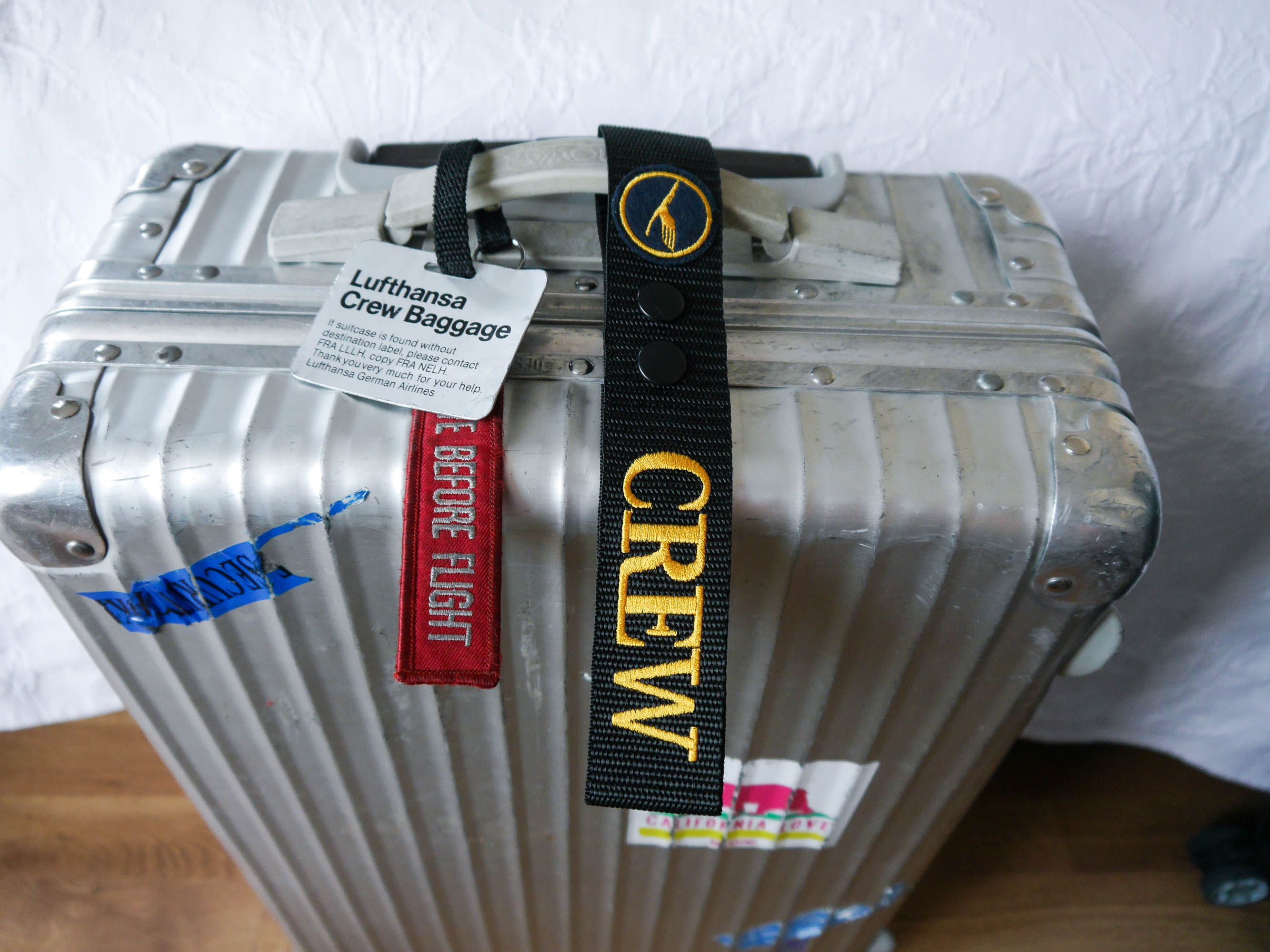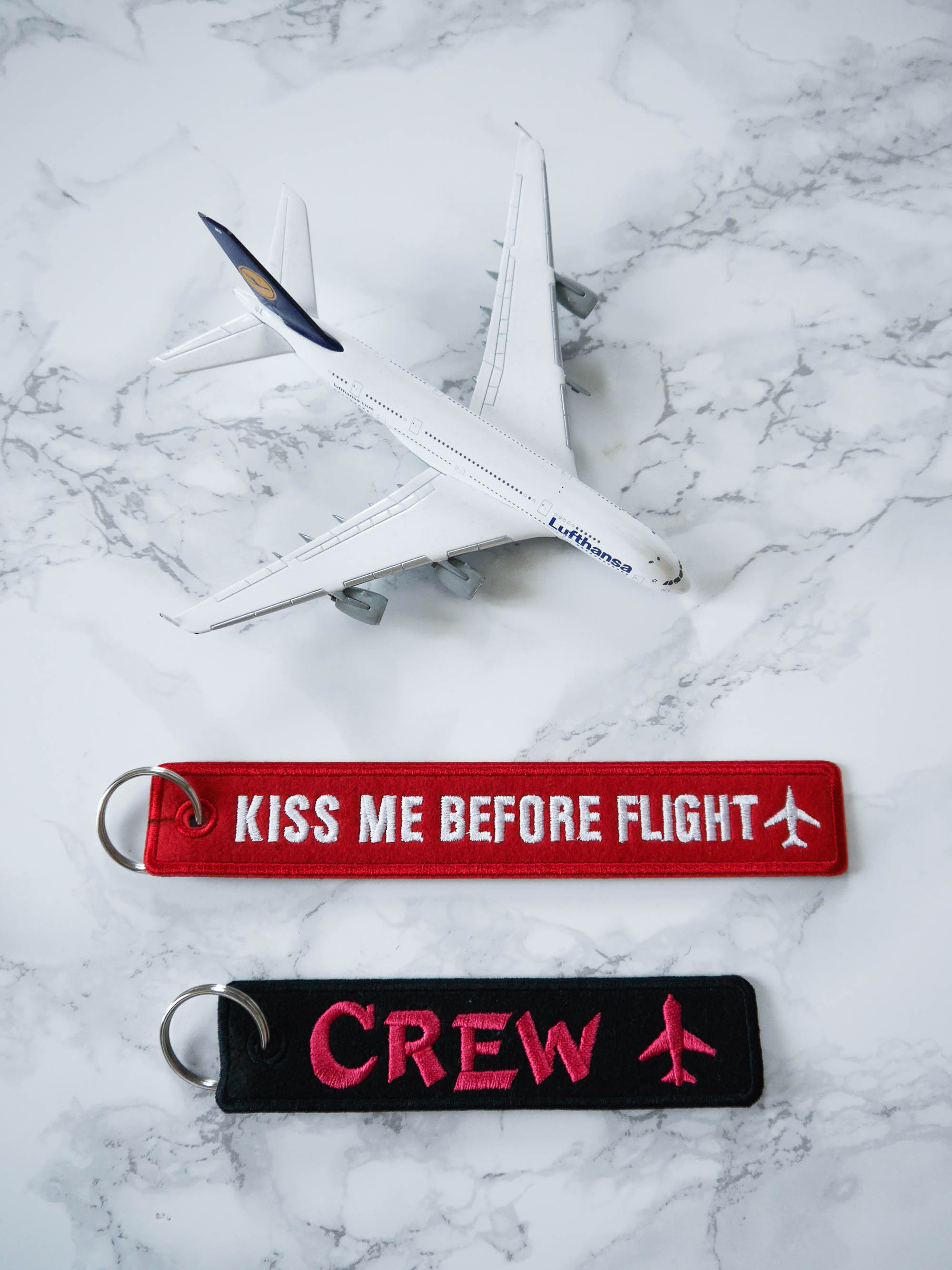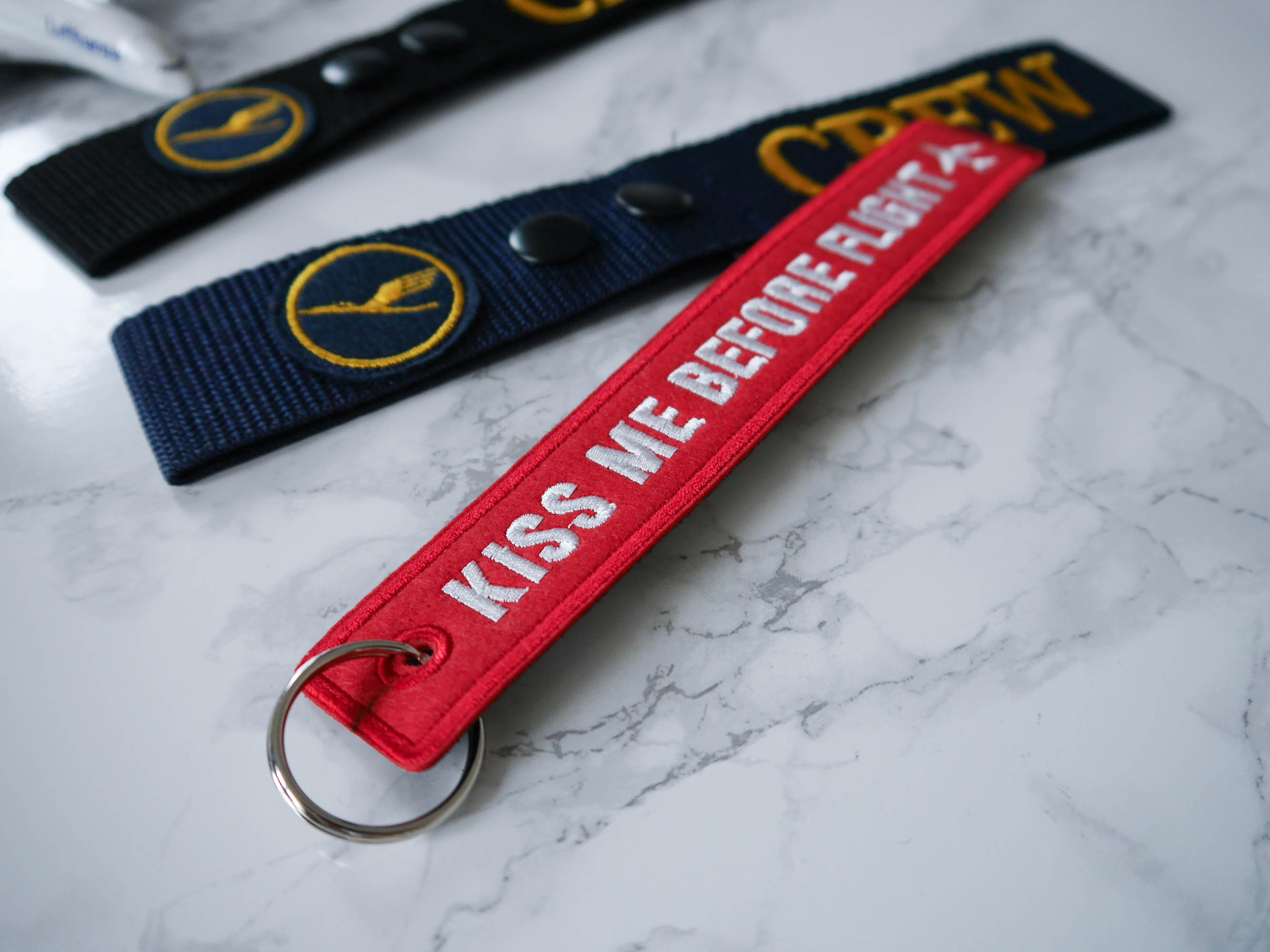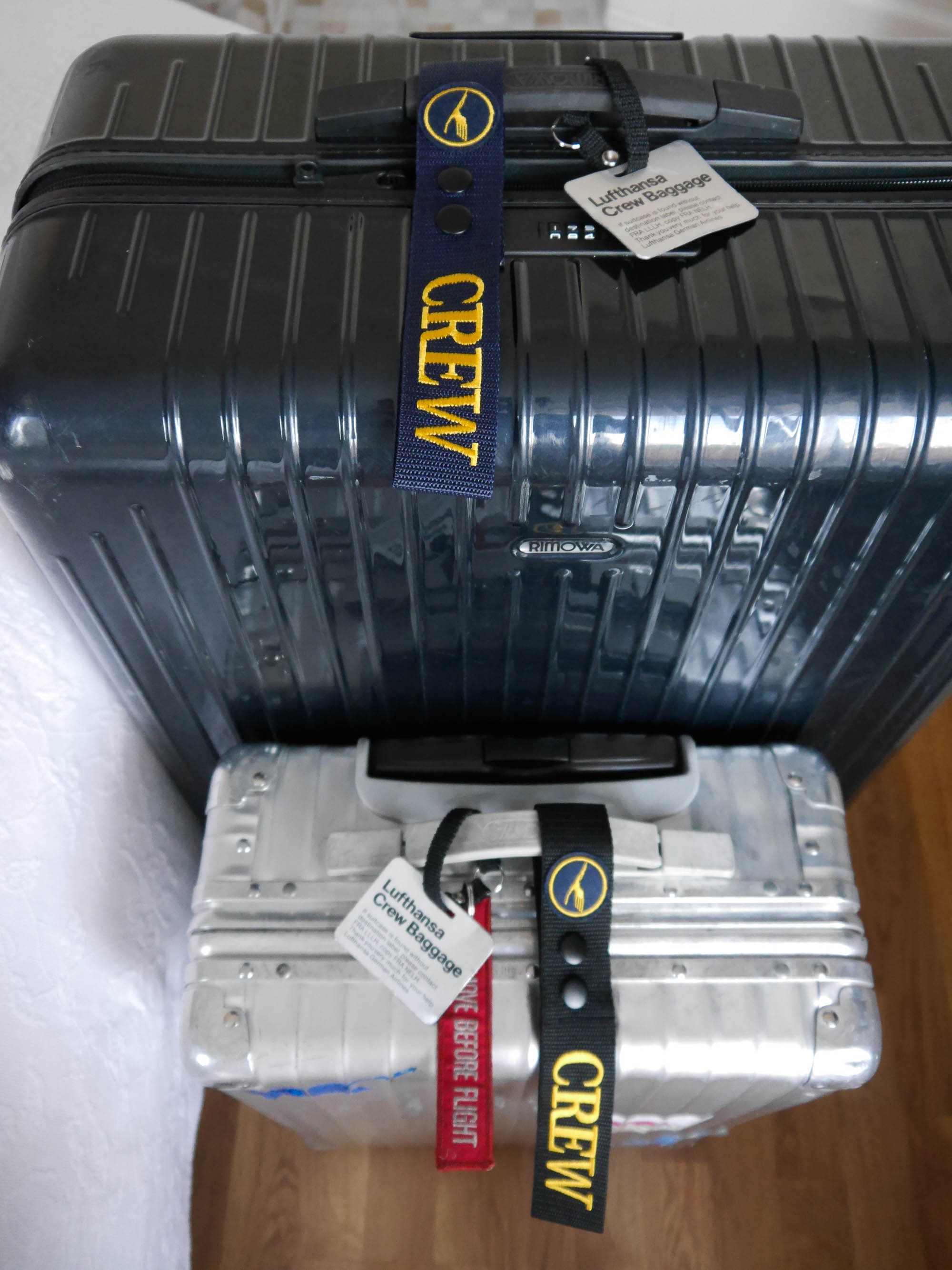 How to get to the crew tag shop:
1. The hotel shuttle bus stops in front of Mc Donald's in Itaewon(last stop). For those who come by public transportation or taxi, try to find the Mc Donald's and if you feel hungry and wanna try something local, ask for the Bulgogi Burger. It's so good! :)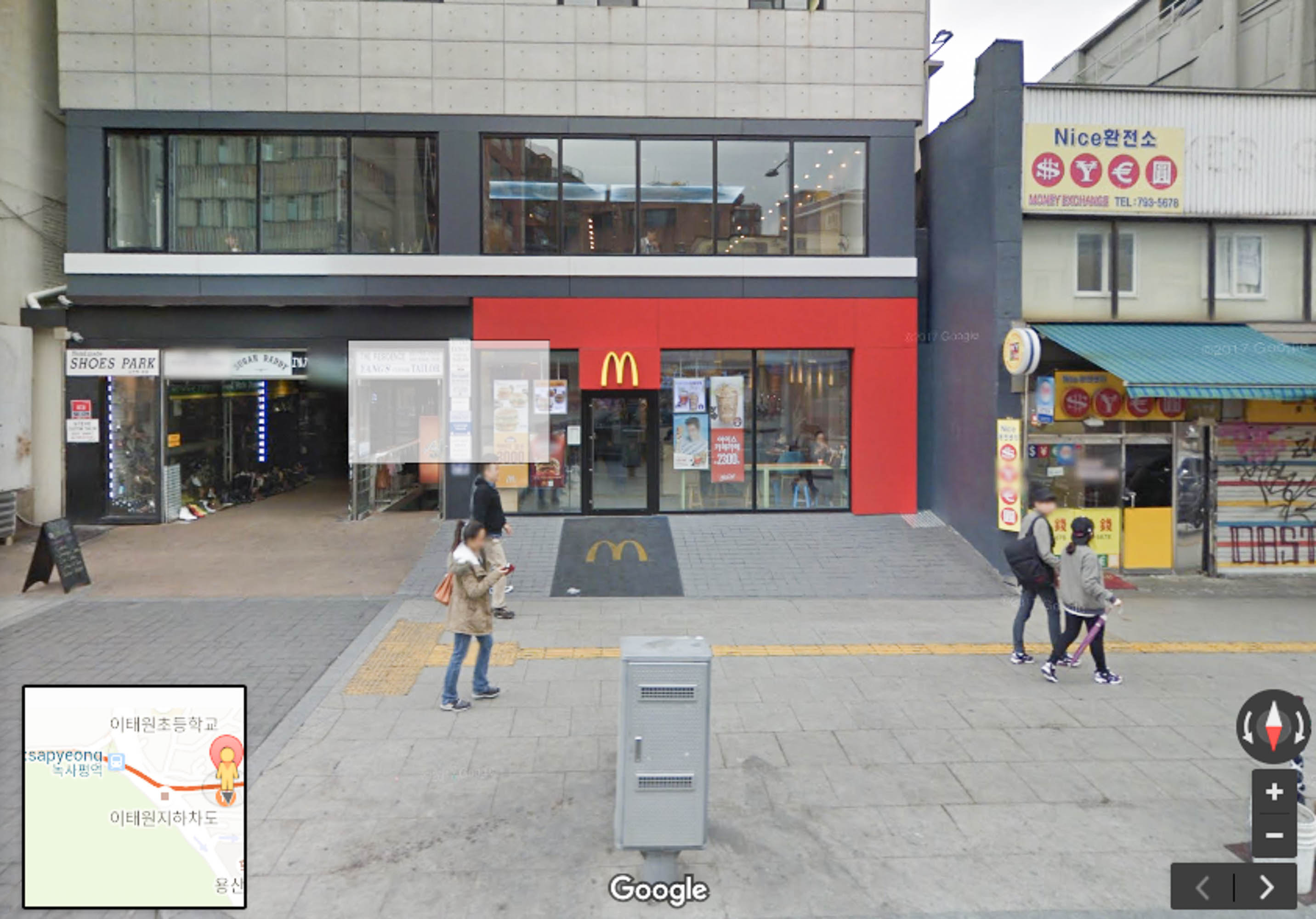 2. Walk down the street in the direction of travel. It's only until the next corner(one minute!), which is not even 20 meters from Mc Donald's.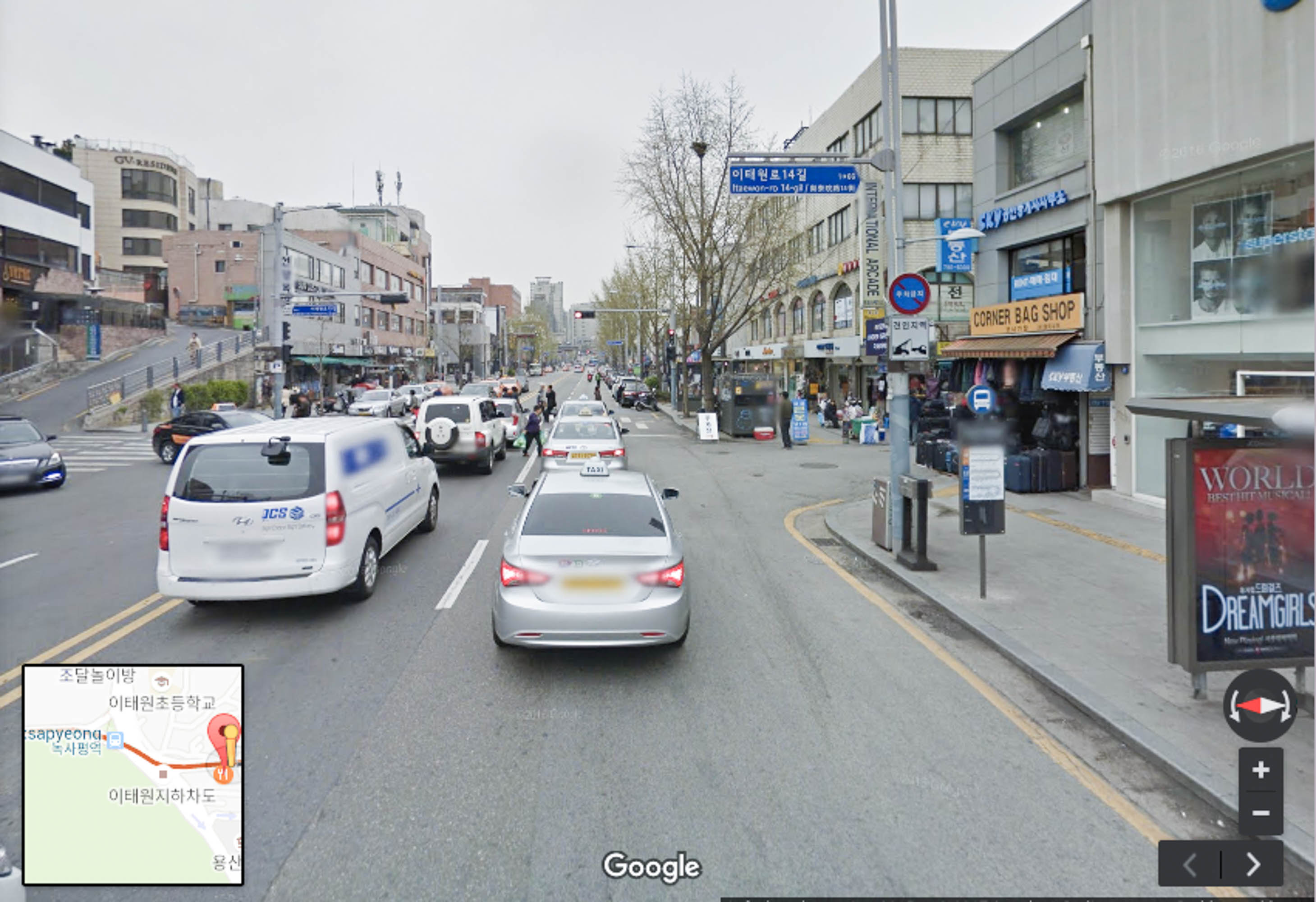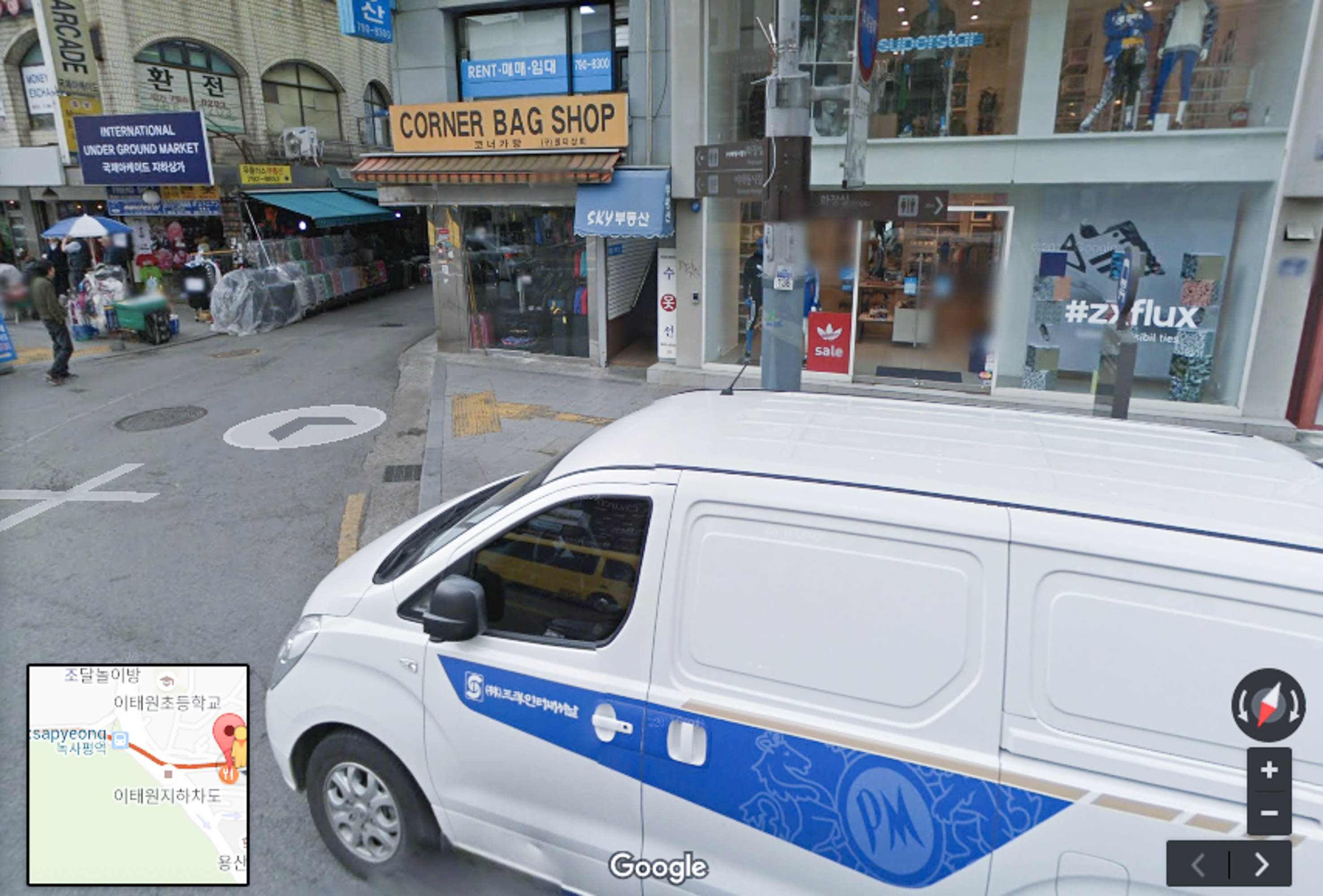 3. You can already see the entrance of the International Underground Market(Yay!) at the corner and if you take a closer look, you can spot crew tags on the left side on the wall. You've reached your final destination. :)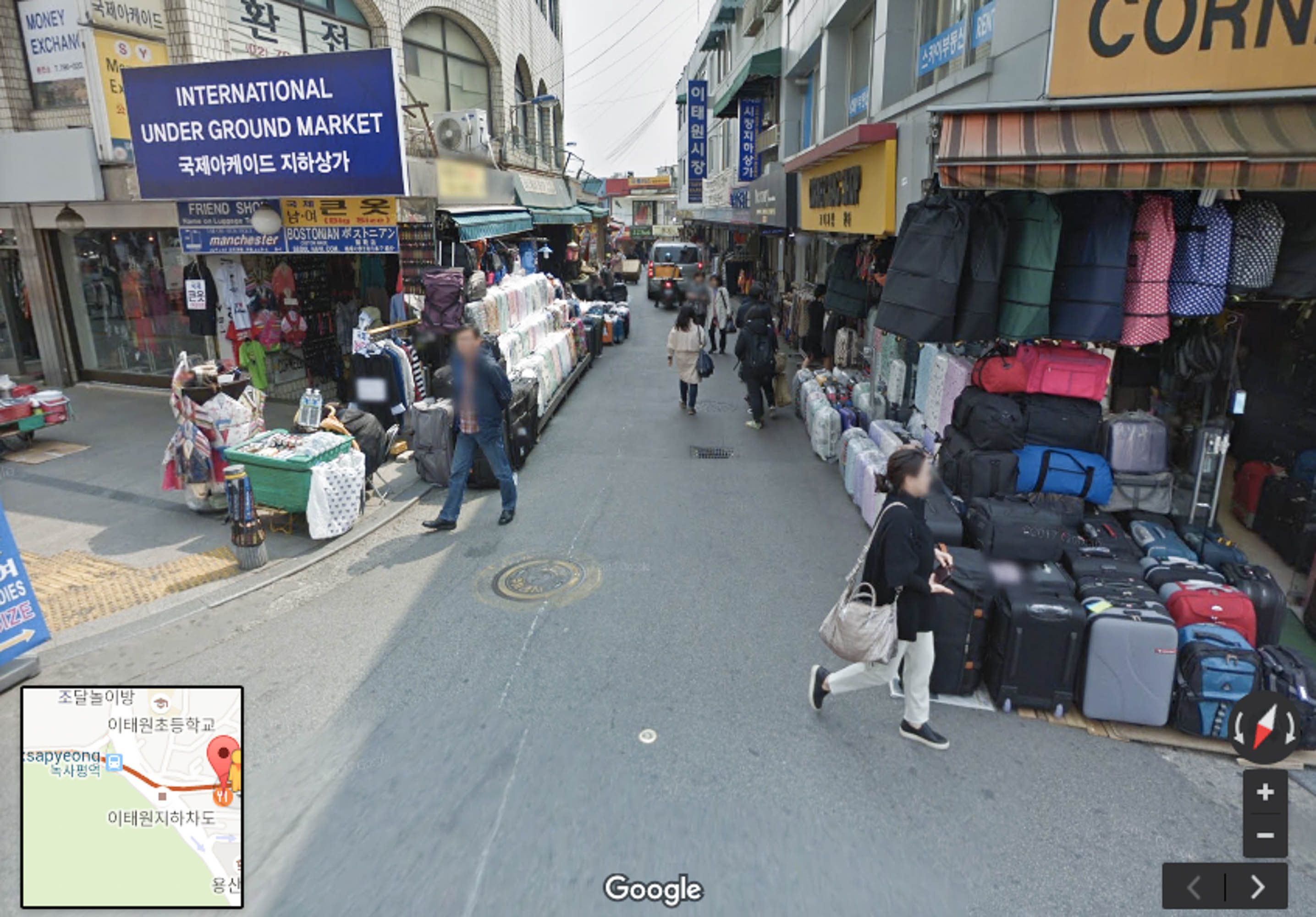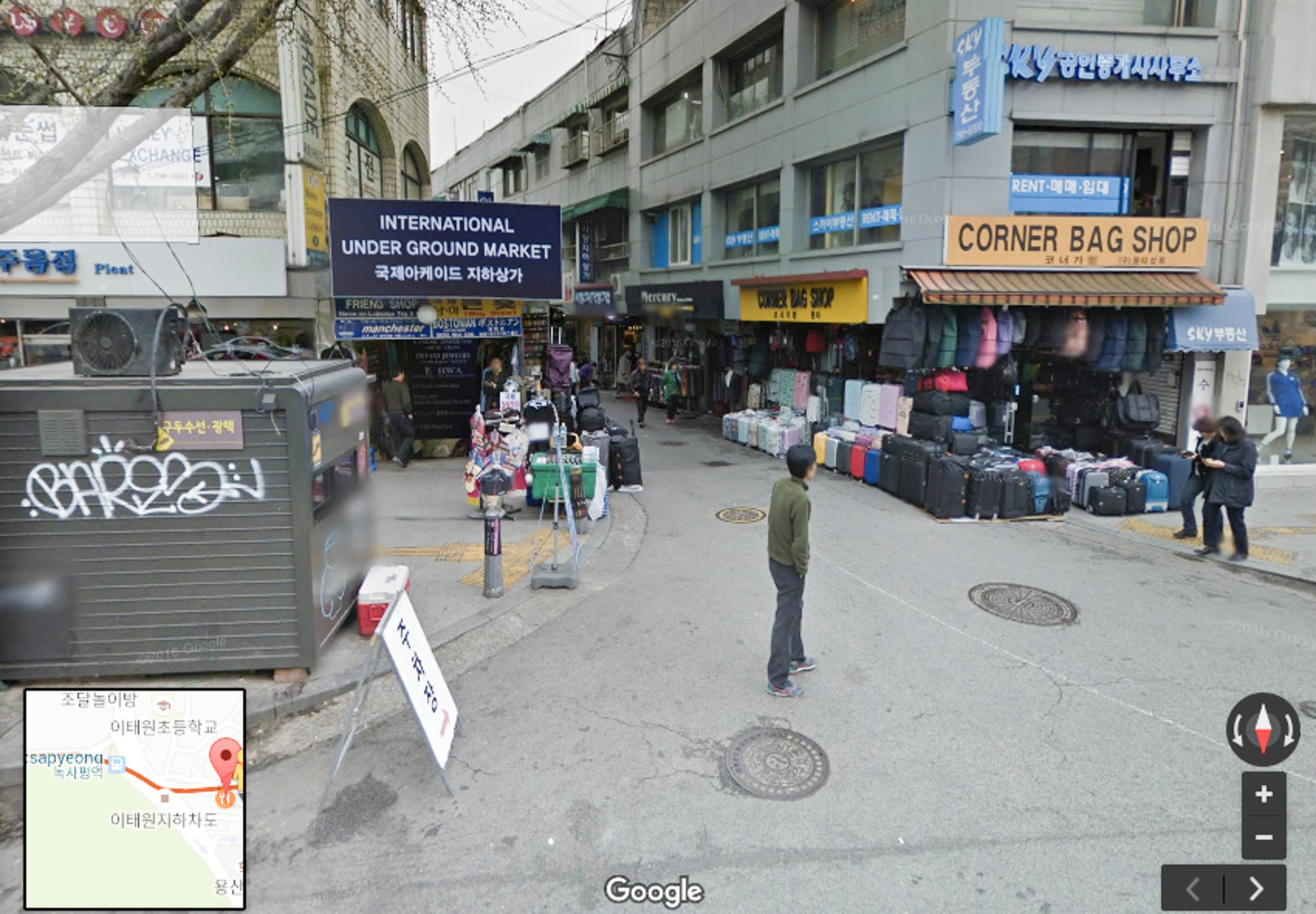 Photos by Google Maps

4. Go downstairs and you'll find the shop on the left side. Happy shopping!