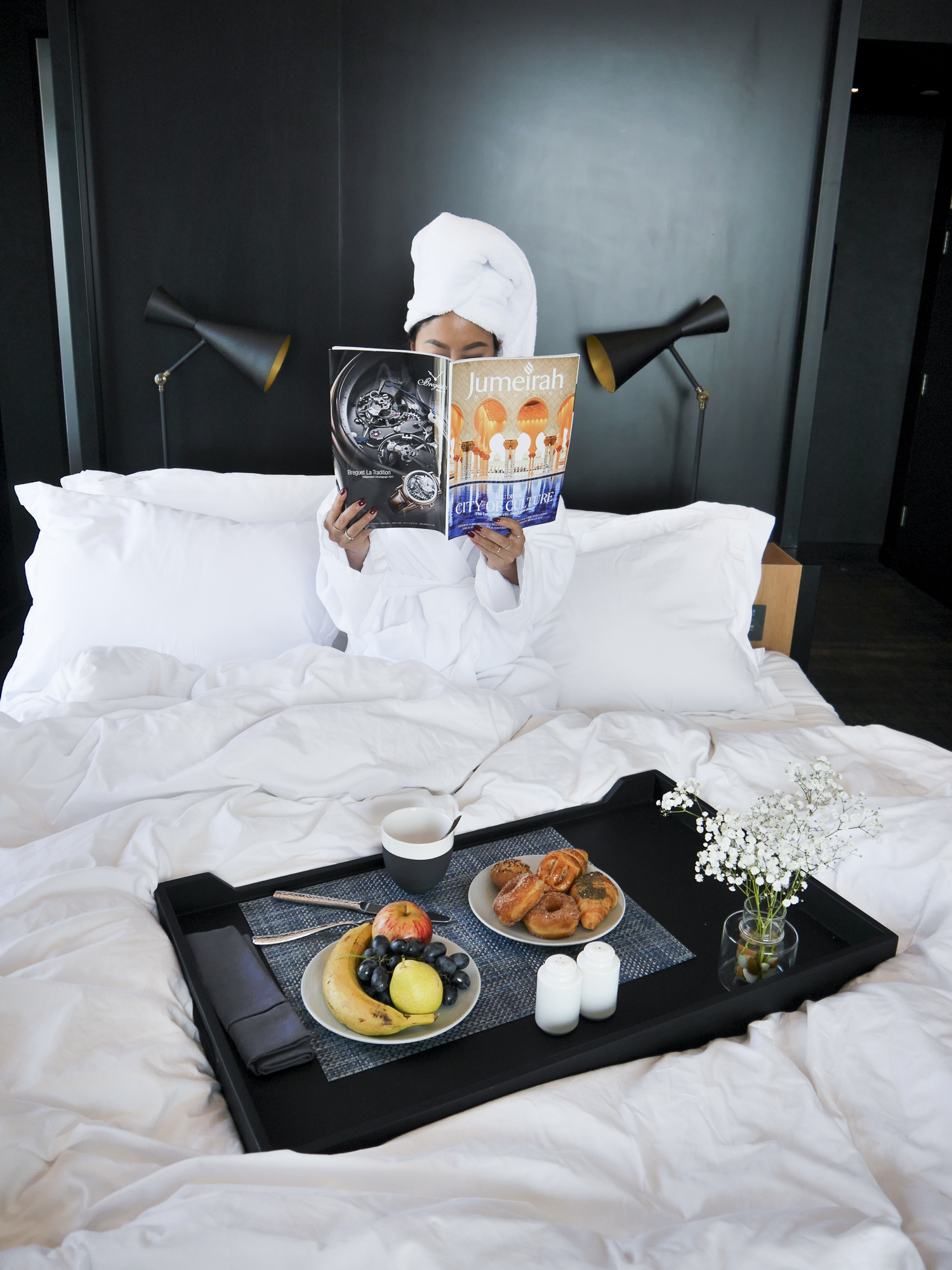 What comes to your mind when you think of Dubai? Palm trees, gold and luxury? Well, that's a part of Dubai and I'm introducing today a slight different part of it. I call it Dubai for everyone. Or the stopover project by Zabeel House.
Dubai has so much more to offer than luxury shopping or sipping a 30 dollar cocktail with real gold dust in a high-end resort. There is culture, history and also very affordable accommodations where you won't miss anything. And I can tell you that as a cabin crew, who literally lives more than half of the year in hotels around the world.
When I first heard of the Zabeel House in Dubai and the stopover project I got quite curious. A brand new hotel with all the comfort you need for a stopover or private travels? I had to see it for myself.
My first stop was the Zabeel House Al Seef which is located in a brand new district called Al Seef. The entire hotel complex is new and connected to the newest addition the Zabeel Mini. More on that later. The taxi drive from the airport was just 15 minutes and brought me to the hotel in the embassy area which means it's easy to find and super safe. Before I start with the hotel tour, I can tell you that I fell in love with this hotel! It felt so like home and I had everything what I personally needed. And my list is not short. As a flight attendant I'm quite pampered when it comes to hotels but the Zabeel house met all my expectations. And even exceeded it.
Here is my personal check list when it comes to booking a hotel. Safe location, gym, pool, coffee maker/tea pot, fridge and a spacious room for my luggage and outfits/shoes. I don't need necessarily luxury. But some criteria have to be met in order to ensure a comfortable and enjoyable stay. So let's check it out!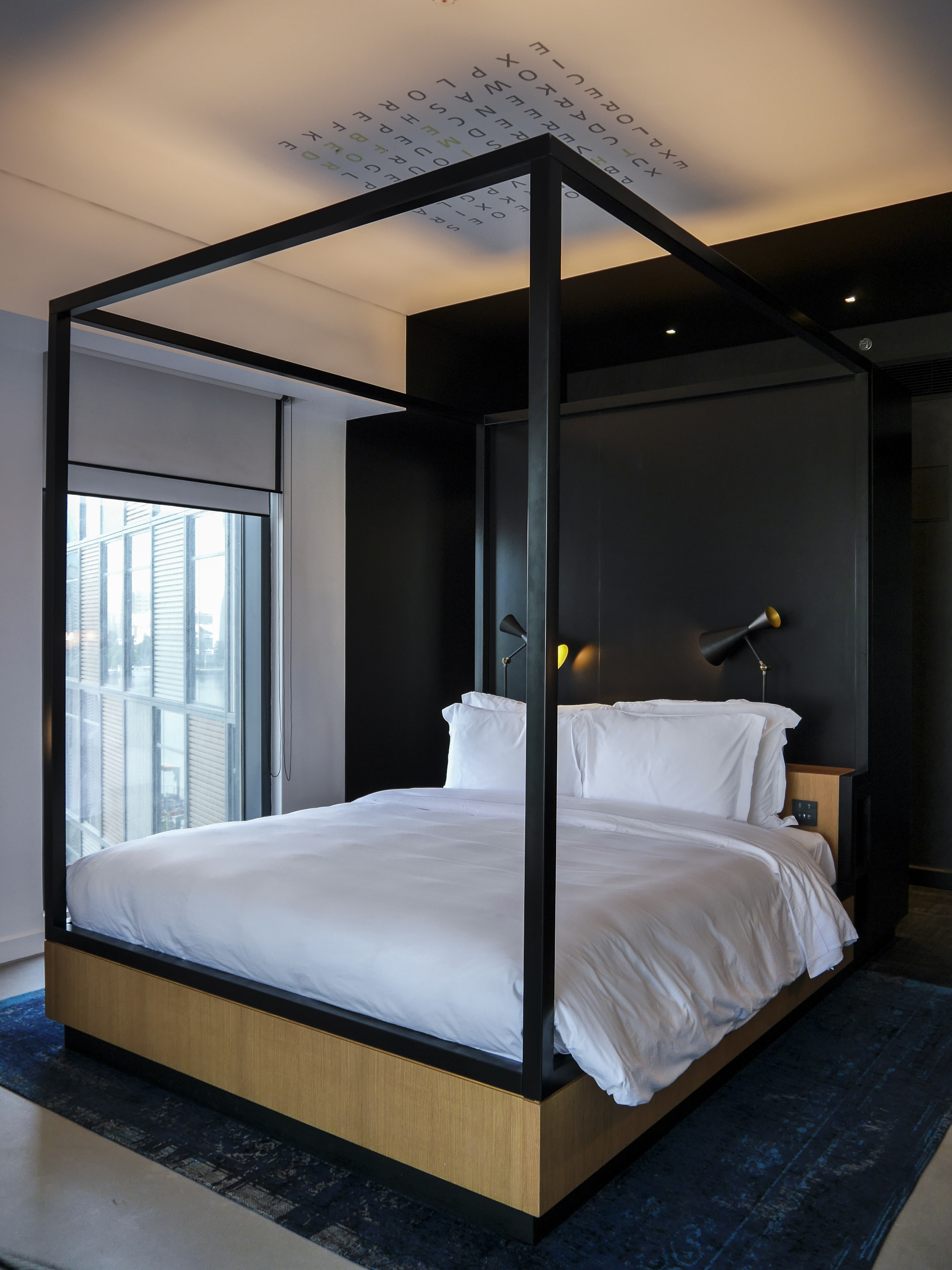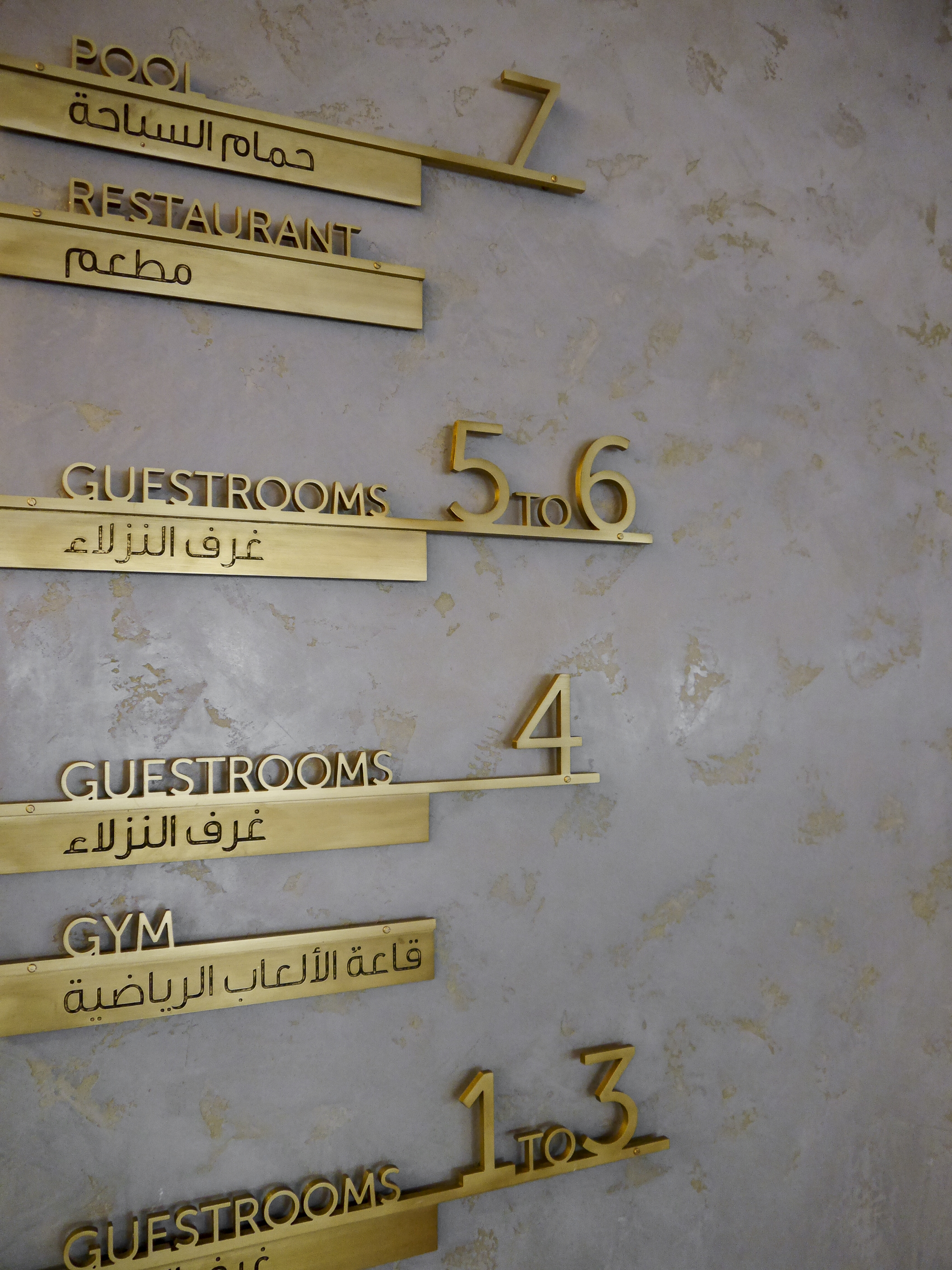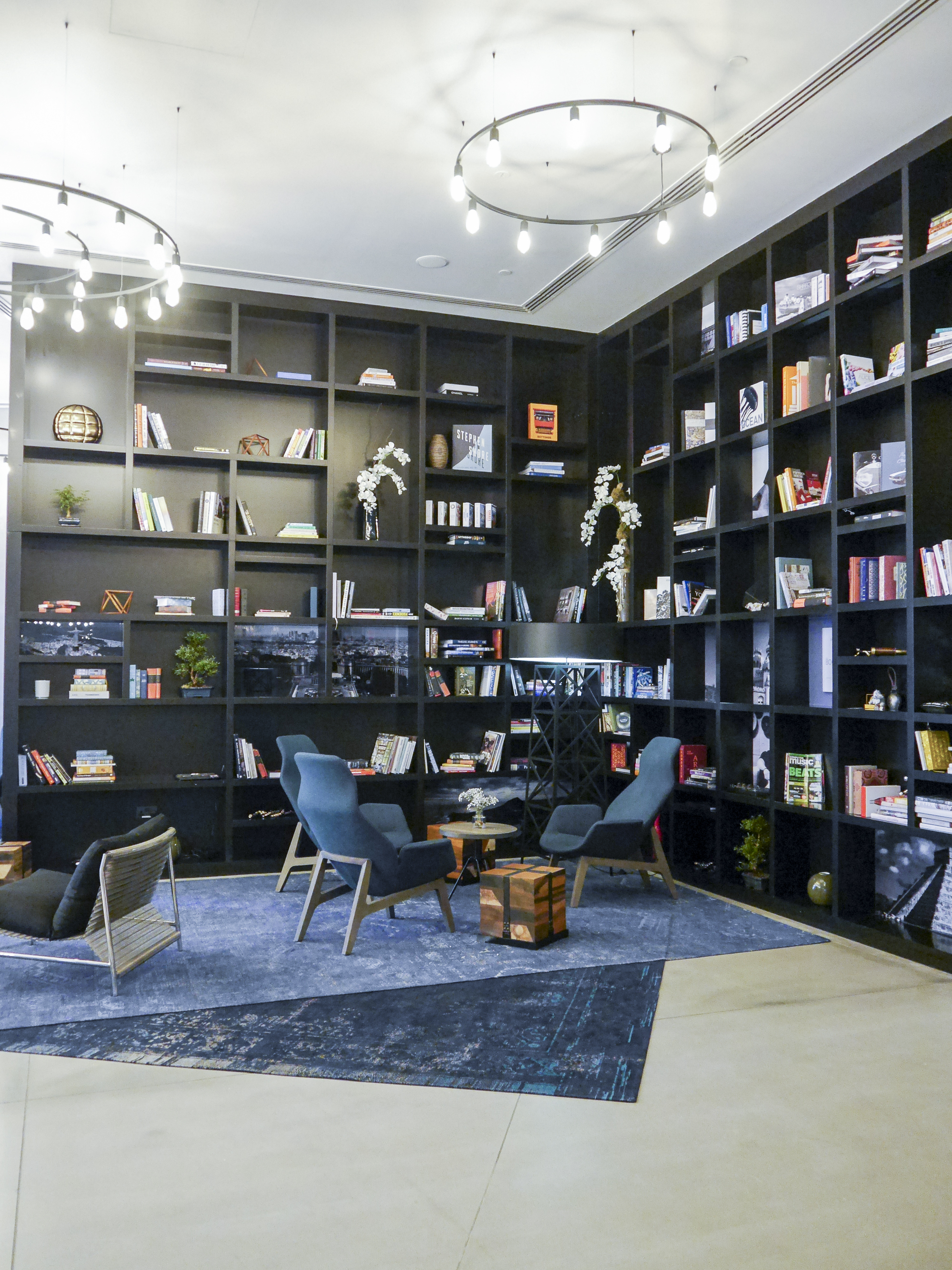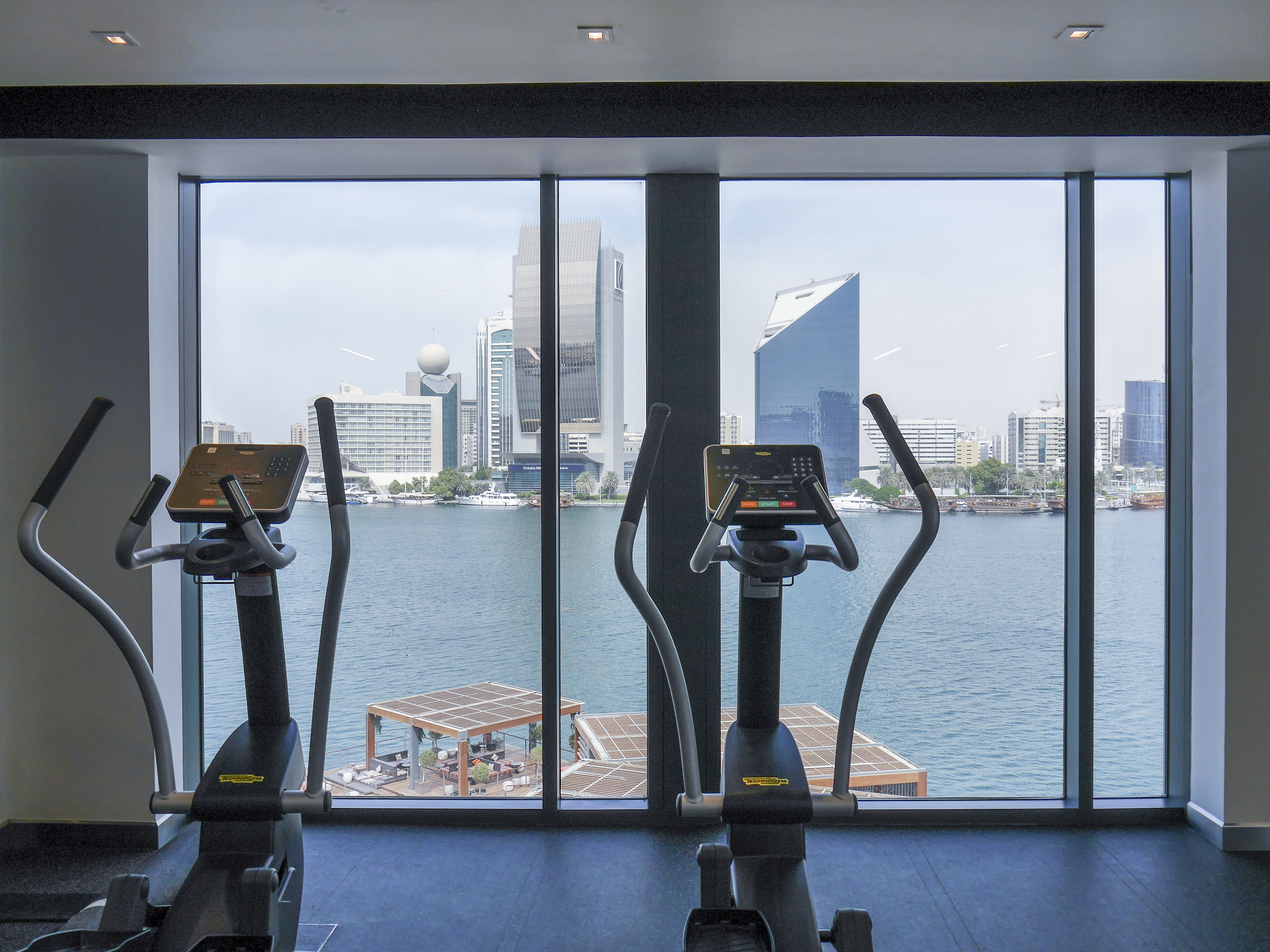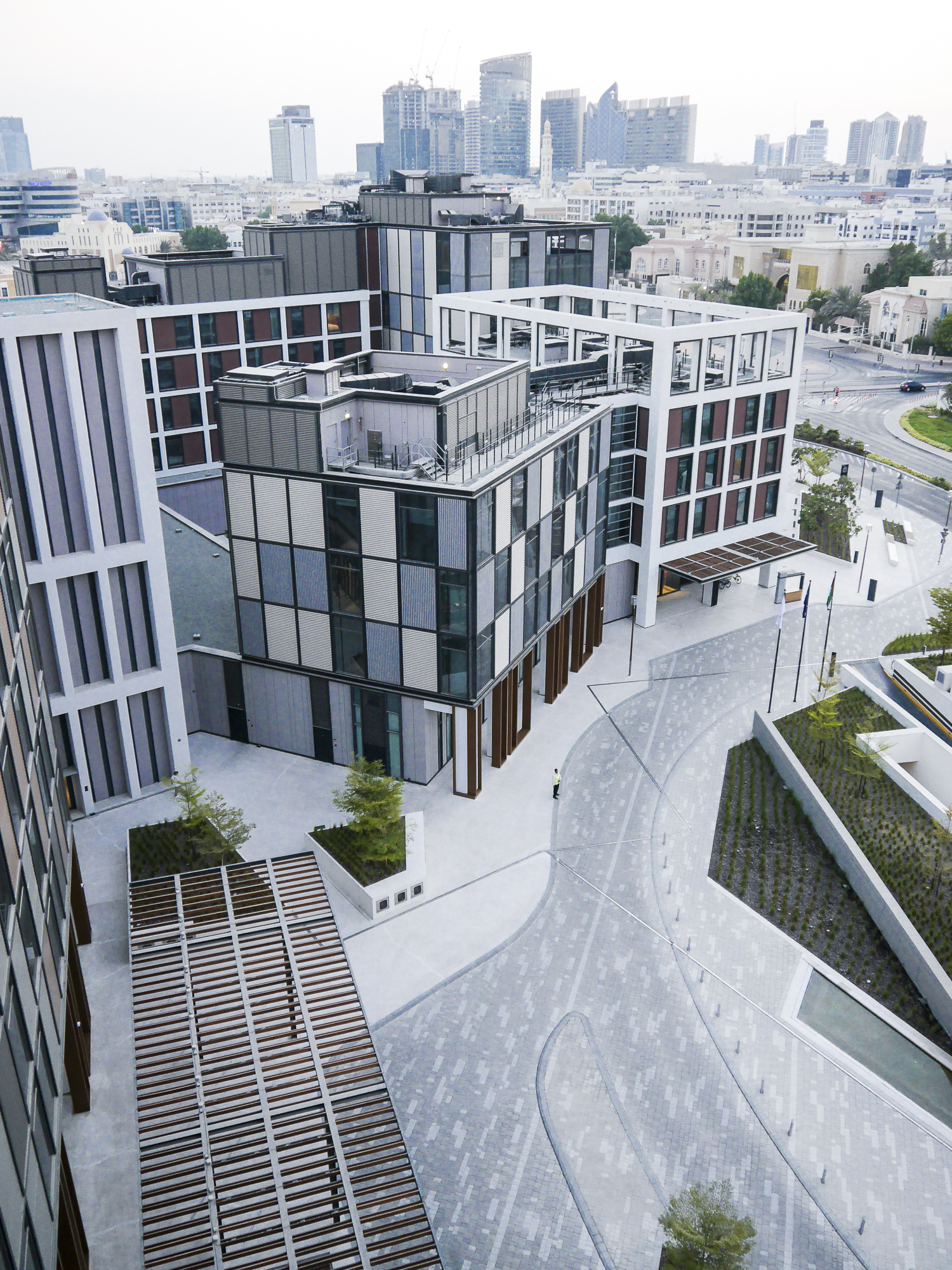 The rooms |
There are three room categories available and I had the chance to had a look in each of these rooms/suites. I stayed in one of the POPULAR ROOMs(they are slightly different) with a king bed, two windows each with a creek and city view and a hammock! All rooms are equipped with a Smart TV, Suite pad technology(so cool!), a stylish fridge, Nespresso machine, high speed WiFi and organic amenities. They put so much effort and thoughts into the Zabeel House concept, that it was such a pleasure to listen to all the stories behind whilst touring the property. What I loved the most, that they are working with local providers and brands/companies. The freshly brewed coffee in the restaurant, the organic soap in the bathroom and many interior details are made in Dubai! As we are trying to safe the planet and support local businesses , this is a huge plus for a hotel. And yes, there are hotels who mind their business.
I really loved the window facing bed, and gosh, that bed was heaven! I slept like a baby and experienced true relaxation during my stay. The open closet is hidden behind the bed and offers enough space for clothes and shoes. The rooms are all super stylish with accessories and details inspired by the needs of the modern traveler looking for a fresh perspective on the city.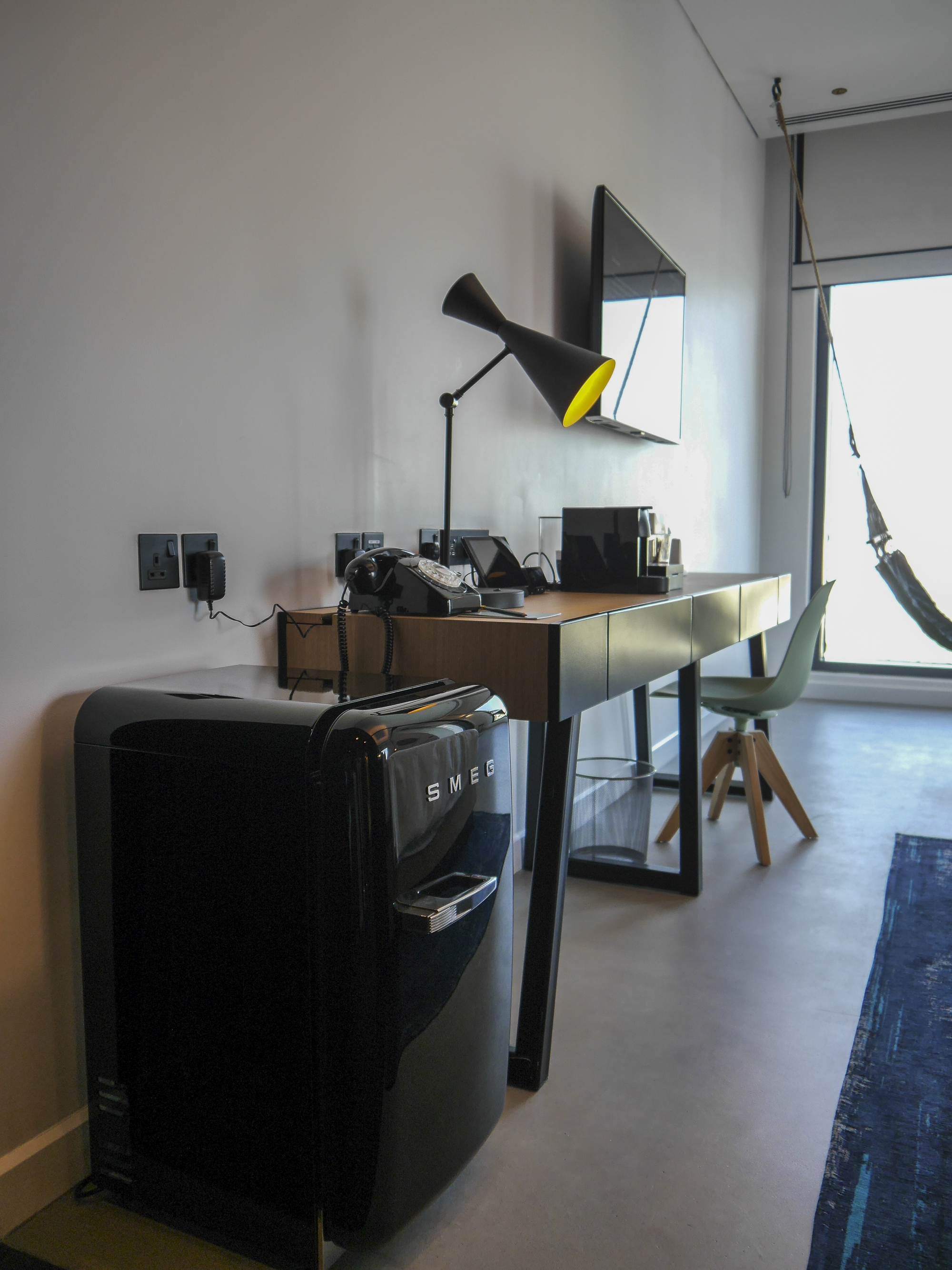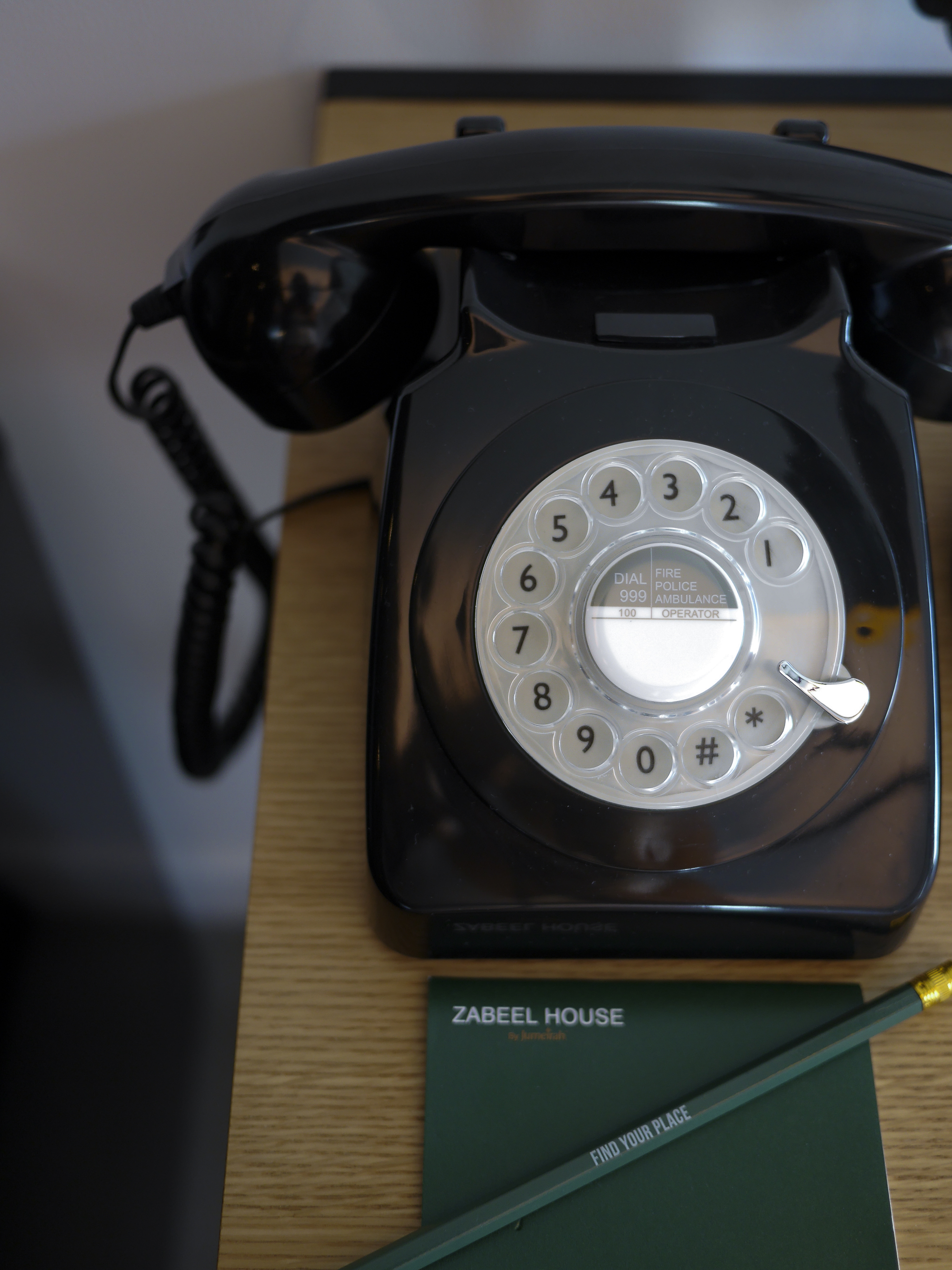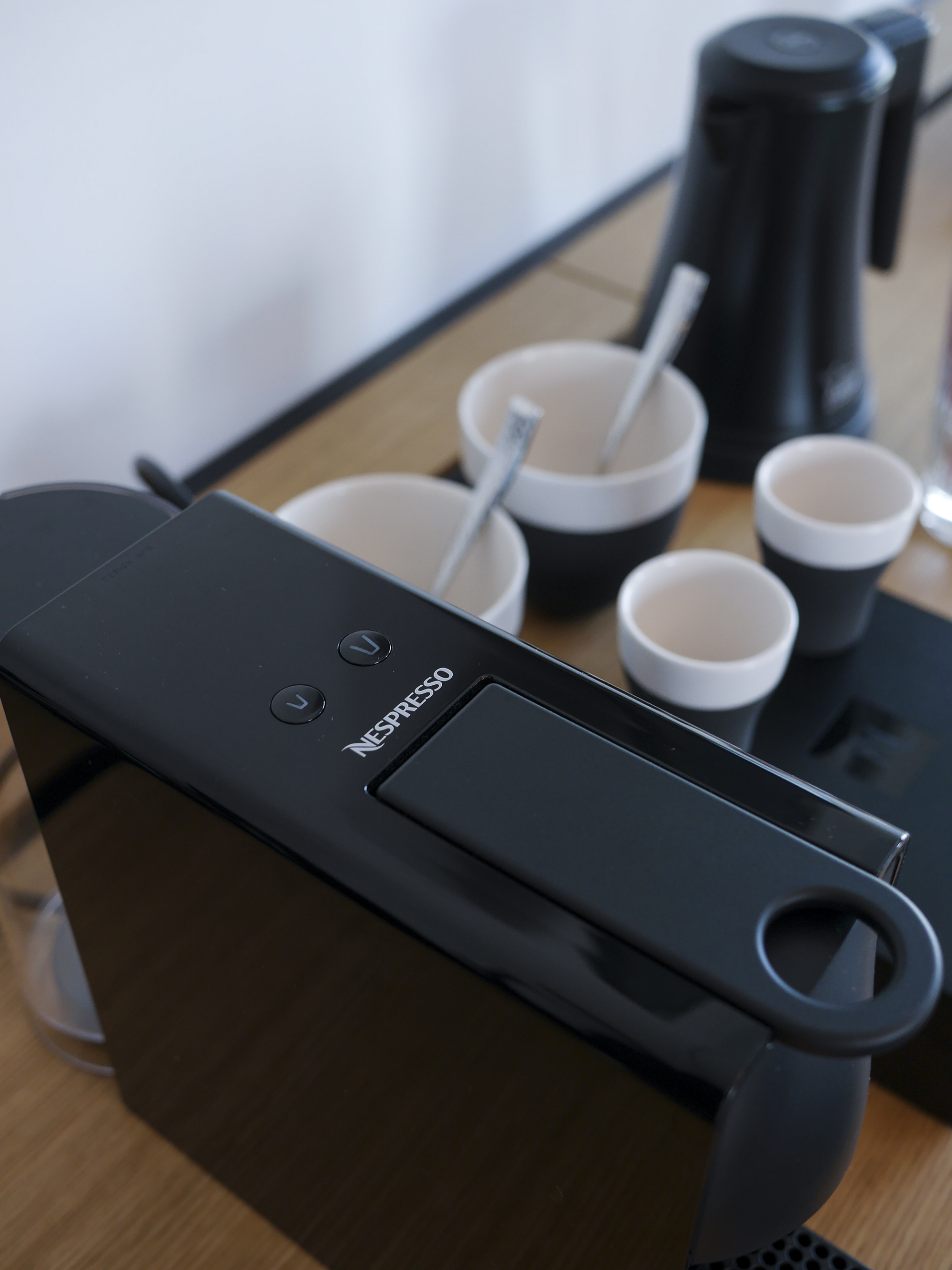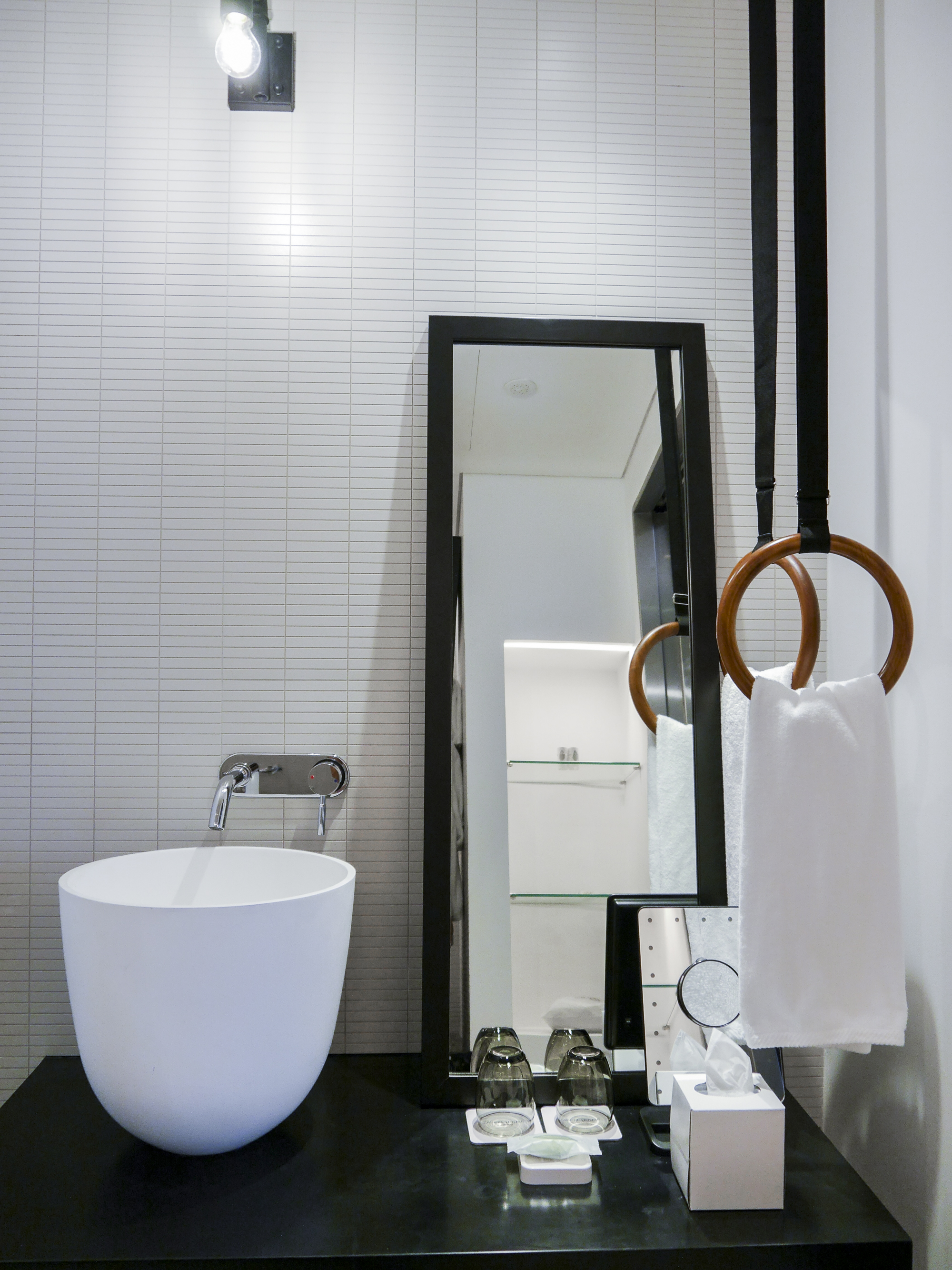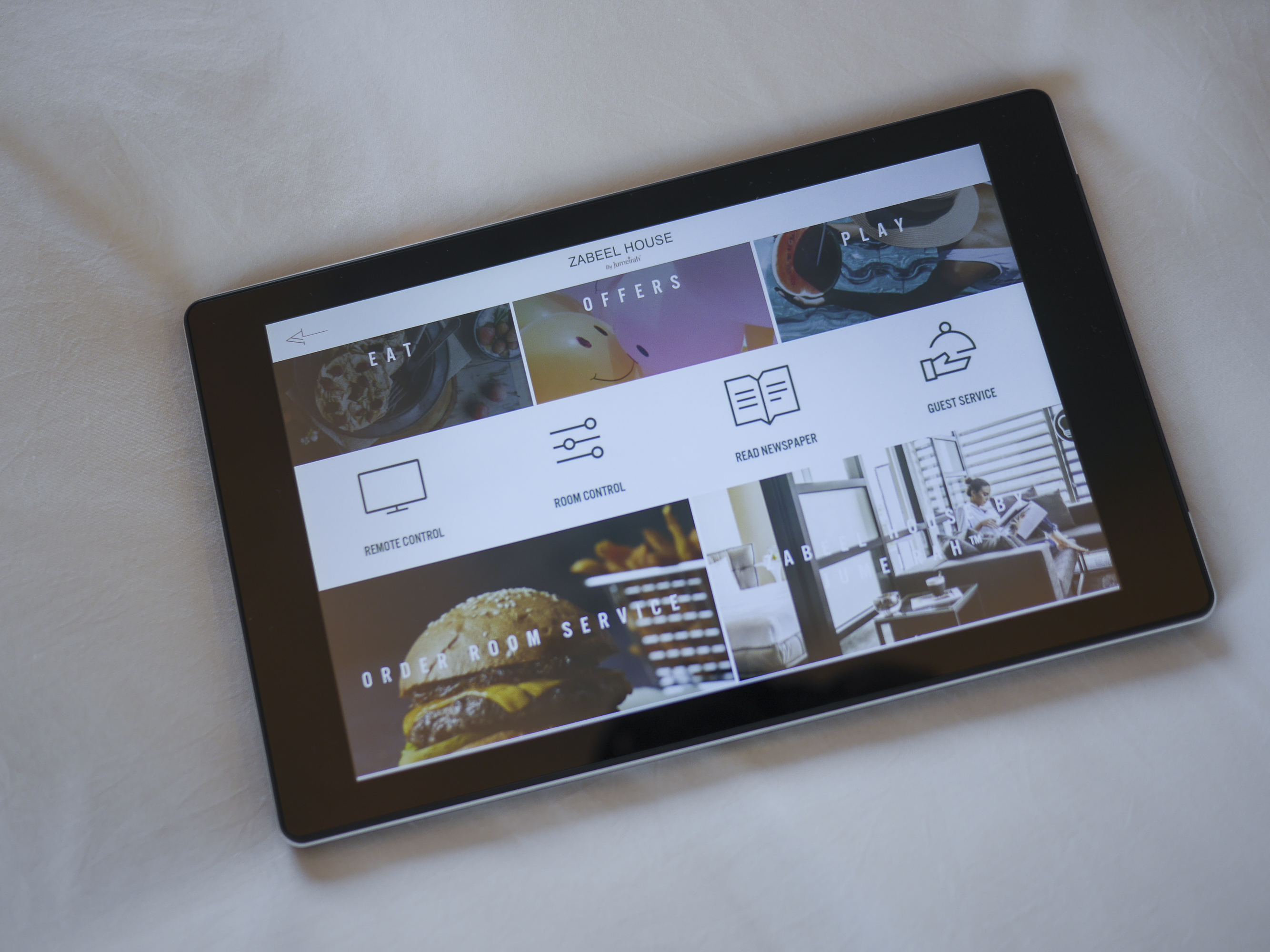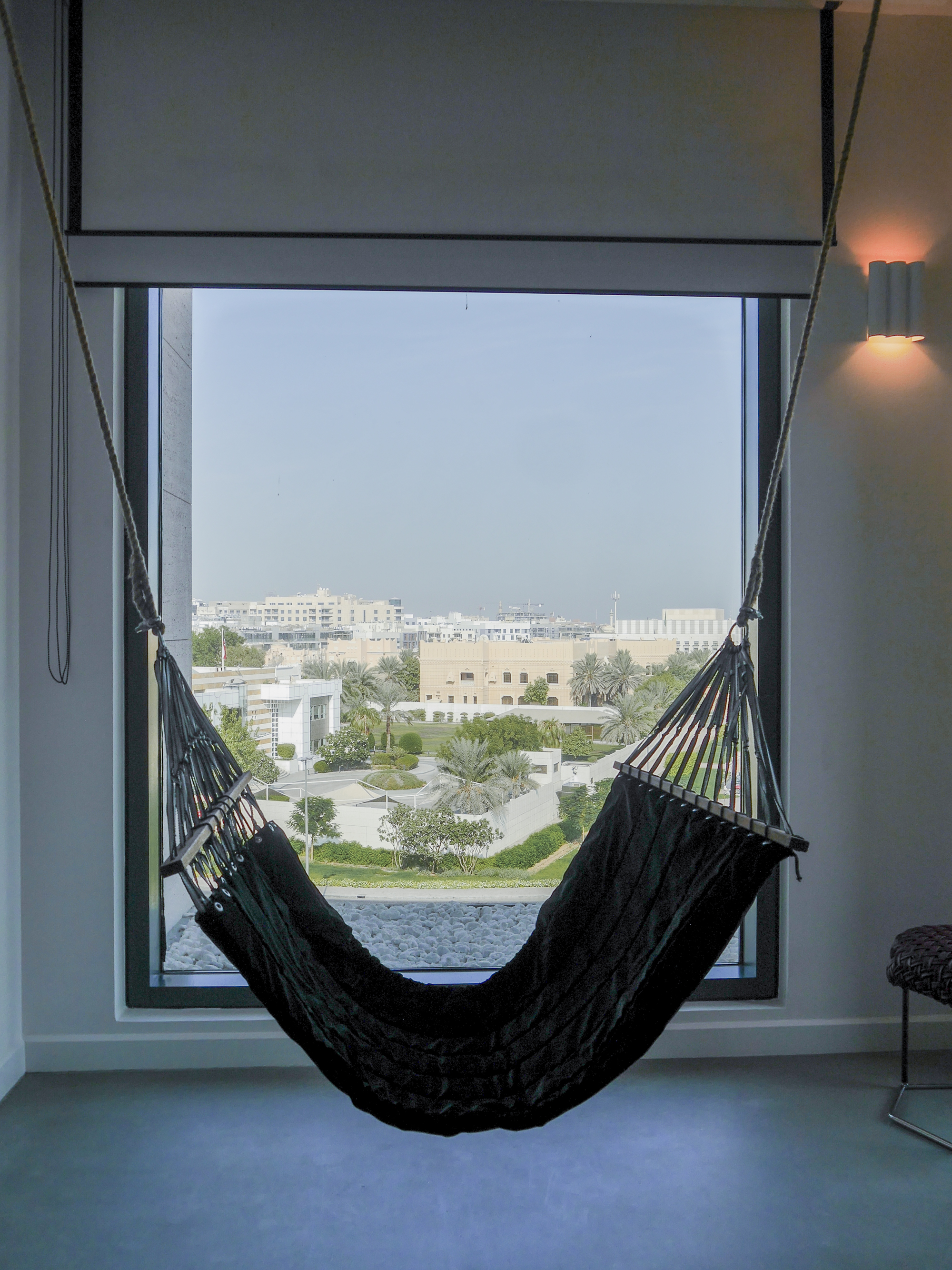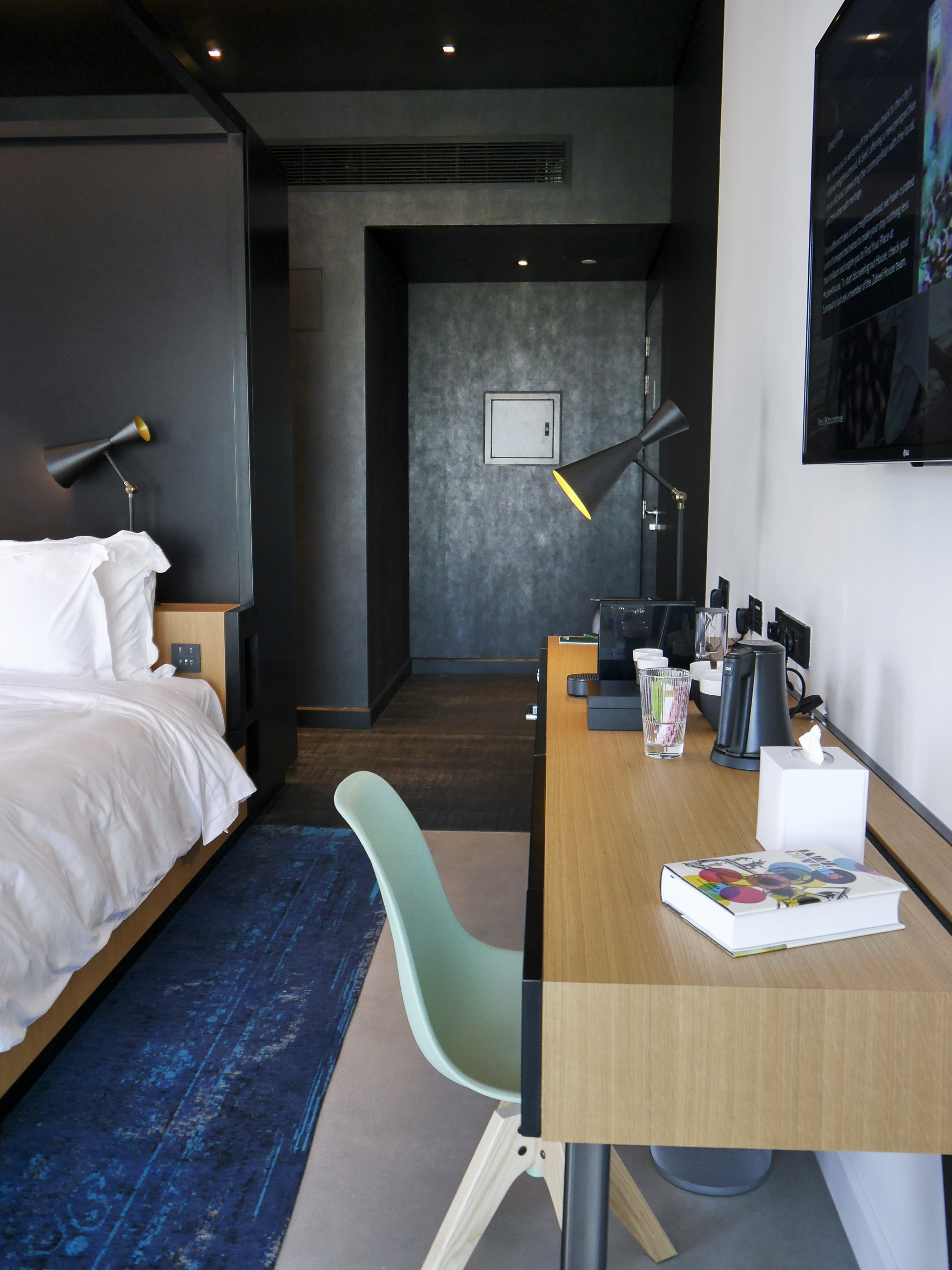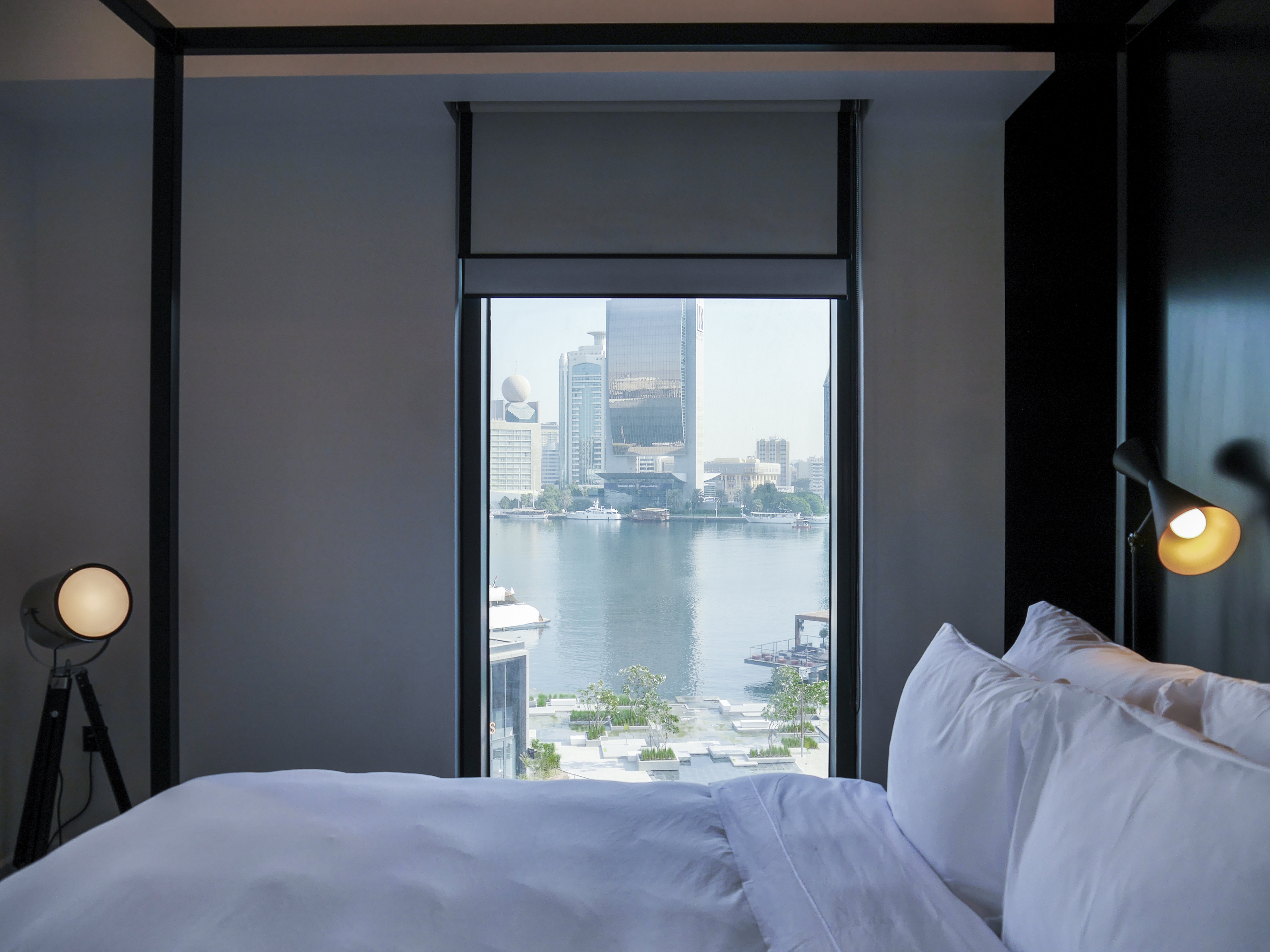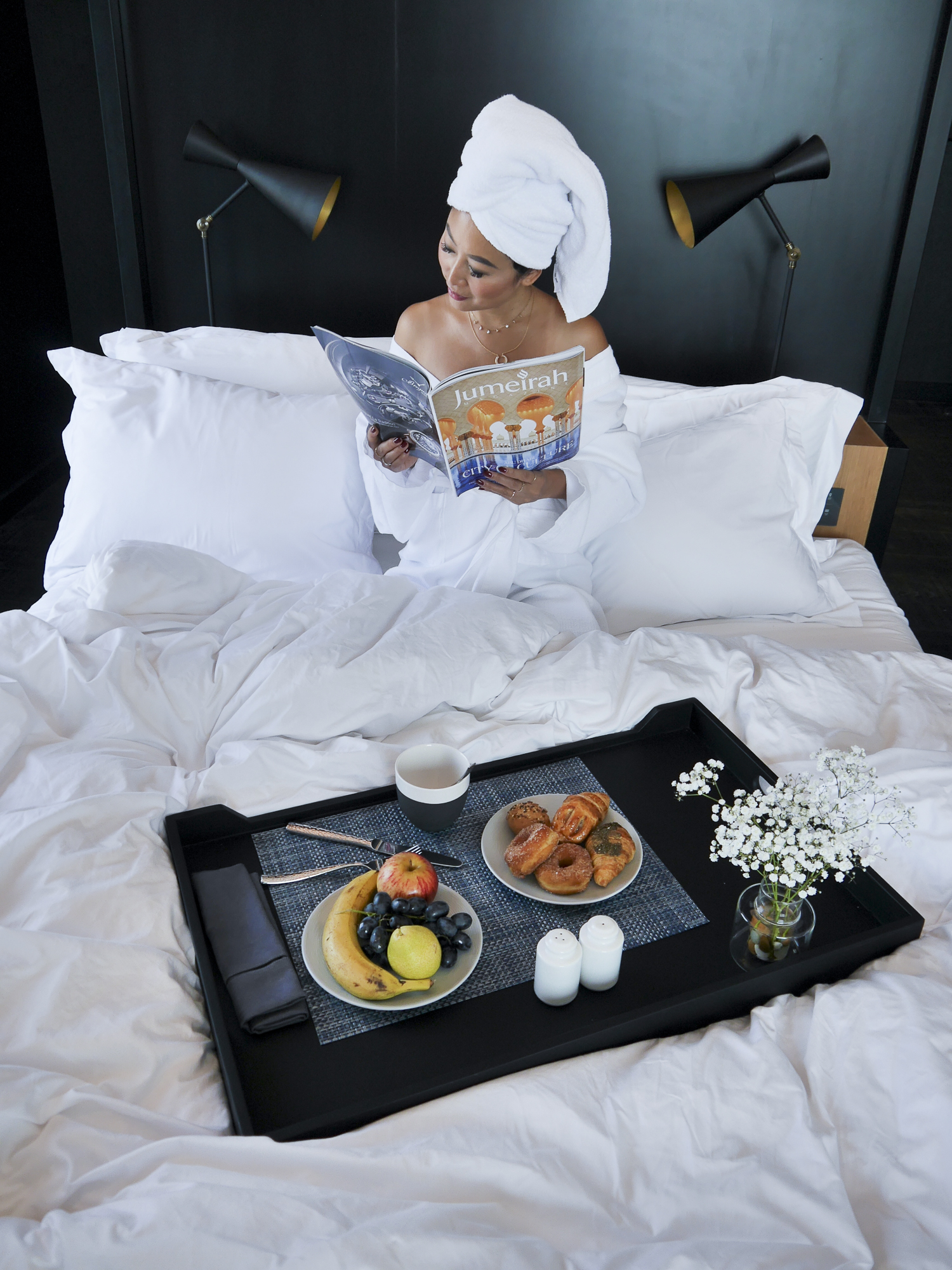 PLUSH ROOM
The PLUSH ROOM was my first option, but it was not opened for the public yet. But I had the chance to tour this room and the suite. It's an elegant and spacious heaven for guests who enjoy to take it easy in their room.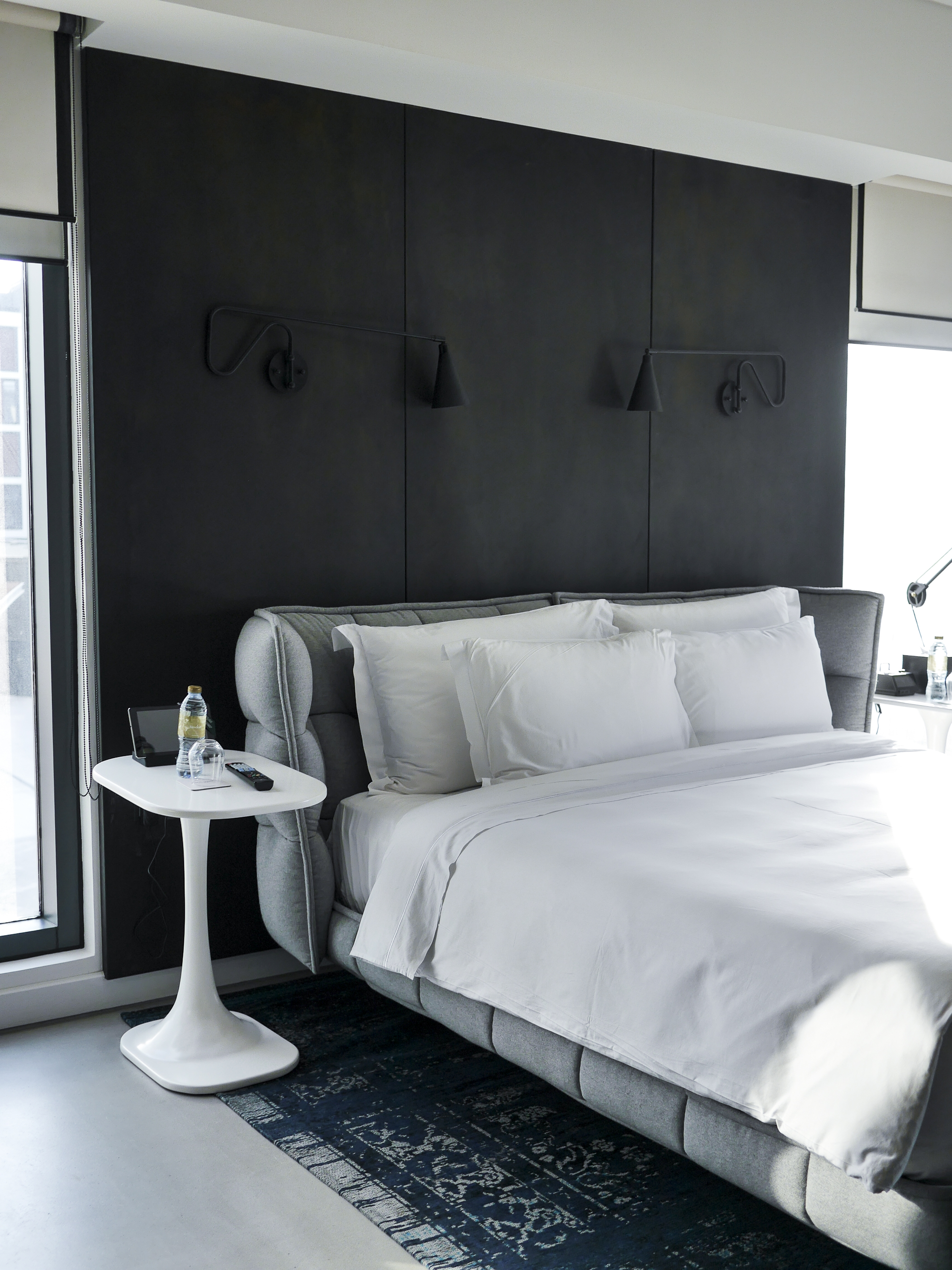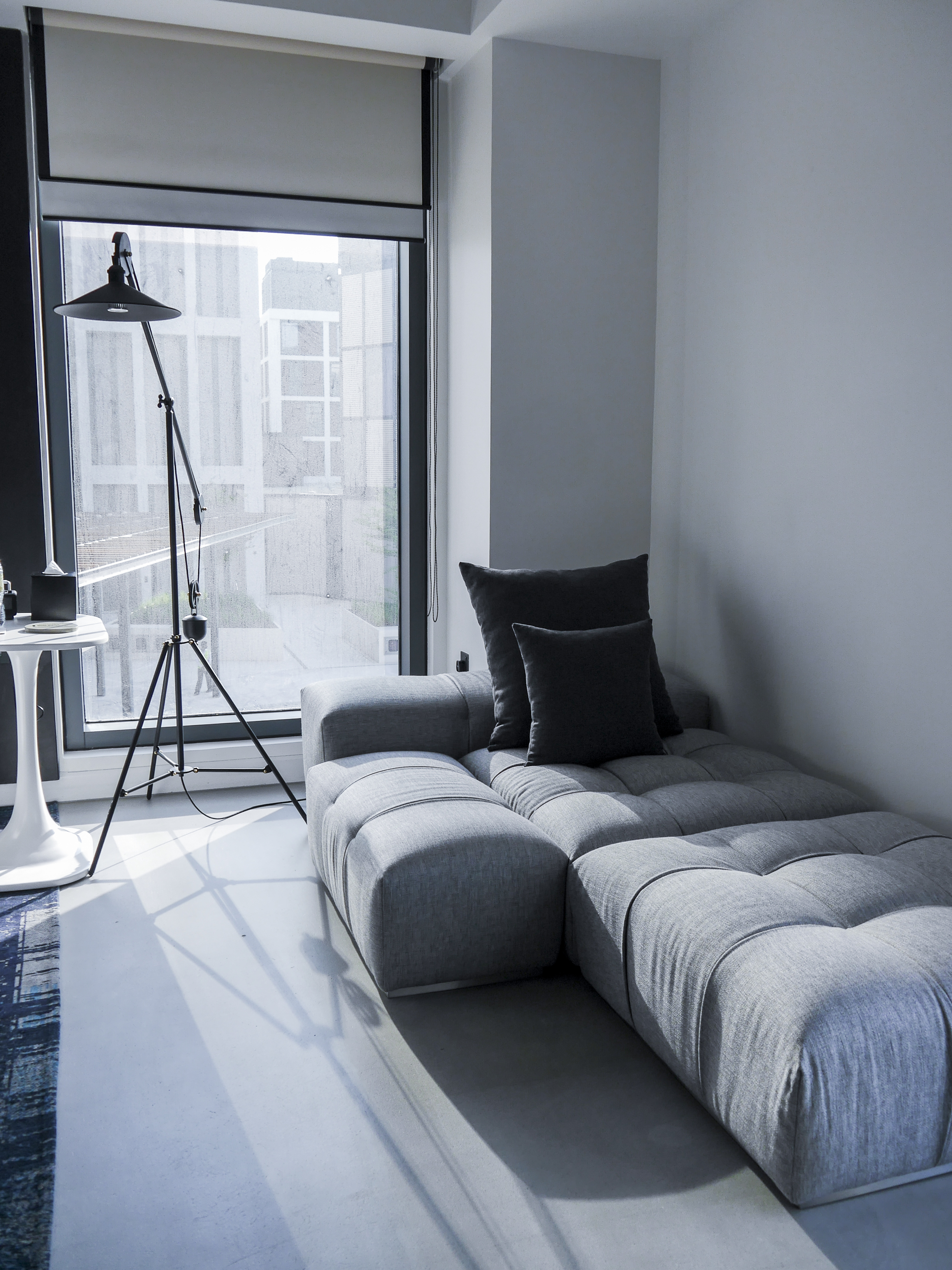 SUITE
The SUITE was also not ready for guests to stay. Designed for travellers who need a little extra comfort or space to spread out. Hopefully next time when I'm back in Dubai. :)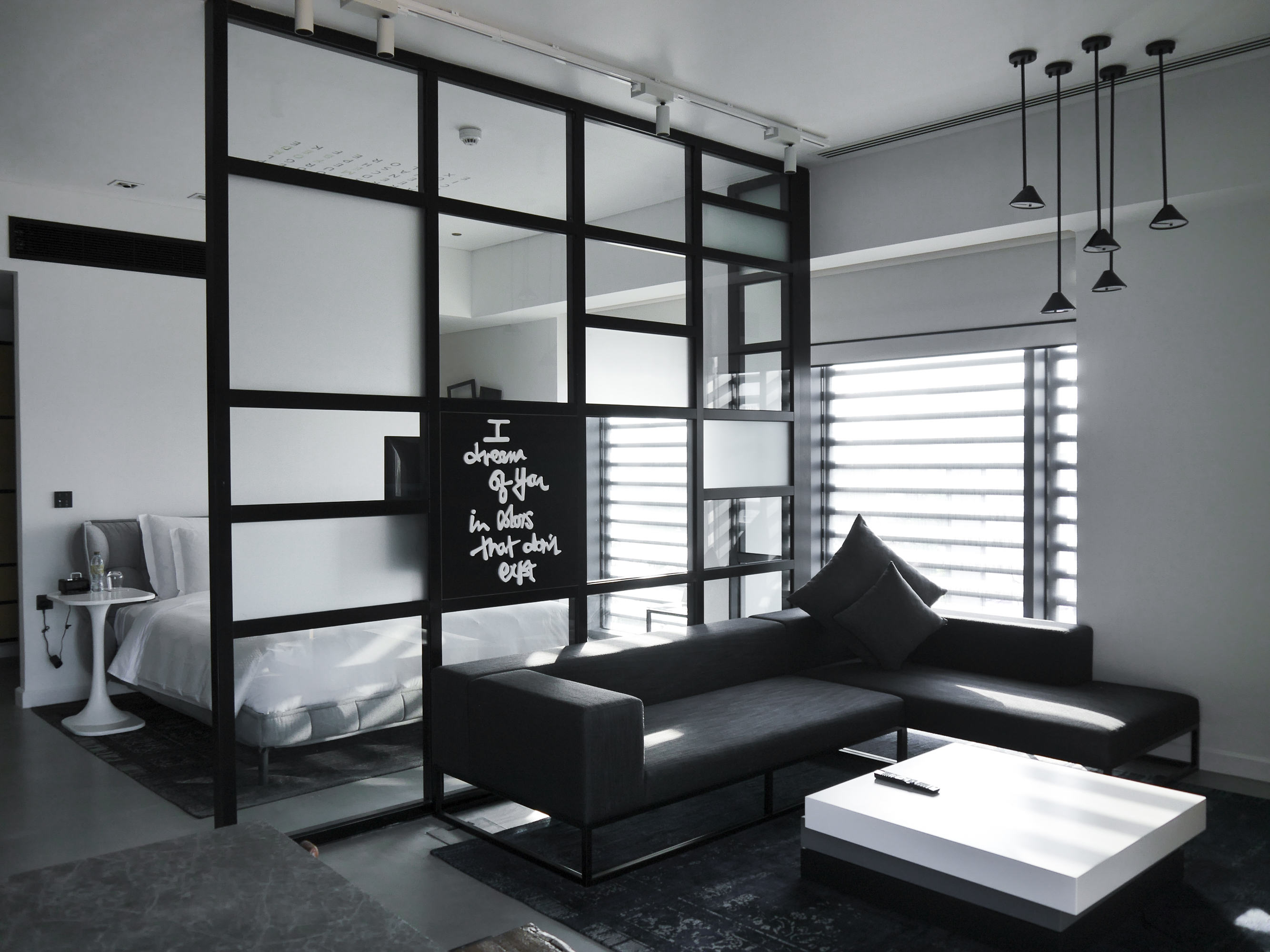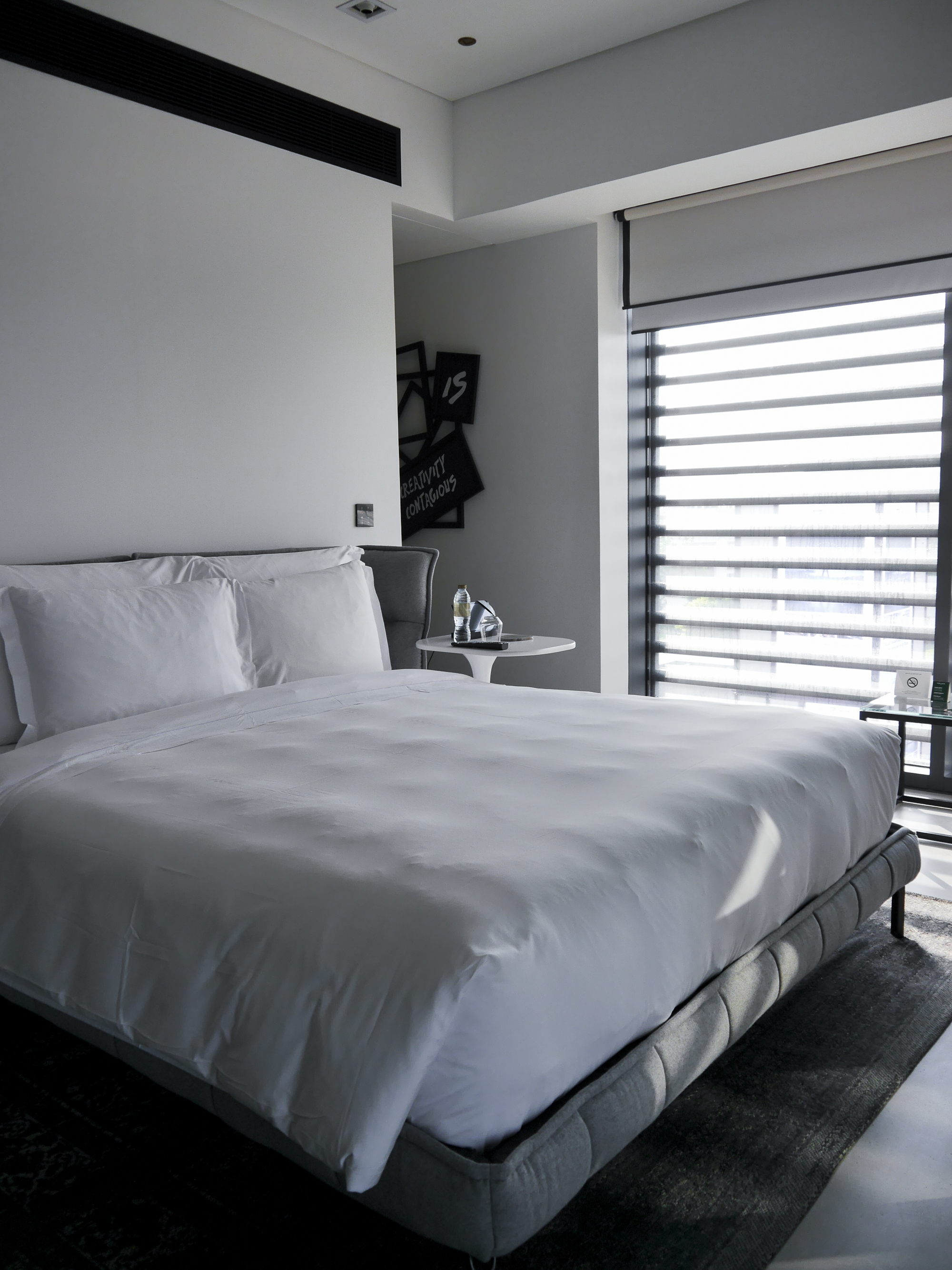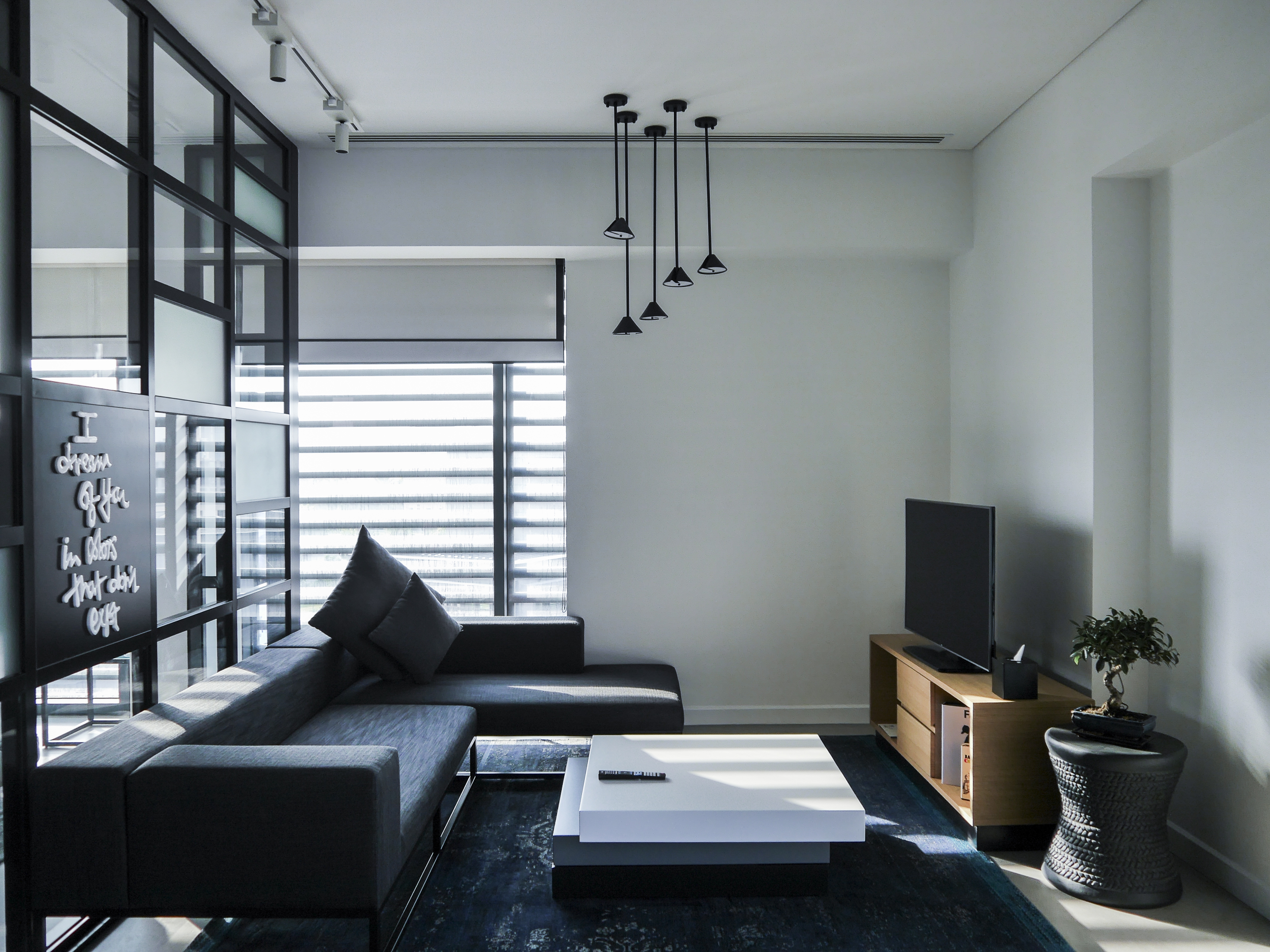 The food |
Breakfast is my favorite meal of the day and I celebrate it every day. No exceptions. But first of all, I have to give a huge shoutout to the most friendly and attentive staff! They helped me with my lactose-intolerance, created yummy extra treats, took hundreds of photos for me and of me and always had a big smile on their faces! Just lovely. This really made a huge difference for my stay.
Wether it's for the most important meal of the day served all day long, a dinner under the stars overlooking the Creek or a night out with friends at the roof top pool bar, Zabeel House got you covered!
I really loved the dinner at Skafos on the outdoor terrace where you can dine and unwind as you watch boats and bras drift by. It's was such a romantic experience full of flavors from the neighborhood's Spice Souk and warmhearted hospitality. Throughout the day, you can always grab lunch or a quick snack to go at Chapters or treat yourself to a mix of authentic Mediterranean and Middle Eastern delights from the buffet or a la carte.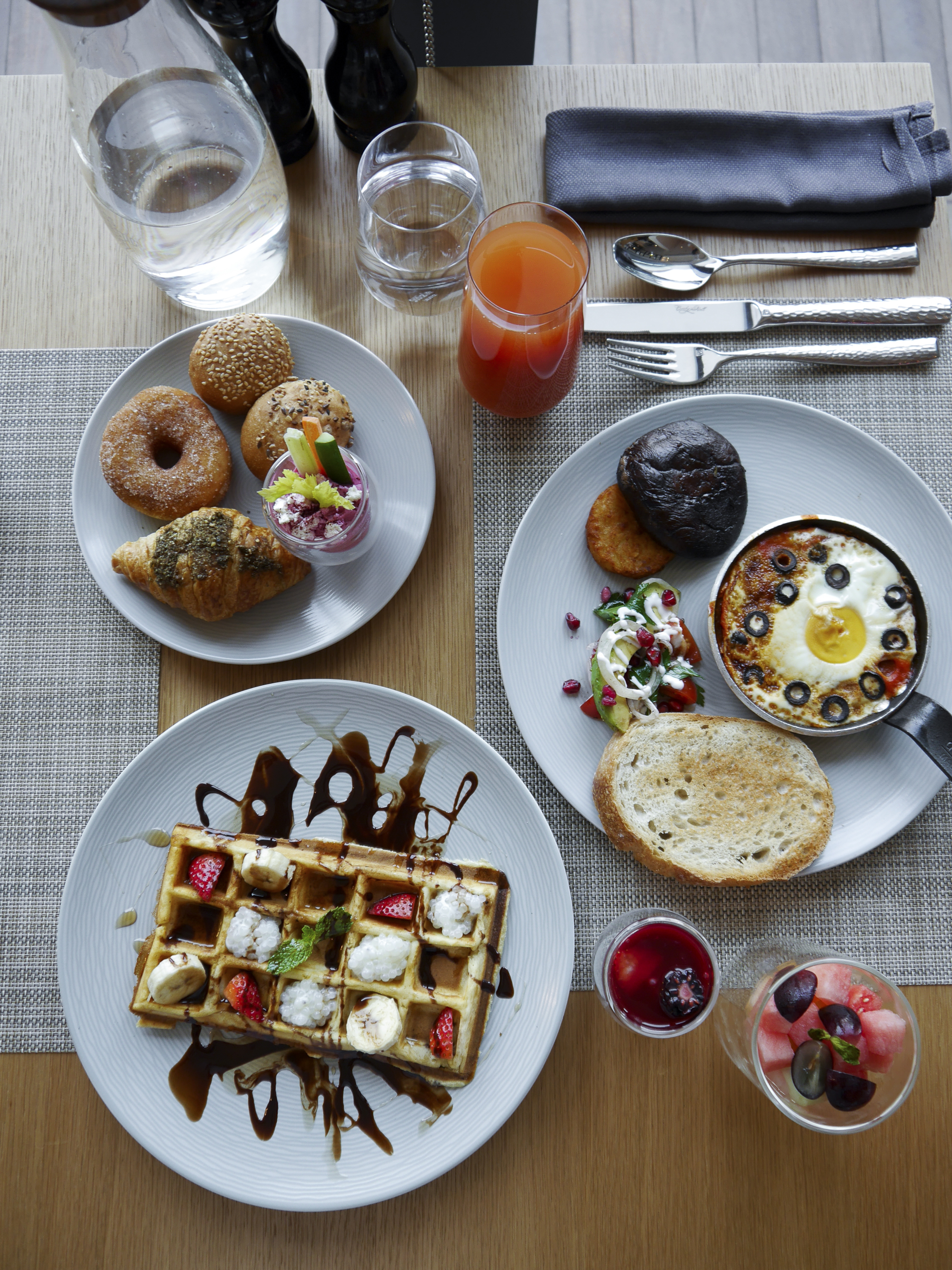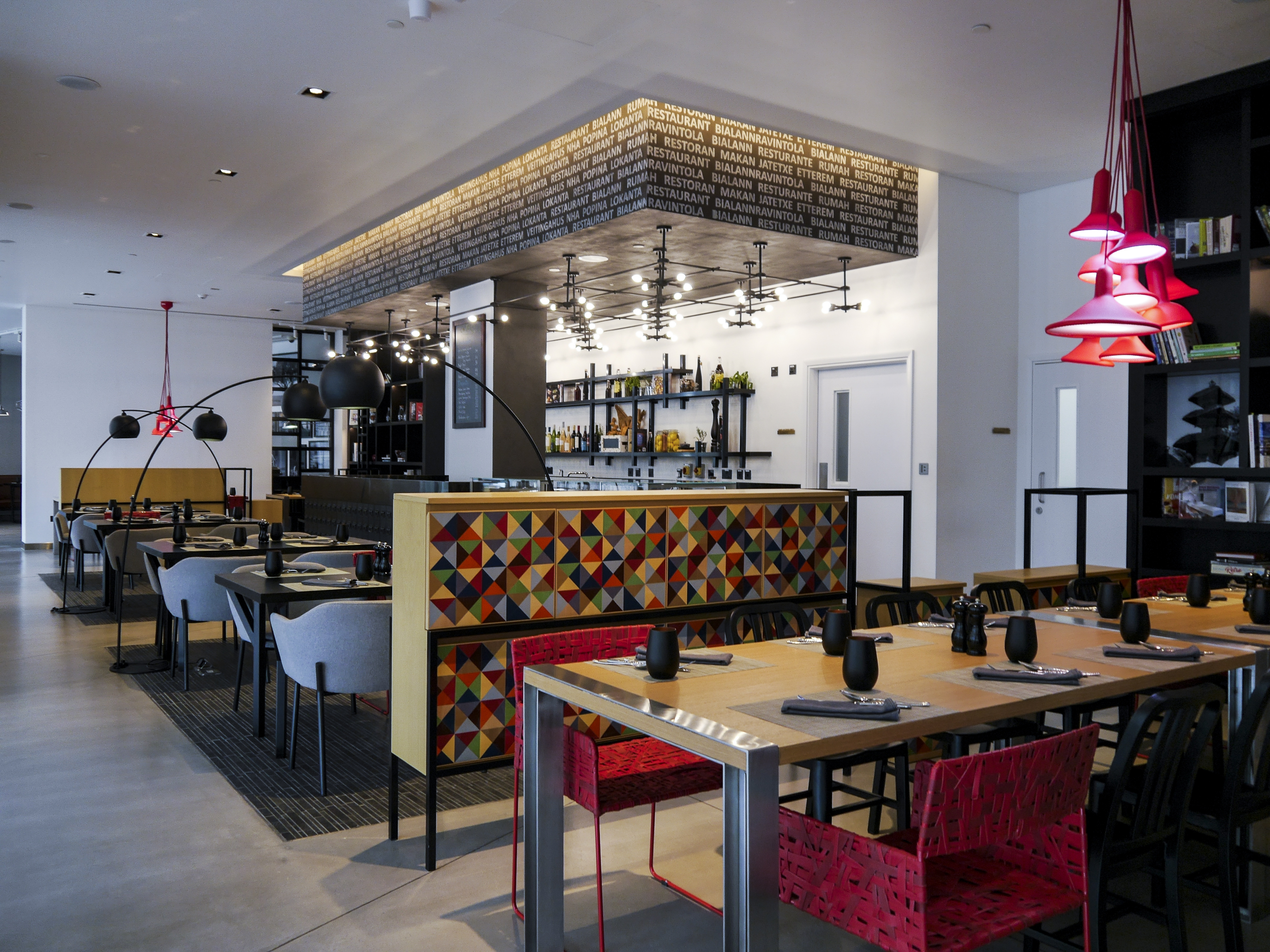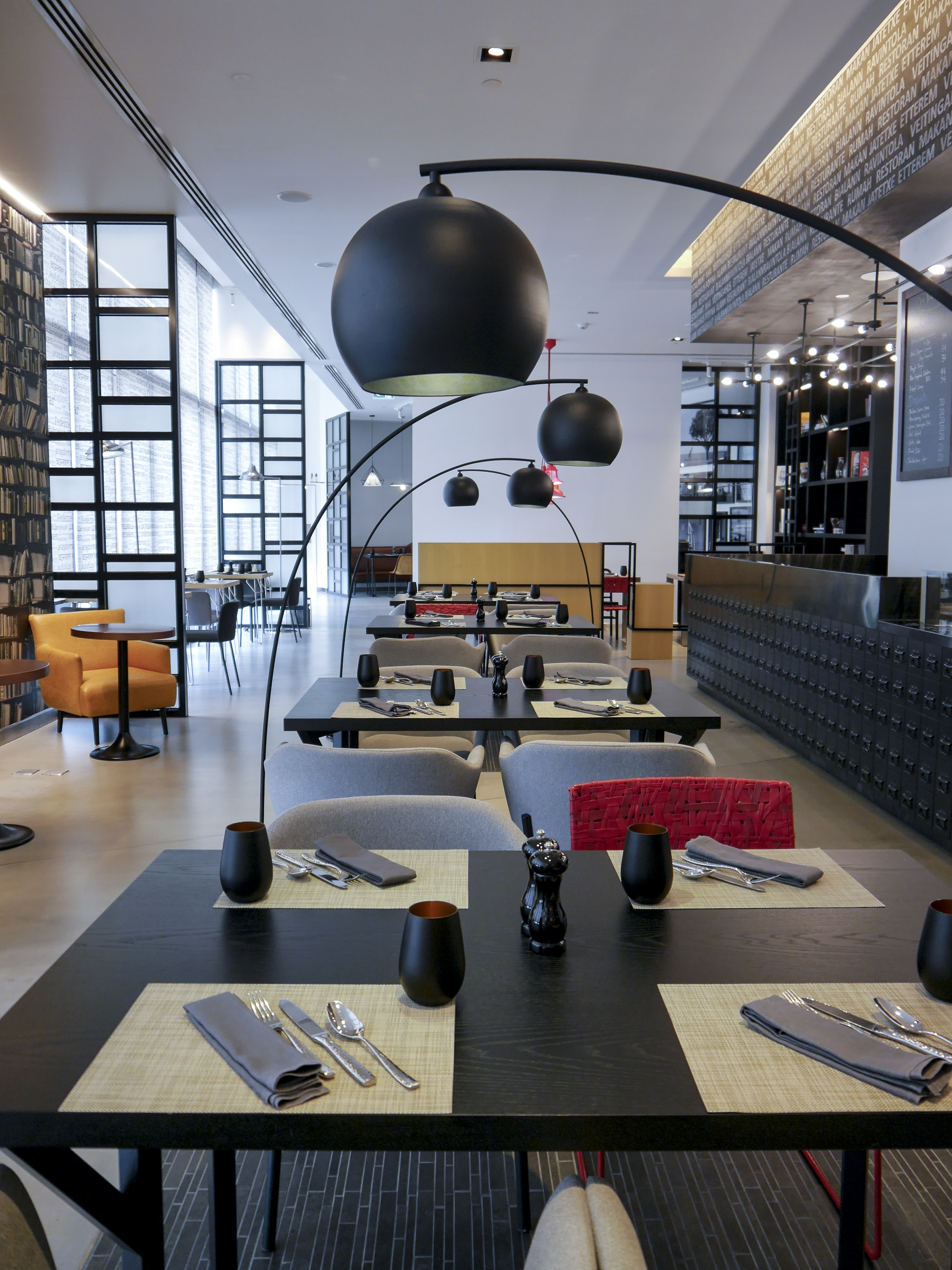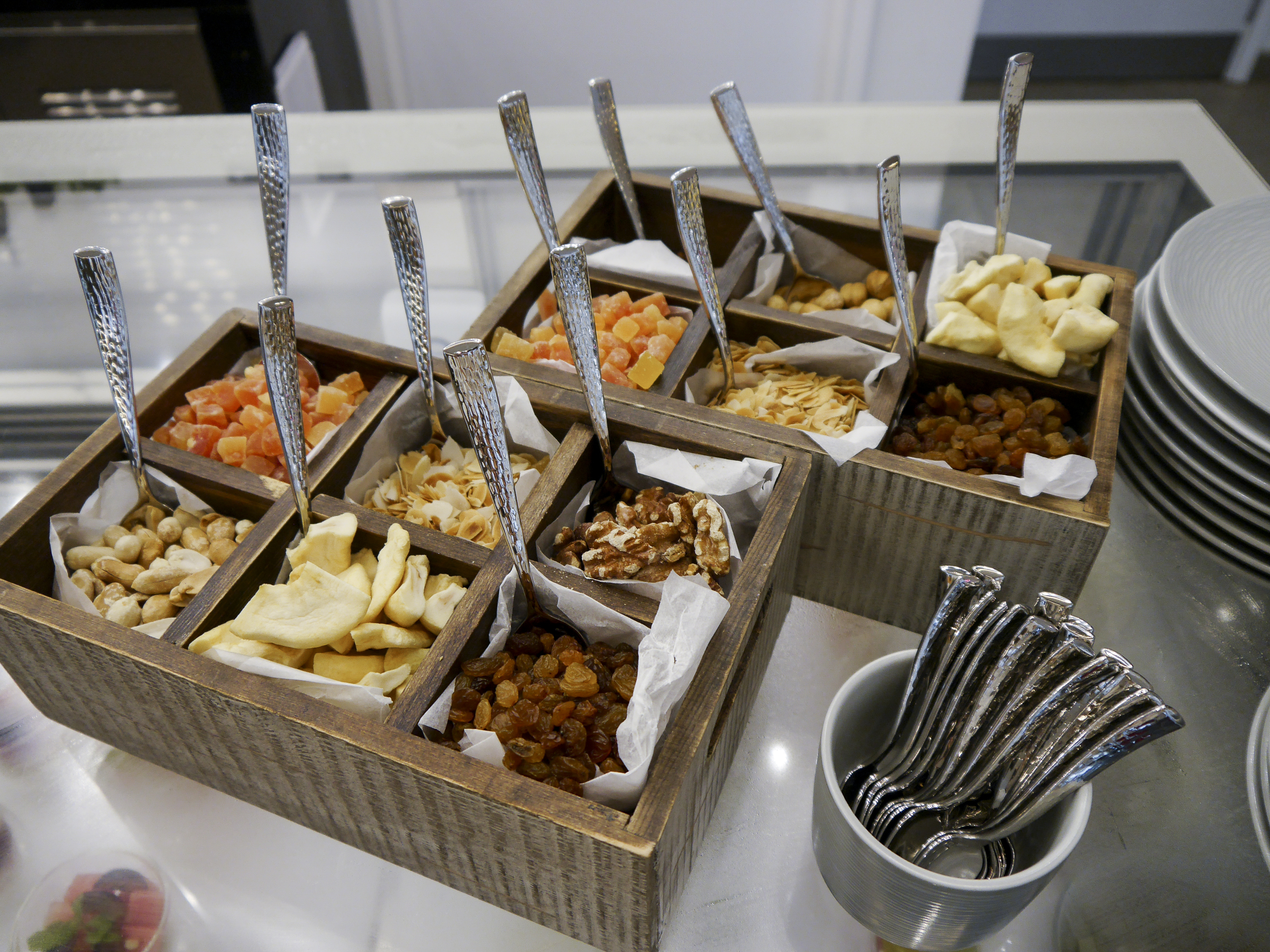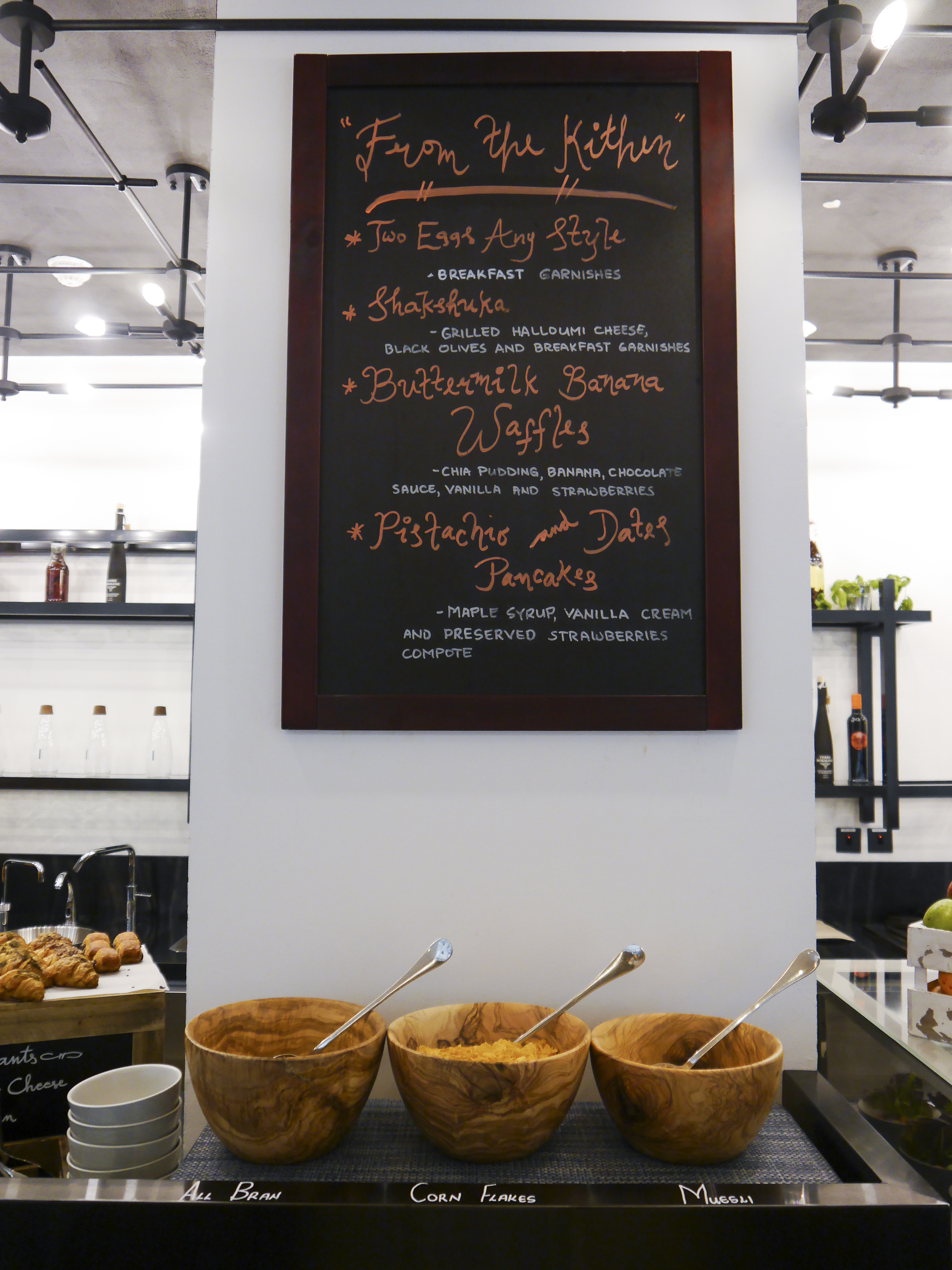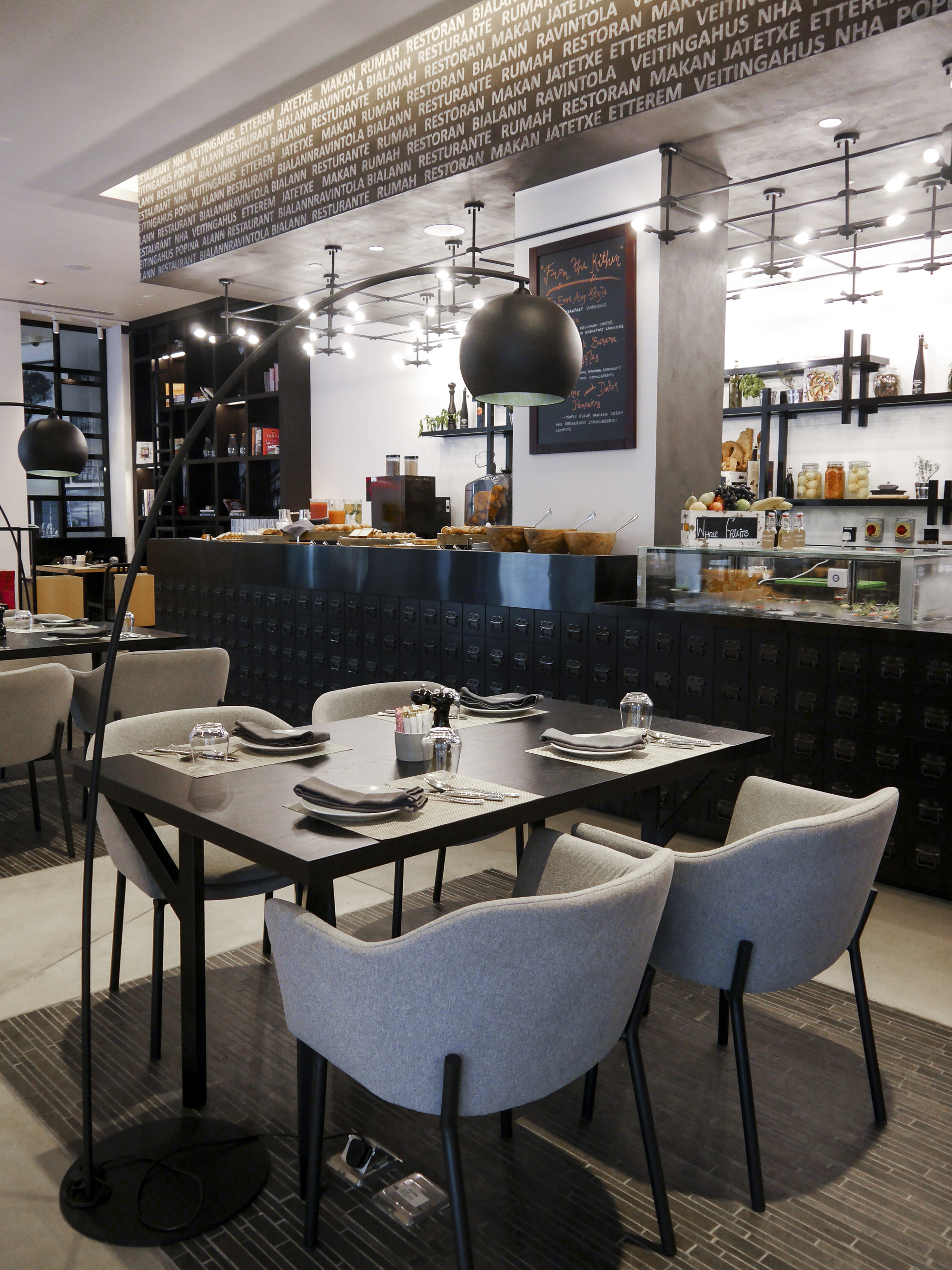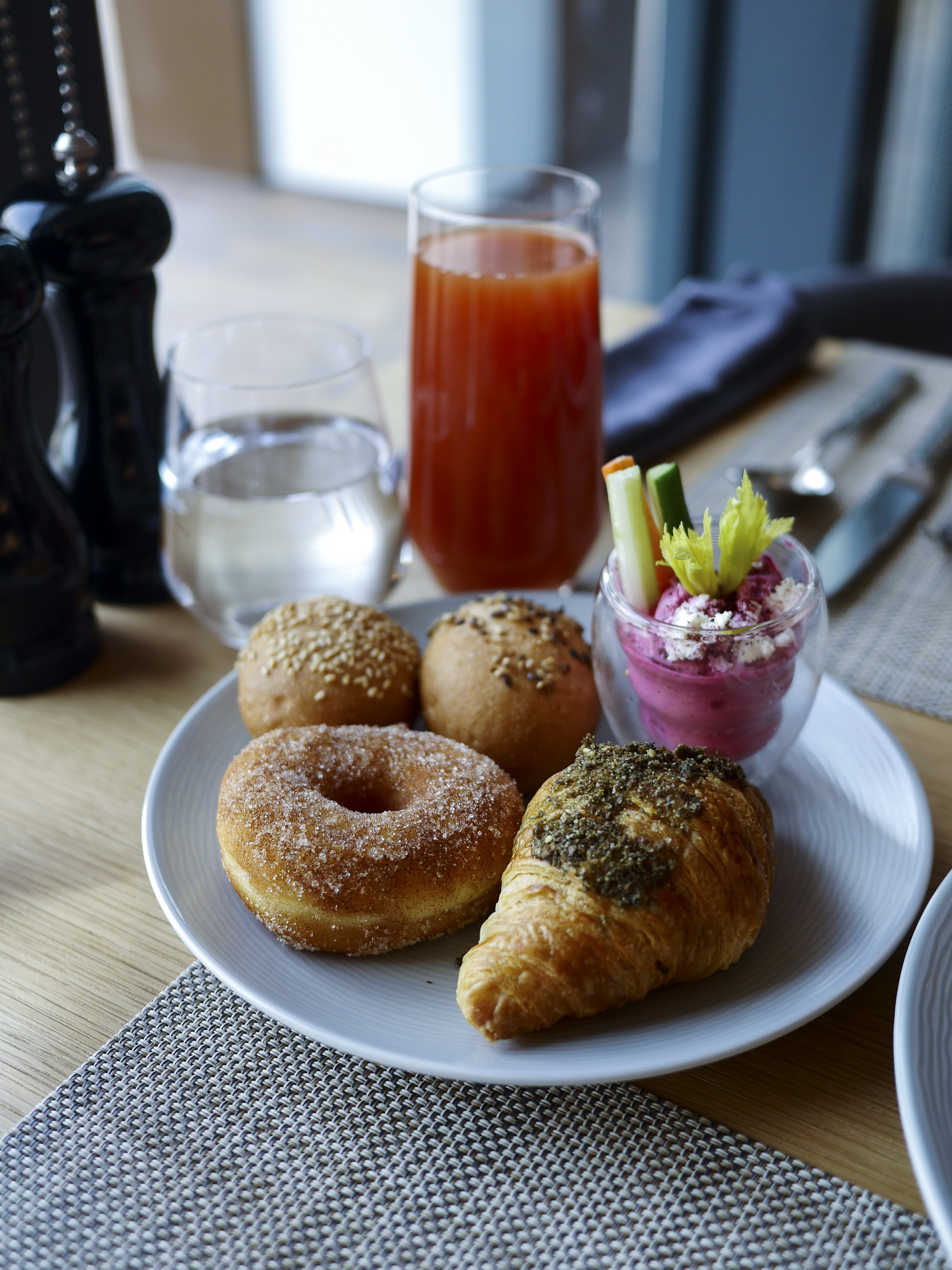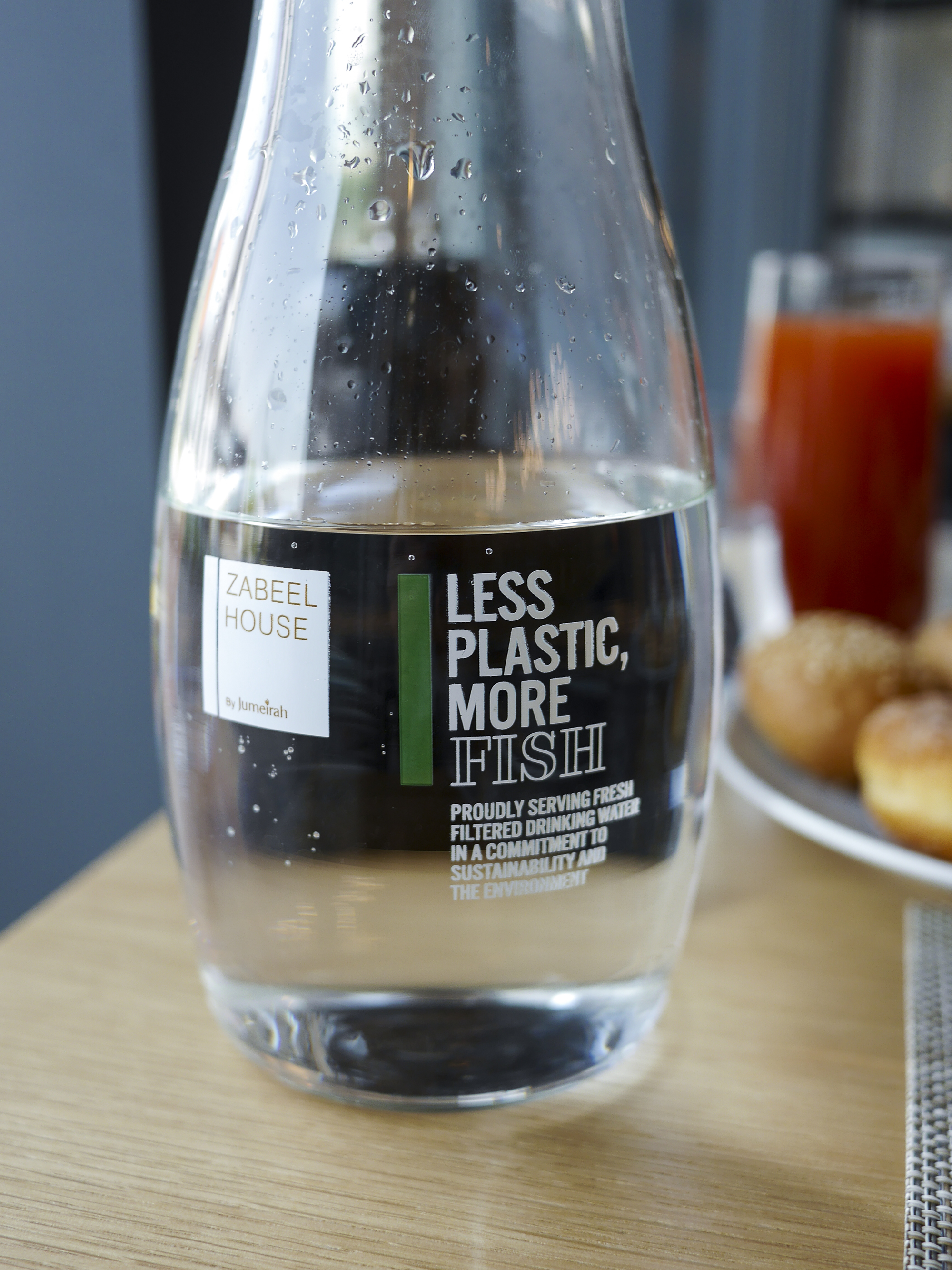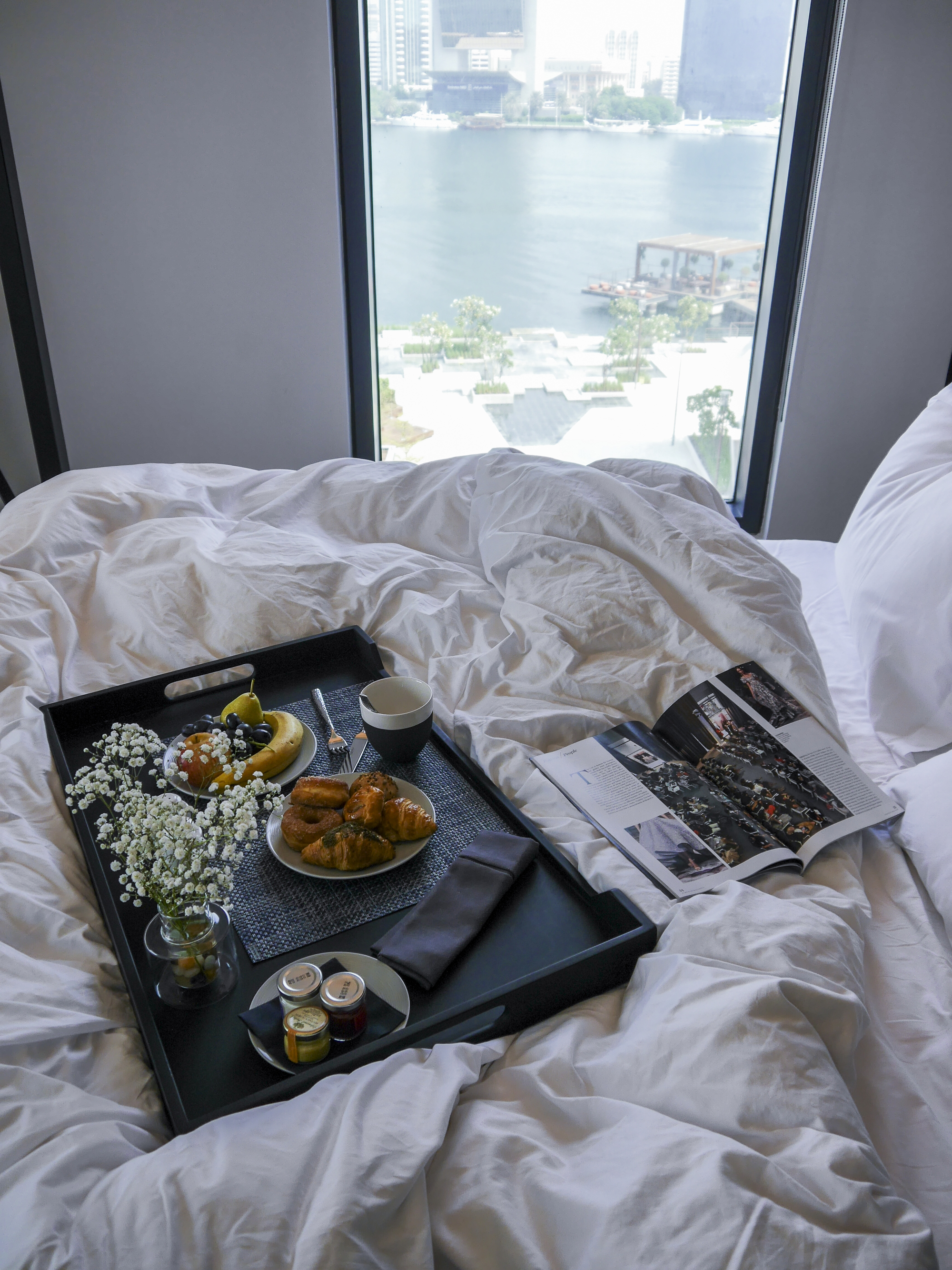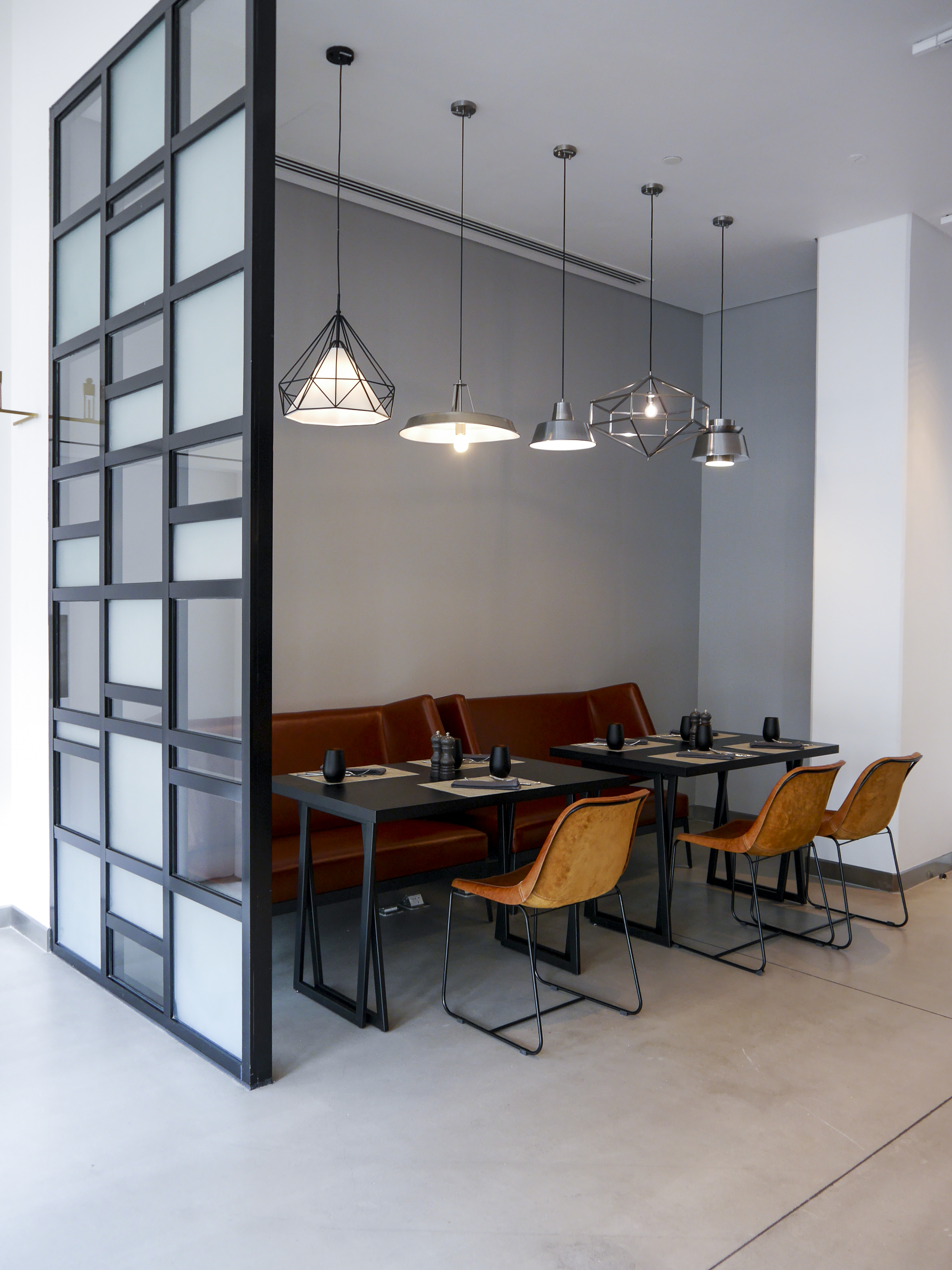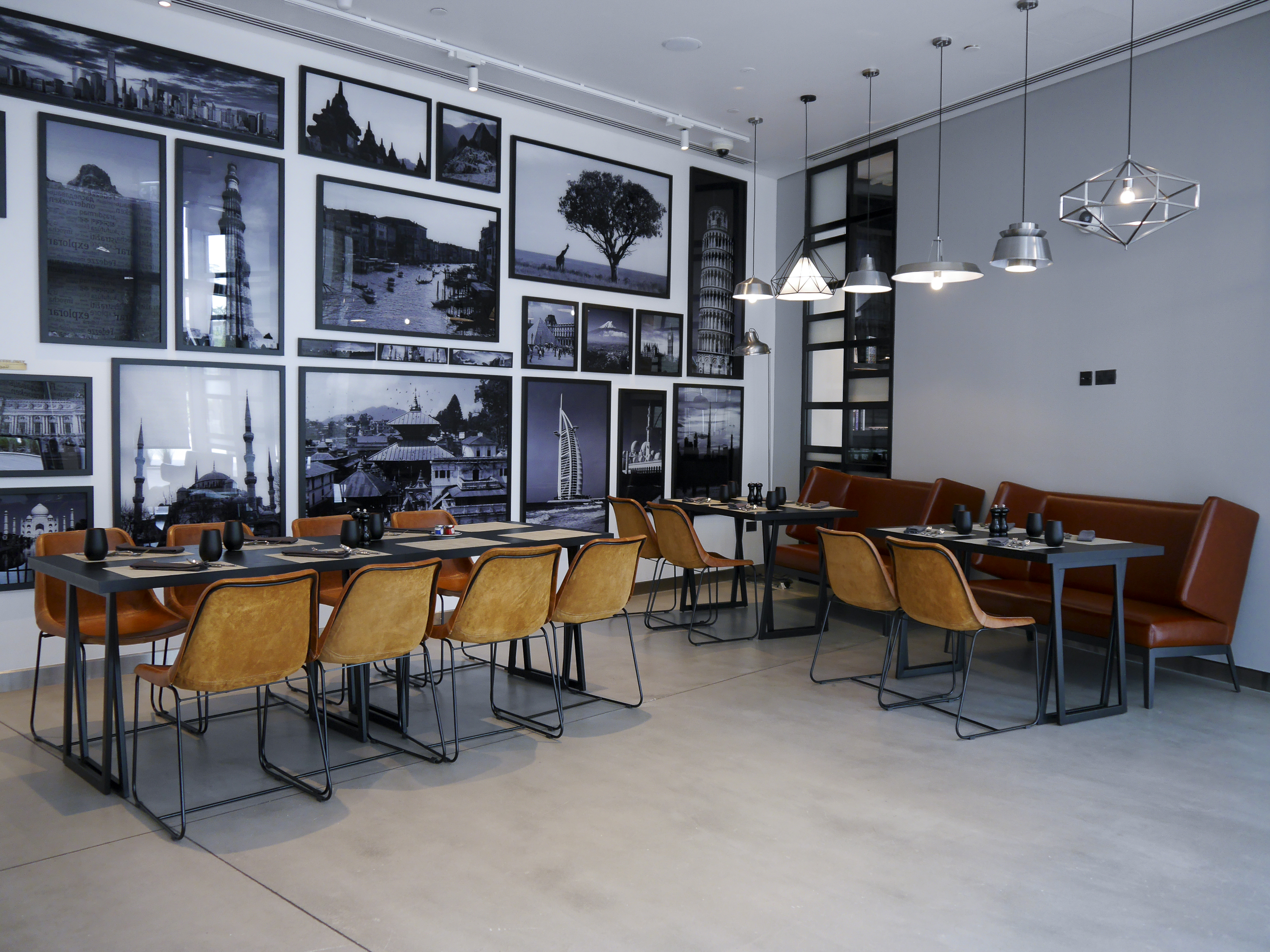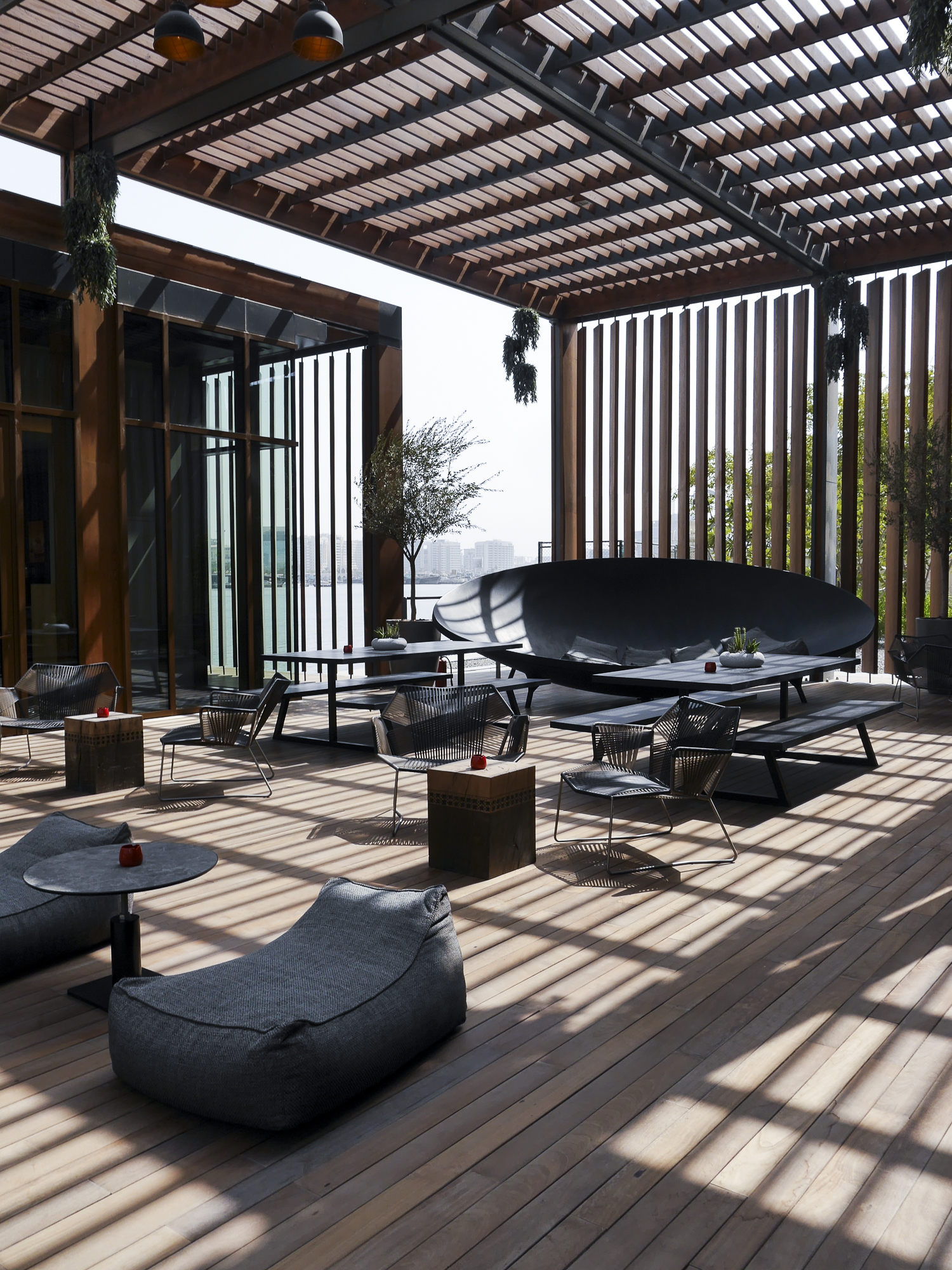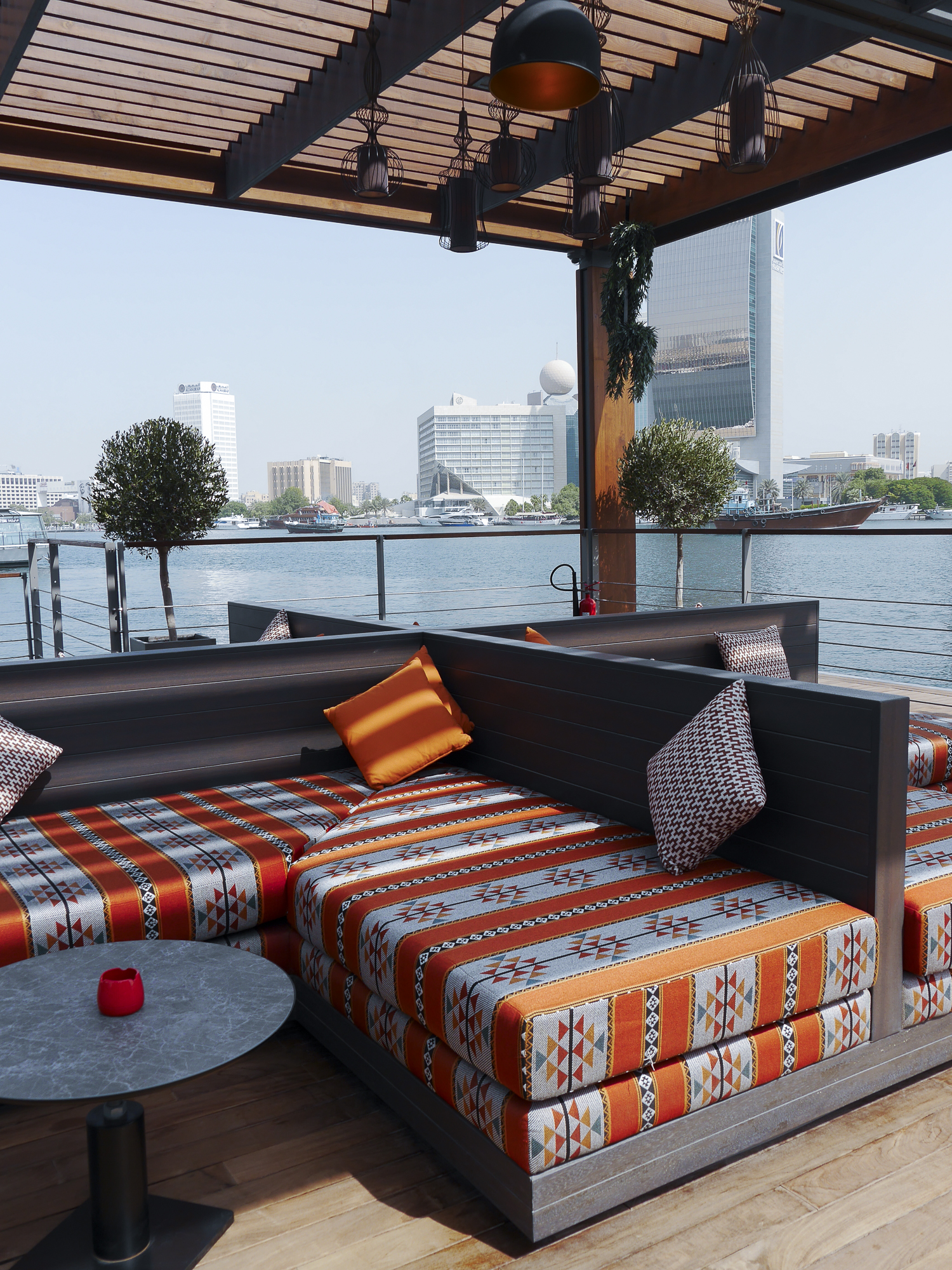 The pool |
Welcome to my happy place! This infinity pool has so much to offer. You have the view of Dubai Creek on the one side and the Dubai skyline in the other corner. Relax and unwind as you can see the history of Dubai unfold in one view. Start with the old Dubai from the right side, as it evolves into the new Dubai with the typical panoramic skyline to the left. Such a magical view! And the sunset never disappoints. Soak up the sun with handcrafted cocktails while you lounge by the pool. And try the salad from the pool menu. It's so good!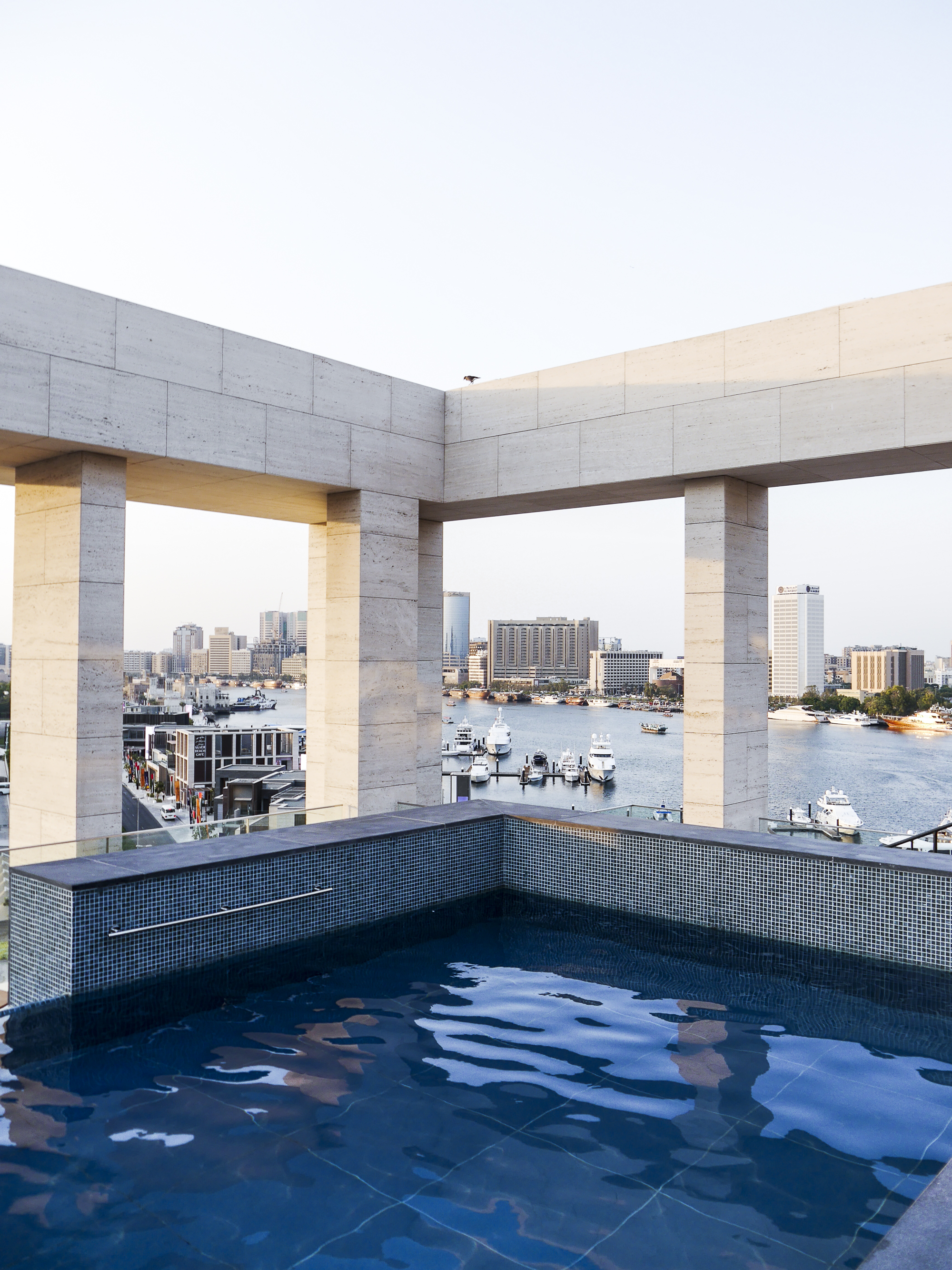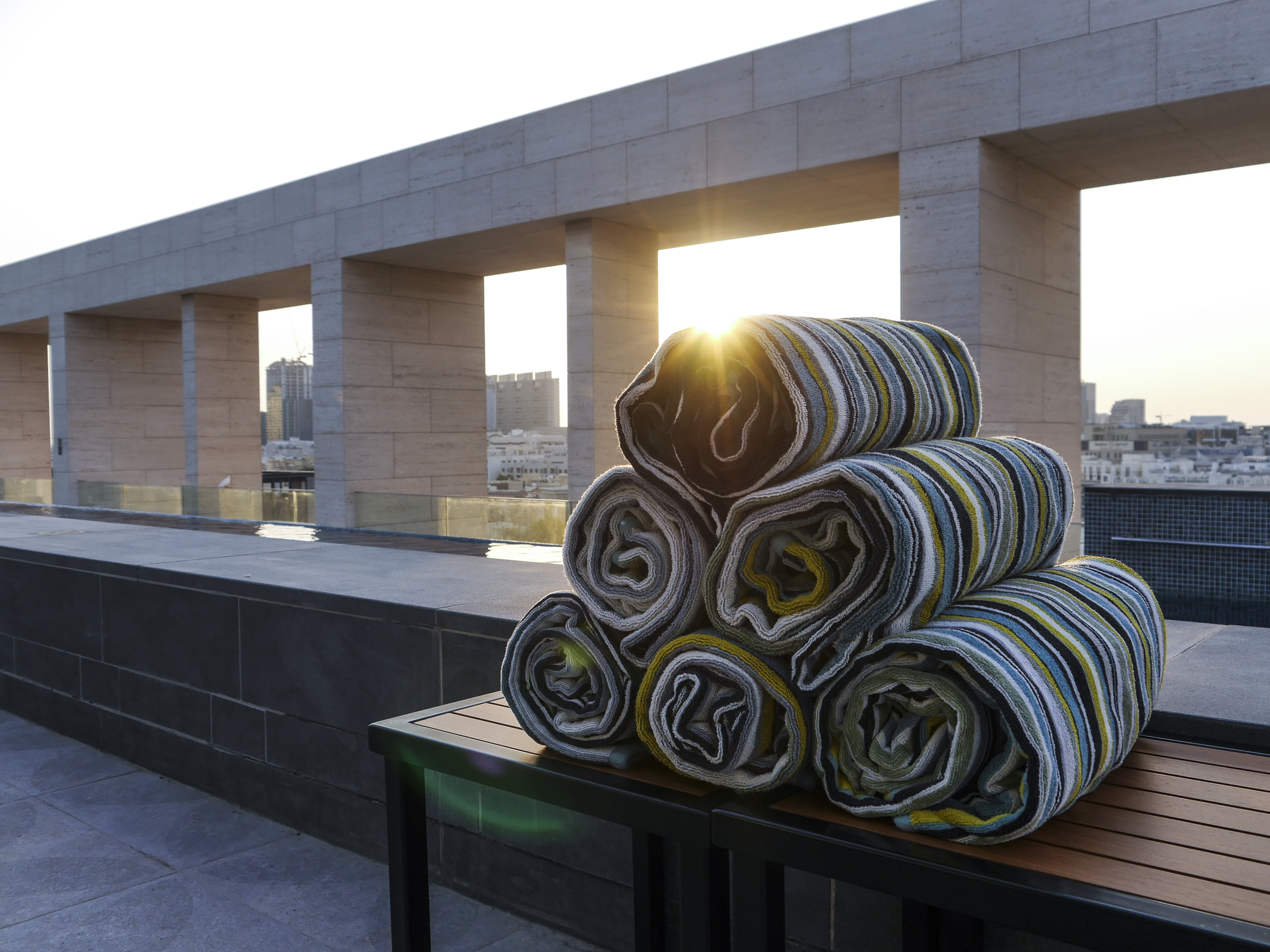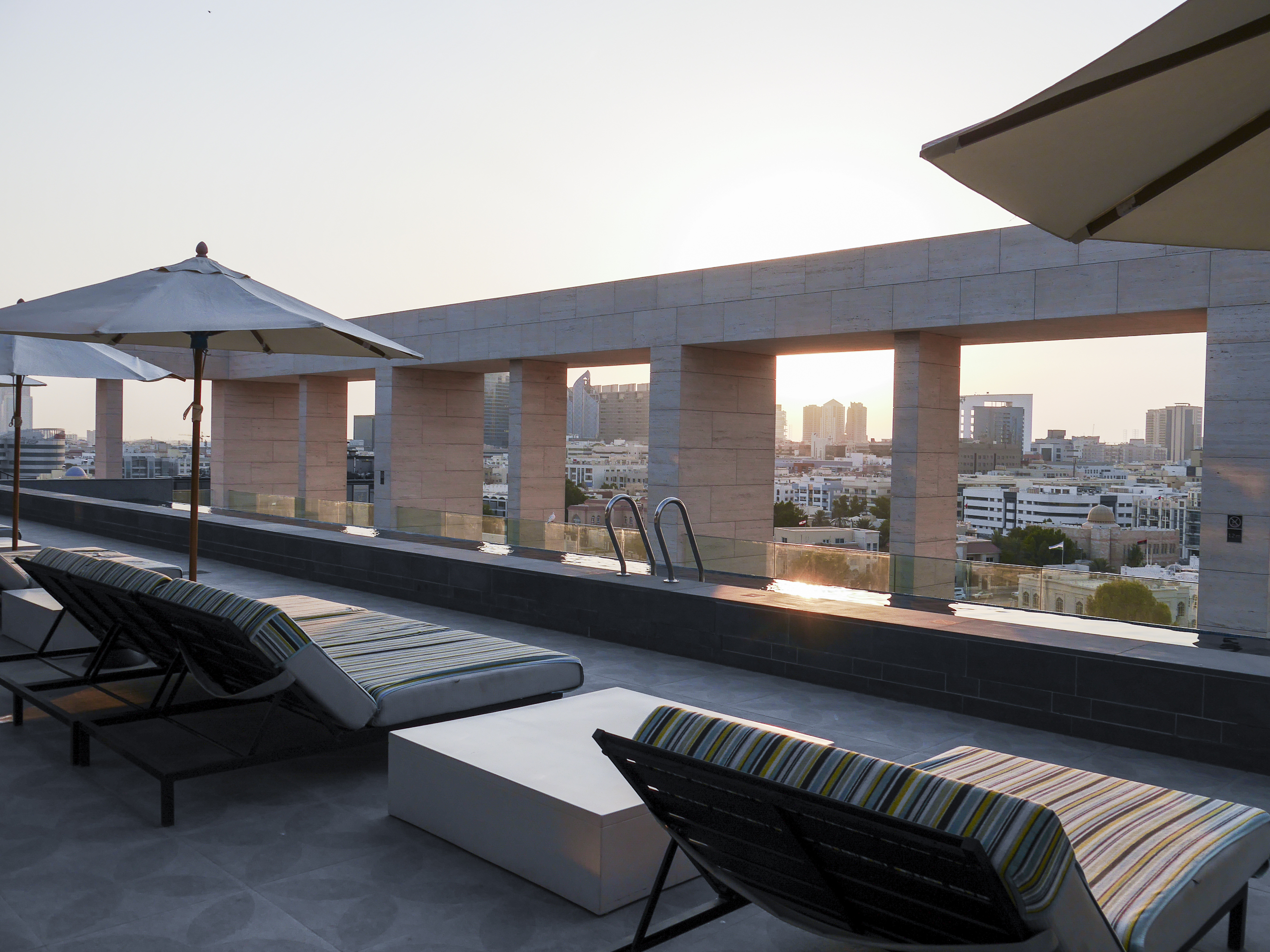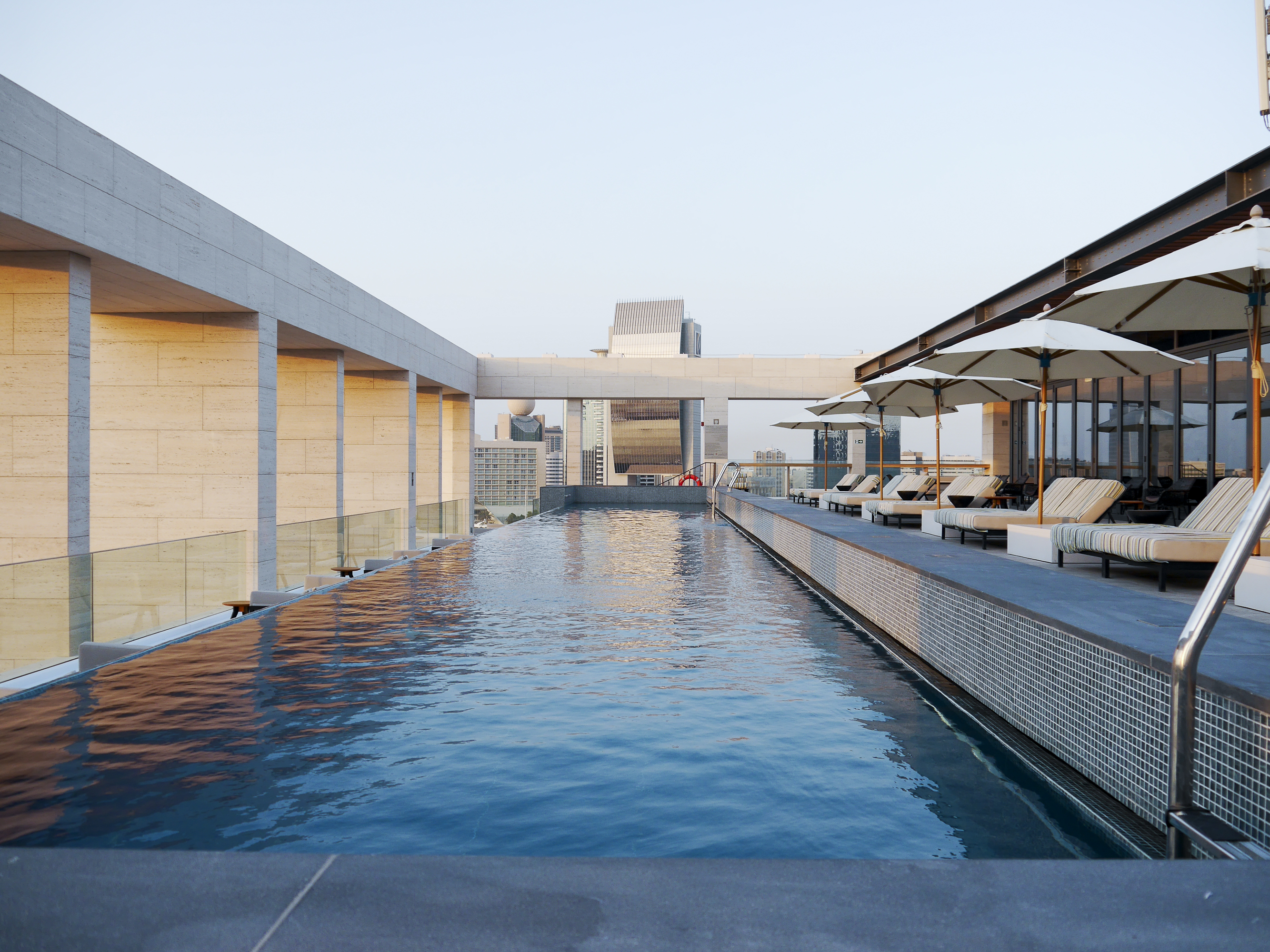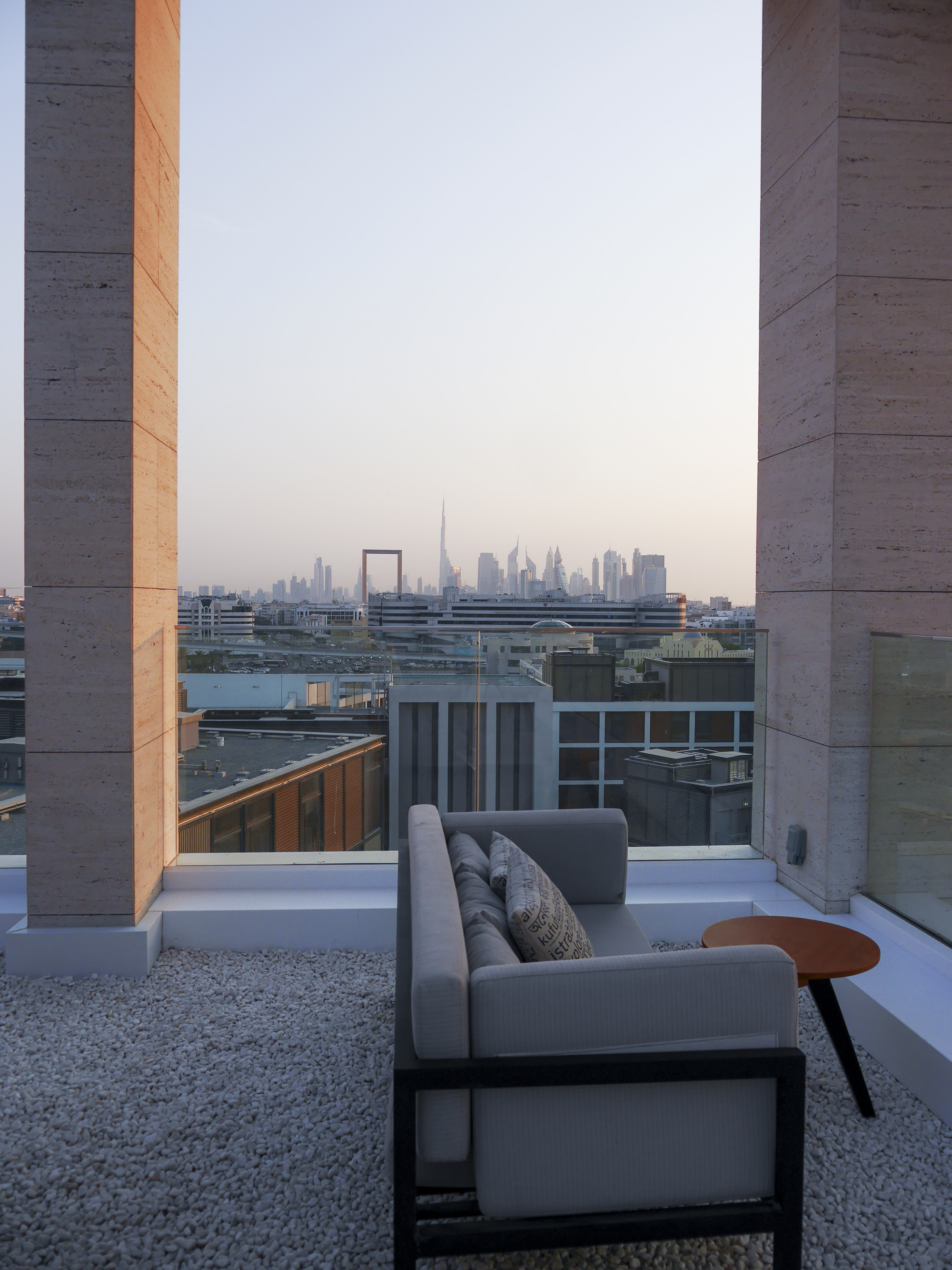 What to do |
Let's talk about the activities we can do outdoors. Yes, outdoors. Many of you know Dubai only from the pool side or many malls. But there is history and places to explore. Jump on a bike which you can rent for free and take a ride along the creek. Or take a walk around sunset when temperatures drop. The skyline along the creek is a highlight at night and you don't wanna miss it. This new area has been built to make Dubai walkable and lure people to explore Dubai on foot. Coffee shops, restaurants are just around the corner and connect the new area with the old Dubai.
I took a bike and visited this local spot which was so charming. It's even better in the evening when all the small shops, cafes and restaurants are bustling with people and the magic of Arabian nights. The spice souk is also only one abra(small wooden boat)away. And shht, there is a Five Guys tow minutes from the hotel. Just in case you are craving burgers and fries. ;)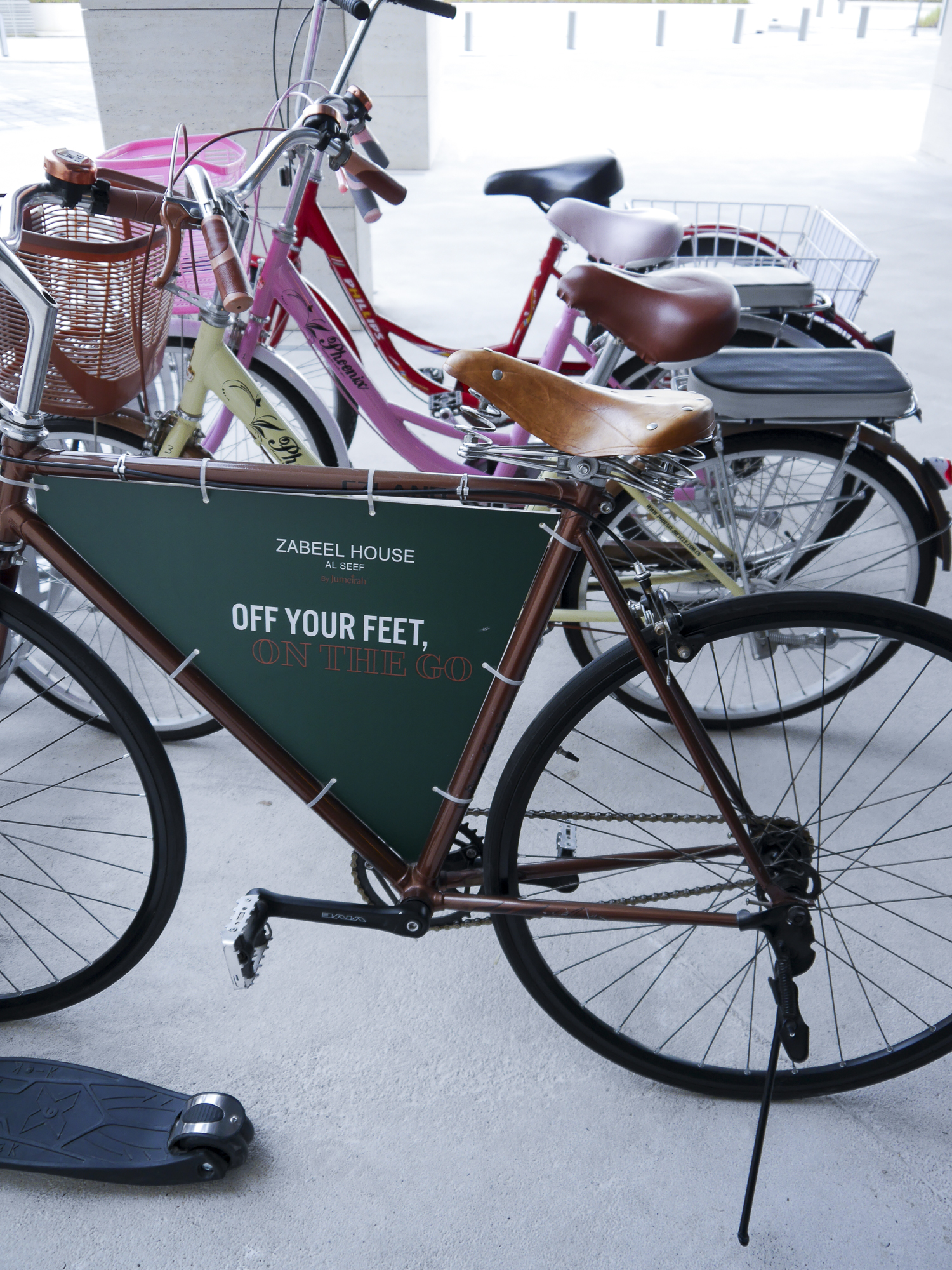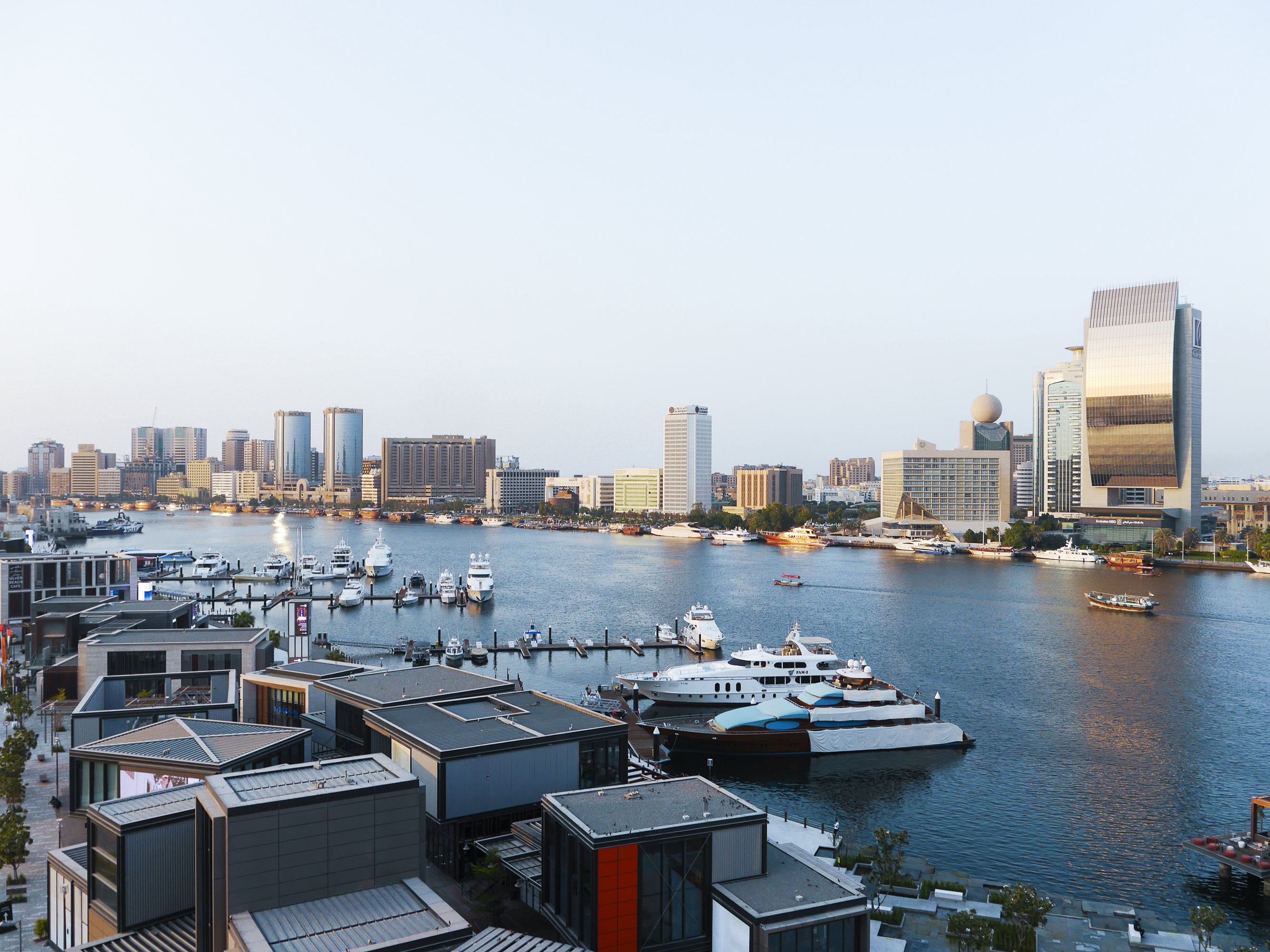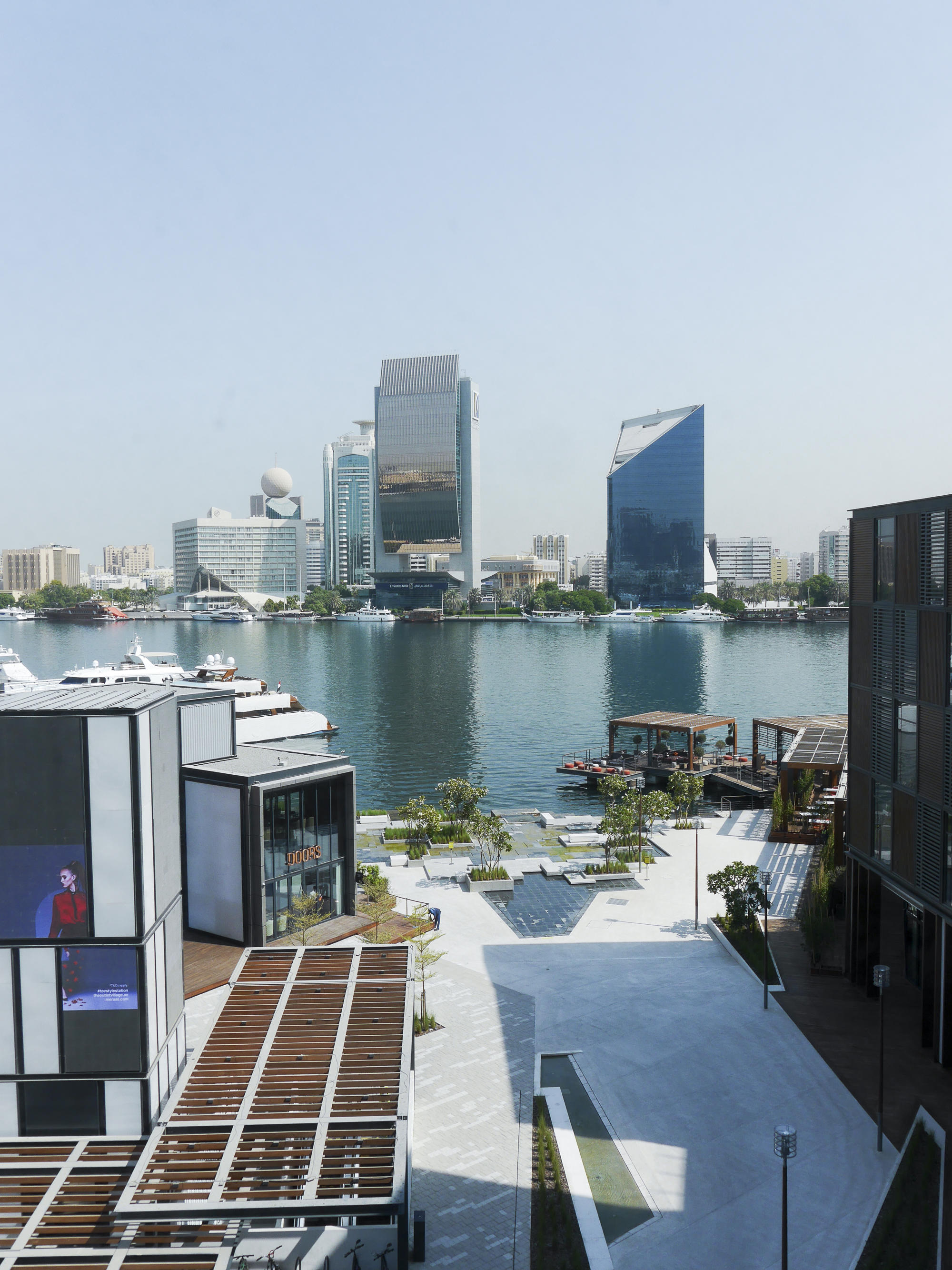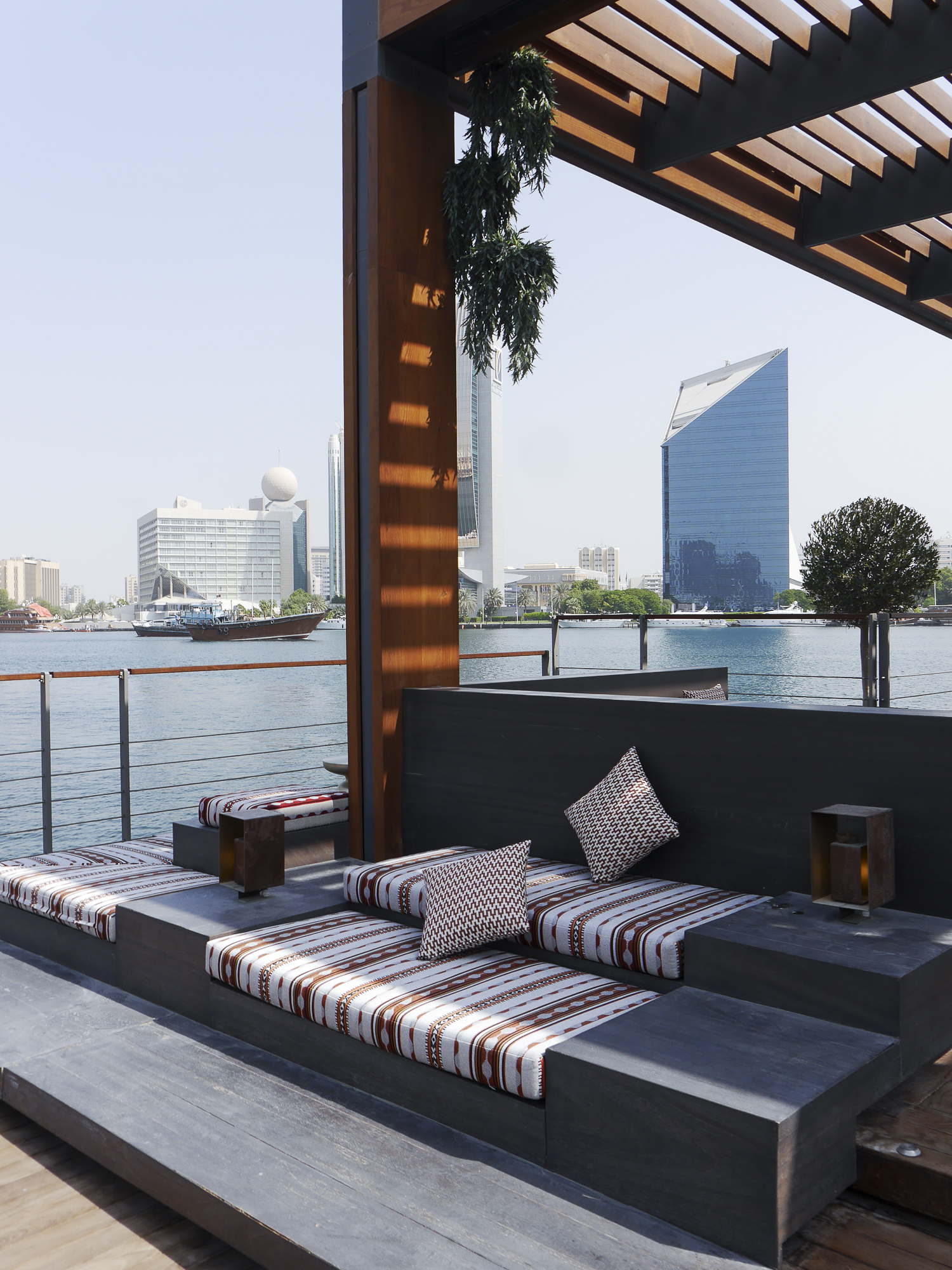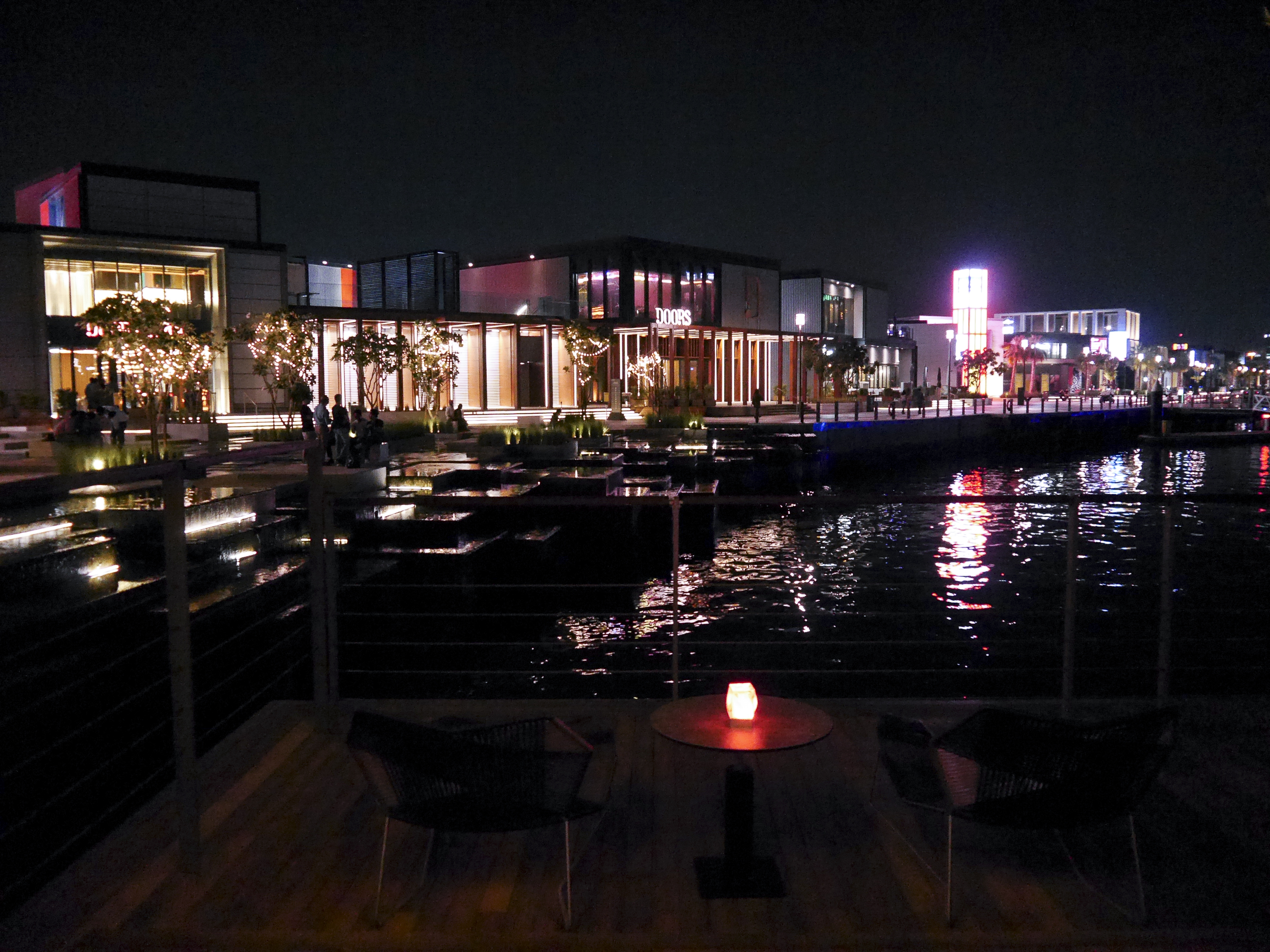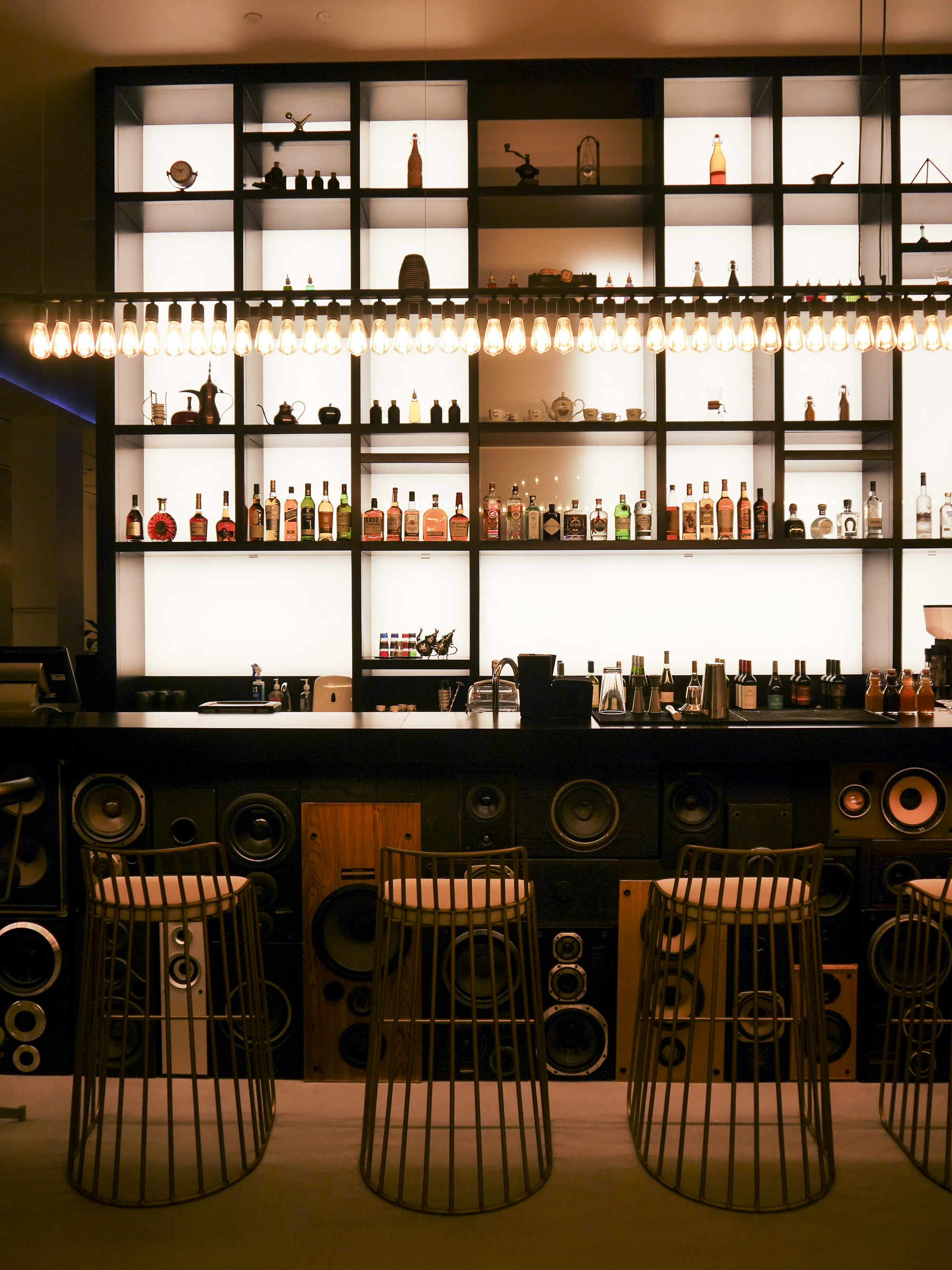 The Zabeel Mini is connected with Zabeel Al Seef and is the younger sister of her big brother. She is hip, young, fun and has a free spirit. The concept is totally different from Zabeel Al Seef and is targeting the young travel crowd. The reception has swings and is an open space where everybody is welcome! There is so much to see and to explore which feels like a playground for adults.
Grab a coffee made from a local brand and have a piece of cake, while you can work or just relax with your friends. The concept of all the restaurants is to offer a wide variety of dishes and cuisines. I had the pleasure to have lunch at Mishmash which serves a selection of elevated street food from around the world. And the decor is just wow! Again, you will find a story in each corner, so definitely take the time to exlore the property.
Zabeel Mini also has a pool, a gym with sauna and social working spaces for the creative minds. This place has so much energy and cool vibes. I can imagine a families, where the parents stay in Zabeel Al Seef and the kids in Zabeel Mini. It's still the same complex and they can use the same pool/gym in both hotels. The concept is so genius and takes the Dubai layover to a whole new level. To a level where everybody can afford a stay in Dubai and get to know the real Dubai which is not only luxury shopping in malls. Take a stroll with your loved ones in this new eclectic district and dive into culture. It is just at your door steps. Use the suite pad to get more information.
You definitely have to check out the prices for both hotels and you will be so surprised! Zabeel Mini is a 3-star hotel, but I never saw such a stylish and well equipped hotel like Mini in this category.
You better be quick!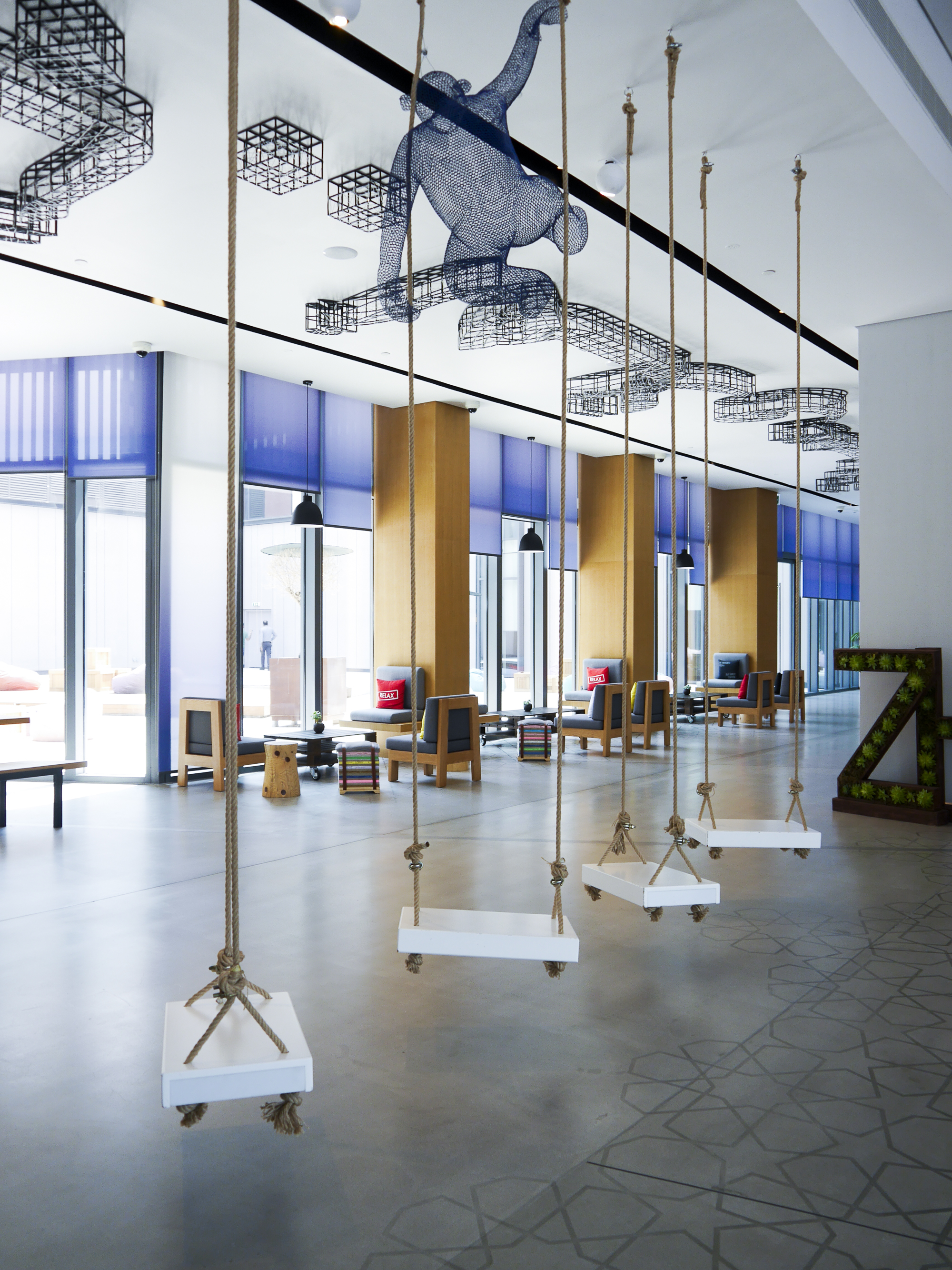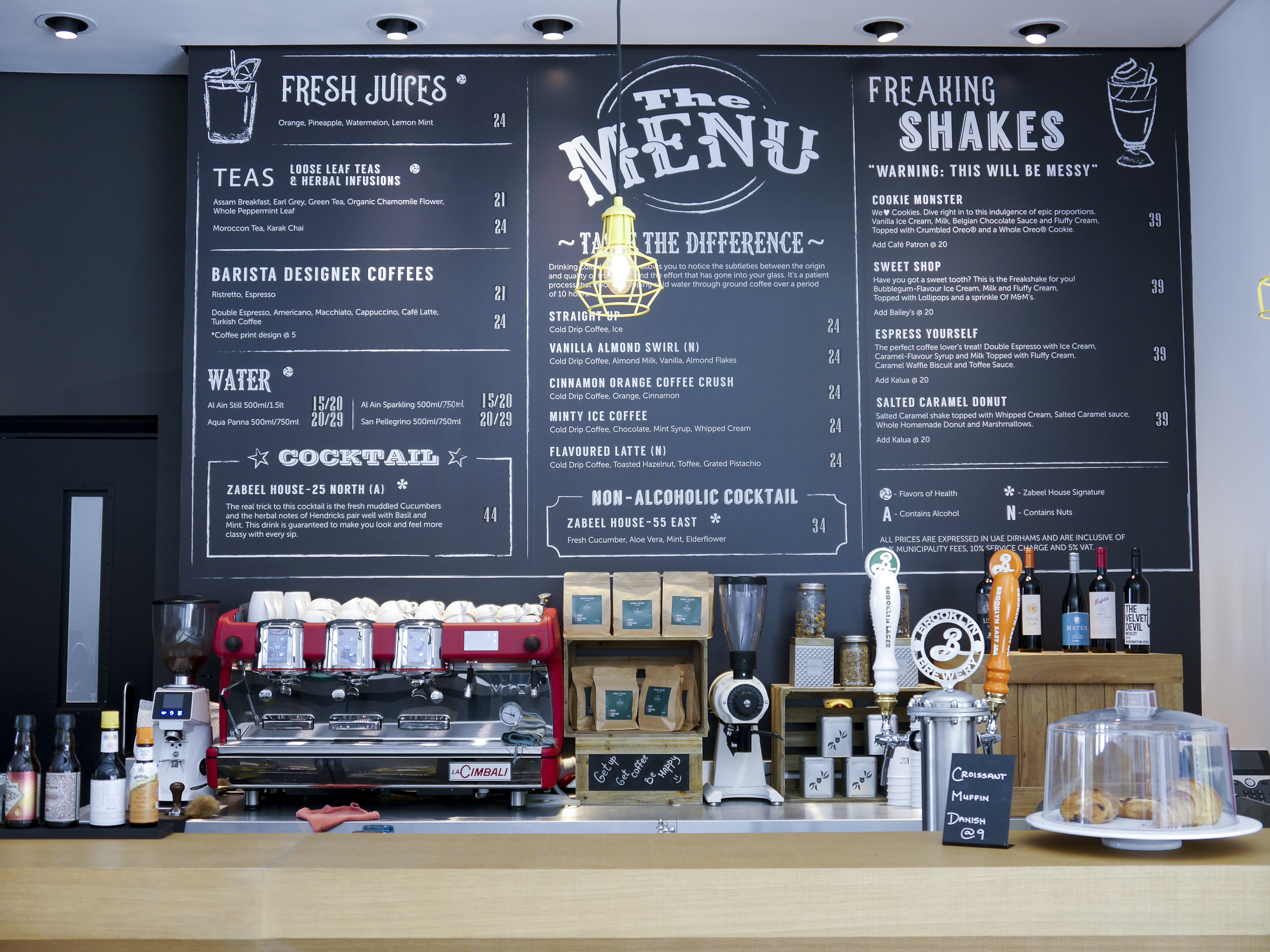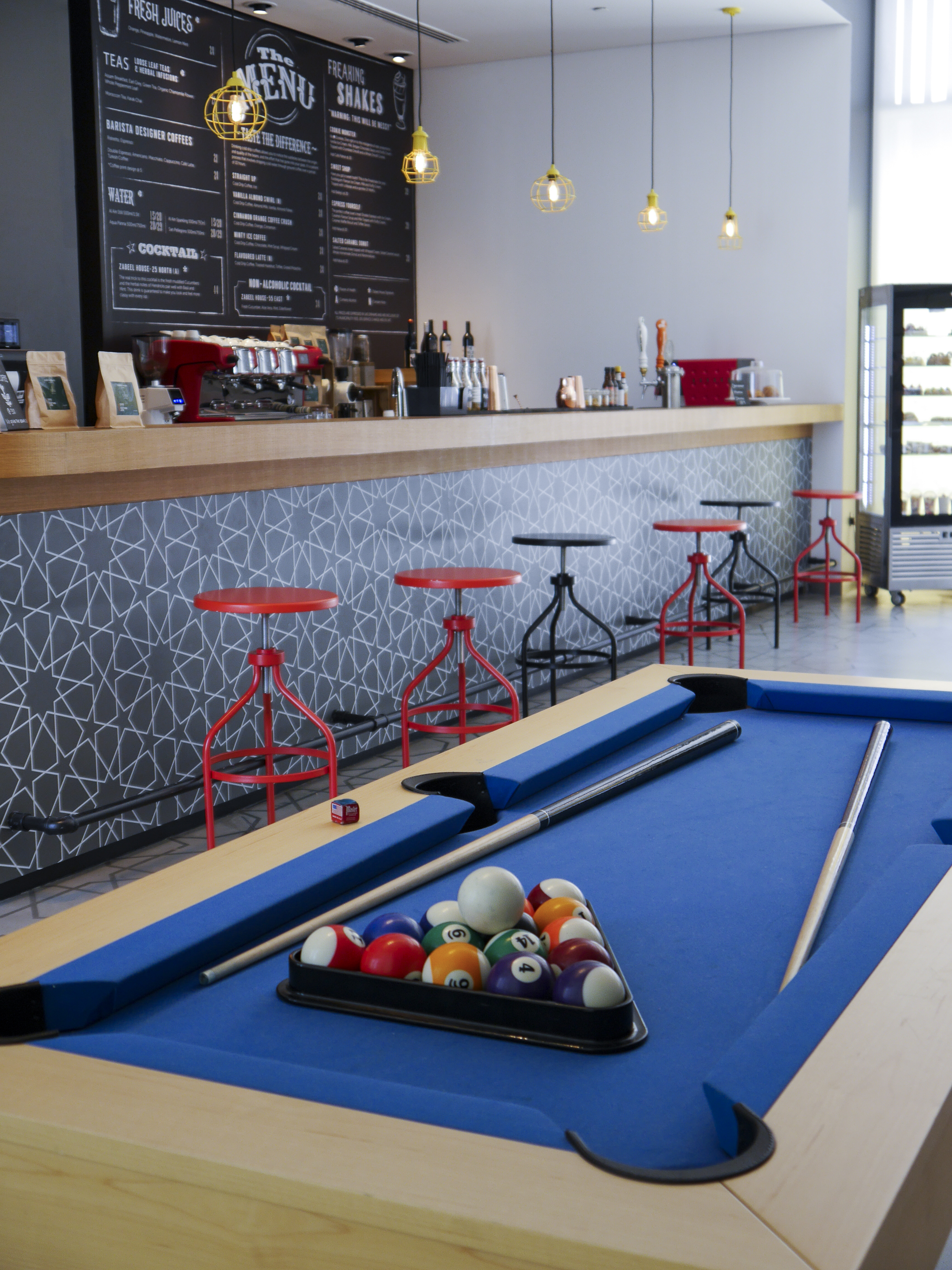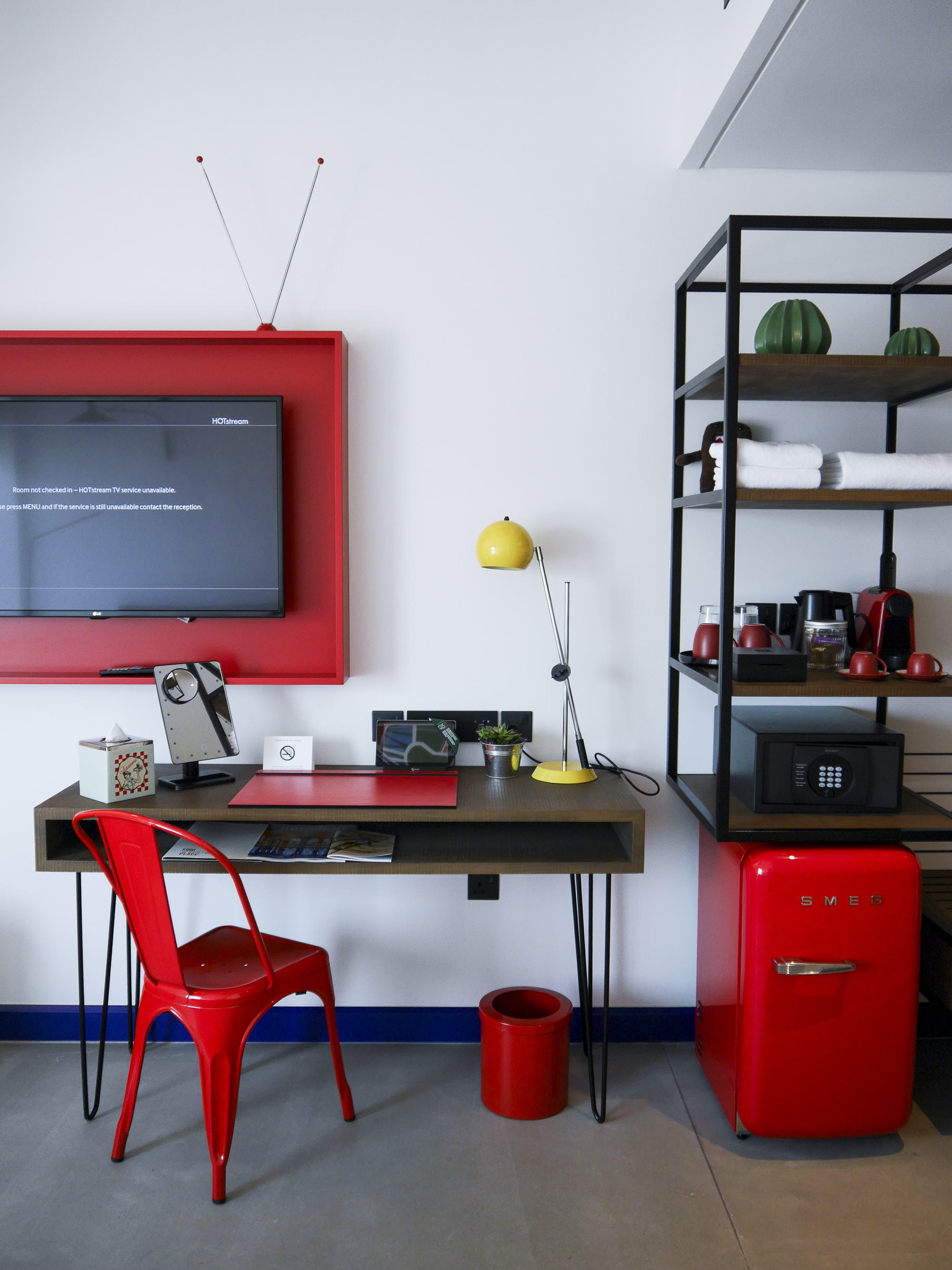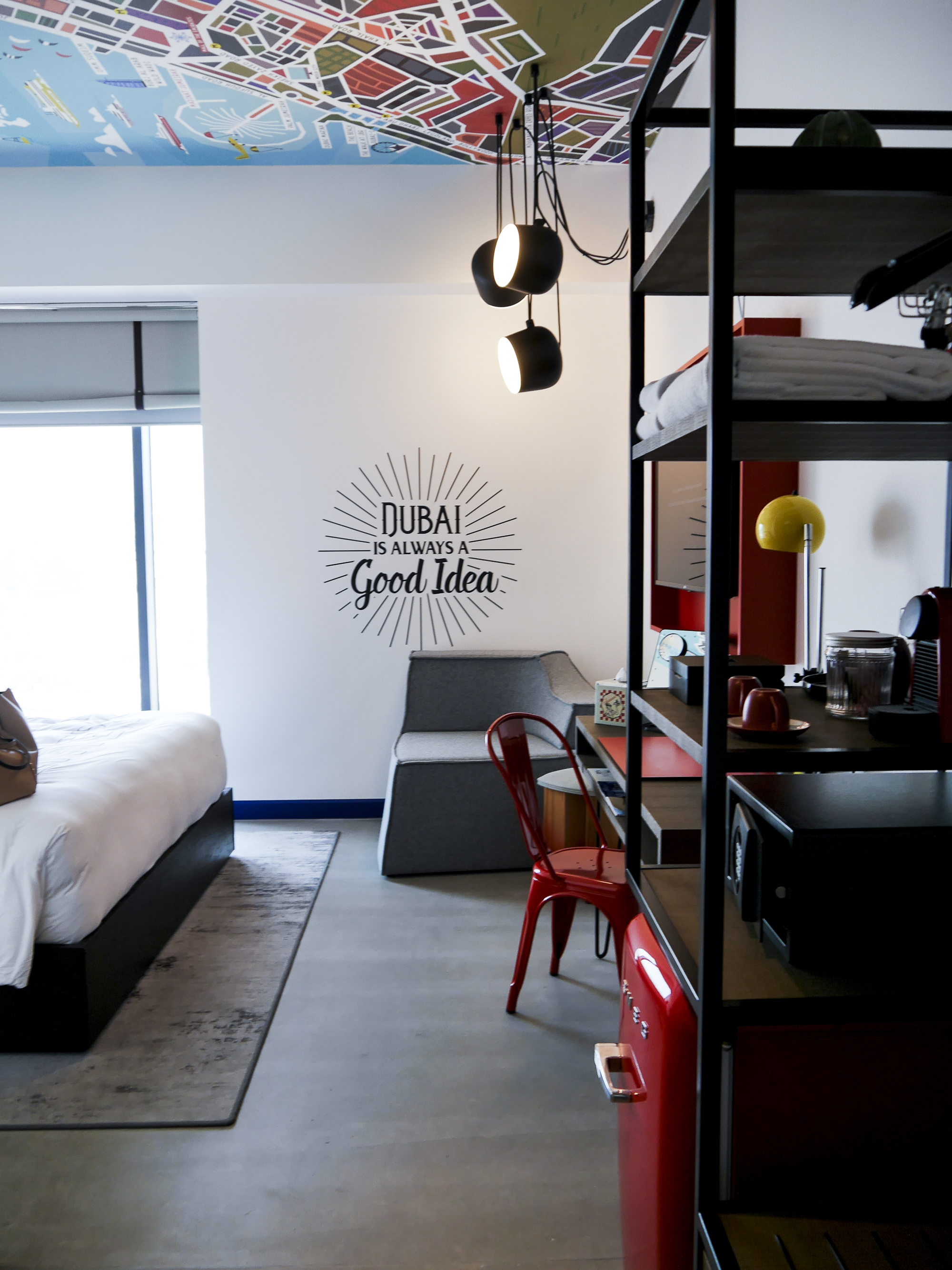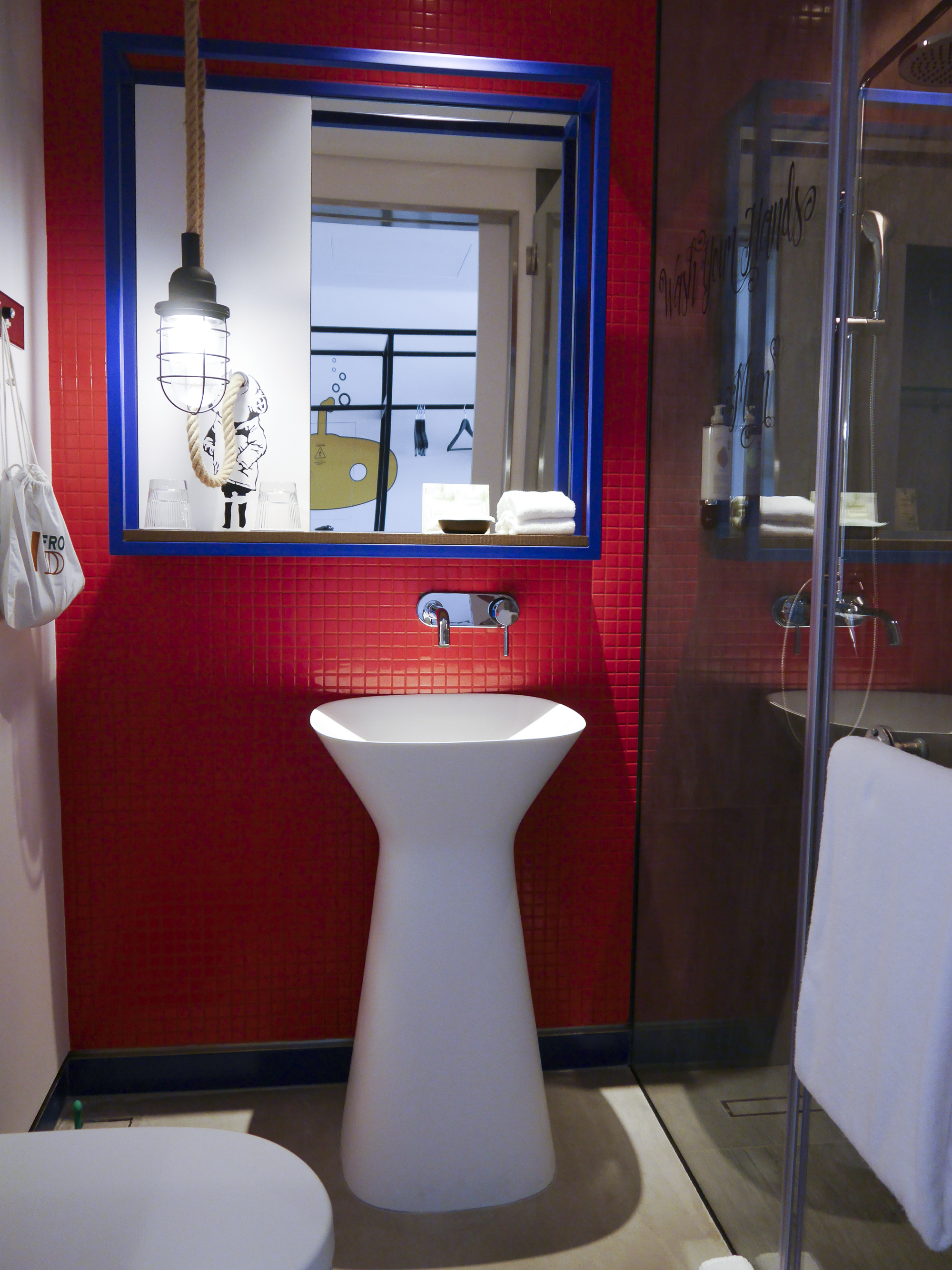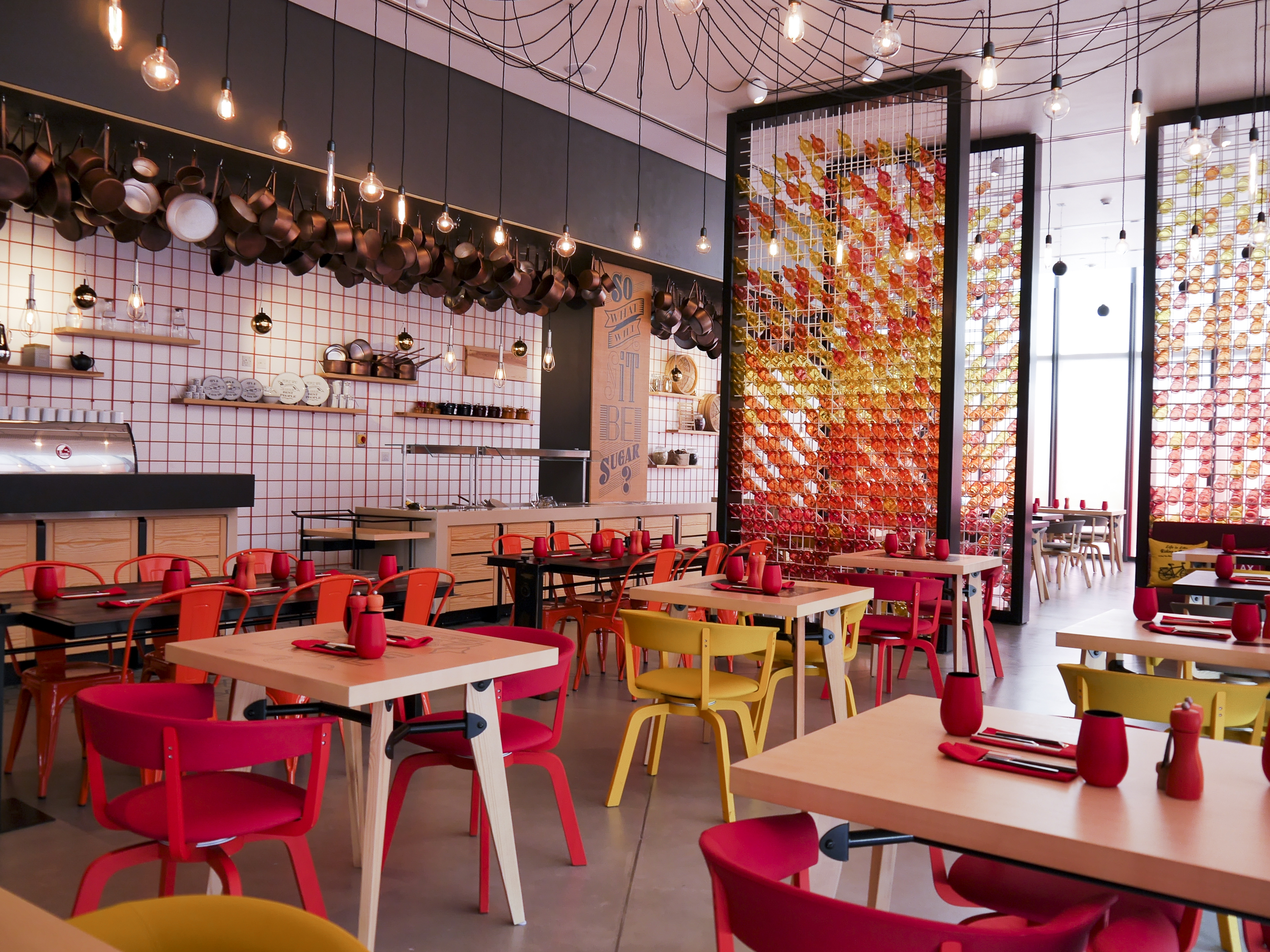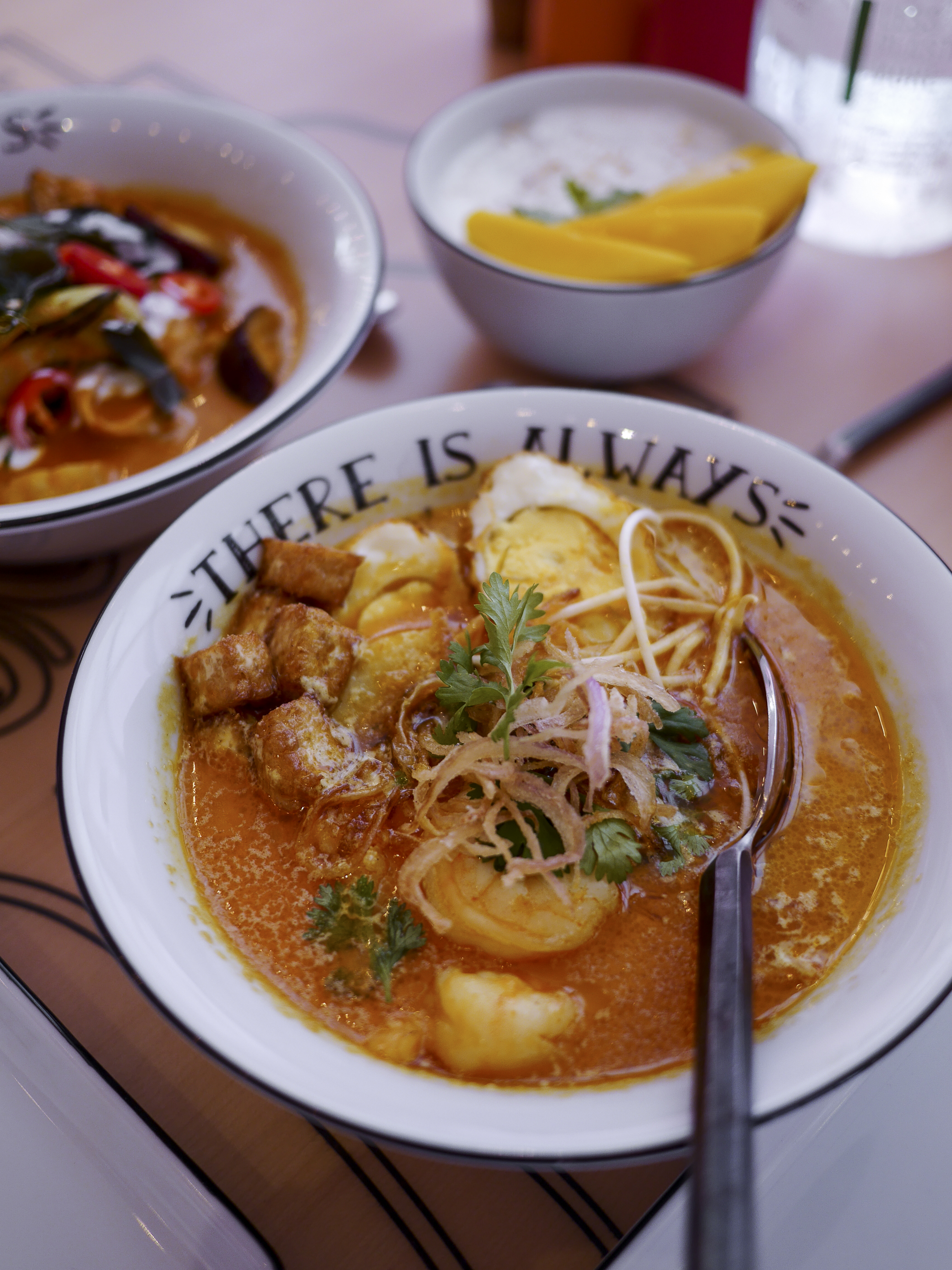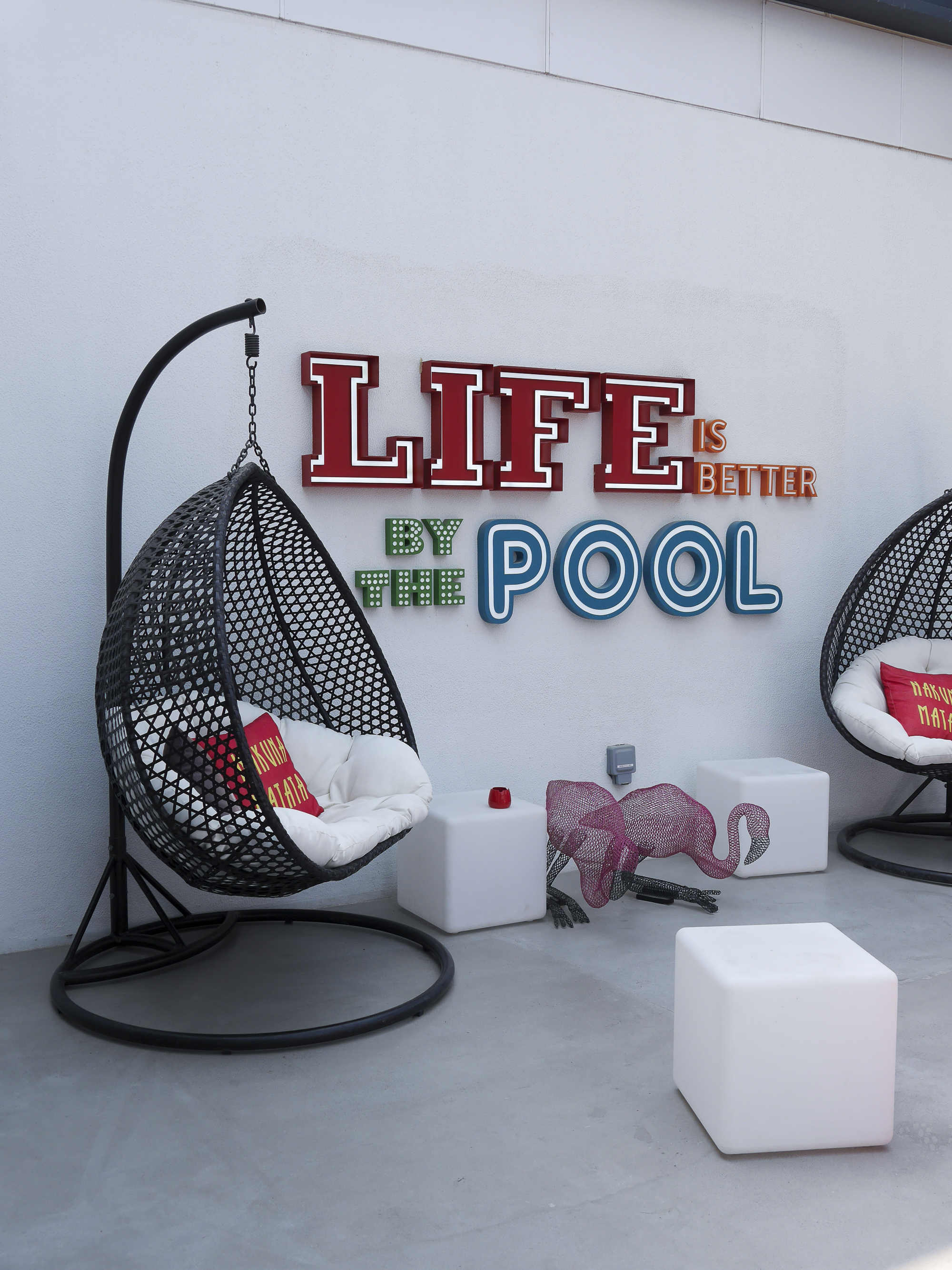 *In collaboration with Zabeel House