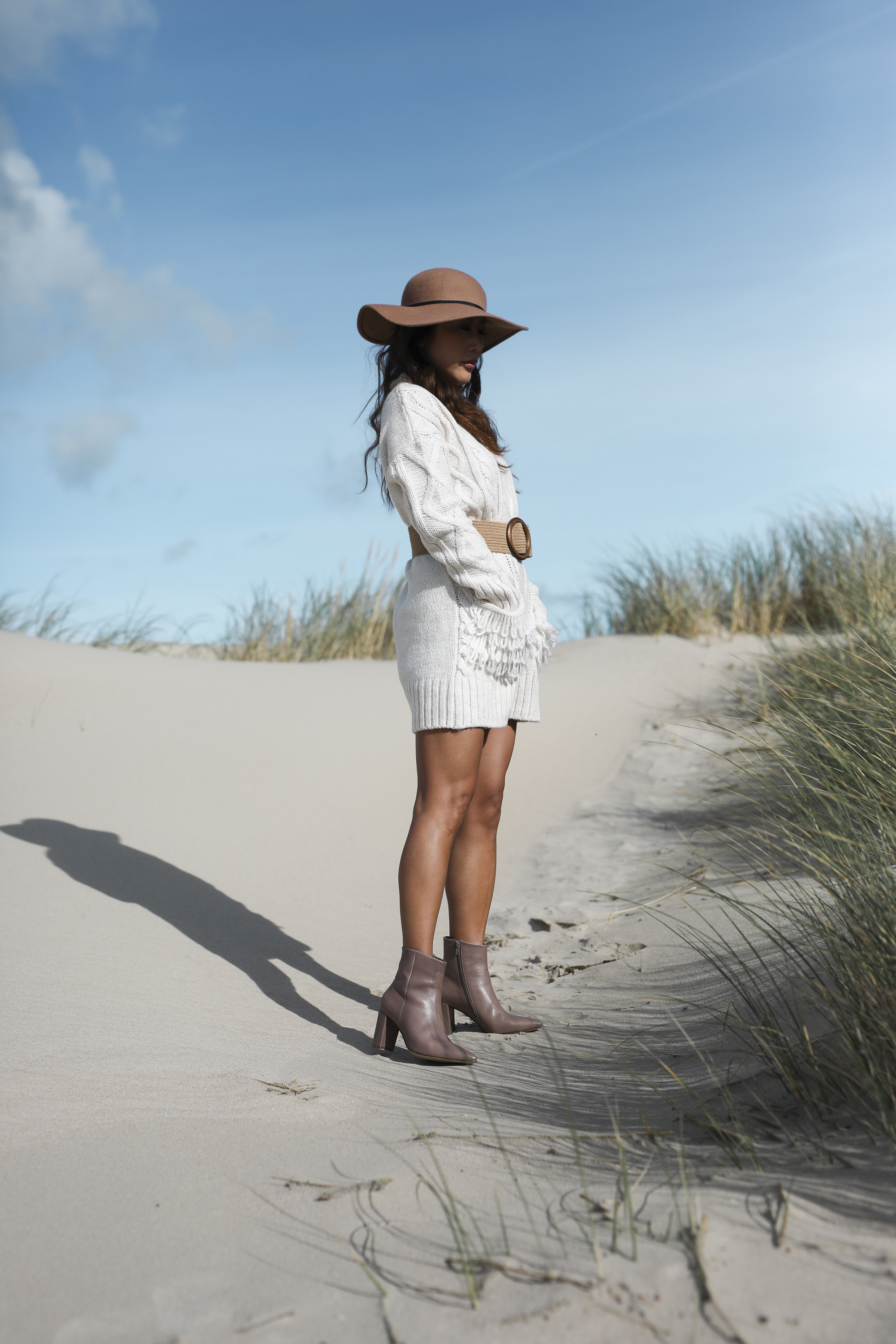 Let's go on a girl trip! Yay. With tons of HOGL shoes delivered to your hotel door steps! Sounds even better. That was the invitation in a nutshell from HOGL to spend a couple of days on the island Norderney for a girls getaway.
I've never been to an island in northern Germany, so I was stoked and so ready to explore the hygge feeling which is the main theme of the HOGL Fall/Winter campaign.
It was quite a journey to get to the island, but when I finally stepped out of the ship, I knew I will fall in love with Norderney!
We checked into our beautiful hotel Inselloft and had warm welcome meeting with bubbles and shoes of course! It was our mission to shoot the shoes with the special hygge feeling and we couldn't wait to start. The official HOGL fall/winter campaign was also shot on Norderney, so it was a challenge to get our very own personal shots with the shoes plus the hygge feeling. Hygge is the Danish word for a quality of coziness(feeling warm, comfortable and safe) that comes from doing simple things such as lighting candles, wearing snuggly sweaters or sharing a warm homemade dinner with your family.
I started my HOGL hygge journey in the beautiful dunes of Norderney.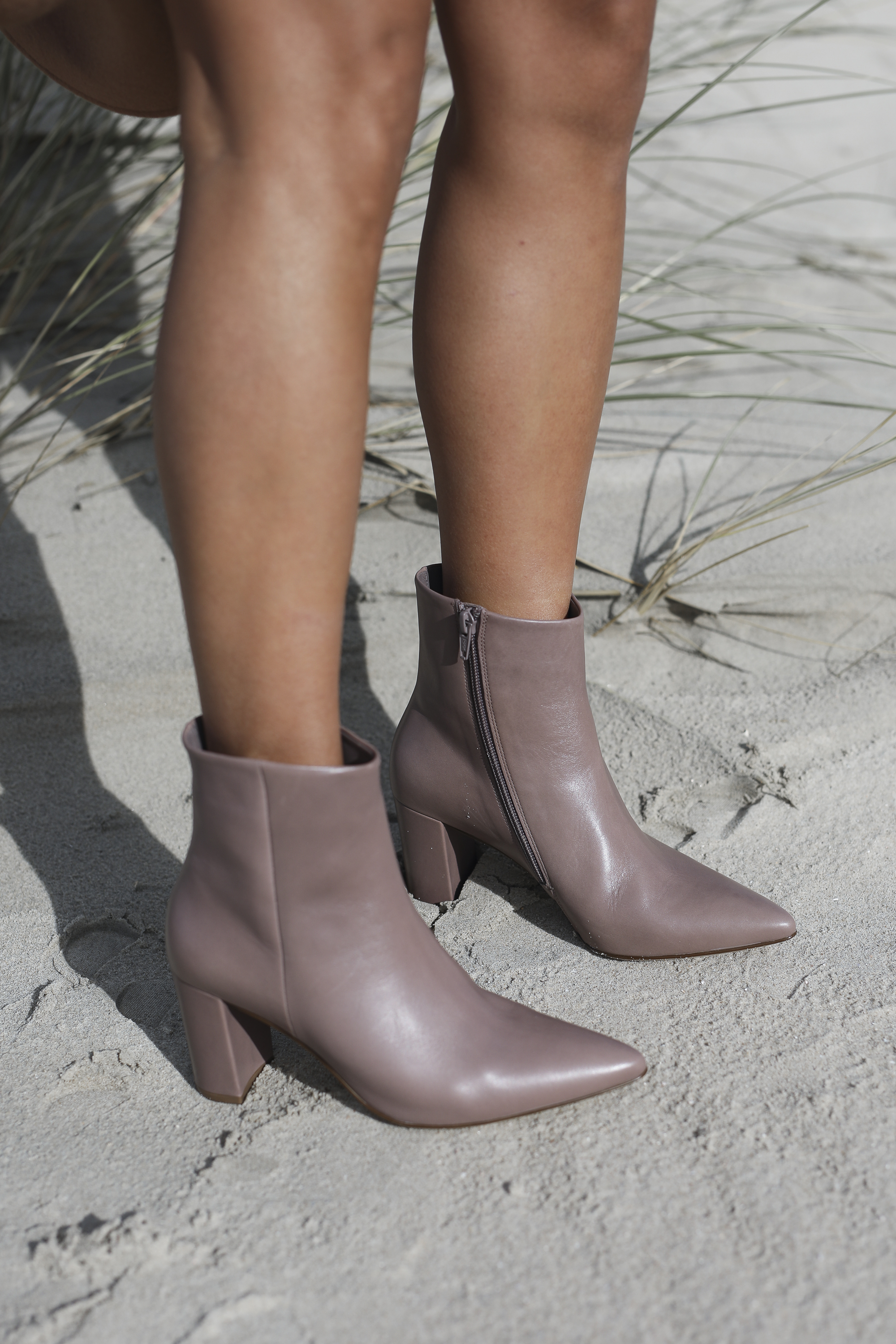 I can`t tell you how much I'm in love with the JIL booties. Everything is just perfect. The pointed toe, the taupe-grayish color that goes with ANY outfit and that stable not too overly chunky heel. It's the booties with the most questions I get on Instagram and in real life.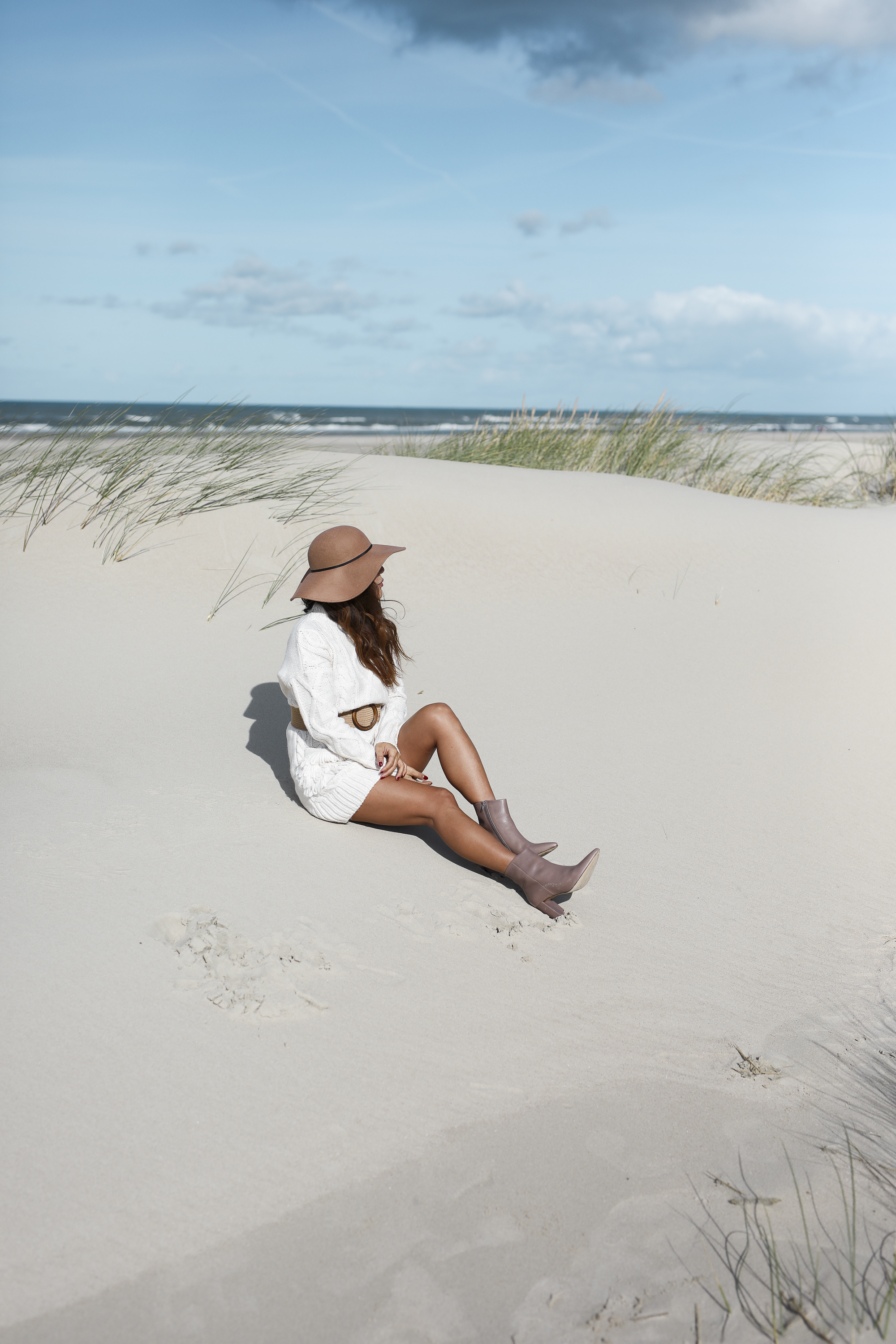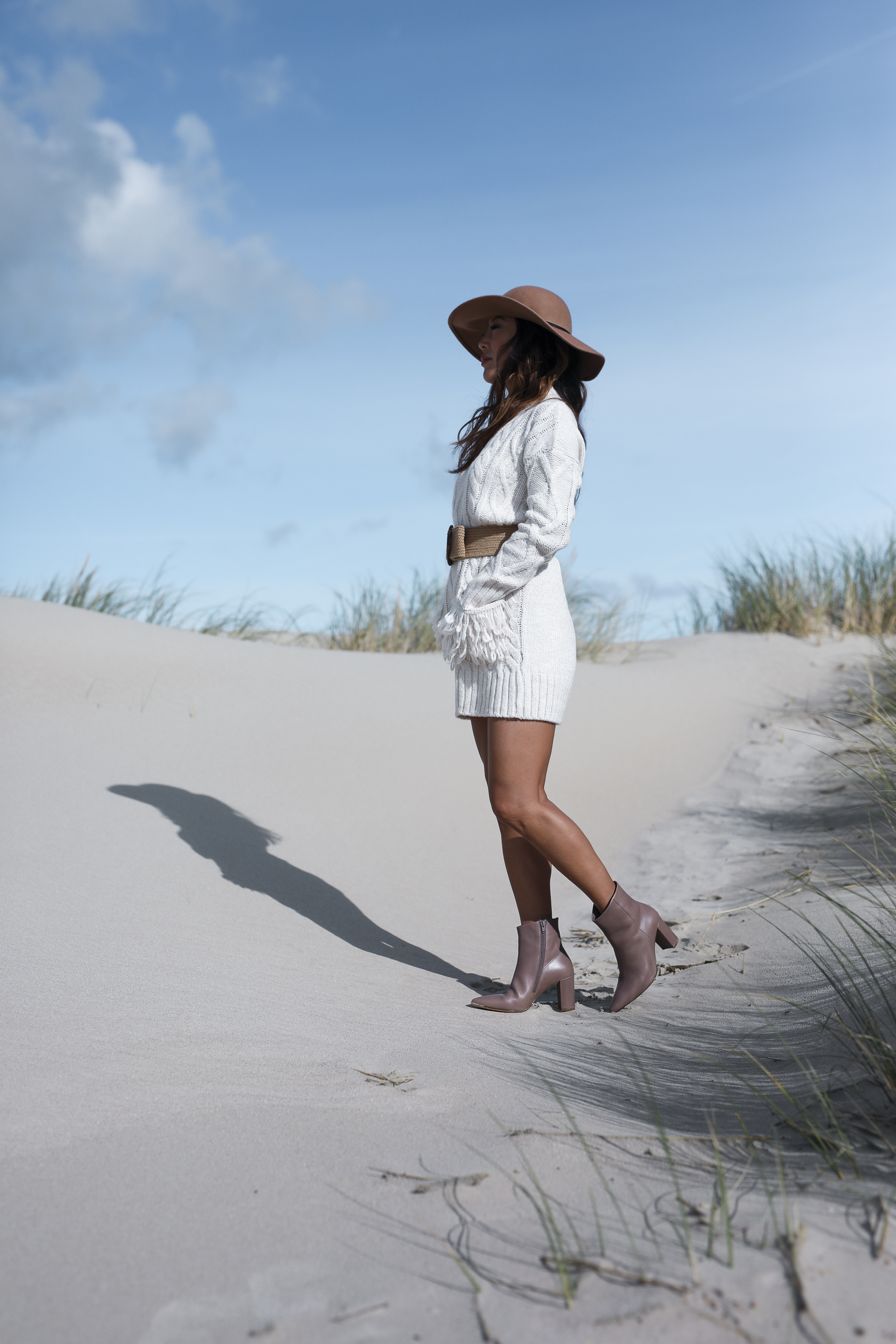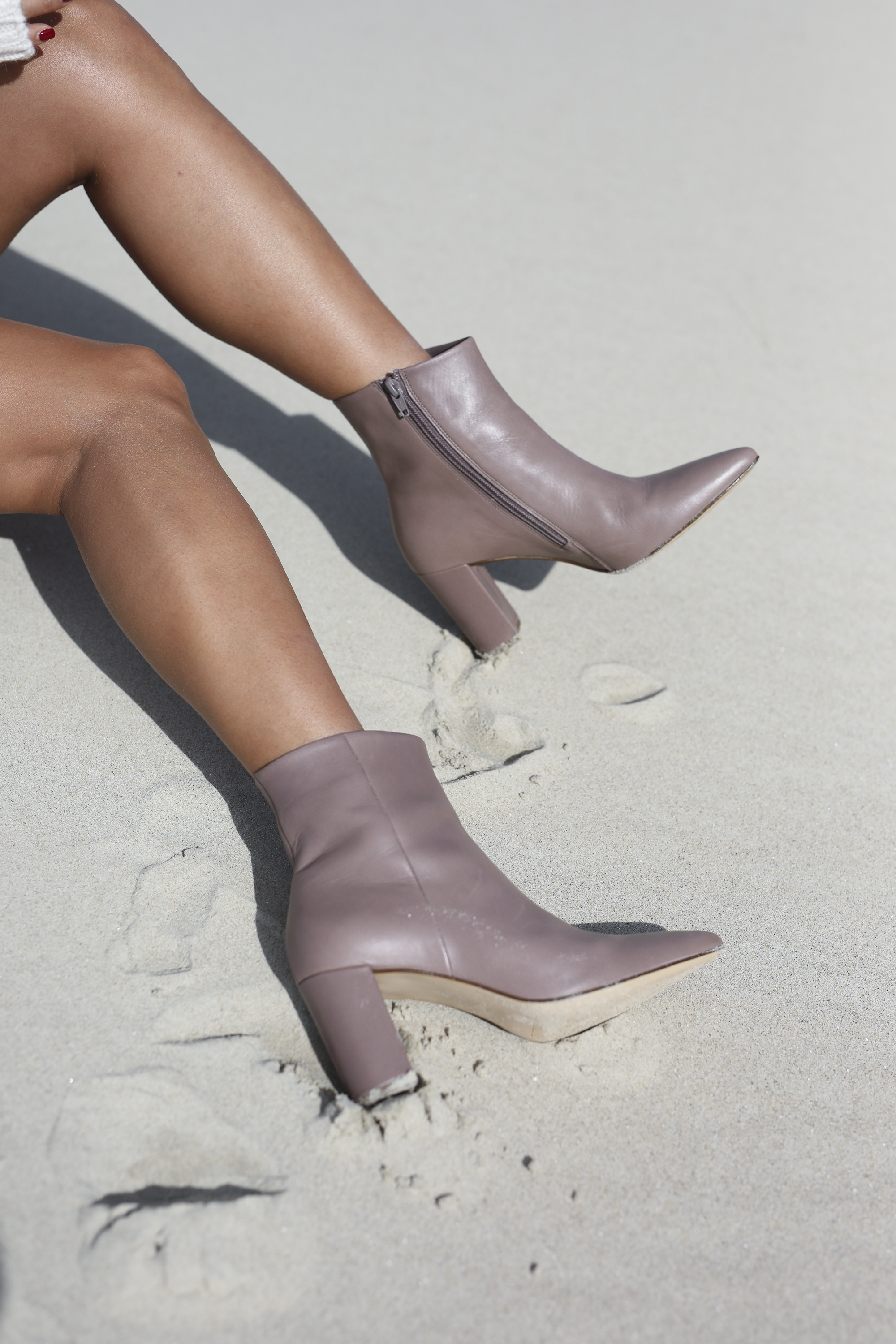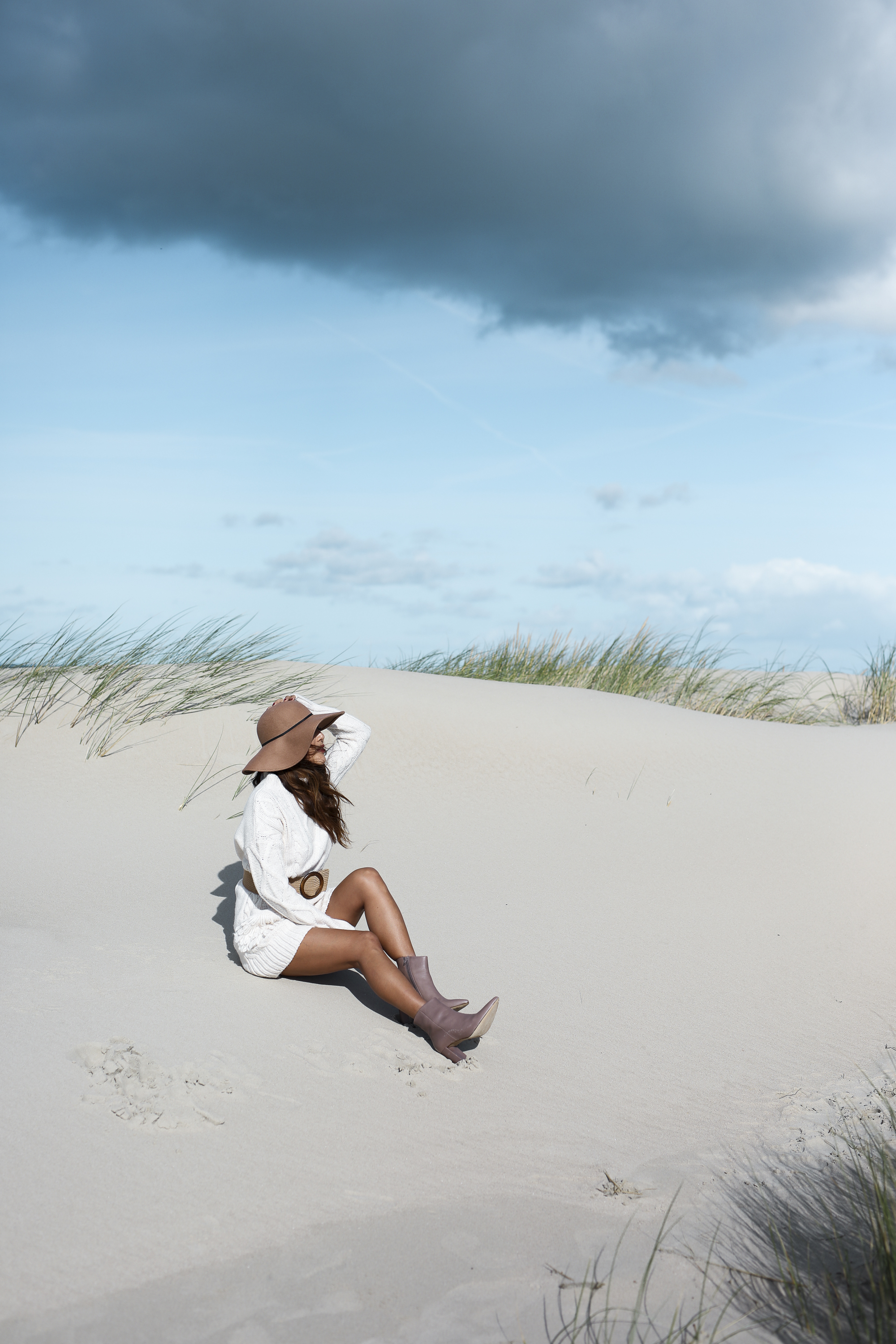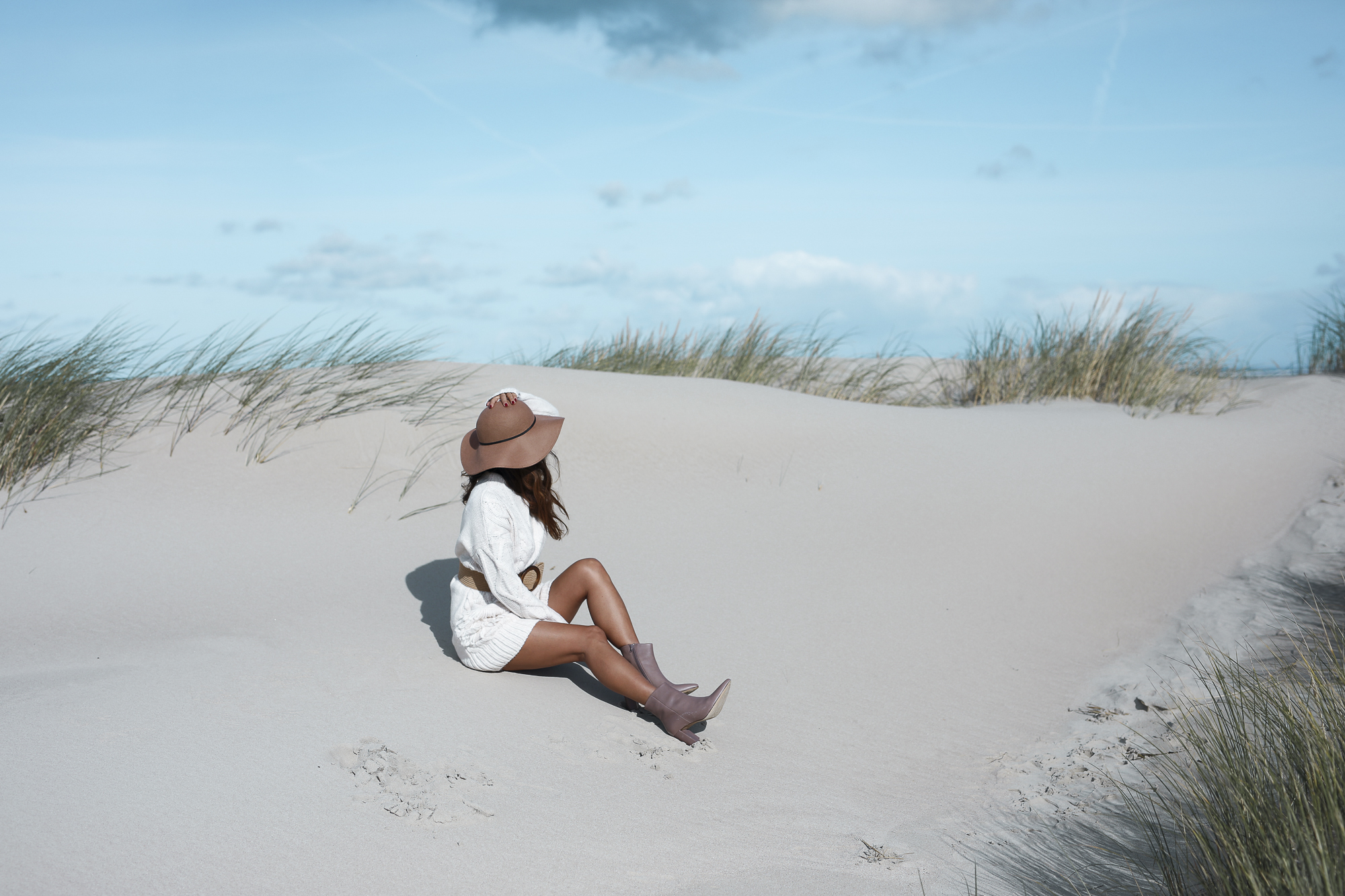 It's more than true to say we got lost in the dunes. That tranquil feeling and the blue sky in contrast leaves you speechless and we took our time to breathe it all in.
I`m wearing the FAME boots in bordeaux with a matching skirt and sweater for that special hygge feeling in the dunes.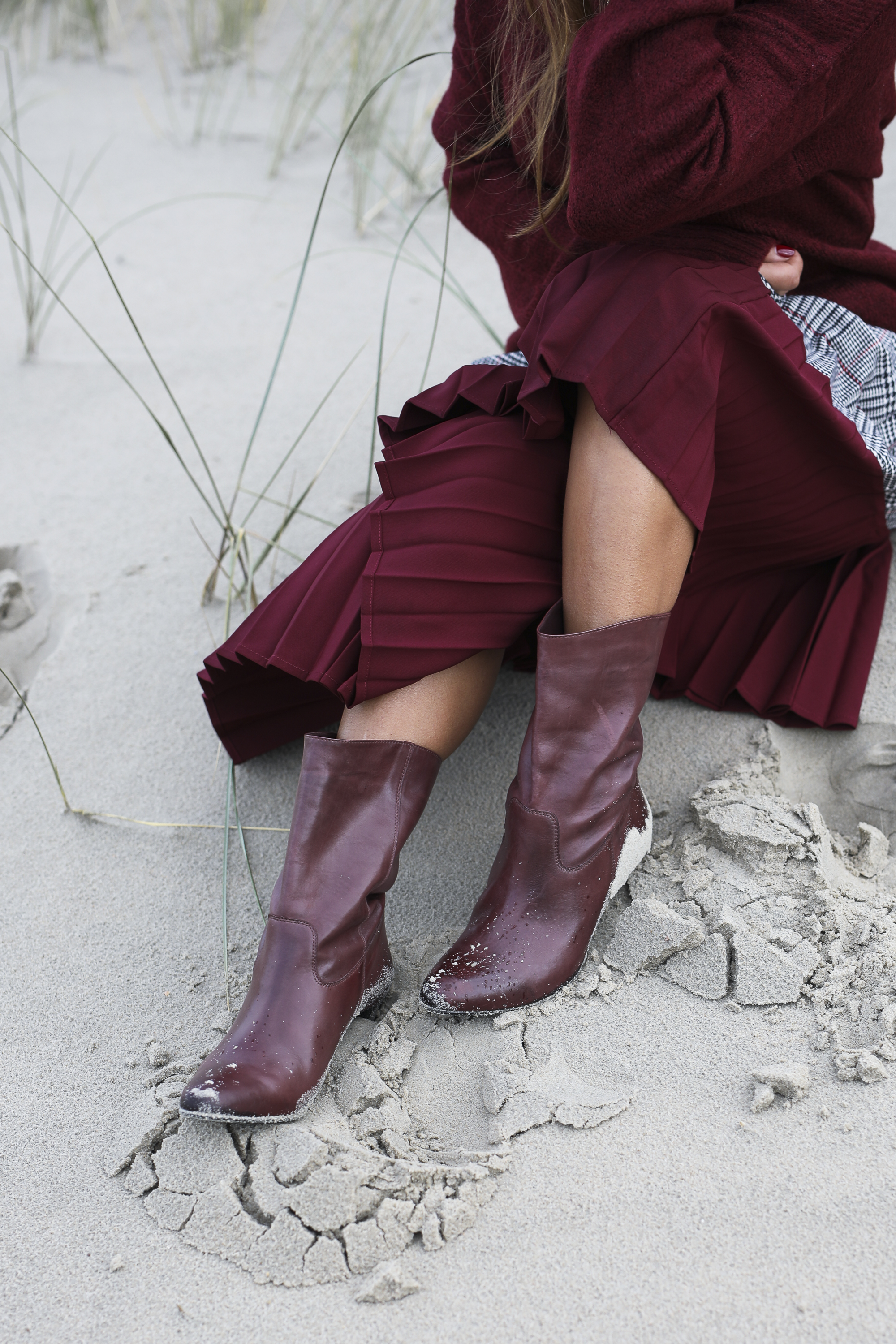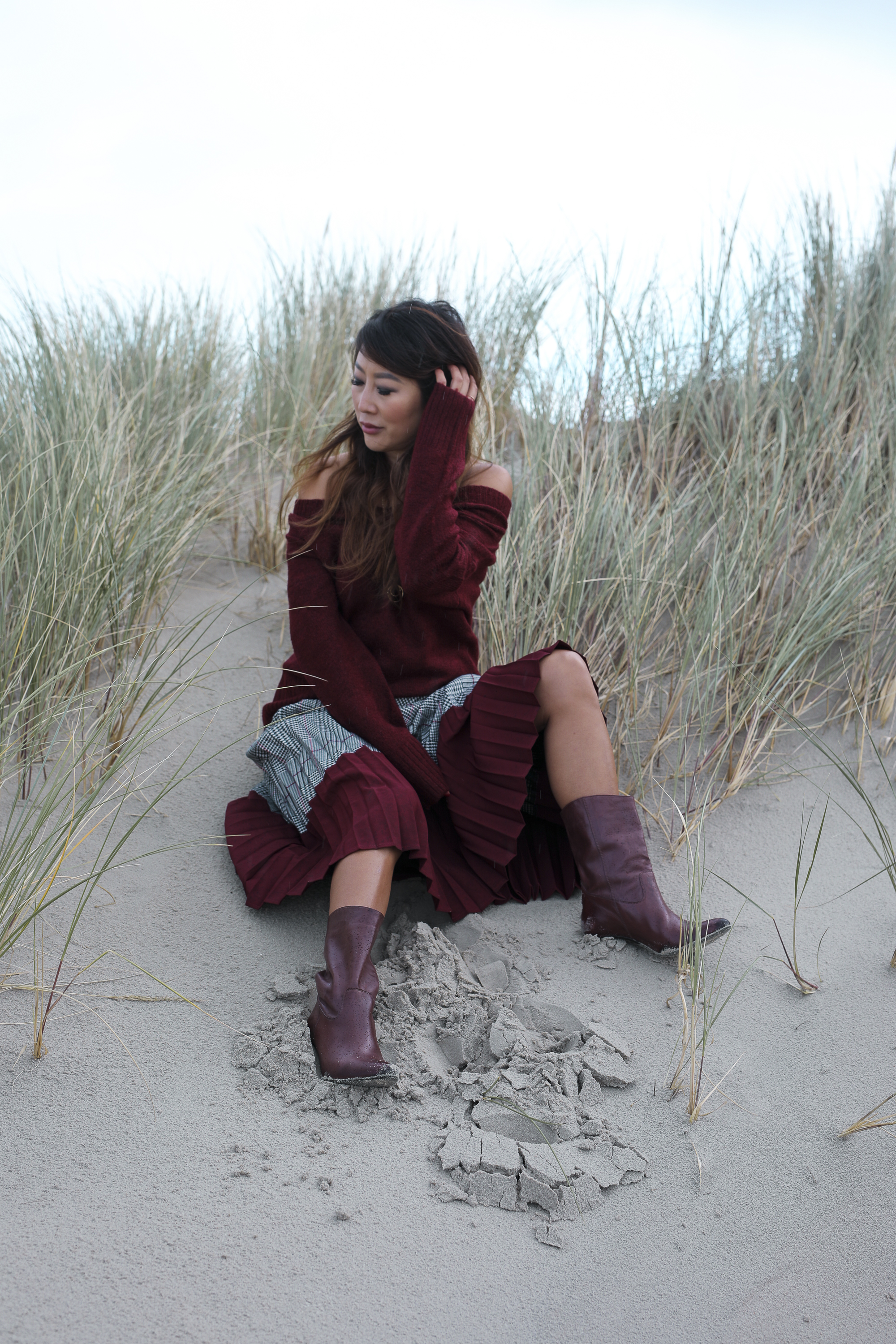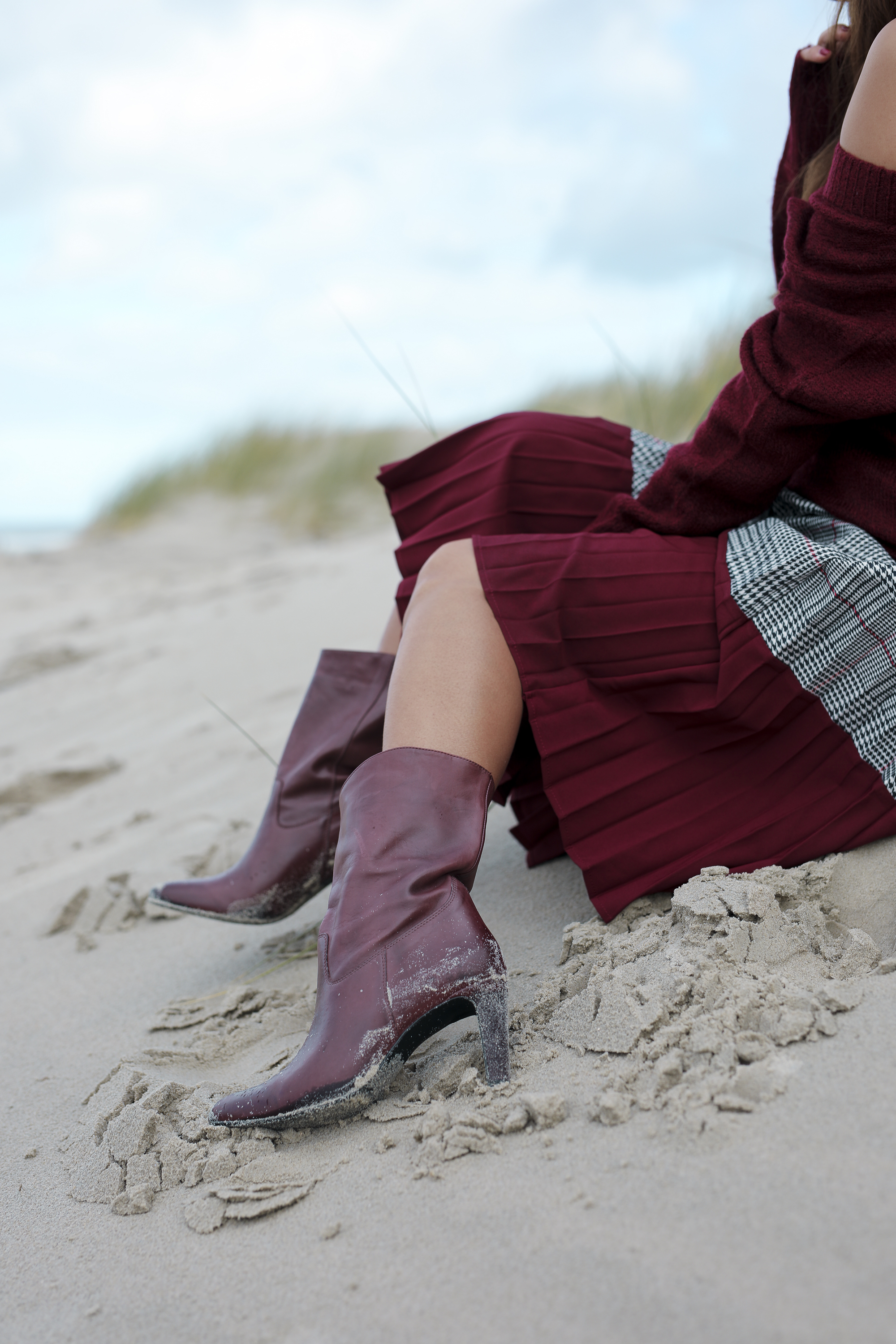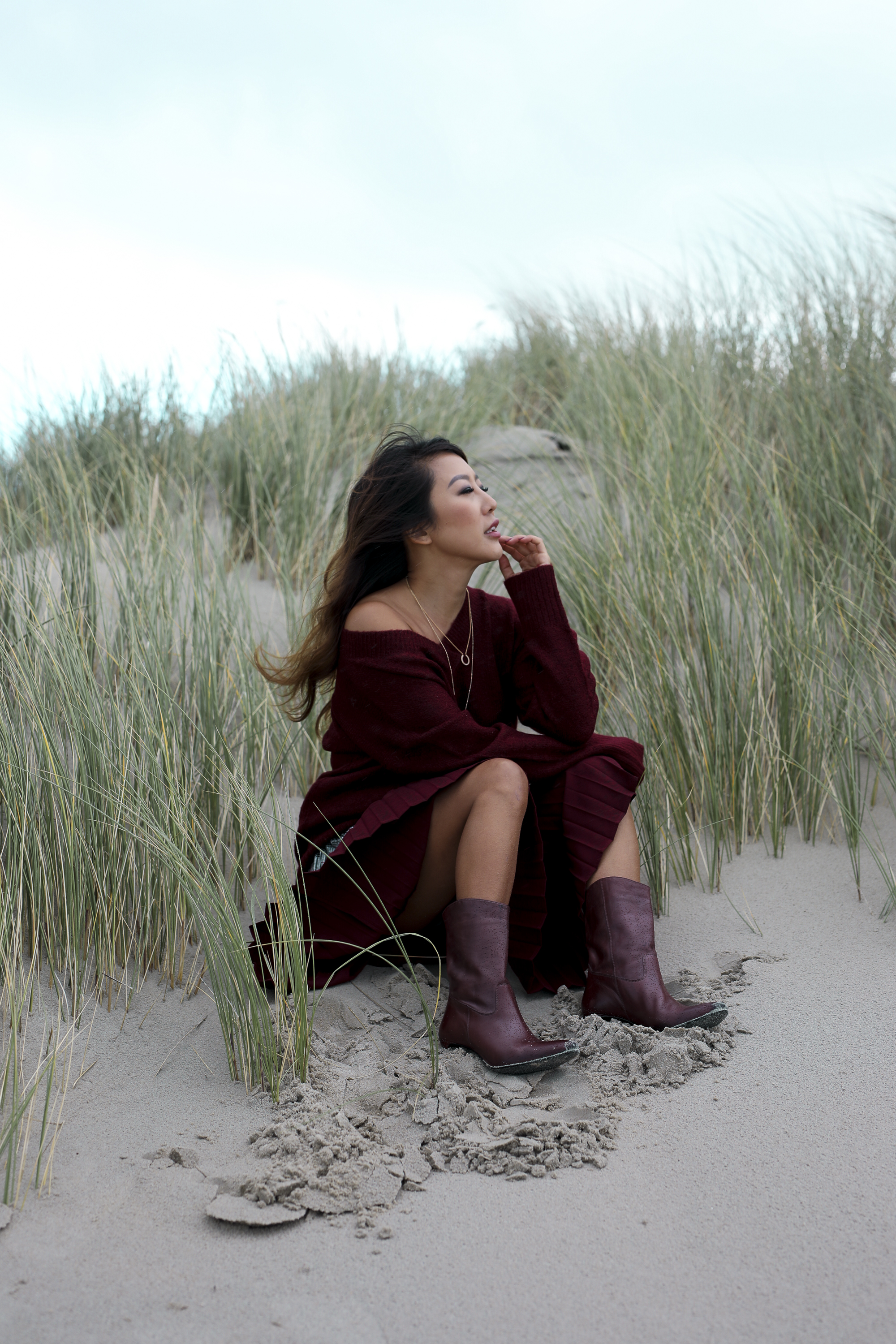 We all need once in a while some glitz in our lives so why not wearing the fancy PANCY booties for a walk? We don't want to ruin them so please stay on the boardwalk.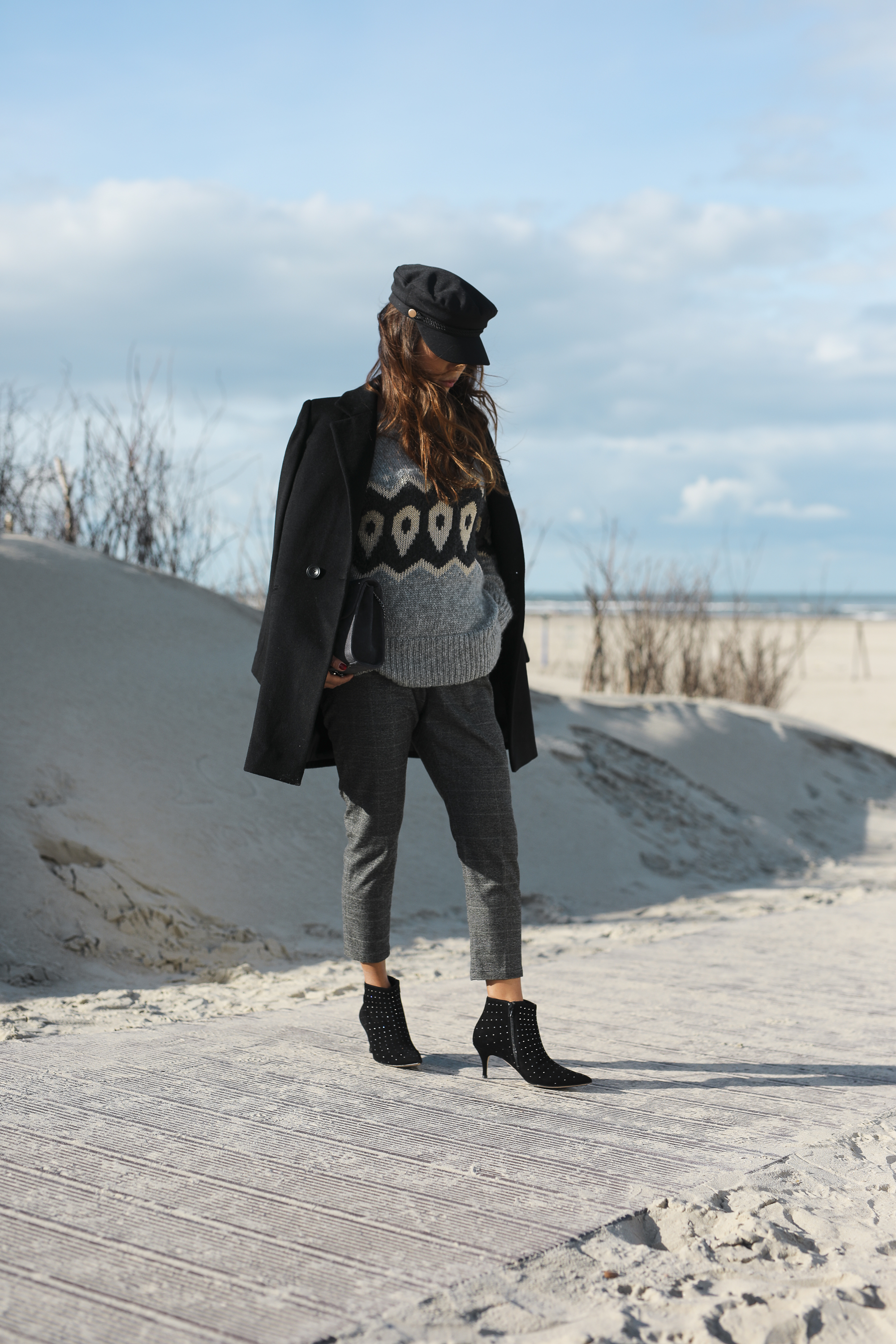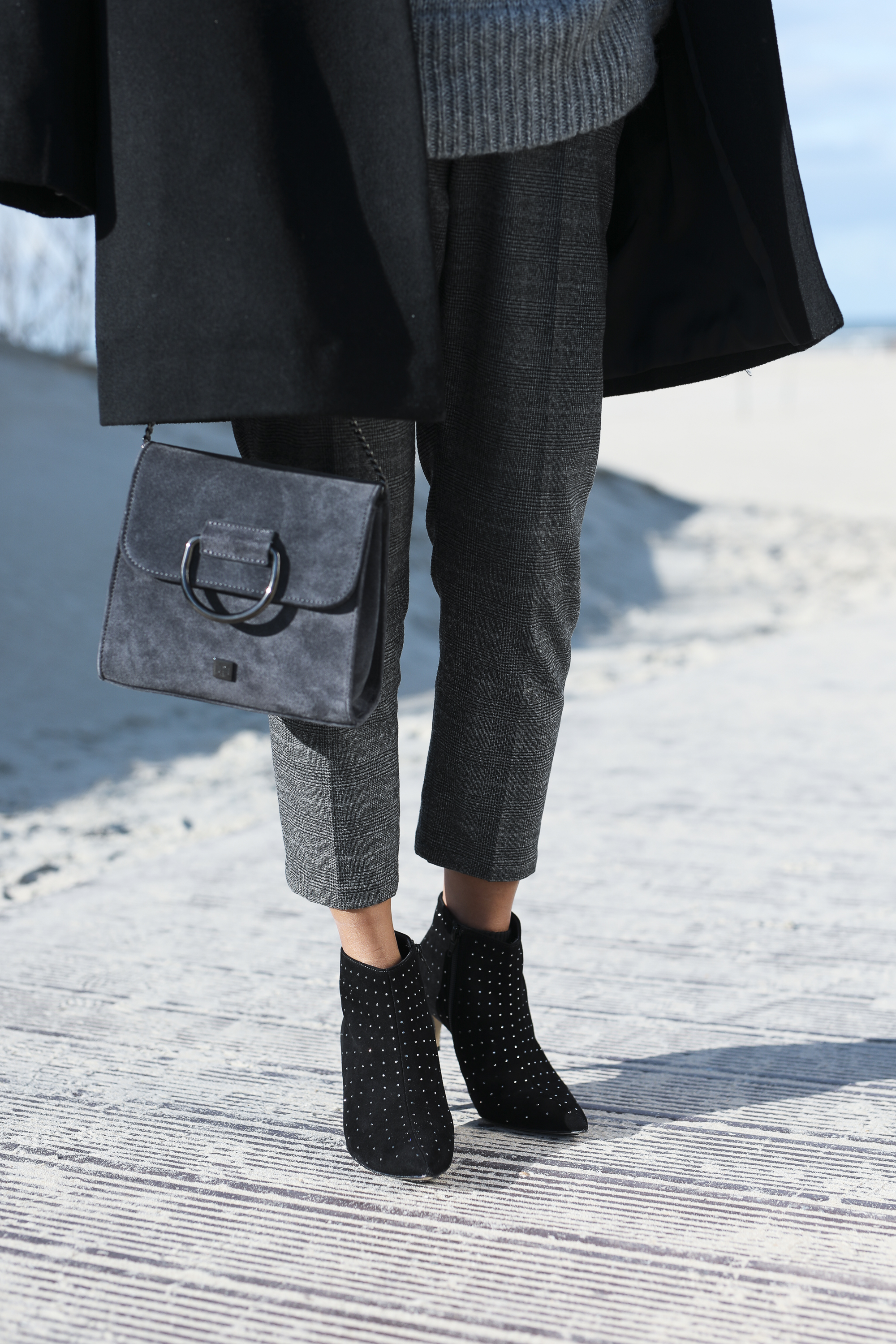 No hygge feeling without the furry NANUK sneakers. Our hotel Inselloft was the most hygg-able place ever. A living room with a fireplace where you can sink into a plush sofa with a cup of chocolate! Yes please. Every corner radiated so much coziness and the love for details makes this hotel a very special place to stay. The NANUK sneakers were my morning shoes when I walked down for breakfast and yes, I do wear sneakers when they are soft and pretty like these ones.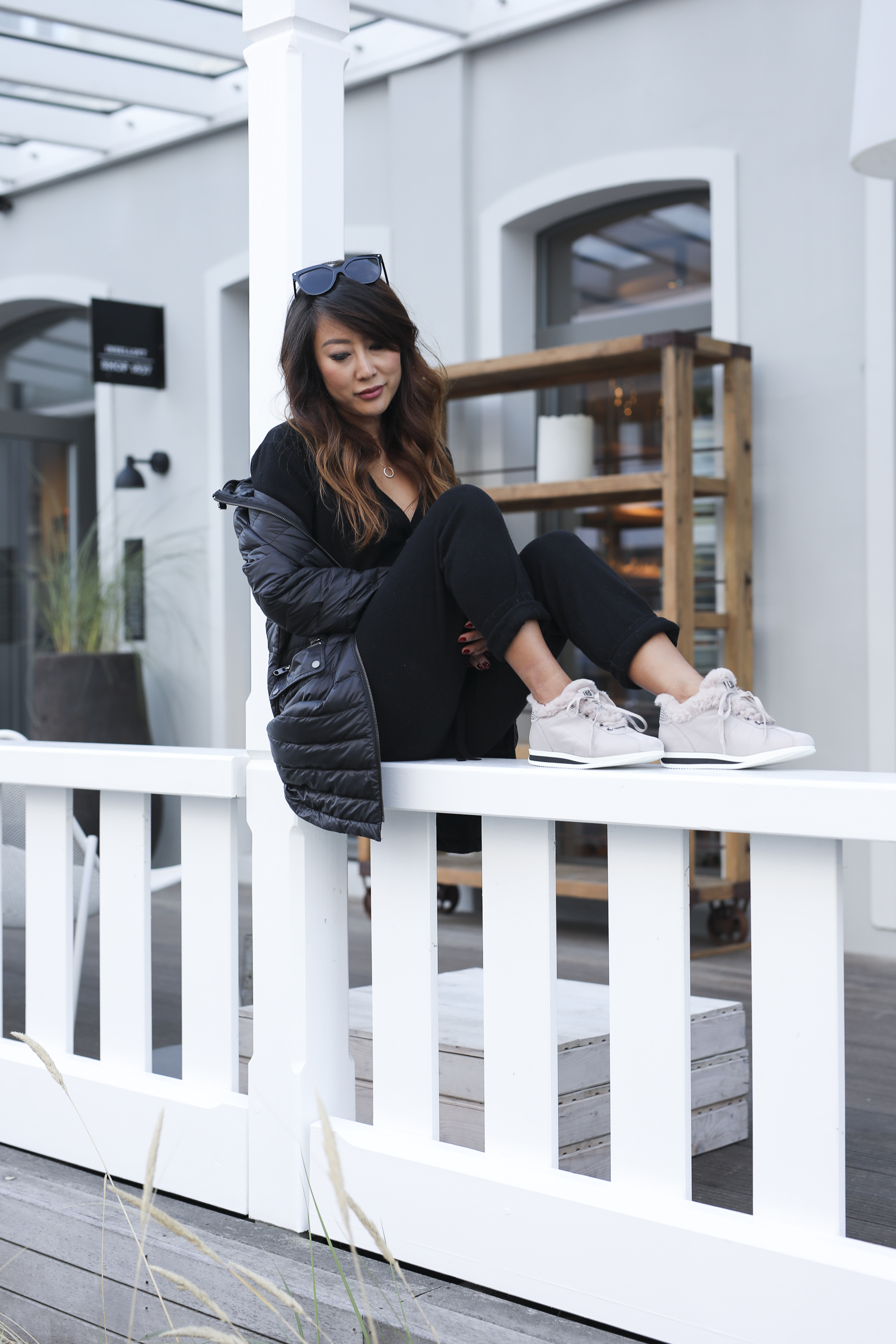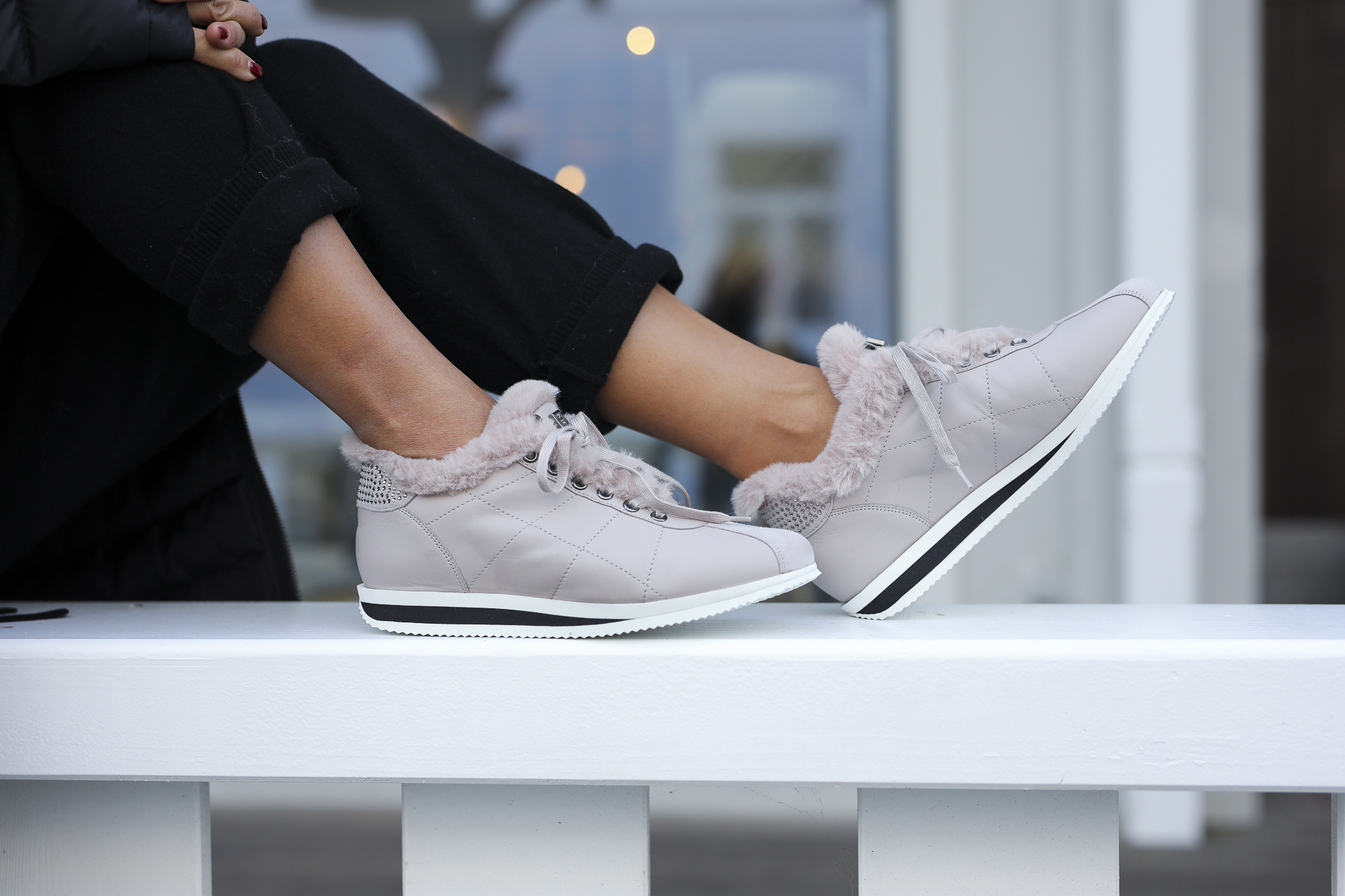 Streetstyle Norderny in my FRONT ROW boots. The 8cm hight of the heel is perfect for a night out and I wore it with a pleated skirt and an oversized sweater. I'm ready for dinner!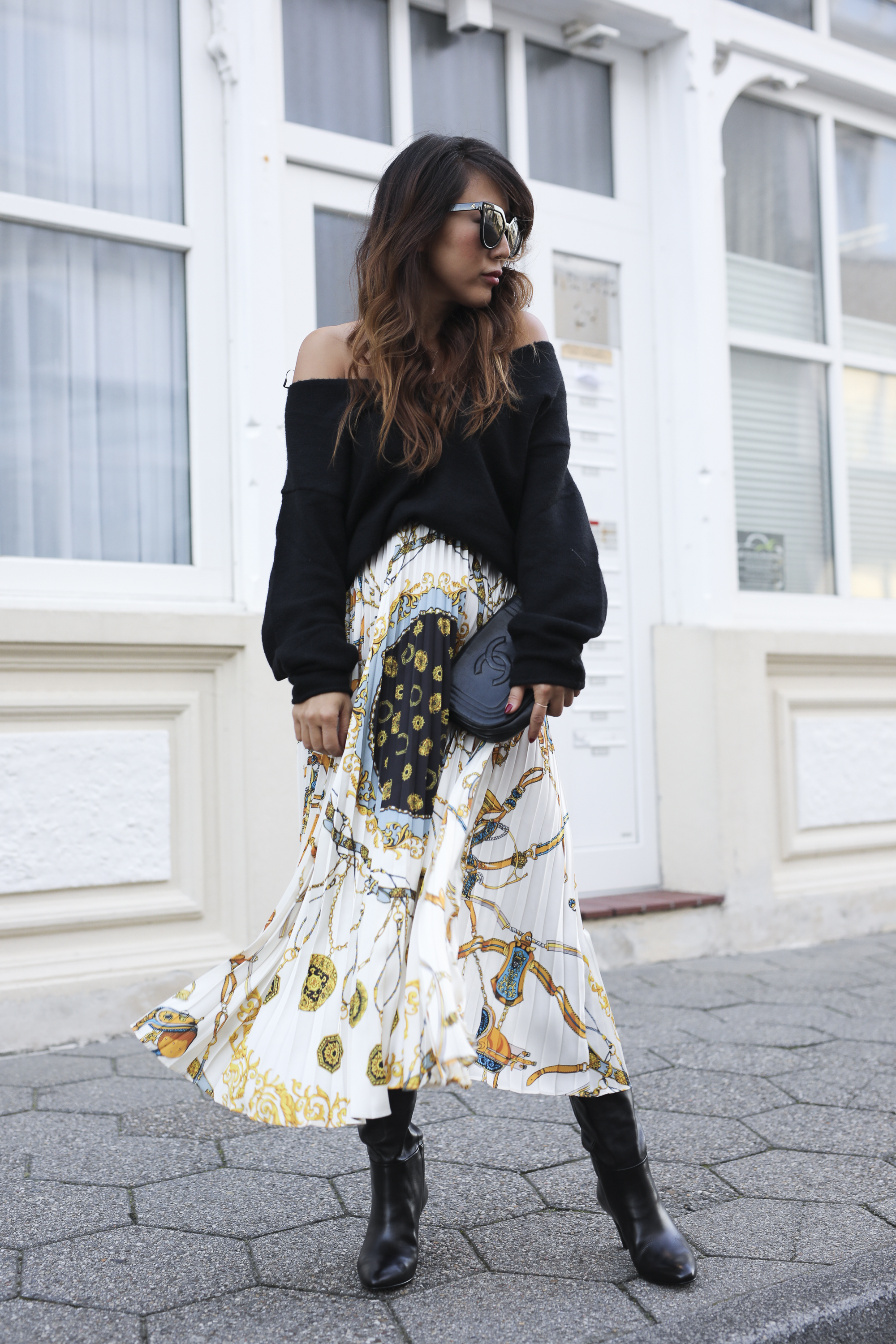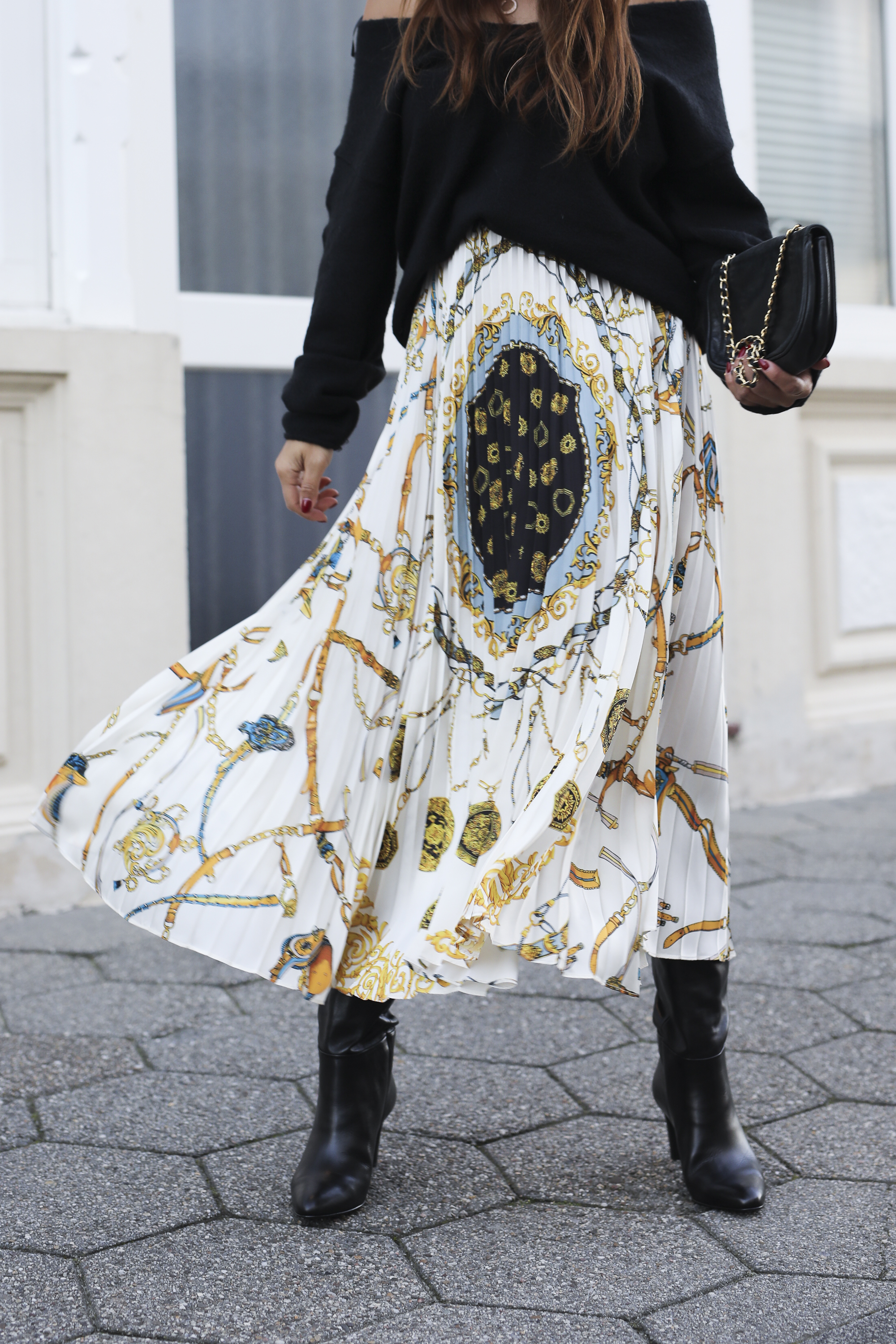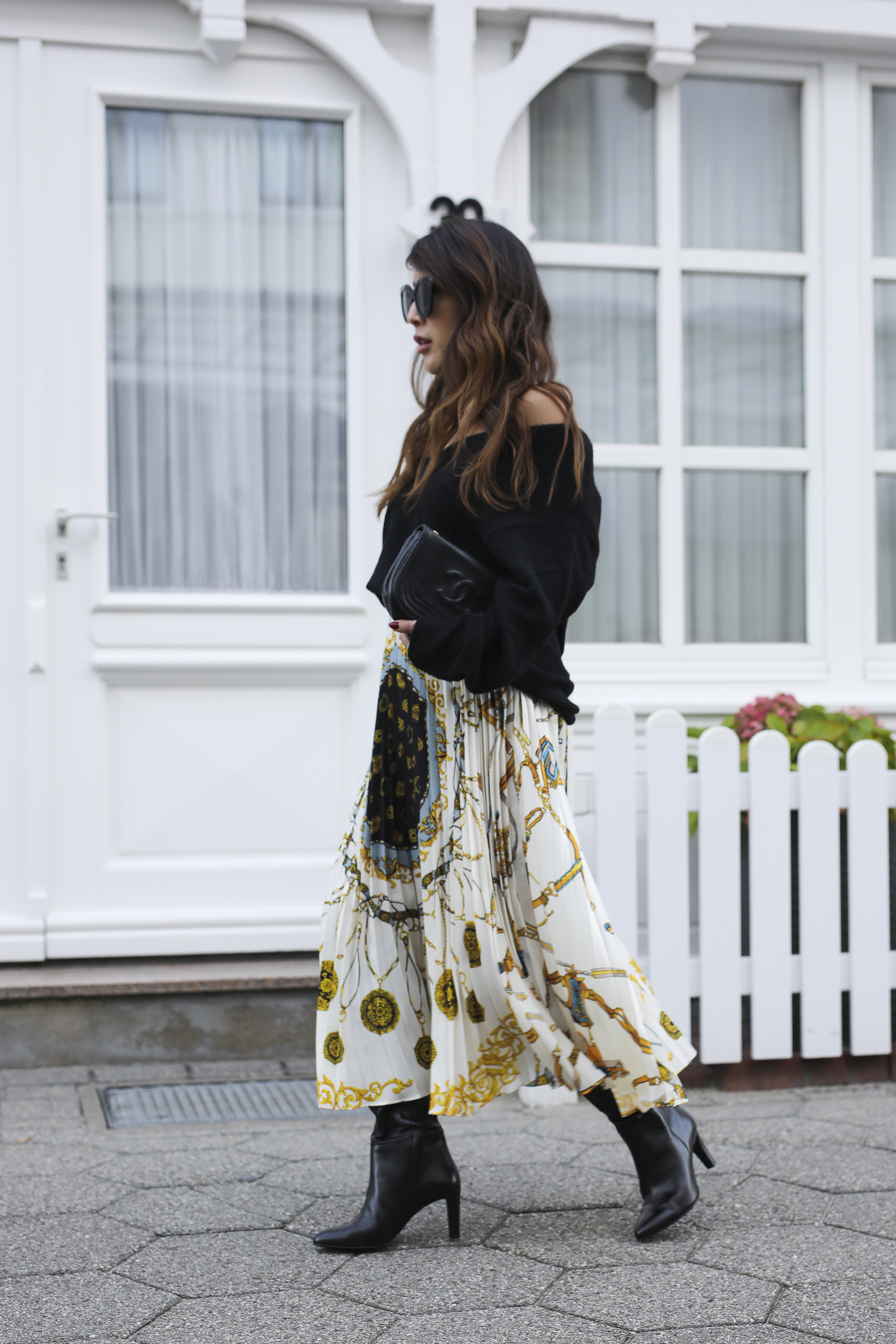 We had such a great time and it was so well organized by the Tourism board of Norderney.
Thanks so much for the sightseeing tour and taking so good care of us.
A very special thanks goes out to the Inselloft for hosting us and the fabulous dinner we had the last night.
Last but not least, so much love for my HOGL girls Laetitia, Füsun and Kristin, the most hardworking girl bosses I know. And big thanks to the best HOGL team Simone and Judith for making me feel so special with your shoes.
Norderney your were so beautiful!
Photos by Janis Meyer (best Norderney photographer!)
Location: Norderney