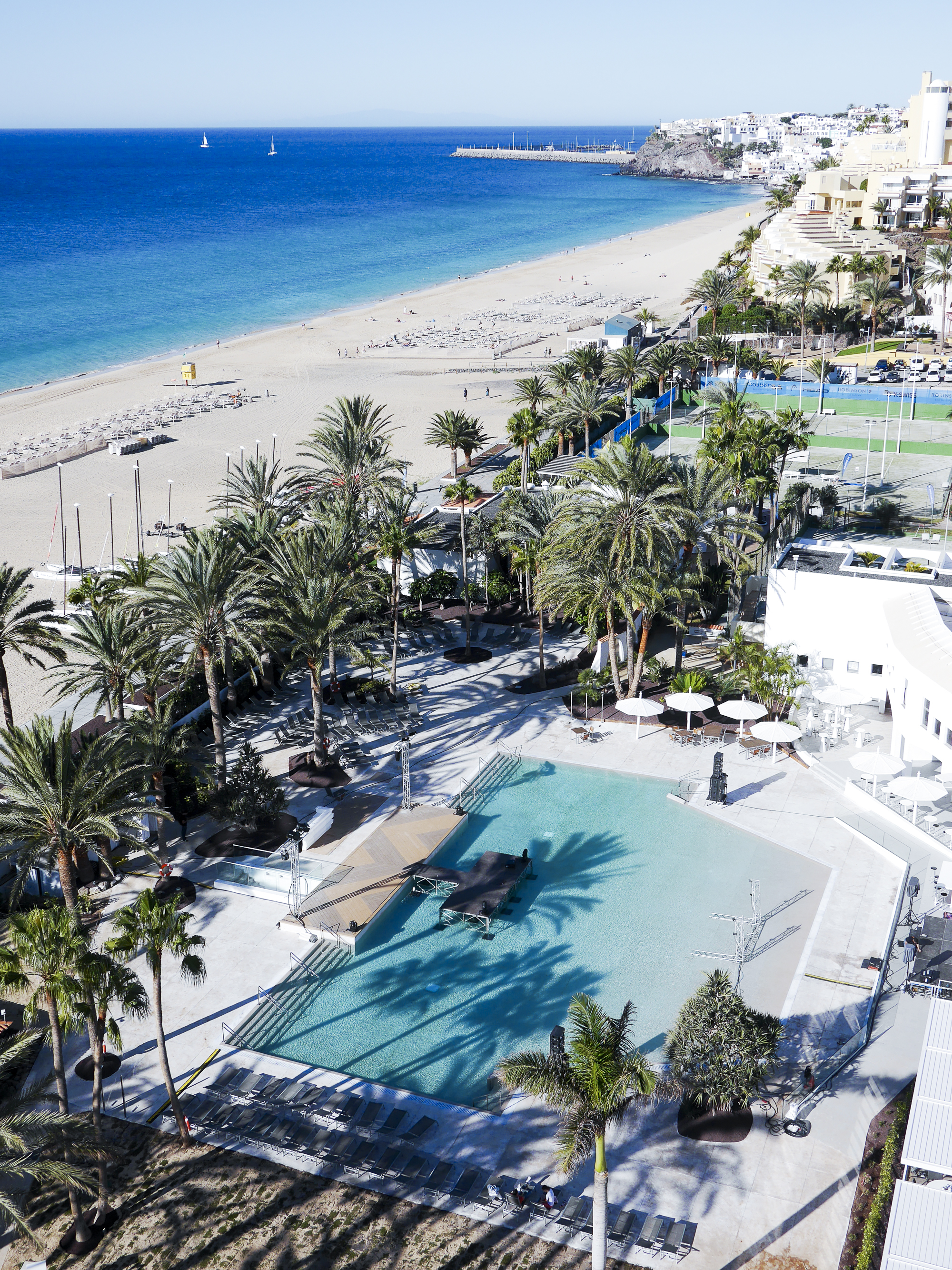 Blue sky and mild ocean breeze in December? Oh yes please!
Can you imagine my excitement level when I received the invitation for the grand opening of the legendary ROBINSON Club Jandia Play in Fuerteventura? I've heard so many good things about this iconic resort and still remember the news about the closing one year ago. They demolished the old torre(main tower) and build a complete new tower which was now ready for the grand opening. ROBINSON Jandia Playa has super loyal customers who return every season to their beloved club, so you can imagine how excited everybody was to see the new building.
Here is a short photo tour of the new ROBINSON Club Jandia Playa!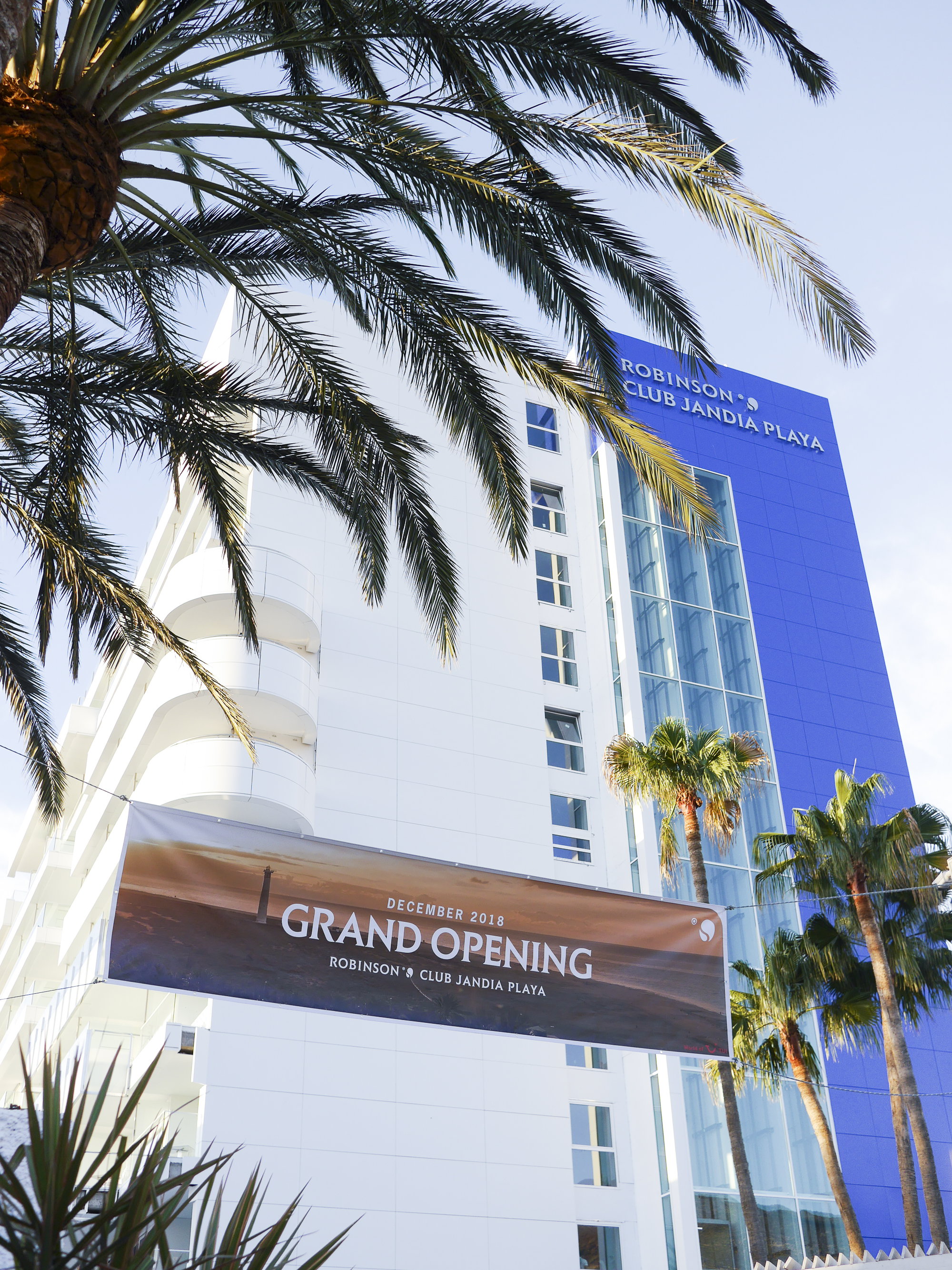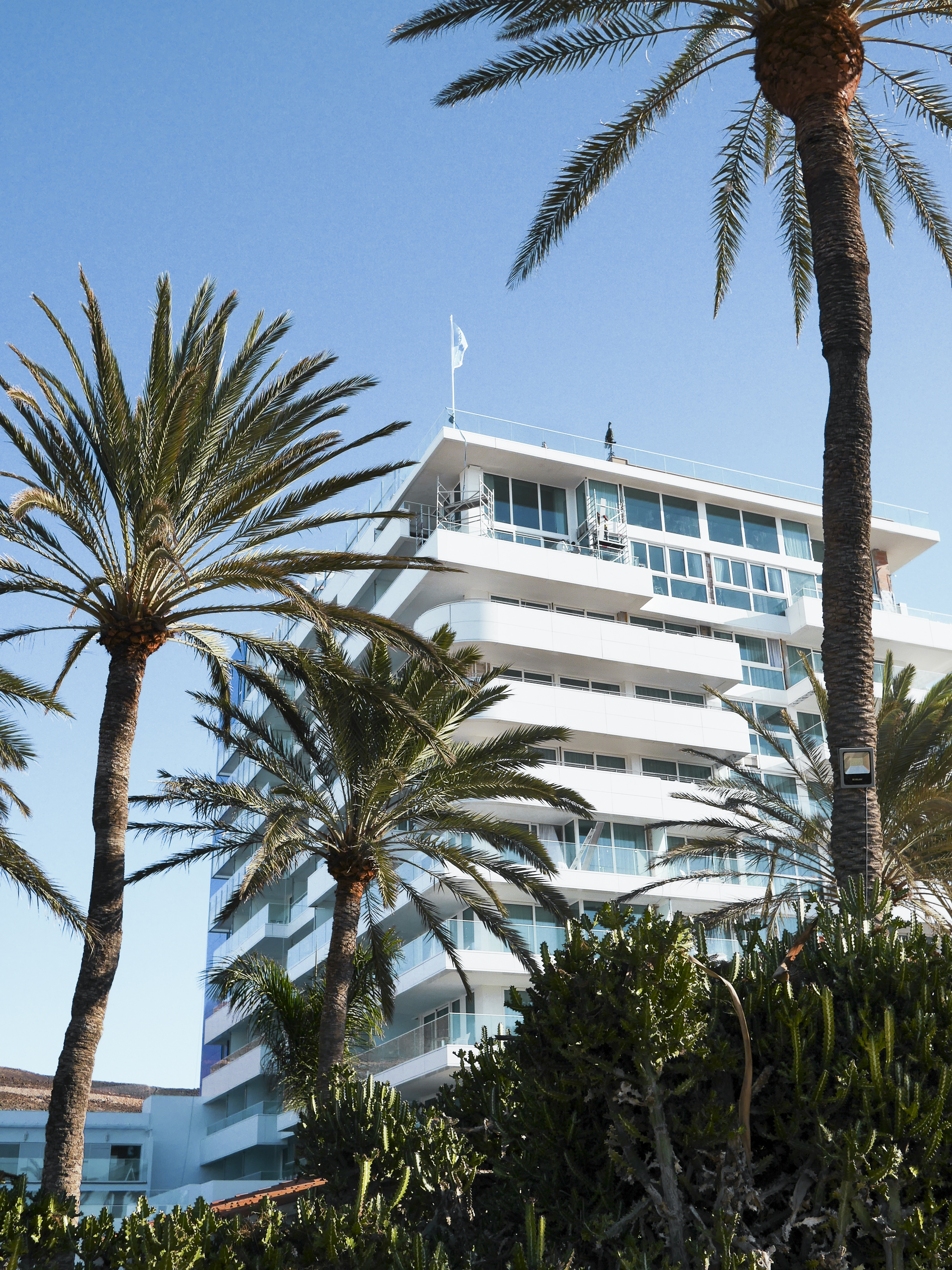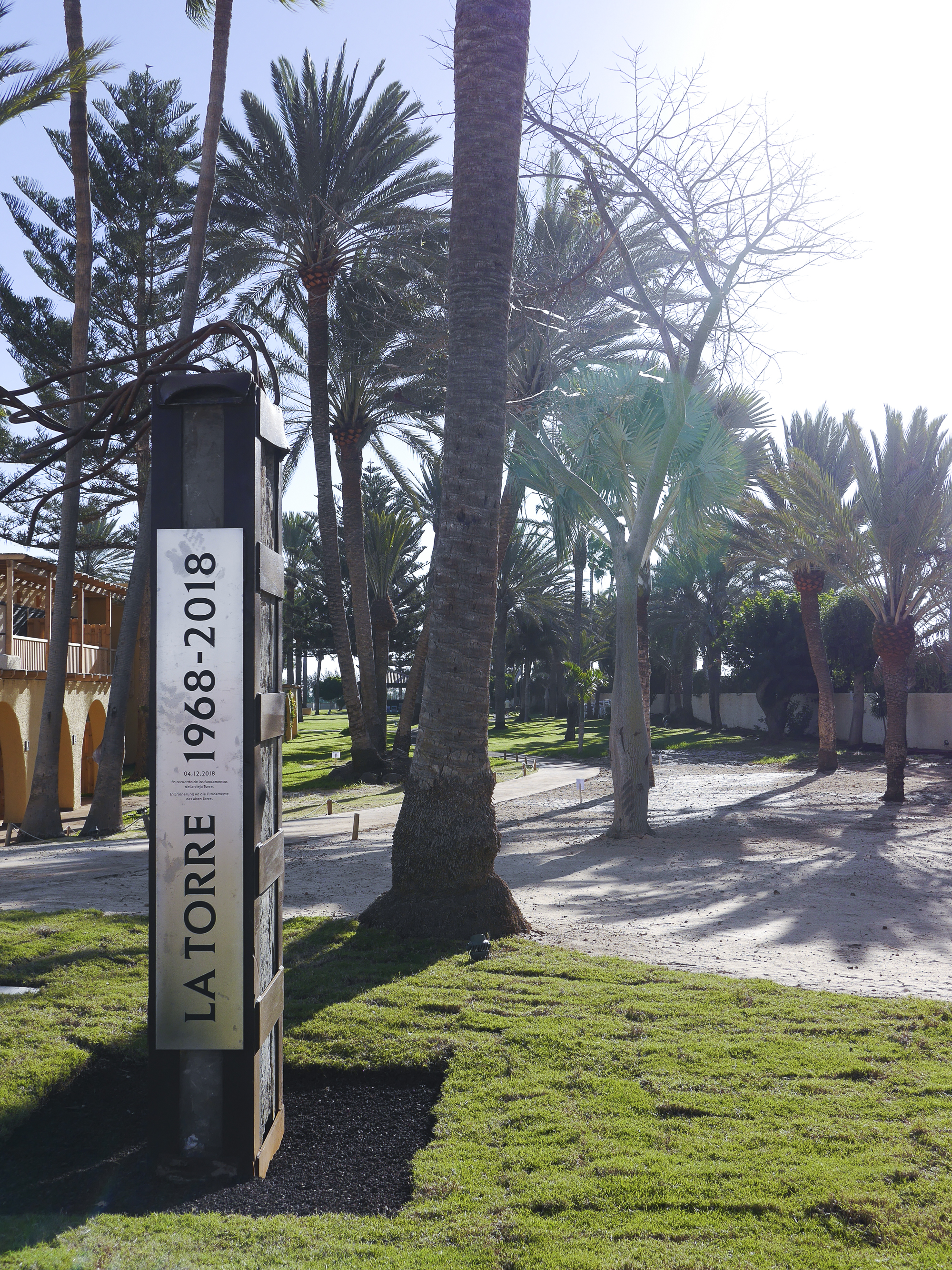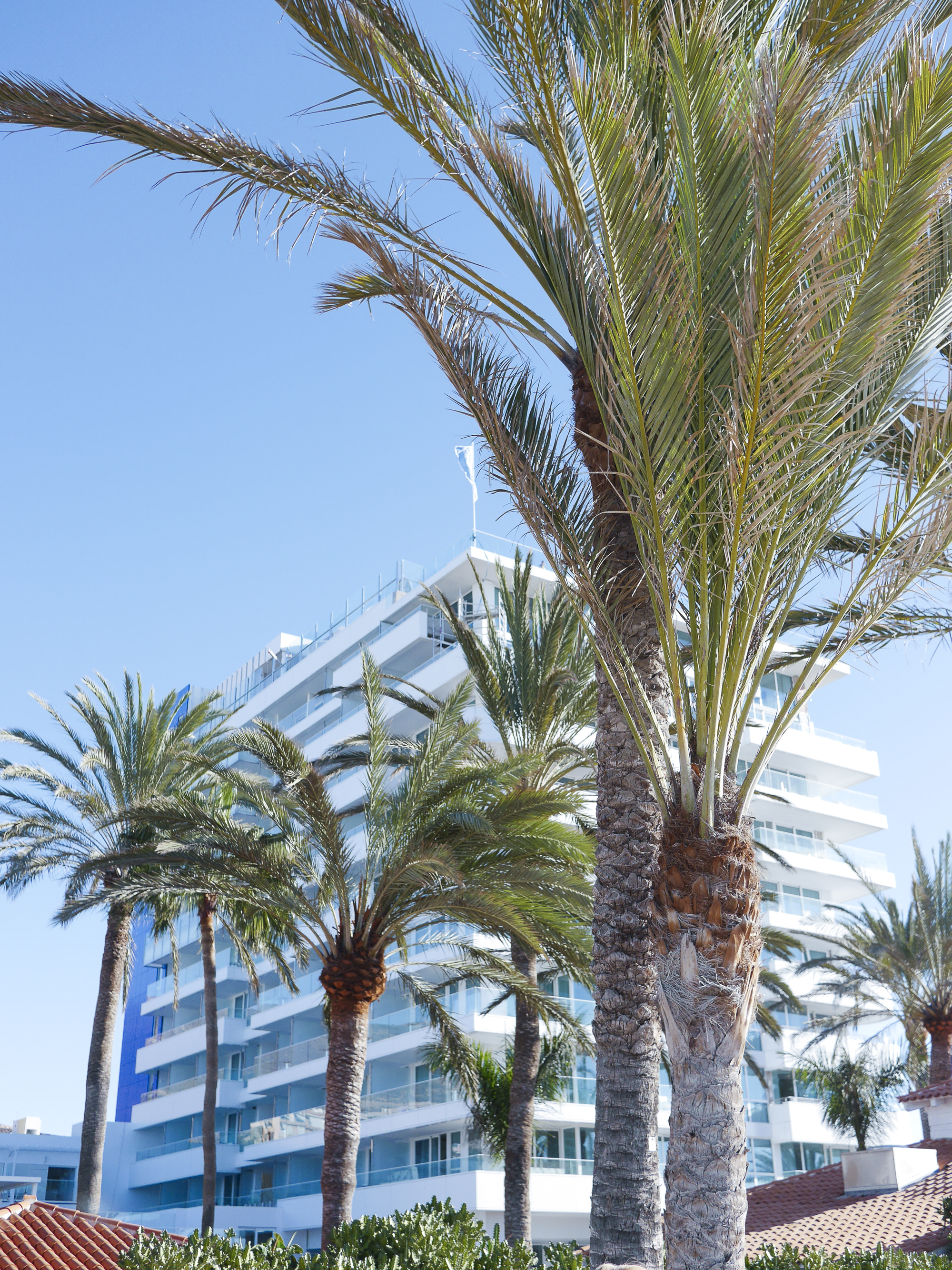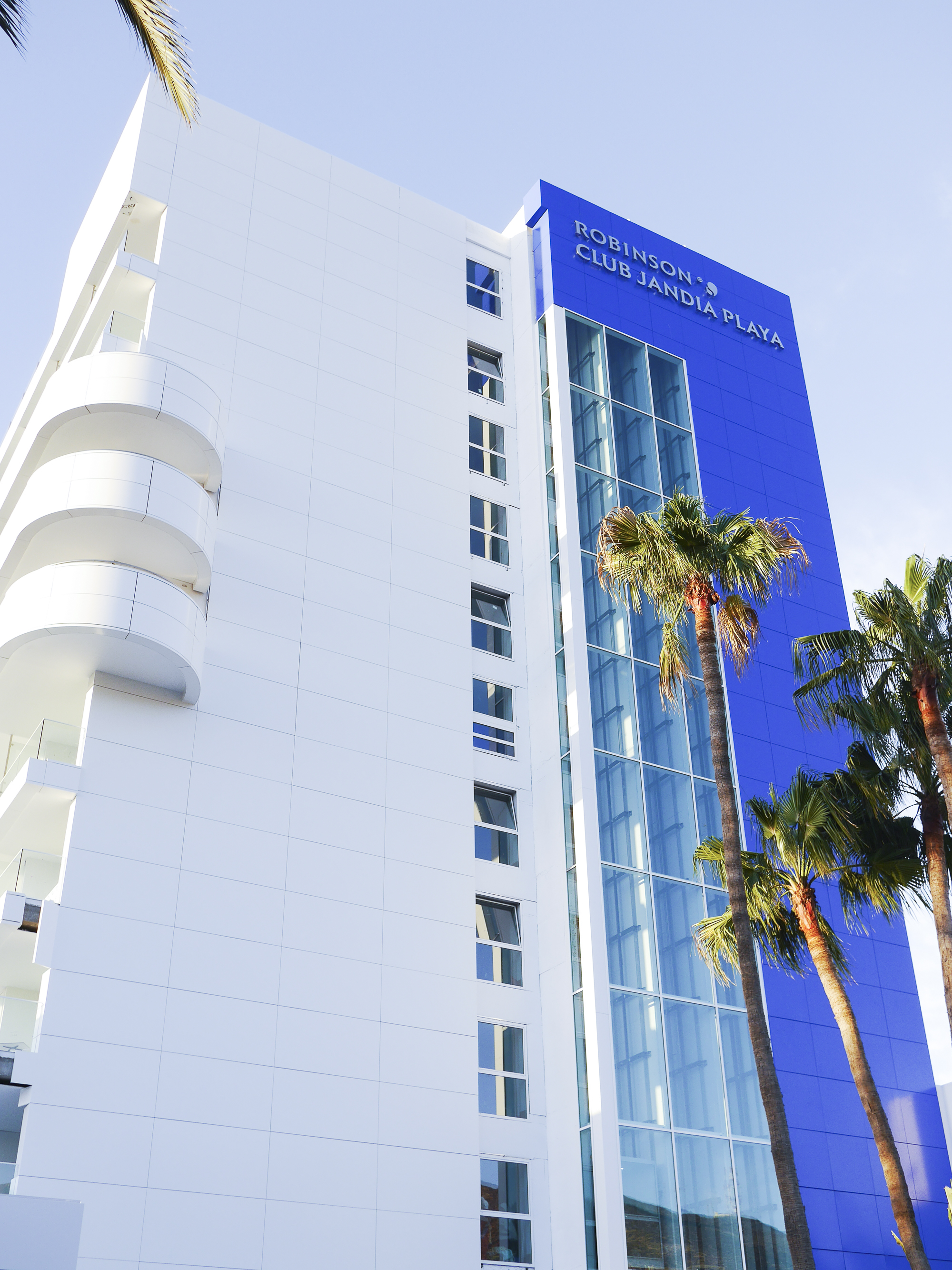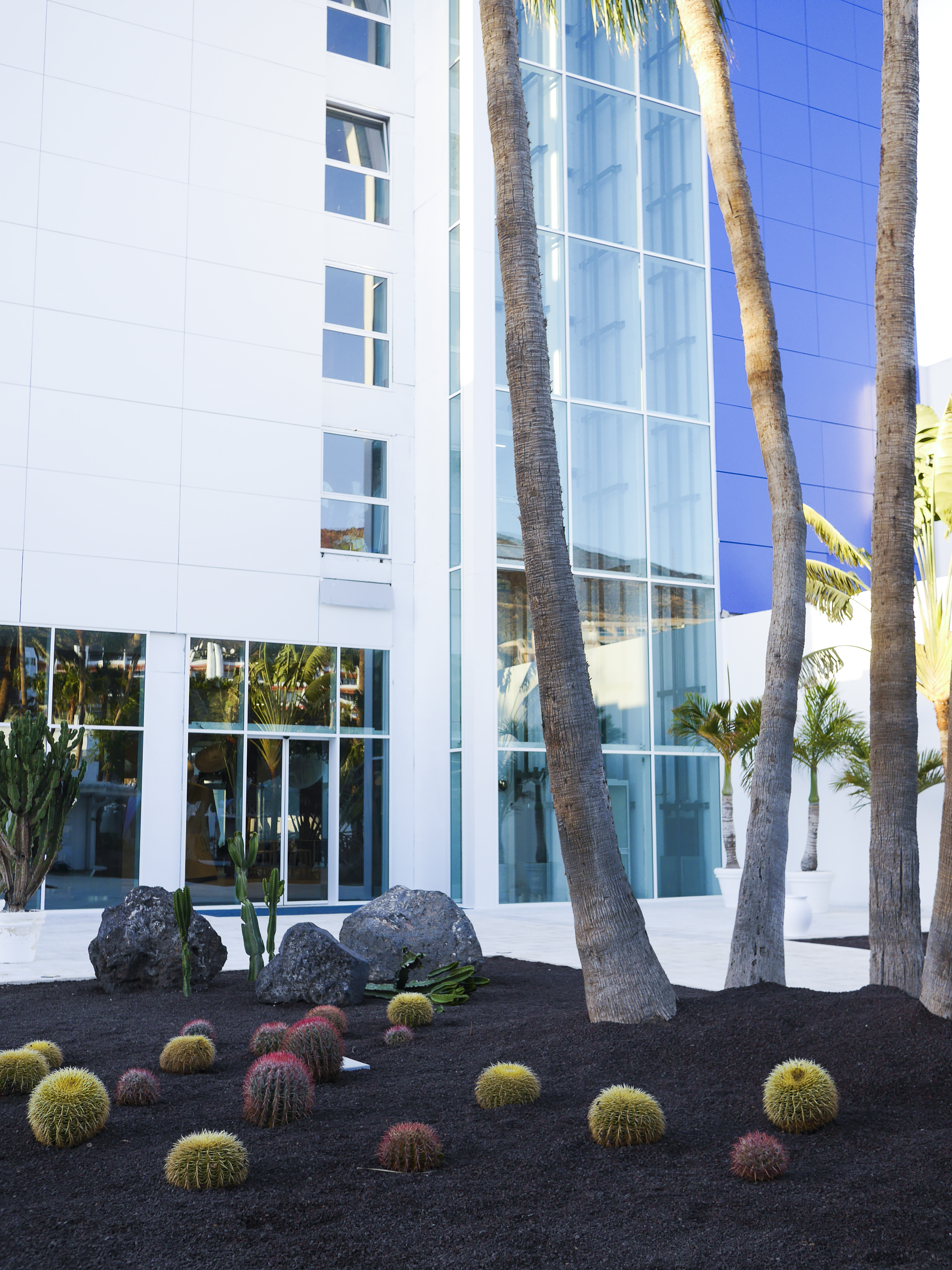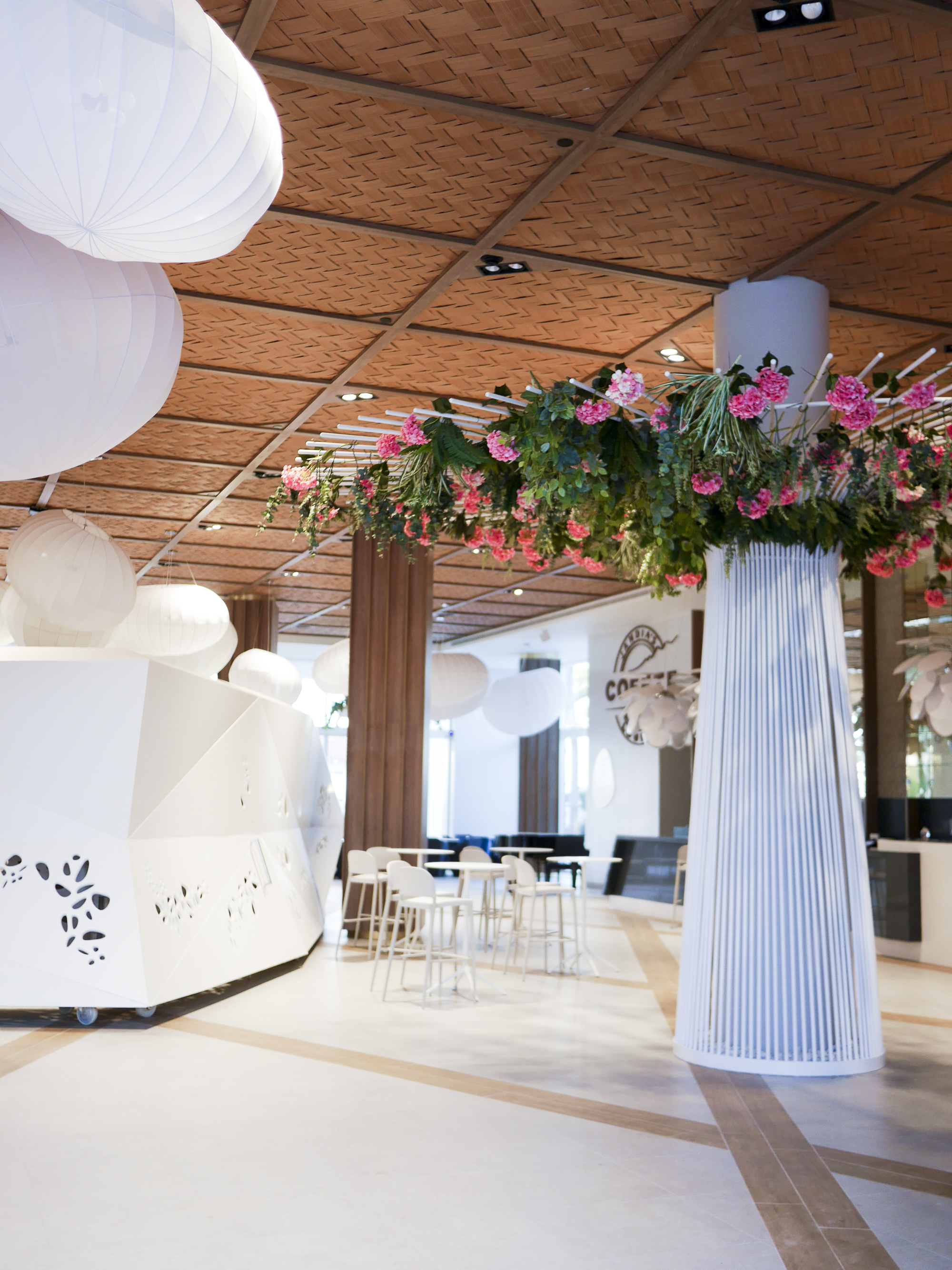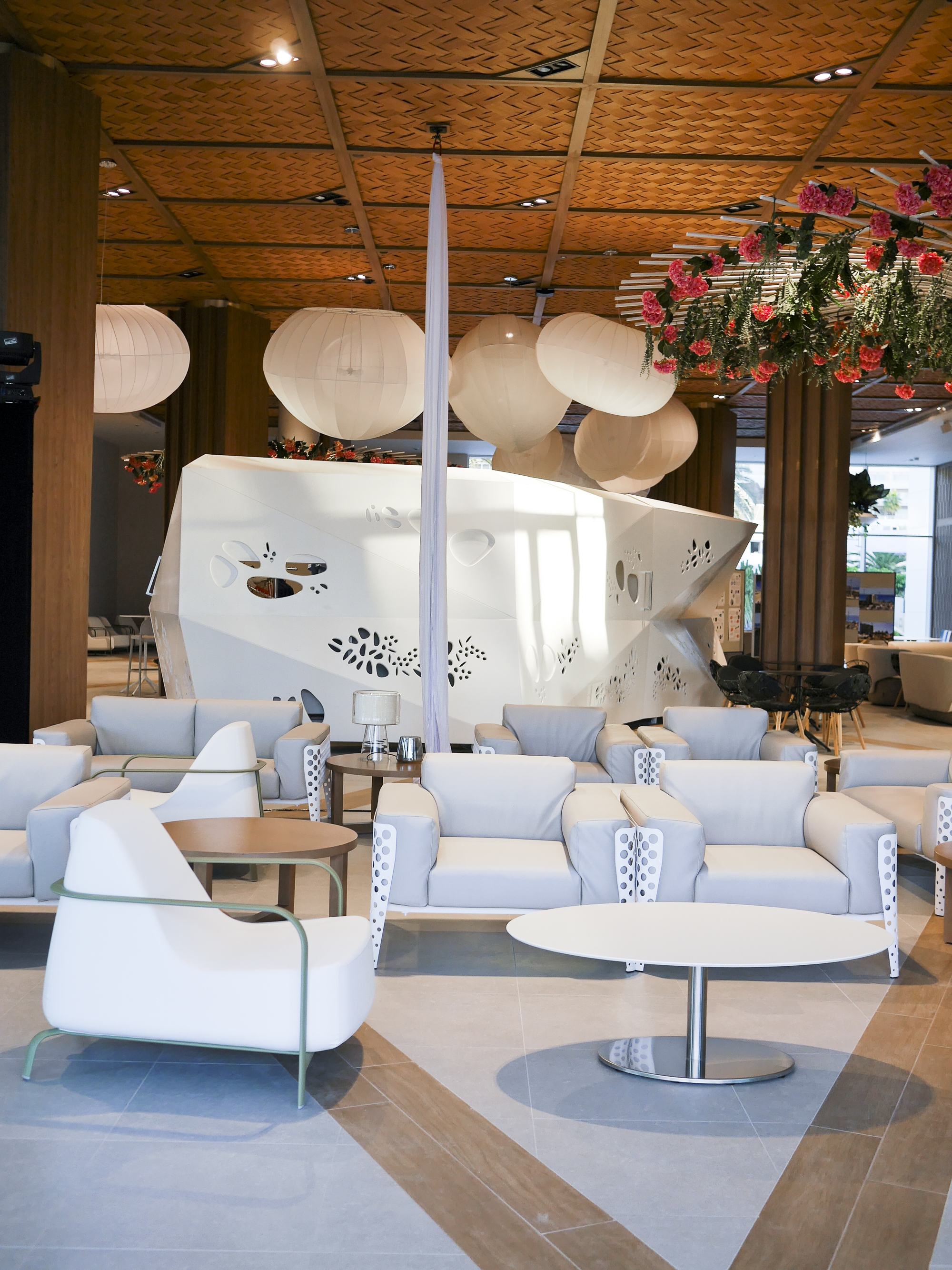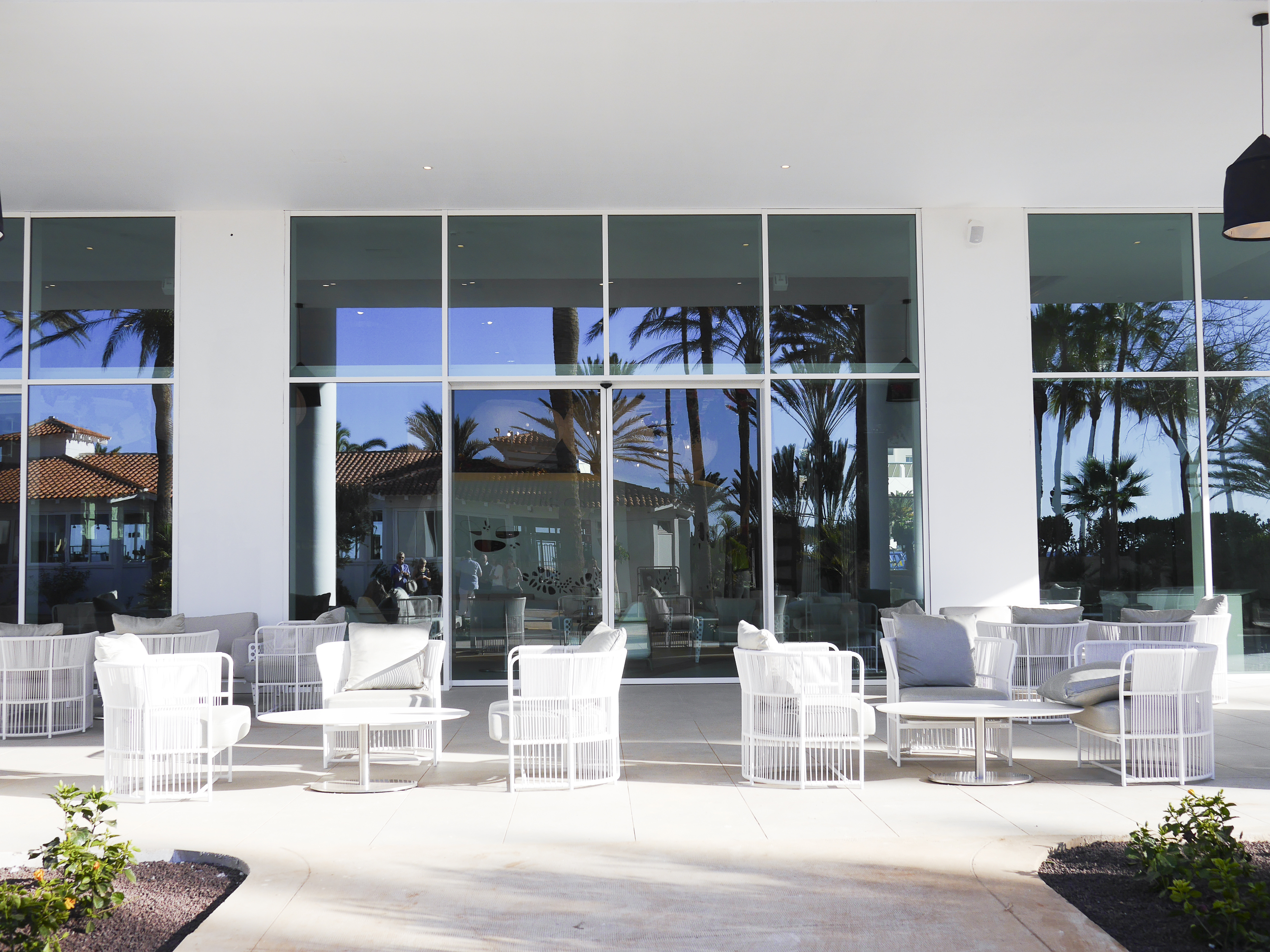 How stylish are the rooms in the new torre! I was more than surprised to find myself in a boutique-ish suite all in white with modern accents in every corner. They put so much thoughts into the room details that you never want to leave this room again. You know much I love copper! I'm obsessed with the little round coffee table. The room is spacious and has an airy feeling where you can relax and unwind after a beach day or one of the legendary theme parties.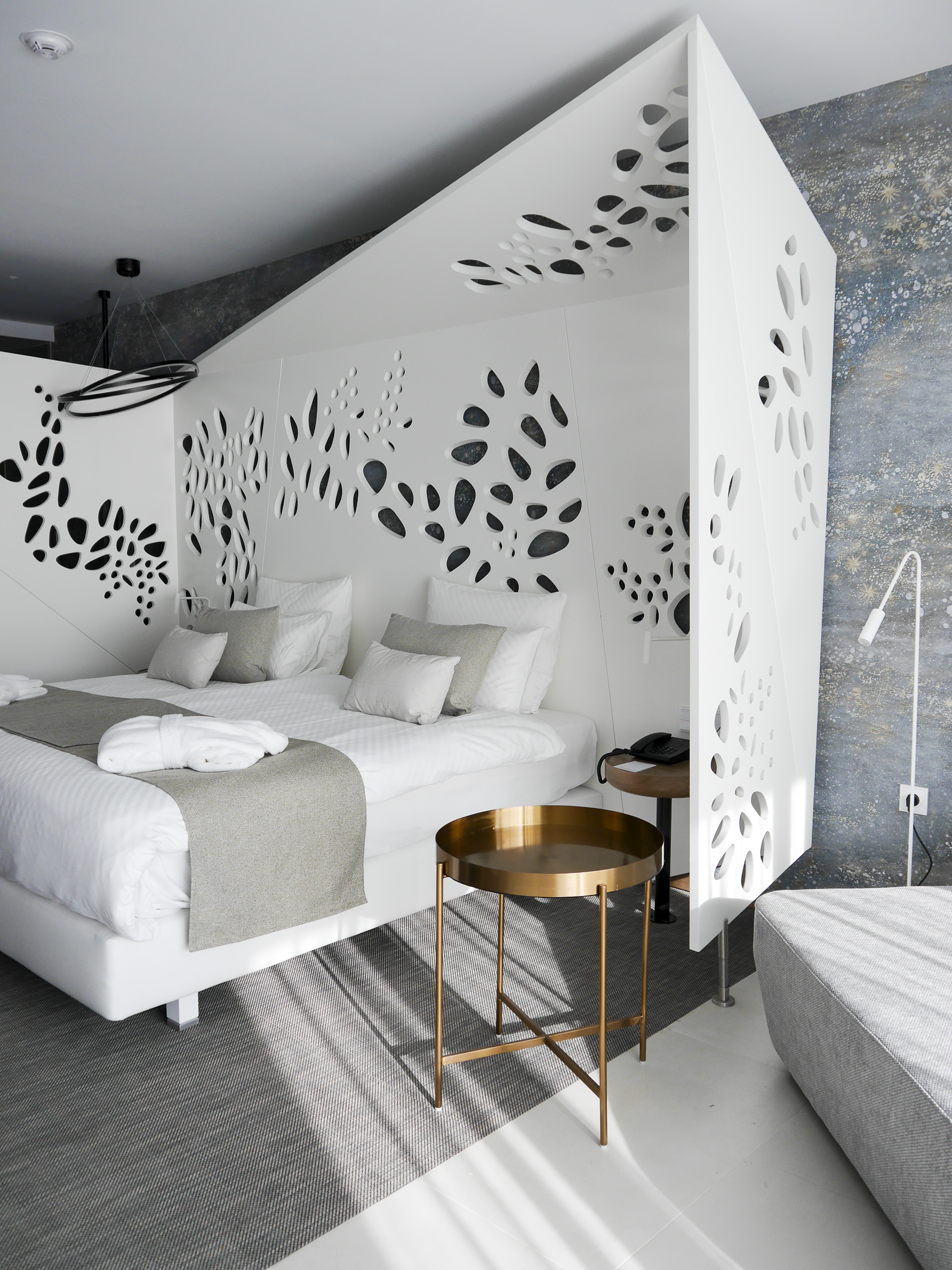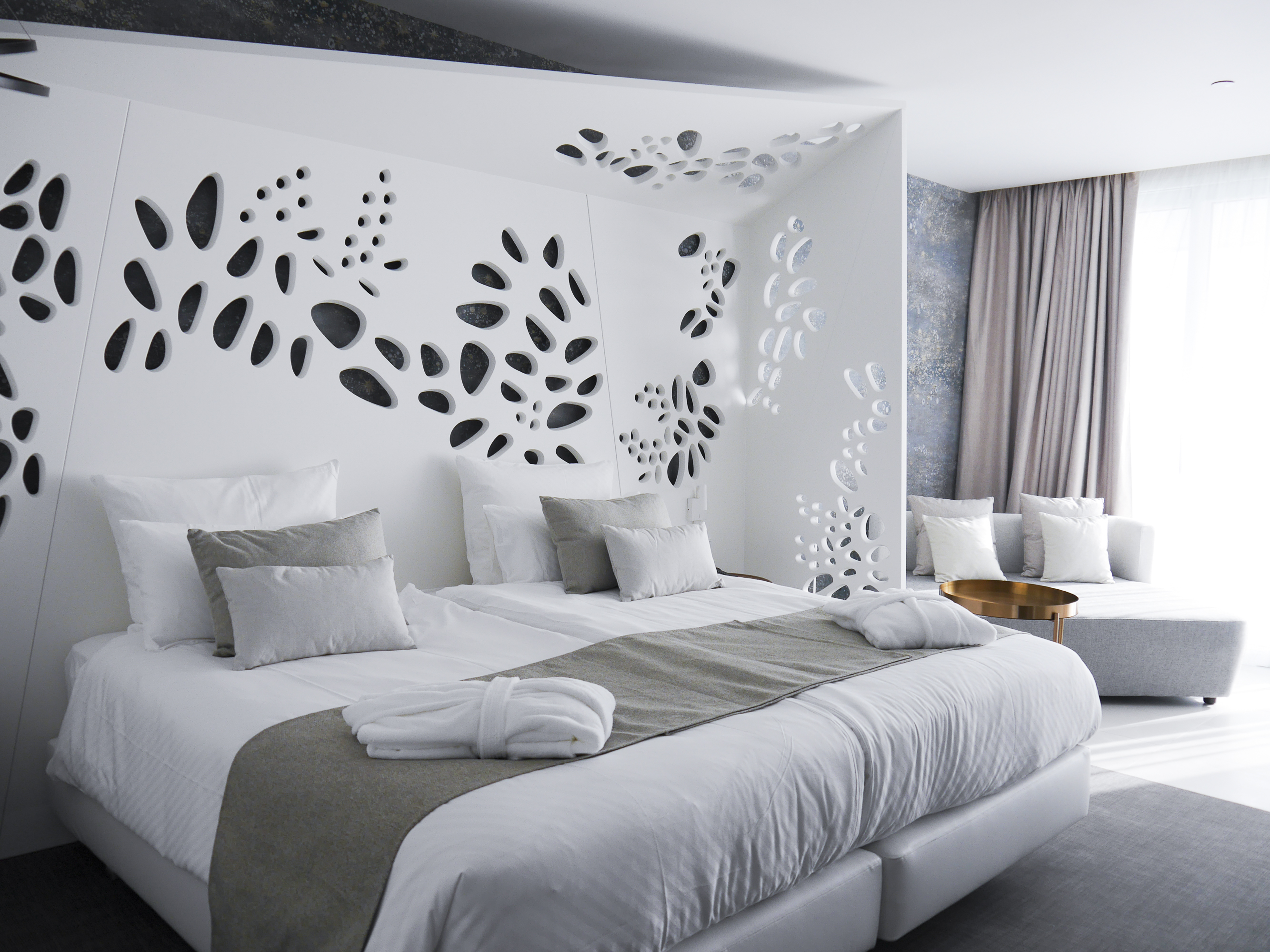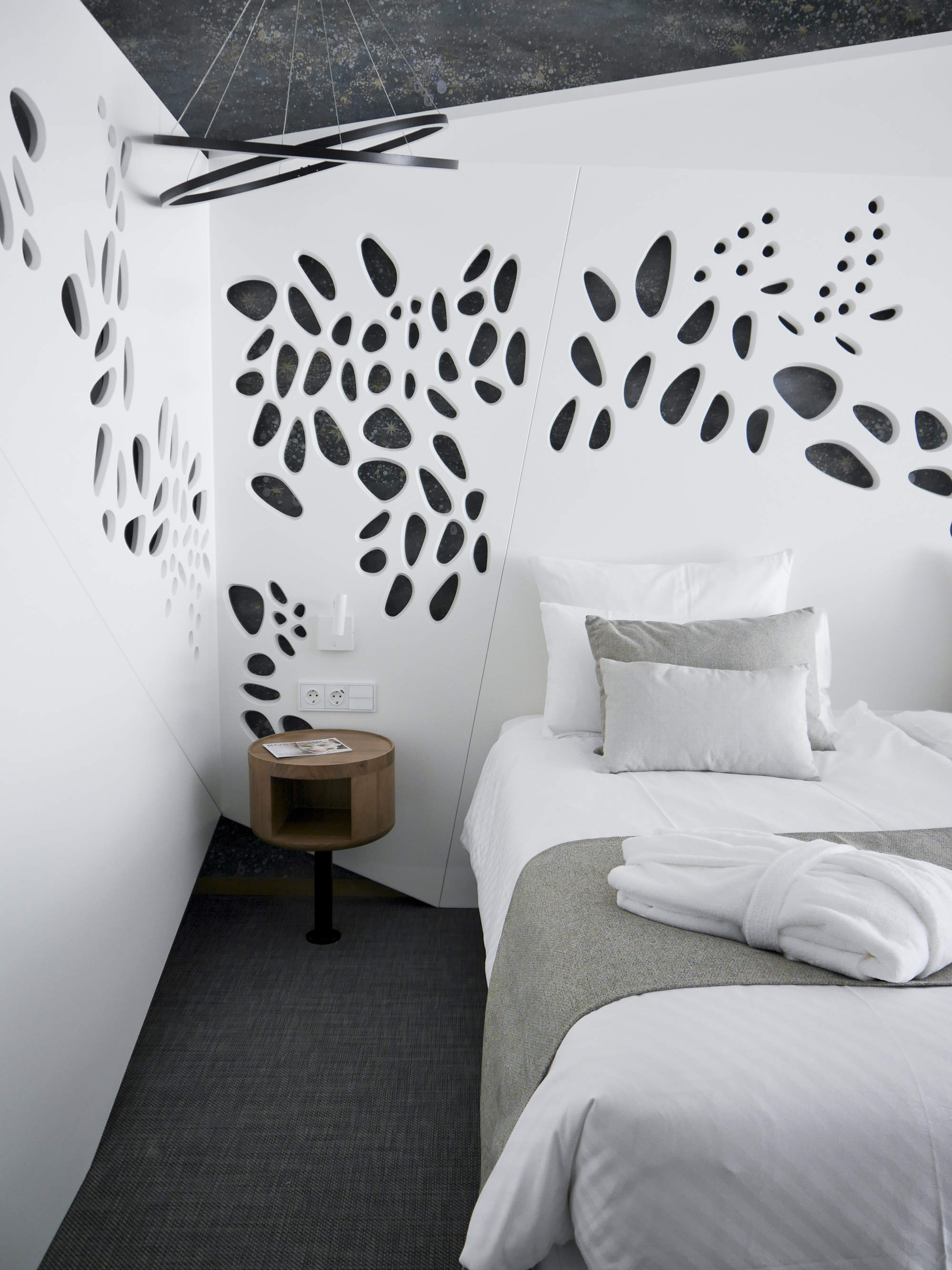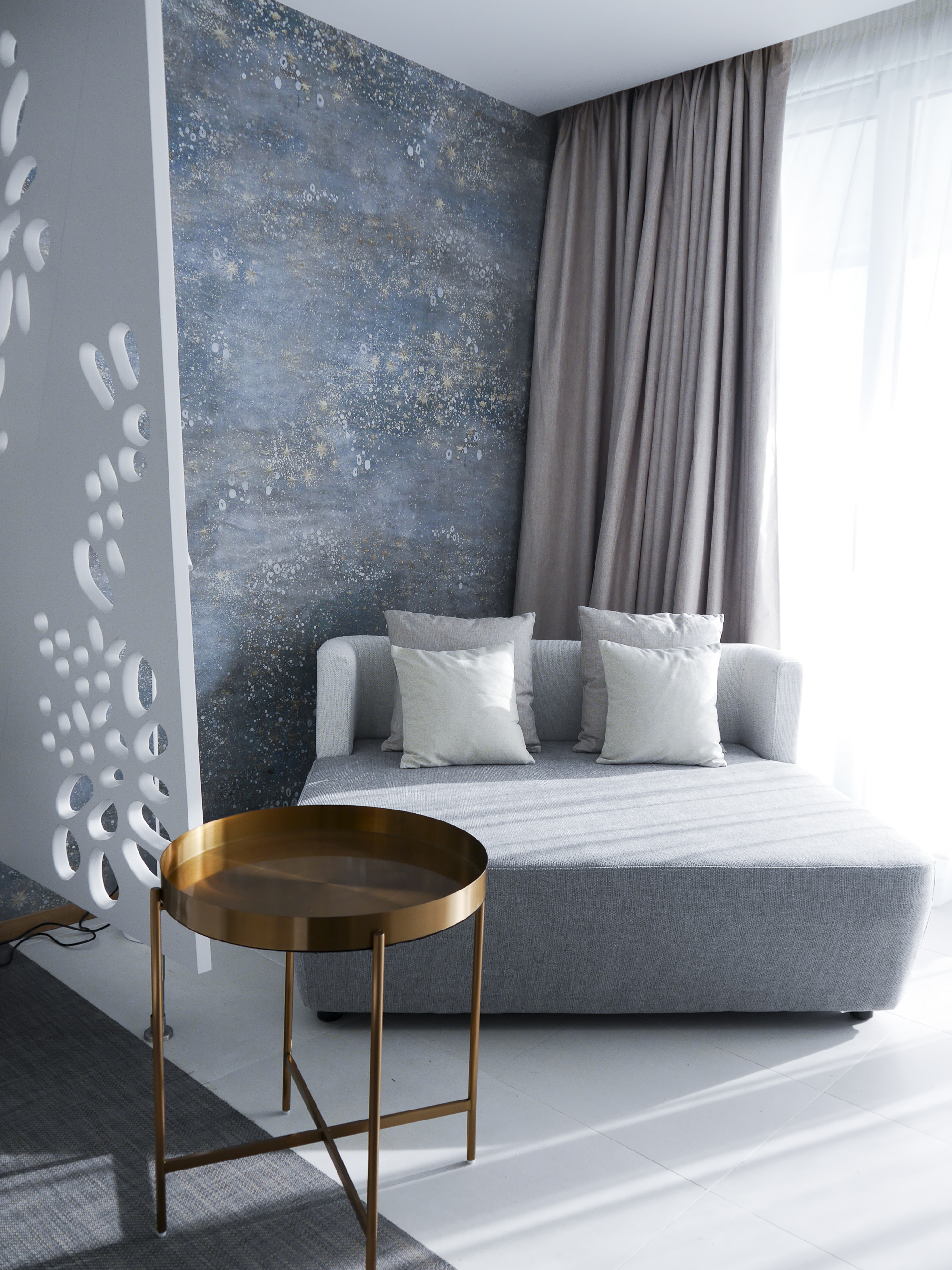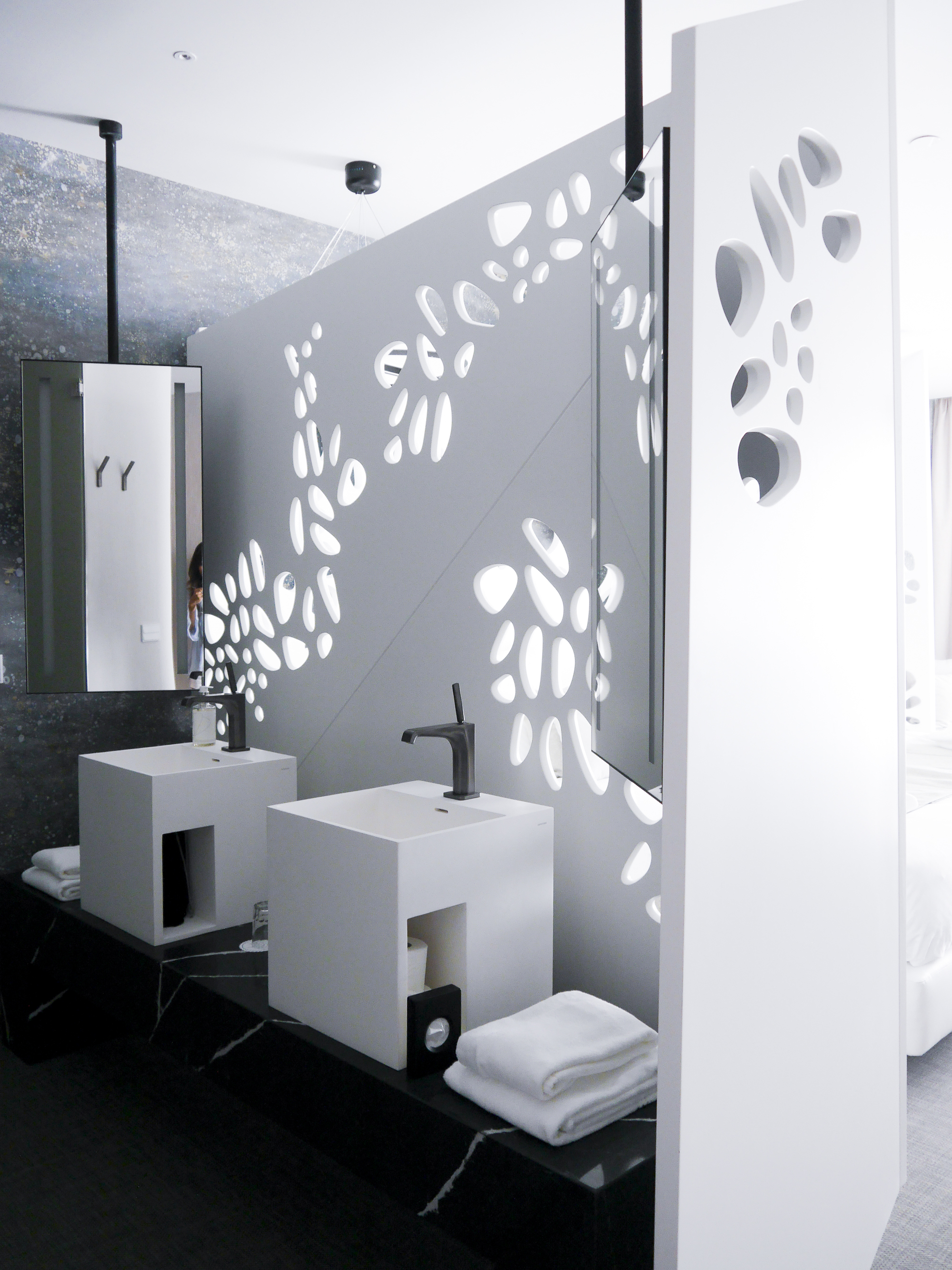 One of my favorite spots was the open terrace for breakfast overlooking the ocean. It was never packed and I loved the stylish relaxed vibes where I could enjoy my morning tea. Total bliss!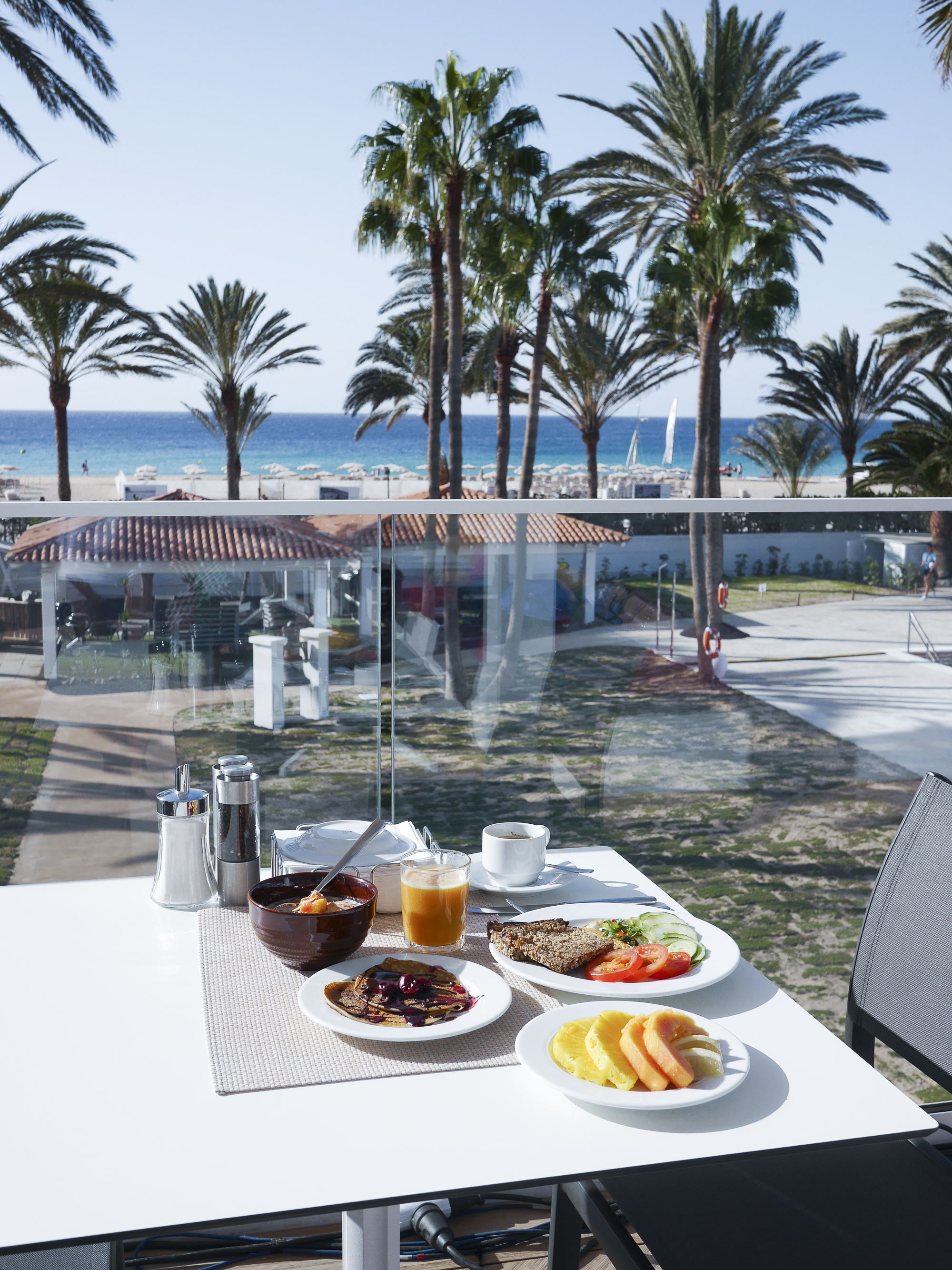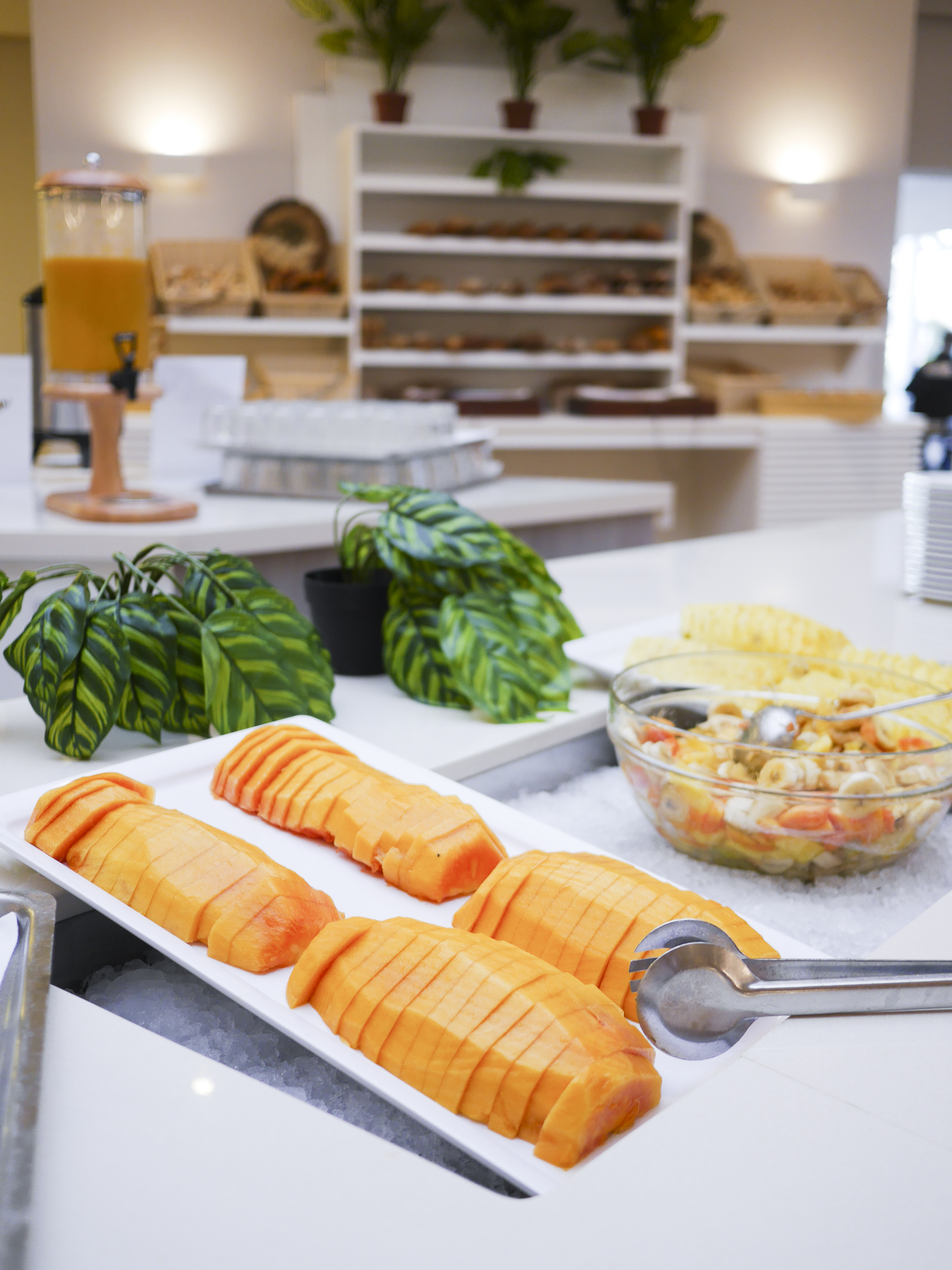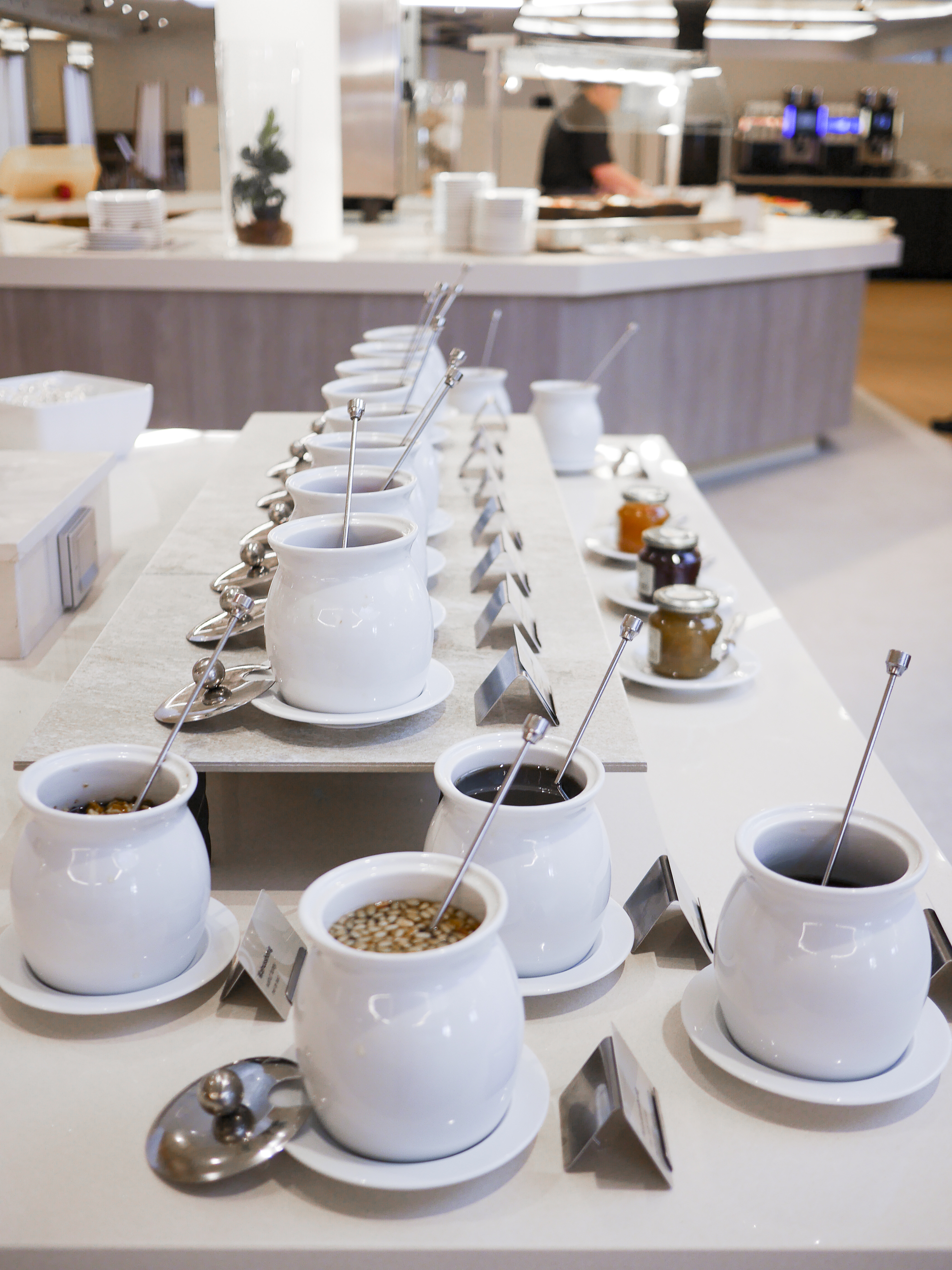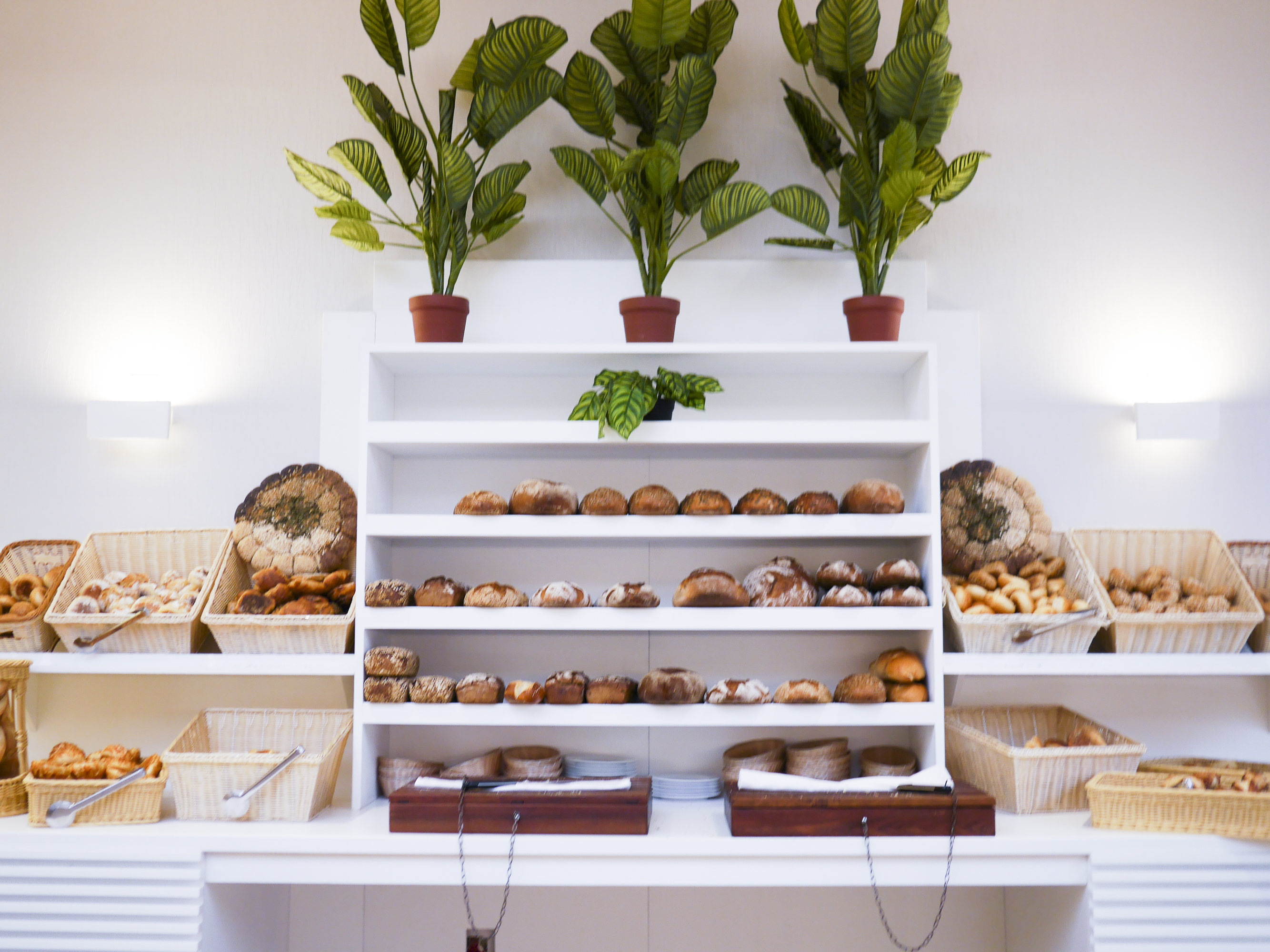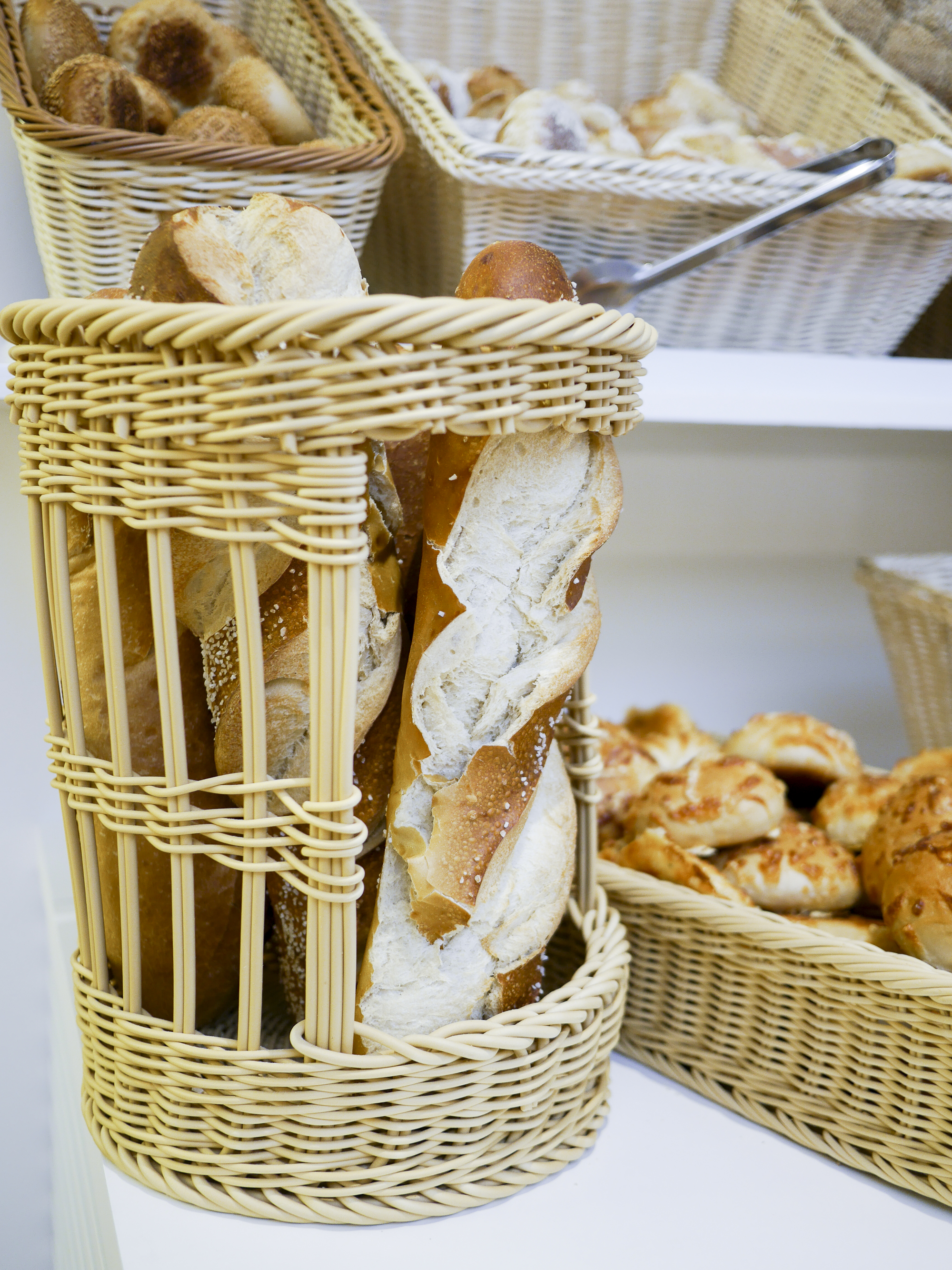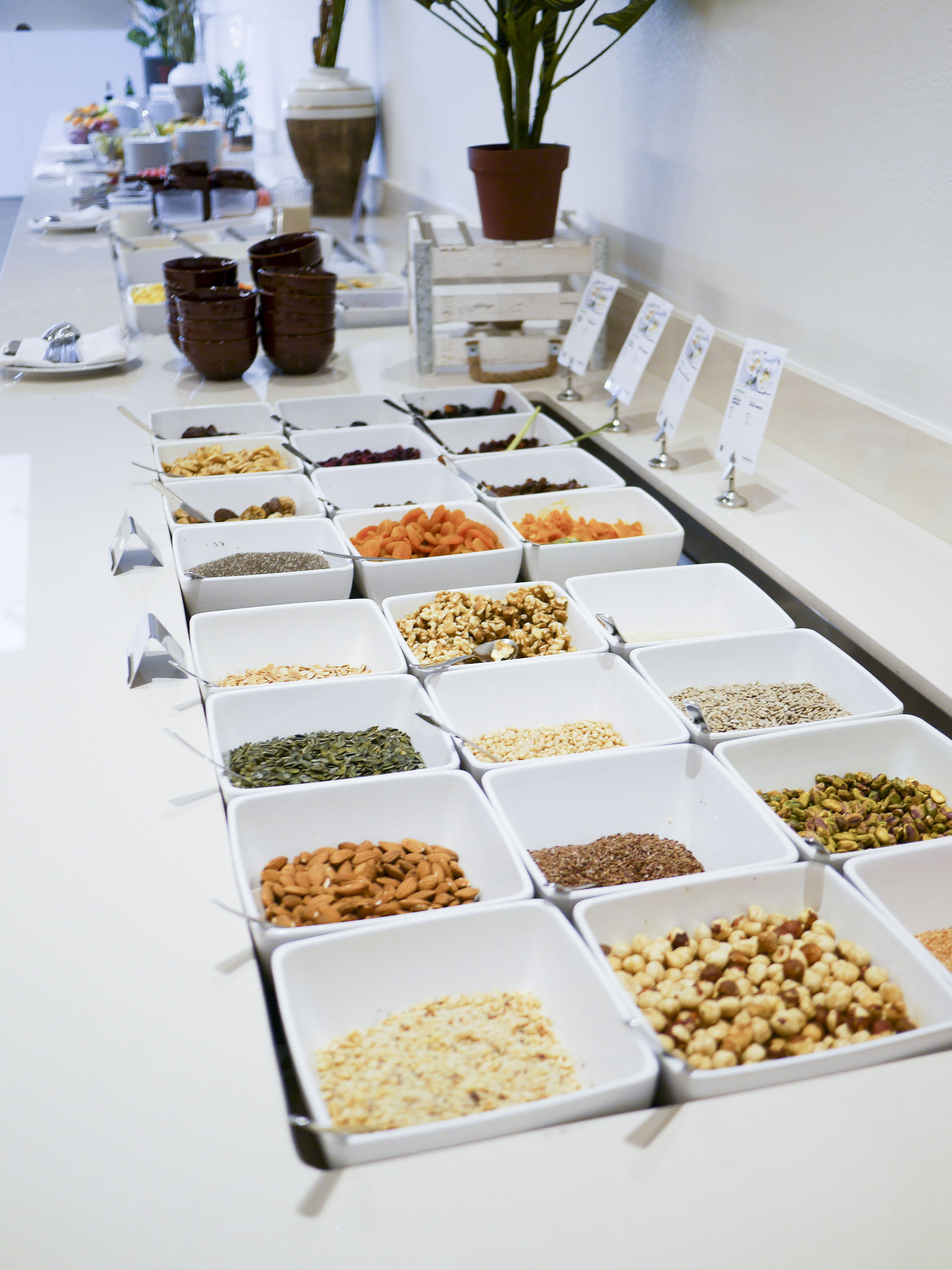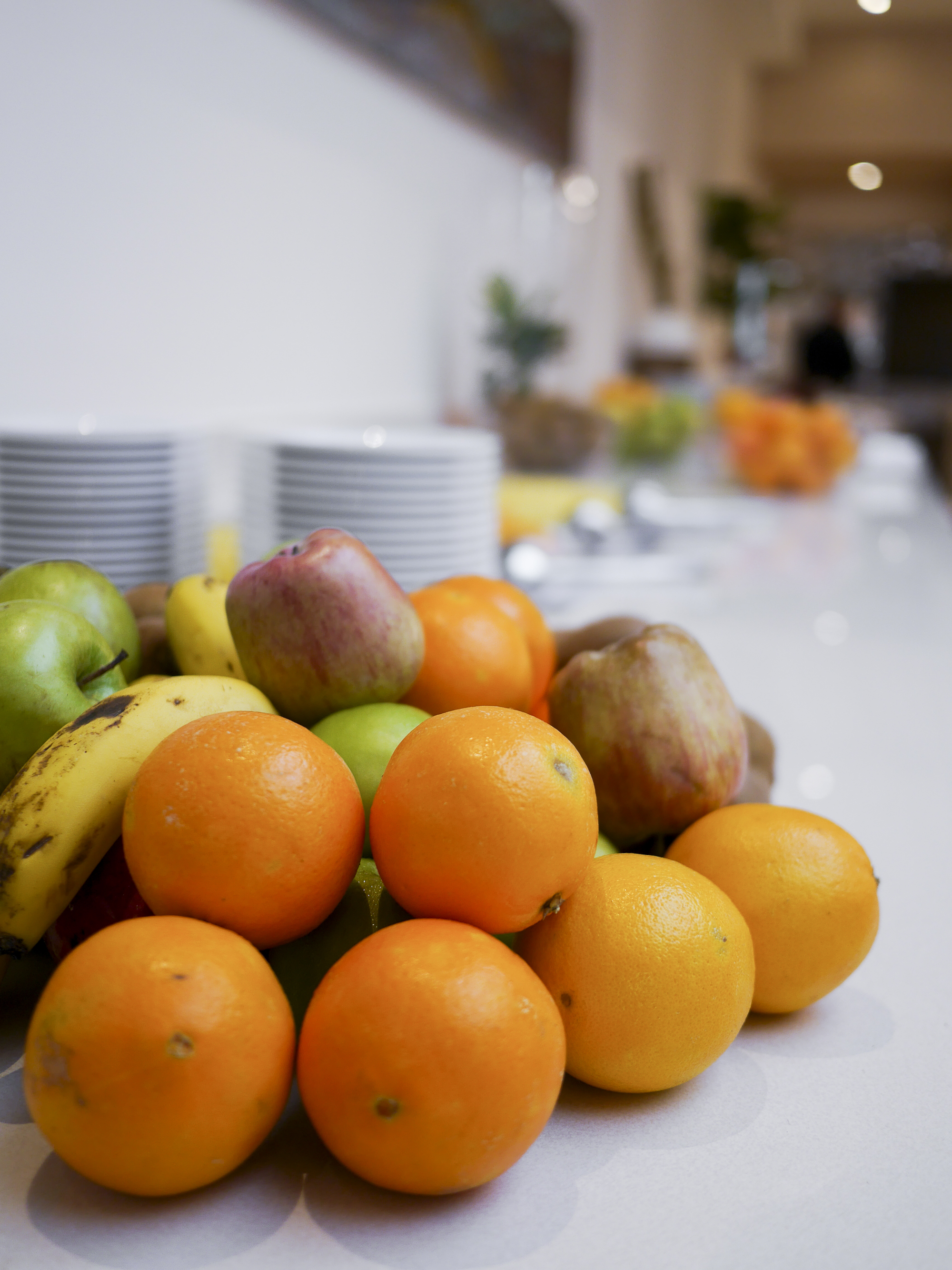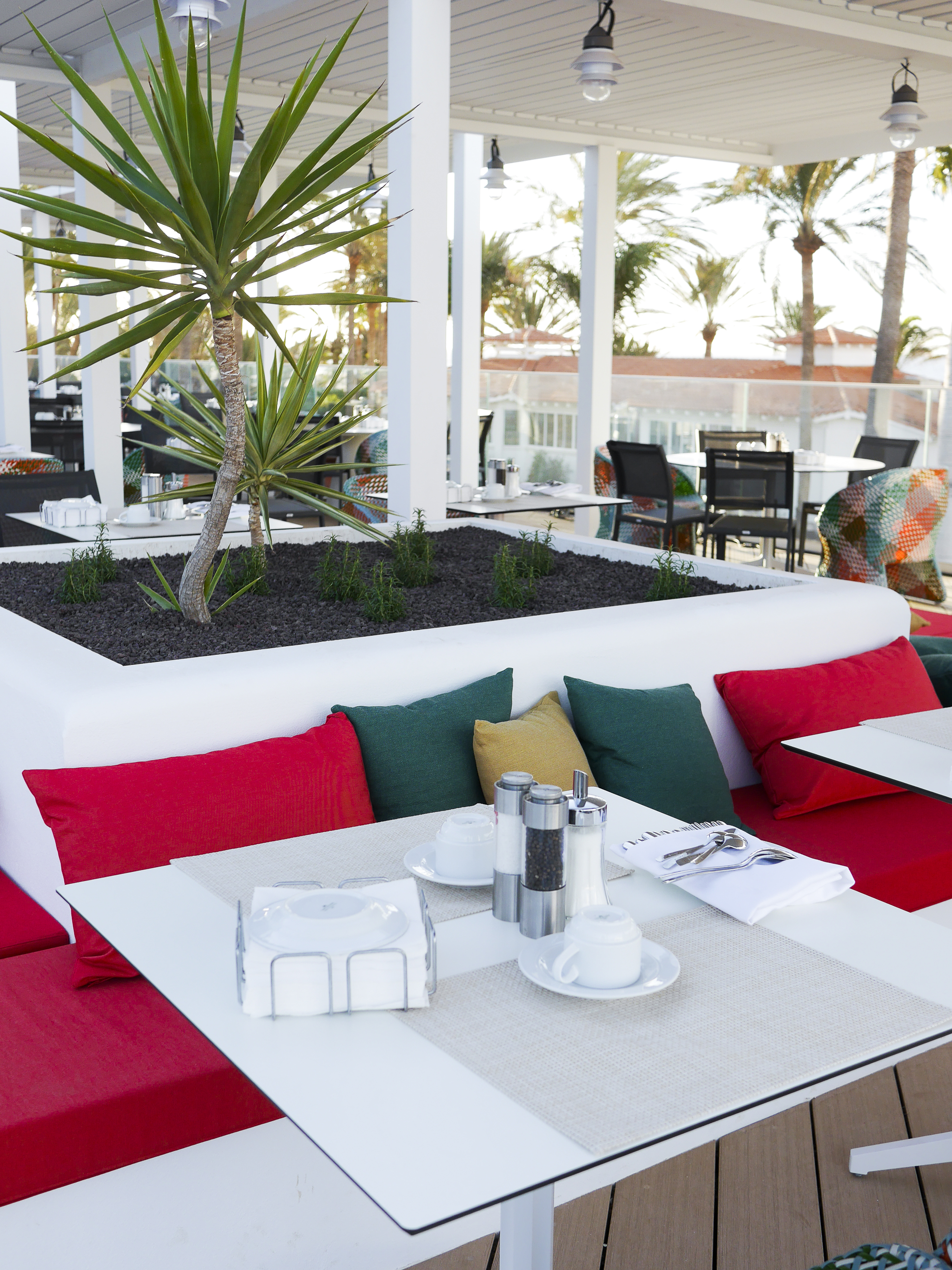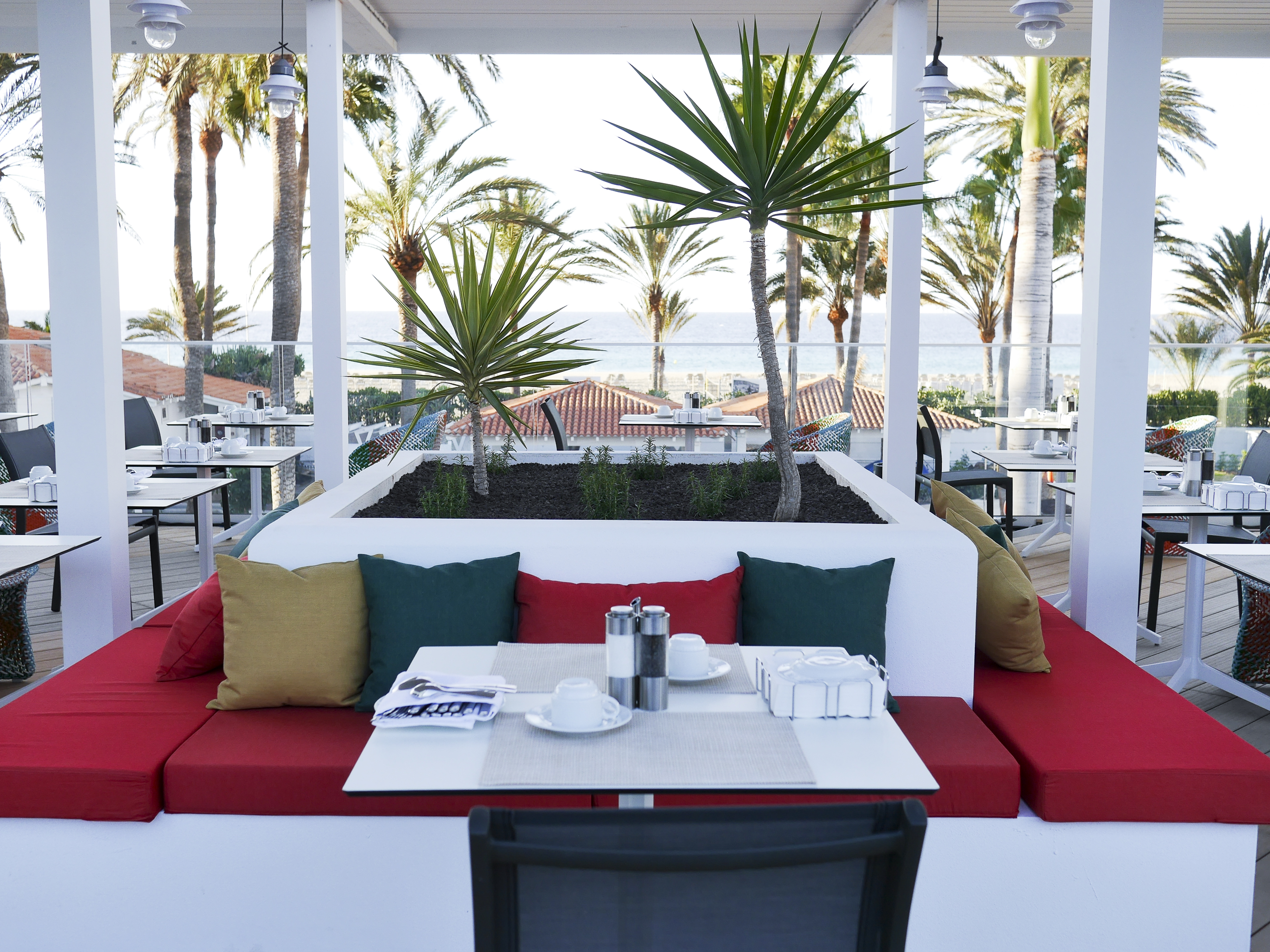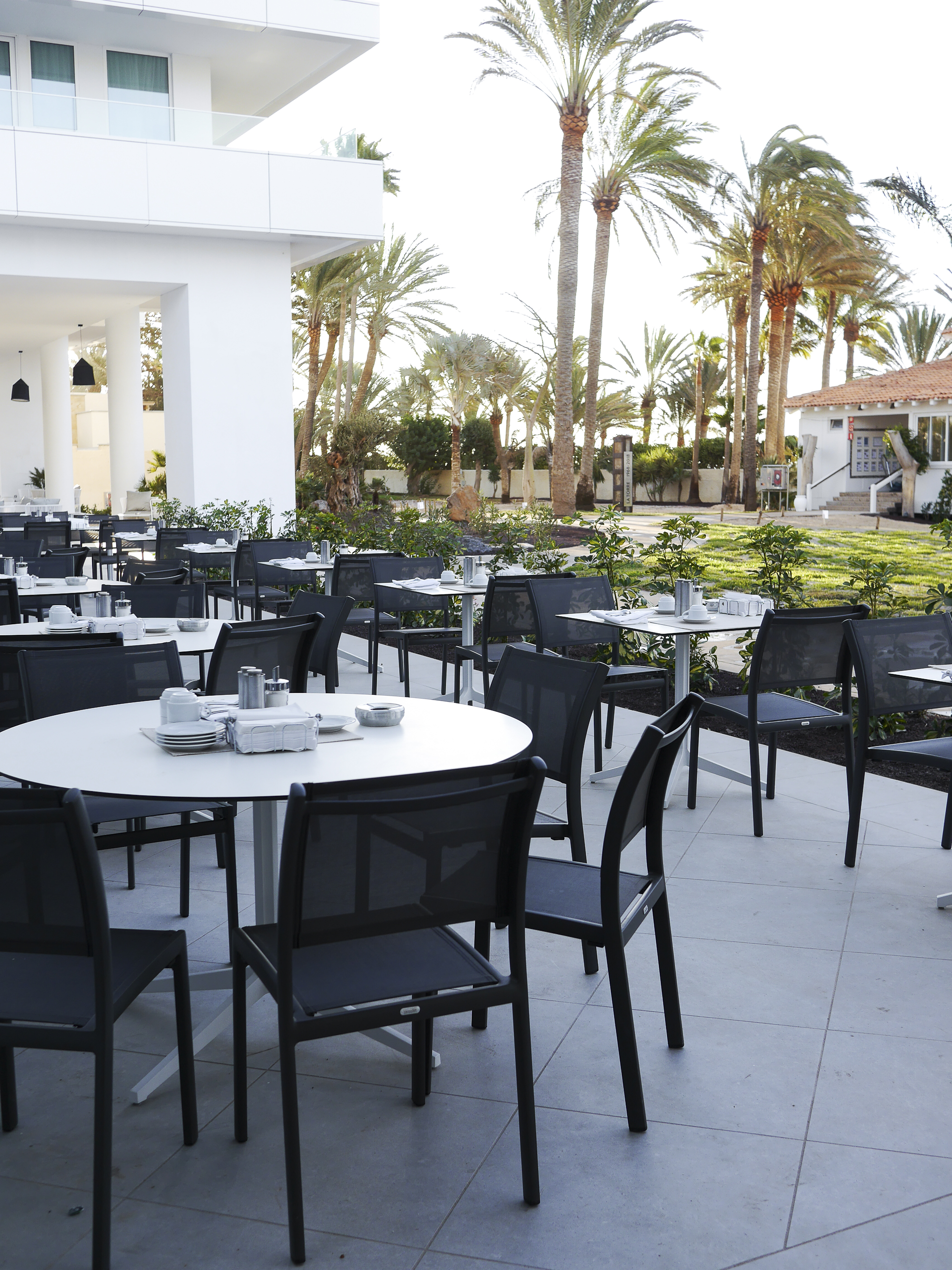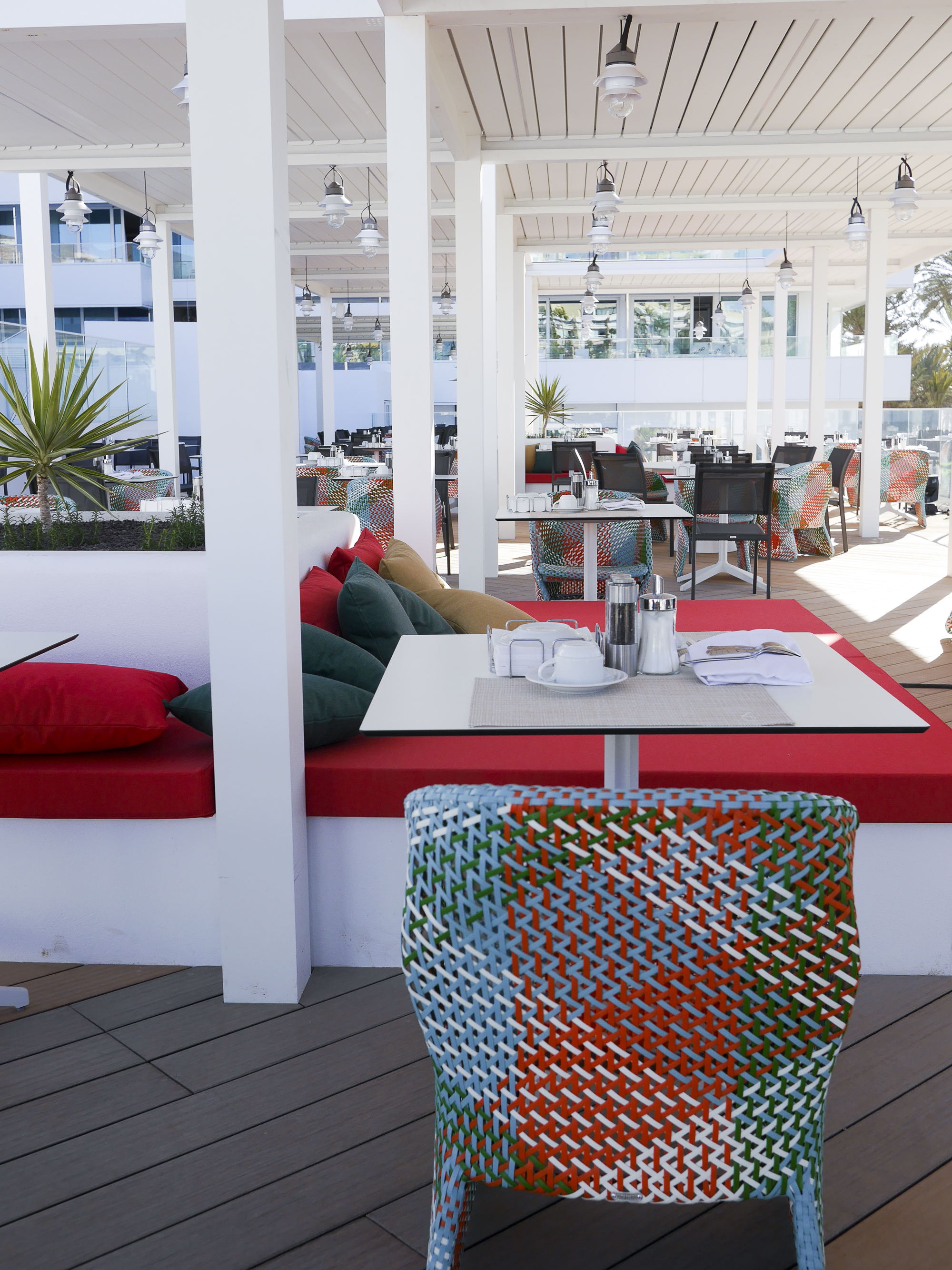 Pool time is calling! Rest your body and soul at this huge pool and seek shades under the palm trees. Don't miss the sparkly lights in the water at night. This pool has got it all!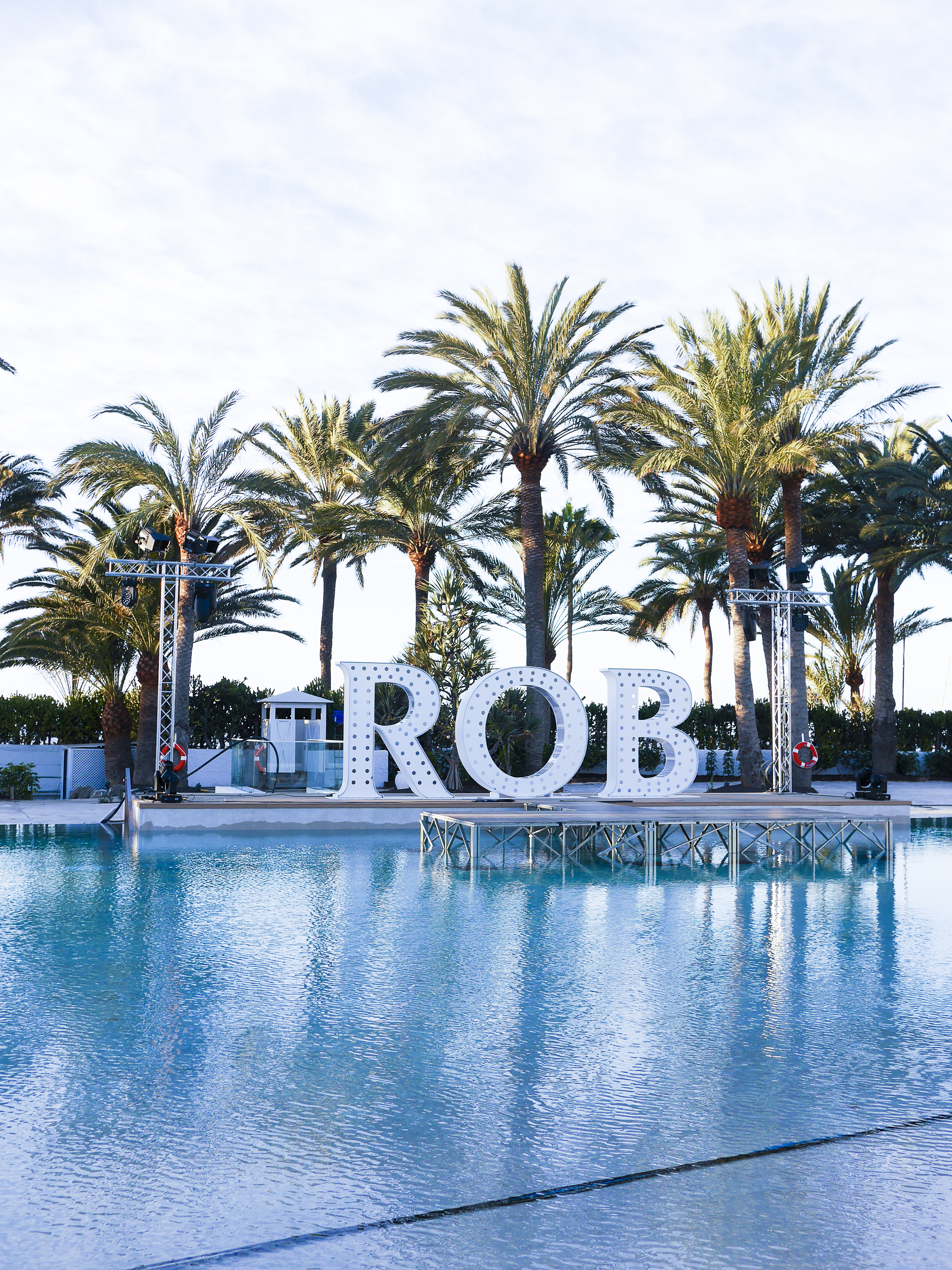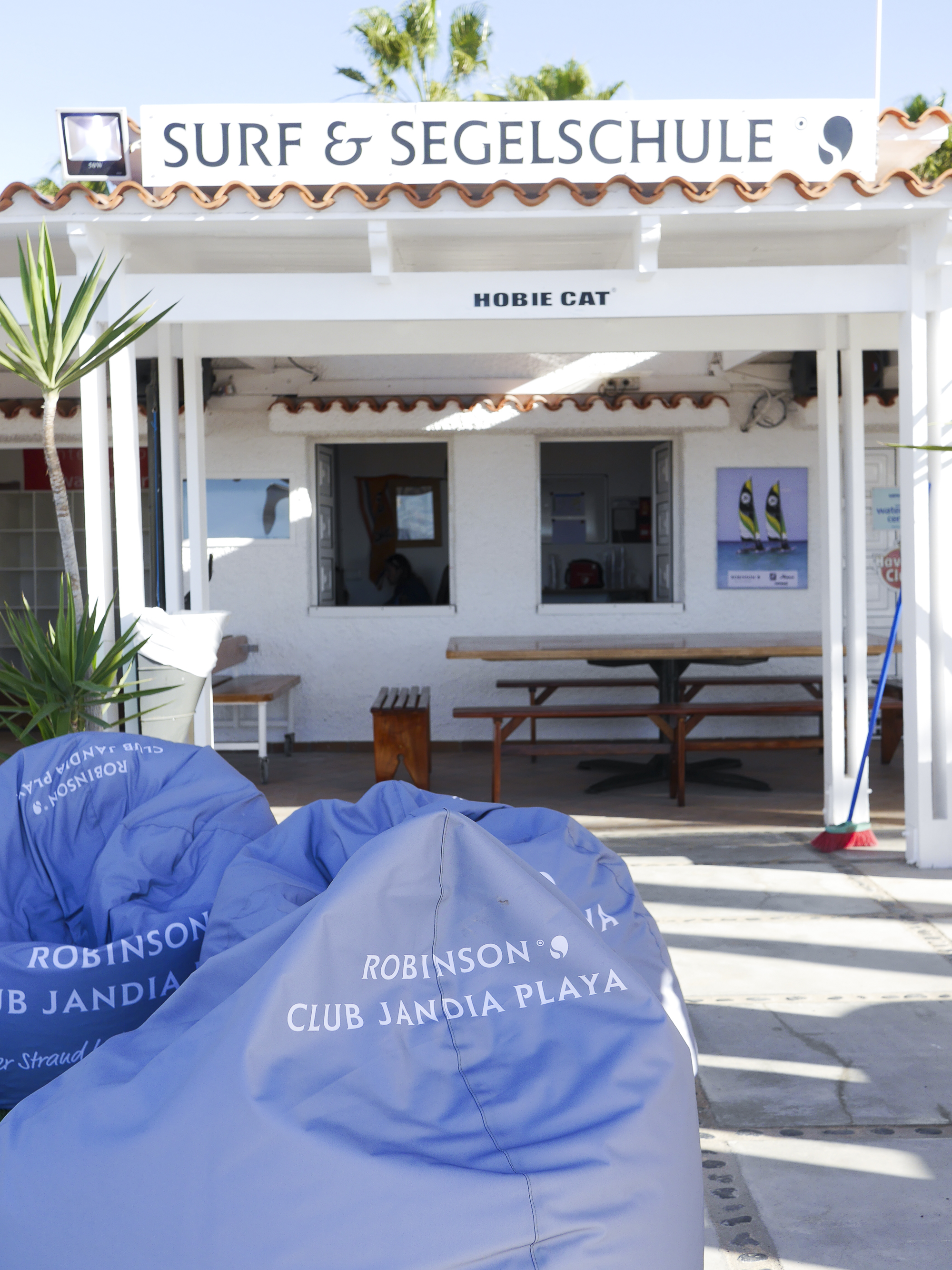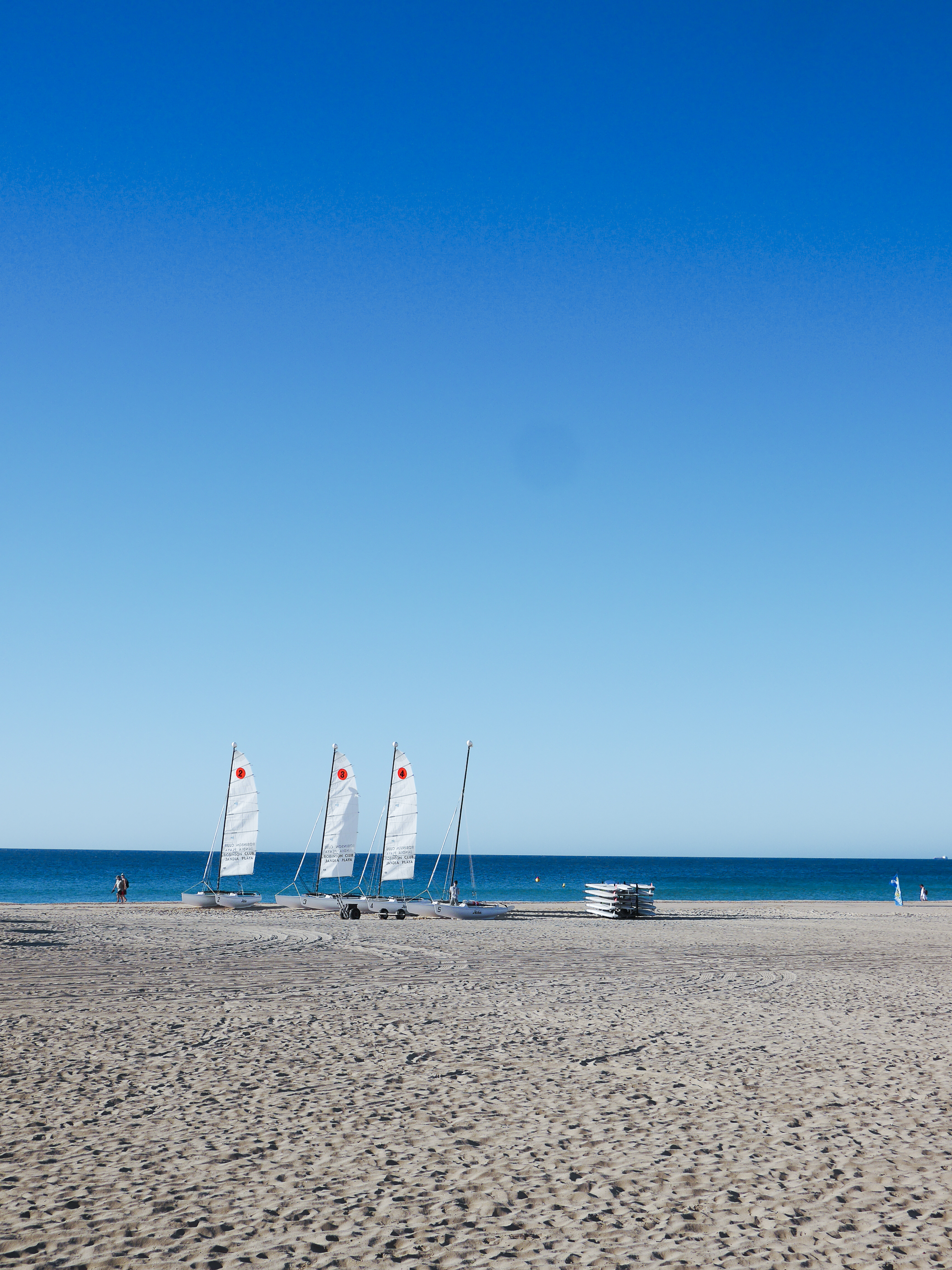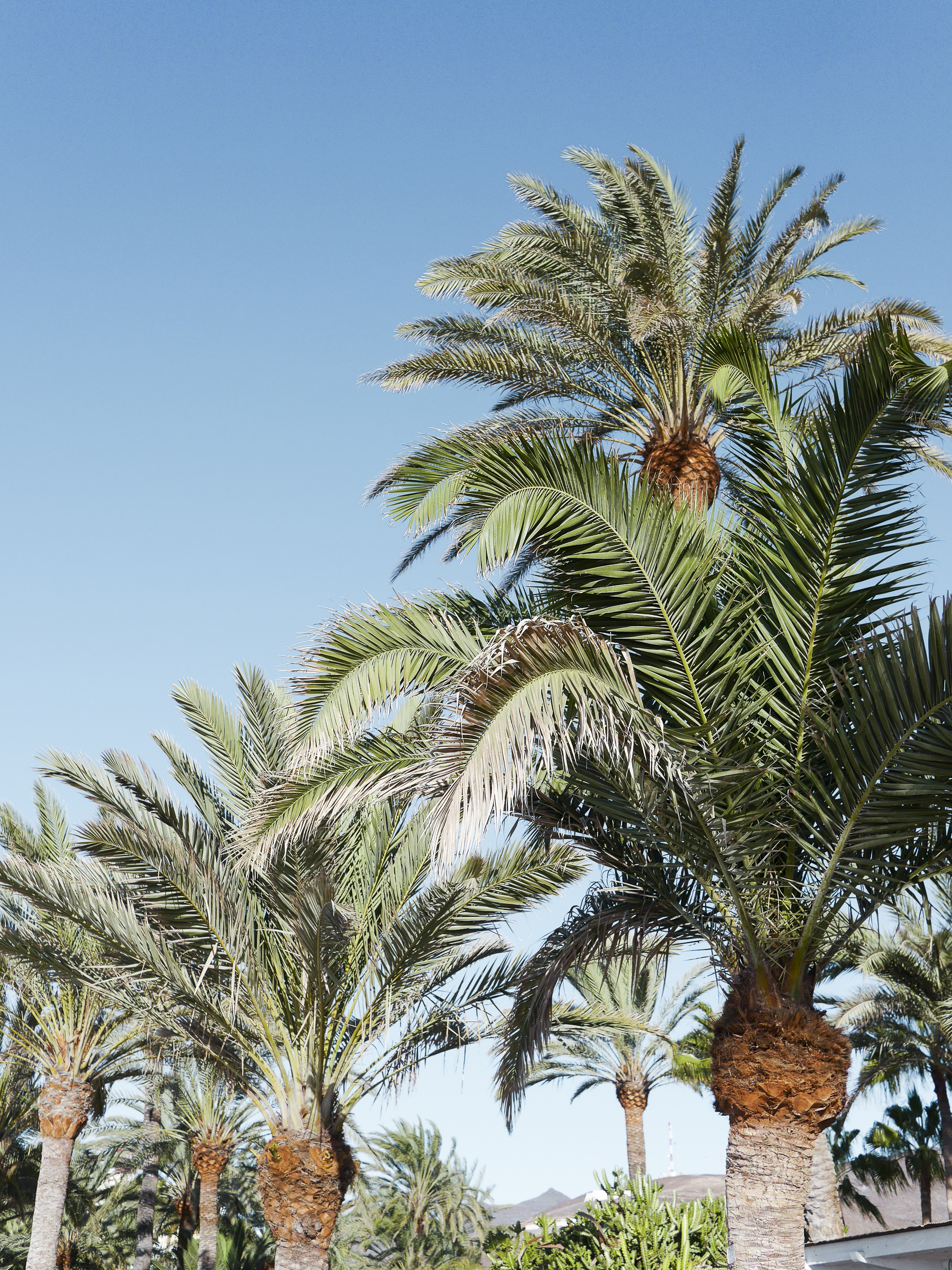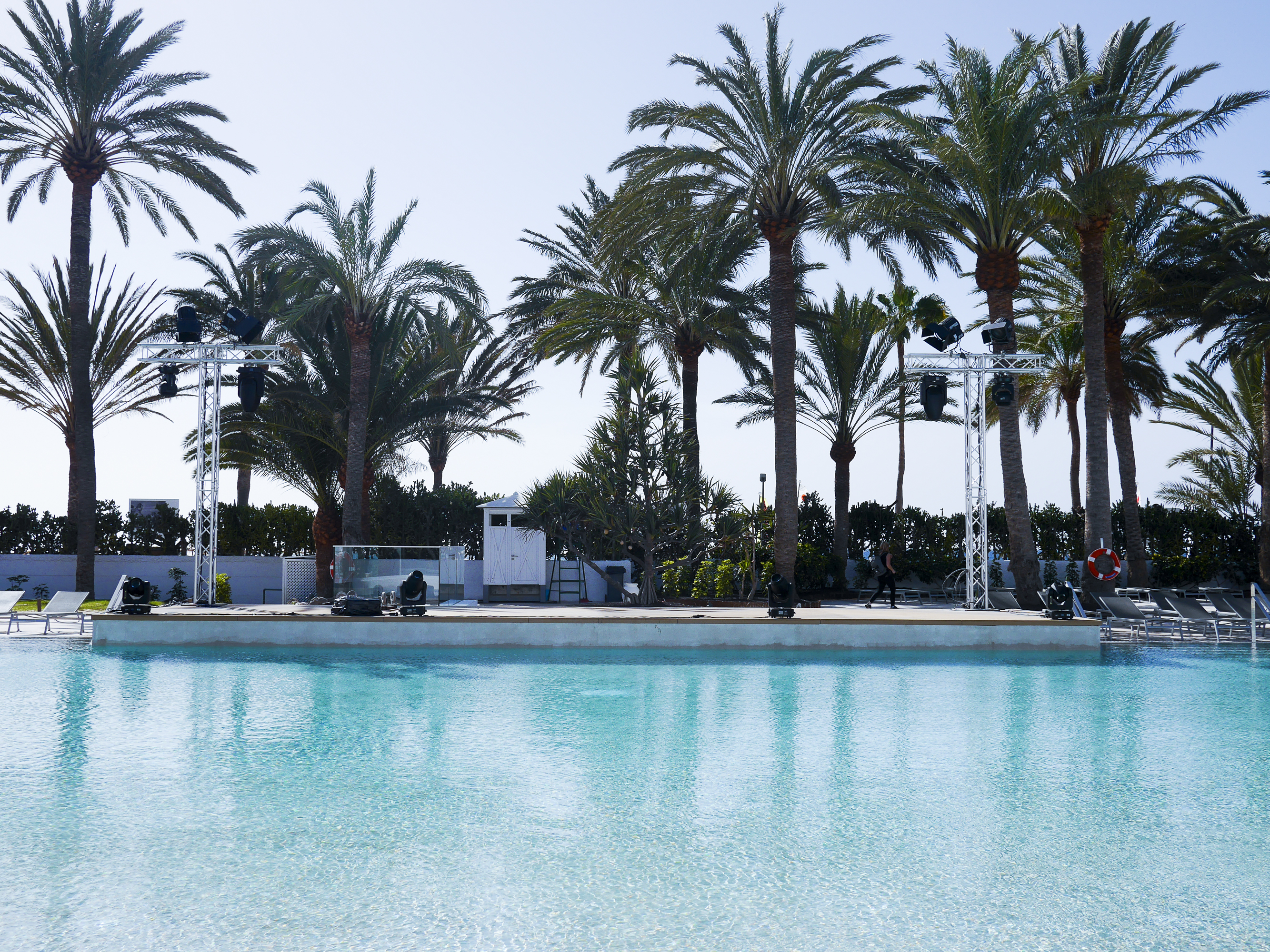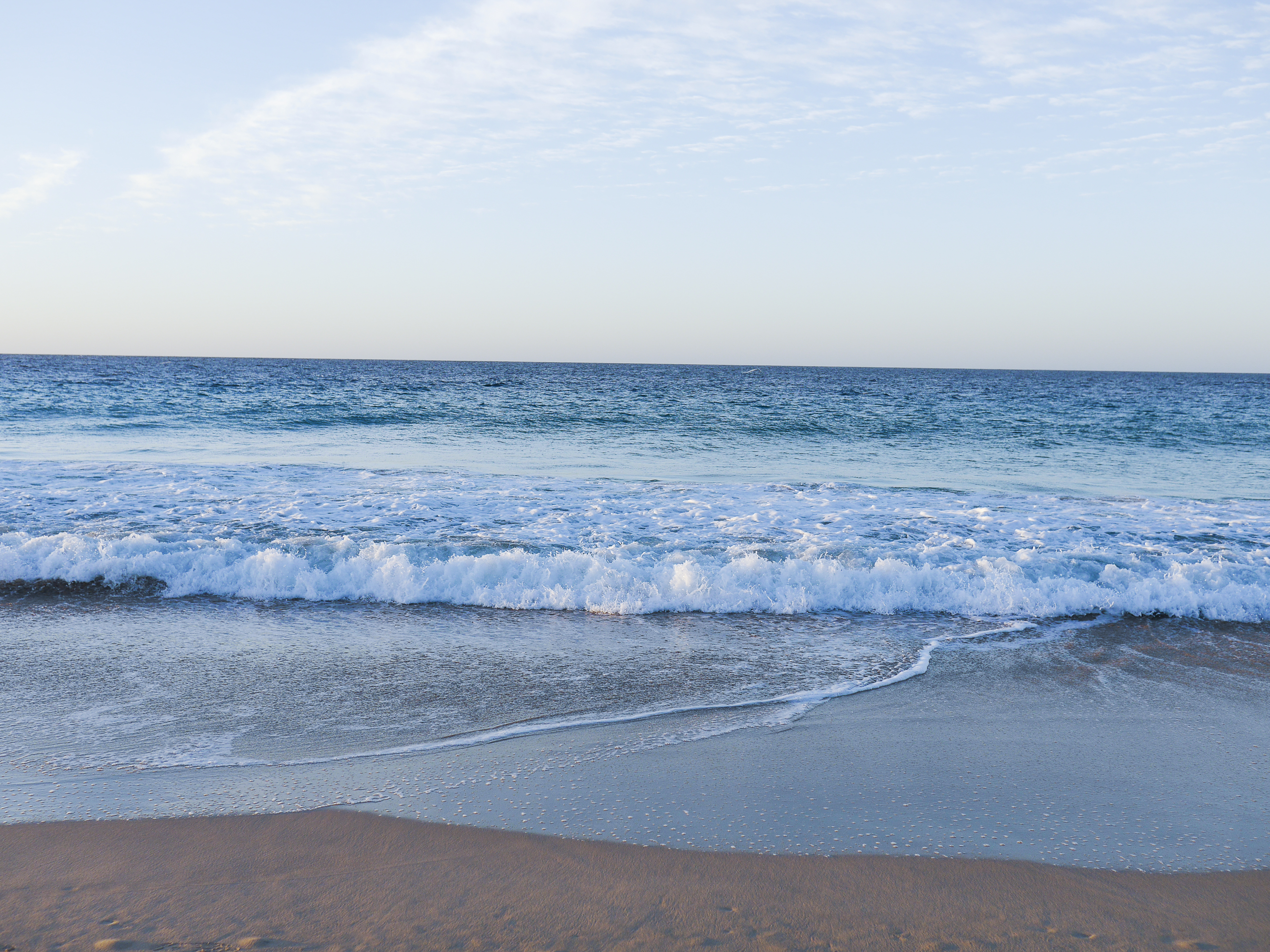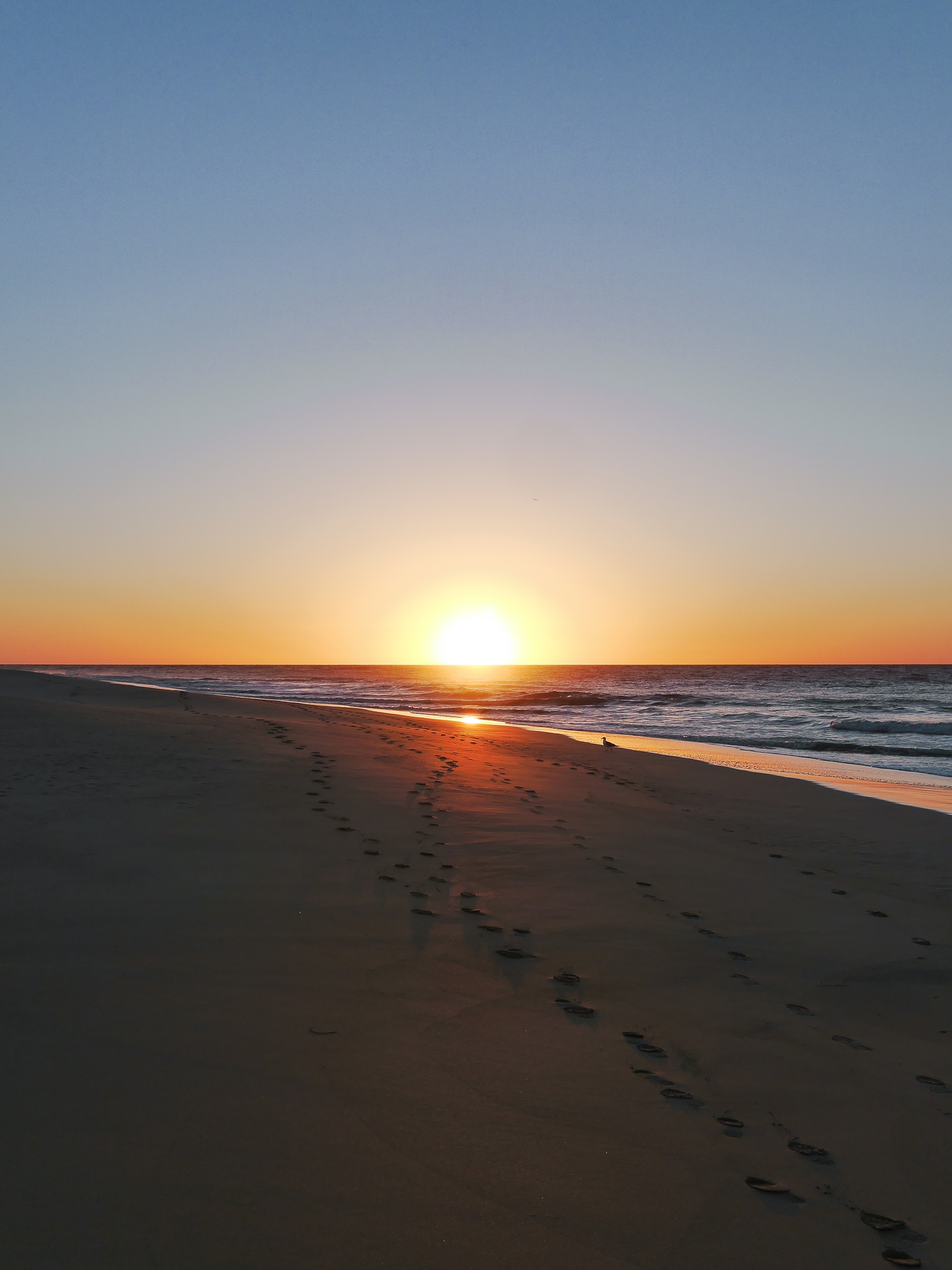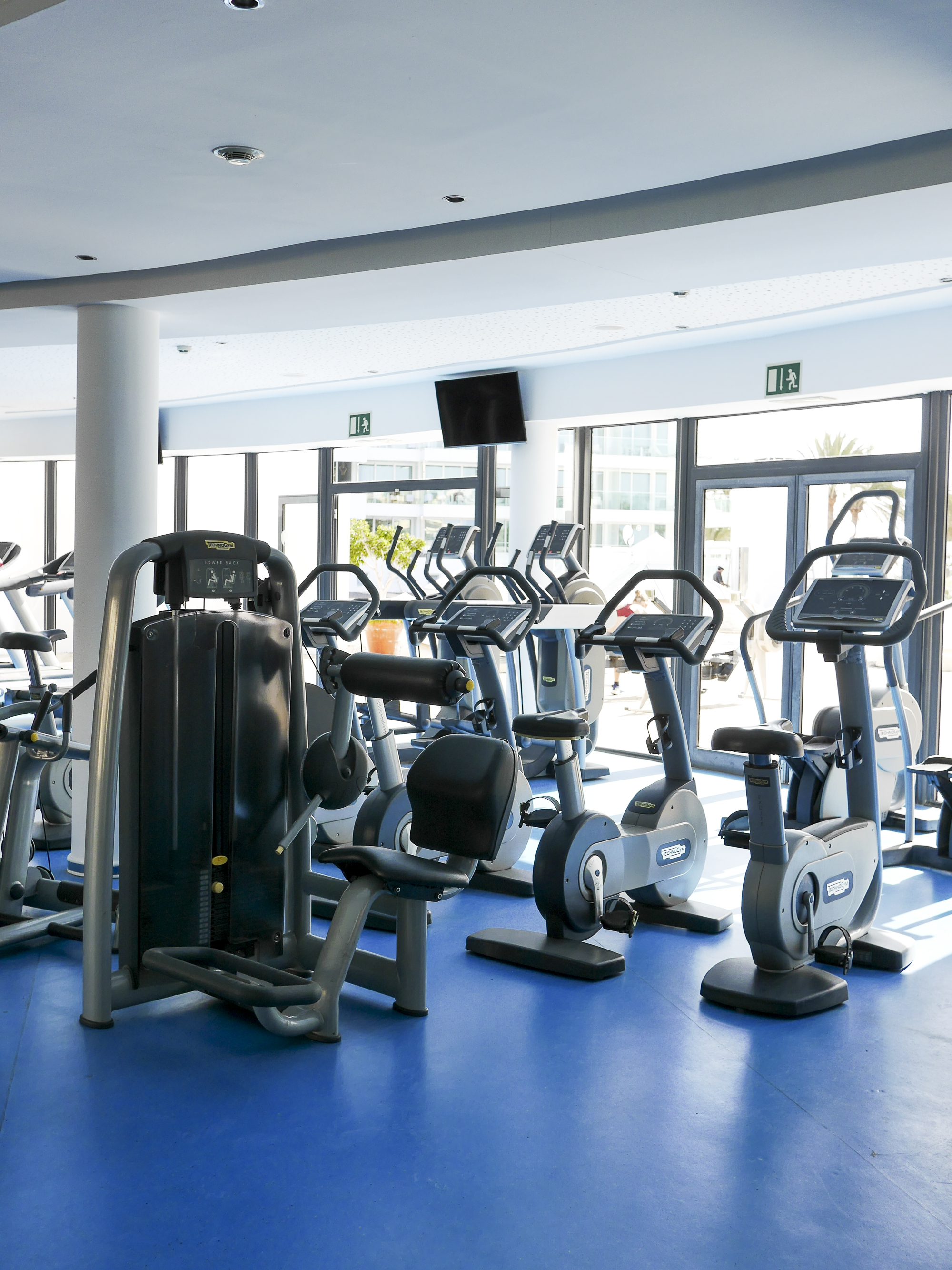 My personal highlight was the exclusive rooftop! It's the best place to watch the sunset. Take a dip in the pool and enjoy all shades of blue whilst sipping a cocktail. Magical moments are created when the sun kisses the ocean. Close your eyes and take it all in! This is your ROBINSON Jandia Playa moment.
The rooftop also features an á la carte restaurant for a romantic candle light or sunset dinner in a very intimate surrounding. Cozy day beds and lounge chairs will invite you to relax and enjoy the best view of Fuerteventura from the top.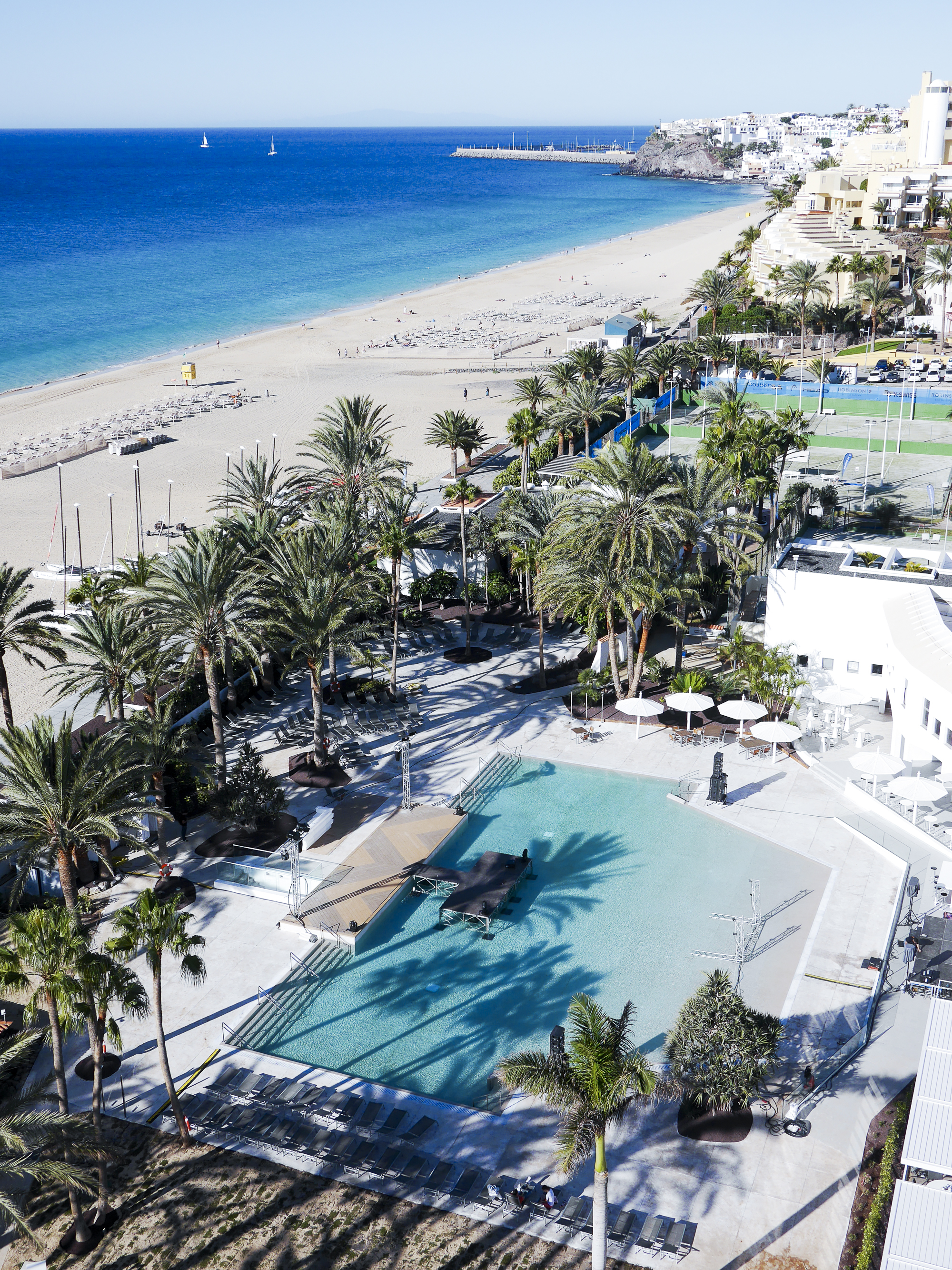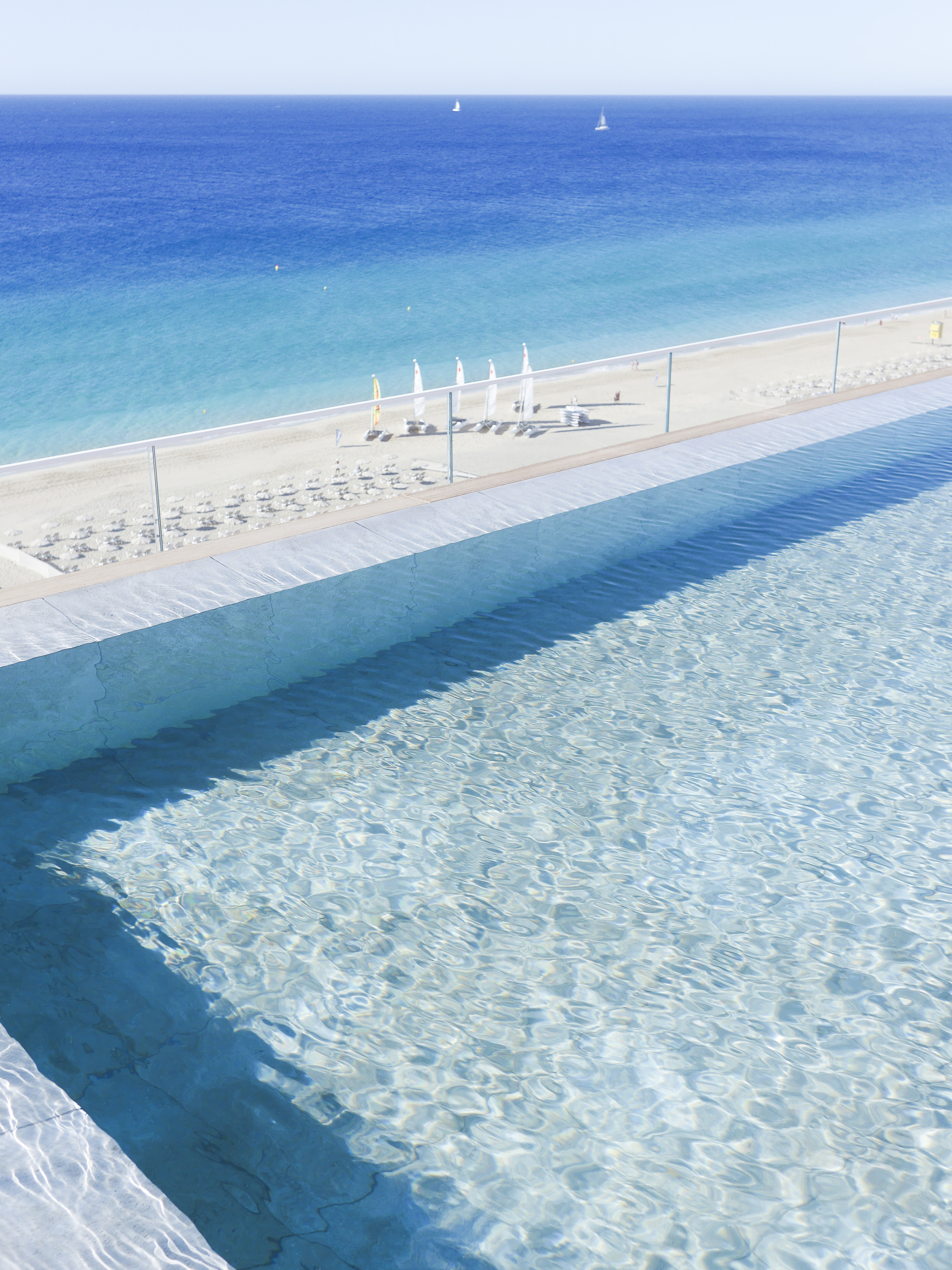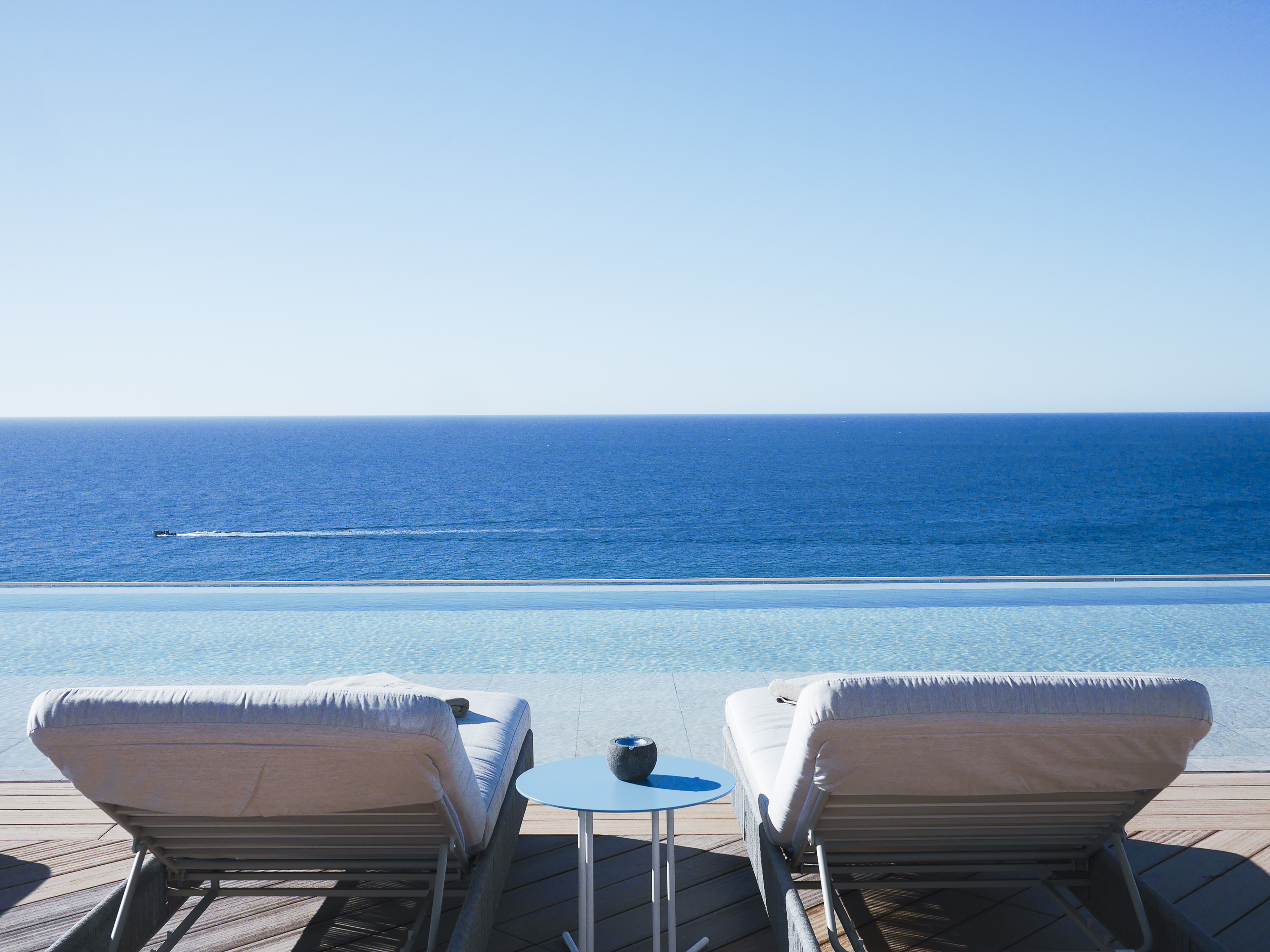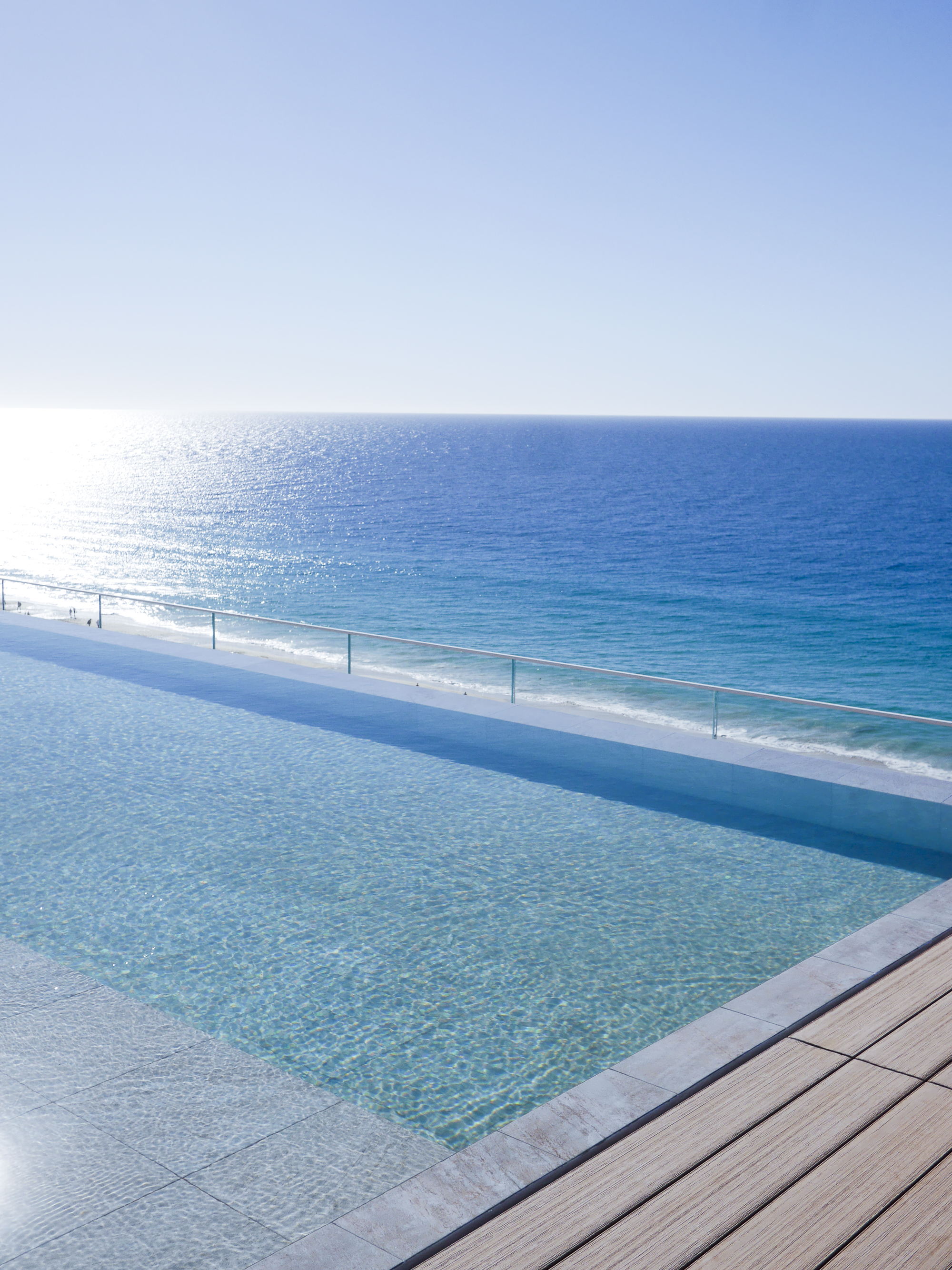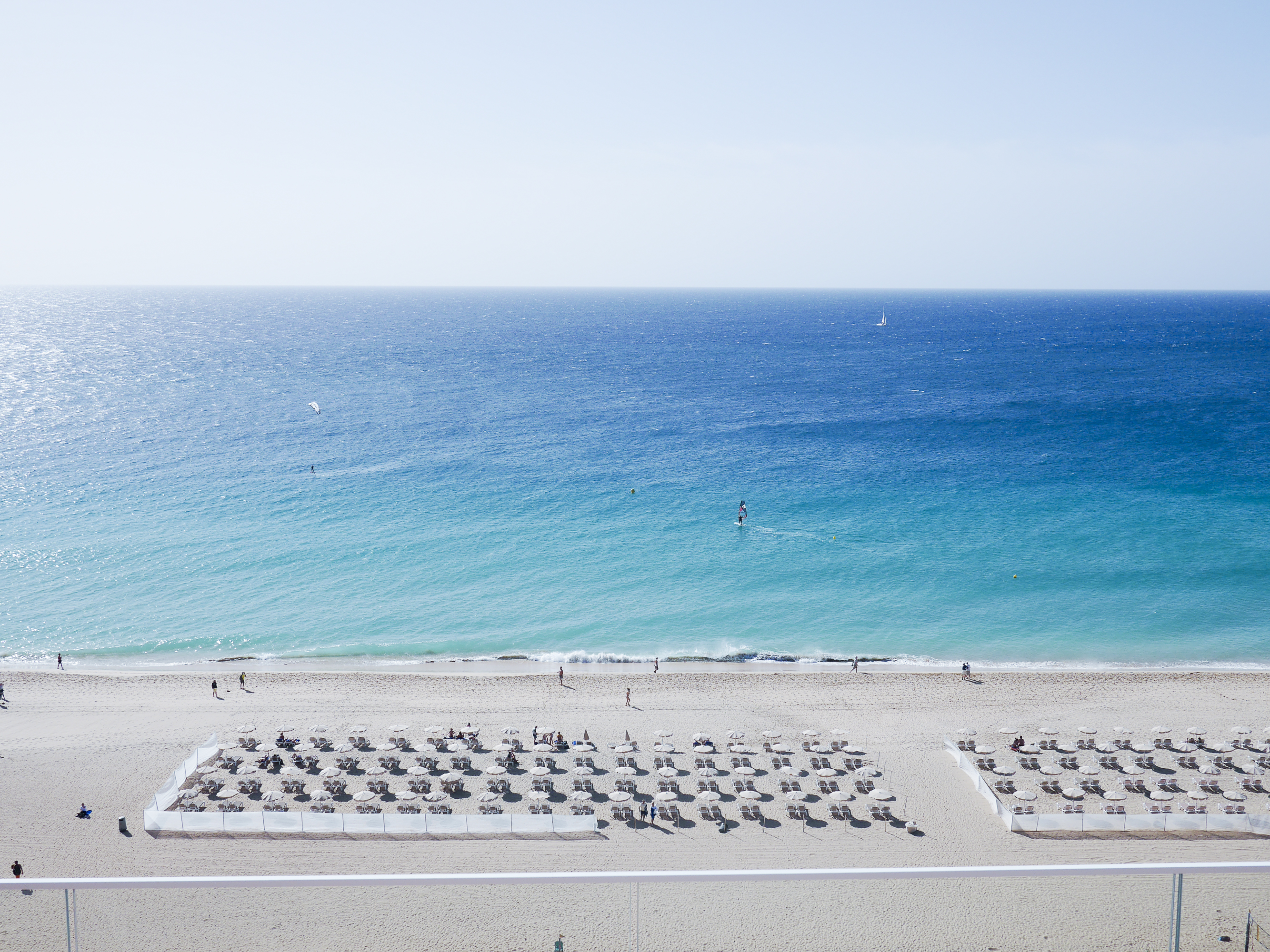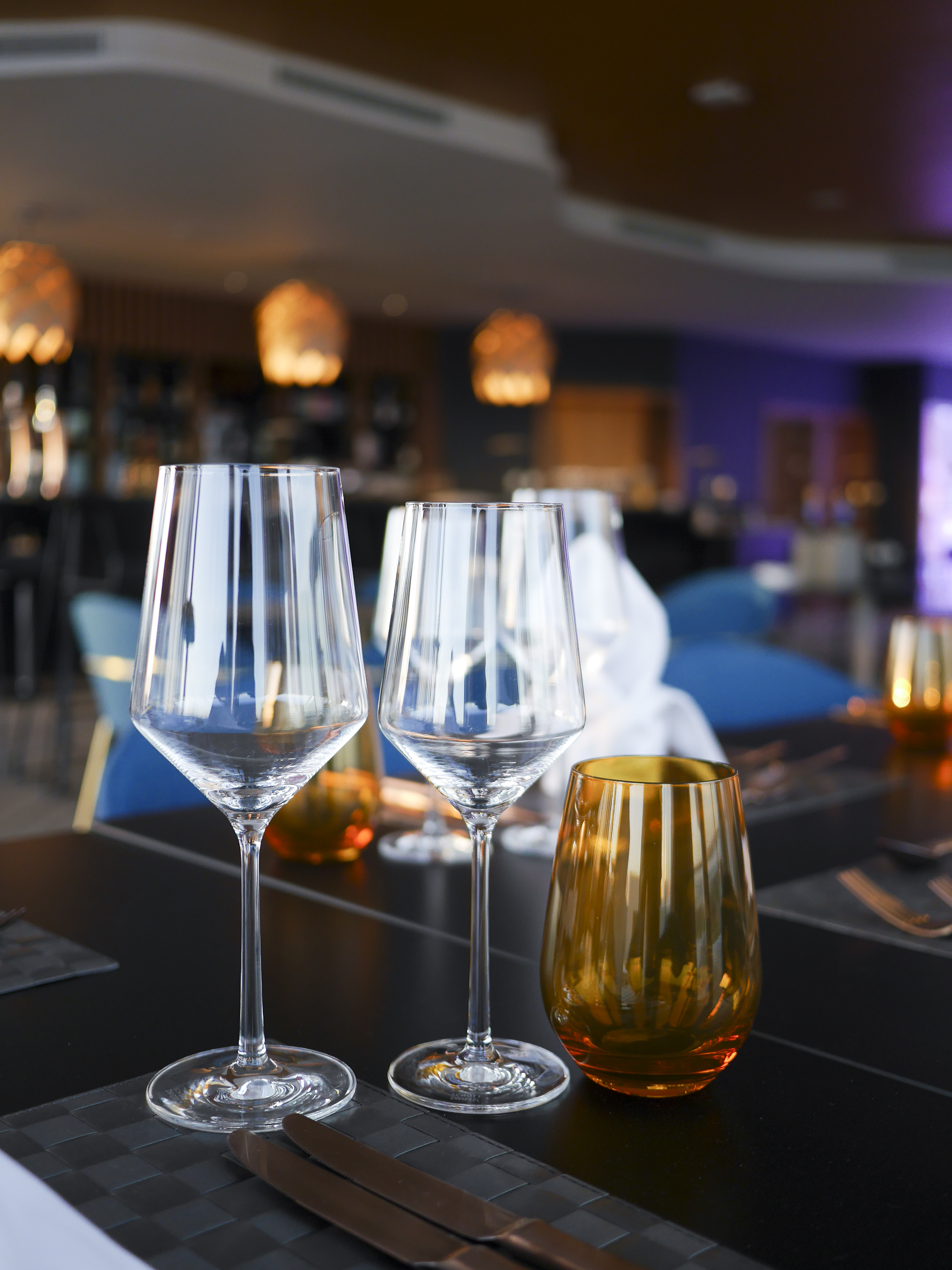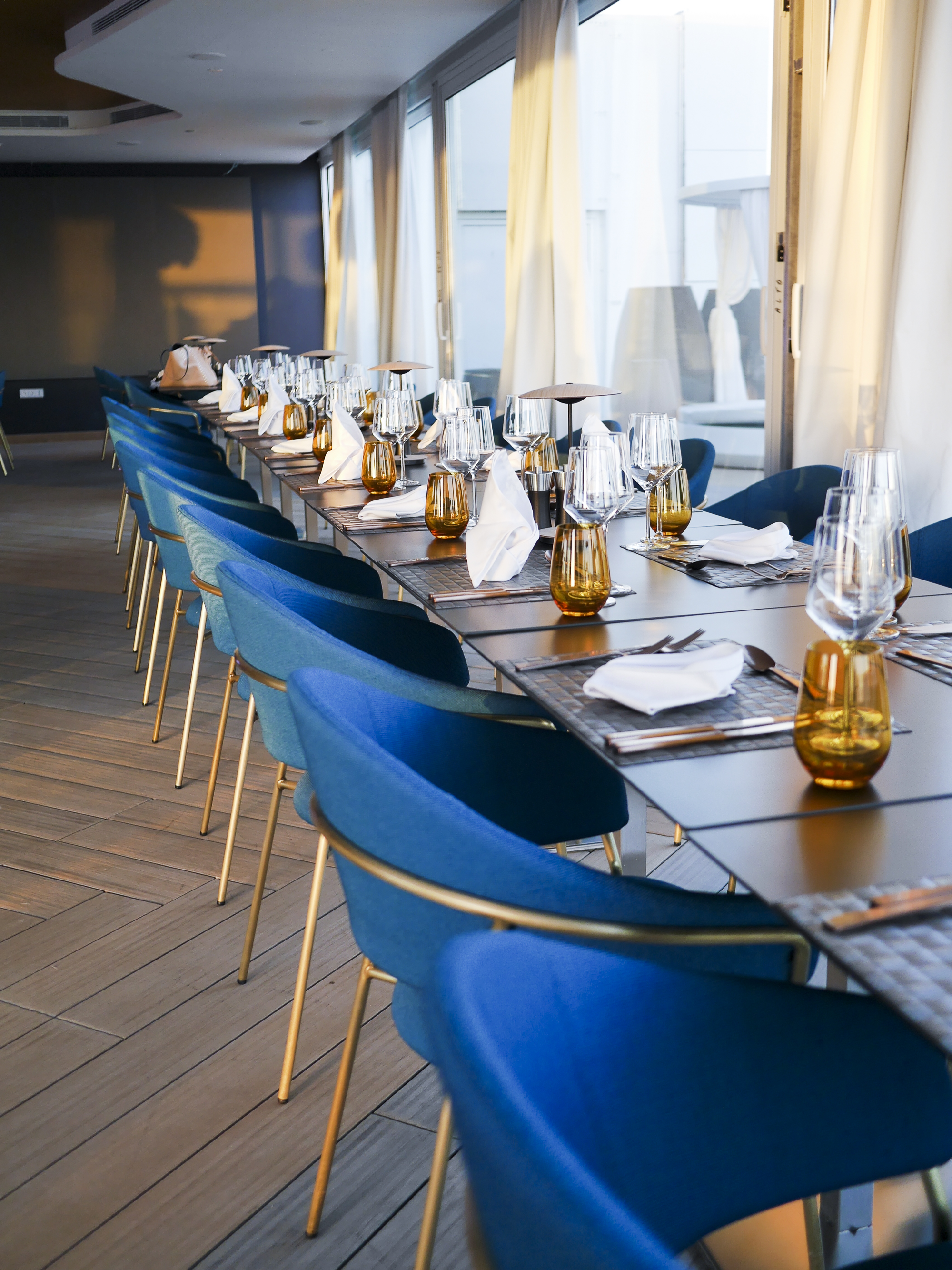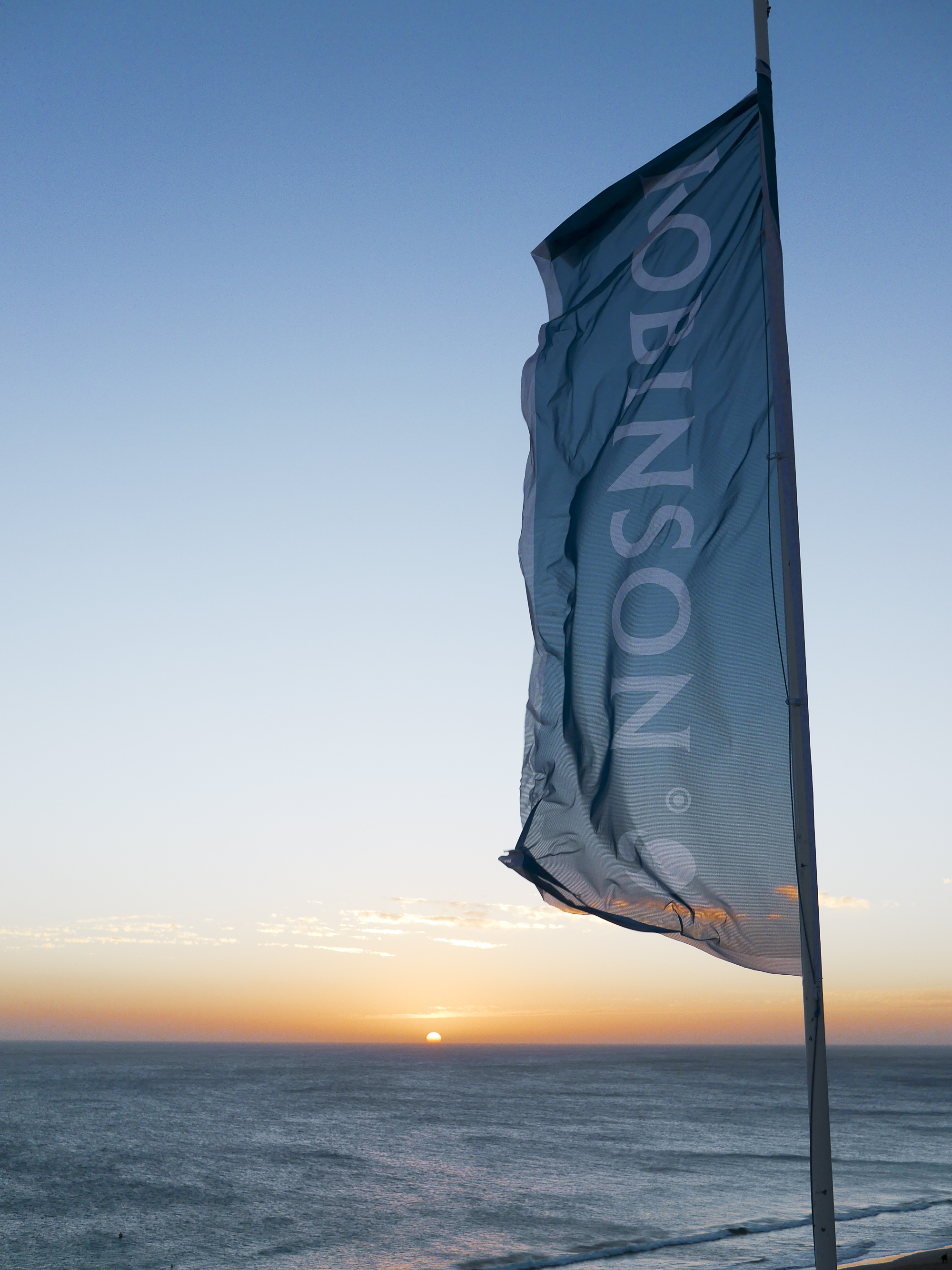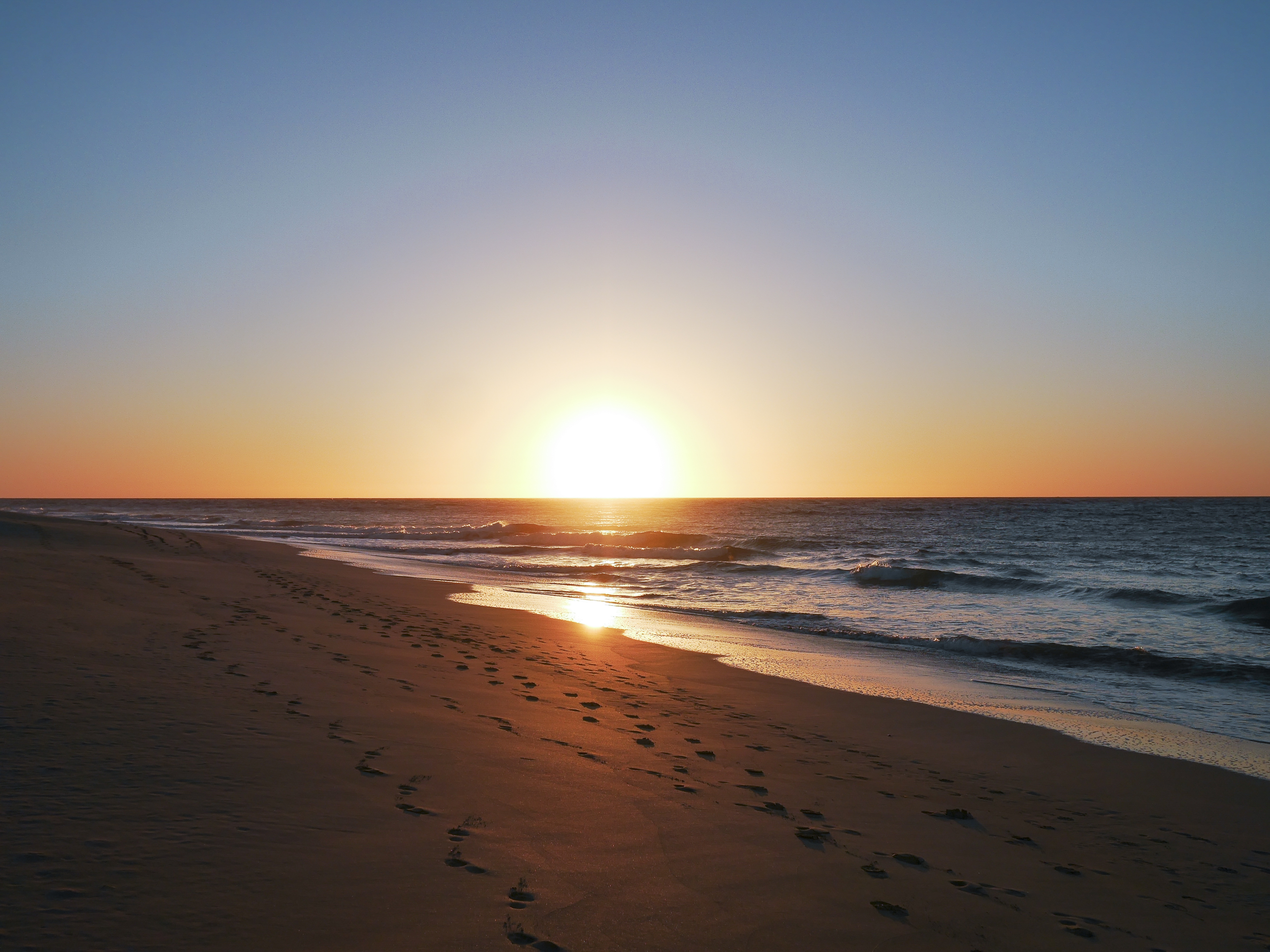 Robinson Club Jandia Playa is more than ready to welcome their precious guests from all over the world!
You can feel the excitement and vibrating joyfulness of all the staff called ROBIN who always have a big smile on their face. I mean how can you not be happy in such a pretty location? Robinson Jandia Playa offers the best of the best where everybody will experience an enjoyable holiday to remember.
I loved the calm mornings at the beach and started every day with an extended beach walk. Just me and the ocean. And the warm rays of sun tickling my skin. Pure moments of happiness!
A big thanks to Maike for organizing the press trip to Fuerteventura and taking so good care of the solo traveler Ji. When I needed a helping hand with photos, she was my hero!

Thanks a million to ROBINSON Club Jandia Playa for the invitation. The new club looks amazing and I can't wait to be back! And again, congratulation to the Grand Opening!

*Ad/Anzeige