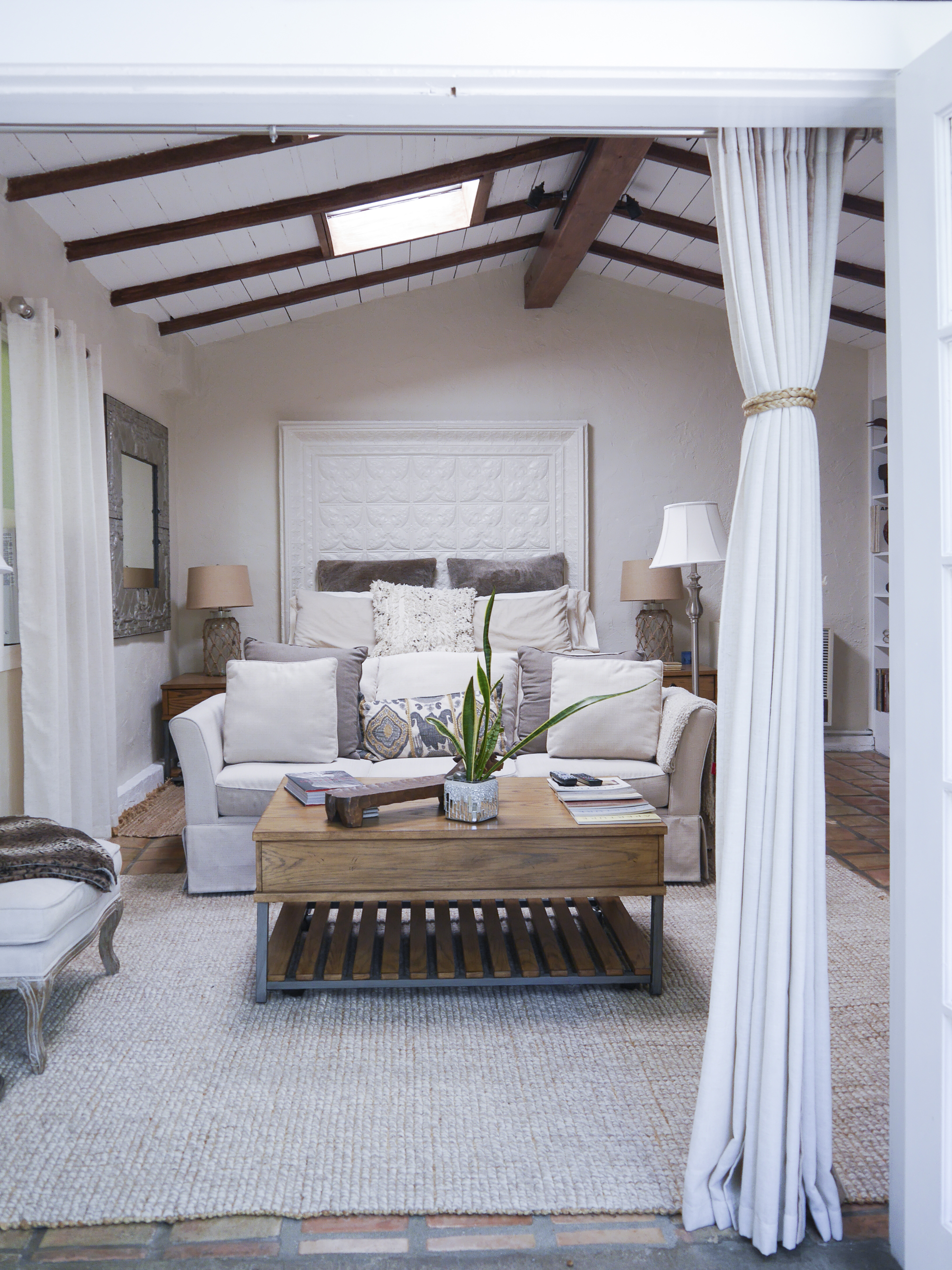 I've been so many times on duty flights to LA but not on a proper vacation for so long. It was time to change that! When I was looking for places to stay, Mel introduced me to Romy, who owns a beautiful house in Hollywood. The perfect location to get around in LA!
When I was doing the room tour on IG story, I got so many questions about this cozy home that I decided to do a blogpost and Romy was kind enough to share a code when you book with her.
I wanted to stay in the guesthouse, but it was booked already. I still got the chance to look around and fell in love with all the lovely details. I mean how can you not? Romy is so talented when it comes to interior,colors and decor. The guesthouse is secluded in the backyard and offers much privacy with an separate entrance. I love the color combination in beige and white, which is so calming. You can definitely see all the love for details in every corner of the guesthouse.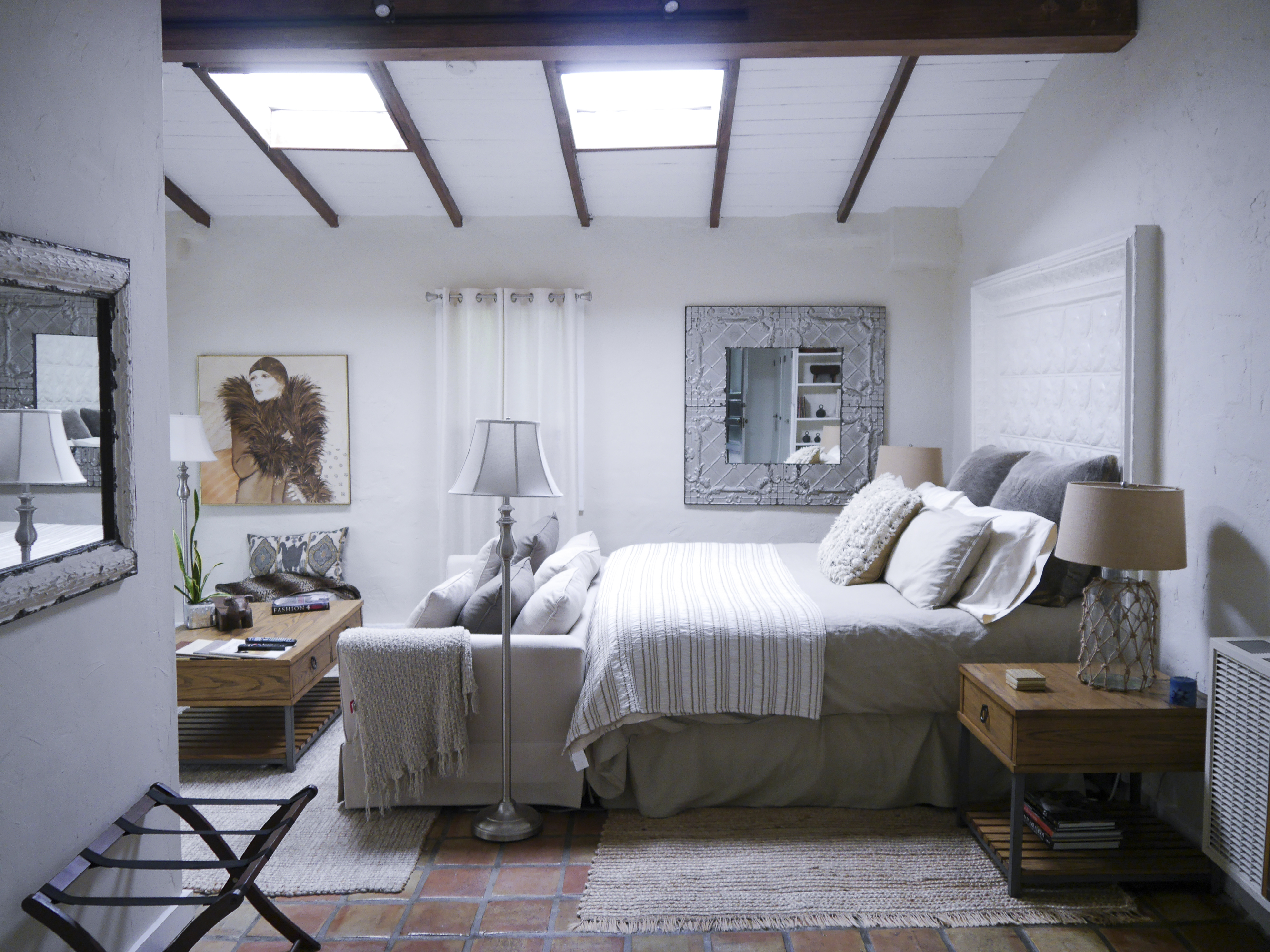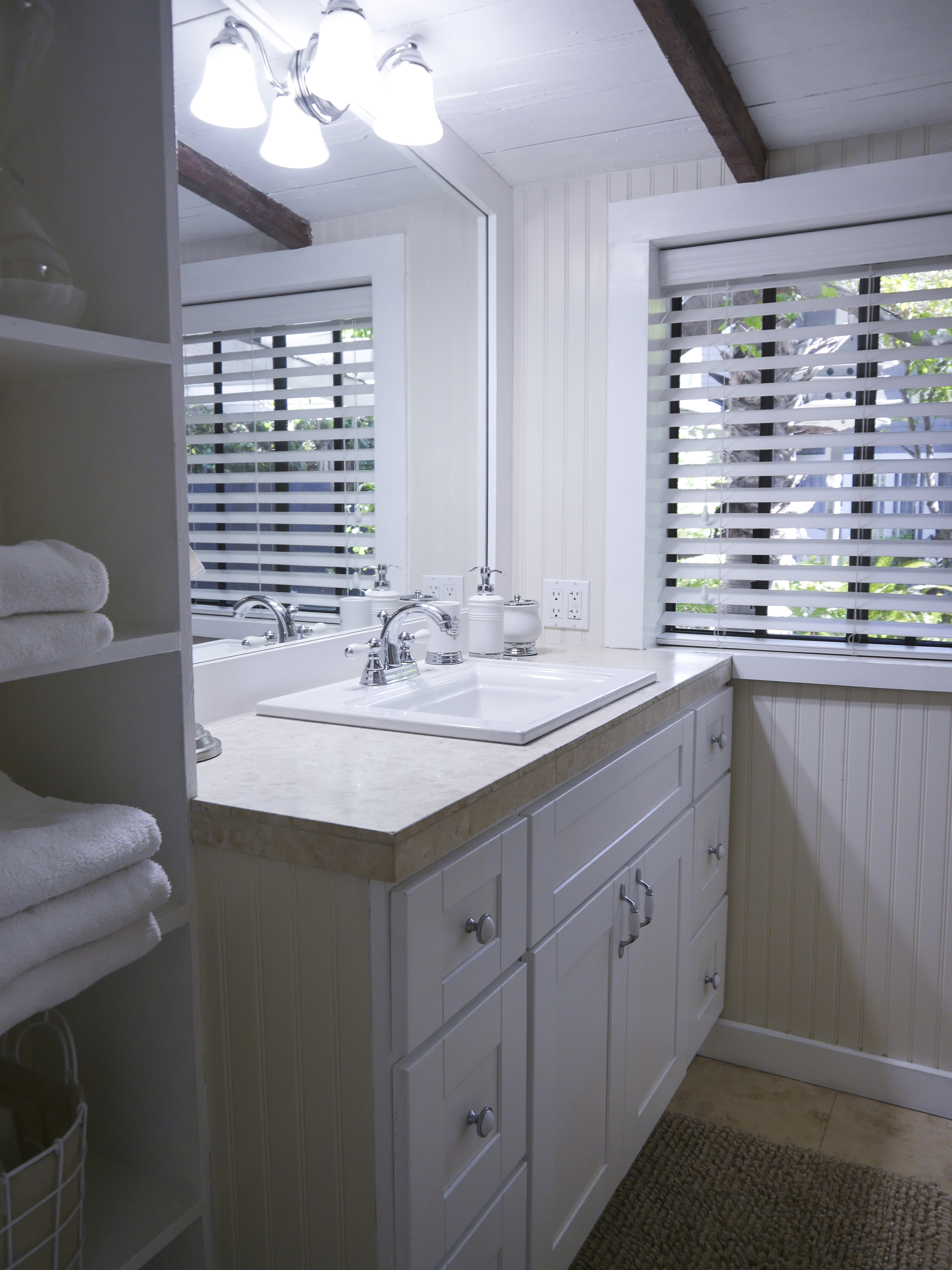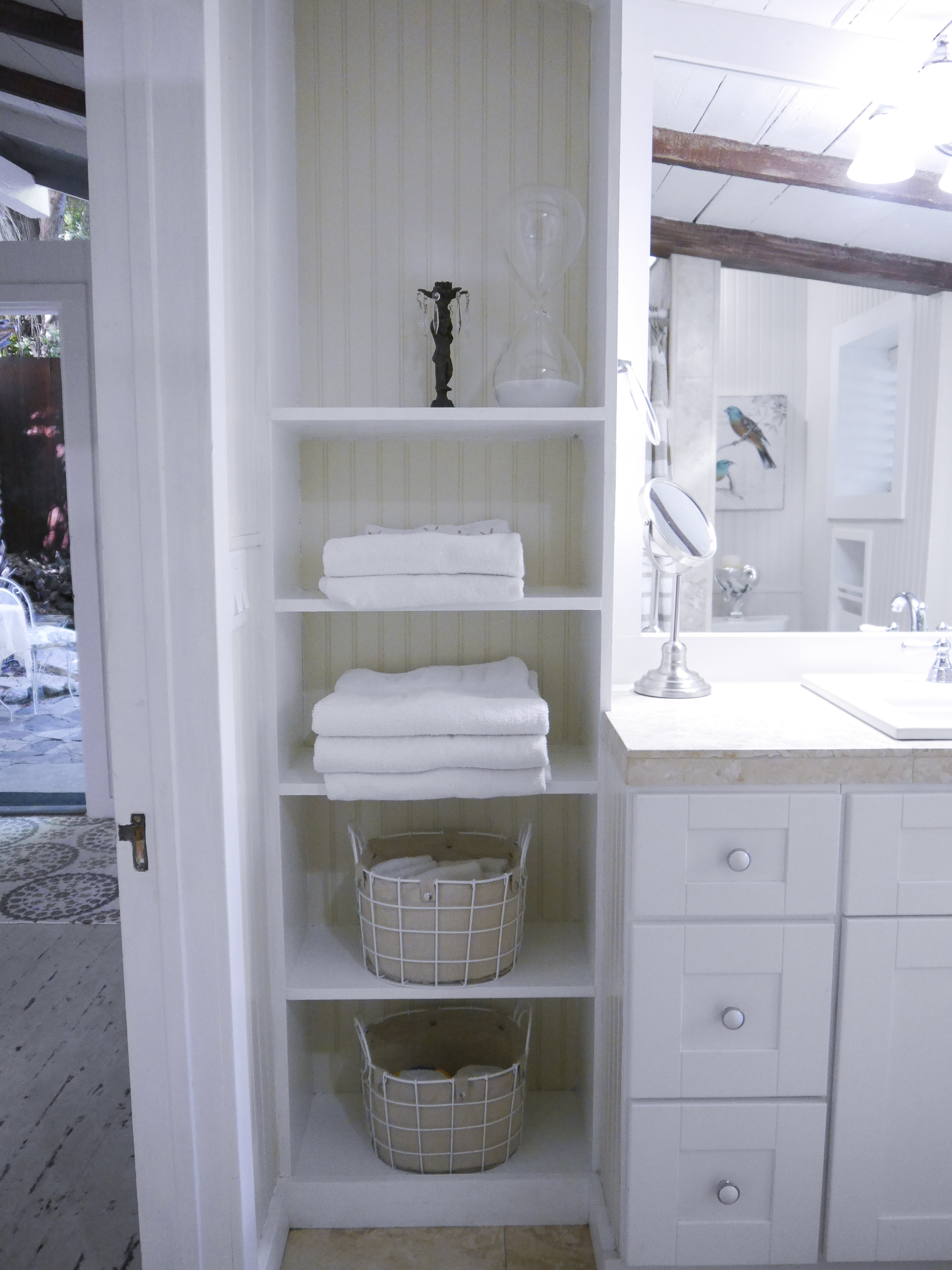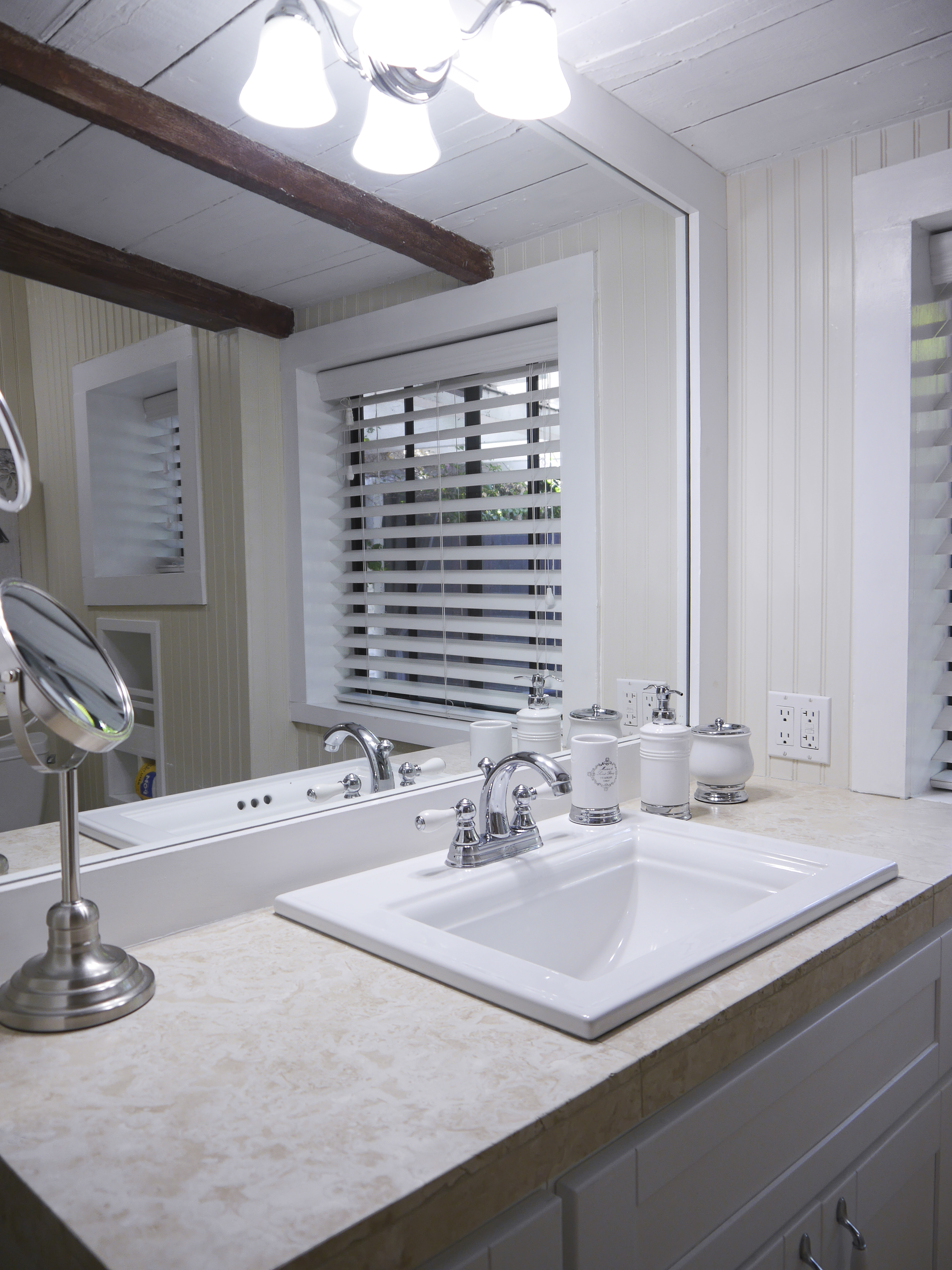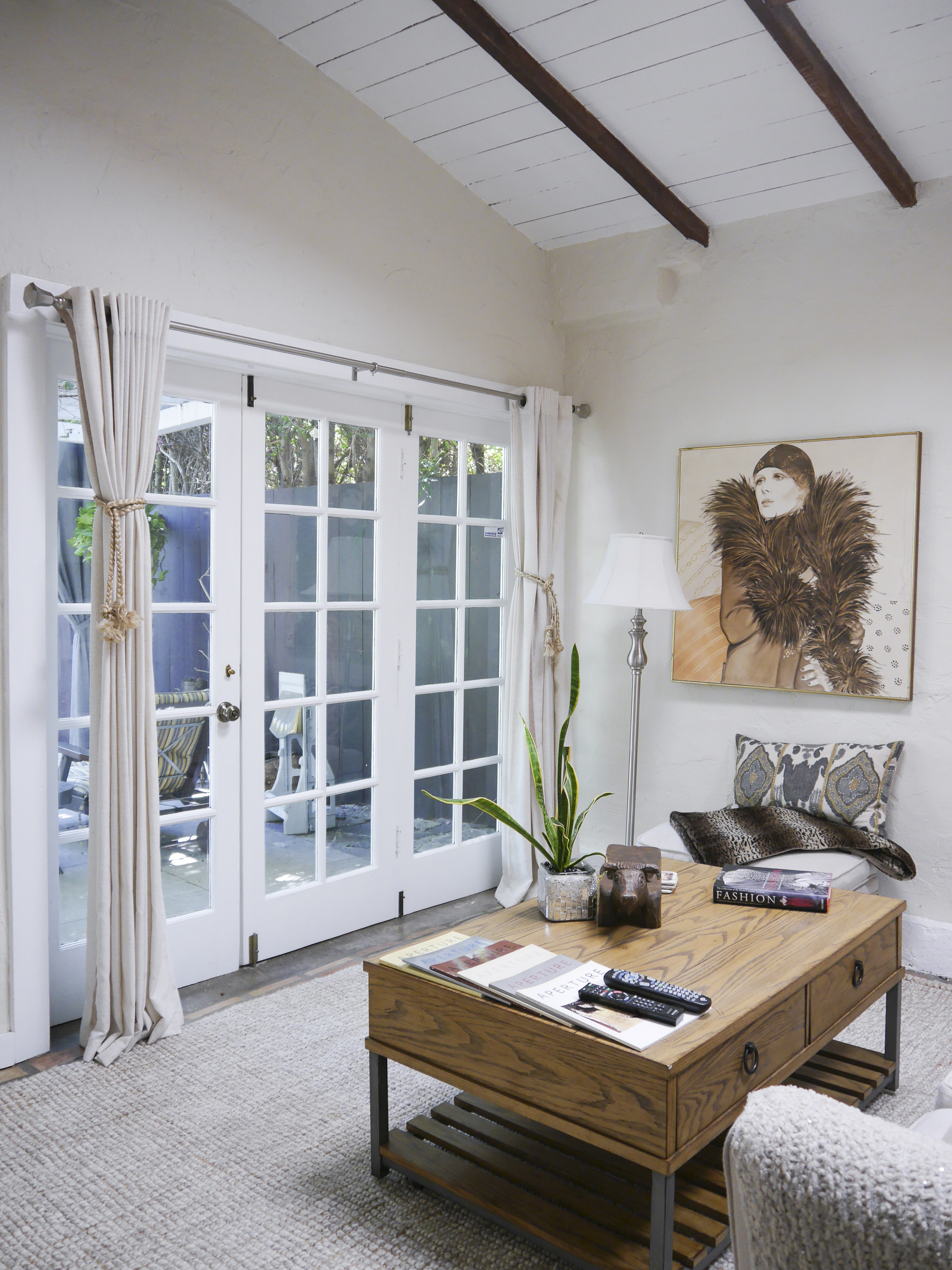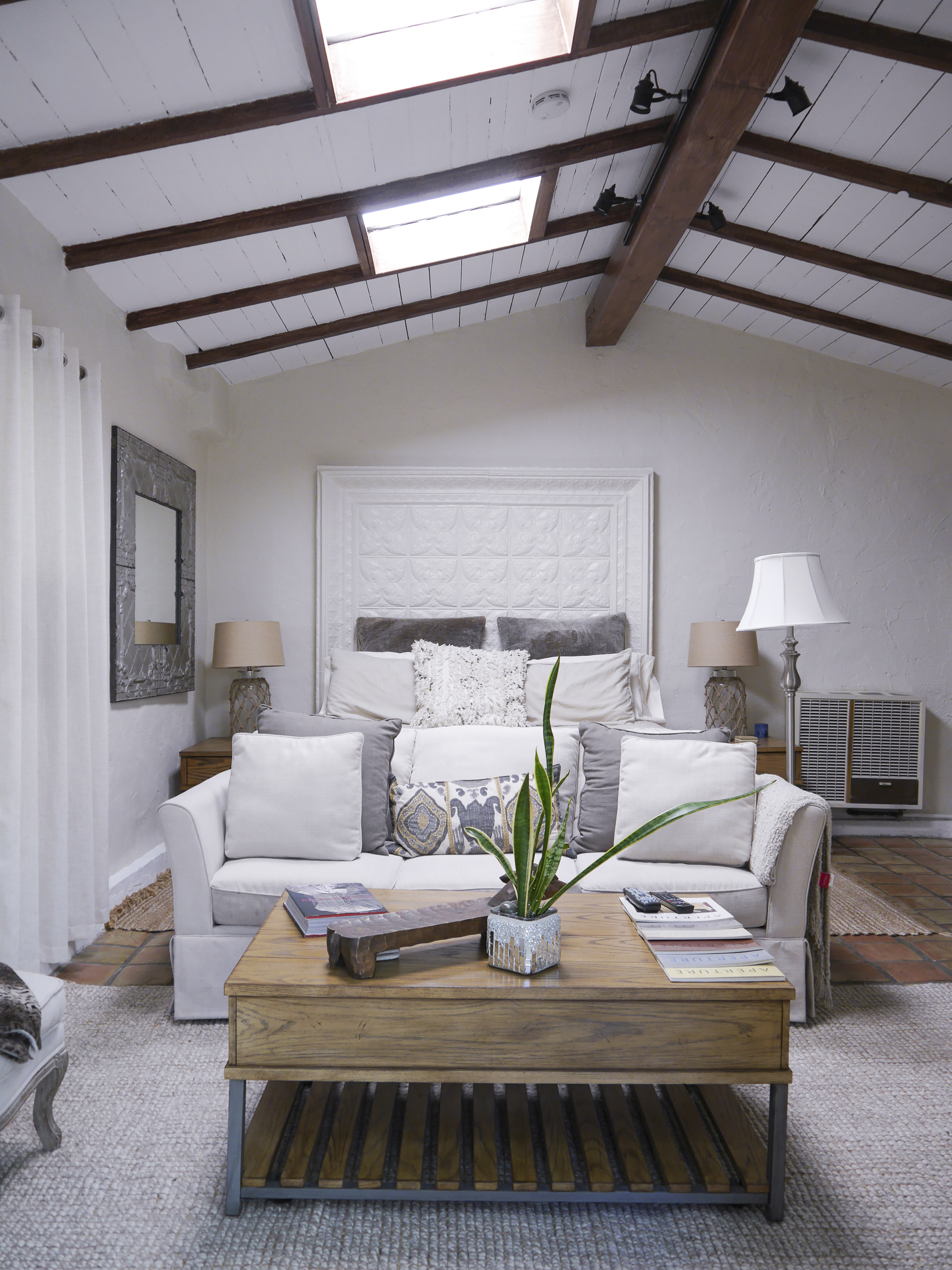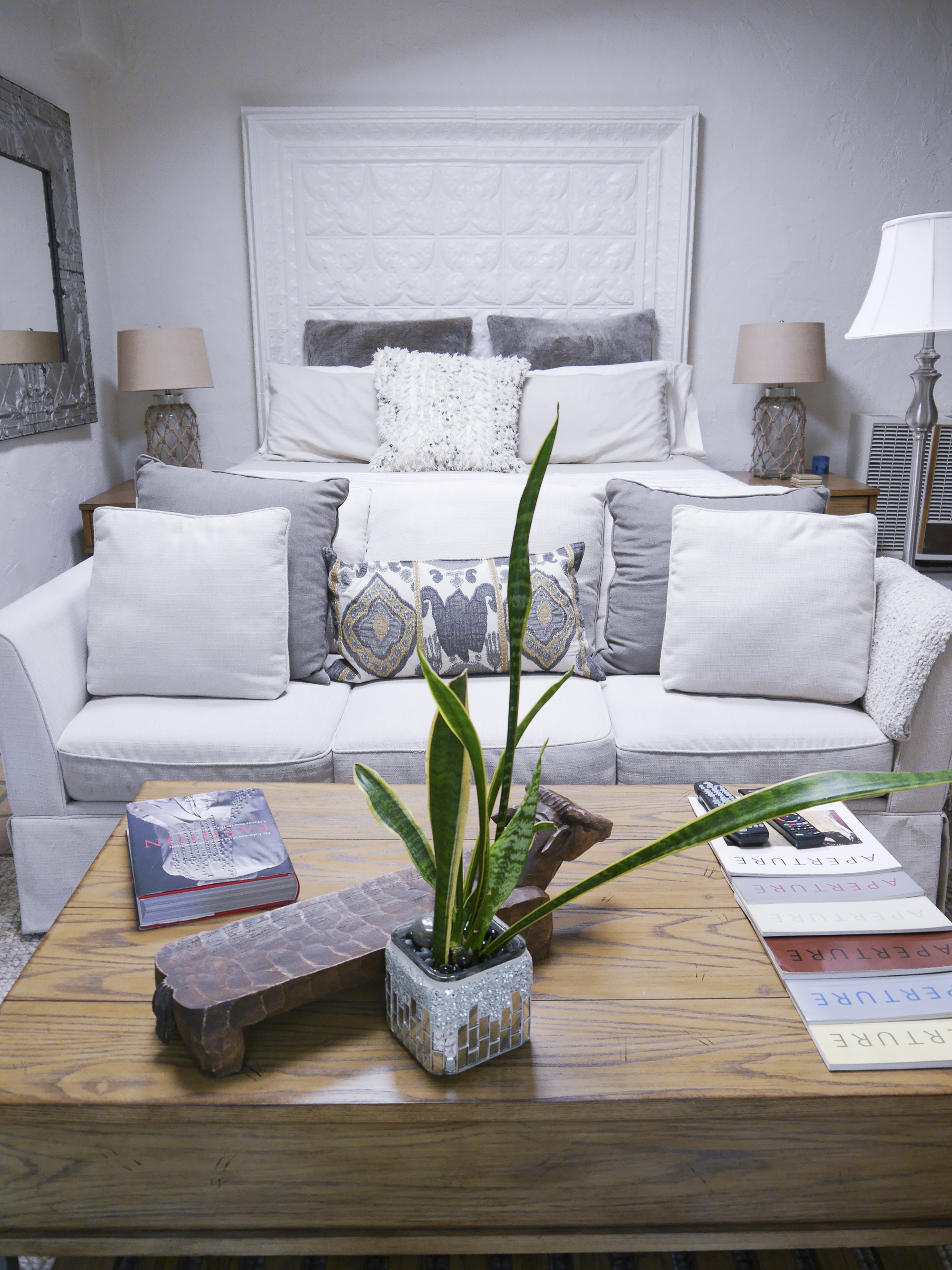 Use code Ji10 to get 5-10% discount on your reservation depending on the length of your stay.
Book the guesthouse here and send her a message with the code.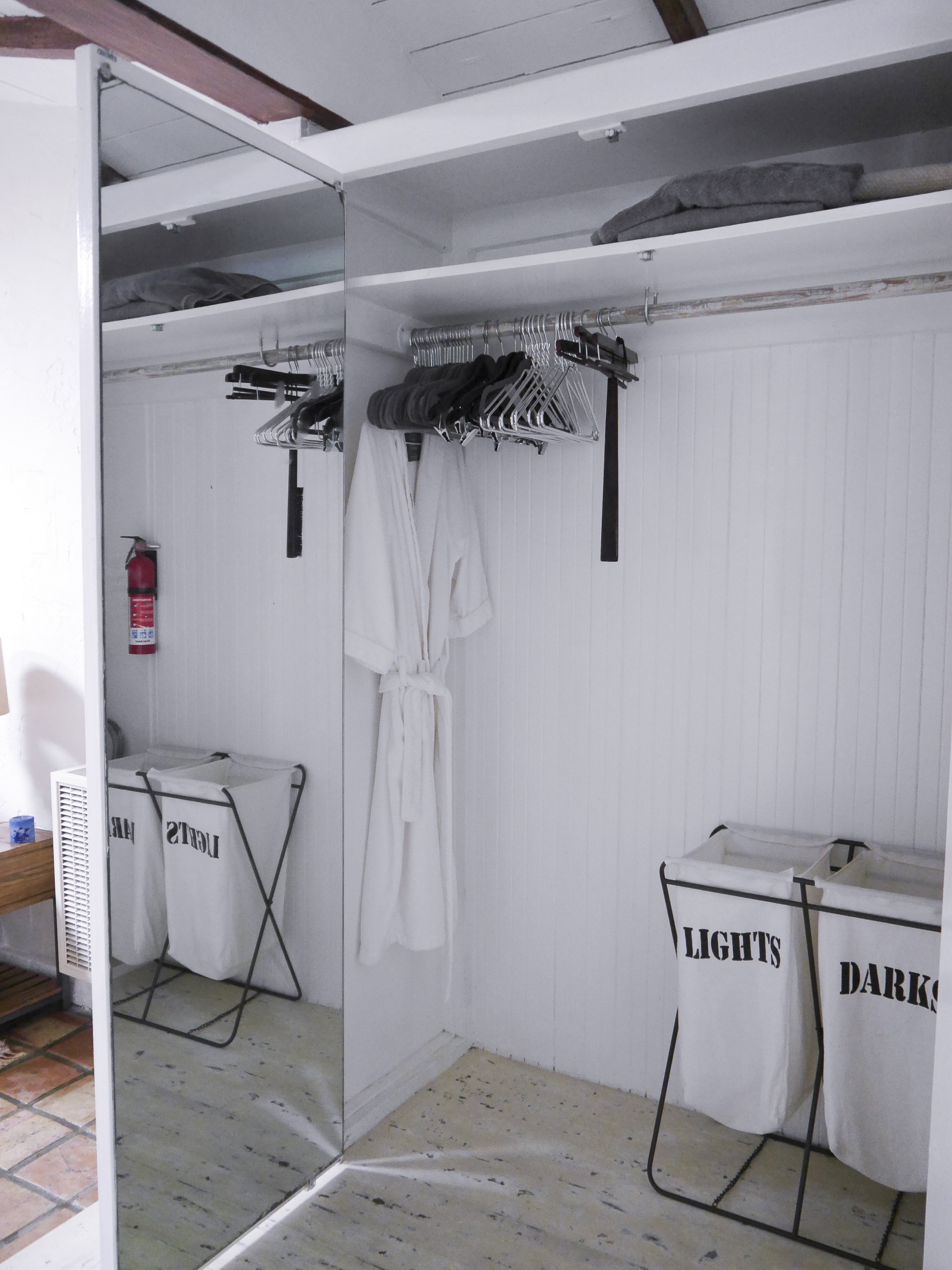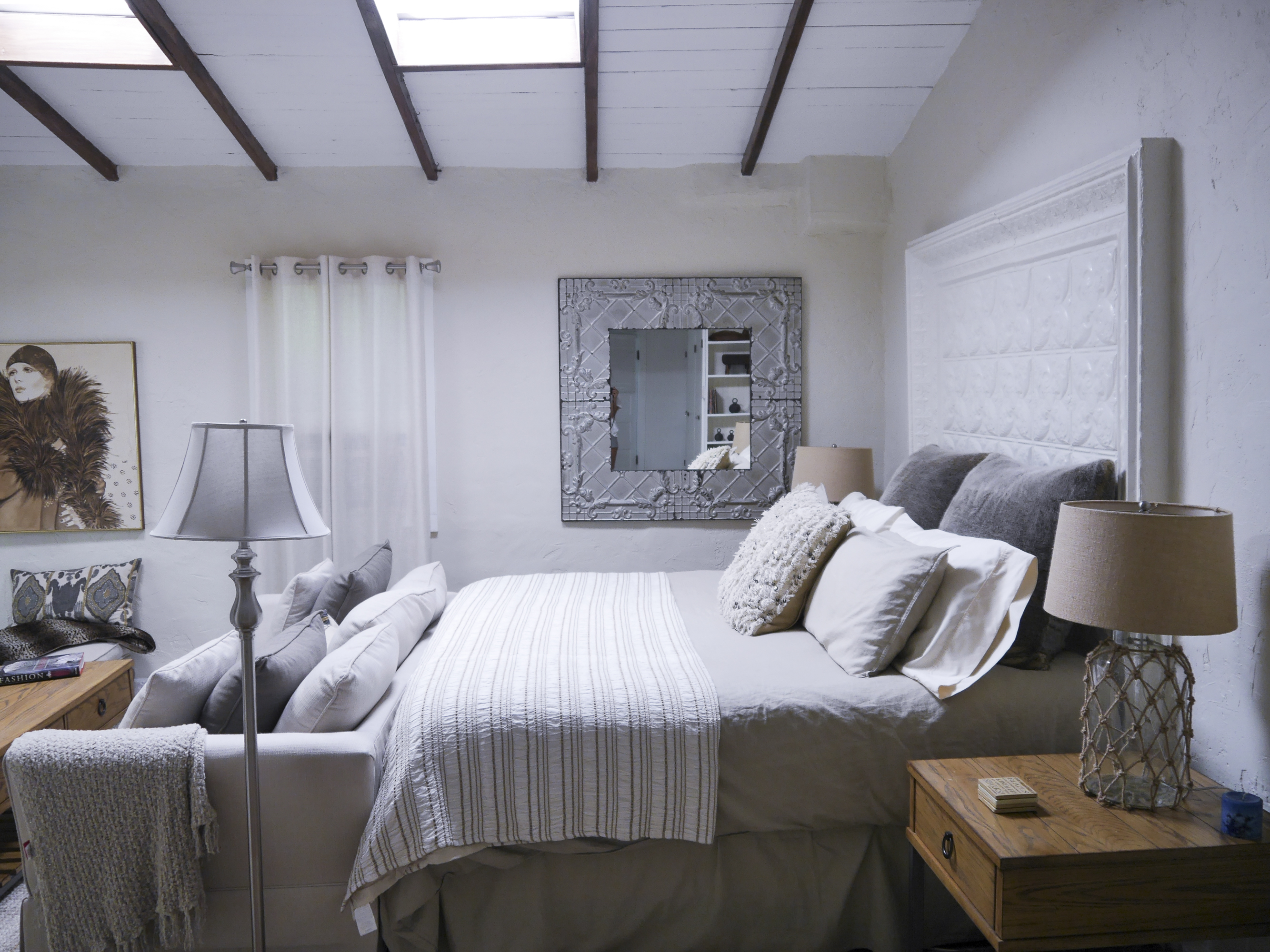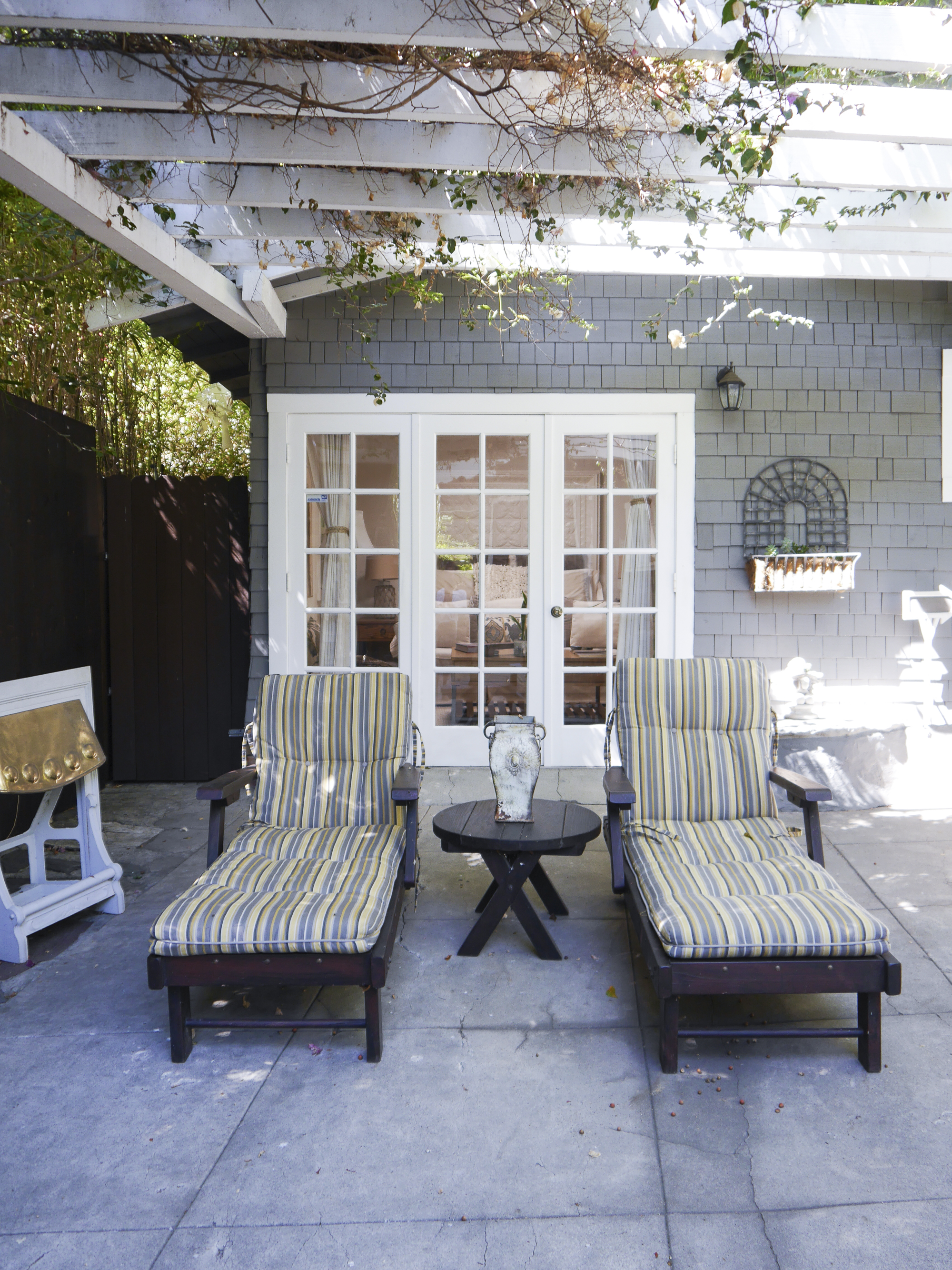 This is the room where I stayed and you loved it as much as I did. The bed was super comfy and I felt instantly at home. A great plus was the separate wardrobe and spacious bathroom with the chandelier. There was even a basket with bath amenities, which you would probably only find in a luxury resort.
Get more details about this room here.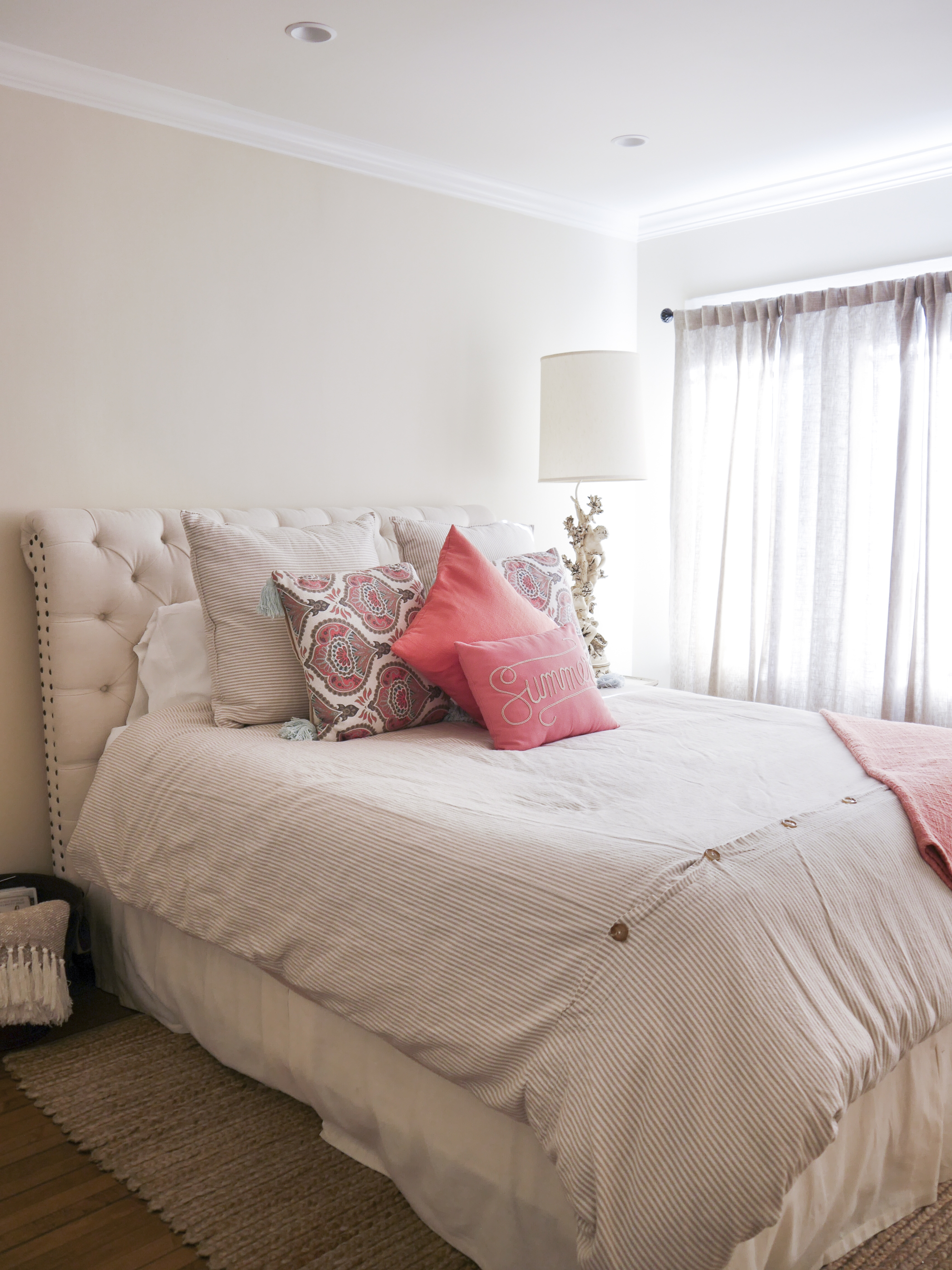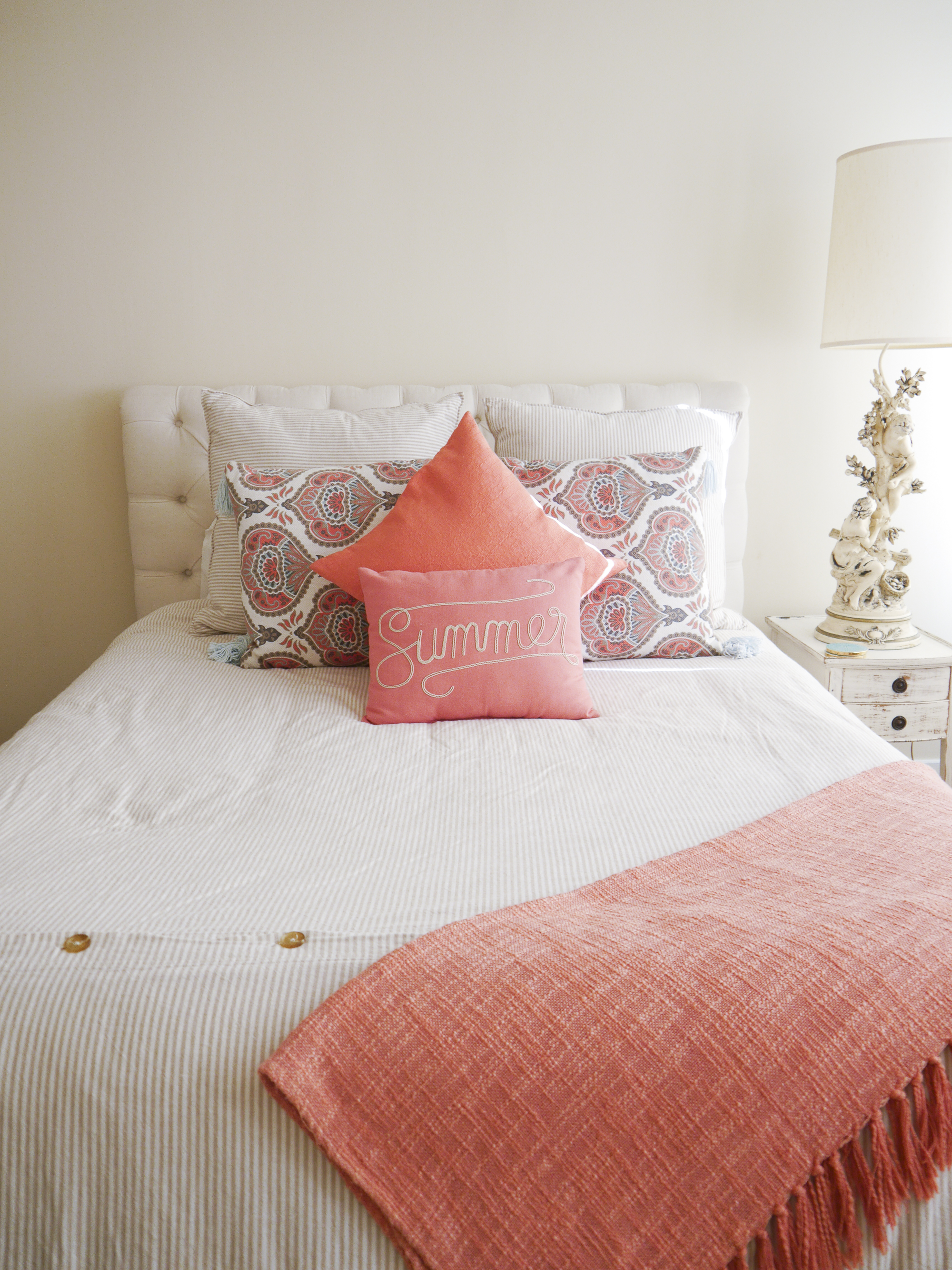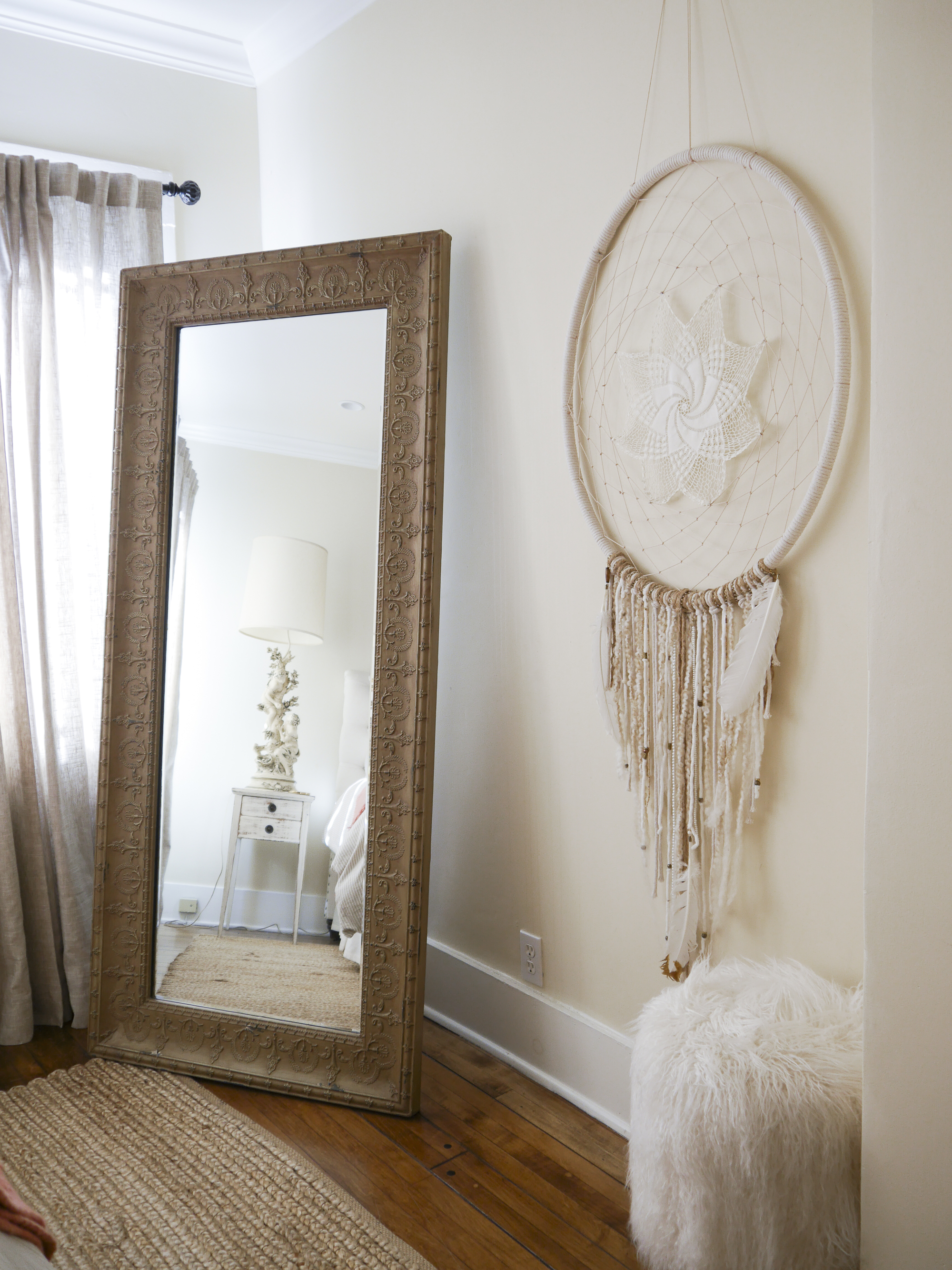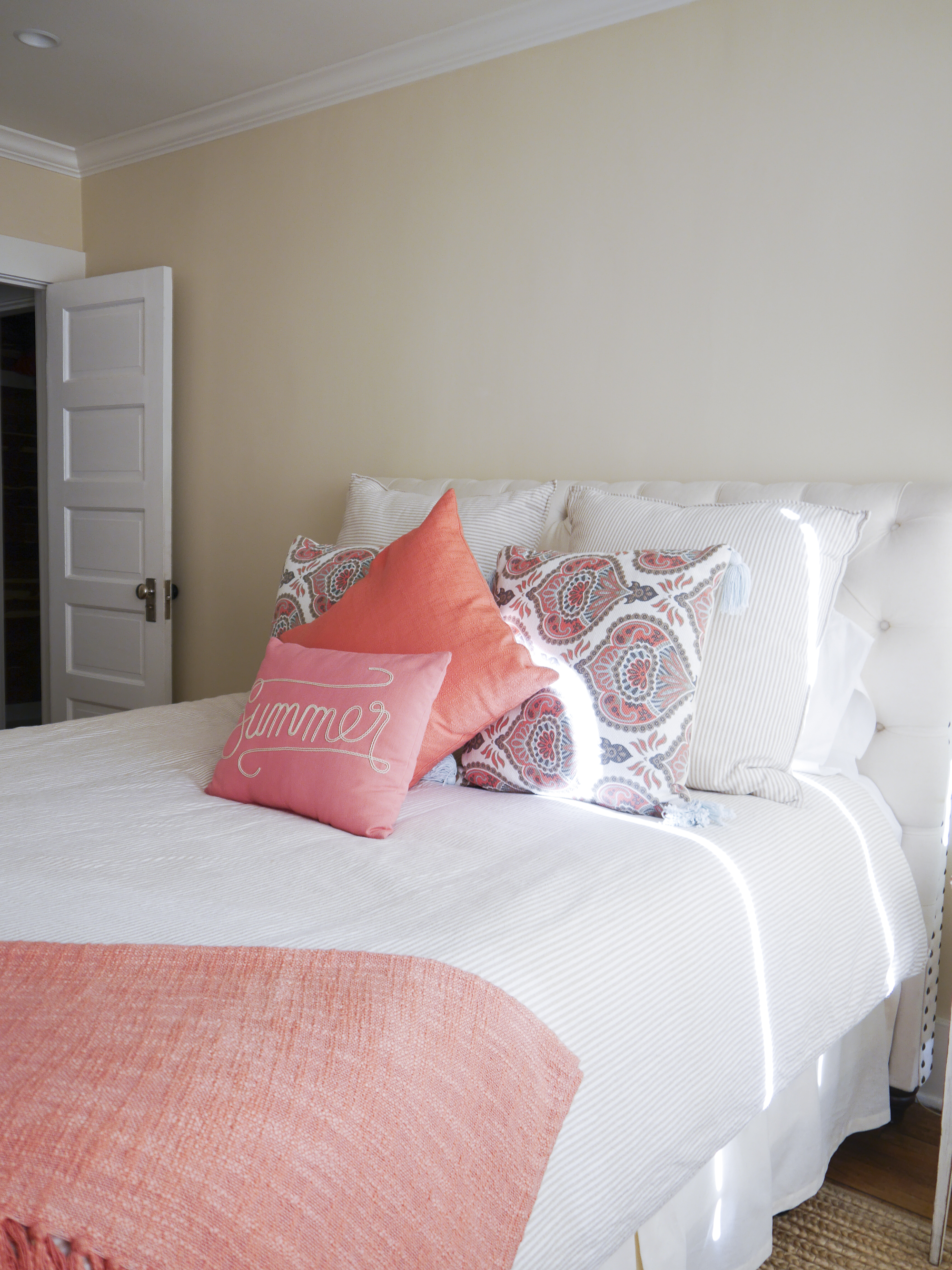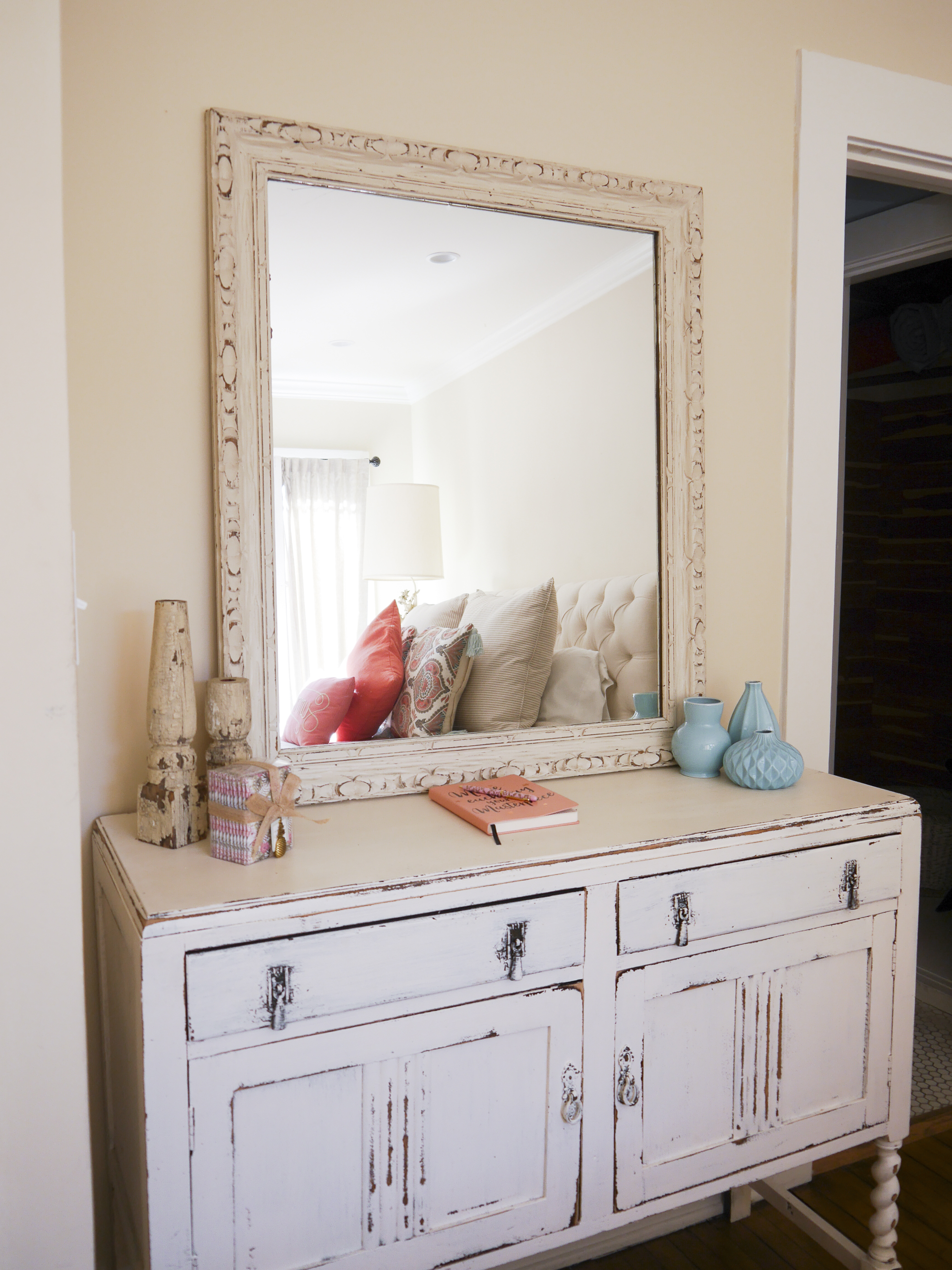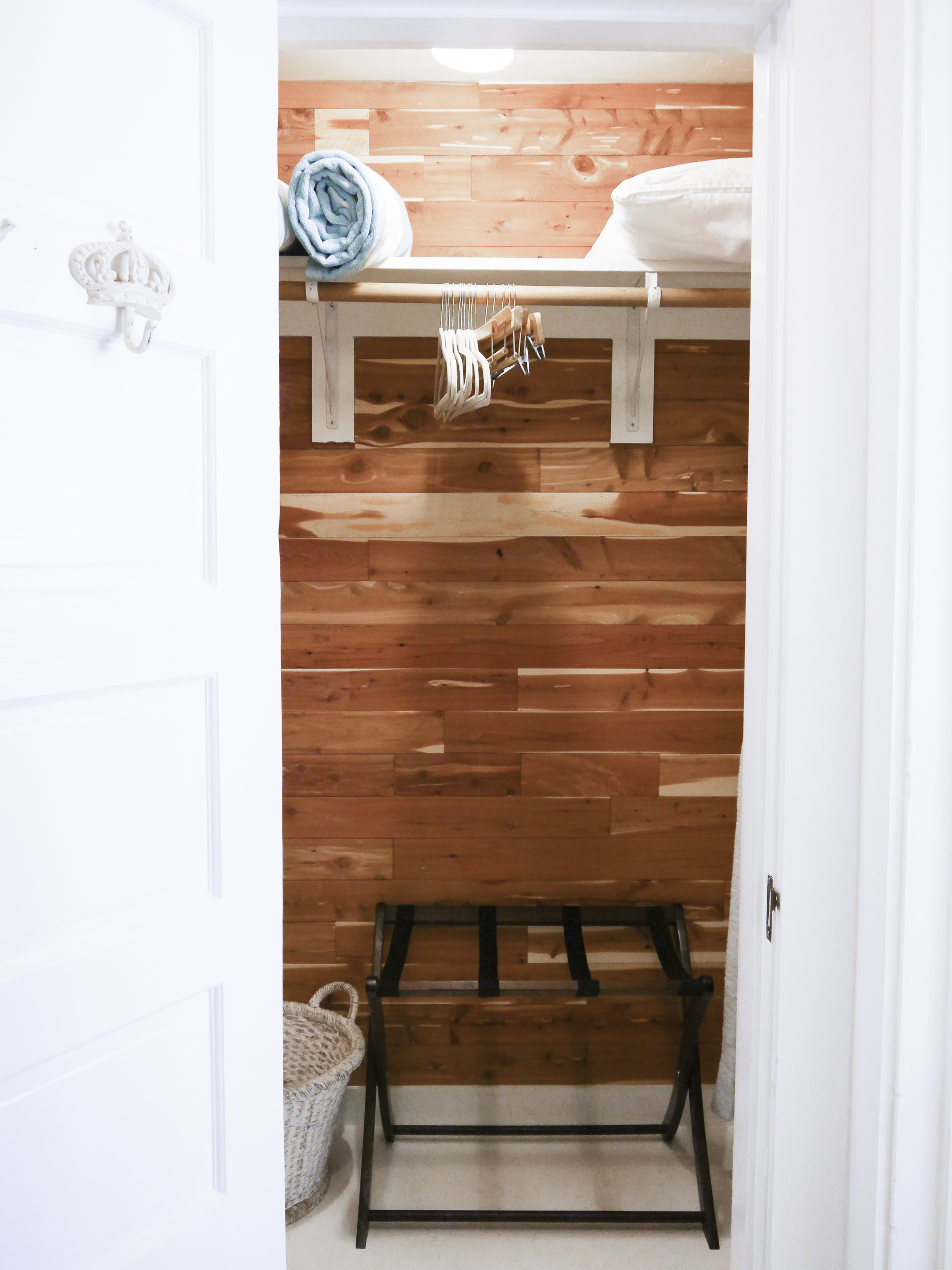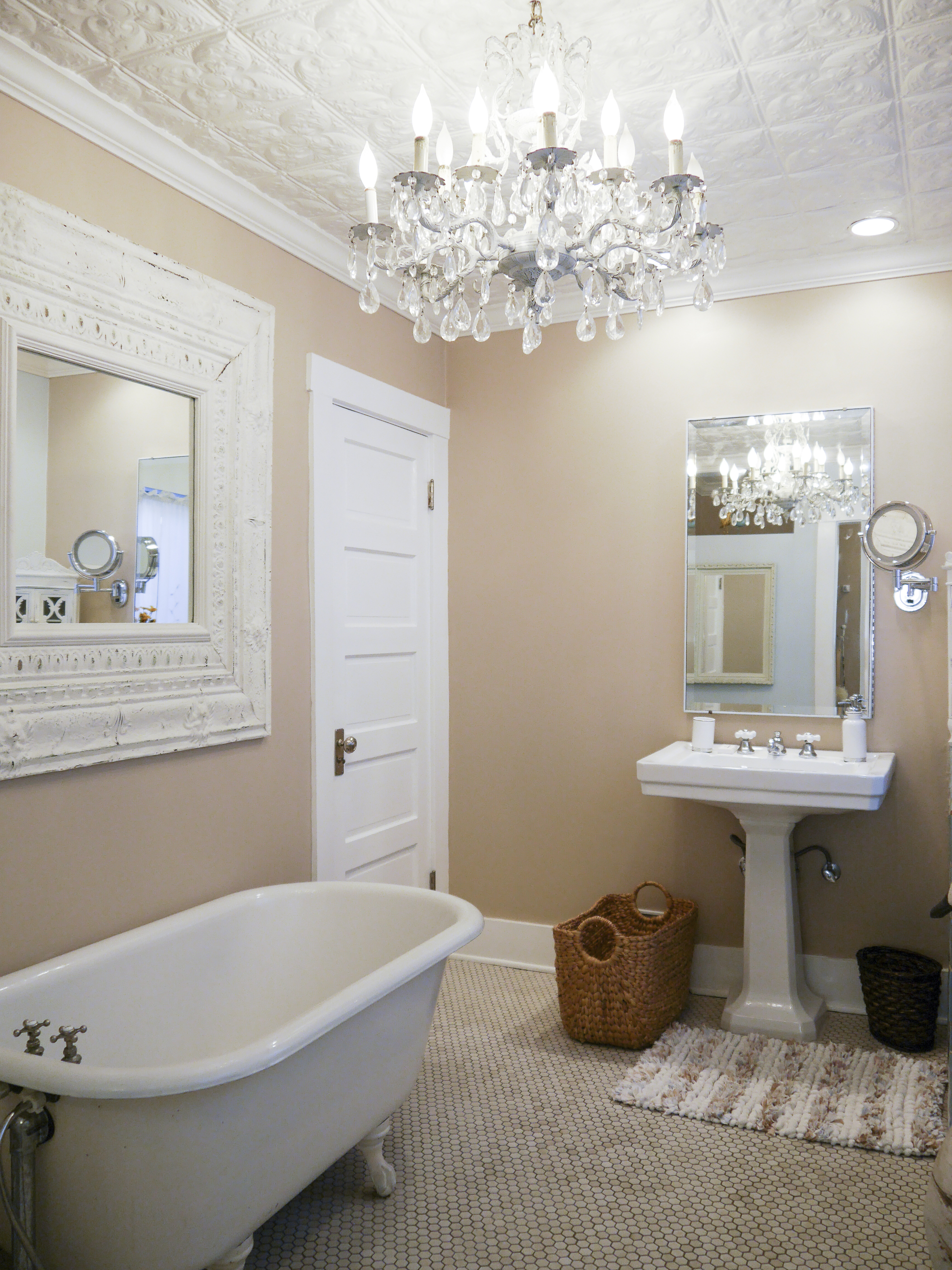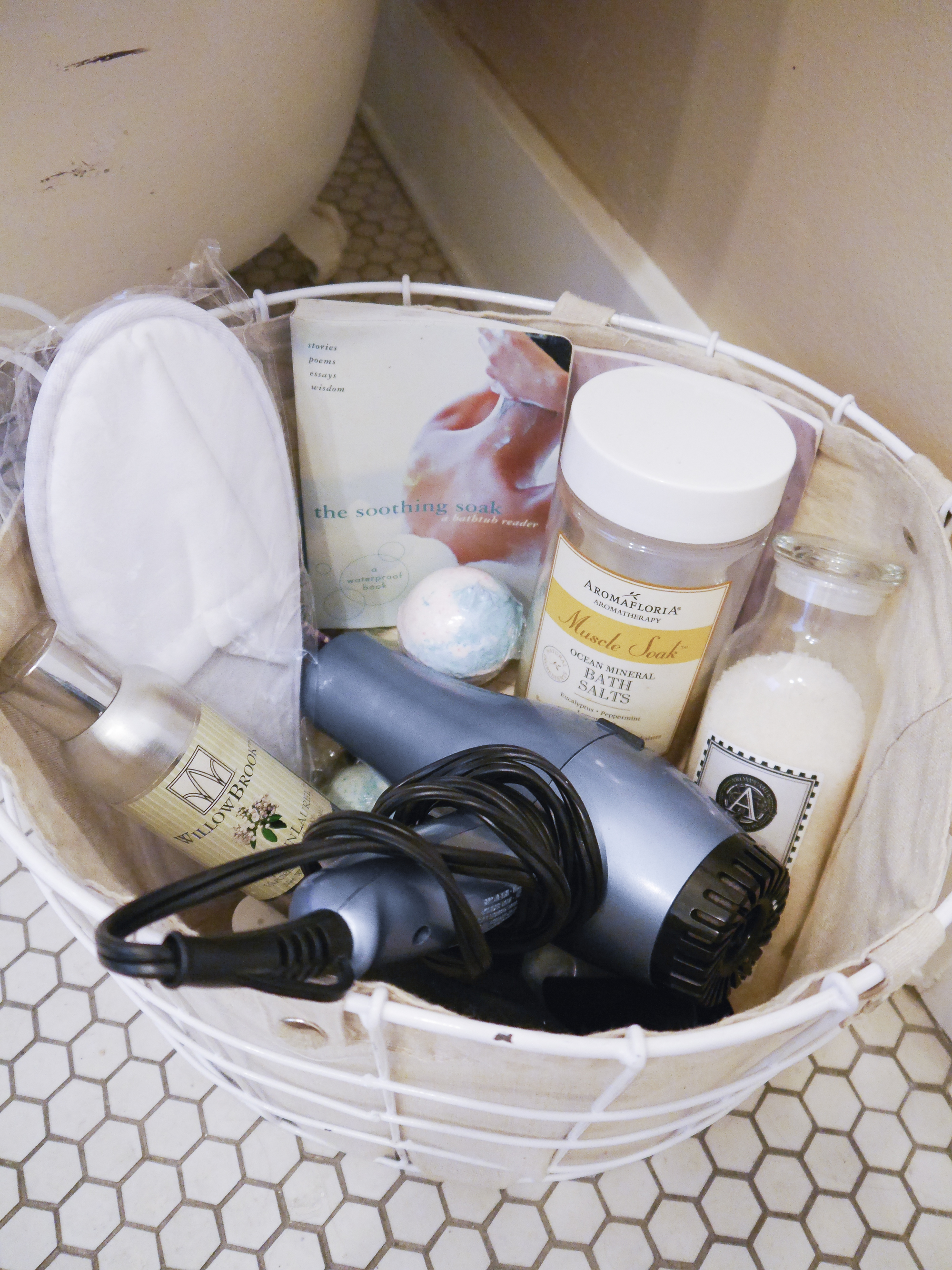 If you wanna feel like a princess, this is your room! It is located on the backside of the house and you have direct access to the patio. Very charming and quiet room with a view.
Book here.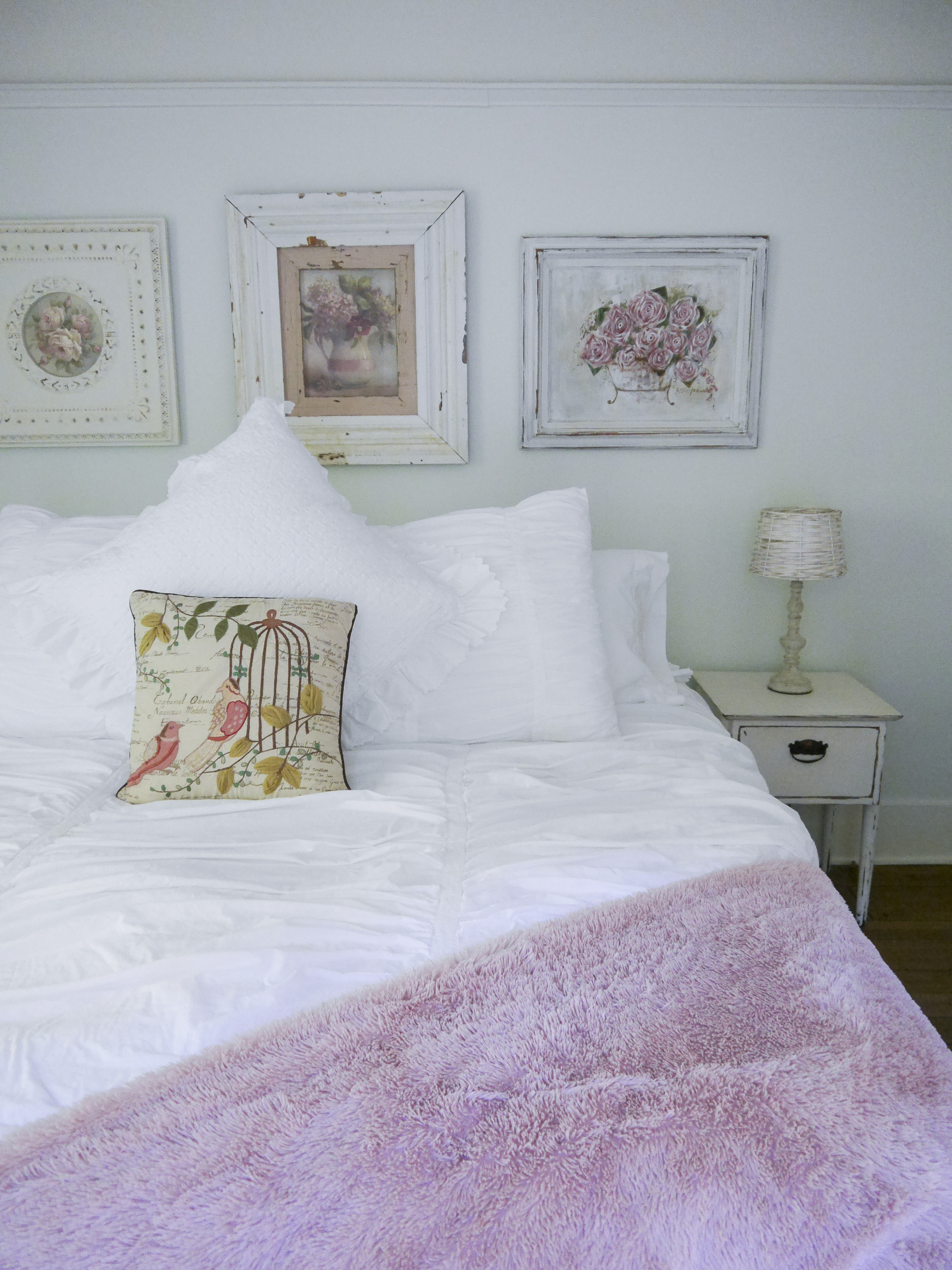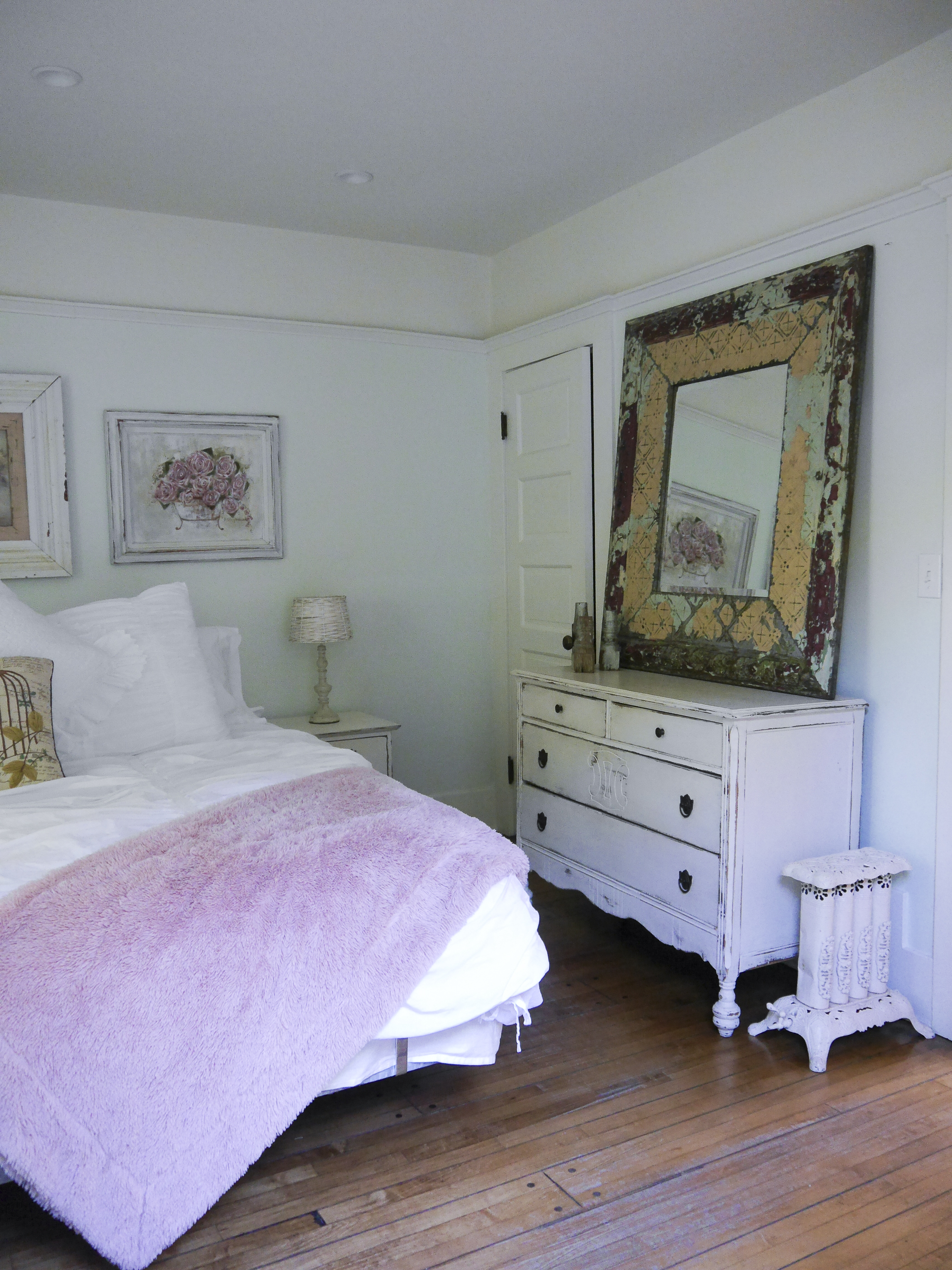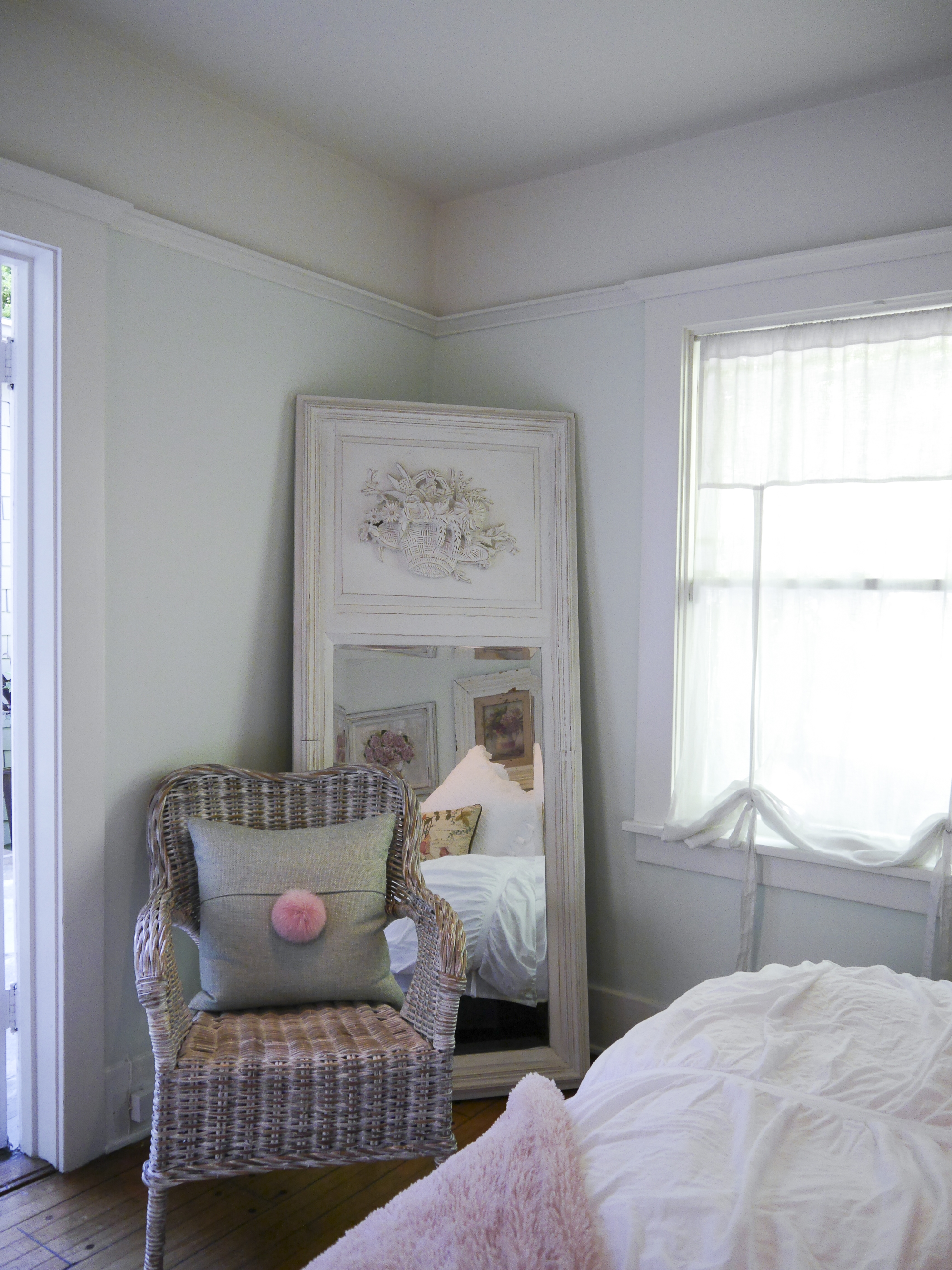 You can book both rooms for a better deal if you are traveling with friends or family.
For more details and booking inquiries click here.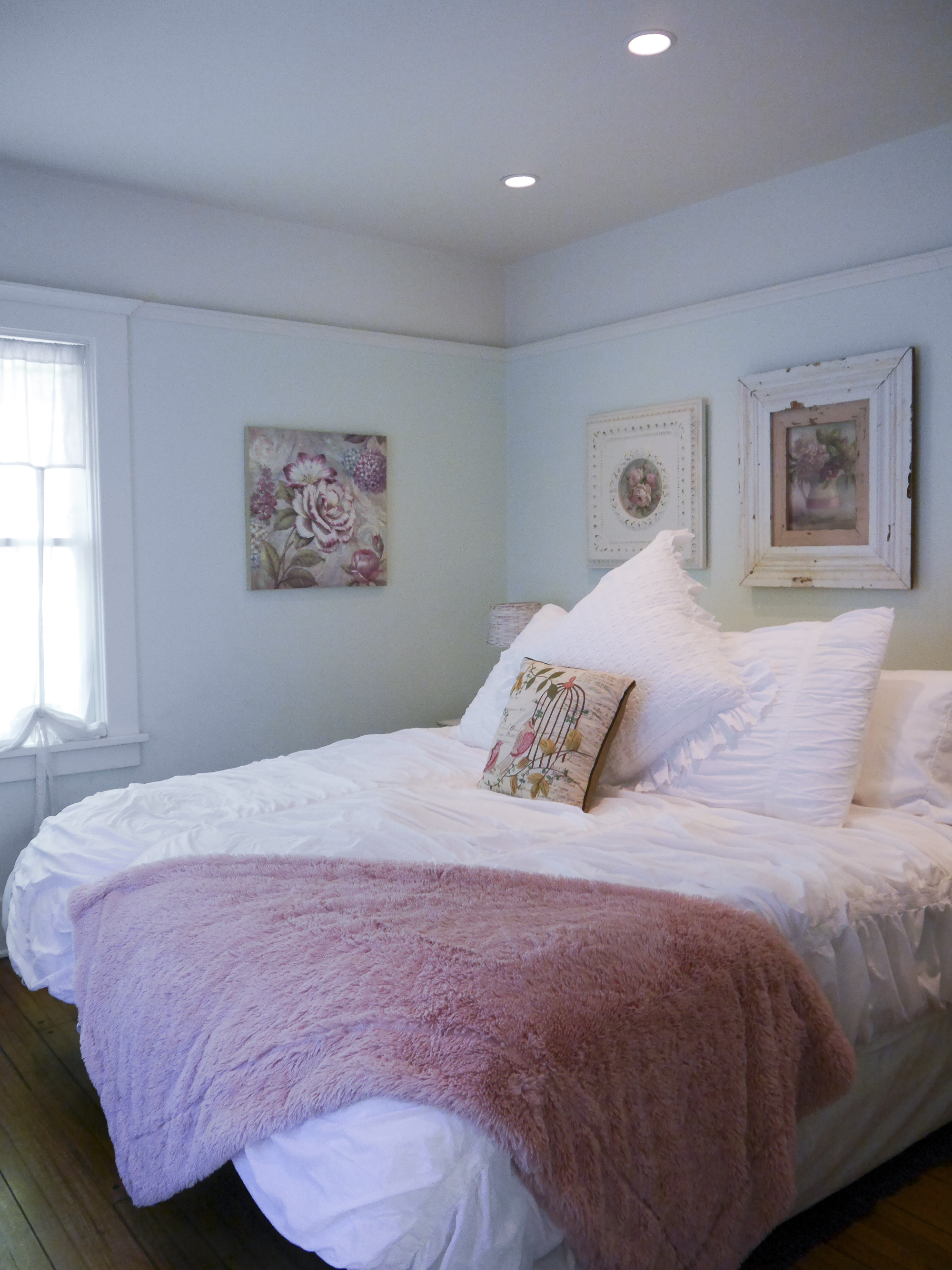 This house is just a gem amidst the bling bling life in Hollywood, yet so secluded that you won't hear anything. Romy put so much love into this house that it is a joy to explore each and every corner of it. She's such a sweetheart, cares for her guests and is the most lovely host you can imagine. I can highly recommend the private guesthouse/rooms as the location couldn't be any better for Hollywood. Runyon Canyon is only 5 minutes by car, Melrose Place, Beverly Hills and all the cool spots are also close to the house. There is a 24h drugstore right at the corner of the street in 3 minute walking distance and a Whole Foods a couple of blocks down of Santa Monica Boulevard. I could go on forever, but see it for yourself. Photos don't justify the oh-so-charming coziness of Romy's beautiful home. And did I mention that you can park your car in the driveway for free in Hollywood? Yes, FREE parking. Another huge plus.
Don't forget the code Ji10 when you book with Romy. I'm not earning any money or commission from your bookings. I really just wanted to share this beautiful home with you and hope you will have a great time in LA with Romy when you get to stay at her home.