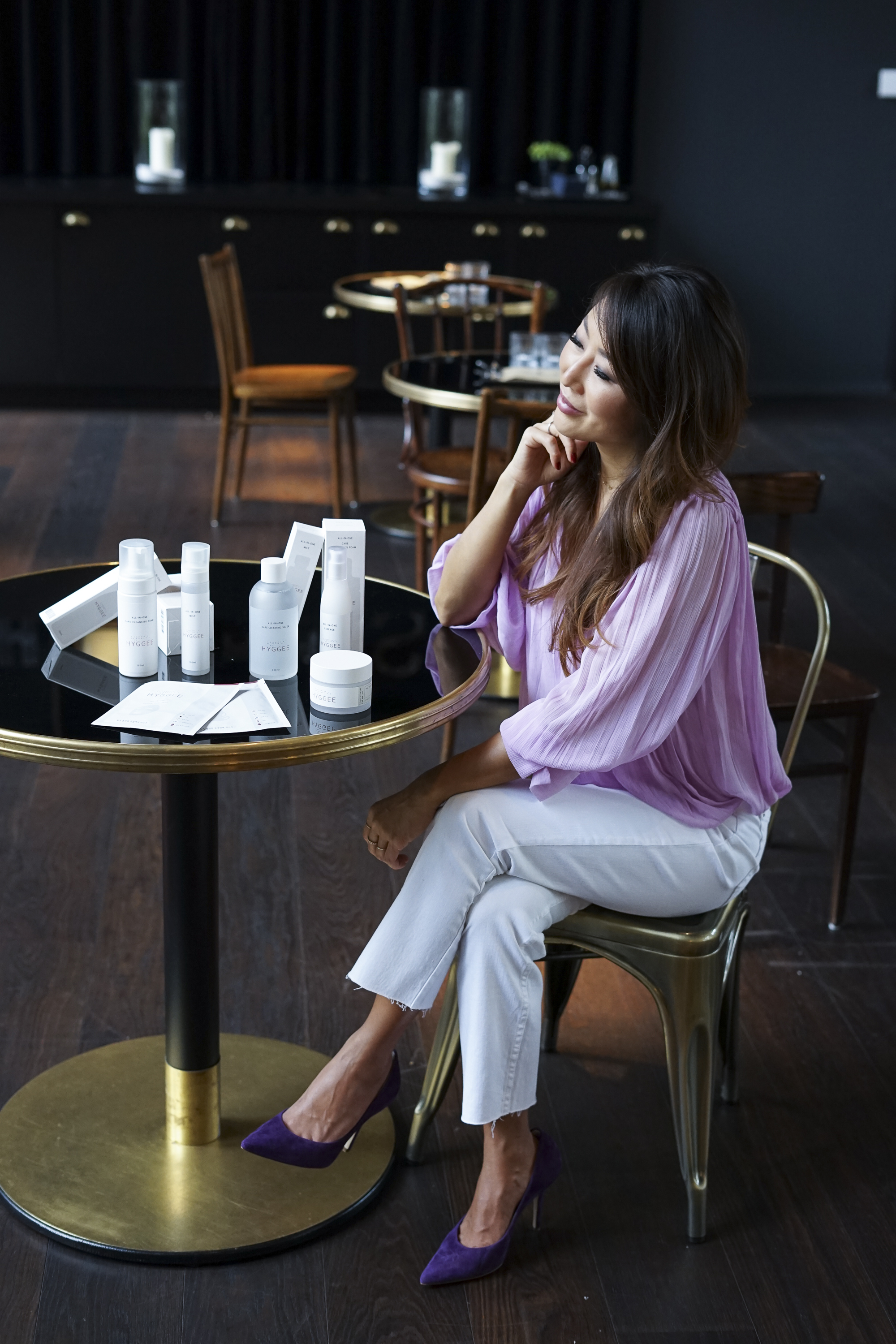 *In collaboration with KOMAWO
Happy Sunday beauties!
One of my dream was to become a beauty supporter for K-beauty and guess what. My dream came true! I'm the new K-beauty ambassador for KOMAWO!
KOMAWO means thanks in Korean(in an informal way – Du Sprache) and is a K-beauty online shop based in Germany. I've met the (very passionate) CEO, visited the office and checked all their products.
So you can trust me that all products are certified and suitable for the German beauty market. And a great plus is, that the selected brands on the KOMAWO website are not involved in any animal testings! Double thumbs up!
I also love the clean design of the website and how easy it is to navigate.
You get free shipping over 40 Euro to Germany, Austria and Swiss only right now.
The KOMAWO online shop has been launched 3 weeks ago, so as the business will flourish the more European countries will be added for shipment.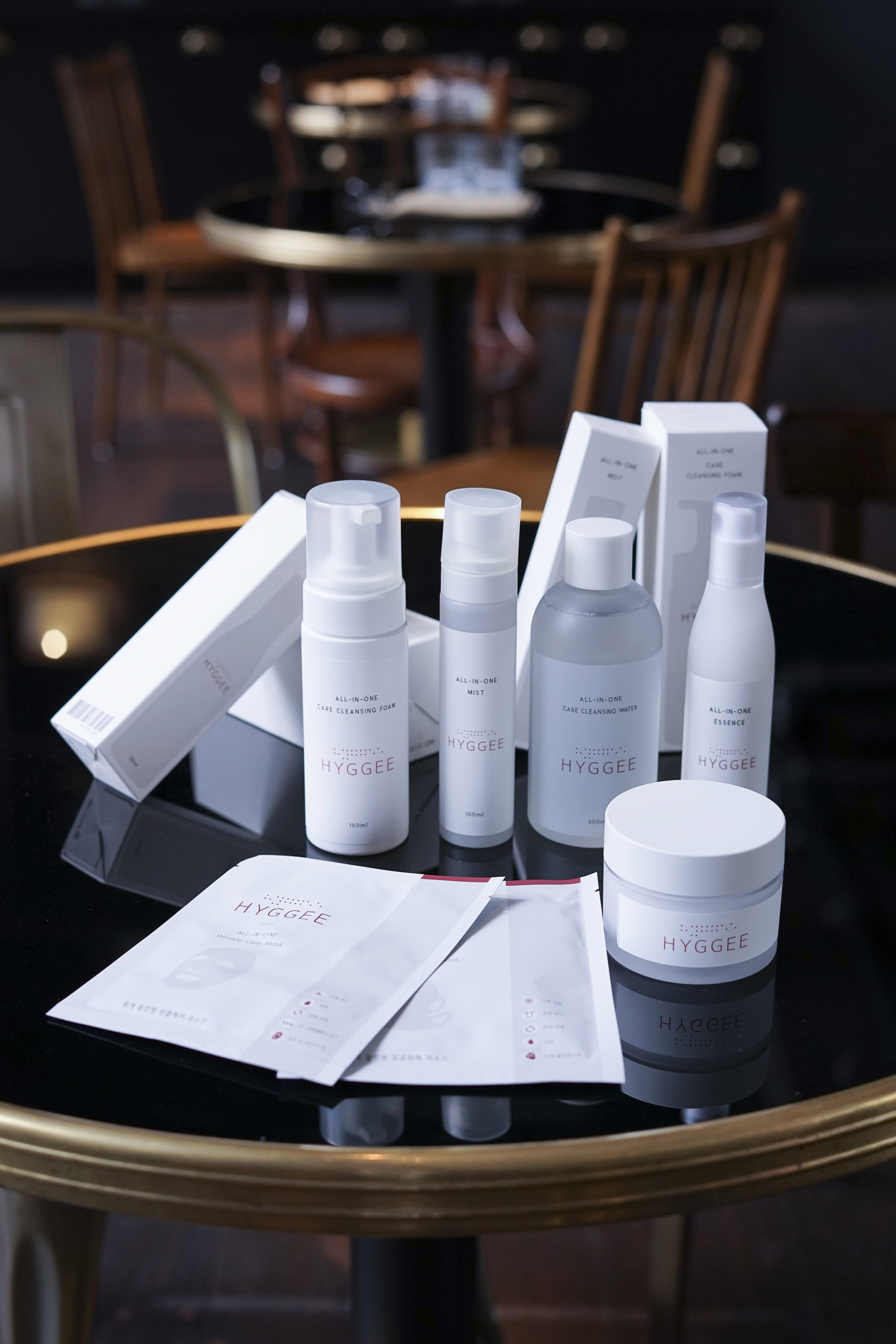 My duty, which I will take super seriously :), is to bring K-beauty closer to you, introduce (new) Korean brands, talk about skin care and share my real experiences with you. And I'm so excited to be your very own K-beauty KOMAWO ambassador! So let's get started with the first brand.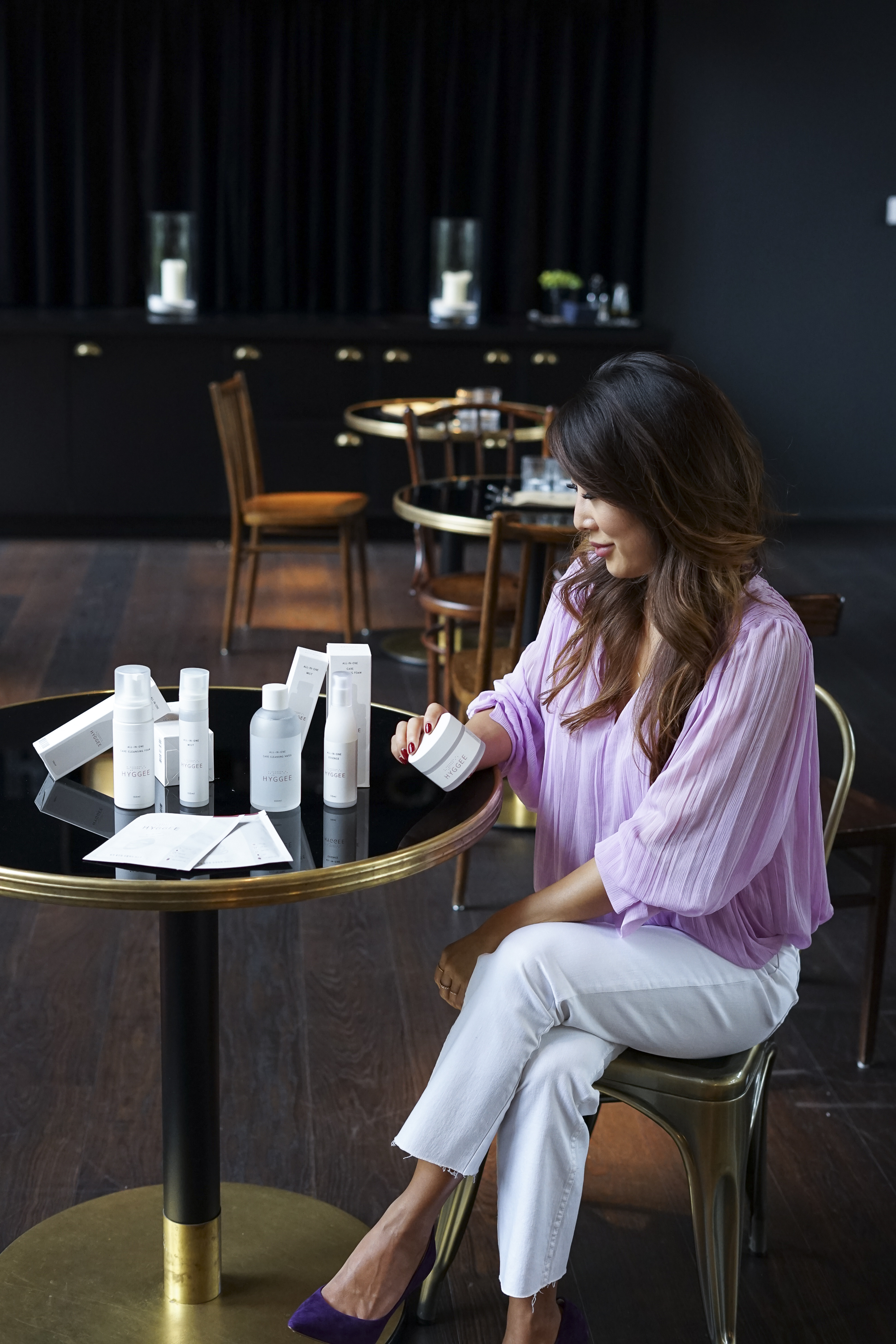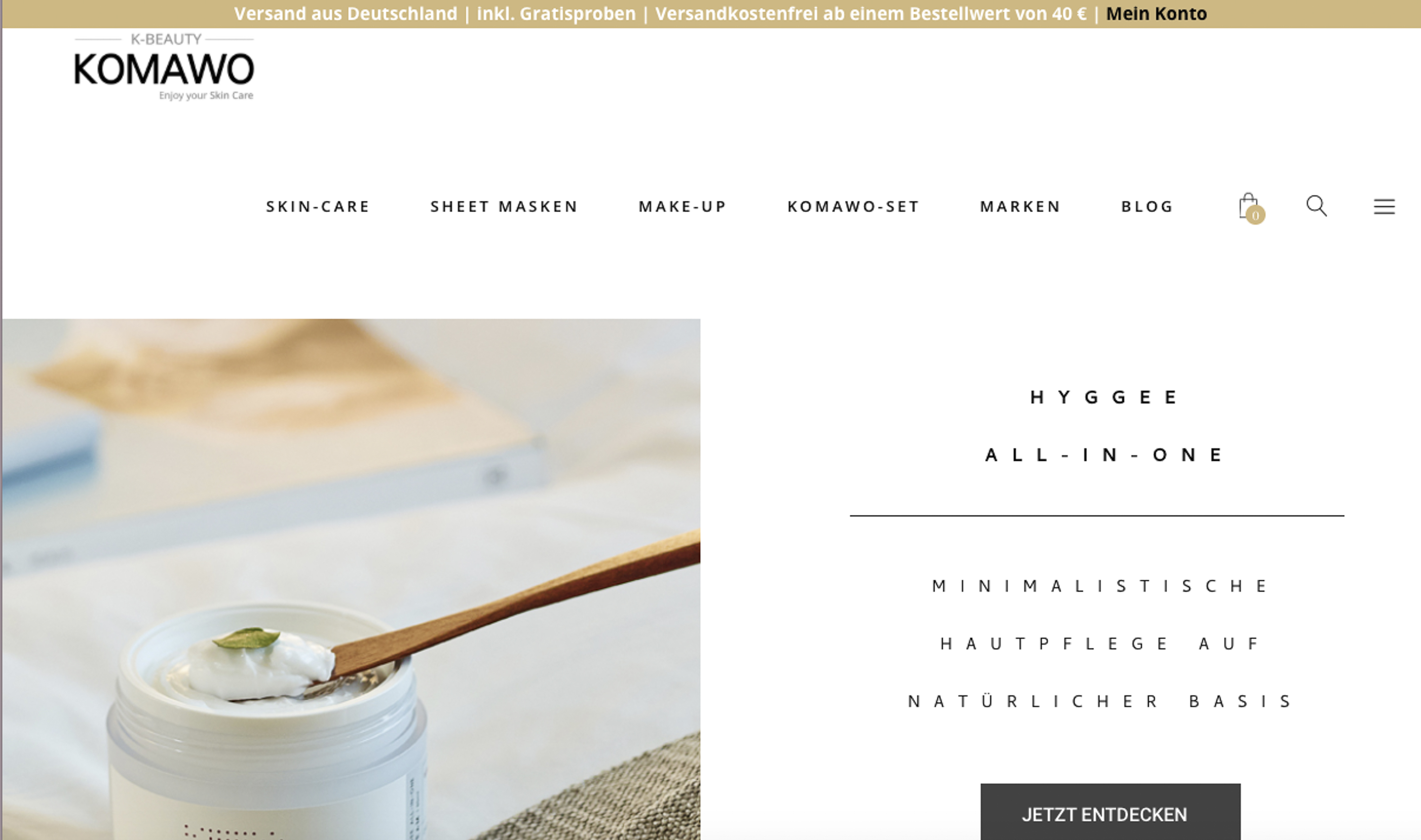 I've chosen HYGGEE because of the minimalistic design and its simple 2-2 step skin care. Hygge is a Danish word for a special feeling or moment of coziness. The Korean beauty manufacturer Hocos adapted this lifestyle into their products with the slogan `Our skin doesn't need that much`and the brand HYGGEE was born! HYGGEE specializes in anti-aging and hydration to keep your skin moist and plump.
I really love the simple, clean design and the ALL-IN-ONE philosophy.
It's perfect for those who are not familiar with the 12 steps(!) Korean regimen or just wanna use two or three products for their daily skin routine, which is totally fine. I always say, better than nothing. ;)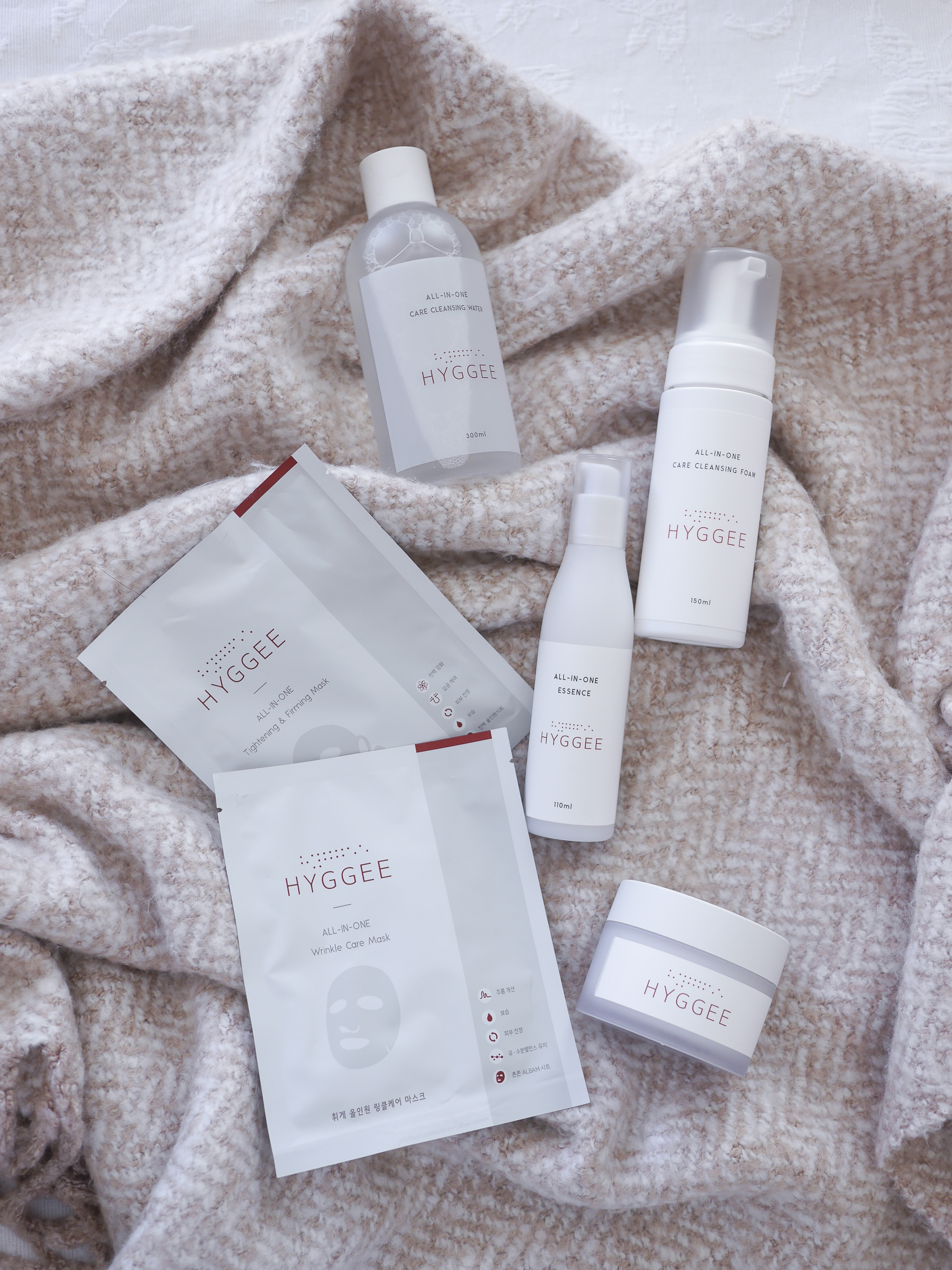 When I saw the ALL-IN-ONE HYGGEE MIST, I was literally jumping for joy. It's the best thing to refresh your skin and keep it moist during the day. Especially on my flights. Can't live/fly without my mist! The good thing is, it's 100ml so you can carry it in your hand luggage! Jackpot!
I always start my day with warm lemon water and mist before work is calling. My skin loves this refreshing moment and it makes me awake as well. The mist has a very fresh, slightly citrusy scent which I'm obsessed with. You will love it!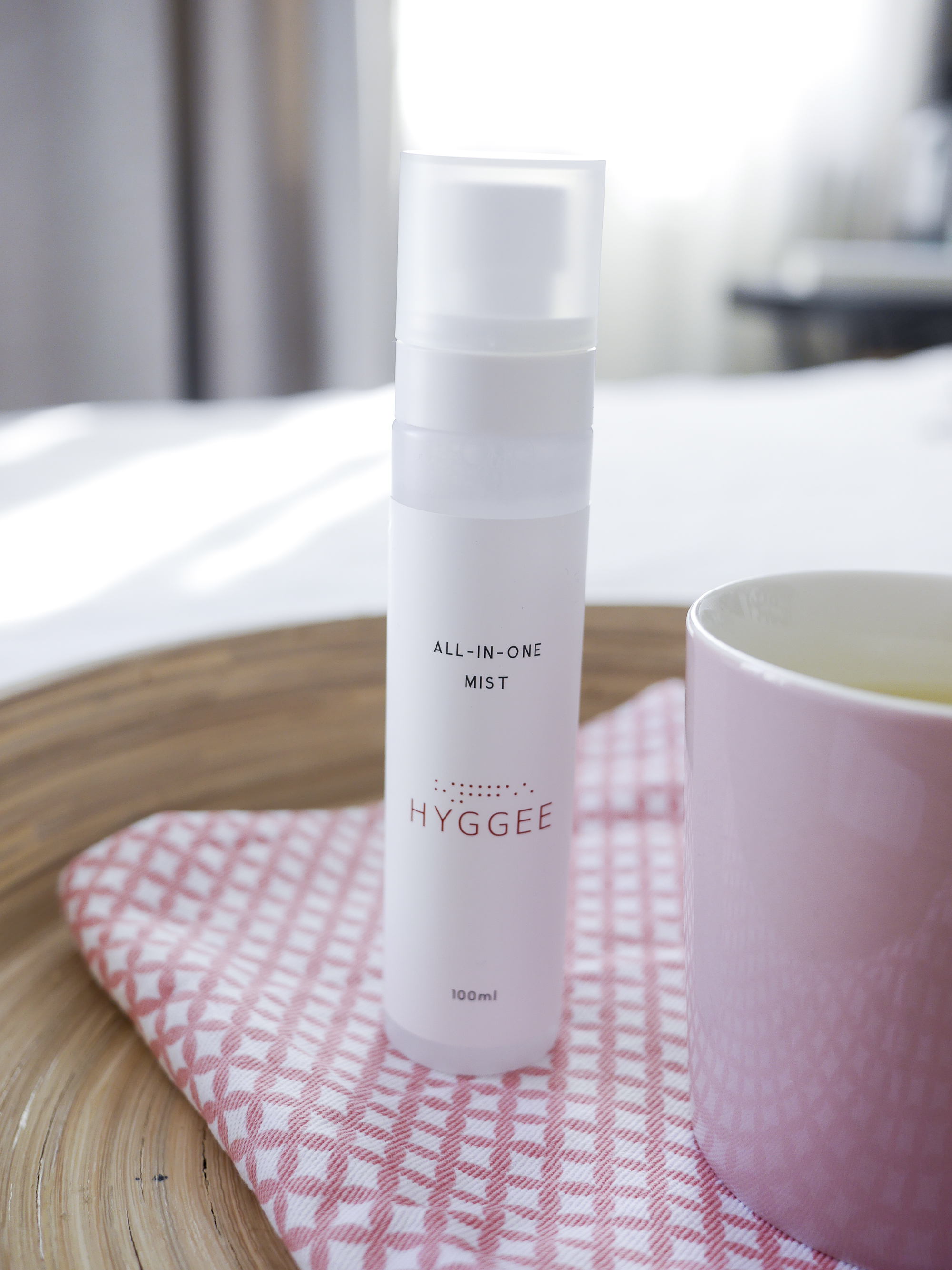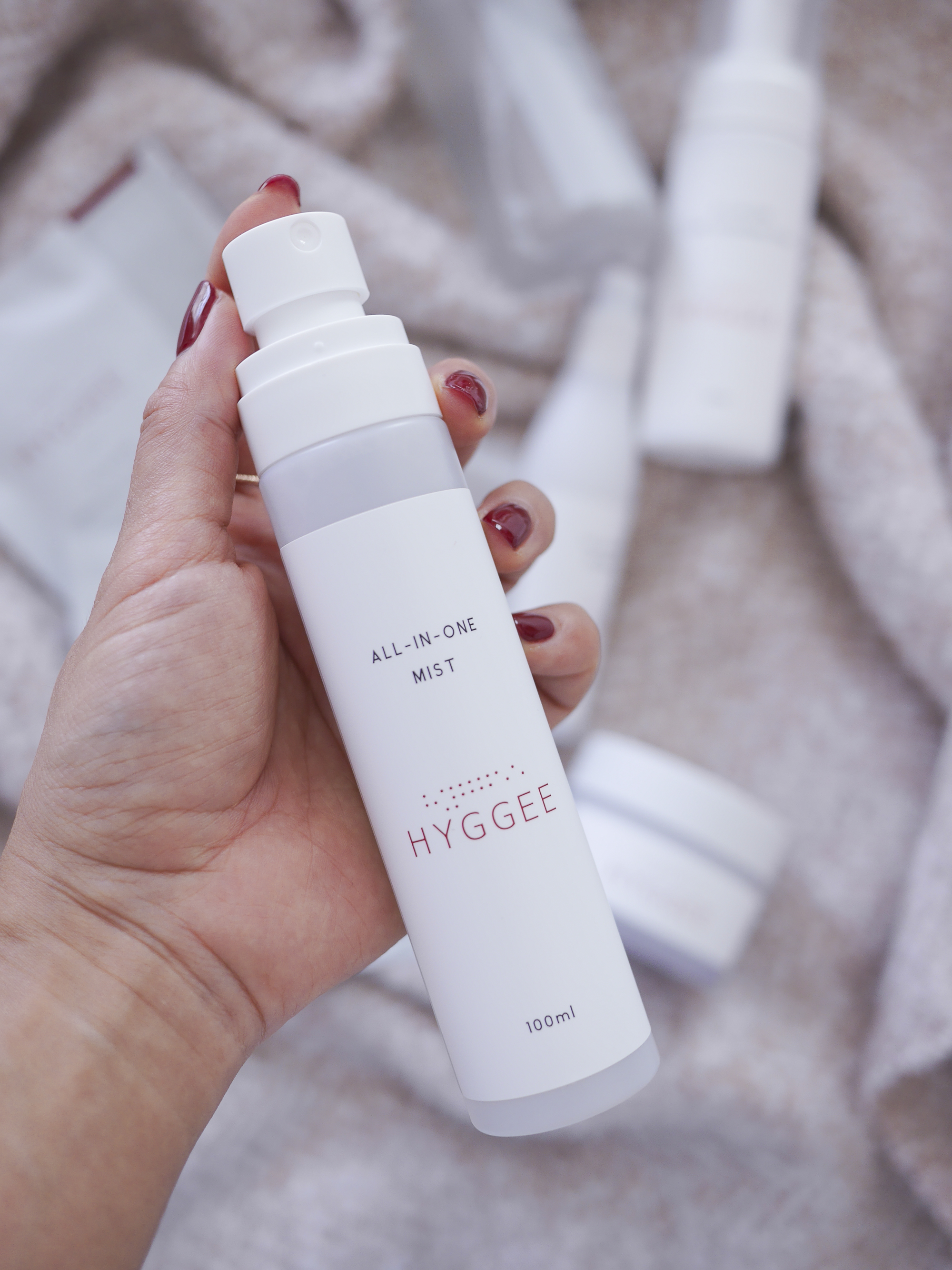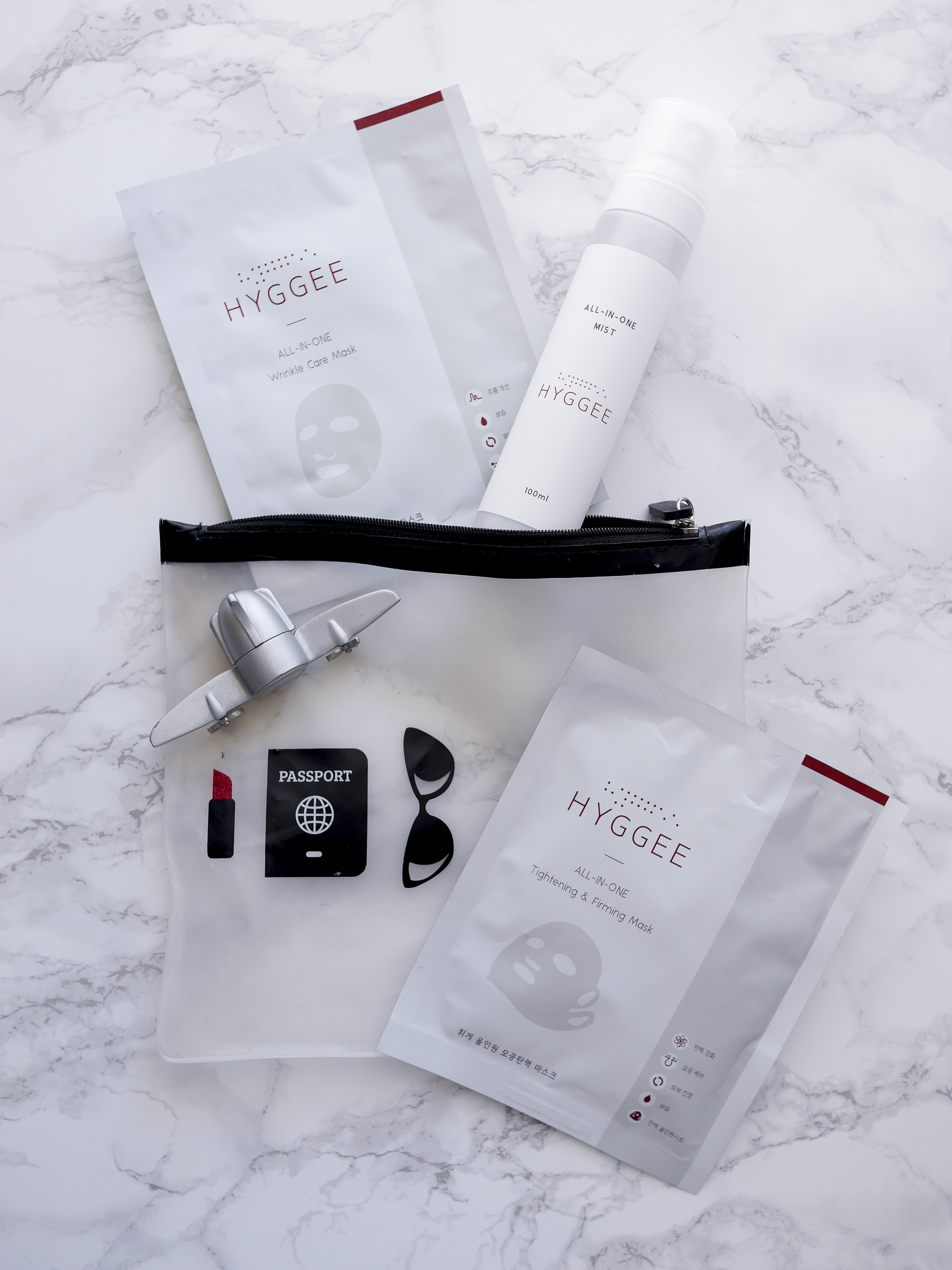 Here we start with the 2 step double cleansing. Take a cotton pad and remove your makeup with the ALL-IN-ONE CARE CLEANSING WATER. Step 2 is the ALL-IN-ONE CARE CLEANSING FOAM. And you know how much I love cleansing foams! I've been using cleansing foam for years now and never looked back on other products. It's the most mildest way to clean your face.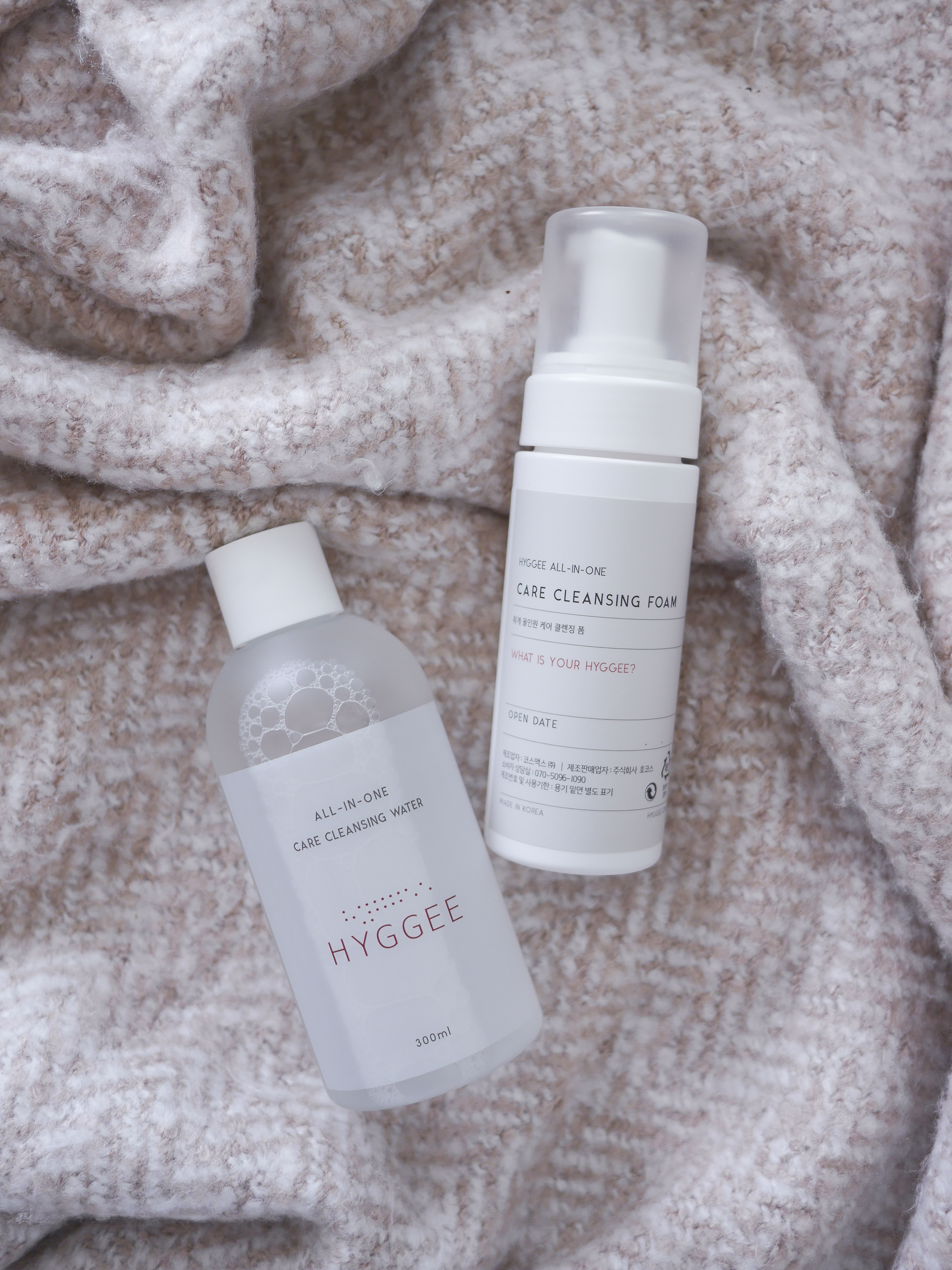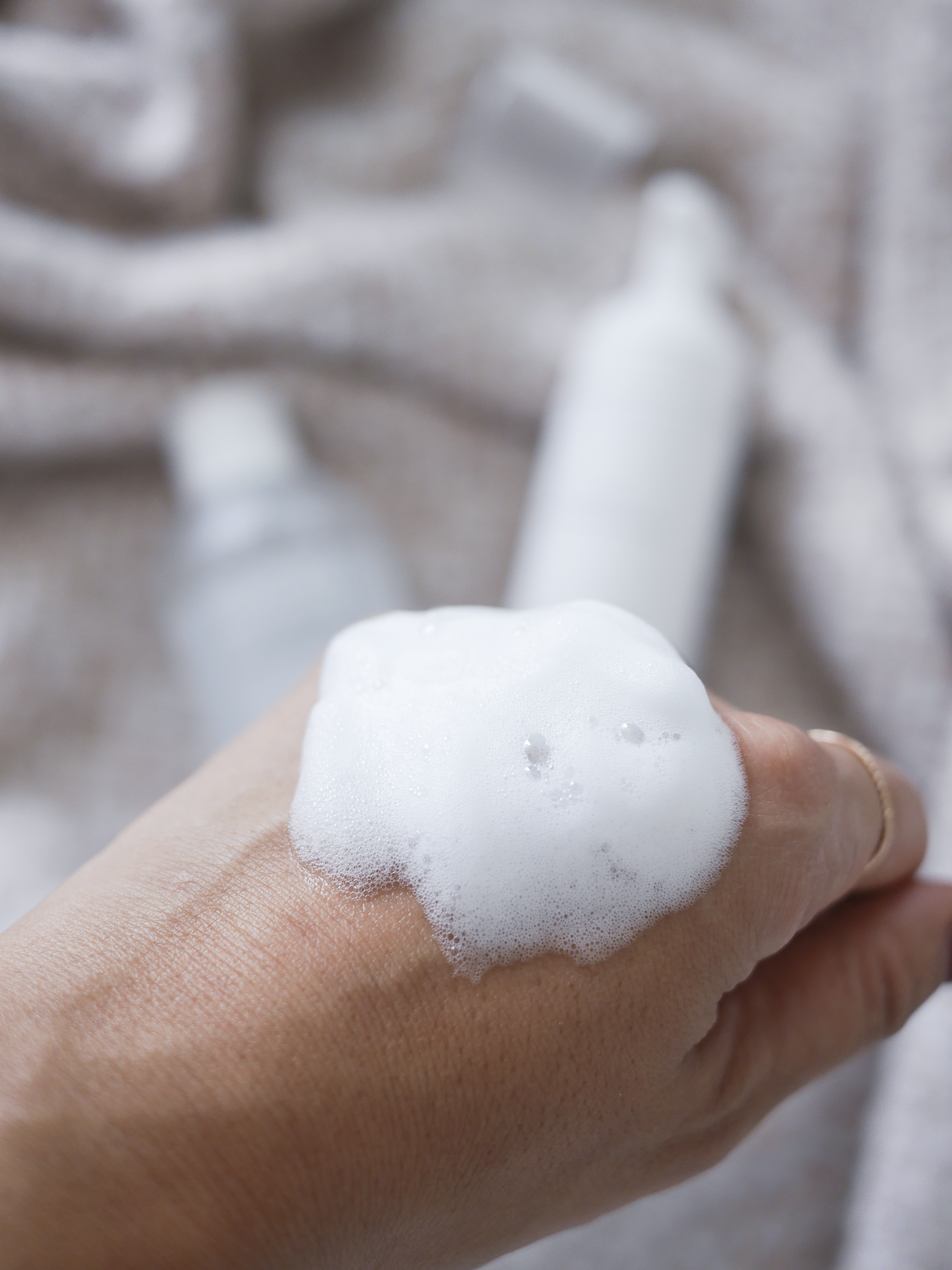 If you have been using only one product, let's start with a 2 steps routine. :) Little by little.
We always start with most watery one and end with the most creamy heavy product. In this case, apply the ALL-IN-ONE HYGGEE ESSENCE(moisturizing) first and then the HYGGEE CREAM. It's easy as pie, right? They also have HYGGEE ONE-STEP FACIAL ESSENCE FRESH for oily skin.
Stick to this routine and your skin will thank you later. Or me.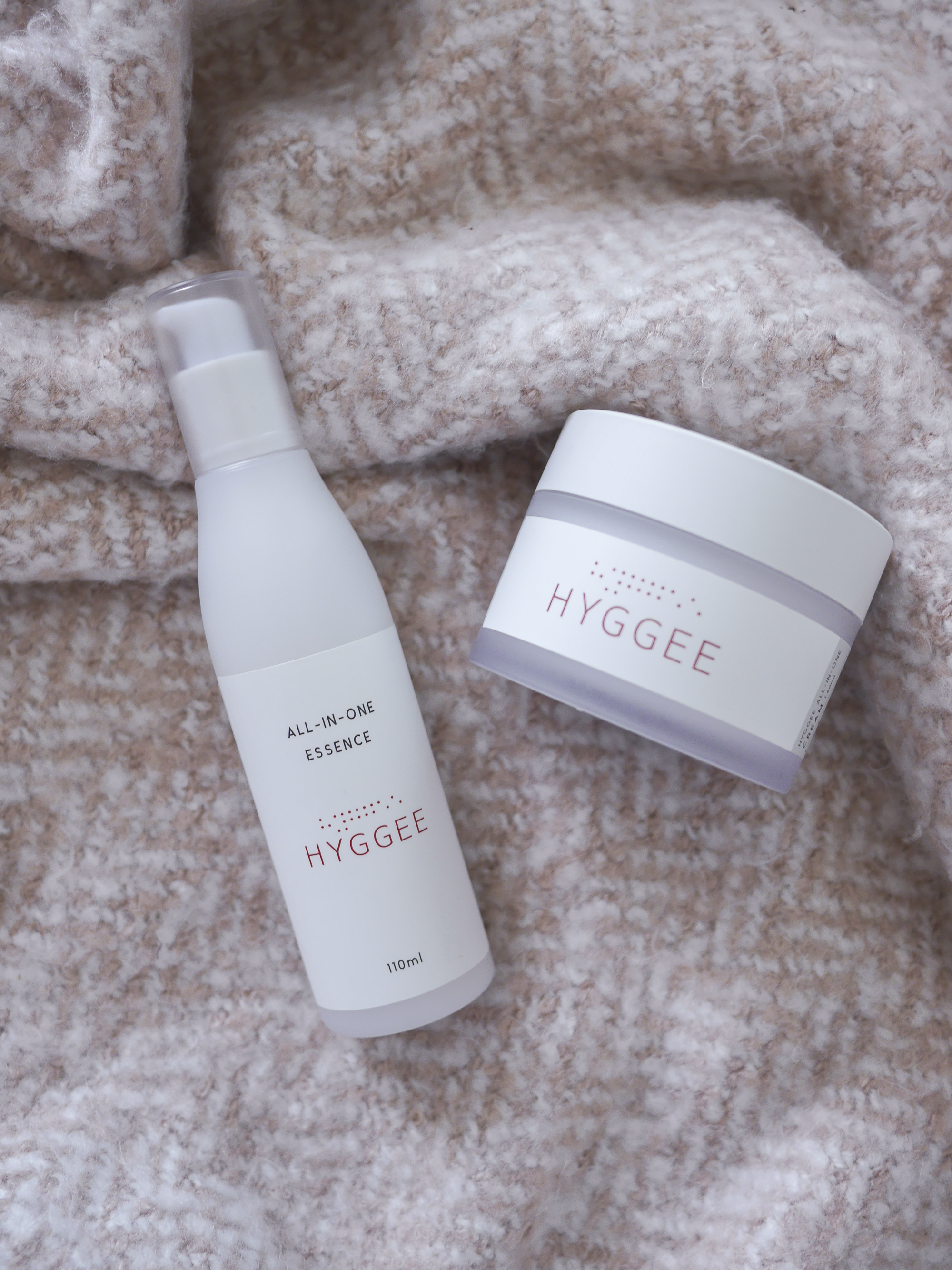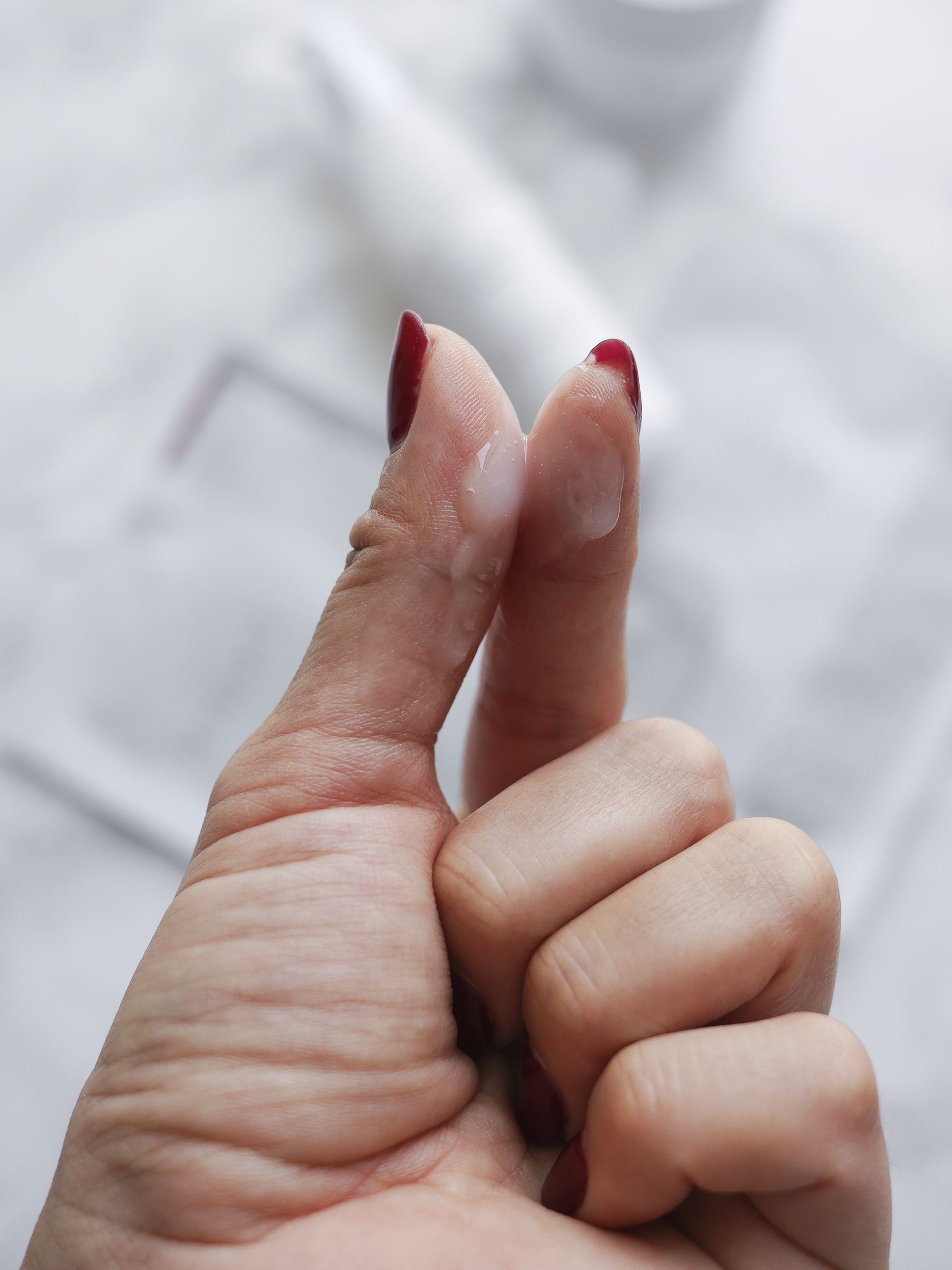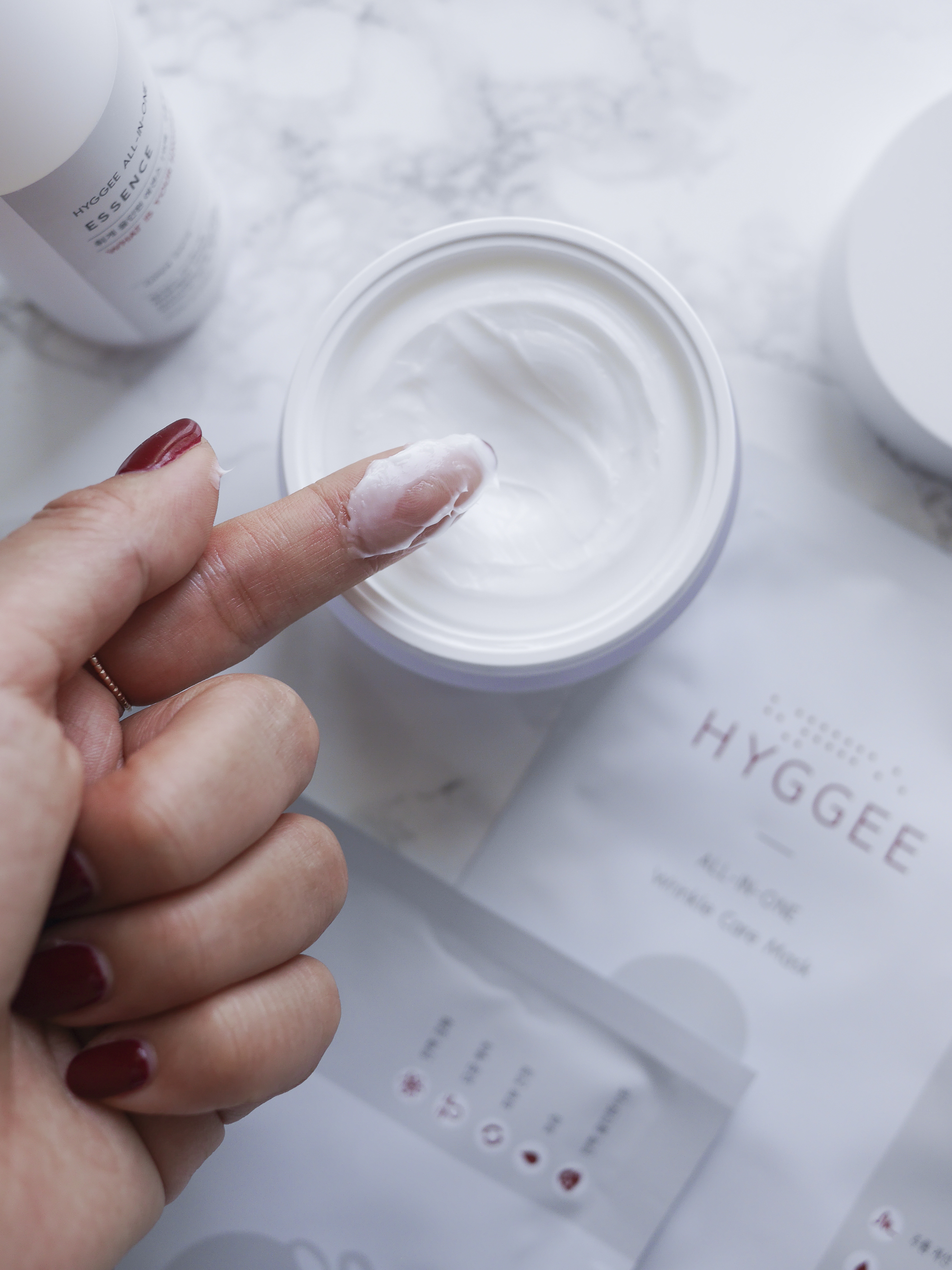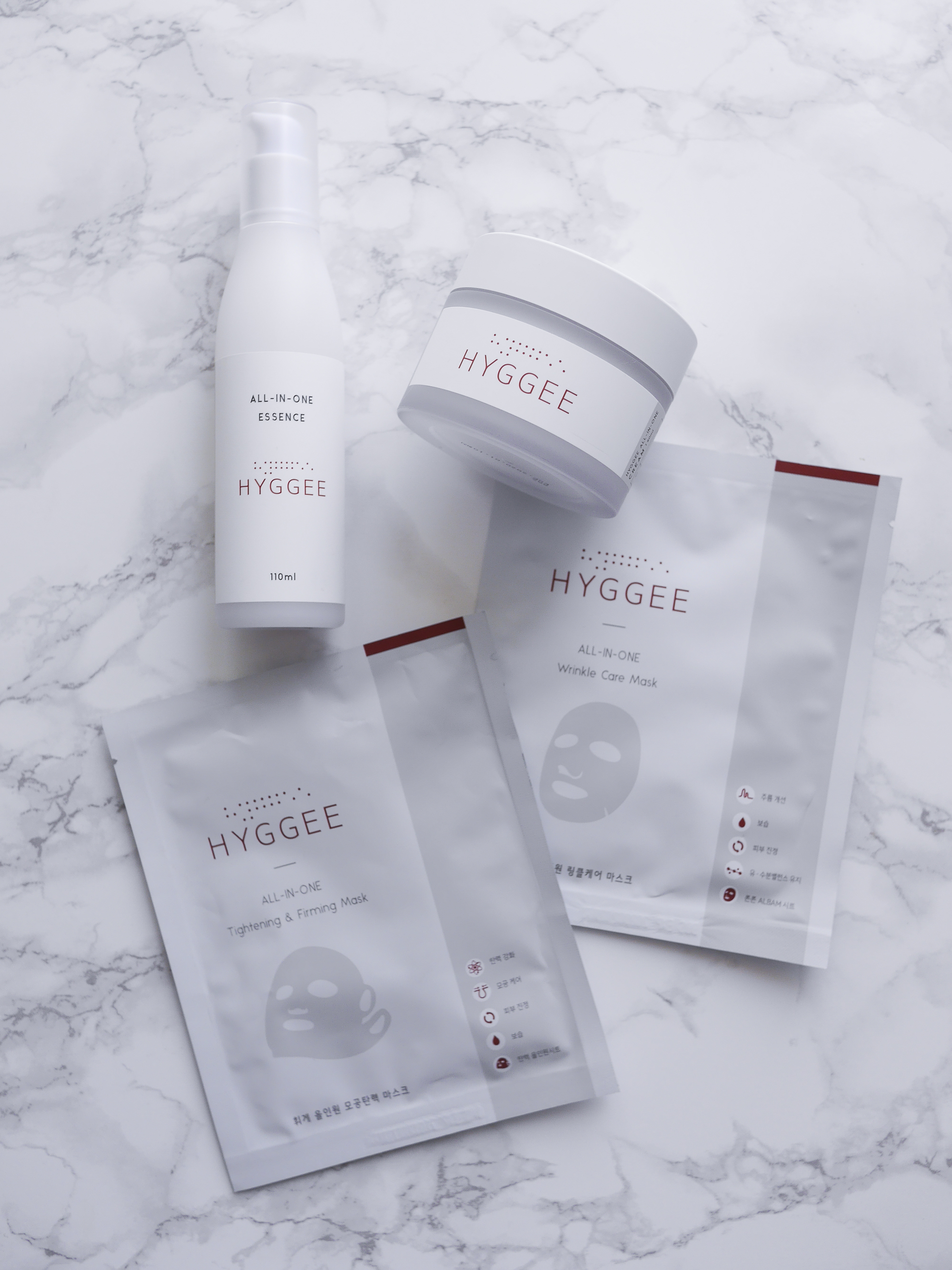 The revolution of K-beauty probably started with the sheet mask and quickly became a part of the home skin spa. :) I never run out of sheet masks. You can add the HYGGEE sheet mask(wrinkle care & tightening firming mask) as step 3 to your skin care routine to seal all the goodness in.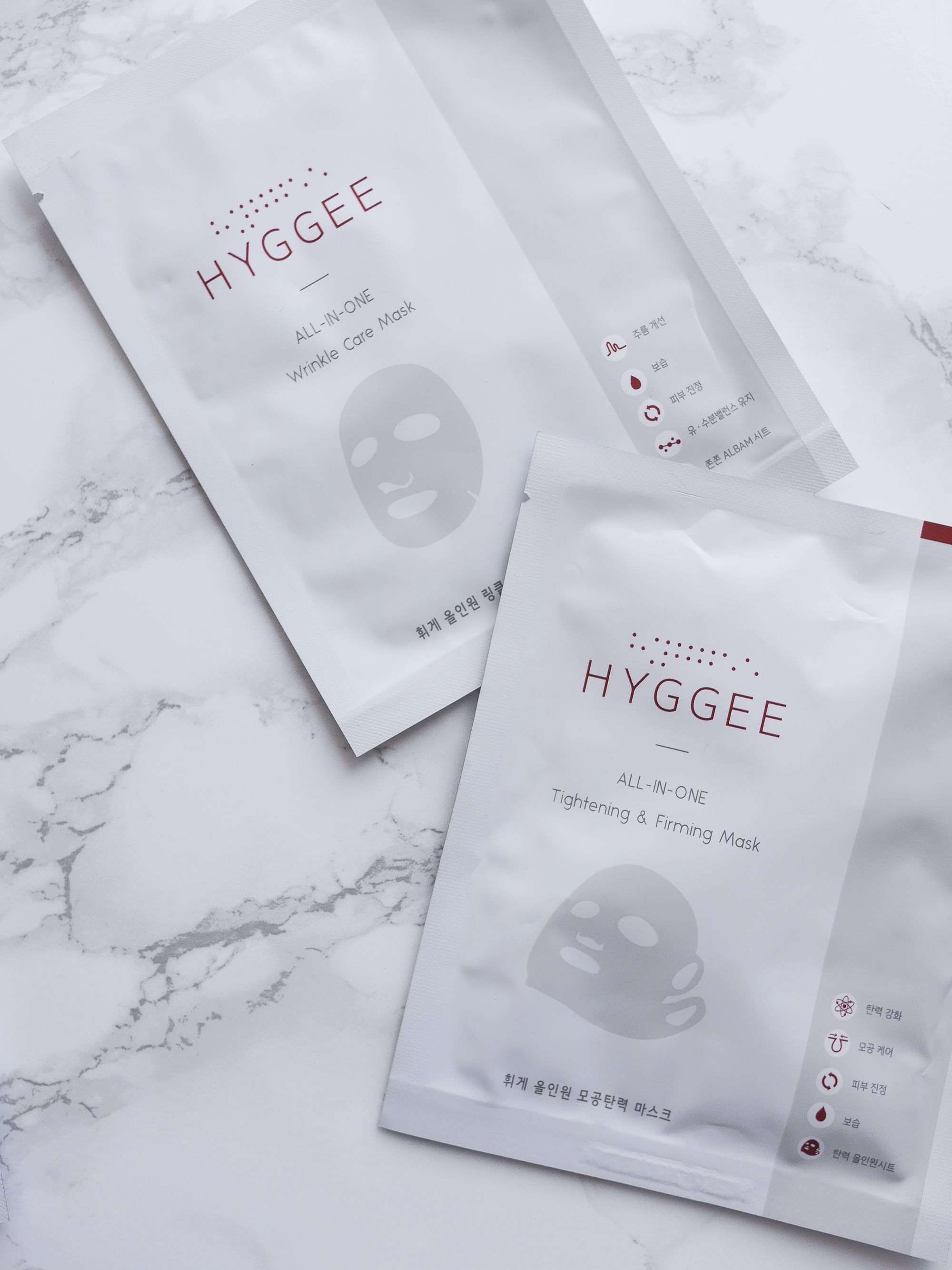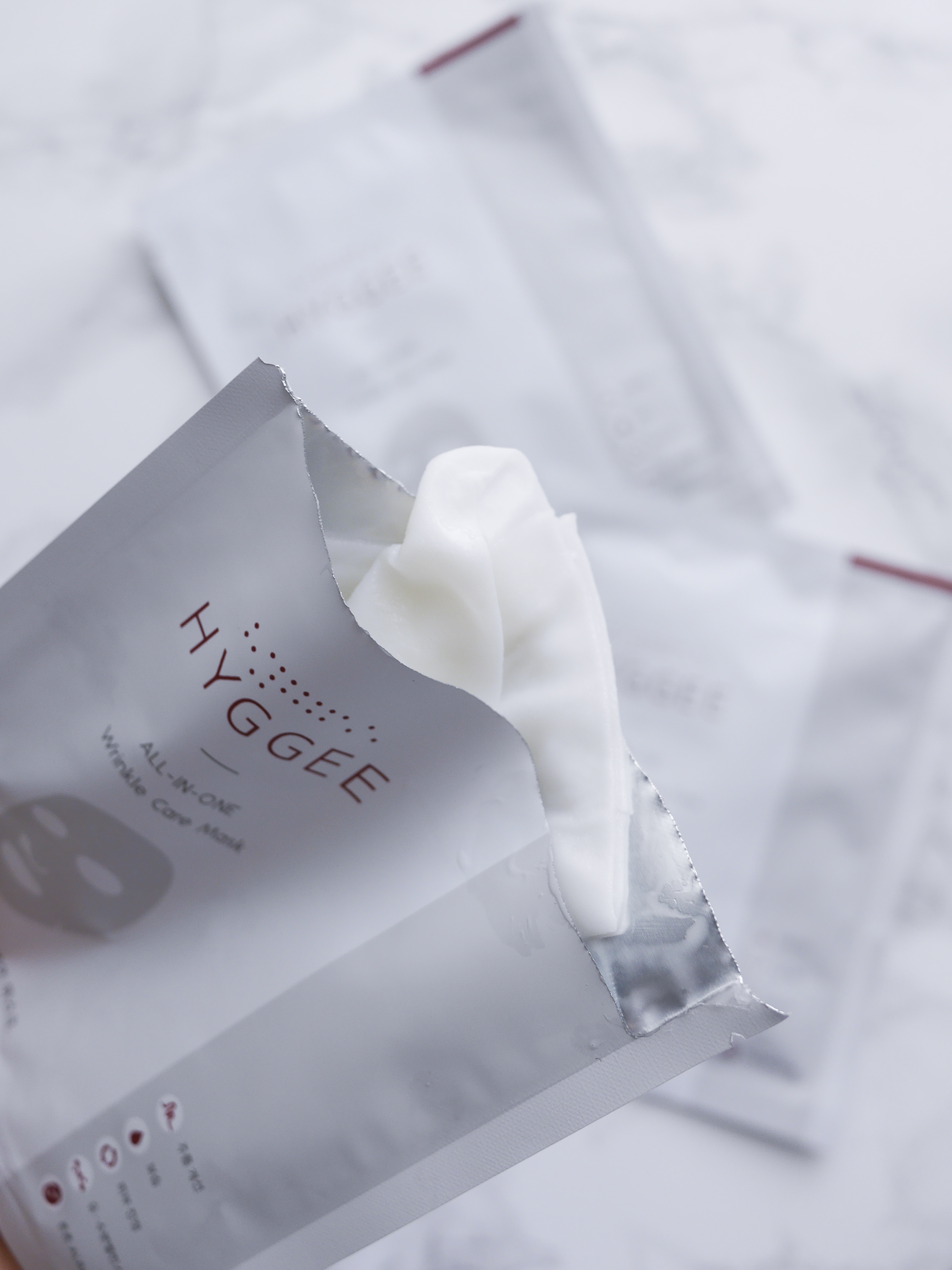 And here I have a revolutionary product for you which you will need and love! It's the 3D SILICONE MASK COVER which has a patent on its unique design. I'm pretty sure you have experienced your sheet mask falling off when it got dry over the time. This silicone cover will hold the sheet mask in its position and helps to absorb the product as it seals it all in. You can reuse it(just wash it under lukewarm water) every time and even put it in the fridge or warm water for cold/warm use! It's so genius and I love it! It's the best beauty 'hack'!
Stay tuned for this product! I will let you know when it's available online. :)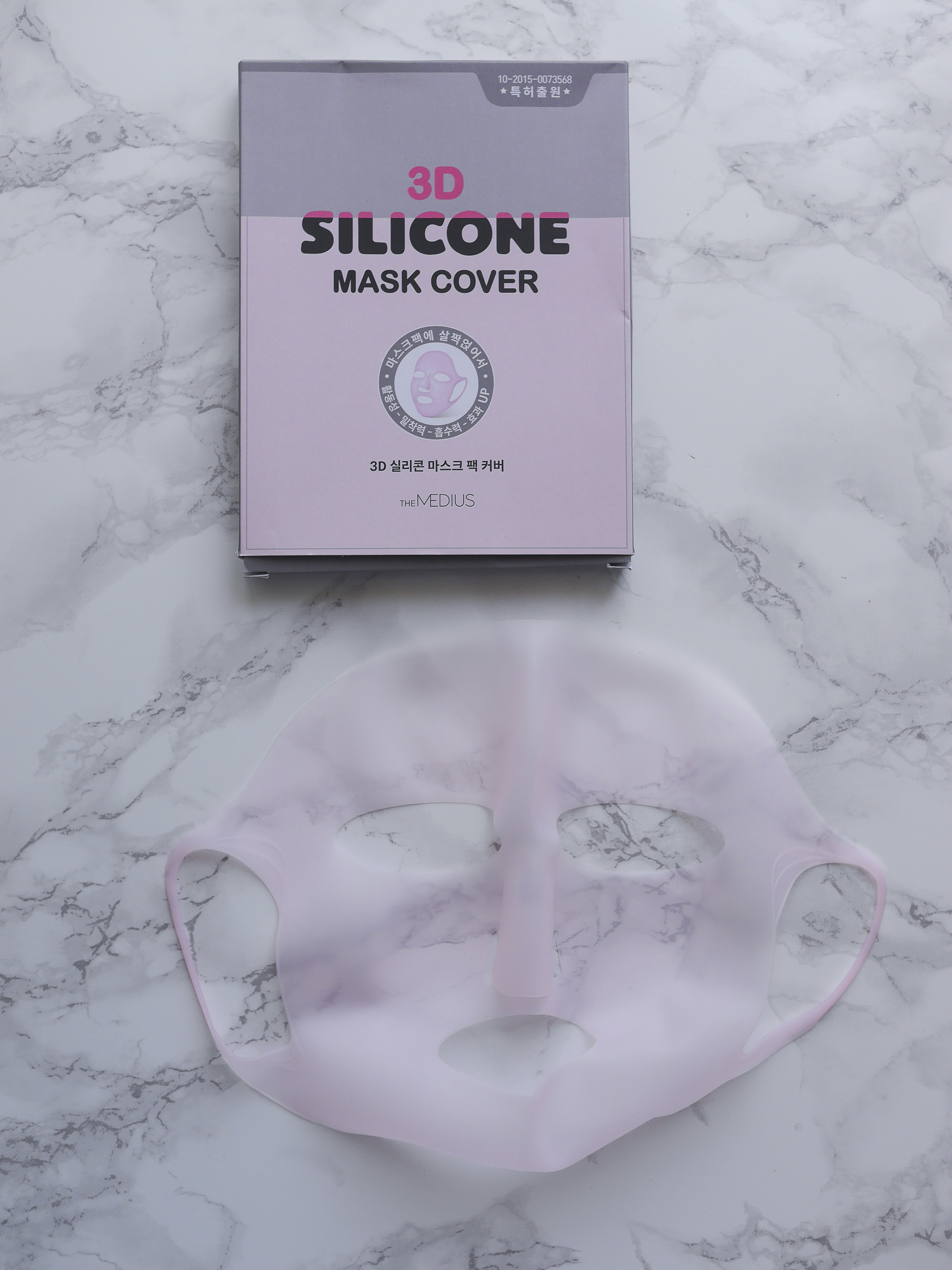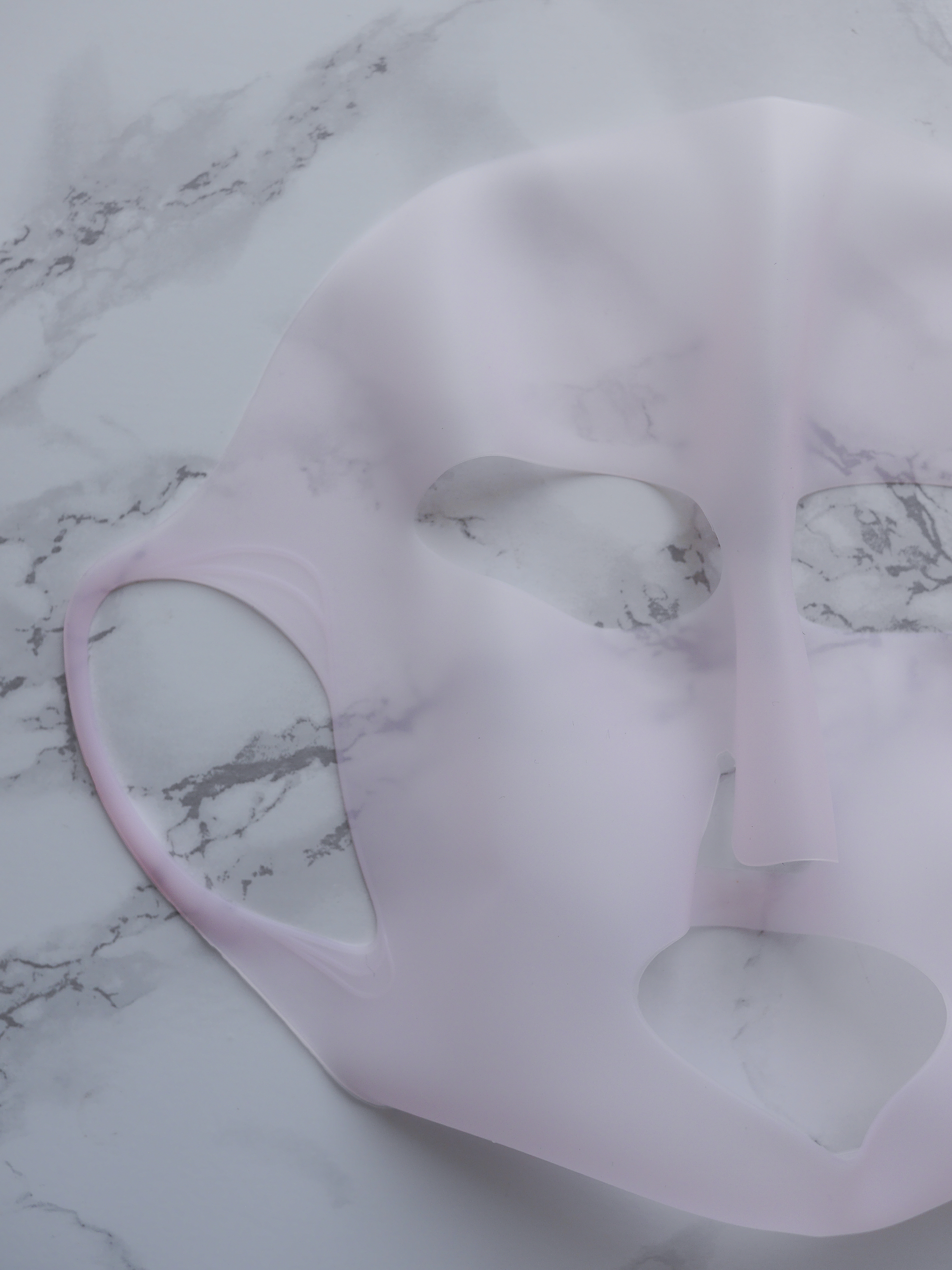 I hope you enjoyed my first blogpost about the Korean beauty brand HYGGEE, which is available at KOMAWO. It's also available at Selfridges if you wanna take a look at the products.
And we have a special code for you. Use CLASSY30 for 30% discount on the entire store until next Sunday! Happy Sunday Shopping beauties!