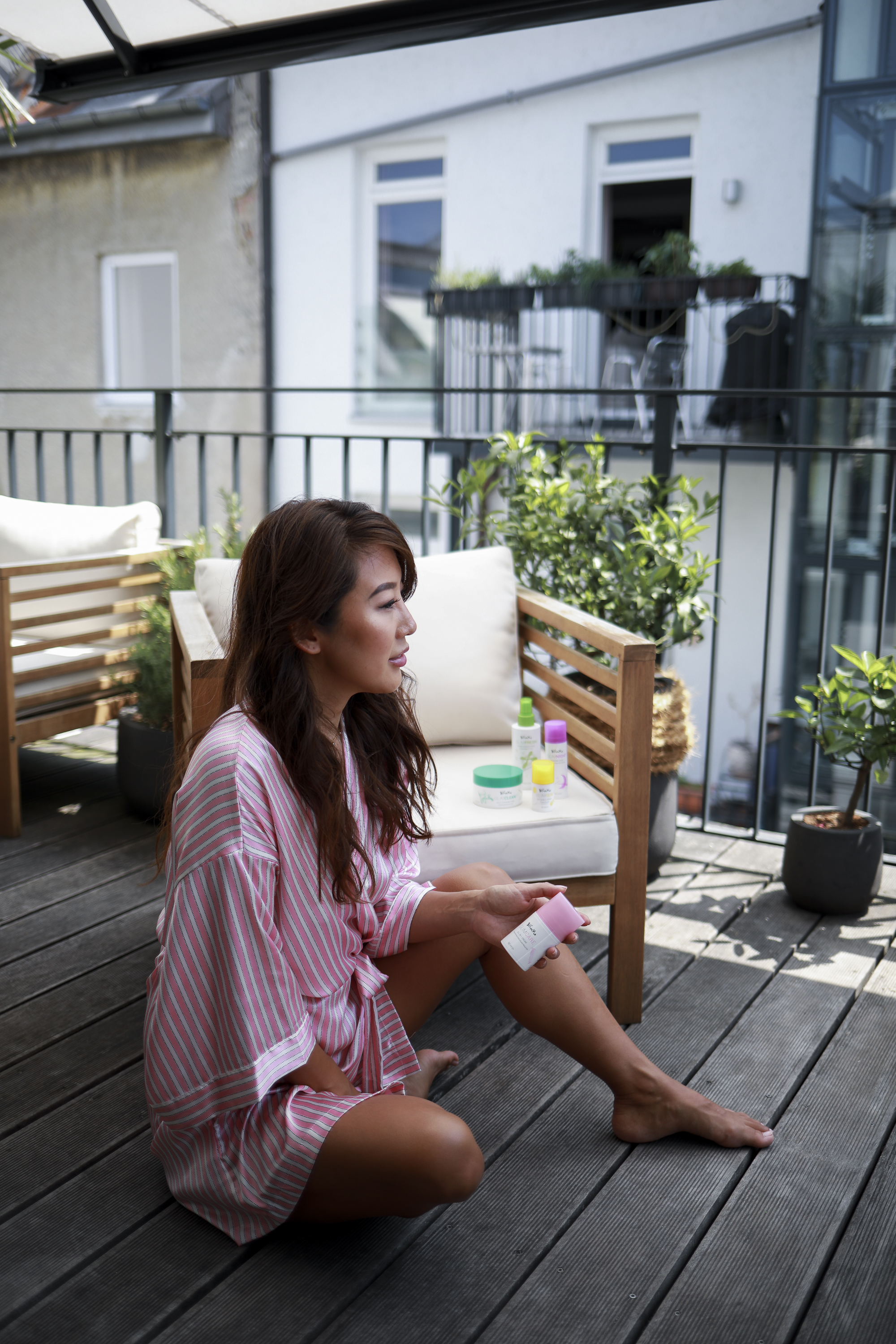 Hi K-beauty lovers!
I've already talked on Instagram about the cruelty-free K-beauty brand Glimyu and wanted to share with you my honest opinion about these products.
Glimyu was founded in 2018 by Giyeon Hong-Nellen and is based in Germany. So Giyeon combined the best of two countries into one very approachable skincare that is easy to use and most of all – fun. The philosophy of Glimyu was to bring the awareness of K-beauty to Europe and make skincare happen one Glimyu product at a time. So let's meet the beauties!
Glimyu in a nutshell.
Cruelty-free.
No parabens.
No bleaching agents.
100% vegan.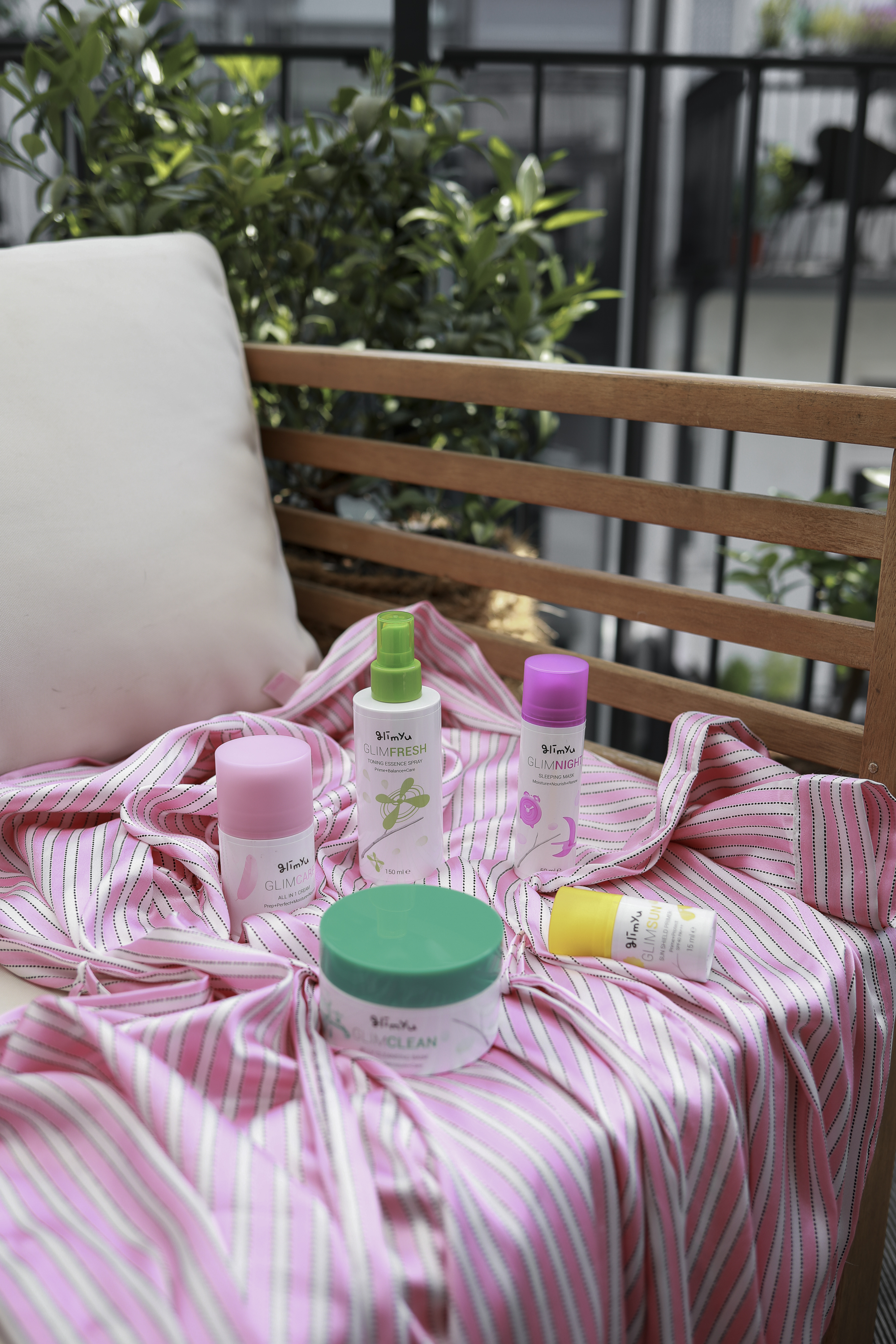 GLIMCARE
GlIMCARE is the day cream, that suits every skin type. Camellia oil helps to prevent fine lines and wrinkles while the texture remains light and easily to apply. And I love the airtight container. You don't have to stick your fingers in a jar and the cream stays sterile. Sunflower oil nourishes your skin and leaves it with a glow. It's a fuss-free day cream that anybody can use. It also has a very pleasant scent which is not overpowering.
GLIMSUN
If you ask me, this is the Glimyu signature product! I've raved about it endlessly on Instagram and it's still my favorite. The invisible primer is the perfect base for your makeup. I never seen a sunscreen that leaves my skin that smooth and matte like GLIMSUN. It covers all my pores and adds a silky feeling to my skin. Vitamin E protects your skin from free radicals and SPF40 PA+++ blocks harmful UVA and UVB rays. I use at least SPF30, so this product hits all the marks I need for a sunshield primer. Five stars and highly recommended! The only downside of GLIMSUN is the size. I would love to have at least 60ml for my daily use, that we don't have to waist plastic containers.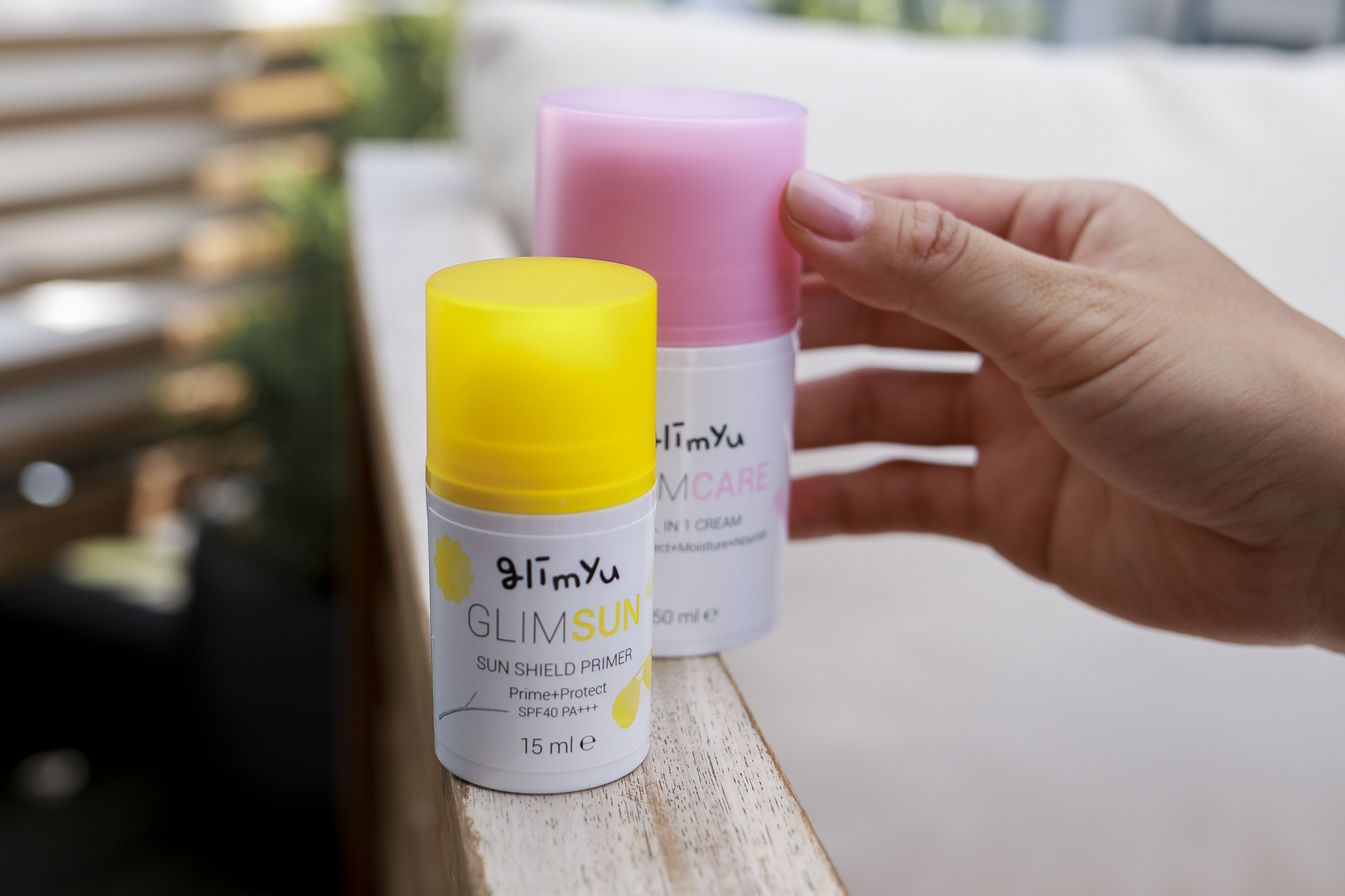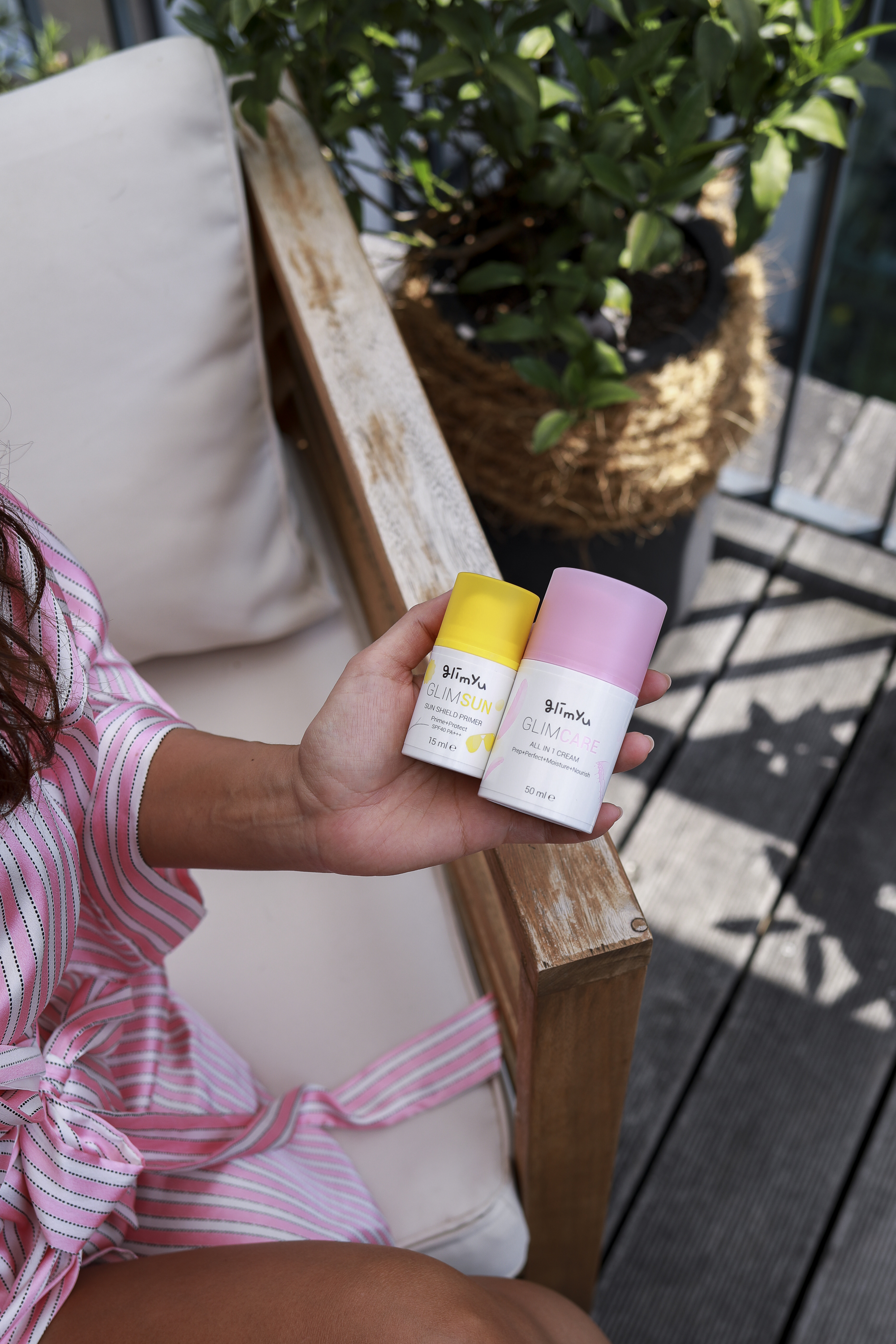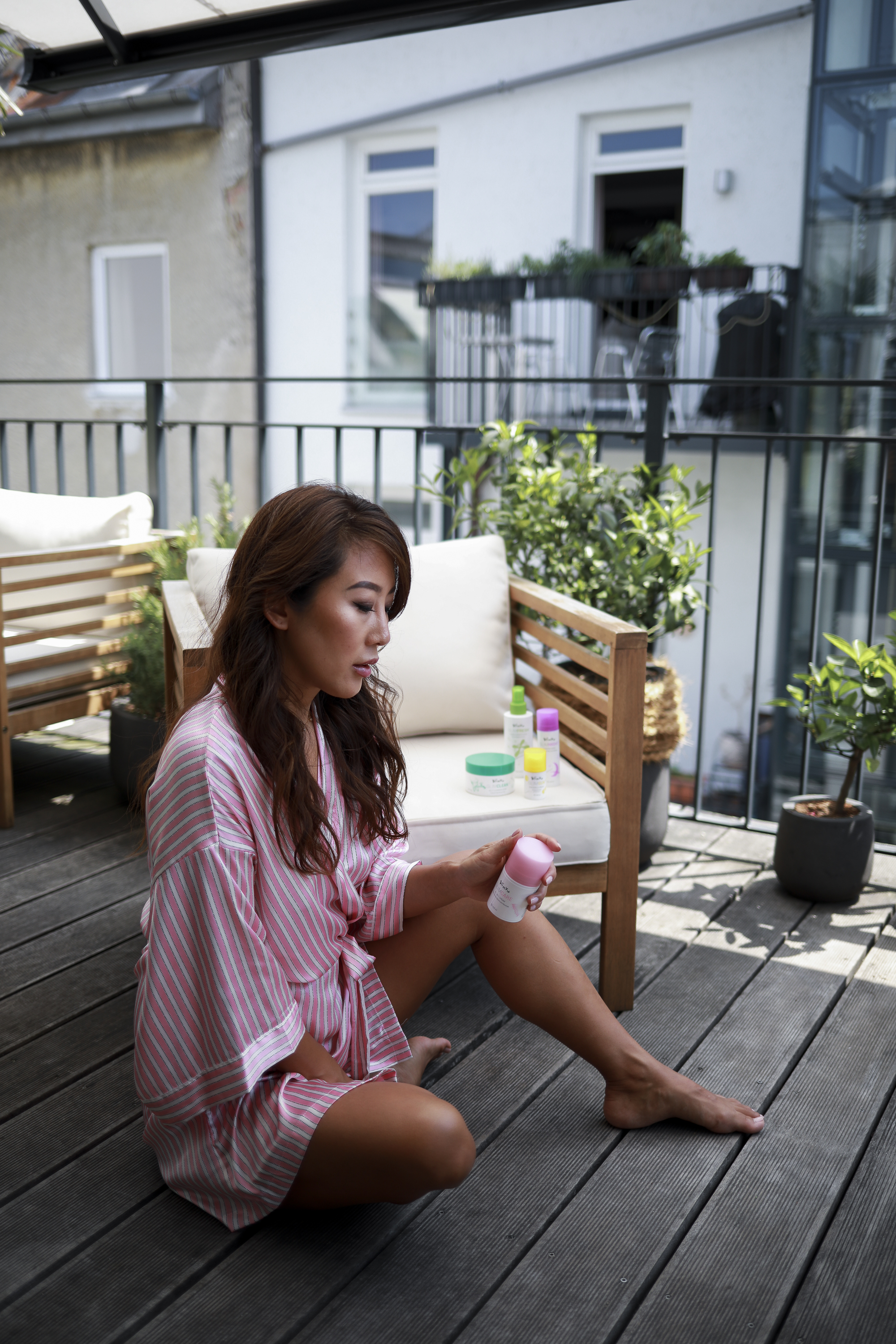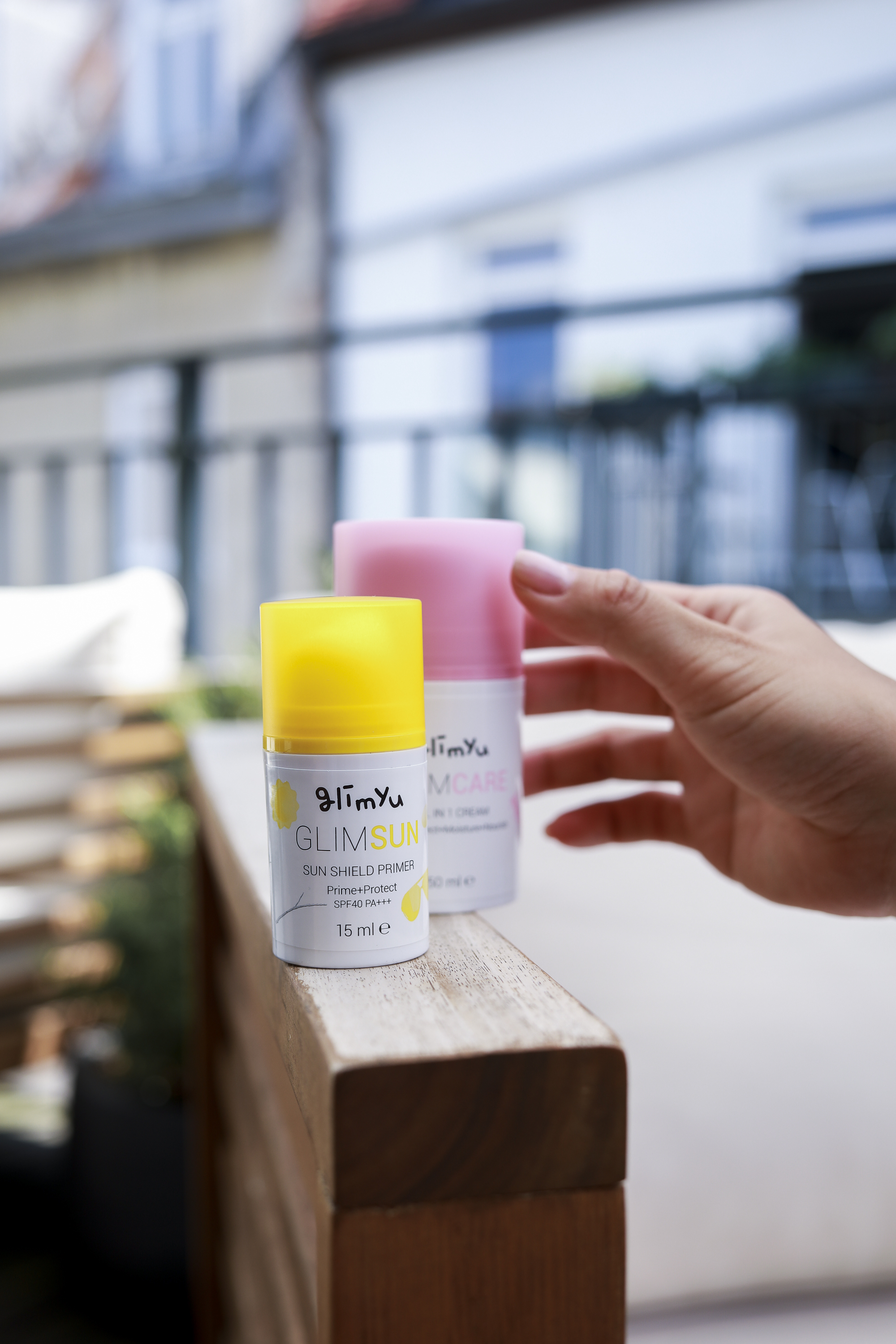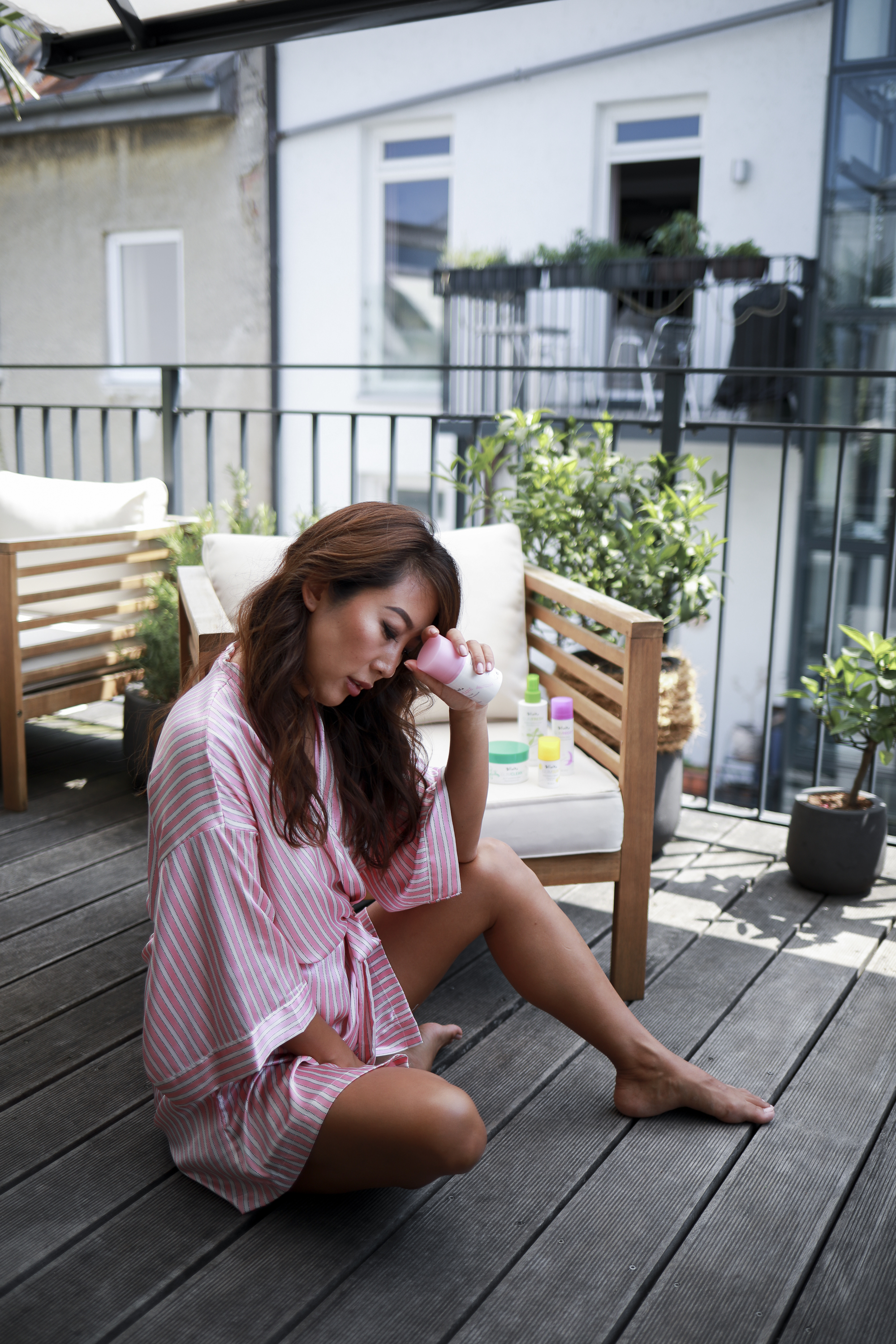 GLIMFRESH
You know how much I love a good facial mist. And GlIMFRESH toning essence spray is an allrounder. I use it as a toner/essence after cleansing my face to correct and balance the pH of the skin, to fix my makeup or as a fresh up in between. Lotus flower extract and a five vitamin complex keep your skin hydrated without any sticky residue. Use it anytime anywhere. I wish they had smaller bottles for my travels. 150ml is not suitable for hand luggage. Pamper your skin with GLIMFRESH and get that healthy fresh looking glow!
GLIMCLEAN
I've always been a cleansing oil user, so this balm was kinda new to me. Coconut, orange and almond oil are the main ingredients of GLIMCLEAN and you have to warm up the balm which transforms from a solid gel into a buttery cream that effectively dissolves makeup, dead skin cells and excess sebum without drying out the skin. It didn't perfectly work for me as you really have to warm up the balm in your hands. Those who are into cleansing balms, this will be your next makeup remover. I found it too heavy for my skin and would only use when I have to remove very heavy makeup. If you have very dry skin, GLIMCLEAN will definitely help you to keep your skin moisturized whilst cleansing your face.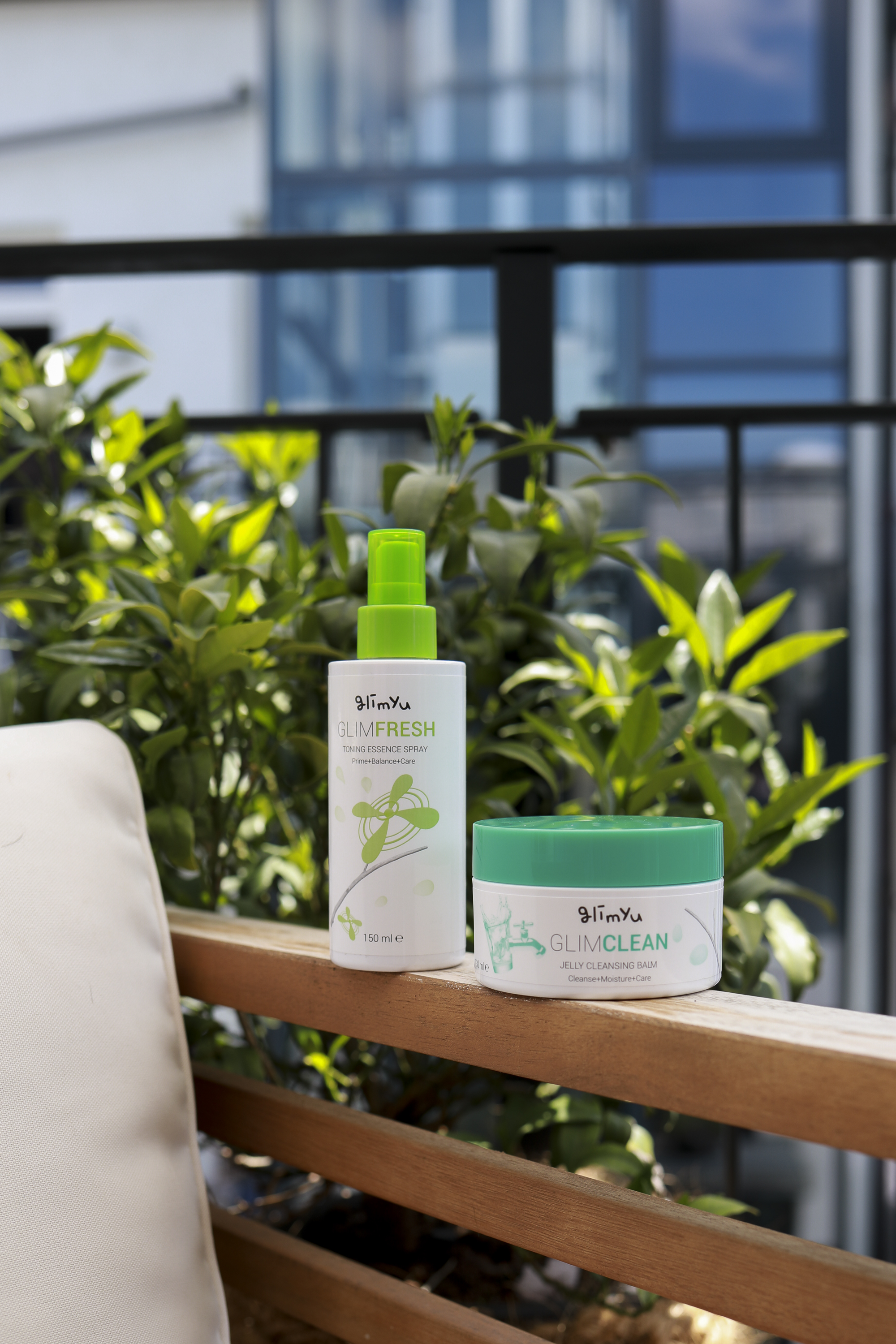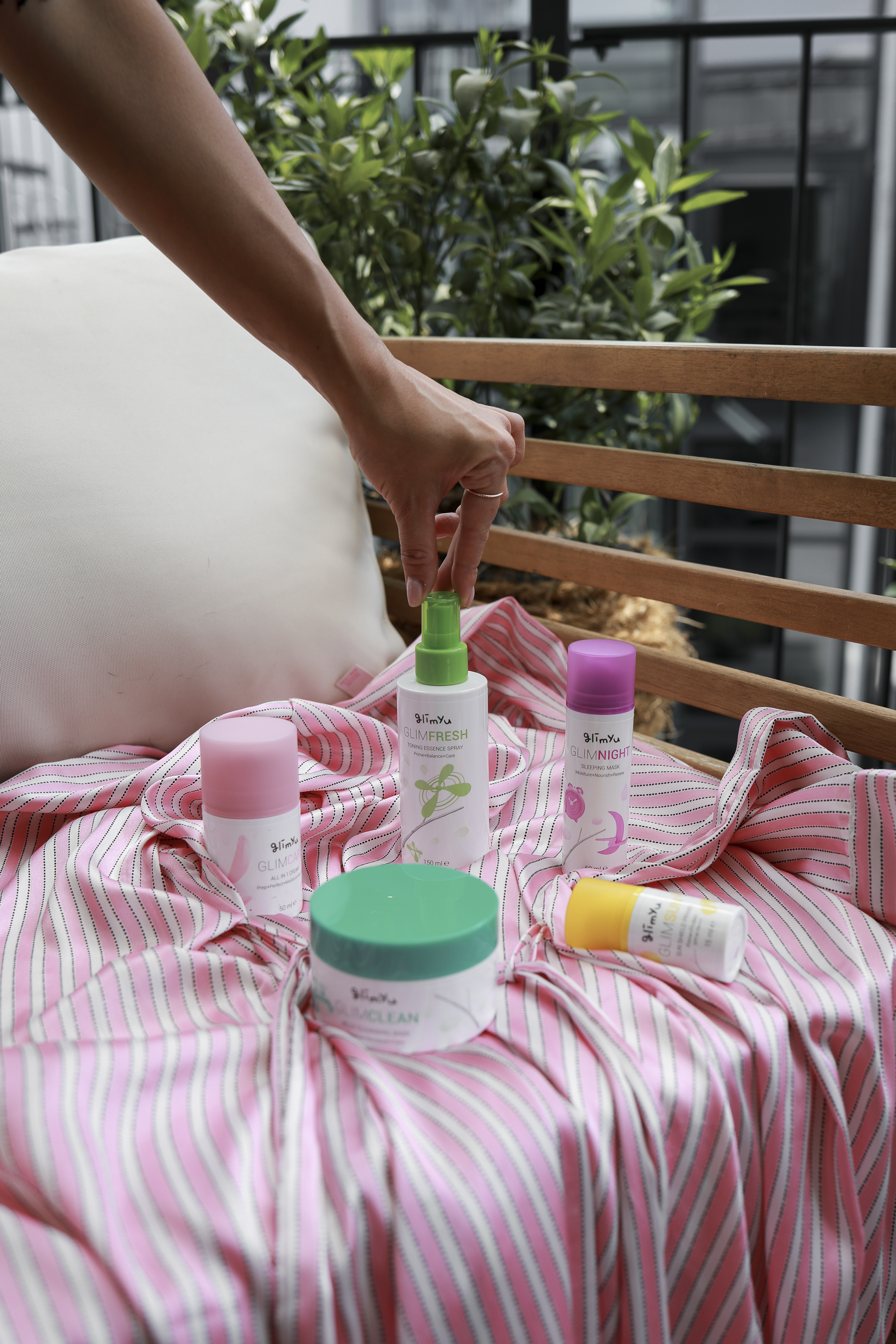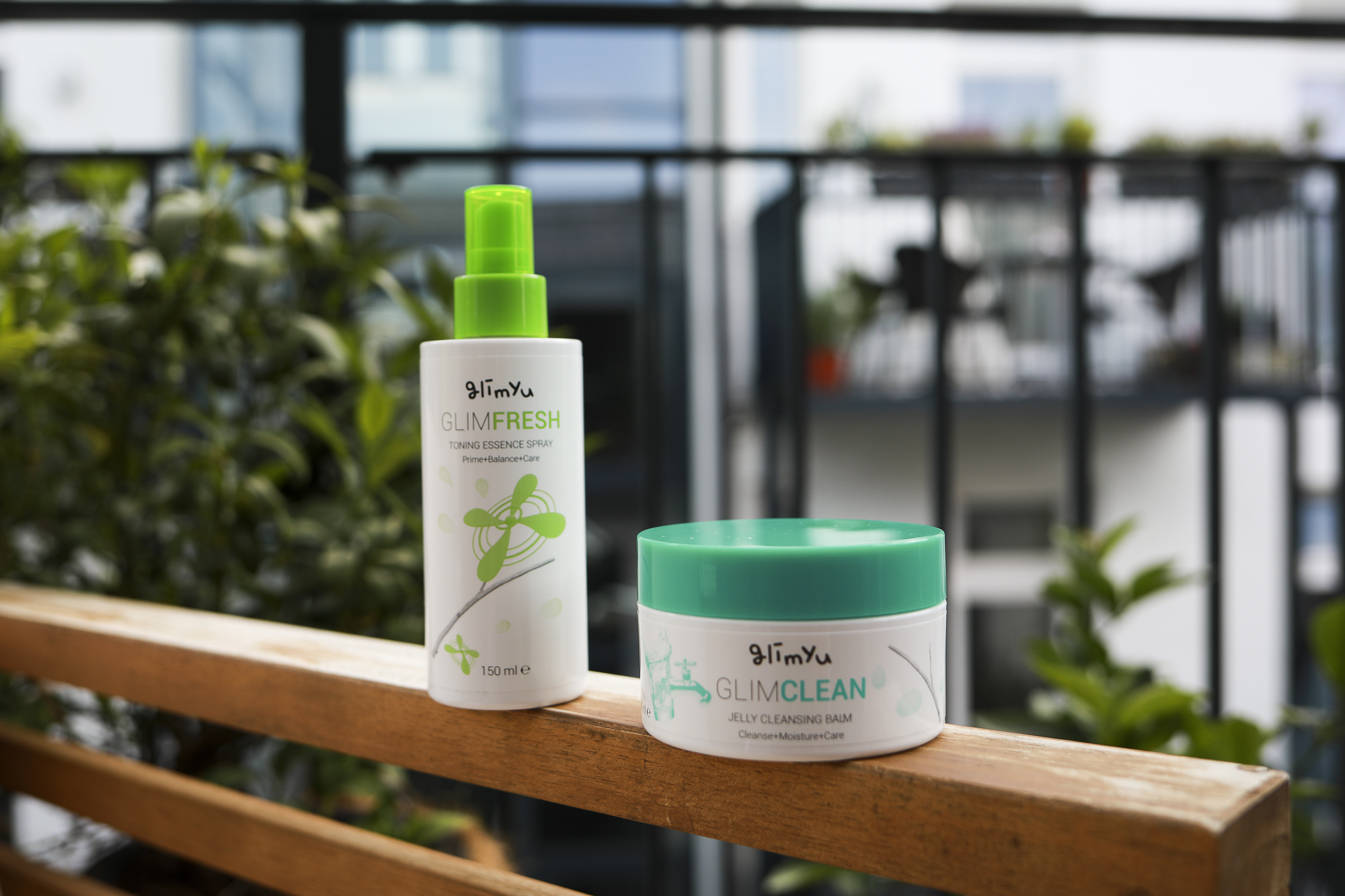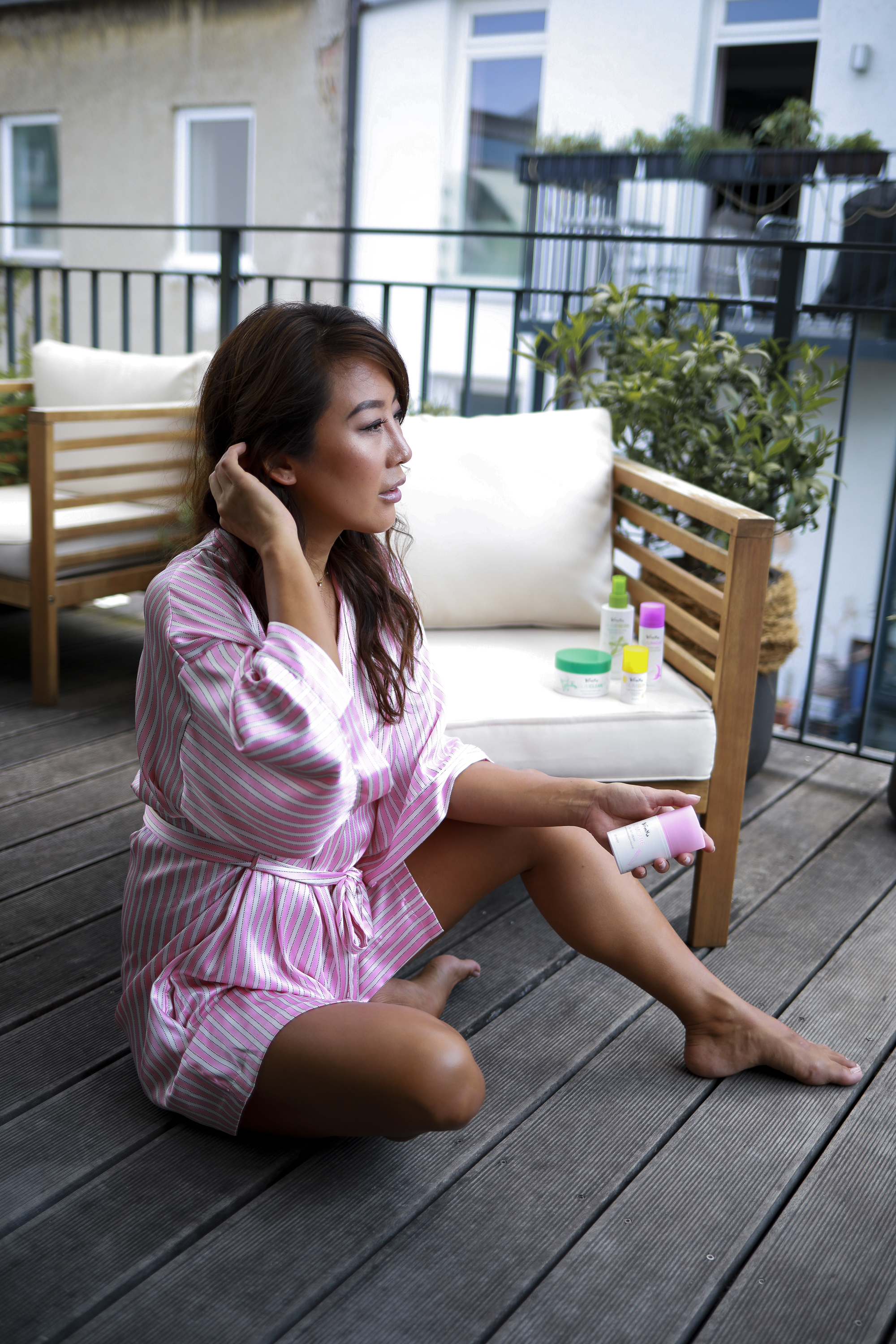 GLIMNIGHT
Who doesn't love a simple night routine? After a long 12 hour flight, I just can't stick to my 10 skincare steps regimen. ;) Thanks god there is sleeping masks. And GLIMNIGHT is the answer to all my tired nights. Think of it like an overnight spa treatment for your skin. Apply a good amount of the mask on your skin and let it do its magic. I love the feeling the next morning! Your skin is silky smooth and hydrated. Hyaluronic Acid helps your skin to retain moisture and maintain its elasticity while you have your beauty sleep. Soy bean extract preserves your skin's vitality. All the K-beauty secrets that you need in one bottle called GLIMNIGHT! I see it as a treat and love to use it in my layovers when I feel like dozing off in the evening. Thumbs up for GLIMNIGHT.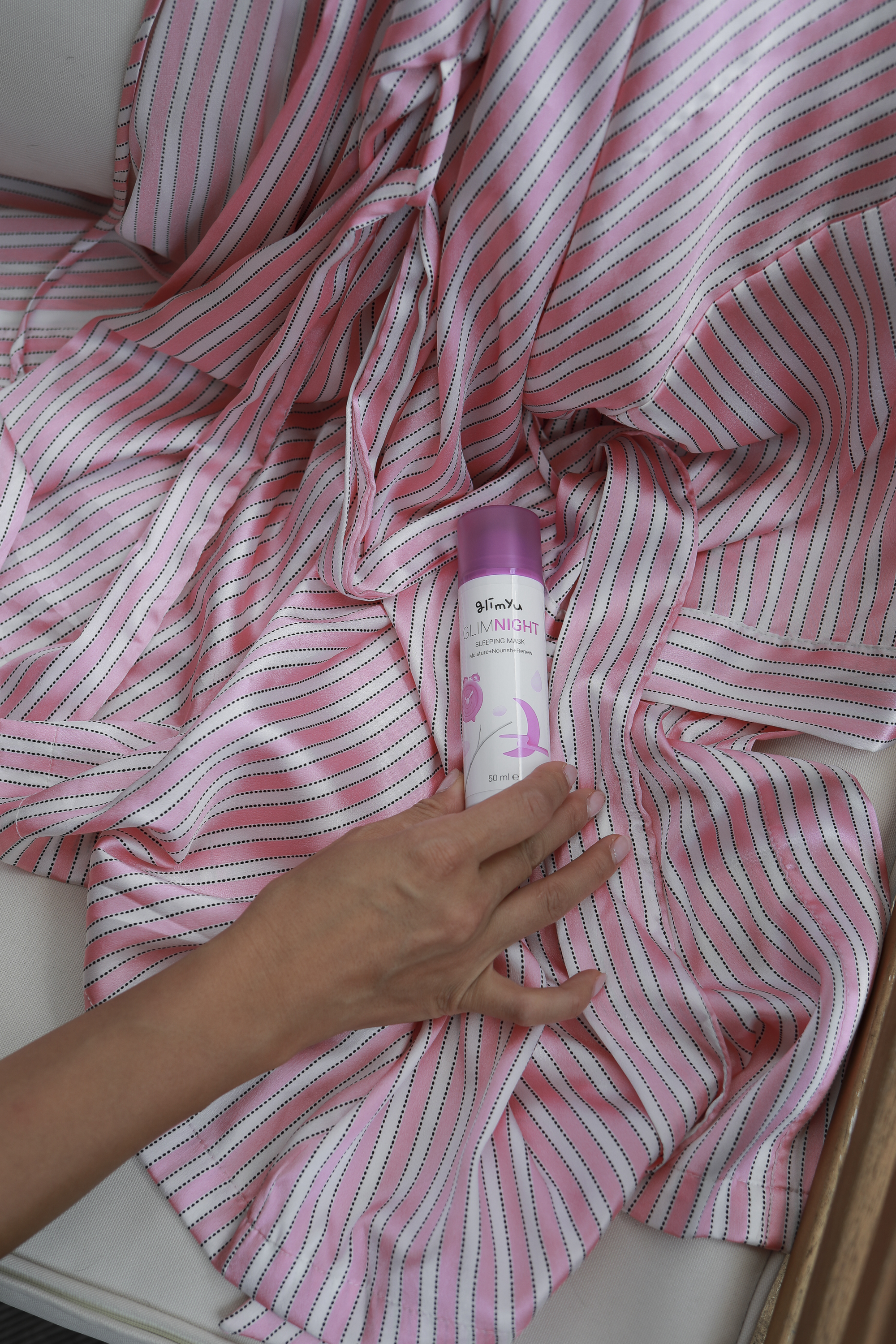 If you are new to K-beauty and scared of the 12 steps regimen that went viral years ago, this is how to start with. Take it easy and step by step. Rome was not built in a day. The good thing is that Glimyu has simplified all K-beauty skincare steps into five products to match the European market. You don't need nessecarily any other products. Skincare and cleansing has been neglected for such a long time, so I'm more than happy just to bring the awareness of it to my readers. And I know it could be overwhelming and 'too much'. But it isn't. Integrate one product after the other and have fun with it. Stick to your routine and you WILL see results. Not right now, but it's more about prevention than restoration. Keep that in mind.
In my case, I'm a mid forty woman. My skin needs a little bit more than these 5 products. I have pigmentation on my face, combination skin and definitely need some anti-aging products to tackle my problems. So Glimyu is a very nice addition to my skincare routine, but not the only products I would usually use. I can highly recommend it to first K-beauty user's of any age, younger girls to prevent first signs of aging or as an addition to your existing skincare routine. At the end, it's all about the selfcare and selflove mindset.
Invest time in yourself and your skin. It will pay off. And I hope I can be a good role model to you, as I'm turning 44 this October and have sticked to my K-beauty routine since I'm 18. So I can tell you it already paid off. :)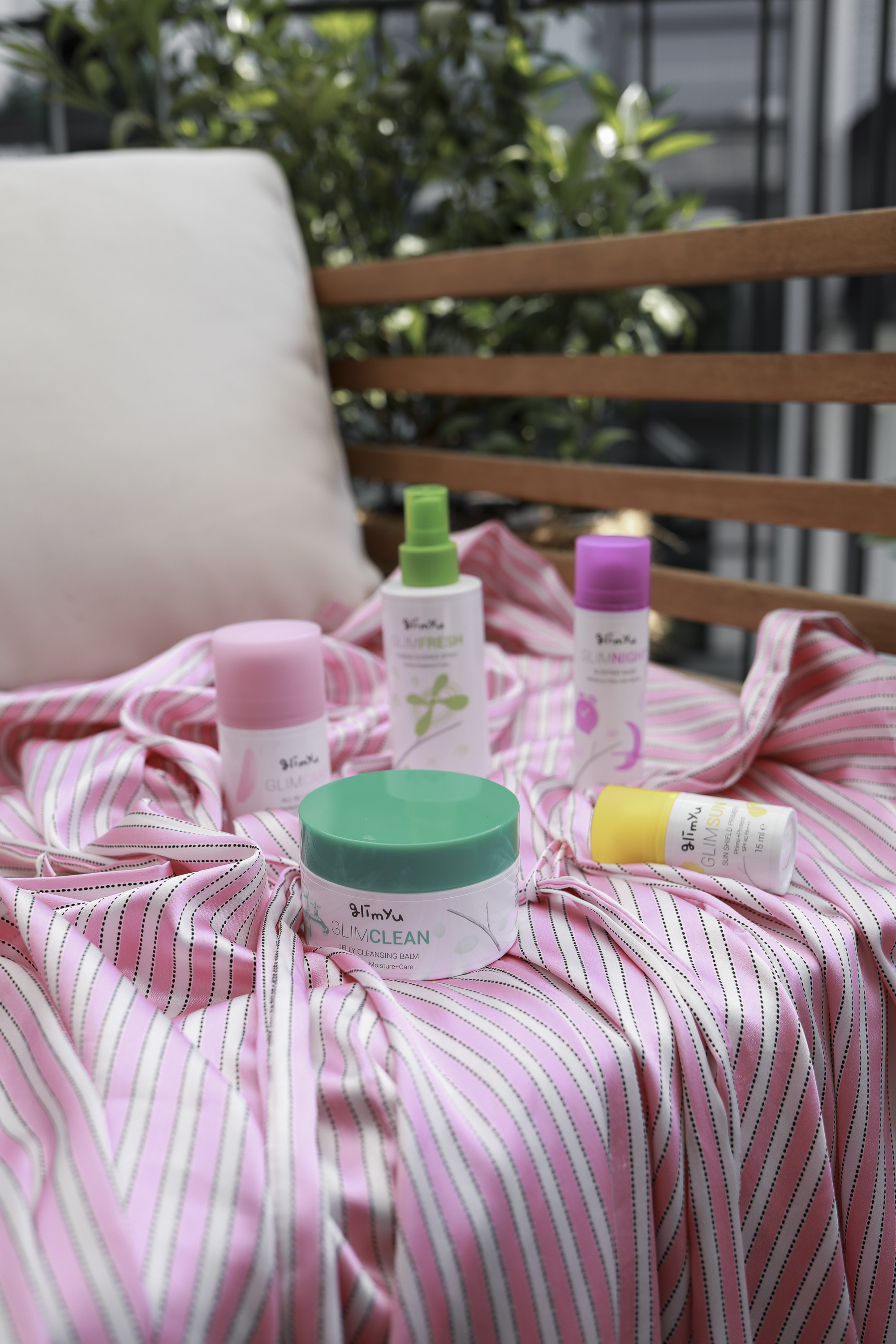 In collaboration with Glimyu
Photos by Olga