I've been frequently asked which skin care products I'm using. Most of them are from Korea and they perfectly suit my skin. When I was in Seoul last month I almost went crazy!
It's so much fun to shop beauty products and I'm showing you what I've got to survive until my next Seoul flight.
I'm also sharing my personal tips on how to get the most out of beauty shopping in Korea.
So here we go!
Innisfree is hands down one of my favorite 'road shop' beauty brand when it comes to skin care. I've been using a lot of their products and can't complain. As for me, scent is important as well as texture when applying cremes or lotions. I usually aim for moisture and anti-wrinkle products, which are slightly more expensive than others but totally worth every penny.
The small essence bottle in the middle came with a facial mist as a goodie. Love that!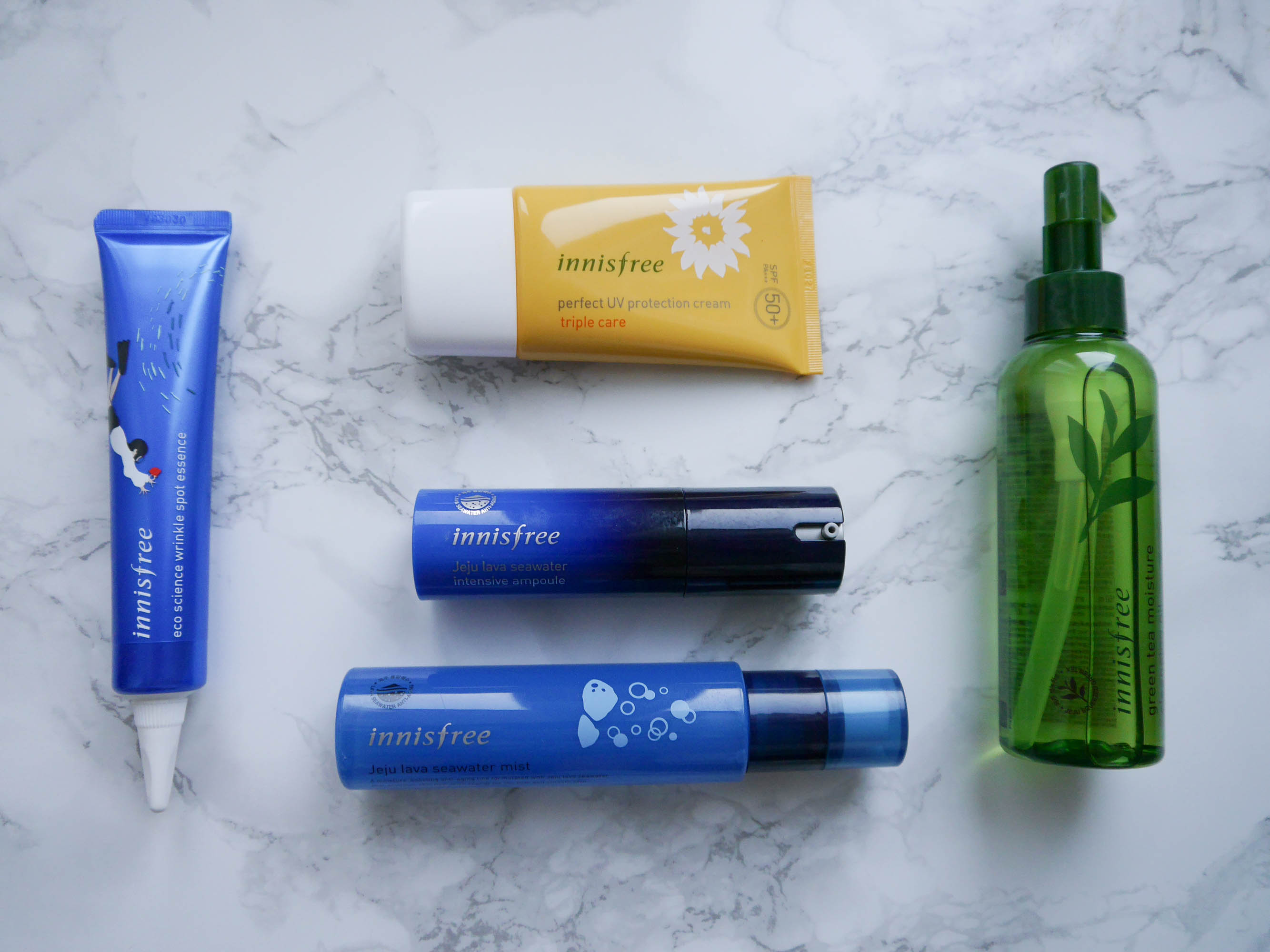 I buy facial masks in bulk! I often treat myself at home or in my layovers with one of these masks. So relaxing and nourishing at the same time.
I can highly recommend you the purple orchid line and green tea seed serum, cleansing oil and eye cream. I'm using all of these products I've linked below and love them!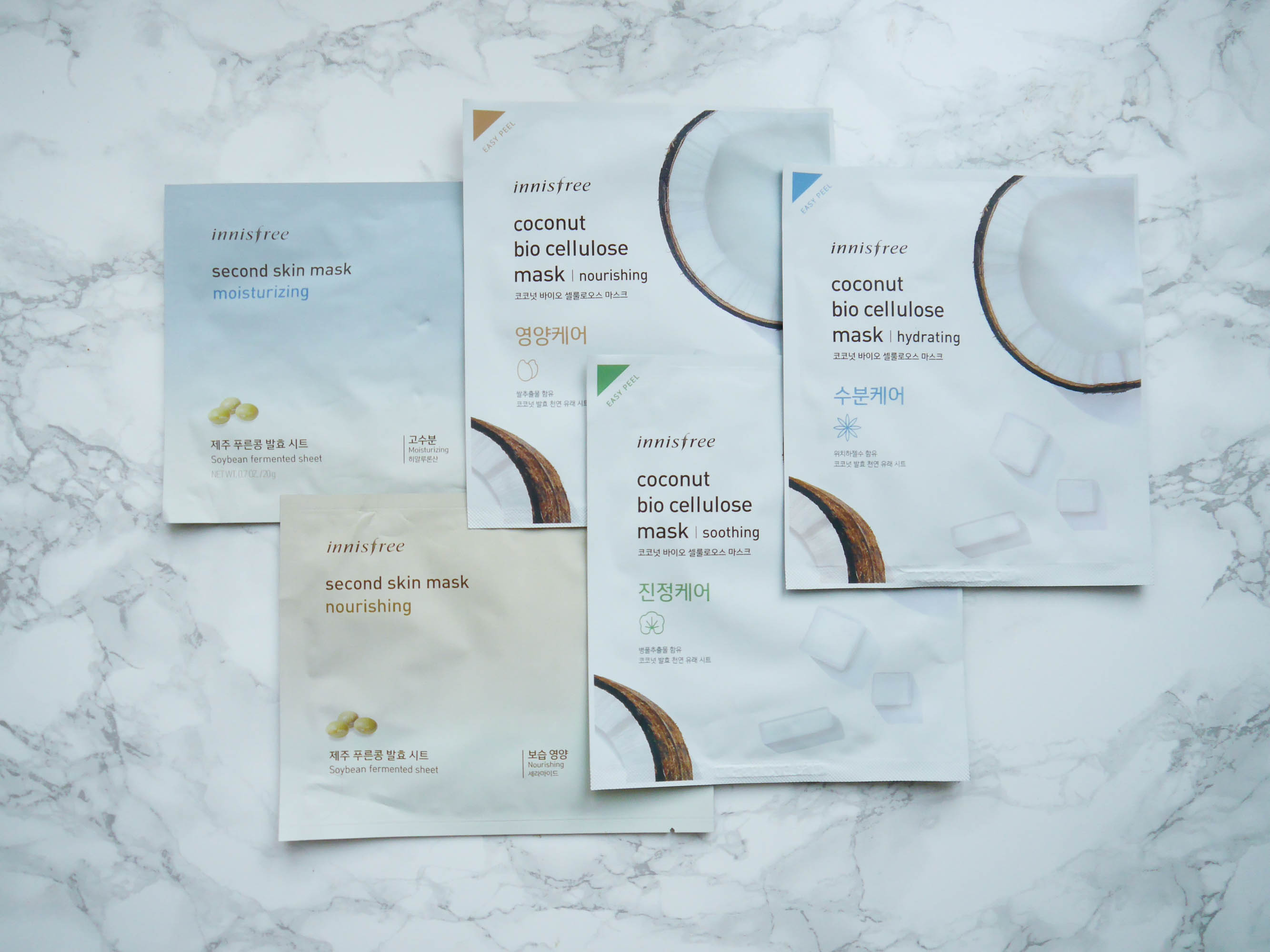 Nature Republic has also great stuff! Their best seller was a snail creme years ago and I also tried it. This time they had products with ginseng and pure gold. And again, facial masks in bulk. :)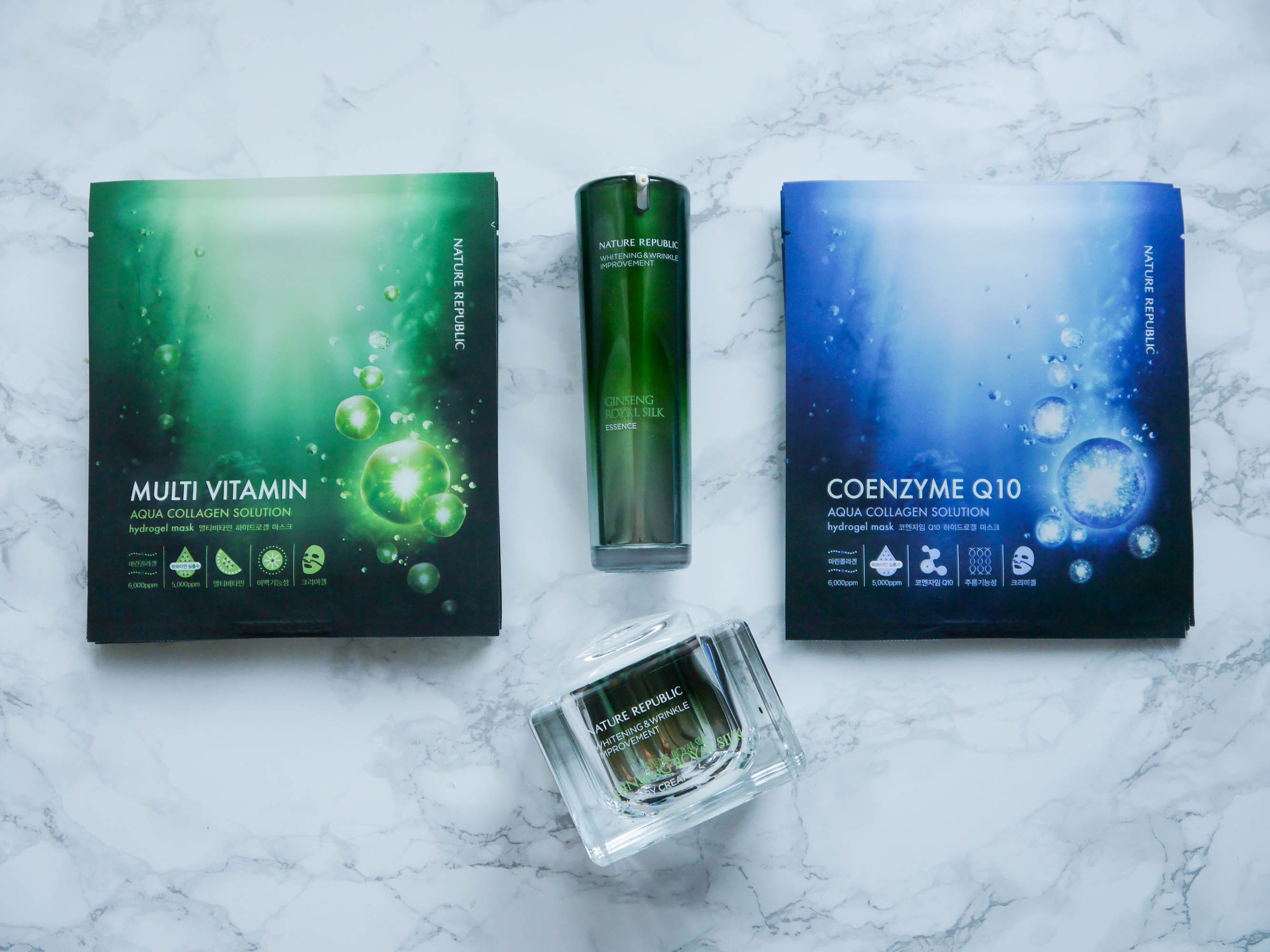 This was a great deal! Buy the creme and get the essence for free. Yes, please!
And it's pure gold. How can you resist gold?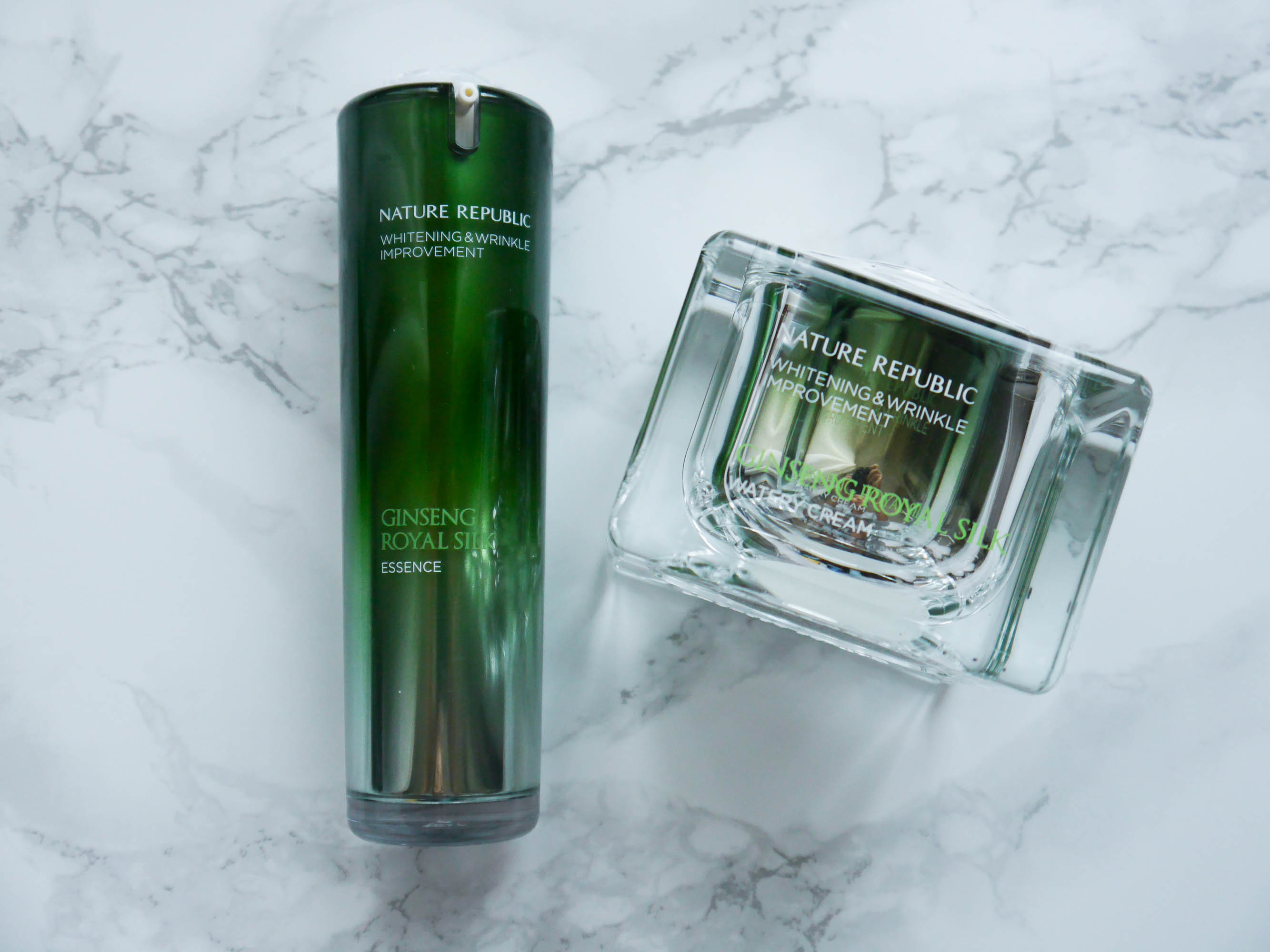 When it comes to lipstick and foundation, I love to shop at Etude House. I'm pretty sure you saw at least one of the cute pink houses which look like straight from a cartoon. I have tons of lip glosses and lipstick and also love their BB cream foundation.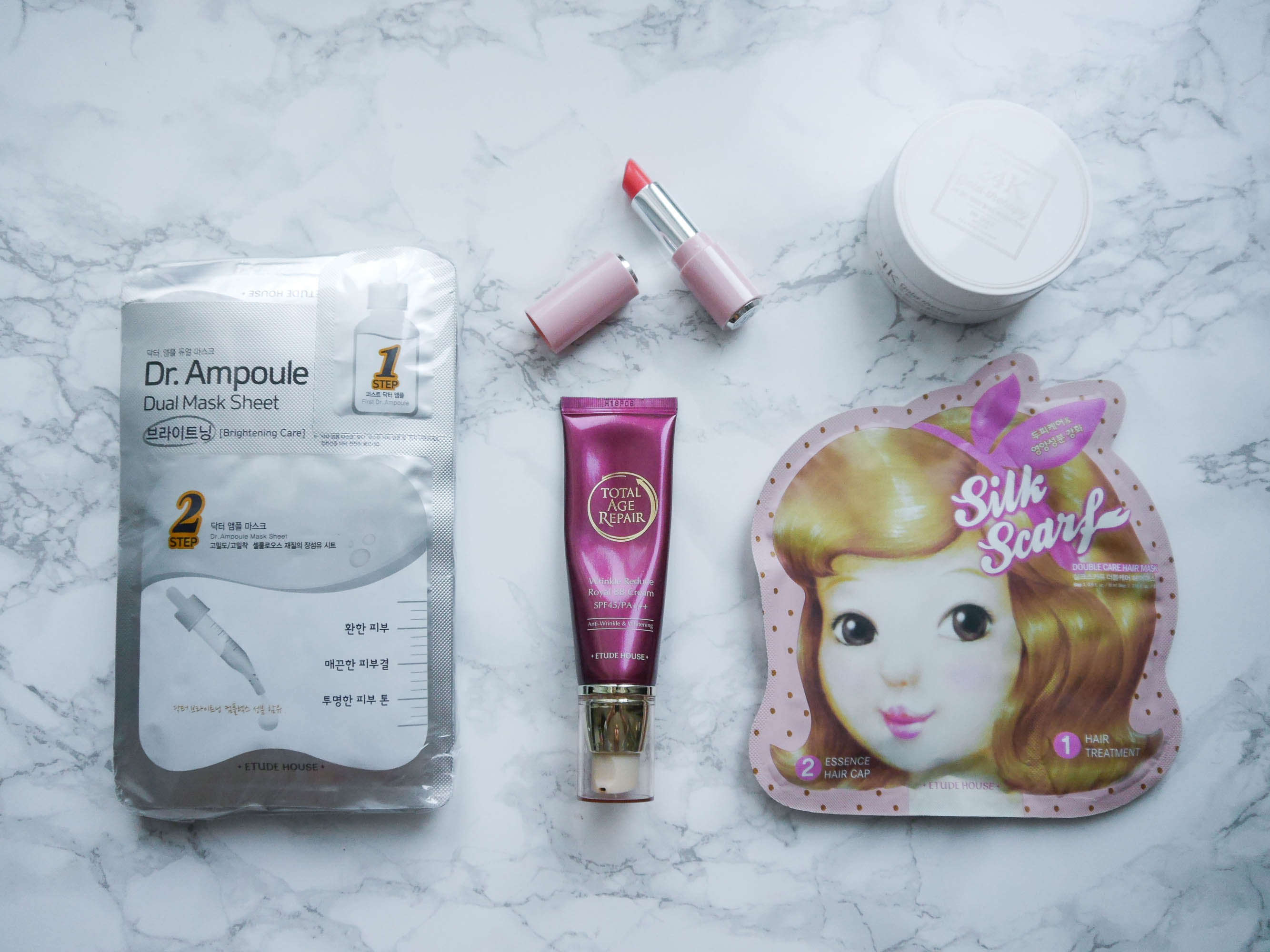 I have this thing with gold! This is one of my favorite purchases. Look at those moist collagen eye patches! And there is 60 of them in this jar. Enough to survive some of my exhausting duty flights.
The moistfull collagen line is one of Etude House's bestseller and my crew colleagues can't live without this stuff! The sleeping masks are also a favorite in general.
Did you know Etude and innisfree belong to AmorePacific, one of Korean biggest cosmetic companies?
They have a wide range of cosmetic brands including Laneige, Sulhwasoo and Mamonde which you can purchase in department stores or small beauty shops.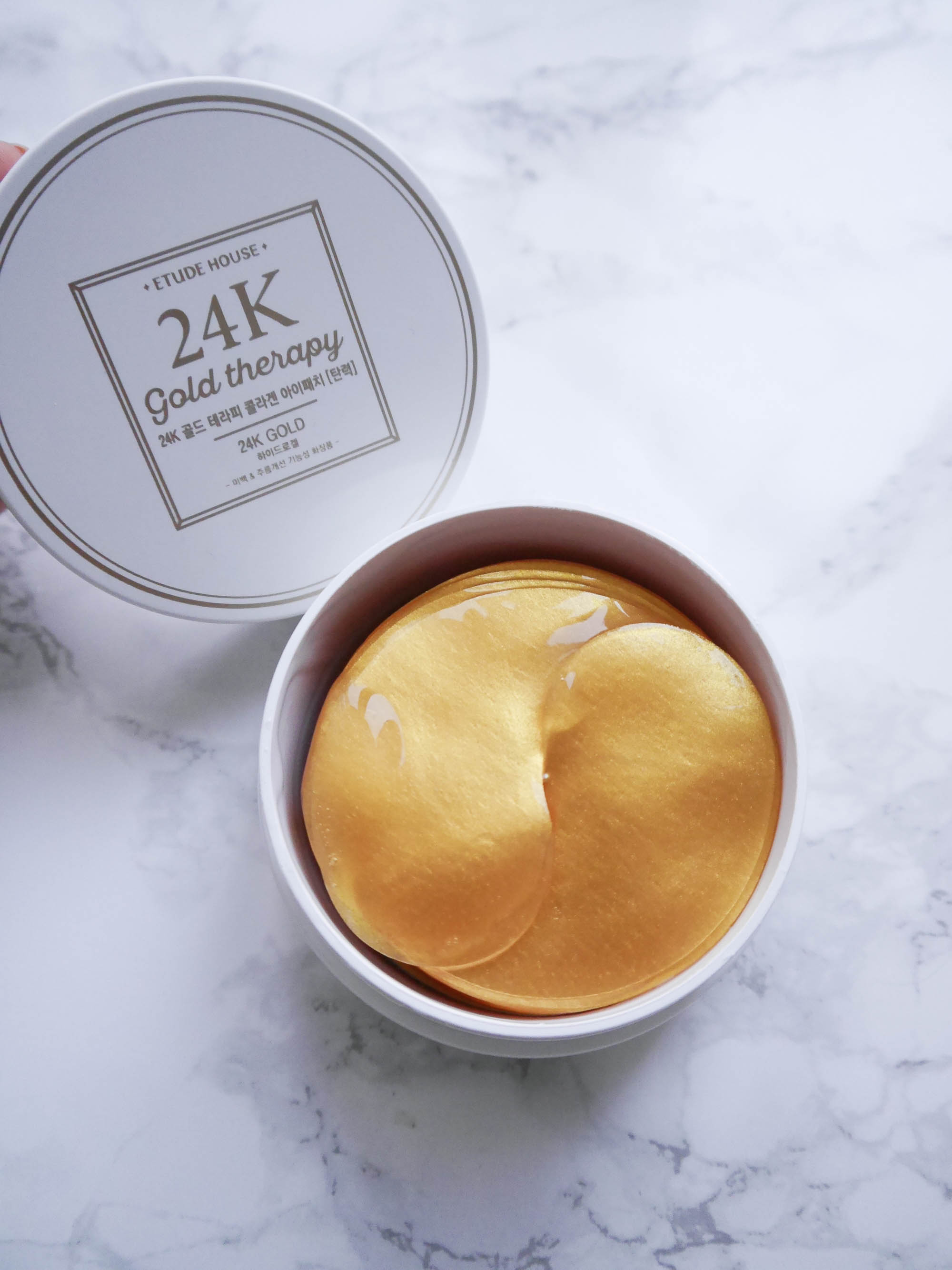 And this is what I got on top as SAMPLES! I can't contain my joy looking at these goodies. Honestly. So great for traveling and sampling new products.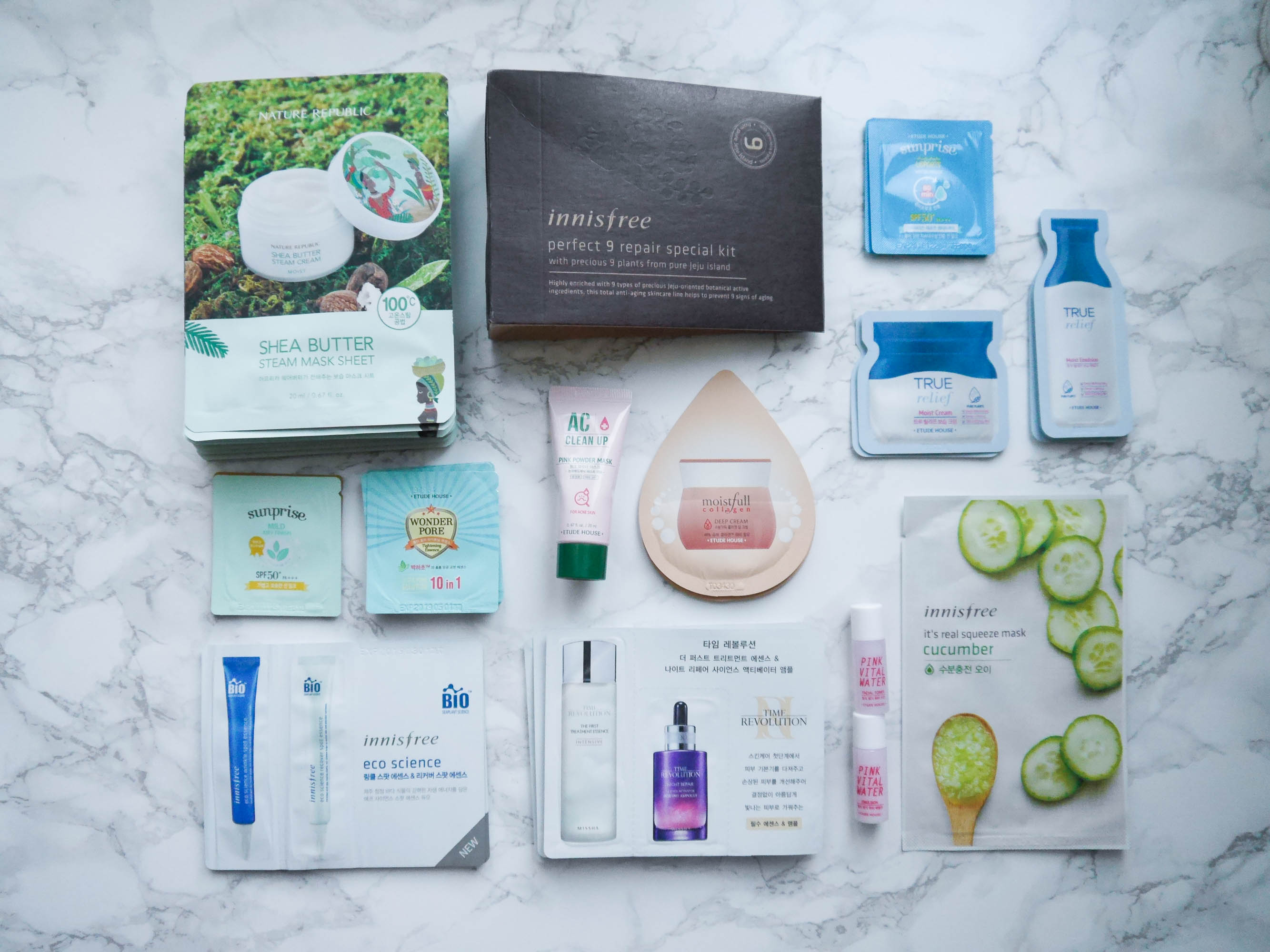 And here are my personal tips for shopping beauty products in Korea.
1. Ask for bestseller products. Each brand has its signature cream, foundation, mask or other must-have item. There is a reason why these products are selling like hotcakes. Trust Korean girls. And your sale staff.
2. If you're not sure about purchasing, ask for samples even if you don't by anything. They will gladly offer you something to try at home.
3. Look for event/ promotion items like 1+1 or such. Like in the photos above, I only bought the ginseng creme in a jar and got the essence bottle for free. It's a great deal, especially when it is a new product which they want to promote.
4. Carry your passport with you. Some of the stores deduct taxes directly from the bill.
And don't forget to participate in the giveaway on Instagram.
Thanks for reading!
xx
Ji