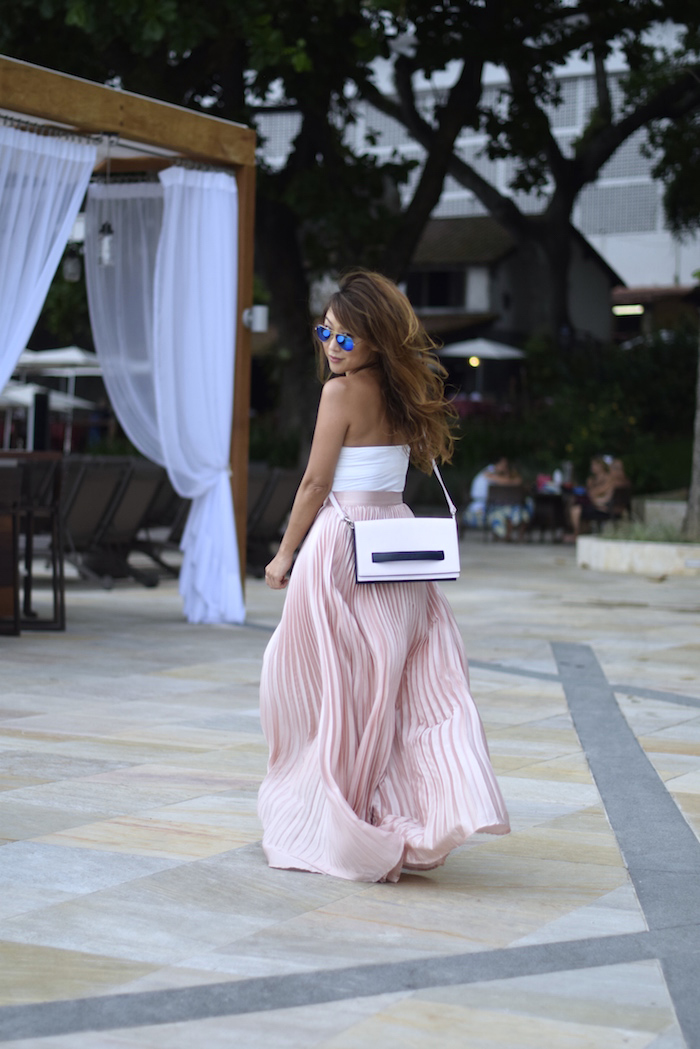 I'm getting more and more comfortable with maxi skirts so that I took this pleated skirt to warm and sunny Rio. I had several ideas how to style it but kept it simple with with a white bandeau and off the shoulder top.

I was not so sure about the length as it is really long and took it to my tailor to get it altered but she wanted so much that I refused to leave it there. So glad I didn't change the length of the skirt! It just fell so hard in love with this maxi skirt. It's glamorous and comfy at the same time, which makes this skirt a basic staple in my wardrobe and I can style it in so many different ways regardless of the season. I'm wearing a size small and it fits true to size. It's an exclusive item, which makes it even more special. The blush pink color ist just amazing and I got so many compliments and questions about this pleated maxi skirt. A daily basic item but also a holiday key piece that you can throw in your suitcase(no wrinkles at all) for a stylish night out.
As I announced previously a couple of days ago, I'm a speaker(view my profile here) at the CeBIT fair in Hannover for Rock the Blog.
The interview will be live available via this livestream link.
March 18, 2016
Rock the Blog Open Stage
11:15 – 11:45
Hope to see you there! :)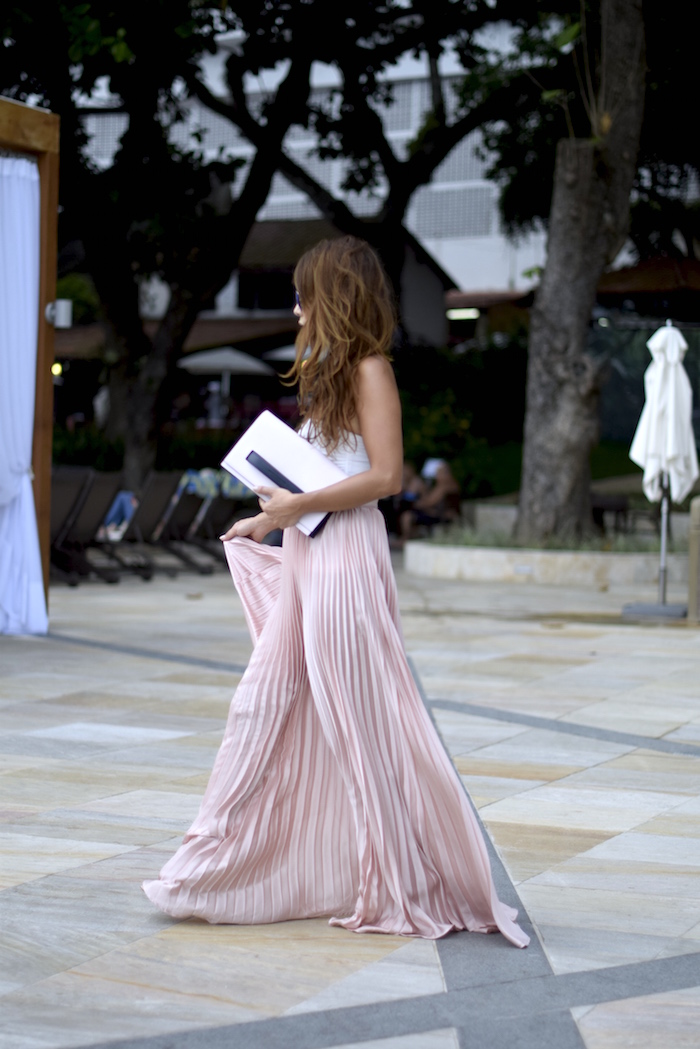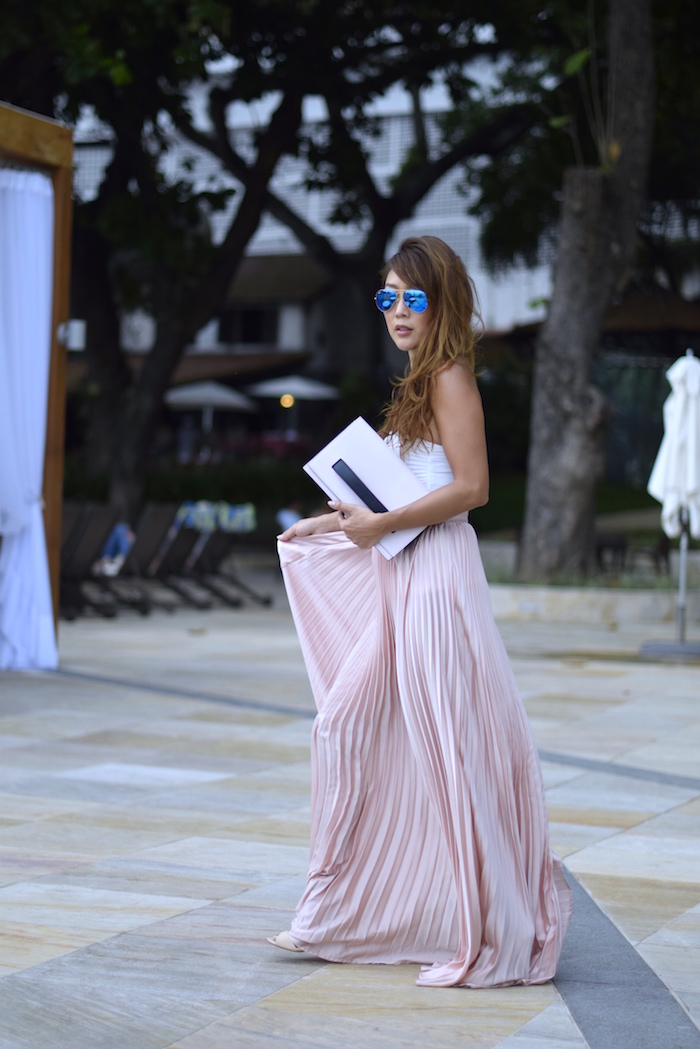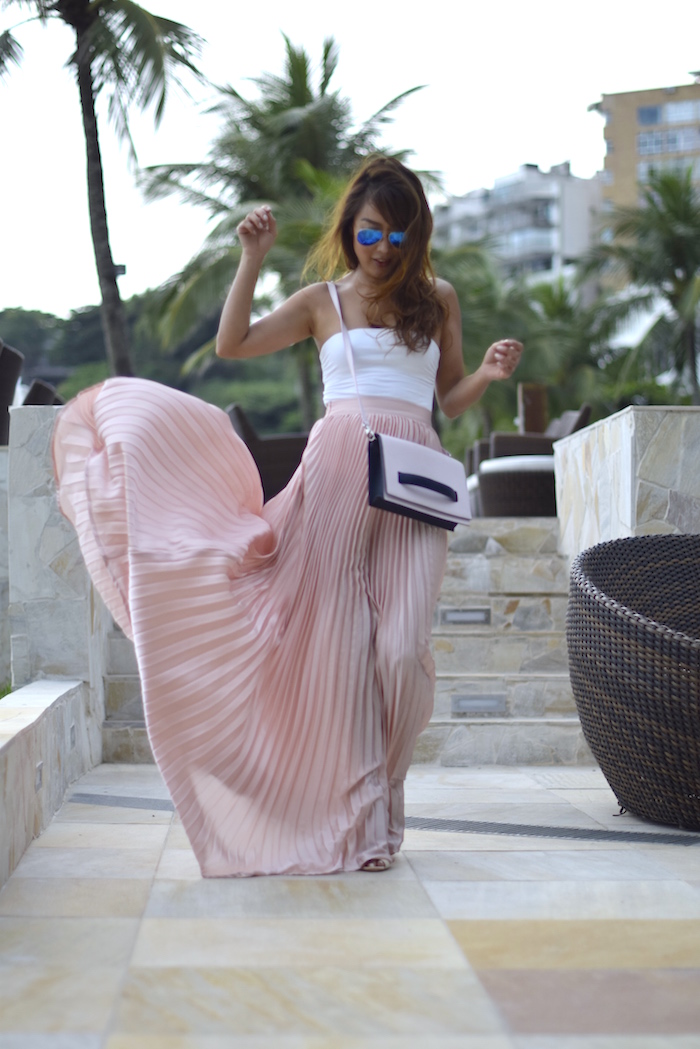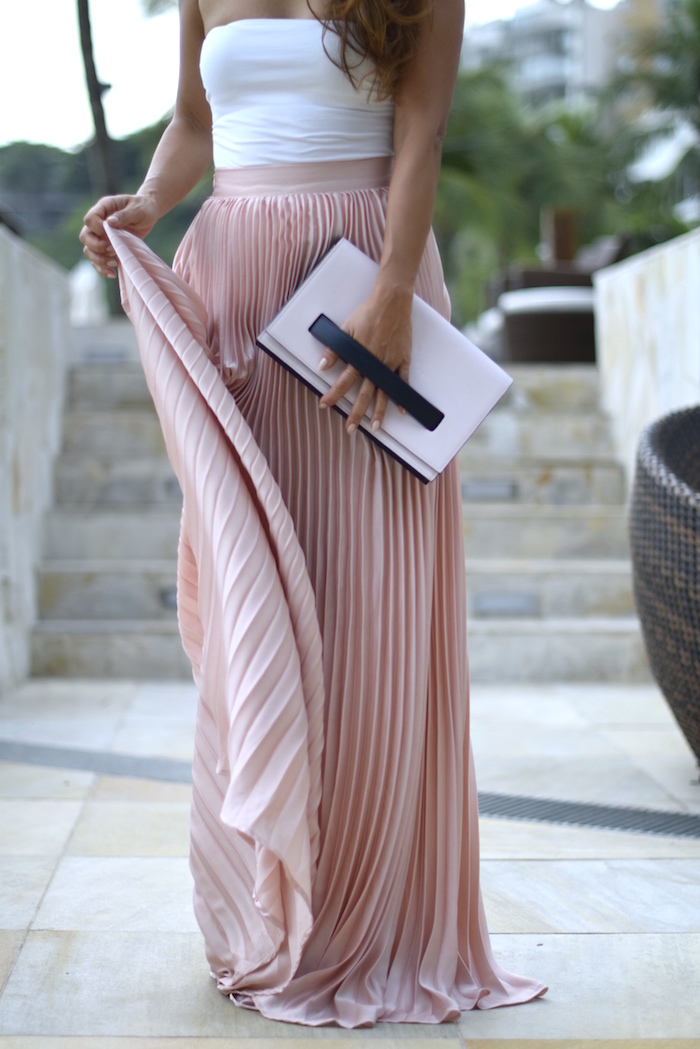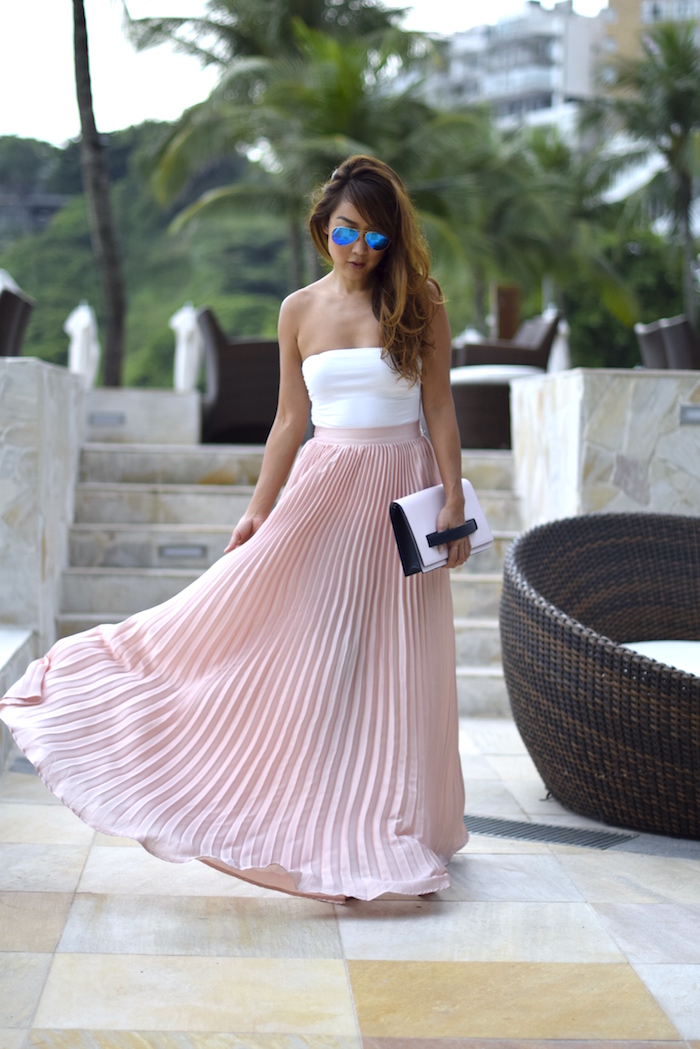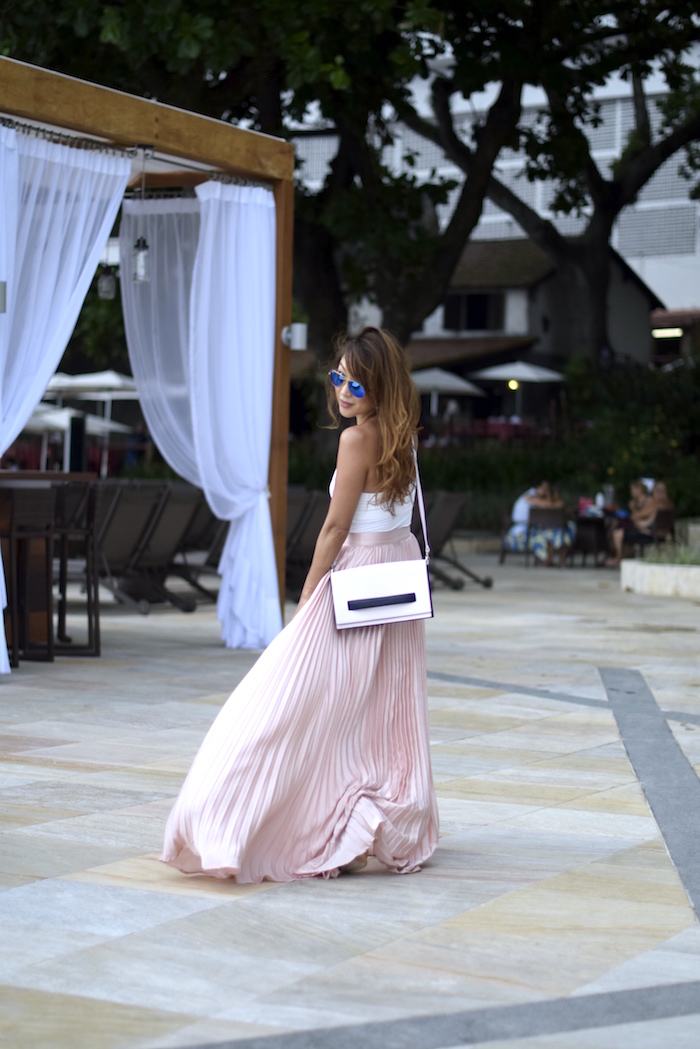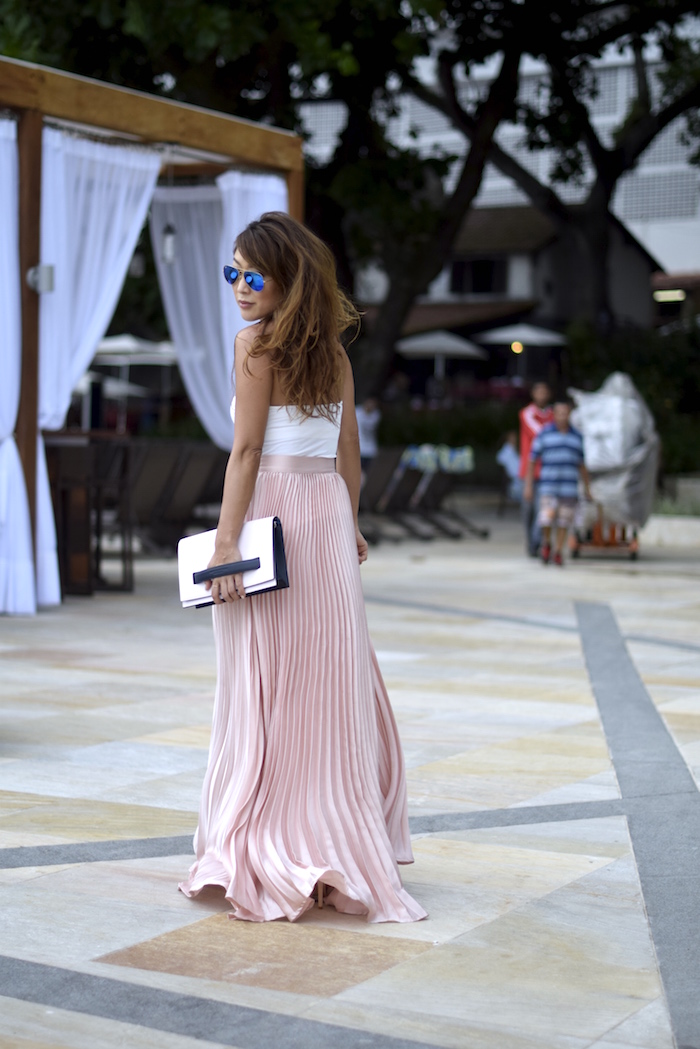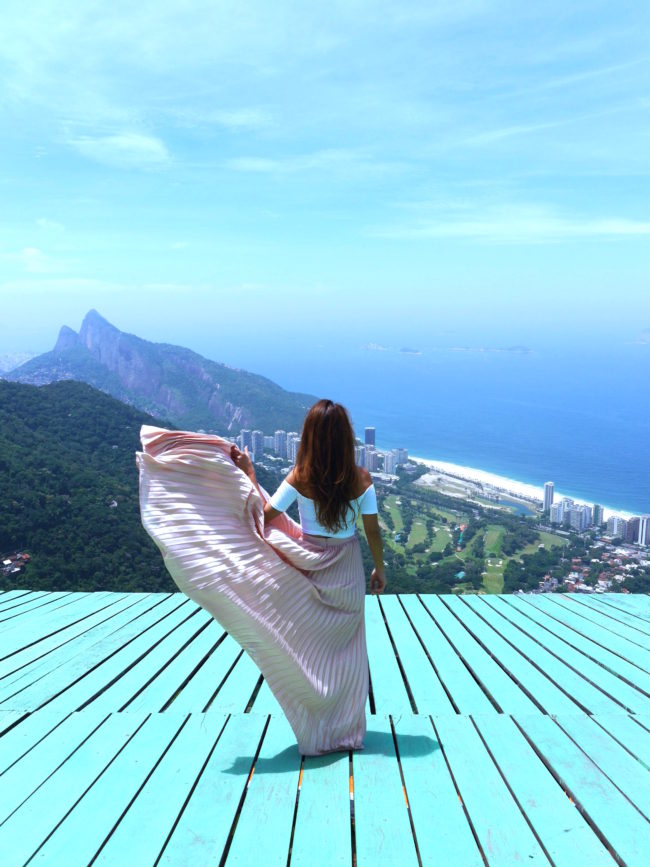 Pink pleated maxi skirt by Shein | shop here


White bandeau & off shoulder top | shop here and here


Bag by Quantum Courage


Nude strap heels by Schutz | shop similar here