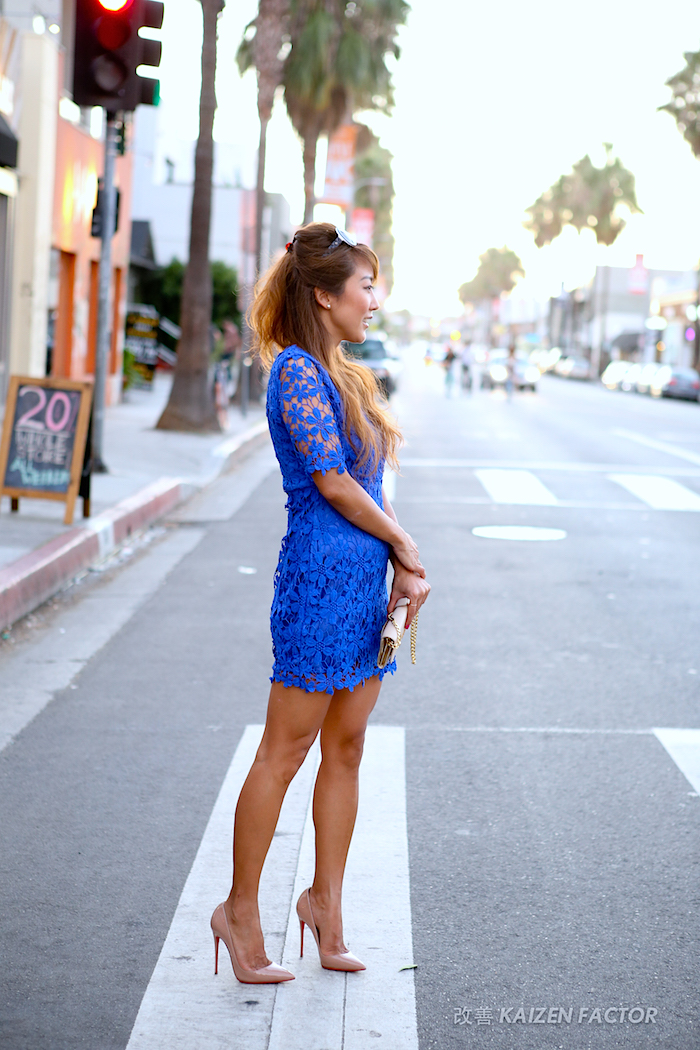 Have you ever heard of the golden hour? It's a period shortly after sunrise or before sunset where the light seems much softer and appears in pretty red and pink color shades.
It's also the time of the day when you can take the best selfies, as the light works as a soft box. Many of my travel pics have been shot during the golden hour(also known as magic hour) but you have to be quick. The light changes every second and eventually the sun is set.
It was a hot and humid day when I met up with my sweetheart Jess in Venice for a quick but fun afterwork shoot. We just wanted a typical street style shot, so nothing special and walked down the Abbot Kinney Boulevard, which is my favorite spot in Venice. So many cute cafes, restaurants and shops along the street with hidden art wall to explore. It's usually not very touristy since it's a bit far away from the beach and I love to shop in the small stores, grab a coffee and stroll the streets. Don't miss this area when in Venice. We had a dinner appointment that night so we dressed up in our favorite dresses and had fun on the street with our ice cream cones.
Temperatures were still high and the ice was melting so fast that it was almost impossible to get a good shot. And light was changing, too. Some of the shots turned out blurry, but I still love them. I moved a lot and was dancing while crossing the street, oh well, Ryan had a hard time following me. ;)
I always love a simple blue dress with delicate details. In this case, go easy with the rest.
You want the focus on the dress, so you grab a pair of nude color heels and you are good to go. If you want to add some color, wear strappy heels, like I do in one of the photos, so it's just a hint of color that is not overpowering the details of the dress. I clipped up half of my hair to add some volume and for a slightly glamorous touch and wore my favorite wallet on chain by Any Di. Keep it simple. Your smile is the best accessory you can wear!
Don't forget: You're never fully dressed without a smile!
Dress by SheIn (available at SheIn only)


Heels: Christian Louboutin So Kate in Nude / Schutz Shoes


WOC by Any Di


Aviators by RayBan

Photos by Ryan and Olivia