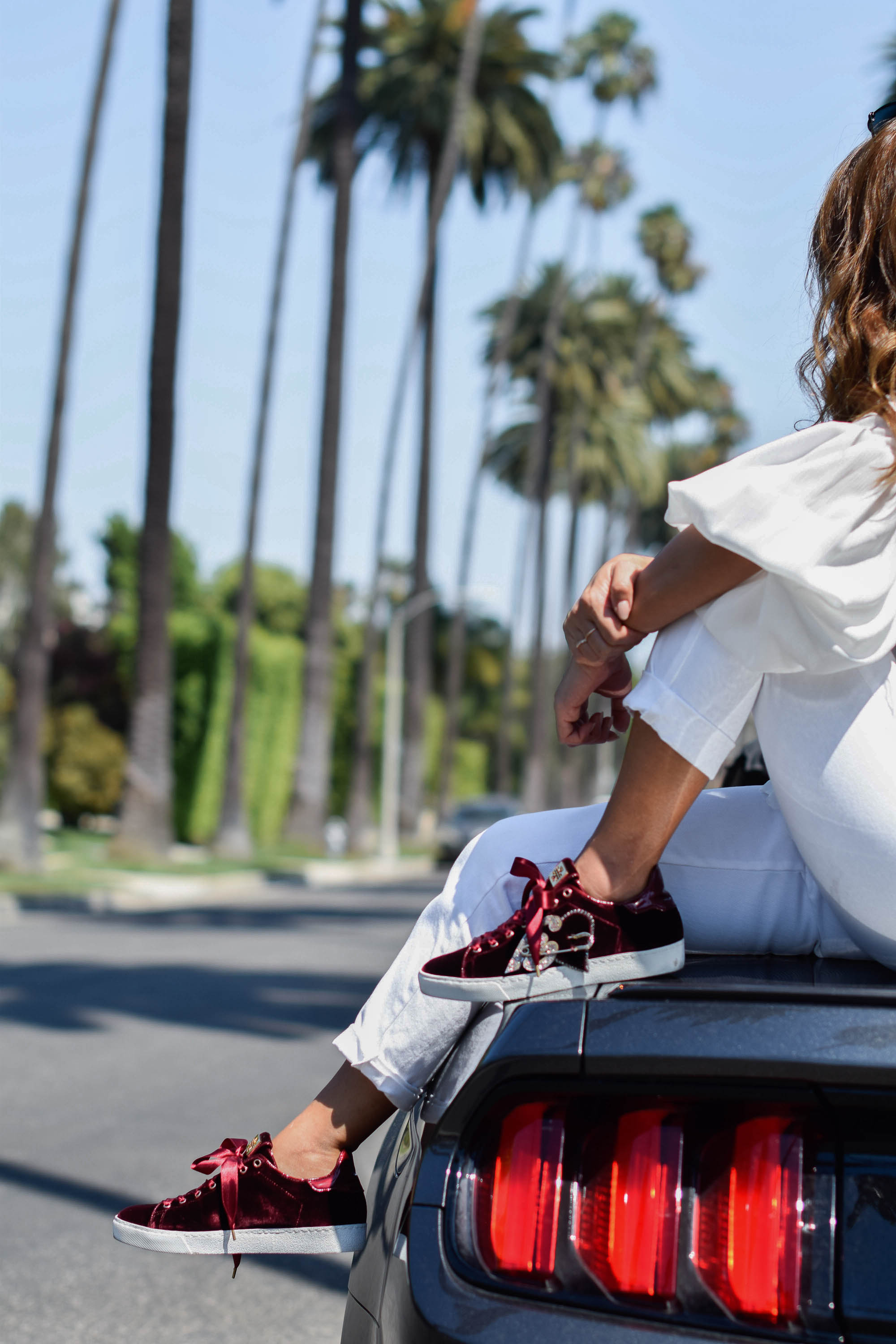 LA is a city that always keeps me excited. No matter what. And I always need a pair of comfy shoes to explore all the cool places in town. It's been quite a challenge for me to style velvet sneakers when it's still feels kinda summer, but we just can't get enough of velvet!
I've spent this layover in LA with my colleague Andrea and we started the day with an amazing breakfast at the Beverly Hills Hotel. And we couldn't help but stop at the road with all the palm trees, because this scene is just so LA to me! I wore a white top with mom jeans to keep it light in contrast to the burgundy velvet sneakers. The heart beat sneakers have this beautiful patch on the side, which adds so much structure to the shoes. And can we talk about the shiny satin bands? I'm in love.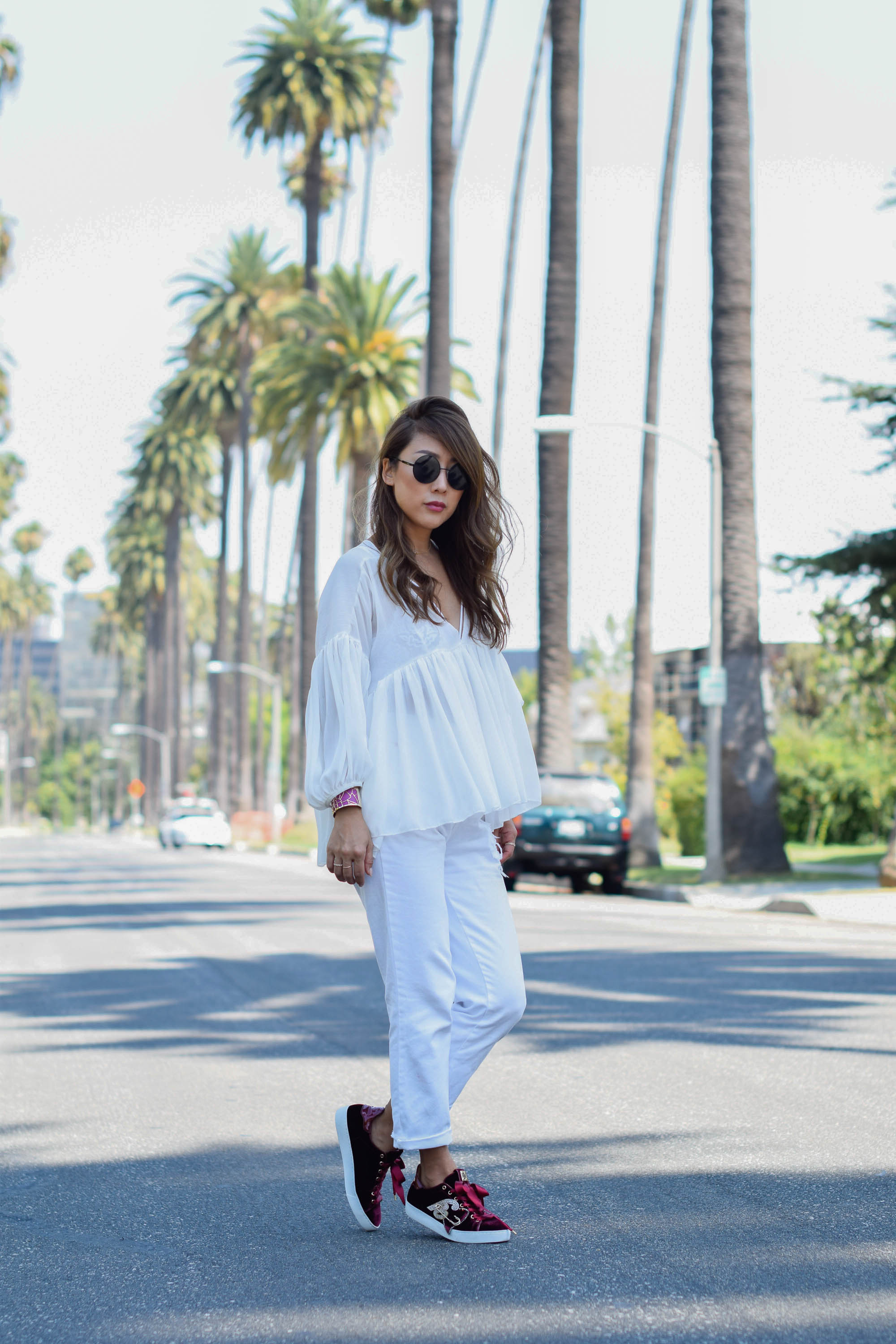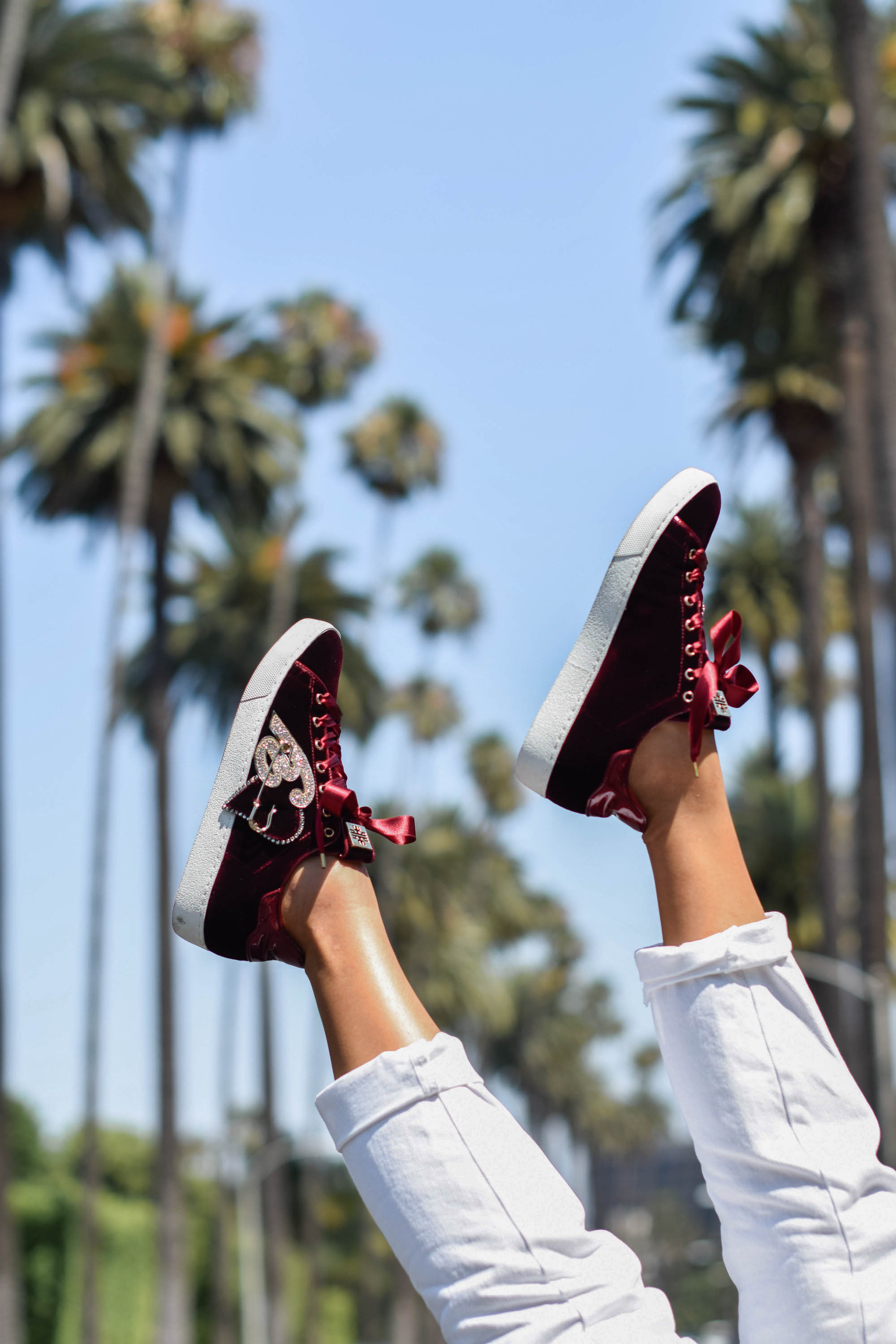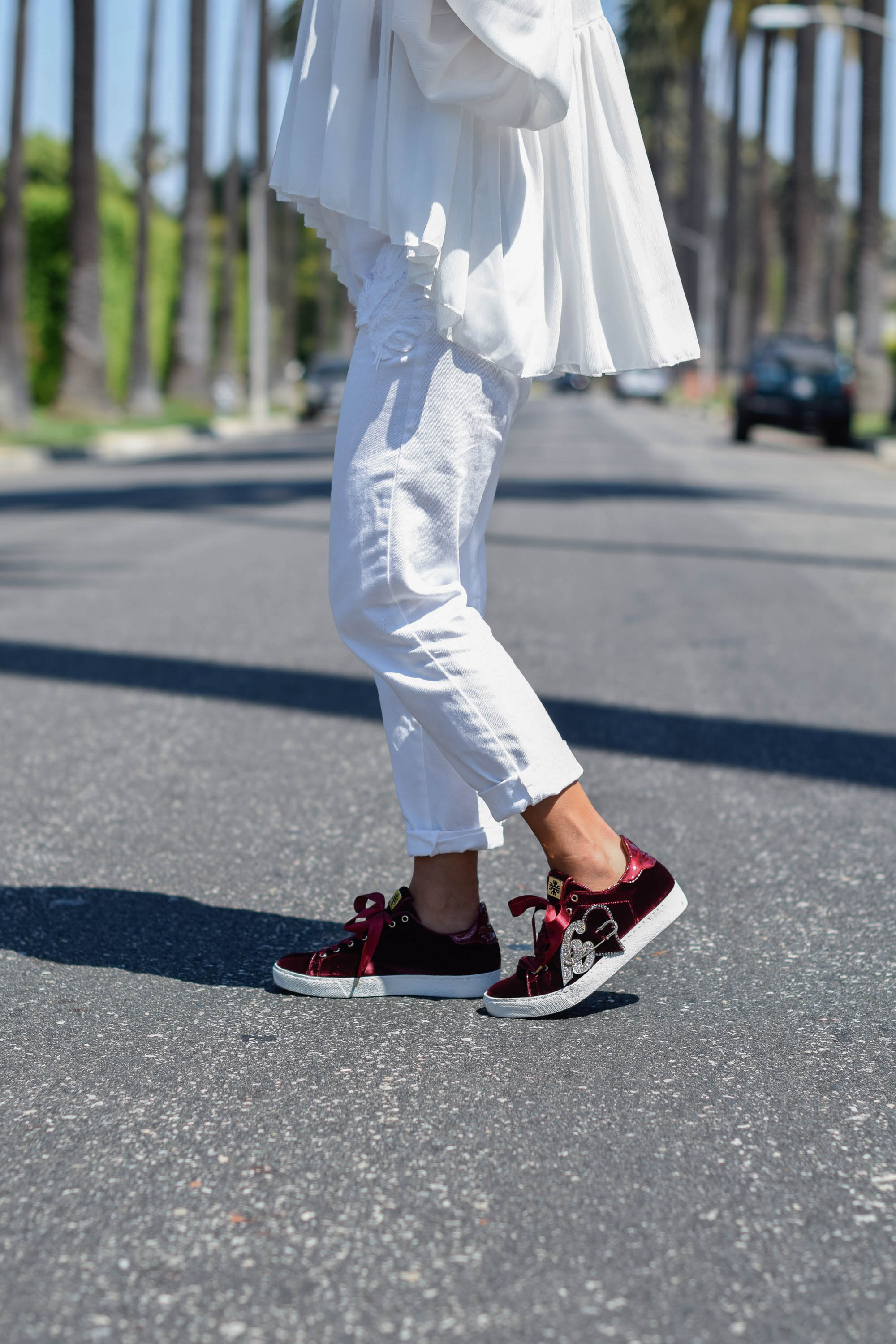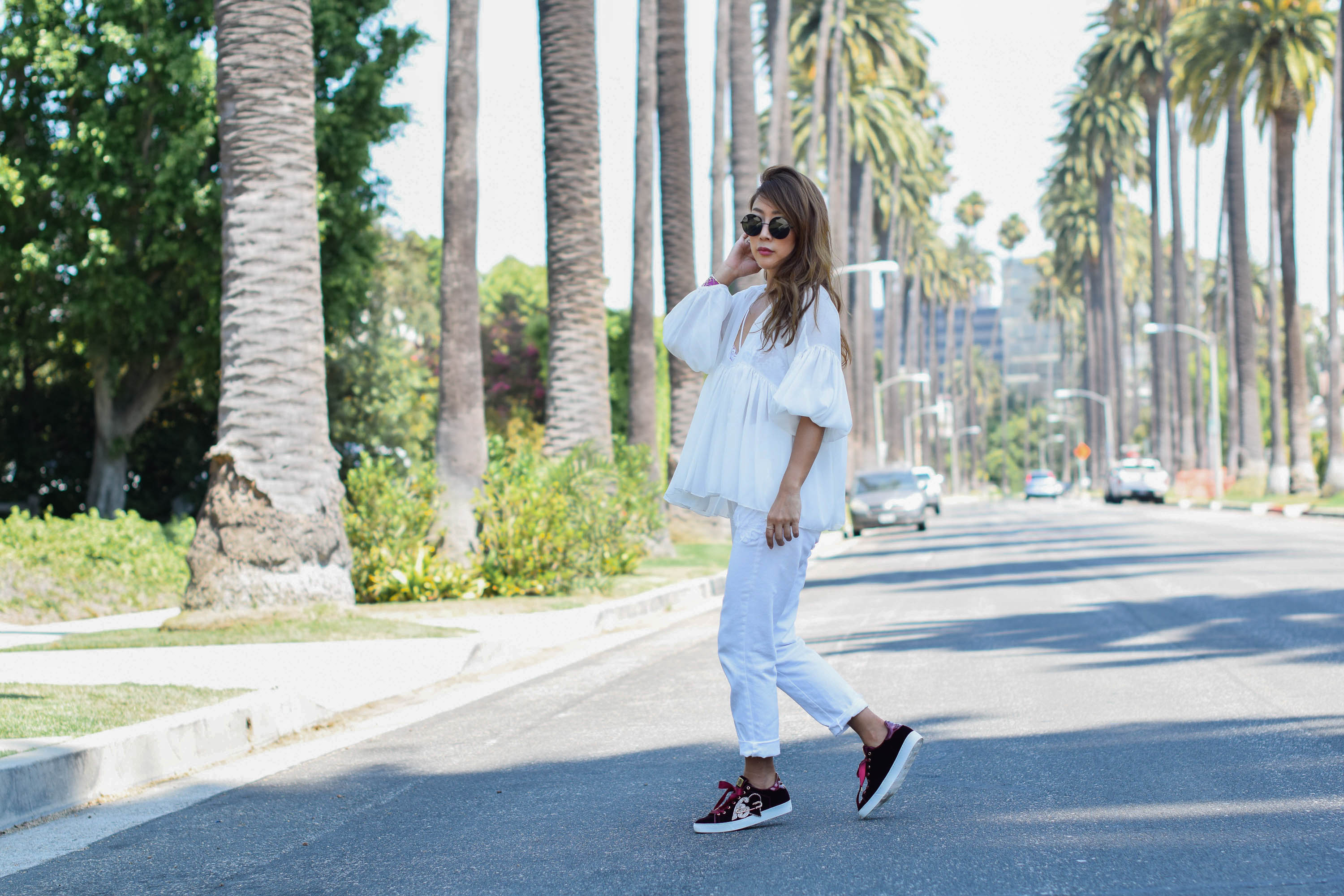 Högl Heart Beat Sneakers in velvet
Photos by Andrea The Fruity Sky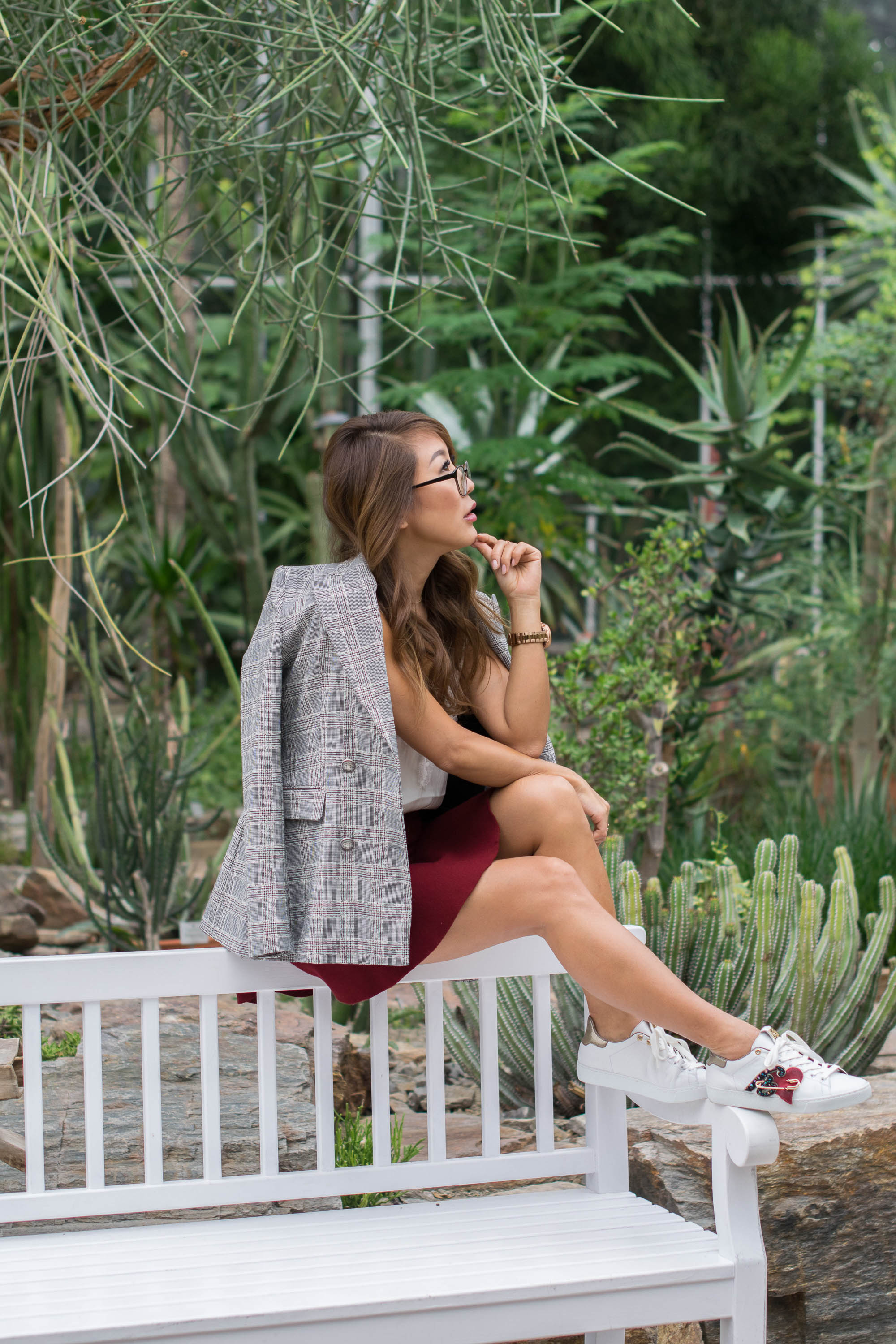 While the velvet sneakers are more chic, these white heart beat leather sneakers are my go to shoes. I had a spontaneous coffee date with a friend of mine and we decided to visit the botanical garden of Munich and we loved it! It felt like an excursion and we read about all the plants and even saw some turtles enjoying their afternoon in the shades of the trees! So cool.
I paired my sneakers with a burgundy knitted skirt and a checked blazer, which is super trending right now. I got mine at the Zara sale in winter and love it to pieces.
Which is your favorite style? Do you prefer the classic white leather sneaker or are you the more stylish velvet sneaker type? I love them both.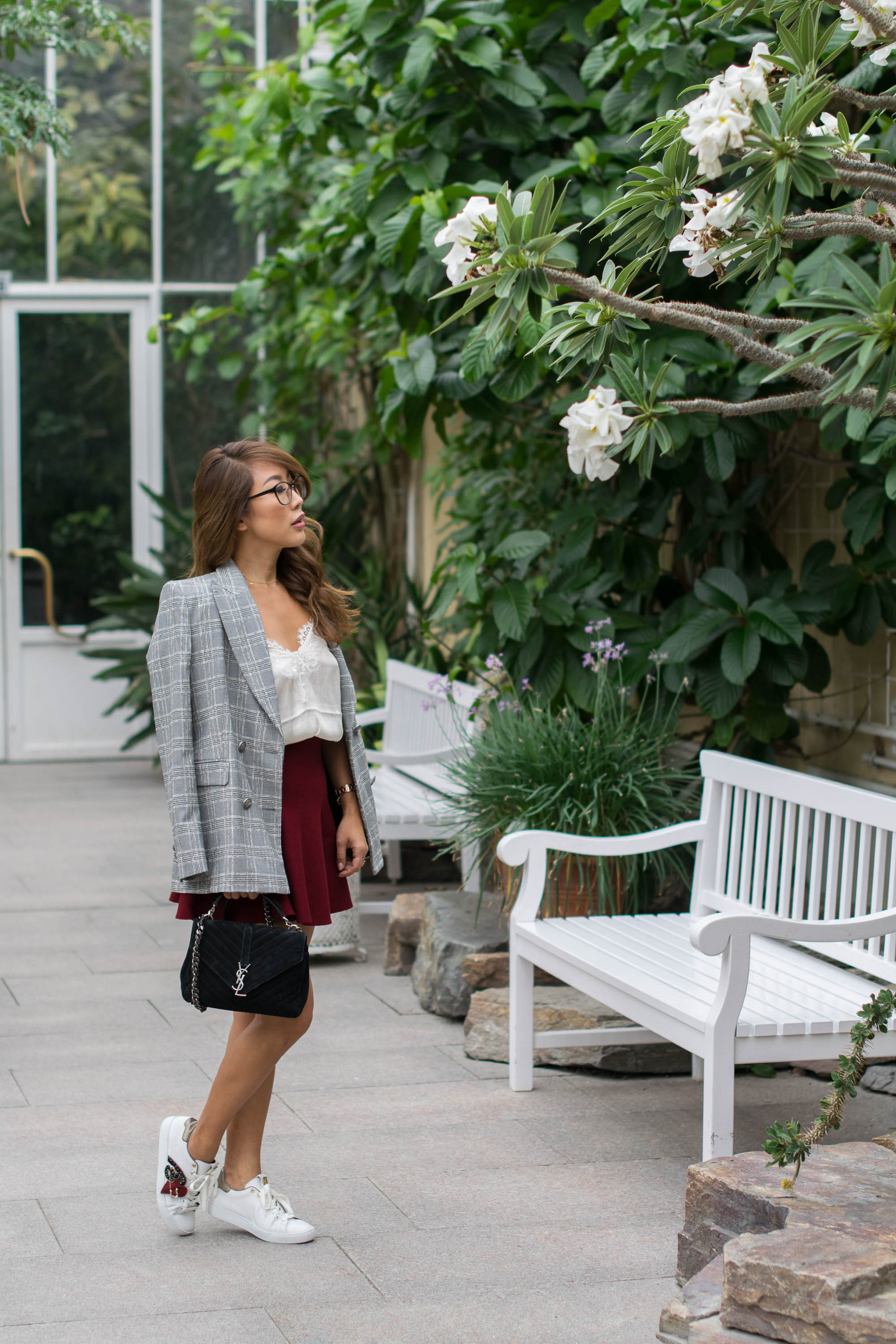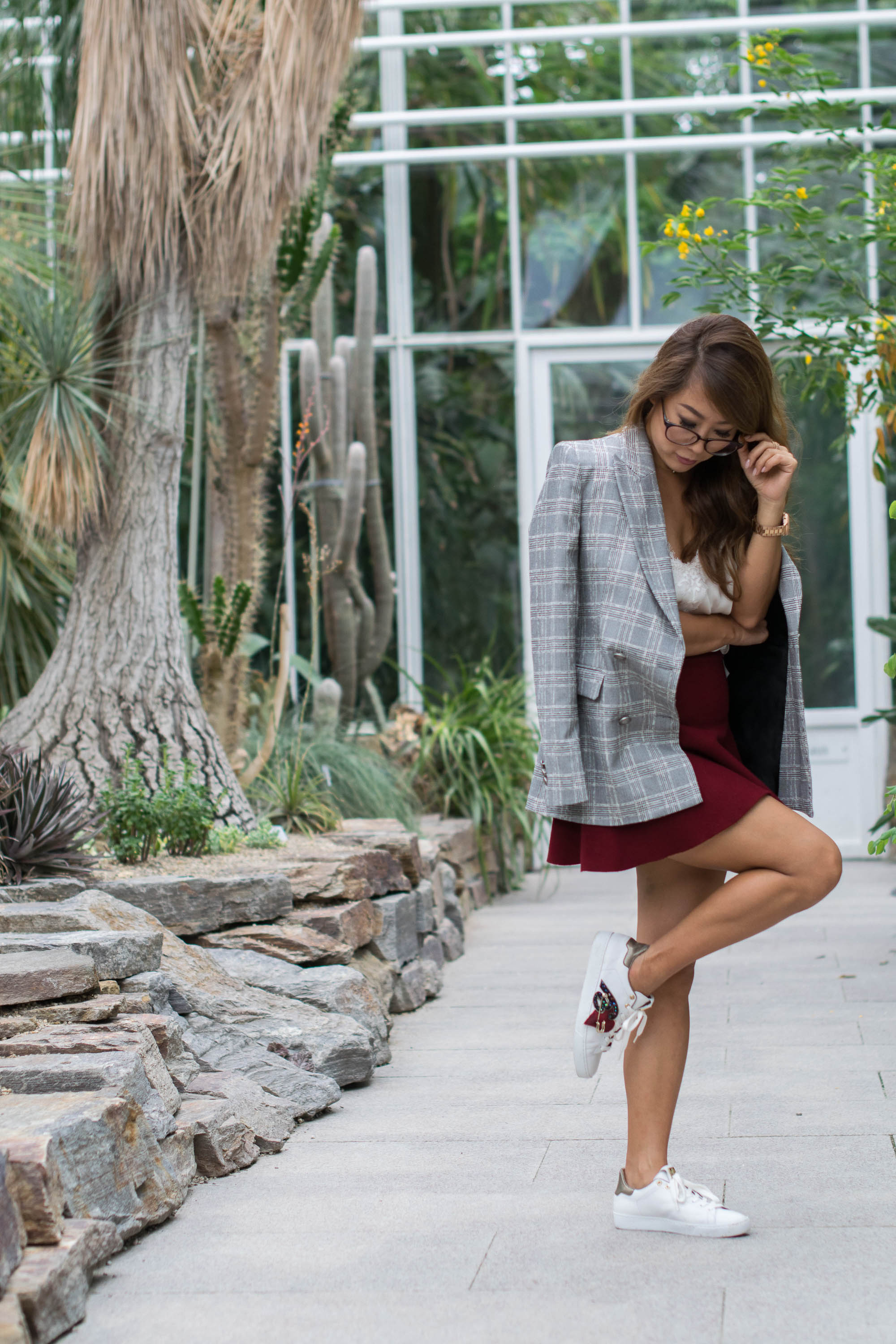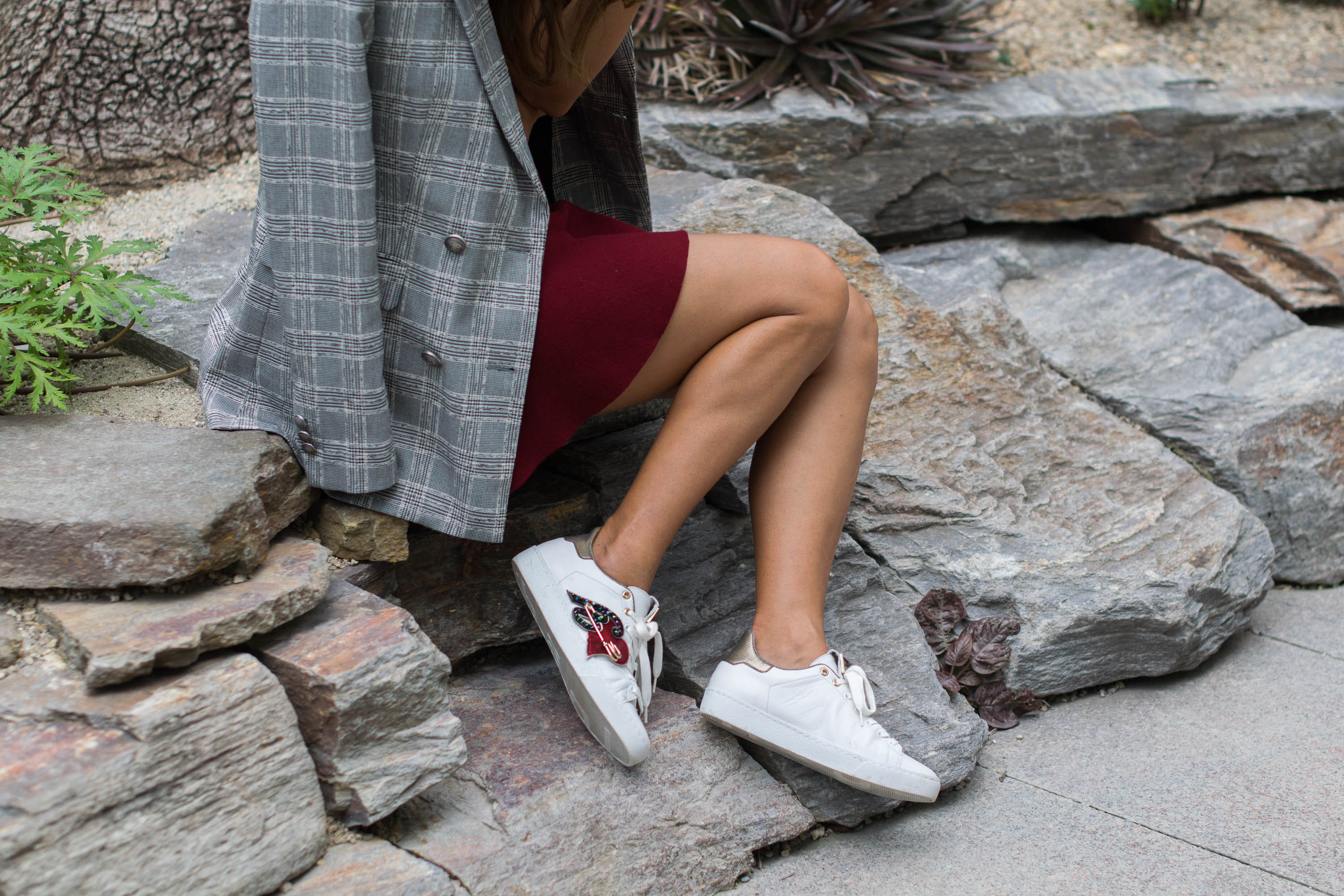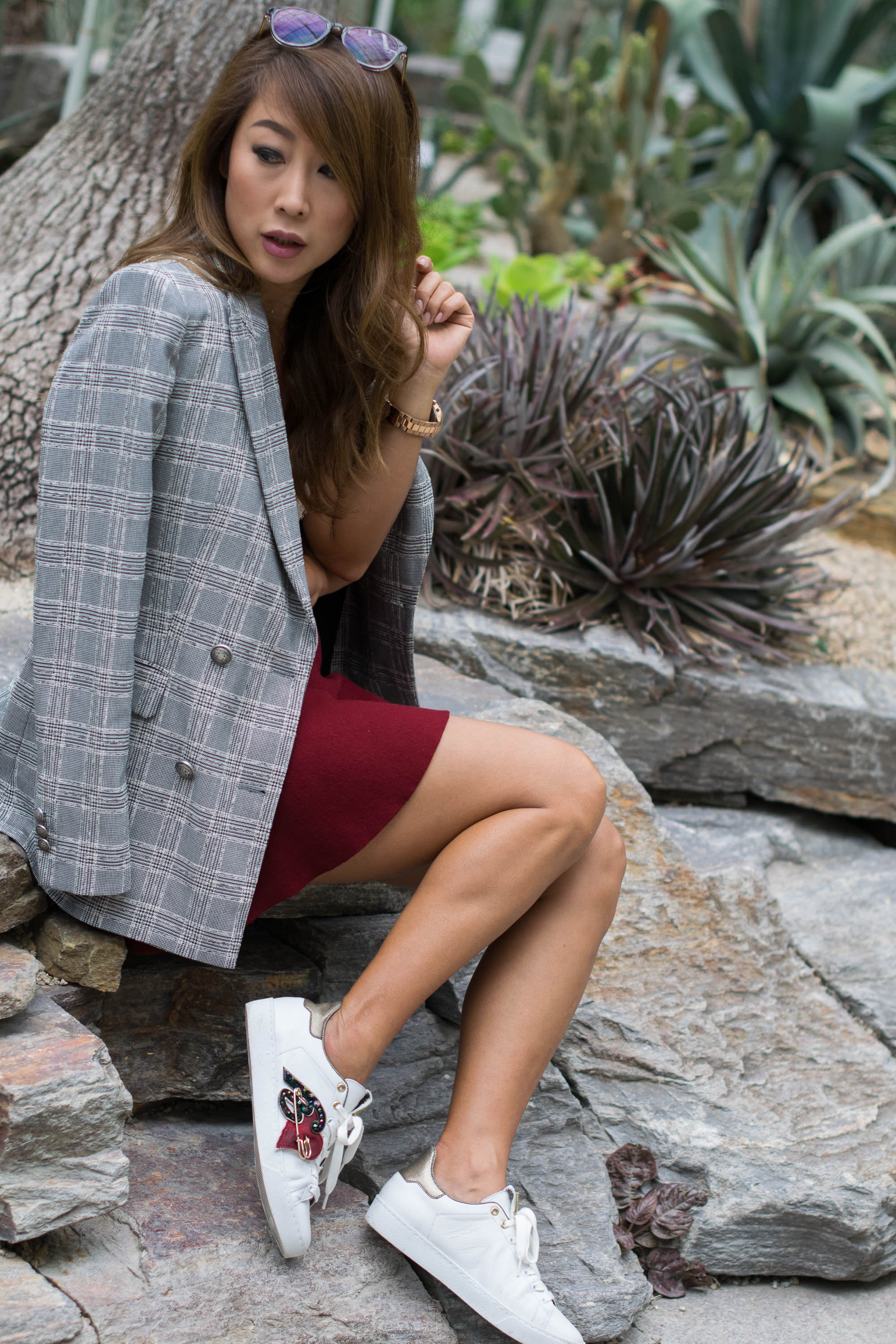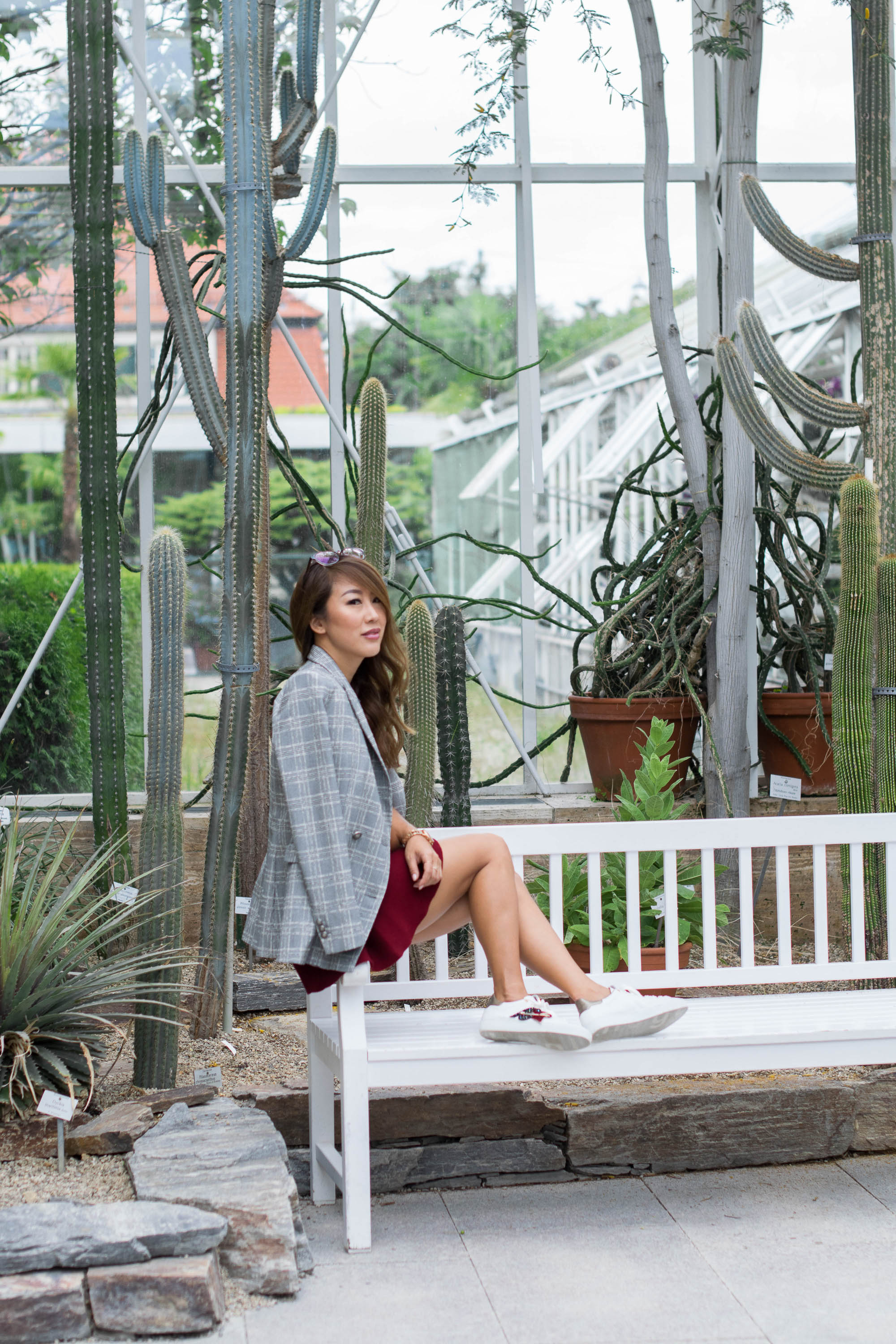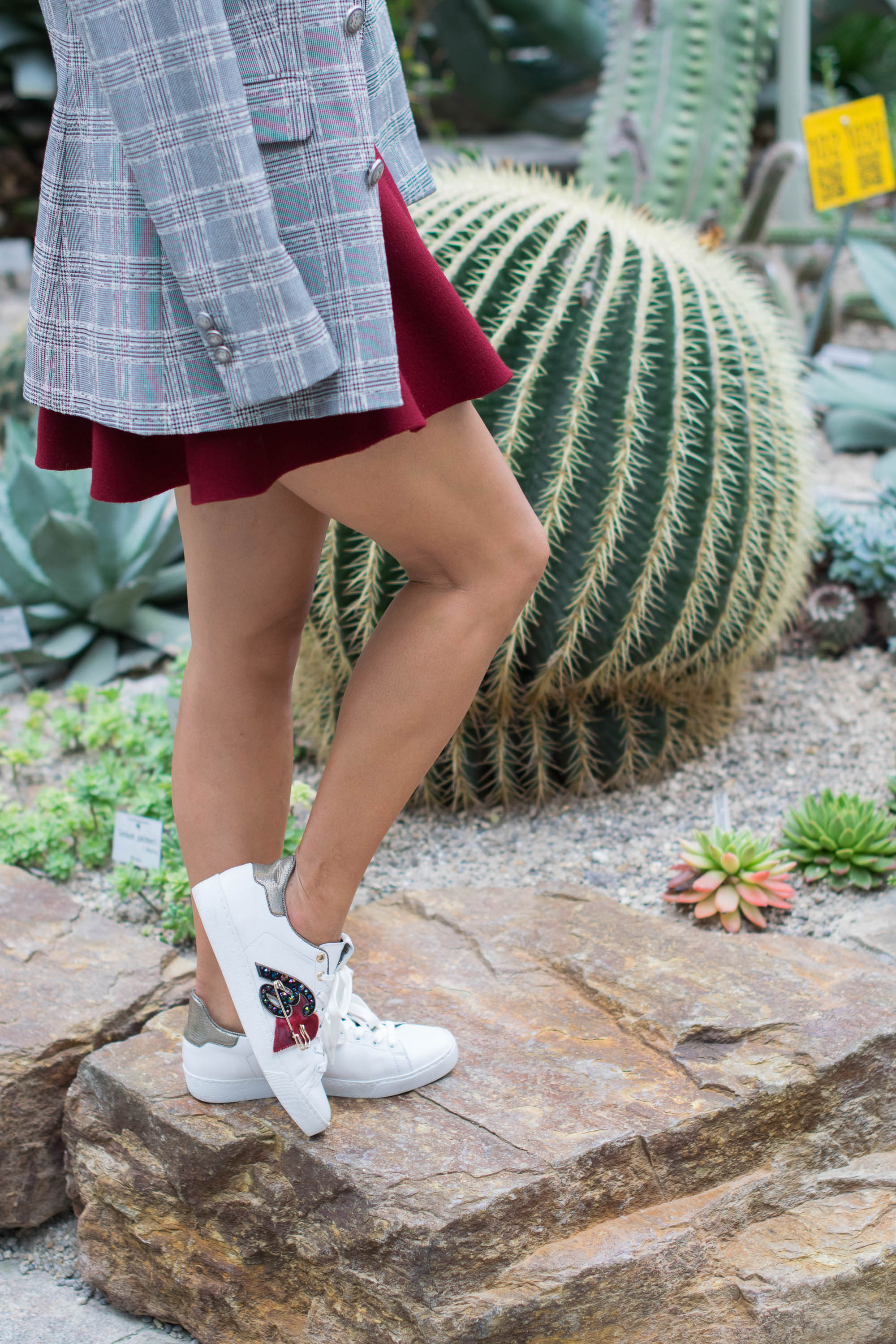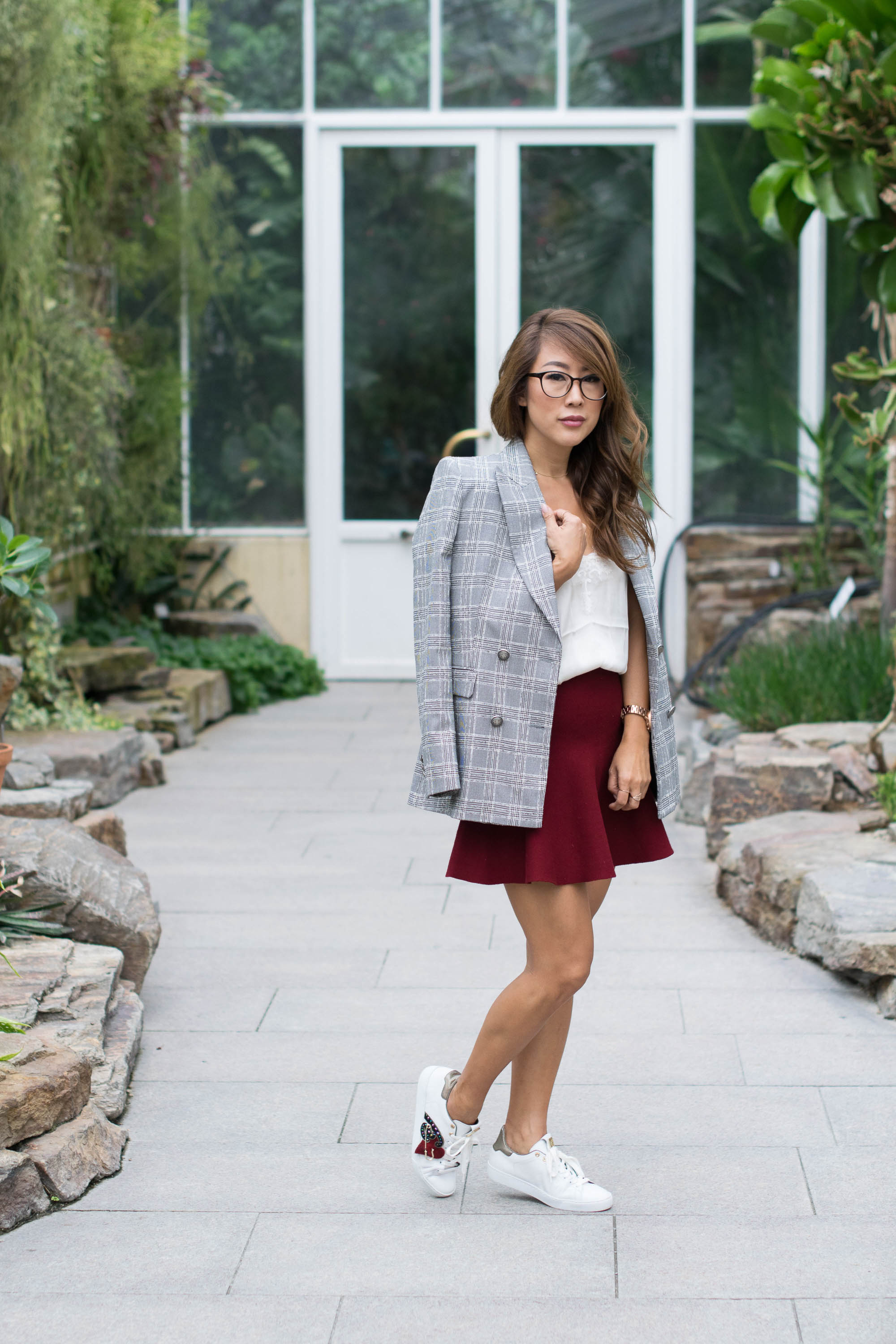 Högl Heart Beat Sneakers
Burgundy skirt by Zara | similar here
Checked Blazer by Zara | similar here
* In collaboration with Högl