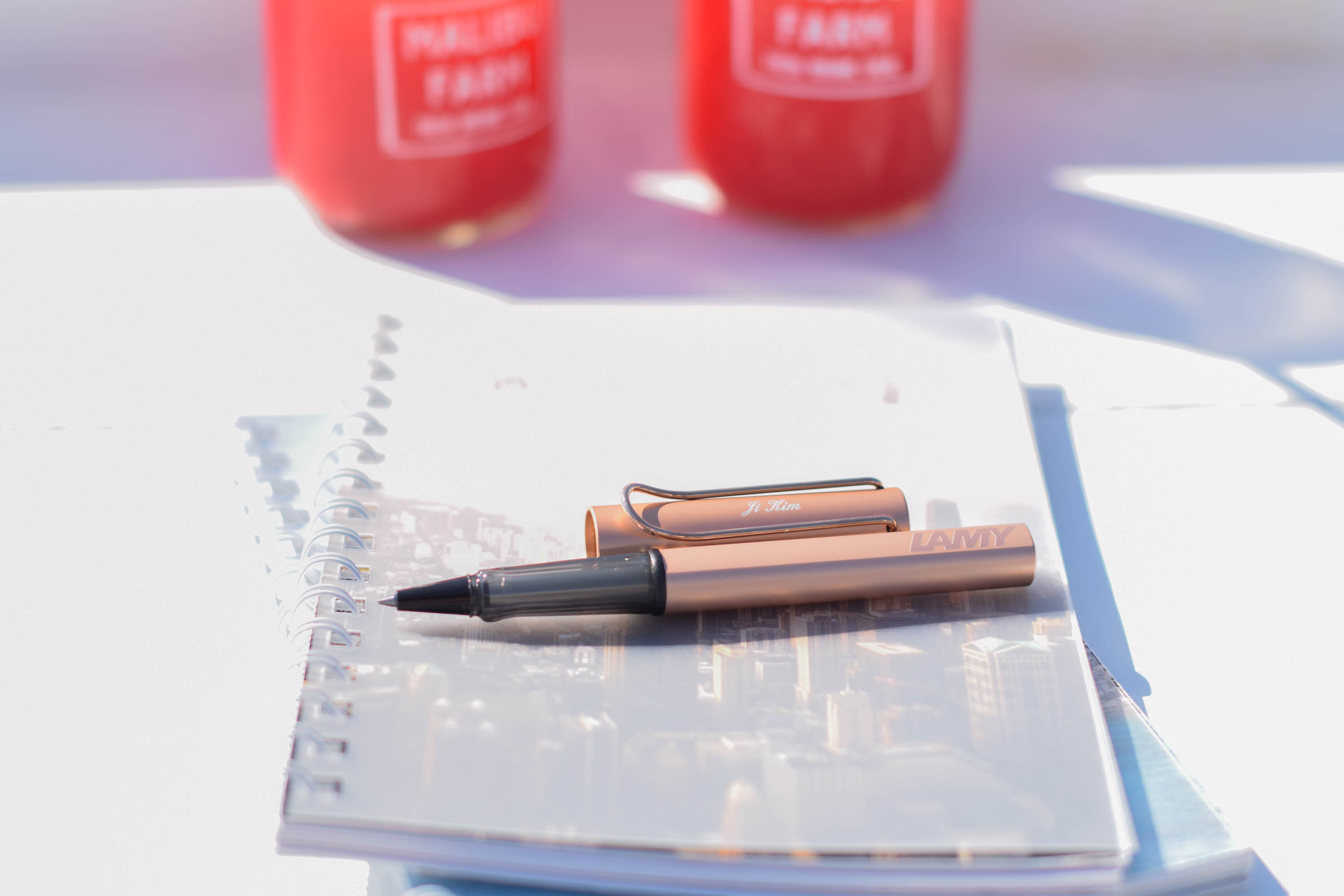 When you have a look at your work desk, how does it look like? Are you a super organized person with the coolest state-of-the-art technical gadgets to get through your office day? Or do you have post-its and notes all over your place with a bazillon pens and pencils, which always seem to disappear when you need them?
I definitely belong to the second group of slightly chaotic desk workers, who always look oh-so-busy when you see their desk situation. I also have to admit that I still take notes by hand and doesn't use my cell phone that much as many people do. There is memo pads everywhere including the kitchen for grocery lists, next to the phone and even a fancy one in the entrance area, you know just because. And I've always loved to use a fountain pen. It's much more smoother to write with than an ordinary pen and adds a touch of old-school feeling to it, which I love. LAMY has always been a brand related to high-quality writing instruments and I finally got my hands on two pens.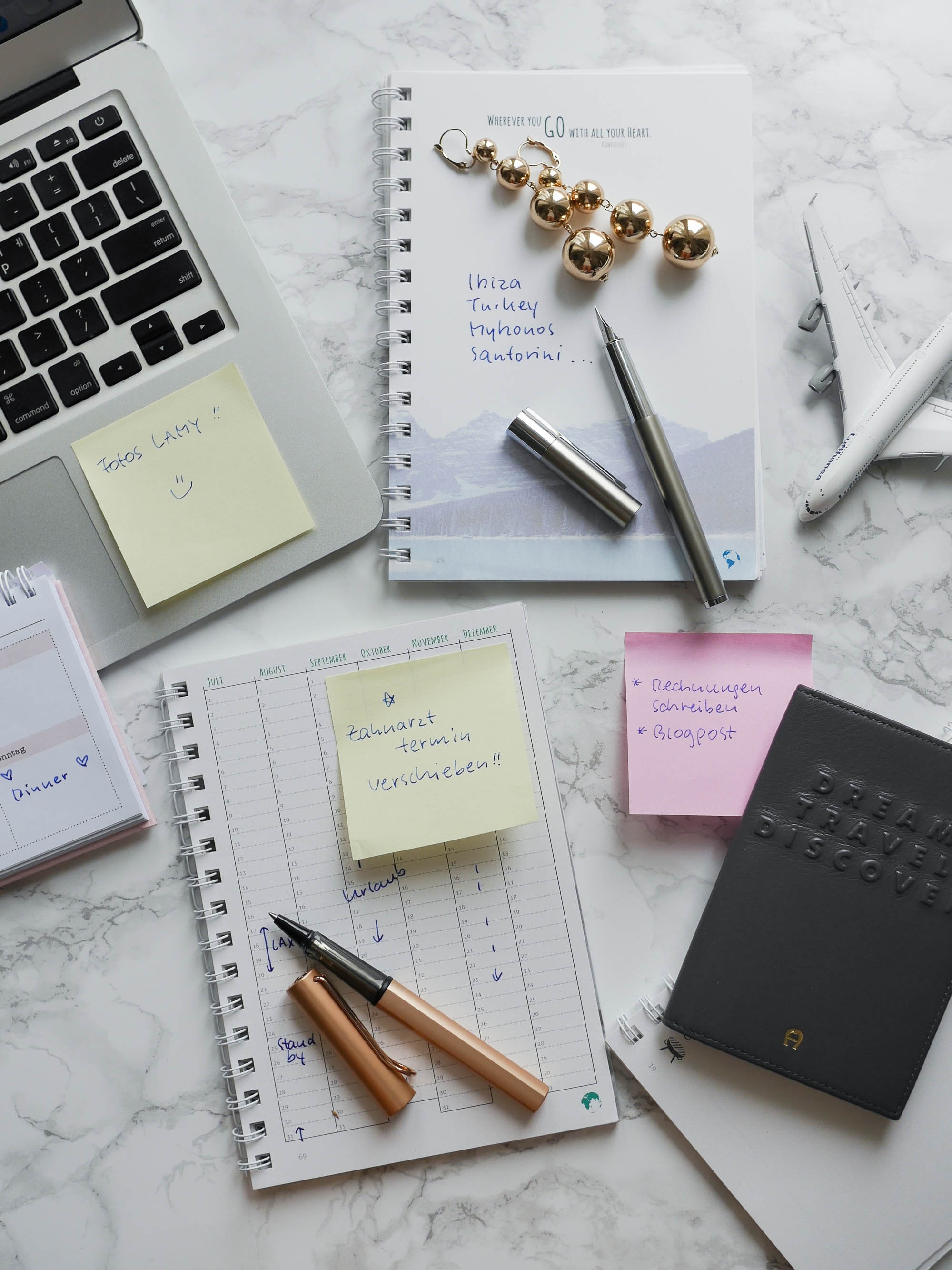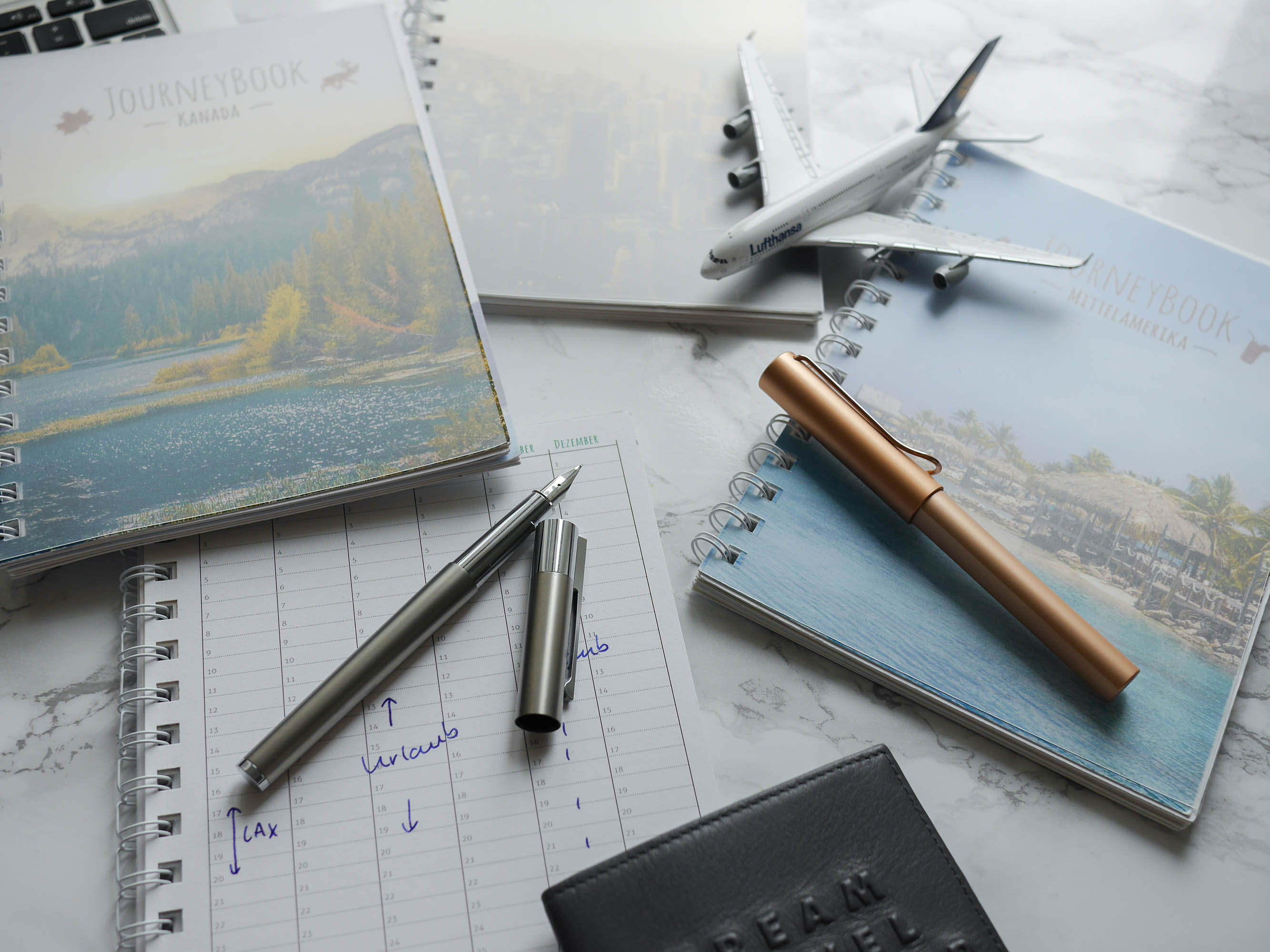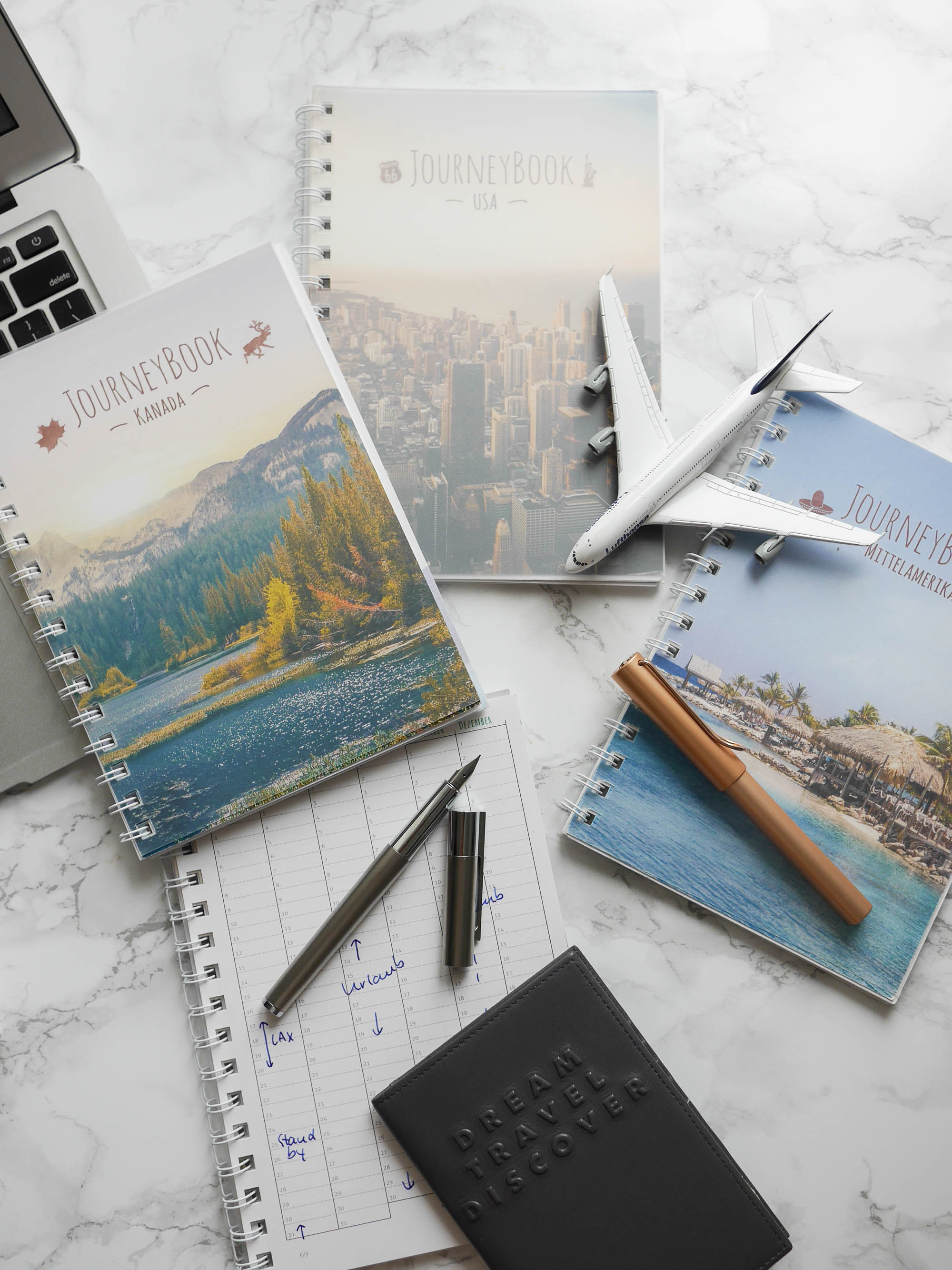 How elegant is the LAMY scala fountain pen in a timeles design for taking notes or leaving a signature on an important document? It has a good grip and the nib moves smoothly over the paper which makes you feel like an artist. Scribbling has always been an obsession of mine and I still grab a pen and doodle when I'm on the phone. Well, old habits die hard. :)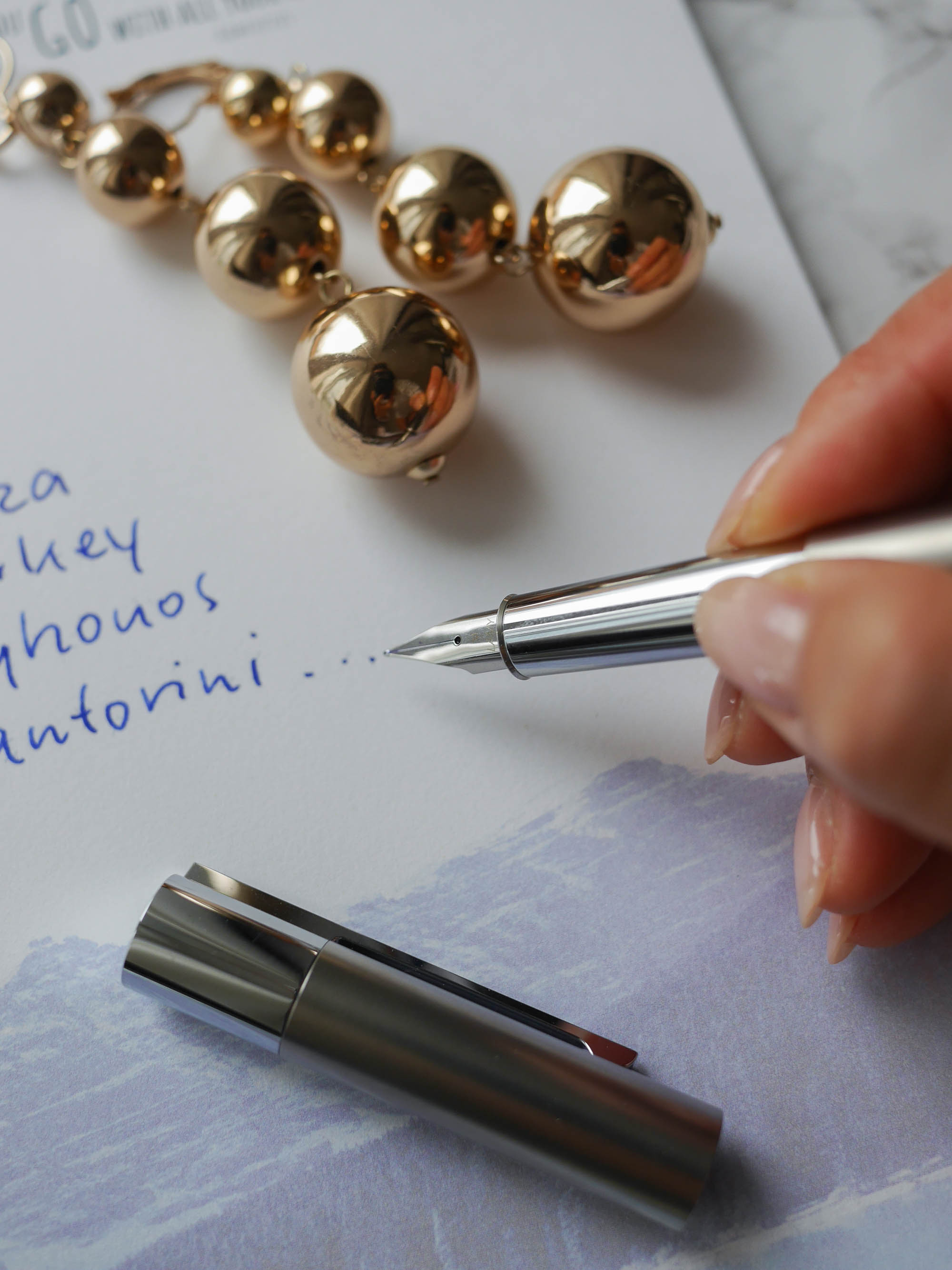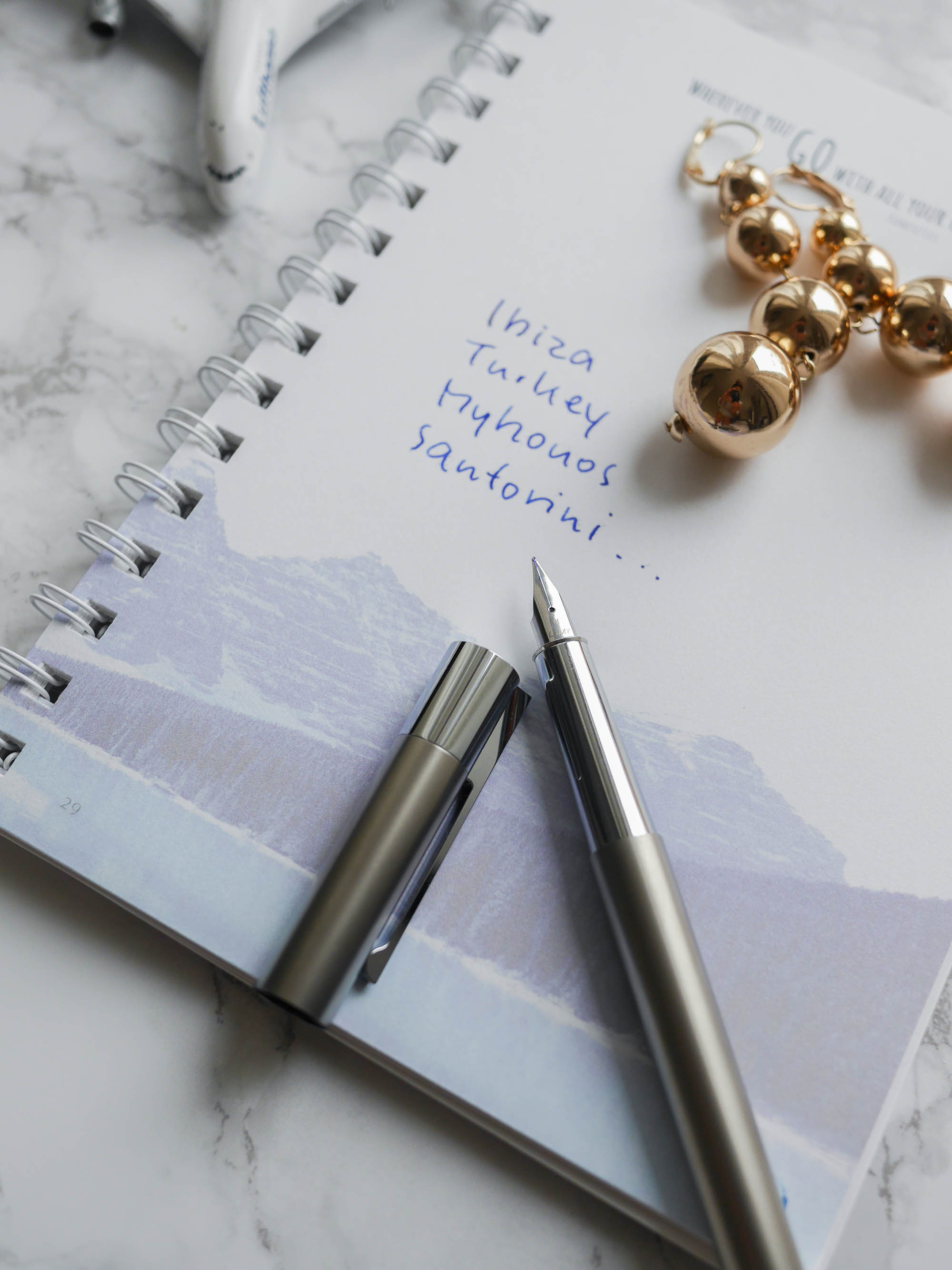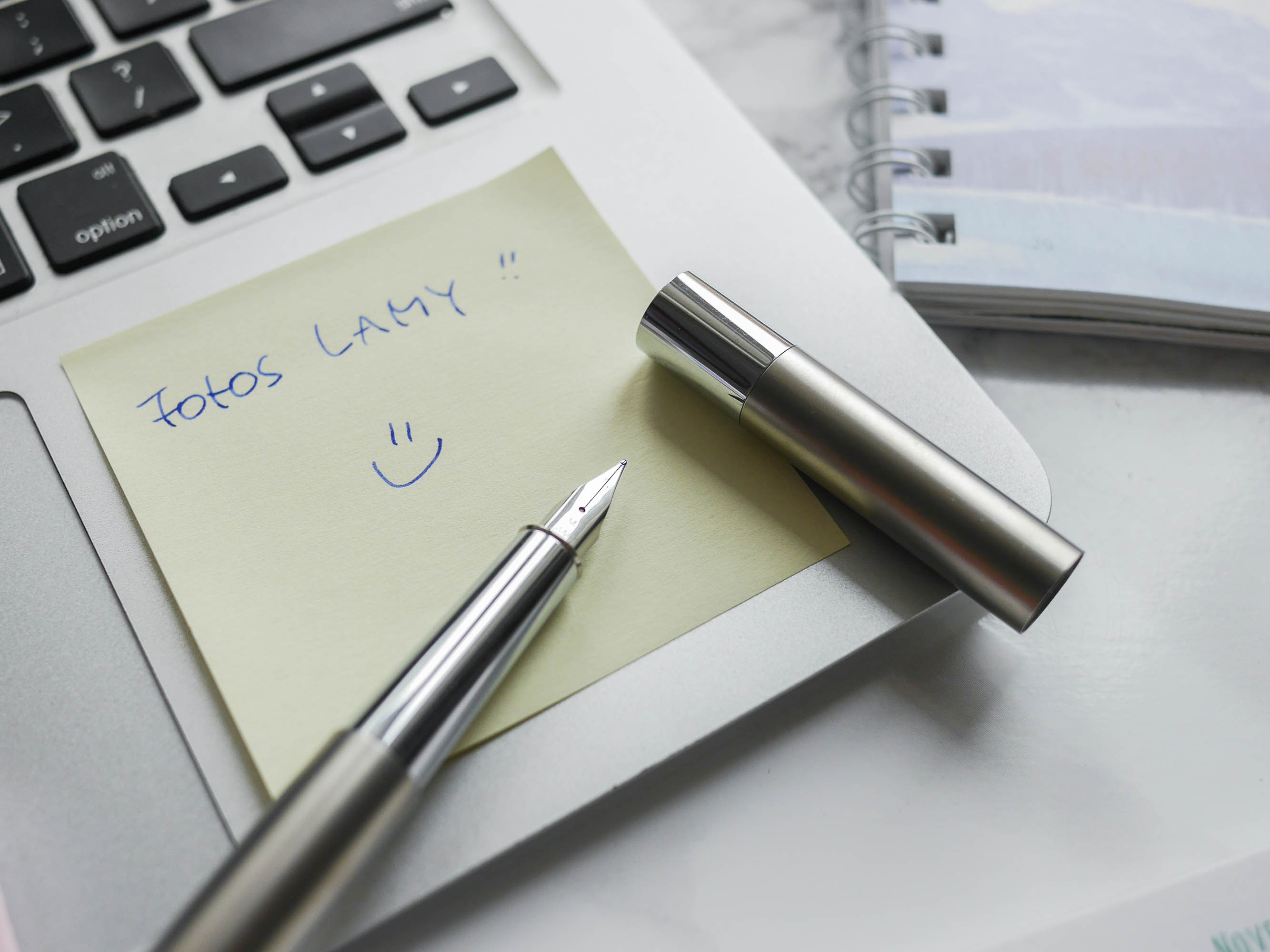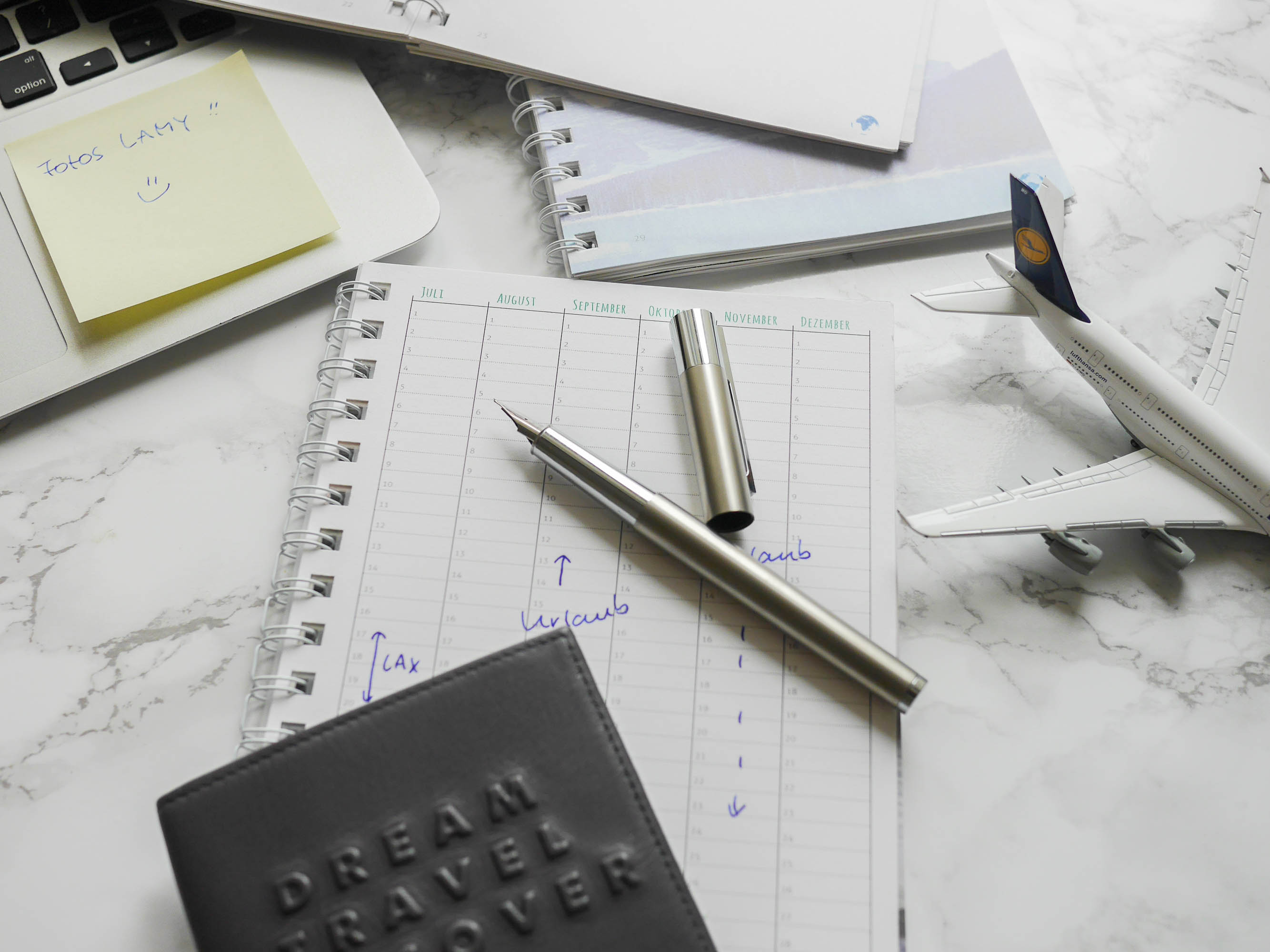 As a frequent traveler, planning and organizing a trip is the most fun part. Usually a lot of ideas are popping up simultaneously and my pen is busy gathering these thoughts in the journey book. LA is one of my favorite layovers and the list of things to do seems like neverending. So glad I had my LAMY scala fountain pen with me so I was able to take more notes and tick off things of my LA list. What a great feeling!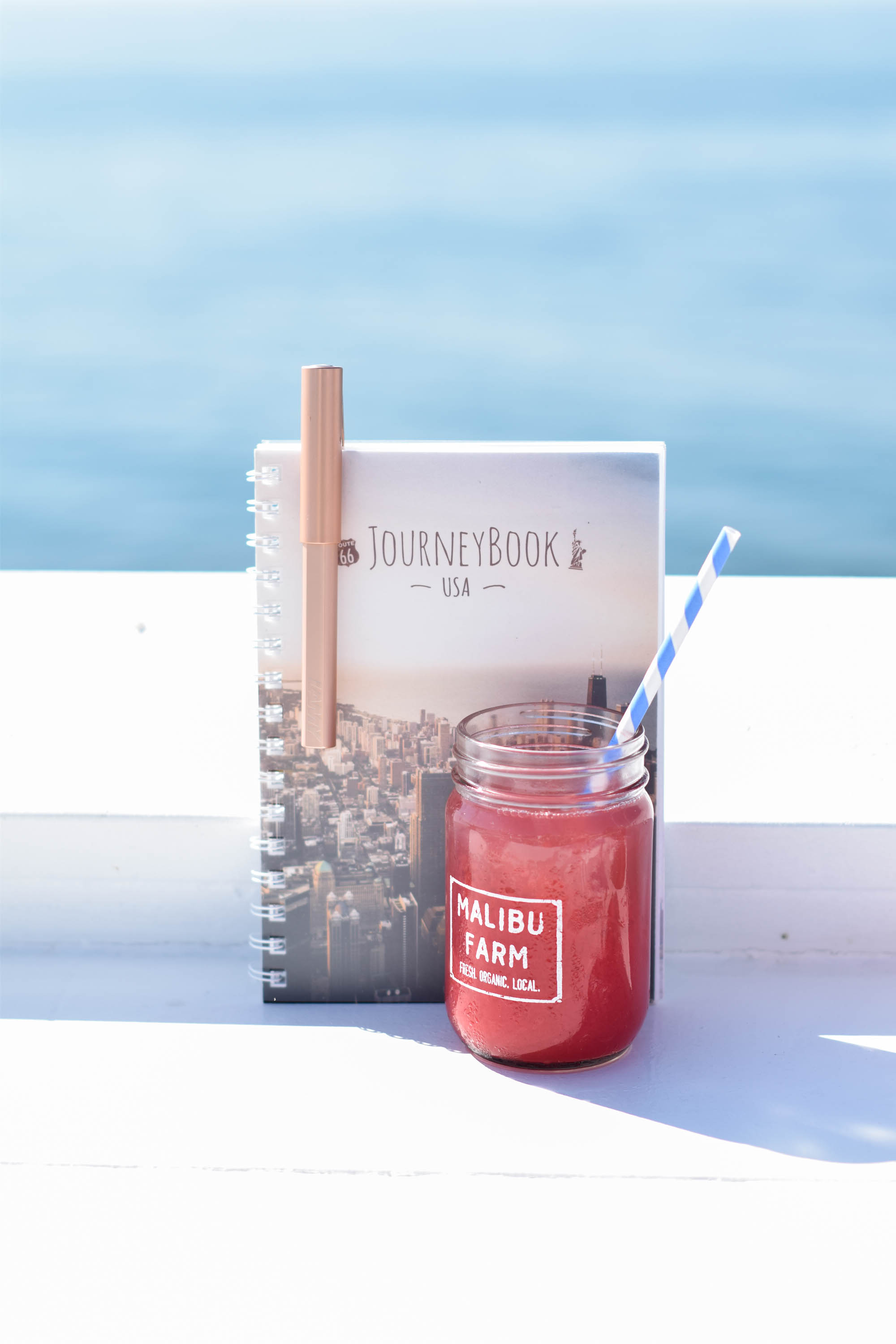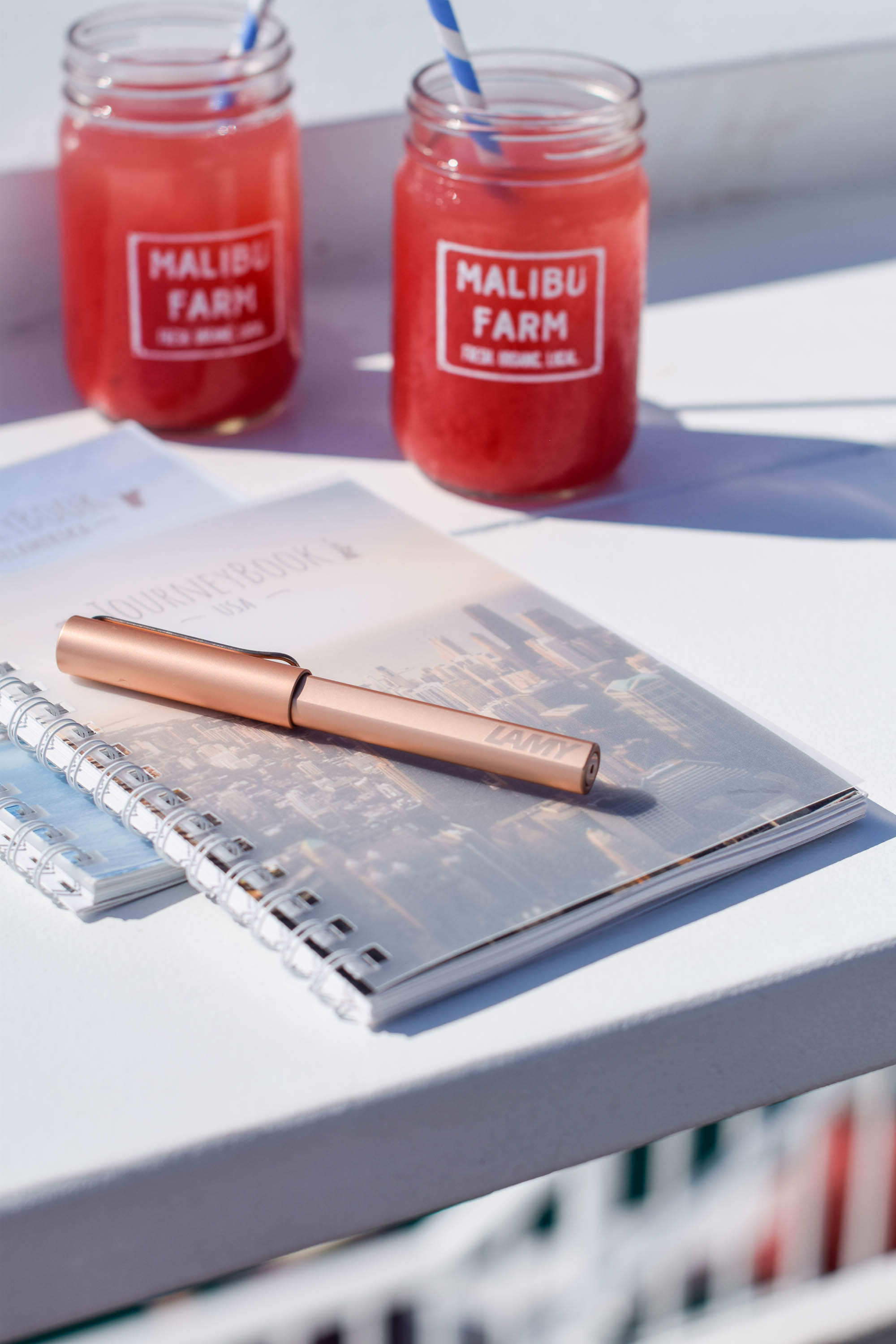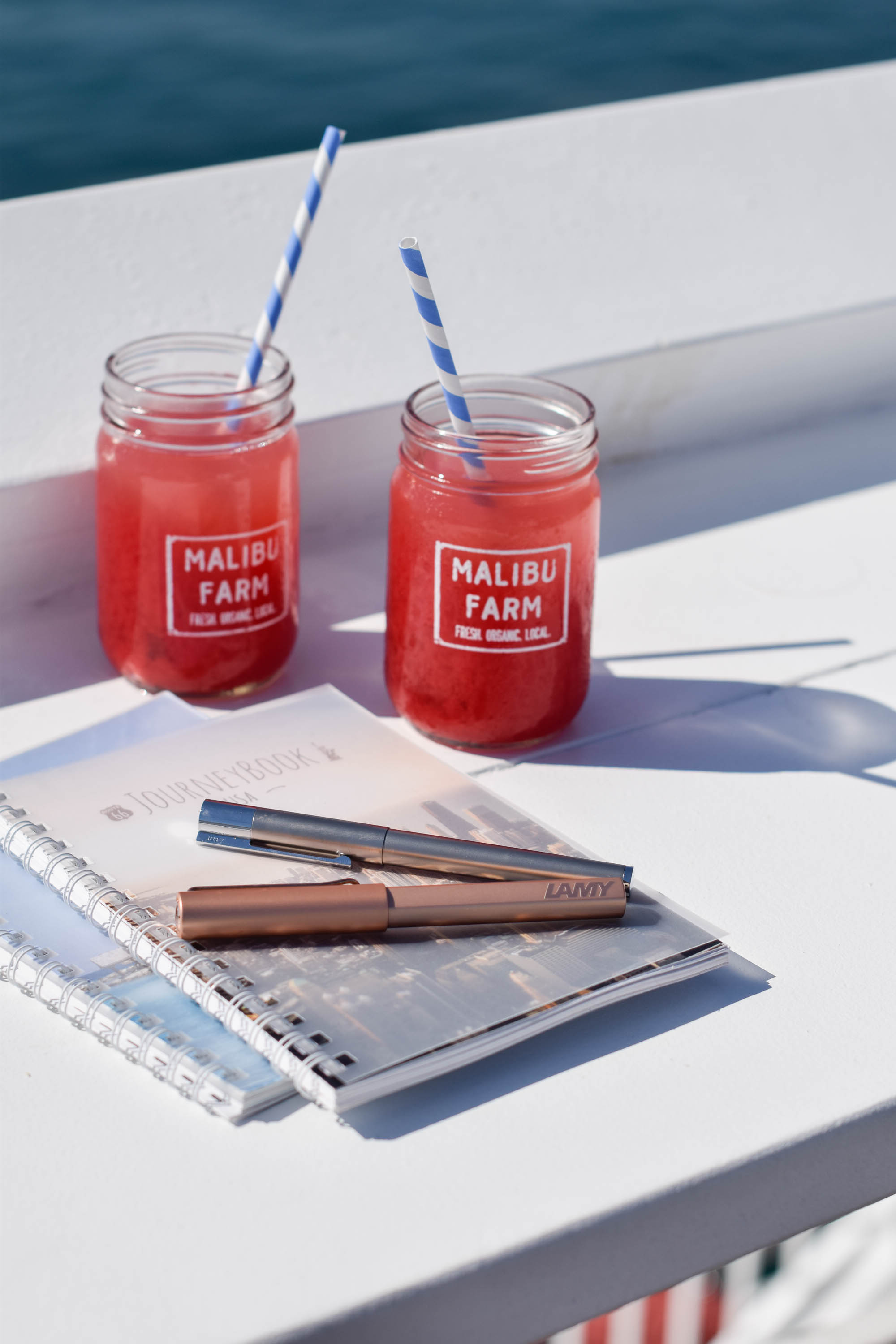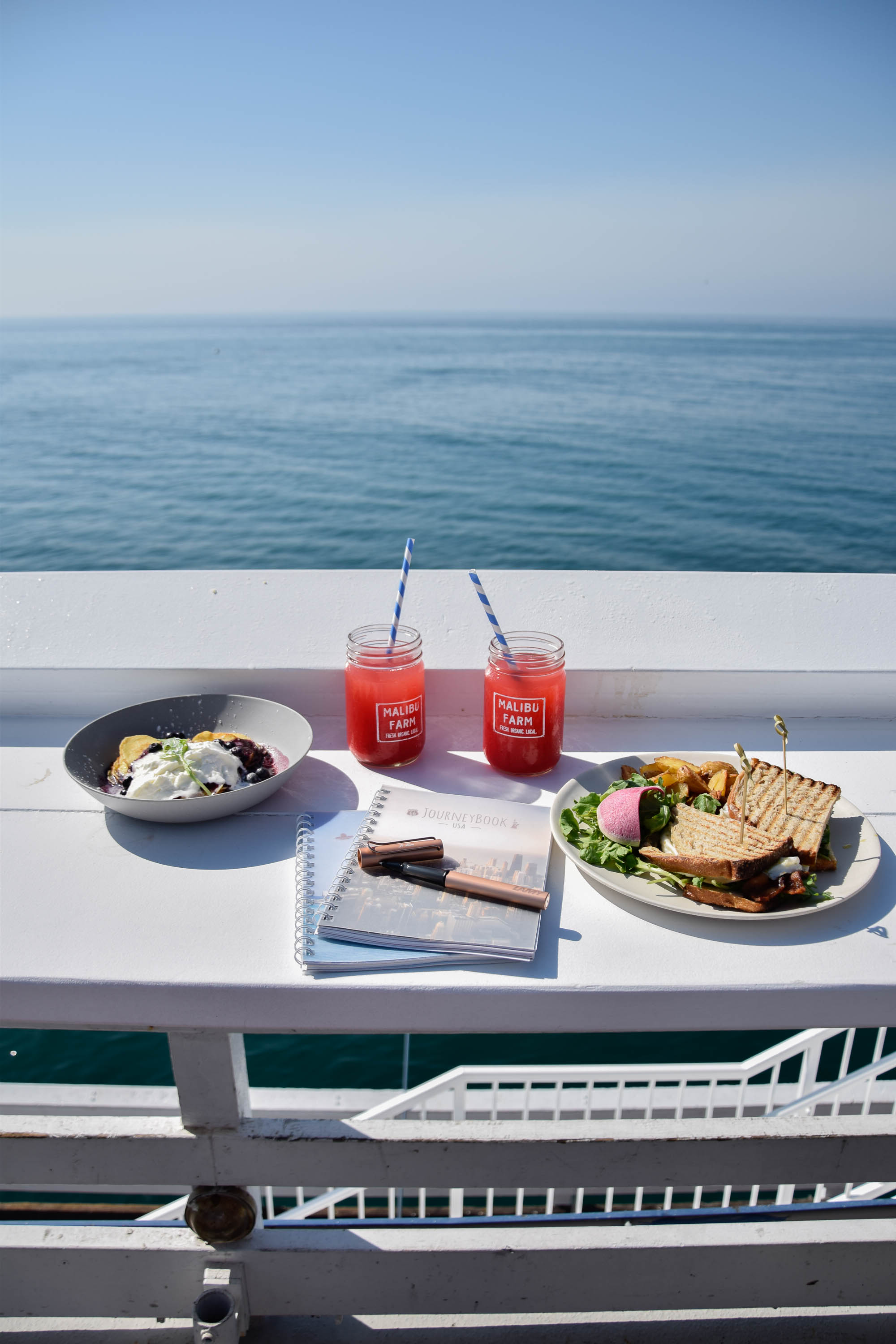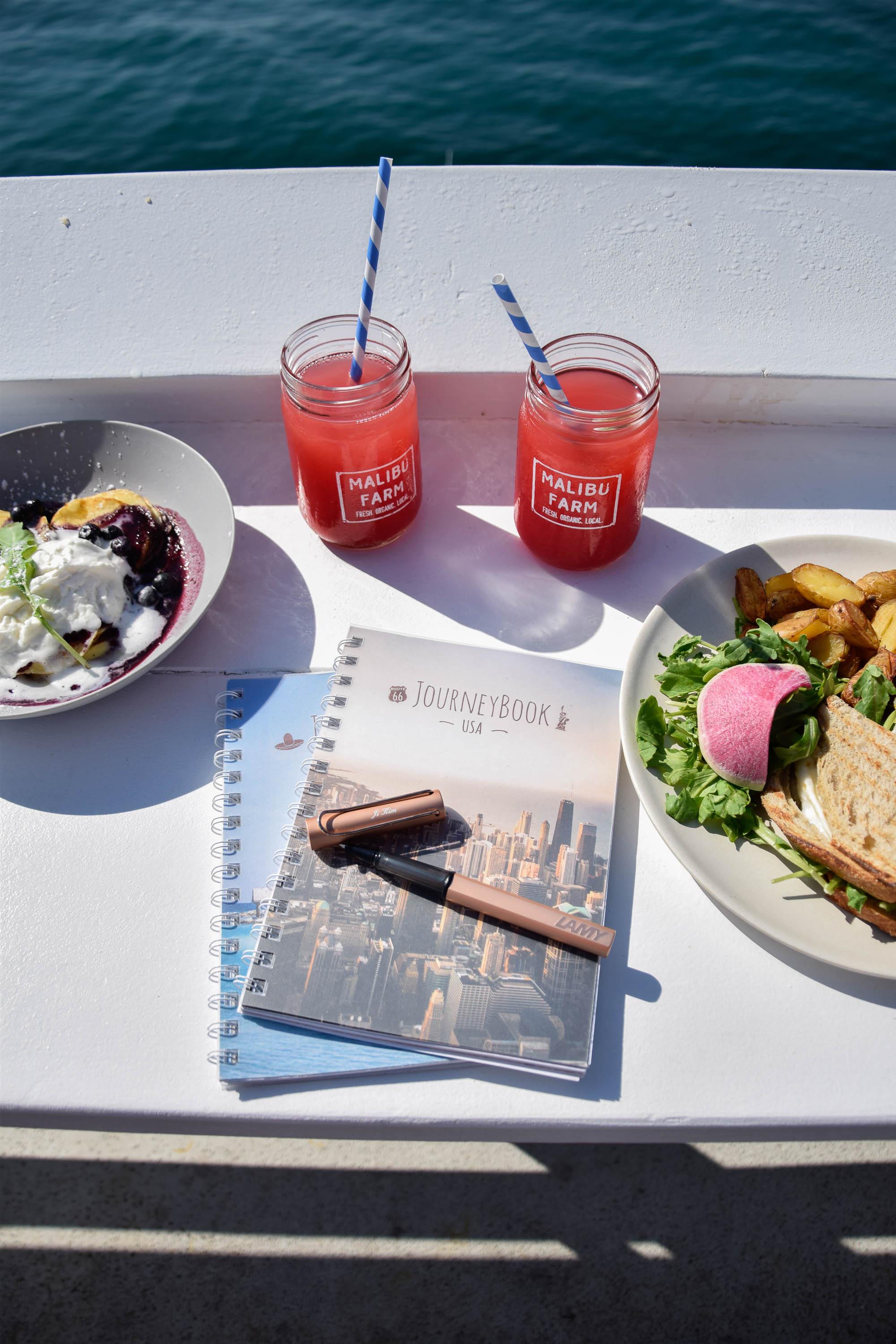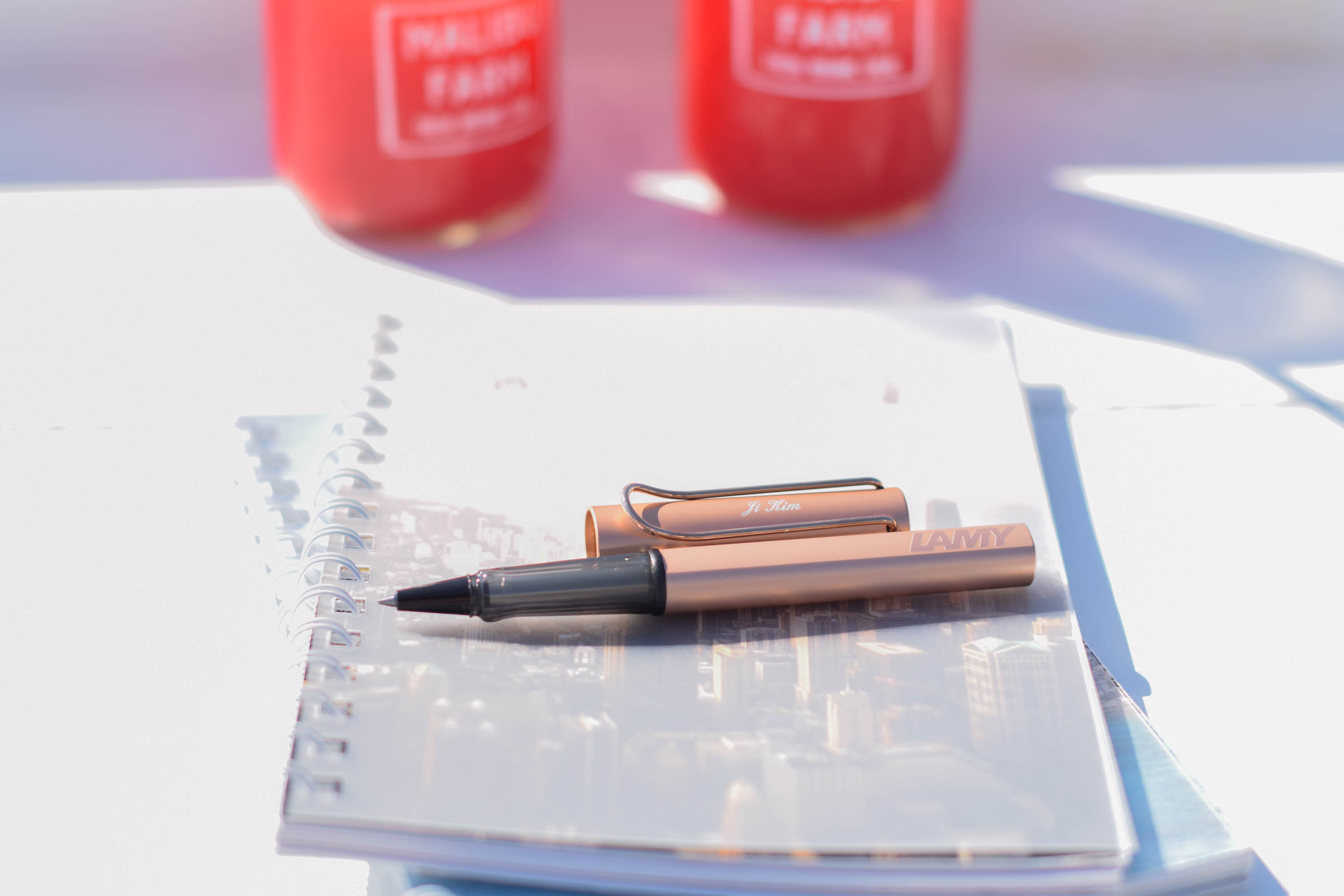 I was always a person who takes notes by hand. For one simple reason. If I don't, I tend to forget things. I'm really attachted to my rosegold LAMY Lx rollerball pen, which has my name on it. And when it's personalized, you automatically take good care of it. The LAMY Lx rollerball pen is my go to pen and I just love it. Have any name engraved on this pen and give it to someone special. It makes such a great gift! Writing has neve been so easier when you have the right instruments. So why not investing in a good fountain pen or rollerball pen? These pens have a timeless sophisticated design with ergonomic grips and make writing so easy. If you are the type of person who loves taking notes by hand and in style, you can never go wrong with a LAMY pen. It just feels so elegant and adds a personal touch to anything handwritten like invitations or holiday cards.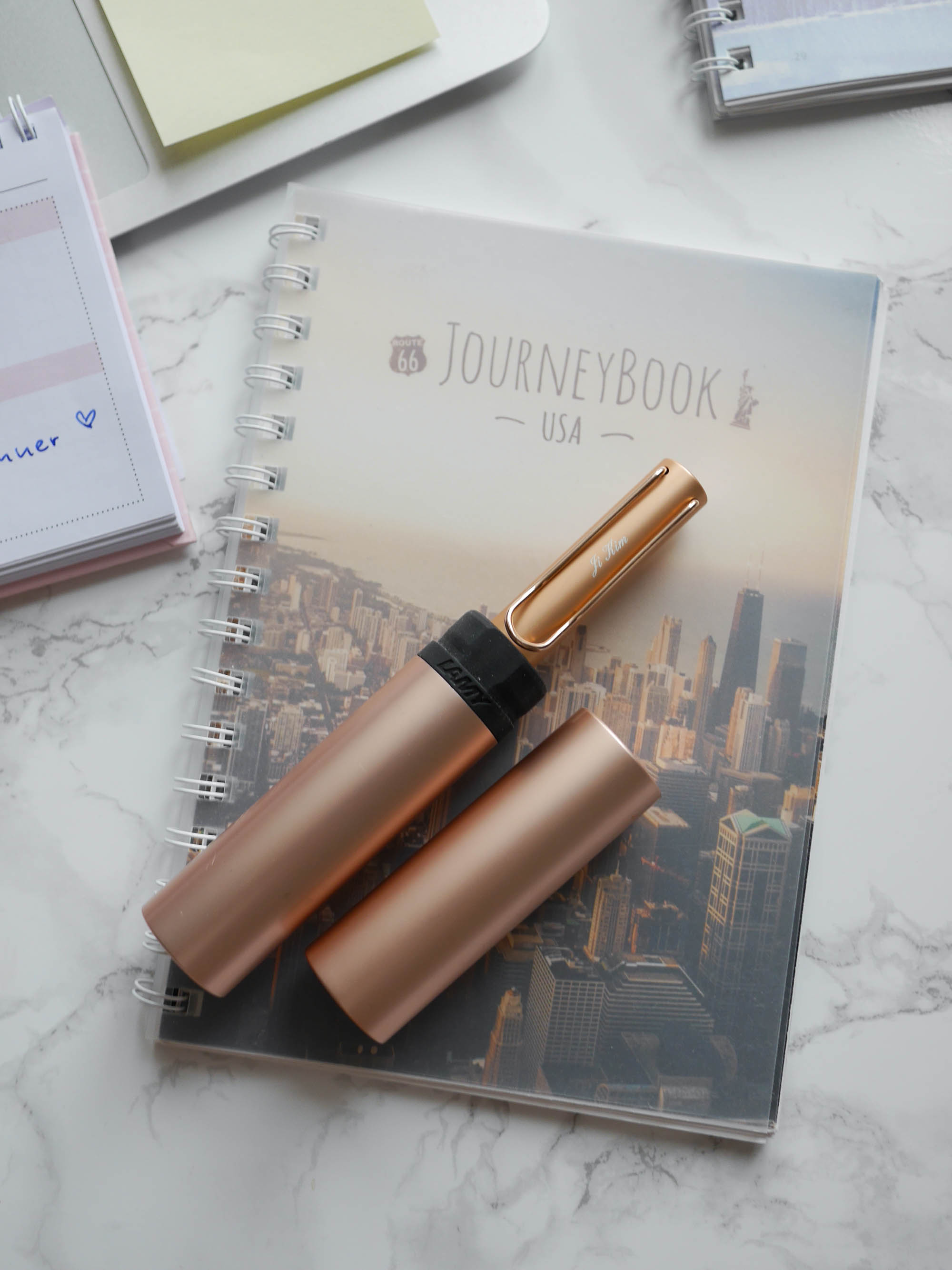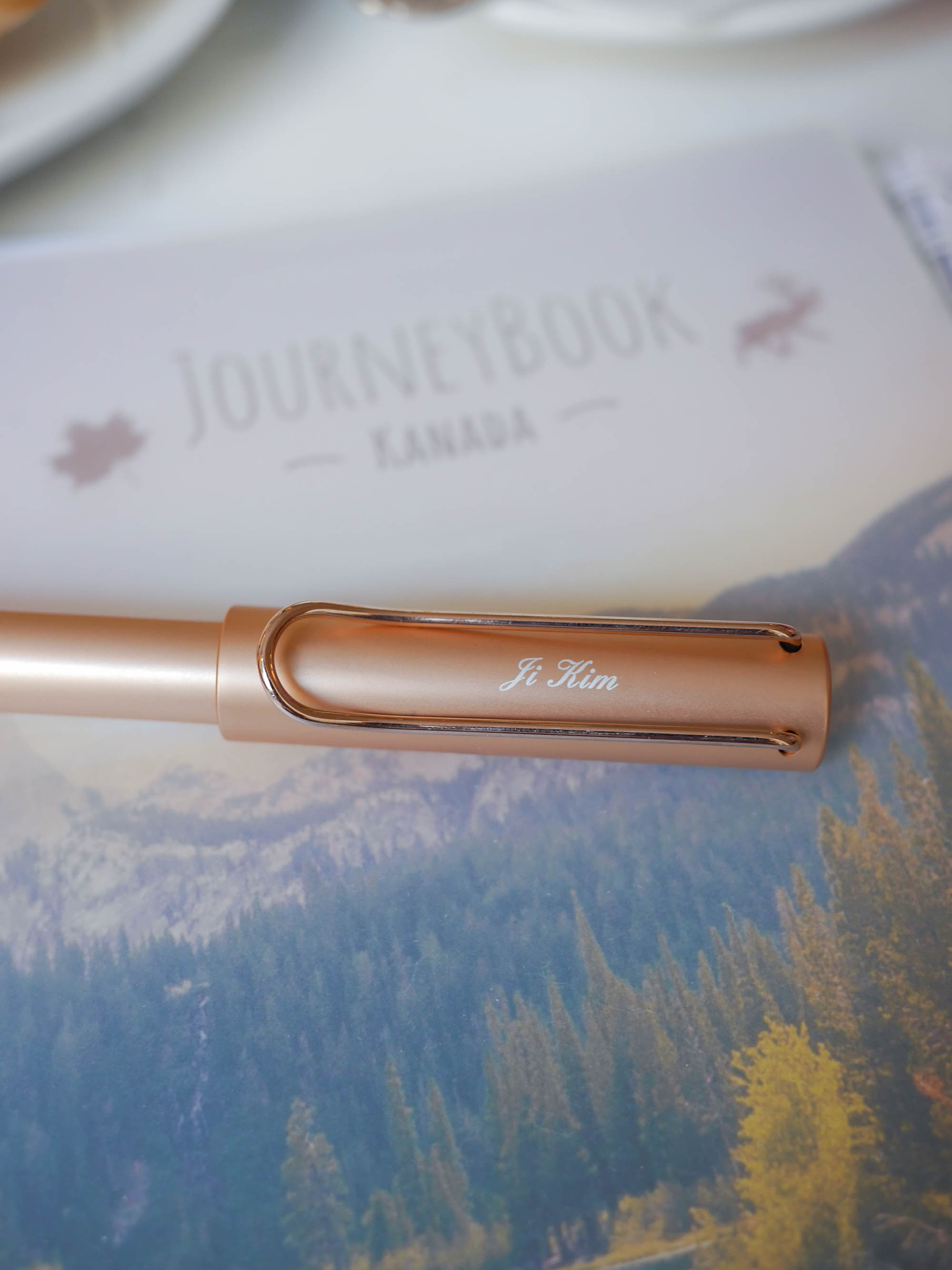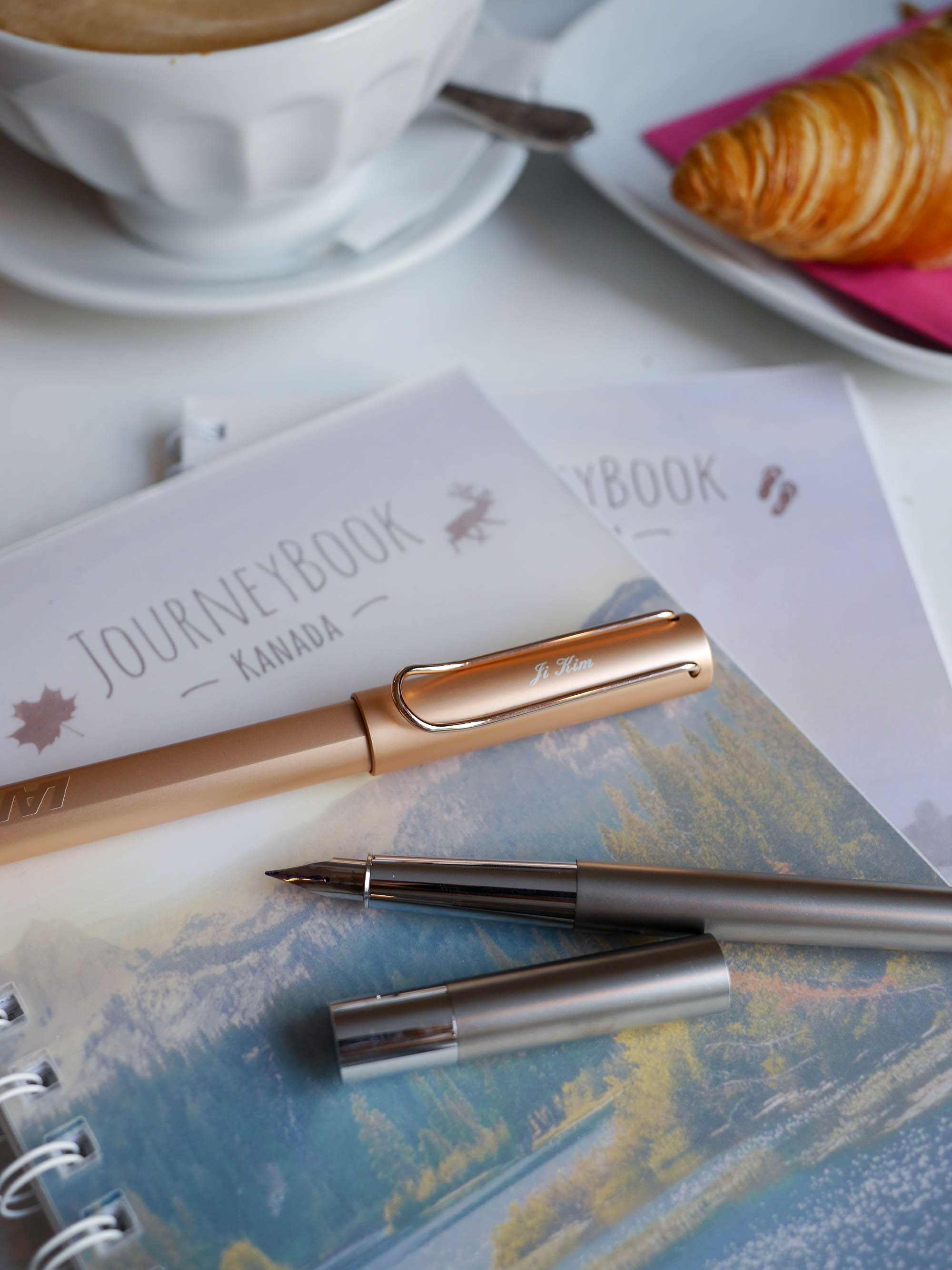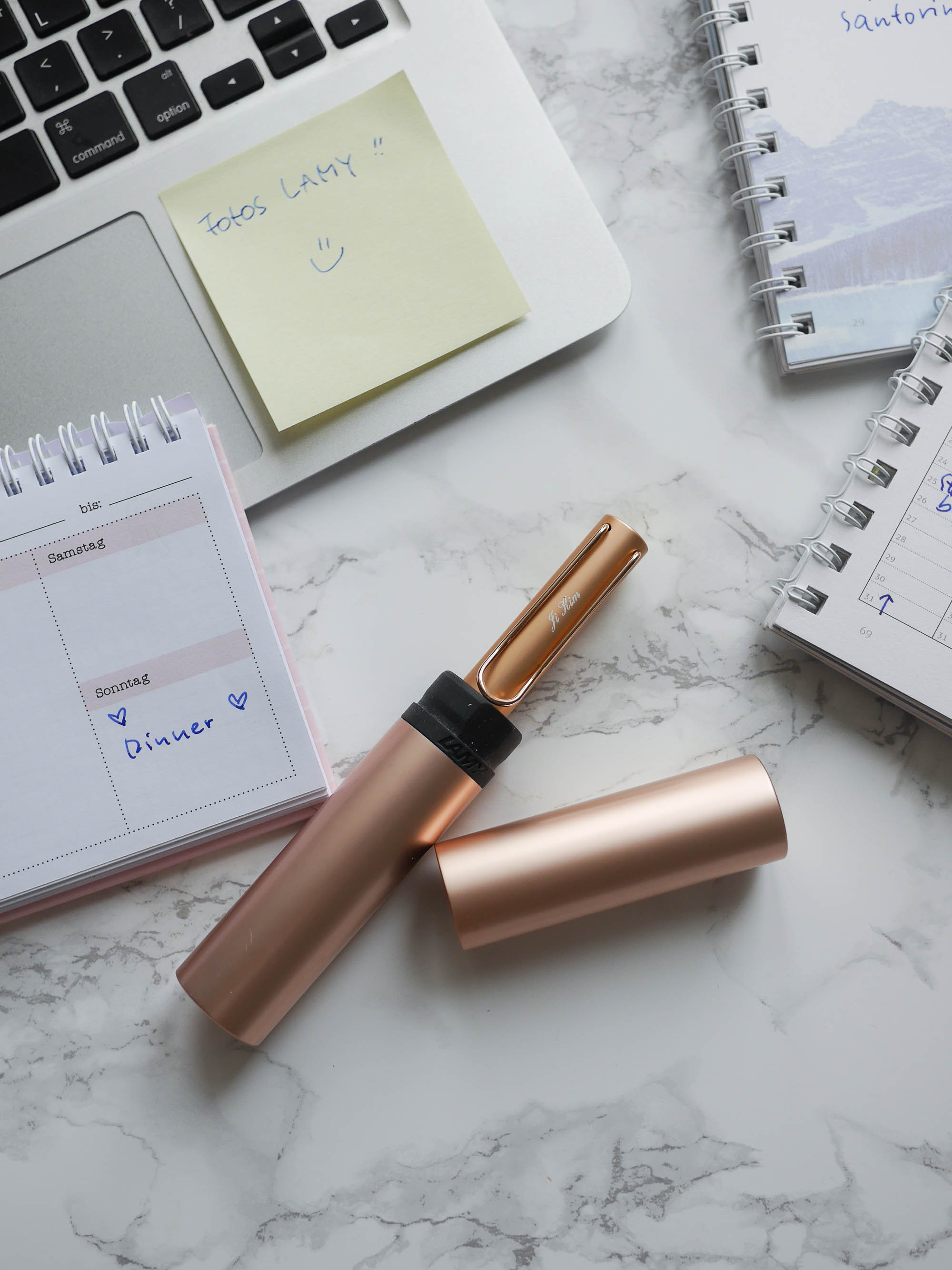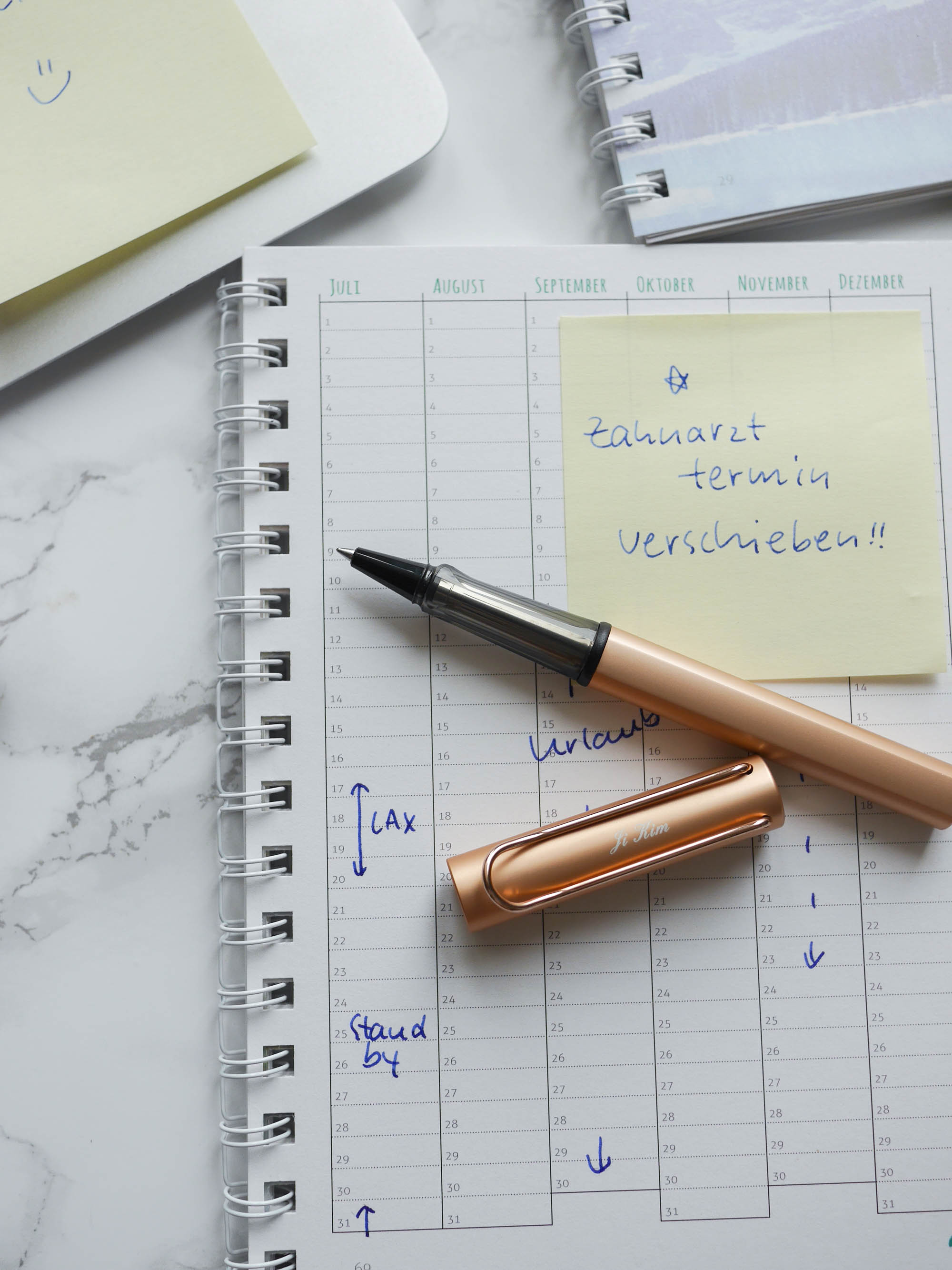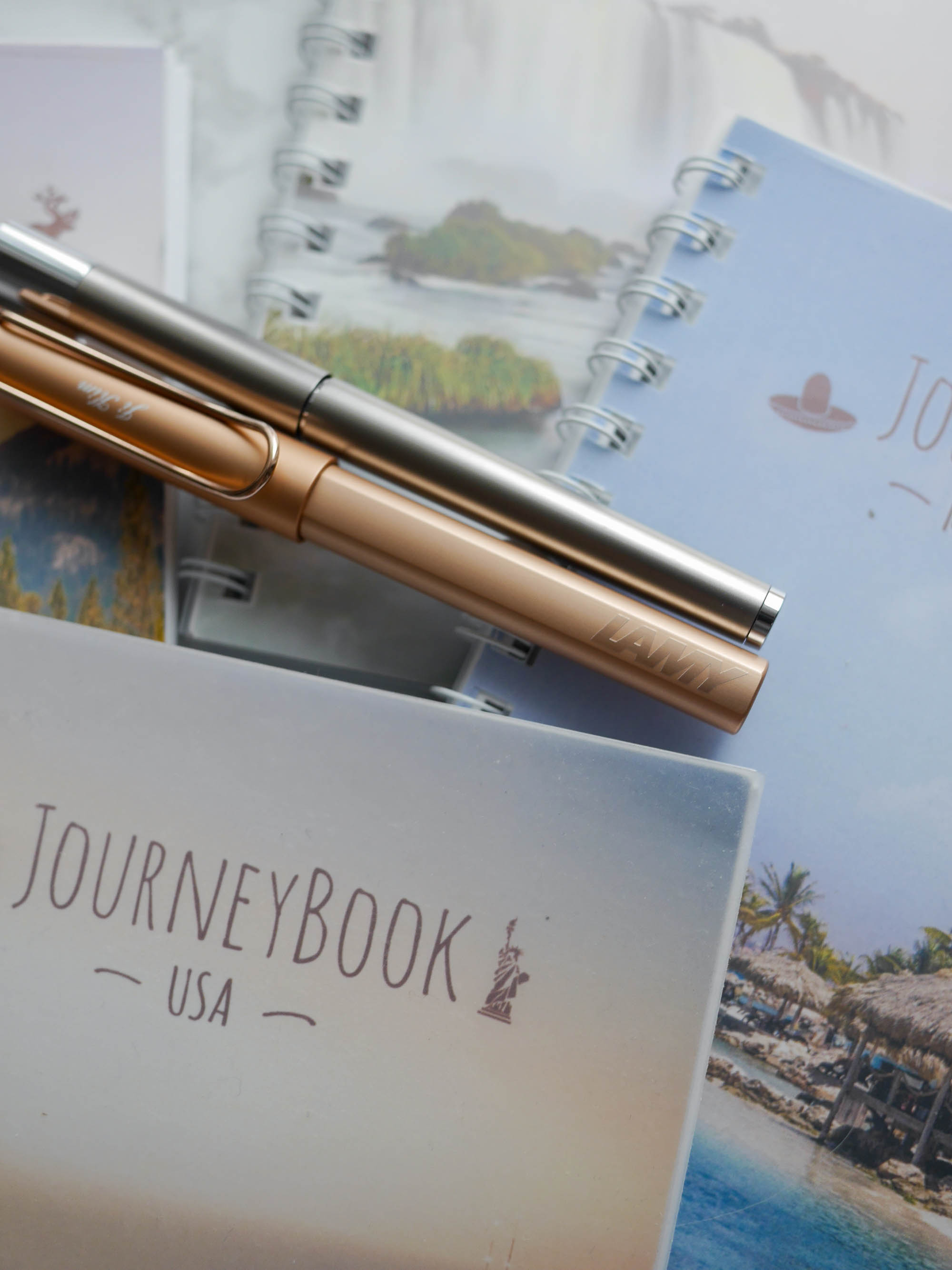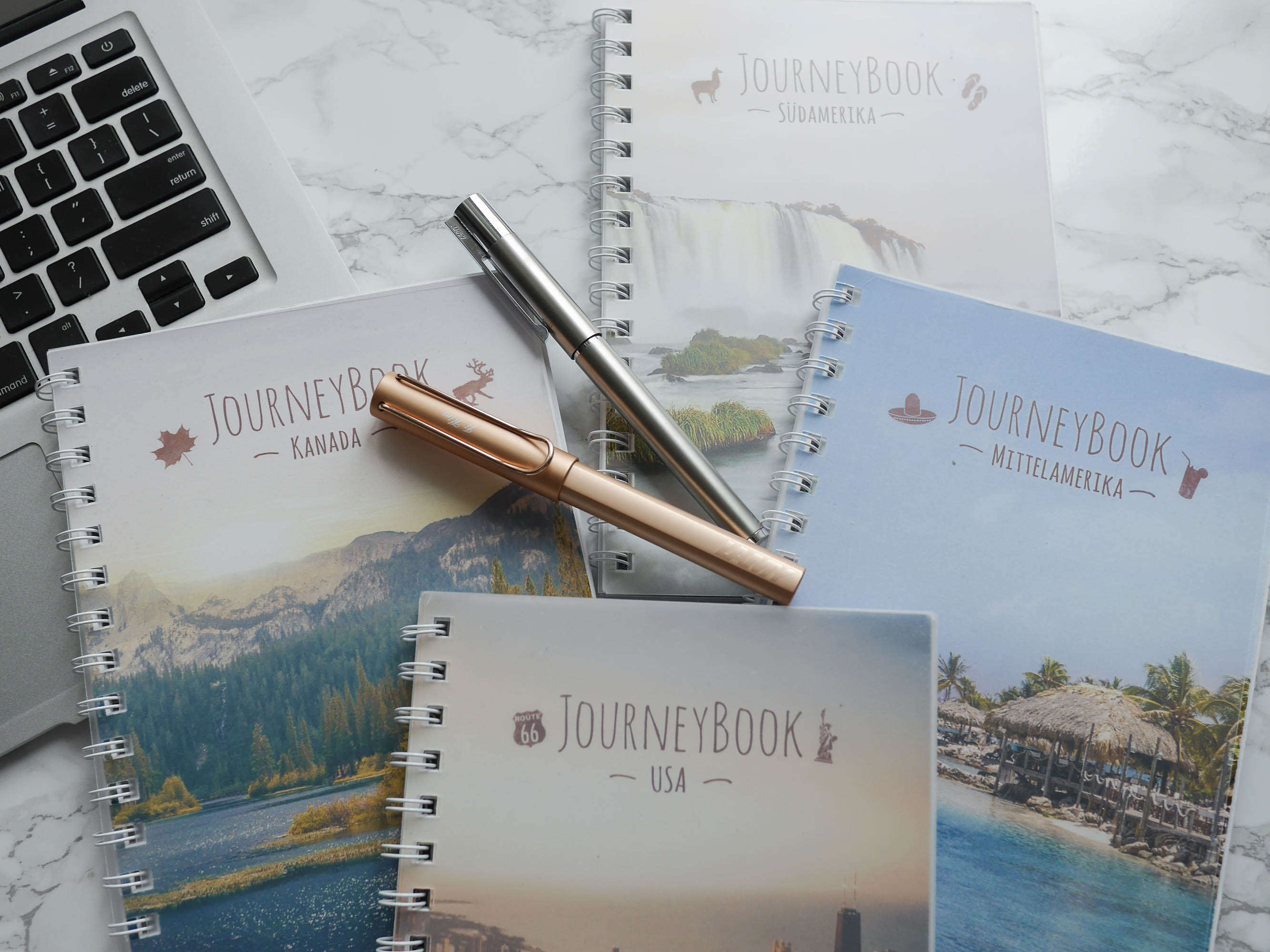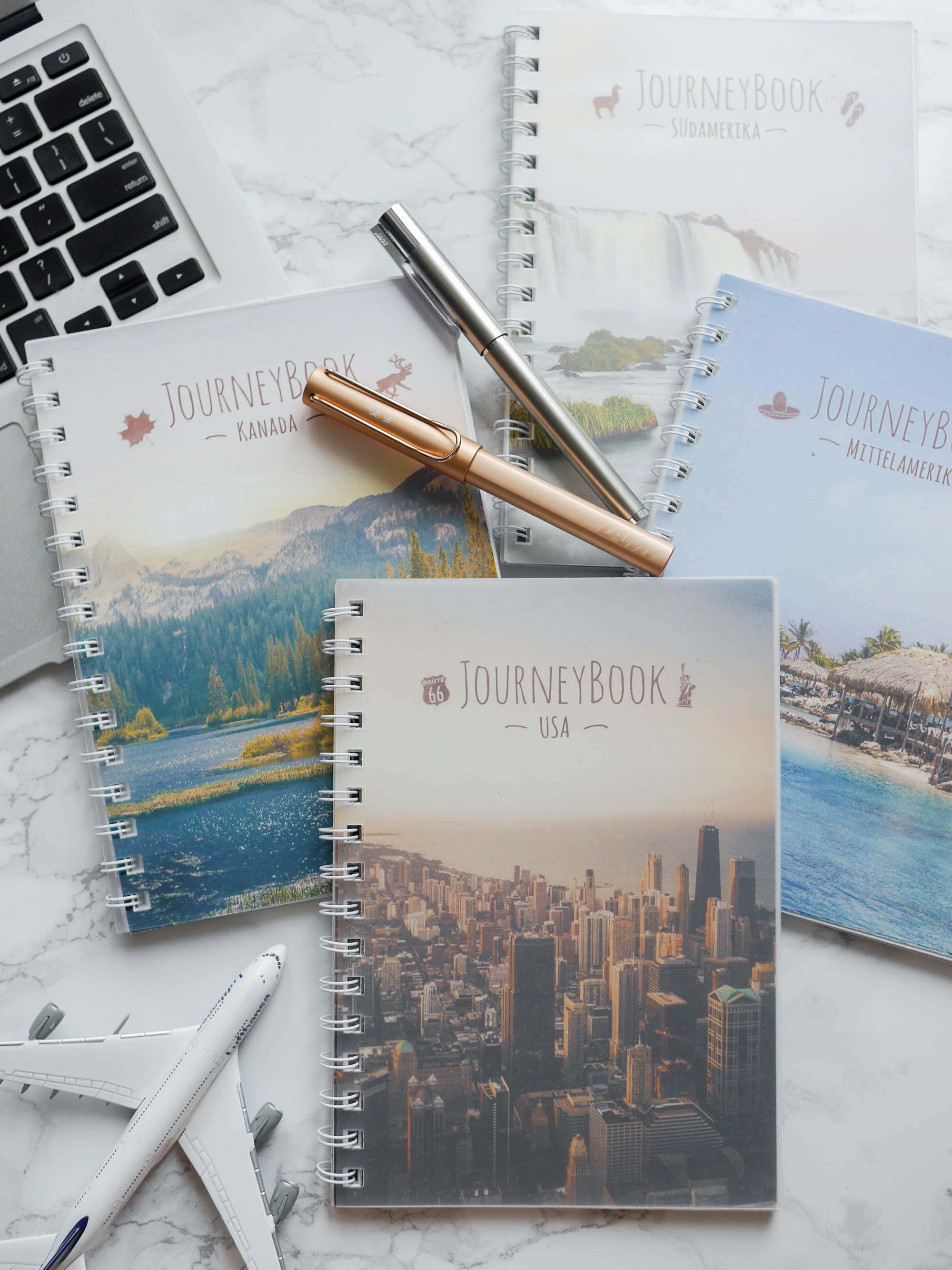 The fact that you can customize and even personalize pens makes LAMY products very outstanding. They have a large variety of pens with so many customization options, I'm sure you will fall for their pens and never wanna miss them in your life again. Write in style and never go out of stye with LAMY!
LAMY scala fountain pen
LAMY LX rosegold rollerball
JourneyBooks
* In collaboration with LAMY