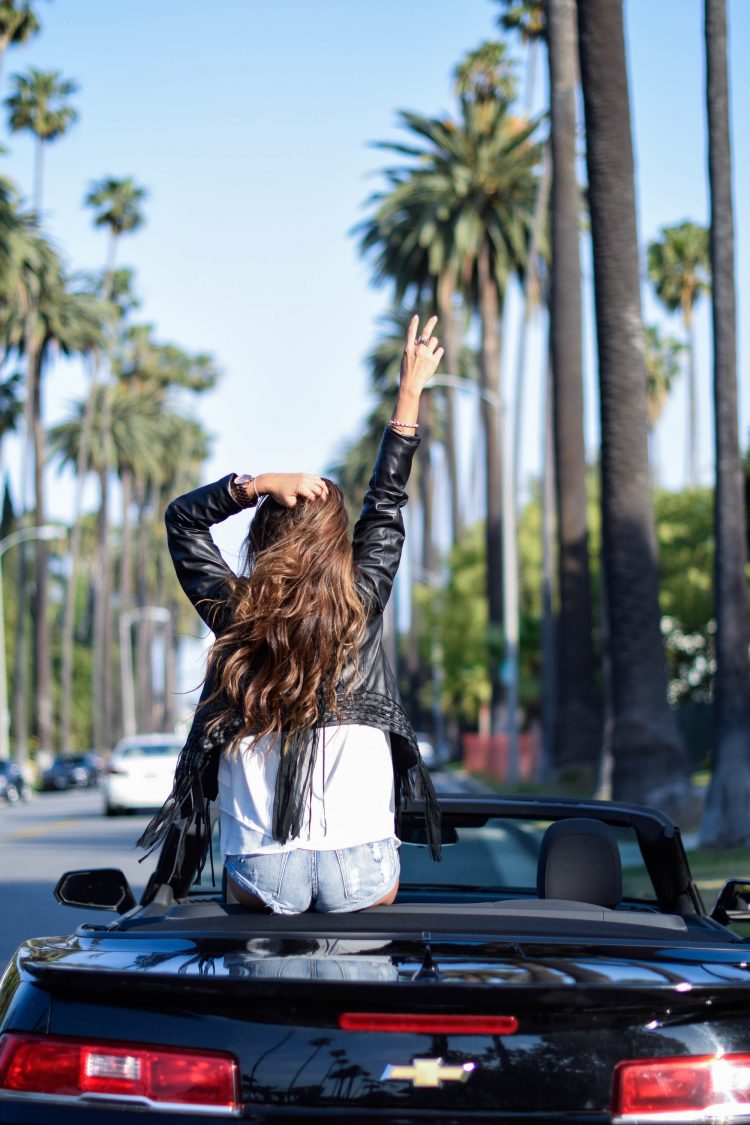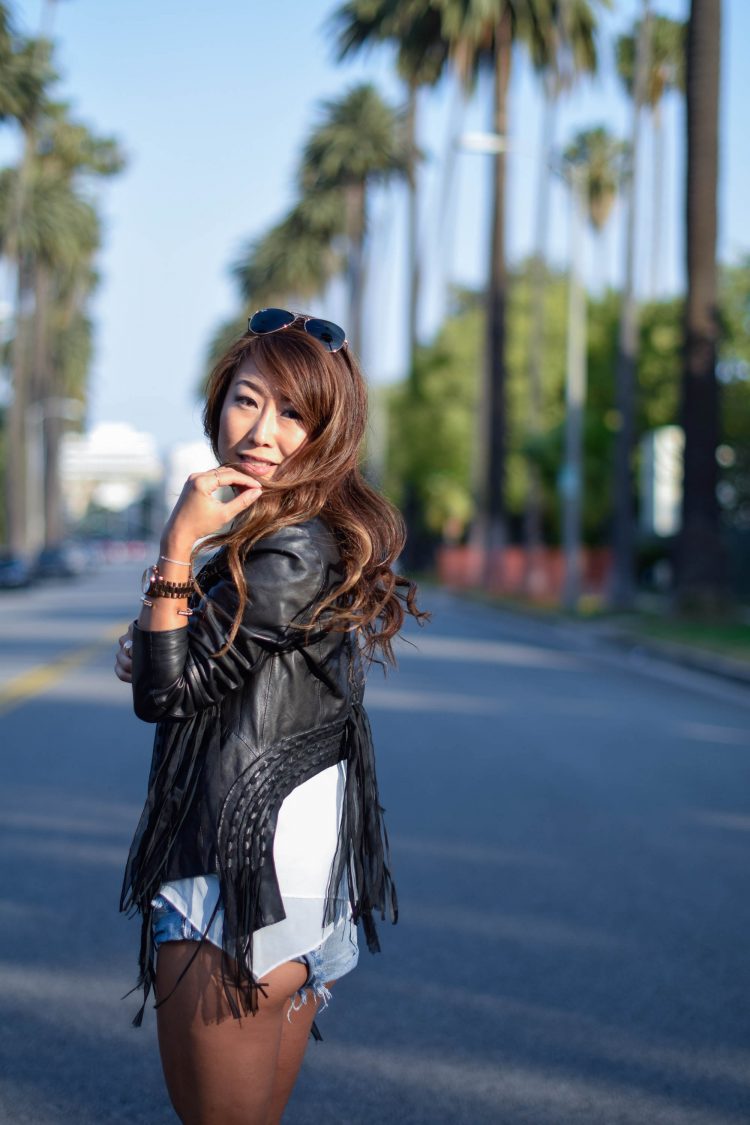 A short fringe leather jacket screams California, convertible, palm trees and fun in the sun. That's what we exactly did on the Memorial Day weekend in LA. Los Angelenos were out of town, so we had the wide roads lined with palm trees almost to our ourselves.
Careless and free souls, sun kissed by the late afternoon sun, dancing on the streets. California is my happy place. I know, I have some happy places. But California will always be my first and last love. Whenever I see a flight to LAX or SFO in my roster, my heart is bursting with joy. I have a big smile on my face and endorphins keep rushing through my veins. Happiness and major wanderlust alert!
I was waiting for such a long time to take this fringe leather jacket out and combined it with a simple white blouse and my beloved One Teaspoon Bandits denim shorts. If you ask me, that's the ultimate LA uniform and I love it. My Celine bow sandals also took their first steps on the road of Beverly Hills and we danced to 'One dance' by Drake under the setting sun of California. It was pure magic.
I've linked a very similar pair to my Celine bow sandals, which comes in 6 different colors. You have to check them out…and thank me later.
I've already ordered one pair and can't wait to wear them. So summer 2016.
Diese kurze Lederjacke mit Fransen schrie förmlich nach Kalifornien, Open Car, Palmen und Fun in the Sun. Diesen Spaß haben wir uns auch tatsächlich über das Memorial Day Wochenende gegönnt und uns ein tolles Auto gemietet. Die meisten Anwohner waren raus aus der Stadt und wir hatten die berühmten, mit Palmen gesäumten Straßen von Beverly Hills fast für uns alleine. Es war einfach nur herrlich. Wir fühlten uns frei wie Glückskinder, geküsst von der Nachmittagssonne und tanzten auf der Straße.
Kalifornien hat einen ganz besonderen Platz in meinem Herzen und wird auch immer meine Nummer 1 bleiben. Jedes Mal wenn ich einen Flug nach LAX oder SFO in meinem Flugplan sehe, hüpft mein Herz vor Freude. Anders kann ich es gar nicht beschreiben. Die Arbeit an Bord geht schnell und leicht von der Hand und alle Passagiere sind meine Lieblingsgäste. Naja, fast alle. Vor Ort möchte ich am liebsten gar nicht schlafen gehen, so schade finde ich es um die Zeit. Ich grinse von einem Ohr zum anderen und merke wie Endorphine zu Saturday Night Fever in meinem Körper anfangen zu tanzen. Das ist sehr ansteckend. :)
Da das Wetter in Deutschland so bäh war, musste dieses schöne Schmuckstück an Lederjacke sehr lange auf seinen Einsatz warten. Aber dafür war es umso schöner. Das perfekte Wetter um die Jacke mit einer leichten weissen Bluse und meinen geliebten One Teaspoon Bandits Denim Shorts zu kombinieren. Das ultimative LA Outfit falls ihr mich fragt. Meine Celine Sandalen durften nun auch mal endlich den Asphalt der berühmten Straßen von Beverly Hills betreten und wir tanzten zu 'One dance' von Drake unter der Sonne Kaliforniens. Was für ein magischer Moment. Nie habe ich mich freier und glücklicher gefühlt.
Ich habe euch ein paar sehr ähnlich aussehende Sandalen verlinkt, die es in 6 verschiedenen Farben gibt. Ihr müsst sie euch unbedingt anschauen, denn wie heißt es so schön: You can thank me later :) Ich habe mir auch schon eine sehr sommerliche Farbe bestellt.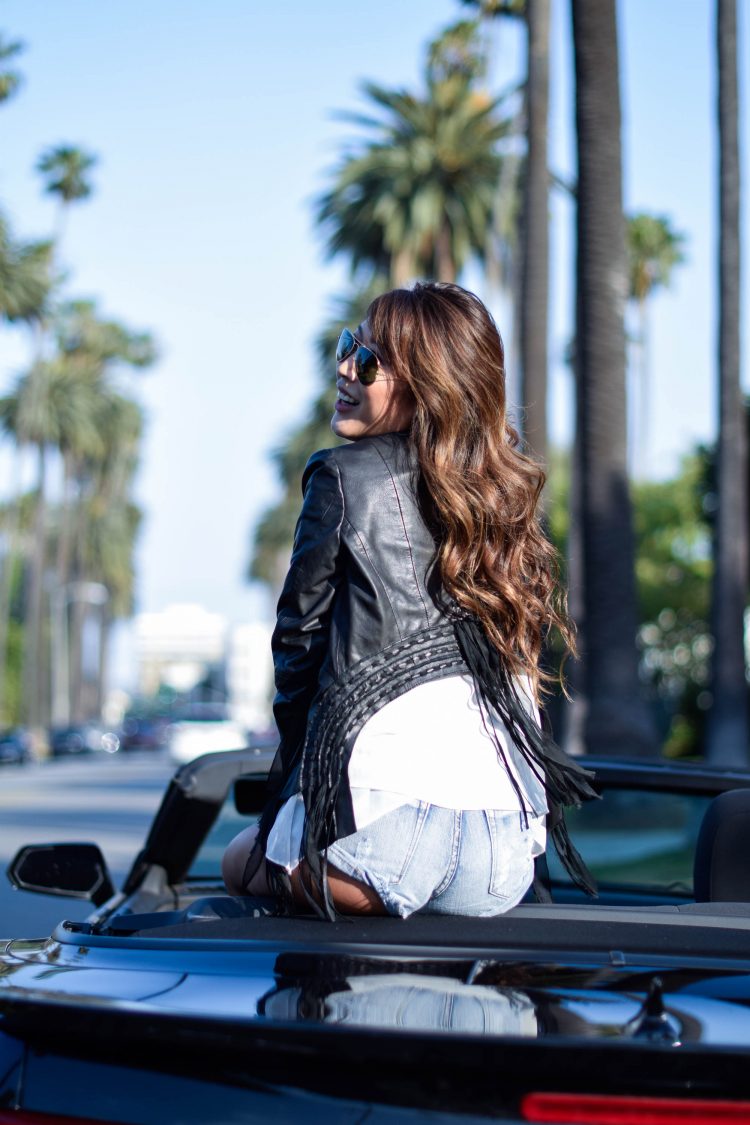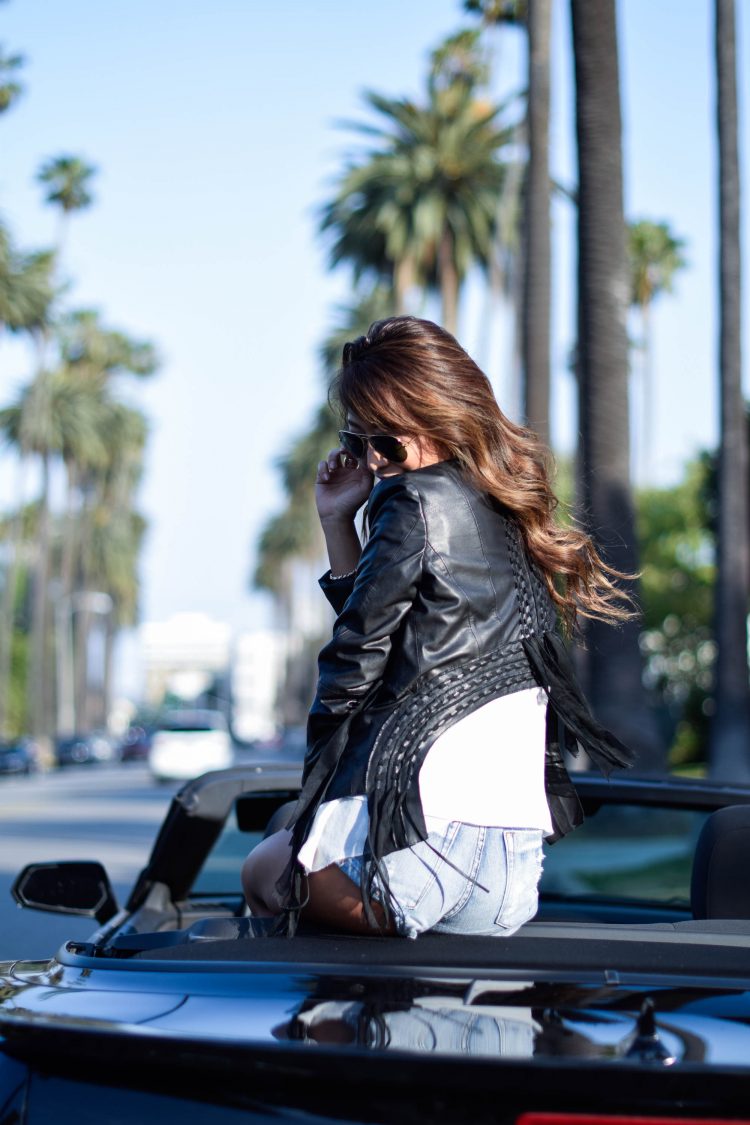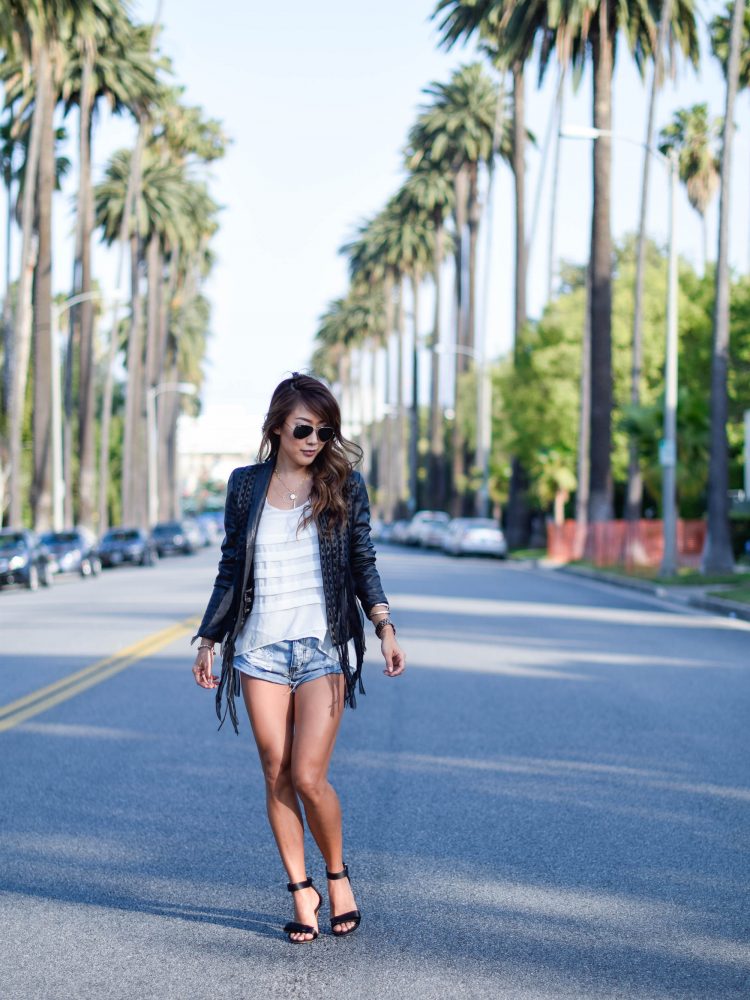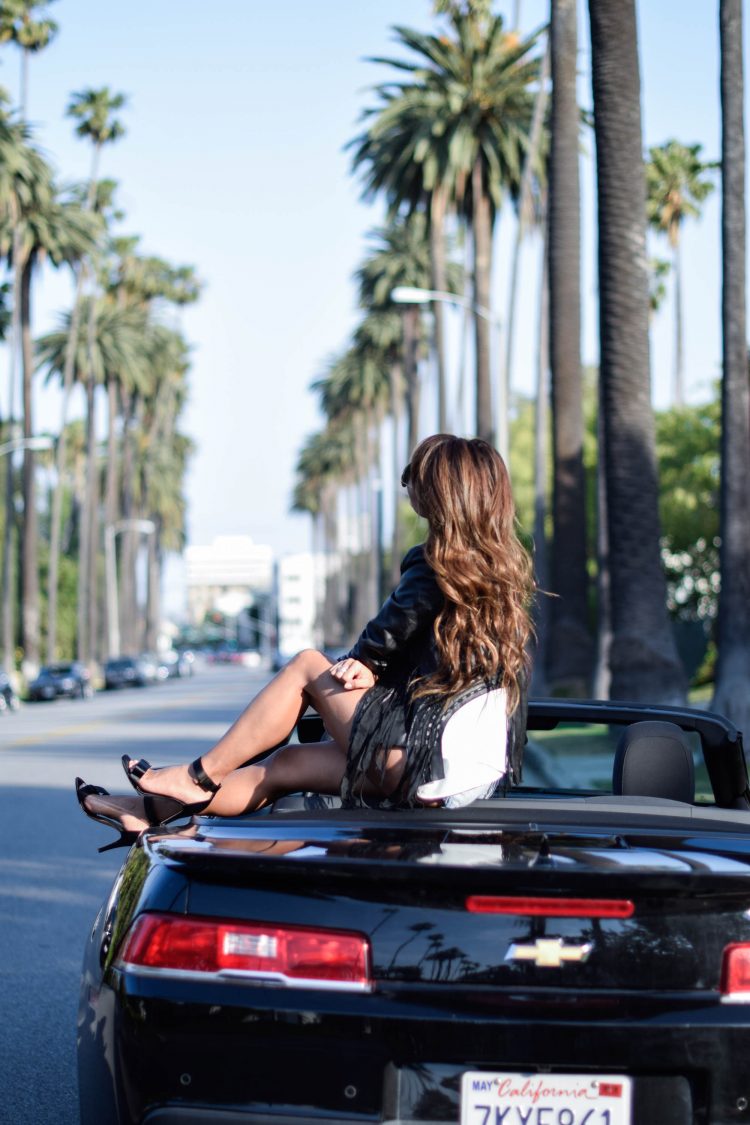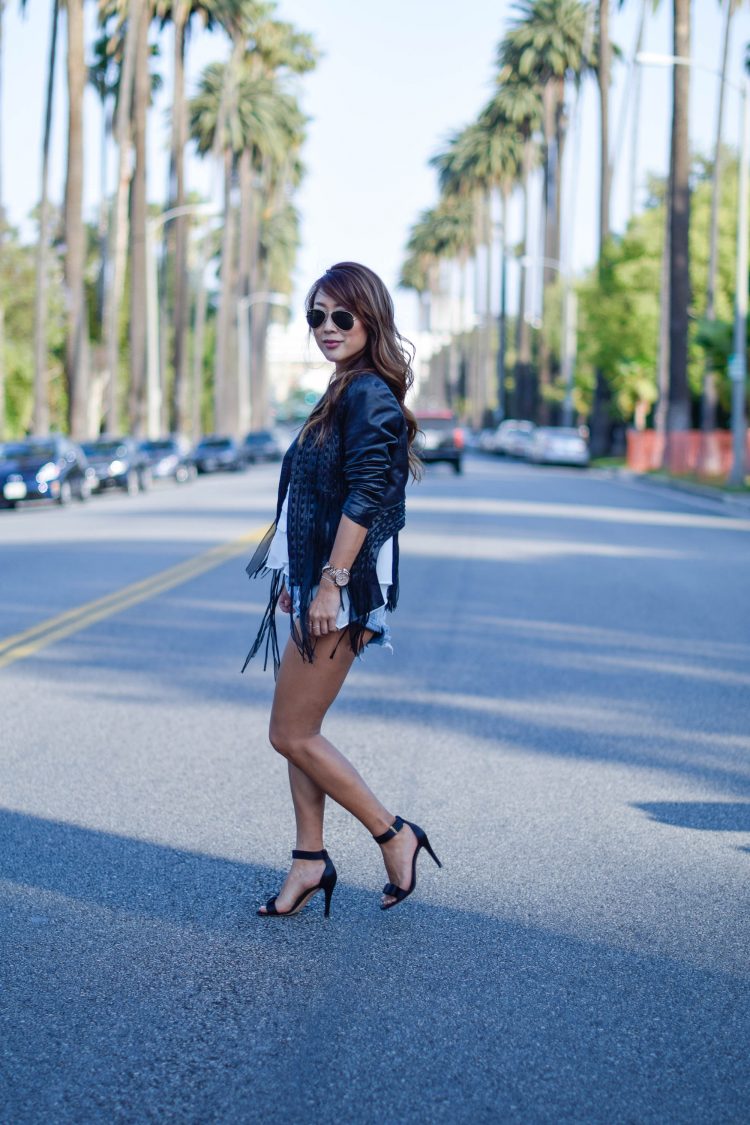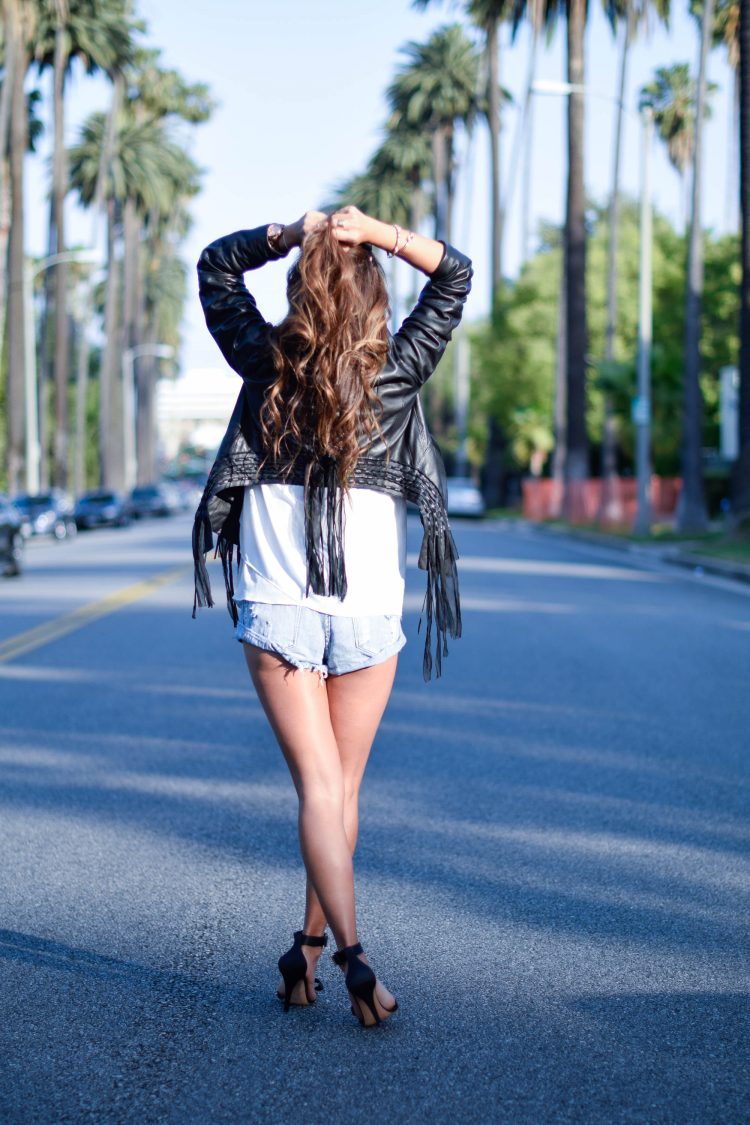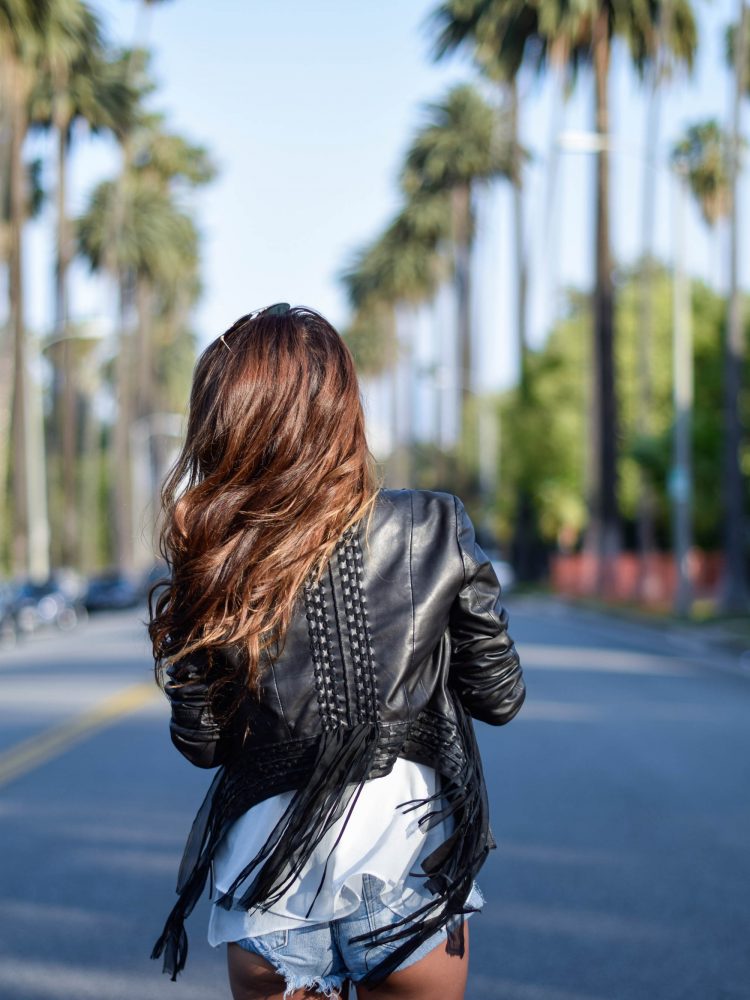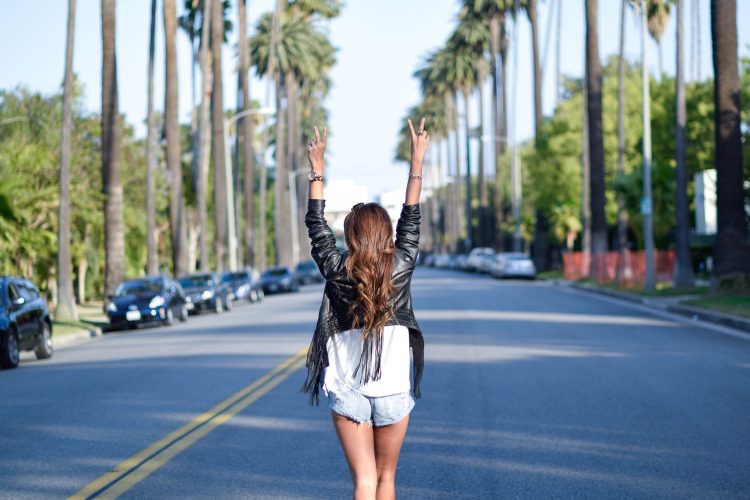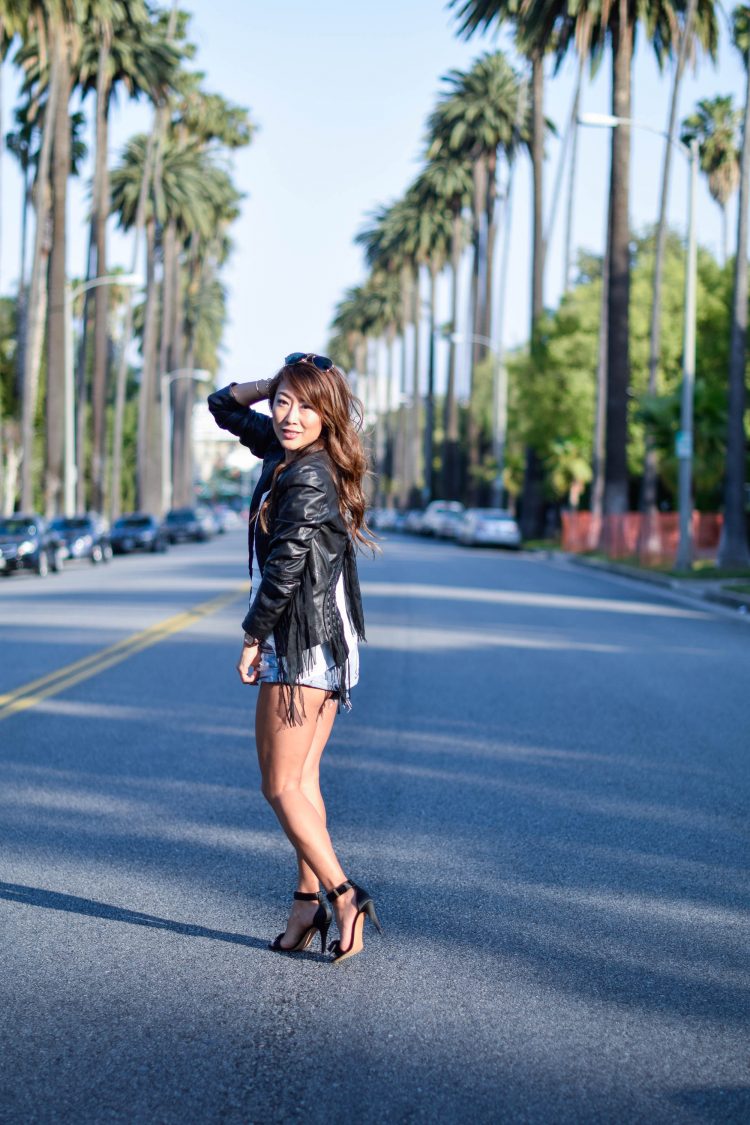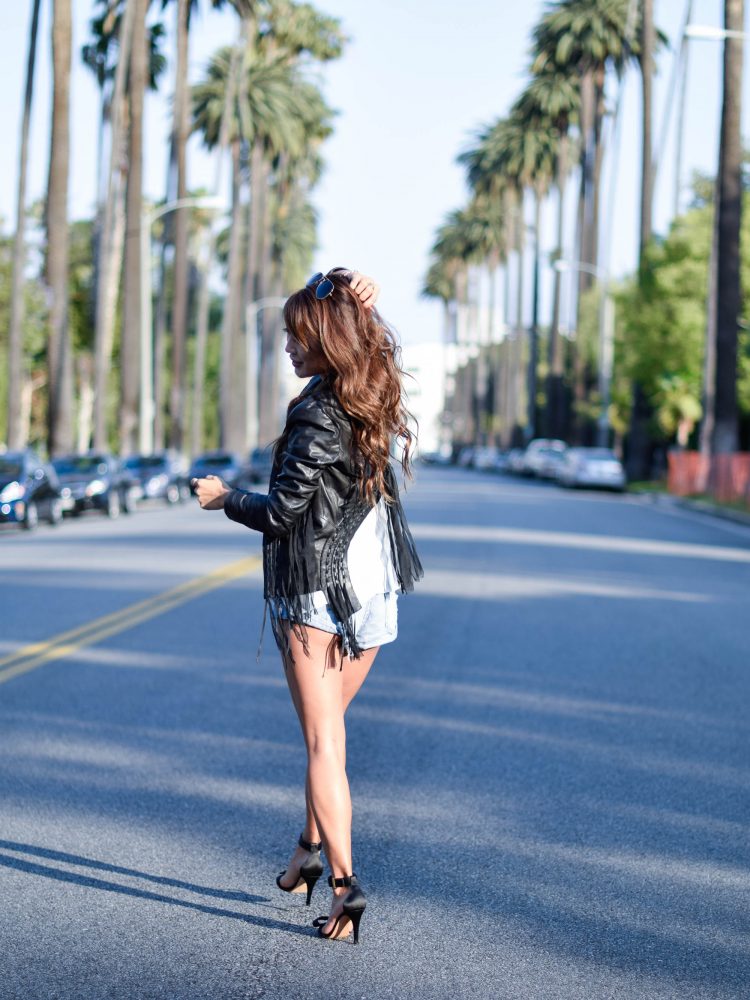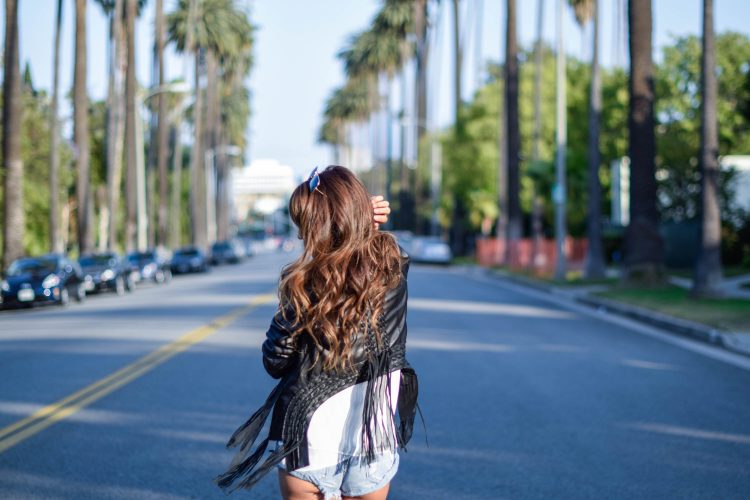 Leather jacker by Freaky Nation | shop similar here


White blouse from Seoul


Denim shorts by One Teaspoon | shop here


Celine Bow Sandals | shop very similar here


Gold necklaces by Madeleine Issing | shop here, here and here

* ICW Freaky Nation