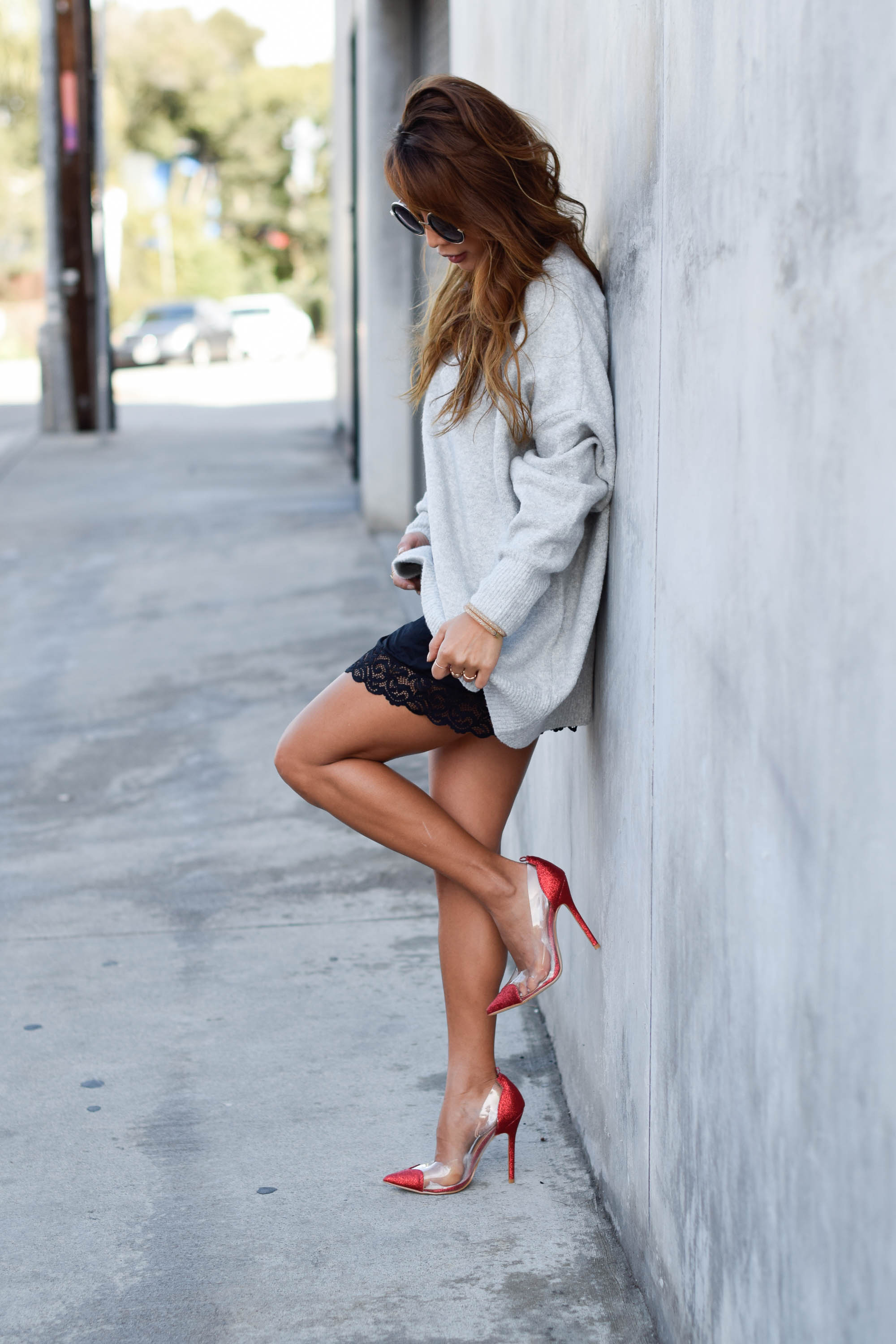 So good to be back in sunny LA! It's my happy place and I'm so full of energy and love for this city.
I spent my off day in Palm Springs as it was raining in LA, but had a brunch date with Jess the next day in Venice, where we shot this look.
Venice is such a cool place with even cooler vibes. It was a Saturday when we met and Abbot Kinney was packed with people. I decided to go with an oversized sweater and a slip dress underneath and for that little extra glam, I put on my glitter heart heels without the straps. Can I tell how much I love these shoes?
Don't be disappointed when your size is not available. There are always returns or they will stock up. So save them in your favorites. My actual plan was to wear a pair of denim with this look but it got so warm that I skipped the pants. So here we go. My Saturday easy and chic brunch look!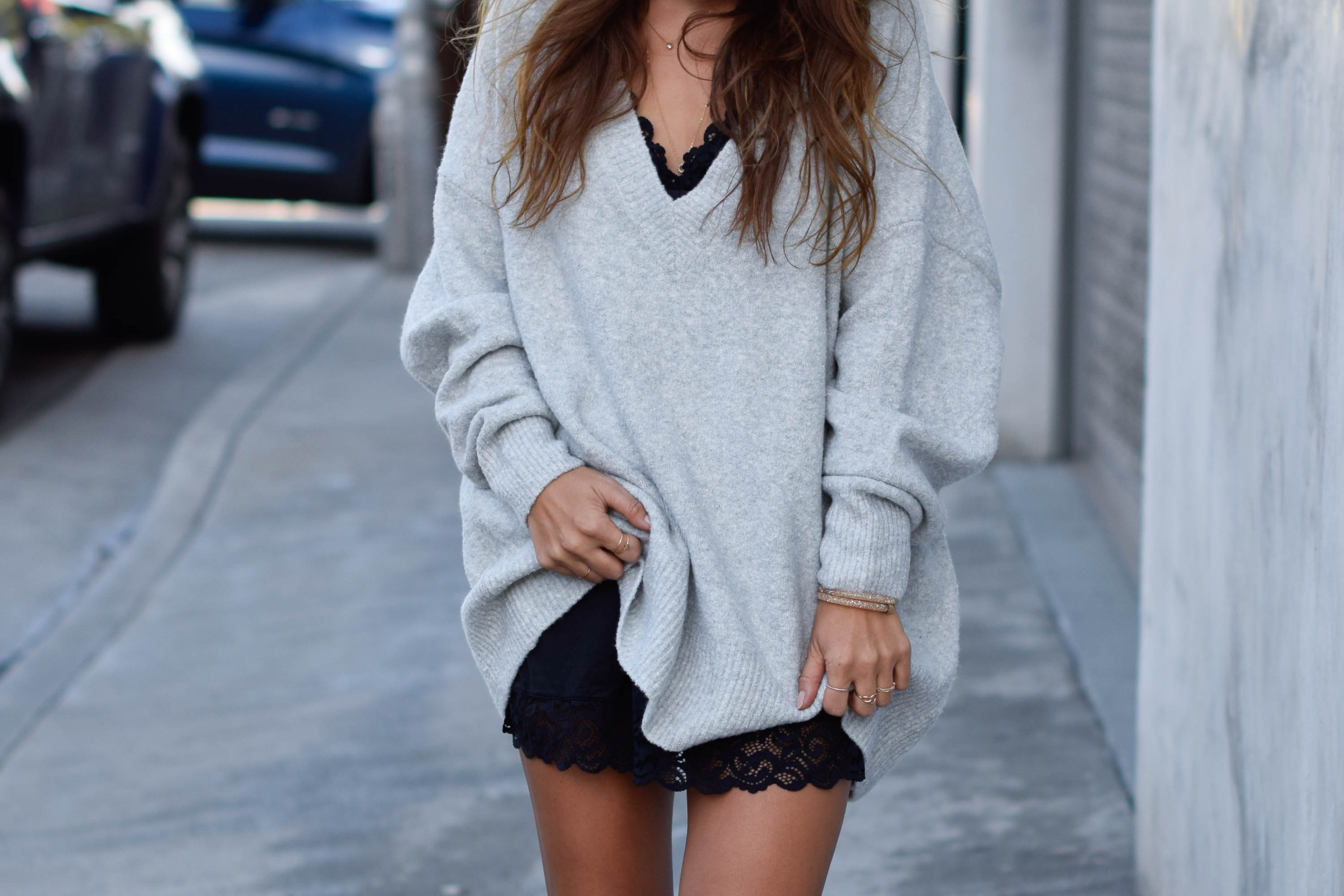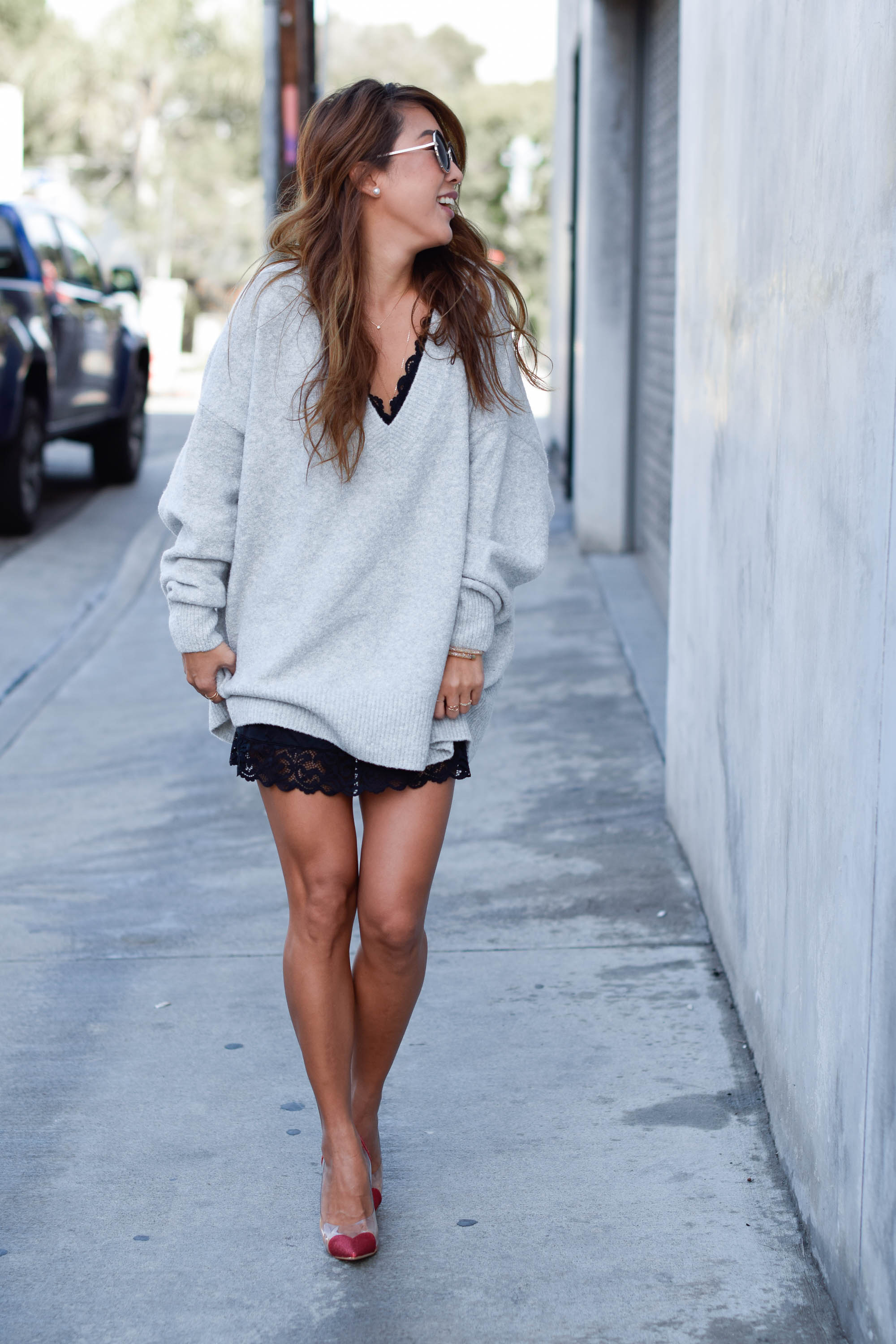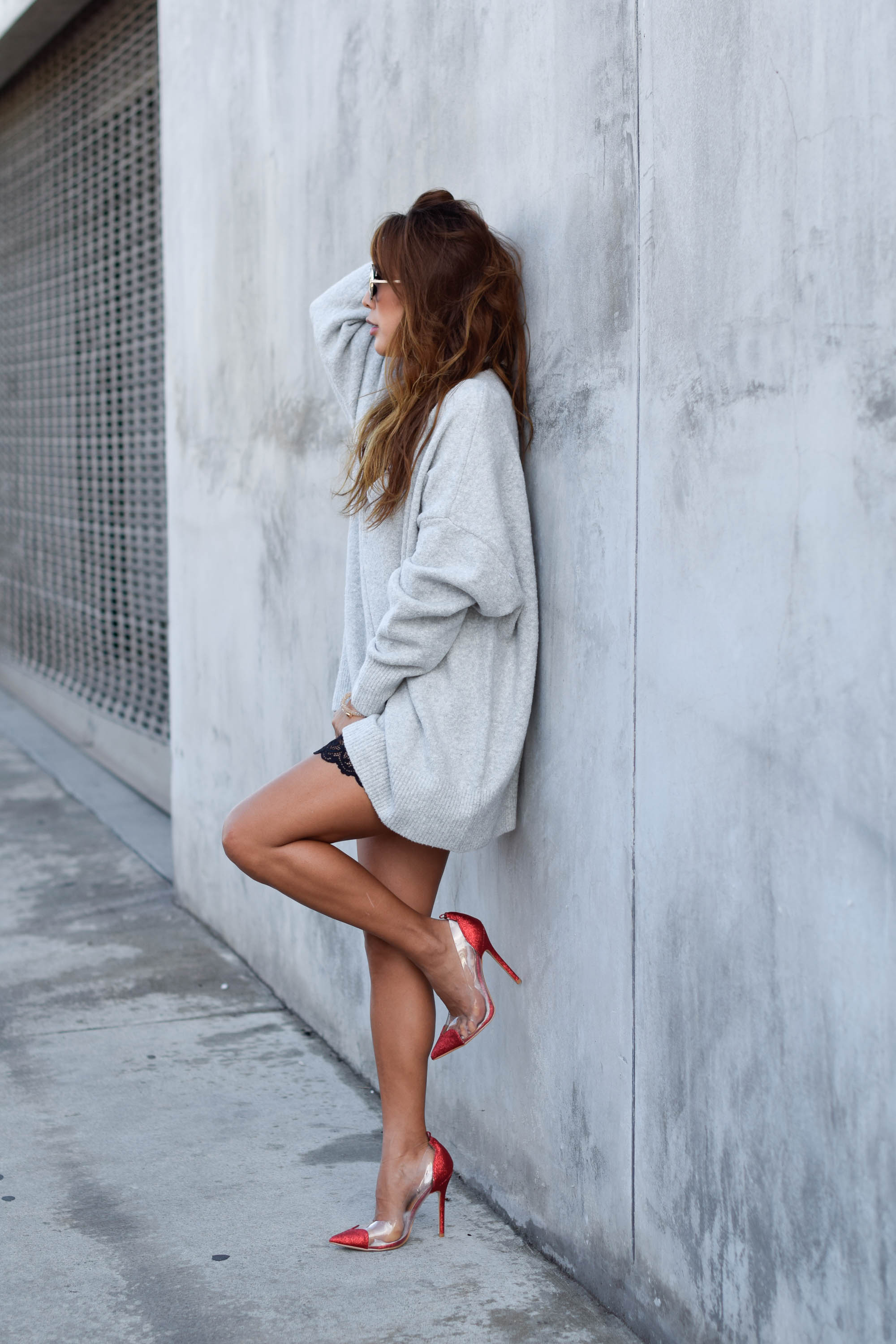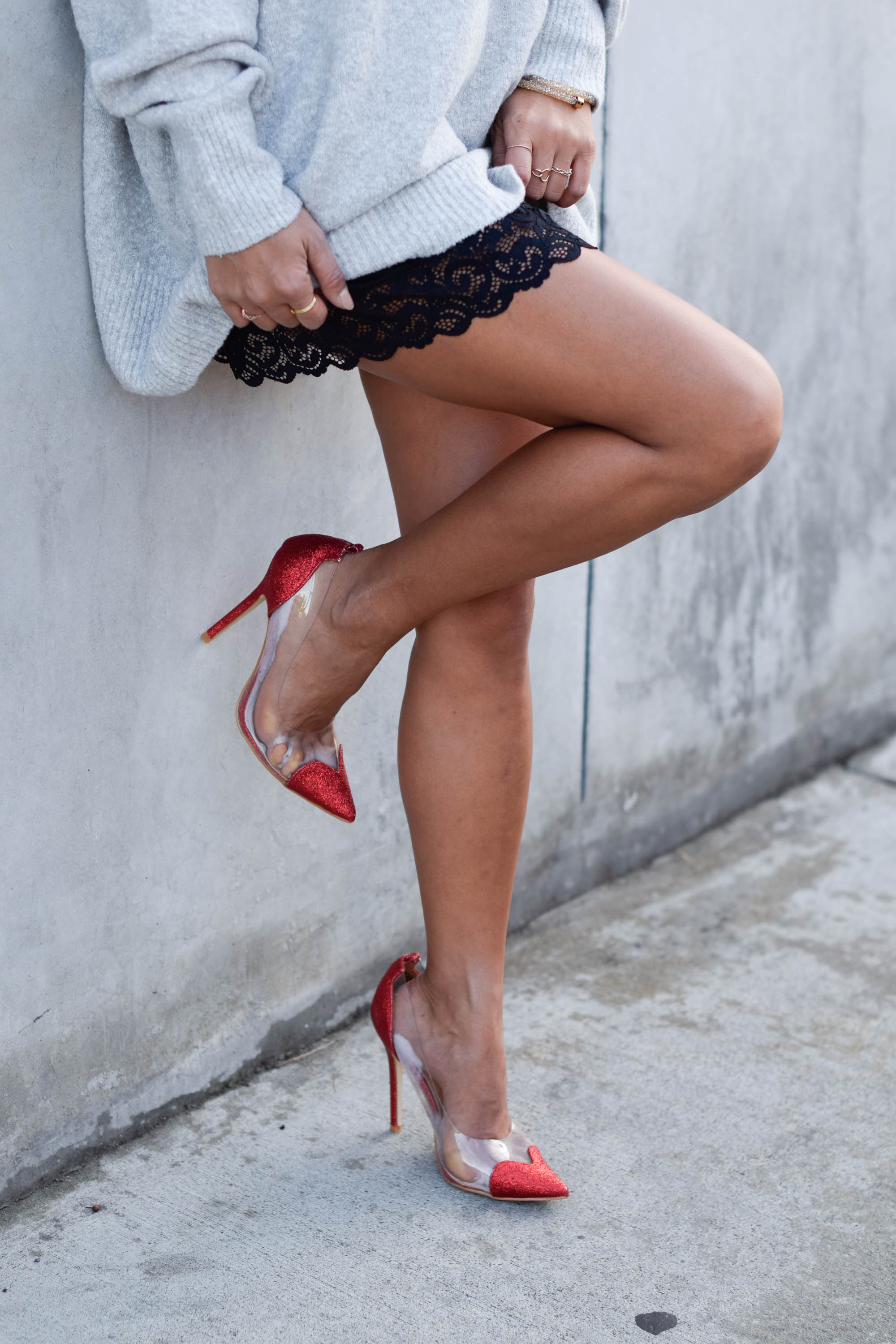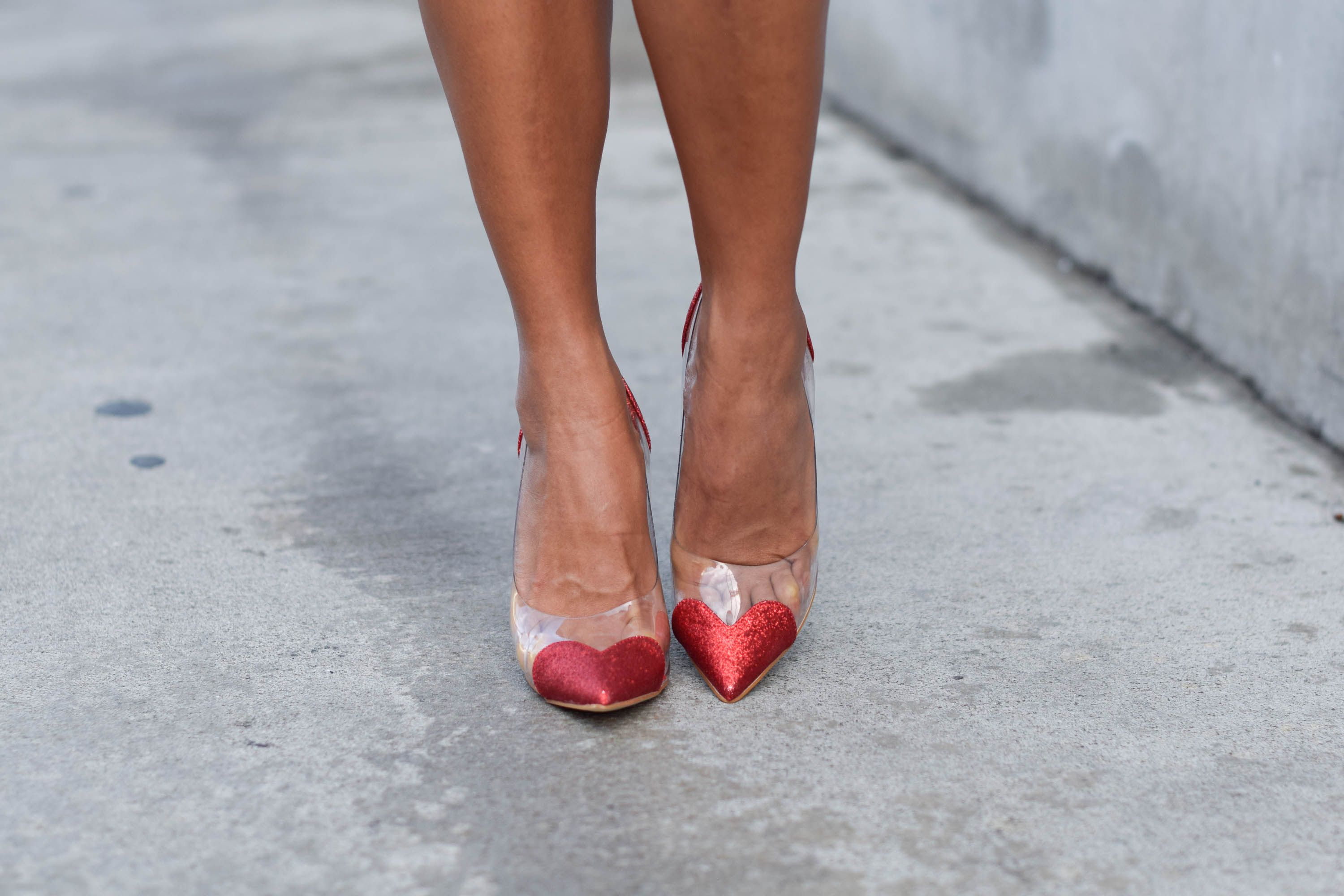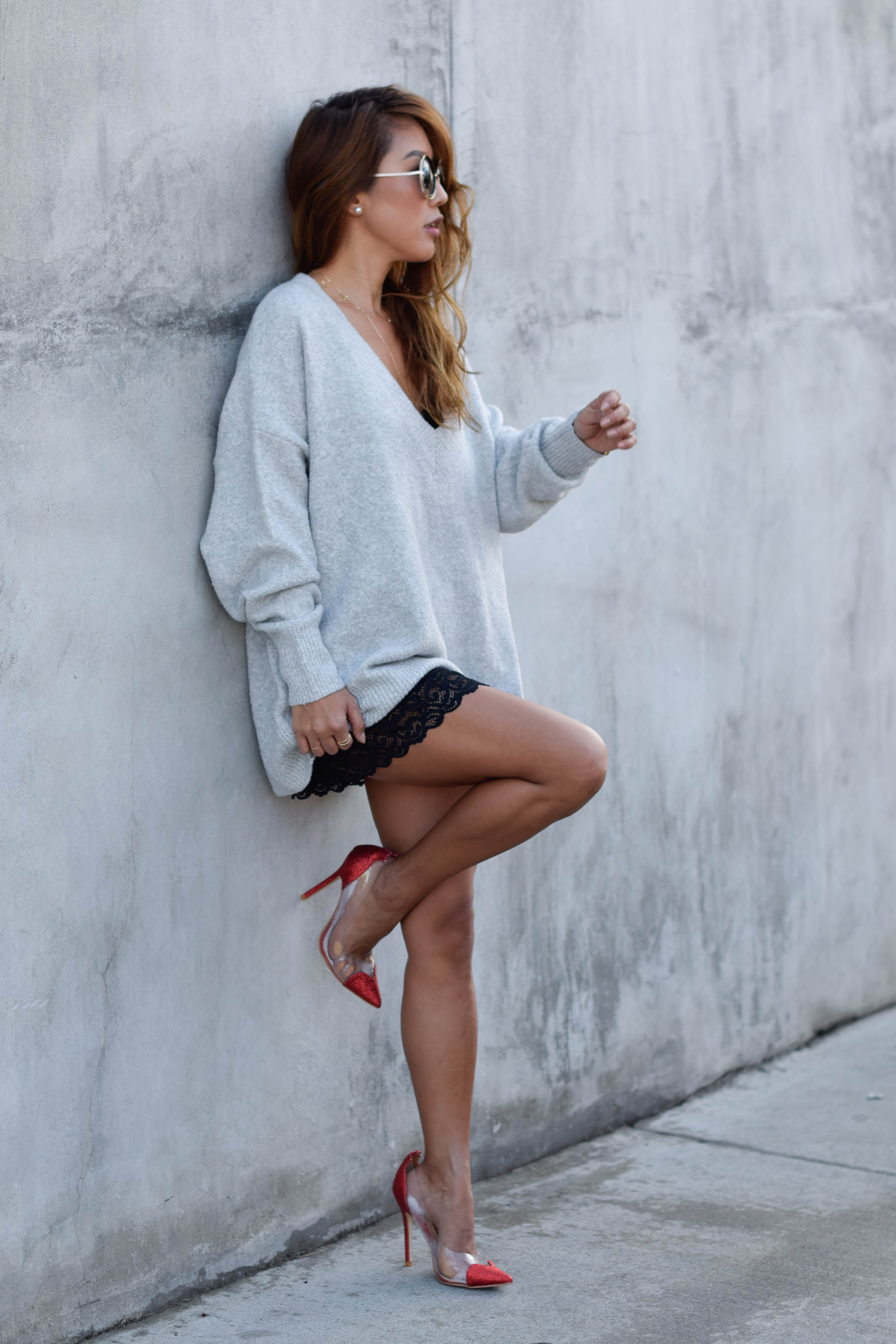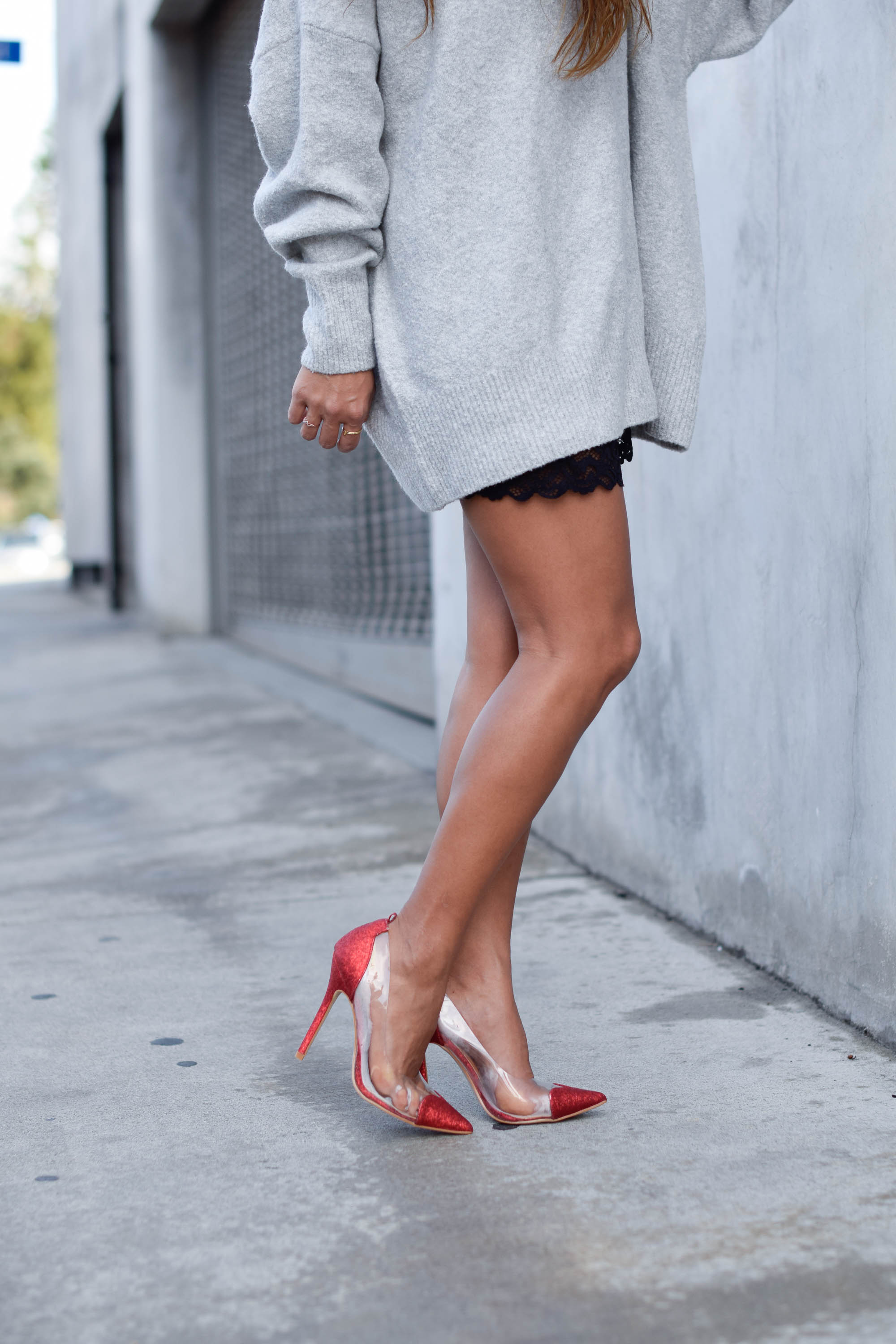 Oversize sweater by ZARA | shop very similar here
Slip dress by Humkemöller | shop very similar here
Glitter heart heels


Photos by Jess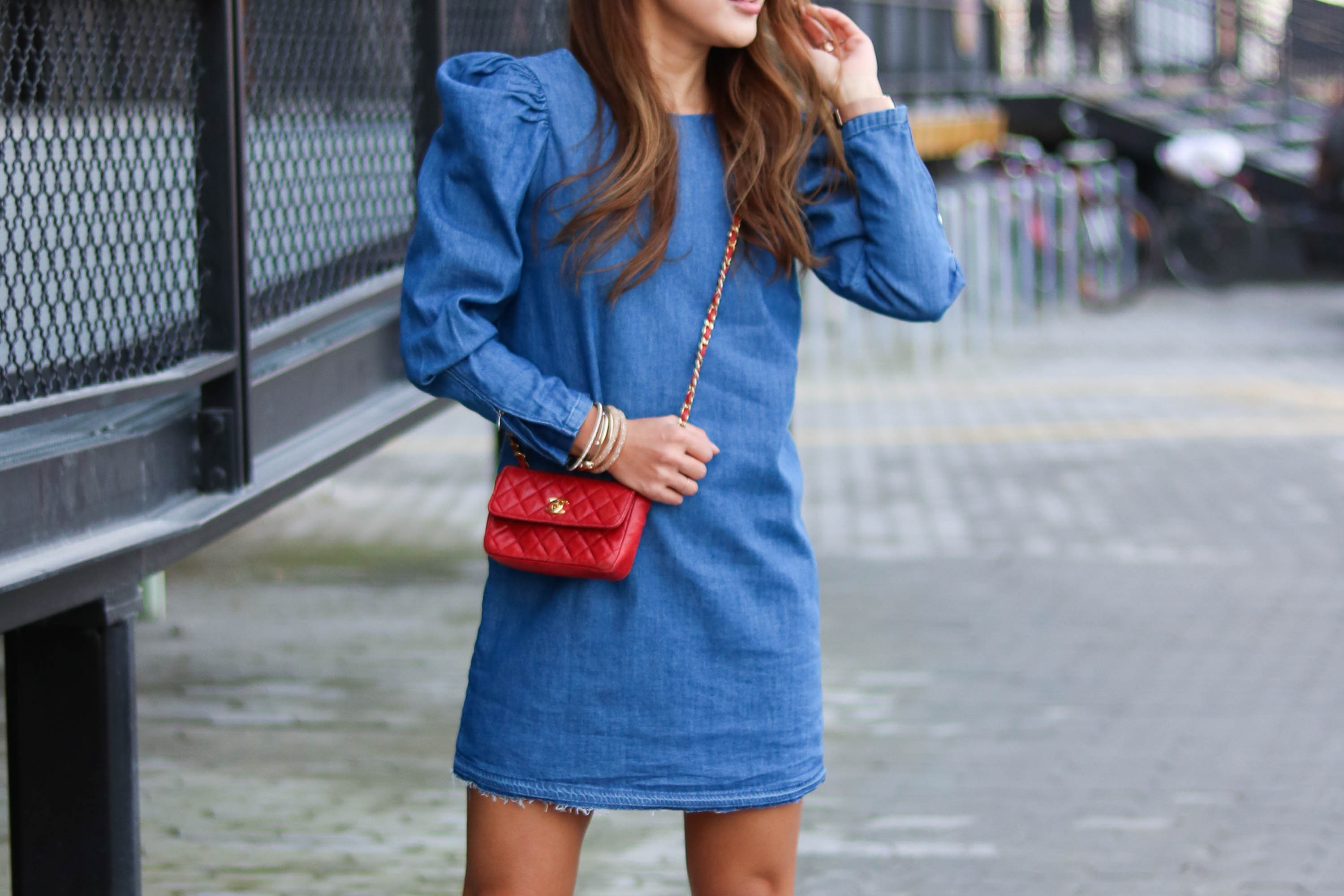 I'm ready for spring! So ready, that half of my closet is already stuffed with spring pieces. I found this denim dress with puff shoulder sleeves at Zara and had to take it home. And out! I mean I want to wear it now. Like right now. So can we have warmer temperatures please? Thank you very much. :)
I've linked some of my favorite denim dresses, as I think they are so versatile when it comes to styling. Dress them up with heels or be the cool sneaker girl. So hopefully spring will make an appearance soon.
Happy Sunday my loves!
xx
Ji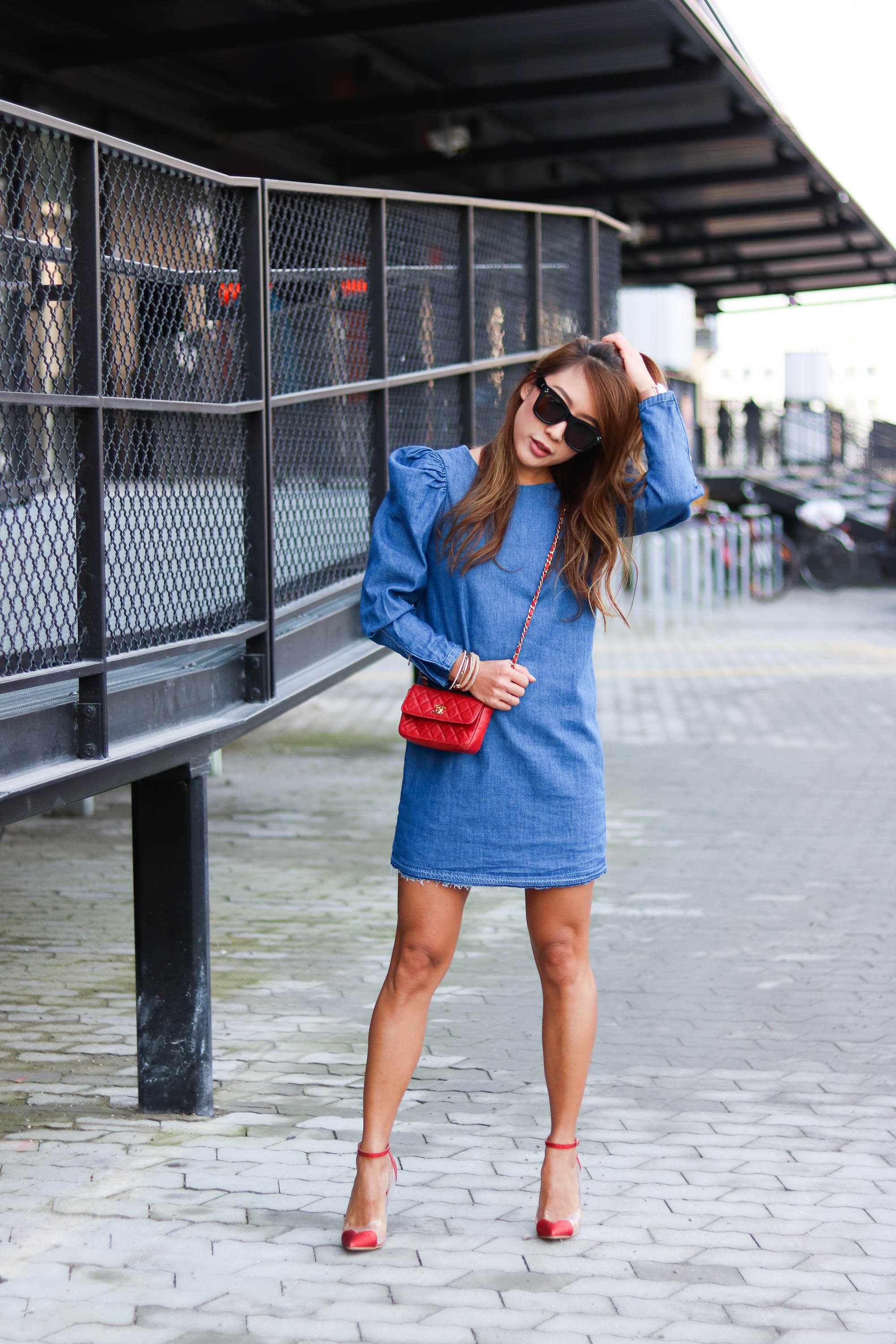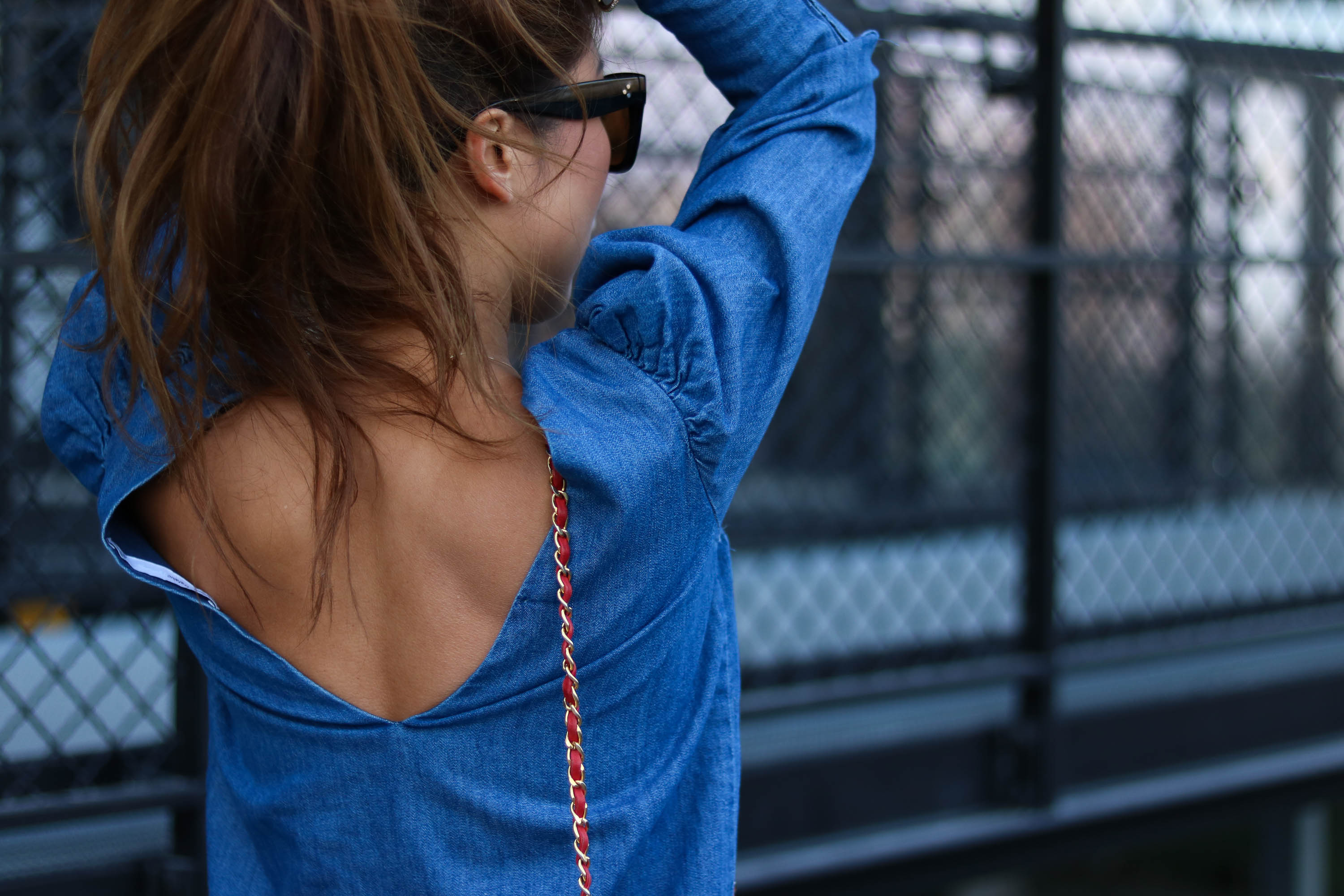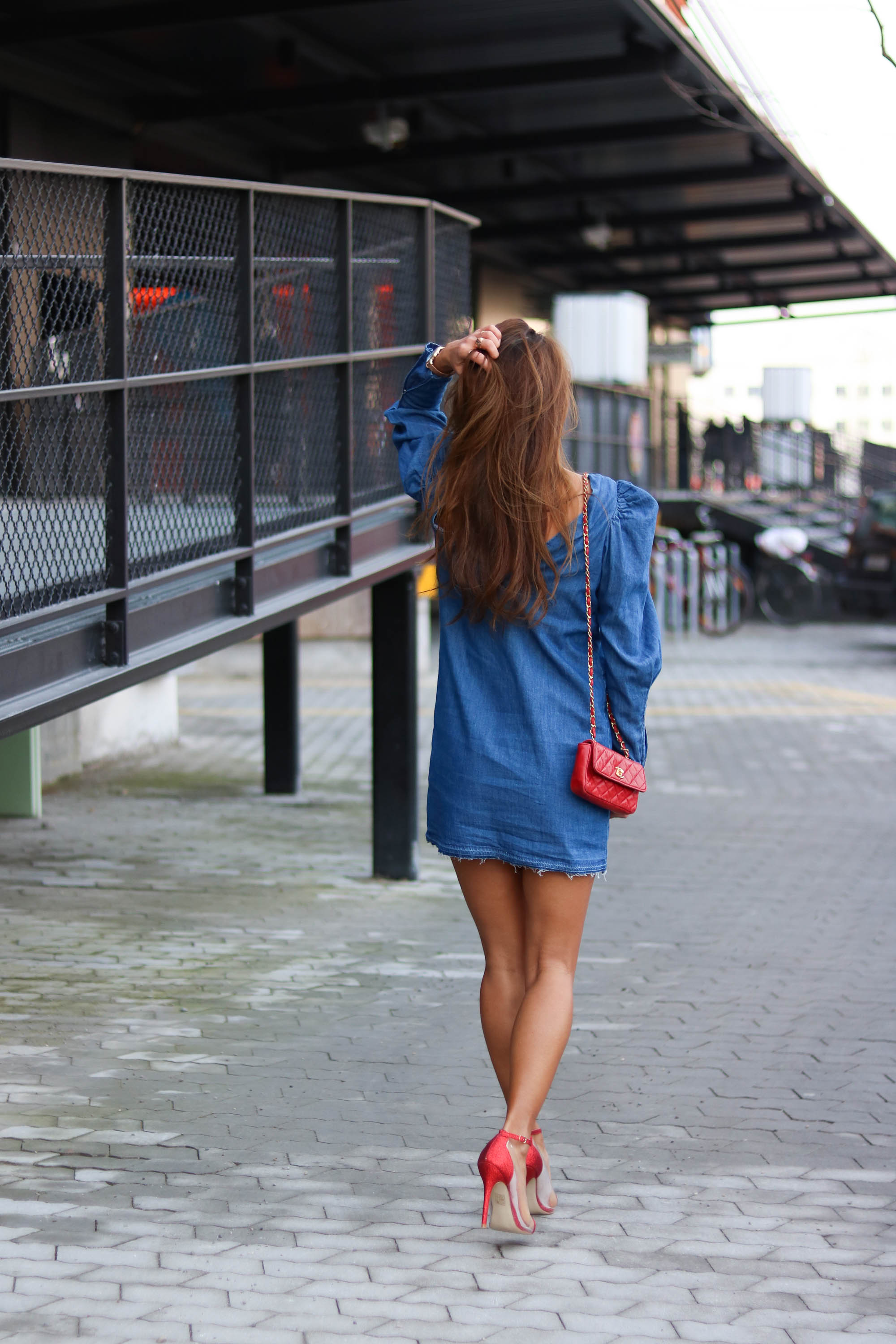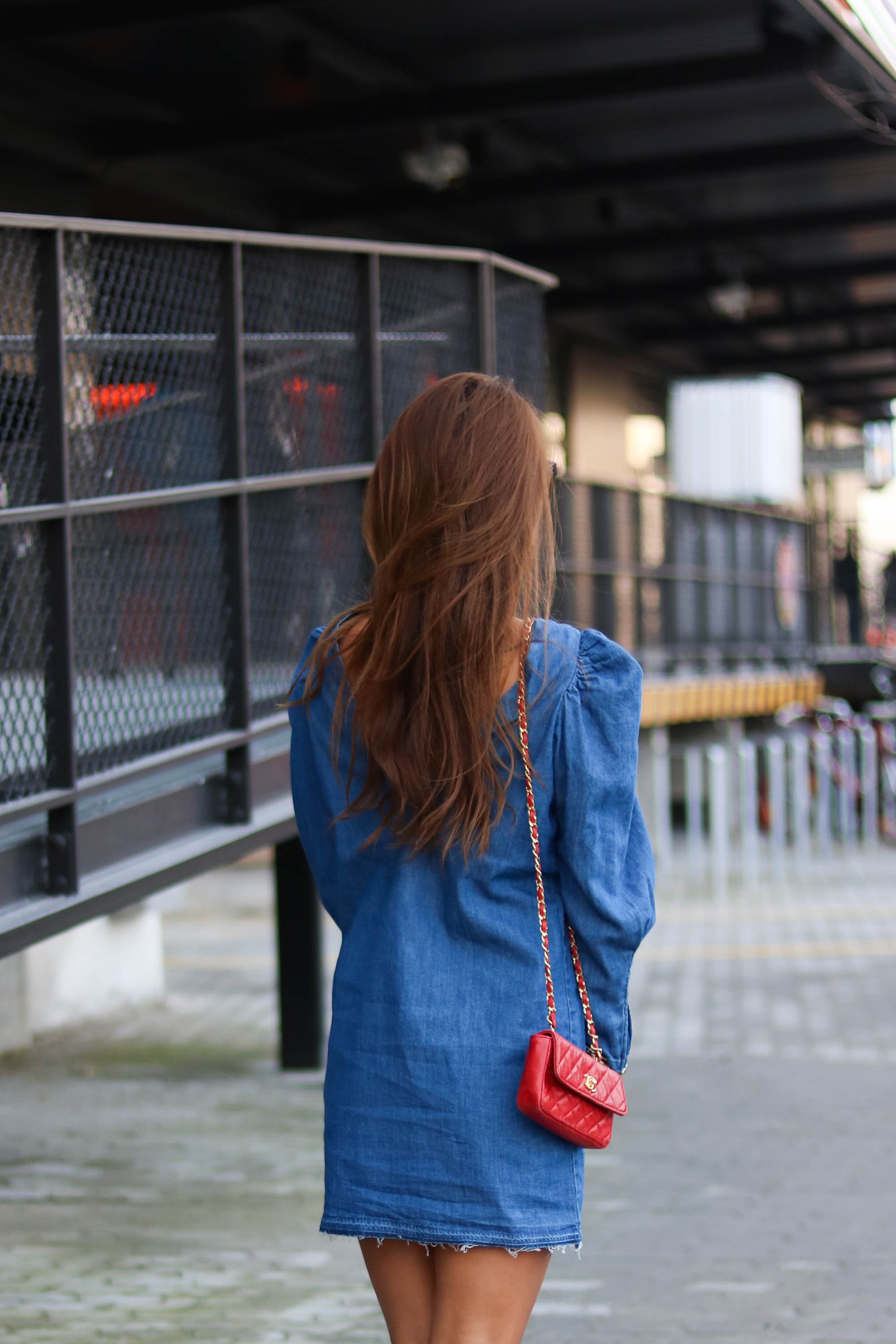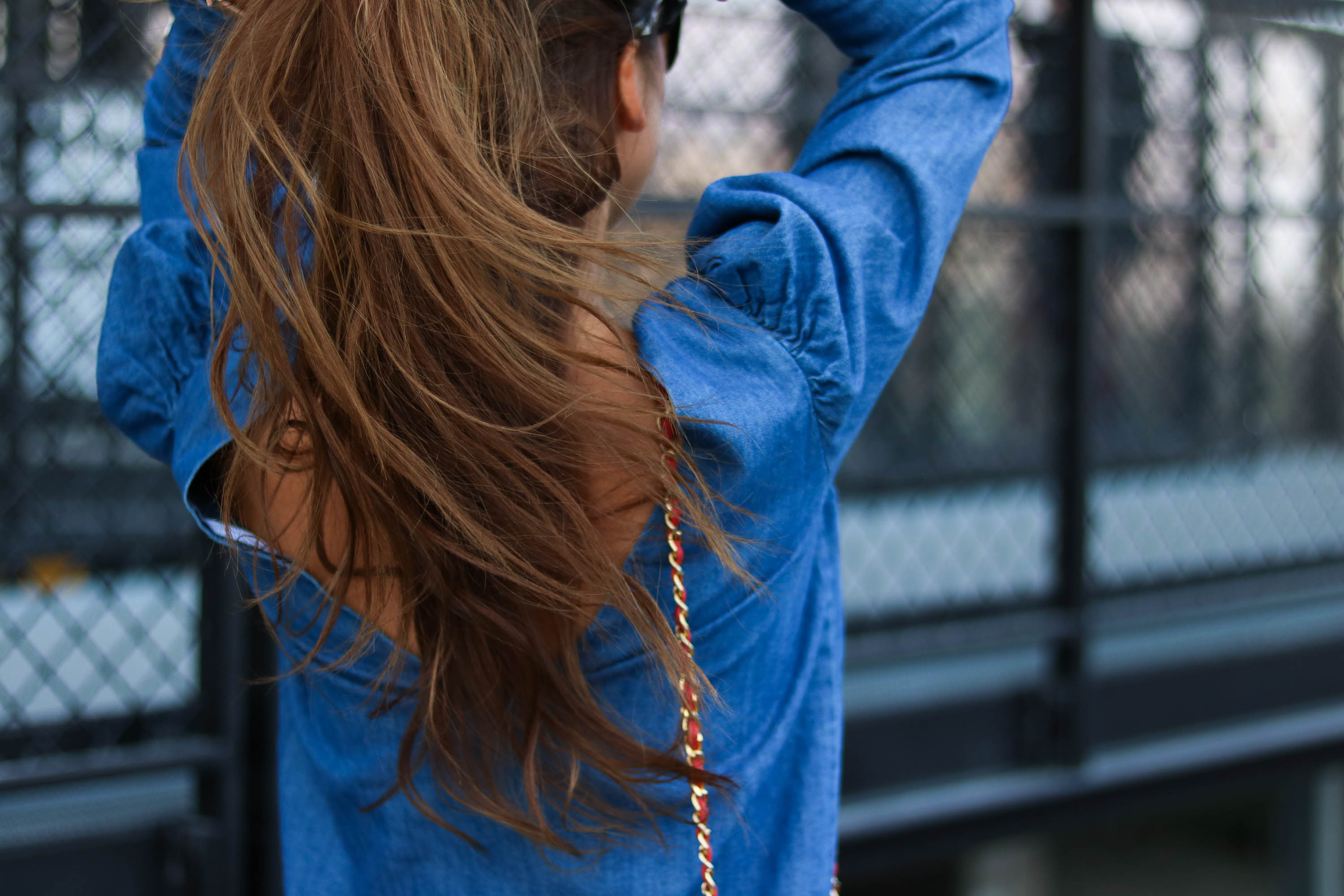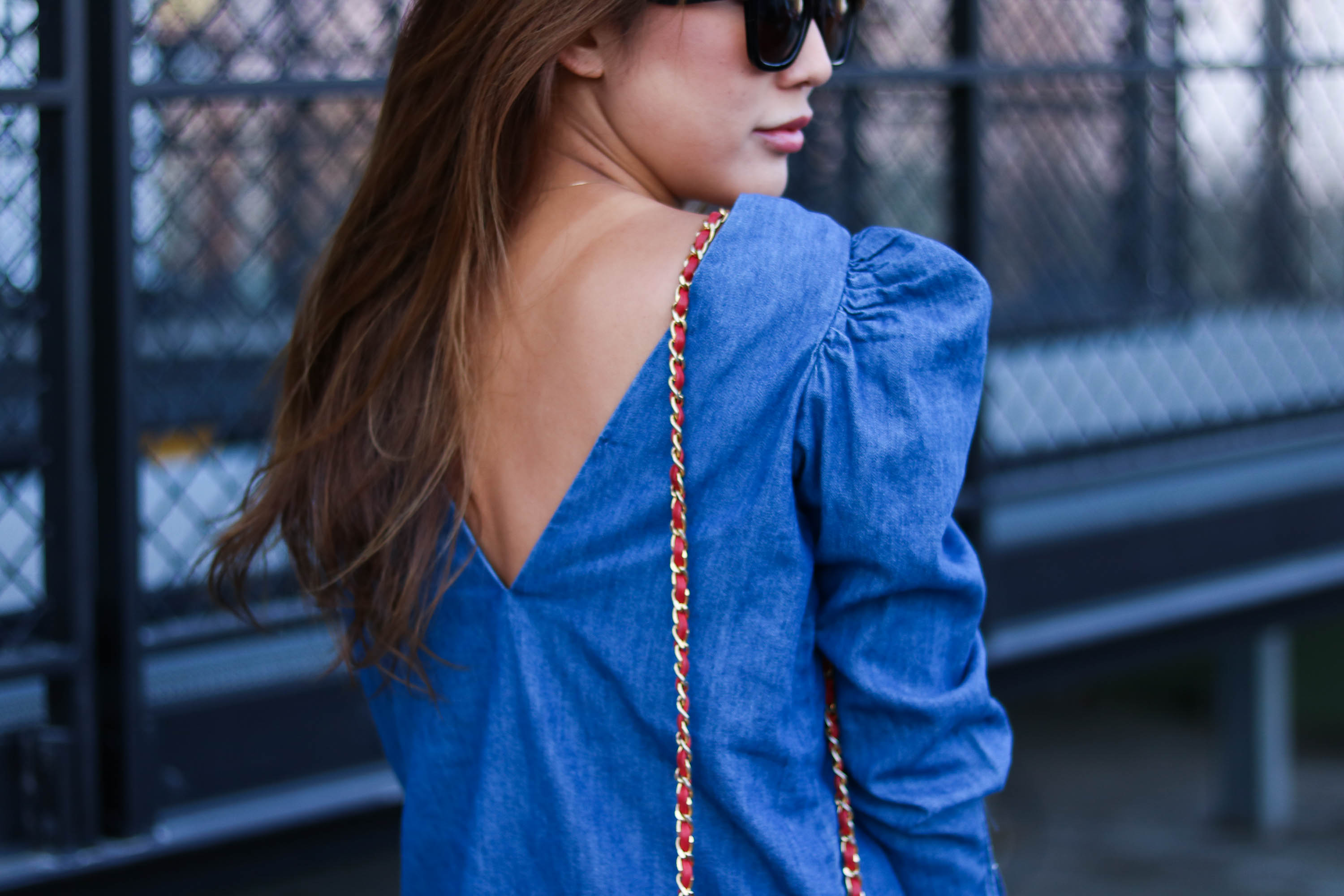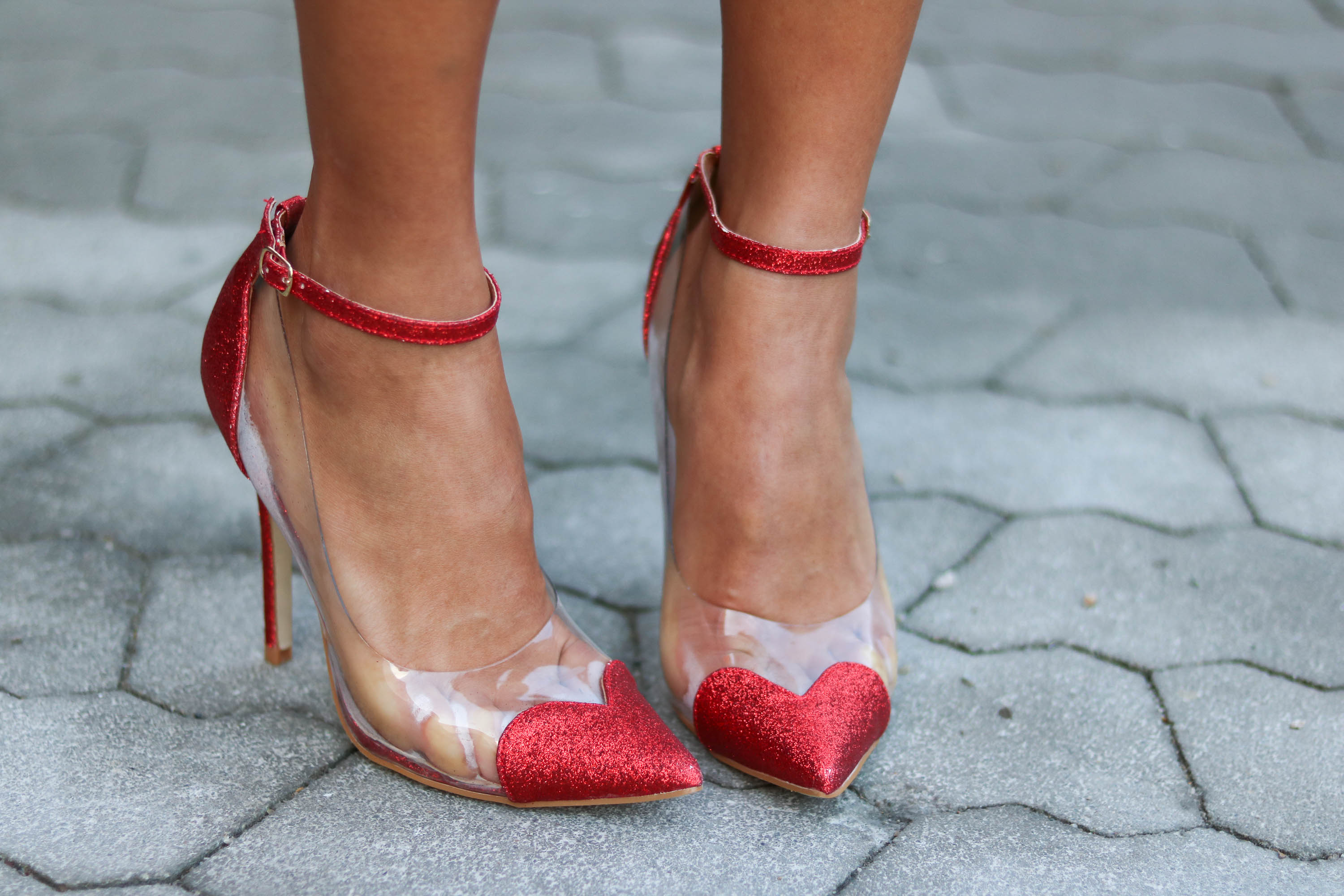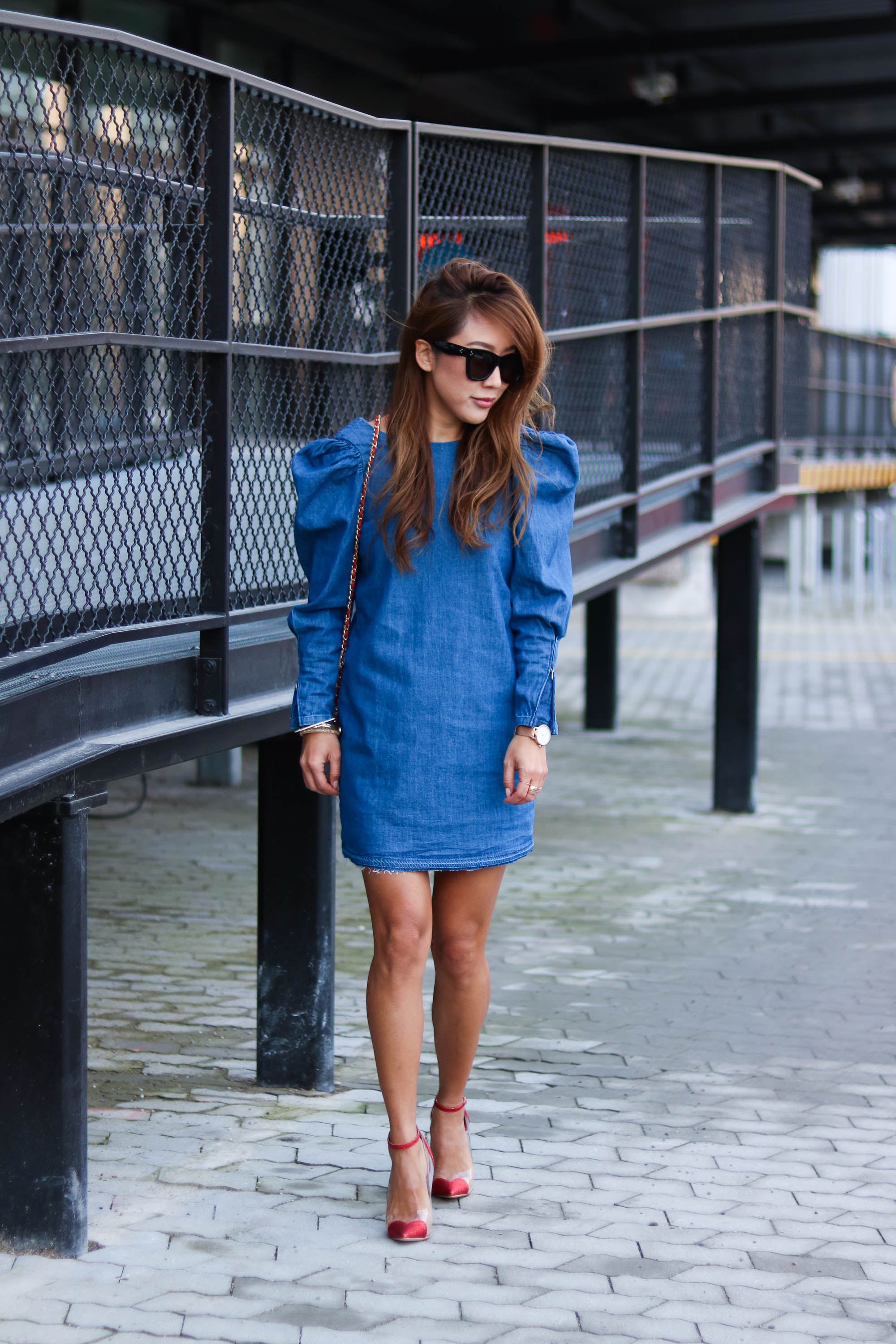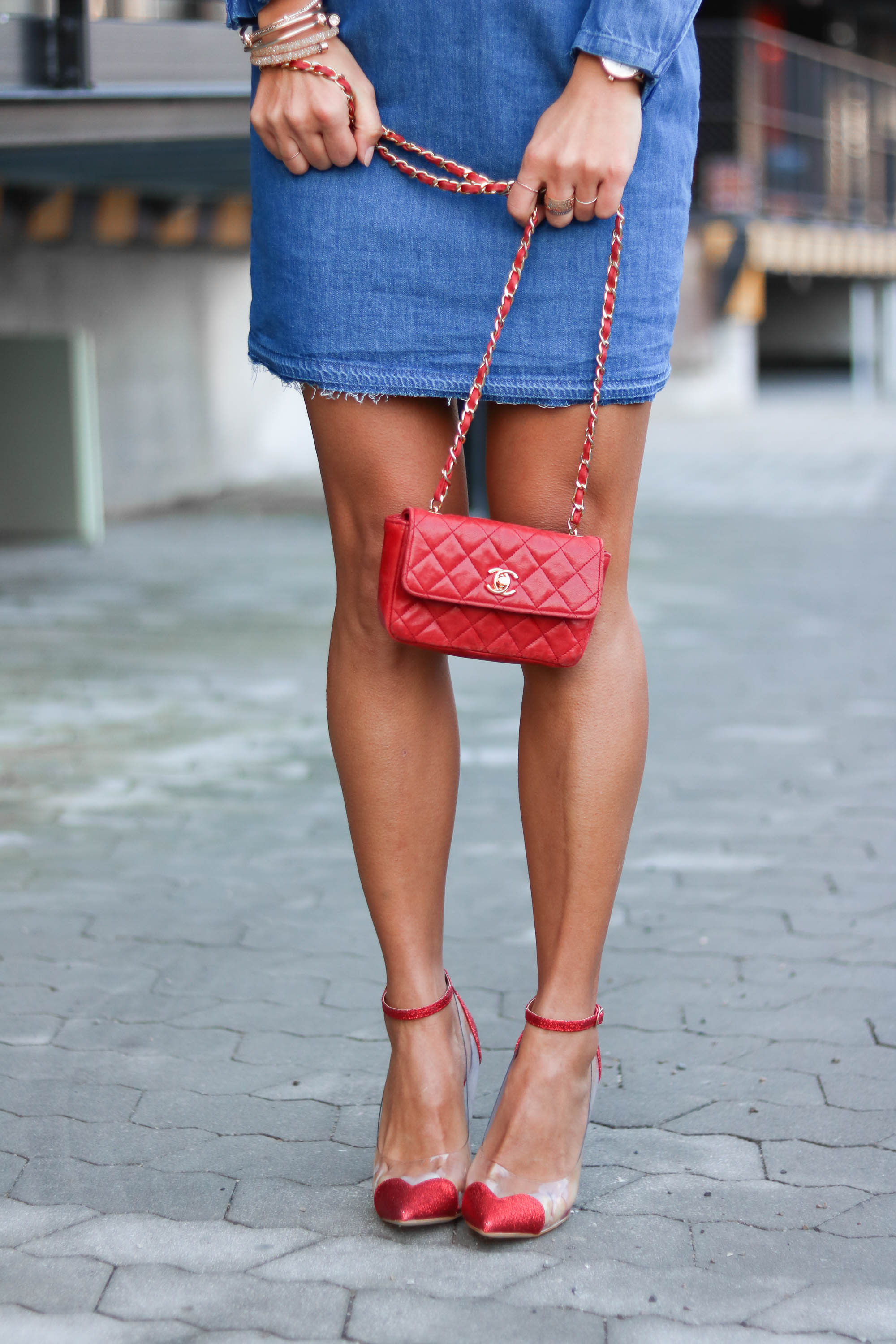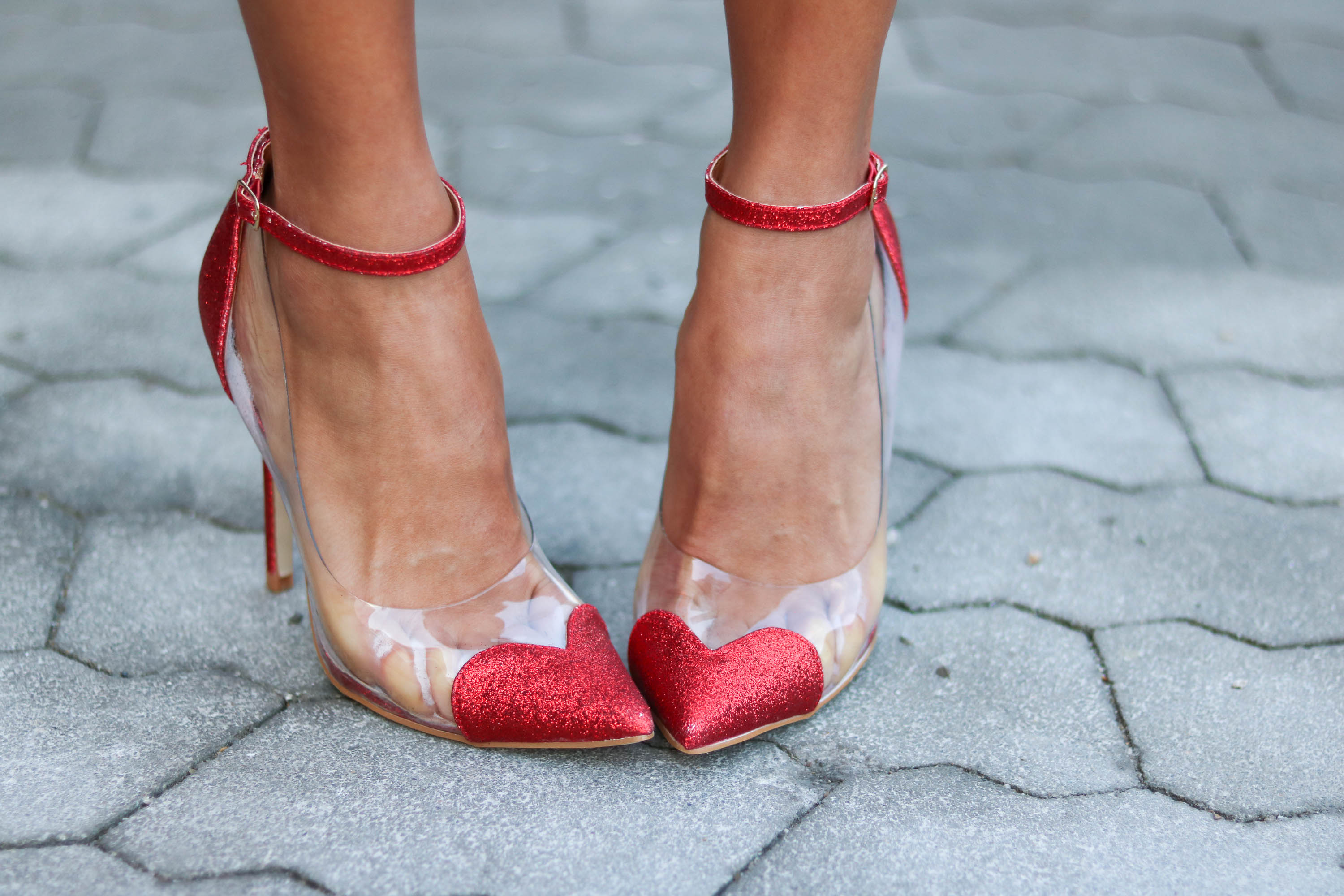 Denim dress by Zara | shop similar here
Glitter heart heels
Chanel bag
Photos by Alexandra