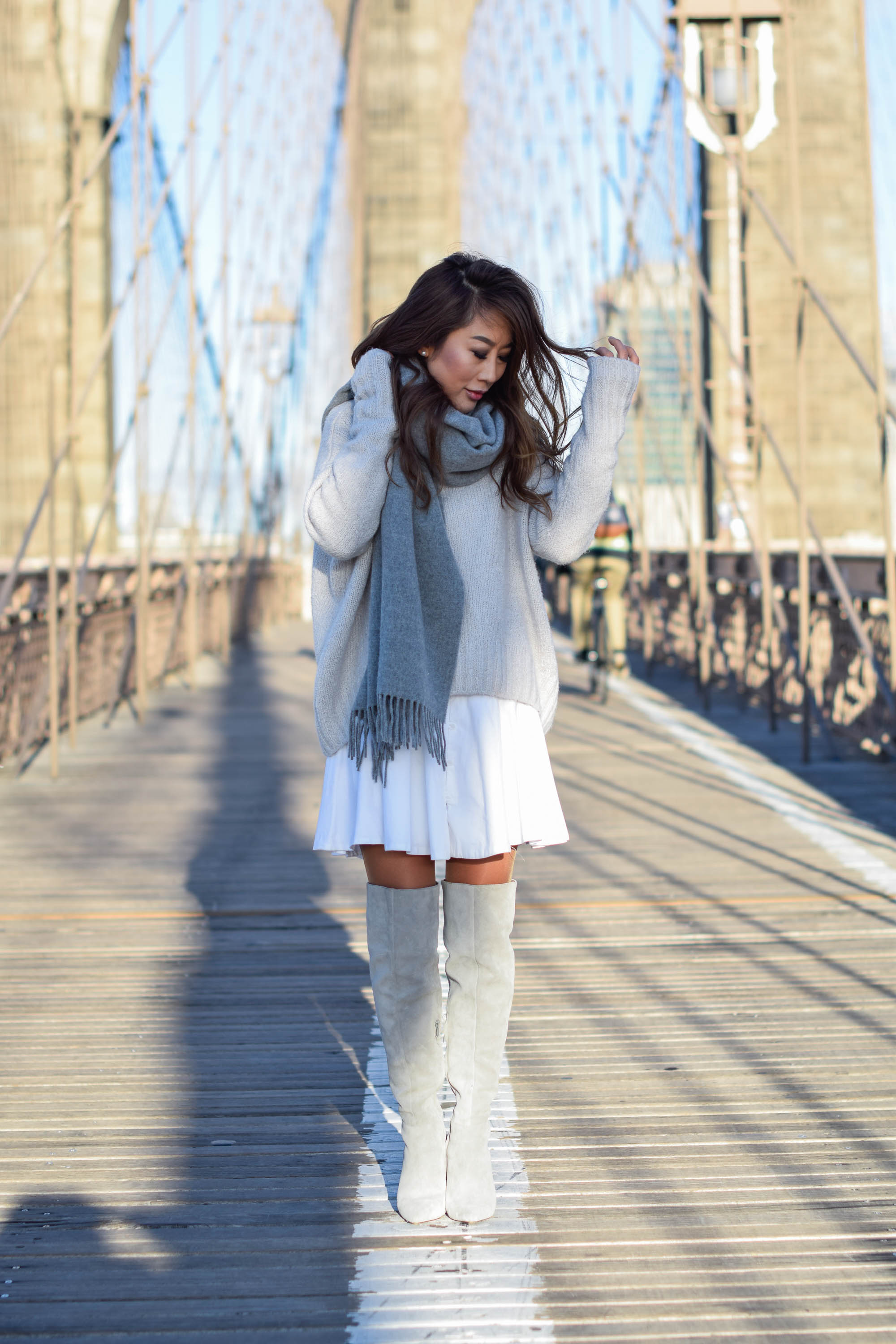 New York is a feeling. A feeling I will never forget when I first entered the US as a 20 year old to explore the streets of New York. Little did I know I would return as a flight attendant one day. So here I am on the Brooklyn Bridge.
I met up with my colleague Andrea and we shot a clean monochrome look on this sunny Saturday morning. Nothing but a crisp white shirt, an oversized turtle neck and a woolen scarf to keep me warm. I just love all shades of grey but prefer the lighter hues as you can see in the photos. The sweater may look like white but it's actually a very light grey. I matched the outfit with my suede thigh-high boots, which I'm wearing all year round due to the bright color.
I'm not a huge fan of patterns and love to stay in the same color palette for a clean and chic look. So monochrome is totally my think, as long as it is kinda bright.
I have to confess one thing about this bag, which I snagged on sale before Christmas. It is actually the model with fringes and I loved them. But I loved the bag more without them, so I cut the fringes with a sharp knife! Is it a no-no? But you can hardly see it. And I'm very happy about the outcome.
But back to New York. After the shoot, we got the opportunity to explore Brooklyn's most stylish hotel, where I will share a post about the location very soon.
New York! You make me fall in love over and over again. But I'll take it.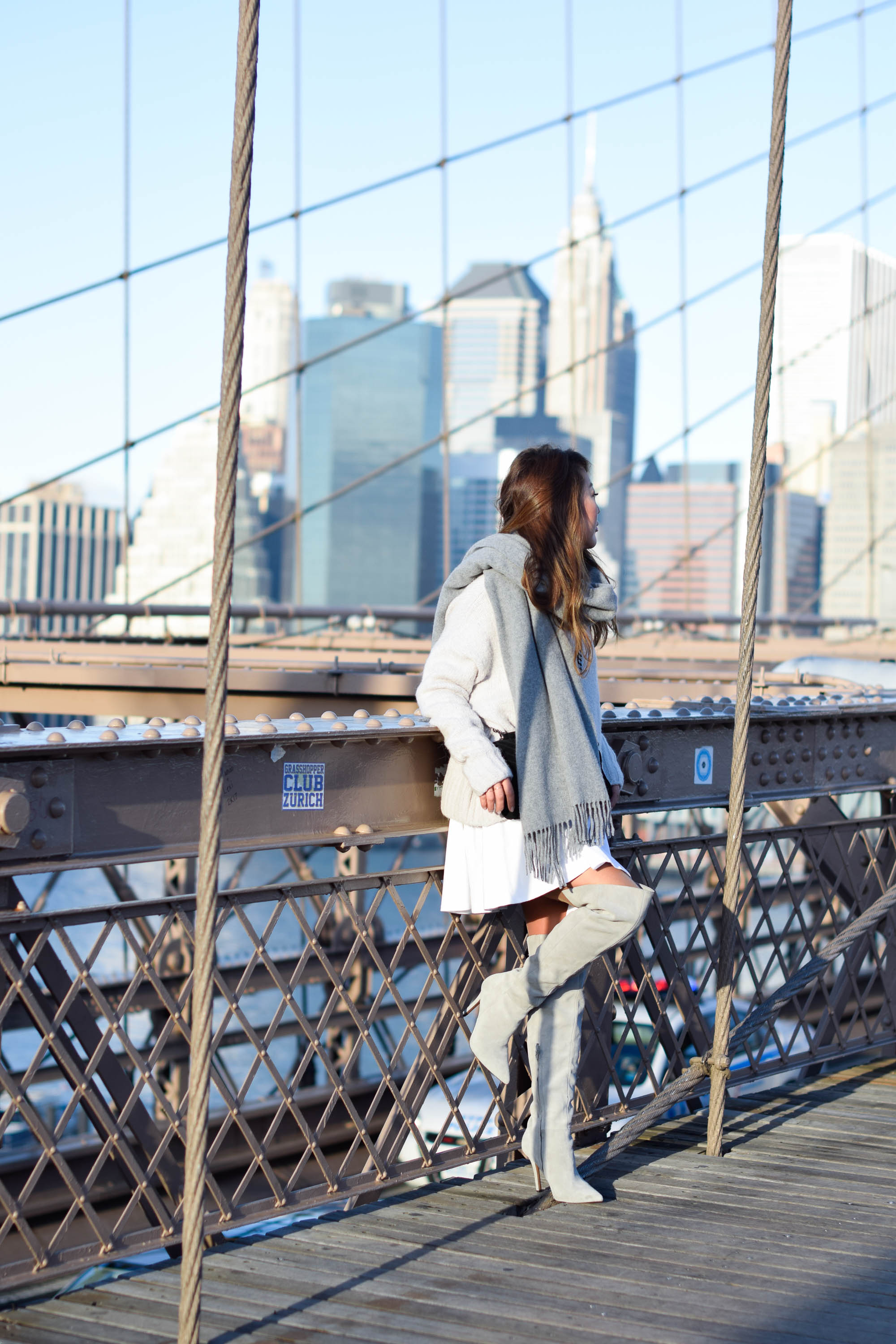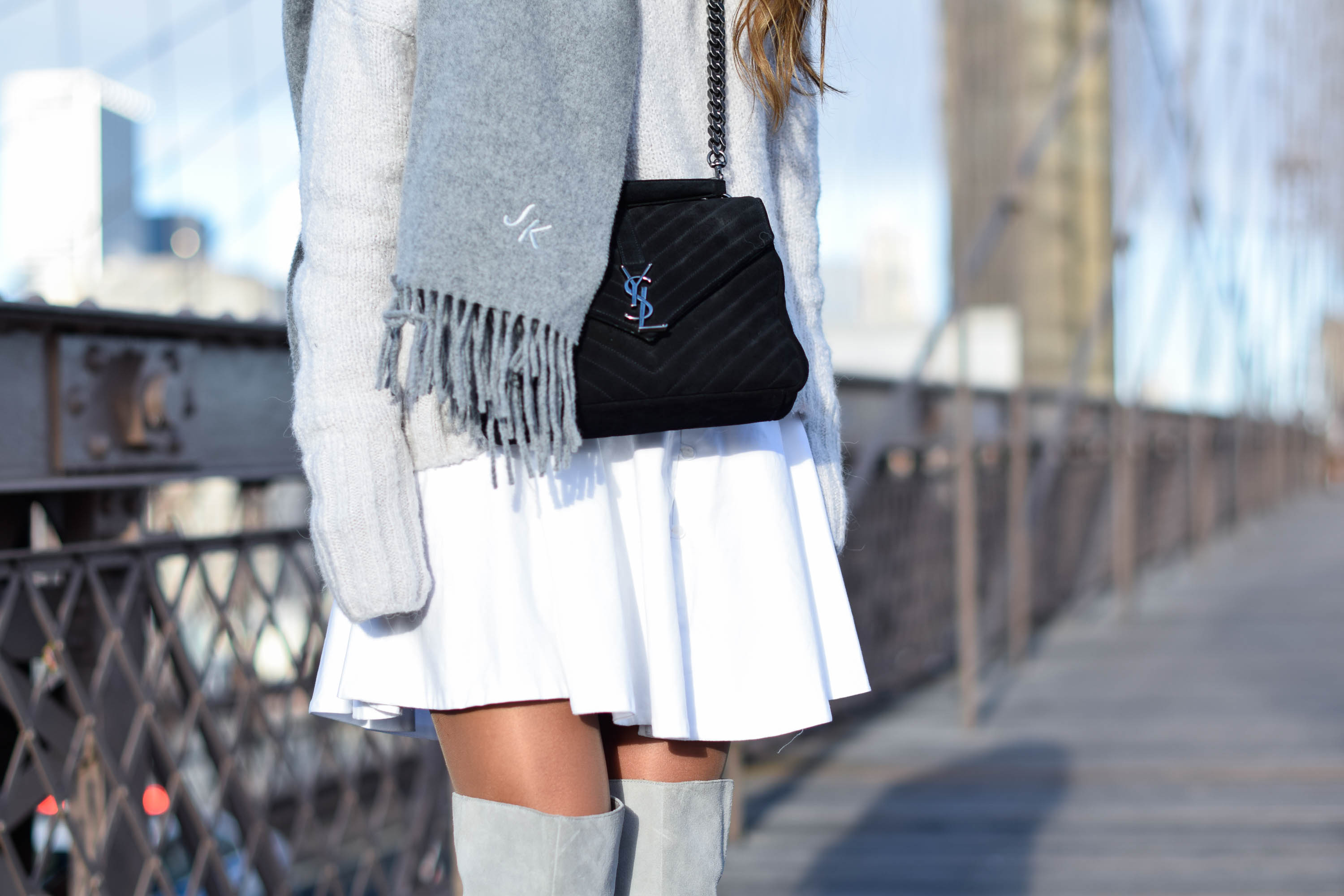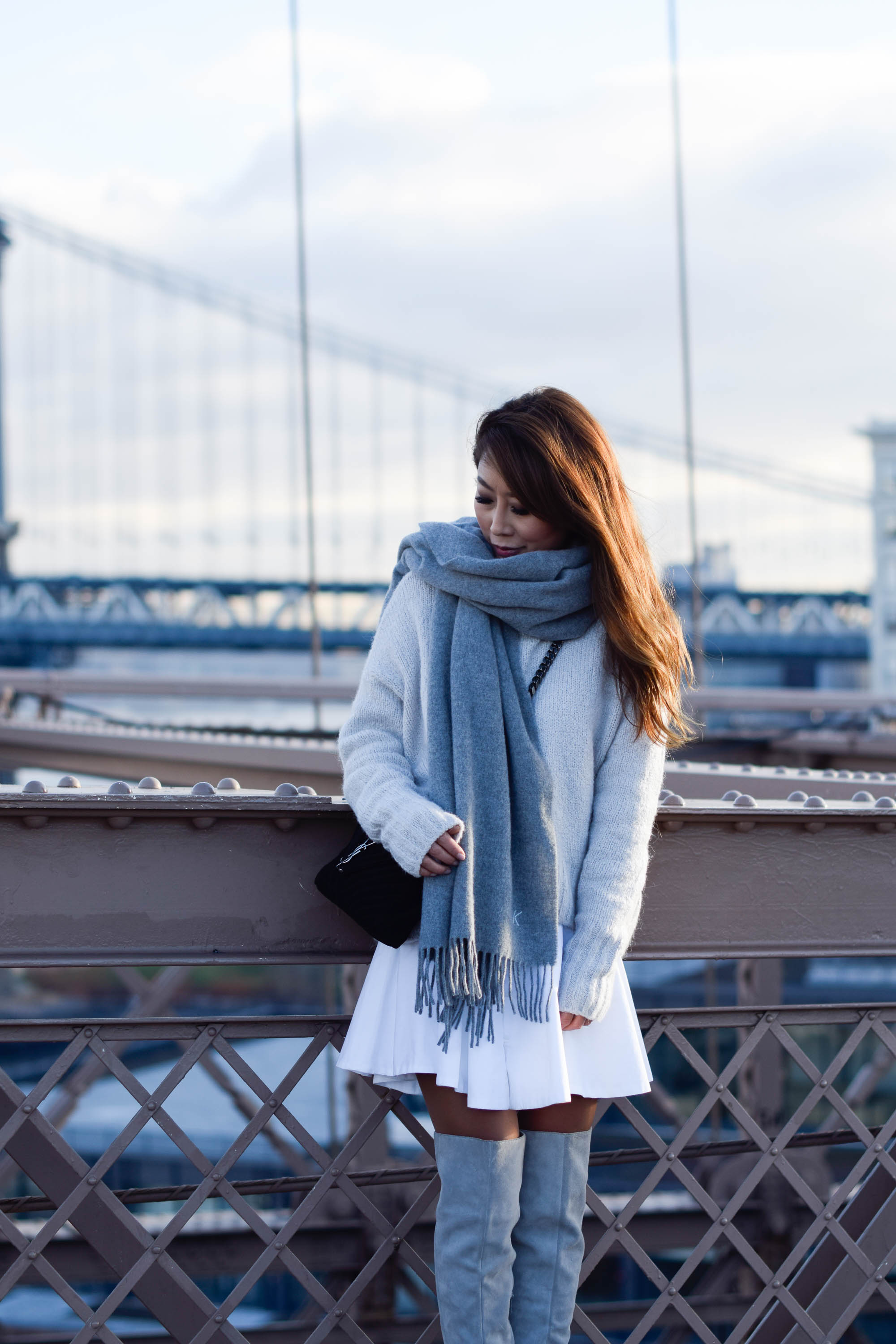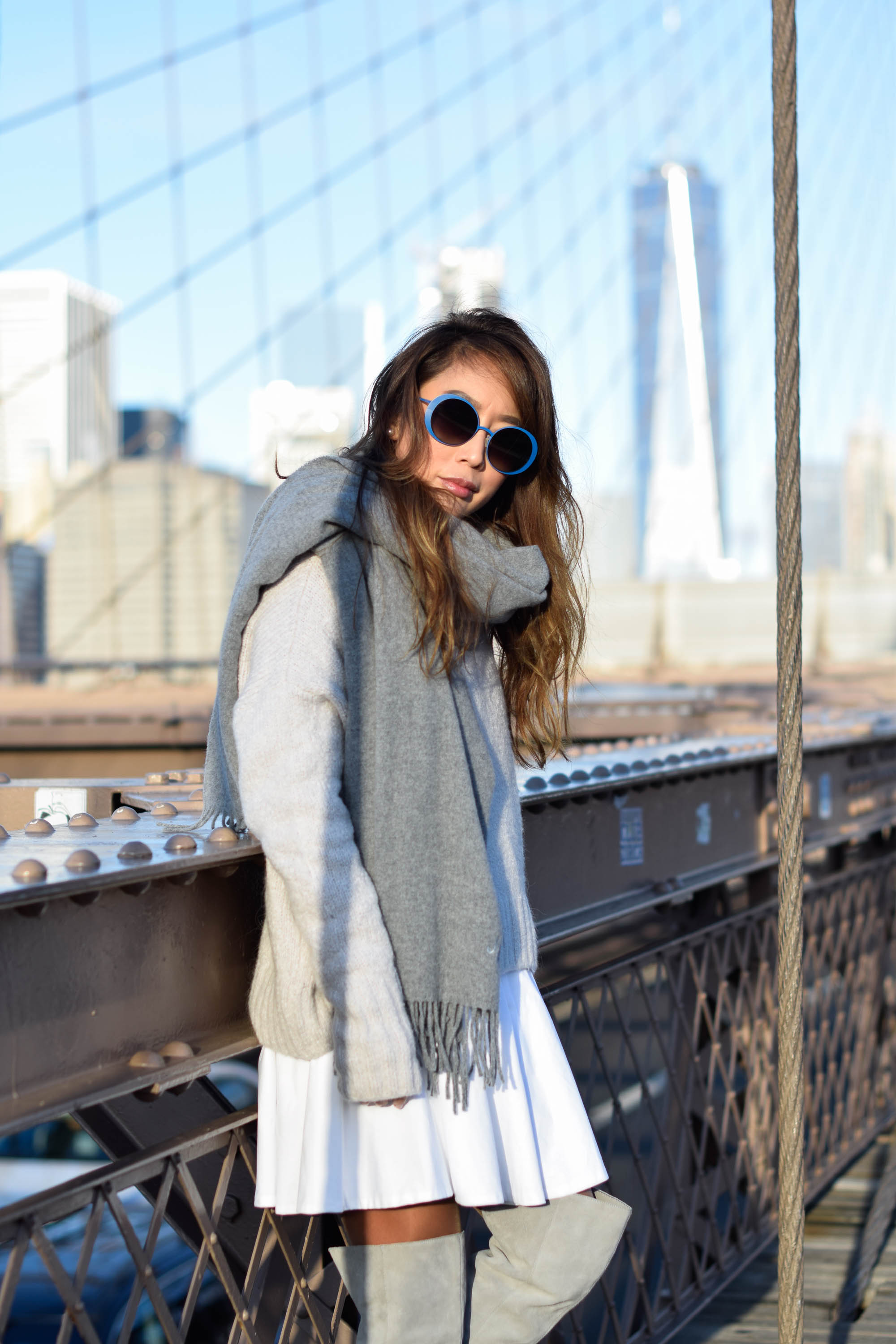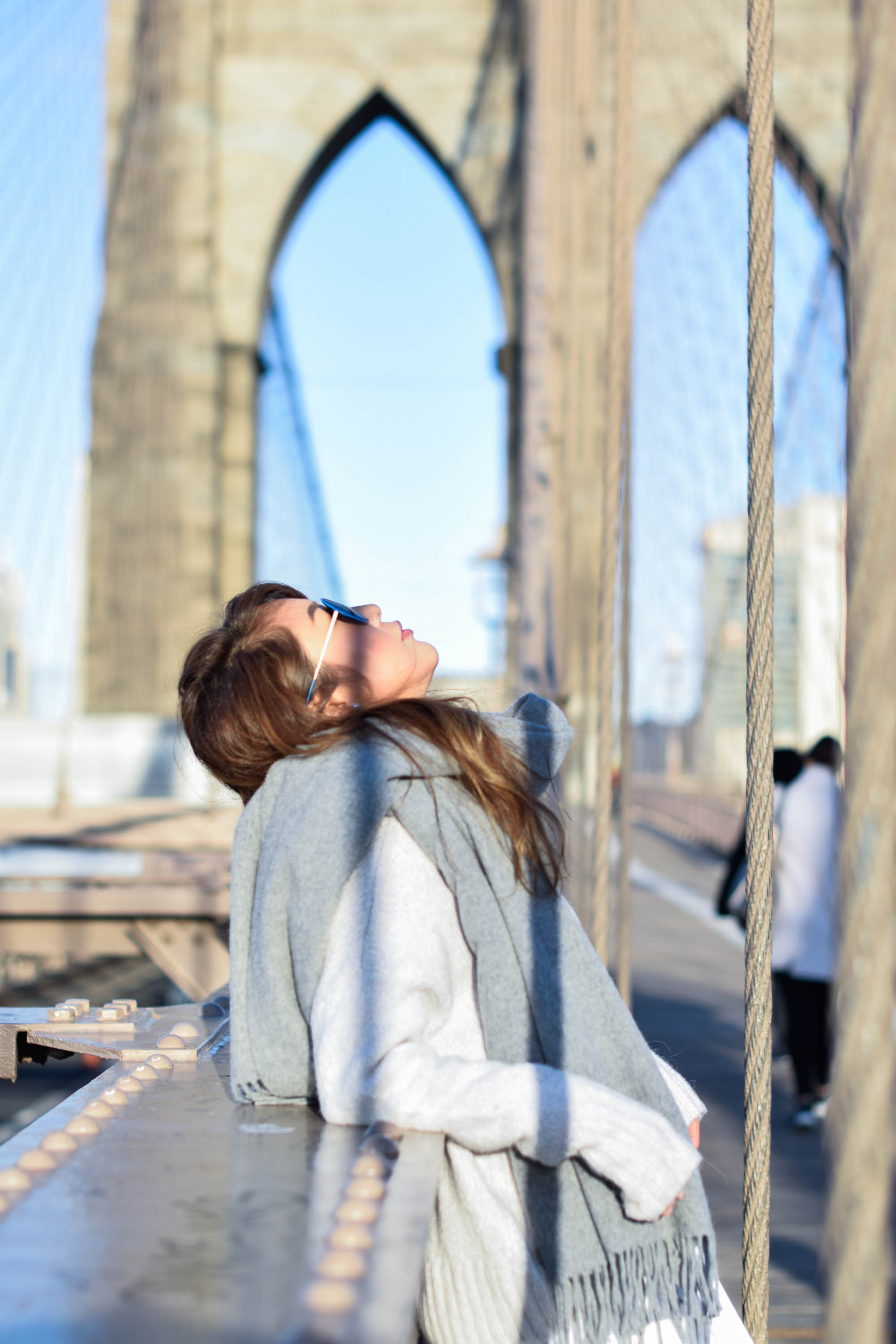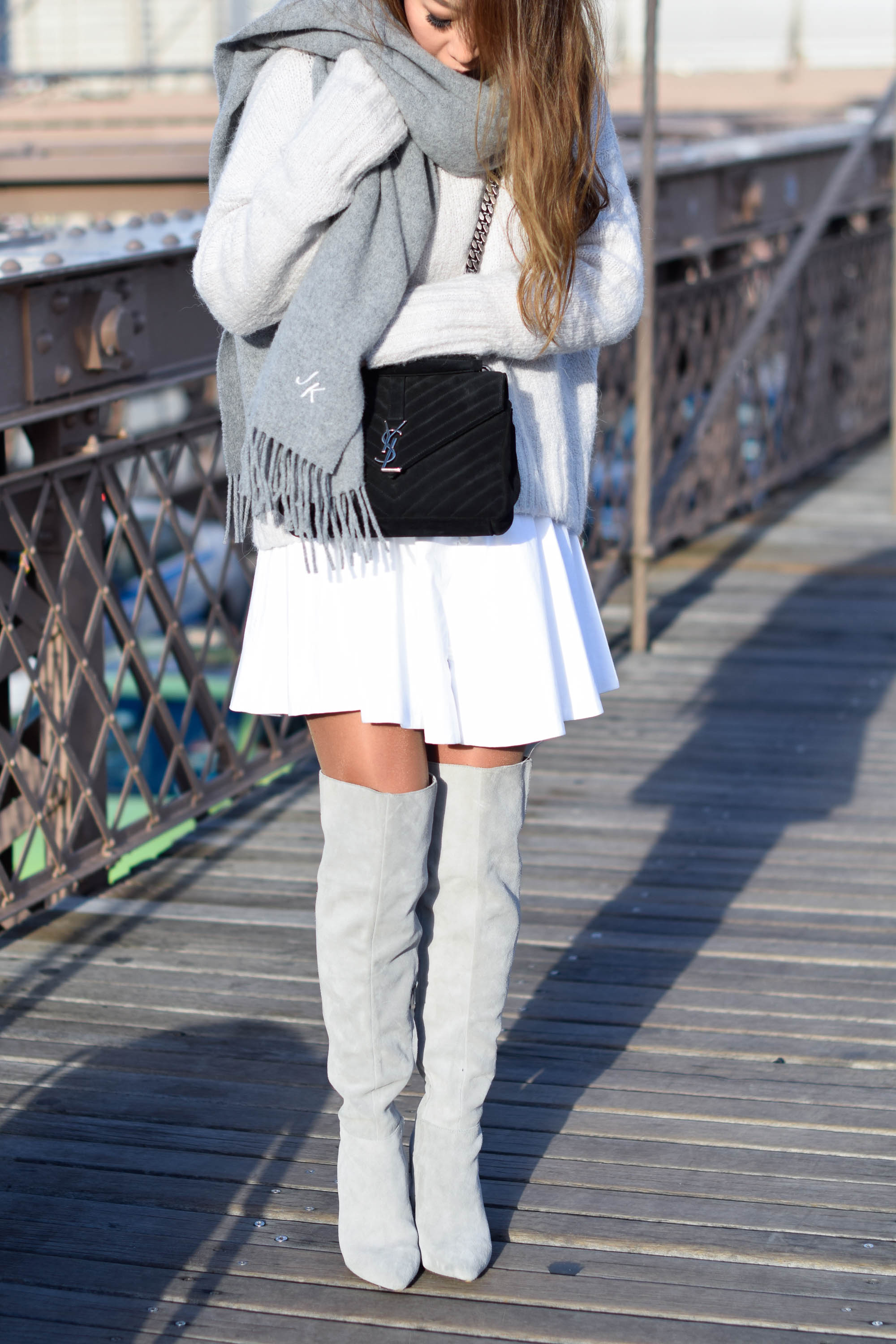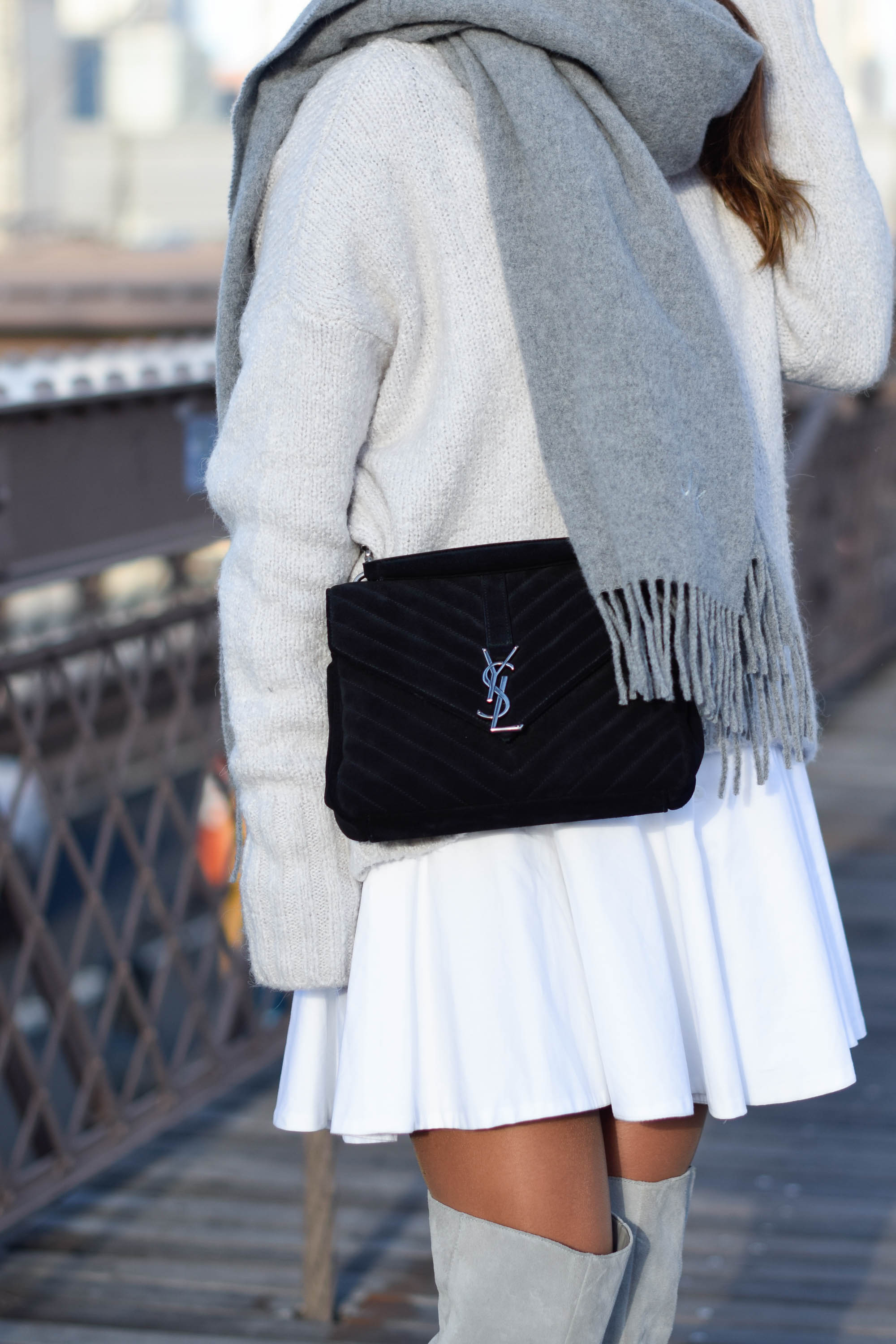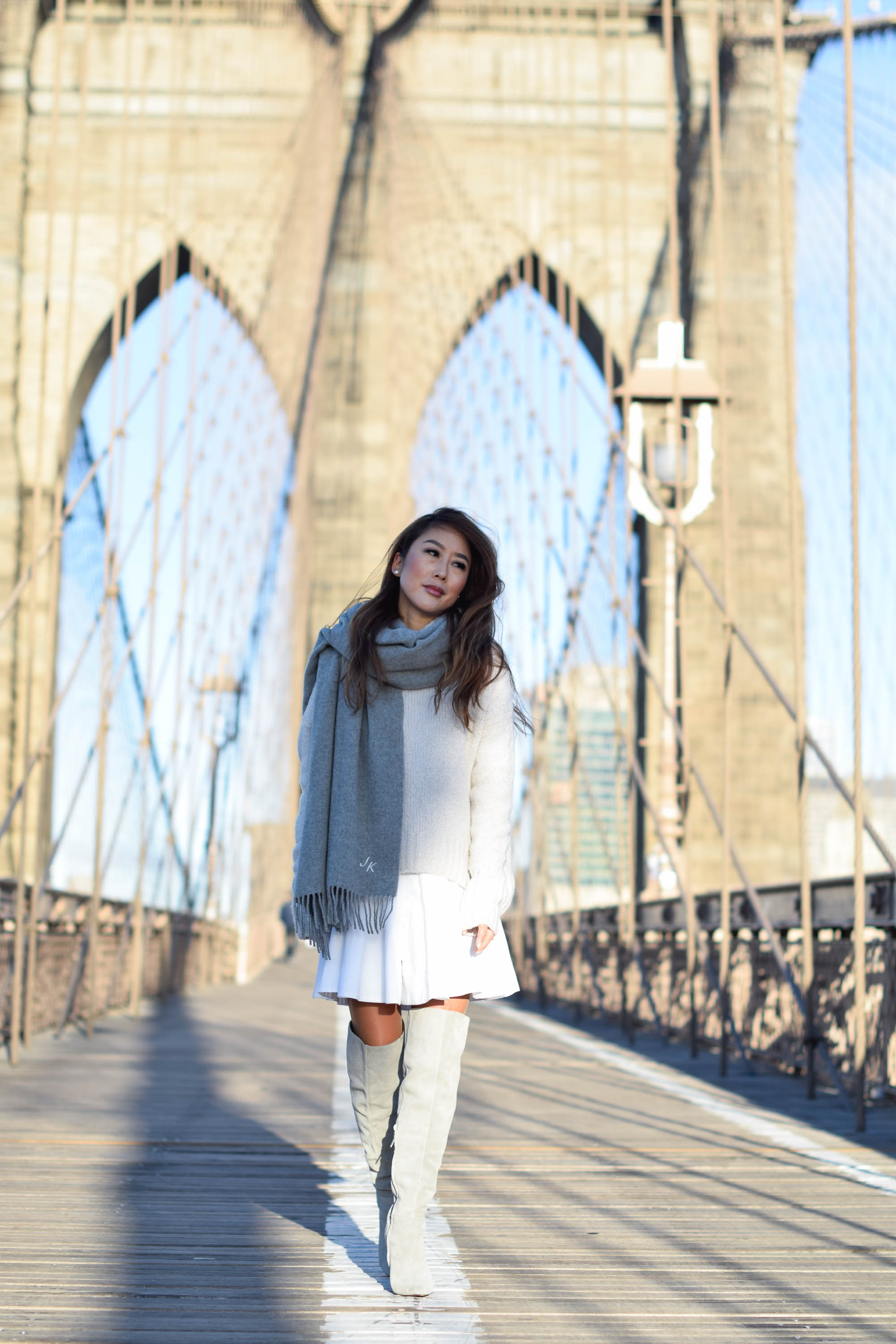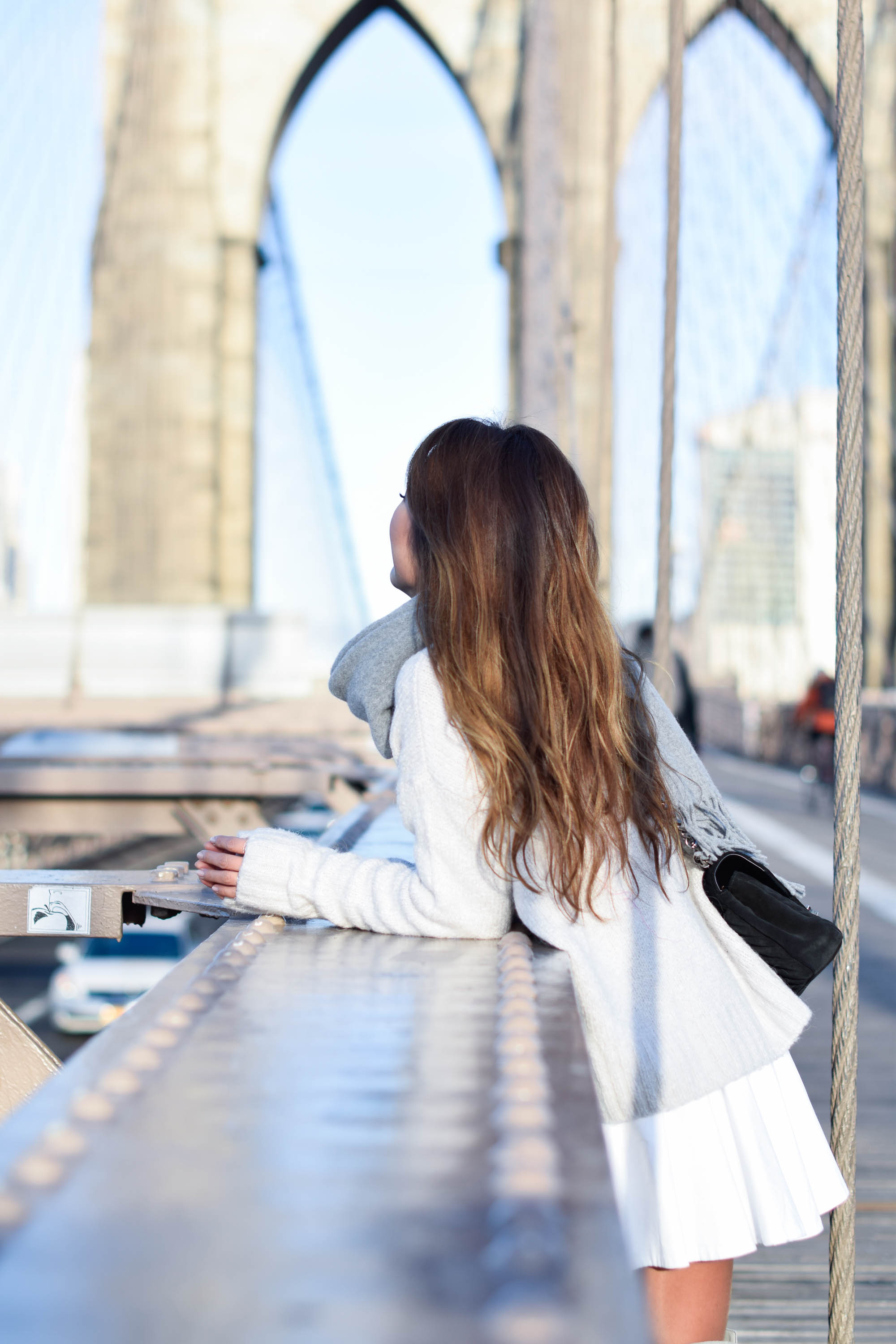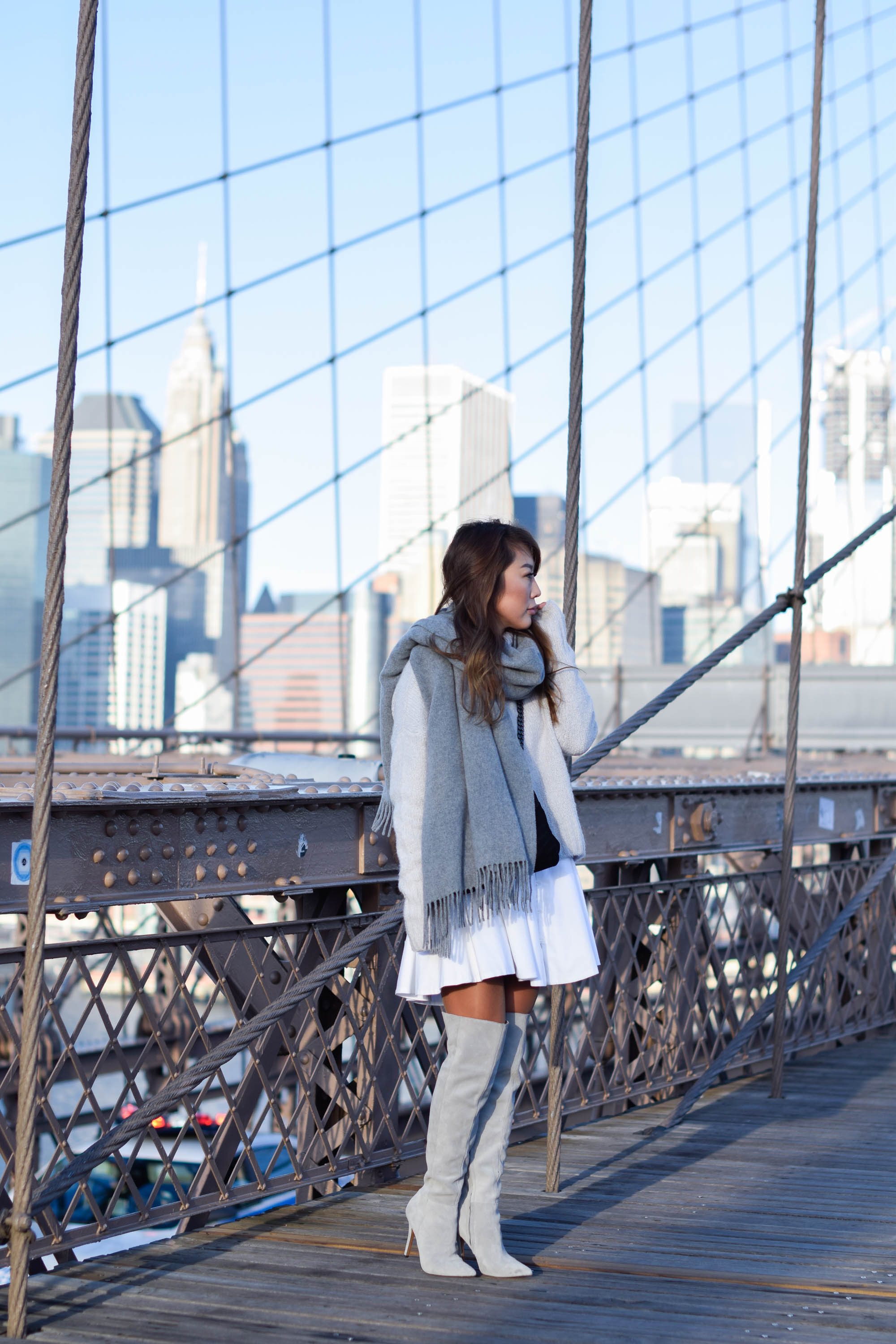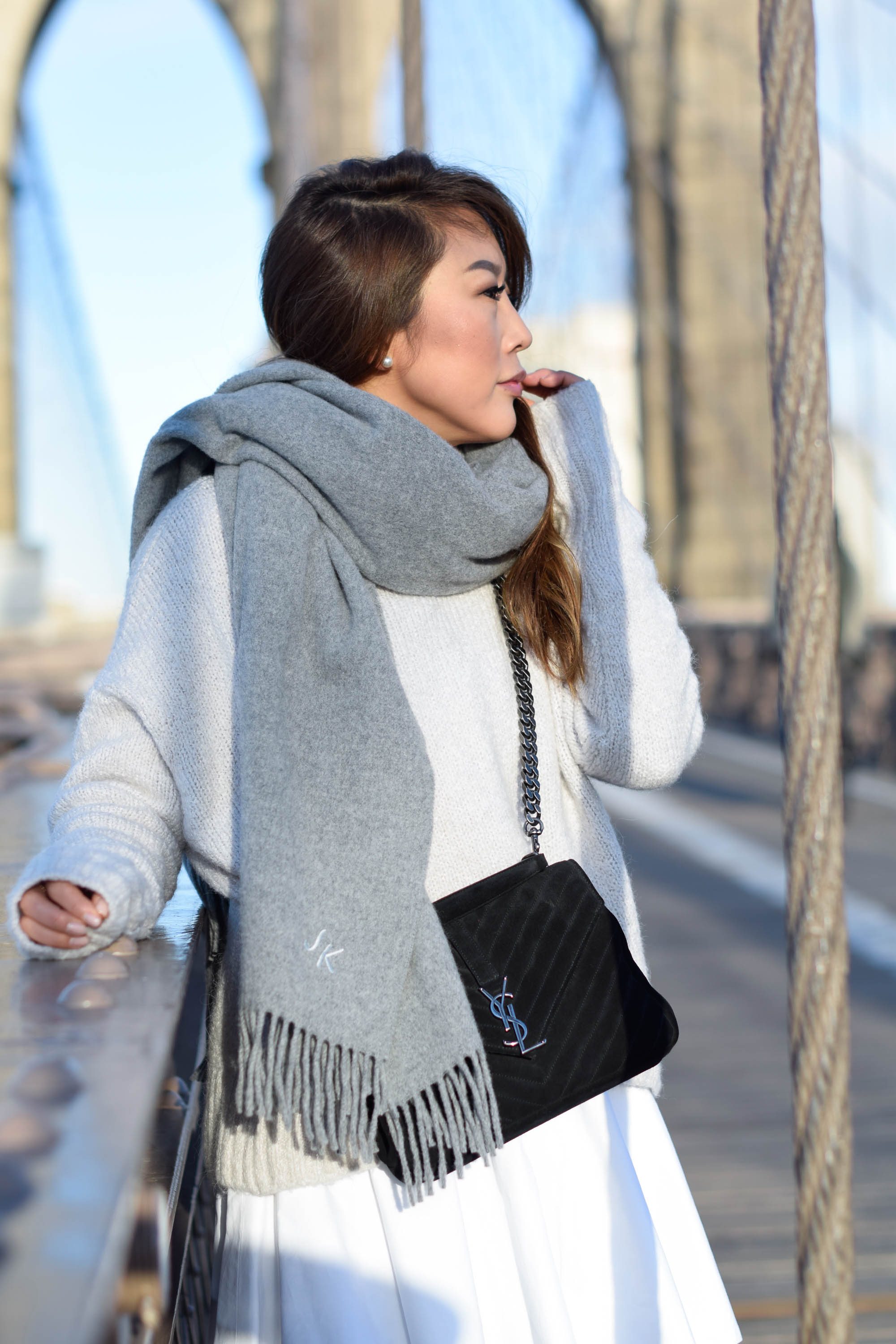 Turtle knit by H&M | shop similar here
Blouse by ZARA | shop similar here
Thigh-high boots by ALDO | very similar here
Personalized wool scarf by Hallhuber | similar here
Saint Laurent College Monogram
Photos by The Fruity Sky