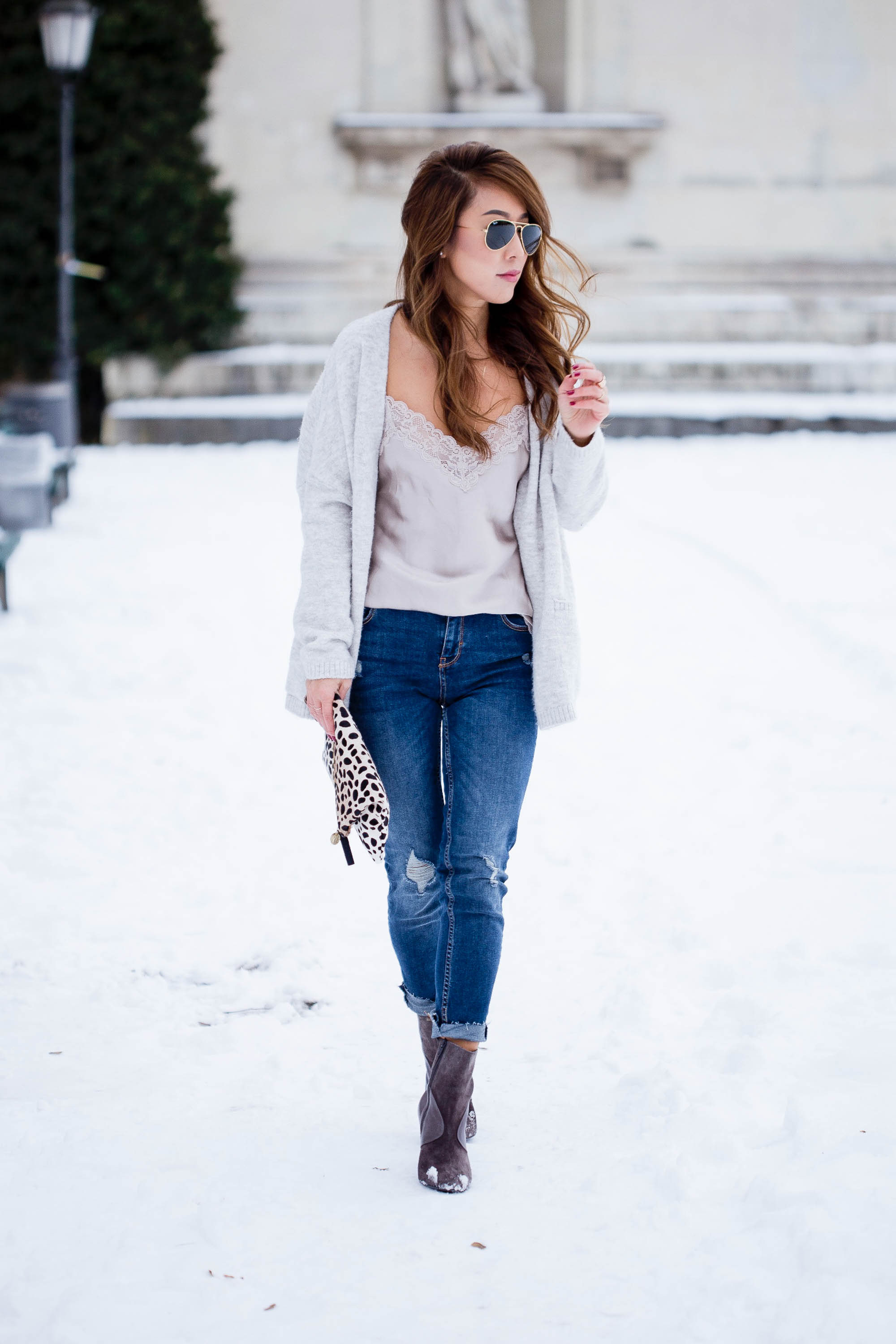 Hello my beautiful friends!
Winter days are still going strong (at least in Munich) and I hope you're all bundled up in pretty layers. I know, it's so hard to stay chic in winter but I've found the ultimate piece which keeps me warm and chic.
When I first saw this shearling jacket I was not intrigued at all. Too bulky, too big on me, just too much everything. And then the winter cold hit me hard and I decided to give this jacket a try. Oh my, so glad I did as it is my ultimate winter go-to jacket this season. How could I have lived so long without you? I don't even need a scarf, because of the high collar which protects me from icy wind and I wore it the entire two days when I was in snowy Austria past weekend. No other jacket or coat would have kept me warmer. No joke.
The formula for styling this jacket is simple. Thick outer, thin layers. That's it.
So I can still wear my beloved camisoles with a soft cardigan even on colder days. I've been taking many of my lingerie pieces from bed to street like in this post. I mean, why not. And there are so many gorgeous brands where you even can't see if it's lounge wear or not. So go through your lingerie drawer and take those pretty pieces out! Throw on your softest cardigan and voila there is your chic and warm outfit!
It often feels so uncomfortable in thick layers, but it doesn't have to be. Cashmere sweaters or cardigans are the best pieces for layering without looking too bulky as you can see in my previous post.
I hope I could inspire you! What is your simple go-to winter formula for chic outfits?
Let me know your secrets.
Thanks for reading my loves.
xx
Ji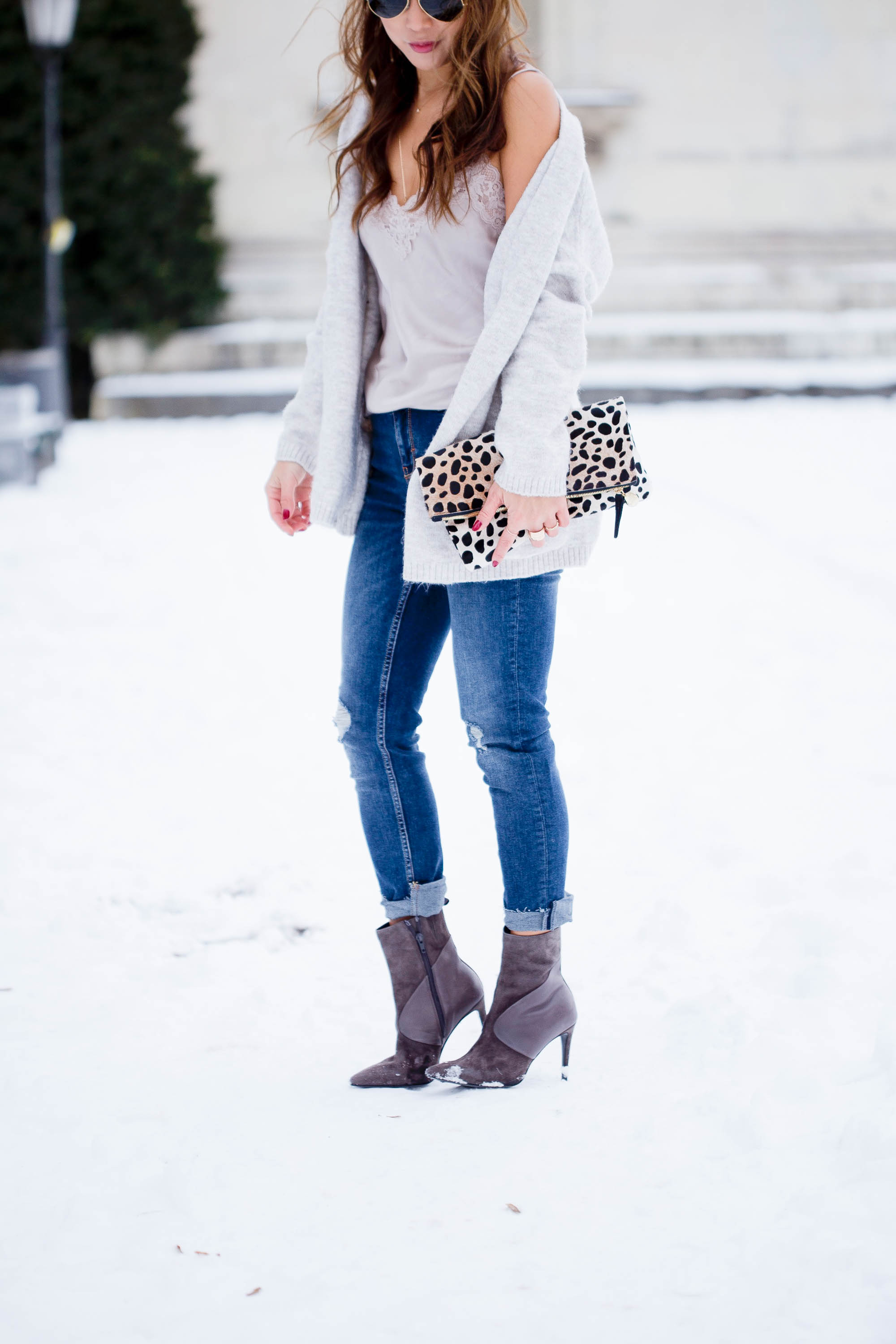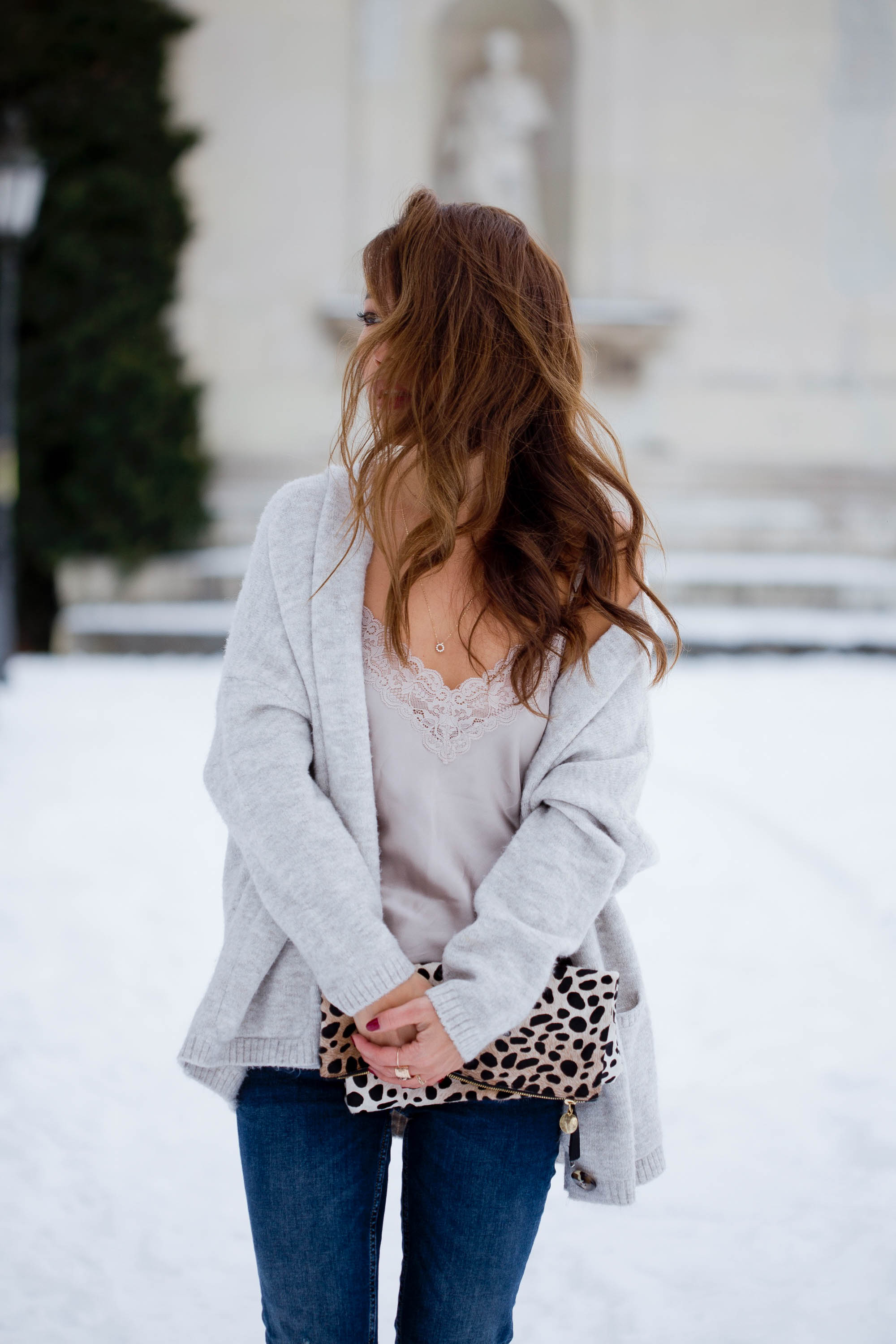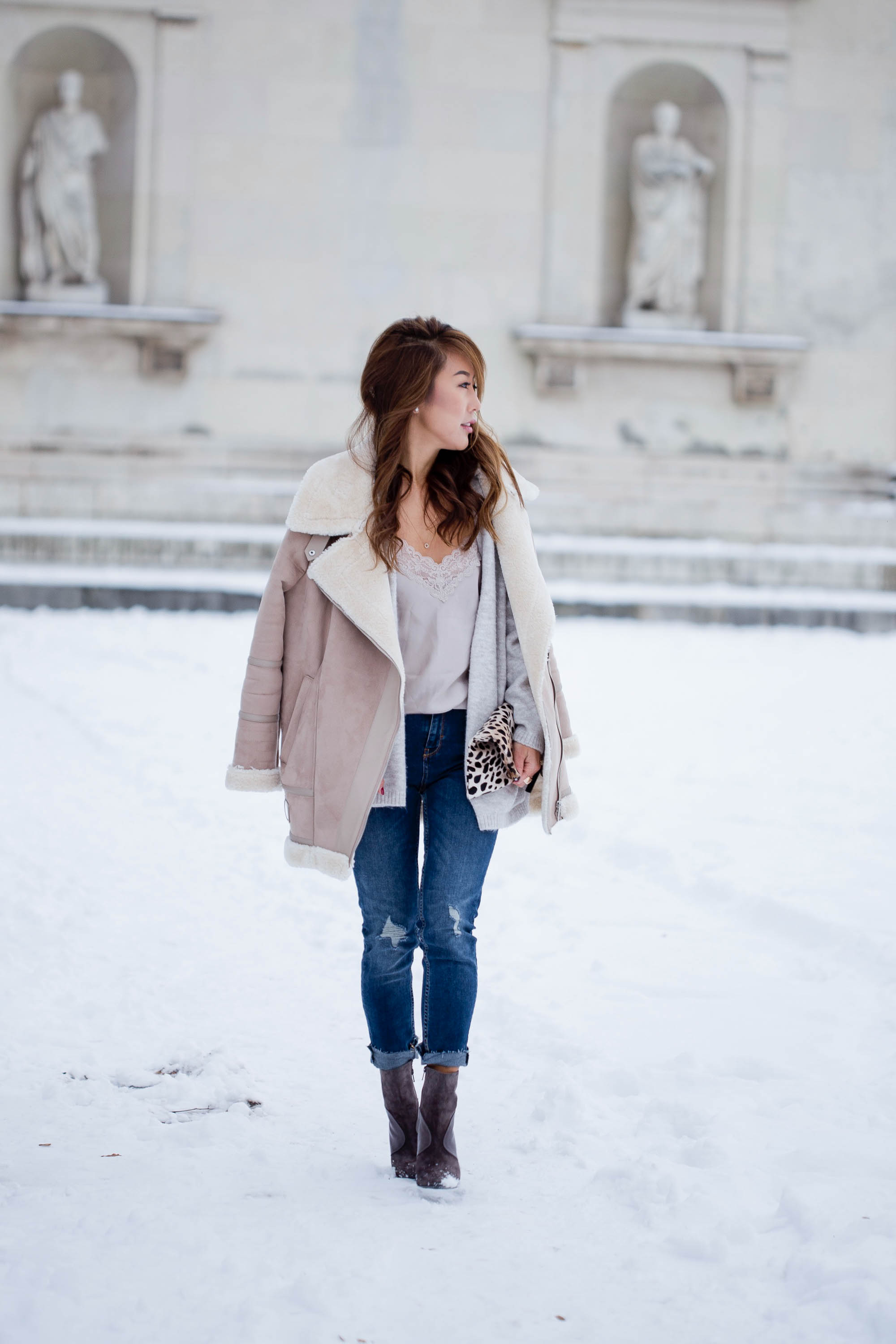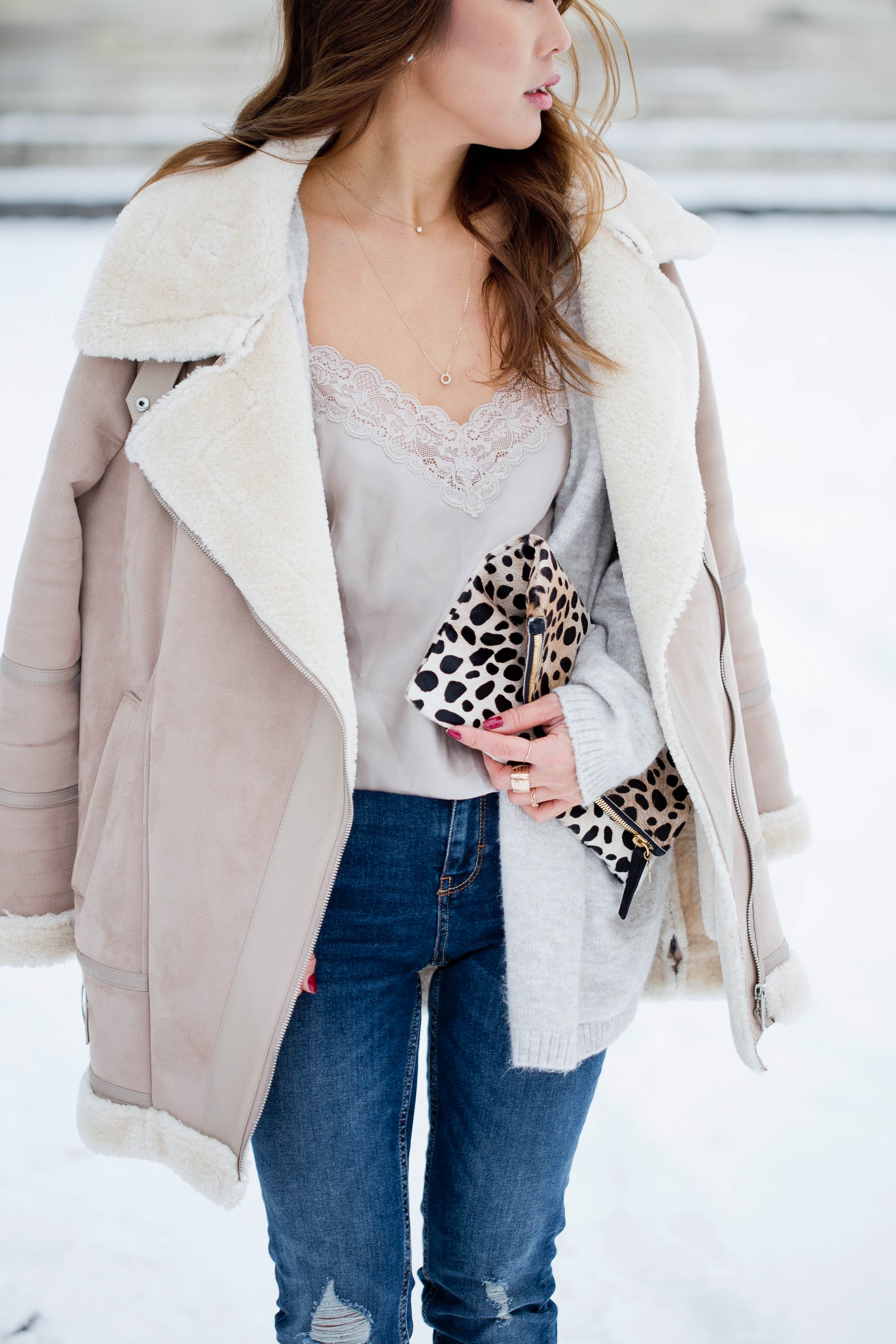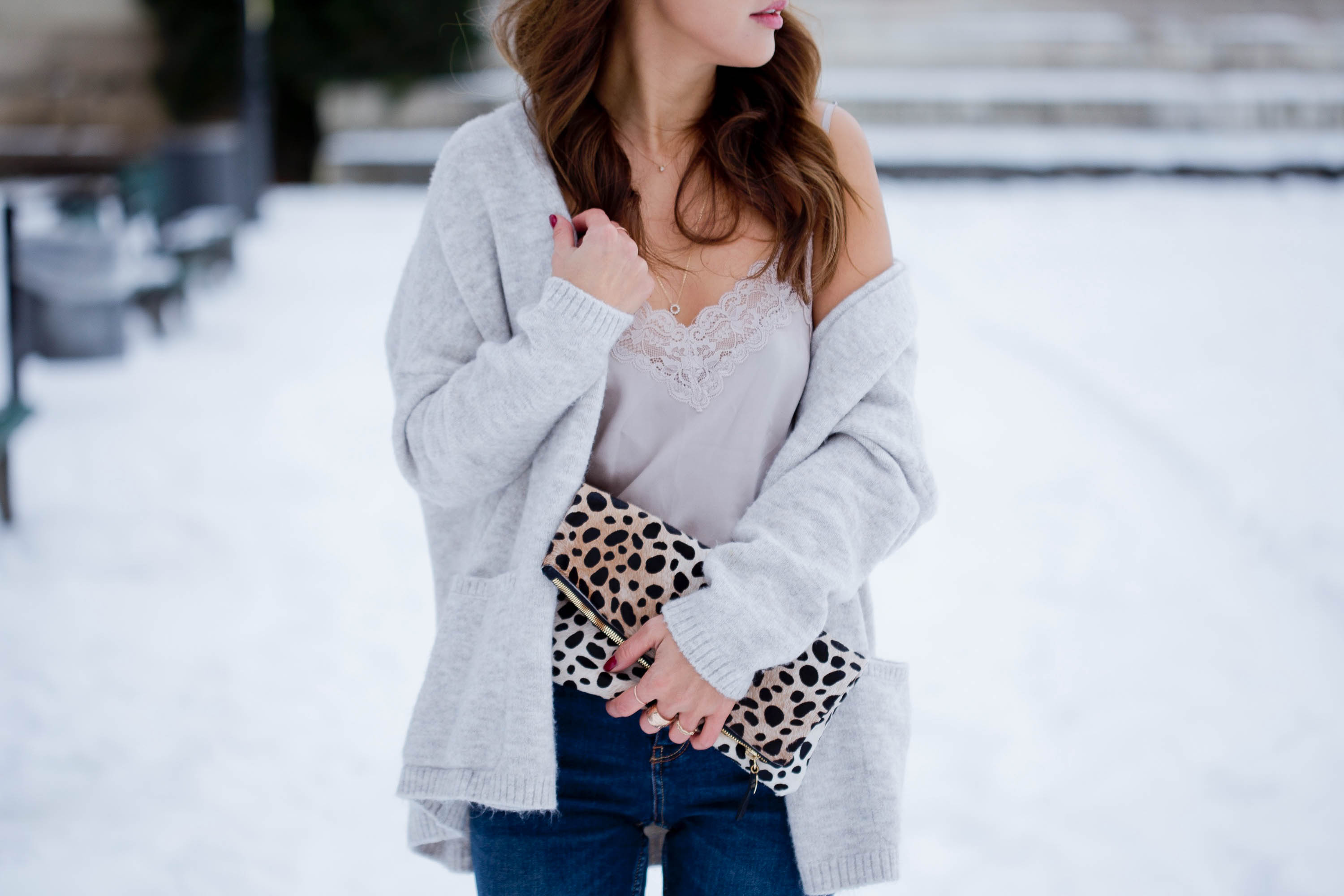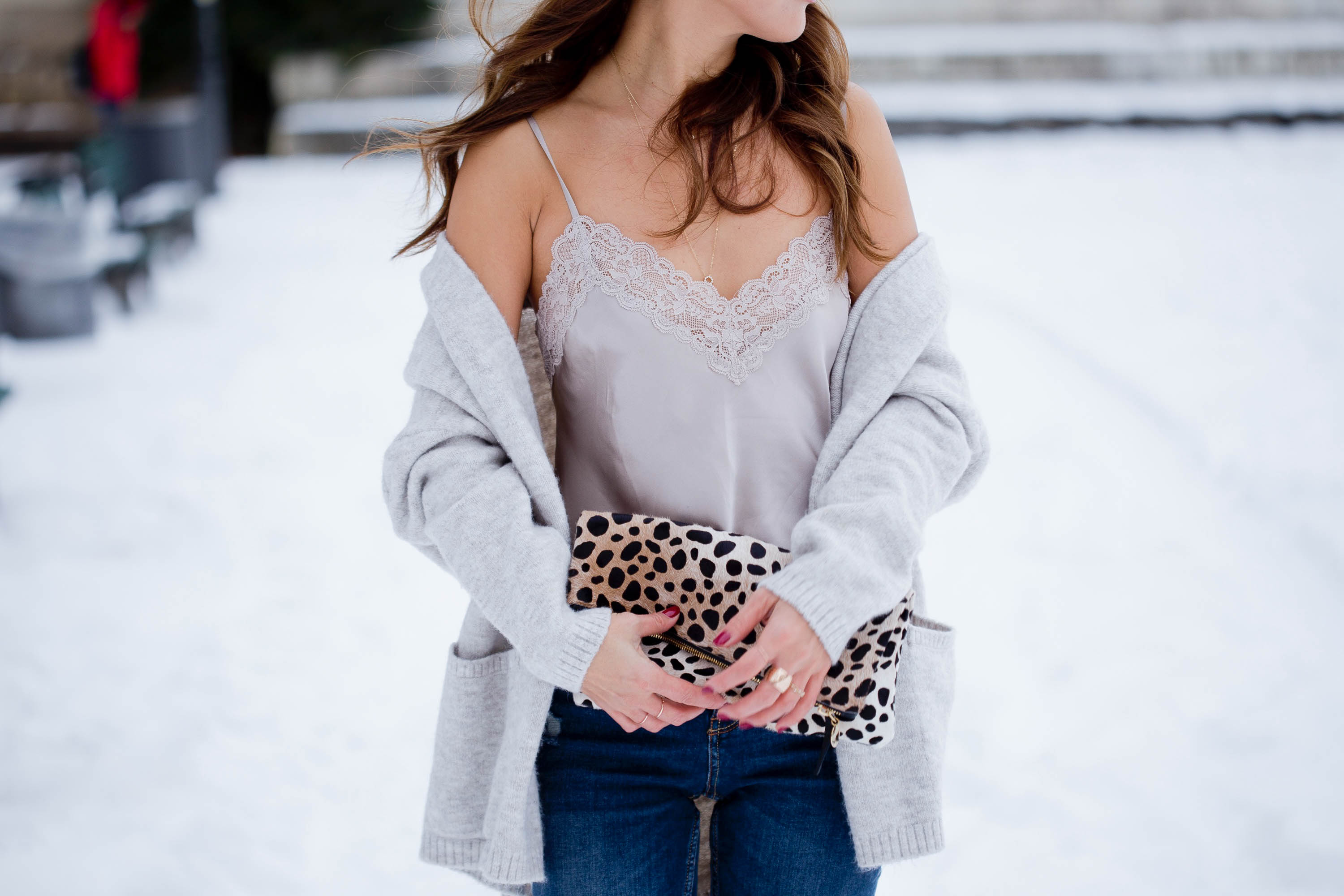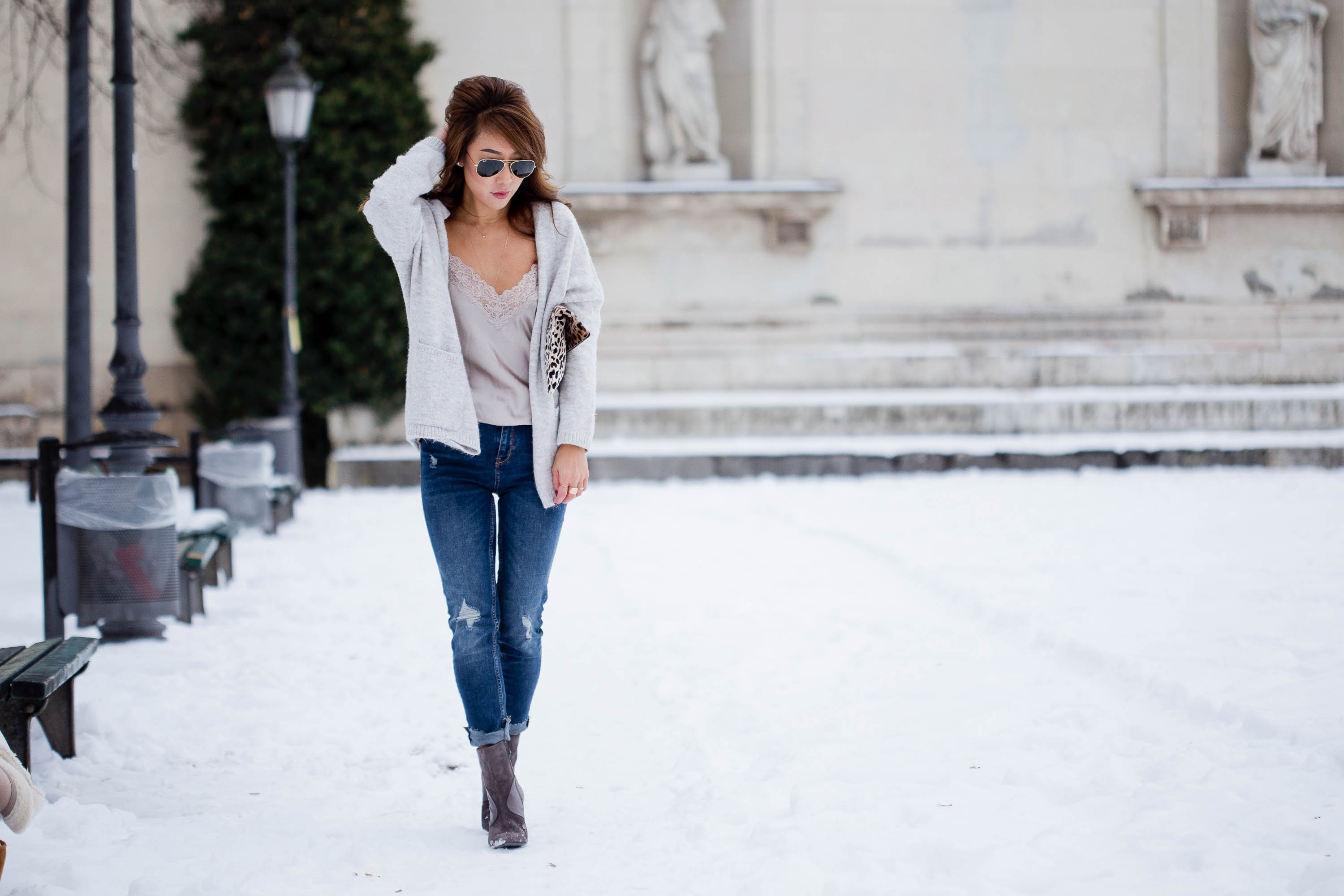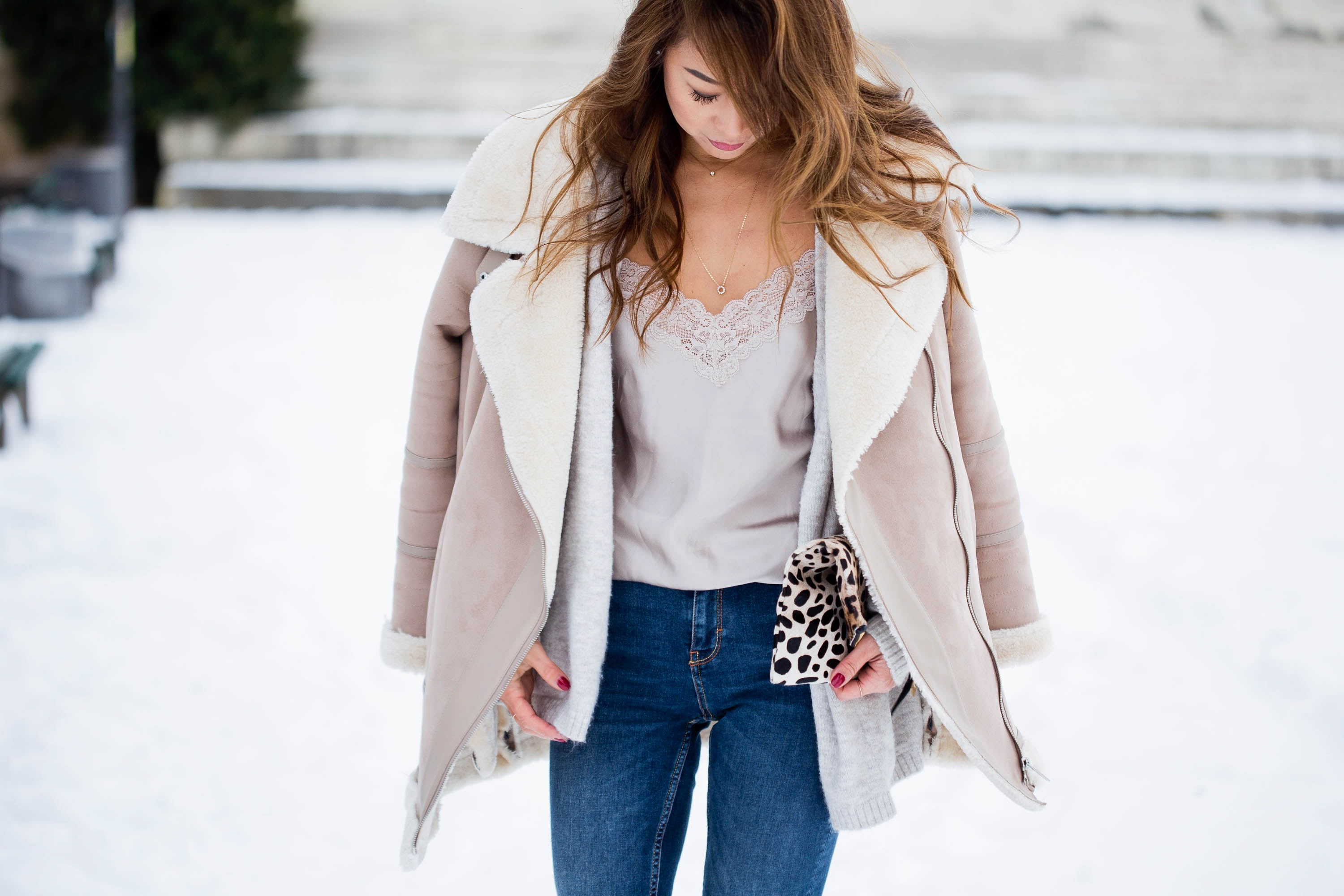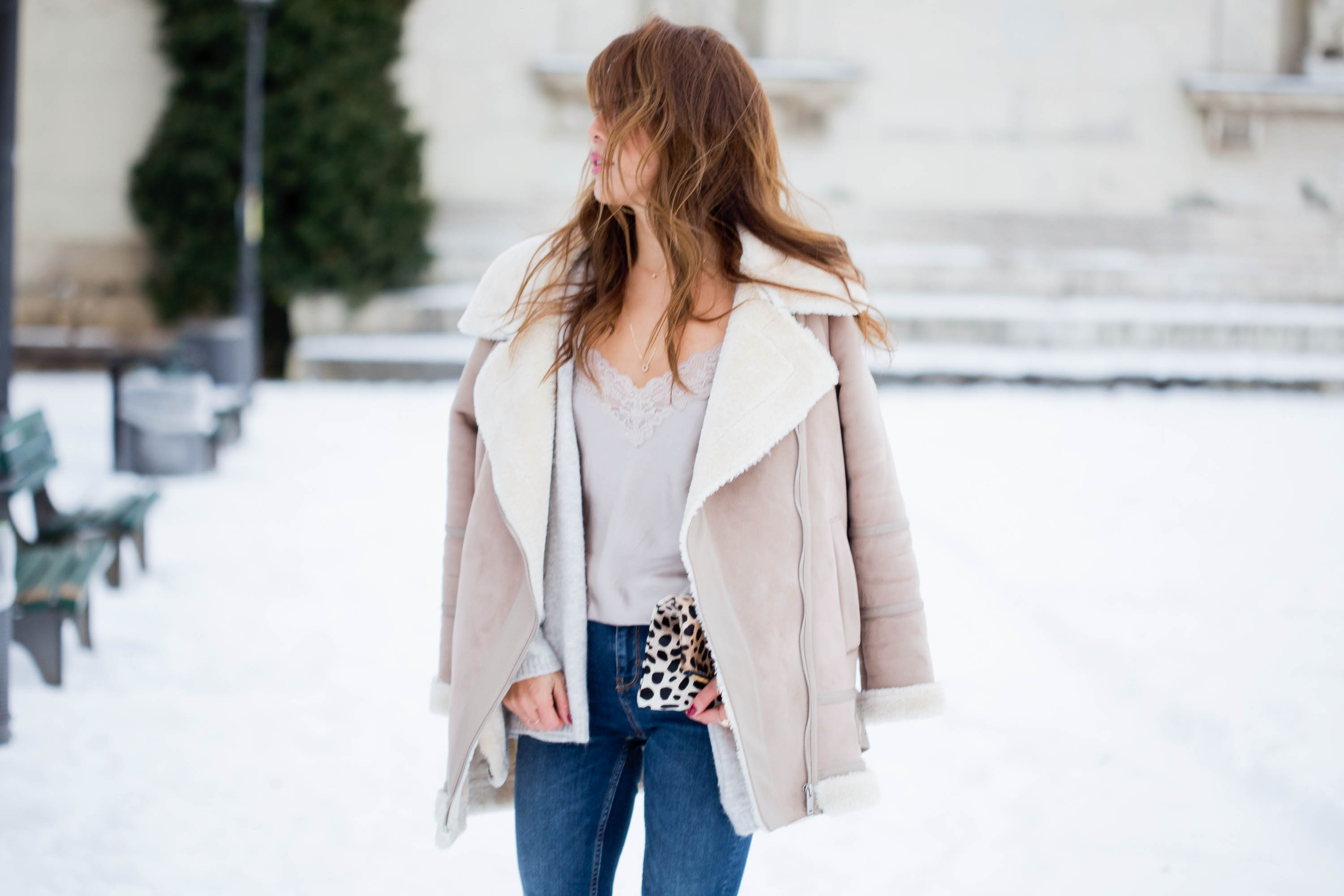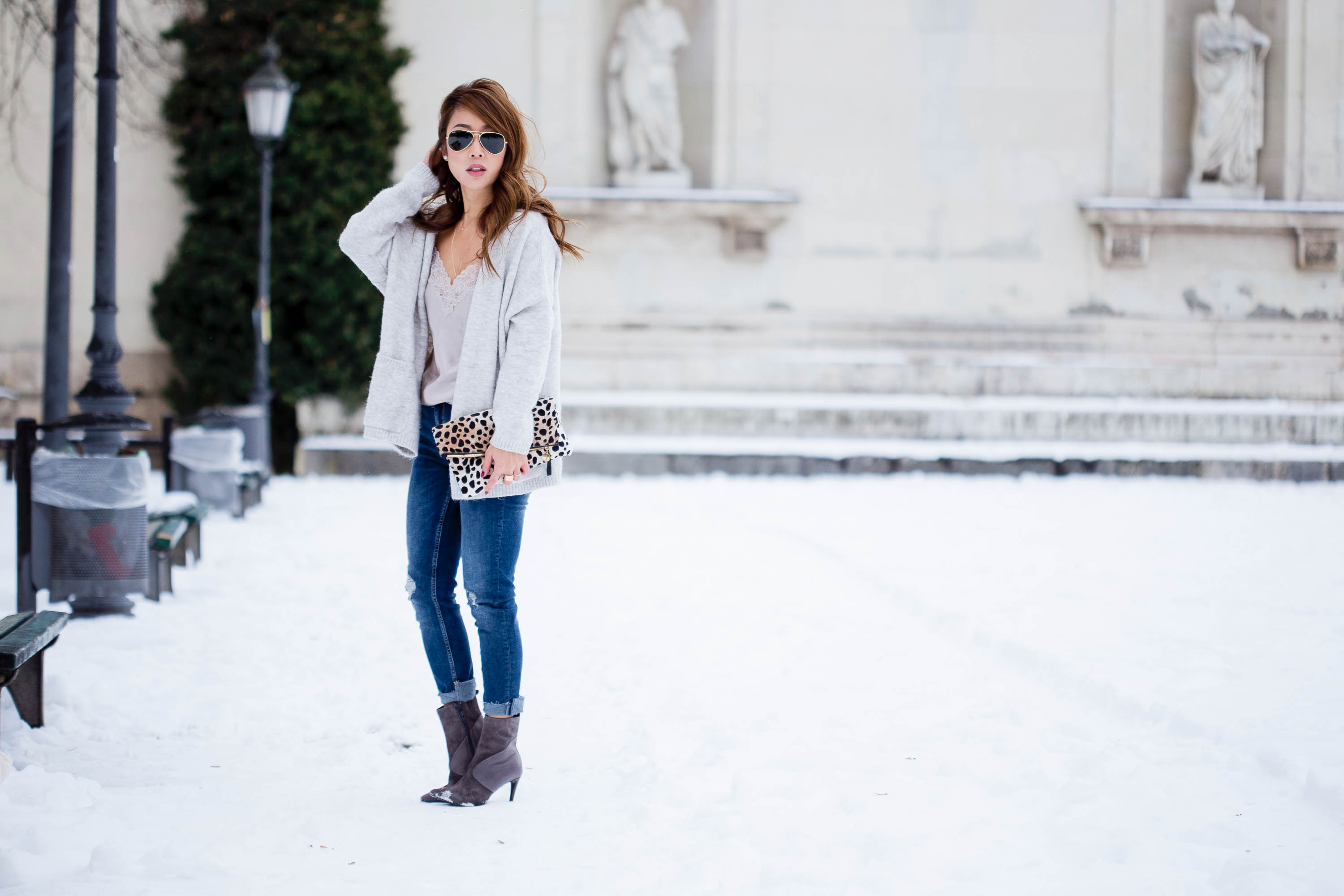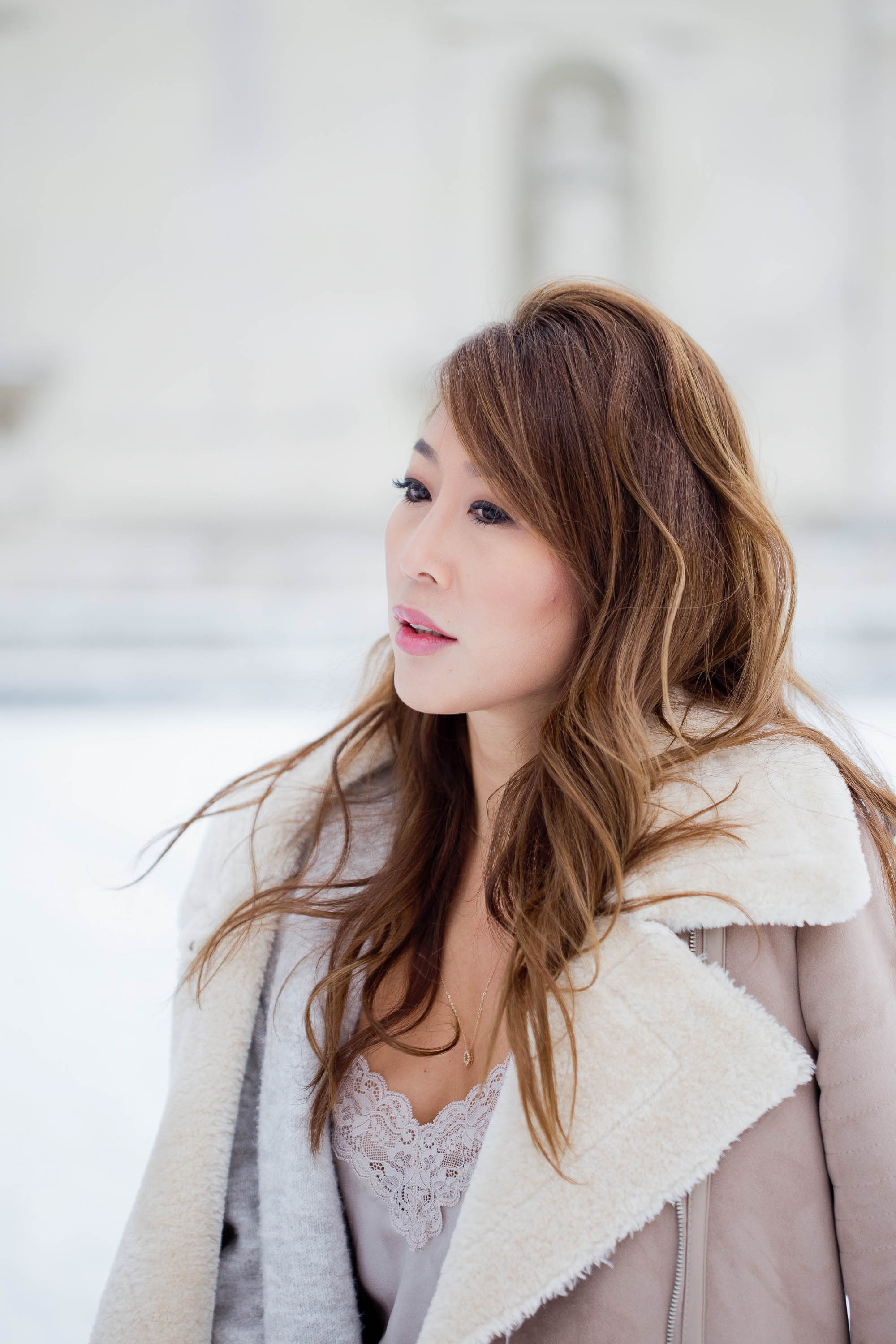 ZARA shearling jacket | very similar here
ZARA cardigan | similar here
Intimissimi camisole | similar here
ZARA denim | similar here
Kennel & Schmenger booties | shop very similar here
Clare V. clutch
Photos by Vicky