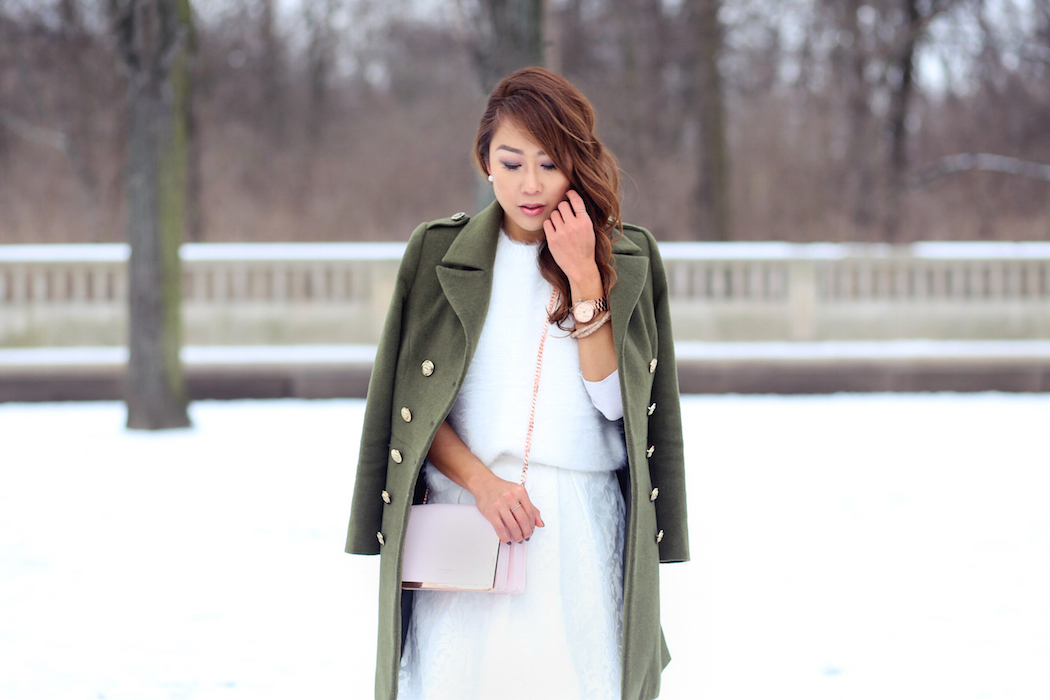 Hi my loves! This week was busy with flying. I've been twice to Dubai and just back from the flight. We have a new service concept in business class and I did the galley position(Galley Maus) for the first time with the support of my colleagues.
All went well and we were relieved with joy that we could finish the service in time but I was done. It always takes more time when things are new and I tried my best to implement all the new steps into the service but was dead when I was home. Have slept for 12 hours straight and didn't leave the bed today.:) Have you been recently flying with Lufthansa in business class? Some routes from Munich don't have the new Signature Service yet, but if you happen to fly with us let me know what you think.:)
Now back to my outfit. I had to smile when I chose the photos for this blogpost. You can hardly see how freakin' cold it was that day! Even colder than my first shoot in Berlin. I wanted to snapchat but my cell phone died in the middle of filming because of the cold! My photographer of the day Adela had great plans to shoot at the Museumsinsel, which has a great backdrop but we stayed close to the tent that we could warm up ourselves during the shoot. I have to say that I'm totally a 'white' person. Or pastel girl. I just love bright colors. No wonder this winter white outfit is my favorite look of the fashion week in Berlin. A fluffy white sweater with a white full skirt, add some moss green and a touch of light pink for a fresh girly look. I even got a feature on GLAMOUR (2 photos) with this look. The photo shoot went well and I braved the cold in my short sleeve sweater. Yay! We were rewarded with a great show by Dimitri afterwards and left the cold behind us for a moment.
Cashmere coat tailor made


White sweater: Gina Tricot (similar here and here)


Full skirt by Ted Baker (similar here)


Thigh high boots by Public Desire (similar here)


Bag by Ted Baker (similar here)

All photos shot and edited by ADELA DUPETIT