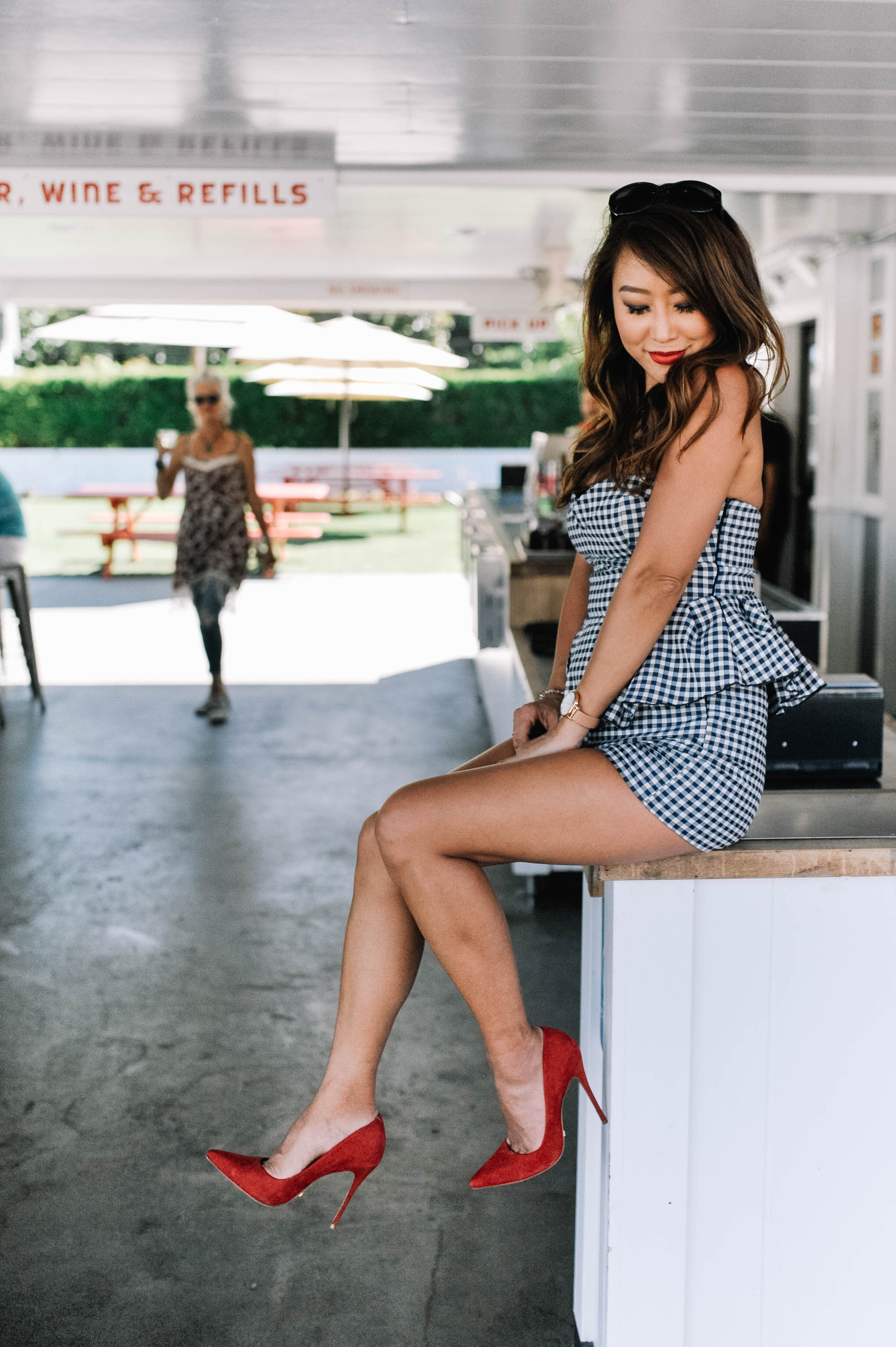 One happy girl in Napa Valley! This place is so close to my heart and I'm falling in love again every time I'm back. This time with my girls in tow, and you know everything is better in life when shared. Needless to say we had a blast in NV!
I may sound like a broken record, but we always have to pinch ourselves to realize, that this is part of our job. I'm so grateful for those special moments in life and being surrounded by positive beautiful souls, who share the same passion as I do.
When I first saw the checked Sophia top and shorts by GUESS(both currently on sale!), I immediately thought of Gott's Roadside. It's THE burger joint in Napa Valley with burgers and fries out of this world! I had the chance to doll up in a theme of a country girl with voluminous hair, red lipstick, a corset like top, high heels and, of course, burgers and fries. I had so much fun shooting this look and ticked off another look of my outfit (wish) list.
Vanessa(who took the photos) is a talented A380 flight attendant colleague of mine with the special eye for details when it comes to photography. If you are looking for a wedding photographer, she's the one! :)
Thanks girls for this wonderful day in Napa Valley! Can't wait for a reunion.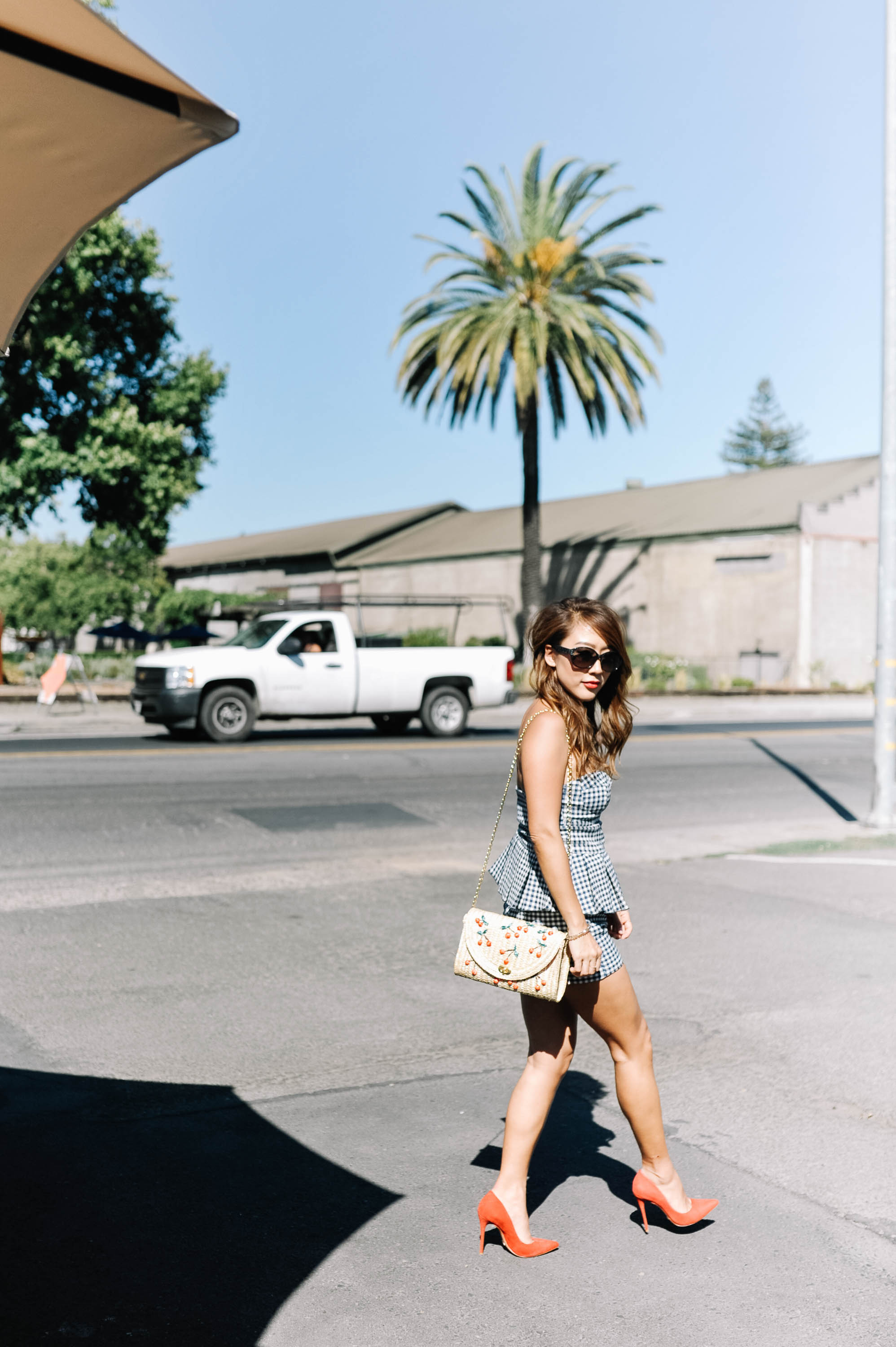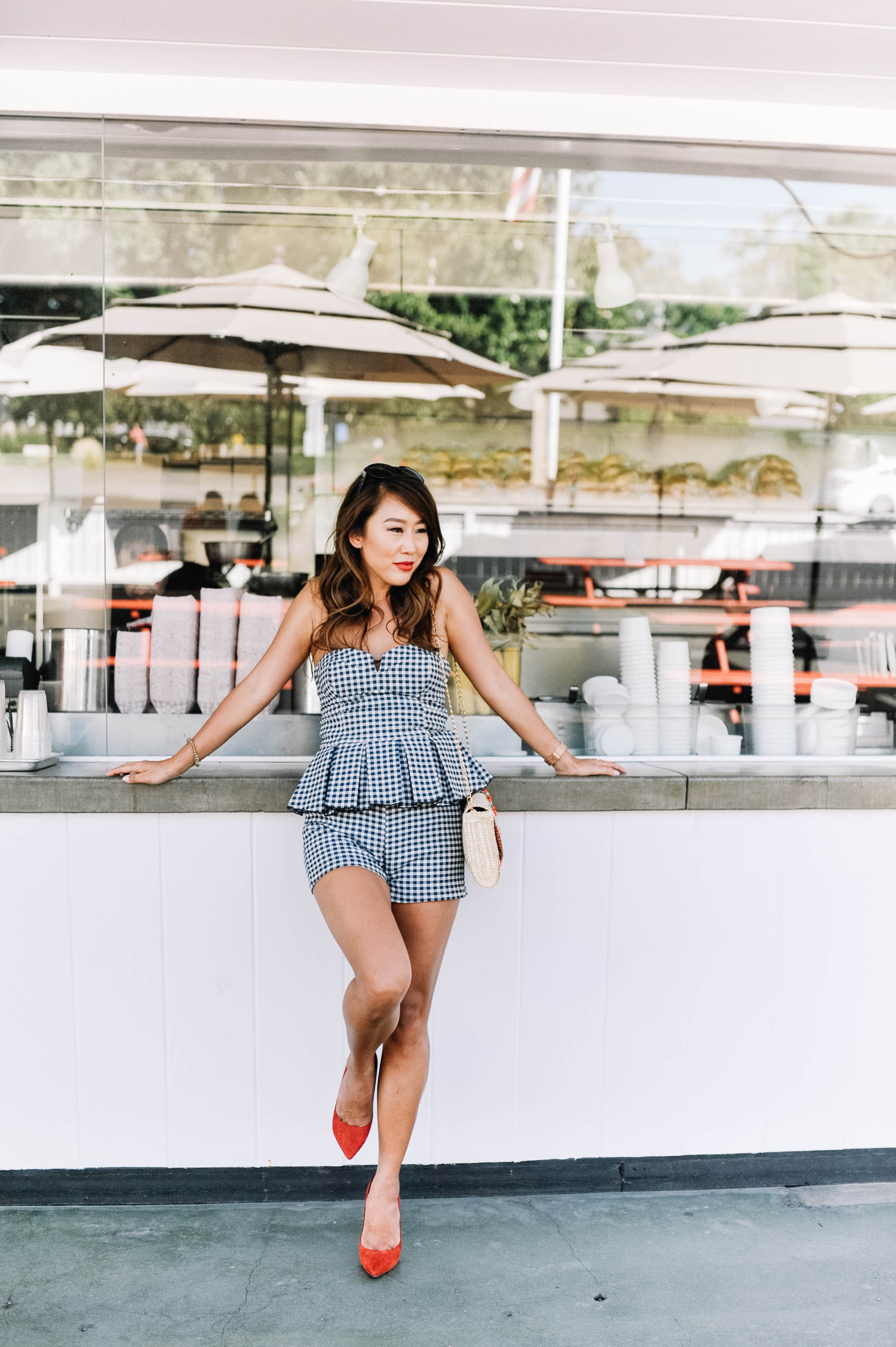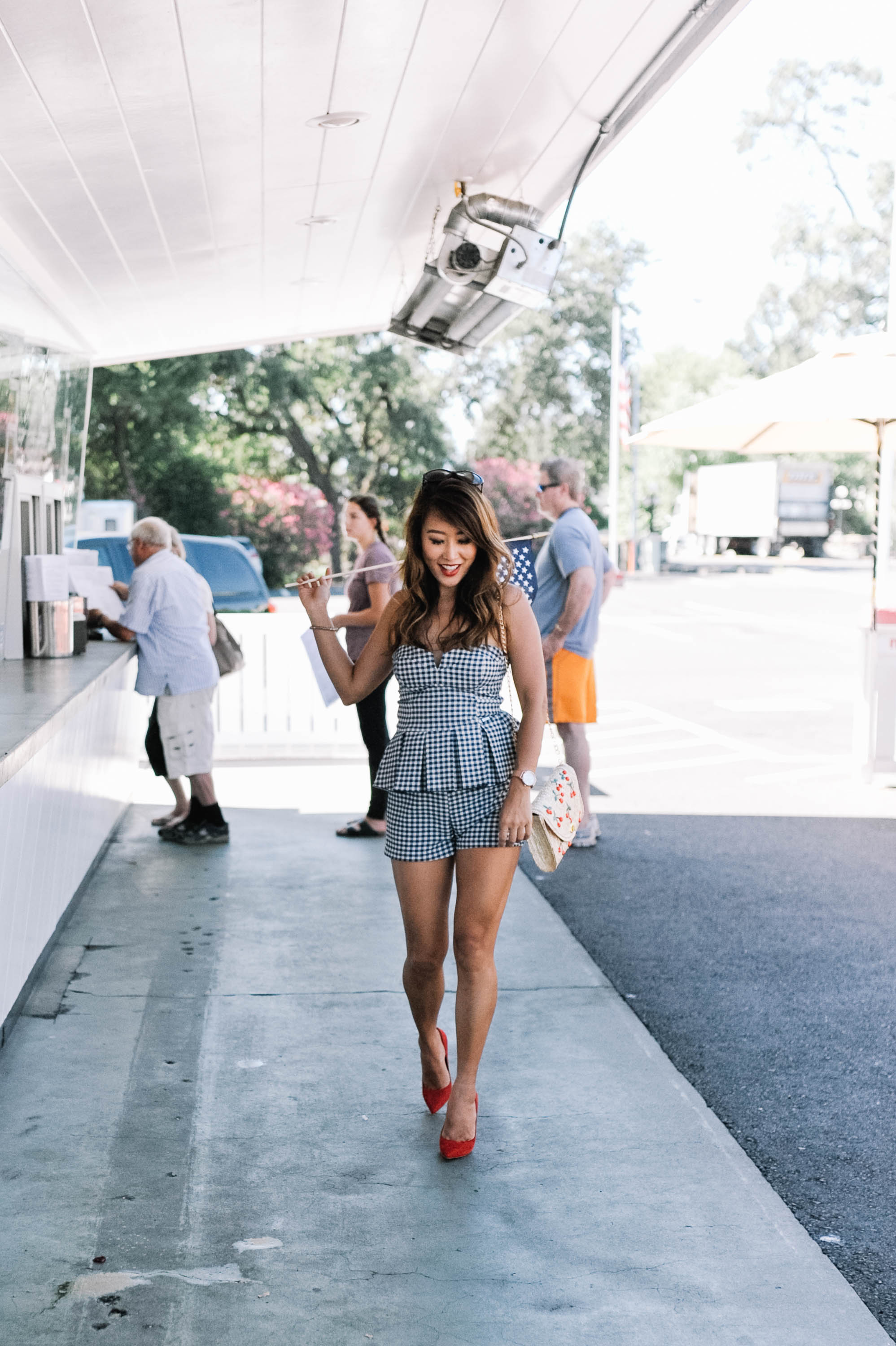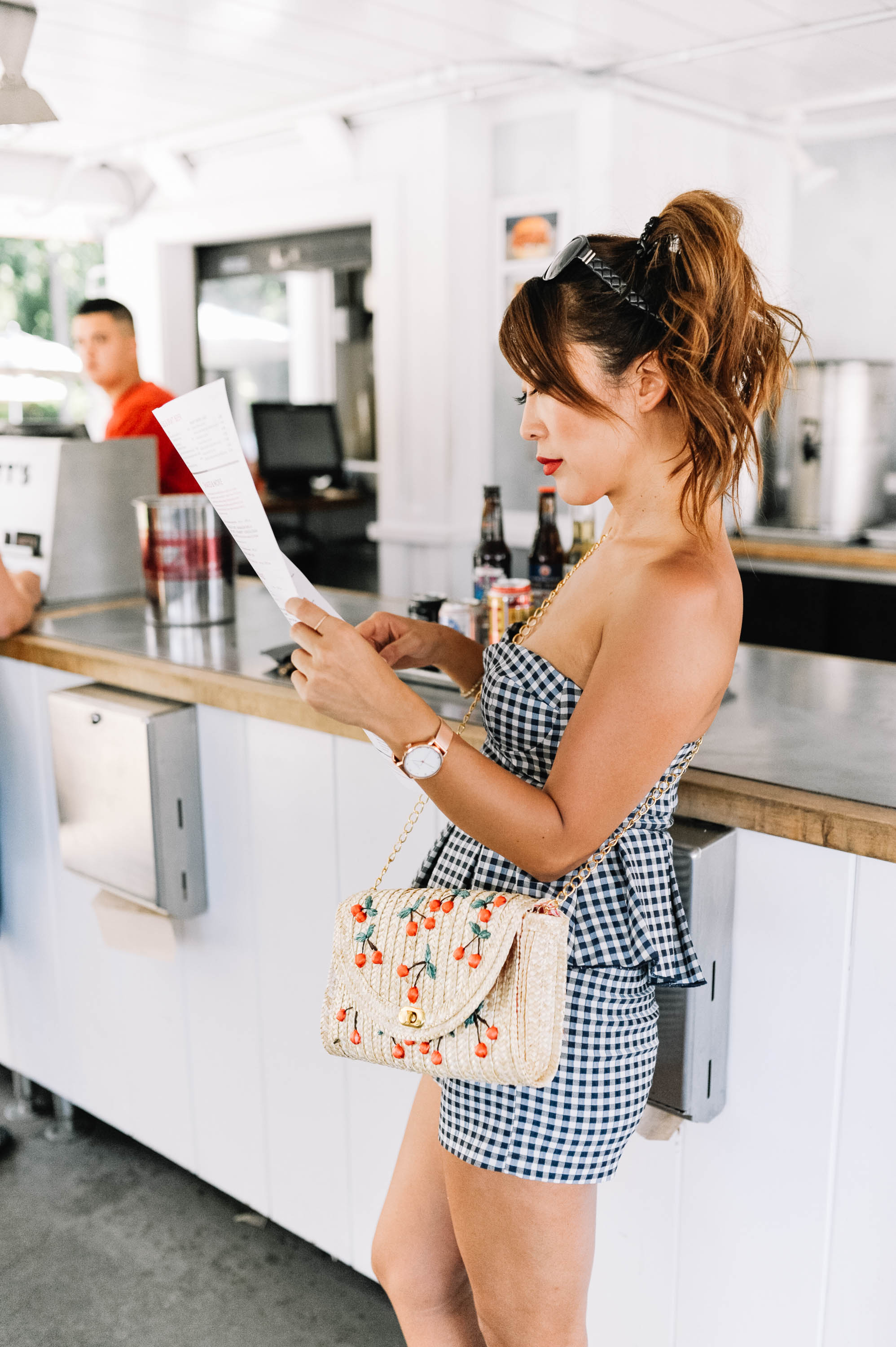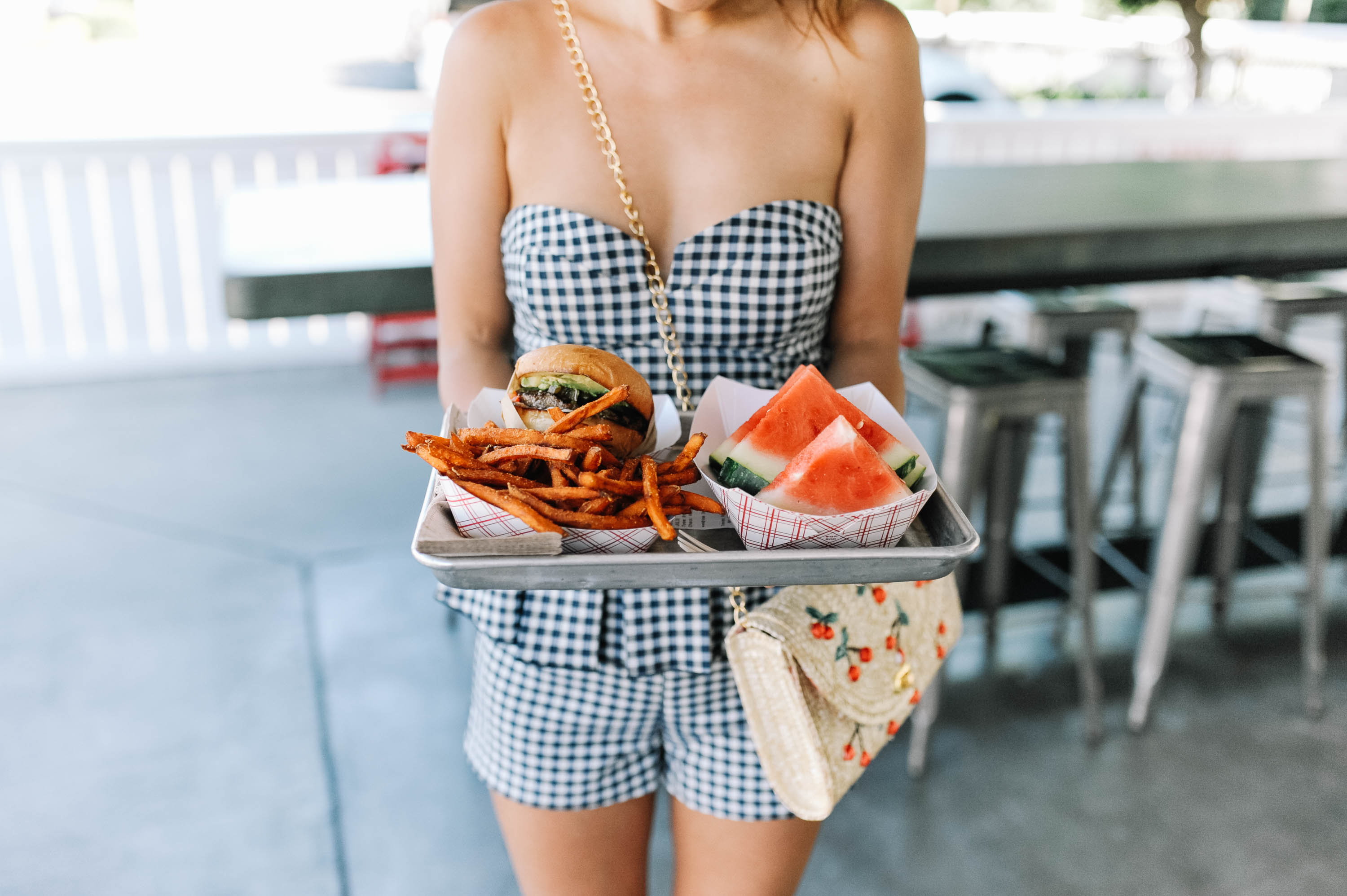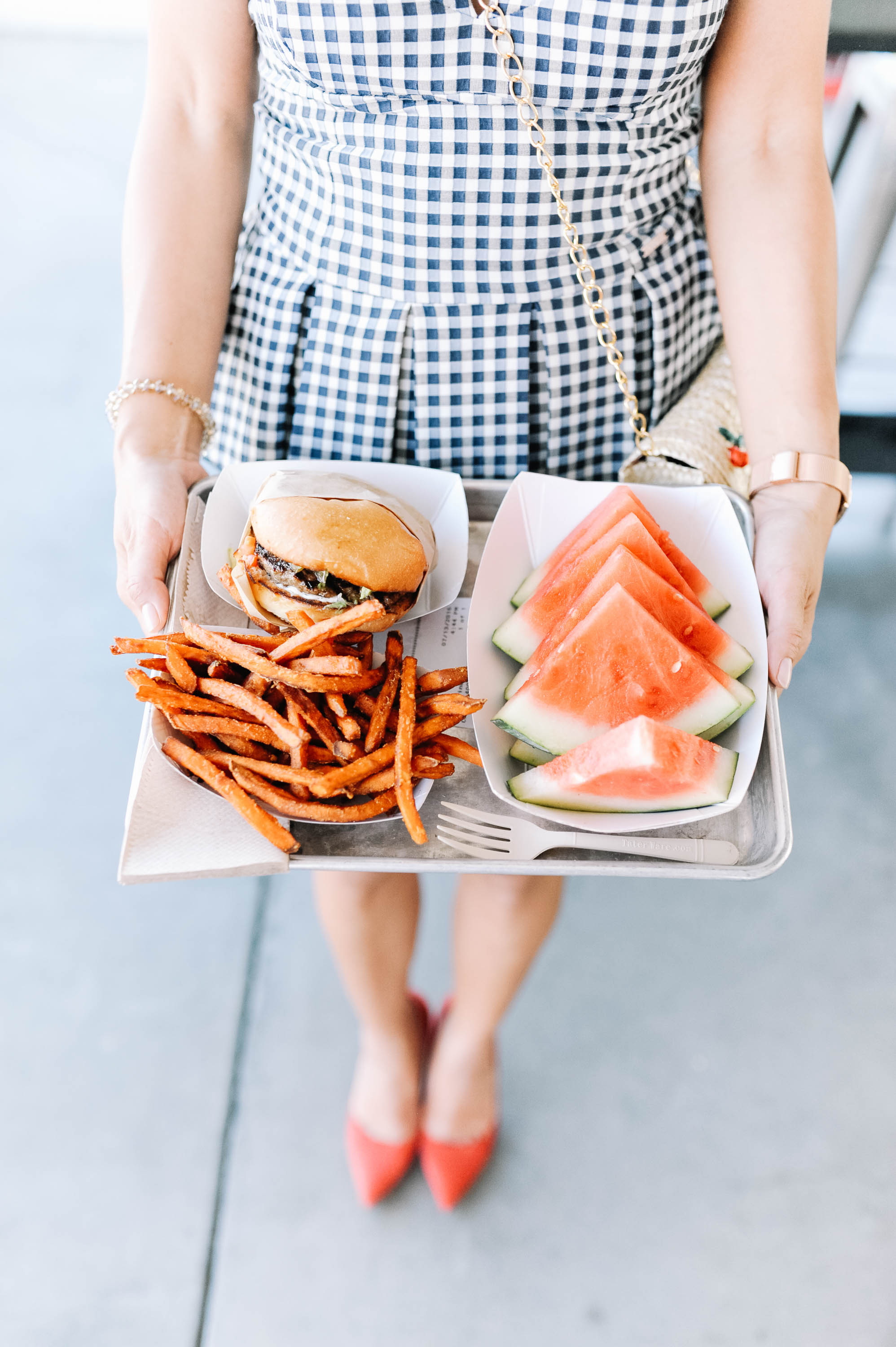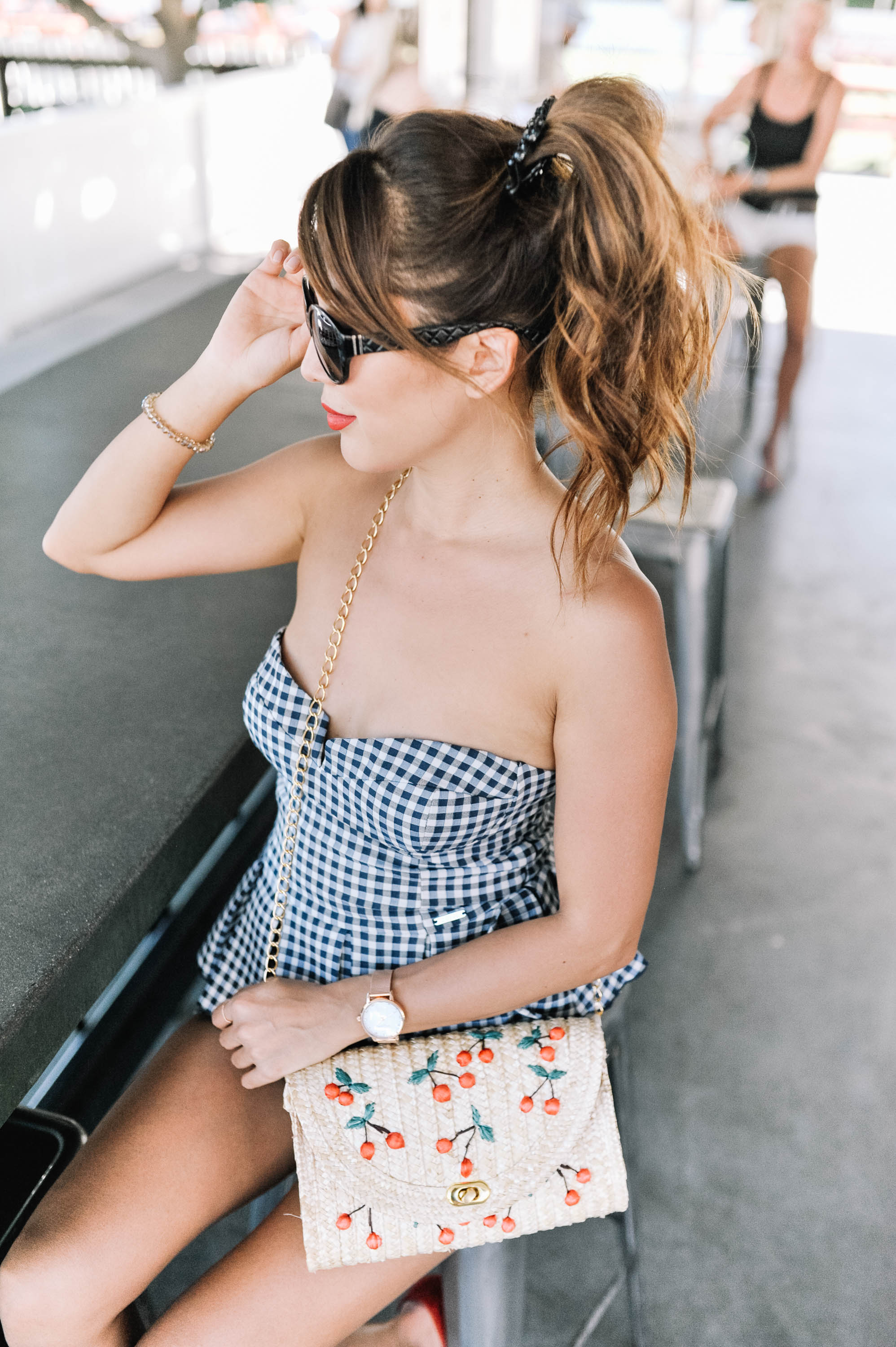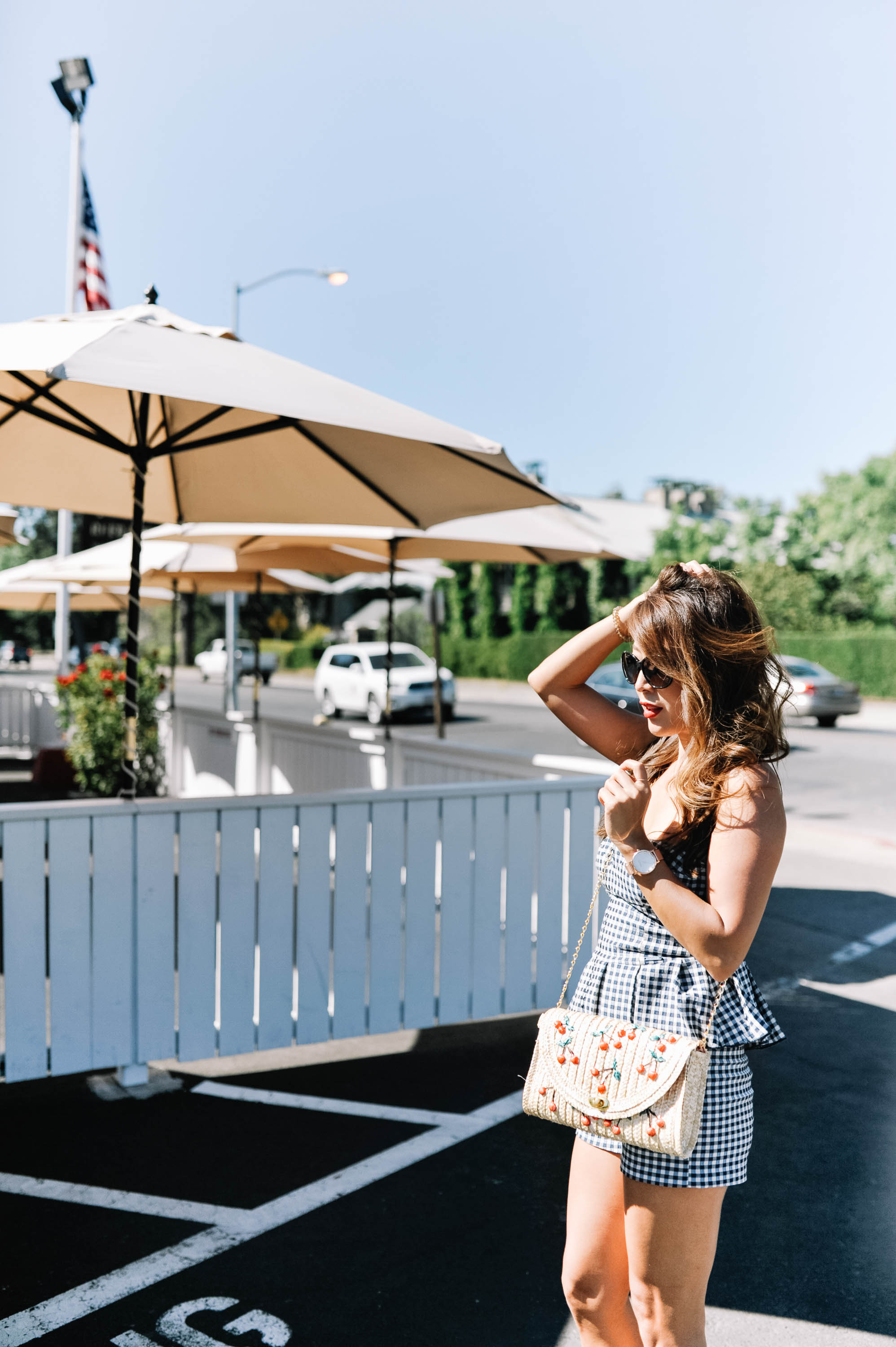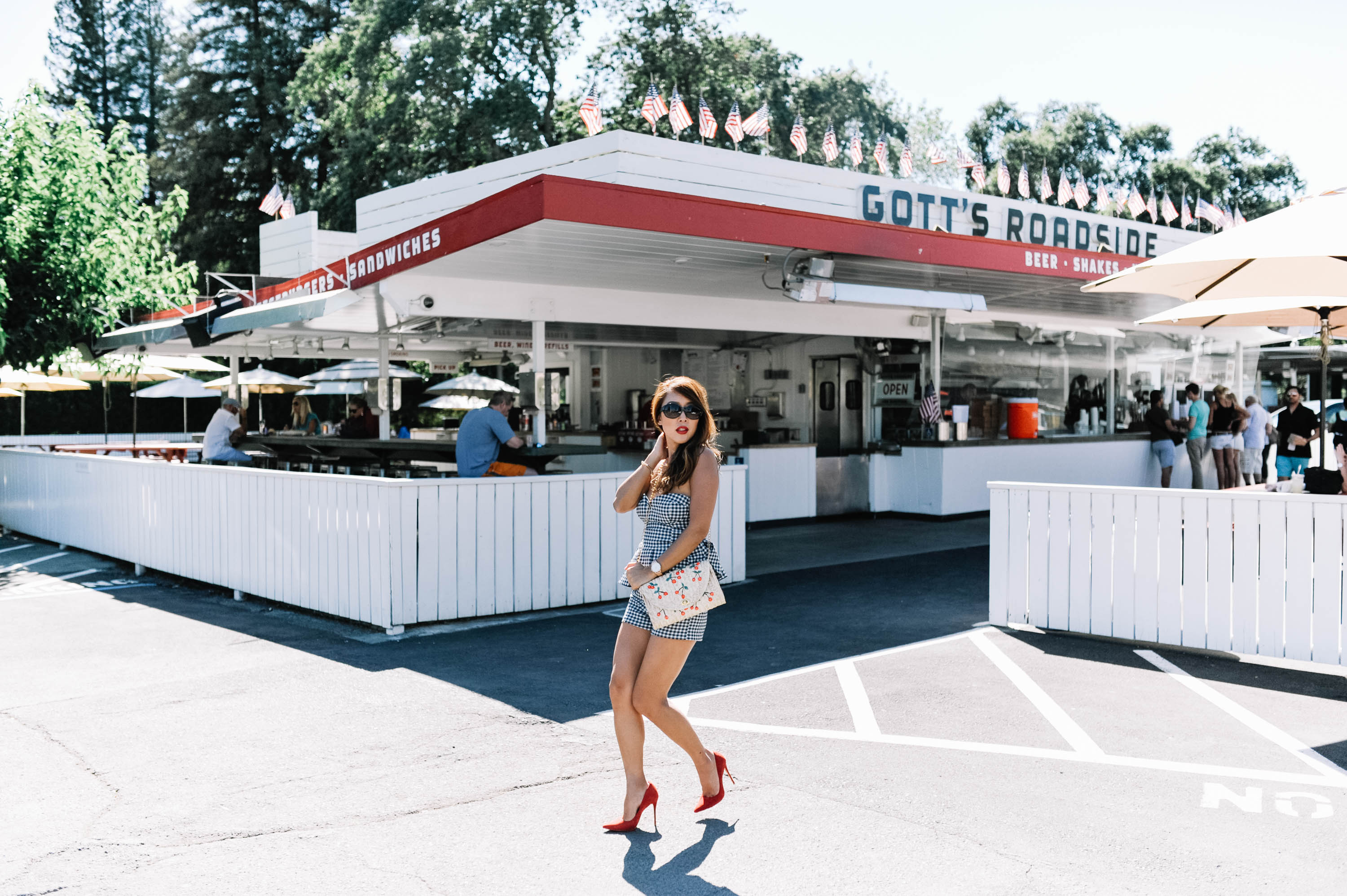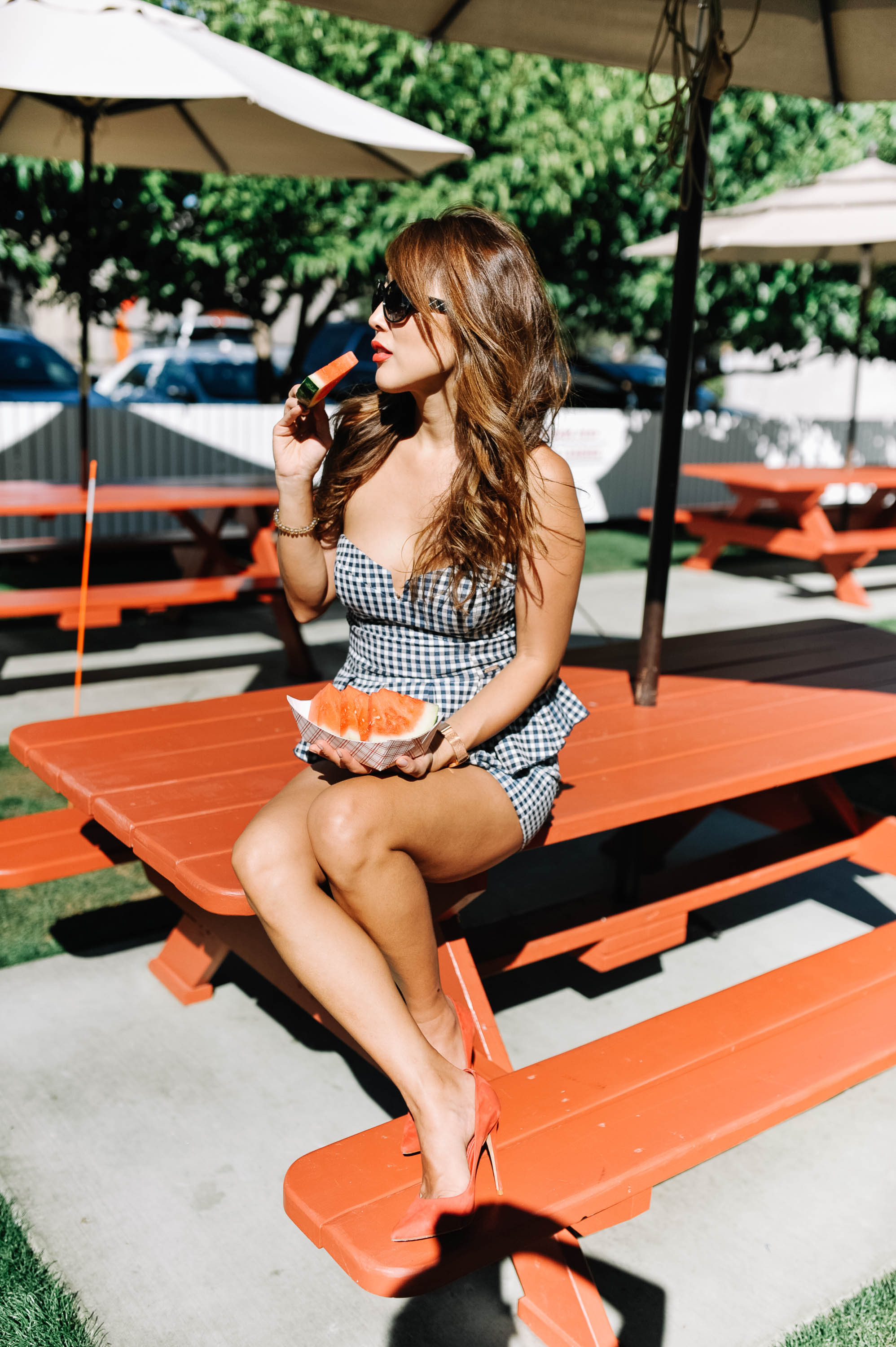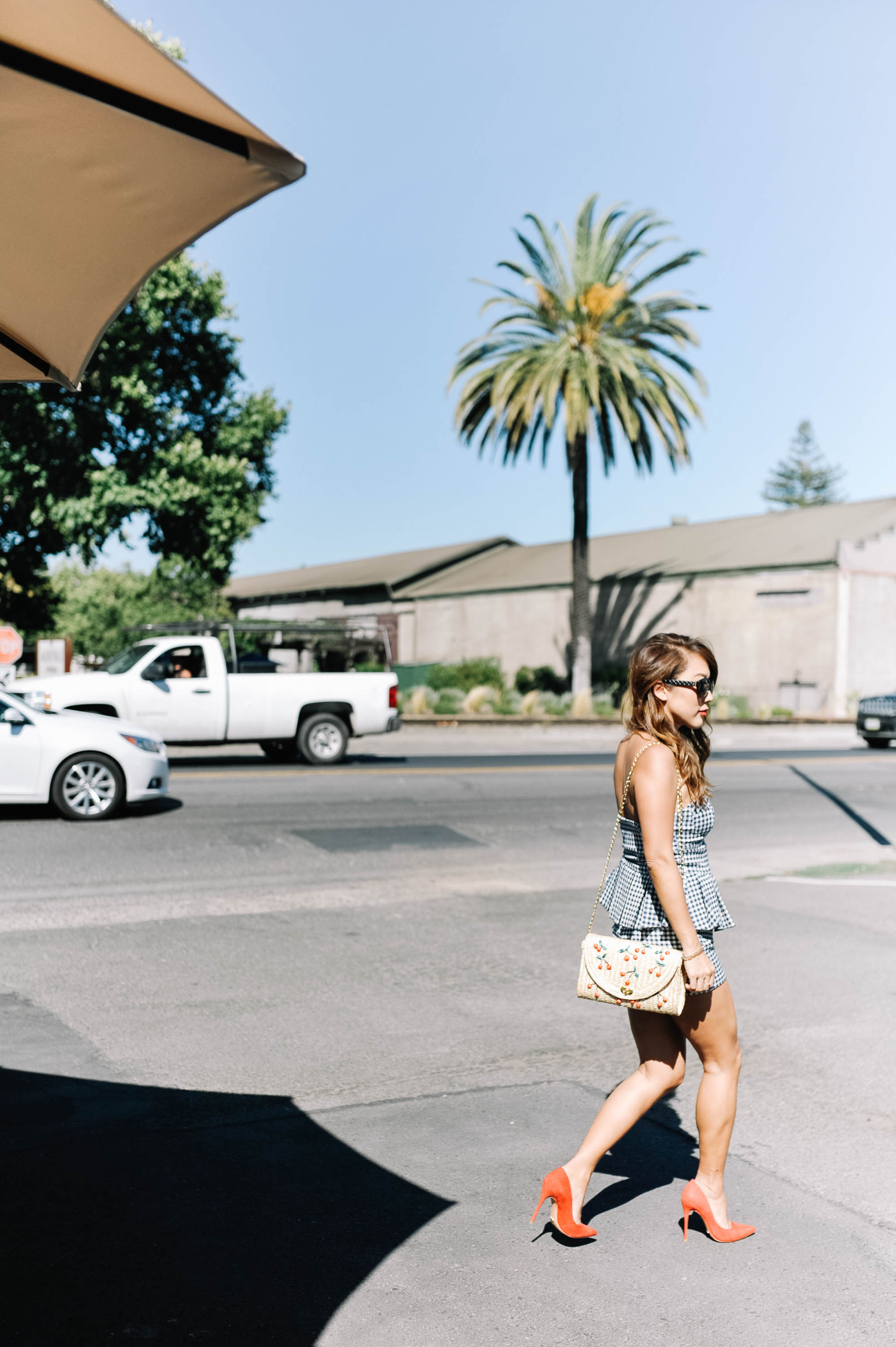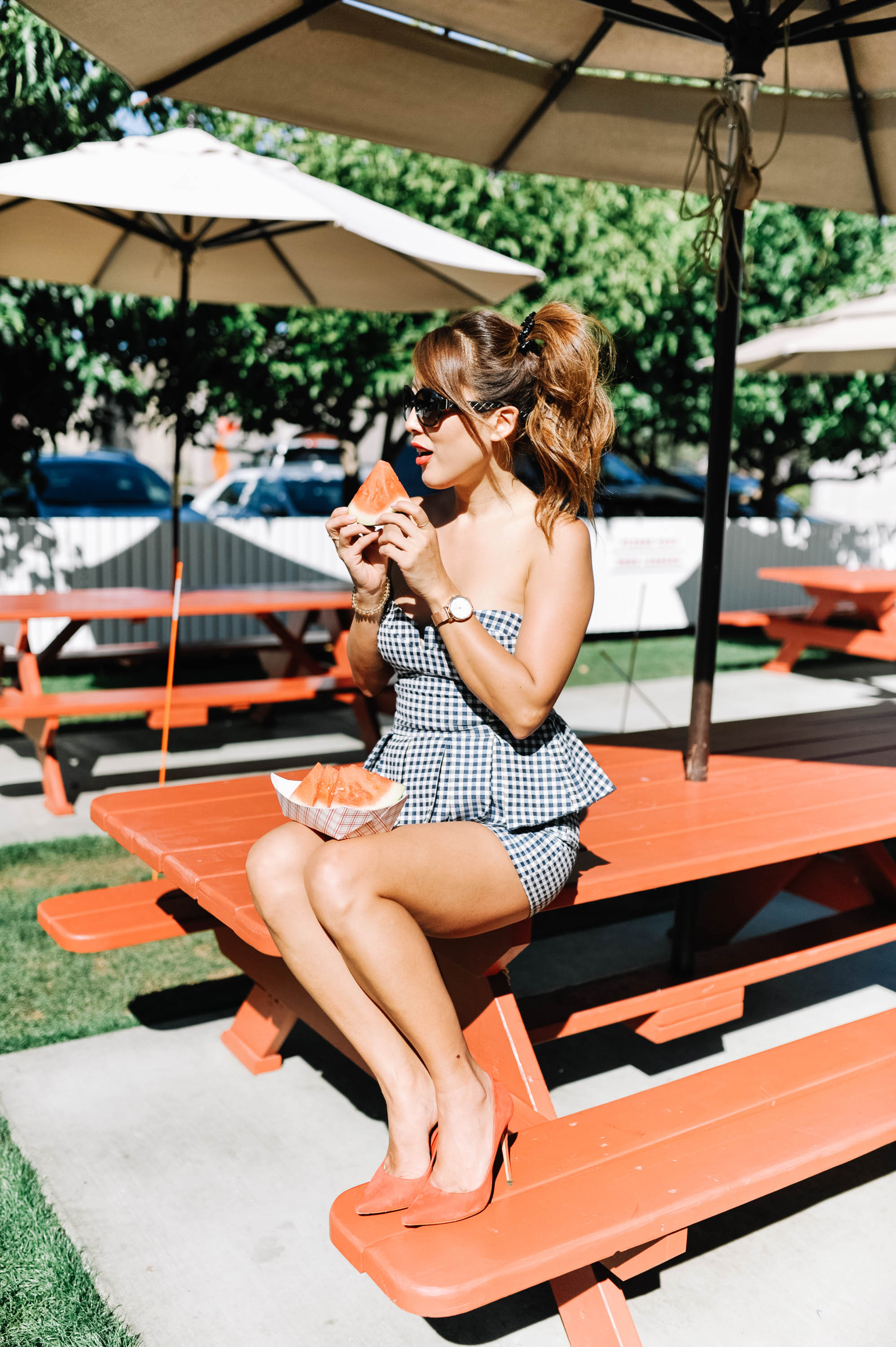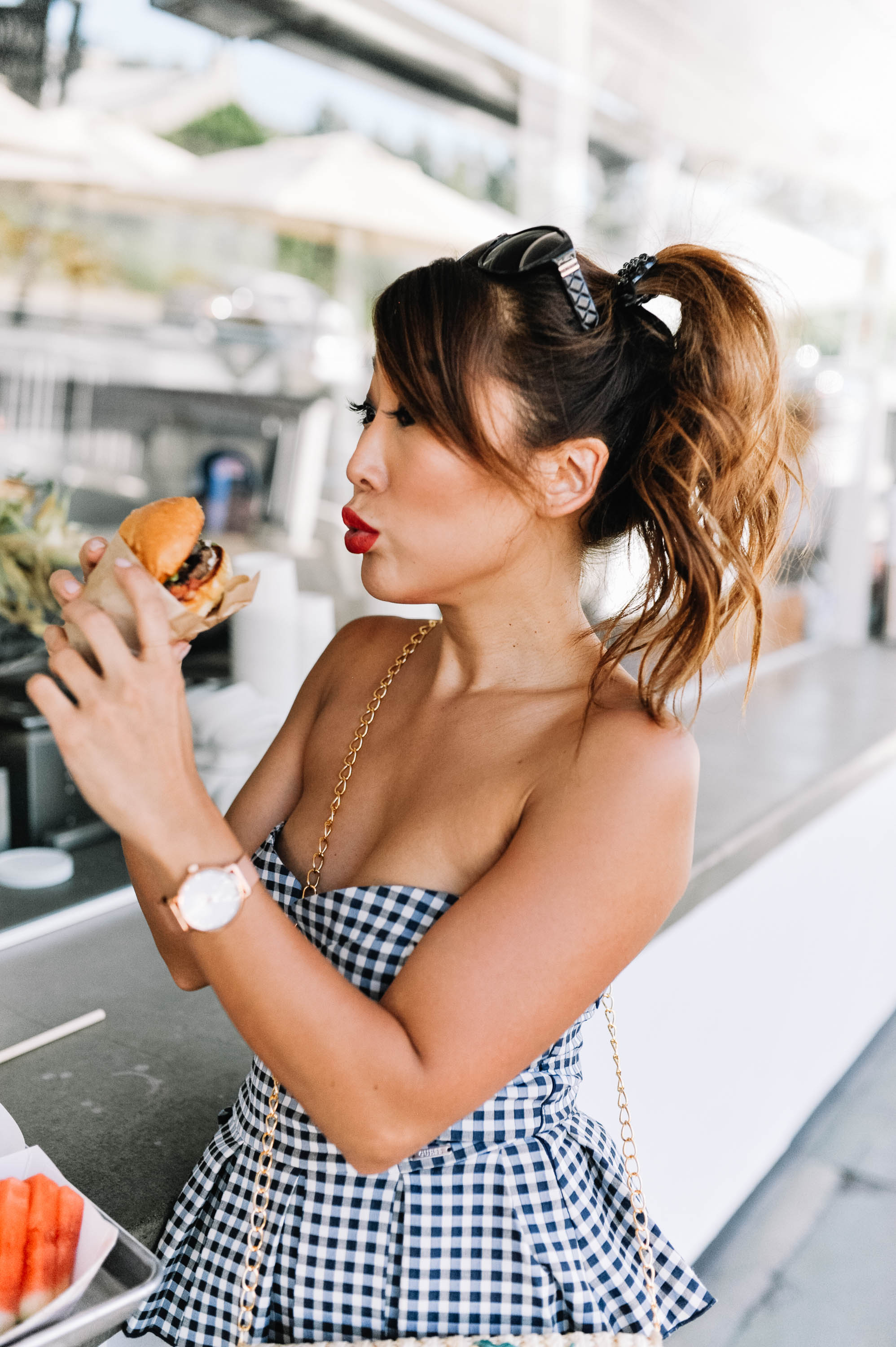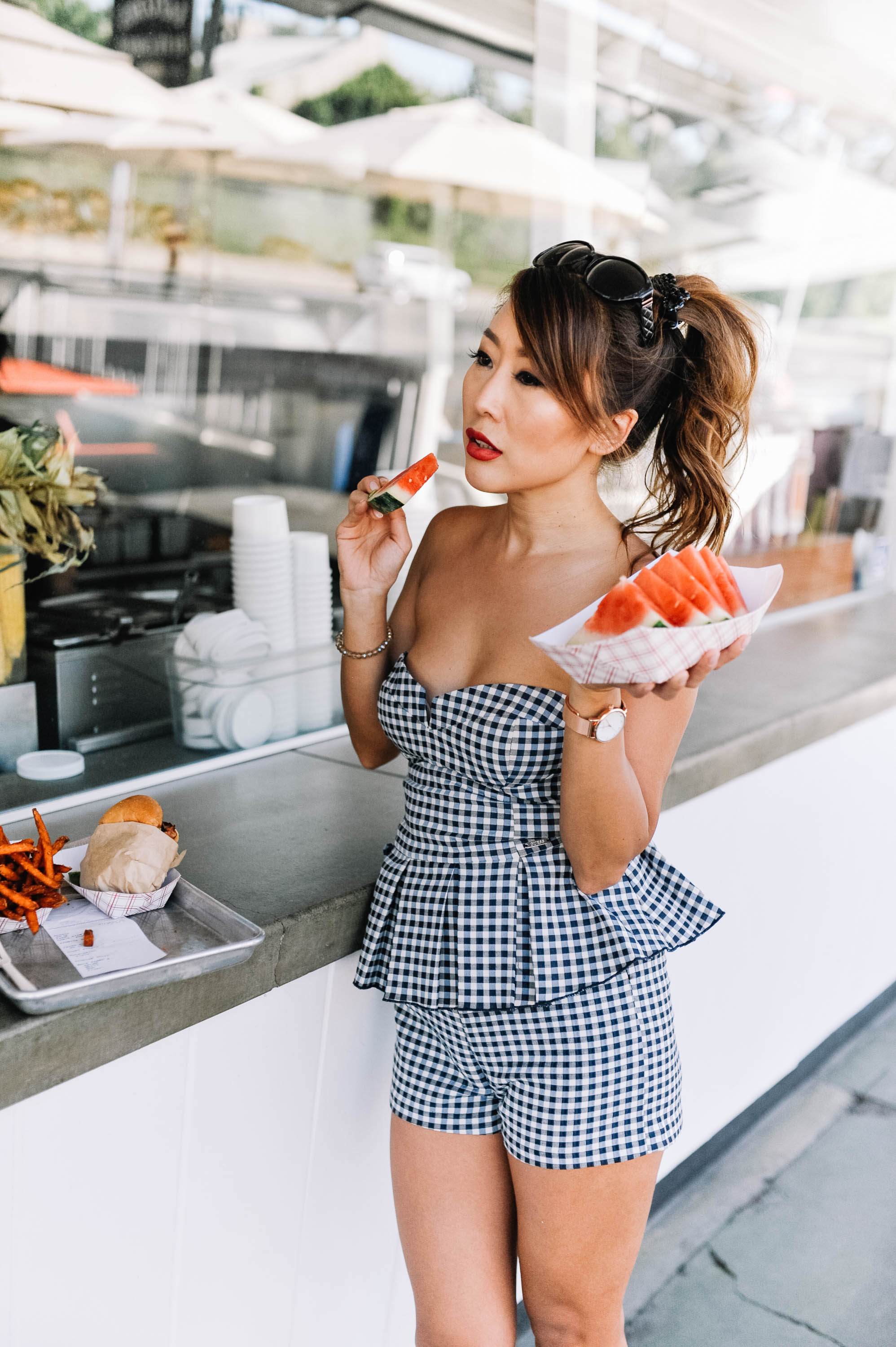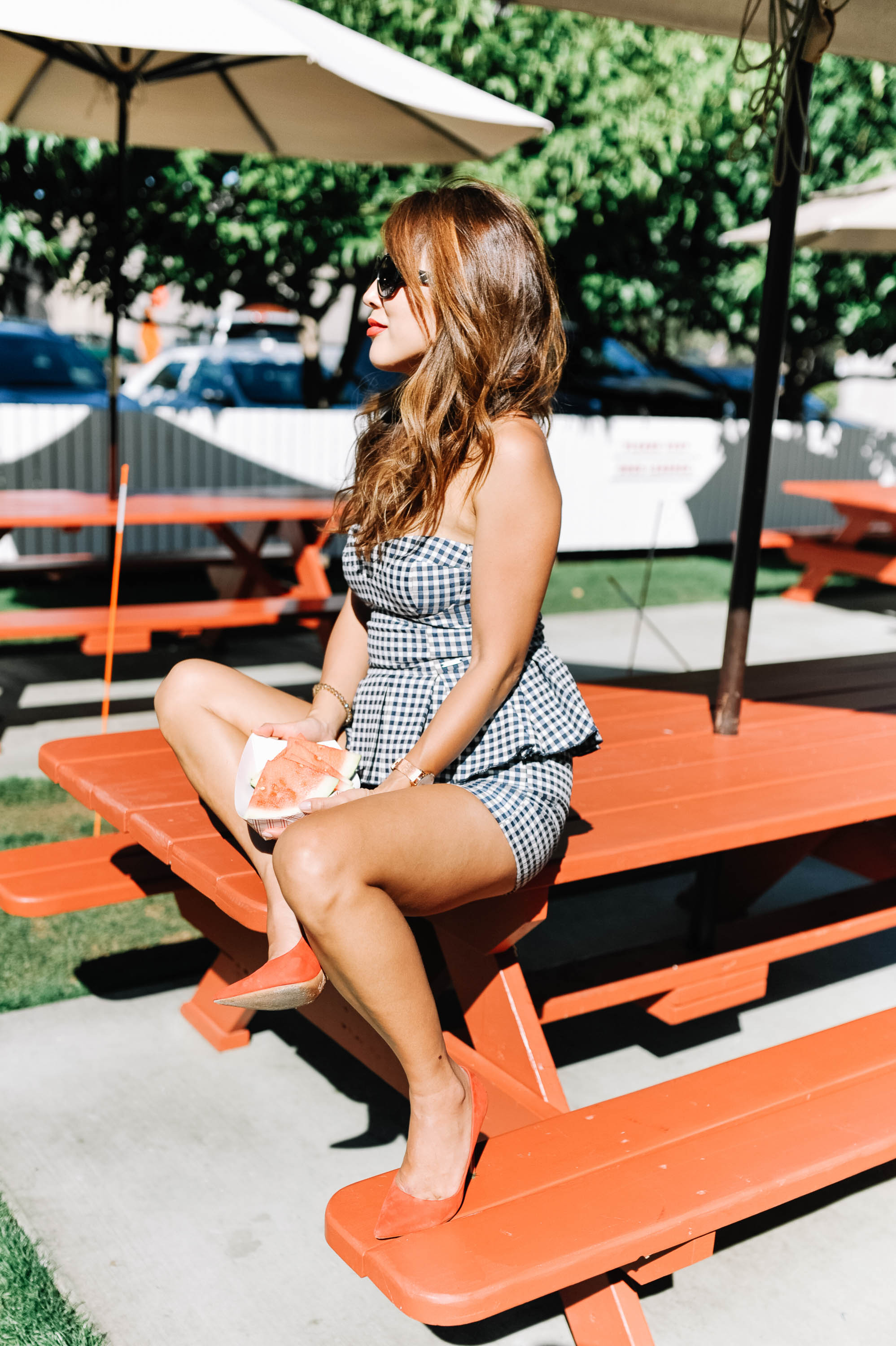 GUESS Sophia top
GUESS shorts blue
Shein Straw bag
Charles & Keith sunnies | shop similar here
Schutz heels | shop similar here
Photos by Liebbild