* Paid partnership with FOREO
My skincare routine has significantly changed since the lockdown back in April. My roster stayed empty with only two flights in the past eight months.
Even though I was sad to be grounded at home, I gained something that I was always chasing after. T-i-m-e! And I invested this time in my skincare routine what finally felt like a routine. Daily skincare steps to improve my skin as well as my overall well-being. The most fun part were the beauty devices that I added to my morning and evening routine and my skin has never been better! One of them is the UFO 2 by Foreo which is a sonic powered mask and a GAME CHANGER! It works with a full spectrum LED light therapy(YES!), sonic pulsations, onboard heating(YAY!) to give your skin the ultimate home spa feeling. And it's super easy to use. Watch my IGTV. Also don't miss my personal tip on how I use the UFO at the end of the article.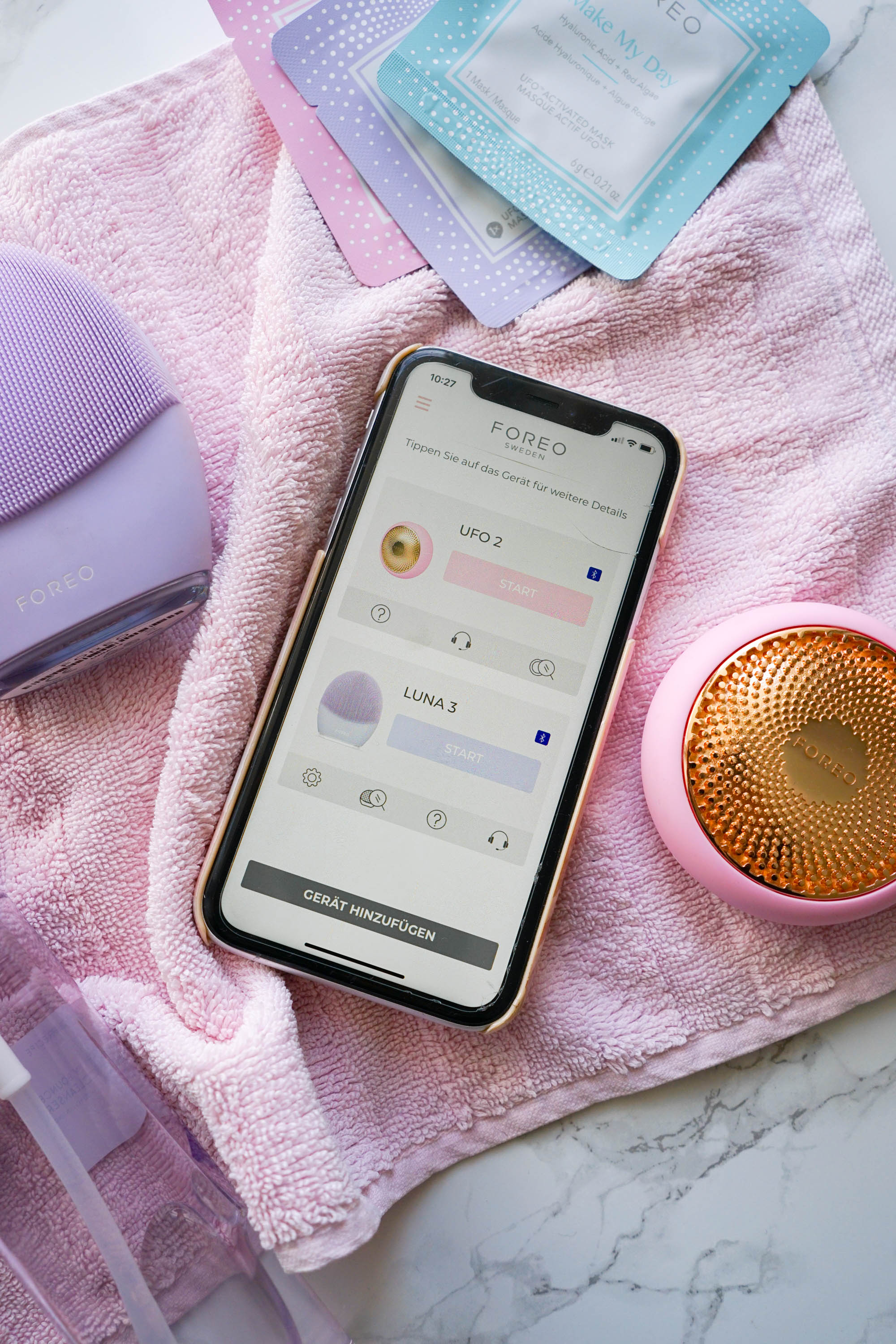 1. Register your device before using it for the first time. It's really easy! Connect to the app via Bluetooth.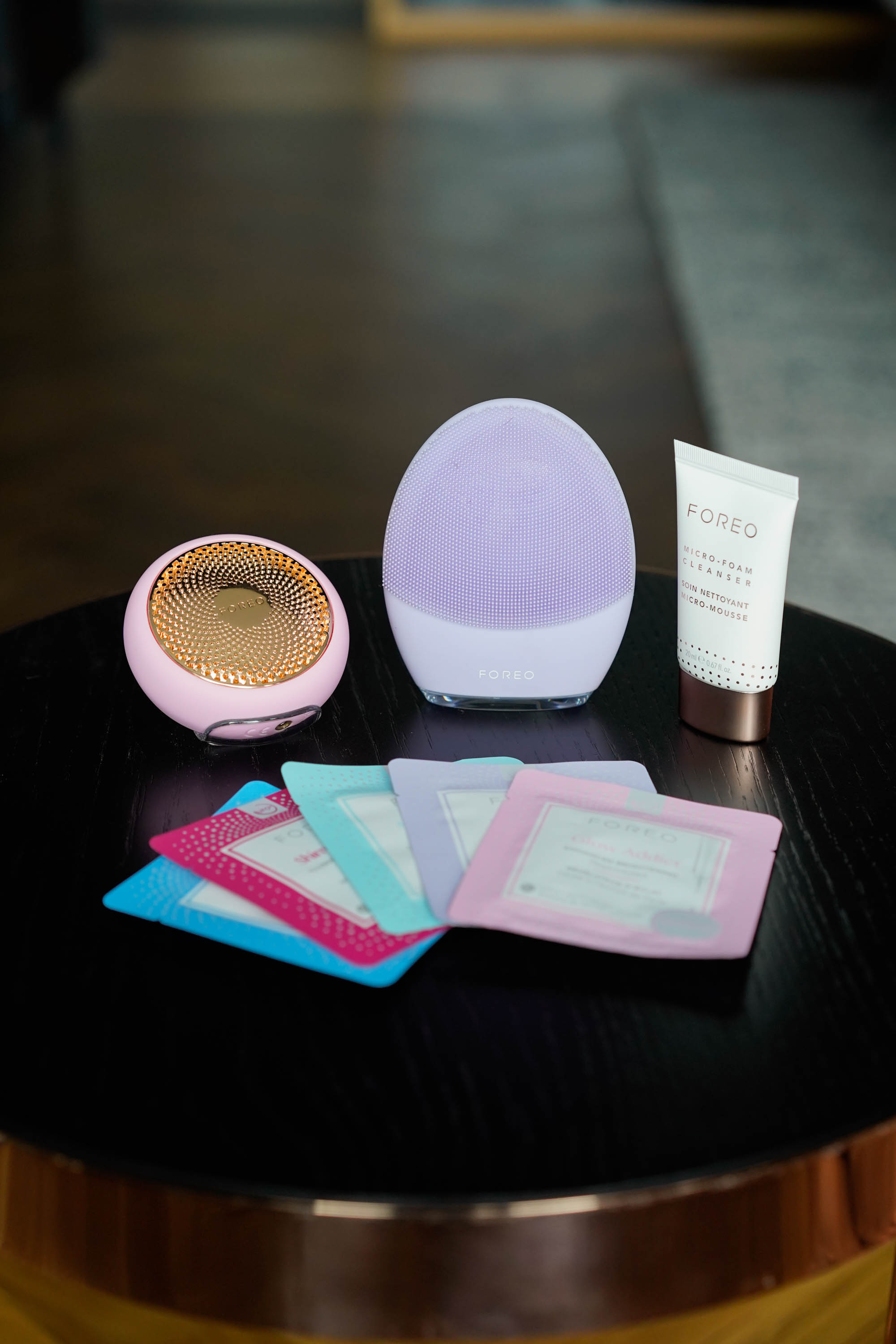 2. Scan the barcode on mask of your choice. My favourite masks are Youth Junkie and Call It a Night.
3. Clip the mask into place with the plastic ring and start treatment!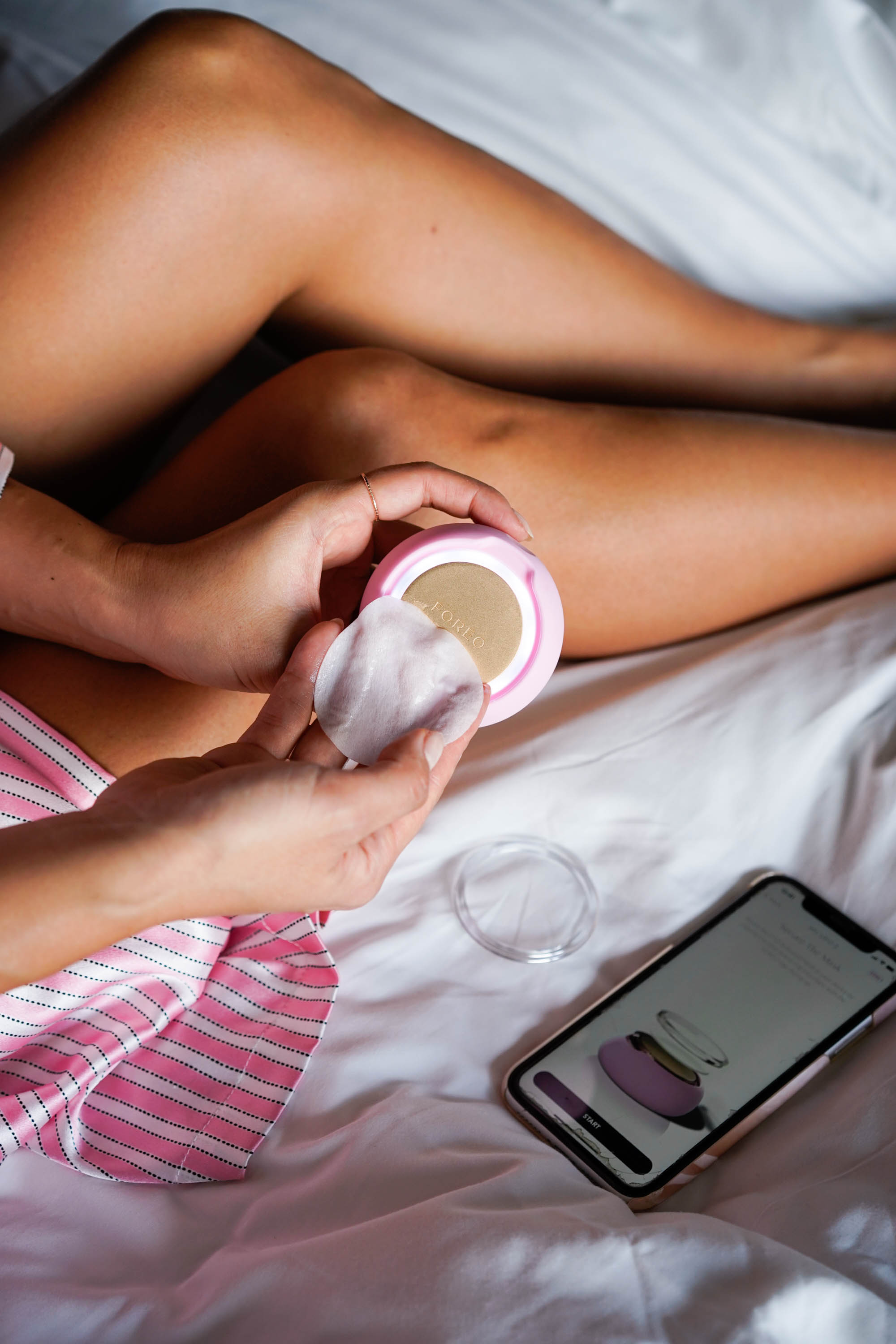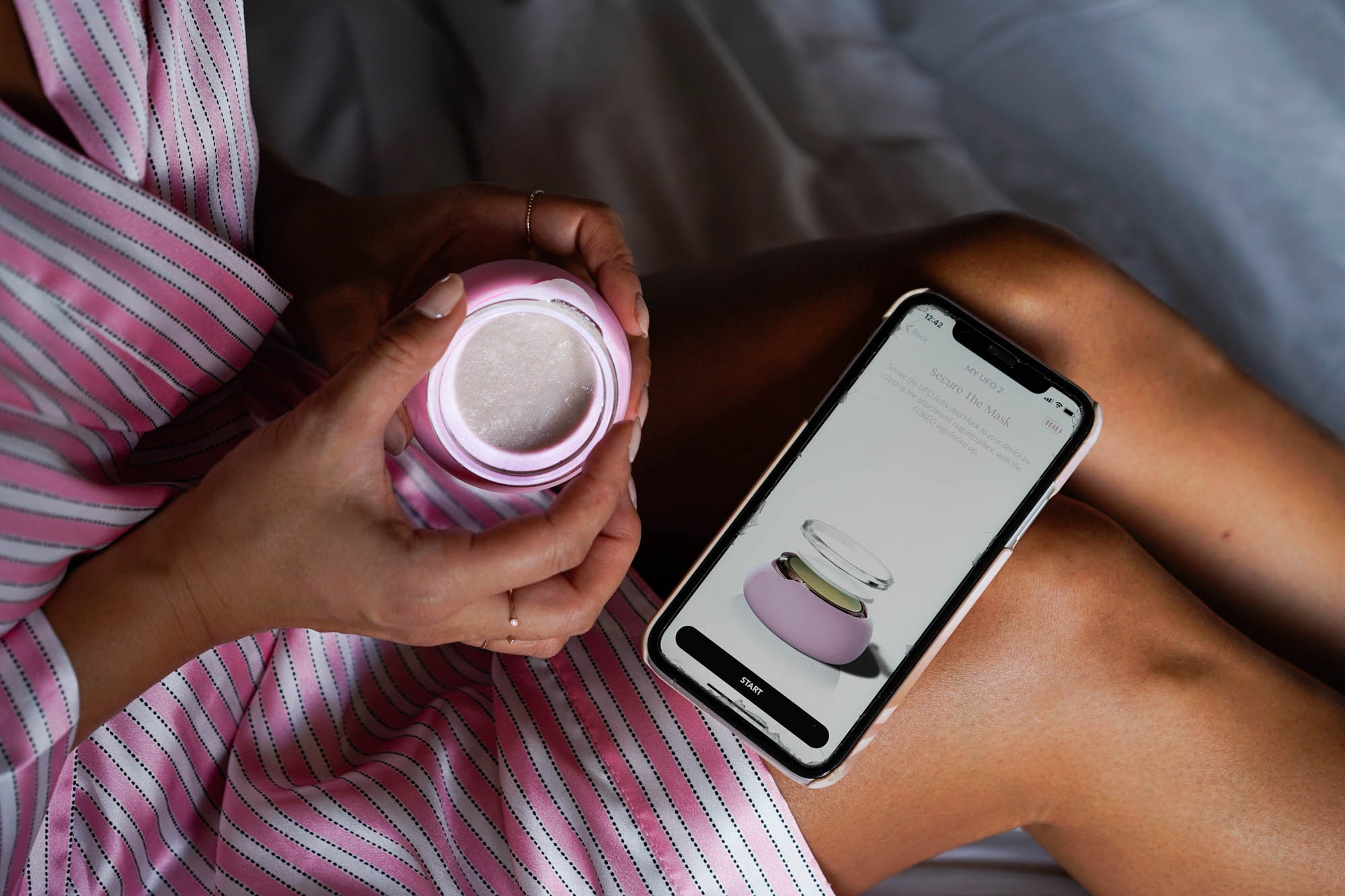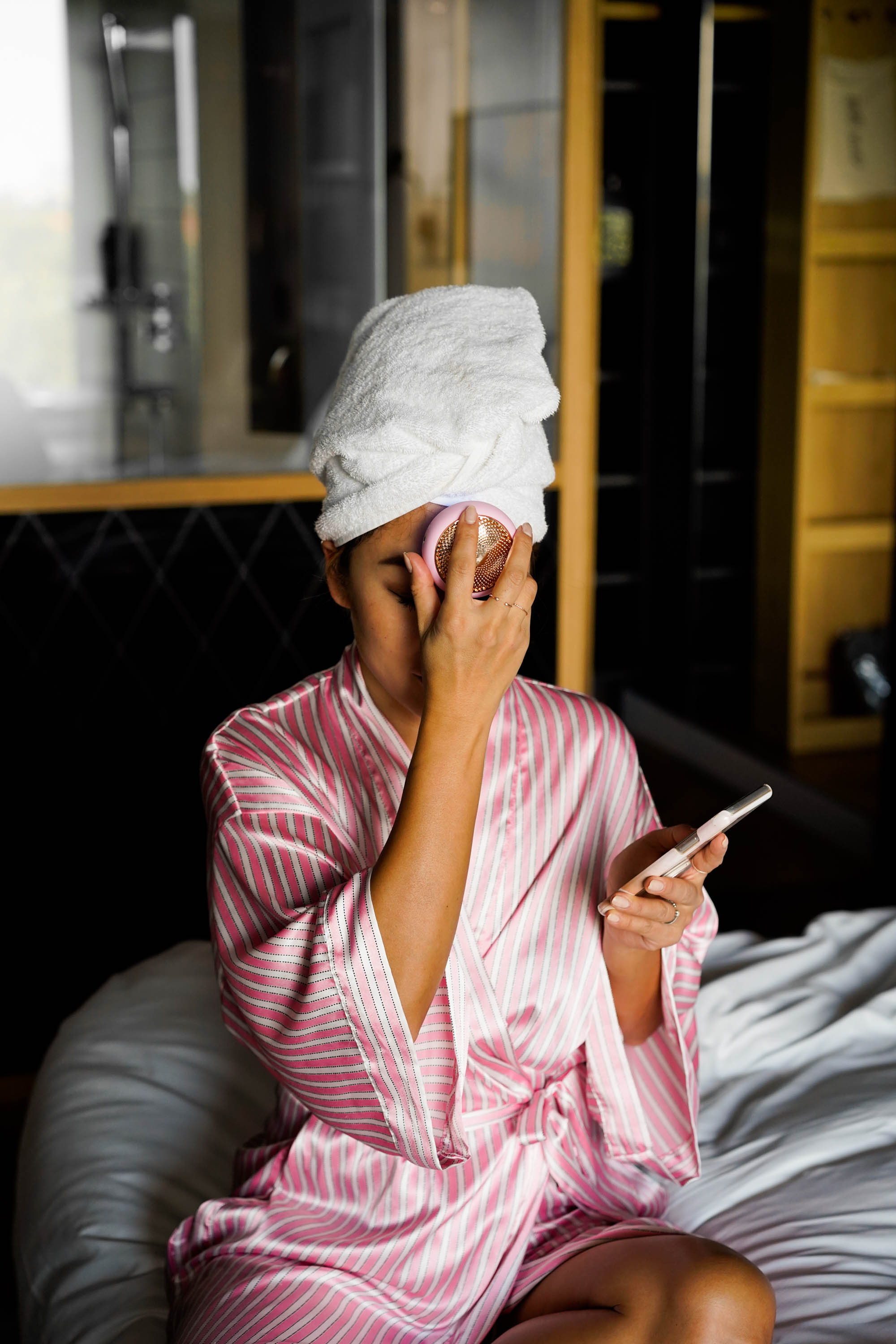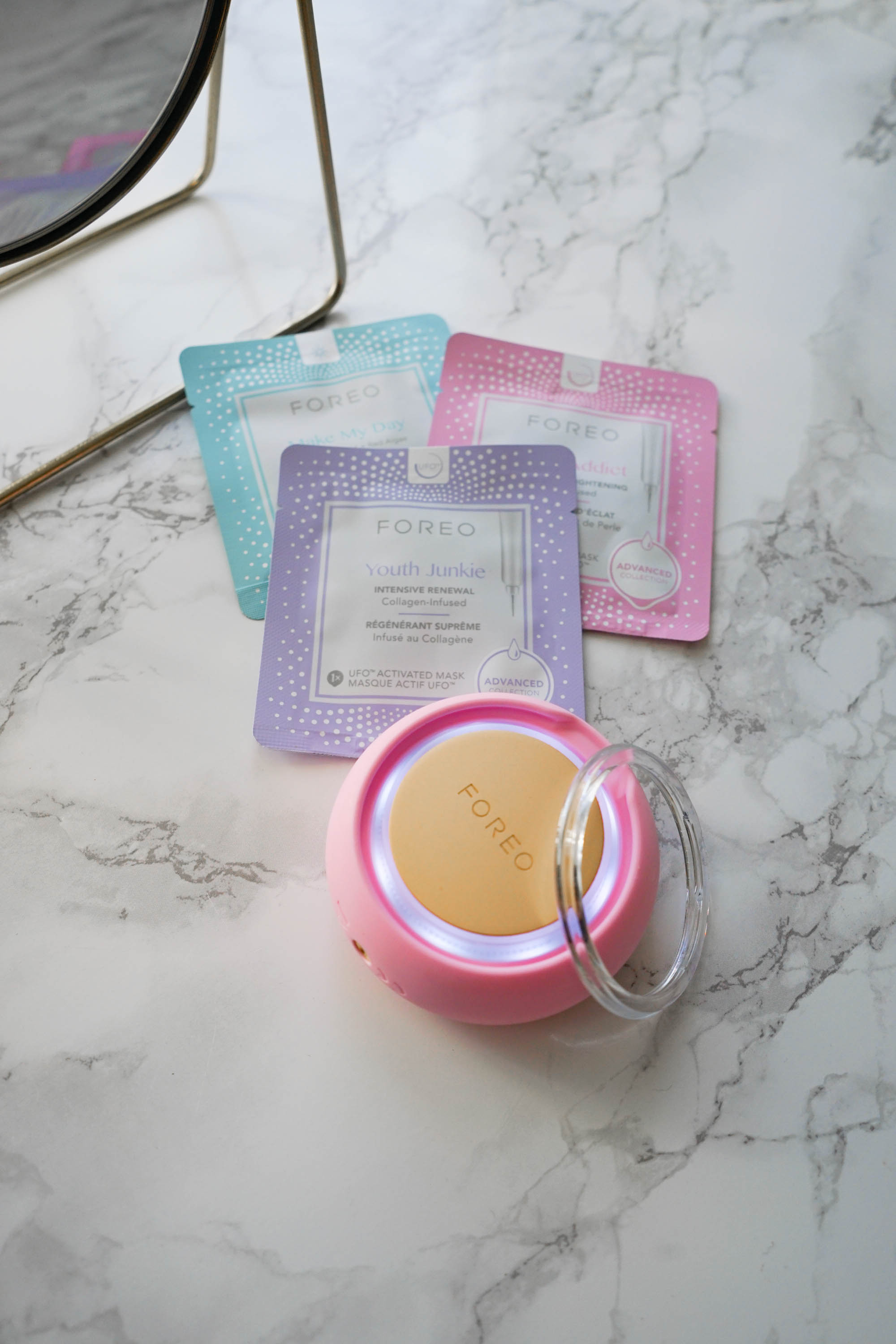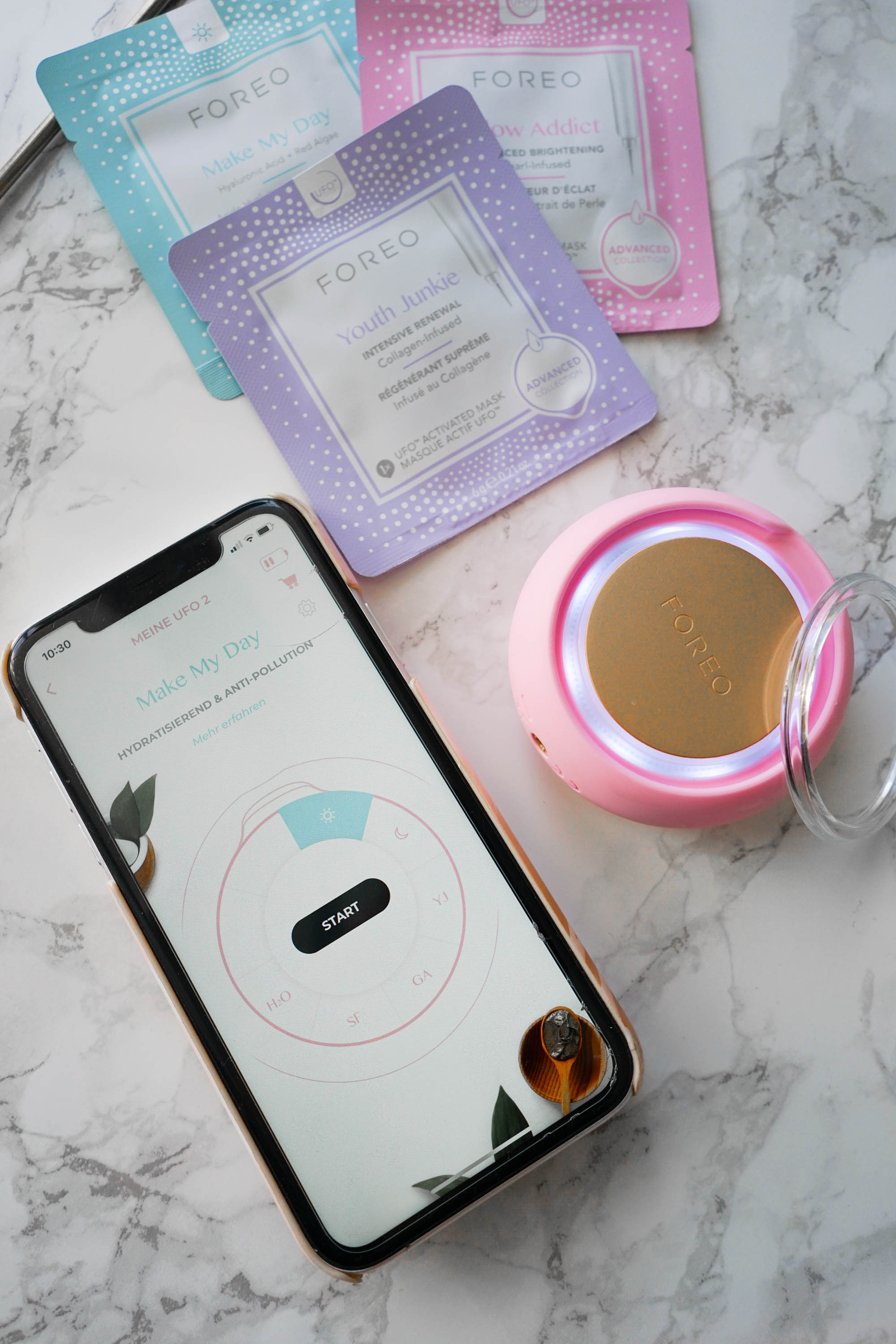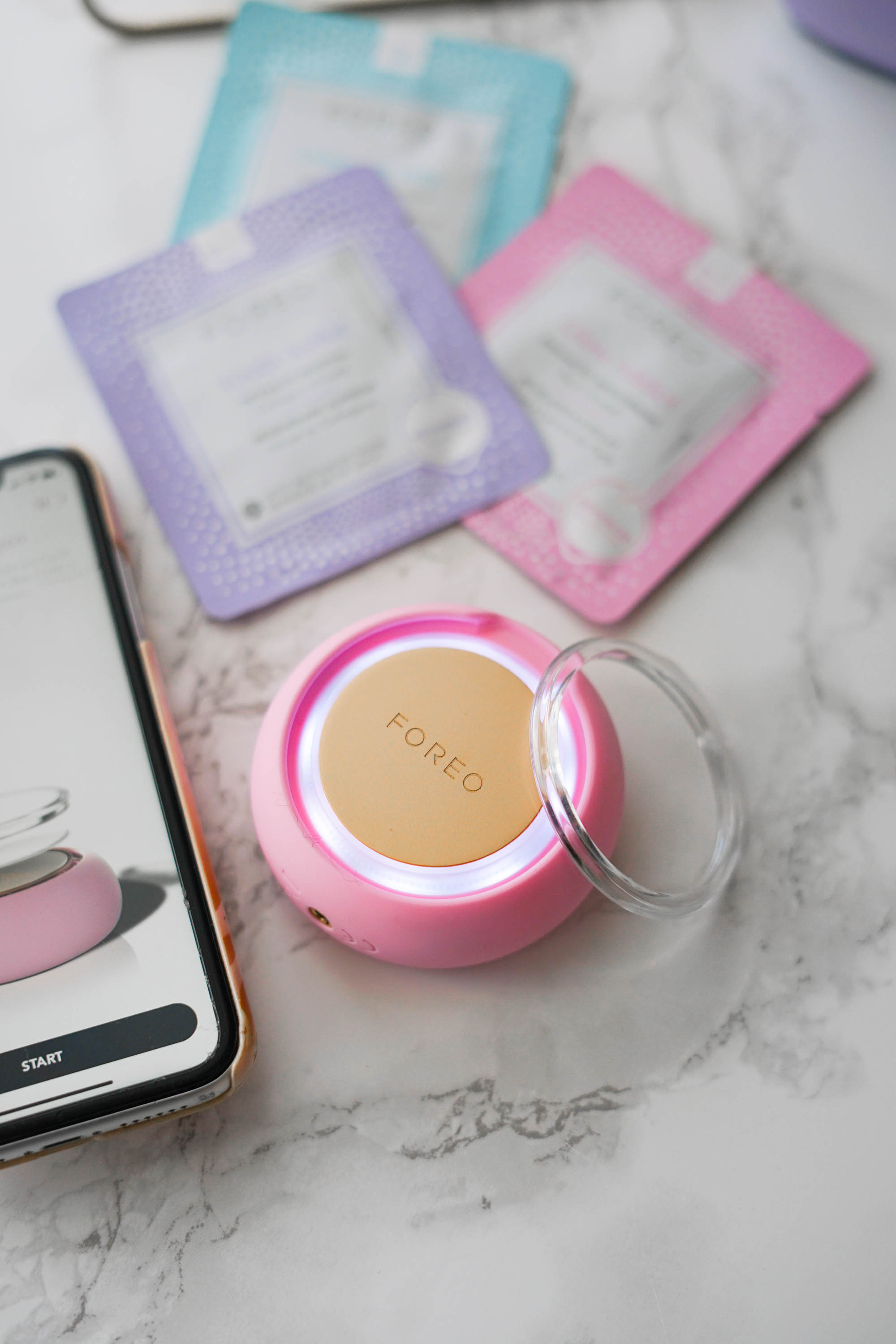 How I love to use my UFO 2. One treatment cycle is about 90 seconds which is way too short for me. I'm my own facialist and I want this goodness to never end. :) My favourite part is the warming thermo-therapy so when the cryo(cooling) part begins, I stop the treatment in the app and start over again. I squeeze out the rest of the serum that is left in the package when the mask is about to feel dry. My skin feels super plump, deeply moisturised and glowy after the treatment. This is for sure a treat for all skincare lovers who wanna go the extra mile for younger looking skin. I've always wanted to buy a LED mask, but the FOREO UFO 2 works on top with sonic pulsations that reach deep into your skin. It's like a mini facial with a luxury at home spa feeling that upgrades your daily skincare routine and I don't wanna miss it anymore. Pure skin love with FOREO! Another huge plus, the size fits in any of my beauty pouches for duty flights and travels!
On another note, I gave my mom facials with the FOREO UFO 2 when I was in Korea and she loved it! It was a very special bonding time between mom and daughter and I can't wait to treat her again soon.
You might be more familiar with the face cleansing device LUNA. I've been testing several brushes the past years, but all of them were too harsh for my sensitive skin. So I gave FOREO LUNA 3 a go, as I heard good things about it. And I was not disappointed! I had no expectations, but the LUNA 3 features 25% softer touchpoints for the gentlest facial cleansing and I adjusted the intensity to medium on my device for sensitive skin. All I can say is that I've been using it every day in the morning and evening without any irritation on my skin. The device itself is super light and you can use it up to 650 times with one single charge. Again, another plus for a traveler like me. It's easy to clean and you never have to exchange or buy a replacement brush head. Hello LUNA 3!