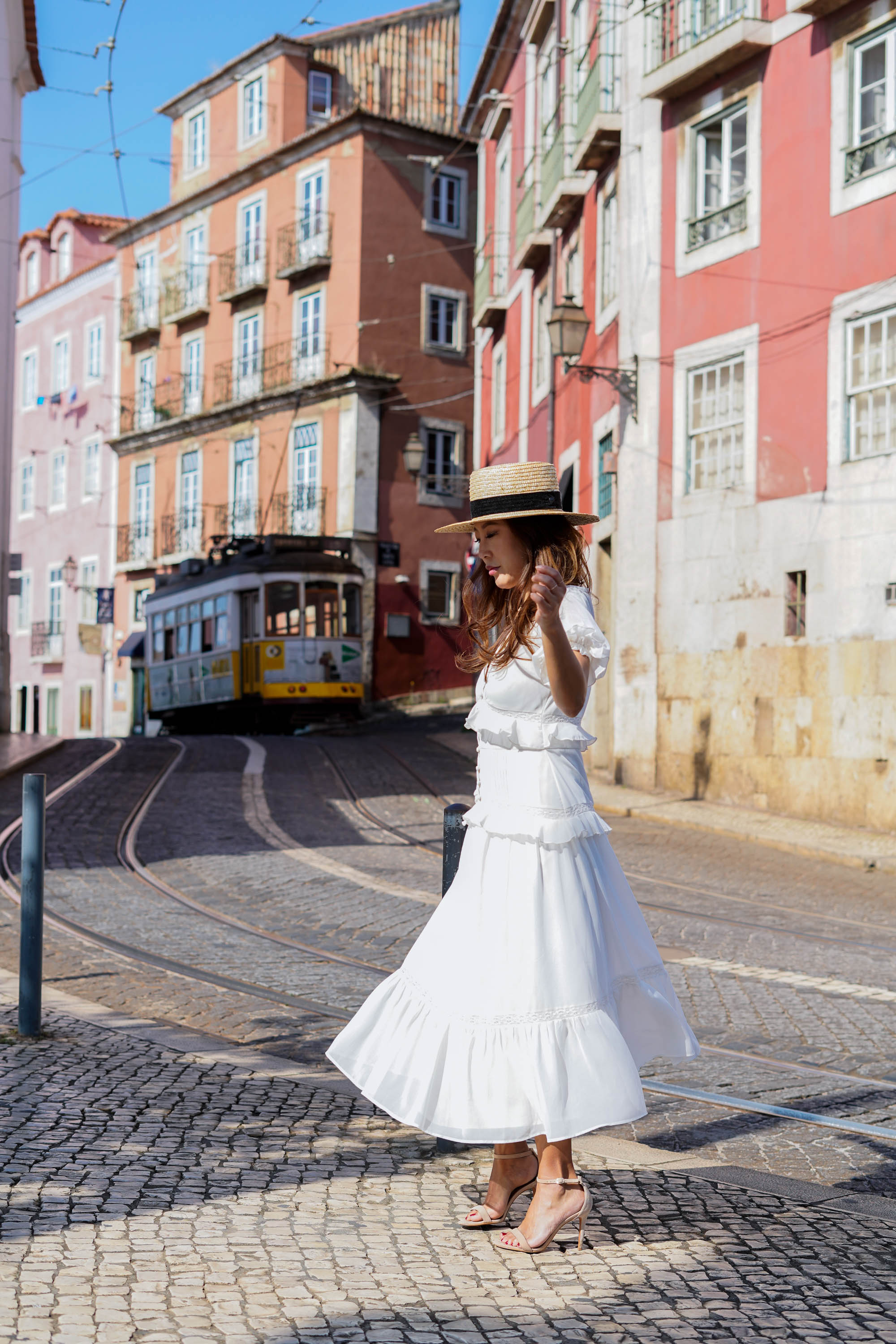 It was time for a change of scenery after being in lockdown for more than three months. It felt like forever when you consider that I've been flying for 20 years straight as a full-time flight attendant. I missed flying. And I missed sunsets at the beach so badly that it hurt.
At the beginning of June, European countries like Portugal, Italy, Spain or France slowly started to reopen their borders for travelers. I was not the first one to travel, but the longer I thought about a getaway, the more I got itchy feet to be on the road again. So how did I come up with Lisbon? Here is my check list.
– Direct flight with Lufthansa and several daily connections from both hubs FRA and MUC (staff travel)
– Airport should not be too far away from the city
– Affordable airbns and cafe/restaurant options
– BEACH!
Italy was not on my mind(it felt too soon), Mallorca is Germany's No.1 travel destination(fully booked flights) and Spain mainland felt more like a city trip rather than a relaxing getaway. Somehow Lisbon struck my mind and it ticked off all the boxes on my list. So Lisbon here we go! If I'm honest, I was not 100& convinced to travel again. But considering the situation and the fact that school vacation will be starting soon, I thought it's now or never.
So here are my travel tips for Lisbon.
Keep in mind that I'm not a backpacker type of person. I do like a decent accommodation in a good neighbourhood with healthy cafe options and I prefer to be close to the city. Thanks again for all the Lisbon suggestions and recommendations you sent me.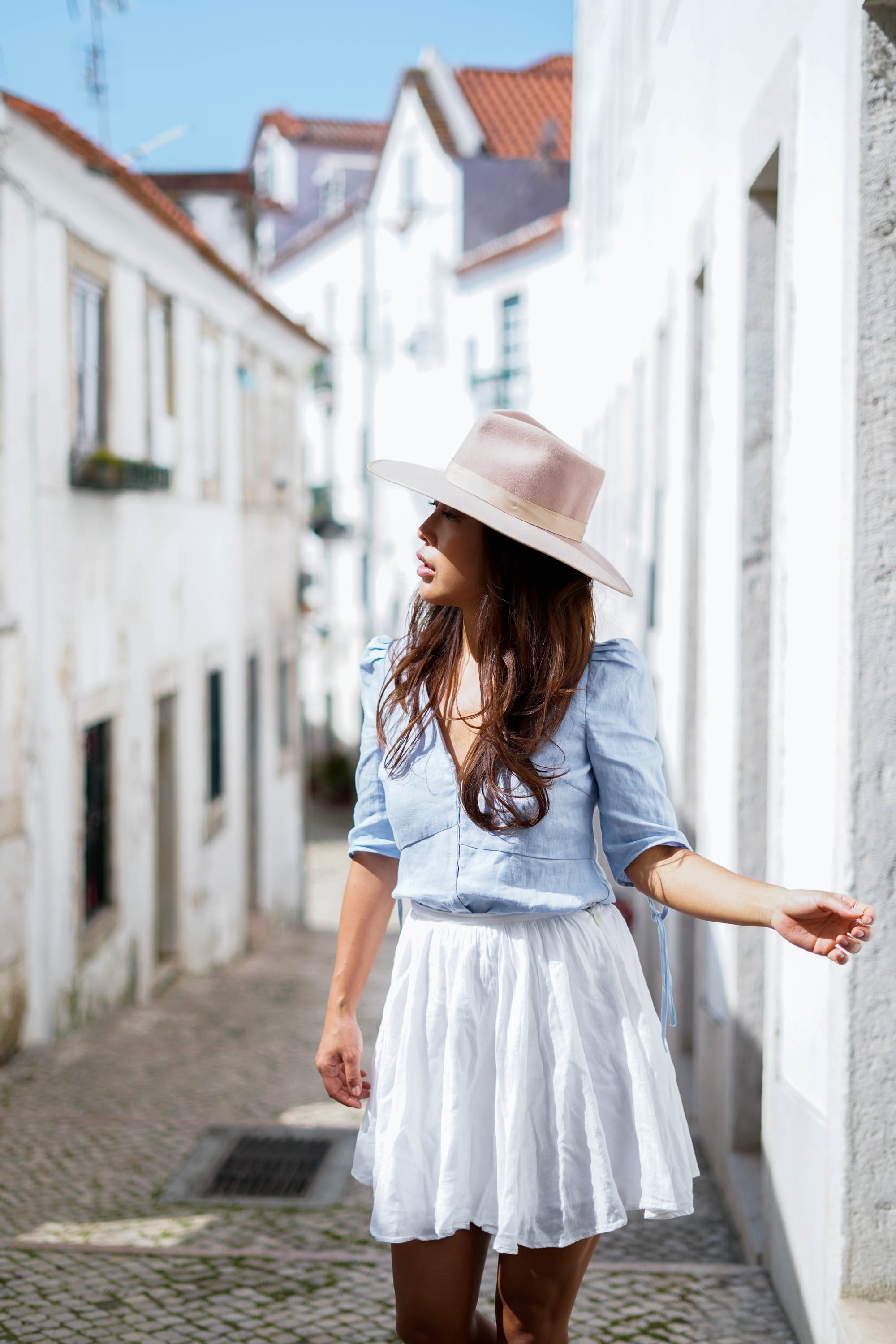 The city itself is eerily empty with almost no traffic. Locals are wearing masks in public, and social distancing is executed in a very respectful way. Everybody seemed to be following the government measures and guidelines, so I felt safe whilst traveling. I saw tourists here and there, mostly Germans or Dutchmen. Taking Uber was the best way to get around and it was so cheap! I think you can save a day or two, when you visit all the touristy hot spots by Uber. I had no set itinerary and wanted to explore the city in a more laid-back and relaxed way rather than running from one place to the other. Hey, I'm on vacation. No need to rush. :)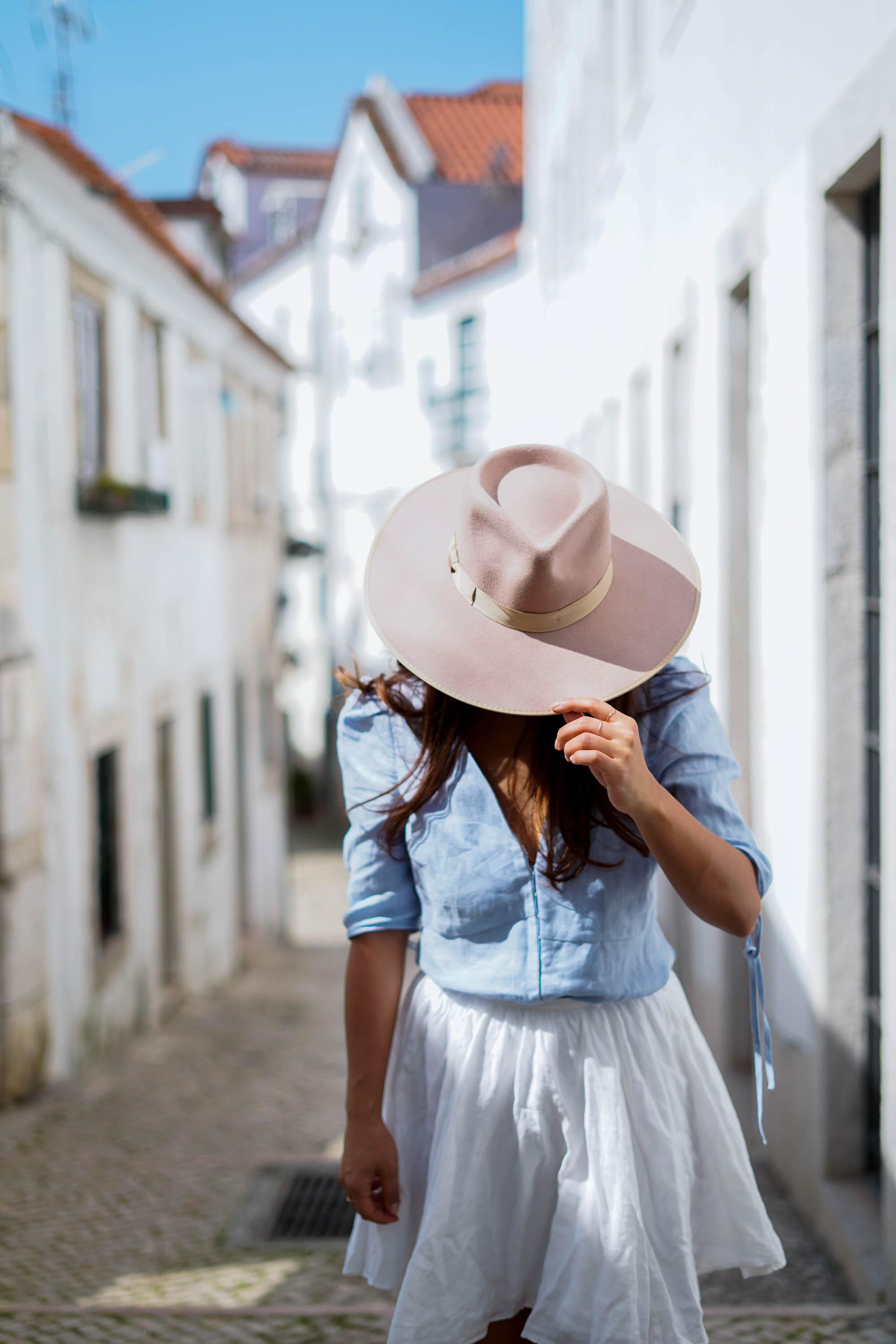 Here are my fave places to visit in the Alfama area.
My airbnb was located very close to two picturesque viewpoints called miradouro. I watched the first sunset in Lisbon at Miradouro Senhora do Monte and the other day at Miradouro da Graca. Both offer sweeping views of Lisbon and are highly recommended for sunsets. Miradouro Senhora do Monte is the highest and one of the best viewpoints in Lisbon with views of the castle and the bridge. Young people gather at Miradouro da Graca where locals enjoy a glass of wine in the nearby cafes and restaurants. This viewpoint is closer to the city and you can see all the beautiful rooftops and vibrant colours of Lisbon. Both are highly recommended for sunsets and also close to each other. Have dinner in one of the nearby restaurants after sunset. Another beautiful viewpoint, Miradouro de Santa Luzia, is also located in Alfama but closer to the city and Castelo de S. Jorge. The iconic tram 28 passes this viewpoint which makes this place my favourite photo spot in Lisbon! This area is so instagrammable. Combine a visit to the castle(great views!) with this location to get the best out of Lisbon picture-wise. Literally every corner is worth a photo(pictures below). Highly recommended! Alfama is known as the oldest neighbourhood of Lisbon, that's why I chose this airbnb. I loved to walk around in this area, get lost in the narrow streets and alleys and experienced the local touch of Lisbon in every single corner. The Portuguese are so friendly, warm-hearted and surprisingly speak English very well. I had not a single problem with communication.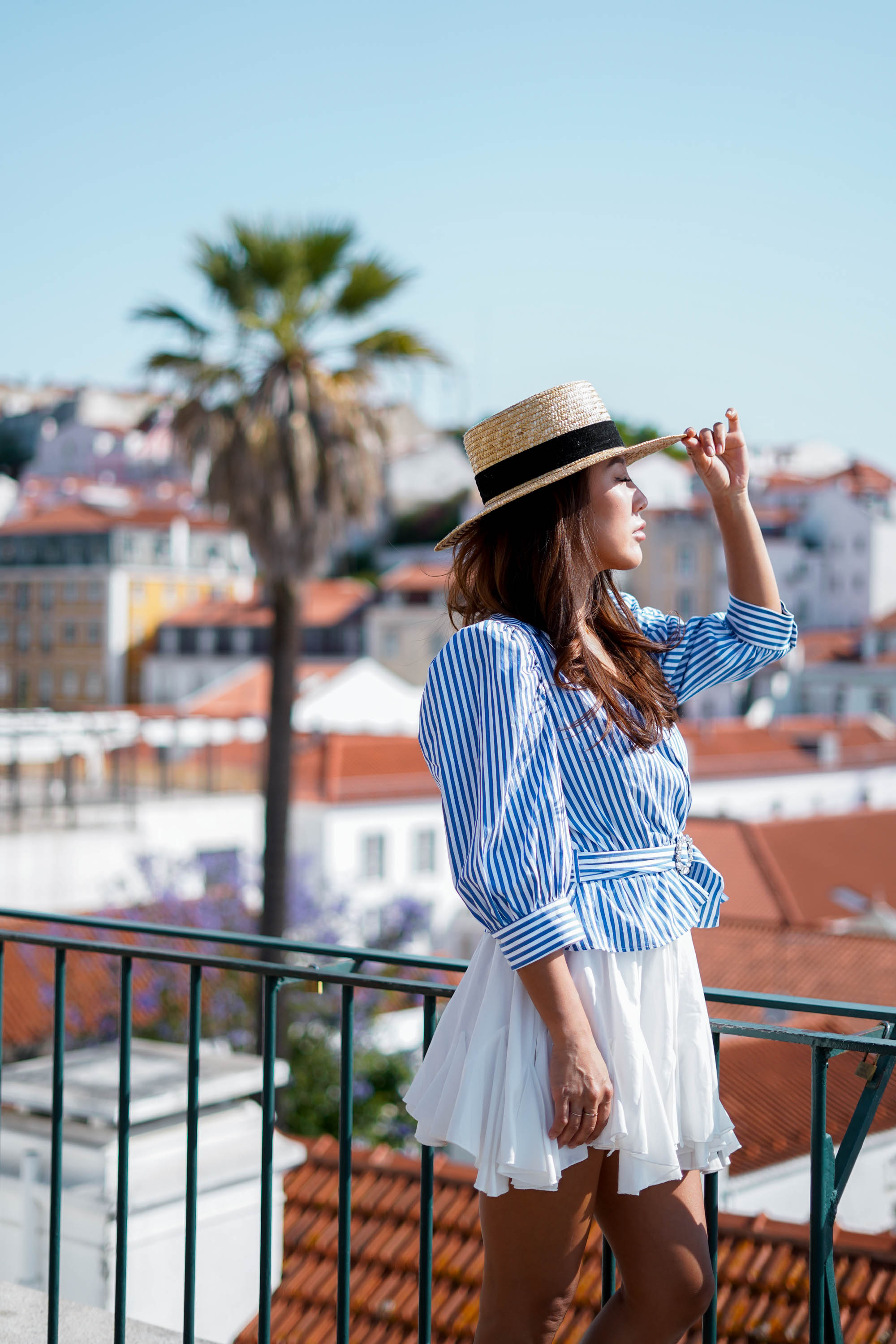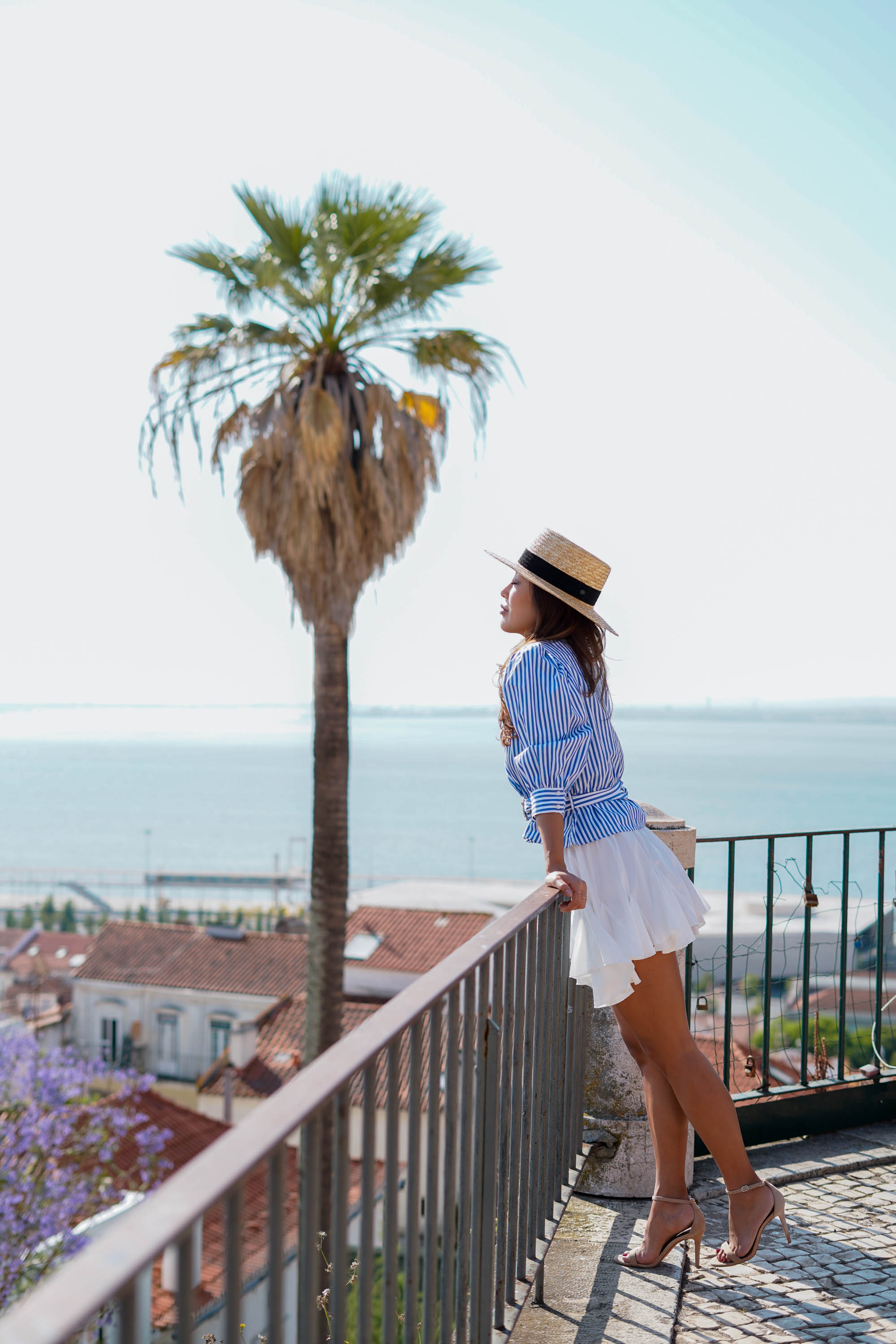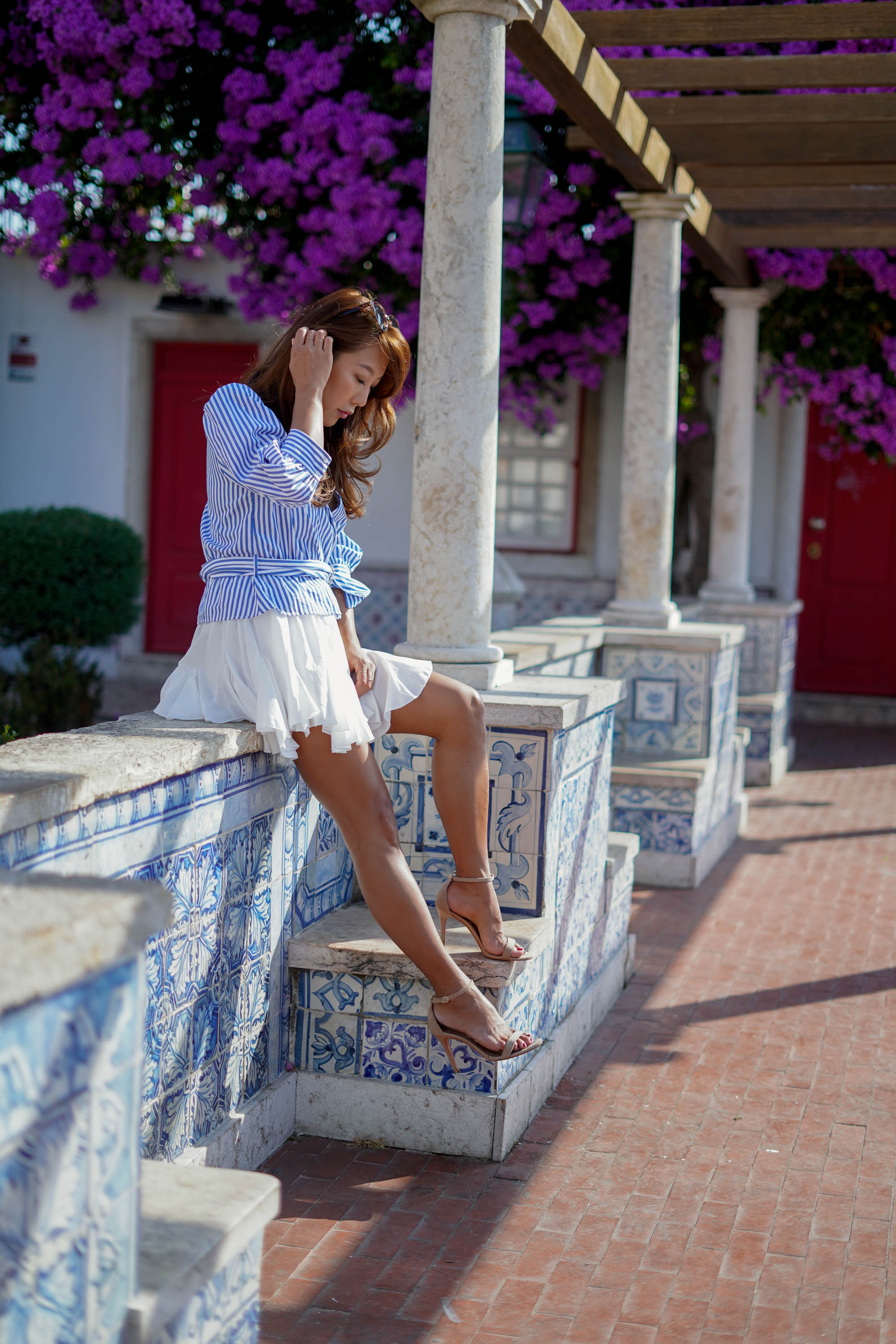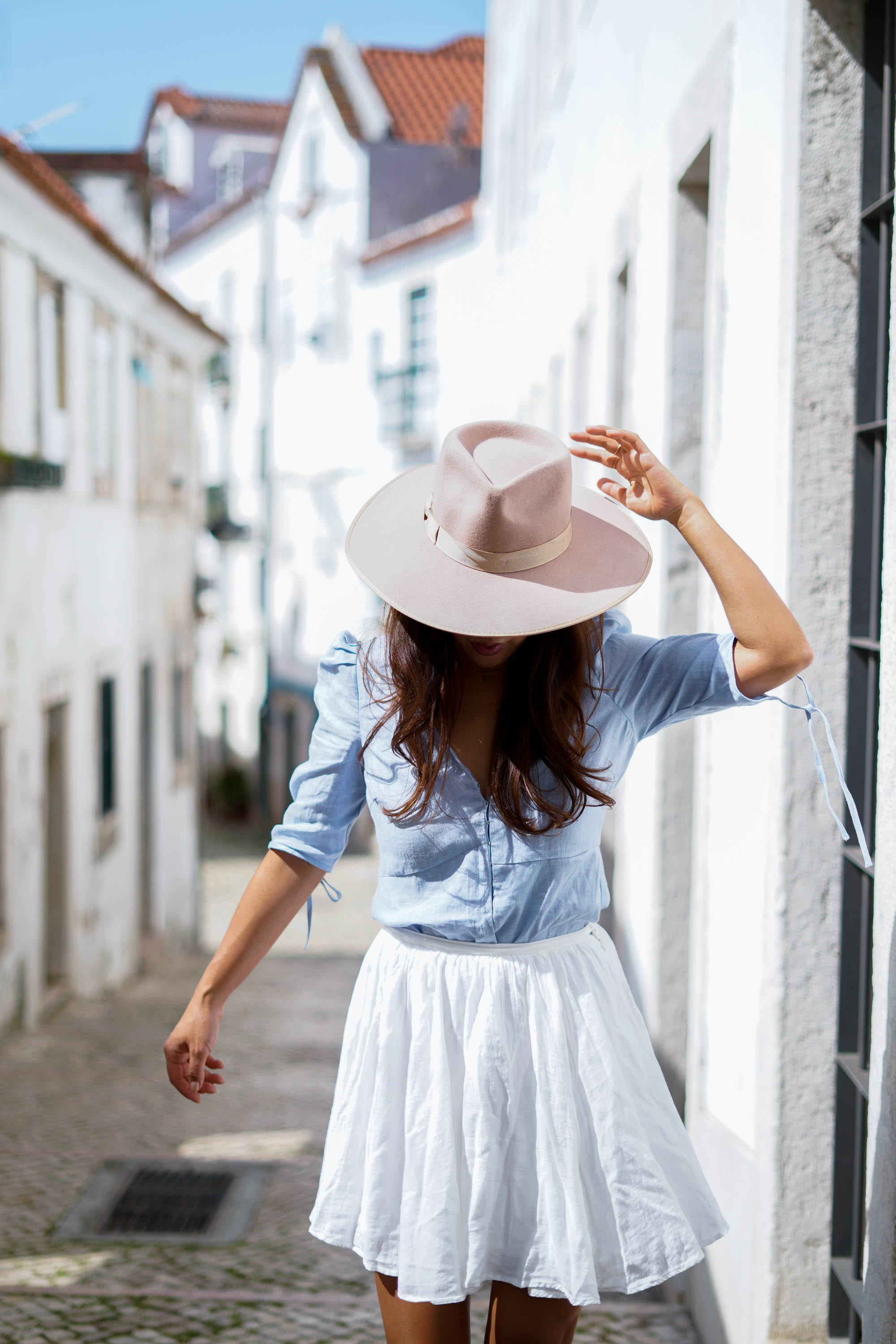 Photos by Phelipe via airbnb experiences
A day trip to Sintra is a must! The colourful Palace of Pena is a Romanticist castle in the municipality of Sintra, on the Portuguese Riviera. The castle stands on the top of the hill in the Sintra Mountains with stunning views over the town. This place is so empty right now. It was great to explore the palace with almost no tourists. One hour is definitely not enough. Tickets are purchased at machines and you have to hike to reach the castle, so wear comfy shoes. Make sure you make a stop in one of the cute cafes after visiting the castle and try the Travesseiro de Sintra(Sintra's pillow). It's puff pastry filled with almond cream which just melts in your mouth.
Cascais was recommended for the beaches, but I didn't see any big difference. The town is really cute, but most of the shops were closed. The train ride itself was along the coast(no transfer, super easy, 40 minutes) which was fun.
If you want the beach experience plus sunset view, cross the bridge and checkout the area Costa da Caparica with many beach clubs. I went to Leblon Sao Joao(beach club address for Uber) and spent the afternoons with sand unter my toes, wind in my hair and salt on my lips. :) Bliss! It's getting windy and chilly in the evening, so bring a sweater or jacket. You will be able to watch the most beautiful sunset on an empty beach, because most of the people leave at around 6-7pm. Nothing makes me more happier than sunsets at the beach and I missed it badly during lockdown. I recharged all my batteries and my heart is still full.
Many restaurants and cafes are still closed and bars are not open at all. Since I'm not a huge seafood lover, I opted for the healthy food options as usual. There are plenty of cafes that serve bowls, sandwiches and salads. Watch my entire Lisbon trip with all my food recommendations in the Instagram highlights.
Cafes/restaurants with healthy options: Obotanista(vegan, pictures below), Faun&Flora, Bowl Lisboa, Ao 26(vegan), Zenith, Nicolau and many more. Nicolau is conveniently located in downtown Lisbon very close to Rua Augusta and Praca do Comercio where you can start your day with a healthy breakfast. I ordered a dirty Matcha latte, which was not on the menu and the server knew what it is(matcha latte with an espresso shot). Super friendly and smart staff. There is also a place called Vegan Nata for the vegan version of Pastel de Nata. It was so good! The vegan burger at Zenith was the best I had in a long time(so juice)!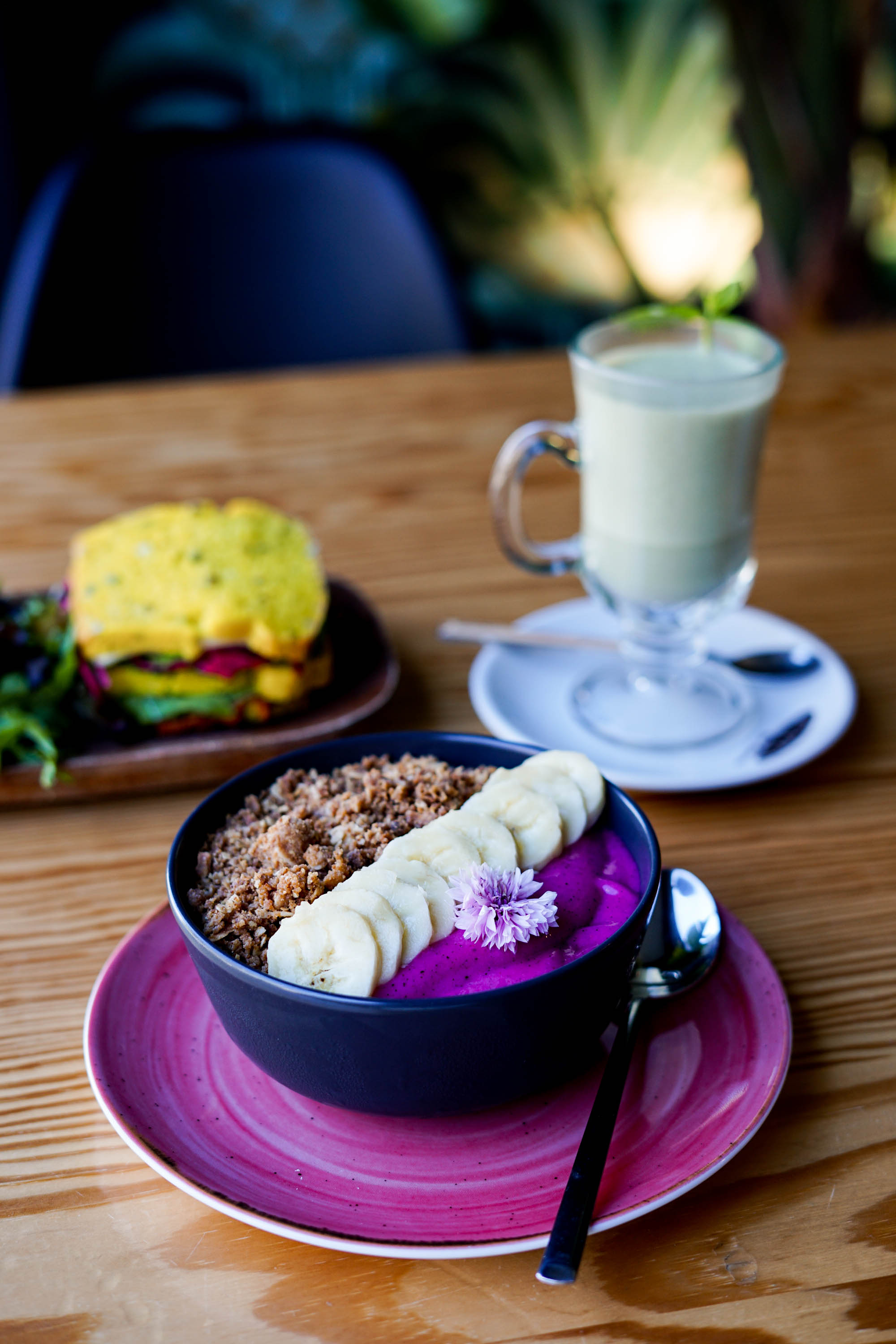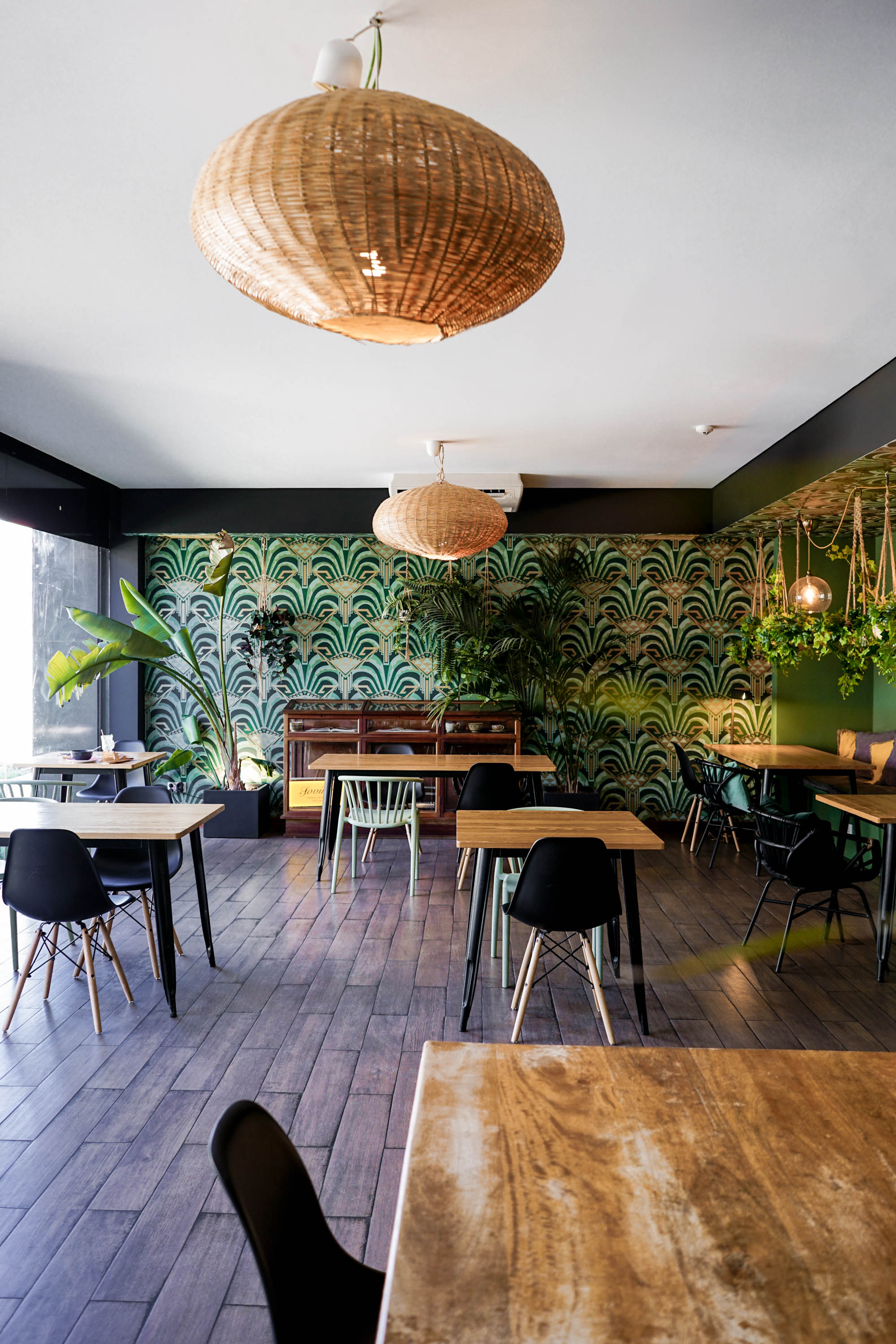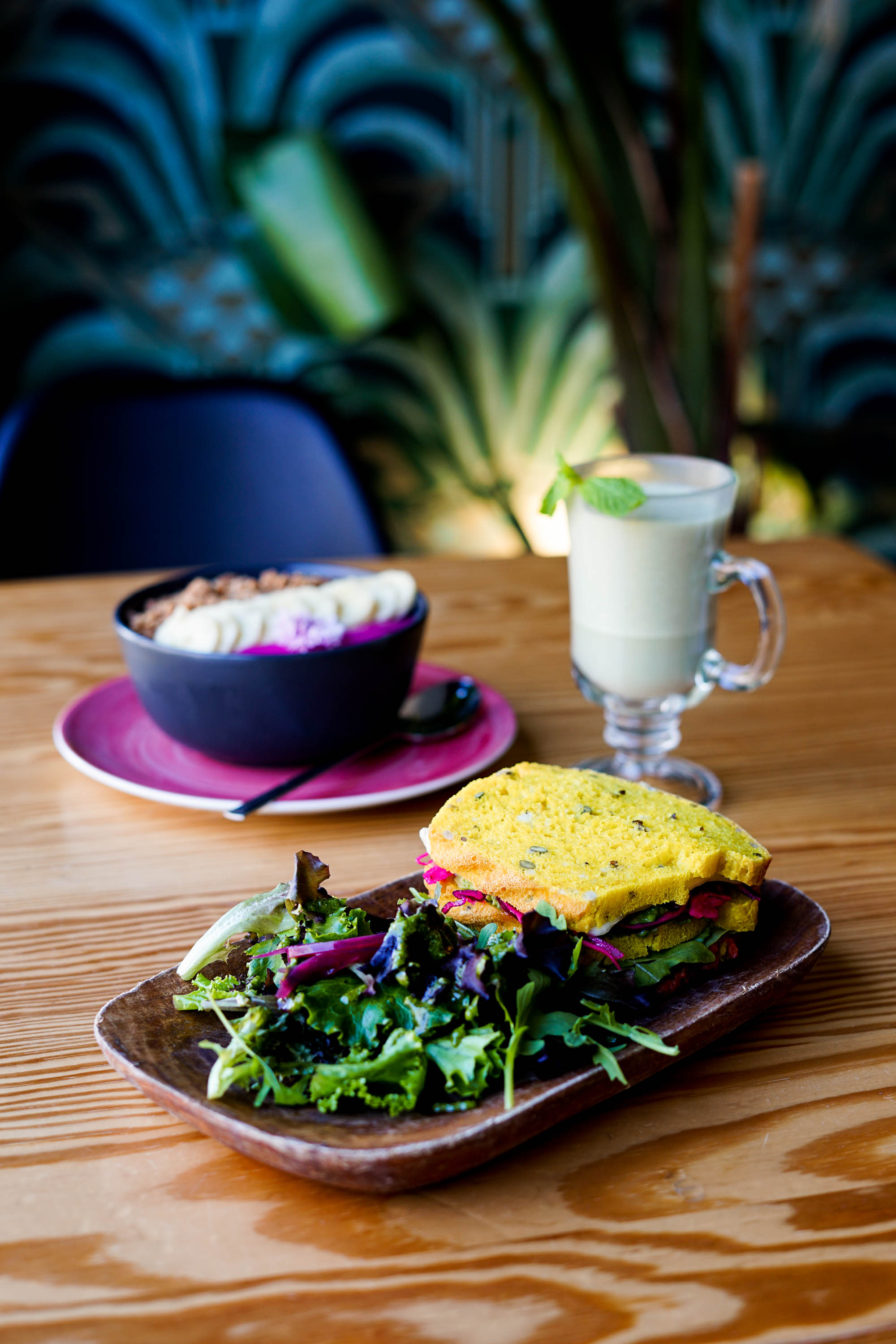 Ji's Lisbon Travel Tips
– Alfama with its viewpoints. Especially Miradouro de Santa Luzia for photos with the iconic tram 28 passing by and the the palm tree ocean view.
– Castelo S. Jorge for a chilled afternoon with 360 degree views over Lisboa. Also located in Alfama and close to Miradouro de Santa Luzia.
– If your are traveling solo, you can book a photo shoot via airbnb experiences. I had a great time with Phelipe. You can book a shoot with him here.
– Sunset spots: The famous Miradouro Senhora do Monte(overlooking all of Lisbon) and Miradouro da Graca(more hip place, closer city view with cafes&restaurants)
– Day trip to Sintra to visit Pena Palace!
– The Pasteis de Belem custard tarts in Belem have a slightly crispier shell compared to Pastel da Nata. There is a cafe inside where you can order from a reduced menu. Don't forget to stop by the Belem Tower.
– Drink wine. And try the almond liqueur Armaguinha on the rocks with lime. So refreshing.
– Beach and sunset at Costa da Caparica.
– Zara, Mango and some other retails are 20-30% cheaper than in Germany.
I had a great time in Lisbon and can't wait for more adventures in Portugal.
Thanks for reading and if you have any questions, leave them in the comment box below.