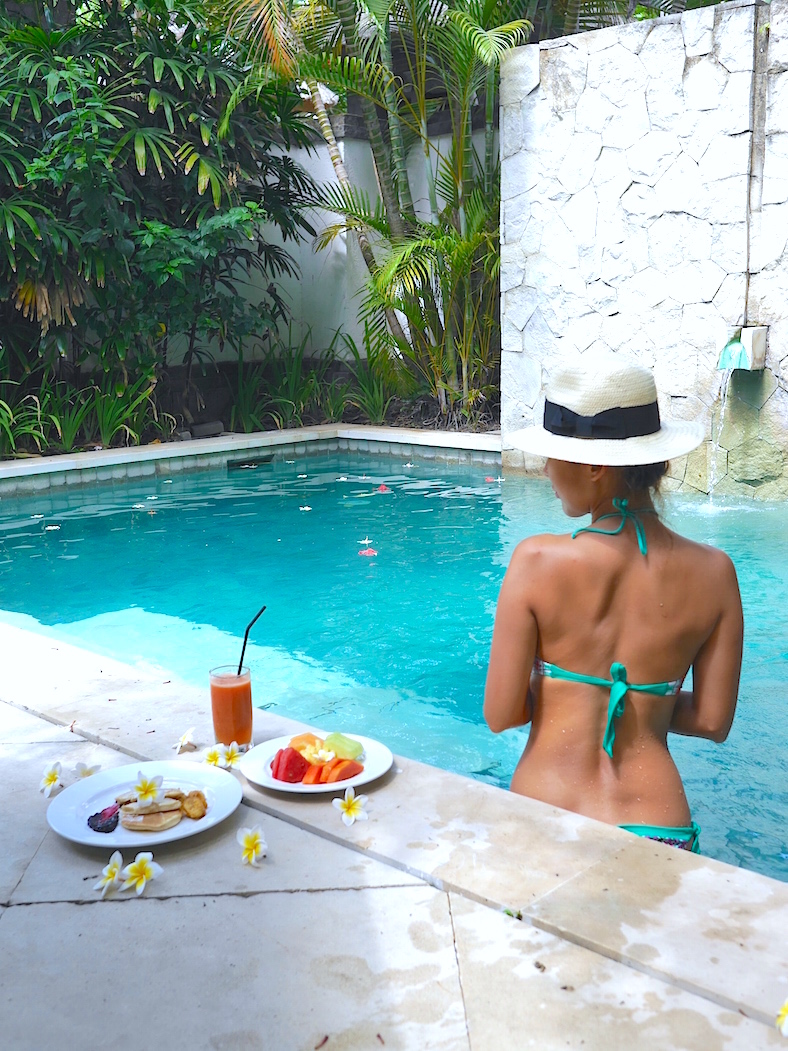 I'm back in paradise! How often did I say I'll be back in Bali since my last stay two years ago so the start of my holidays couldn't be better.

Karma resorts are well known for their stunning locations and luxurious properties with a laid-back vibe, so I have to admit my expectations were kinda high when I decided to spend my holidays at a Karma resort. We had a late arrival and were warmly welcomed by the front desk staff when I slowly felt the relaxation running down my spine. Welcome to Karma Jimbaran!
The Villa | We had a three bed villa with a spacious living area, each designed in Balinese-style. The master bed room was upstairs overlooking the pool with a walk-in closet and a huge bathroom, the other two bedrooms were downstairs, all in one house separated from the living area. We loved the outdoor showers, which made us feel like Jane in the jungle! The living room is airy and well equipped with modern amenities for all the needs in your daily life. The private pool was my personal highlight and we lounged on the day beds cooling off at any time of the day, which was fantastic. The rooms were spot-on clean and house keeping staff refilled the snack basket every day with fresh local fruit. The sweet passion fruit was my favorite and I devoured it in a nano second. So good! Staff was very discreet and attentive, always with a big smile and making an effort for a comfortable memorable stay.
Karma Spa | Bali is all about well-being and healthy life style. Noting better than a treatment at the Karma Spa. We were first offered a cold towel and fresh herbal water to prepare body and mind for the treatment. I chose the intuitive Balinese massage, which was a mix of pressure points and gentle touches. They use only certified organic oils made from herbs, spices and essential oils grown in Bali. It was an outstanding experience and I could totally unwind and relax. Staff was very caring and trying to fulfill my personal needs of the treatment, which was delivered deeply yet gentle and nourished my skin while using the oil. We were also treated with the most stunning outdoor flower bath which was another highlight of my stay. I mean how could you resist frangipani and rose petals? It still feels like a dream and we were so spoilt by the ever so caring Karma staff.
The breakfast | The first day we had breakfast at the Karma Lounge a la carte, which was the only downside of our stay. I'm a huge breakfast lover and love to try a lot of new things like local fruit and treats from the buffet. But we ordered breakfast to the pool side the rest of our stay and it actually didn't matter as we loved breakfast by the pool! Having your own private villa with a pool is just priceless so there is no need to leave the villa for food. Just order it! :) One night we stayed in and had room service and the food we had was very tasty. I'm a picky eater when it comes to Western cuisine but they delivered without any fail in delicious decent portions.
The location | Jimbaran is only a 20 minute drive from the airport, bustling Kuta and Seminyak. Location wise the best area to explore Bali. Jimbaran bay beach is in a nice 5 minute walking distance, where you can find restaurants and other facilities. The property itself offers 40 luxurious private pool villas, set wihtin lush tropical gardens perfect for rest and recuperation in a tranquil environment. We barely saw other guests and privacy was guaranteed during our entire stay, which was simple stunning.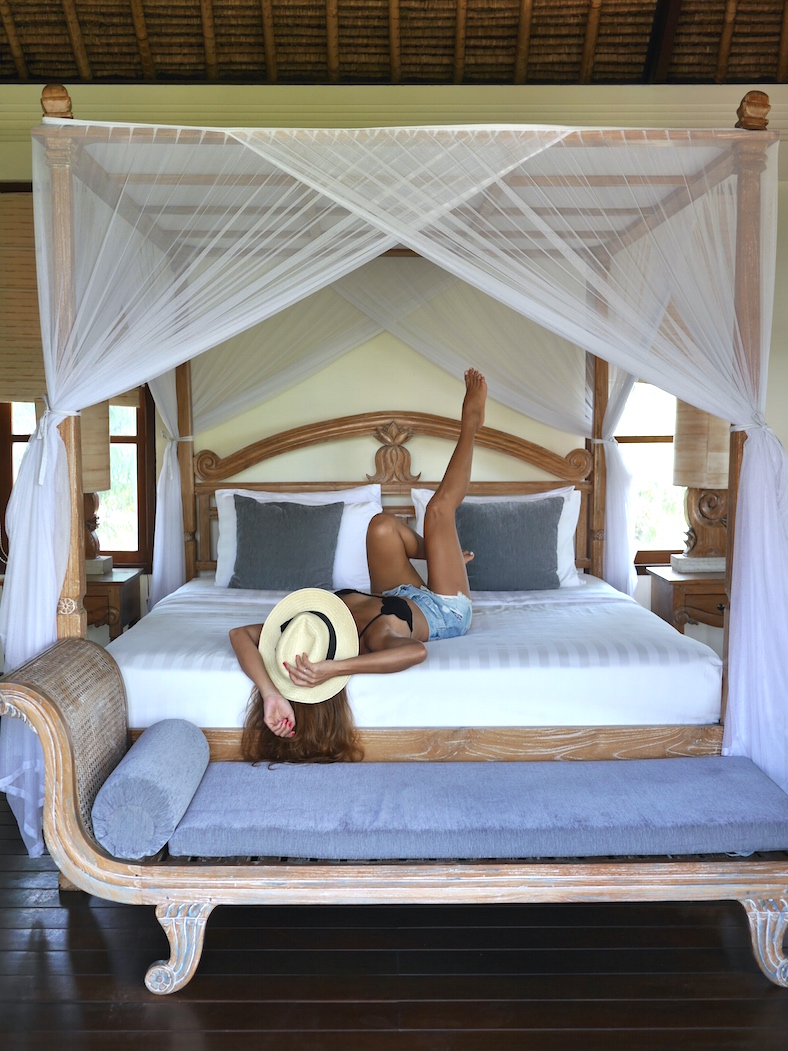 Huge thanks to the Karma team for a wonderful experience at Karma Jimbaran and we can't wait to be back. You made us think again about sincere hospitality in all its details.
Special thanks to Ms. A. for taking so good care of us!
Karma Jimbaran Bali