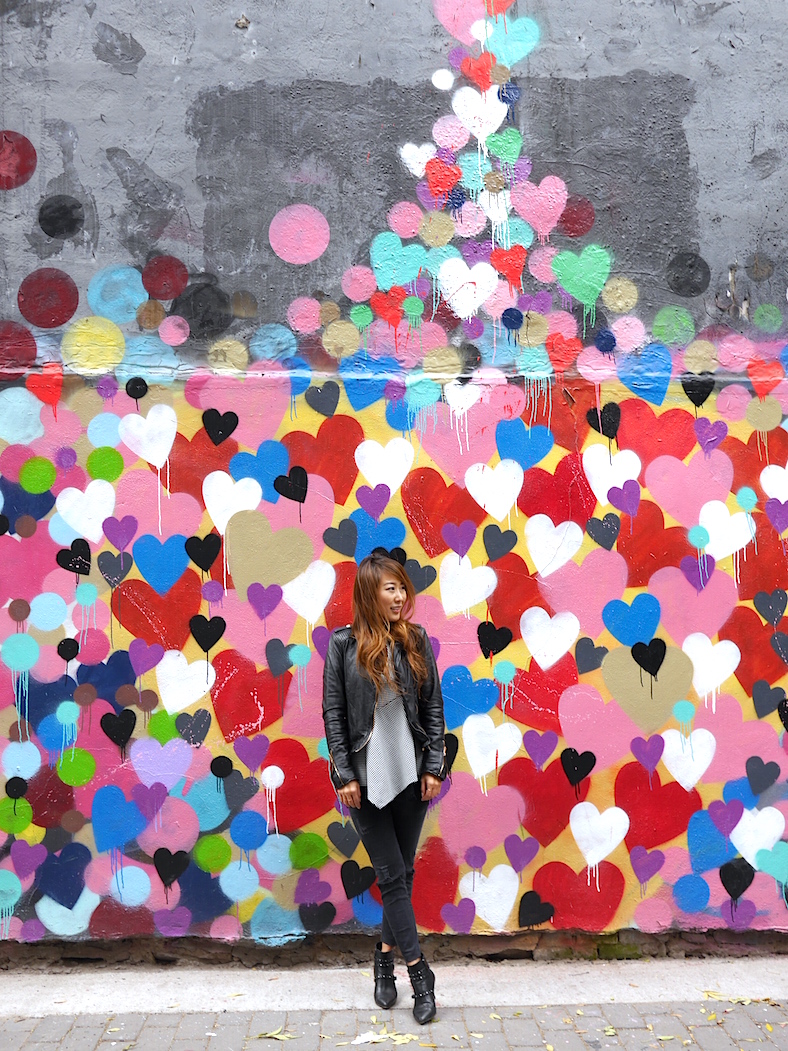 How can you resist this pretty heart mural? When I first saw it on Instagram, shared by @amberfillerup, I knew I had to go and see it by myself.

I don't know who the talented artist is, but I'm grateful for this wall art and it just makes me smile by looking at it. I'm curious what message is hiding in the mural. Nevertheless, hearts mean love and that is a lot of love!
It was a cold Saturday, when I took the downtown F train and got off at 2 Avenue.
You will find the wall on 1st street between 1st and 2nd Avenue. It's a 3 minute walk and easy to find. So grab your camera & friends & lovers and head to East Village!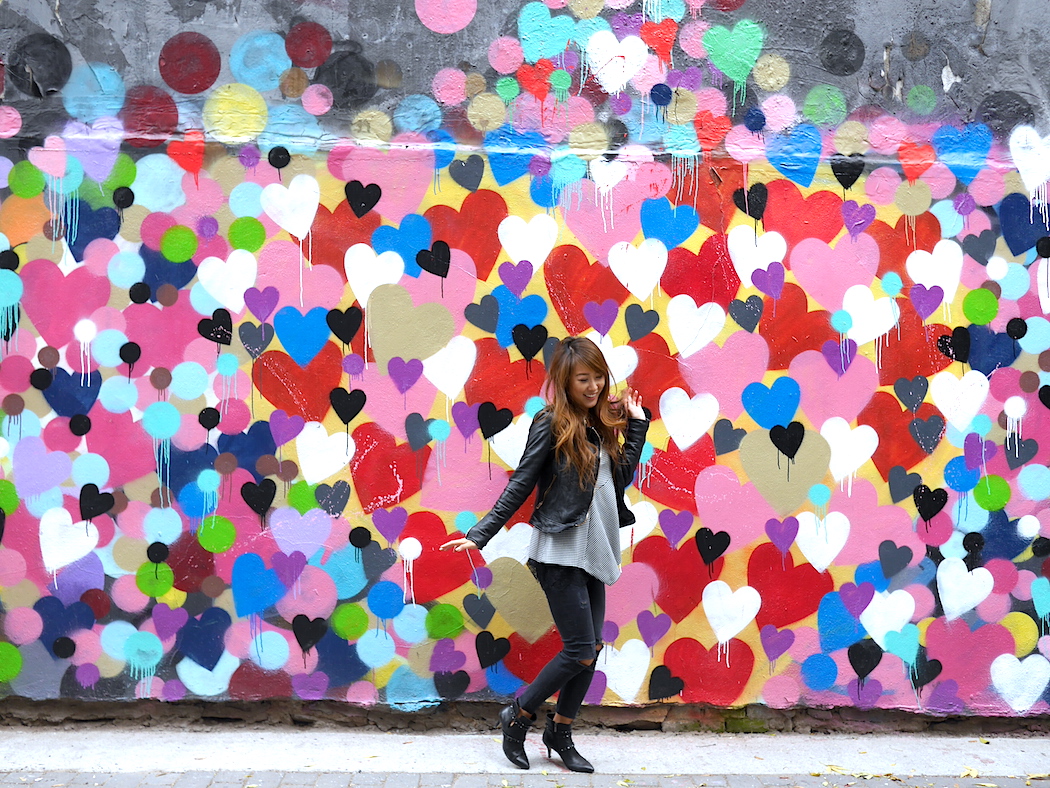 Leather jacket / top / jeans by ZARA


Booties by Bata

Shop the look!