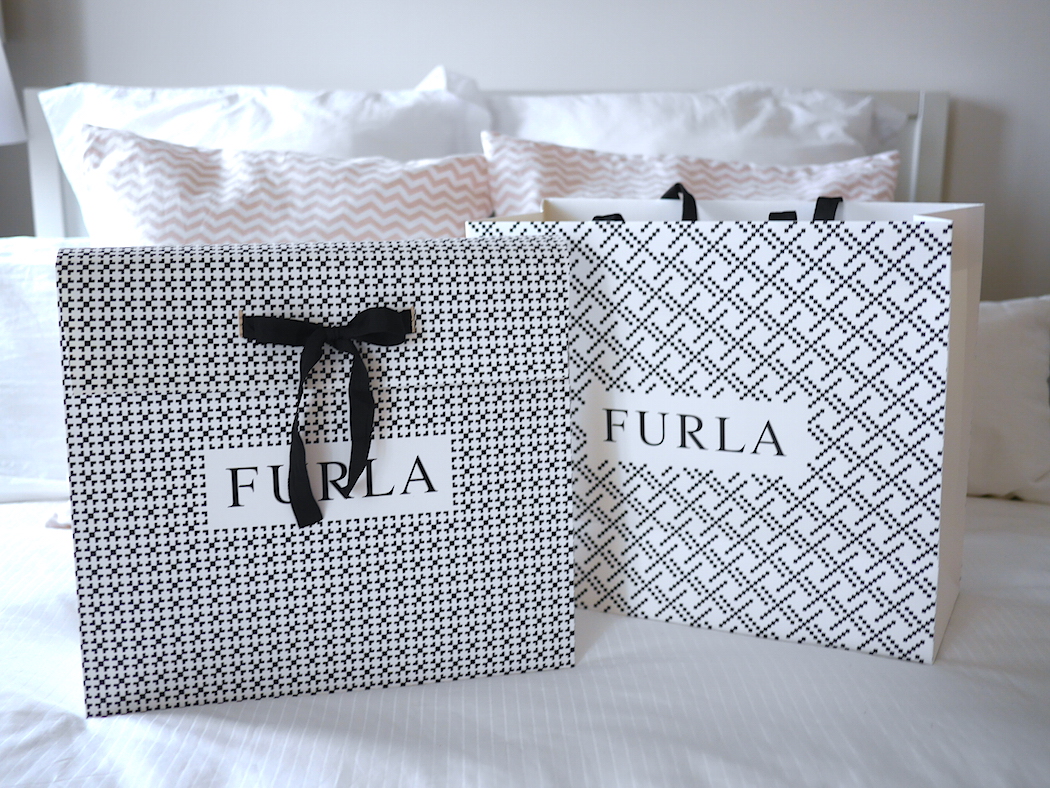 Birthdays are the perfect occasion to treat yourself. I've never been a big birthday person, throwing theme parties and getting drunk but I love to gift myself with treats that makes me happy.
And I'm not talking materials things only. I could be a tasty meal or a long overdue spa treatment.
You probably might know, that I'm a huuuuge shoe lover. But I never had that obsession with bags. Thanks god! I would be so broke by now. ;)

Once in a while I'm slightly getting obsessed with certain bags on Instagram, but I easily lose interest.
I've been blogging for 11 month now and used pretty much all of the (good) bags I own for my outfit posts. And I don't have many bags. So it was time for a new one. Nothing better than my upcoming birthday.
Actually I was eyeing the Chloe Drew for such a long time, as this bag has all the criteria I was looking for. But this bag is now literally everywhere and I was not so sure about it anymore.
I'm usually an early adapter, when I like things, but not with bags. I overthink for months, even years. So different from my shoe decisions, I know.
It was my trip to Venice that opened my mind for this bag. The rest is hi(her)story.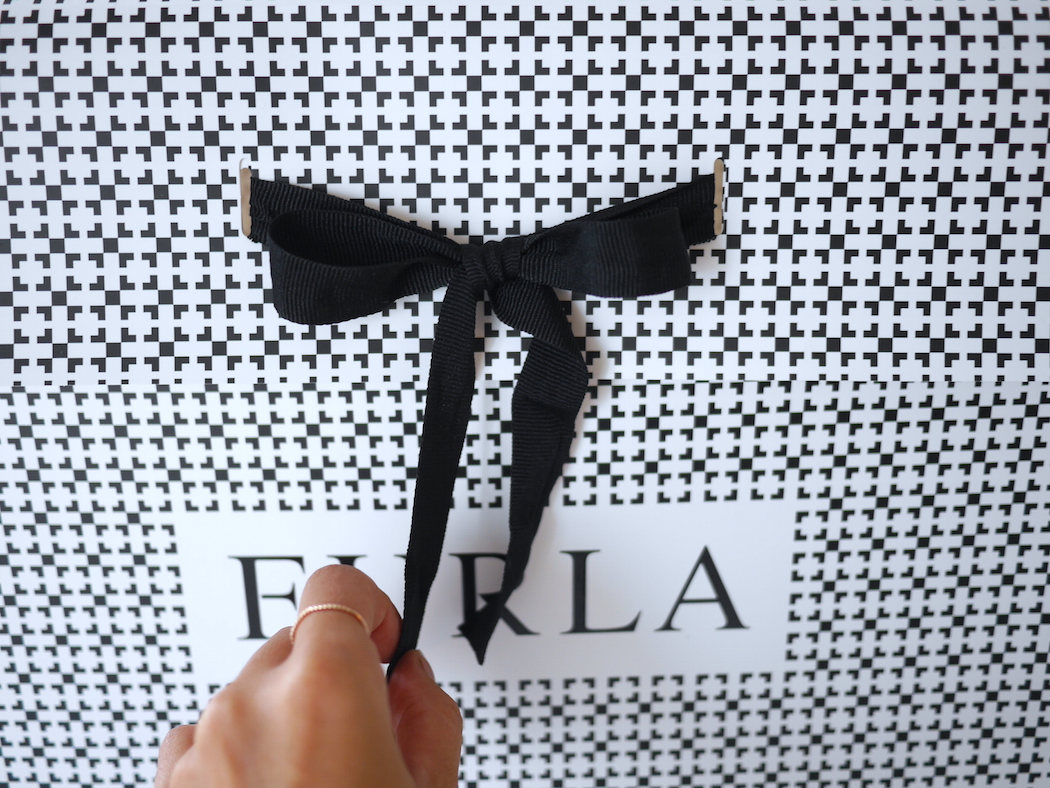 This is the basic model in black and pink. And I love it! Every detail of the Furla Metropolis bag. Period. The elegant gold hardware chain and the form of the bag made me choose this bag as a winner!
And here is the secret and the genius idea of having 3 different bags!
Yes, you can change the flap! How cool is that? And you can buy as many flaps as you want.
So I picked two more flaps in black and gold.
Are you a person like me, that spends hours in a store because you can't decide which color to pick? Welcome to the club! :) Especially when it comes to luxury goods and you're going to spend a fortune on a small bag or shoes, this could be a nerve wracking situation.
Voilá! You always need a black bag. A LBB aka Little Black Bag. So here you can see the transformed black bag. Yay!
I guess this is my favorite color combination so far. Gold, glitter and glamour! Can't go wrong with black and will be my go-to bag for my birthday celebration in Cape Town!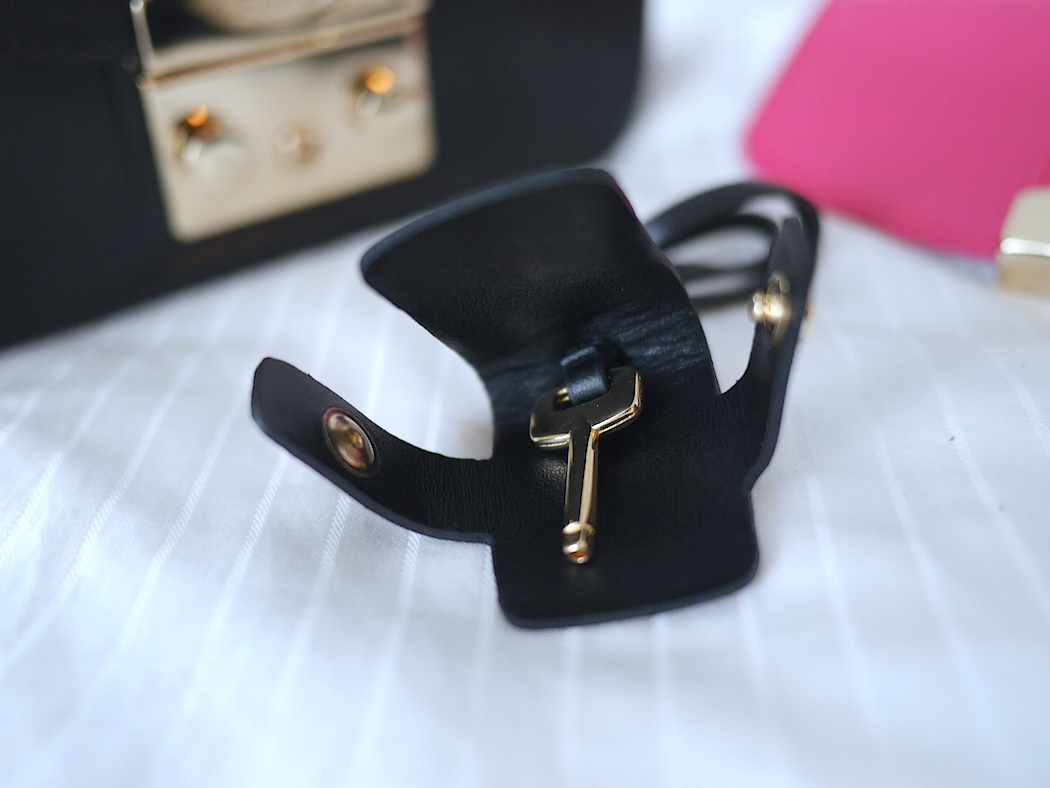 Which one is your favorite?
I'm so glad I found this bag, which solved all of my I-don't-know-which-bag-to-wear problems.
The pink combinations goes so well with casual outfits such as boyfriend denims and a white t-shirt. Now I finally have a glamorous party bag in my favorite black-gold combo. And last but not least an everyday black bag. I give double thumbs up for the Furla Metropolis bag and will add more flaps for sure. :)
Furla Metropolis Bag