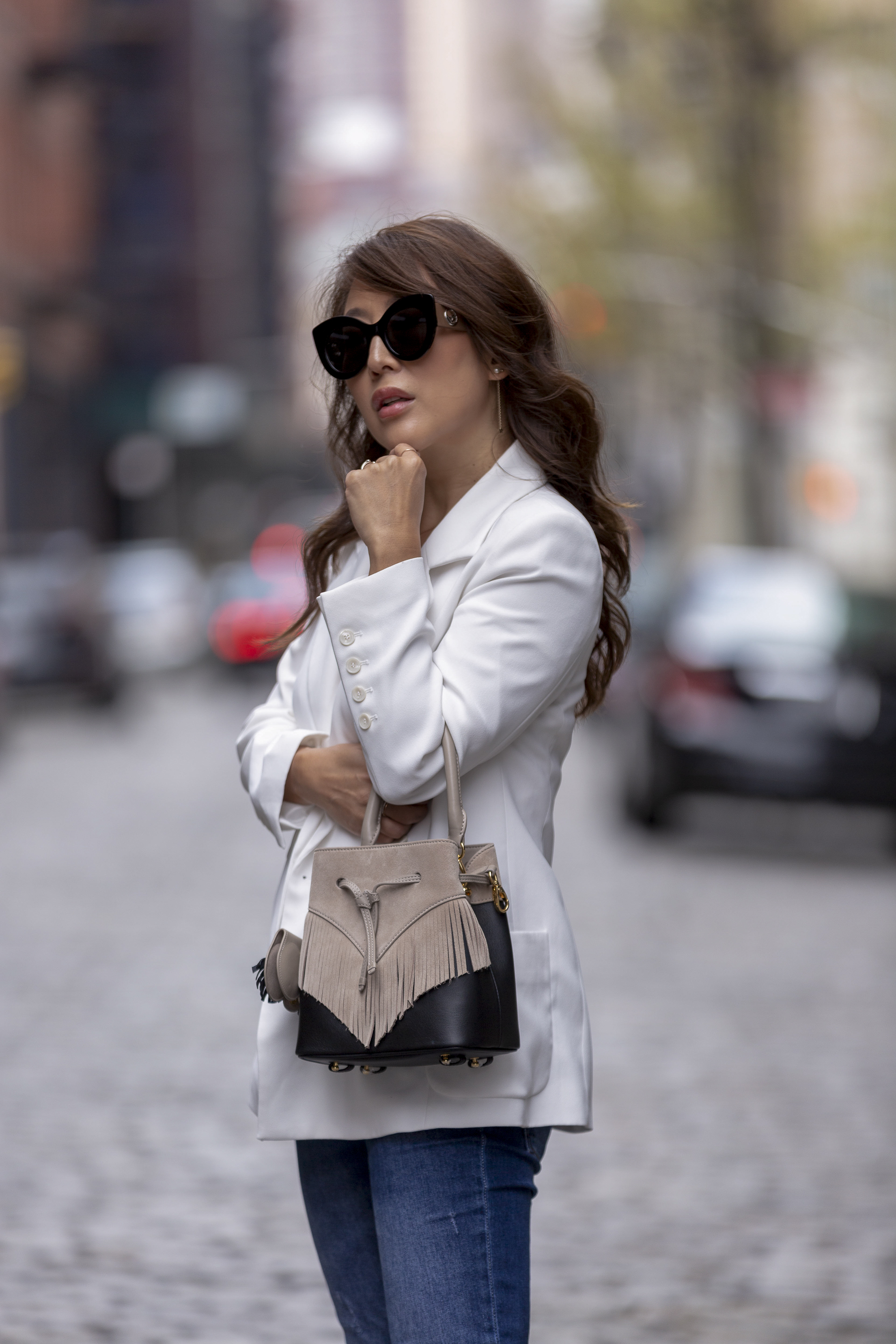 I still remember the day when I had my first encounter with ANY DI. It was in my first year of blogging and I was so hooked by the innovative design of the bags.
I got to meet Anne, the designer and owner of ANY DI, who had the genius idea of transforming a simple shopper into a backpack! The strap system is patented and within seconds, you have a completely different bag. Perfect when you need your hands free for traveling or literally other stuff to carry.
This season, she came up with bucket bags(I secretly wished for it!) and the theme of fringes that you can see all over her new collection. The Bucket Bag Mini Fringes has two straps(as most of the bigger bags) to transform it into a convenient yet stylish city backpack which I loved to wear in New York. The signature SunCover by ANY DI is a cute addition to all of her bags and protects all sizes of sunglasses from scratches. My favorite is the Flirty Lashes SunCover. You have so many options to mix and match the bags with SunCovers and endless options how you wanna wear it. The ANY DI design is timeless, elegant and practical for any (business) lady as an every day bag with a very chic and modern touch.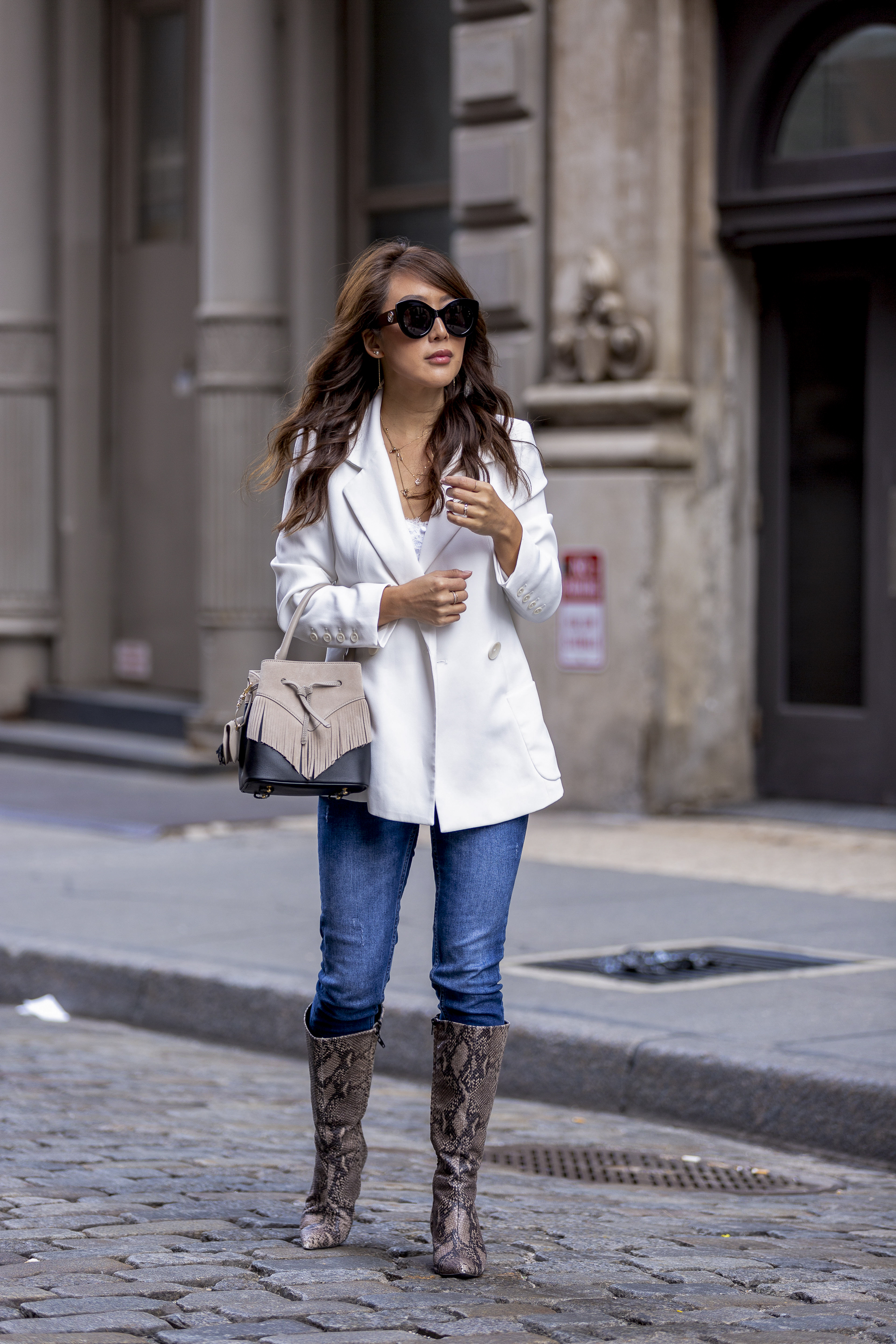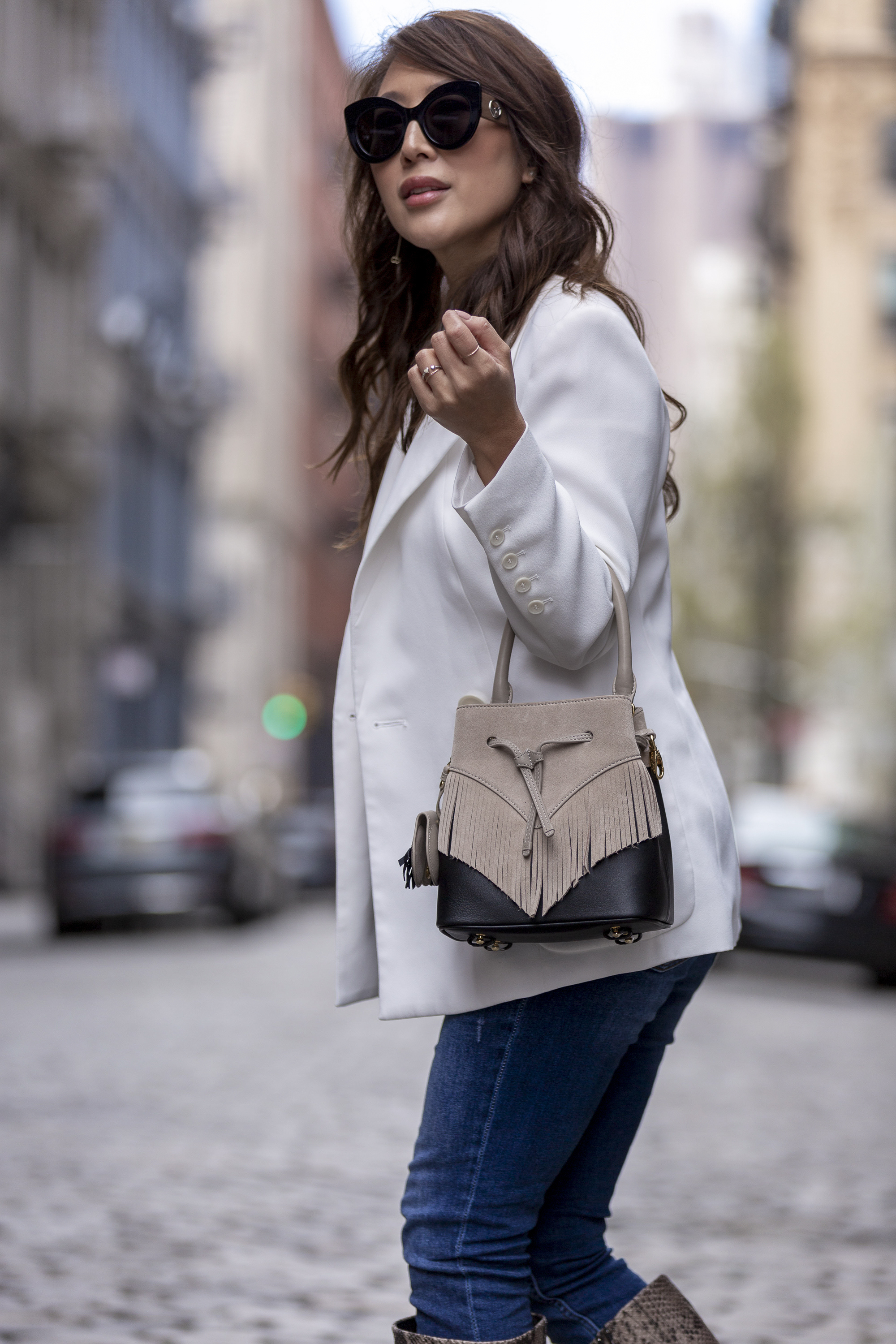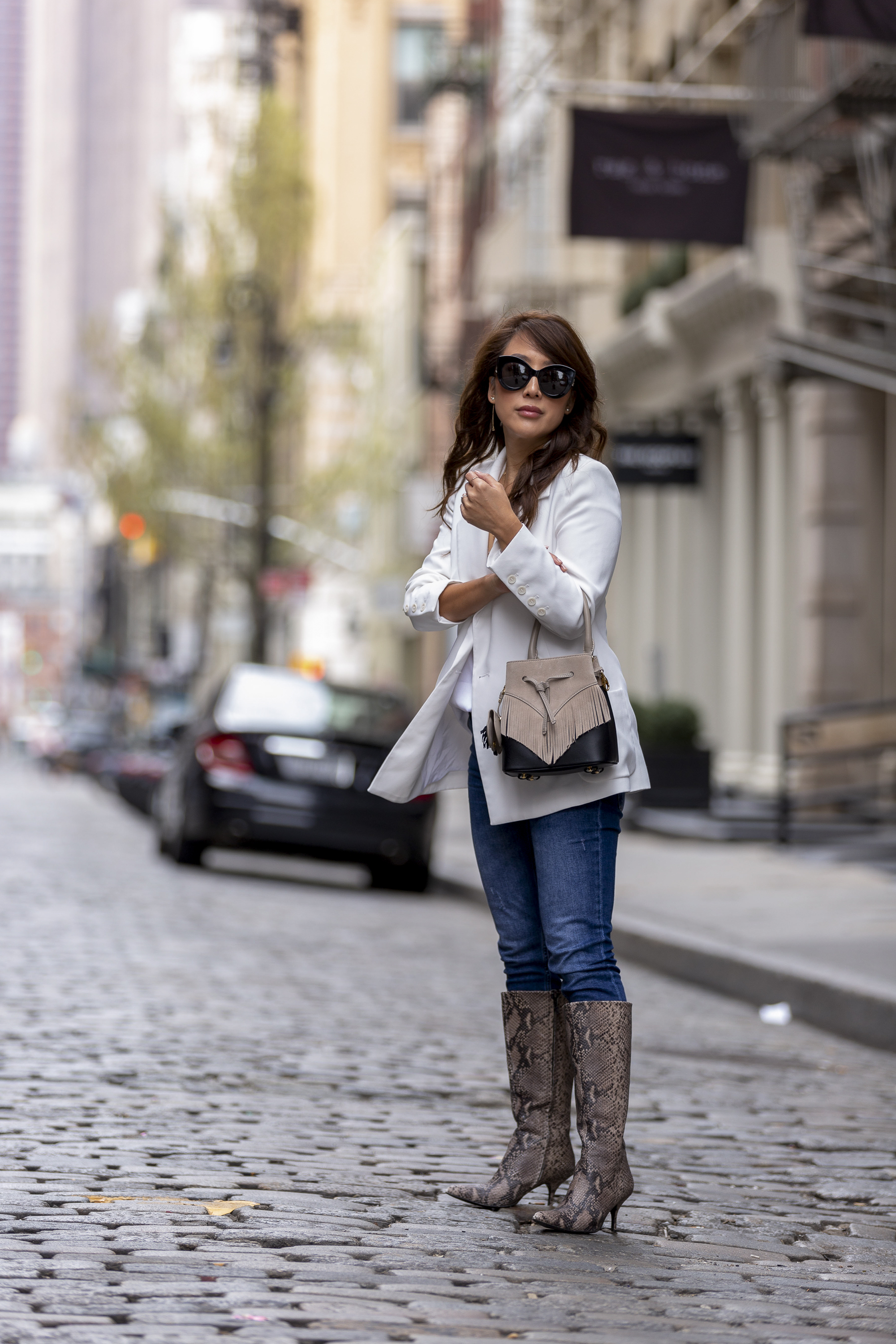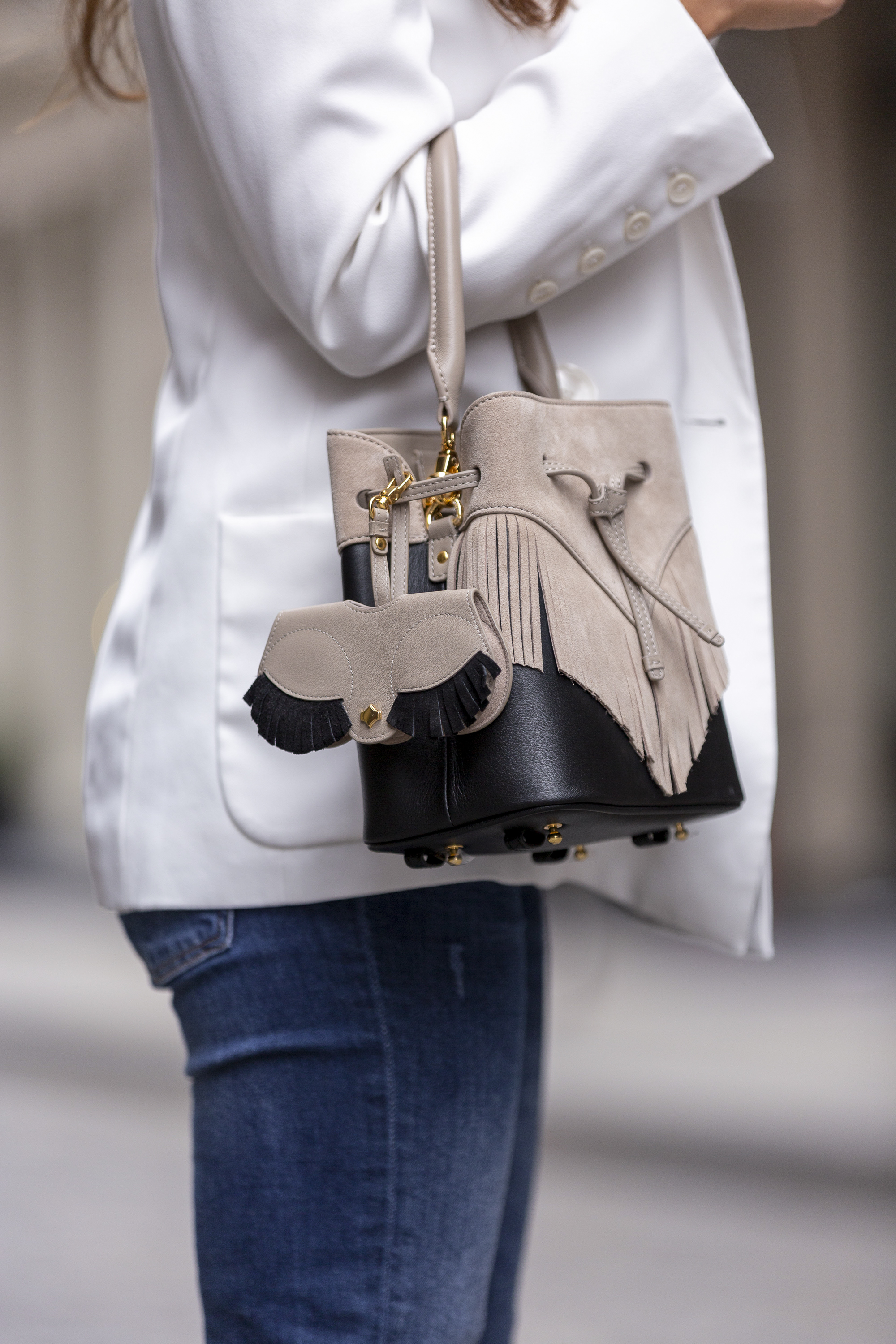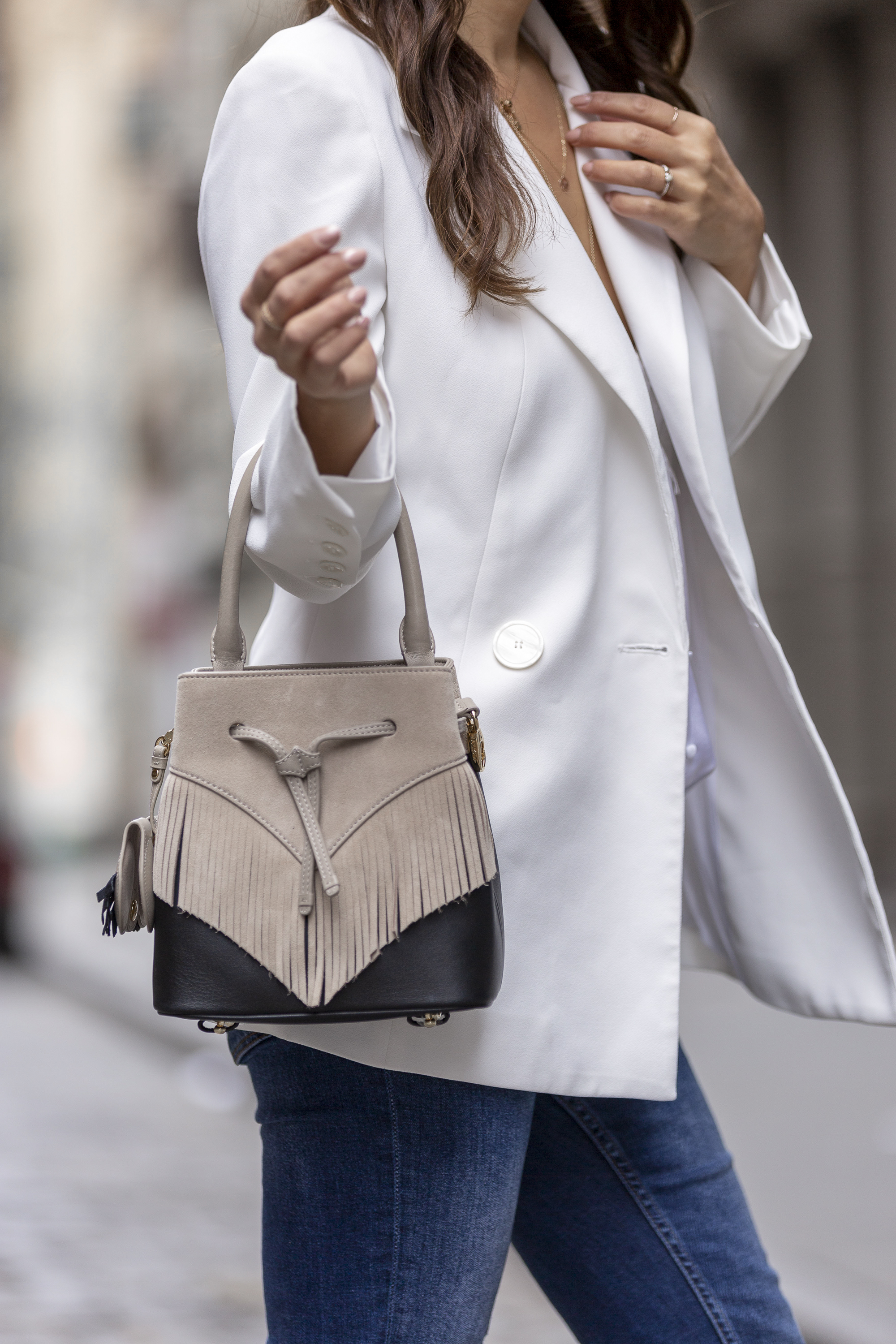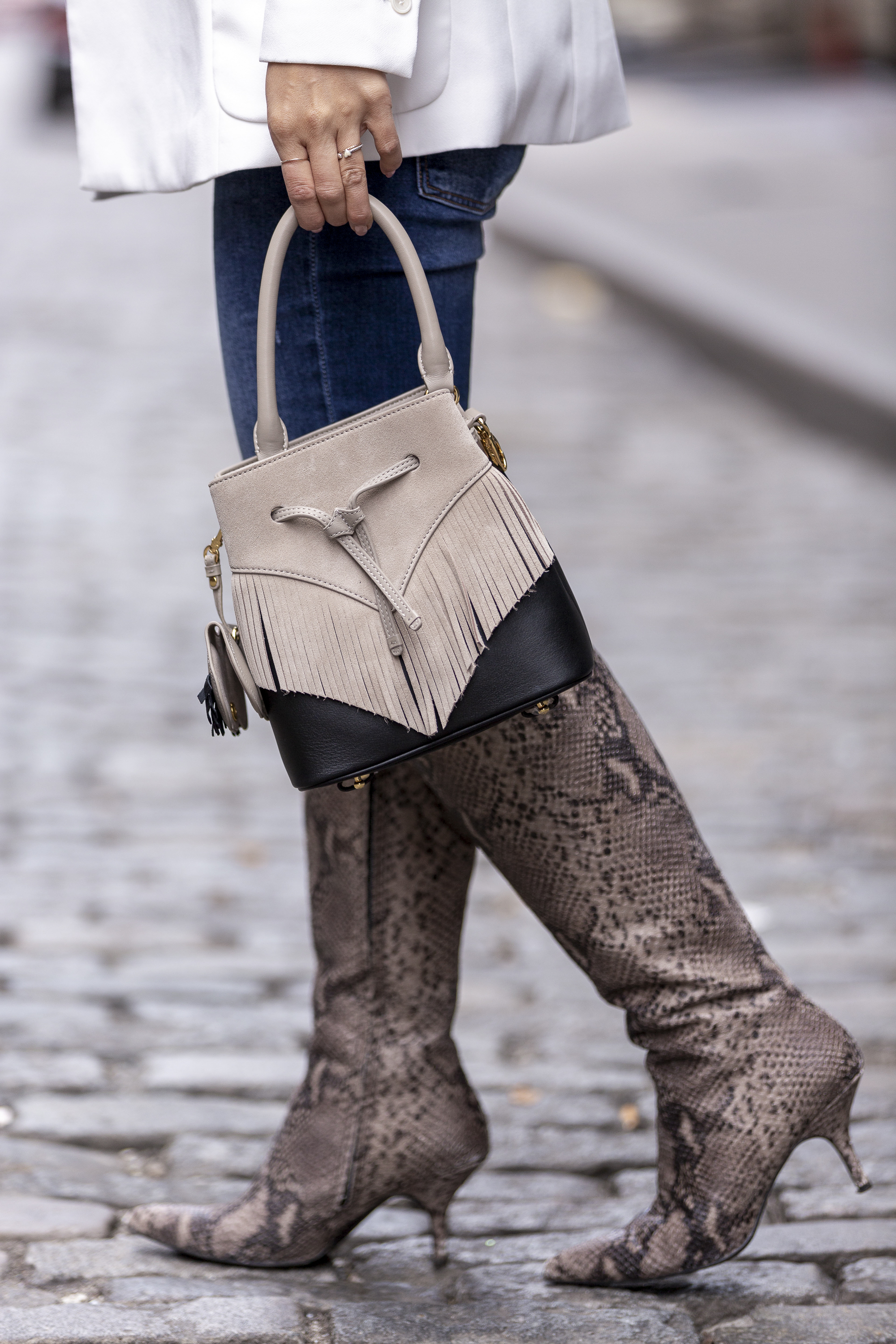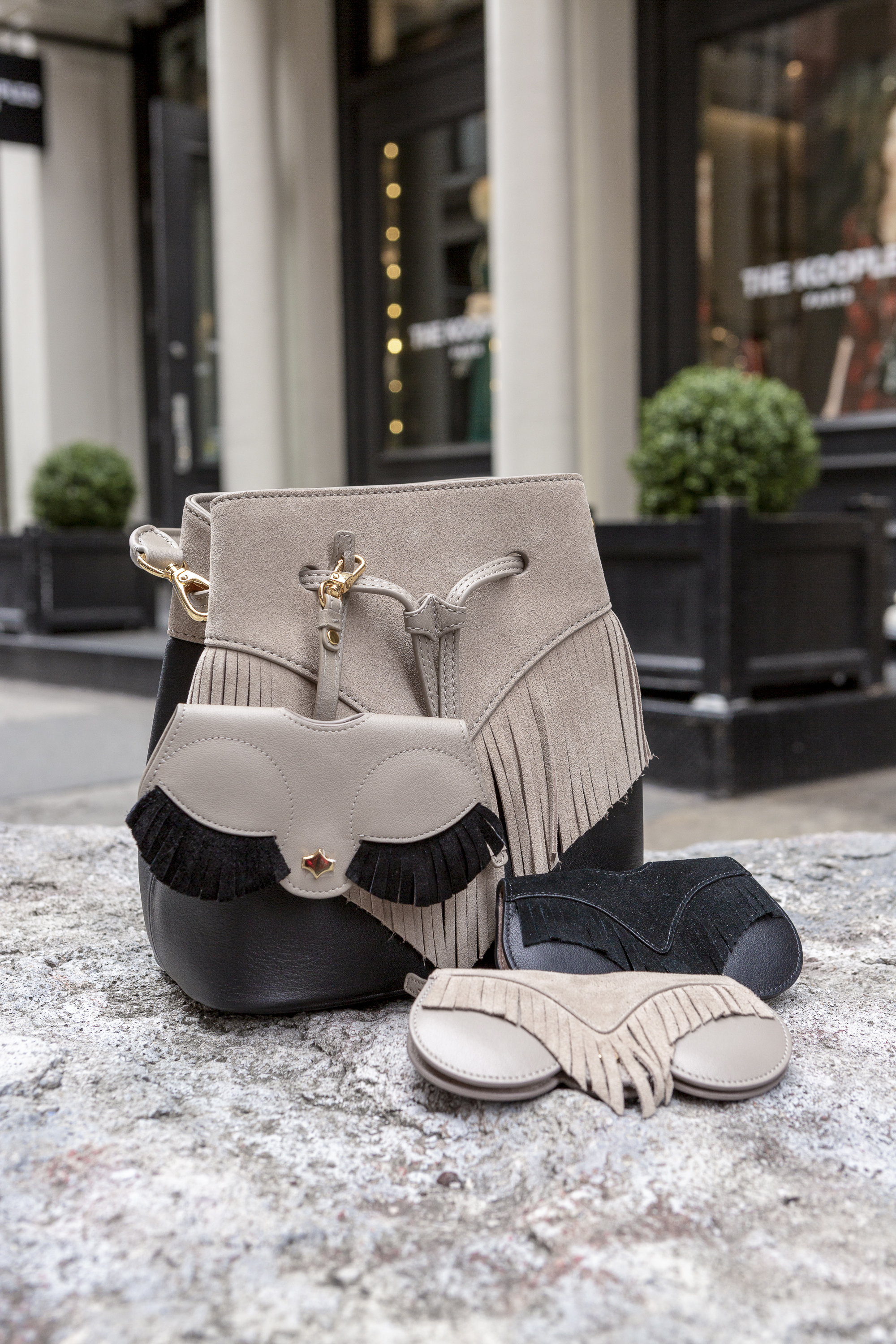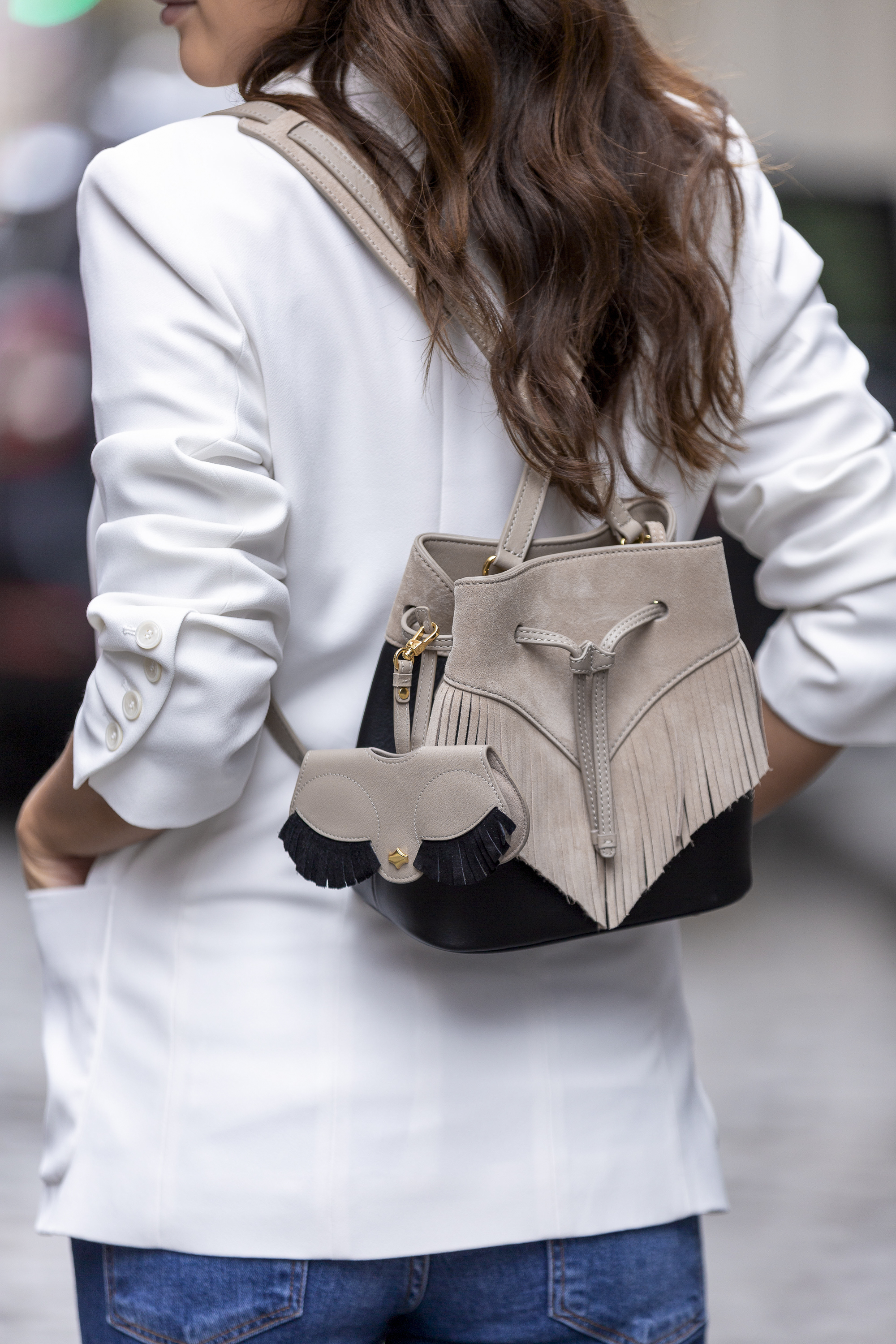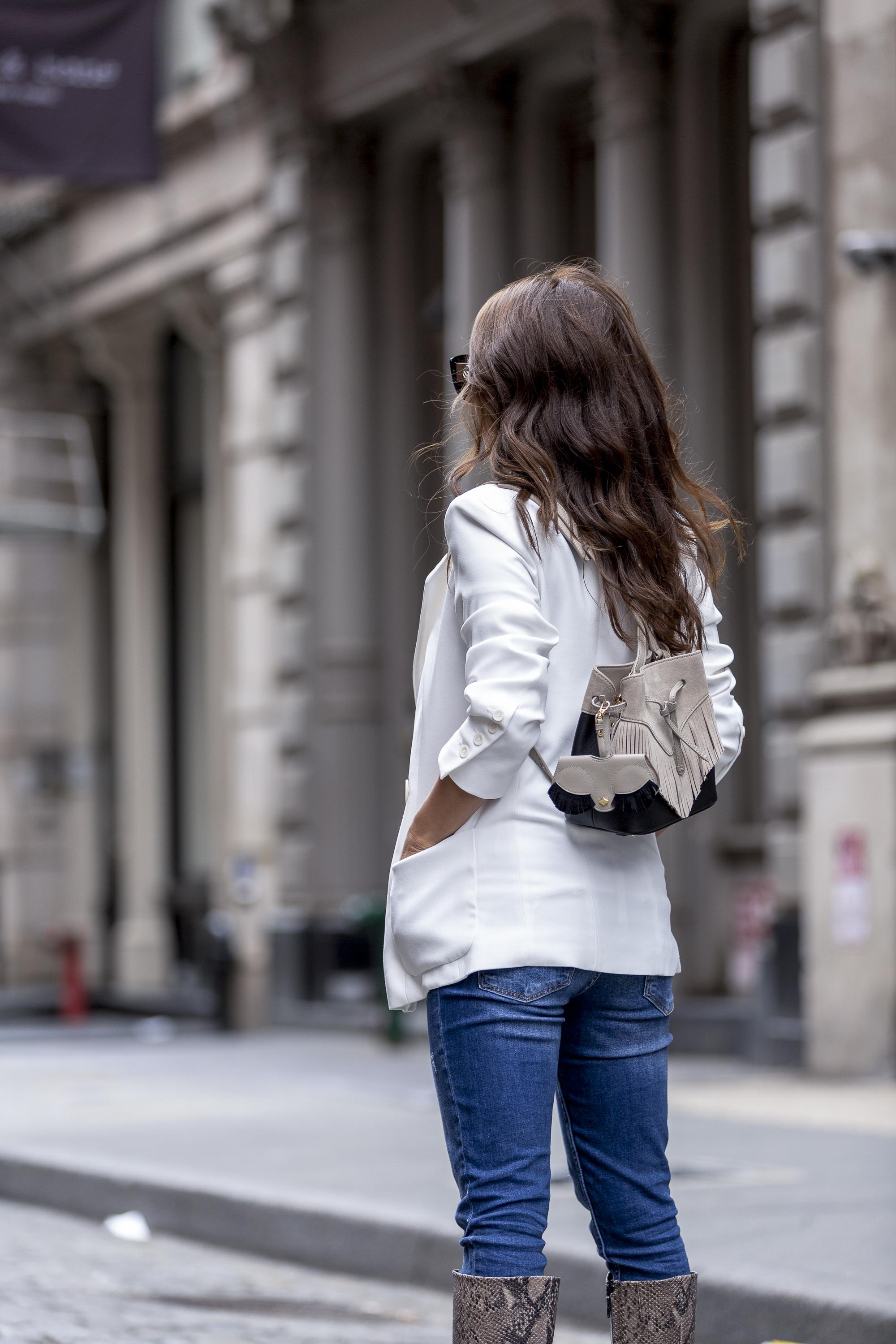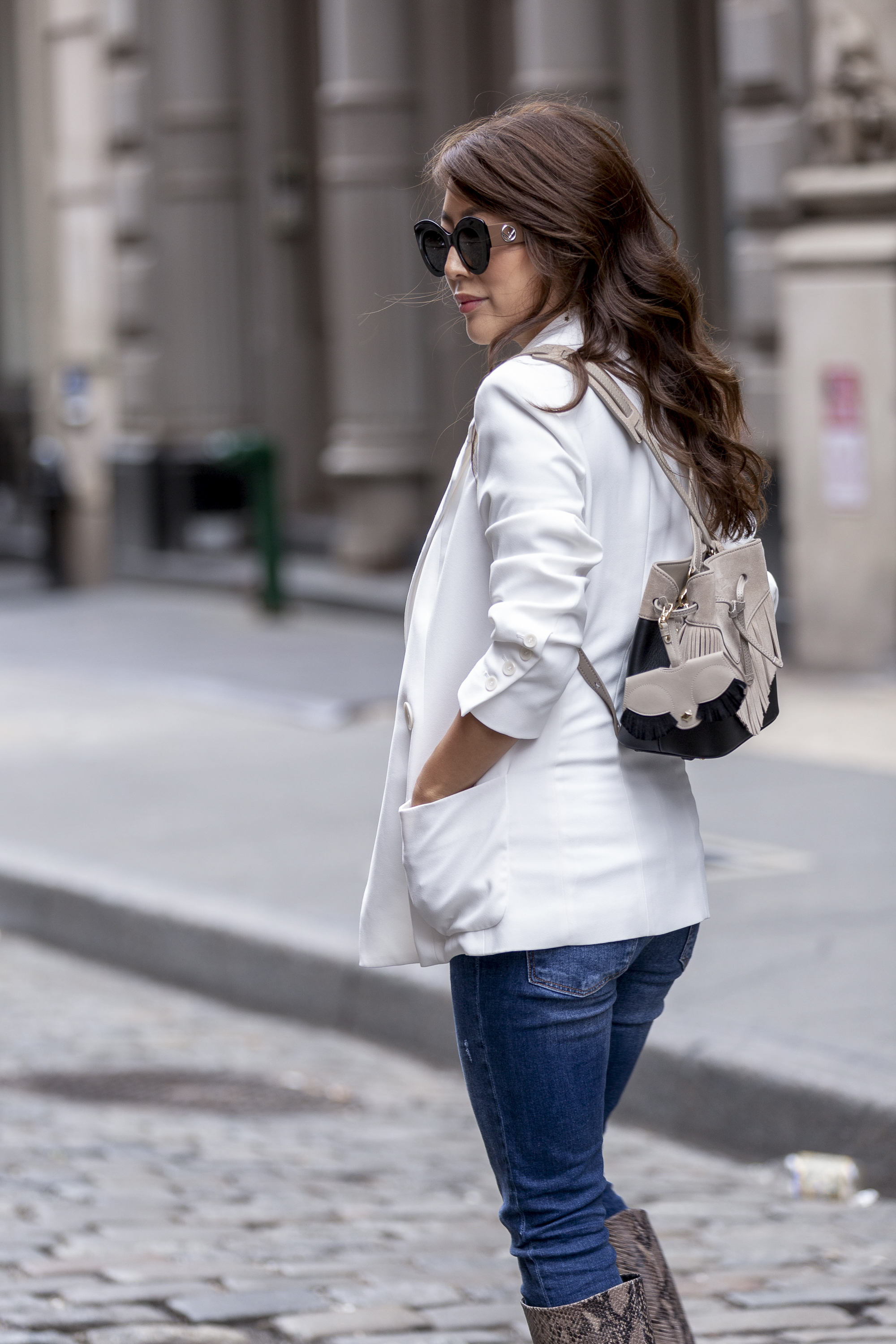 How cute is the Flirty Lashes SunCover bag? I fell in love with the color combo, the super cute design(I mean who doesn't want these long and voluminous lashes?) and the gold hardware. The size is perfect for traveling or a city stroll. And the best thing is, you can easily wear it as a belt bag! I'm obsessed with this feature. You just wrap the chain around your waist and hook it in. The bag chain can be worn single(length adjustable), double or as a waist belt. LOVE IT! If you wanna get your hands on your first ANY DI bag, I would highly recommend a SunCover bag. There are so many cute designs. You have to check it out here.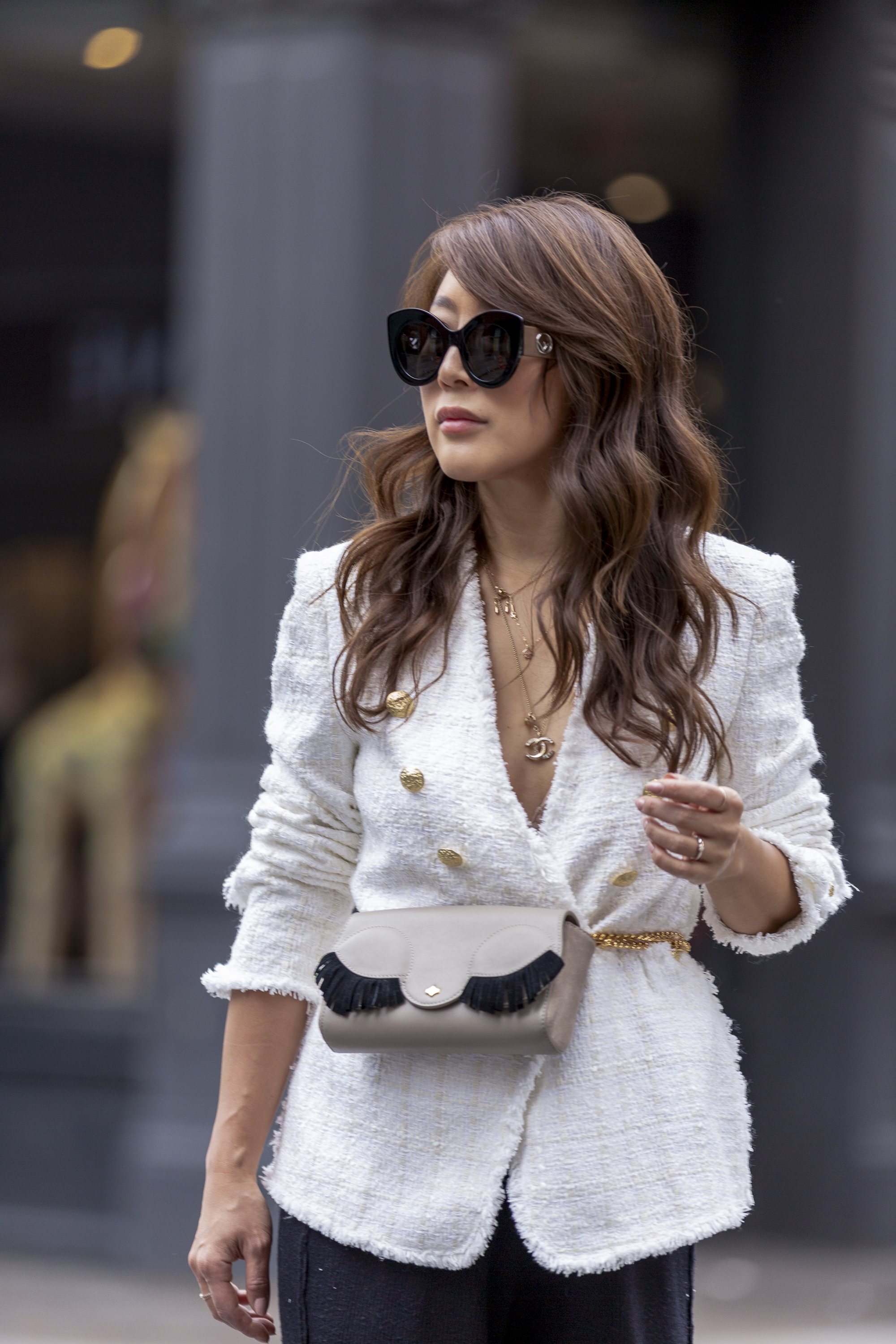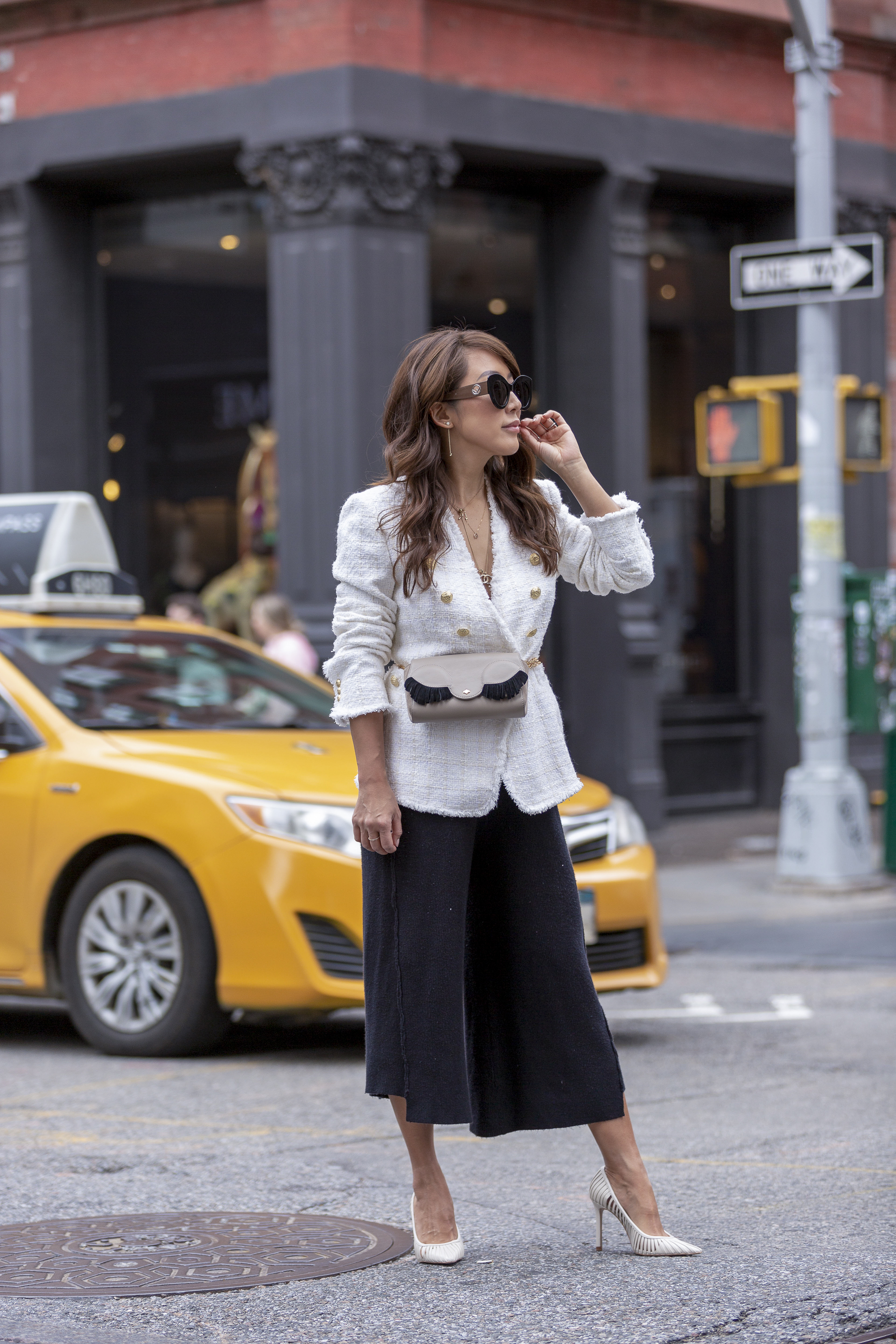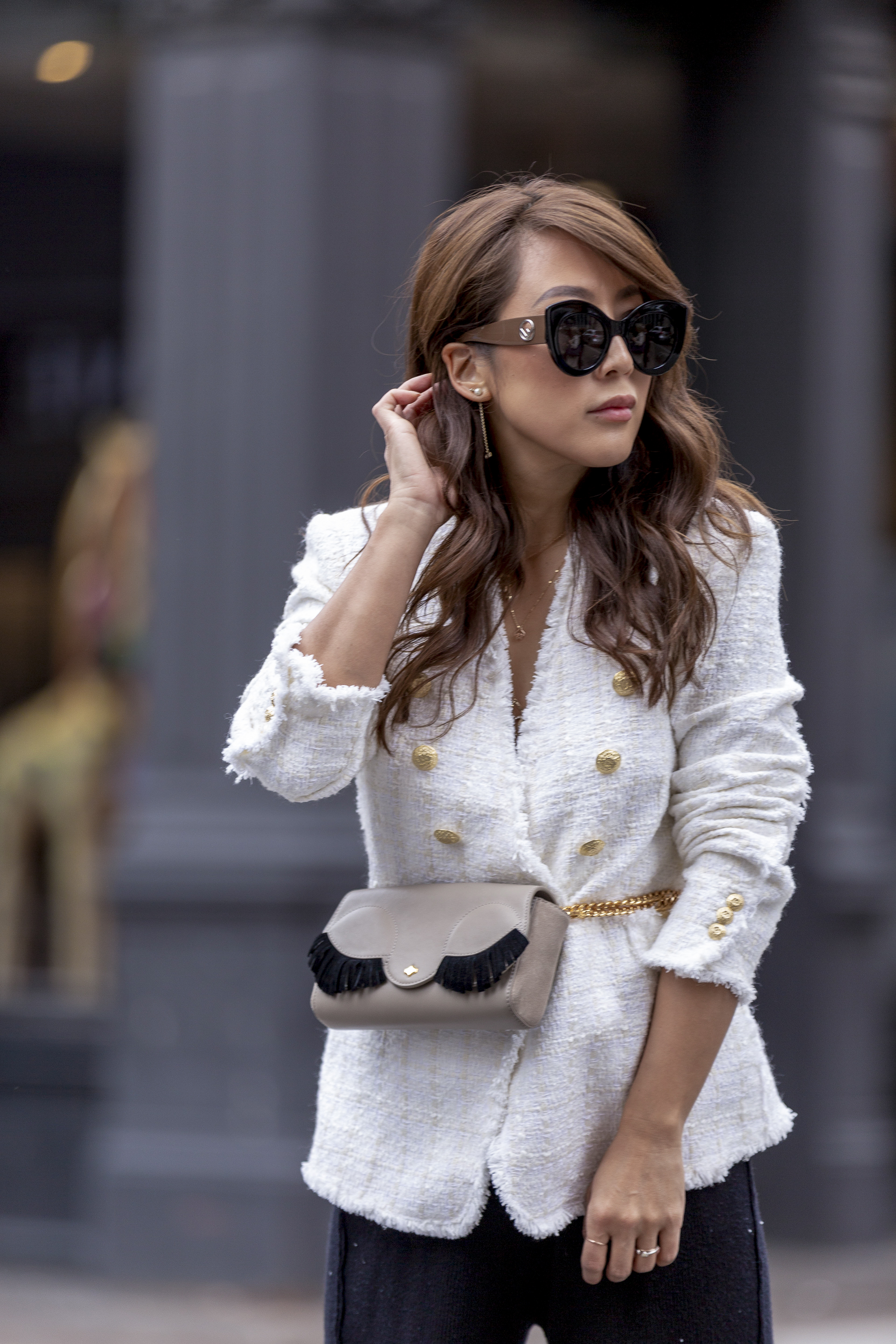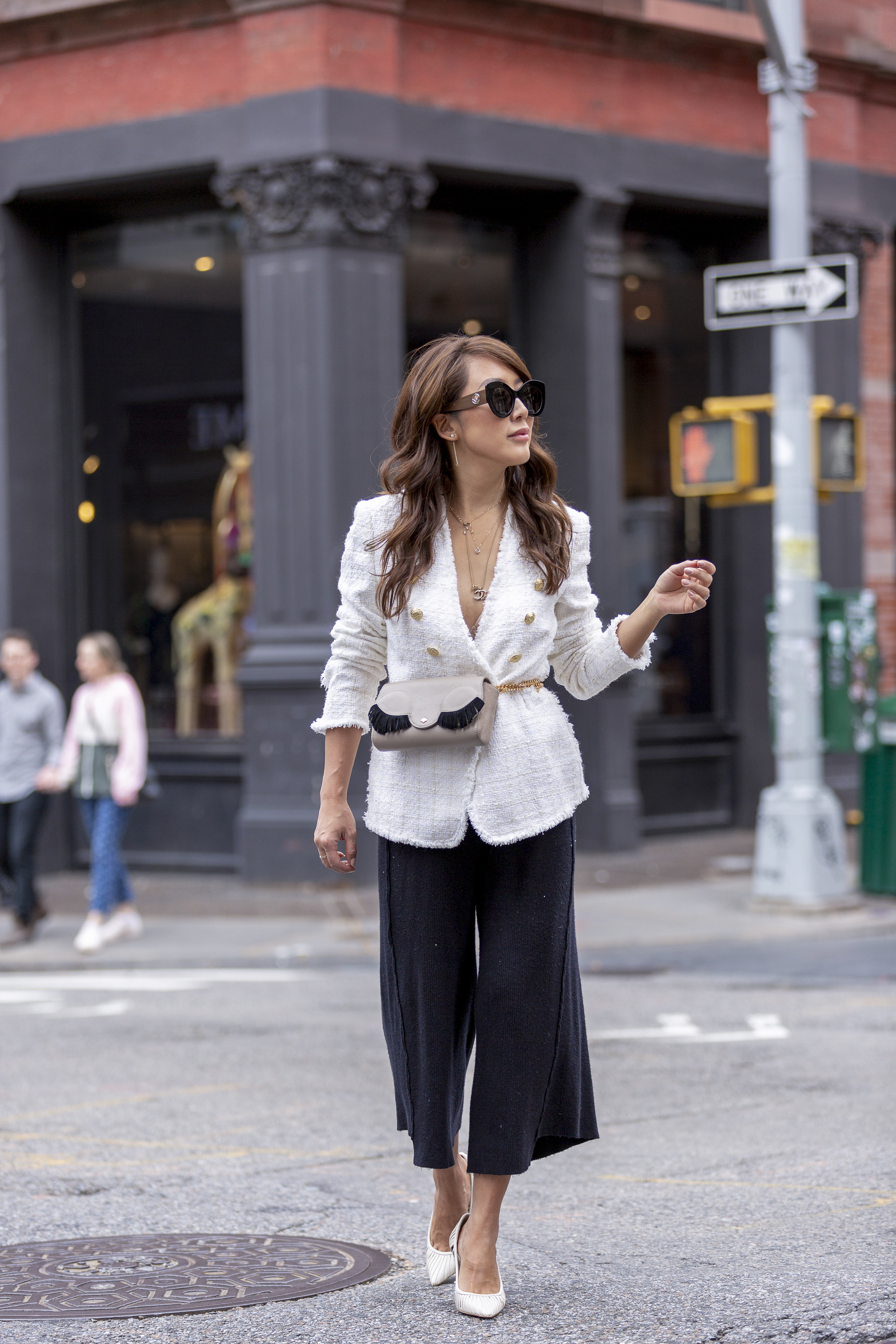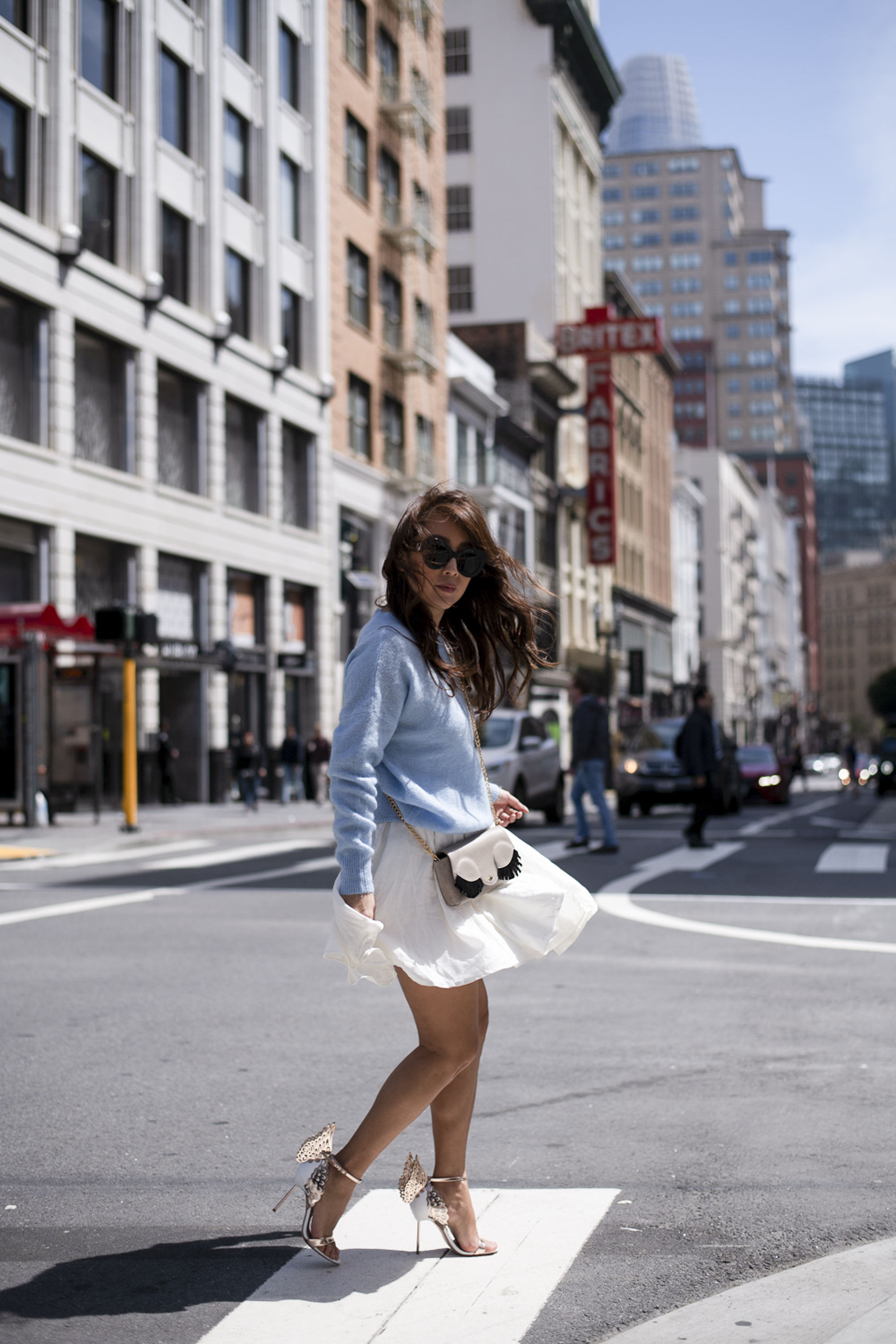 The Flirty Lashes SunCover bag made its first debut when I was in San Fransisco. I wore it crossbody and got so many compliments! This bag is definitely a crowd pleaser.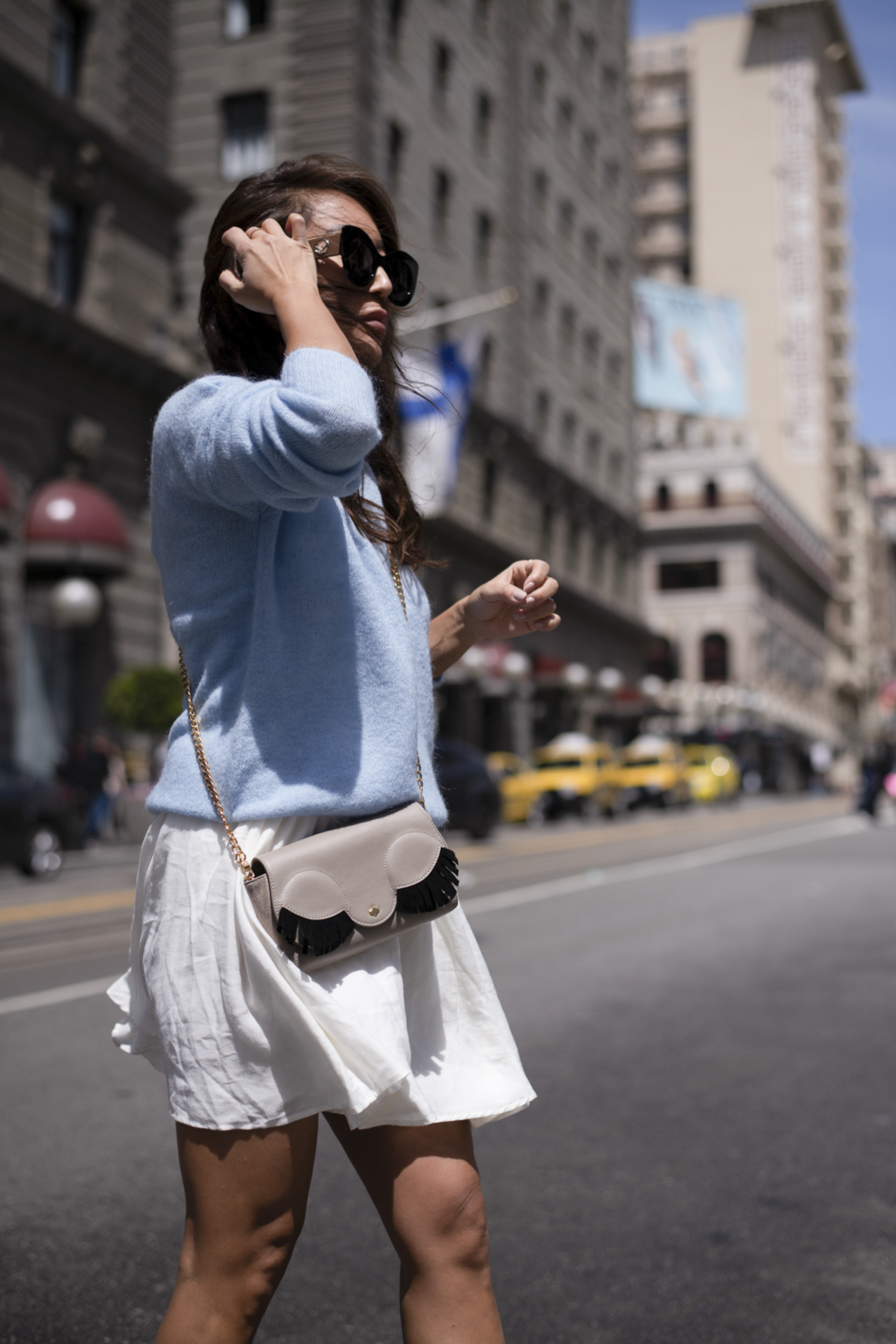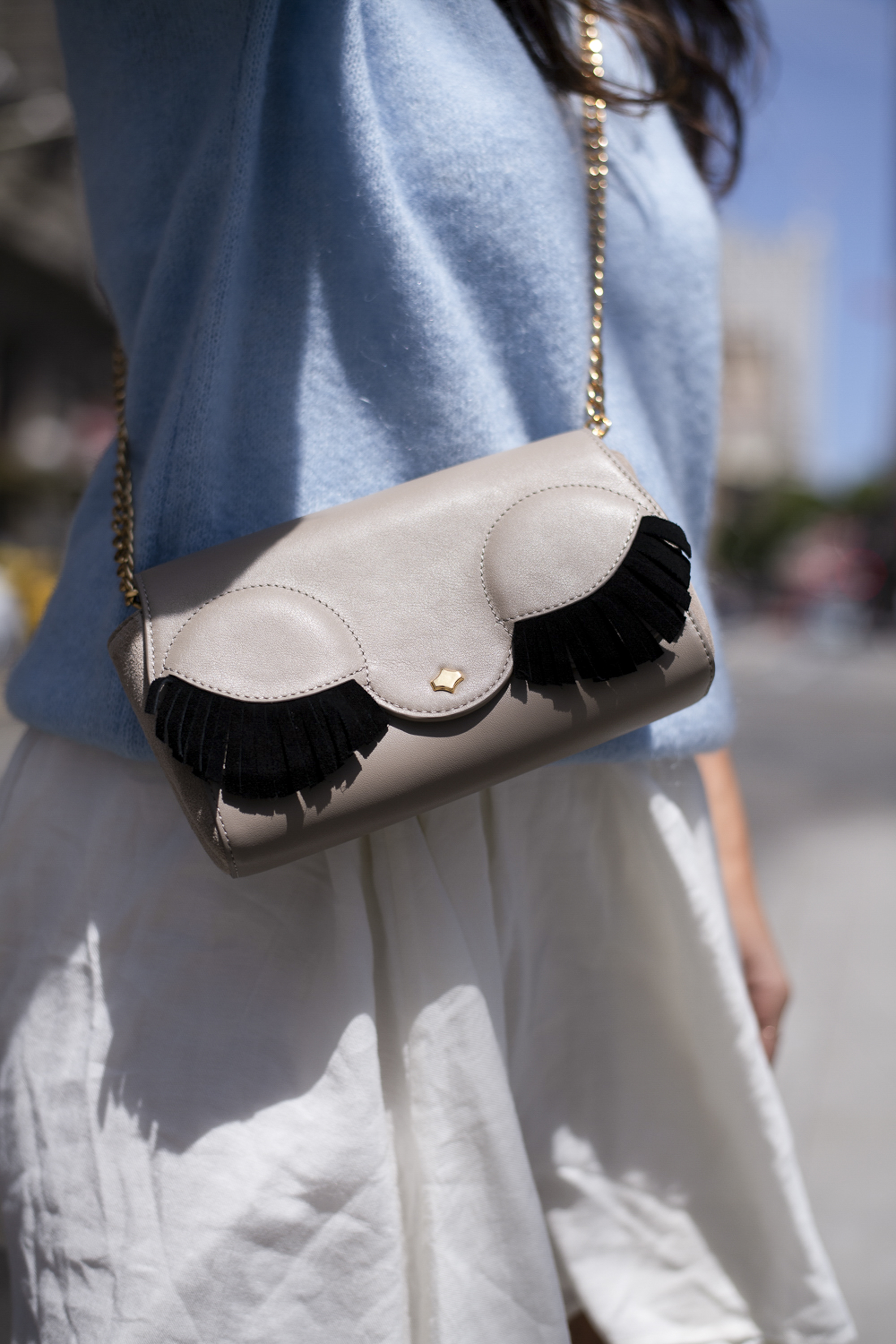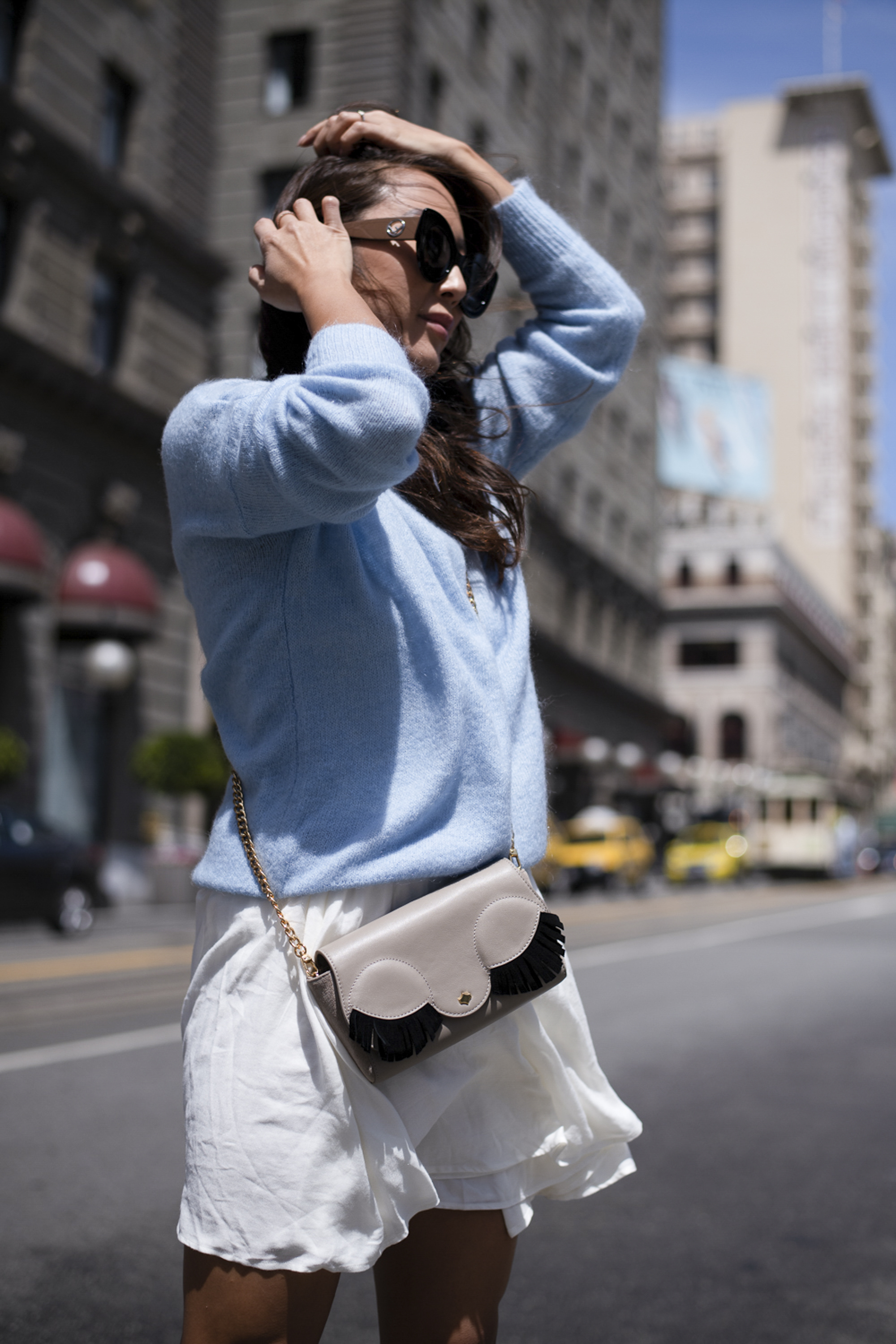 All bags by ANY DI
Photos from New York by WILD NYC
Photos from San Francisco by Lars

*In collaboration with ANY DI