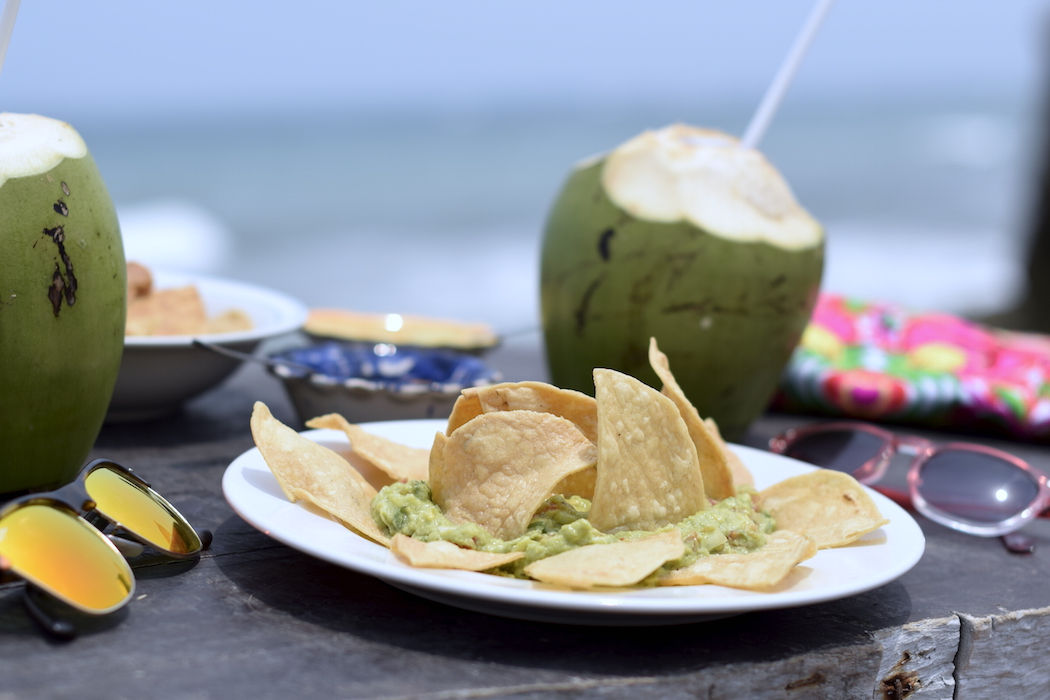 Tacos, Tulum and turquoise ocean! Yes, please! I'm so excited for my trip to Tulum next Monday and can't wait to be back. This trip was NOT planned at all, but sometimes you just take the chances as they come and say THANK YOU! :)
But there has been a slight change in my flight attendant life. As you might know I've been almost flying 18 years full time as a cabin crew and I was thinking of slowing it down a bit. Flying is so much fun and I get to create so much content for my blog and social media channels but it was also very exhausting to manage both 'jobs'. So I decided to go part-time! My company offers a variety of different part-time solutions, which I'm very grateful about. So as of March 1, I'm flying only 75%!
That means I can invest more time in my blog, have more quality time for myself and be able to attend more events. Are there any topics you would love to know about more? Leave me comments in the section below. Would love to hear your thoughts.
So I got a bunch of days off due to my part-time, that I spontaneously decided to fly to Cancun! And believe me, since I made this decision my online shopping carts exploded.
Are you ready for my Tulum packing list?
1. I'm so in love with this bathing suit. It's such a flattering color and fit, which you can also wear with shorts as a body suit. I'm wearing a 34 and a little bit tight. But I wouldn't size up.
2. This dress is a keeper! And it's on sale! XS was already sold out but I'm good with size S. It's really short for a dress, so I would definitely go with shorts underneath or wear it off the shoulder. Such a versatile piece(dress/top/off shoulder). Make sure to wash it cold. Otherwise it will shrink to kid's size.
3. This palm tree dress is so so cute. Very comfy to wear. Don't flip out when it's sold out. Save it in your favorites and check on it once in a while. There are often returns, so be quick. That's how I shop. ;) I ordered a 36, since it was the only size available. And then it was sold out again.
1. Major polka dots love! Nothing more to add. See me twirl in Tulum. ;) This dress runs true to size and has a zipper in the back. Fabric is not stretchy. So if you are a busty girl, size up.
2. I'm swooning over anything with pleats. These kinds of dresses are the best travel pieces. Period! I will do a separate post about stylish travel items very soon so stay tuned. Buy now or cry later. This pleated color block dress really so easy to wear but still so effortless chic. I ordered the petite version in 34 and it fits like a glove. The color in the photo looks like white but it's actually more off-white or close to cream. Like the typical Chanel color combo black and beige.
1. This
ruffle top
is so much fun to wear. Stay tuned how I will style it in Tulum. Will probably show it on Instagram stories.
2. I bought this top in white and will definitely get at least one more. It's a timeless v-neck cami, so simple and chic. Have a closer look at the v-neck as you can't really see the details. Get it now and thank me later.
3. You might have seen this top already in navy on Instagram. And it's hands down my favorite cami ever. Can we talk about lace and those cute little buttons? Yes, we can.
These items won't make it, due to delivery time.
1. Stars and pineapple sneakers. I mean.
2. These shorts run small and they are cheeky. I've ordered a 34 and it showed half to my butt. ;) So I returned it for a 36. I really like the color and washing and you should wear it at the beach..only. Just kidding.
3. You know how much I love ankle strap heels. These remind me somehow of Gianvito Rossi heels. Swoon! But much more affordable with a lower heel. Best shoes for travels if you wanna be chic but still be able to walk (after one or 2 cocktails).
What I also shopped this week:
1. I know, I know. I'm super late. But I finally jumped on the Gucci wagon. Don't blame me. I've ordered the men version of this belt as I liked the width of it. 3cm. Perfect. Come to mama.
2. This belt is the most popular Gucci belt. The fashionista belt. ;)
3. I'm not the typical pants girl but these ruffle pants got me like <3. It's a stretchy fabric and so comfy to wear. Probably my favorite non-denim pants at the moment. I've shot a look yesterday which will be online soon. I also ordered the matching top this morning as there were some sizes restocked.
Happy shopping Saturday my loves!
xx
Ji