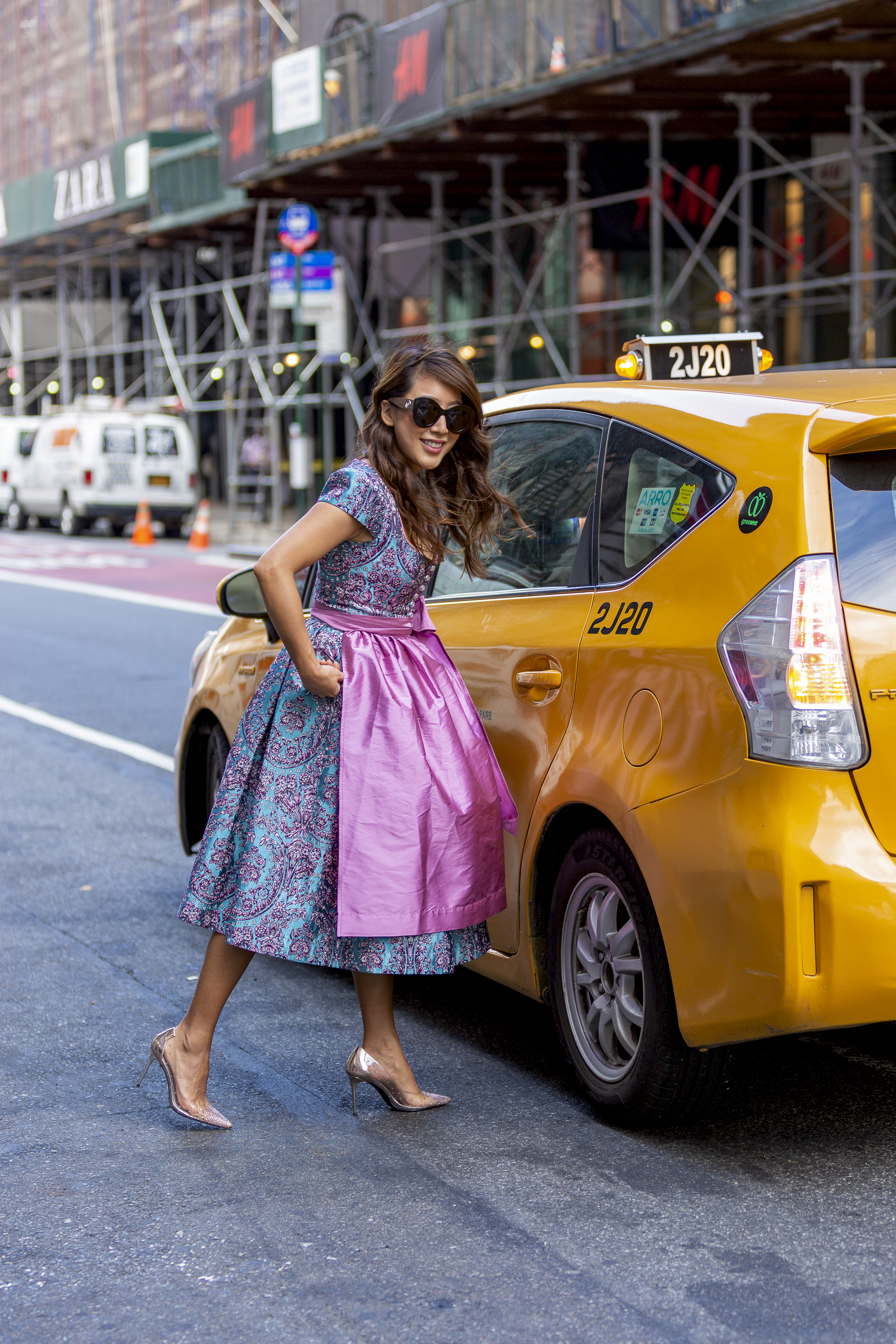 Oh Munich! Not even four weeks left until the world's largest beer festival called Oktoberfest will take place in the midst of Munich attracting millions of tourists from all over the world to celebrate an old Bavarian tradition.
I can already feel the excitement as I see all the vendors and beer breweries setting up their booths and tents for the Wiesn as the locals would say. It will be so much fun!
What to wear to stand out from the crowd? All fashionistas in Munich have at least two or three of the traditional dress called dirndl in their wardrobe. And I have the answer for all stylish ladies! Trachtlerin is the young and modern dirndl line designed by Schatzi which is an established dirndl brand here in Munich. You can customize your dirndl and choose from hundreds of pattern and colors to design your very own dirndl made by Schatzi. Katharina Lucas is brain behind the brand and she decided to create a younger ready-to-wear line called Trachtlerin where design meets style.
I had the opportunity to pick three of my fave dirndl from the new collection to shoot it all over the world. Without any further delay, let's start the journey of Trachtlerin dirndl!
Trachtlerin and the City
When I saw this brocade dirndl, I immediately thought of Sex and the City. This dirndl has such a glam feeling with that undeniable Carry Bradshaw vibe. And I knew I could rock it in New York with my sparkly glass heels. The color combo is absolutely stunning and the shiny silk apron adds an elegant touch to this very special dress. This dirndl was the absolute head-turner when I shot it in New York. And I also had my very own Carrie Bradshaw moment in this Trachtlerin dirndl! Love it!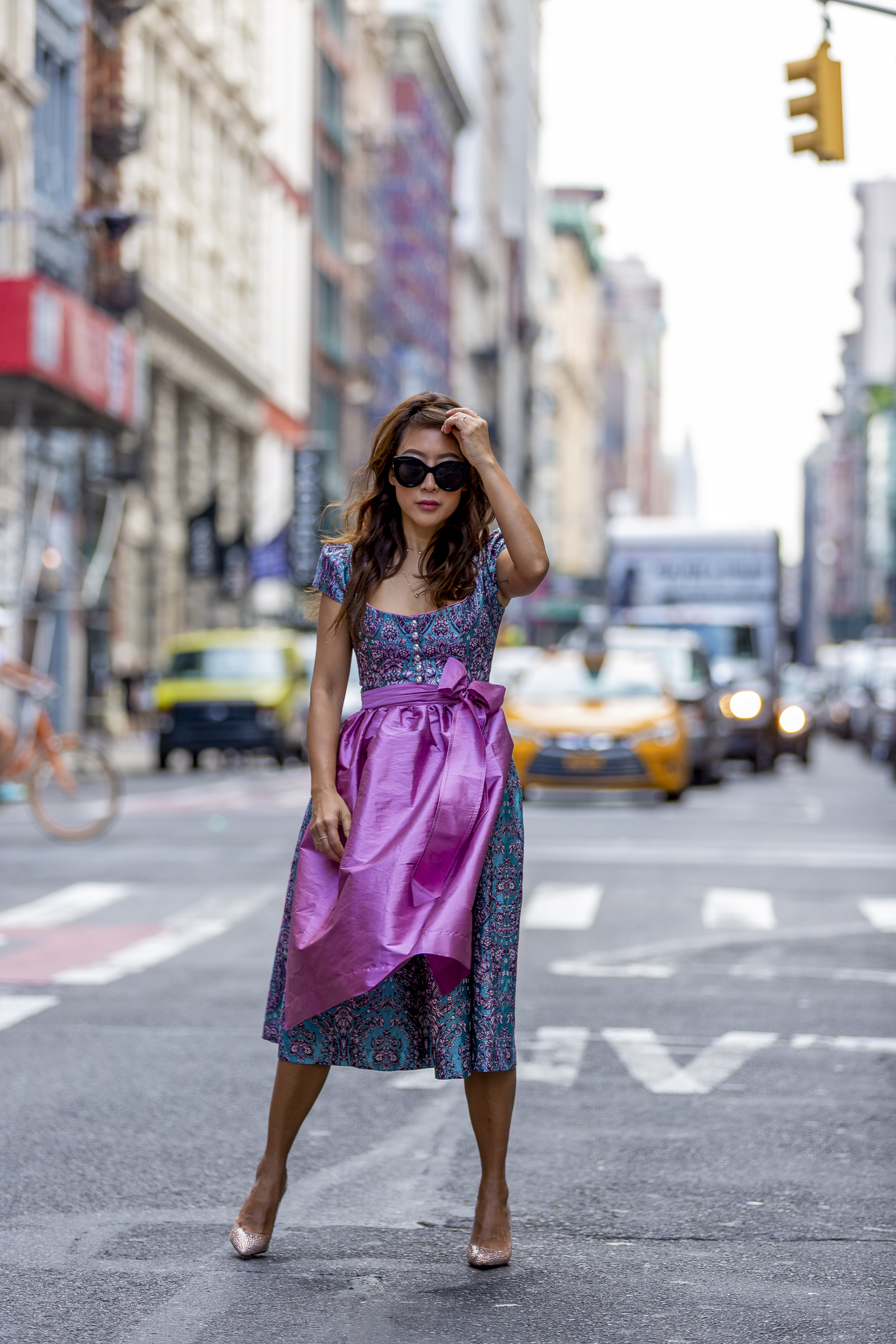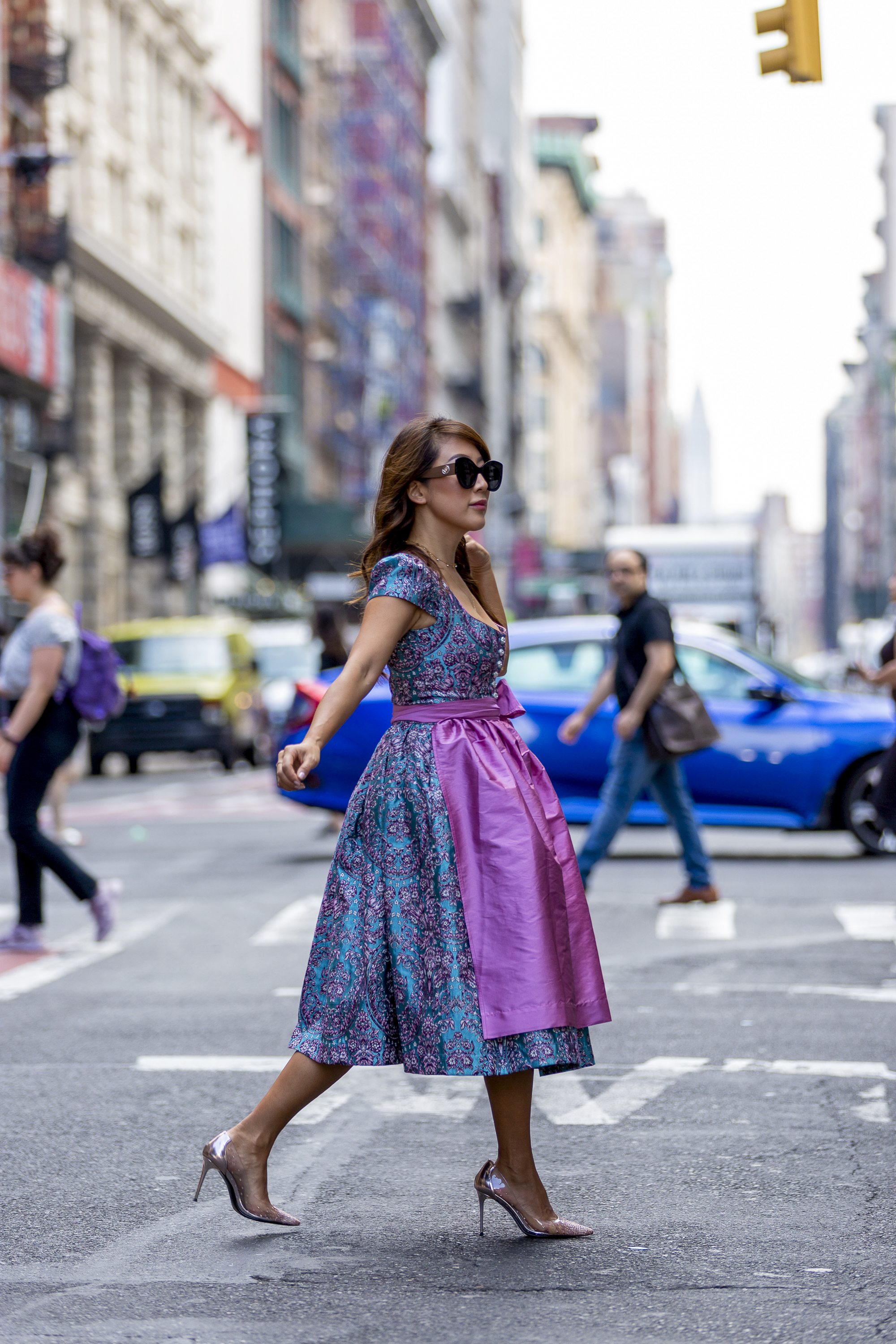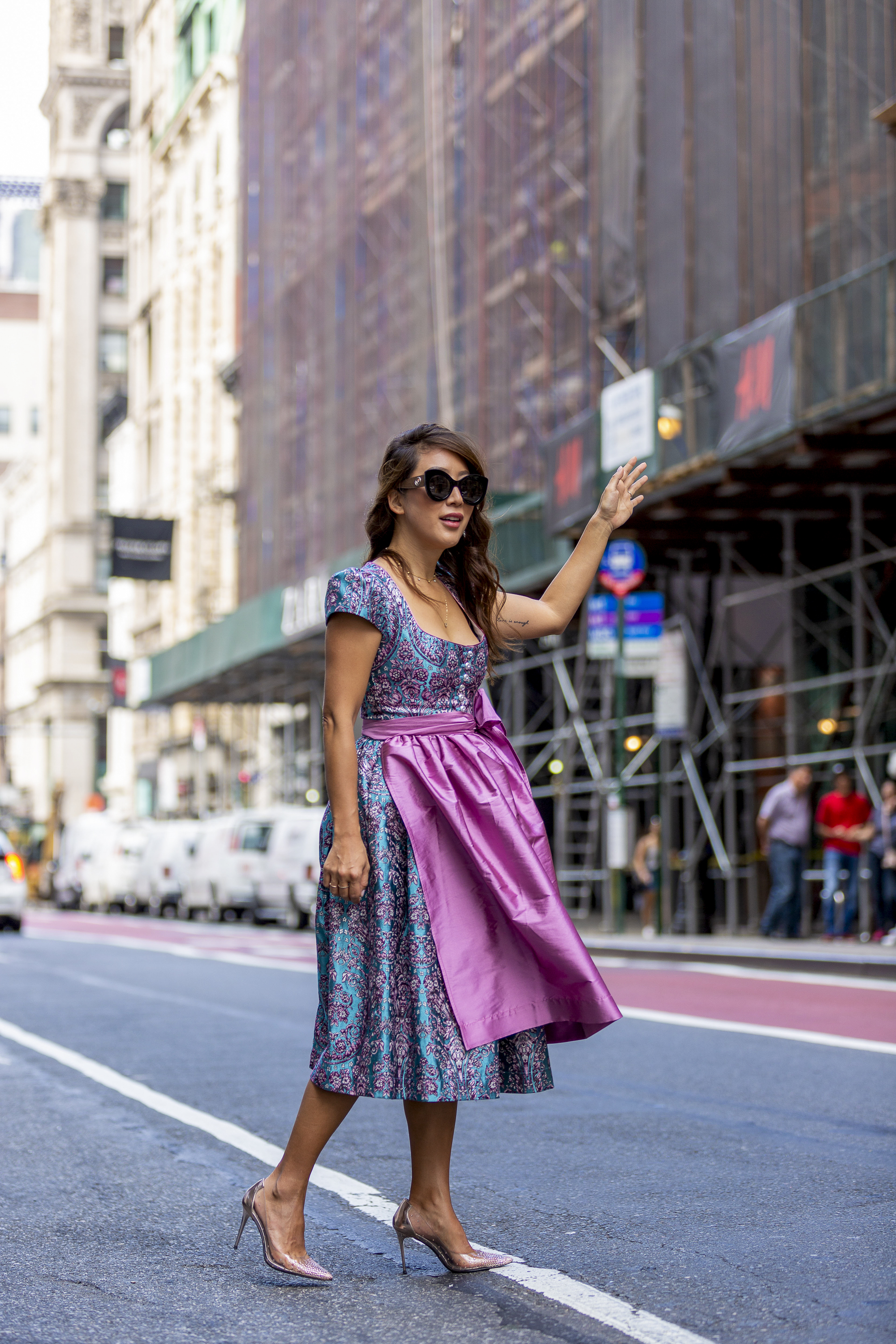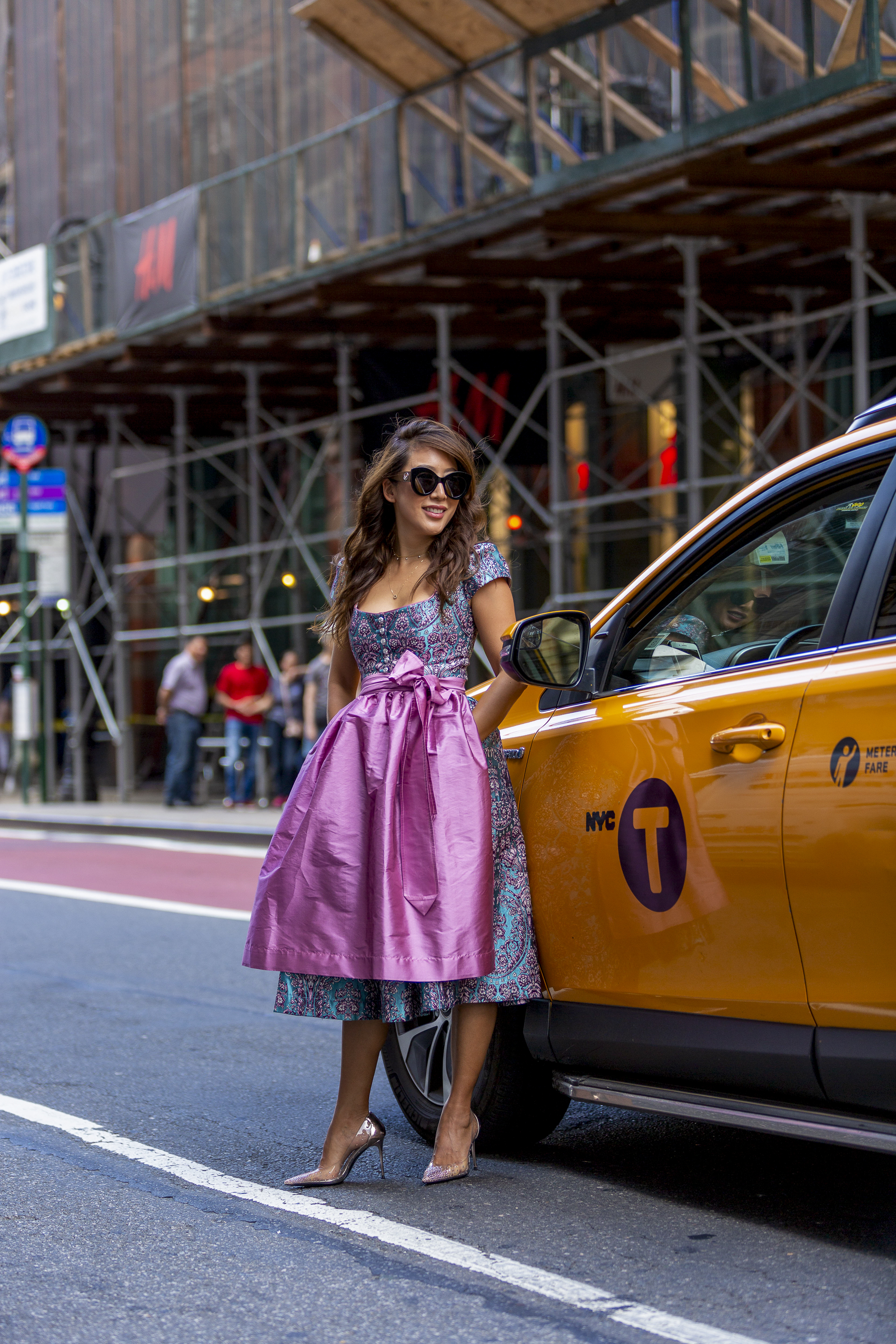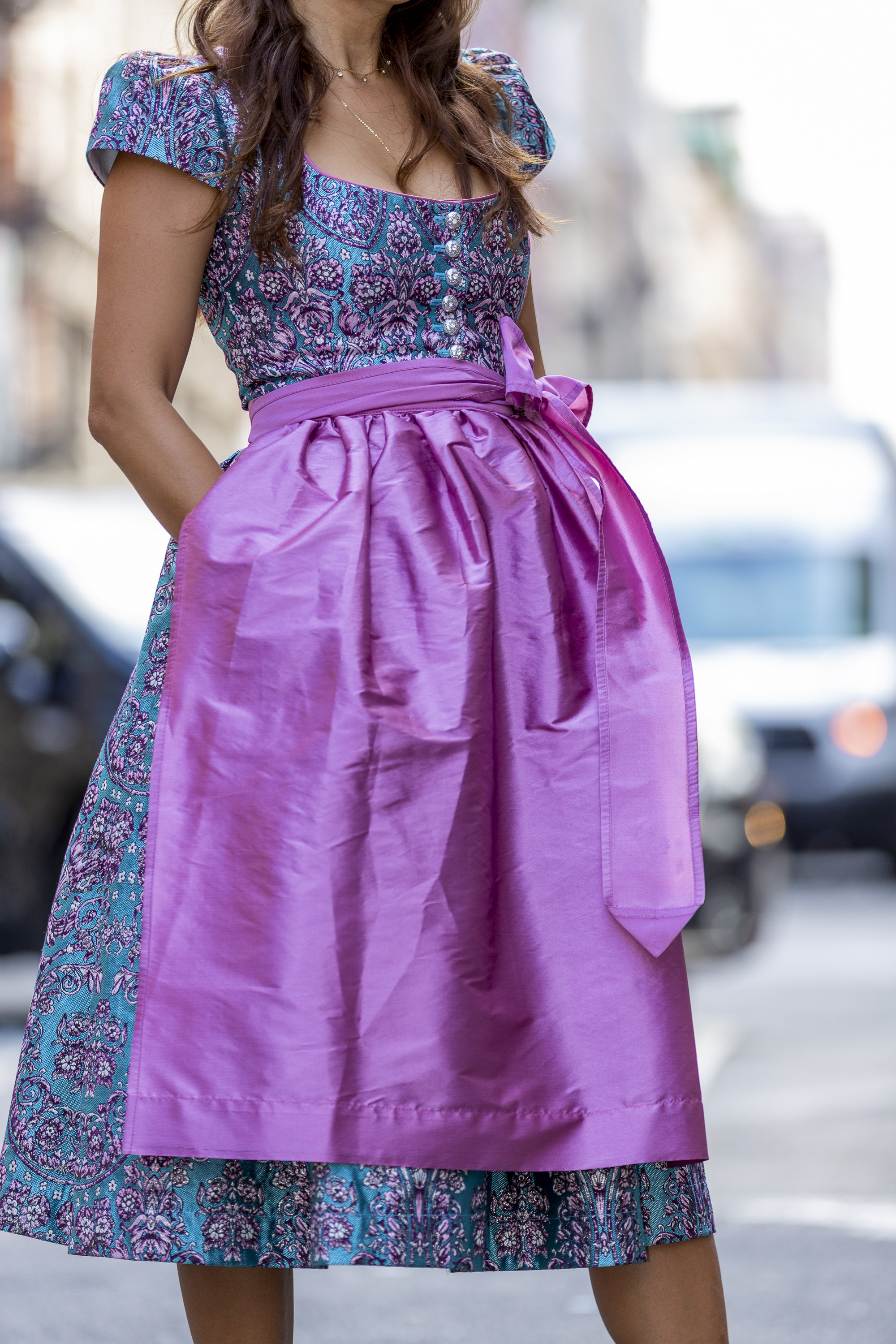 Photos by Emerson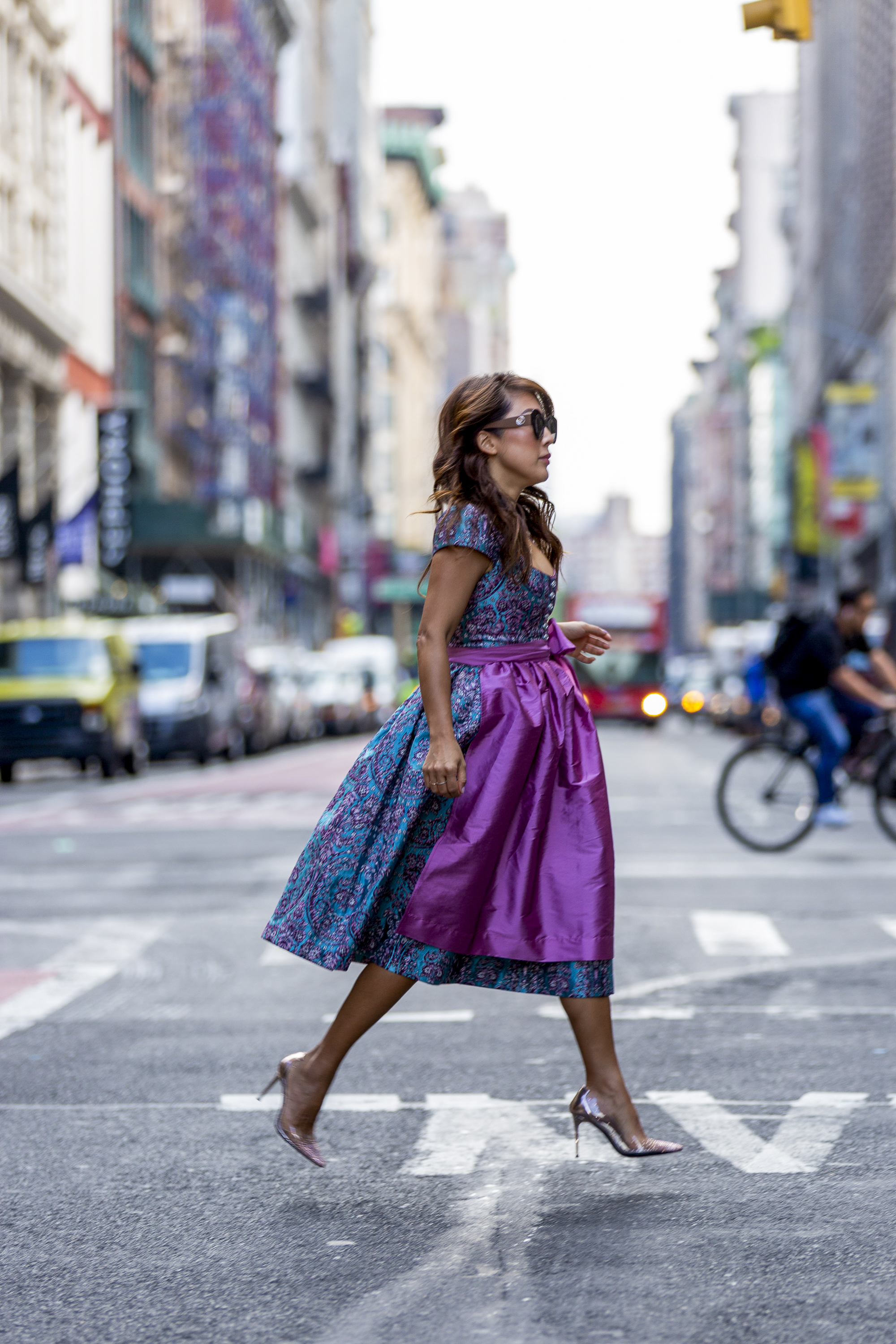 Classy in Munich
This dirndl just took my heart in an instant. I was actually looking for a bright color design this year, so this was just perfect. I took it with me to San Diego to shoot it in the Joshua Tree National Park and it fit perfectly in the backdrop of the beautiful landscape scenery. I'm obsessed with the details like the golden buttons and the small trail on the backside. What a classy piece of art! This one is my favorite Trachtlerin dirndl of the entire Trachtlerin collection.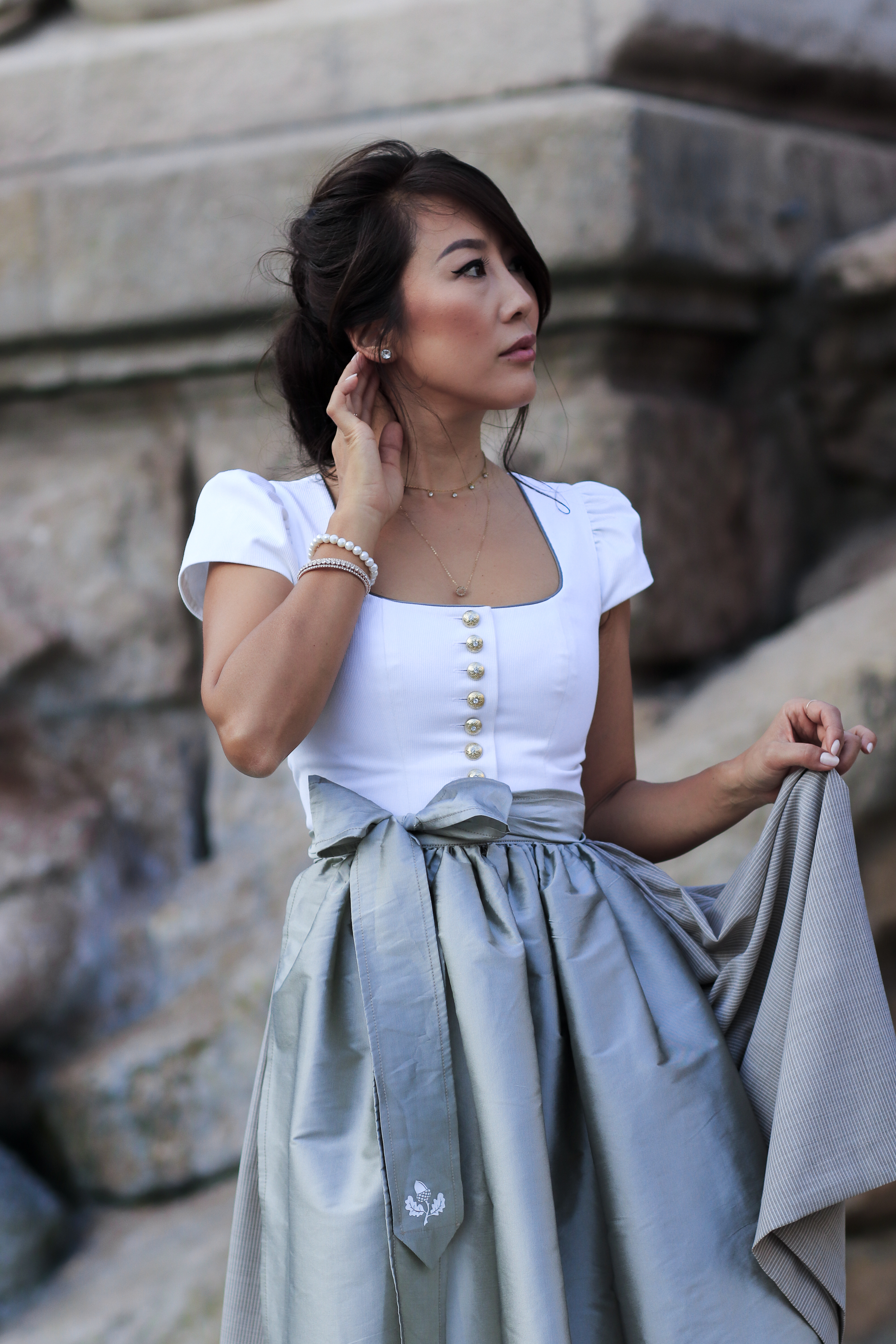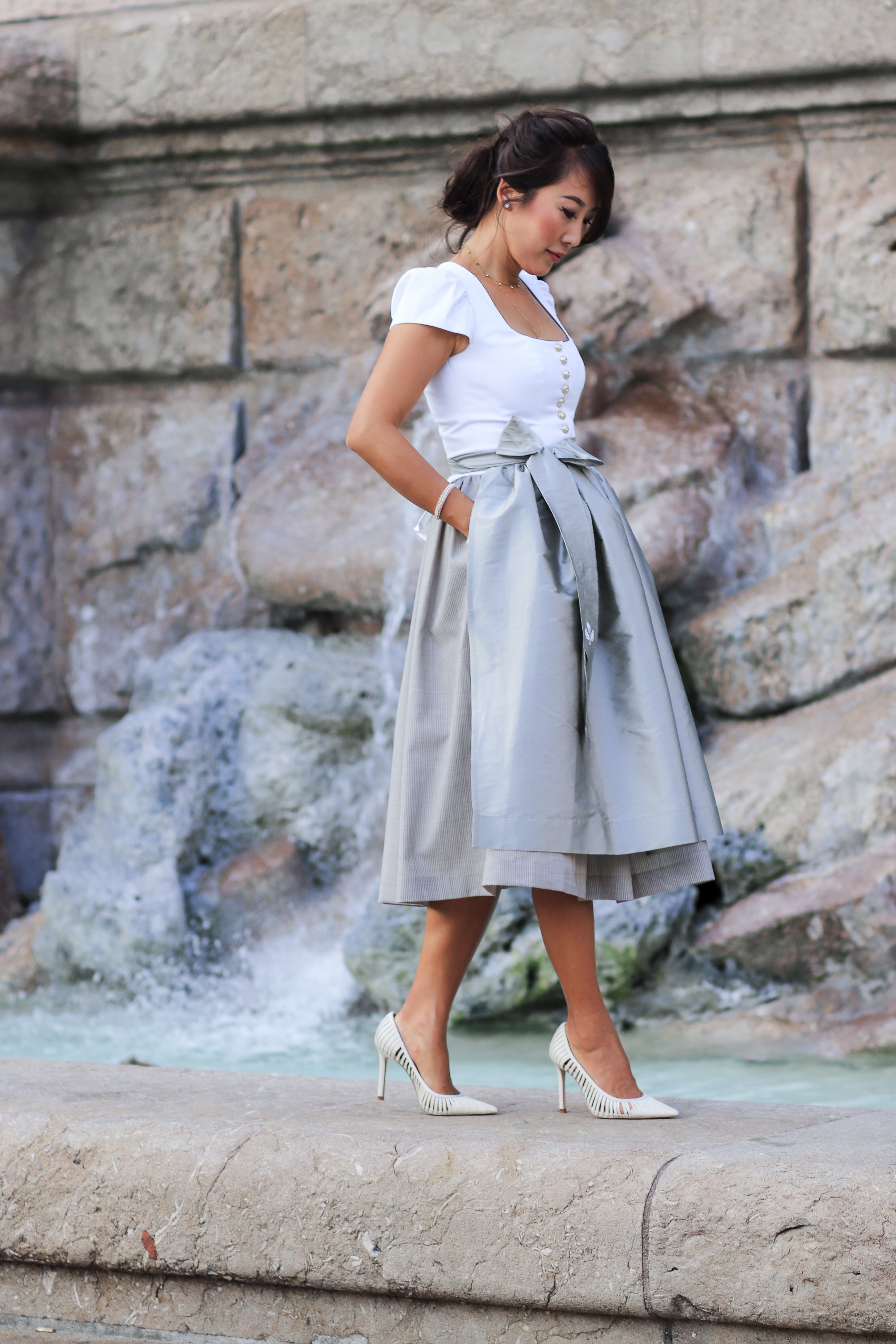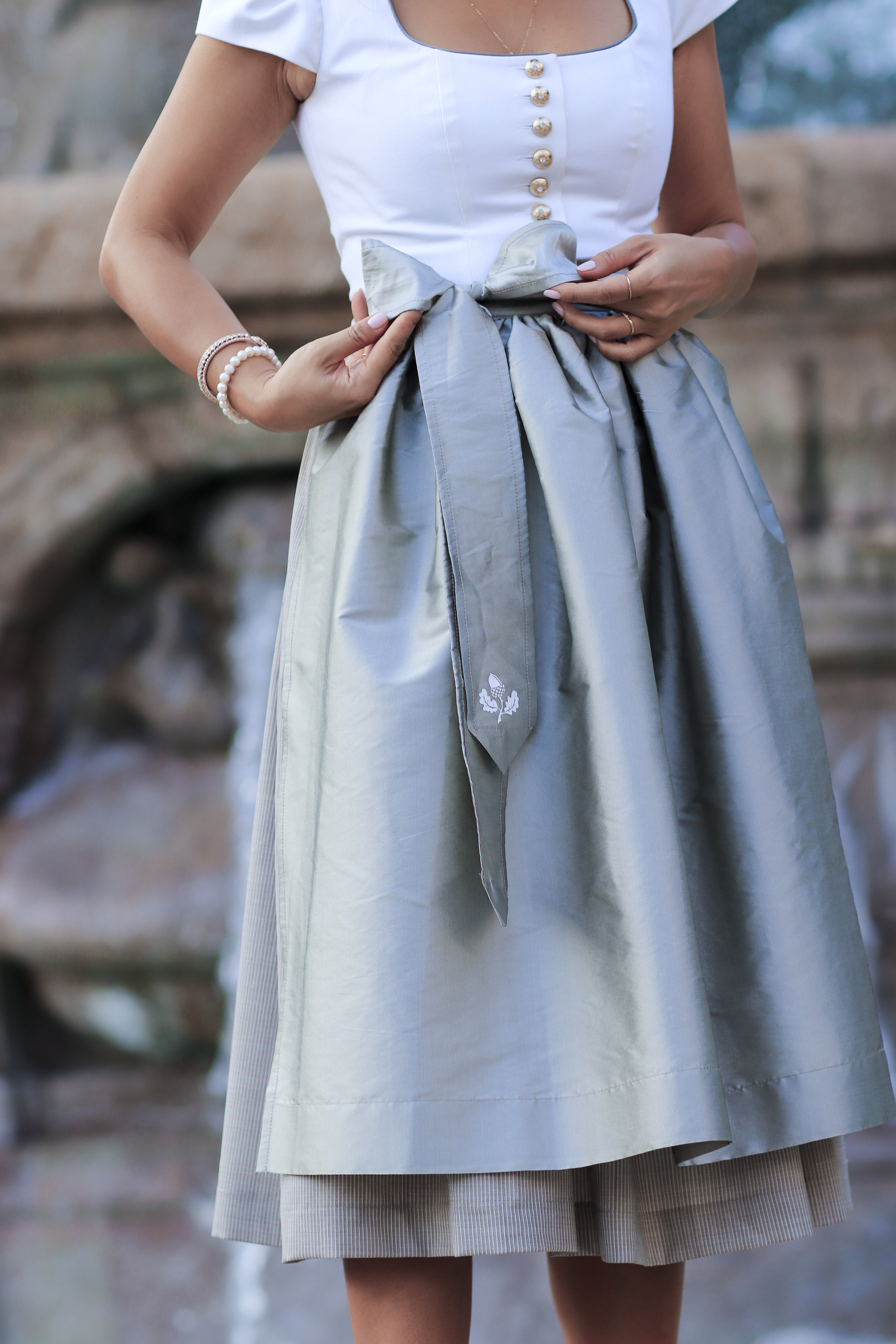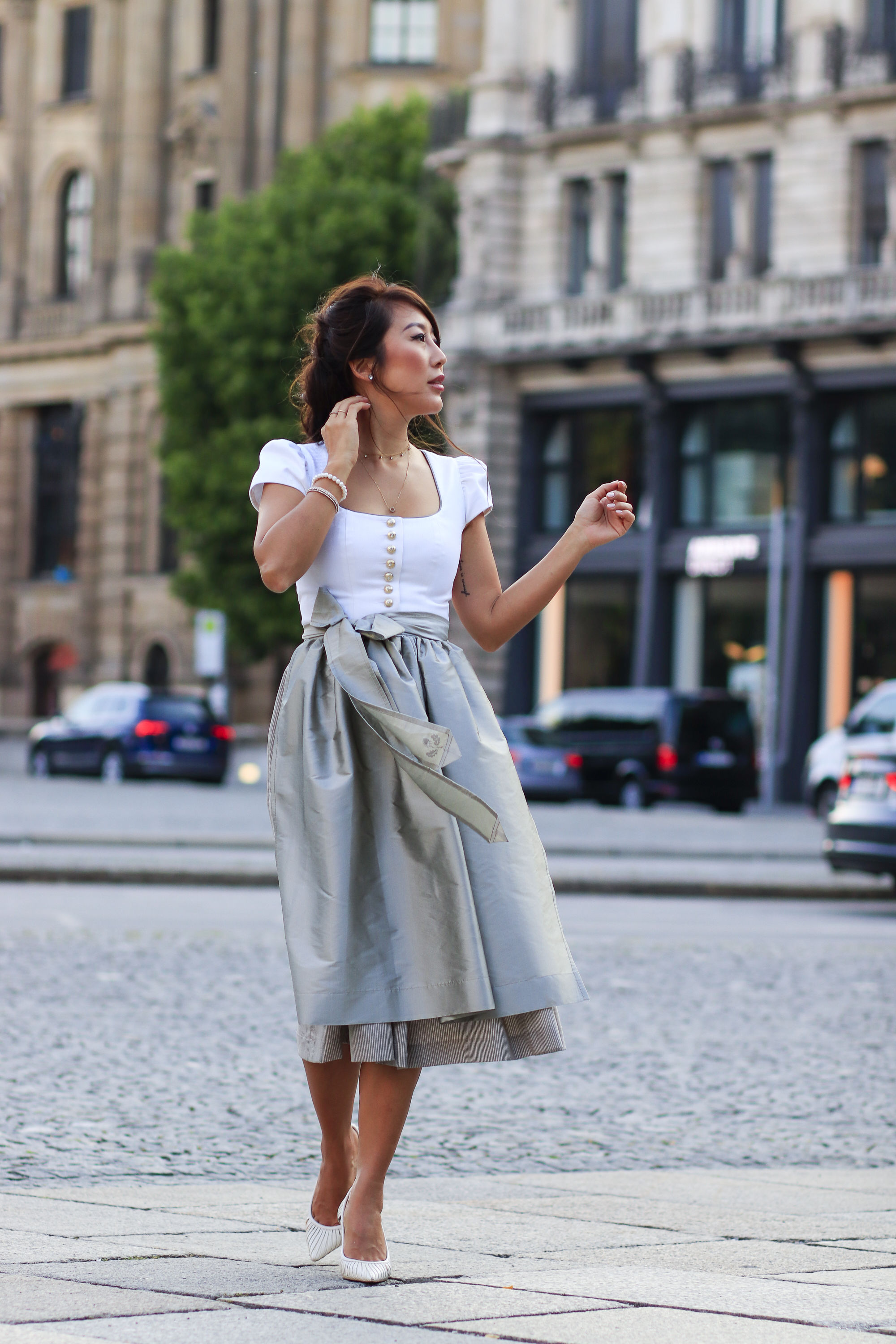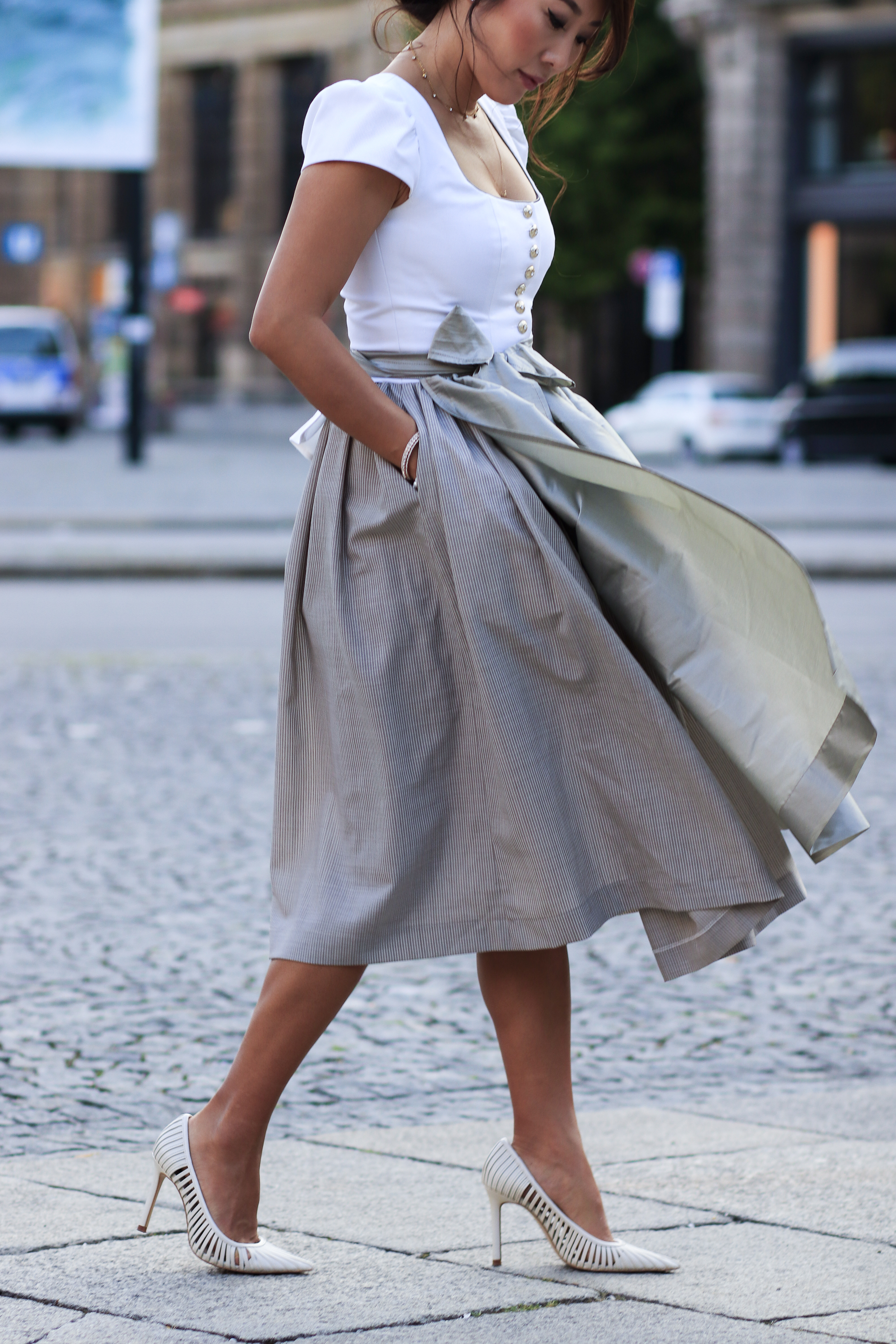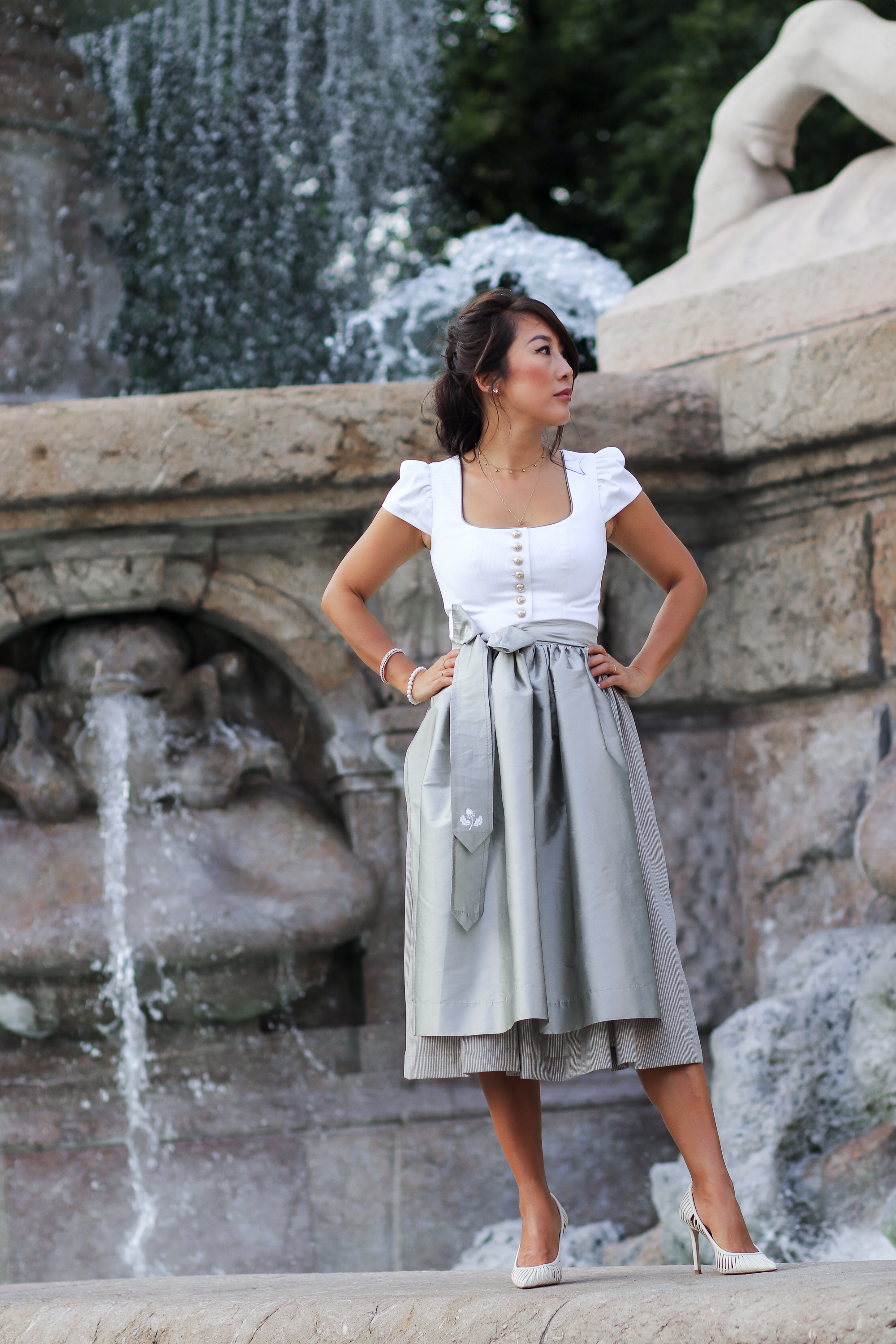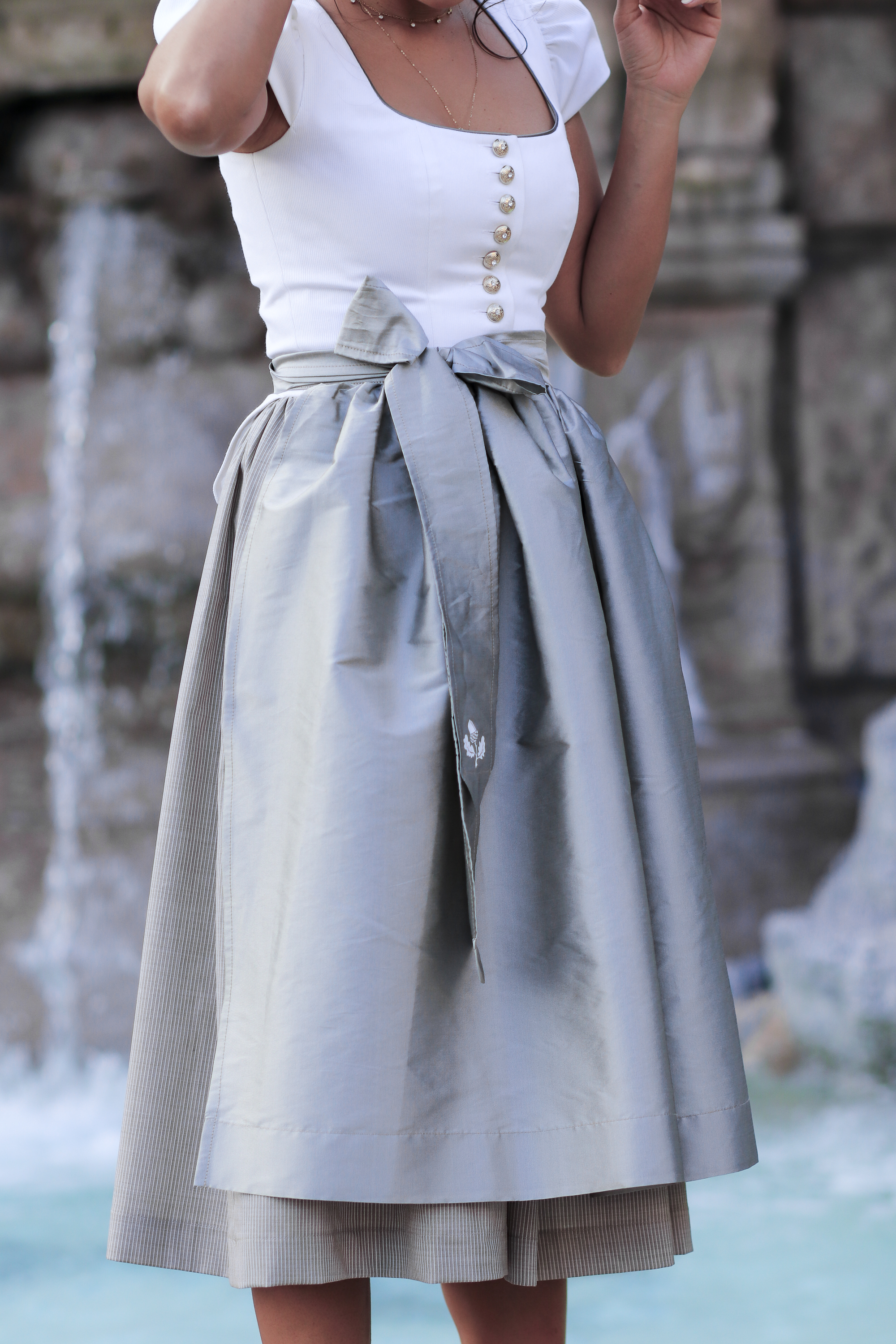 Photos by Sophie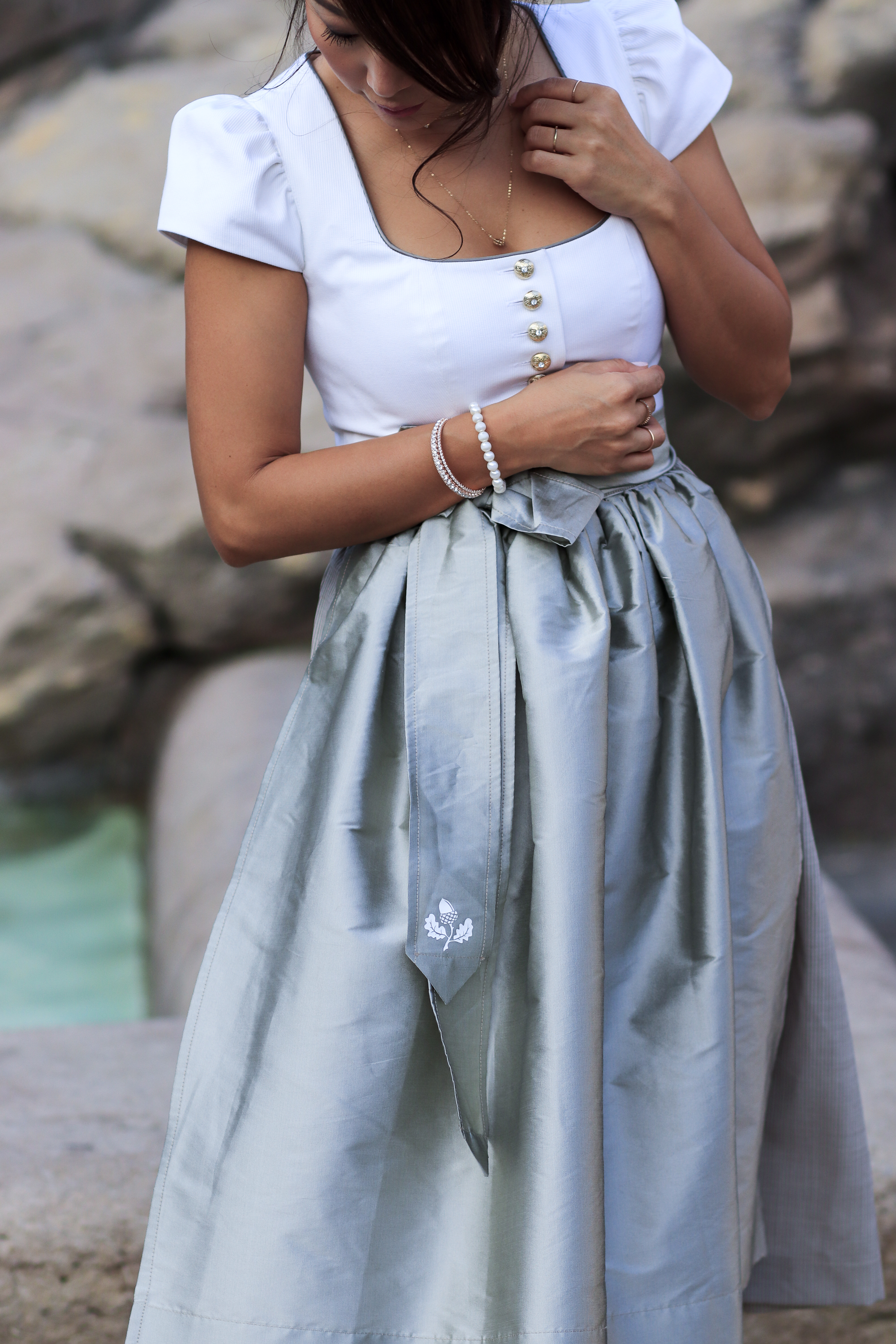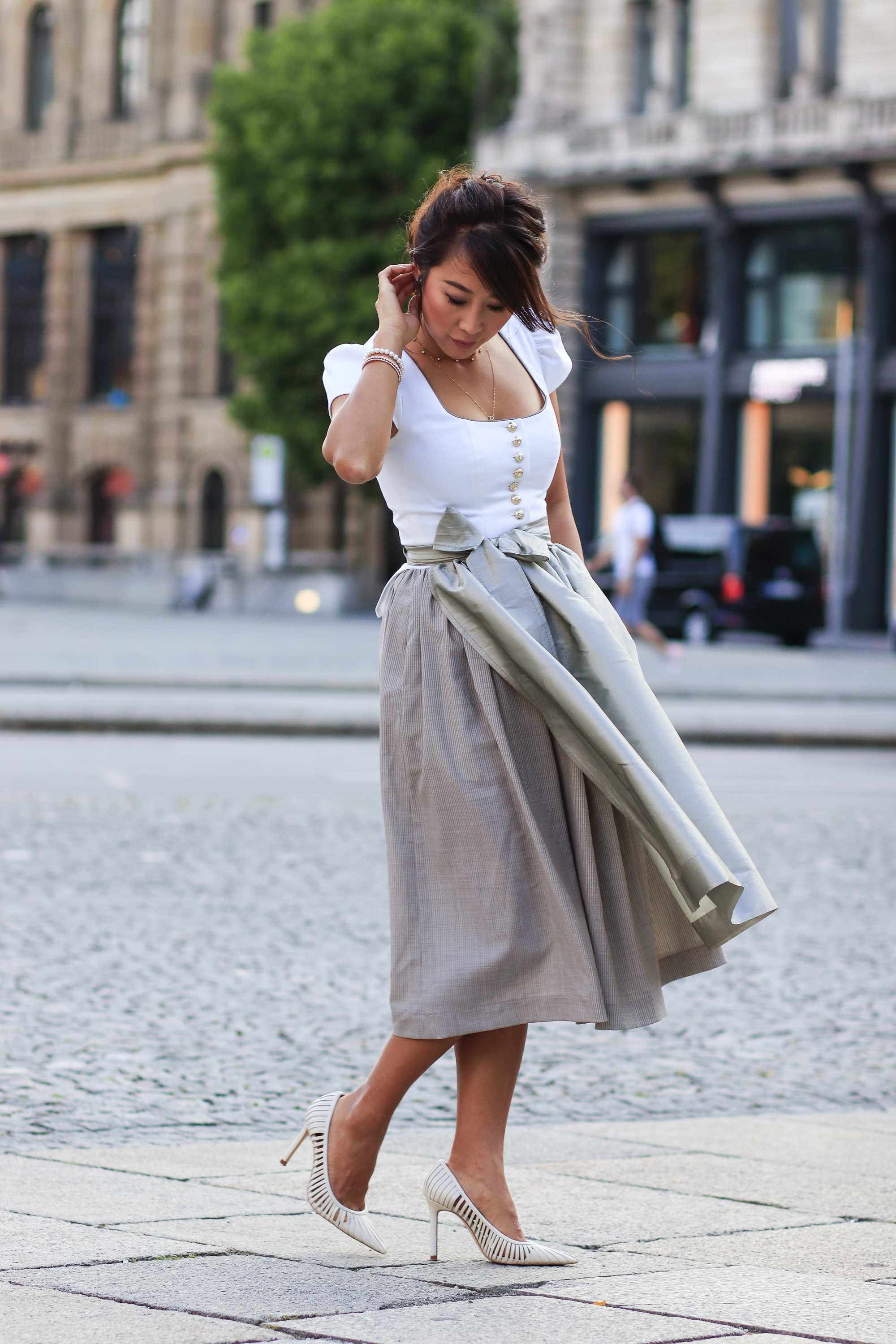 Tropical vibes in Miami
I'm the happiest when I have palm trees around me! The pink Trachtlerin dirndl is Katharina's favorite and we both could totally see it in Miami. The shiny pink is such a pretty contrast to the lush green of the palm trees and tropical vibes in Miami. If you take a closer look, you can see the rain falling. We shot at the Bel Harbour Shops and loved the misty feeling of the rain which is very typical for Miami during summer.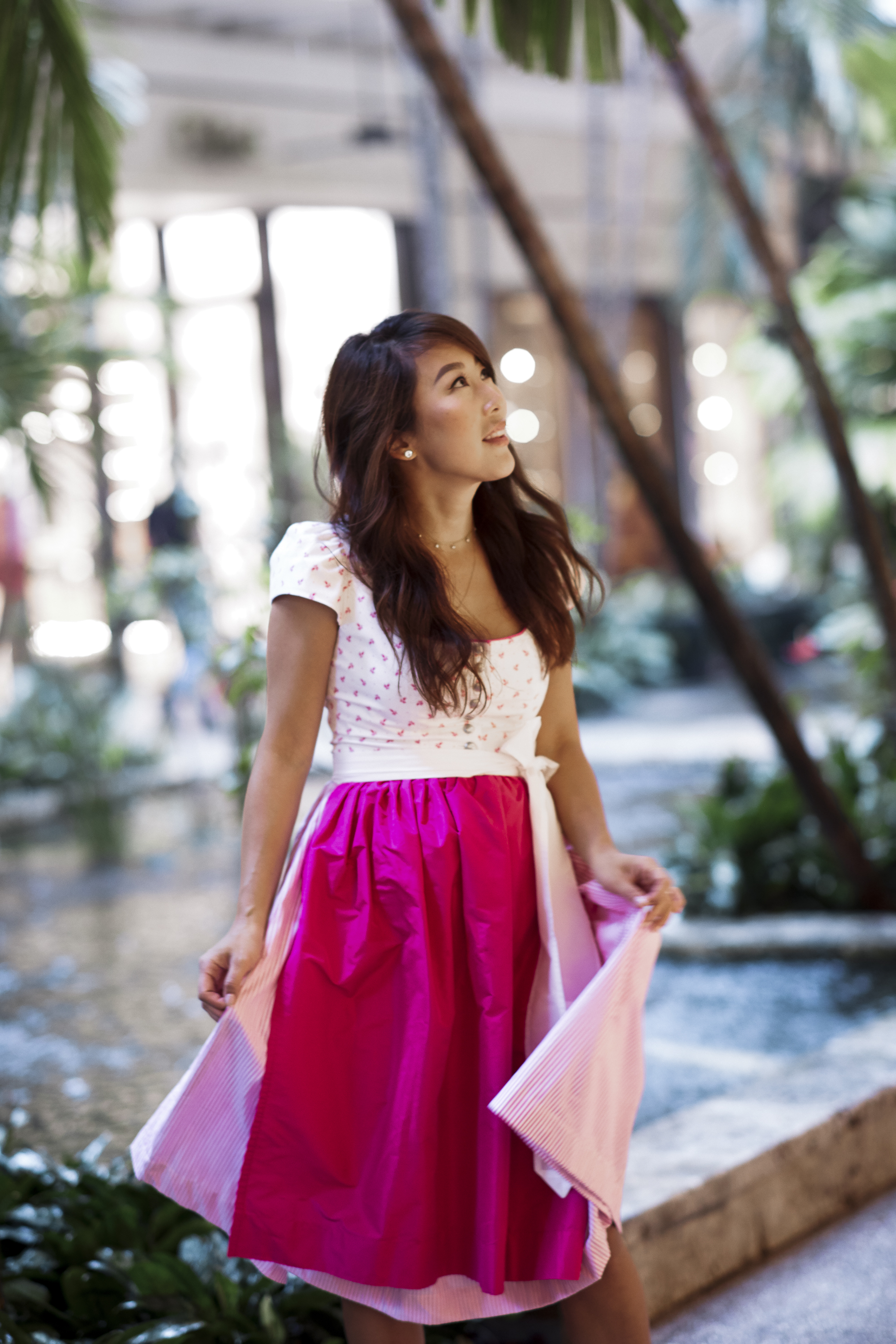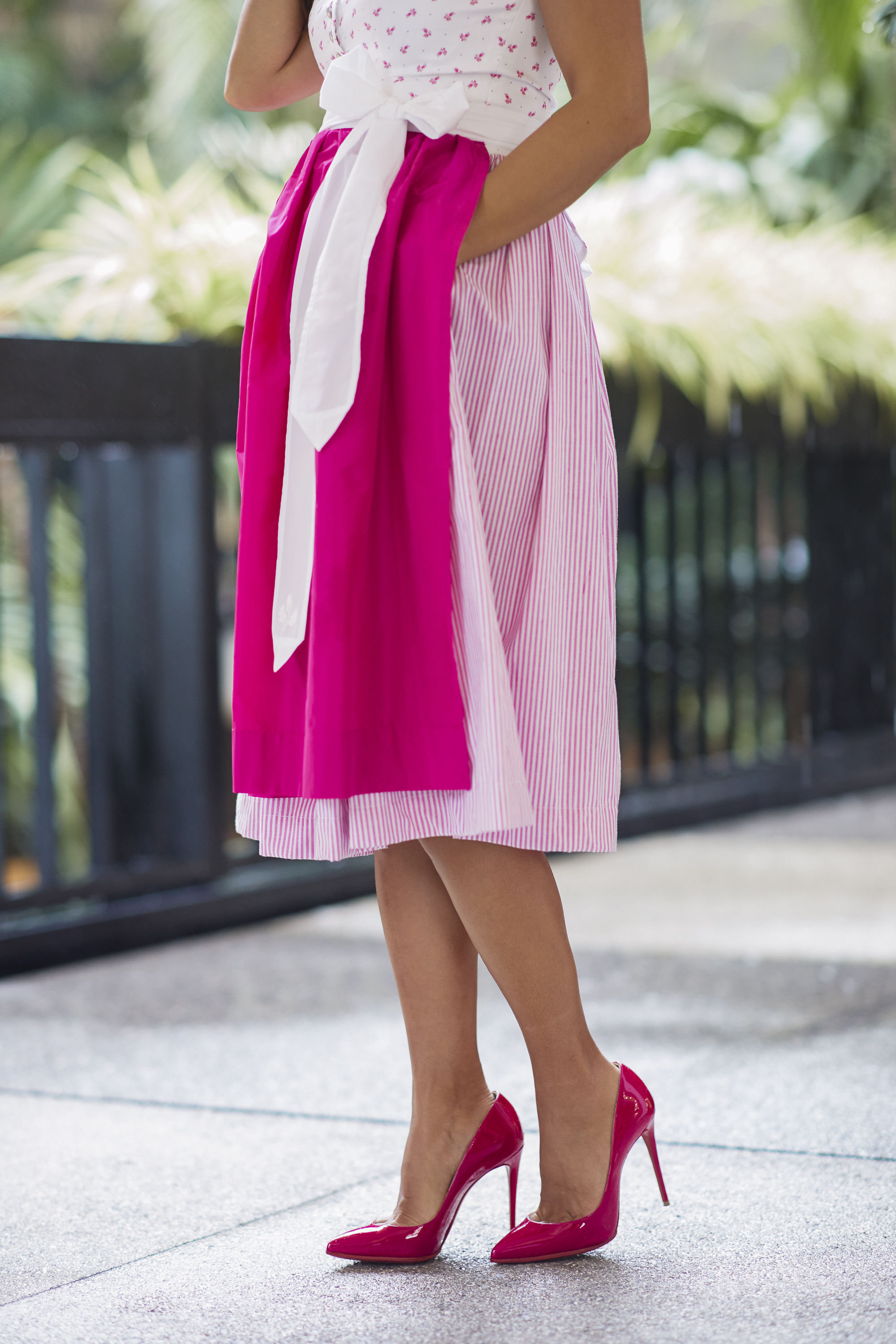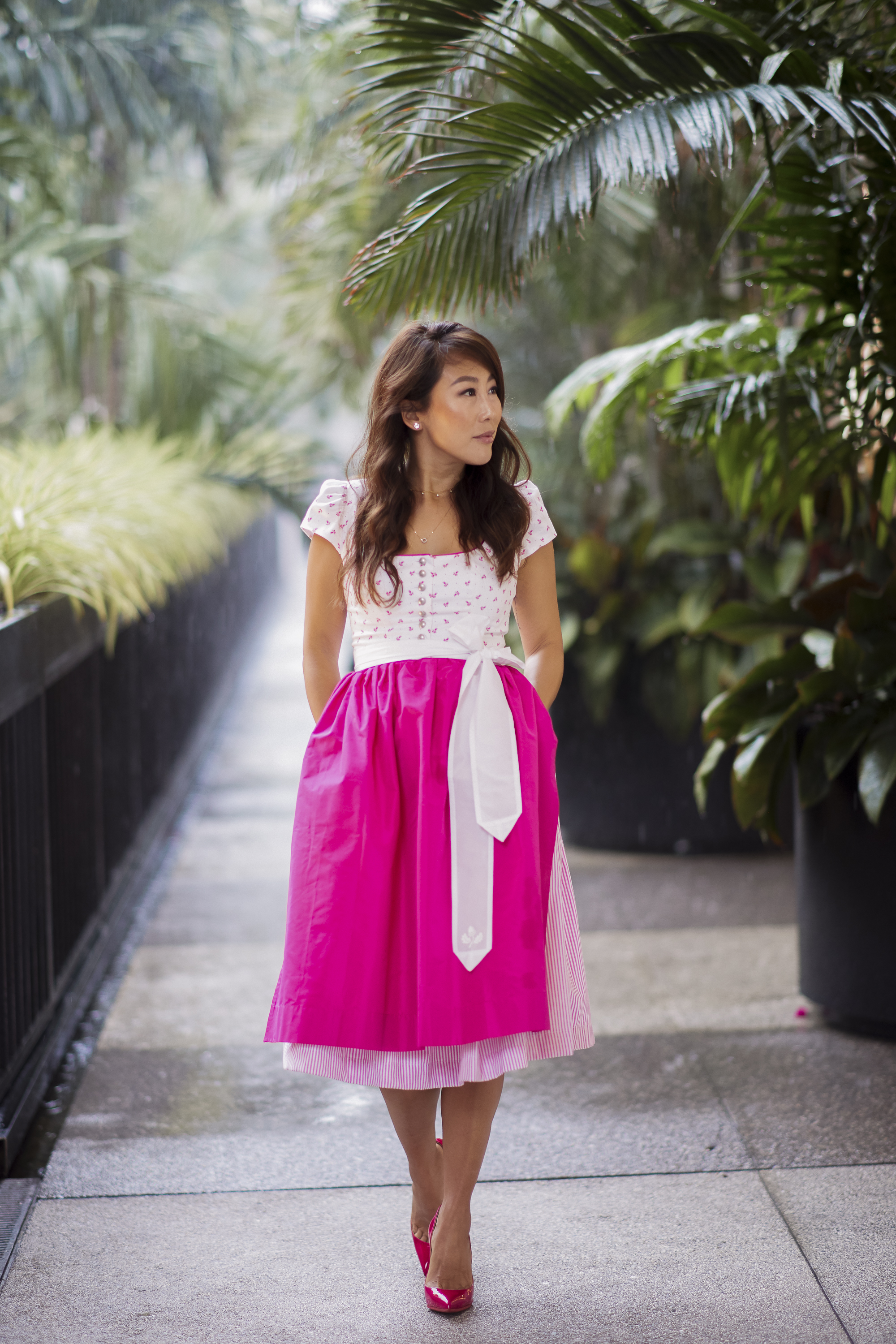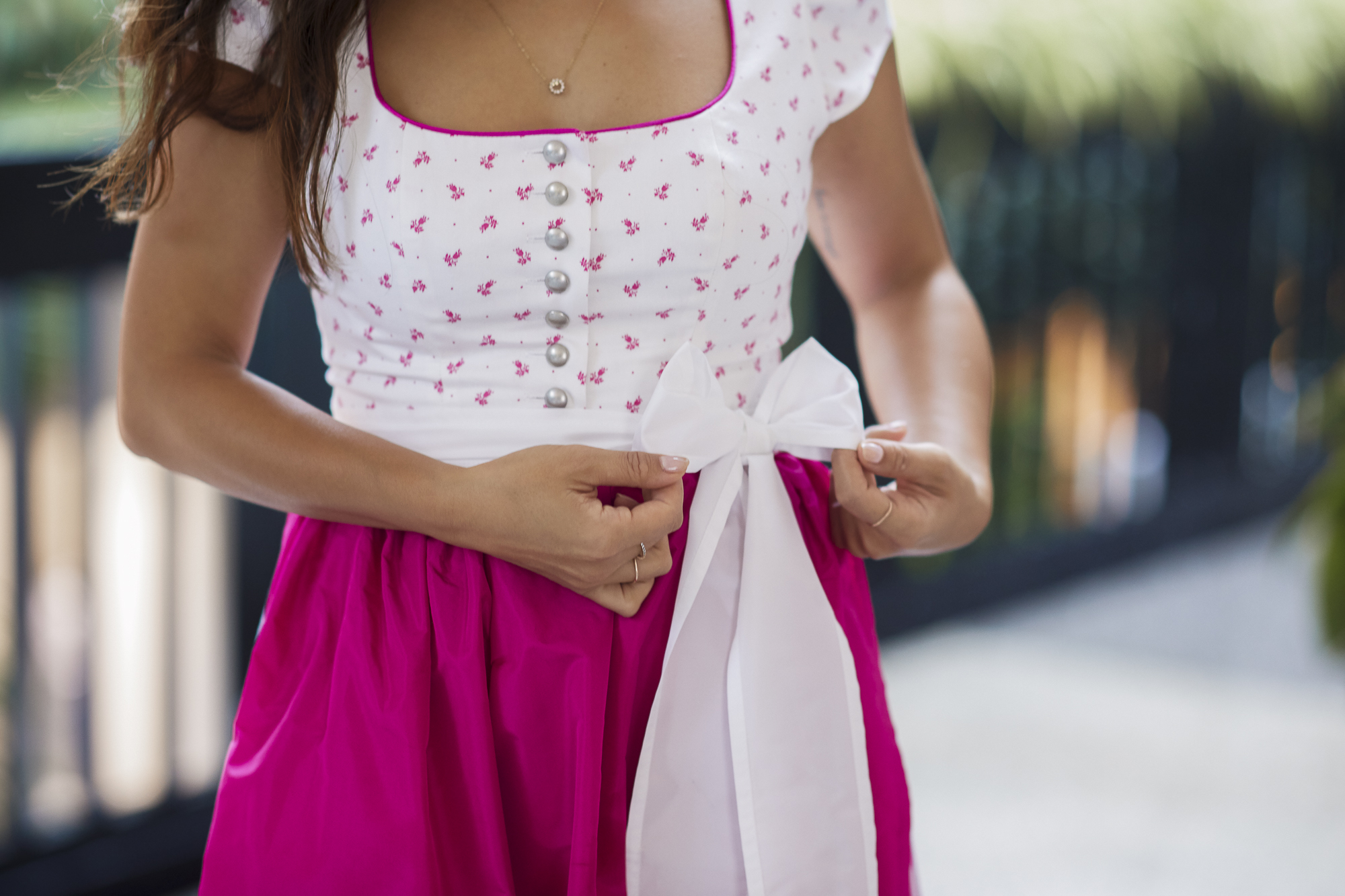 Photos by Yana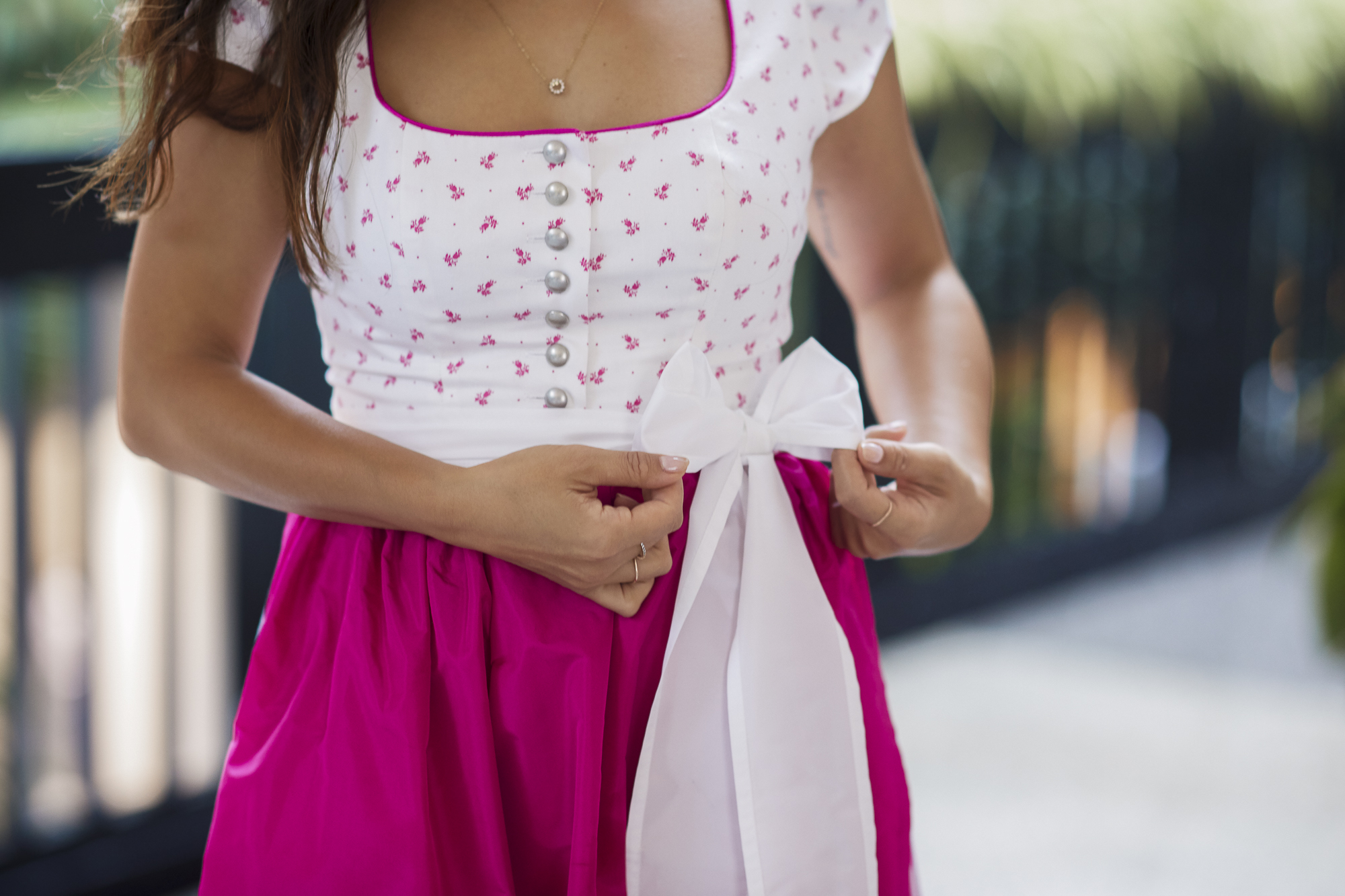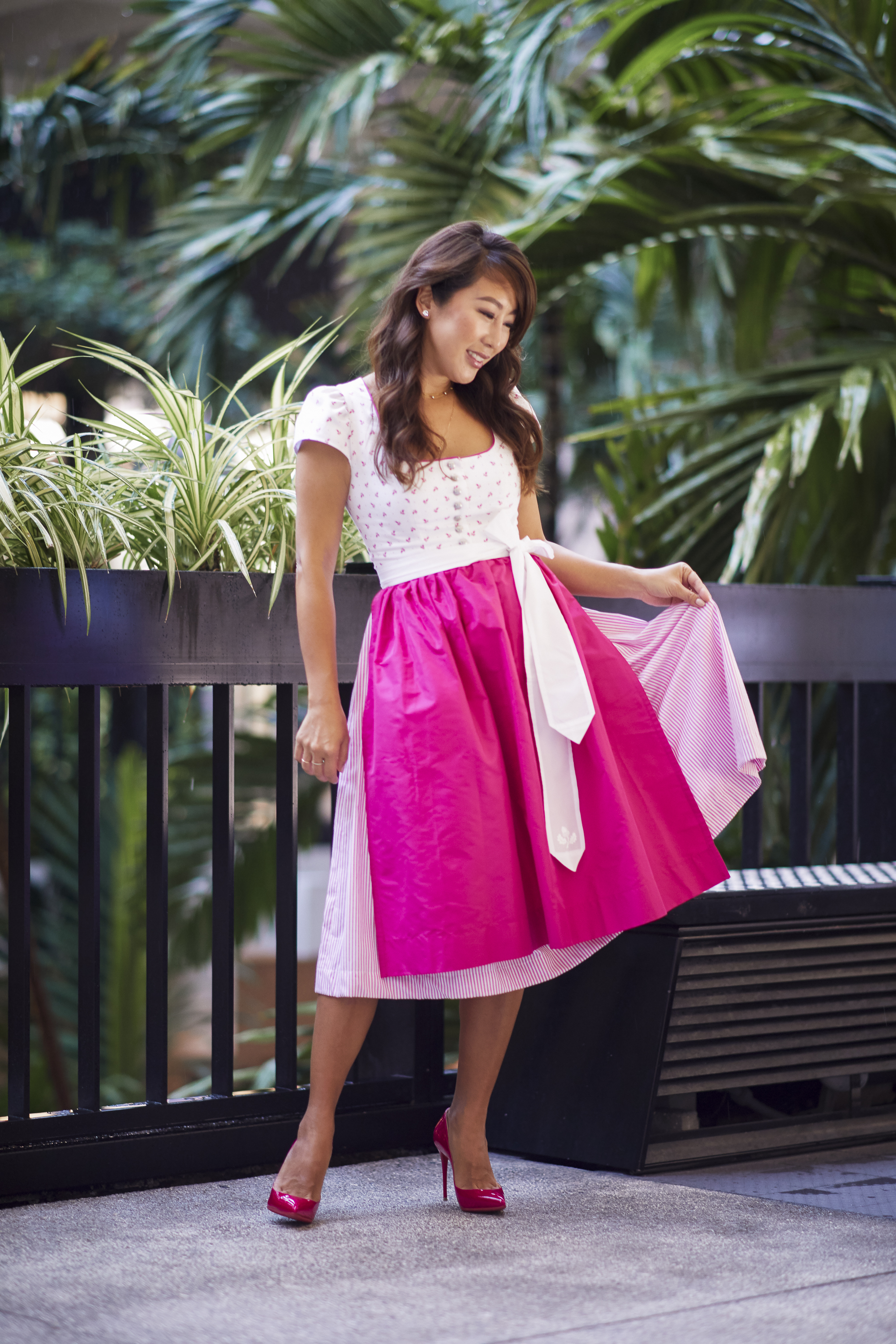 Here is a video with 12 different Trachterin dirndl shot in Munich. We had tons of fun and a separate blogpost with lots of behind-the-scenes footage will be up next. Tell me. Which one is your favorite dirndl?
Video by Red Anvil Pictures
If your are visiting Munich, there is a Trachtlerin popup store in downtown Munich where you can try on all these gorgeous dirndl.
Pfisterstr.10 (next to the Hofbräuhaus)
Second Floor of Heinzelmann Store
In collaboration with Trachtlerin