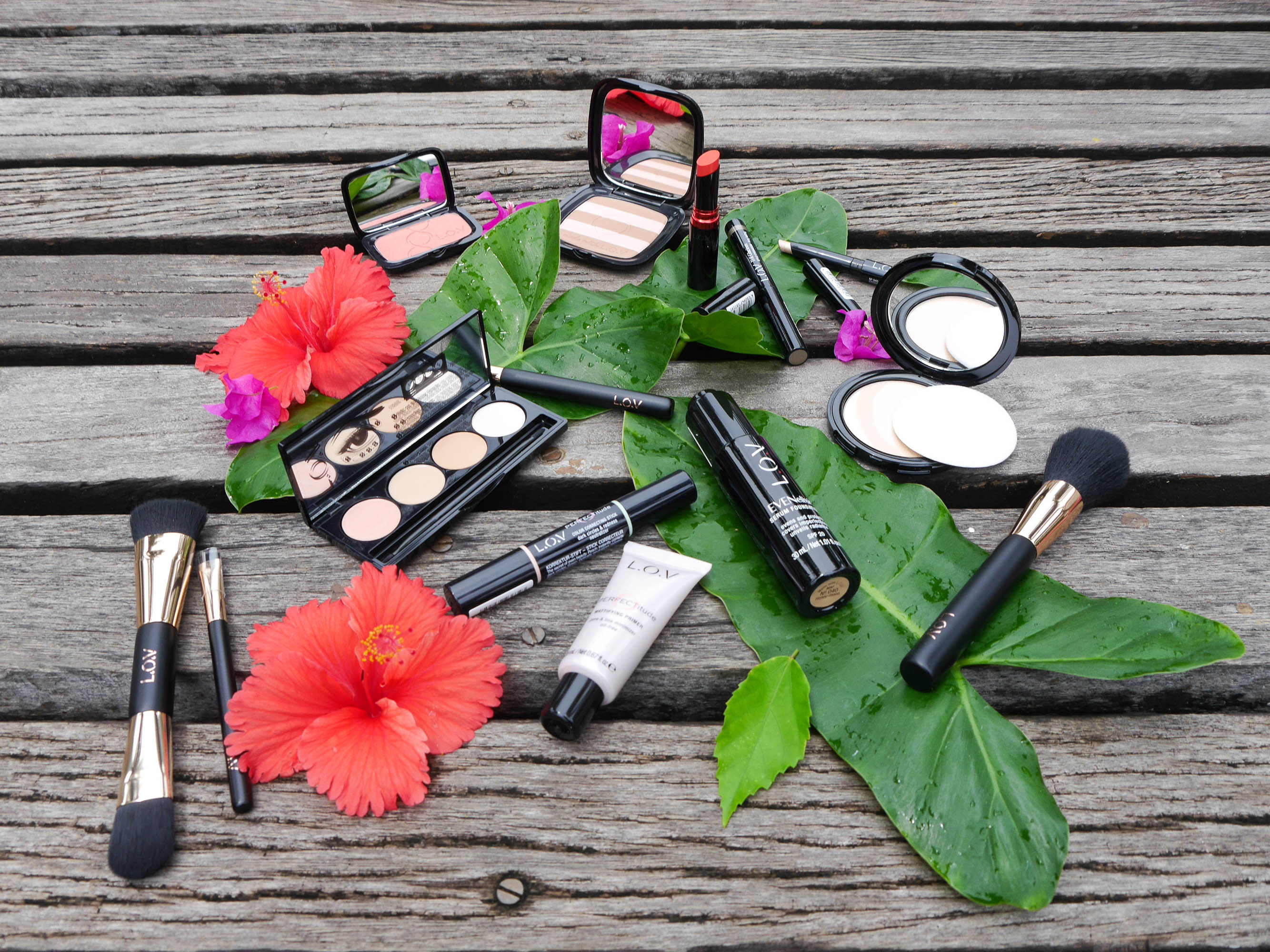 Greetings from Sri Lanka!
I'm currently on vacation in beautiful Sri Lanka and had the opportunity to shoot my very first makeup tutorial with L.O.V Cosmetics while I'm here. Yay! And it was so much fun and I'm finally revealing some of my beauty secrets, if we can call them secrets.
L.O.V means love and all products were created by women who truly know women. Even with exclusive upscale packagings and feminine smart details it's affordable because L.O.V loves to spoil every women. Just love the message, that L.O.V is FROM and FOR all women.
I often get questions about how I do my makeup but it's actually pretty much the same routine.As a Korean girl obsessed with skin care products, my focus lies more on even and smooth looking skin than contouring or any other color products for the face like lipsticks or eyeshadows. You can use a blusher or highlighter, but it doesn't make any sense to apply these products when your skin is looking bad. Think of a white canvas so let's start with the basics. Are you ready? :)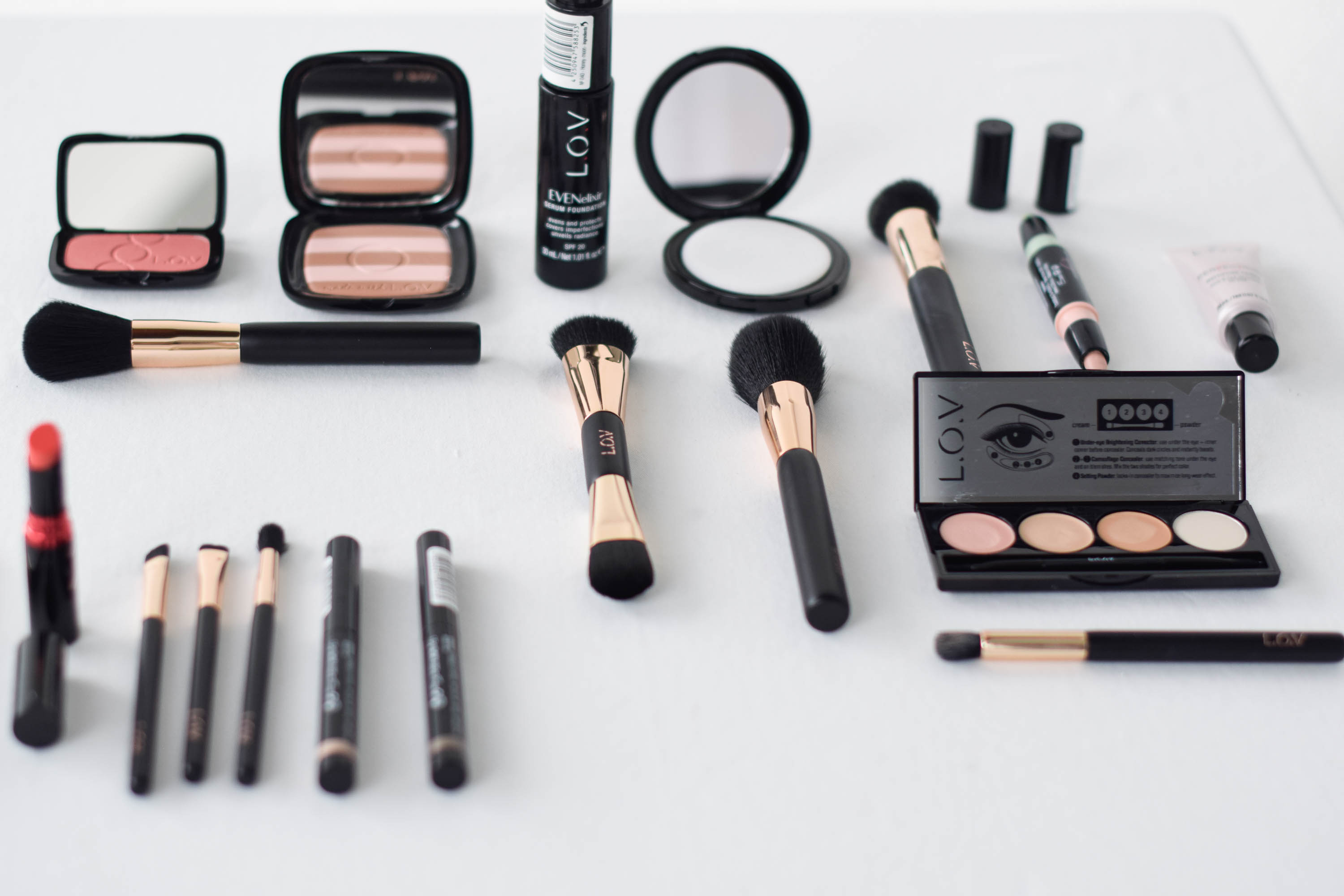 Primer | As I'm getting older, I can feel that my pores lose tightness. I can highly recommend using a primer, which works wonder before you apply your makeup. The L.O.V PERFECTitude Mattifying Primer helps to minimize pores and fine lines. You will get addicted to the matt and silky finish. It's a must for long-lasting makeup and humid weather conditions like in Sri Lanka.
I apply a pea-sized amount on areas around the nose and where you need the mattifying effect.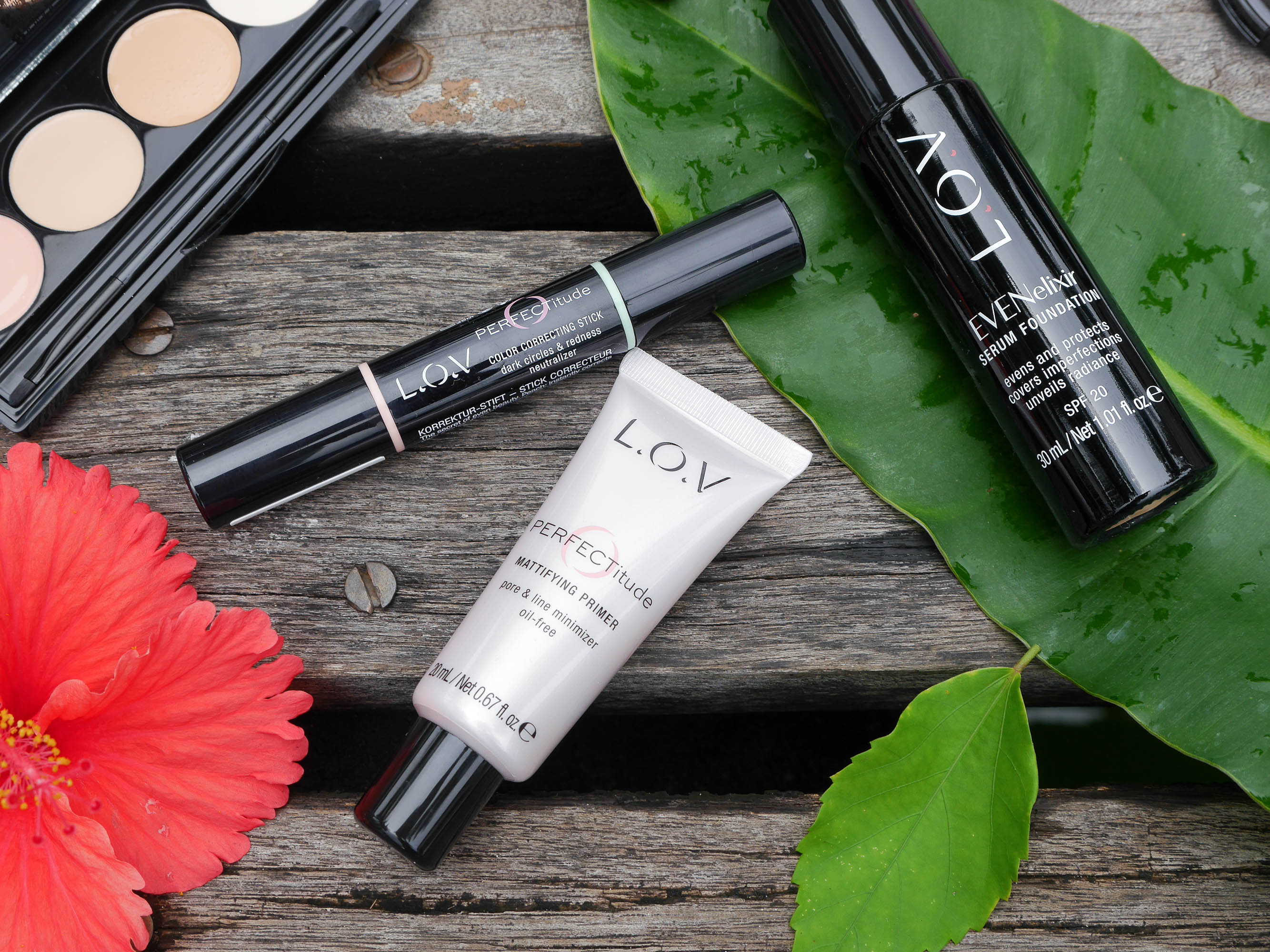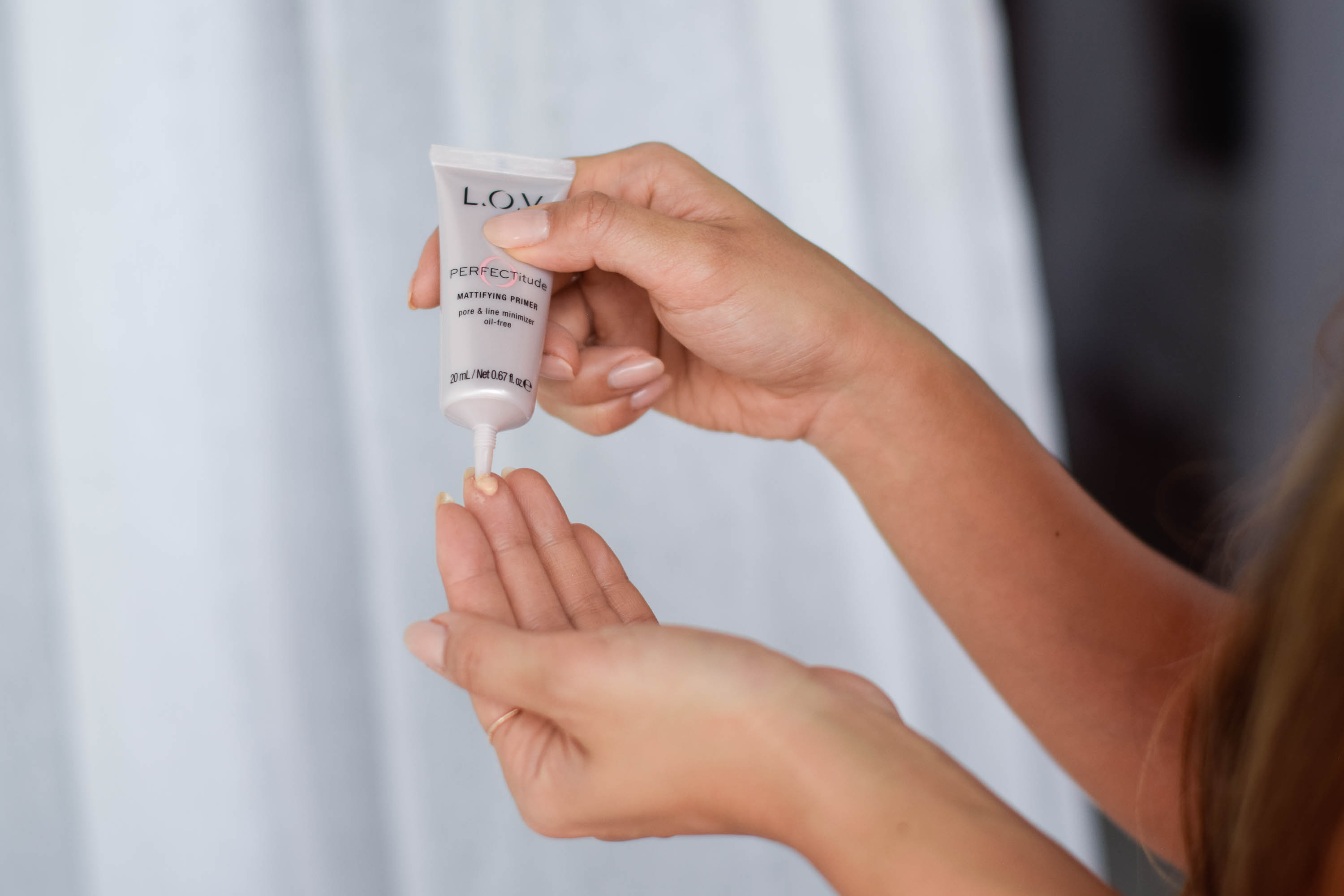 Color Correctors & Concealer | I've been fighting dark circles my whole life. It's so annoying and believe me, I tried a lot of products. This color correcting stick saved my dark (circle) life! I'm using a peach tone to correct the dark under eye area and green to neutralize the redness around my nose. The point is to apply it just on this particular area. Dap it in with your fingers or use the Concealer Buffer brush and let it sit.
Now we can move on to the concealer palette. Another thing we can't live without, right? I've been using the CONFIDENTIAL Camouflage Concealer Palette for quite a while(it was in my goodie bag when L.O.V was launched first in cooperation with Vogue magazine a while back) and I'm obsessed. Three different shades to match your skin tone and brighten up the under eye. This palette will make your day, believe me.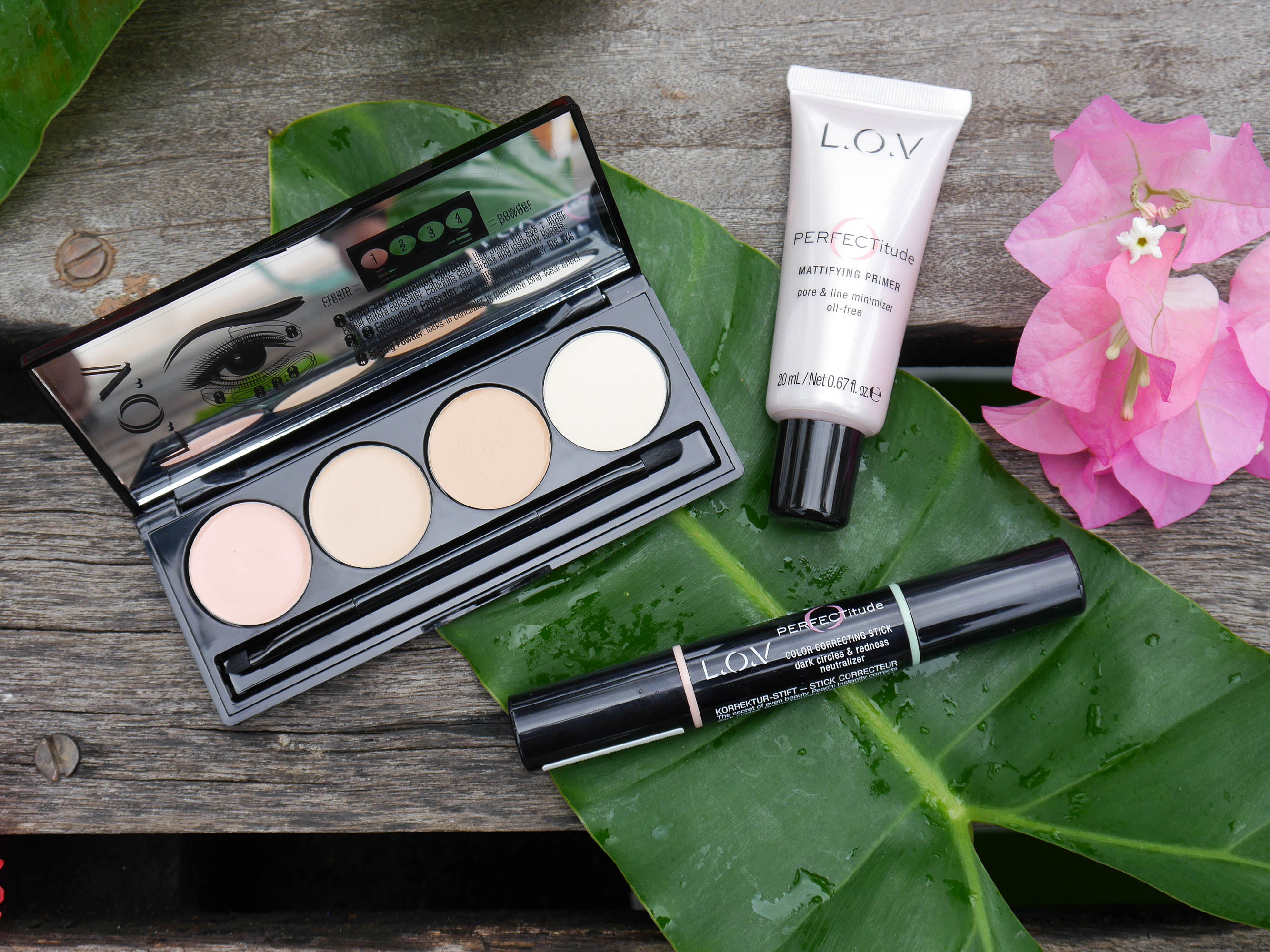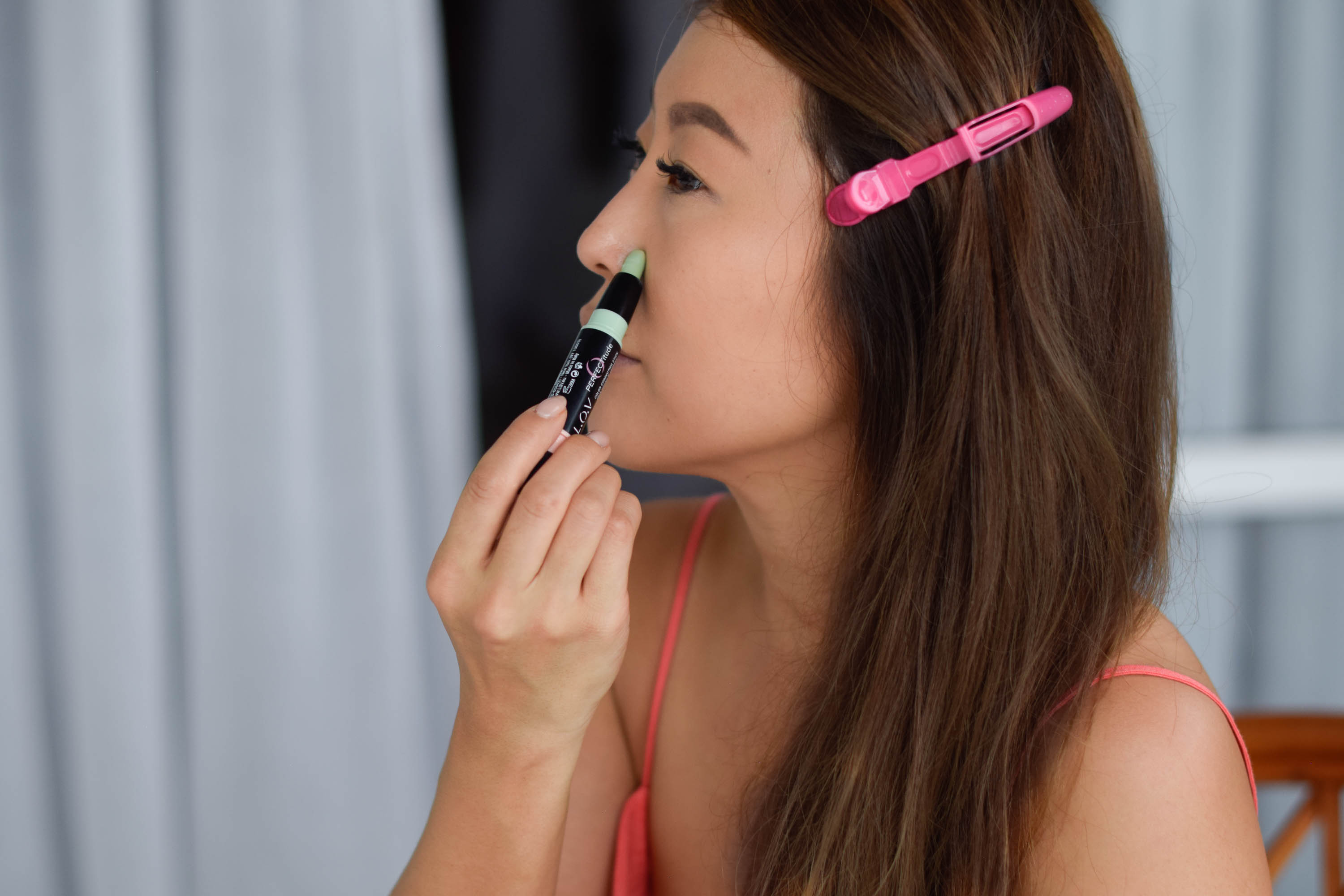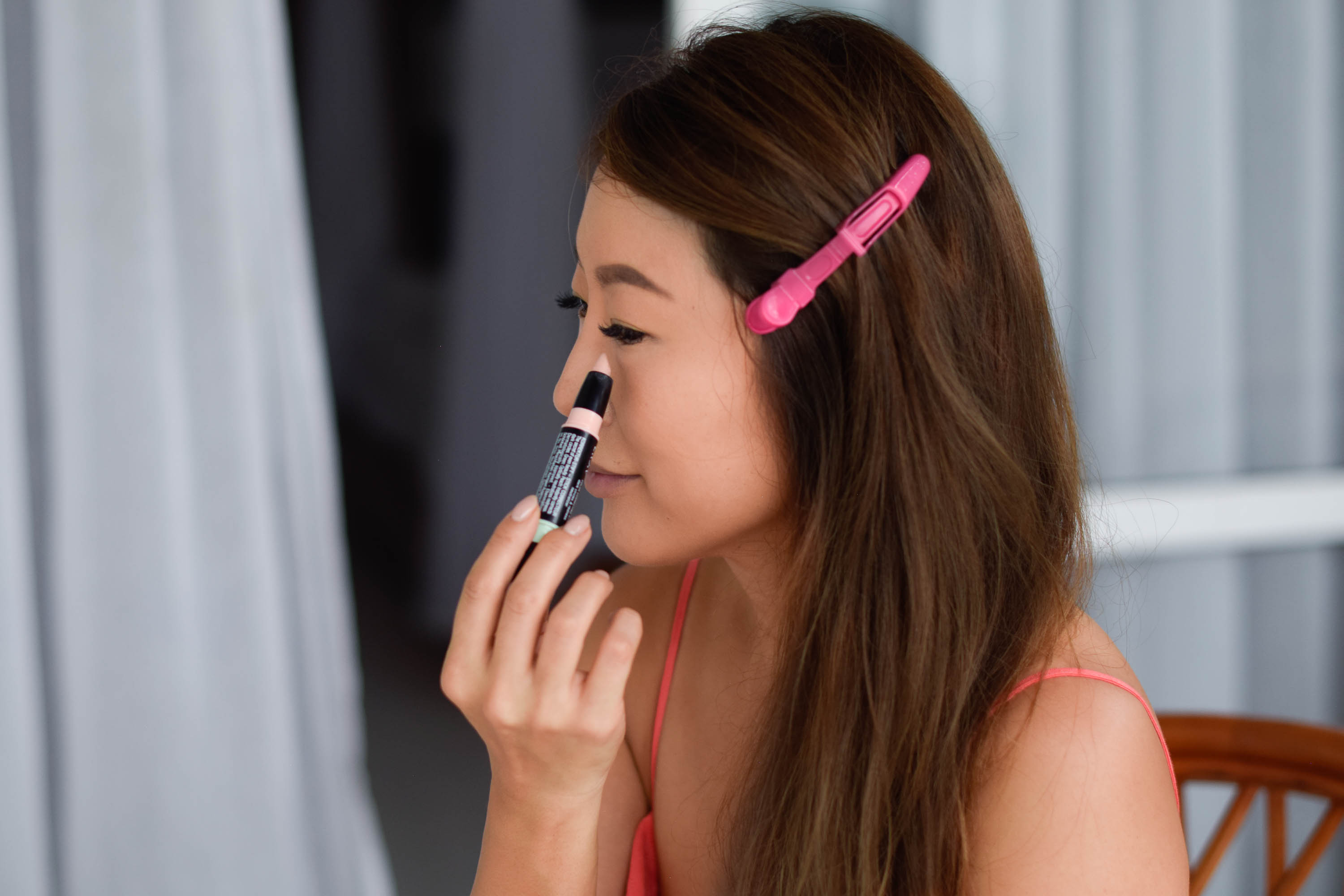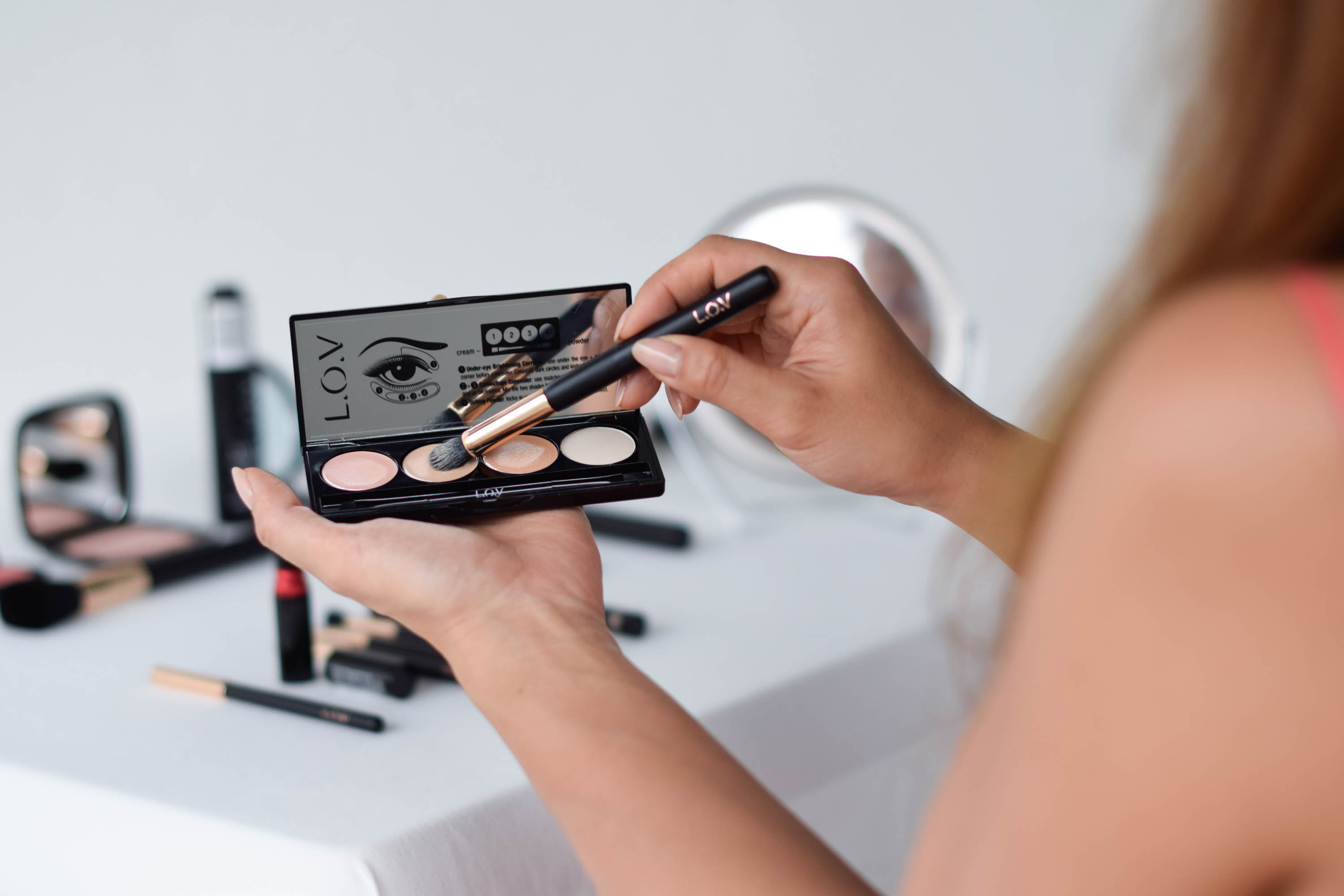 Foundation & Powder | The secret of my skin? I've been using sunscreen or products with SPF since I was 18. Nothing damages our skin as much as UV rays. As the name indicates already, the EVENelixir Serum Foundation is my surprise product of this cosmetics line. I didn't expect much and was totally off the hook. Not only has it SPF20, it's a secret alchemy of foundation plus serum to even and protect the skin for a flawless look. It's quite runny but has great coverage. Apply it with your fingers first and work through it with the EVENelegance Foundation brush or damp sponge. I'm using No.040 in Honey-moon, which is a warm honey tone for slightly darker skin tones.
I finish this step always with a light powder to fix the makeup. Such an important step!
I used the L.O.V Translucent Compact Powder, especially around the T-zone area where the skin gets shiny and oily over the day. Use the Powder & Blush brush for best results.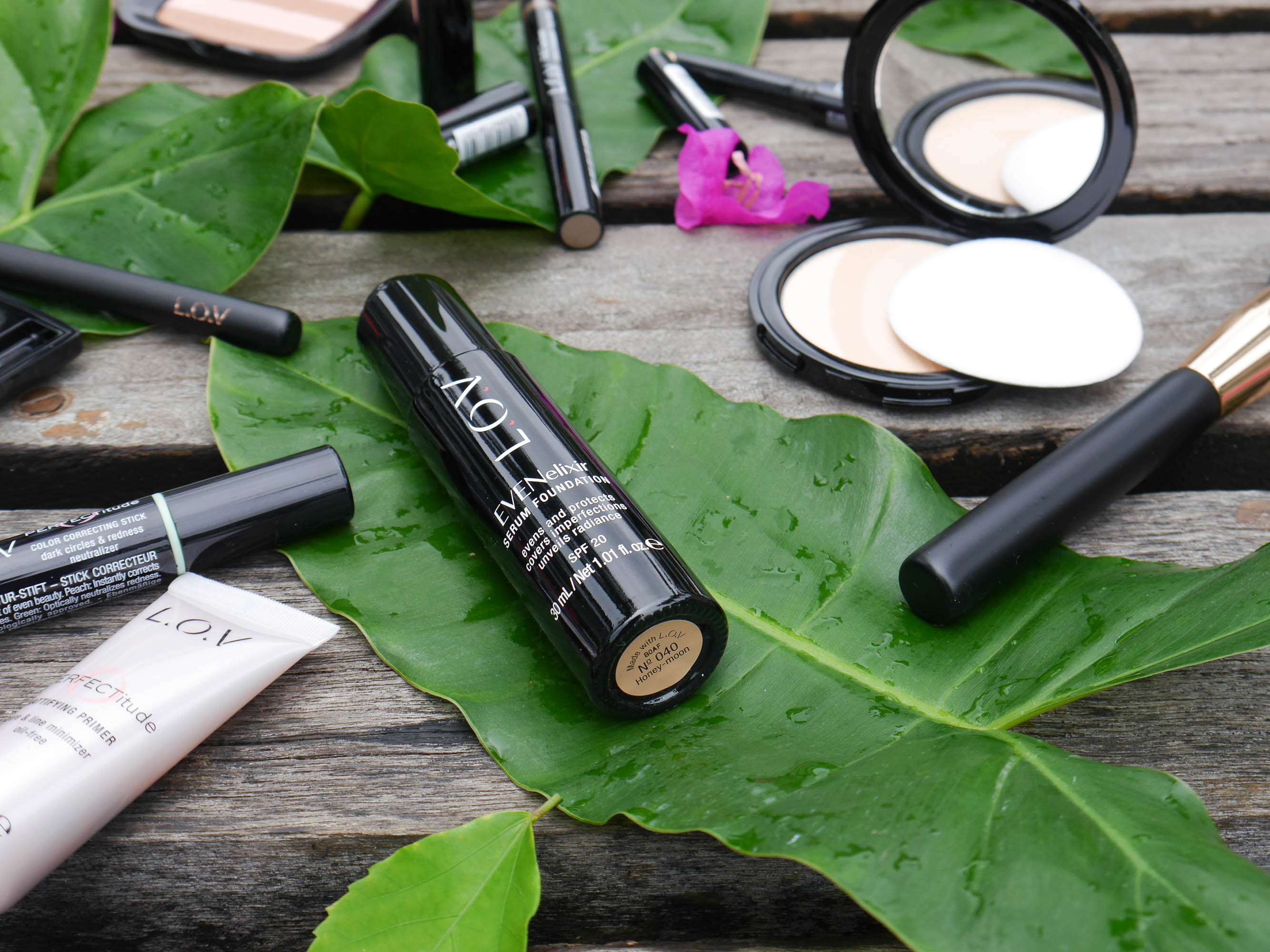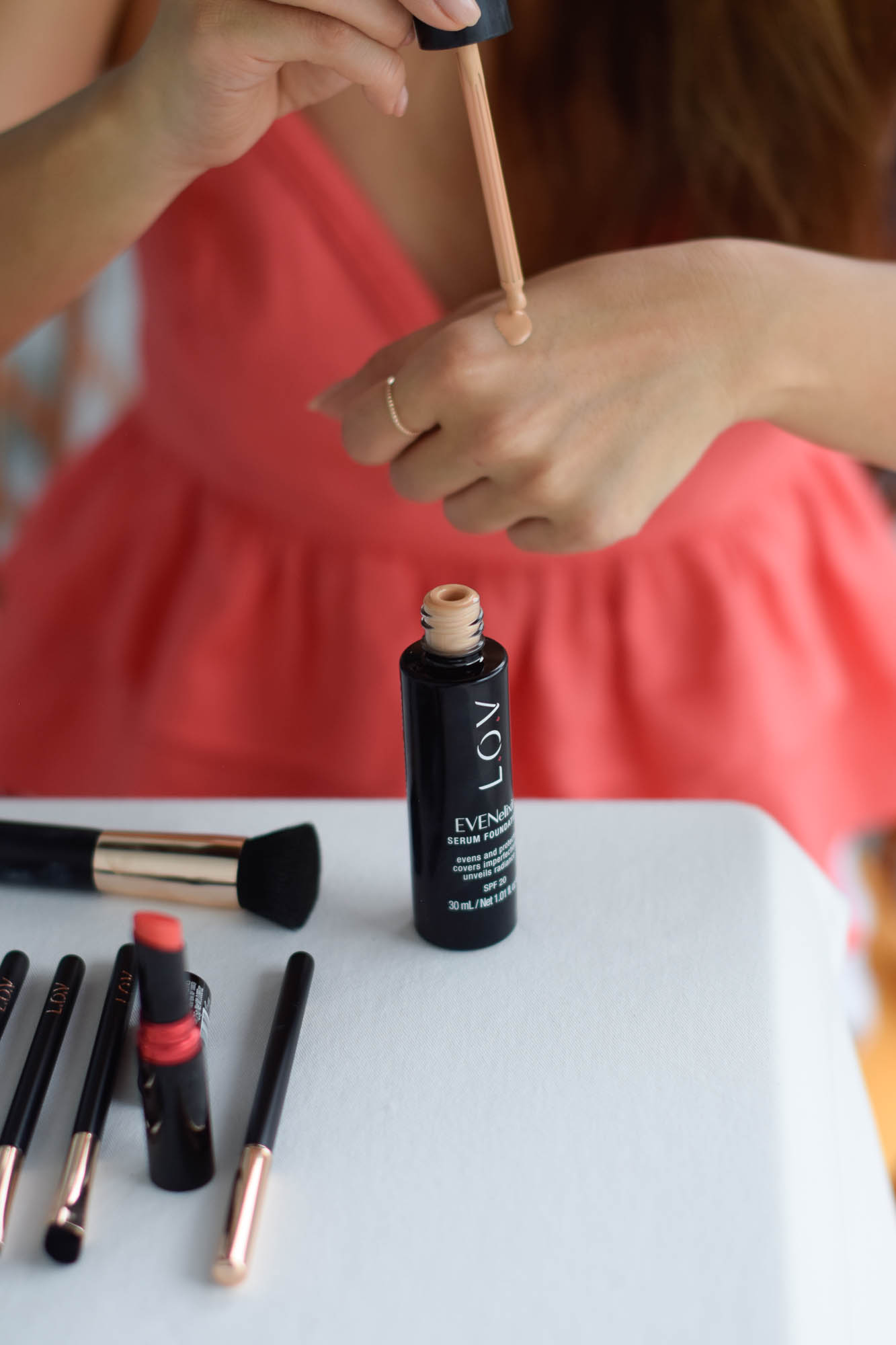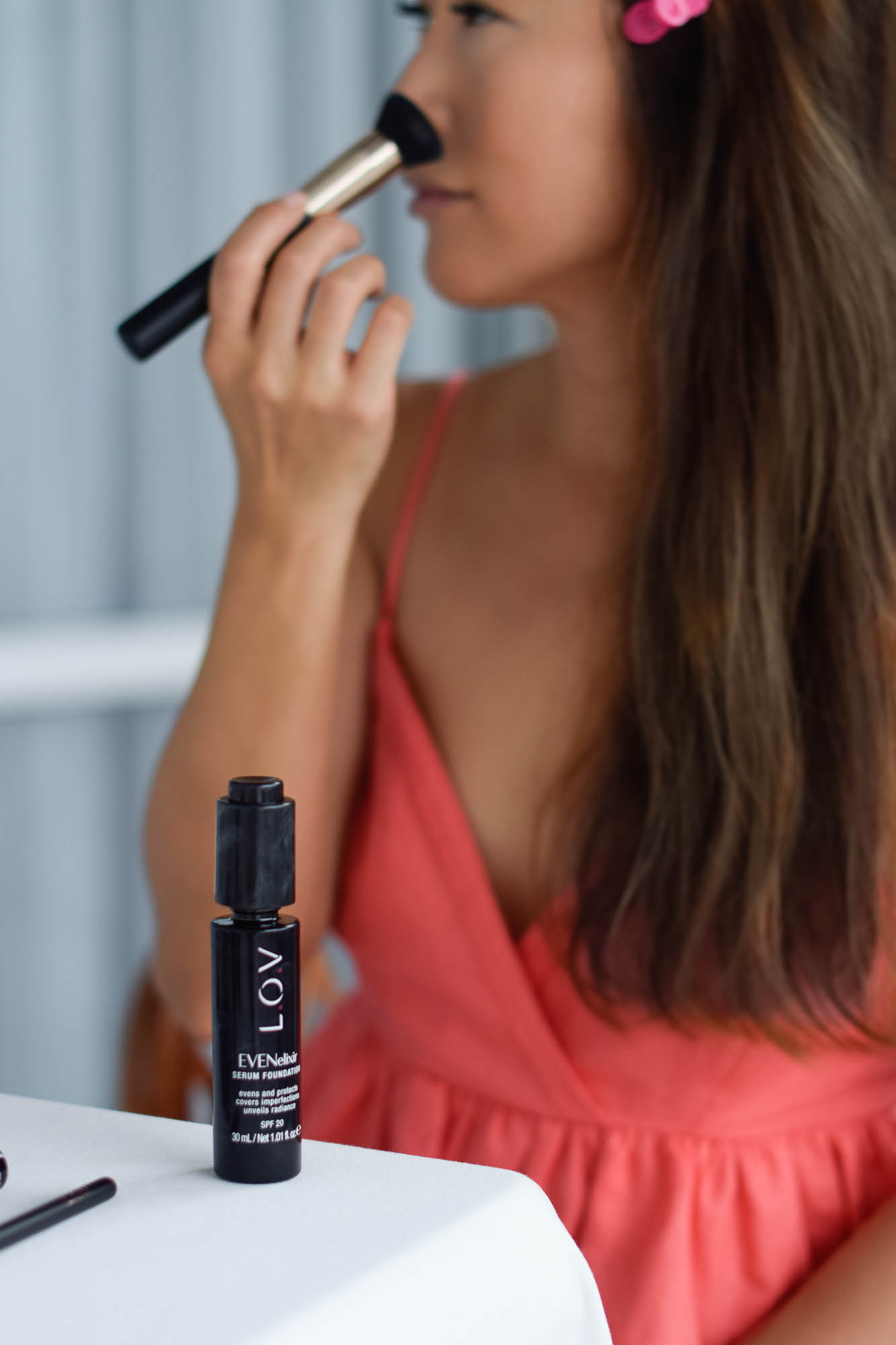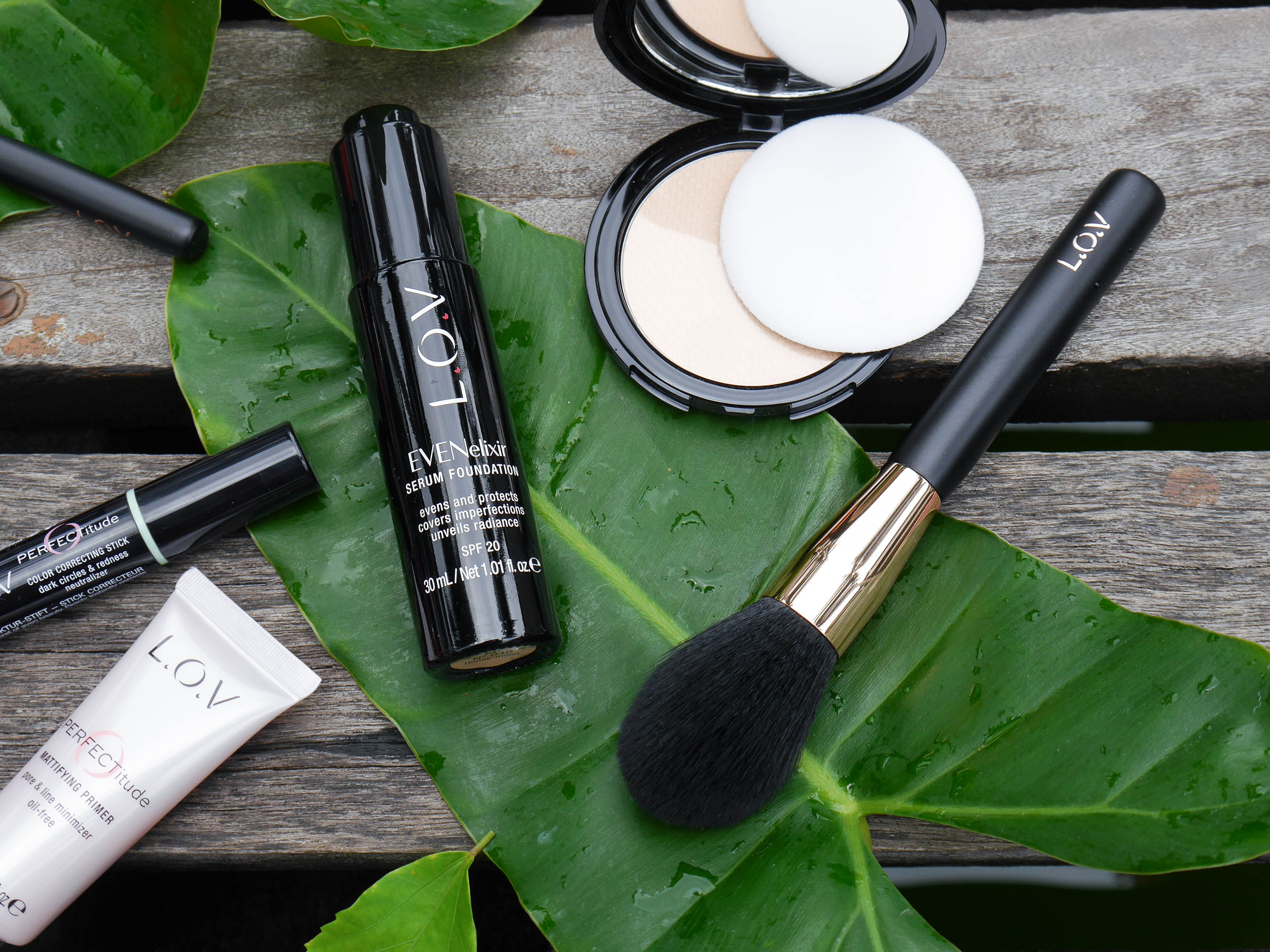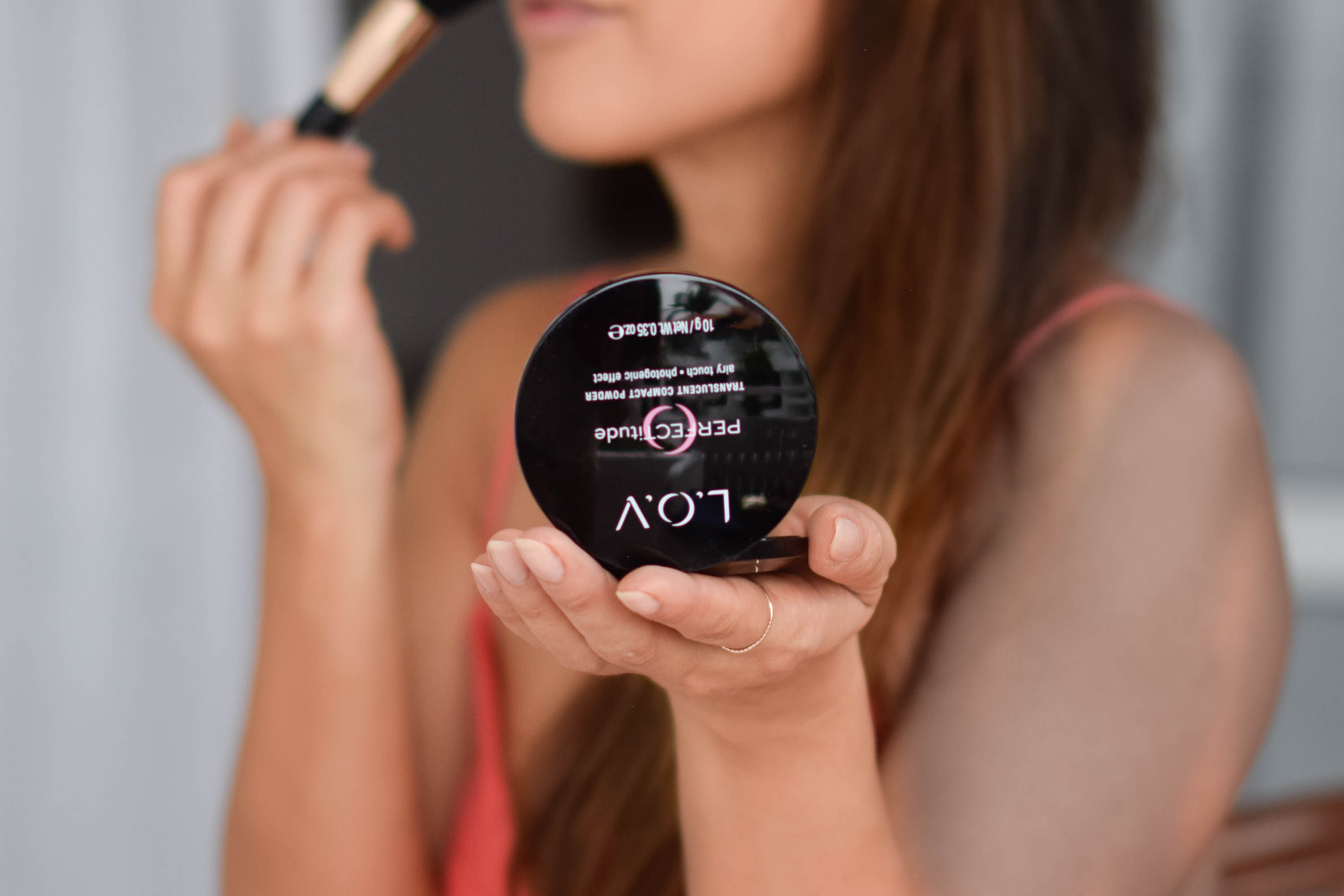 Bronzer & Highigher & Blush | Here comes the favorite part of my makeup routine, where we are adding some color to our face. Right now, I'm tired of contouring and more into fresh looking cheeks. My makeup routine changes once in a while, so I'm totally back into the bronzing and highlighting game. Apply the bronzer first to add some structure to your face followed by the blush on the highest point of your cheek bones. With the Powder & Blush brush, apply one more layer of THE delightful Bronzing & Illuminating Powder over your cheeks for a glowy finish.
I love peachy orangy blush tones with a hint of pink and I'm using here the Heartful Healthy Glow Blush in No.030 Seductive Flamingo.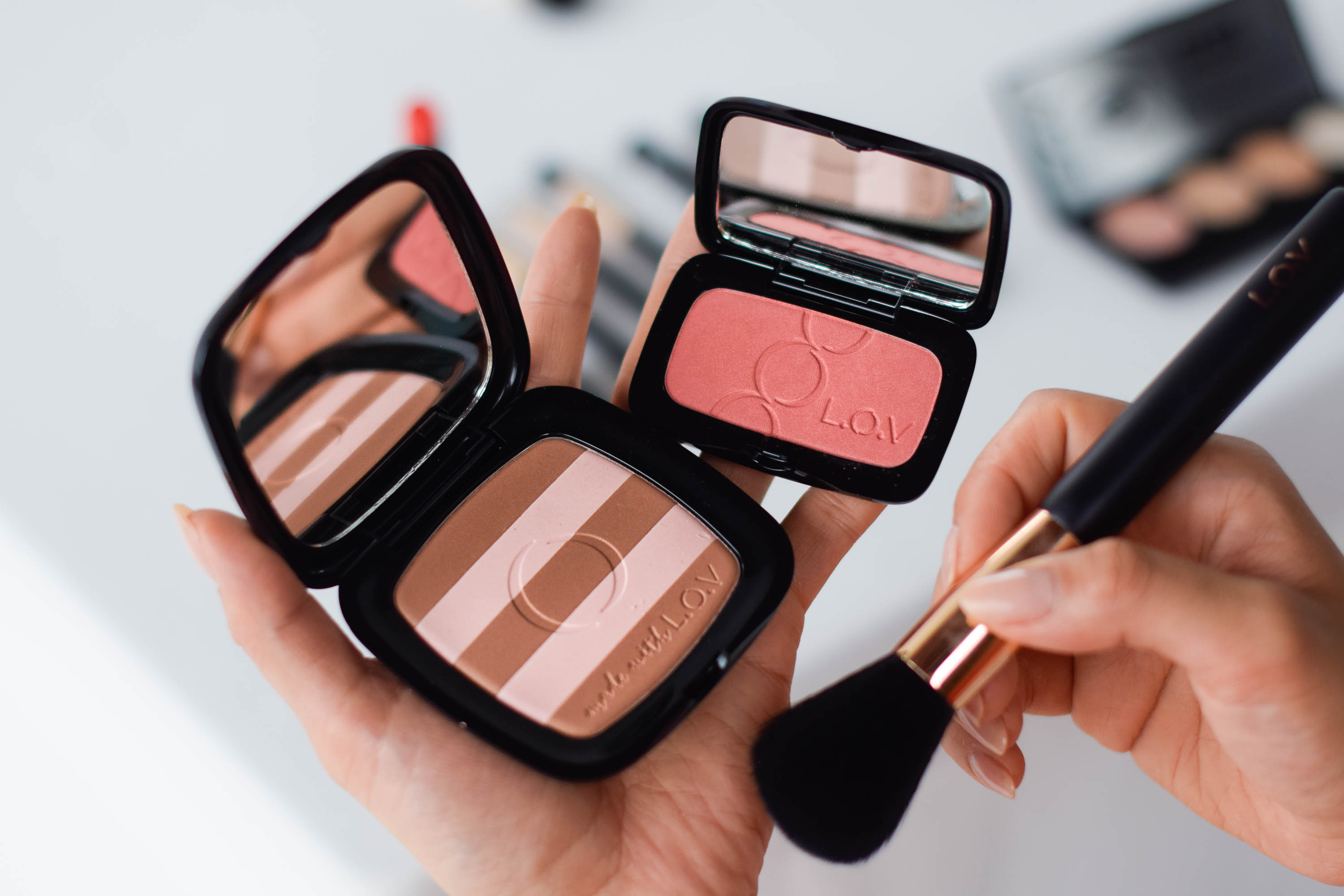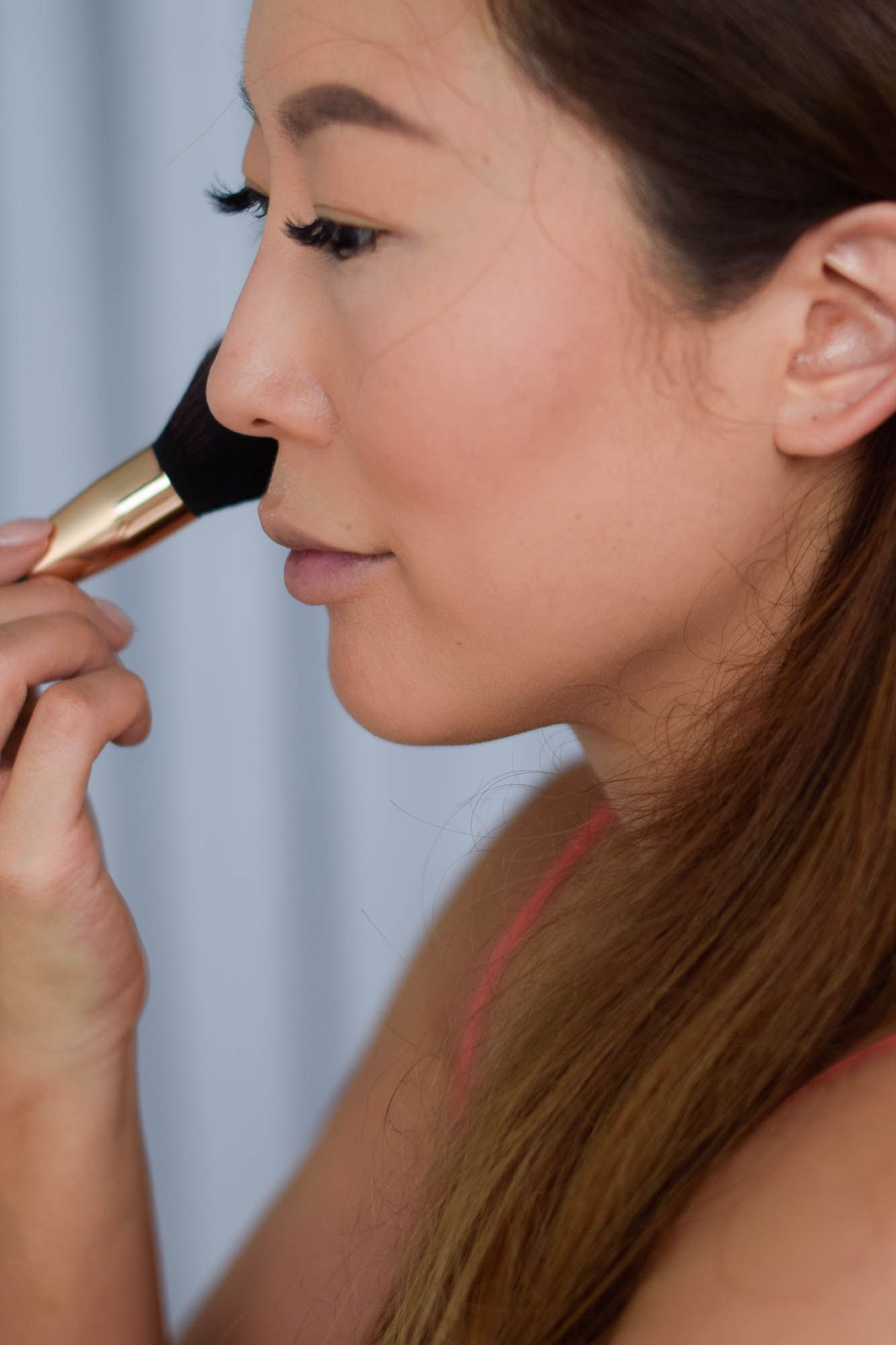 Eyeshadow | A little glow on the eyes never killed nobody. I used both colors to accentuate my eye makeup. The Glacious Long Lasting Stylo Eyeshadow sticks have a long wear creamy formula and are easy to apply. I used my finger tips to blend these as highlighters on the middle of my eye lid in No.930 Lunar Shine and No.940 Ashes of roses.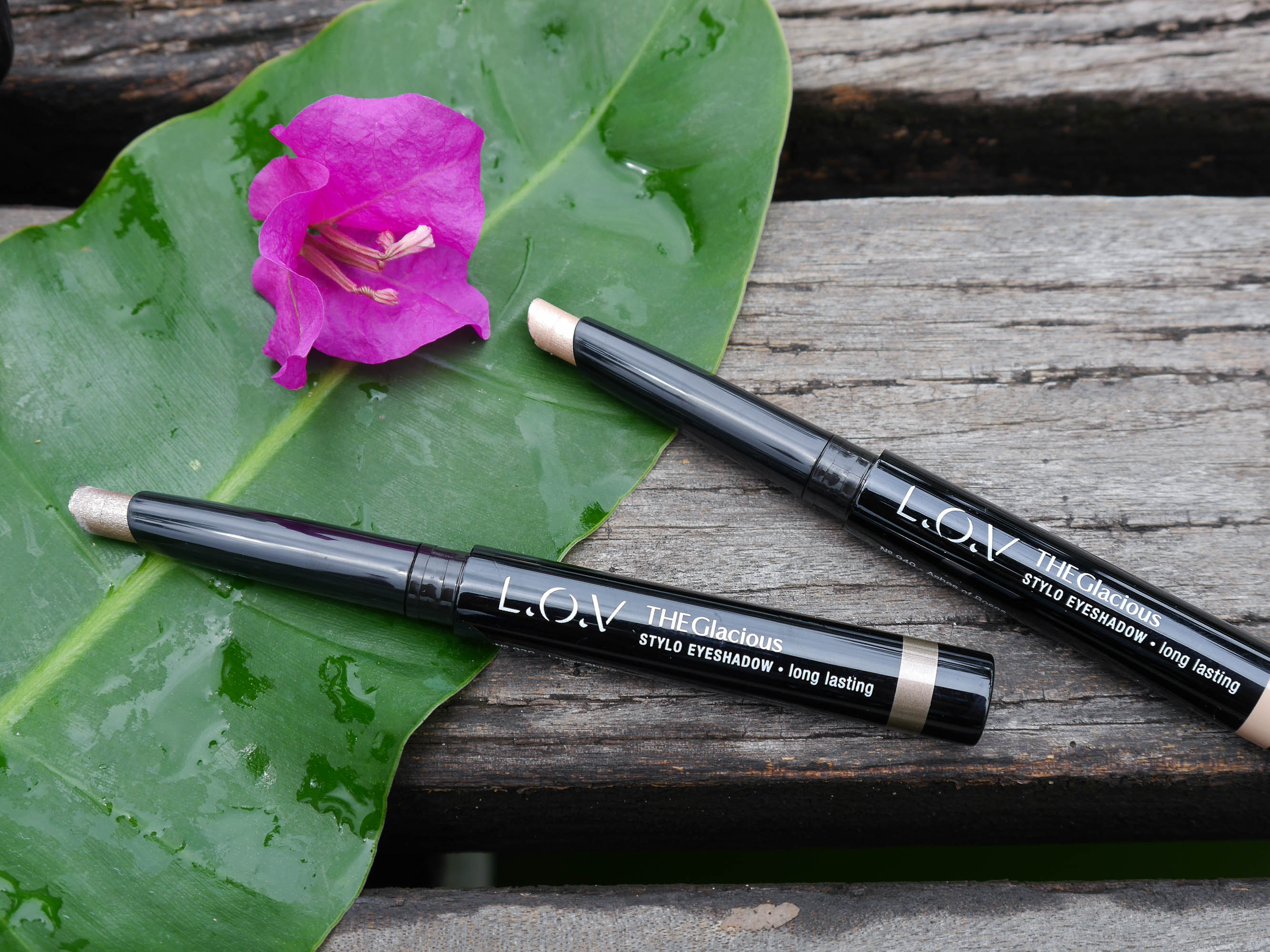 Lips | Same as the blush, I love lip colors in peachy tones with a hint of pink and it's not easy to find the perfect shade. When I saw LOVful No.320 Barcelona, I was sure this lip color will complete my summer glow makeup. And I was not wrong. The Shine&Care Lip Stylo has a creamy texture without being sticky and for an undone&easy look, I always apply it with my fingers and dap the color several times onto my lips. Done!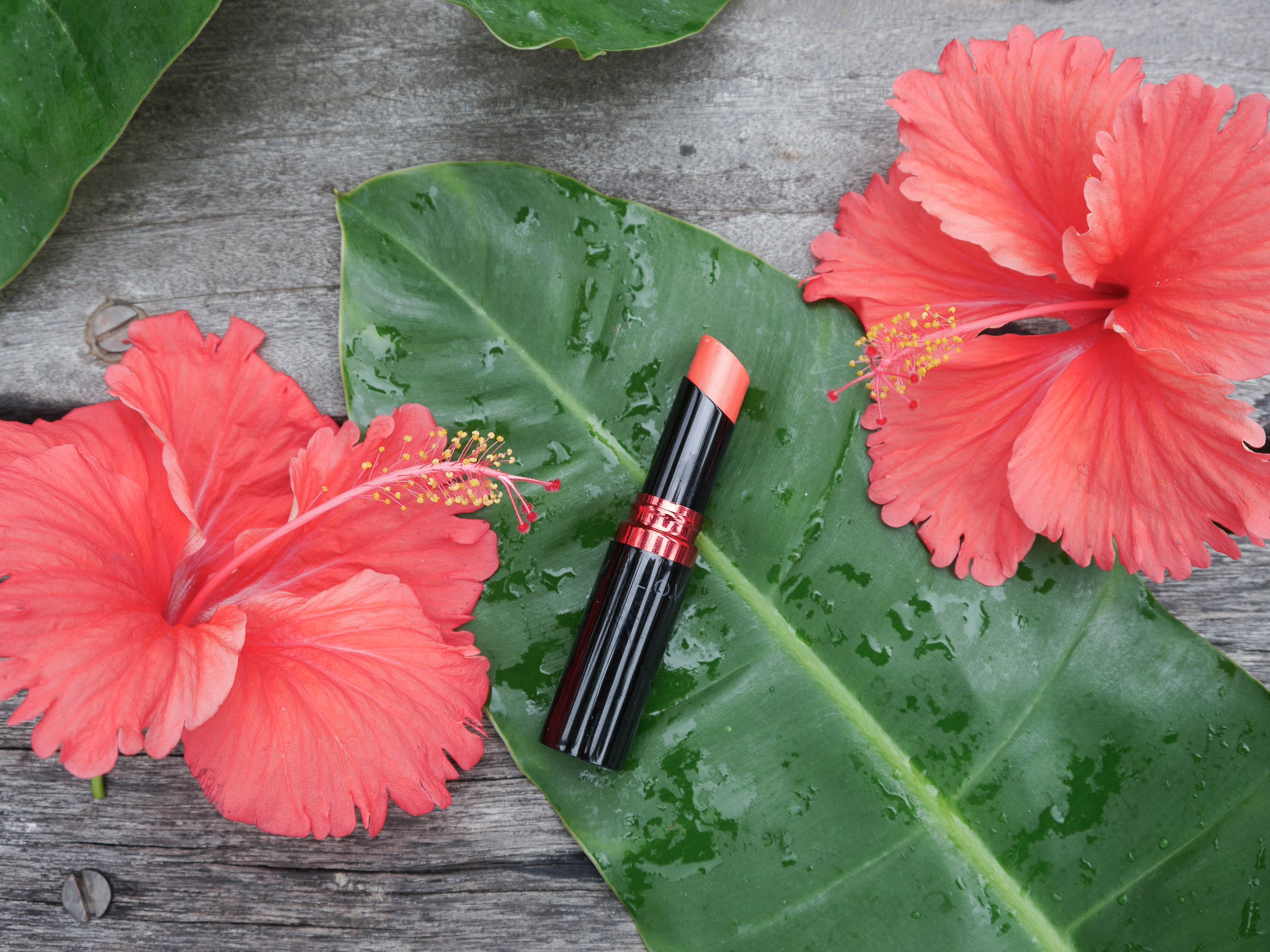 As you have seen, I'm focusing more on silky even looking skin before I go into blushing and highlighting. Nothing is more worse than applying highlighter on a face, where you can see every single pore and blemishes that look like a rocky road. Whatever you apply, I will never get tired of telling you to use products with SPF! Your skin will thank you later.
I hope I could give you an insight of how I do my makeup and which products I use on a daily base.
If you have further questions, leave them in the comment section below.
I apologize for the slightly dark photos of the finished look, where it's actually hard to see the glow. Since the monsoon season has started here in Sri Lanka, it was not easy to catch the right light for the shoot, as it was cloudy and rainy all day. Special thanks goes out to my friend J, who shot me in this weather conditions and did a great job holding a DSLR camera for the first time. :)
Happy weekend my beautiful friends!
Thanks for reading.
xx
Ji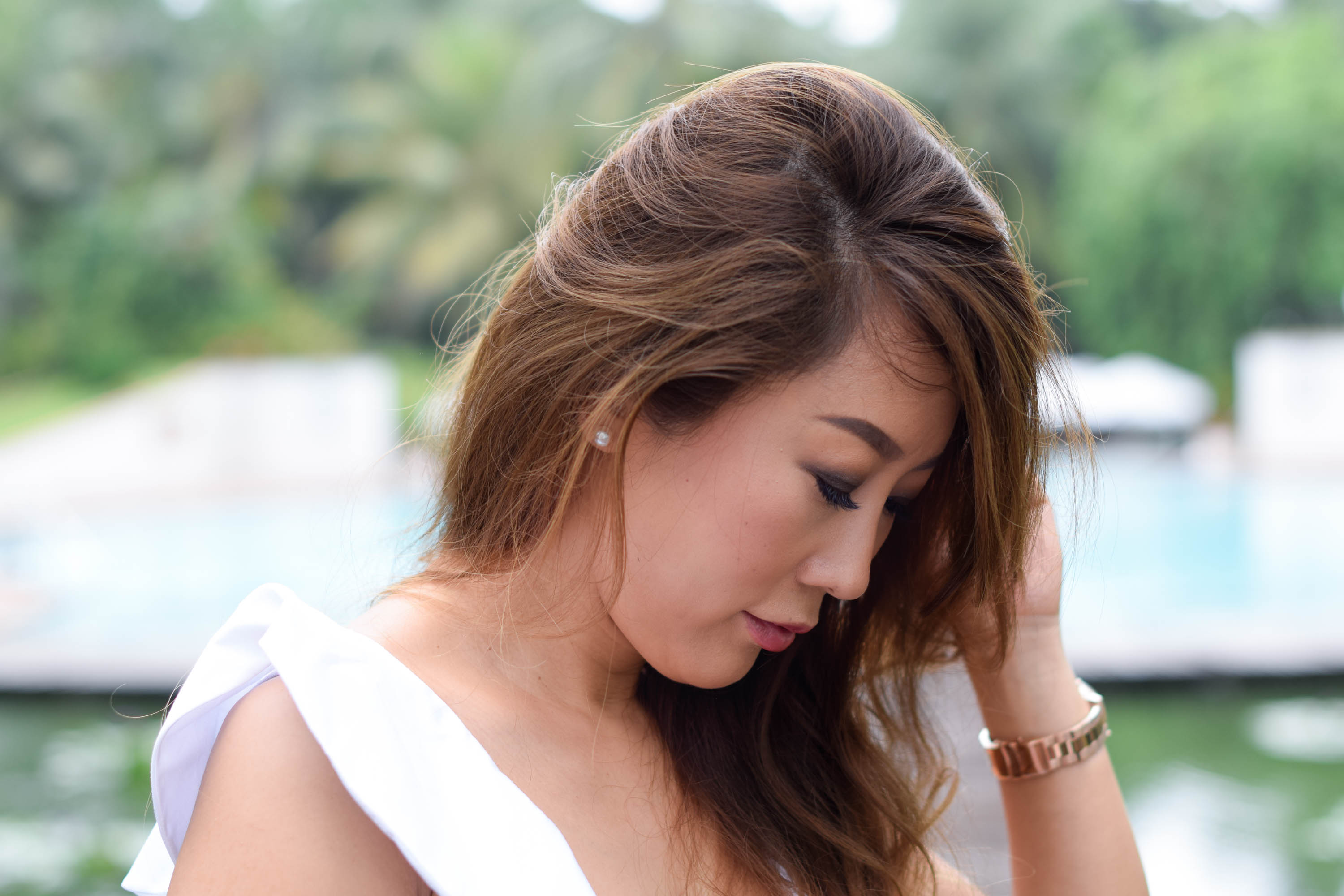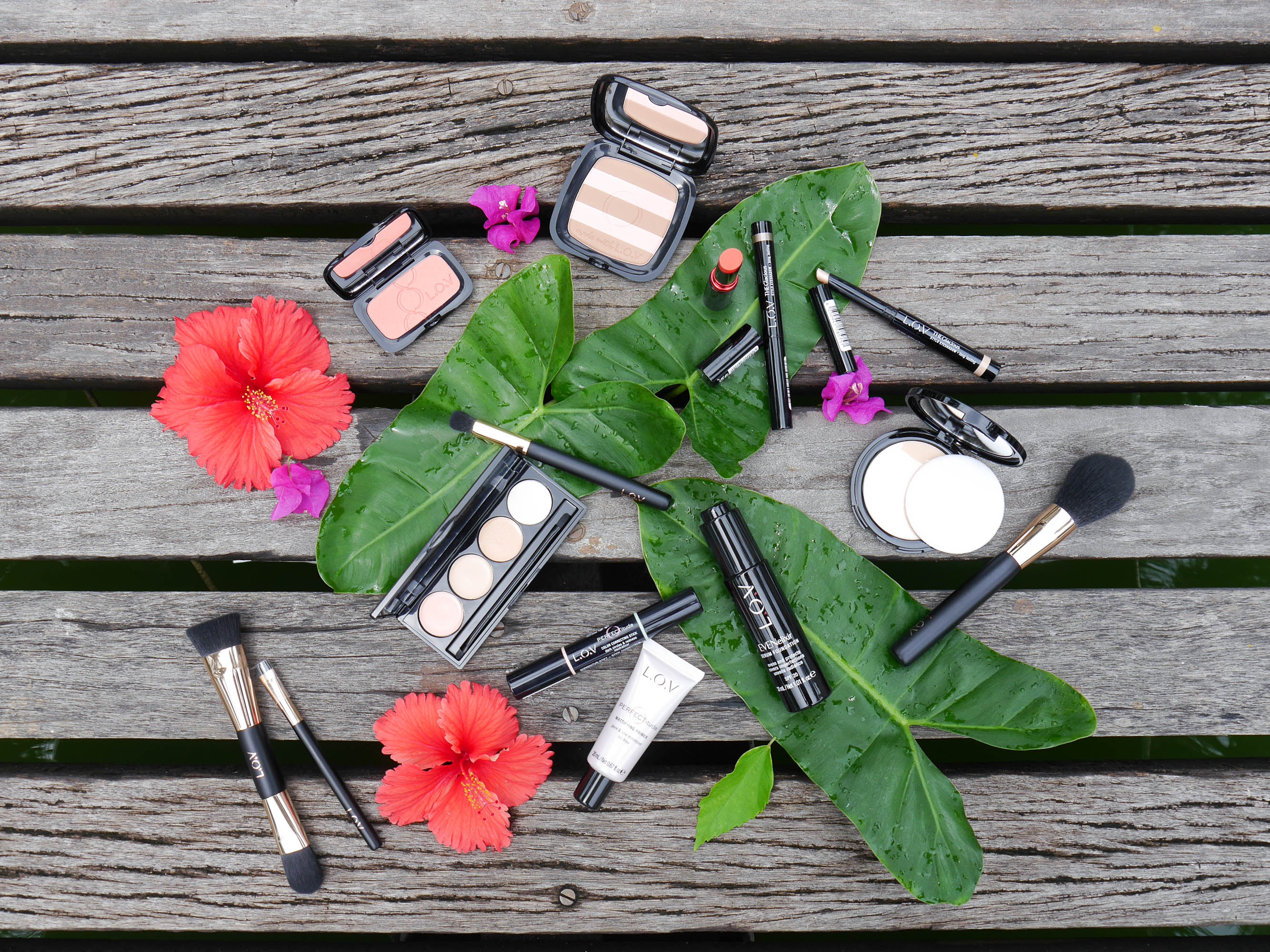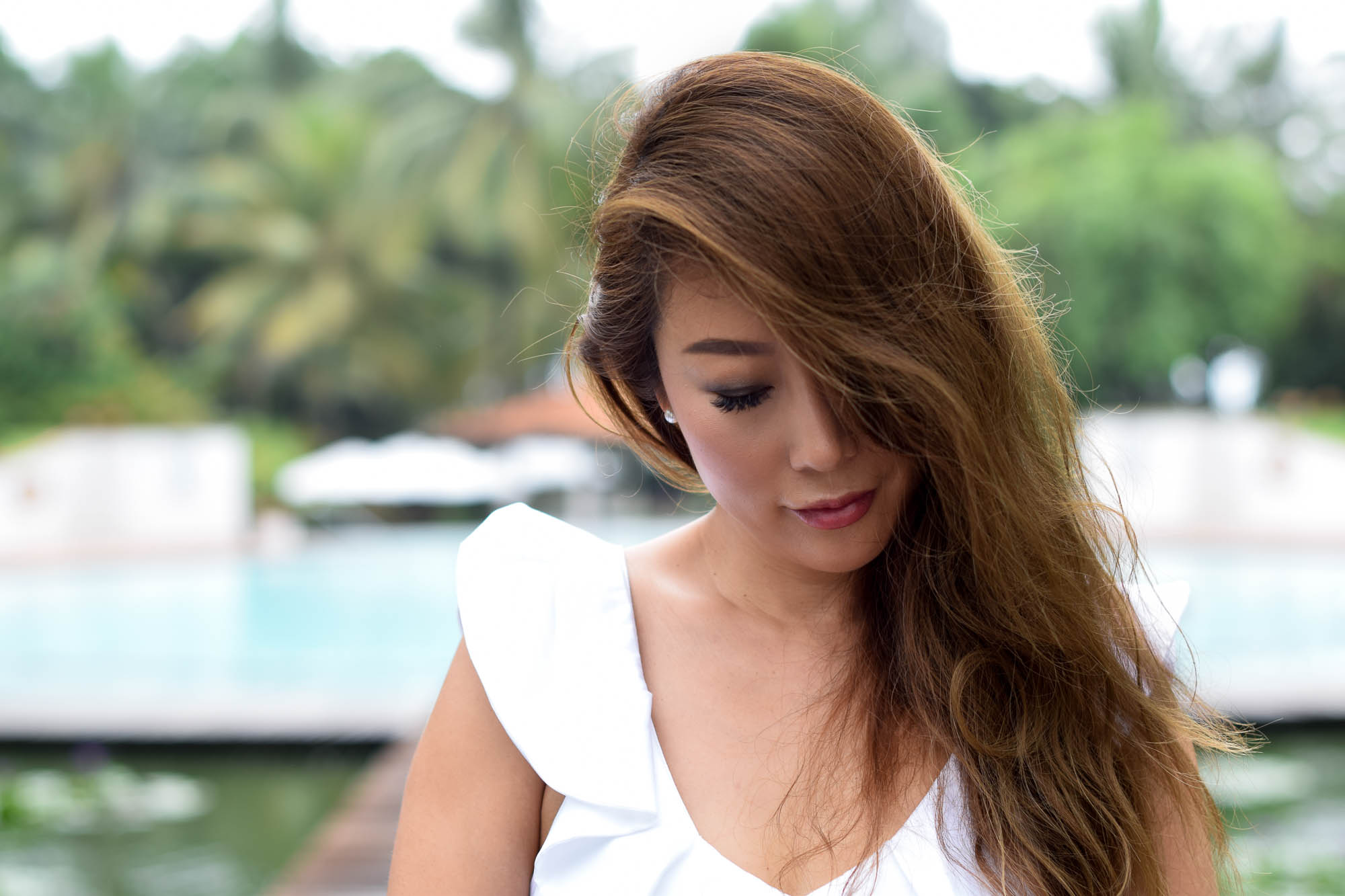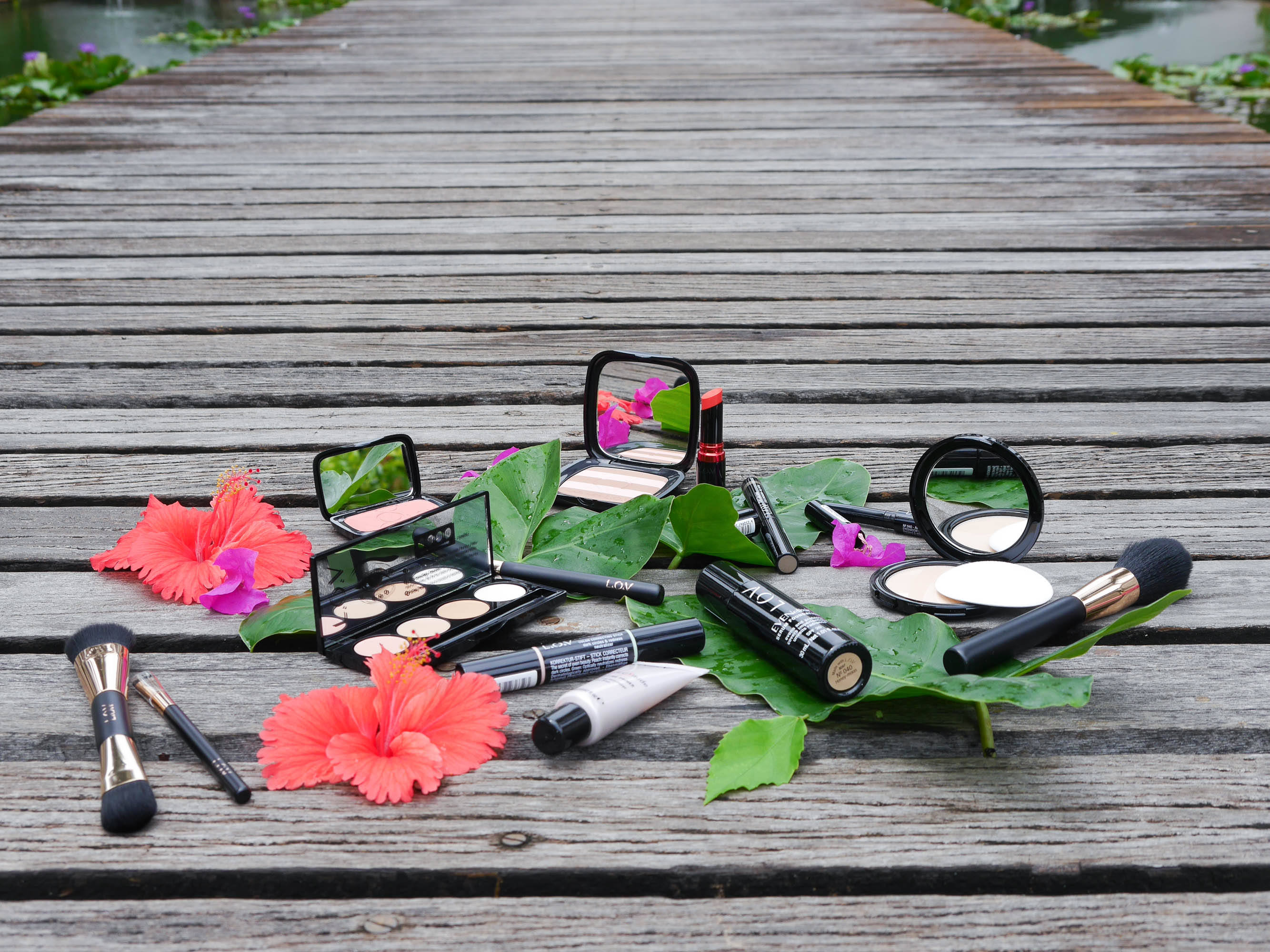 * In collaboration with L.O.V Cosmetics