What comes to your mind when you hear Seoul ? Samsung? Hyundai? Kia? Kimchi? Bibimbap?
Not bad folks. But there is so much more. Seoul is such a vibrant dynamic city with great places to see both traditional and modern and you can party 27/4 as well!
Koreans are passionate people, who love to eat, hang out and socialize after work with friends and family. Curious?
So come along!
Myeongdong is the pounding heart of Seoul. Located in the midst of Seoul you can't miss this district with a lot of shops, cute cafes, food stalls and hawkers after 5pm. I just love to stroll the streets, watching people, eating a lot of street food and being a part of the hustle and bustle of this vibrant city.
Downtown Seoul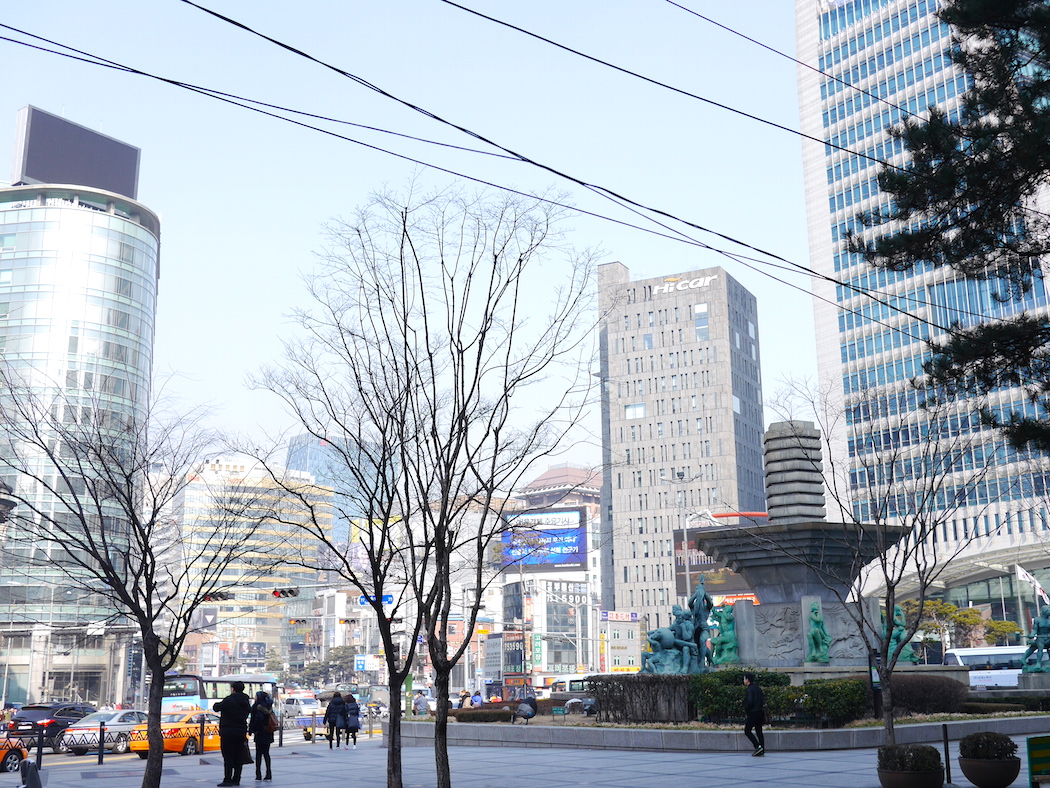 Myeongdong
Street promoters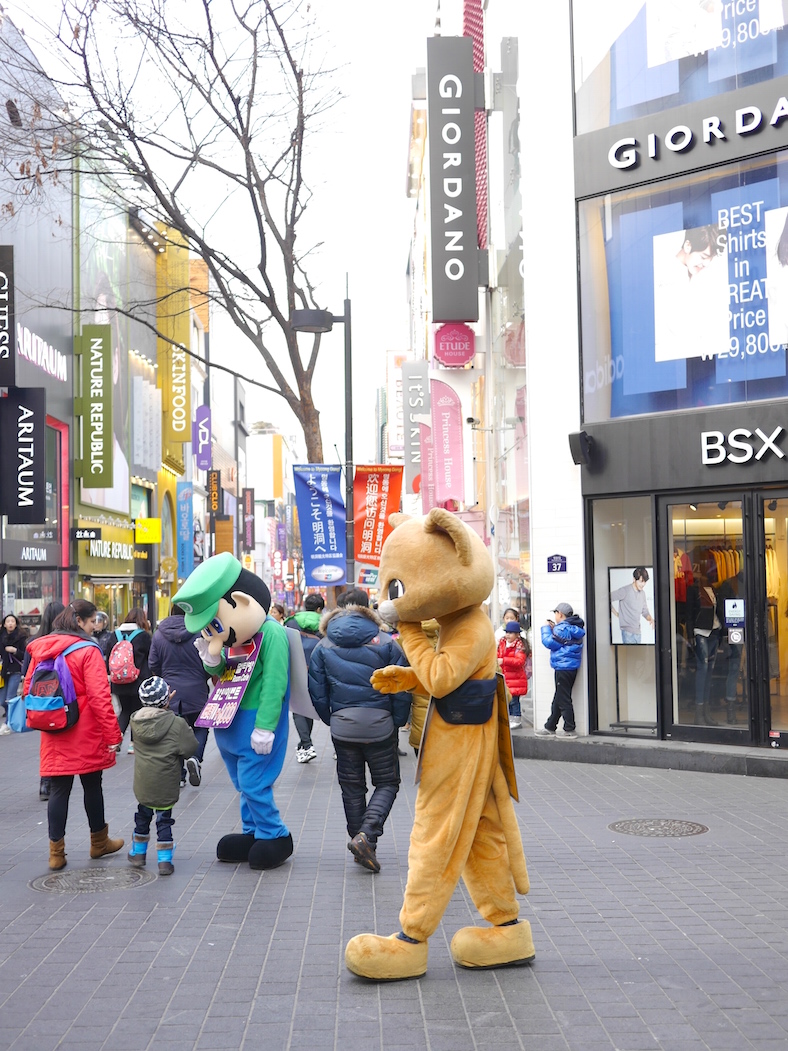 Cute cafe with a traditional Korean 70's theme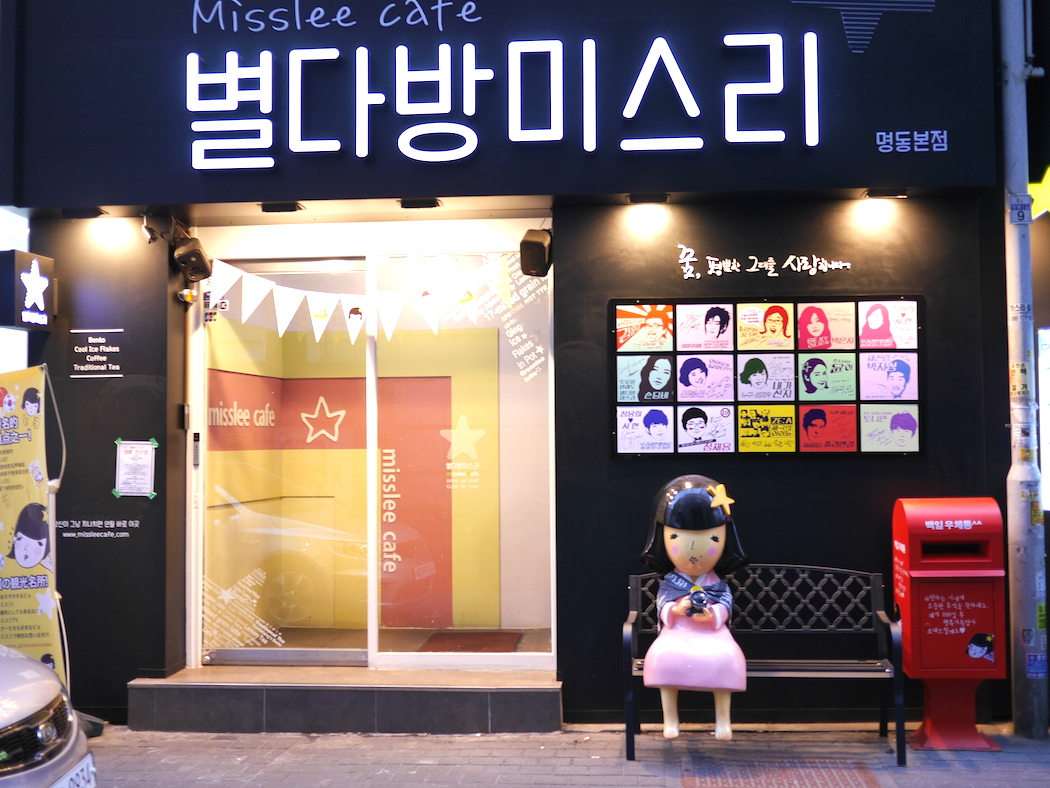 Cosmetic shops everywhere! And yes, you have to try the snail cream and many other products when in Korea. This stuff works!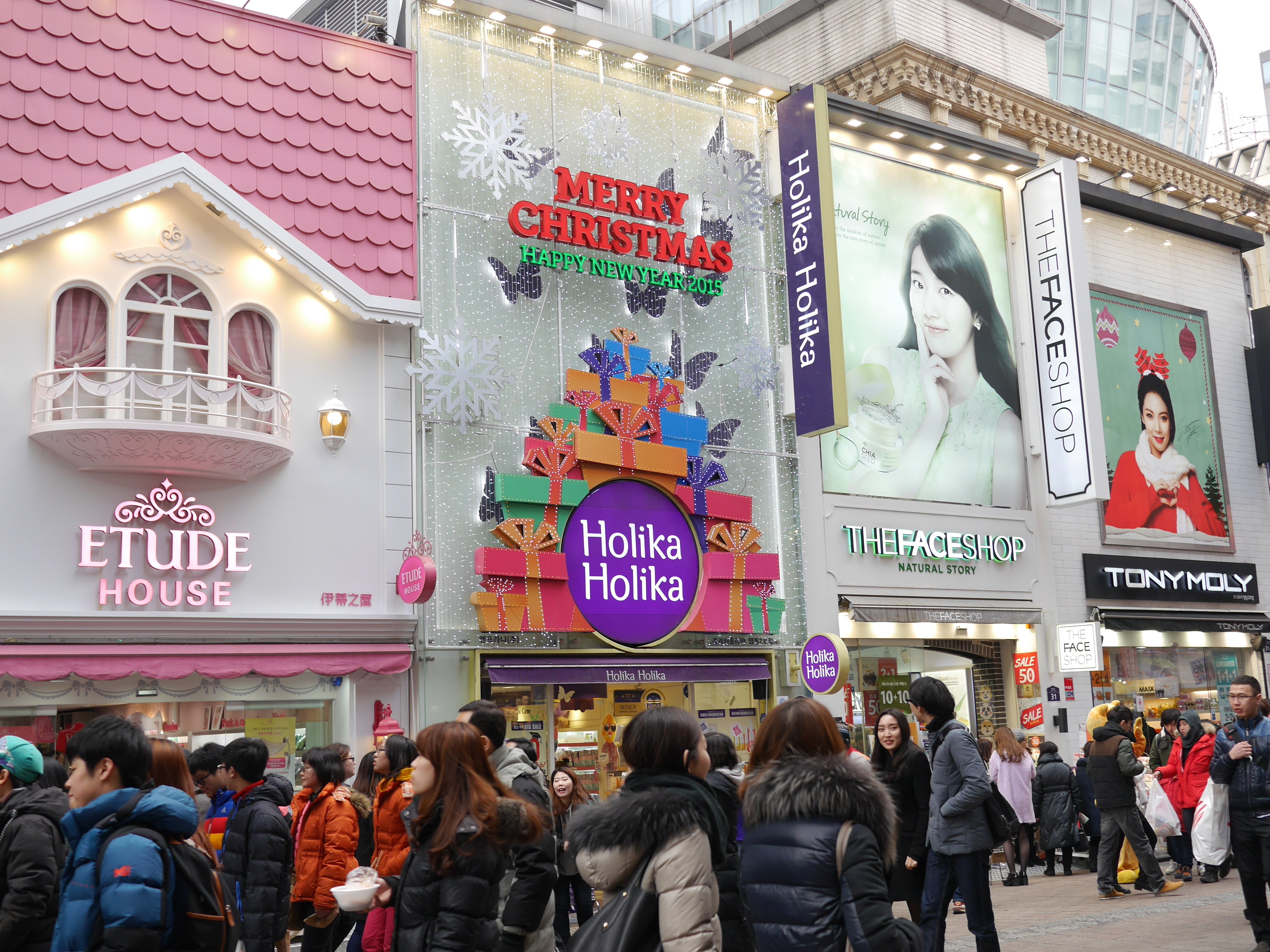 Street food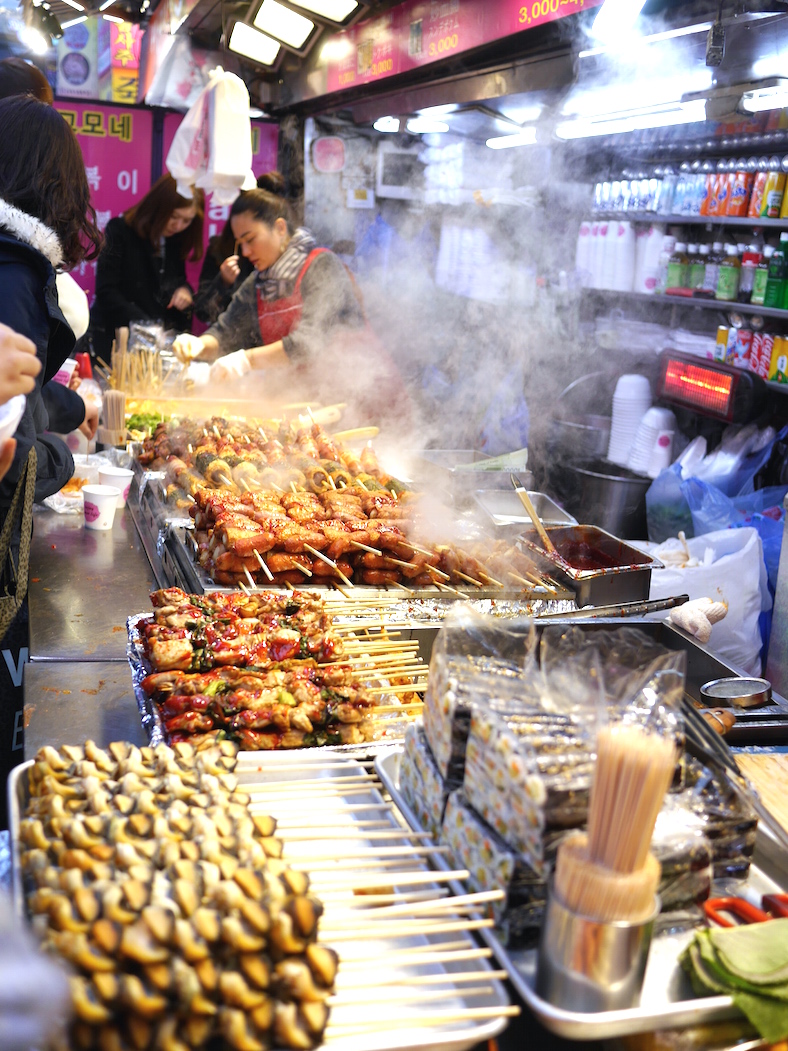 One of the latest street food trends. Mochi wrapped strawberries. They are so good! And look at the cute packaging!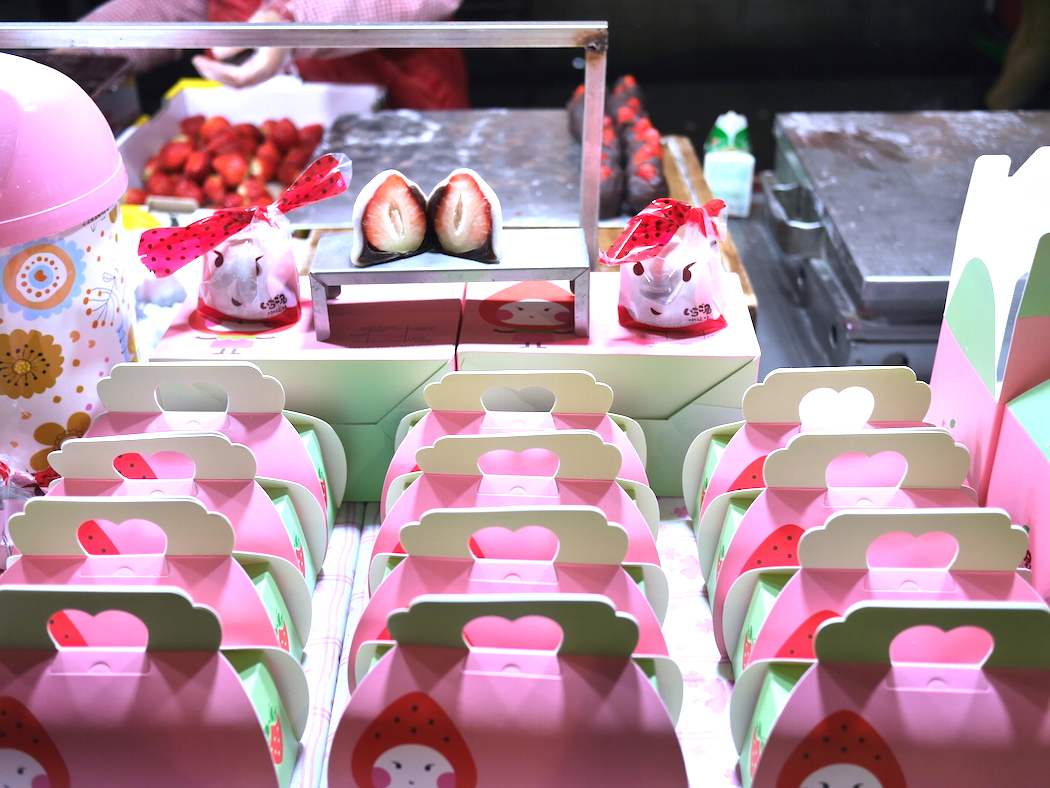 Myeondong at night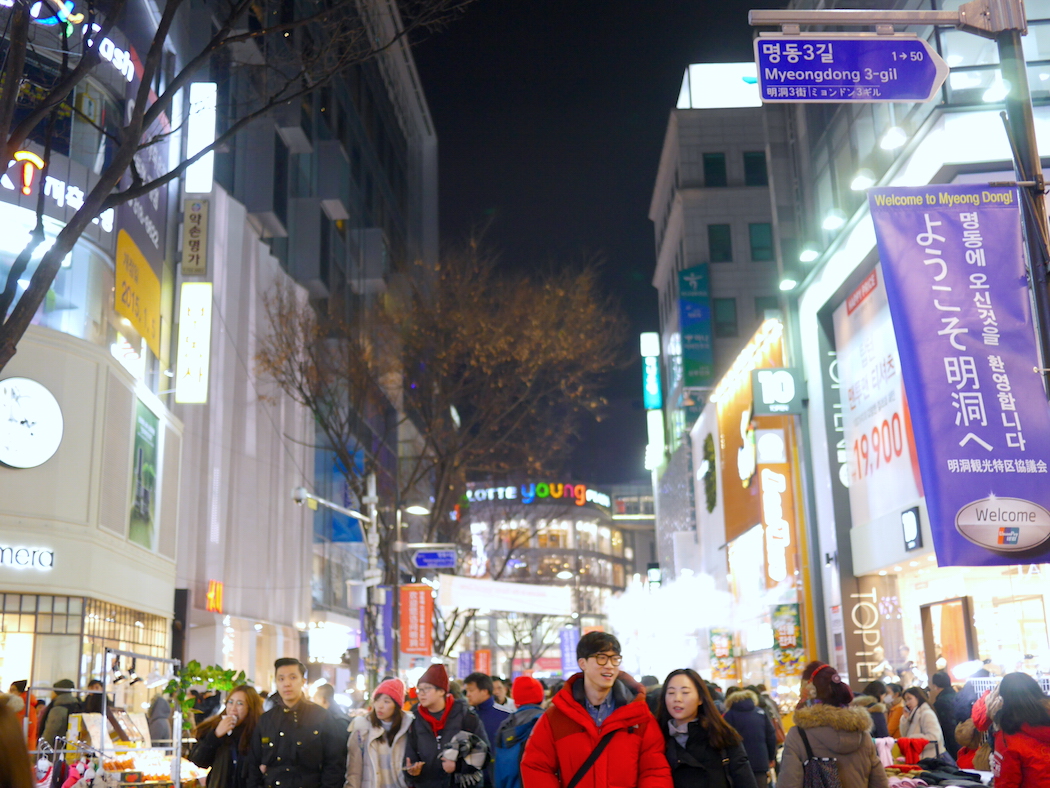 I had a coffee date with a high school friend and we went to my favorite green tea place in Myeondong.
O'sulloc tea house is all about traditional Korean tea. Smoothies, juices, cake, cookies, ice cream with green tea as the main ingredient. Pay a visit if you are in this area. I loved the cozy interior and had great time with my friend reminiscing about our crazy high school years, which I spent in Korea. We ended up in a small restaurant with even more talks and complimentary cute apple shots from the owner.