When you get a new pair of shoes, you wanna take them out. Like right now!
I scored a beautiful pair of Louboutin heels for a great deal and was so ready to wear them with a cute outfit. But weather in Munich was not that Louboutin-friendly, so I was happy to take them to warm and sunny India on my on-duty flight. This flight was just meant to be for red soles!
What a blessing to wake up to sunshine and warm temperatures in Winter! Hello Mumbai! :)
I paired the shoes with a leather skirt, a light blouse and my favorite leopard clutch for dinner.
And I got all the attention from my flight girls(and boys)..or should I say my shoes did?
We had a great time in the restaurant as it was Republic Day in India with a lot of special food and a lovely decorated buffet.
I was glad, that I didn't have to walk a mile in those shoes, so I could break in easily without any blisters that evening.
All I can say is that red soles work magic!
You walk differently and I think I got a special glow that night.
You know I have that thing with shoes! ;)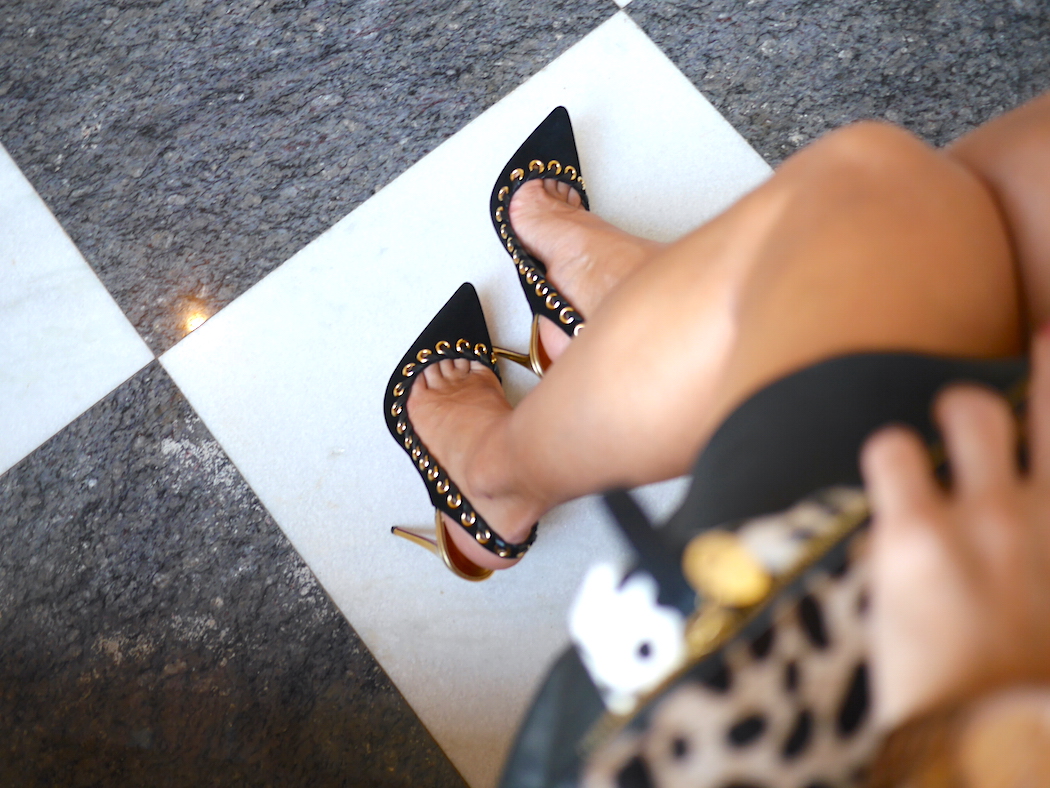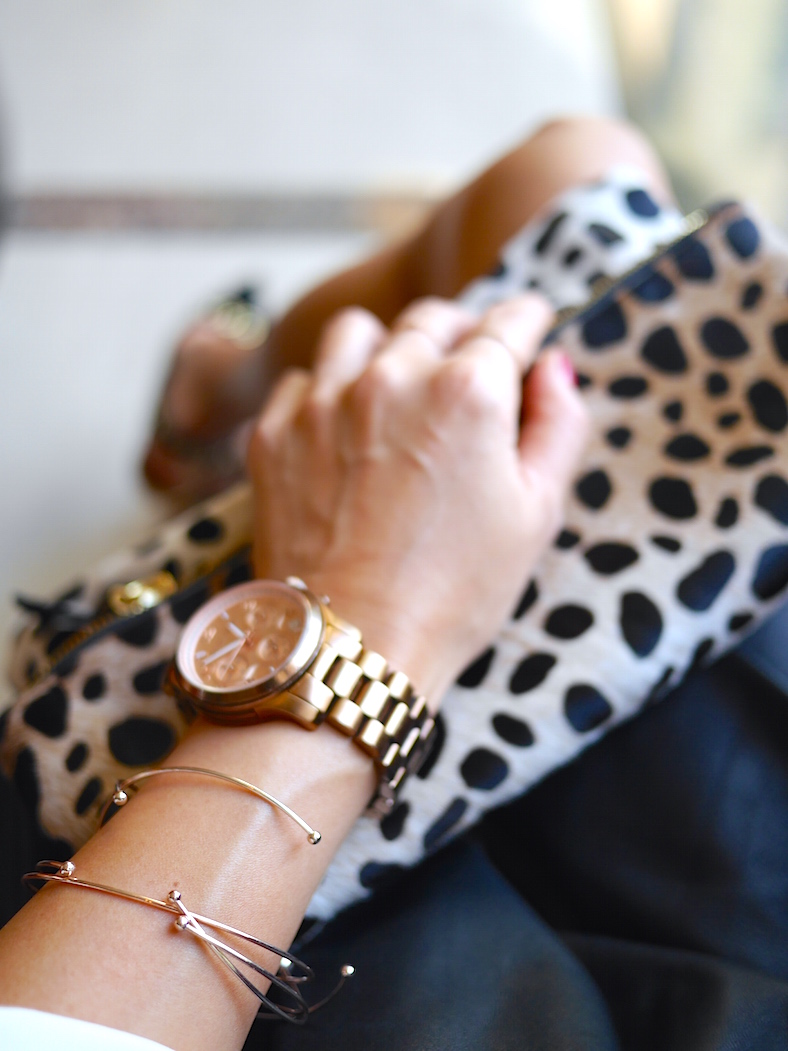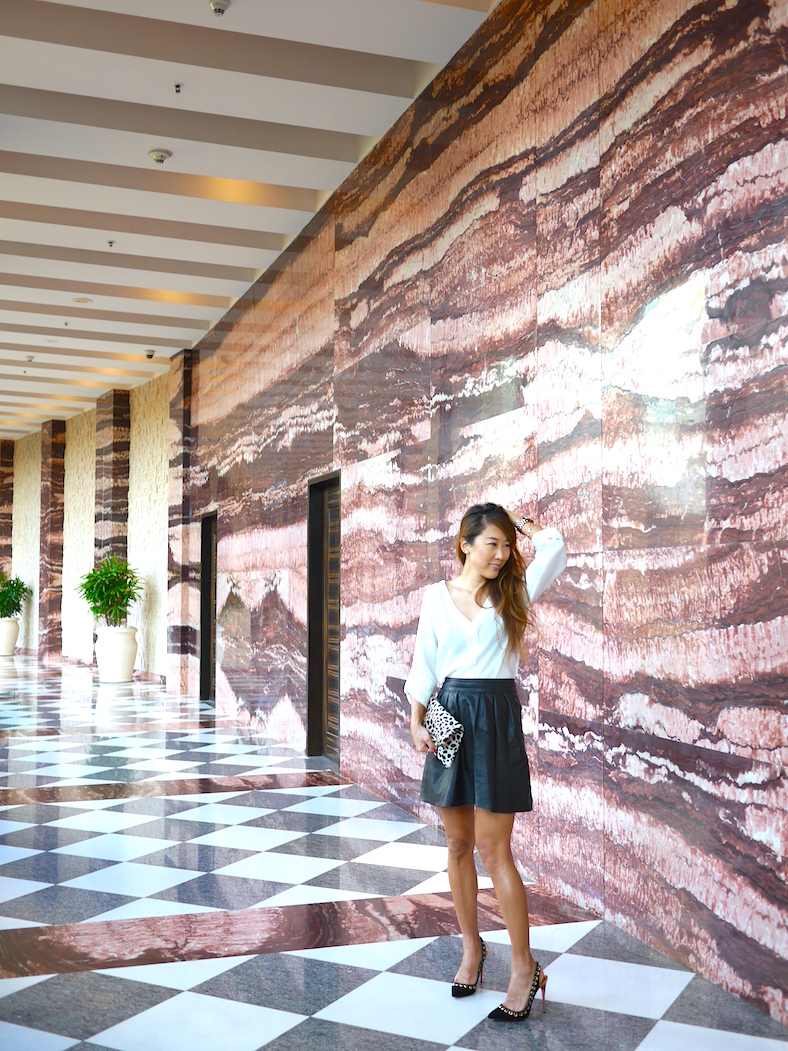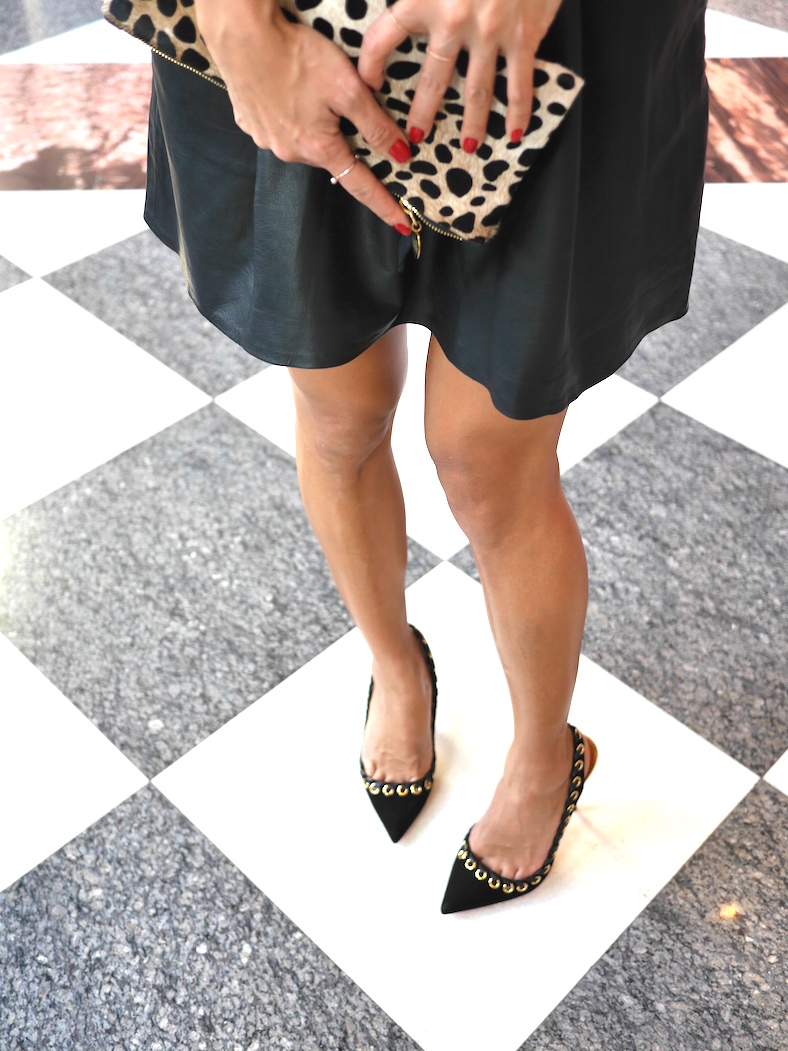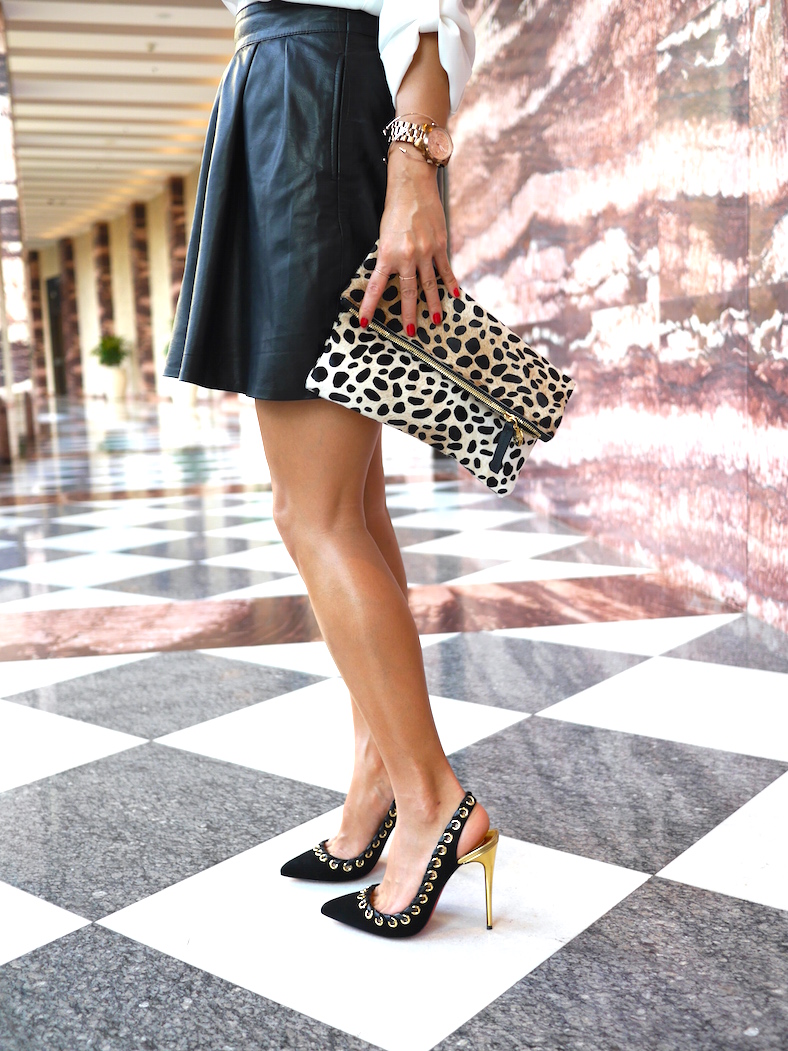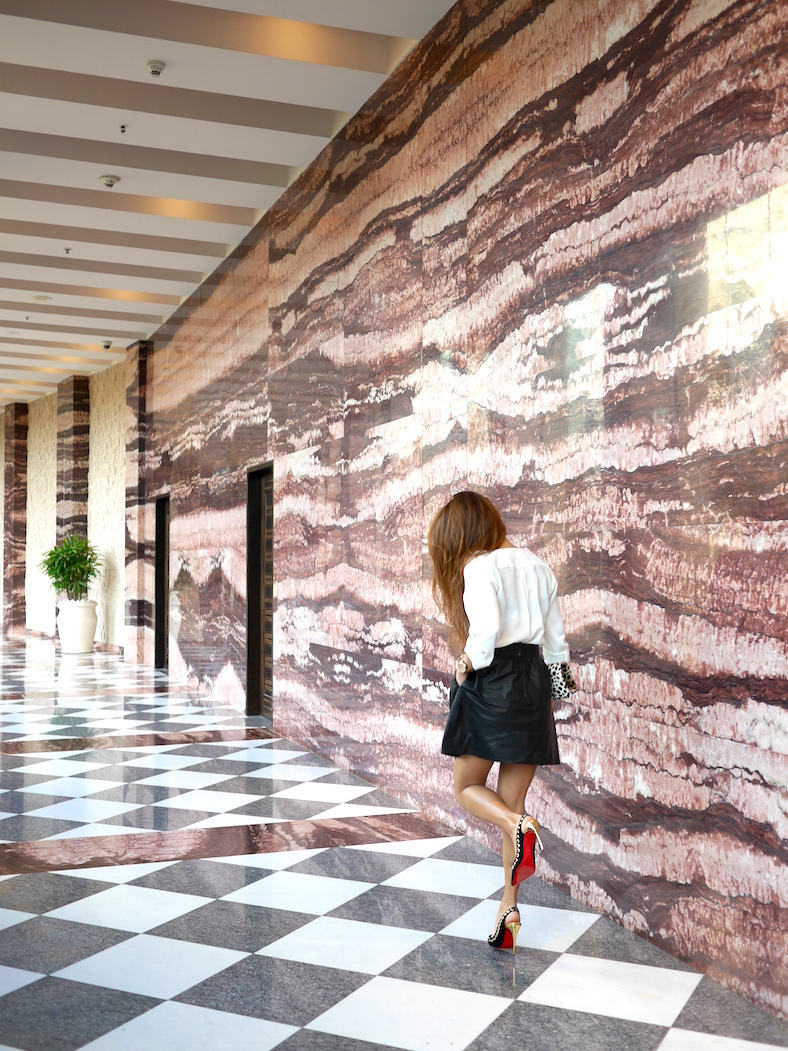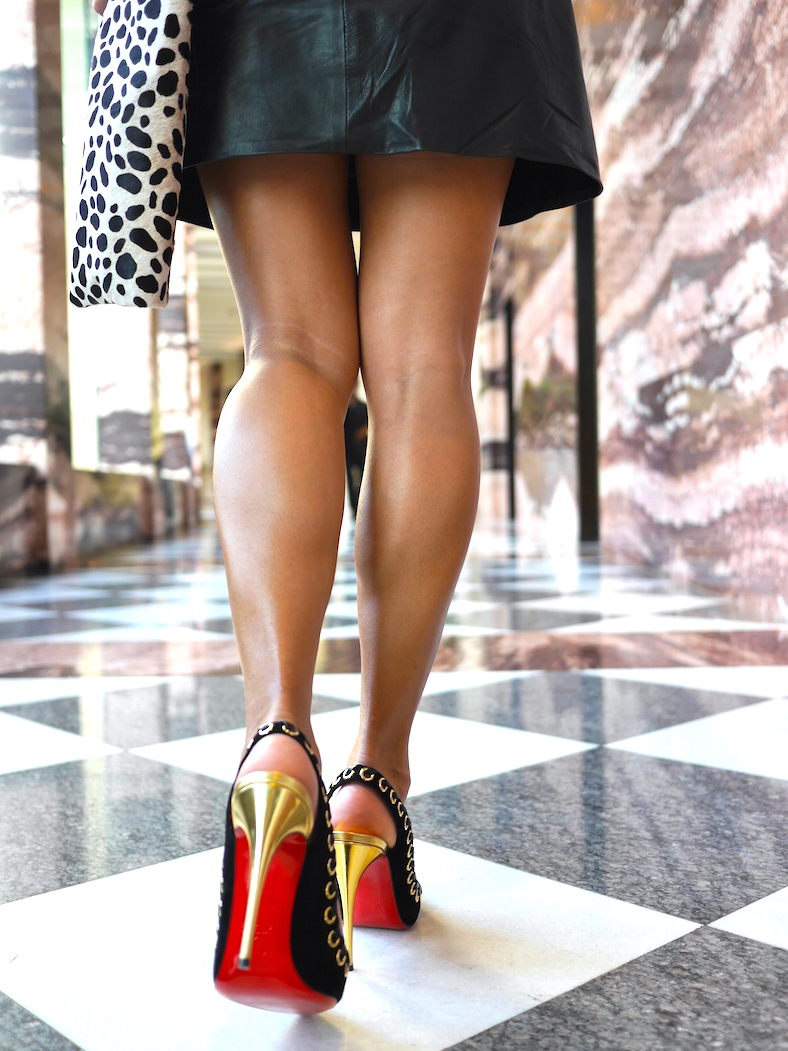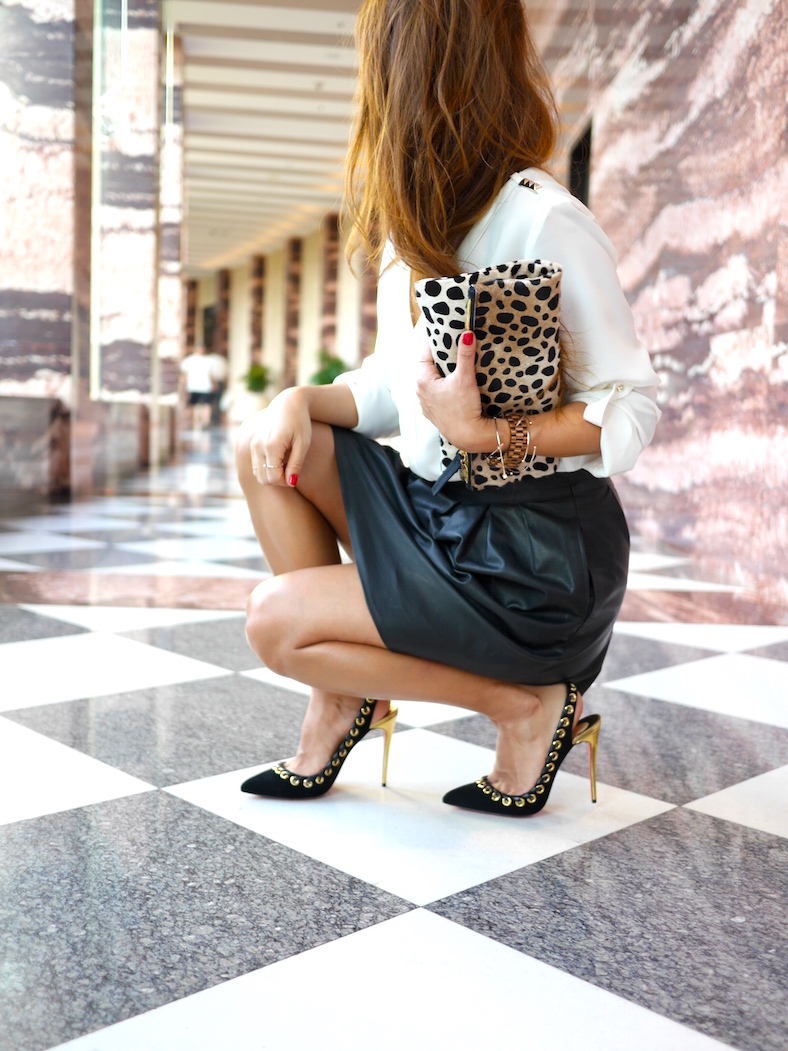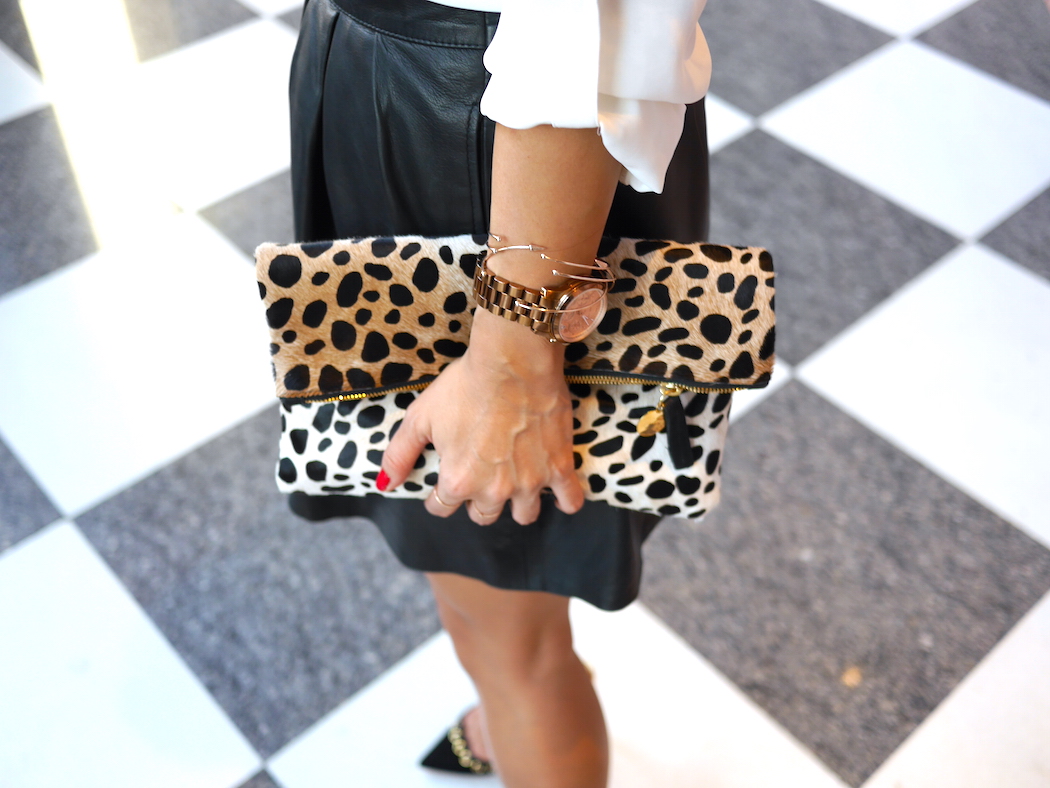 Don't mind my tousled hair! It was so humid and I had my hair in a bun at the pool.
Shoes: Christian Louboutin
Blouse: Zara (old) but similar here
Leather skirt: tailor-made in Mumbai
Clutch: Clare Vivier (old) but similar here
Watch: Michael Kors
Bracelets: H&M
Nails: Essie she's pampered