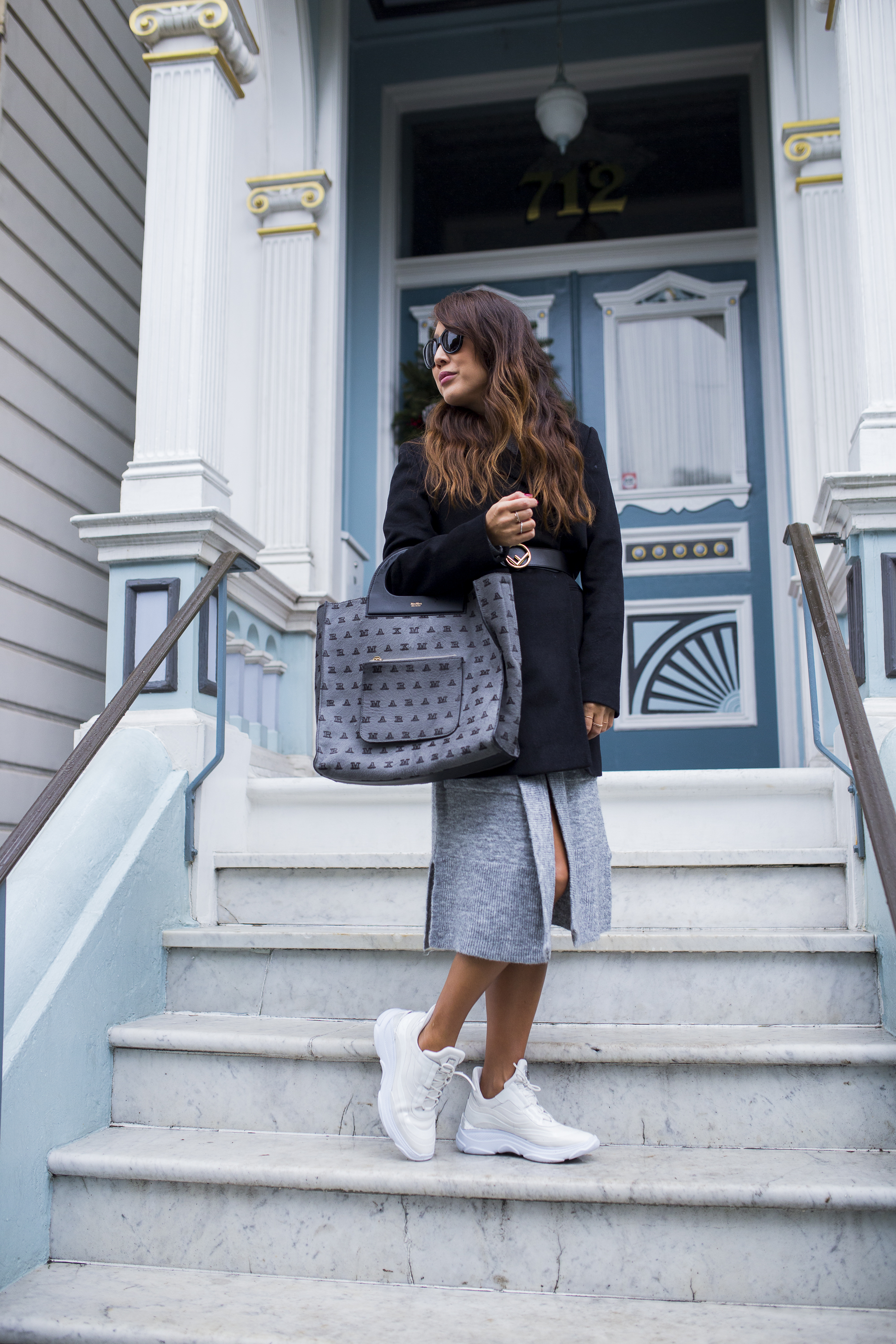 Fashion moves so fast but it also brings back good old memories. When did we see daddy sneakers the last time? Probably decades ago.
I still remember my dad's ugly sneakers which looked huge to when I was a little. So a fashion trend can be kind of nostalgic, I guess. :)
I love my cute little sneakers in white and that's it. I watched the hype about daddy sneakers on all social media channels and never had the strong urge to slip into these 'boats'. But the opportunity came faster than the next fashion trend. Thank you HOGL! :)
I love a brand that challenges me. Especially when they know that I'm usually the high heel girl. But hey, bring it on! I'm on it. Gimme the HOGL dad sneakers!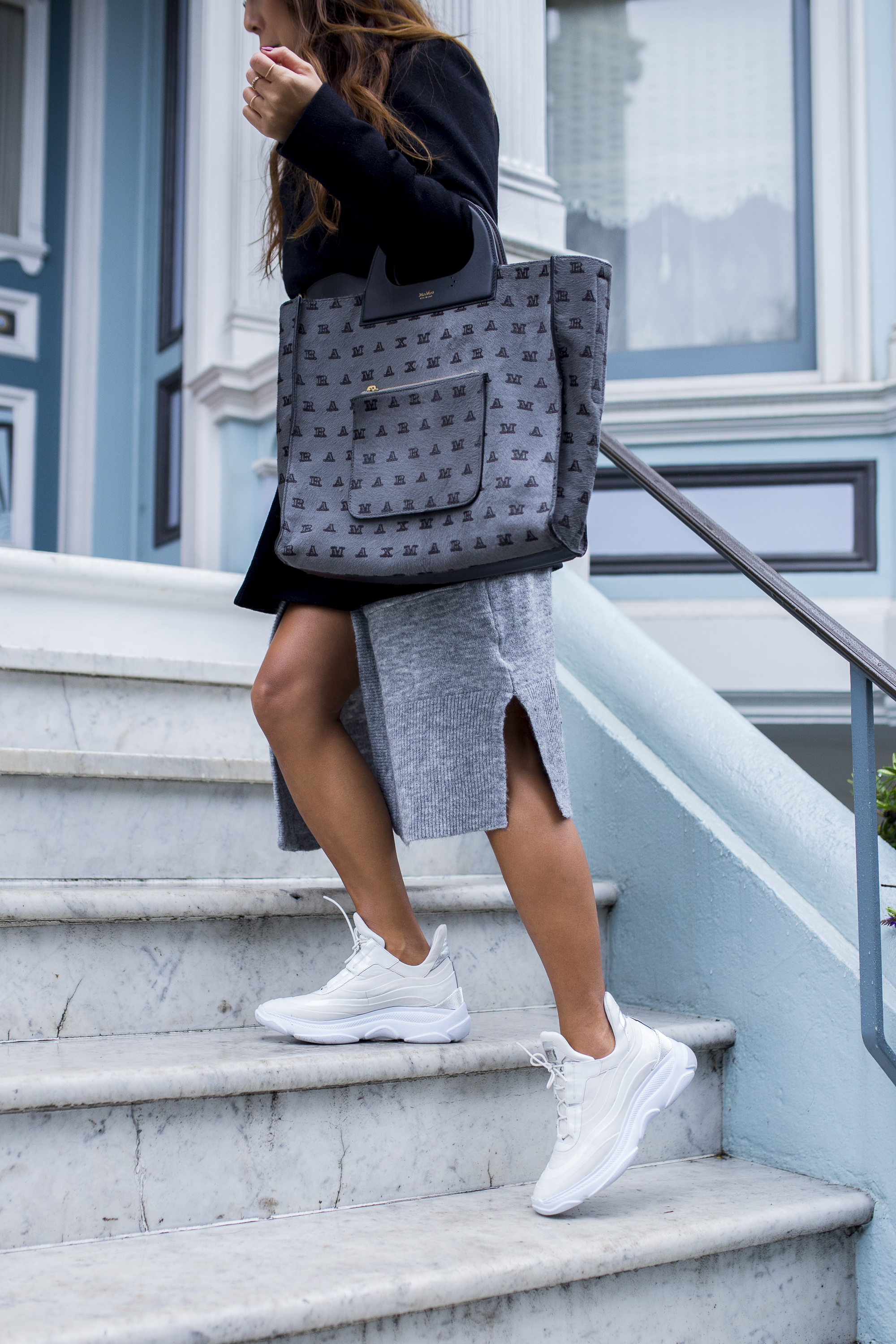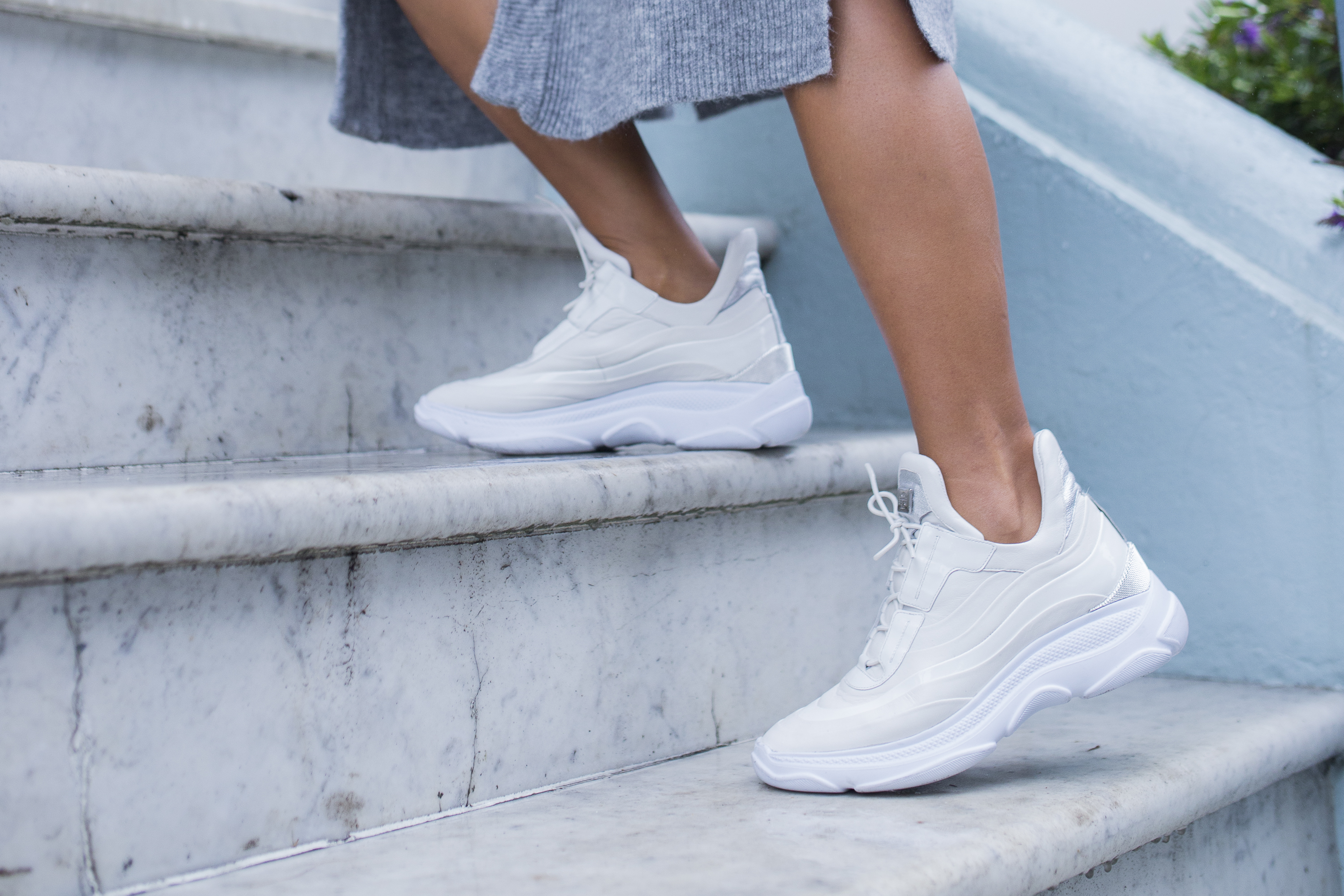 I had mixed feelings when I first opened the box. I know my physics well, so would these sneakers complement me and my outfit? But I was surprised how sleek they looked in reality. And I fell in love with the ugly sneakers the more I held them in my hands.
A duty flight to San Francisco was my last rotation of the year back in December and I was excited to take the HOGL dad sneakers out for the first time. The 'first' must always be special, right? We picked the Painted Ladies for our shoot and here we go!
I wore a long grey cardigan as a dress with a black cashmere blazer to accentuate the white crips color of the sneakers. The ergonomic shape hugs my feet like a long lost lover and I have to give a big shoutout to the designer for the flat and slightly pointed nose. Yes, this shoe is the high heel version of a sneaker! And believe me, I'm very picky when it comes to shoes.
If you are not so into the ugly daddy sneaker trend and still wannabe trendy yet cool chic?
Then the HOGL dad sneakers are your answer. And they are now online available as you read this blogpost. Hurry up before they are sold out! You can thank me later. ;)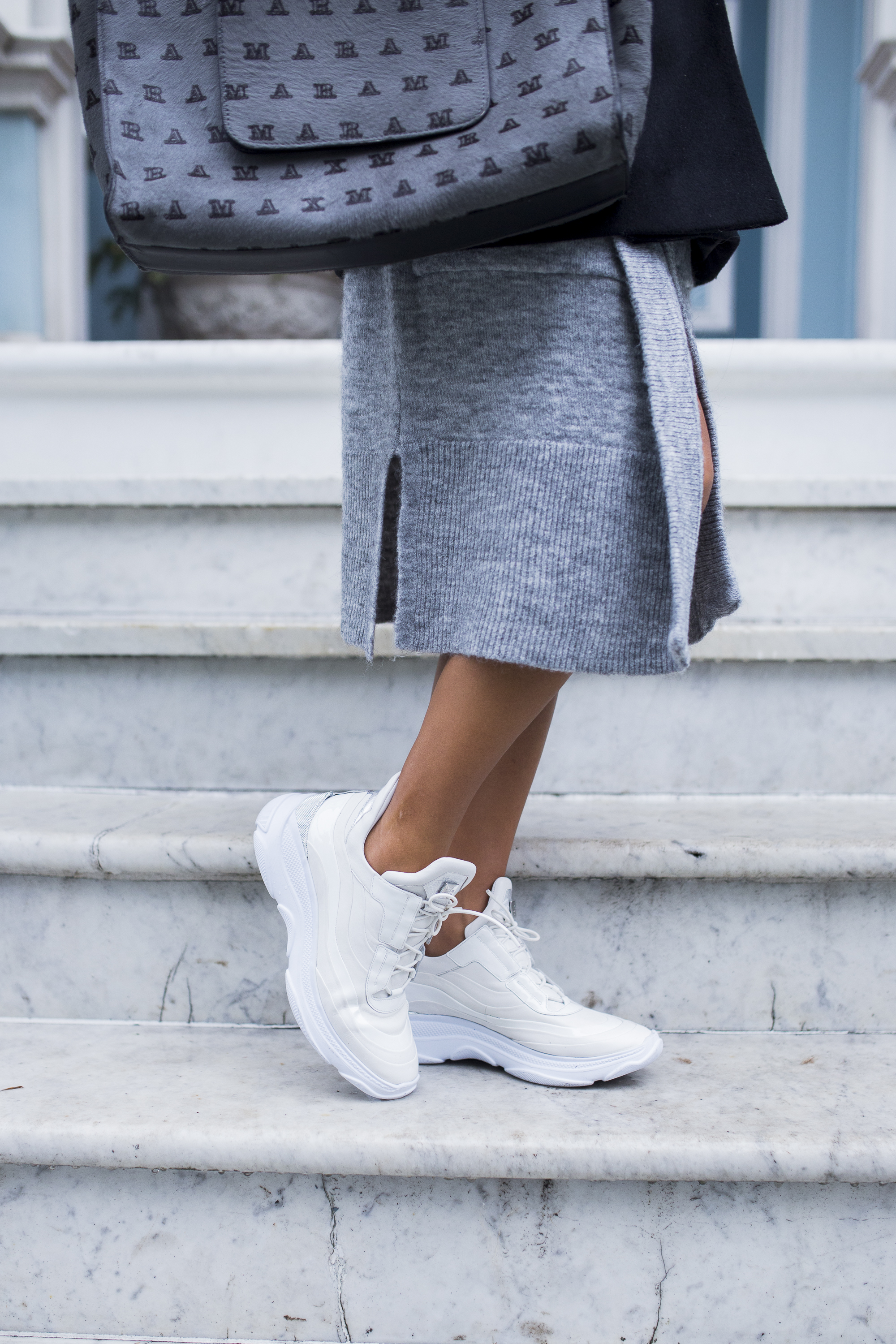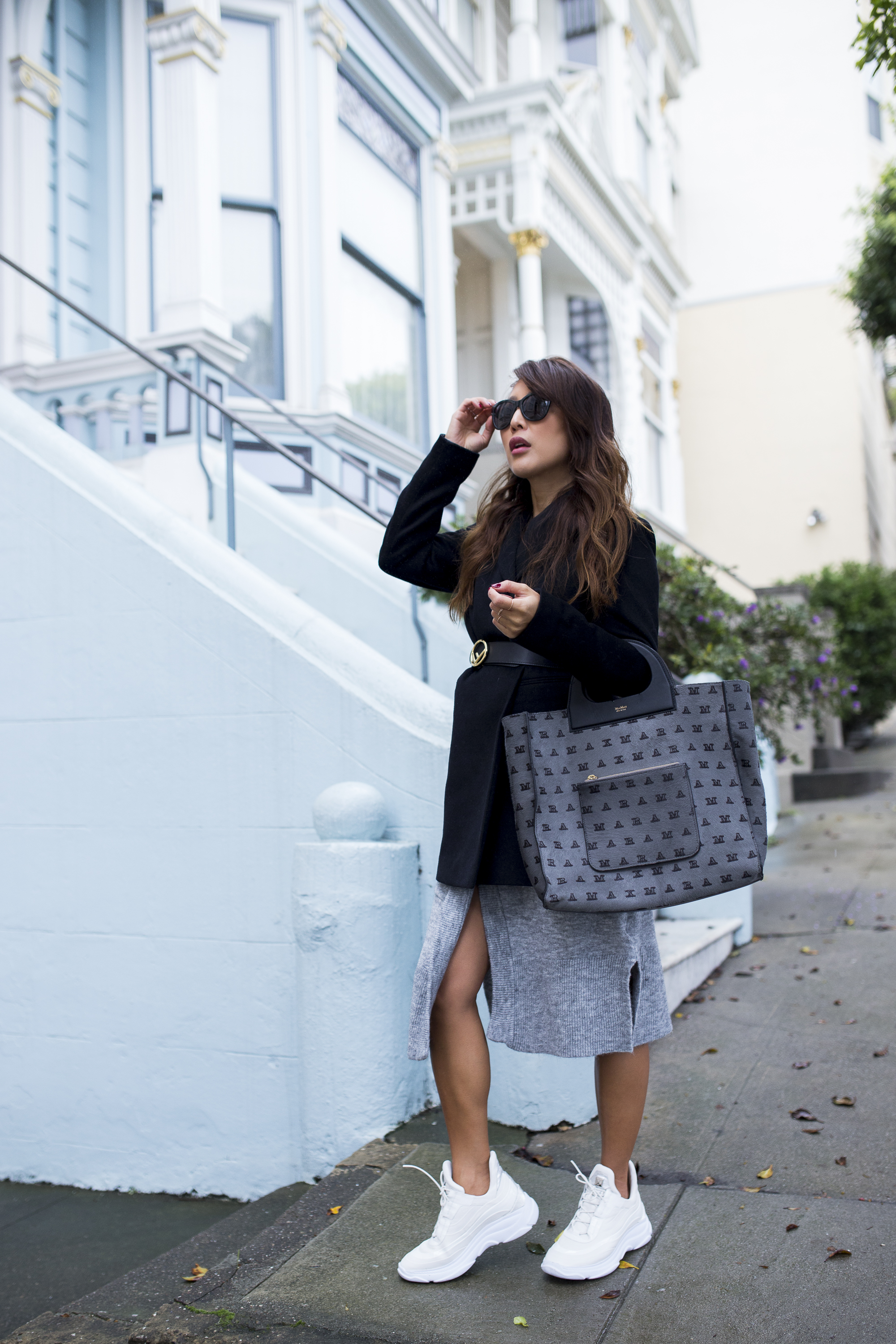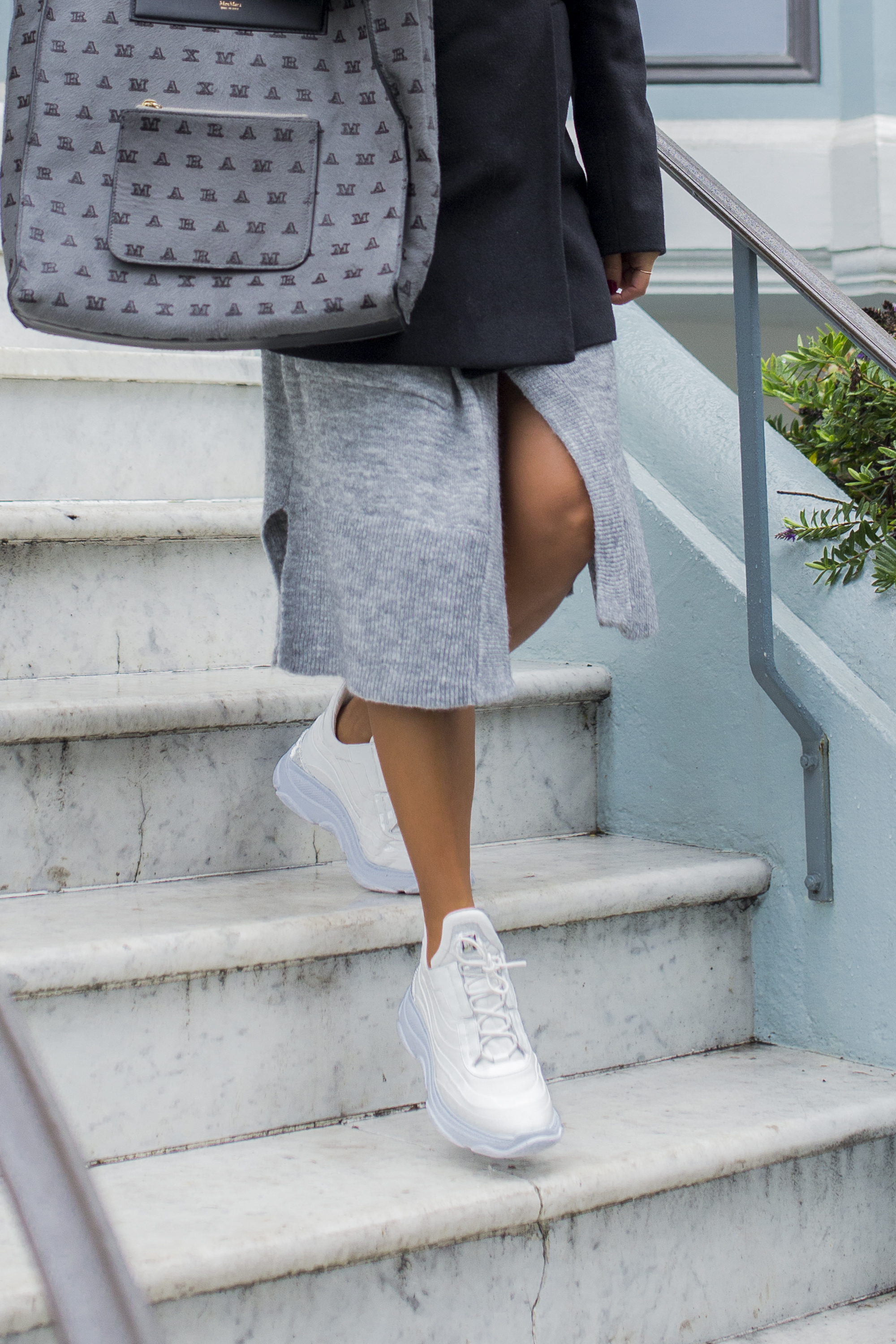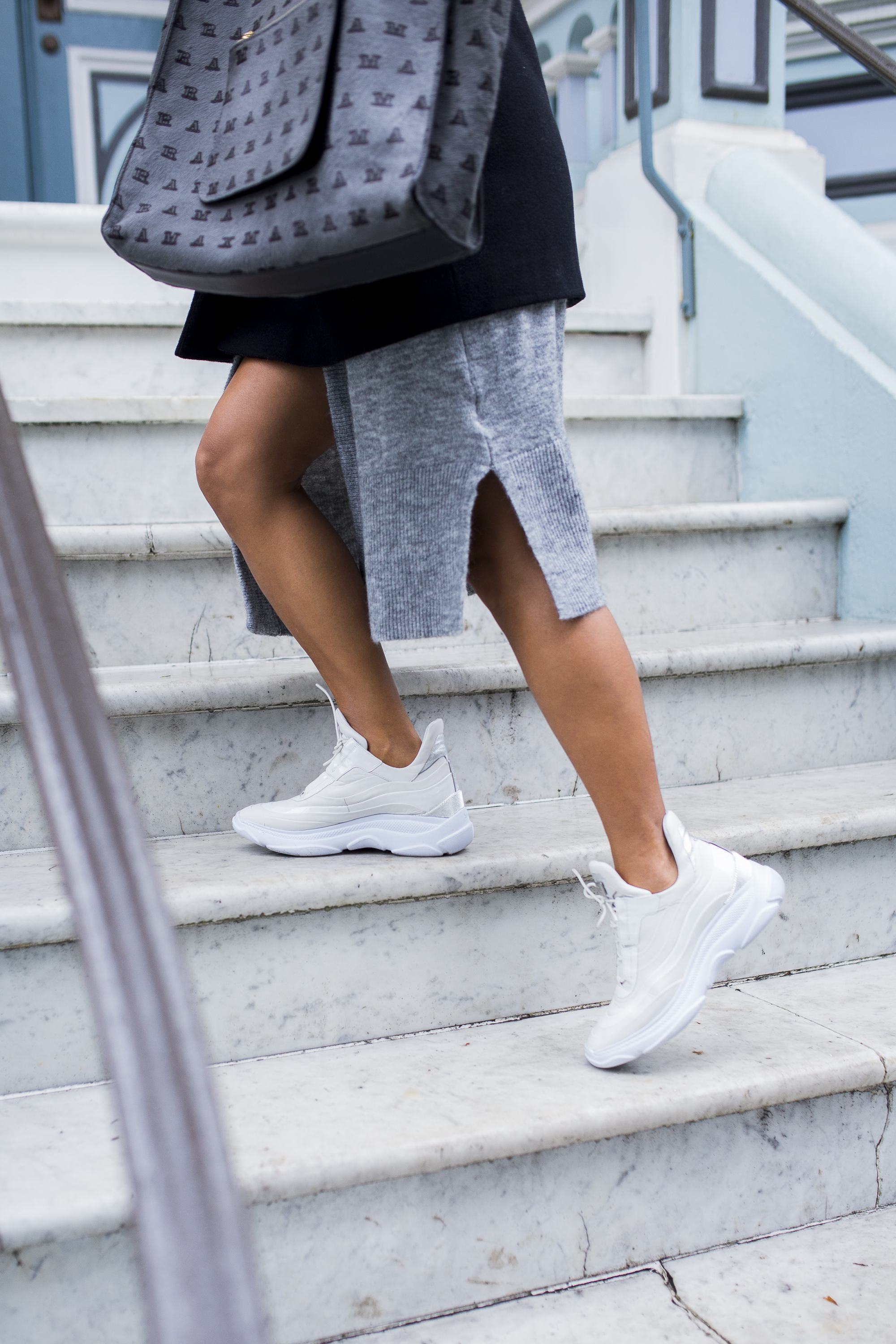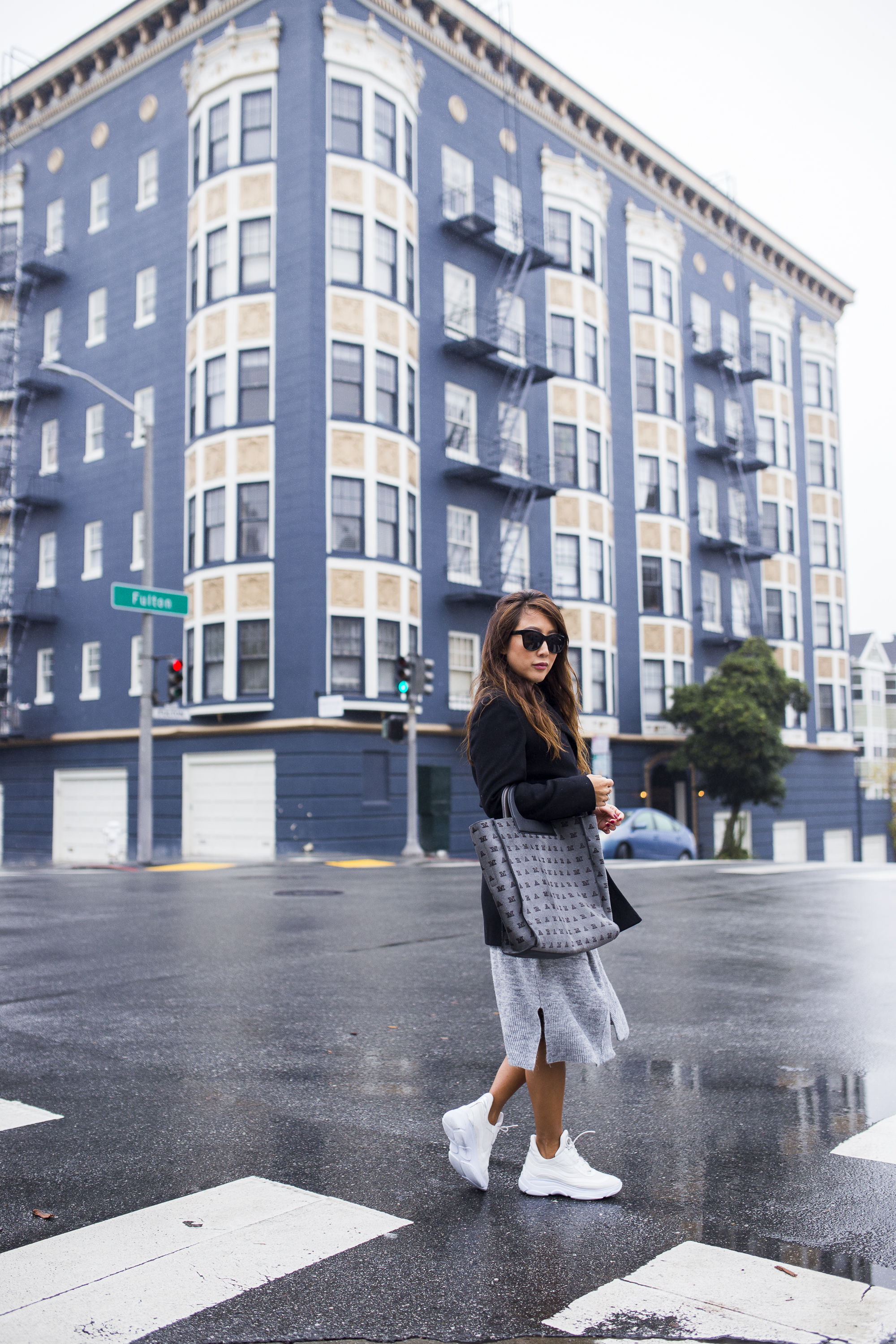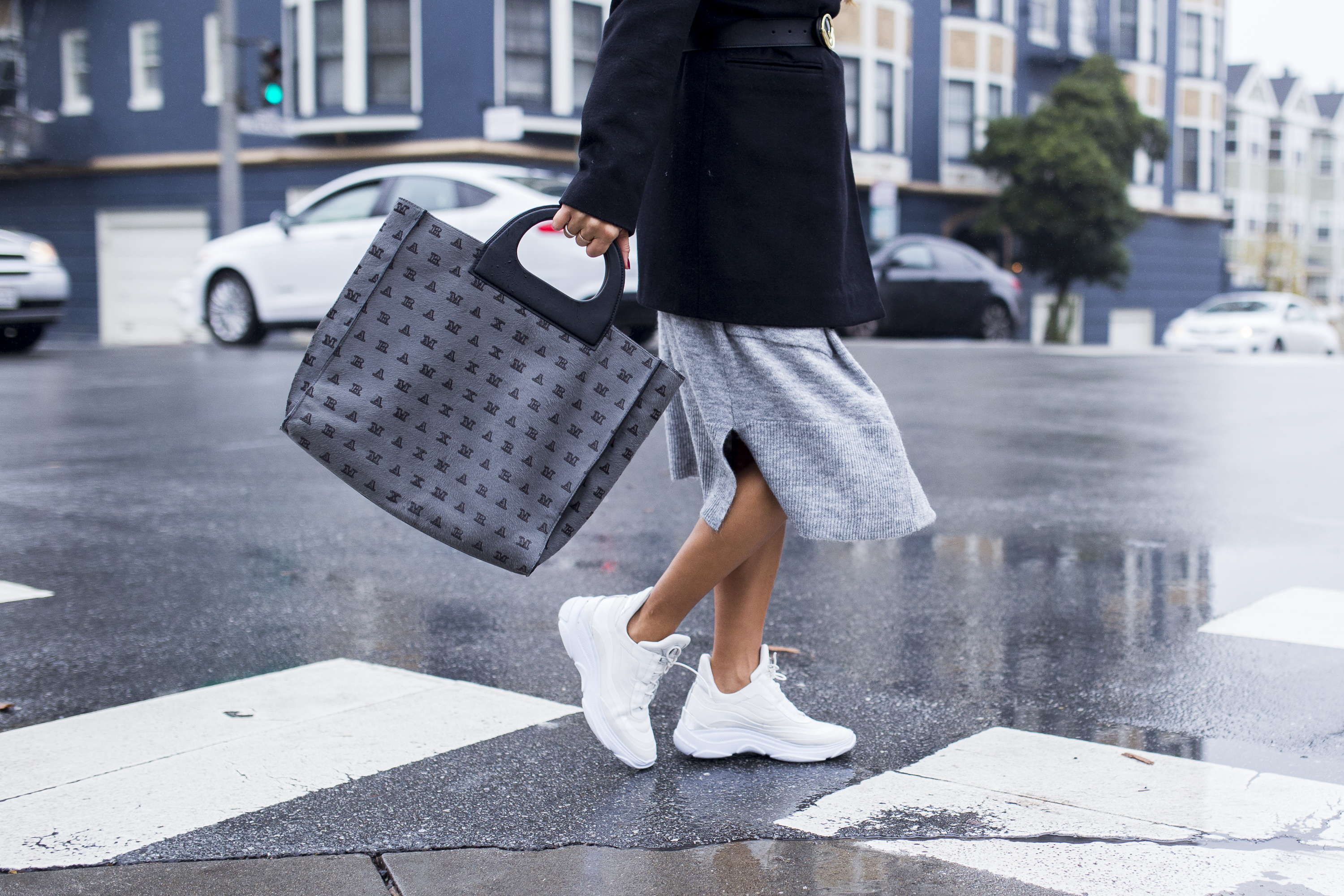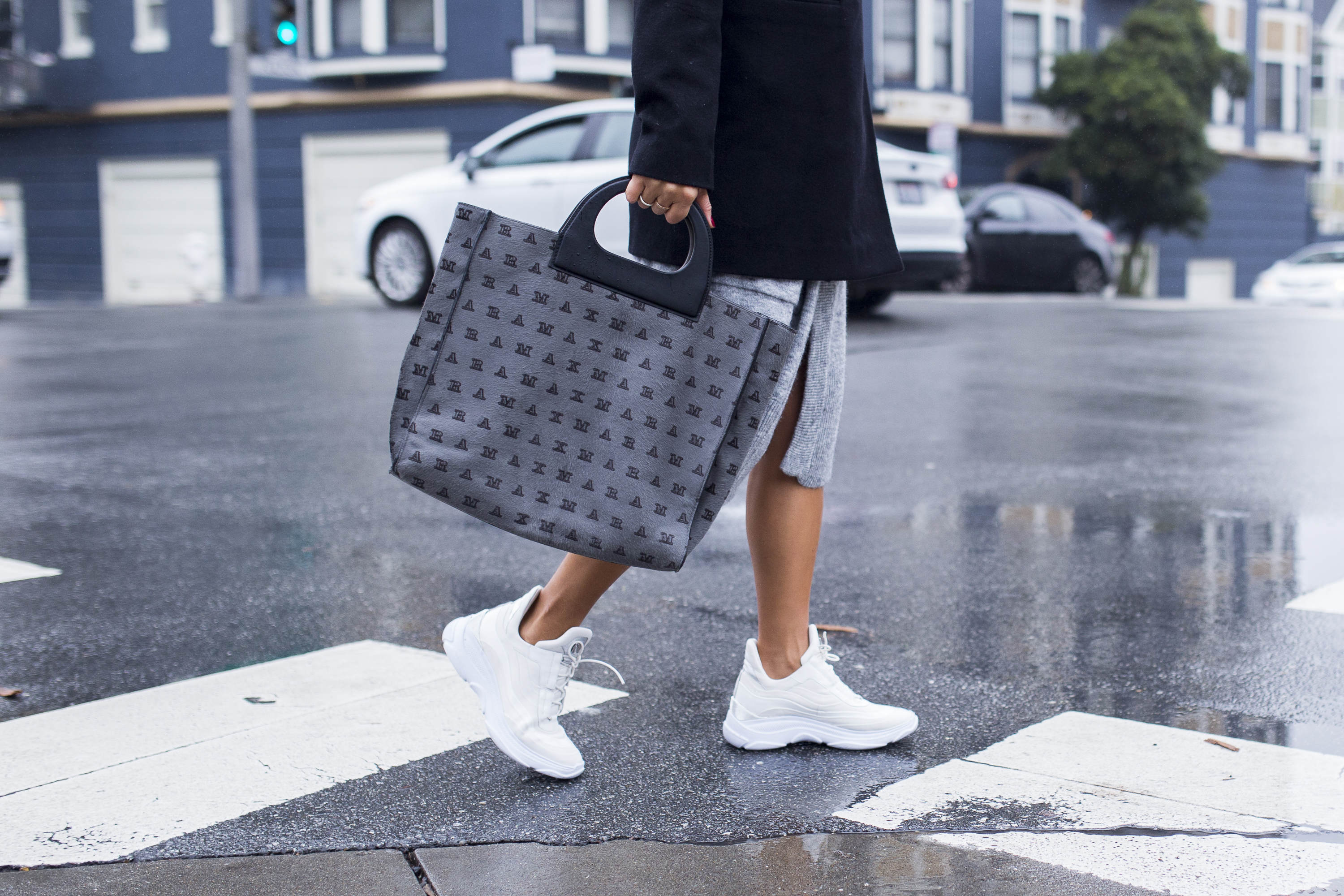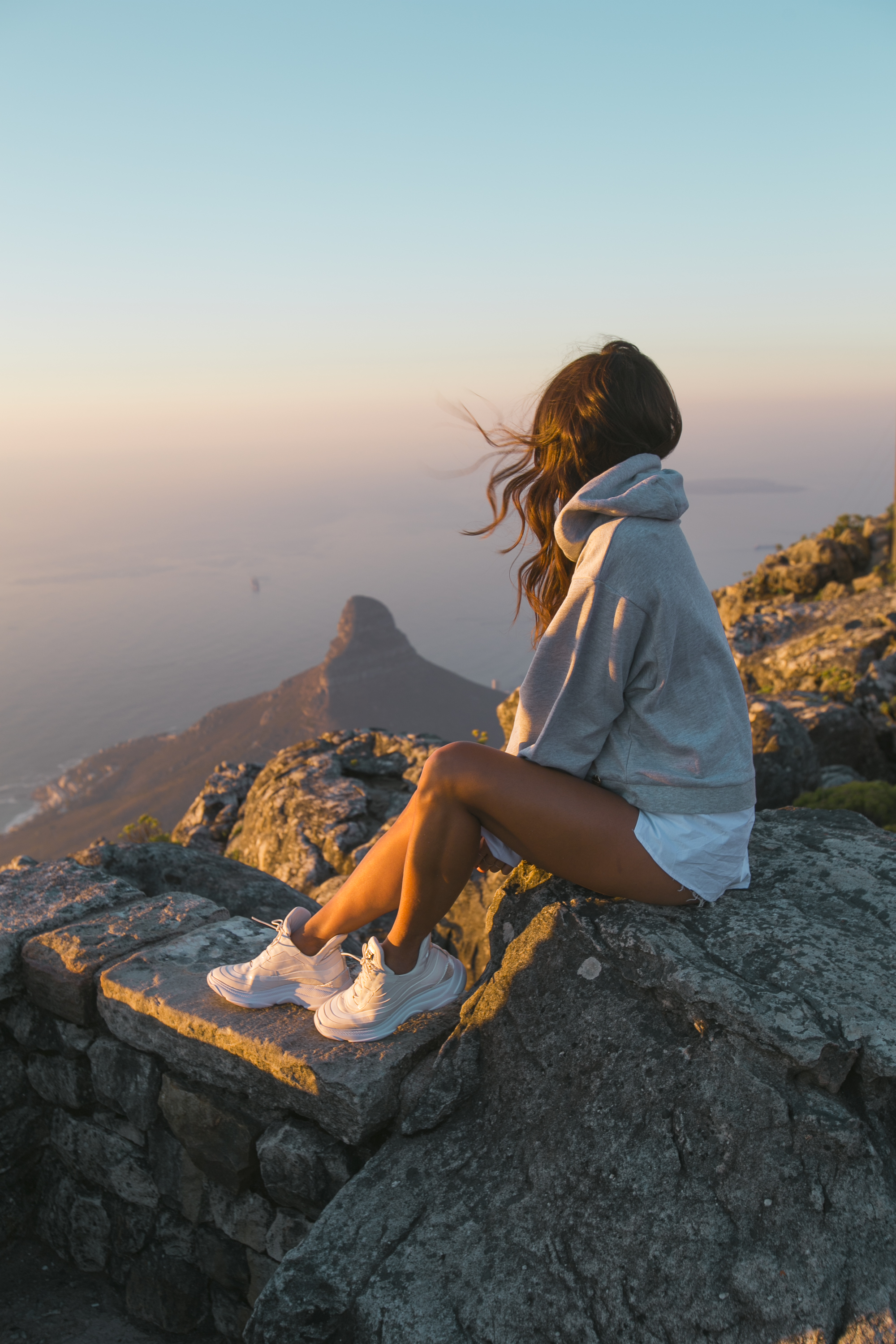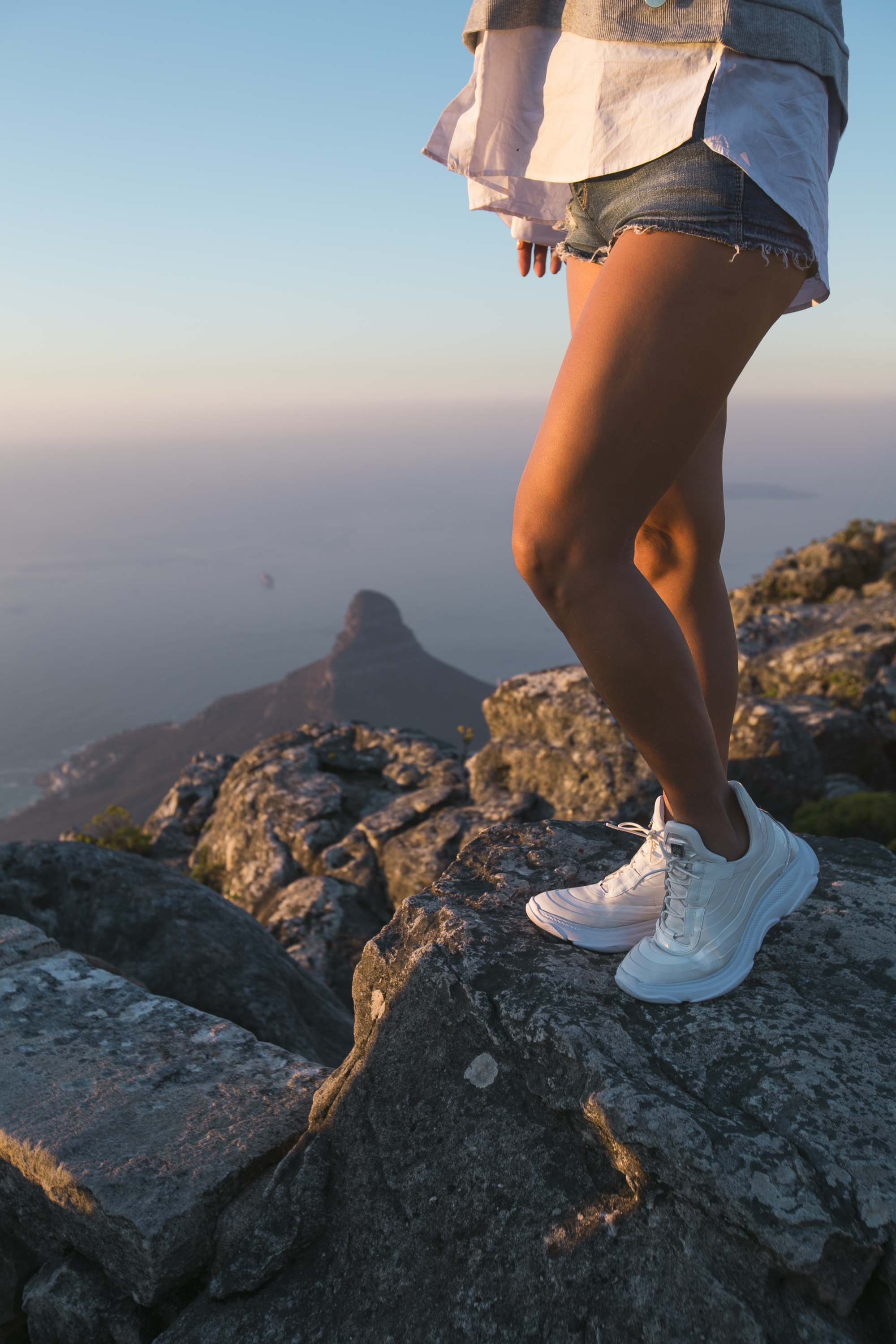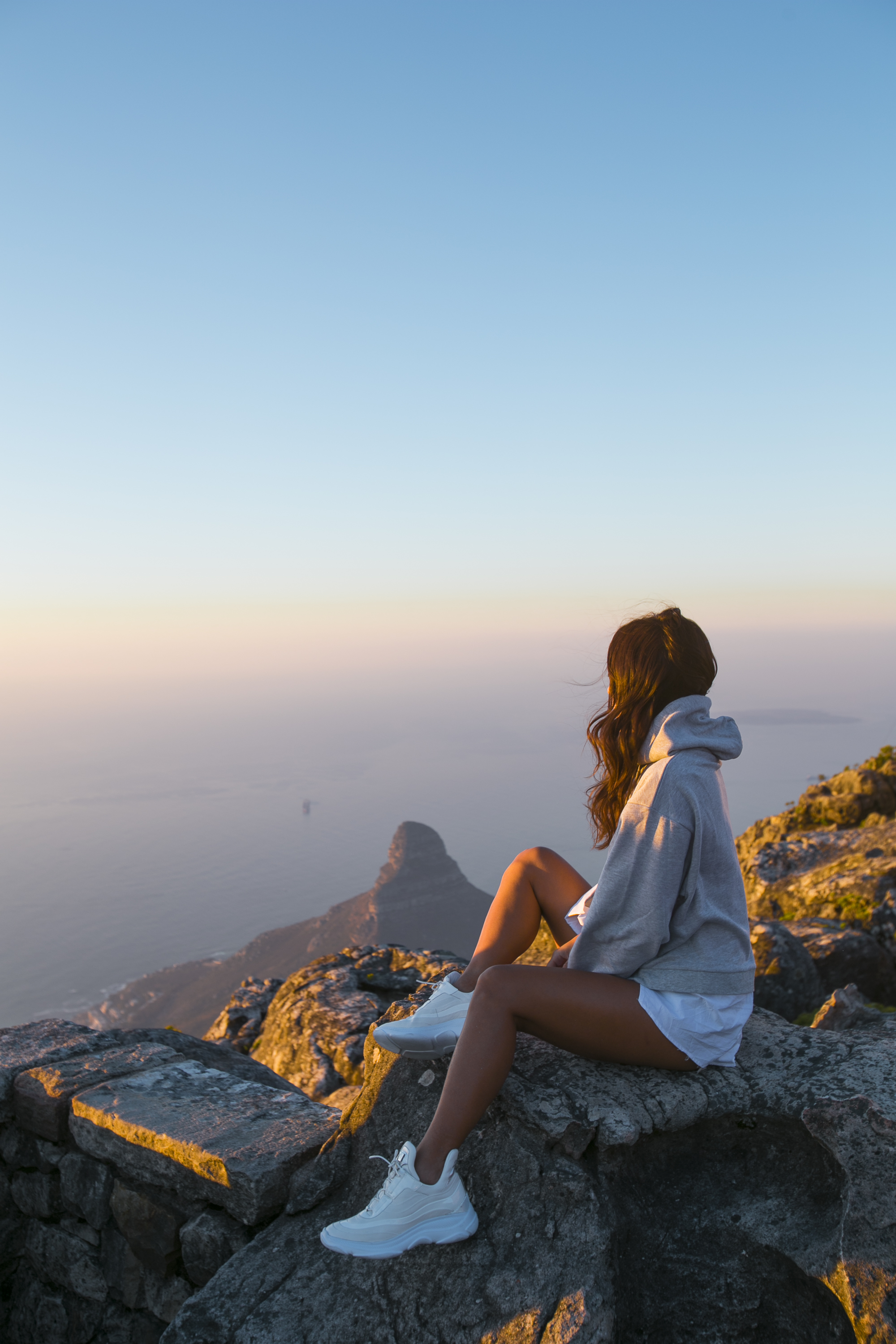 Hogl Daddy Sneakers
in San Francisco & Cape Town

*In collaboration with Hogl Shoes