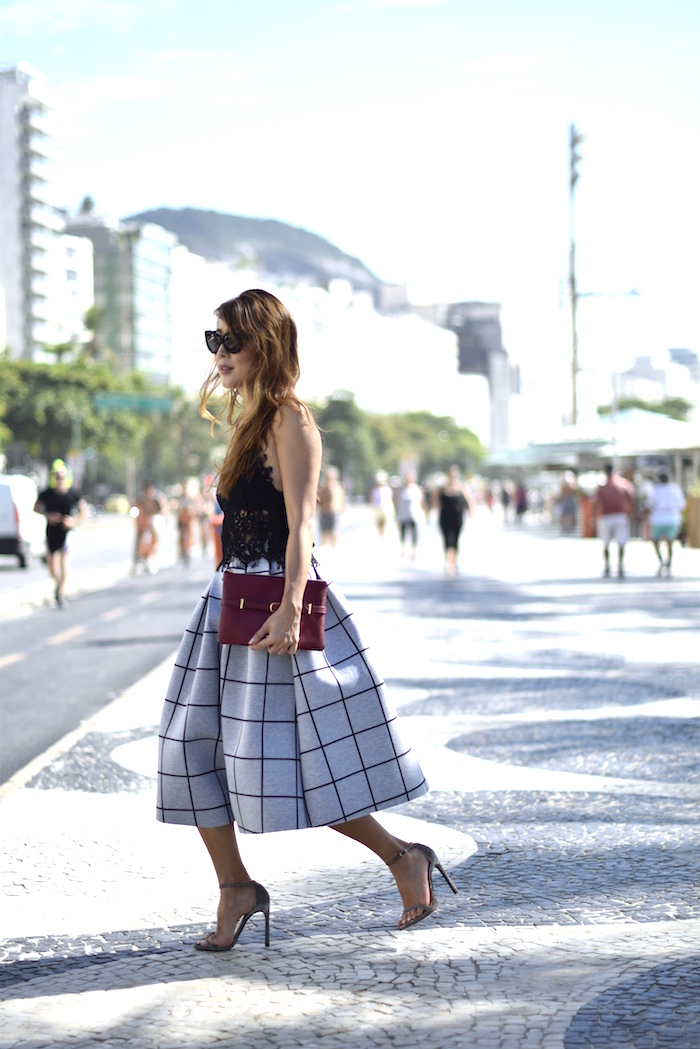 Sunshine, Copacabana, beach and coconuts! Rio is calling!
Last month I requested a flight to GRU(Sao Paulo) with a long layover of 5 nights and decided to hop on a plane to Rio, which is only a short one hour flight.
And Rio treated us so well! We spent days at the beach, exploring the city, chatting with locals, shopping shoes and pinching ourselves because we couldn't believe that this was actually a layover of our on-duty flight. It definitely felt like holidays and we enjoyed it to the max.
I'm showing you 3 outfits, that I wore in Rio and I totally loved to wear them under hot sun of Brasil. There is something special about Rio! The vibes at Copacabana are super relaxed yet sexy and vibrant. I love how the Cariocas(locals) stay so fit and enjoy the beach so much.
That's life in Rio and I just love it!
The neoprene skirt has great structure due to the fabric and it's important, that the rest of the outfit stays light and airy. I combined a delicate lace crop top to the skirt and wore my Stuart Weitzman Nudist heels to complete the look. These heels are everything! Love them so much.
This burgundy color bag is my favorite travel go-to bag. It also works as a clutch and I instantly fell in love with the clean and chic design. I mean this buckle strap.
Skirt* by Chicwish | shop here


Lace top by Zara | shop similar here


Nudist heels by Stuart Weitzman | shop here


Bag by Blumbag | shop here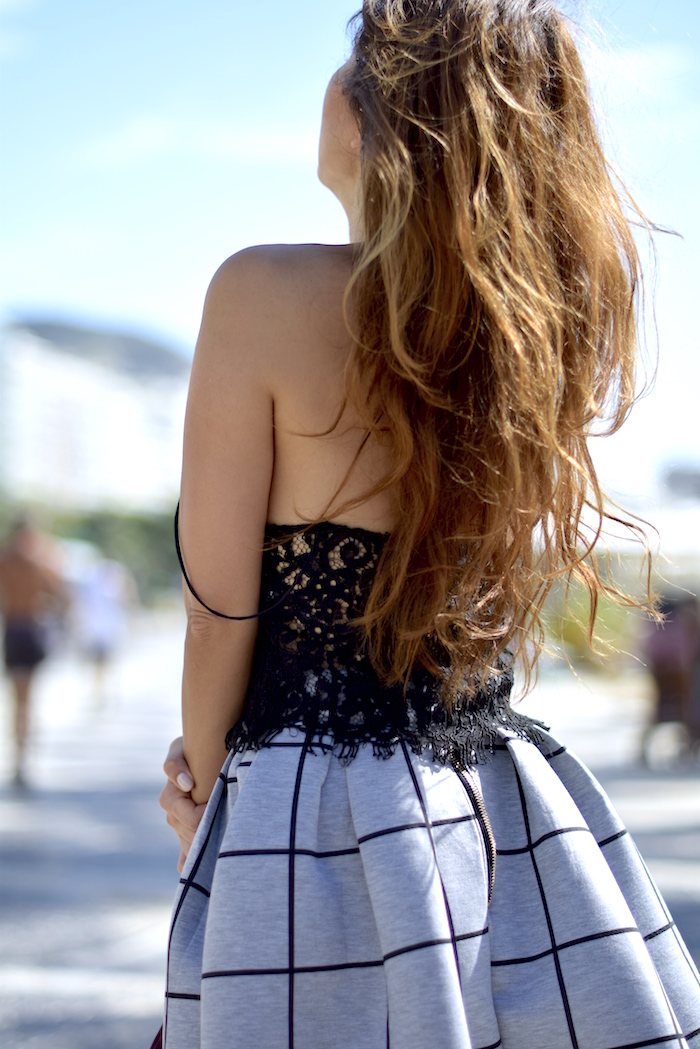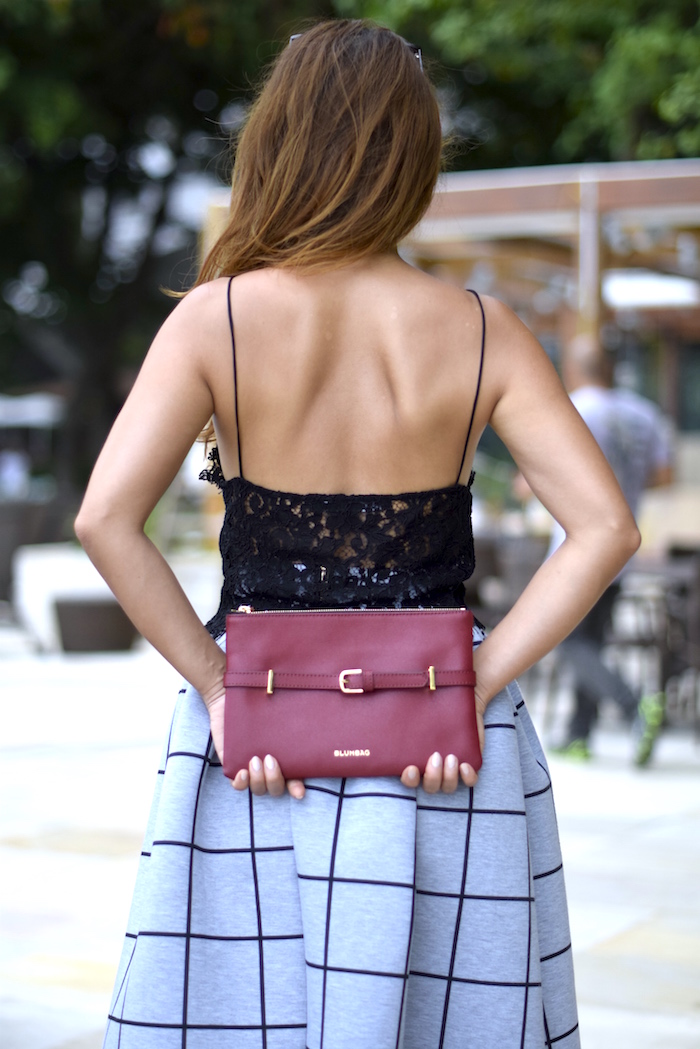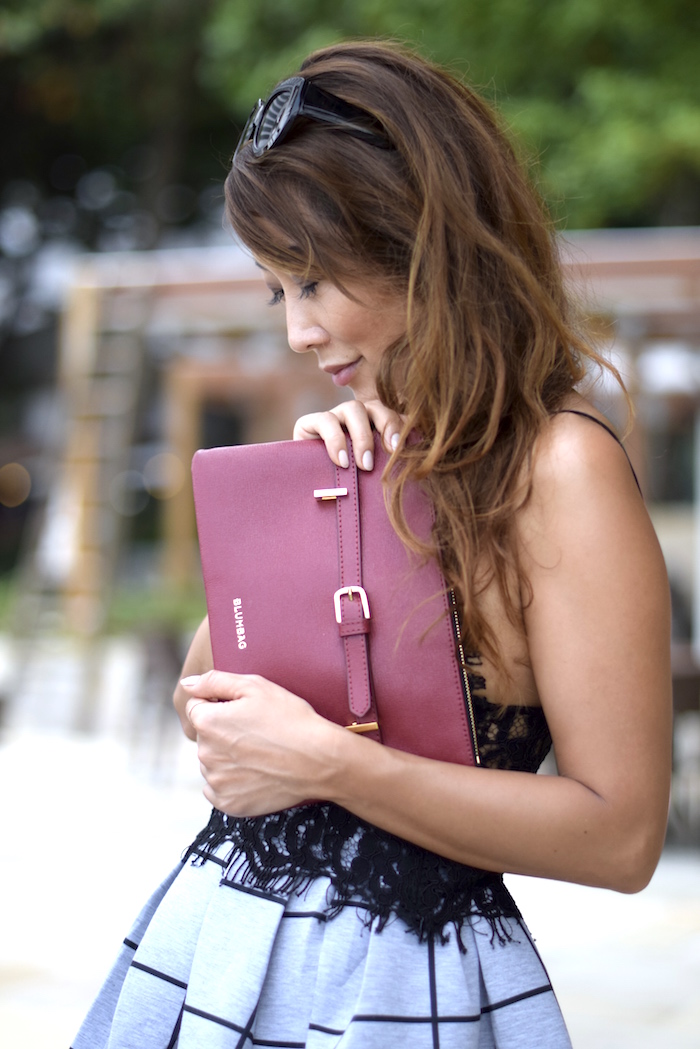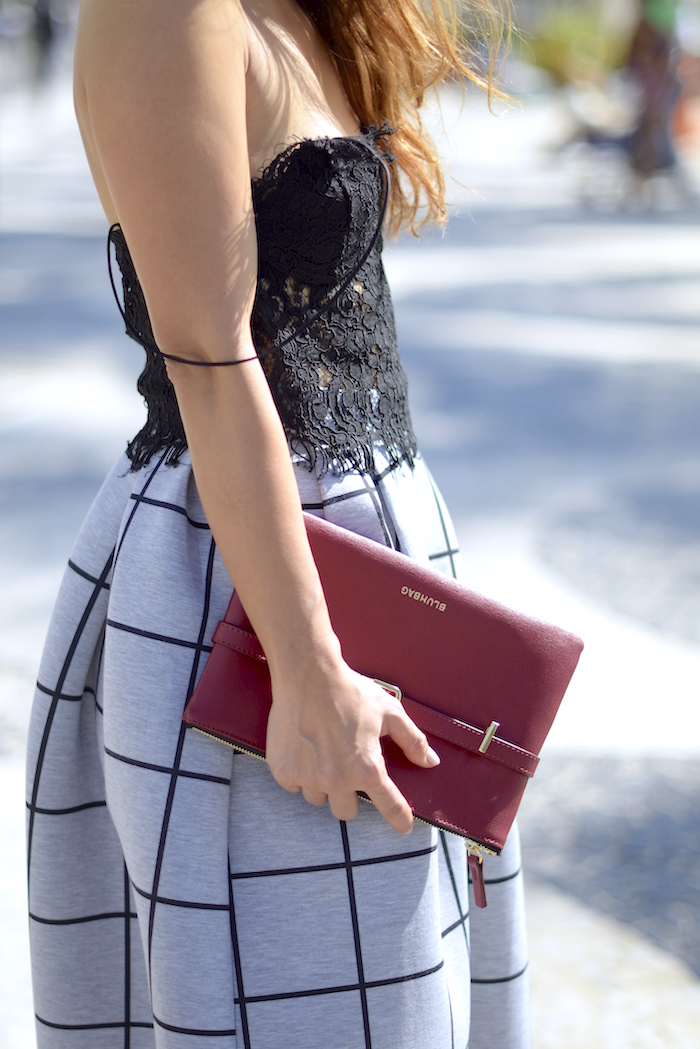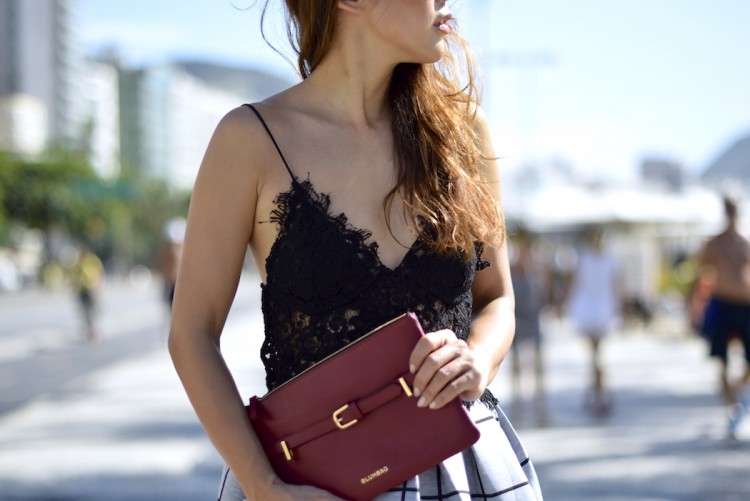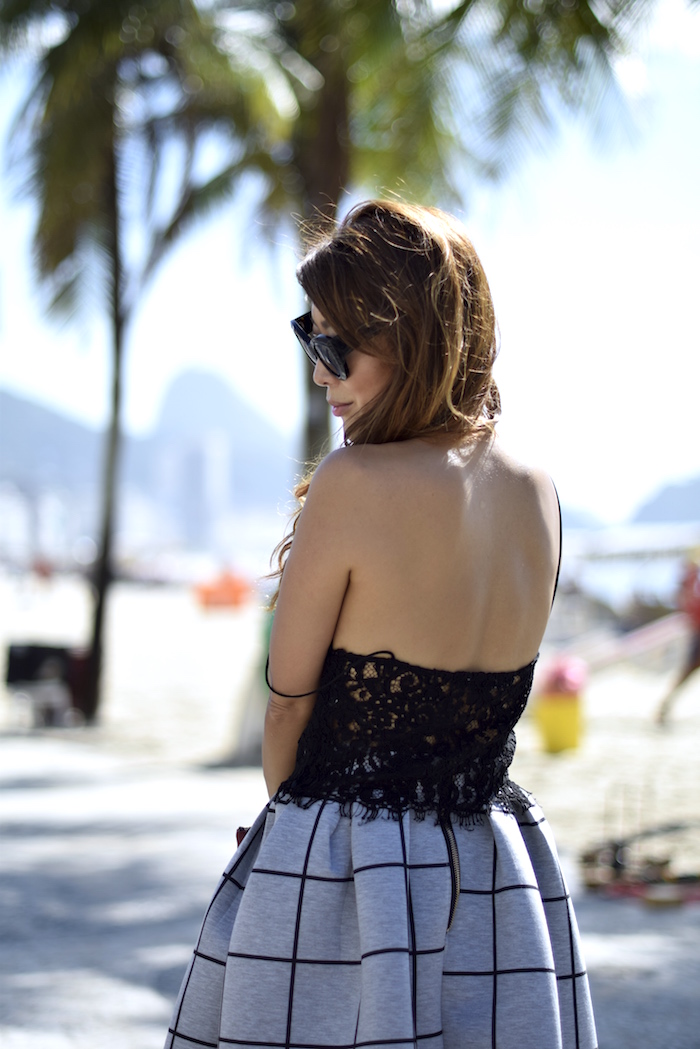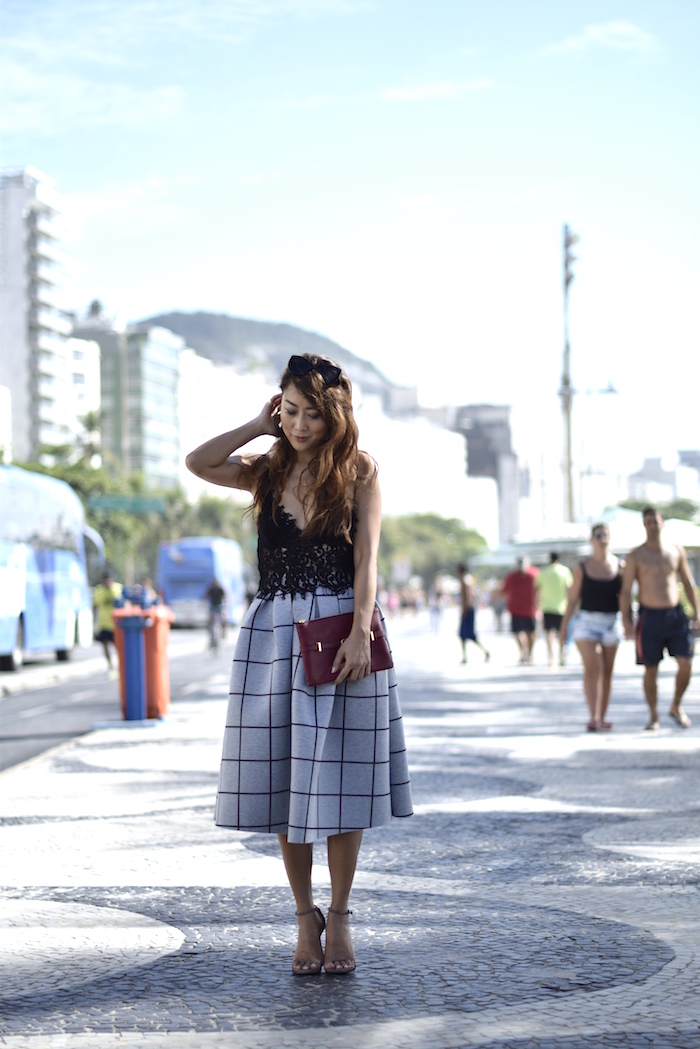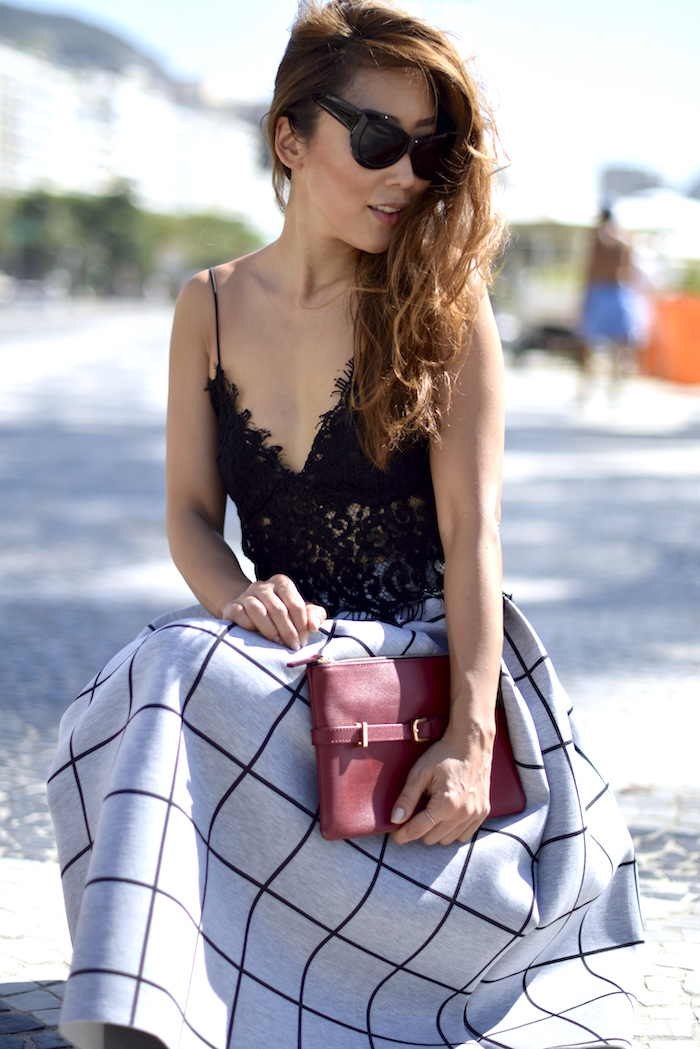 It's spring and you can definitely see the trend in pastel colors. No matter what, these colors are coming back every year and I just can't get enough of these shades. Wear a blush pink dress with strappy heels and you're ready for the warm season. Well, it was more than warm in Rio but I felt very comfy in this knitted dress big ruffle sleeves.
Dress* by Chicwish | shop here


Heels by Schutz | shop here


Bag by Quantum Courage | shop here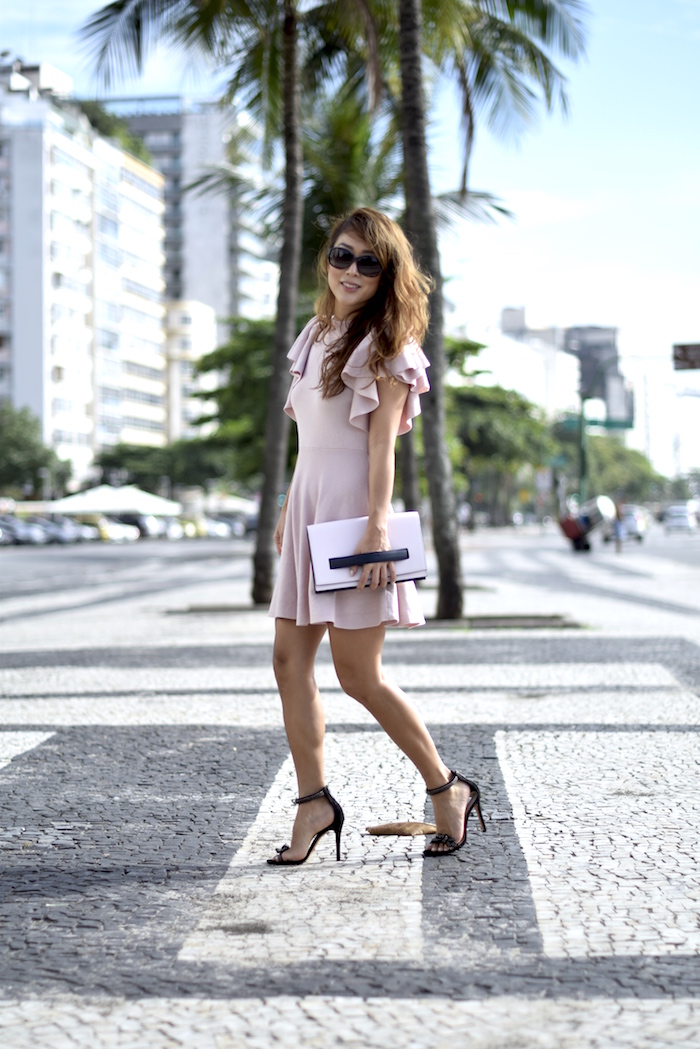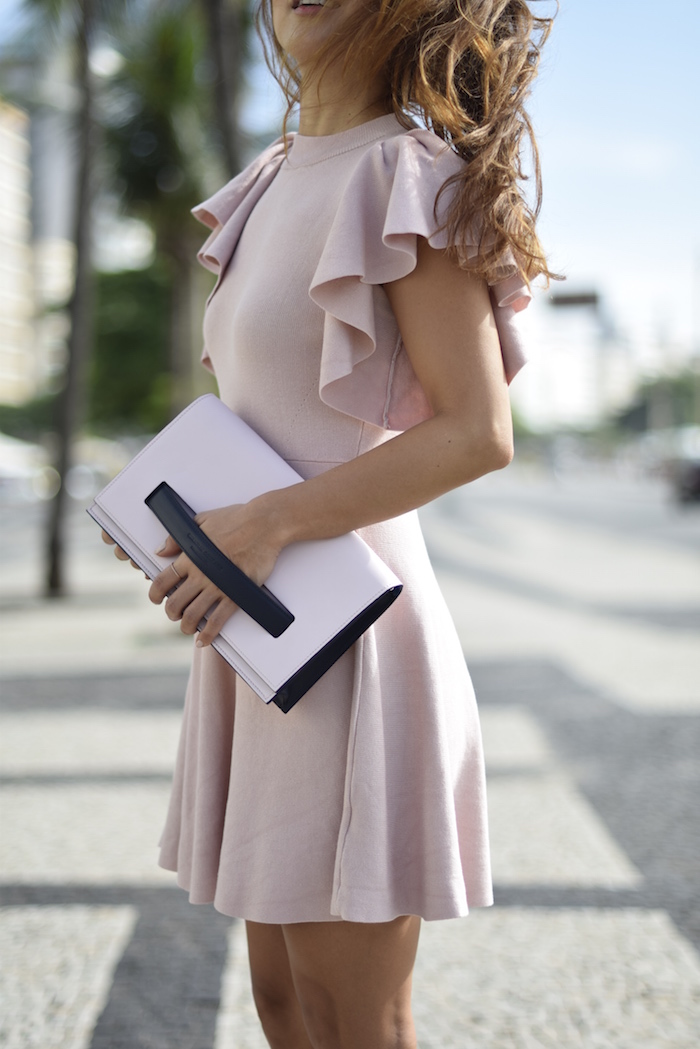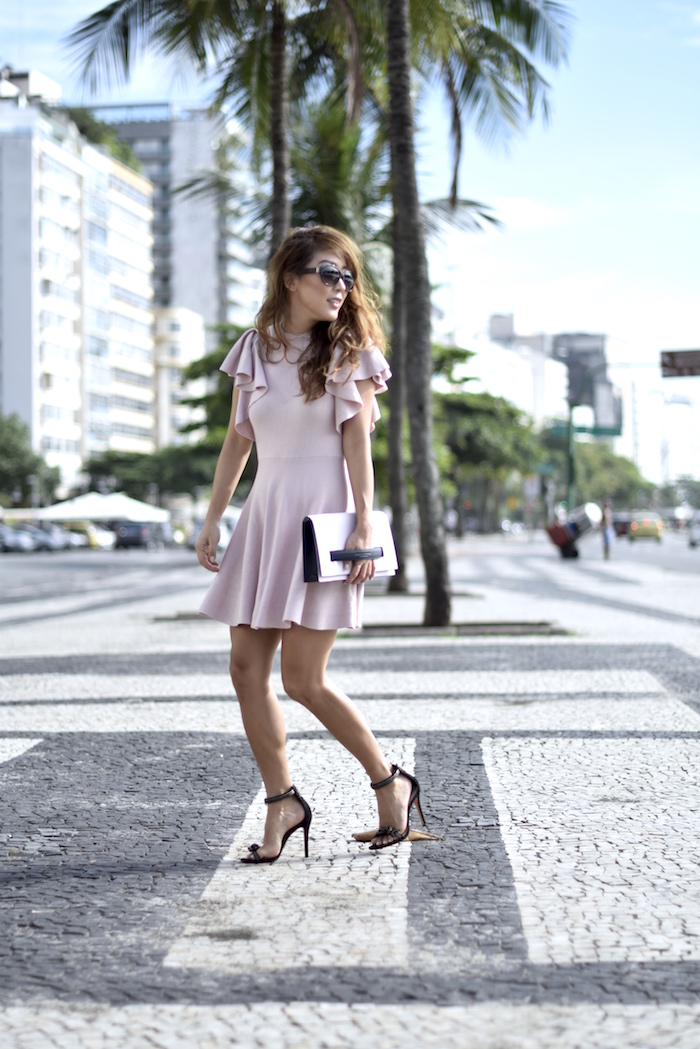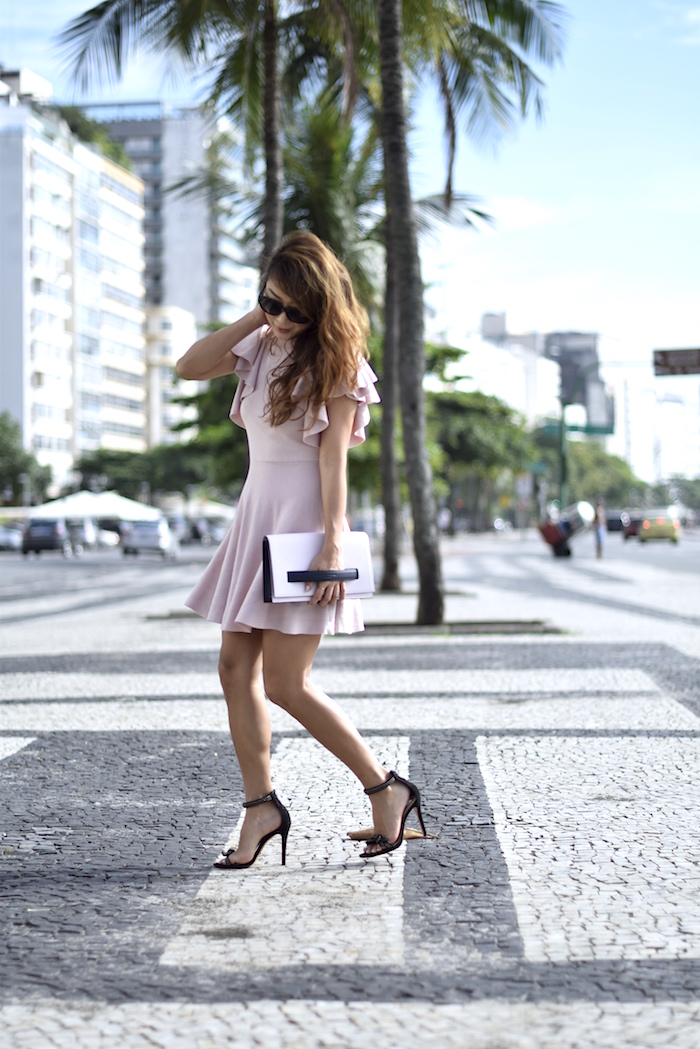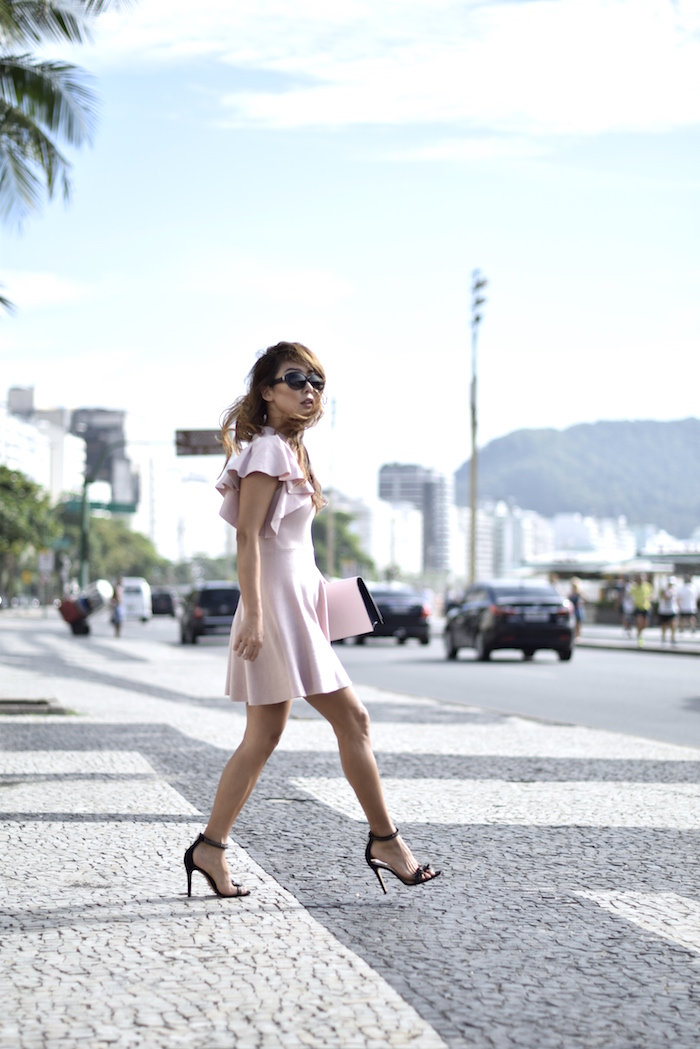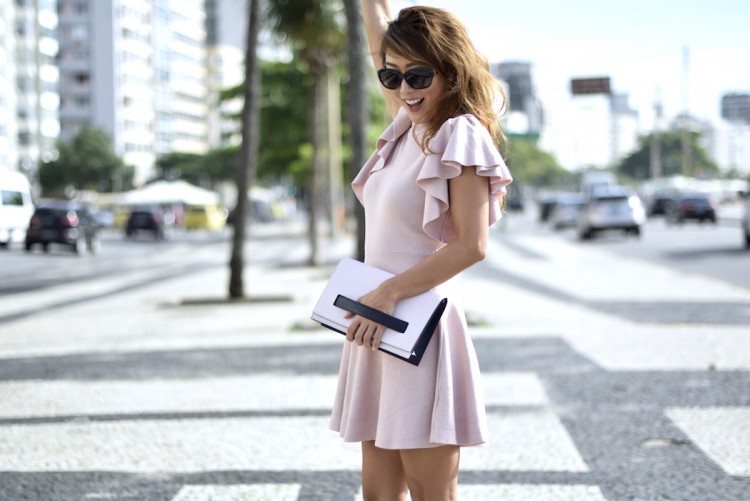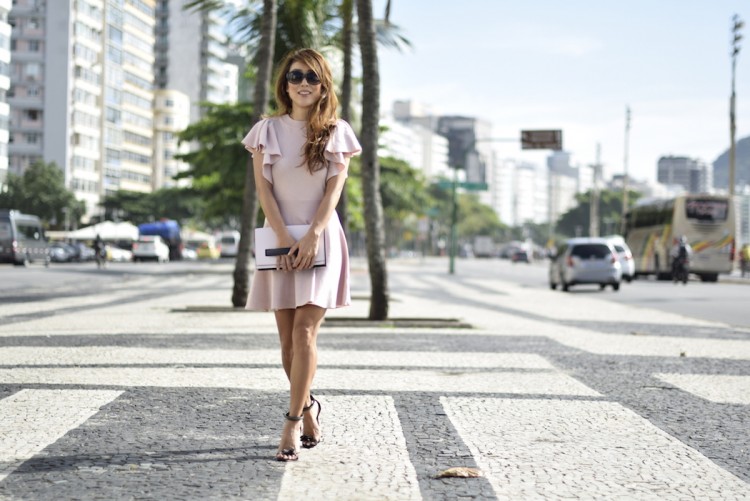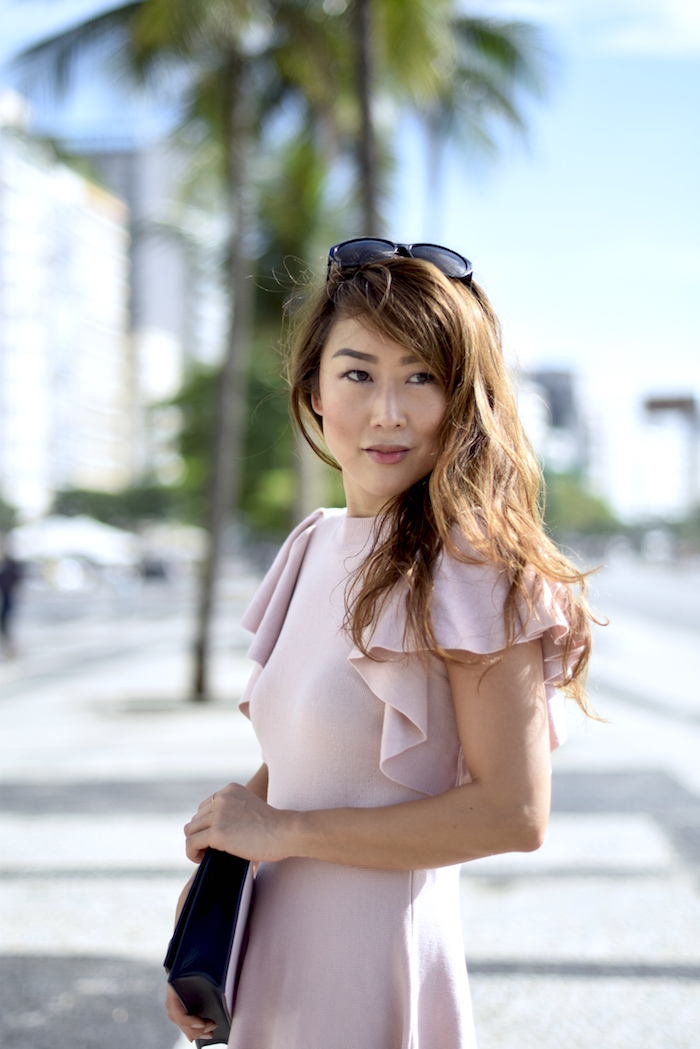 It's casual Friday! Wearing my Levi's 501 with a flowy top while I was hailing a cab. It's one of my favorite casual outfits. Denim shorts and a white top aka everyday uniform. Wear a lacy bralette underneath for a much laid-back look. So happy I could take out my orange mules for the first time and walk the streets of Rio.
Top* by Chicwish | shop here


Bralette by PINK | shop similar here


Denim shorts Levi's 501 | shop here


Mules by ZARA | very similar here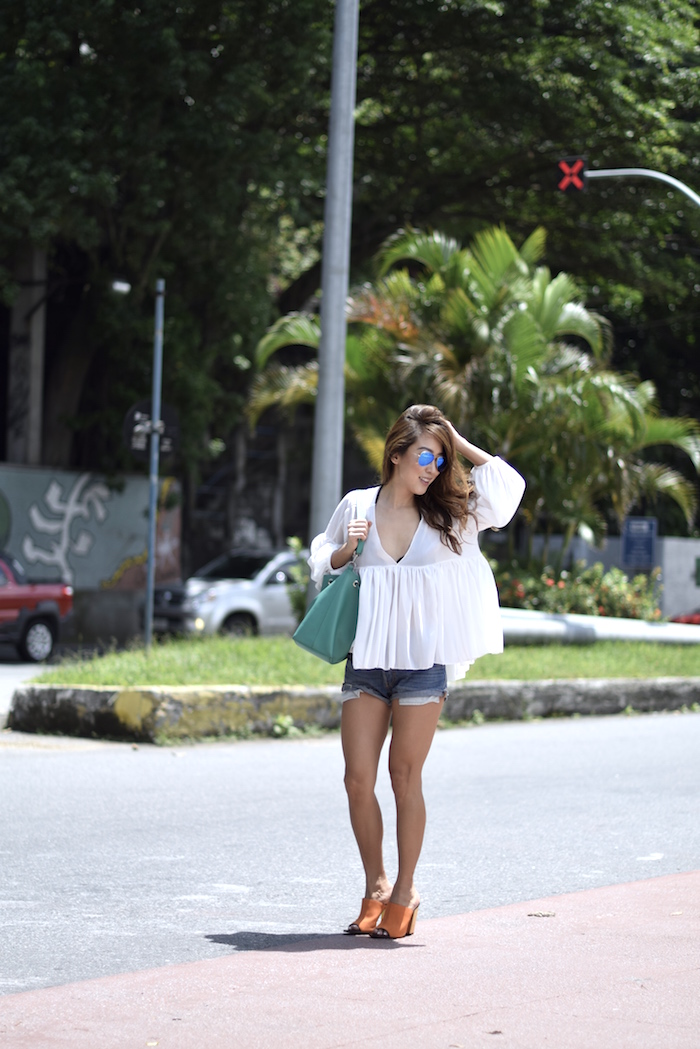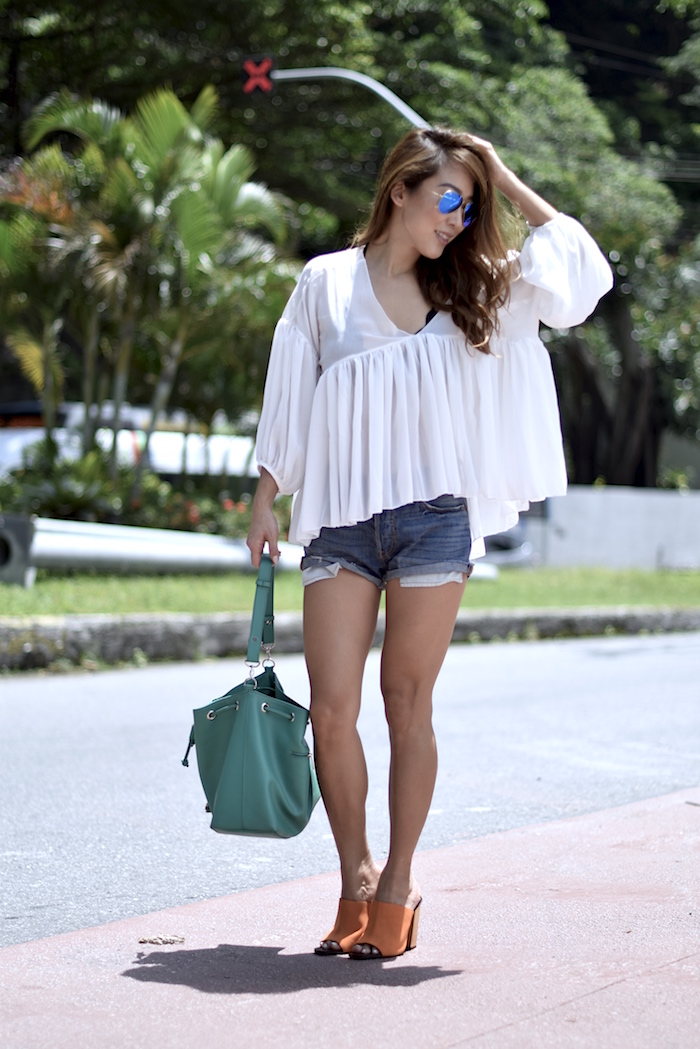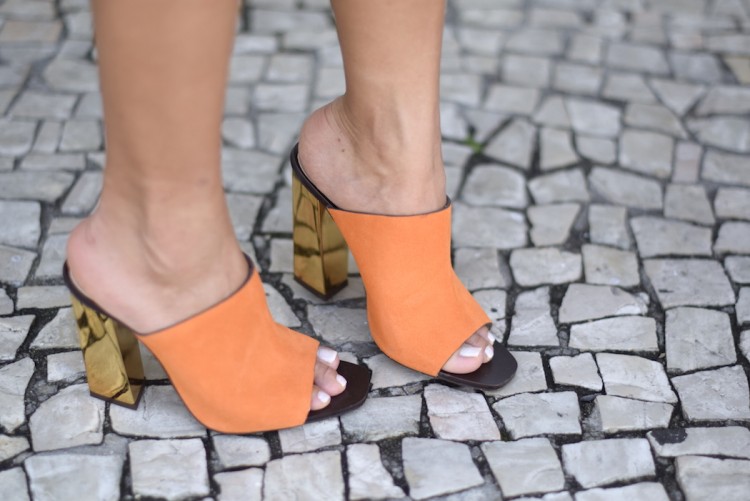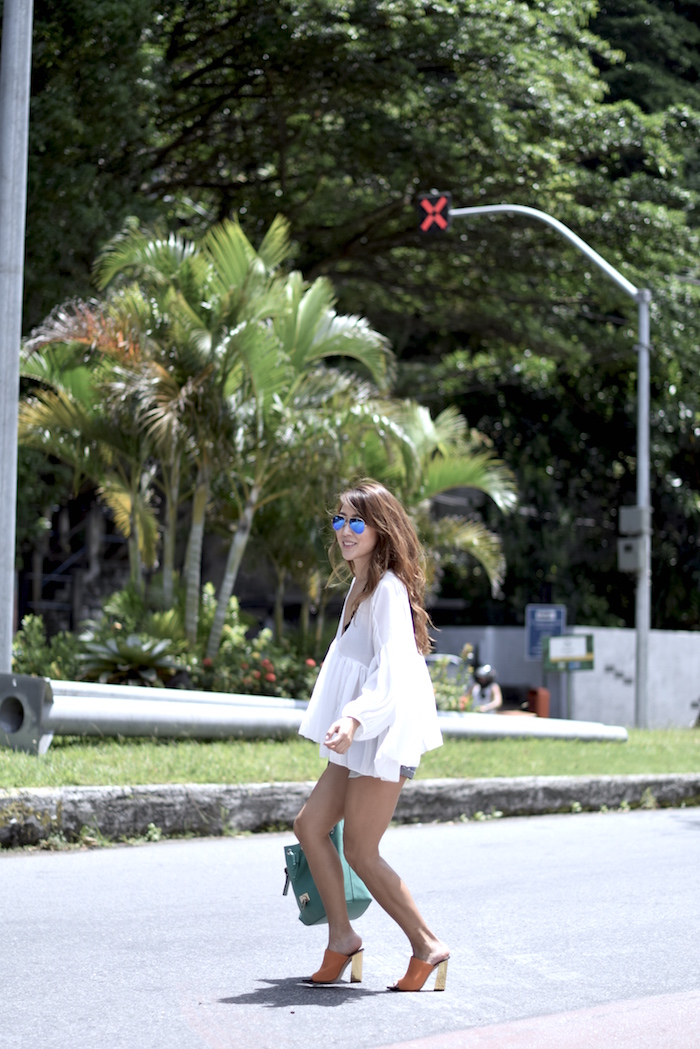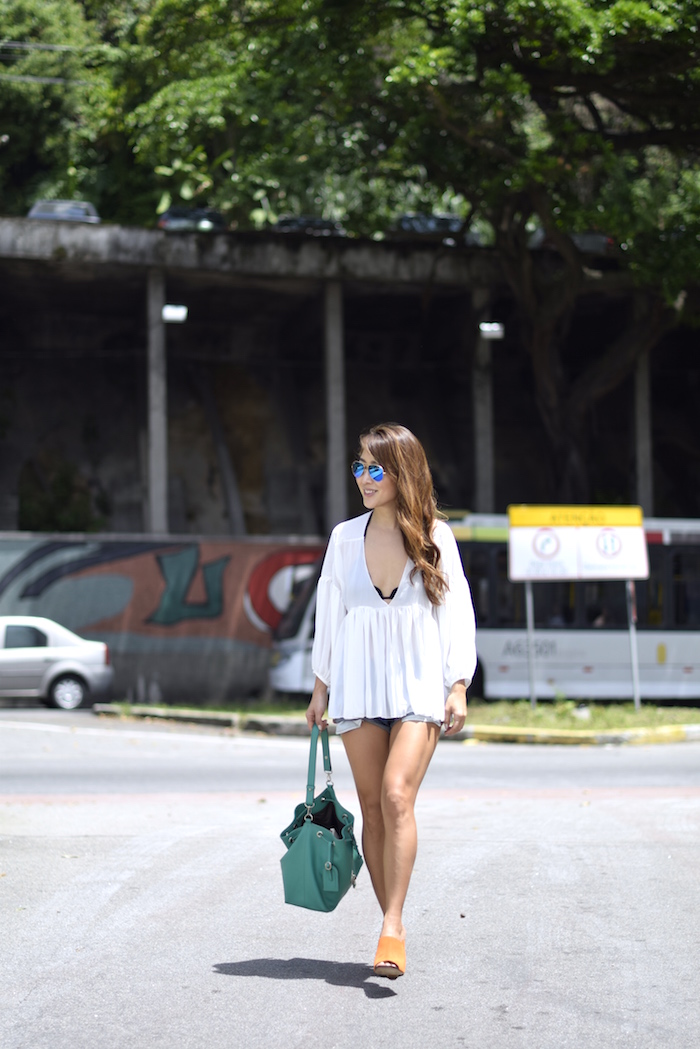 *In cooperation with Chicwish