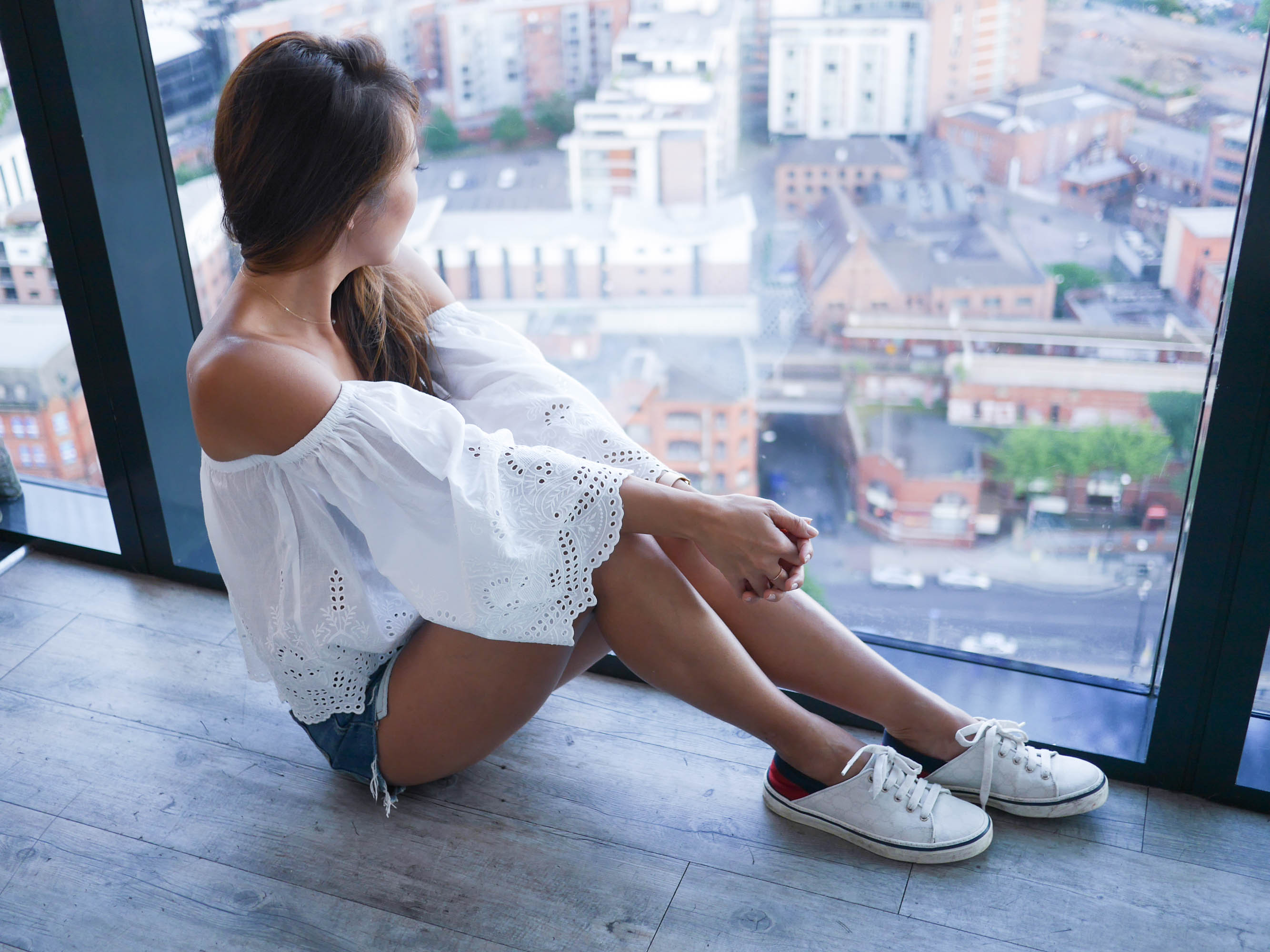 Happy Sunday my loves!
This photo is from Manchester, where I spent the last night of my 5 day short-haul tour last week. I didn't have any special plans for this short layover but happened to have a cup of tea at this stunning bar. It's nice, isn't it?
I was looking for comfy shoes for my upcoming travels, so I've rounded up some of my favorites, which goes with the latest trends like loafers and slingbacks but on a budget. Don't miss the super cute ballerinas with mouse ears(also available in gold). I'm literally dying! So cute!
I've already spotted super gorgeous flower embroidered booties, which will look absolutely stunning to flared jeans. Biker booties are also on my wish list. I think I have a favorite one. :)
Don't forget to check out my DAILY DETAILS (updated on a regular base) for more shopping inspiration. Don't blame me. I've already ordered some new pieces.
Let me know if you have any favorites from my list.
Happy shopping, babes!
>>>><<<<
Schönen Sonntag ihr Lieben!
Dieses Fotos stammt auf meinem Layover in Manchester, dem letzten Tag meiner 5 Tagestour quer durch Europa letzte Woche. Eigentlich hatte ich nichts Besonderes vor, da ich schon ziemlich müde war, aber irgendwie bin ich dann doch in dieser schönen Bar auf eine Tasse Tee gelandet. Schöner Ausblick, oder?
Ich bin schon fleissig in der Urlaubsplanung und schaue nach Schuhen, die sich für warme Sommerziele eignen und bin auf viele tolle Modelle gestossen, die ich einfach mit euch teilen muss. Viele davon sind gerade im Trend, wie die Loafers mit offener Ferse und immer noch aktuell die Slingbacks. Meine Favoriten, die weit günstiger sind als die Designer Teile, habe ich ich euch hier aufgelistet. Die Ballerinas mit den süssen Mauseöhrchen dürft ihr euch nicht entgehen lassen(auch in gold). So süss!
Verliebt habe ich mich in die Booties mit Blumenstickerei, die zu ausgestellten Jeans perfekt aussehen würden. Einen Favoriten habe ich schon. :)
Vergesst nicht auf der Seite DAILY DETAILS (wird regelmässig upgedatet) nach mehr Shopping Inspiration zu schauen. Dort verlinke ich schon die Sachen, die ich bereits gekauft habe(bevor sie ausverkauft sind) oder auf meiner Wunschliste stehen. Ein paar neue Sachen sind schon im Einkaufskorb gelandet. ;) Aber ich verrate noch nicht was. Mal schauen ob auch alles so passt, wie ich es mir vorstelle.
Habt ihr schon eure Favoriten gesichtet?
Happy Shopping, babes!
Loafers
Biker Booties
Embroidered Flower Booties
Slingbacks
Cute Shoes