I'm up in the air again although I've told you that I'm through with my duty flights this year.
What happened? Well I'm sitting as a passenger in business class on my way to LA. I'm flying deadhead. So what does deadhead actually mean? What is a deadhead?

I've found a simple explanation in the world wide web.
Deadhead — When a crew member flies as a passenger but does not work on the flight, because the airline needs to get them from one location to another.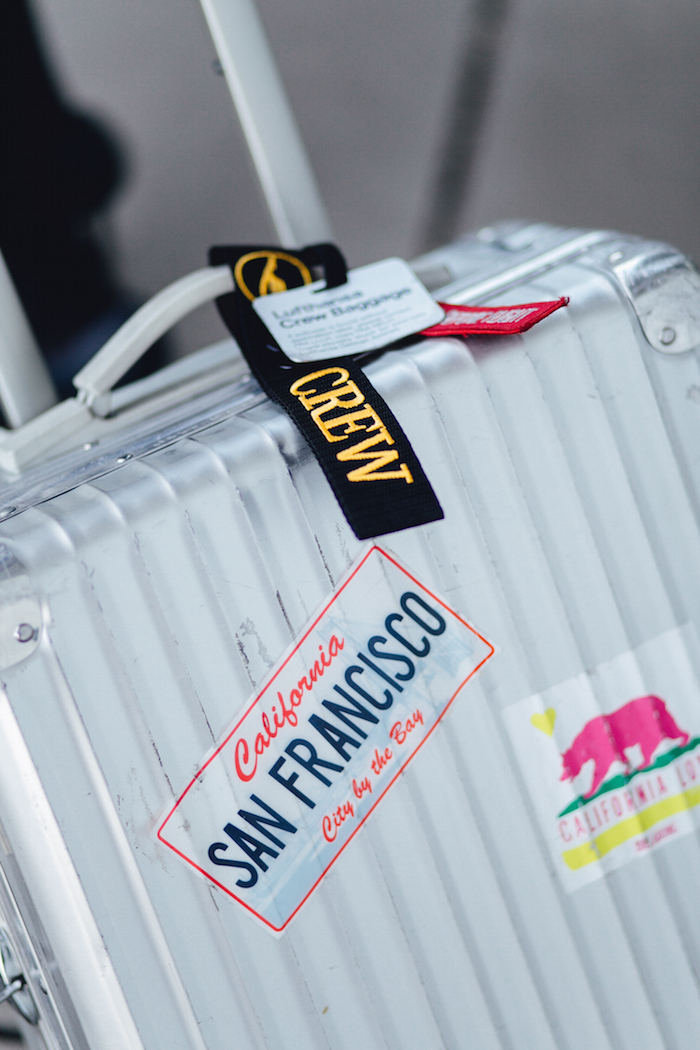 There are many reasons for flying deadhead. In my case I'll be the crew, who is taking over the first flight 2016 from LA back to Munich. There are usually less or even no flights over big holidays like Thanksgiving or Christmas so the airline is flying out crew members who will bring back the plane to the home base. The last flight from Munich to LA left 1-2 days ago so we are flying via Frankfurt to LA. We could have been on that particular last flight to LA but it's always a matter of cost regarding the layover, so the airline is trying to send us as late as possible to the destination.
Another reason can be a change of aircraft. Smaller plane, less crew. So it happens that you are flying back deadhead because they send a smaller aircraft or vice versa. You can fly deadhead to a destination and be on-duty on the flight back with a larger aircraft.
Deadhead entry/departure regulations vary from country to country. Sometimes you have to wear the uniform to enter the country and sometimes not. In LA we can pass the crew channel without the uniform. Makes traveling so much easier.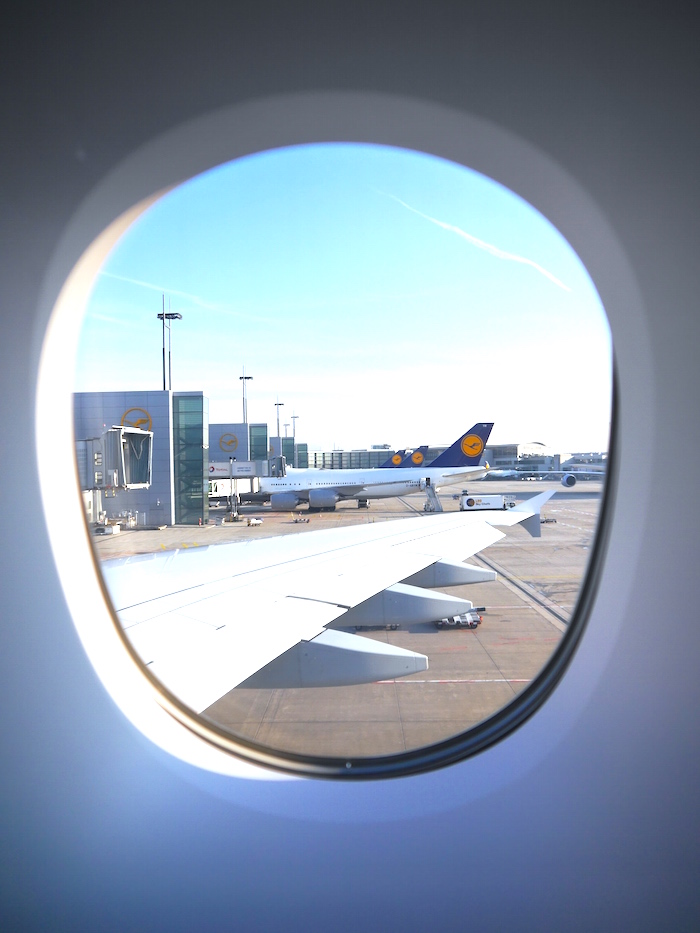 A380 FRA-LAX

I had exactly the same flight(deadhead via Frankfurt to LA and back on-duty) last year and it was a flight to remember. Due to heavy snow in Germany we had a super tight connection from Munich to Frankfurt and guess what happened? All the crew luggage(even passenger's luggage) didn't make it to the plane and we were a bunch of people without anything in LA but our carry-on stuff. Yes, that happens to crew as well. And the uniform for my on-duty flight back was IN my luggage!
I'll spare you the (fun and not so fun) details but we had to fly back in private clothes and as I said it was one of the most memorable flights I've ever had. In a good way. I mean when do you get the chance to work in the cabin in Nikes? ;)

Fingers crossed this will definitely not happen this year while I'm writing this blog post on my way to LA thanks to Flynet. Looking forward to a relaxed NYE layover with palm trees, beaches and lots of sunshine!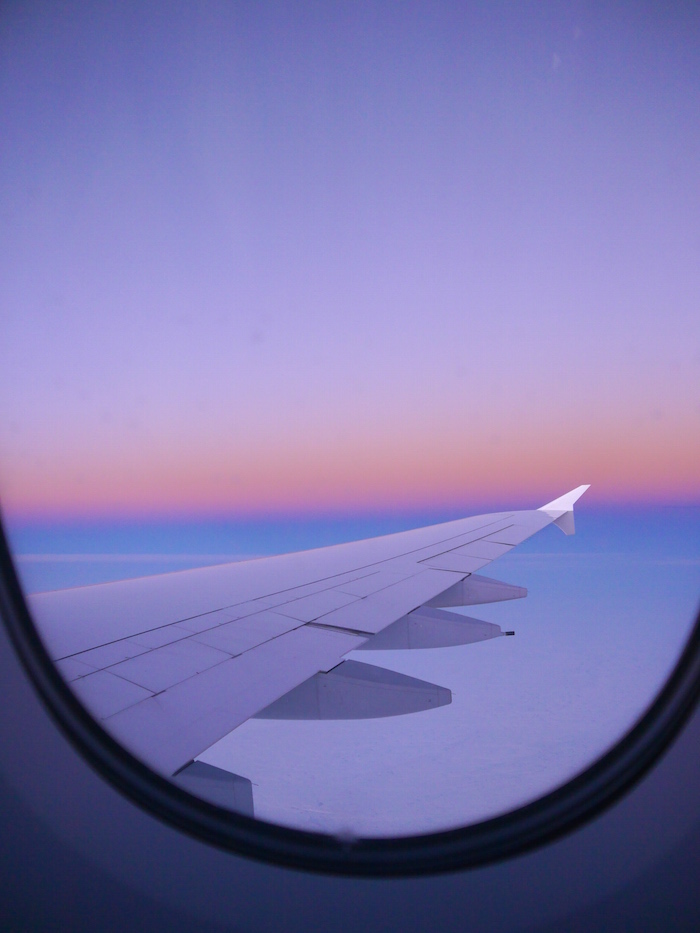 Hier ist noch eine sehr ausführliche Beschreibung auf Deutsch, die ich bei Wikipedia gefunden habe.
Ein Dead-Head(DH)-Flug ist die Beförderung von fliegendem Personal als Passagier von oder zu einem Einsatzort, meistens auf der Kurz- und Mittelstrecke.
Eine möglichst hohe Auslastung der Flugzeuge auf der einen Seite und die gesetzlich vorgeschriebenen Ruhezeiten, insbesondere der Cockpit-Crews, auf der anderen Seite führen teilweise zu Dienstplänen, bei denen ein Wechsel des Flughafens zum weiteren Arbeiten zwingend notwendig sein kann.
Die Crews fliegen daher als Passagiere in einem Flugzeug zum Zielflughafen und erwirtschaften keinen Umsatz pro Platz für die Fluggesellschaft, sie sind dead heads (dead hier im Sinne von leer oder Stillstand).
Da bei einem Fehlen von Besatzungen am Zielort evtl. hohe Folgekosten oder Flugplanverwerfungen entstehen können, genießen dead-head fliegende Besatzungen eine hohe Beförderungspriorität.
Die Fluggesellschaften versuchen, durch Vereinheitlichung der Flugzeugtypen bzw. Typenschulungen der Mitarbeiter und Flugplan-Koordination die Dead-Head-Flüge auf ein Minimum zu beschränken.
Dead-Head-Flug ist kein einheitlicher Begriff in der Airline-Branche. Manche Fluggesellschaften nennen diese Dienstart auch proceeding oder auch Positioning-Flight, weil sie in der Einsatzsteuerung dazu dient, Besatzungen weltweit für die "echten" Dienste geographisch zu positionieren.