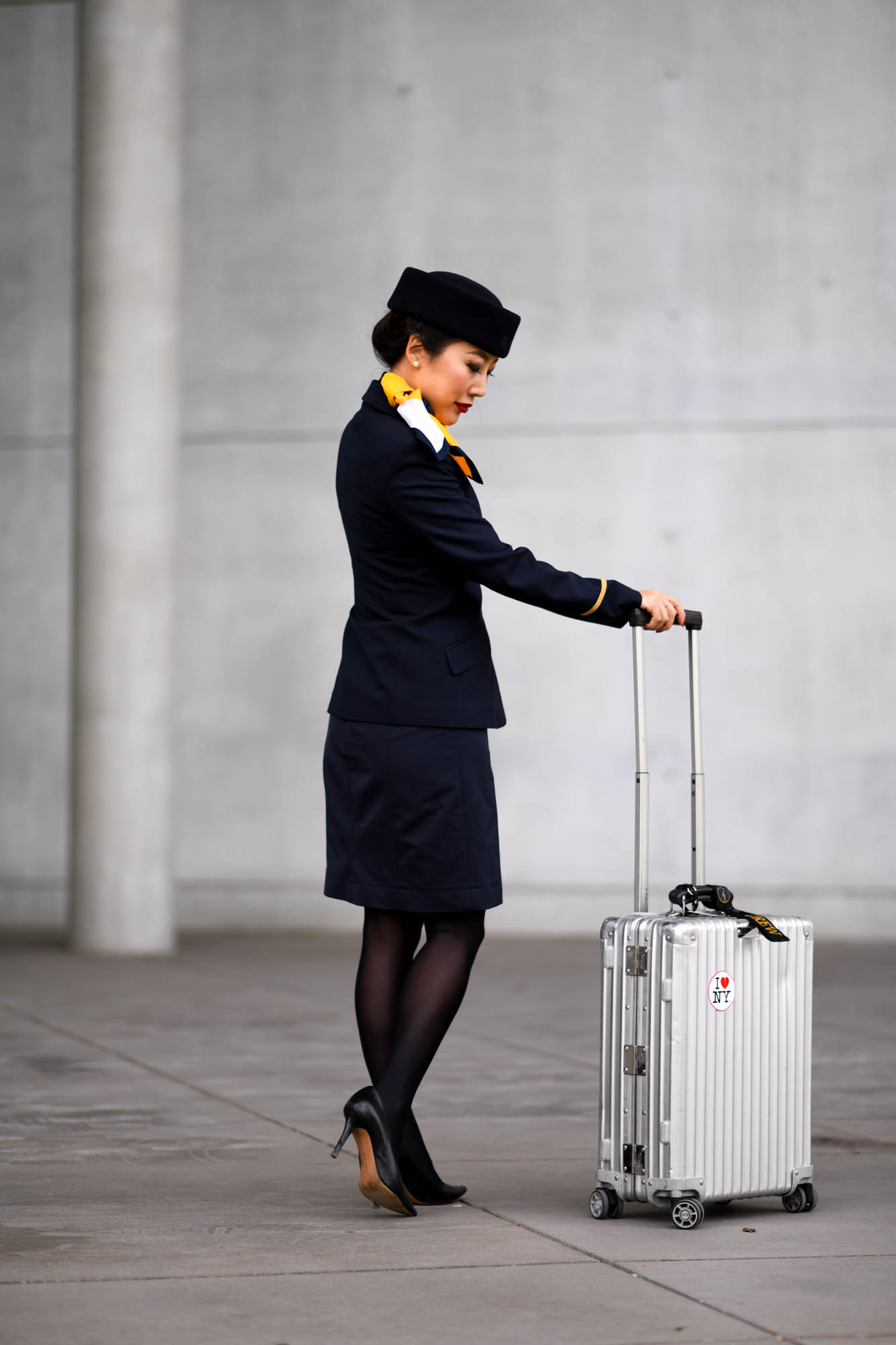 2019 was a whirlwind of changes and celebrations in many ways. On third of October I had my 20th work anniversary(blogpost here), celebrated my 44th birthday(blogpost here) in the same month, followed by the next celebration(read here) as my blog turned five on first of November. It was a year of celebrations and I'm grateful for all these milestones.
So what's next? I already talked about going part-time(89%) next year. So that's set in stone. What you didn't know is that I received a letter(a real letter in an envelope) in July with exciting news. Drumroll please! Du du du du. Now it`s out! As of January 1st, 2020 I am going to fly the B747 again! :) And while I'm writing this, I have a big smile on my face and can't hide the excitement. Back to the roots, where my flight attendant journey started 20 years ago. On the queen of the skies – B747.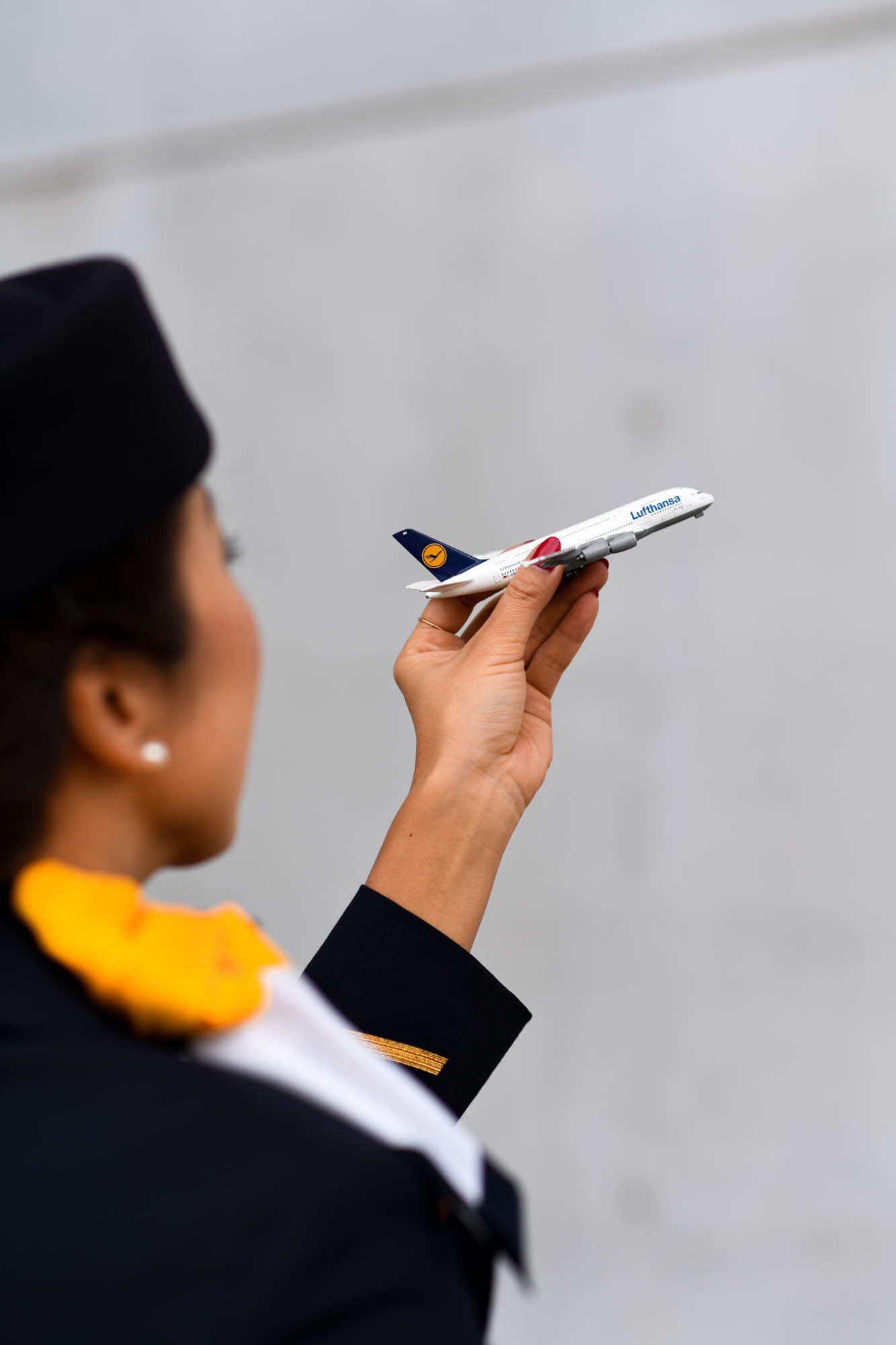 I wanna give you some insights why we can't fly both airplanes. Let's say you are a full time flight attendant. There are two main long-haul aircraft types in our company that you gonna fly together with the short-haul A320 planes. We all fly short and long-haul, even though I would prefer only the long-haul flights. :) Those two aircrafts are the A380 and B747. They cover almost 80% of our long-haul routes. So when you start flying with the airline, you will be assigned to one of those groups. Either A380 or B747. It`s easier for crew scheduling to have two separate groups. We also fly the smaller long-haul aircraft A330/340, but they are a much smaller fleet than the other two big birdies.
I started with the B747 back in 1999 as a regional Korean flight attendant because at that time the flights to Seoul were operated by the B747. It solely depends on the route which aircraft you are going to fly. That's why you can't say I will only cover the routes to the US. The aircraft type is what makes your monthly roster. We used to have 'areas'(who remembers this?) where you were flying to certain countries, but that's all history.
When I left the Korean group seven years ago to join my German colleagues, I was lucky enough to get to choose the aircraft type which was the A380 and it has been my big love ever since. When I talk about the B747, it is my first love. My car license plates always ends with 747. :) Enough said, right?
So why did I decide to leave the A380 group? Here is my pros and cons list.

1. The A380 is flying to my fave destinations like JFK, LAX, MIA, SFO in the States and SIN, PVG(Shanghai) in Asia. Although the aircraft type changes from time to time, those destinations are my faves. I don't need the whole world in my roster anymore.
2. #crewloveistruelove There is really something special within our A380 crew. Something that makes me really proud to be in the A380 group. I met so many sweet colleagues and had wonderful moments on board and in the layovers. Thank you for these A380 memories!
3. The airplane itself is much more quiet than the other aircrafts which makes a huge difference to both crews and passengers. Even if we are full house(509 pax in total on the A380!), the galley spaces are designed to make work easy and pleasant.

1. Early briefings. Most of the West Coast destinations have their briefing around 8ish in the morning. Means, that I always have to fly to my base in Frankfurt a day earlier, since there is no early morning flight available from Munich at around 6am. I need a hotel room, transportation and food which is all extra costs on top of my commuting ticket. But other than that, I was getting so exhausted from one-day-earlier commute.
2. Reduced fleet, less destinations. As much as I love my US layovers, I was quite restricted with requesting flights, since five of the A380 has been sent to the Munich base. Not fun.
3. I miss flying to Korea!
There are actually not many cons, but the biggest con is that my body was getting so exhausted from the early morning commute flights. I`ve been sick for a month now and realized how much rest I needed to recover from a simple cold.
You can apply any time for the other aircraft type and twice a year, the system selects applicants according to seniority. I was really torn when ich applied for the B747. I love my A380, but it was time to change something for the sake of my health.
So here I am. At the airport in Munich, ready to board the plane. The emergency and service training starts tomorrow in Frankfurt and I can`t wait to go on this journey with you! When I opened the system to request my flights for January, it felt like a whole new world has opened up. GIG, JNB, EZE, GRU, MEX, ORD, JNB, ICN, HND you name it. I`m so stoked to visit new cities and share my travel stories with you!
I asked you to tell me which topics you like the most on my blog/Instagram, and travel was on top of the list. Are you getting excited to explore new cities with me? It means a lot of new travel content, paired with beauty, fashion and motivational talks. What do you think? Are you in? :)
This is Ji, your B747 flight attendant(not yet though;)). Sit back and enjoy your flight to your dream destination (insert three-letter code). If there is anything else I can do for you, don't hesitate to ask me any time. I'm here to serve you. :)
A big thank you goes out to my wonderful A380 colleagues! You will always have a special place in my heart. A big hello to my new B747 colleagues! Please bare with me on my first flights. I will do my best to become a proud colleague of yours. Can't wait for Caipis in GIG, tango classes in EZE, beach days in GRU, hot air ballon rides in MEX, safaris in JNB, endless sushi in HND, K-beauty in ICN, windy walks in ORD and so many more. :)
Thanks so much for reading.
Let me know what you think about my decision to join the Queen.
Let's start the new chapter B747 together. NOW!
Much love,
Ji