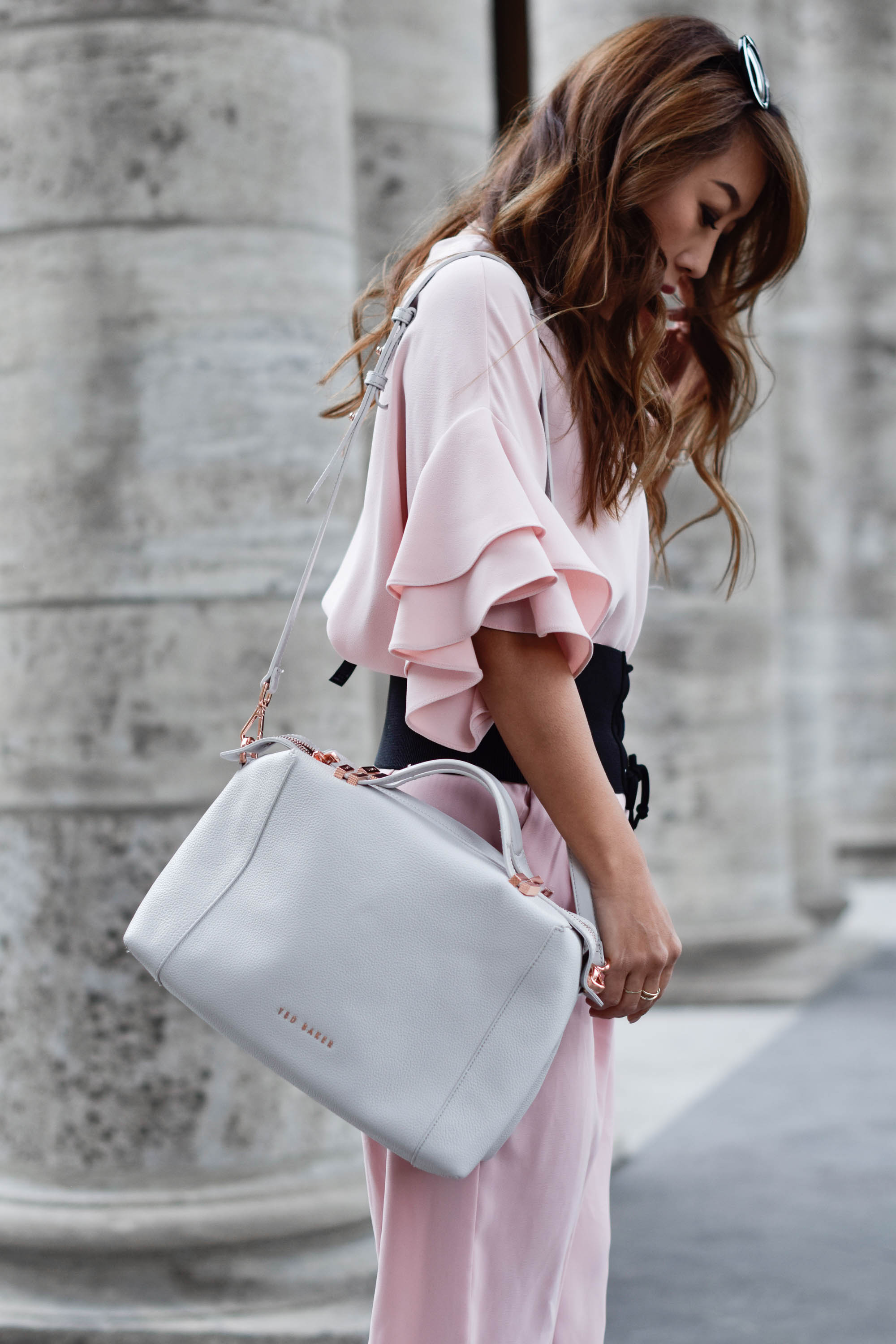 Hello my loves!
I know it's been a while and I'm writing a separate blog post about my current situation, so I'll focus more about the outfit here. But don't worry, it's been all good.
I also want to share an amazing shopping event with you. We are still celebrating the launch of the German Ted Baker online shop, where you get 20% off on EVERYTHING until Sunday midnight(April 9th)! Isn't that amazing? I love their clean yet chic bags and I had to order this grey leather tote bag(which comes in two colors and two sizes) as I needed one comfy every day bag in my life. So here it is and I couldn't be more happier. Big enough to carry my stuff and small enough that I can still wear it cross body. I already took it with me to Boston, where I stowed my big DSLR camera and a pair of shoes without looking too bulky. Can't praise this bag enough. I mean look at the rose gold hardware and the chic light grey color. Sigh! I'm totally in love with this bag. And you should head over to the site to find your dream bag. Or your dream shoes or dress. :)
I'm wearing a full Zara outfit in blush, which is seriously one of my fave colors. I've also picked up some trending details like ruffles and the corset belt.
Enough for today, ladies and gents. Let's hop into a fantastic weekend.
Enjoy it to the fullest, lovelies.
Thanks for reading.
xx
Ji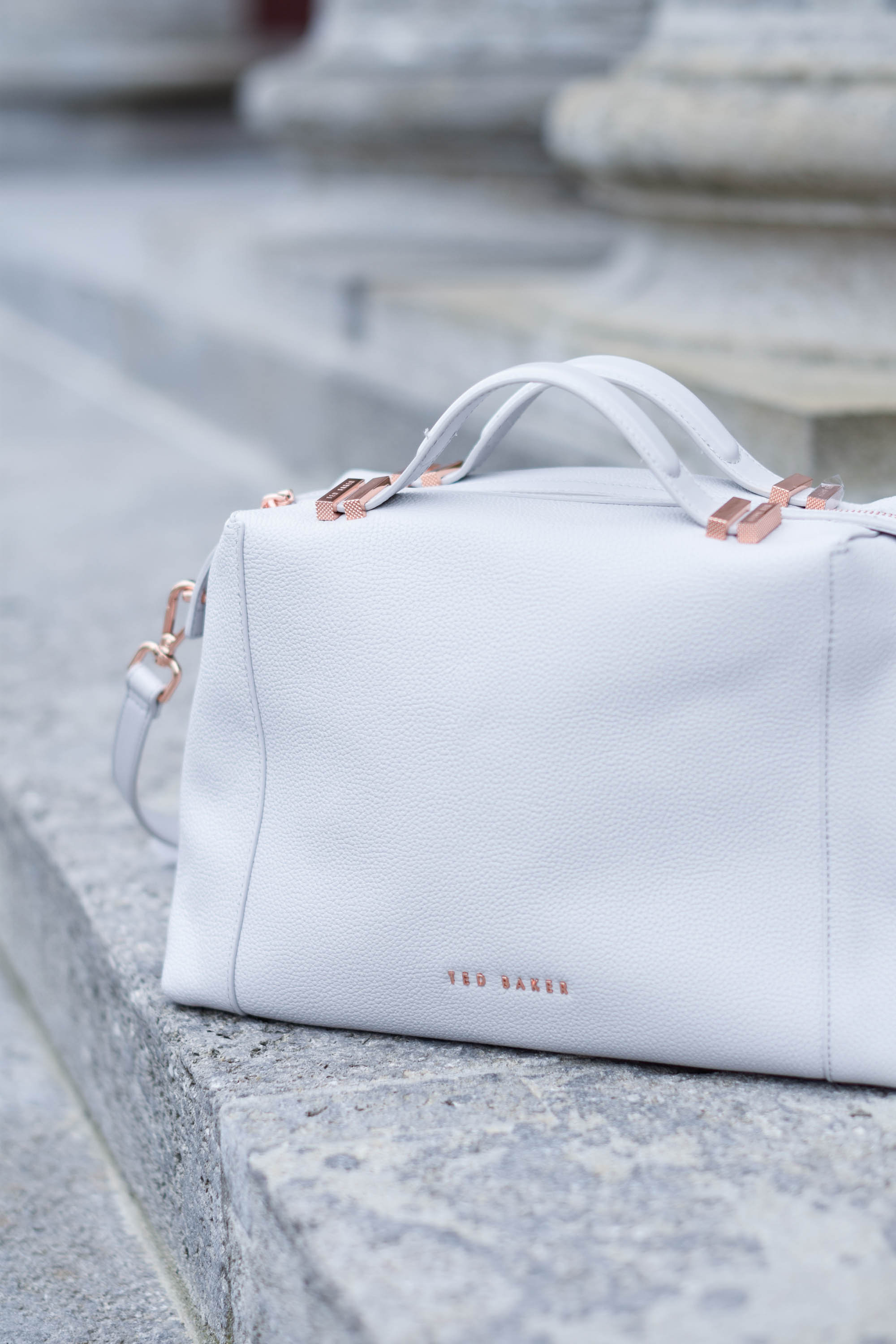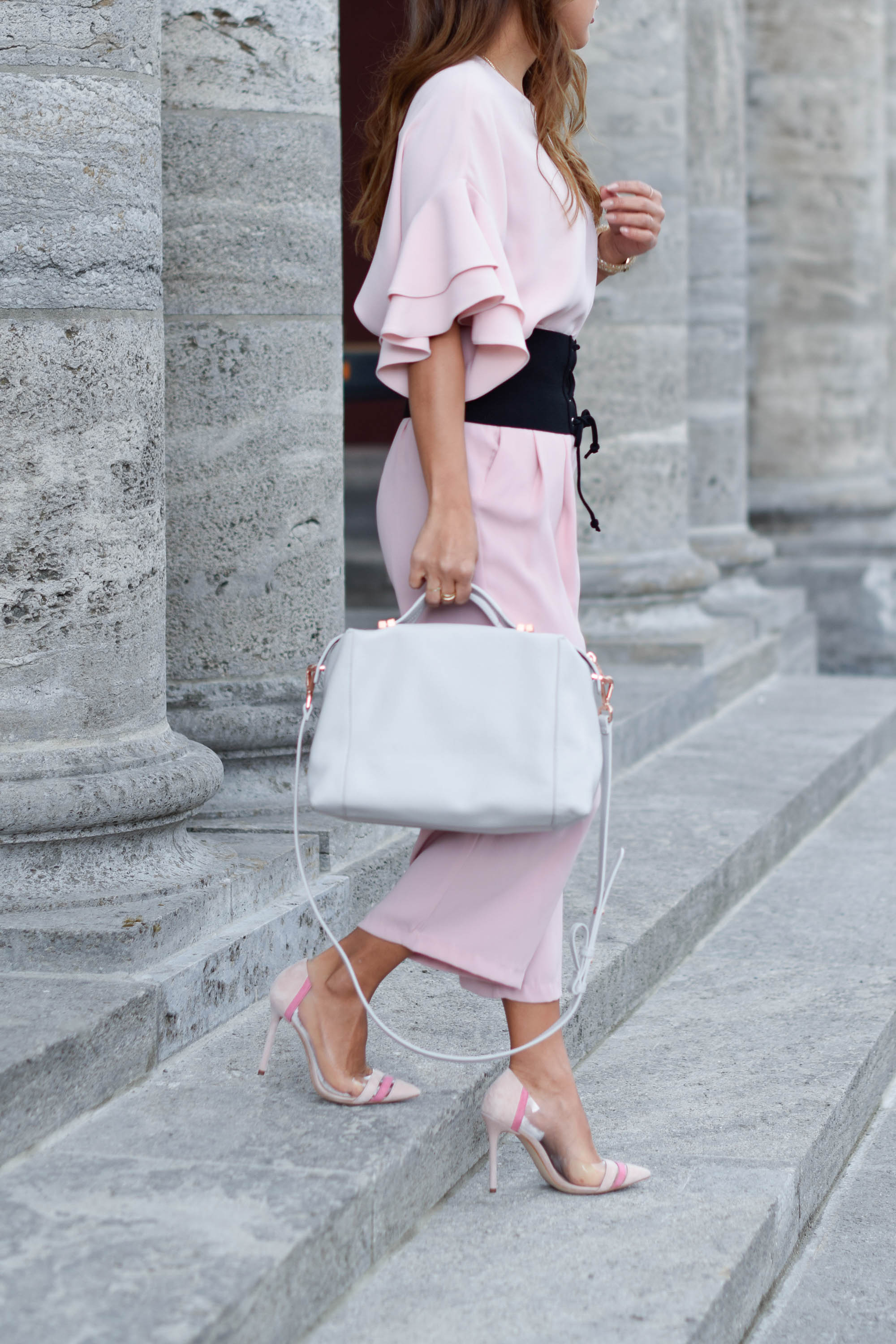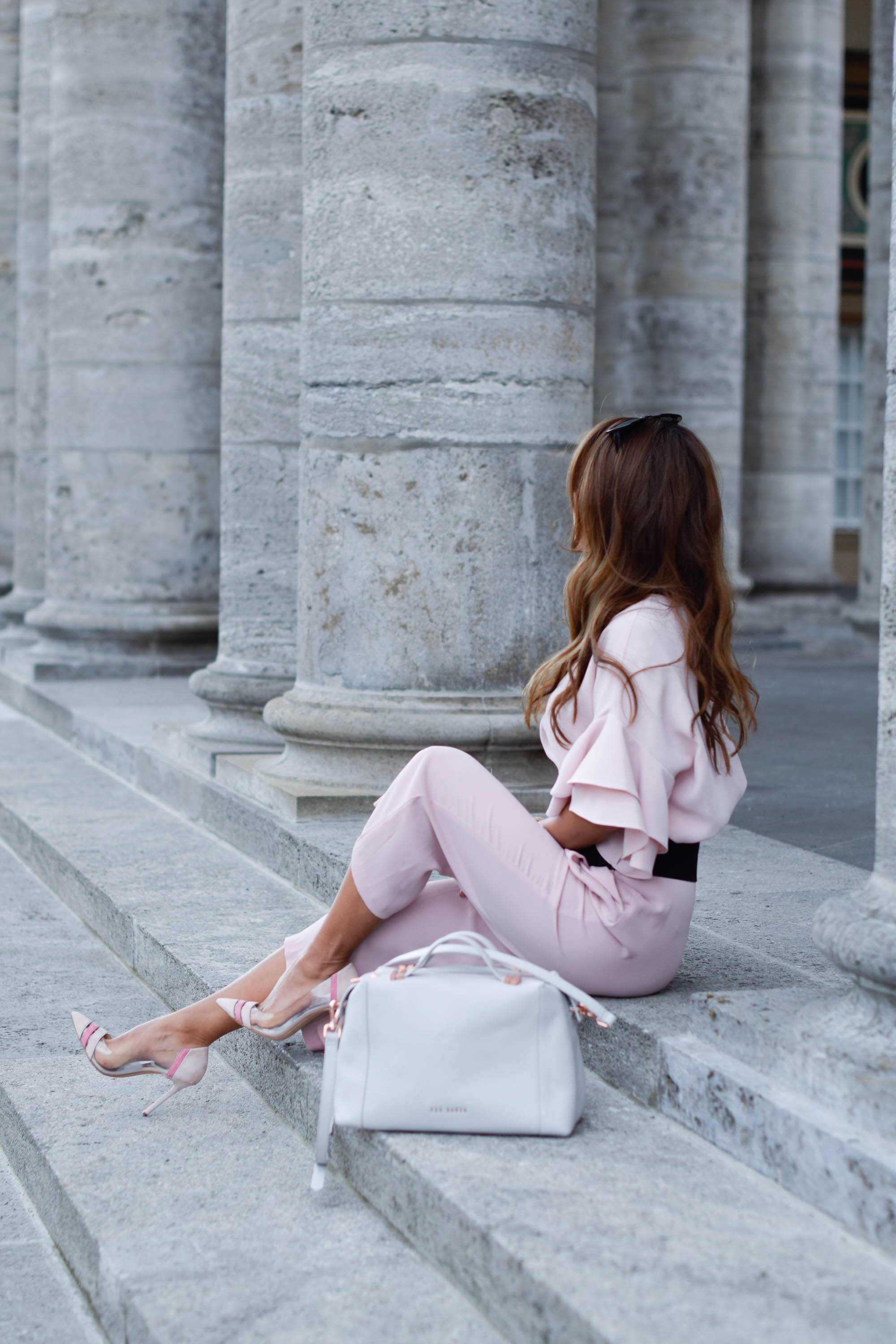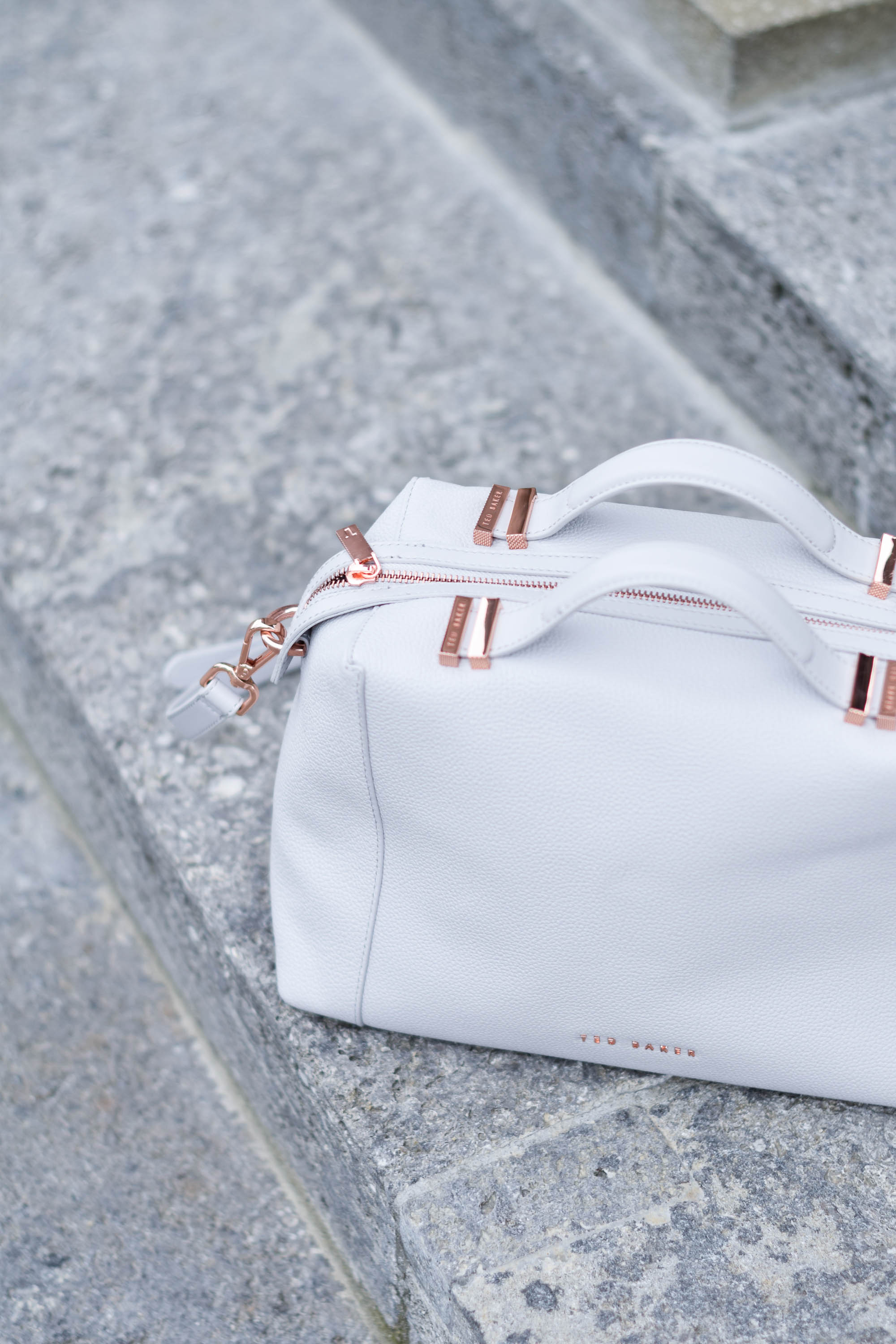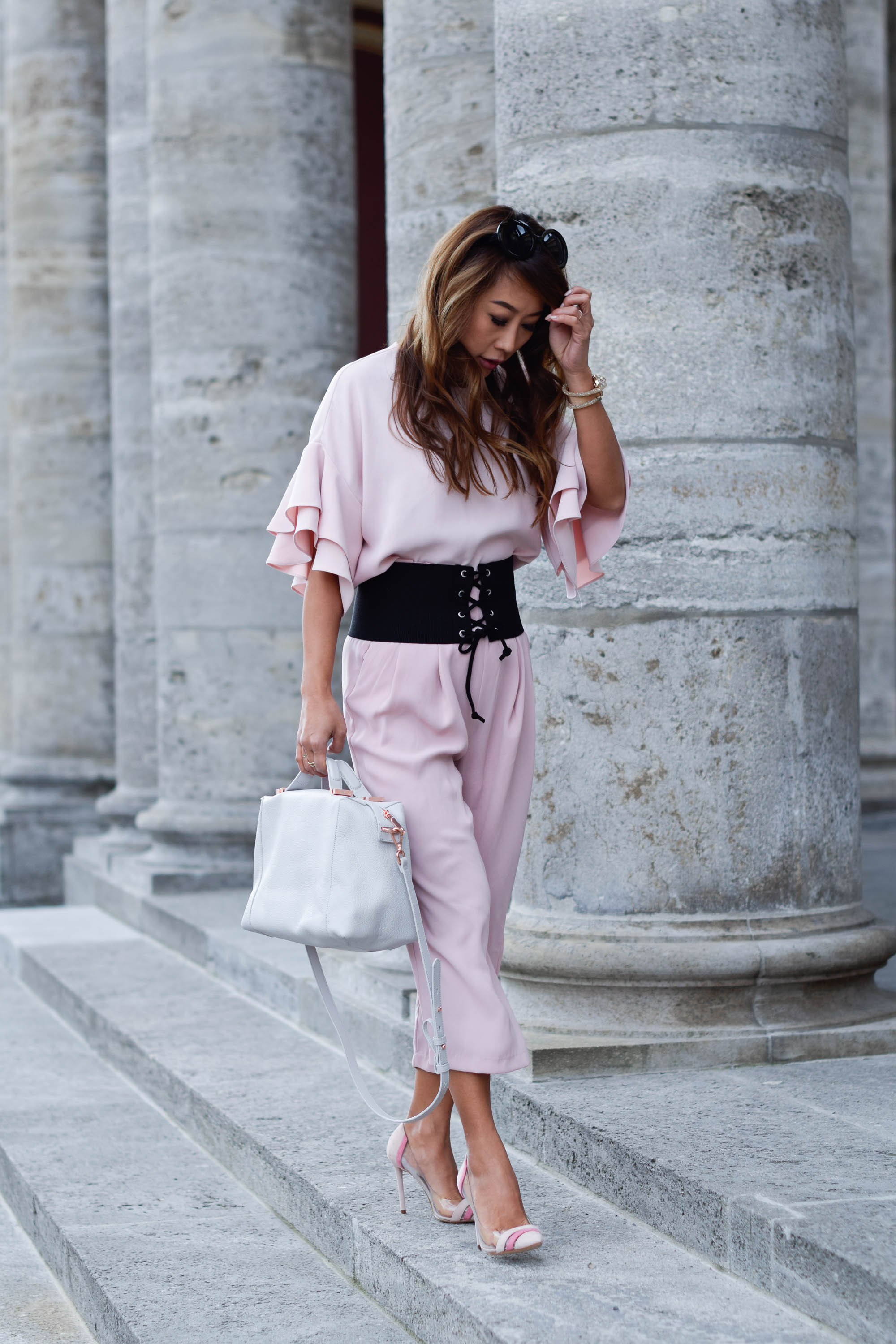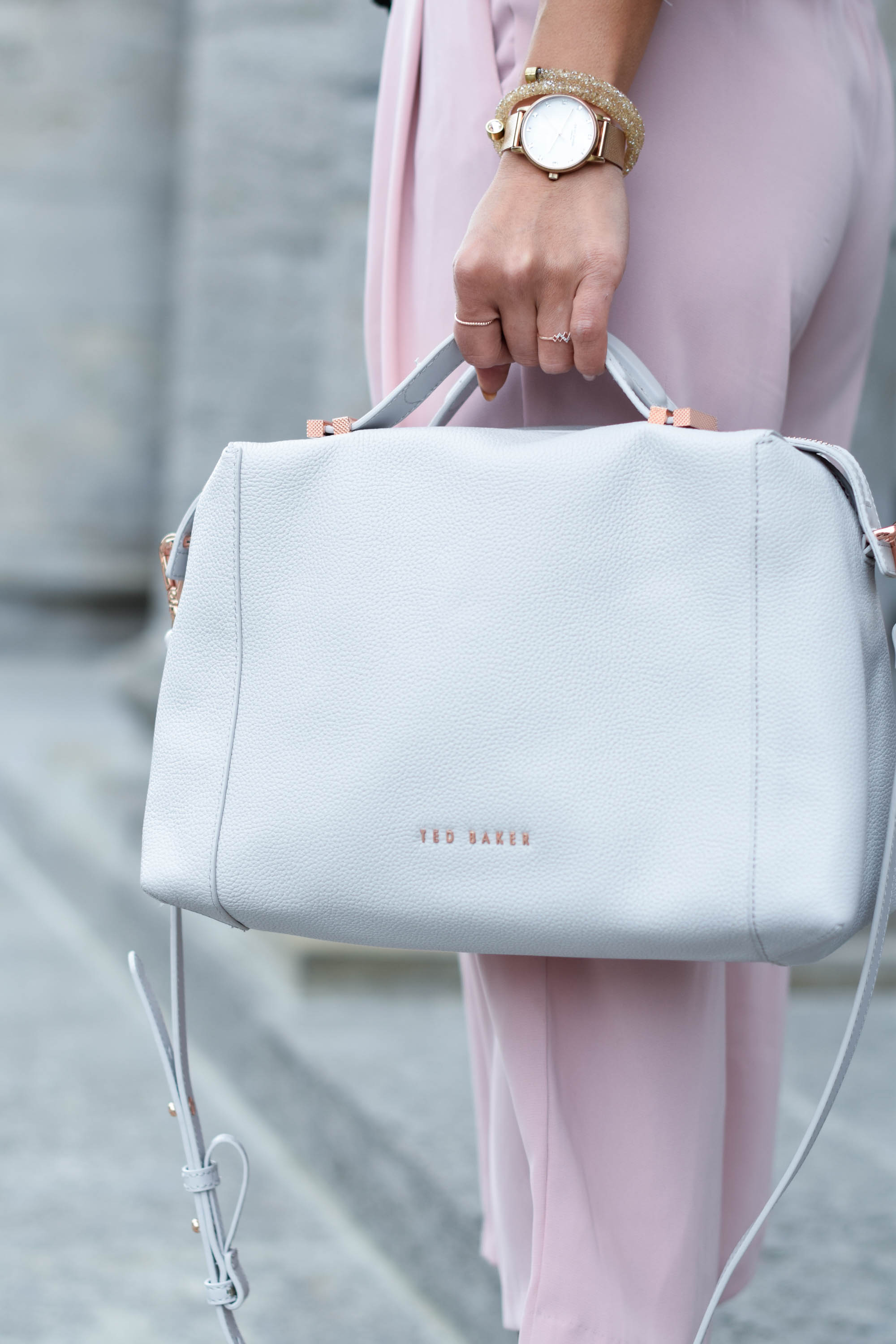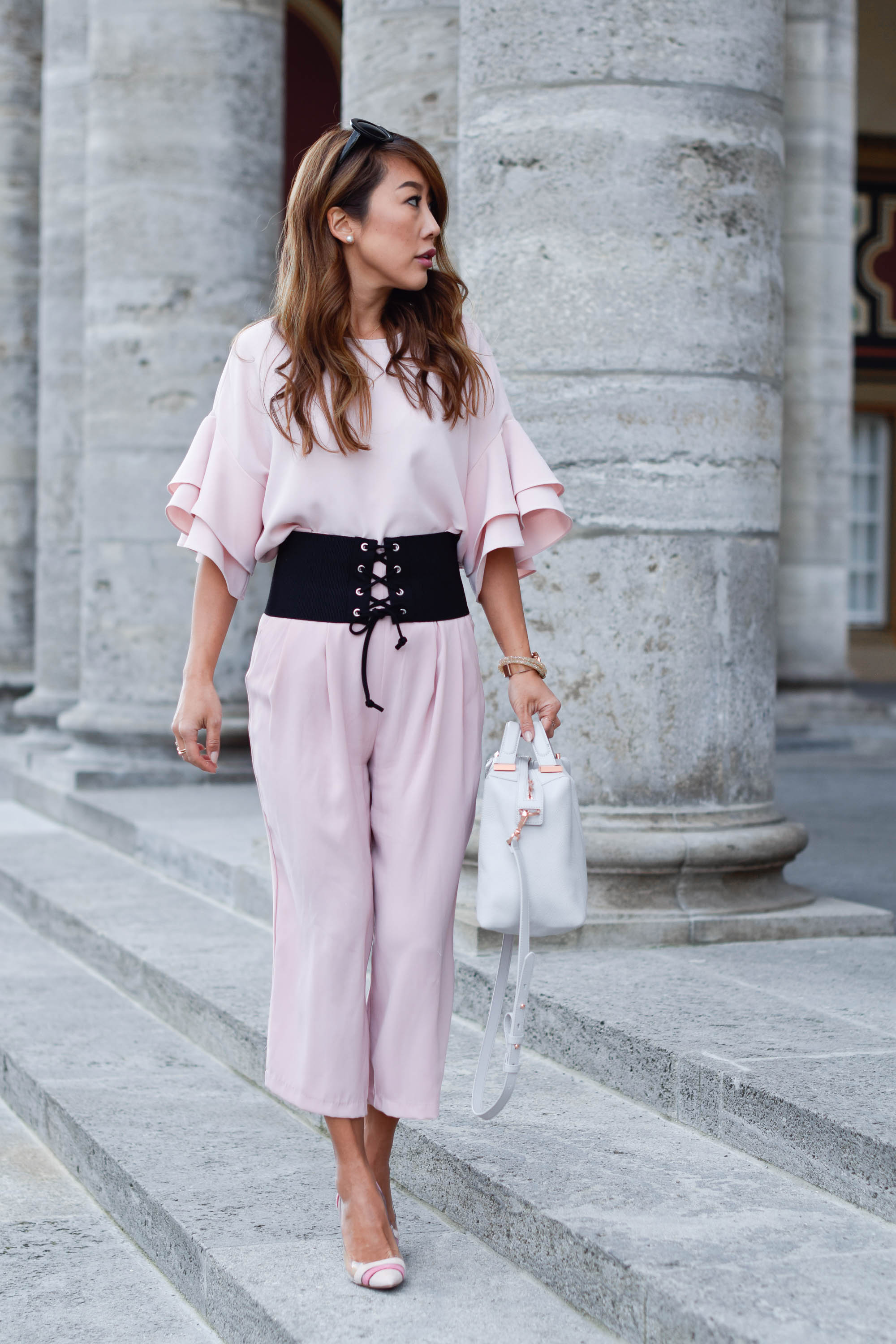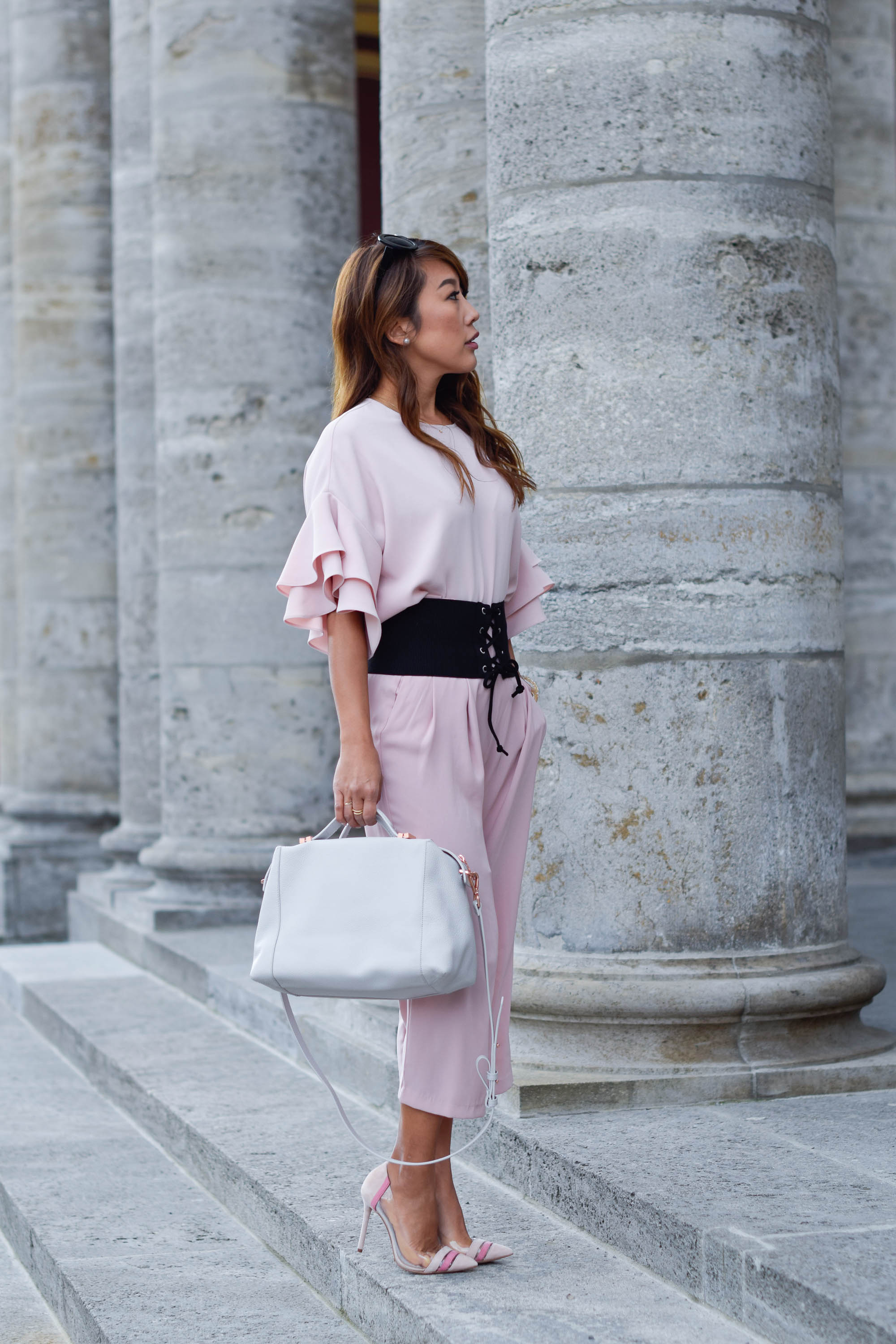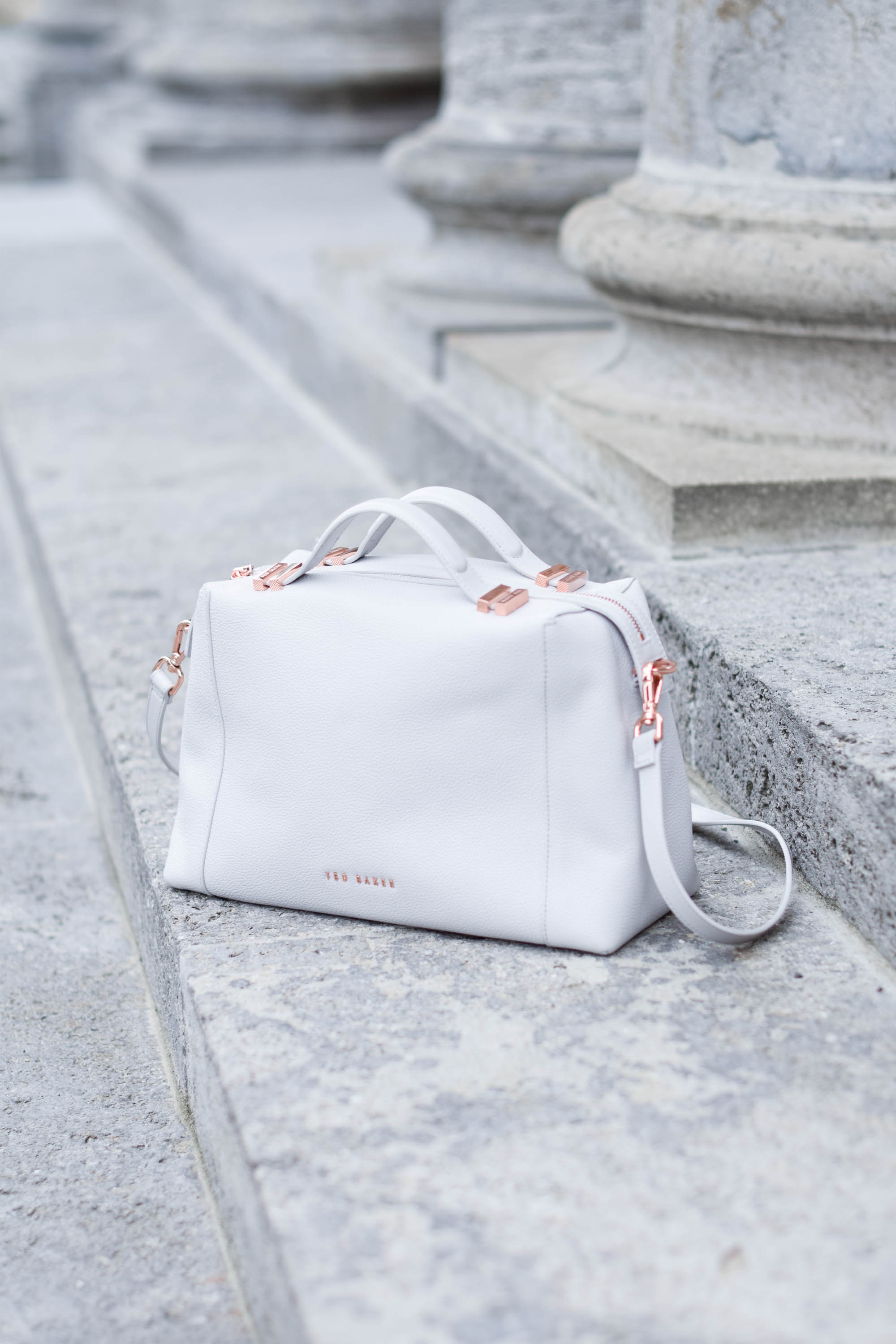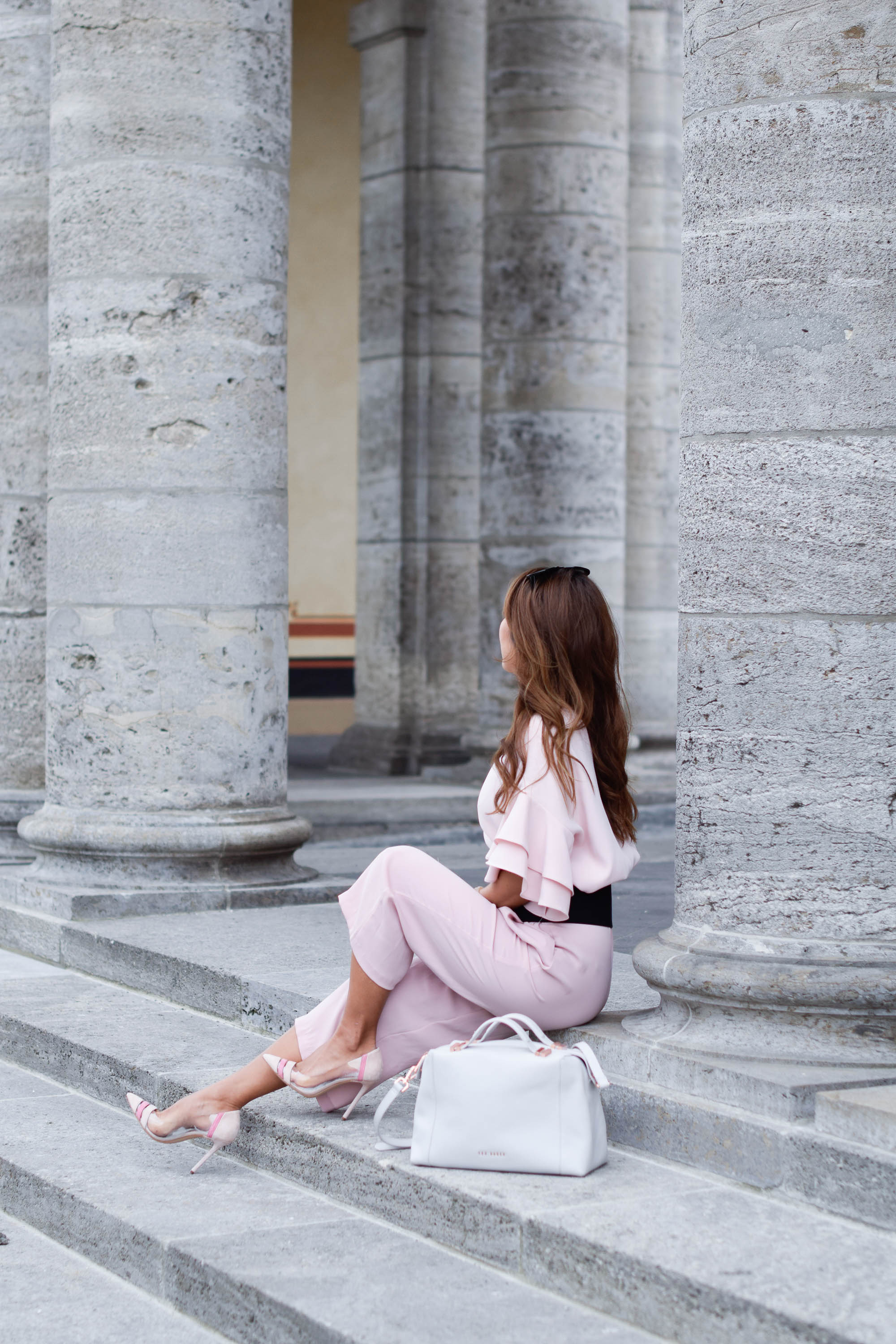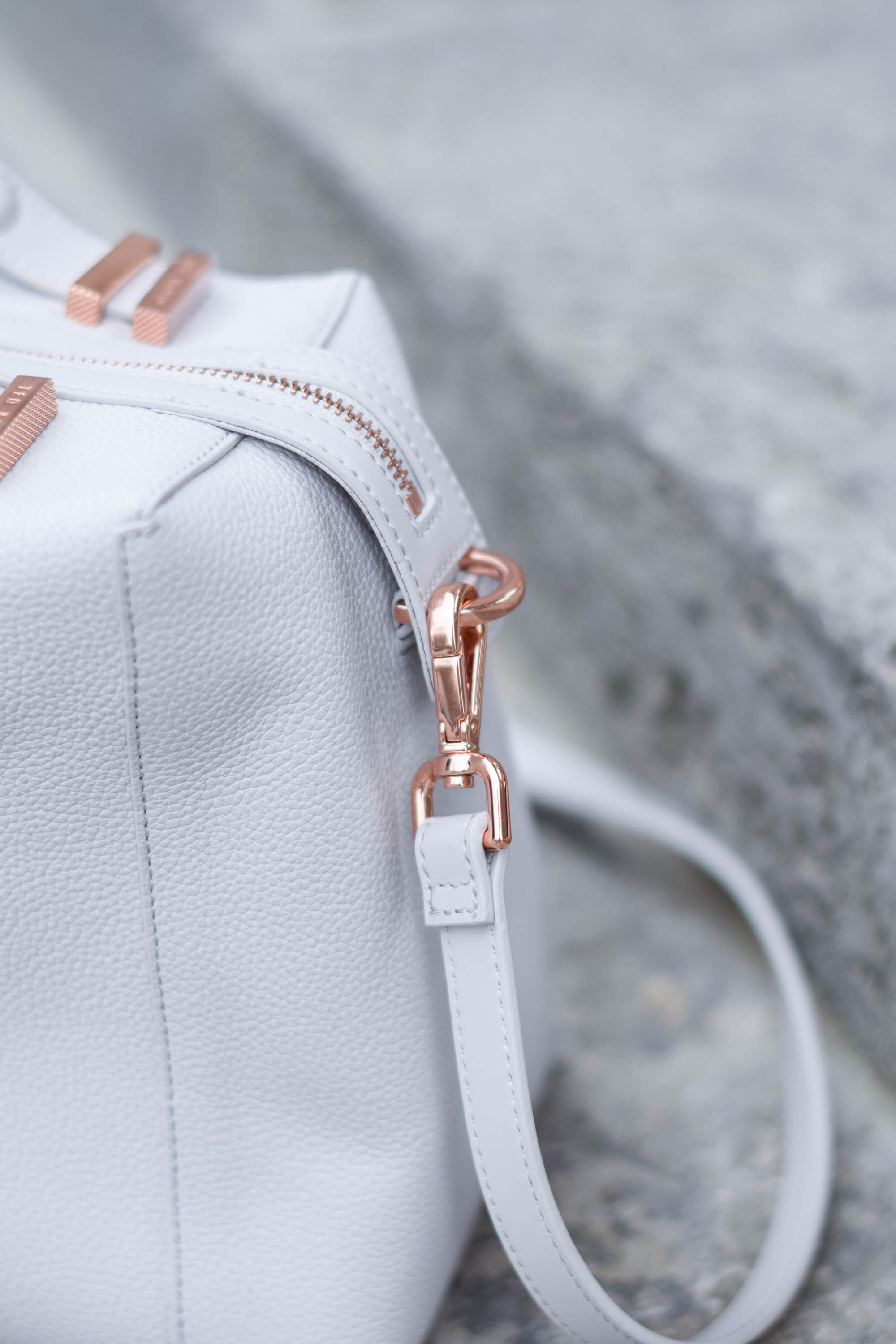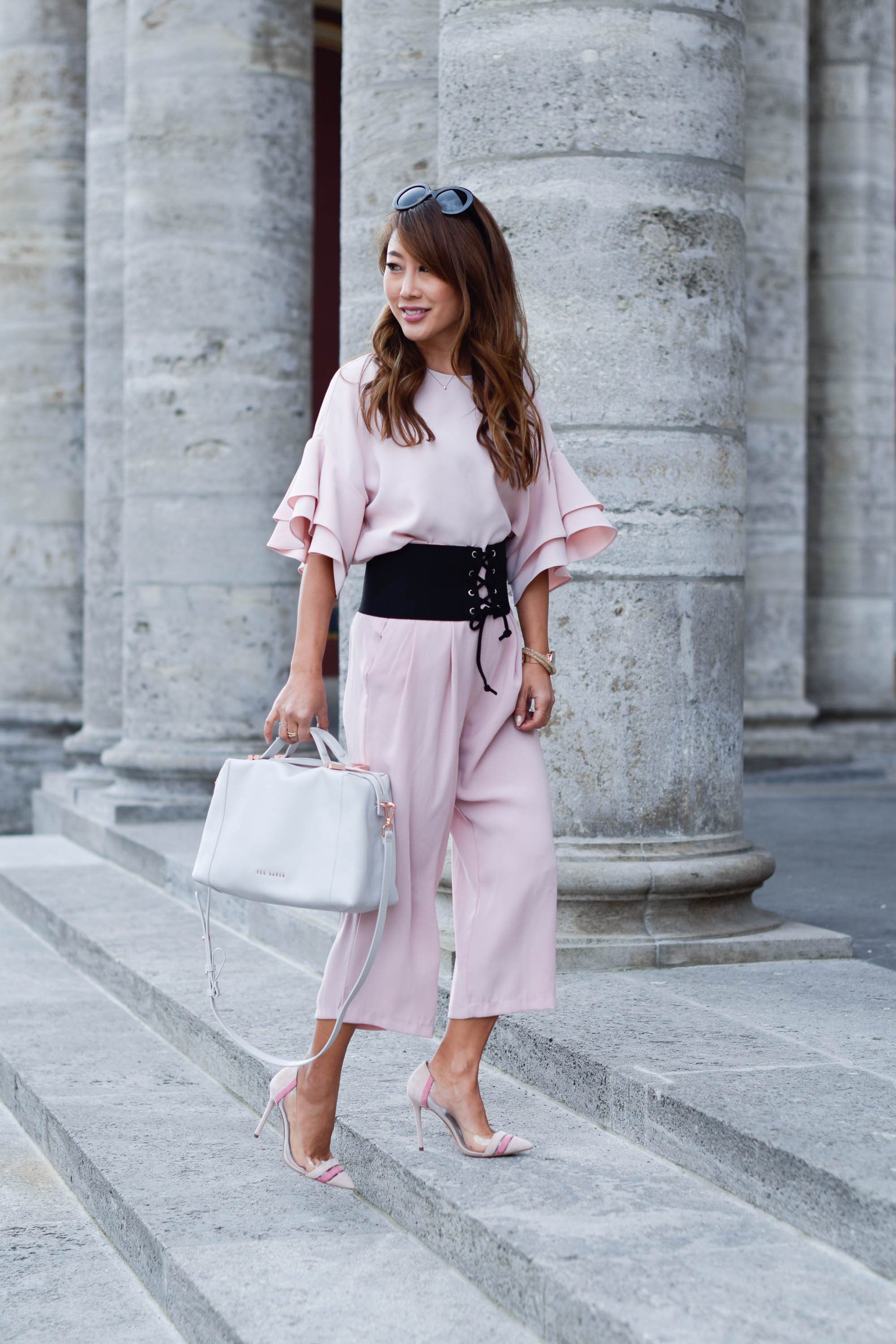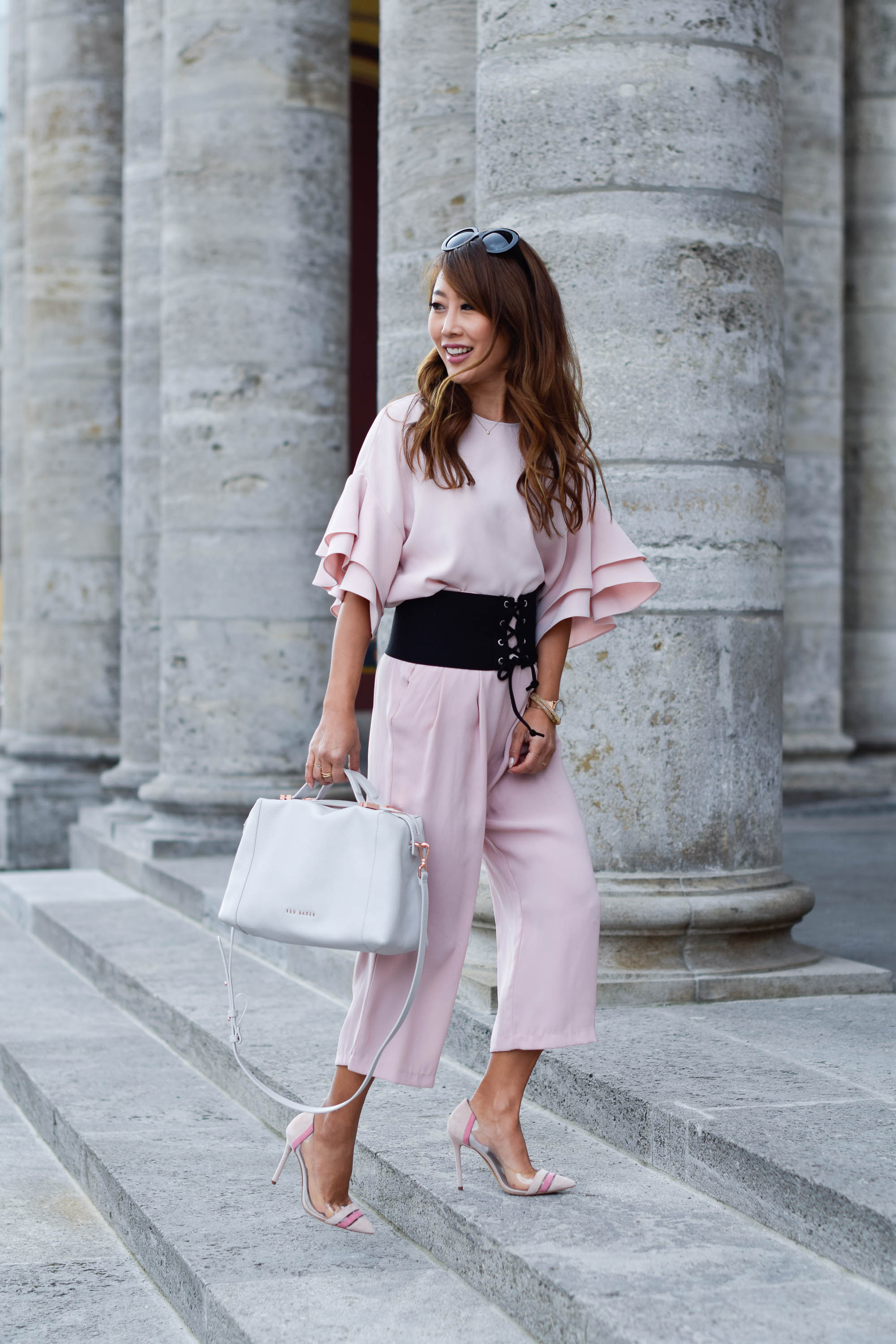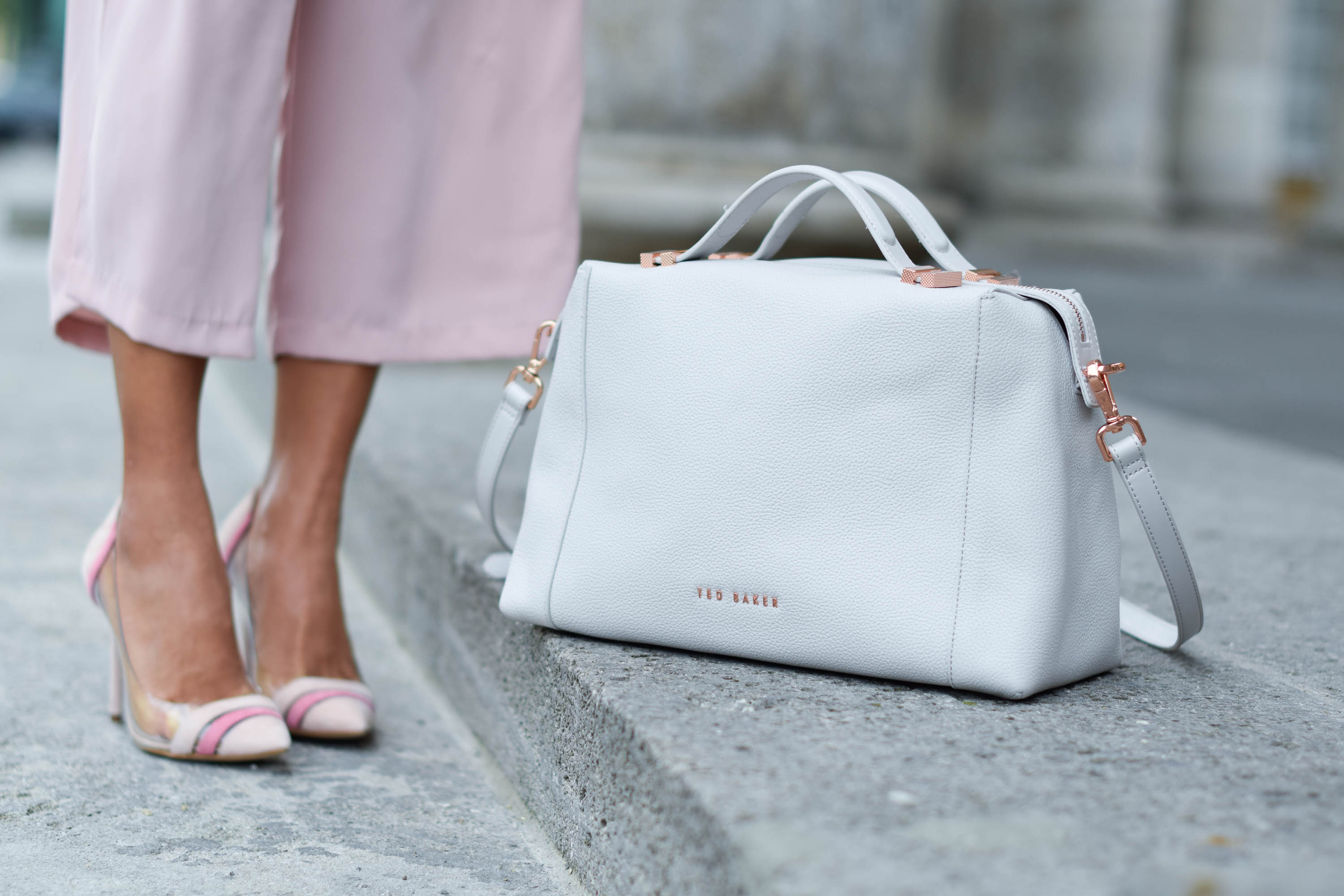 ZARA ruffle top | shop very similar here
ZARA corset belt | shop similar here
ZARA pants | shop similar very here
Ted Baker leather bag
Aldo heels
Photos by Alexandra