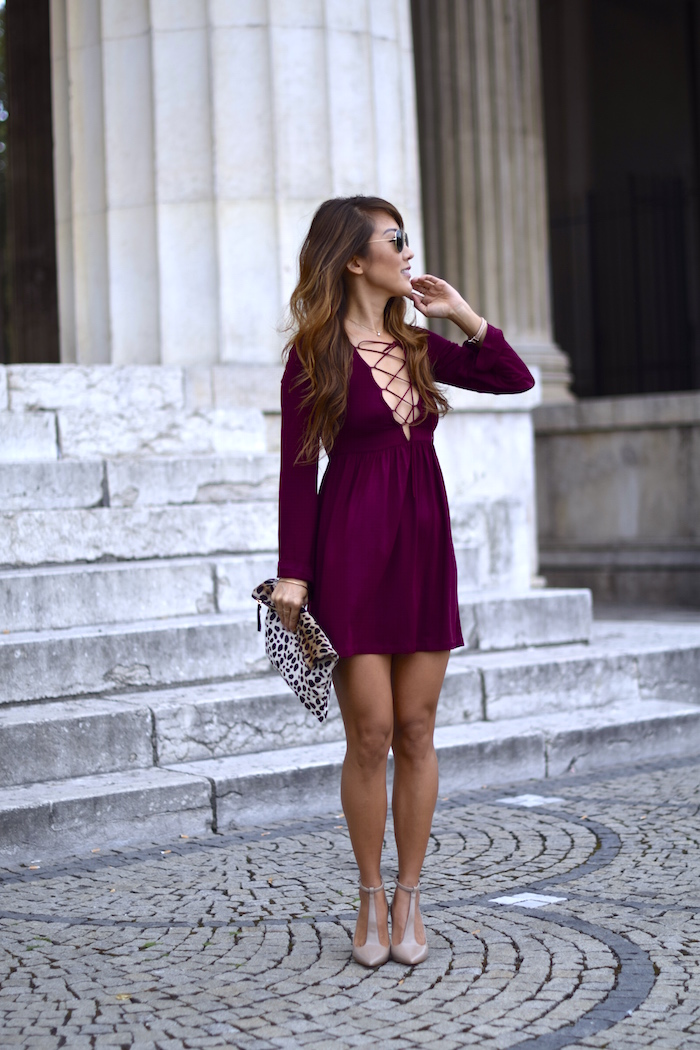 You might have seen the boho look of this dress first, but I actually wore it to a dinner date earlier this month in a chic way with heels and a clutch.

What colors come to your mind when you think of fall? My favorites are rustic red and orange, mustardy yellow, burgundy, oxblood and plum. I think we unconsciously (or not) go with the change of our surroundings like the leaves turning into pretty colors and the seasonal fruit and veggies, nature is offering us in fall. So let's welcome fall with open arms and these amazing colors!
This dress was on repeat the past weeks and I wanted to show you how footwear and small accessories can change the whole look.
I scored these tone-down grayish mary janes at Zara sale and they suit the dress without standing out too much. I usually don't need much for a dinner date. Keys, cell phone, lip gloss and a small purse, which neatly fit in my beloved leo clutch.
Dress by ASOS


Heel: ZARA


Clutch: Claire V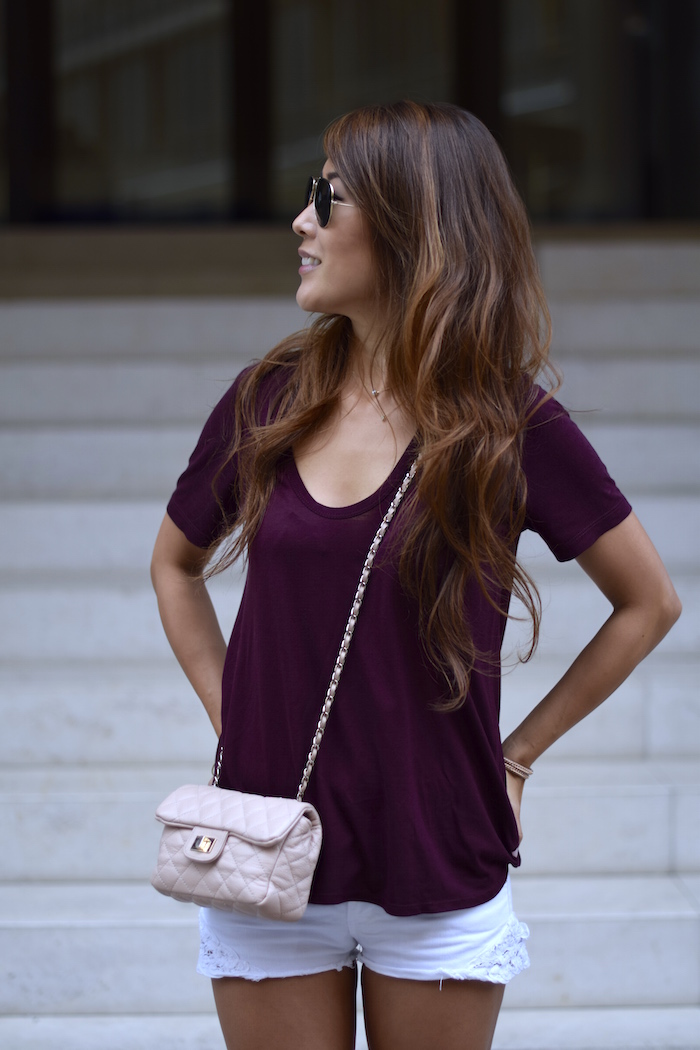 I have a hate-love with t-shirts. A staple in everybody's closet and in mine as well. But it seems like there is no go-to tee, which I can style with any of my outfits. It's just not that easy and you can't live without a good one. We all NEED a form-fitting t-shirt once in while and if you are a simple outfit lover like me, simple goes a long way. Like a chic black blazer with a tee, that's fits like a glove. Not too tight, not too loose, not too long…You know what I mean.
It starts with the form, the neckline, the sleeves, the fabric and the list goes on. Seriously, how many tees do I have sitting nicely in my closet, which haven't seen daylight for years?
And I'm still on the hunt for THE perfect t-shirt.
First of all I loved the color. A deep, rich plum .. or burgundy. And the slighty deep round neck.
I hate tight necklines ! I feels like I can't breathe. Ugh!
The sleeves are not too tight and I love the a-line, so it doesn't fall straight.
This one has been one of my staples during my last layovers with white shorts and either heels or flats.
Can't go wrong when you have a tee that fulfills at least some of my criteria for THE perfect t-shirt.
Tell me, what is your perfect tee?
T-shirt: Gina Tricot


White shorts: Mango


Lace up heels by Schutz Shoes

Photos by Irina (Fashion by Lola Finn)