Even with the super long flight time(11-12 hours from Munich), I request San Francisco as often as I can to be back in one of my favorite cities in the US. The hard work as a flight attendant definitely pays off when you drive down scenic Highway 1 or wandering through the streets of downtown SF, exploring old and new things.
I've spent a beautiful day in Big Sur with my colleagues and was ready the next day for a shooting with Dante.
It's always a pleasure to get to know local photographers, who know all the hidden spots of their city, which are not exposed to tourists like me. It was quite an adventure with Dante and we had so much fun. I will get into this later in another blogpost.
White dresses for summer. Nothing new I know. But this dress has everything I could ask for. Crisp white color, lacy details and a feminine fit and you are good to go!
This dress needs nothing but a big smile and huge shades for a fun summer day in San Francisco!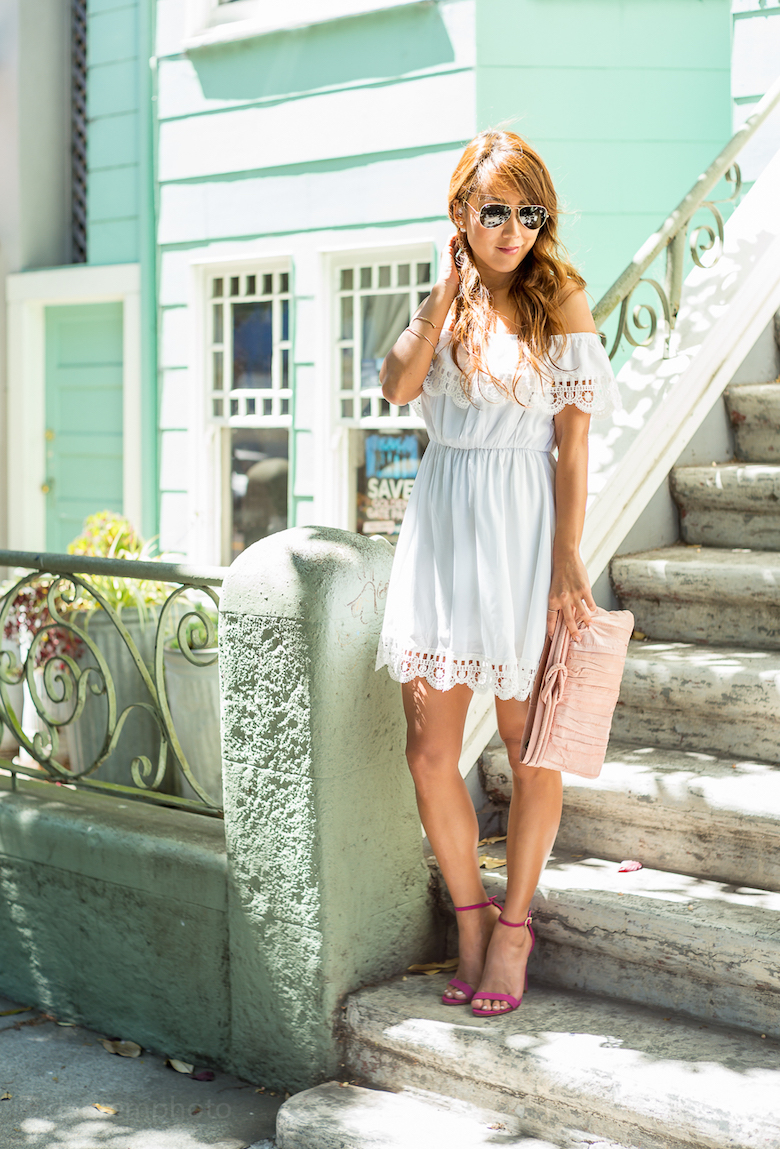 White off shoulder dress by Shein


Pink heels by Schutz Shoes


Clutch from Seoul

All photos by Dante Miguel Photo


Portrait Photographer in Berkeley, California