When the leaves turned red and fall was in full swing I could see myself in the over-the-knee-boots, which I didn't have the chance to wear in Munich yet. So said, I had a look in my closet, grabbed one of my favorite fluffy cardigans and was playing with several pieces to complete the look.
The cardigan had the perfect length to show off the boots, not too short and not too long. It's all about proportions, especially when you are not so tall like me.
Shorts with lacy details are adding a playful touch and the light grey soft cotton t-shirt tucked in the shorts the right amount of casual chic.
I love my red Chanel purse! It's vintage and I bought in a small shop in Tokio. I heard that it's hard to find a Chanel purse in a beautiful red color so I am more than happy to own one in a bright red.
It has a very special place in my closet and always makes me smile. You know what I mean, right? :)
Have your eyes open when traveling and find gems like this bag in vintage stores.
Bracelets and bangles in gold and dainty necklaces are my go-to jewelry pieces and hats can be used to tame your hair in the wind. I love to play around with accessories!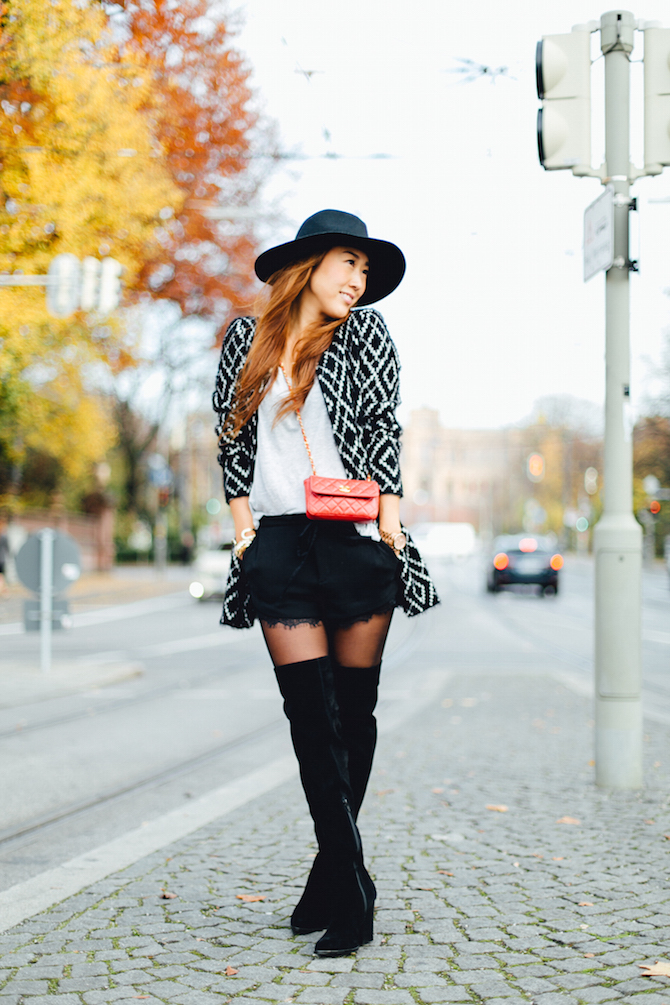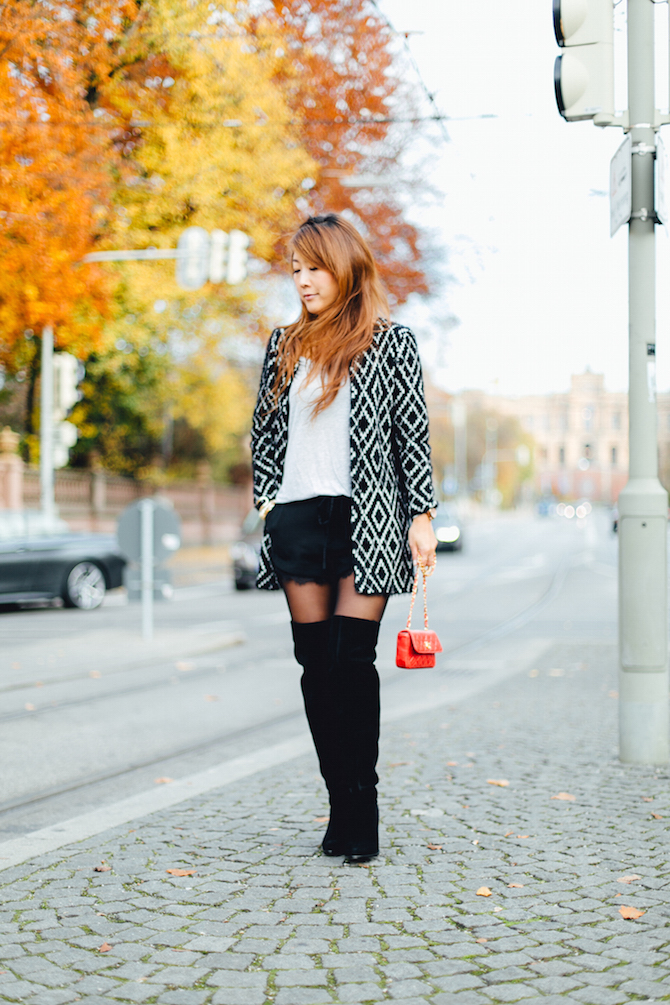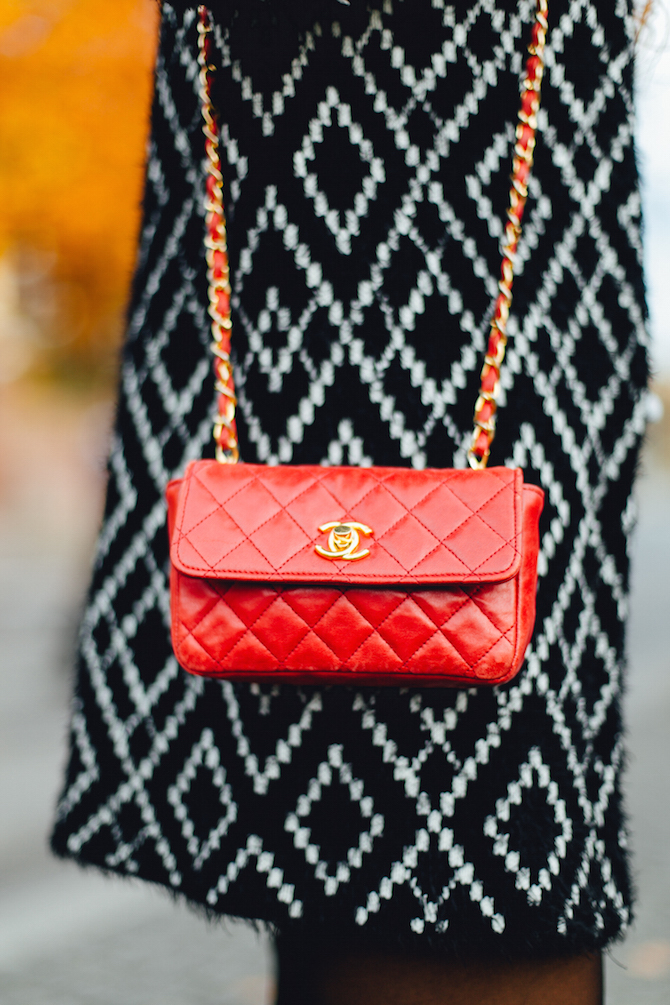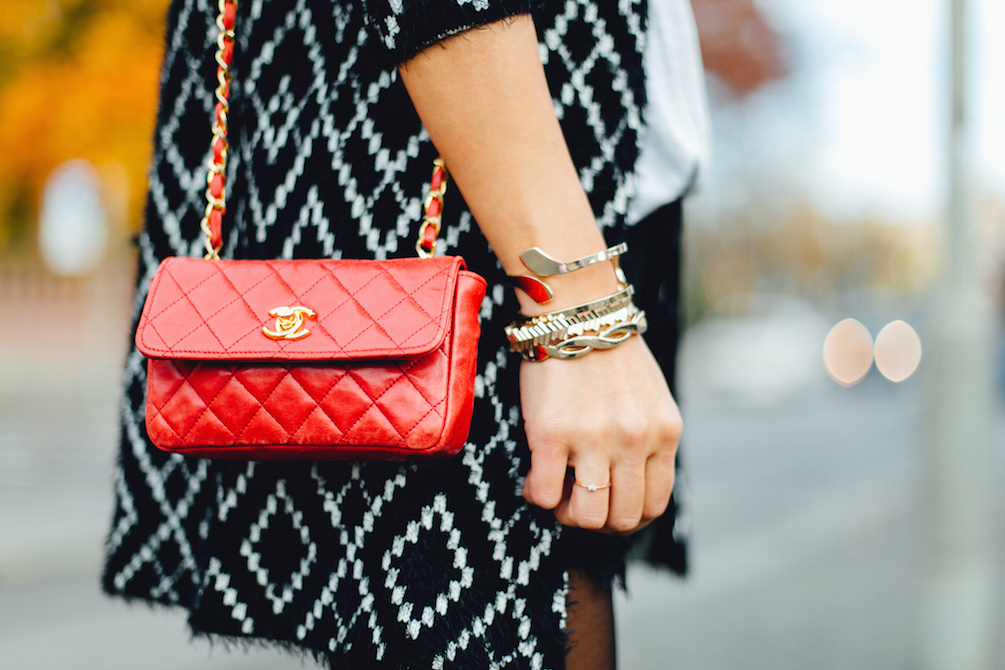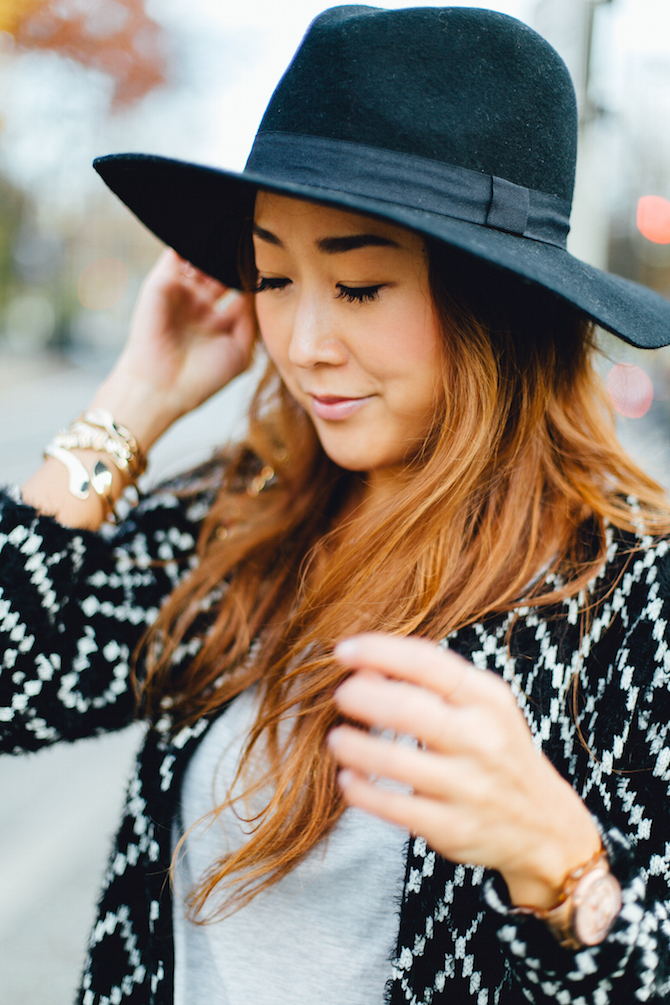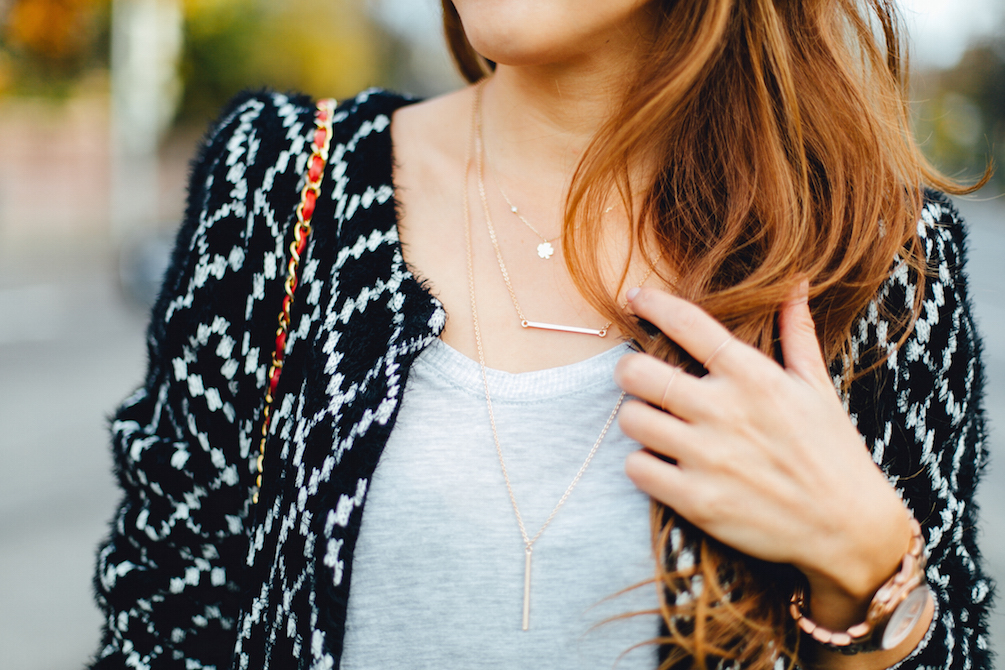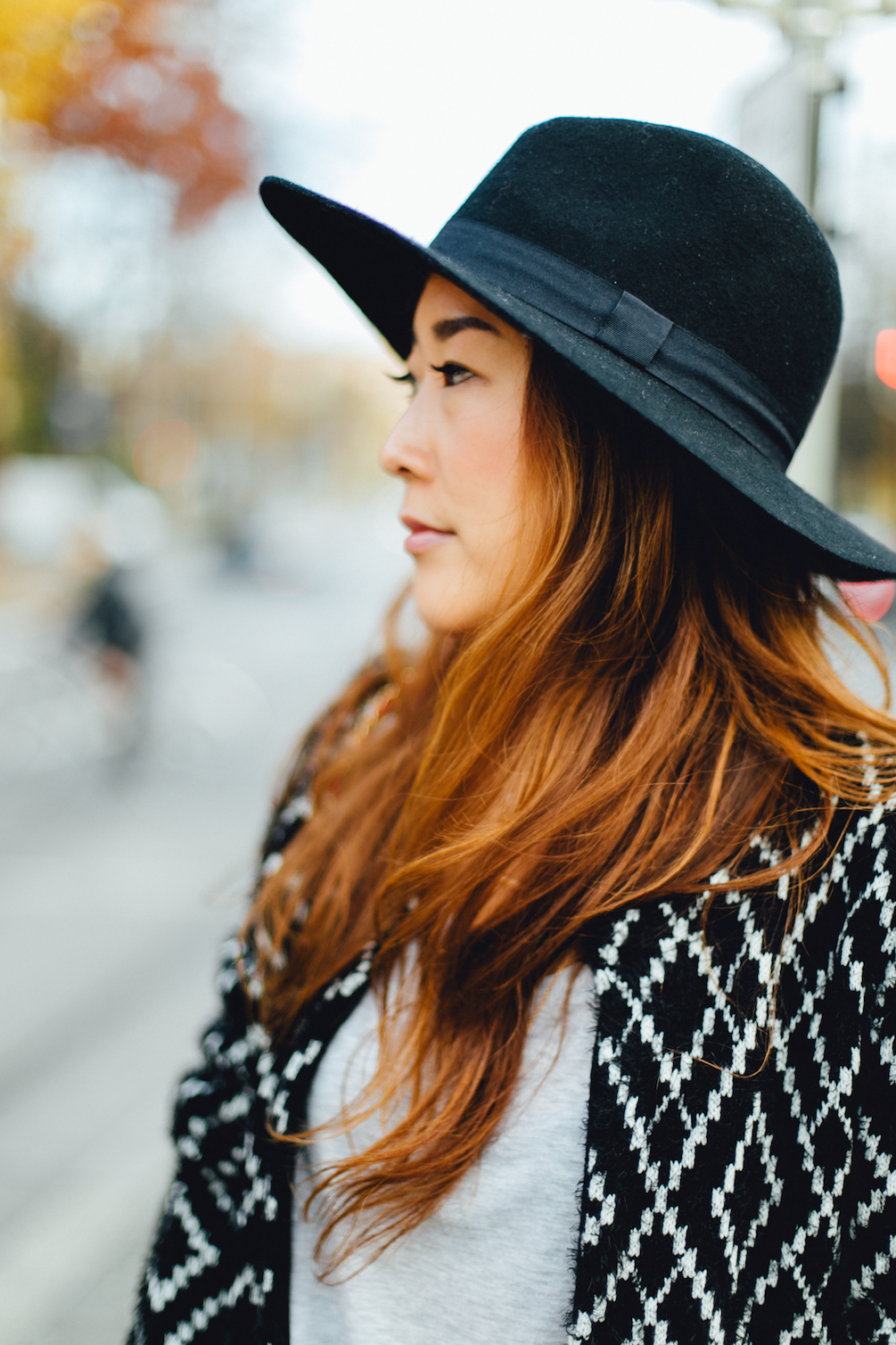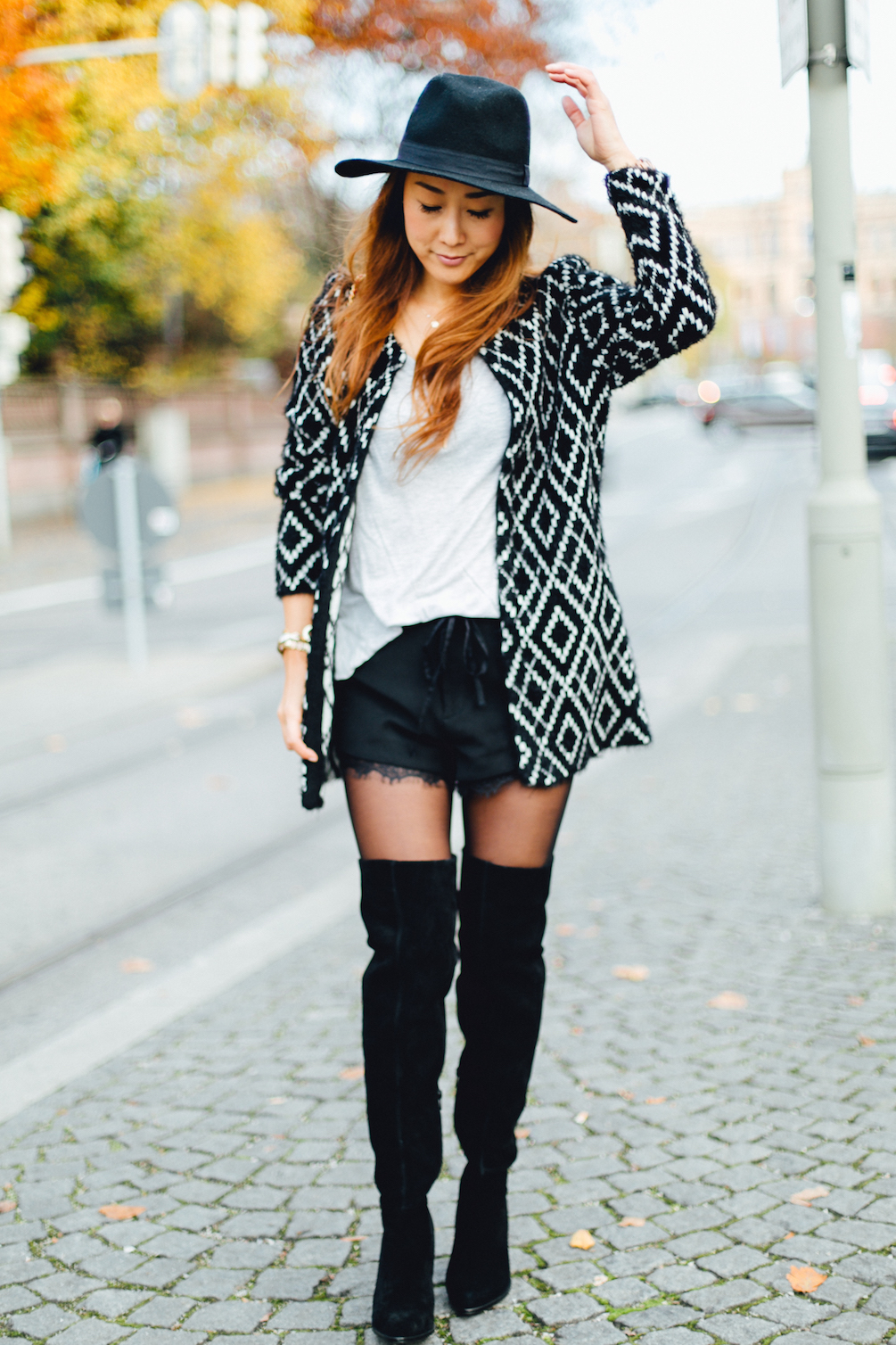 Cardigan & T-shirt: Seoul, Korea
Shorts: Zara
Over-the-knee-boots: Aldo
Bag: Chanel
Hat: LA, California
Photos by Marina Scholze Photography