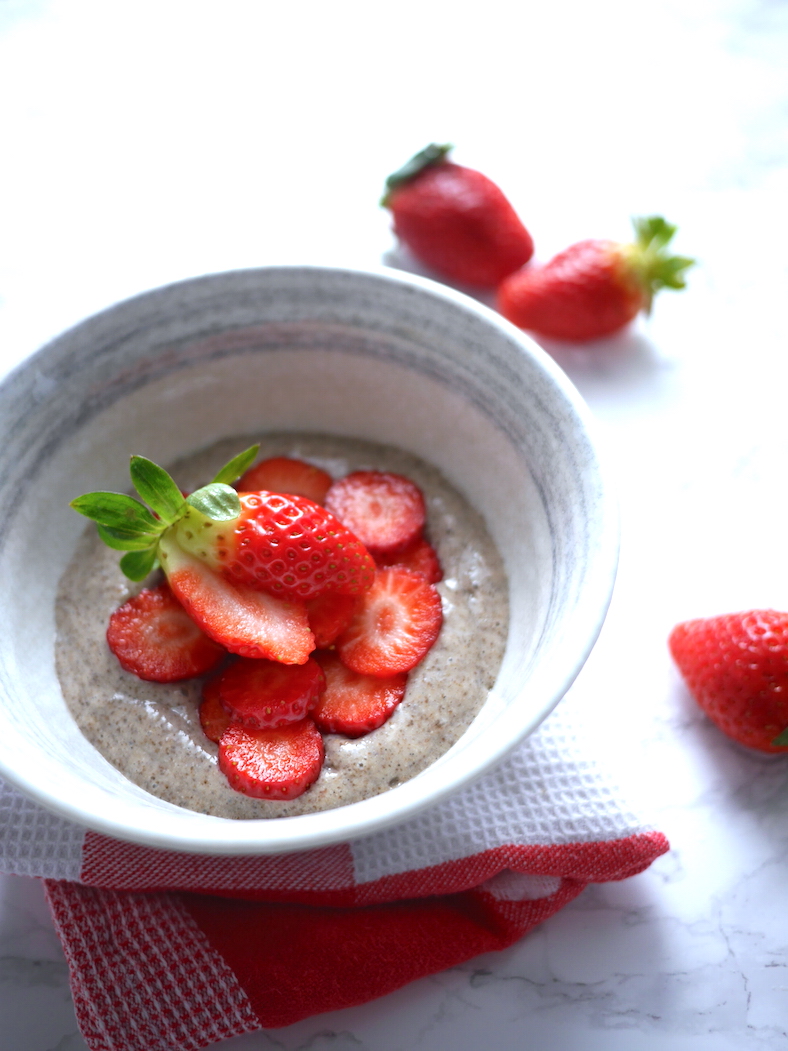 I could eat breakfast all day every day. This blissful chia pudding has only 4 ingredients and is so easy to make you'll be surprised. No shaking and stirring included! When I'm craving something sweet this will also serve as a decadent dessert, as I often have a large batch of it in the fridge.
My version is sugar and dairy free but feel free to use your choice of ingredients.
I usually use a mason jar as a measuring cup and container likewise for an easier handling.
Ingredients
4-5 parts milk of your choice
1 part chia seeds
4-5 dates
1 vanilla bean
Directions
1. Remove pits from dates and de-seed the vanilla bean.
2. Combine all the ingredients in a large blender und blend it like you mean it!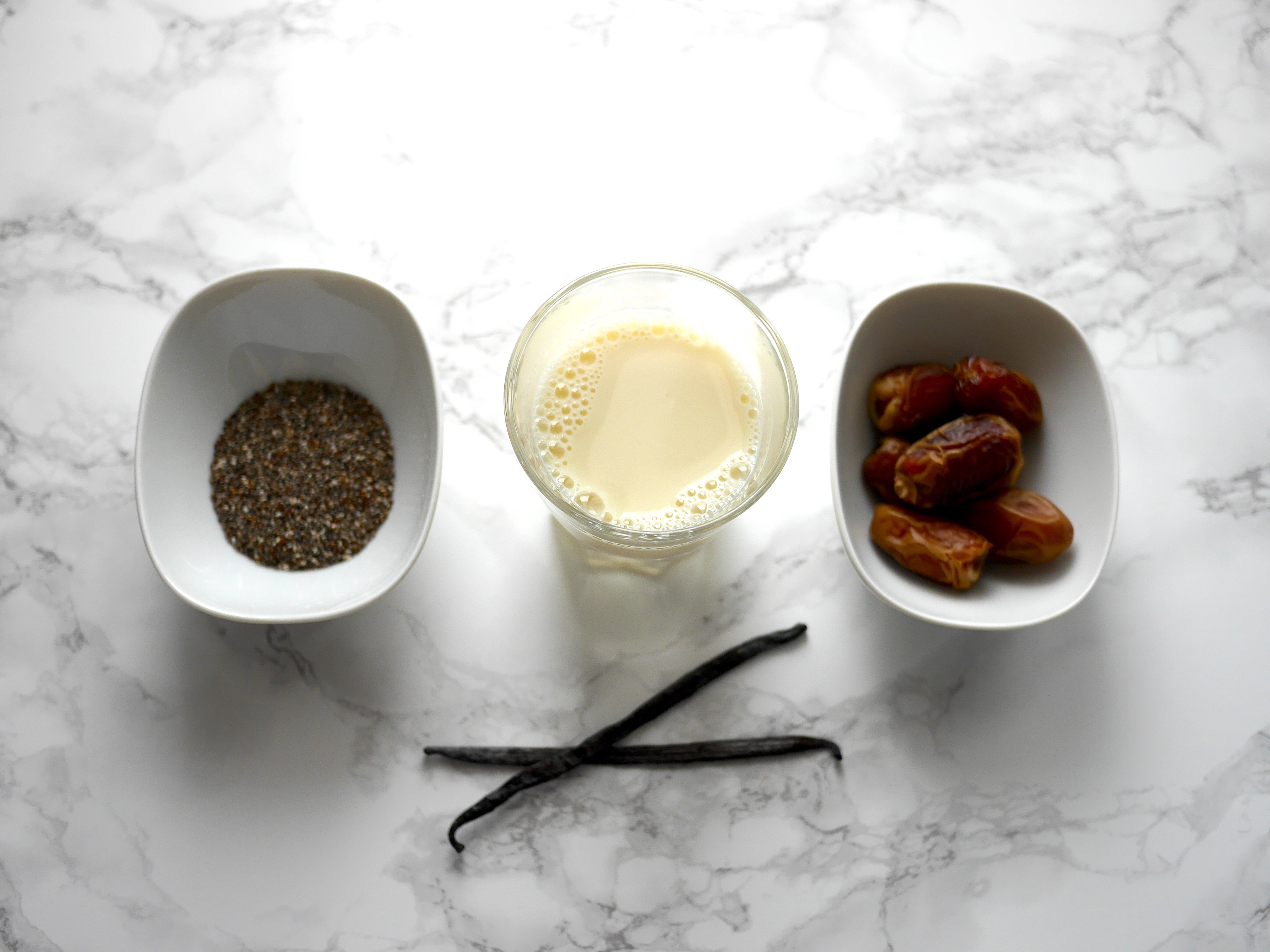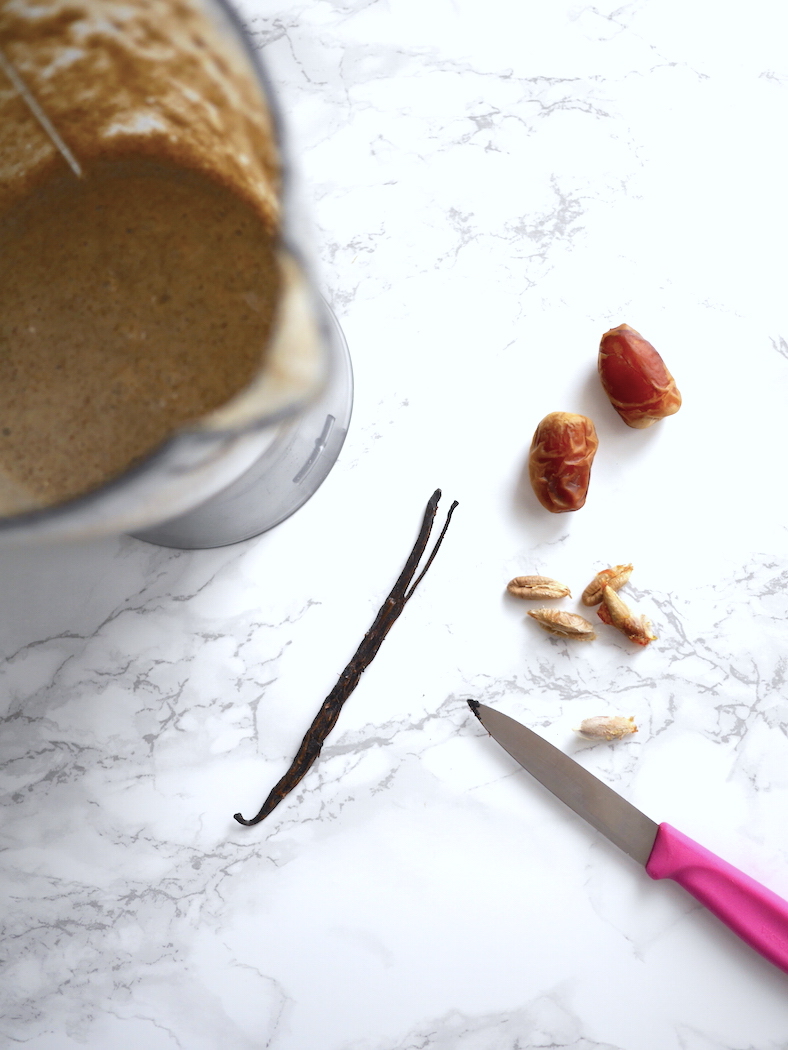 How easy it that? And you can immediately check the consistency of the chia pudding.
Like I said, no shaking or stirring included. Blend it 1-2 minutes until smooth.
It should be a little runny as it will get a little firm while in the fridge.
Add more liquid or chia seeds for your desired consistency, more dates for sweetness and feel free to add cinnamon or other spices.
I love this creamy texture and nutty flavor and enjoy it with a lot of fruit in the morning.
You can store it up to 5 days in an airtight container in the fridge.
Make sure to get the best quality of dates. They can have a bitter taste. If the dates are too dry, just soak them in water for a couple of hours.
I use (homemade) almond milk, soy milk or for an extra creamy taste coconut milk.
It is such a filling breakfast and my favorite on-the-go meal on my flights.