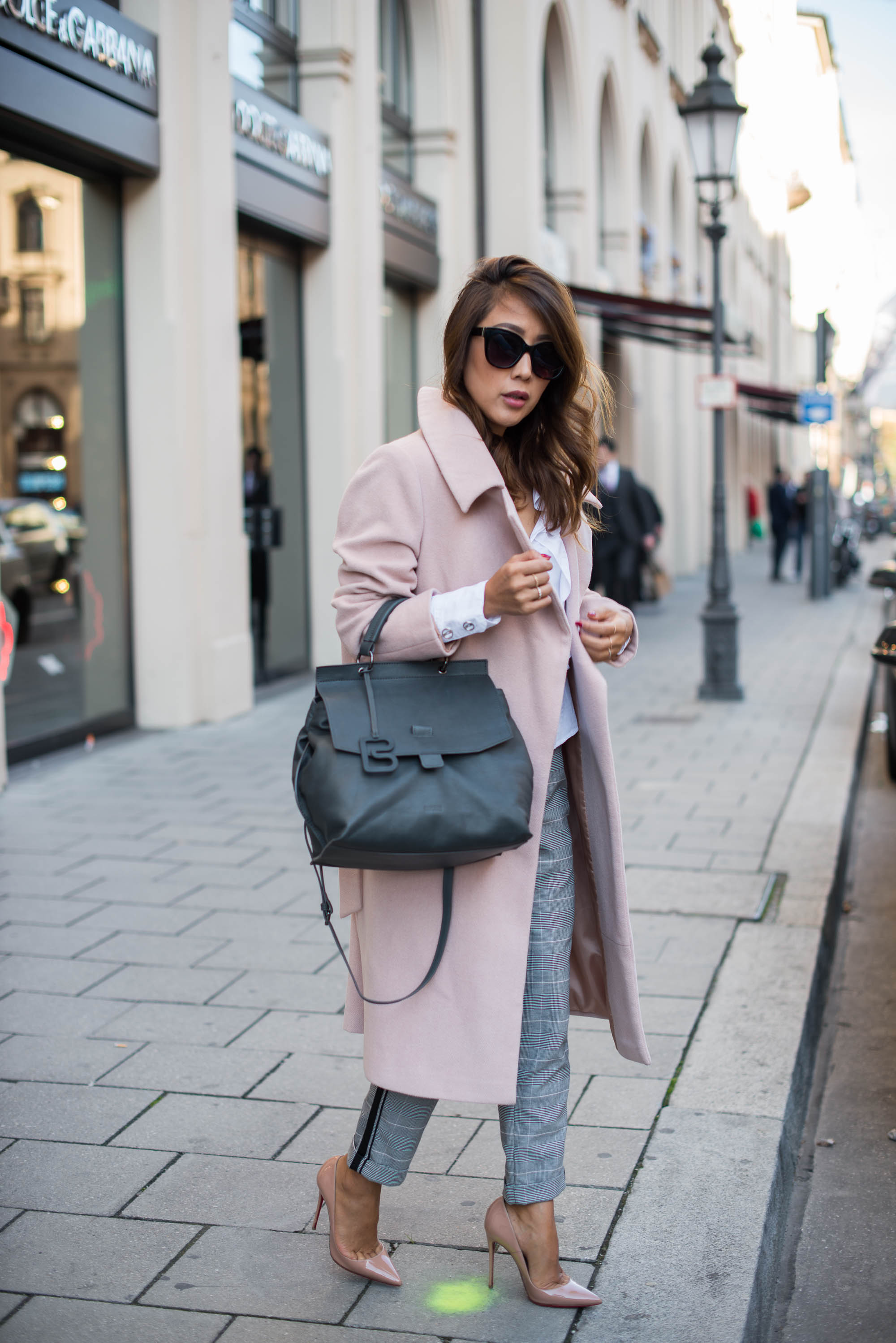 Every woman has a special story when it comes to bags. Consider all the different shapes, colors and material option. It's seems like a never-ending story to me. And I'm quite a reluctant bag buyer compared to show. :)

Most of you know BREE as a German brand with history and tradition. My mom used to wear BREE bags, when I was little girl and I can still remember the clean design of her tote bag, where she carried all of our sweets. So it's a sweet memory I have about BREE.
And here I am, all grown up with my own story about the Stockholm bags by BREE. I was hooked when I first saw the simple yet super modern design. It's the perfect mix of a stylish yet useful bag for my daily life. I personally fell in love with the Stockholm 31, which is my go to office bag for meetings. Throw in your notebook, pens, lipsticks and sweets((!) and you are good to go!
The option of a short handle and the separate shoulder strap makes this bag to my daily companion. And how gorgeous is the color 'slate'? I prefer colder shades and this tone down grey tone goes with almost everything in my wardrobe.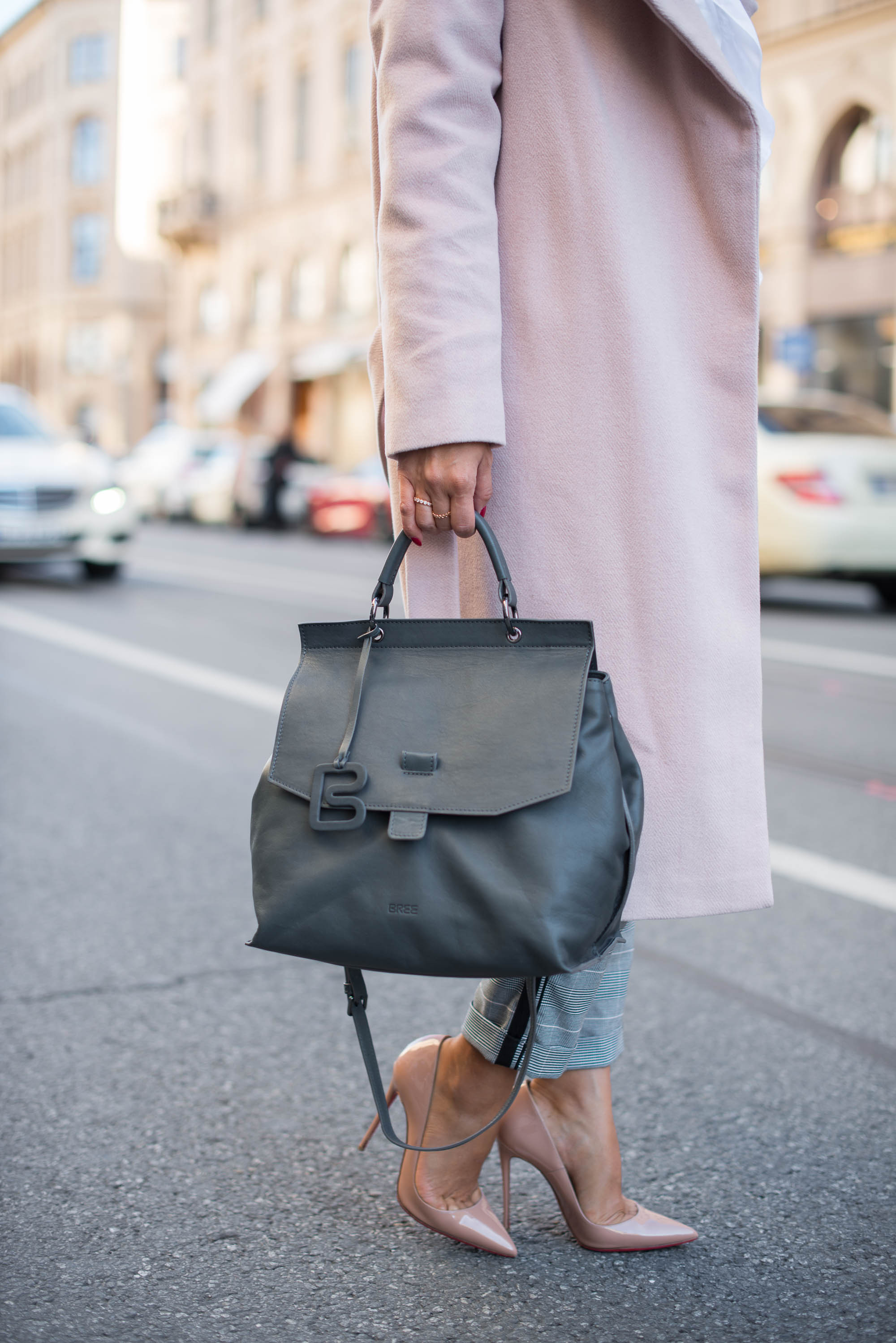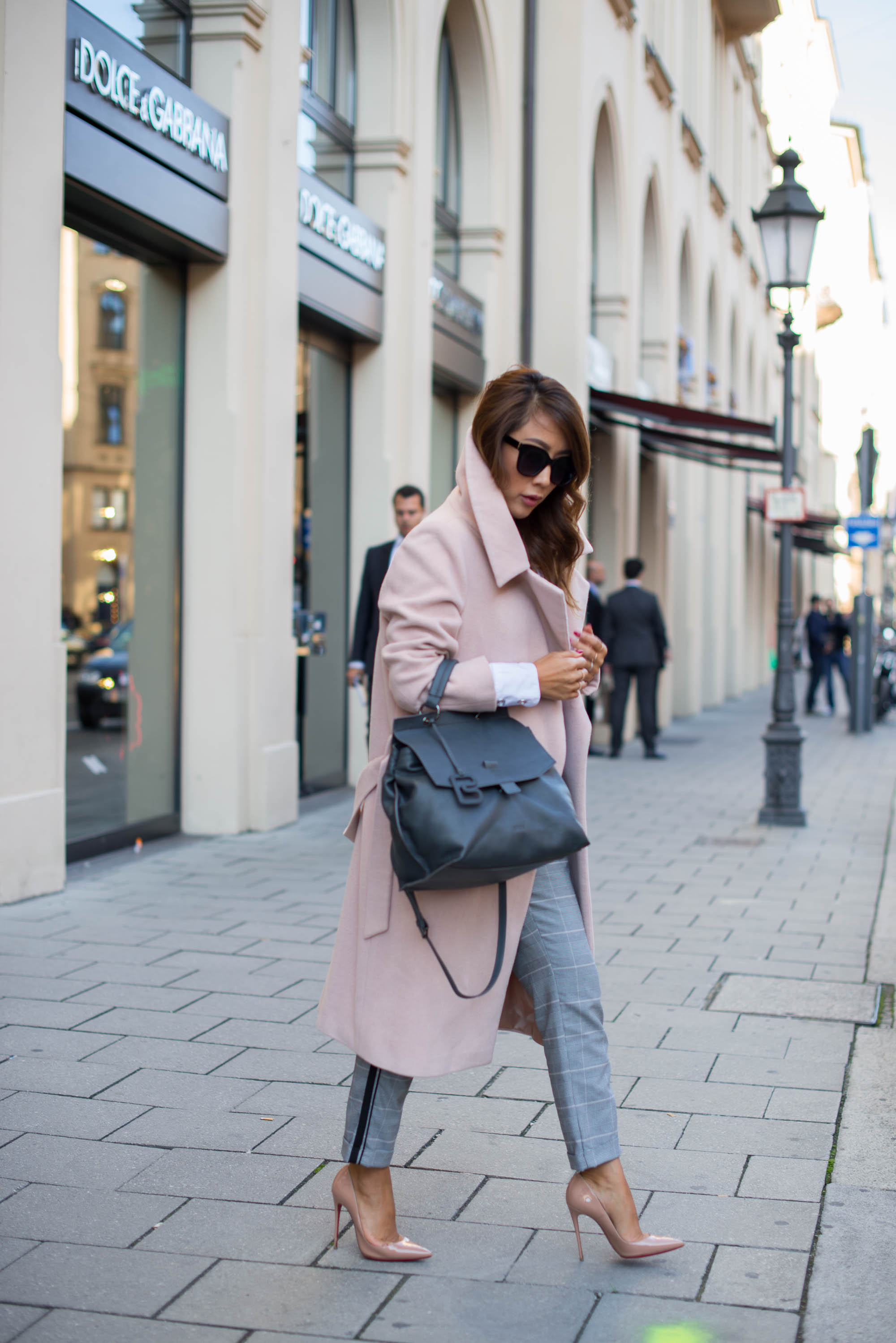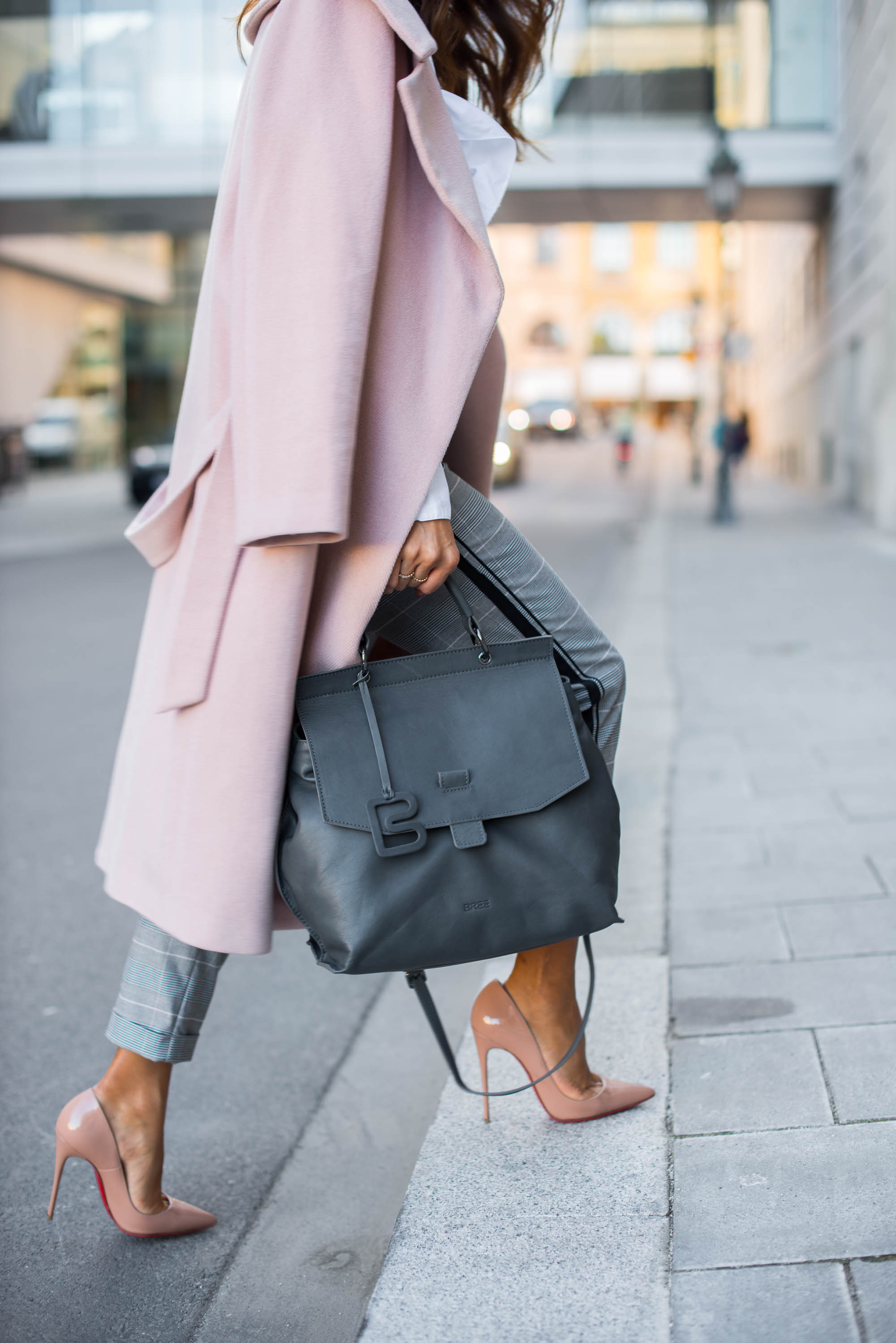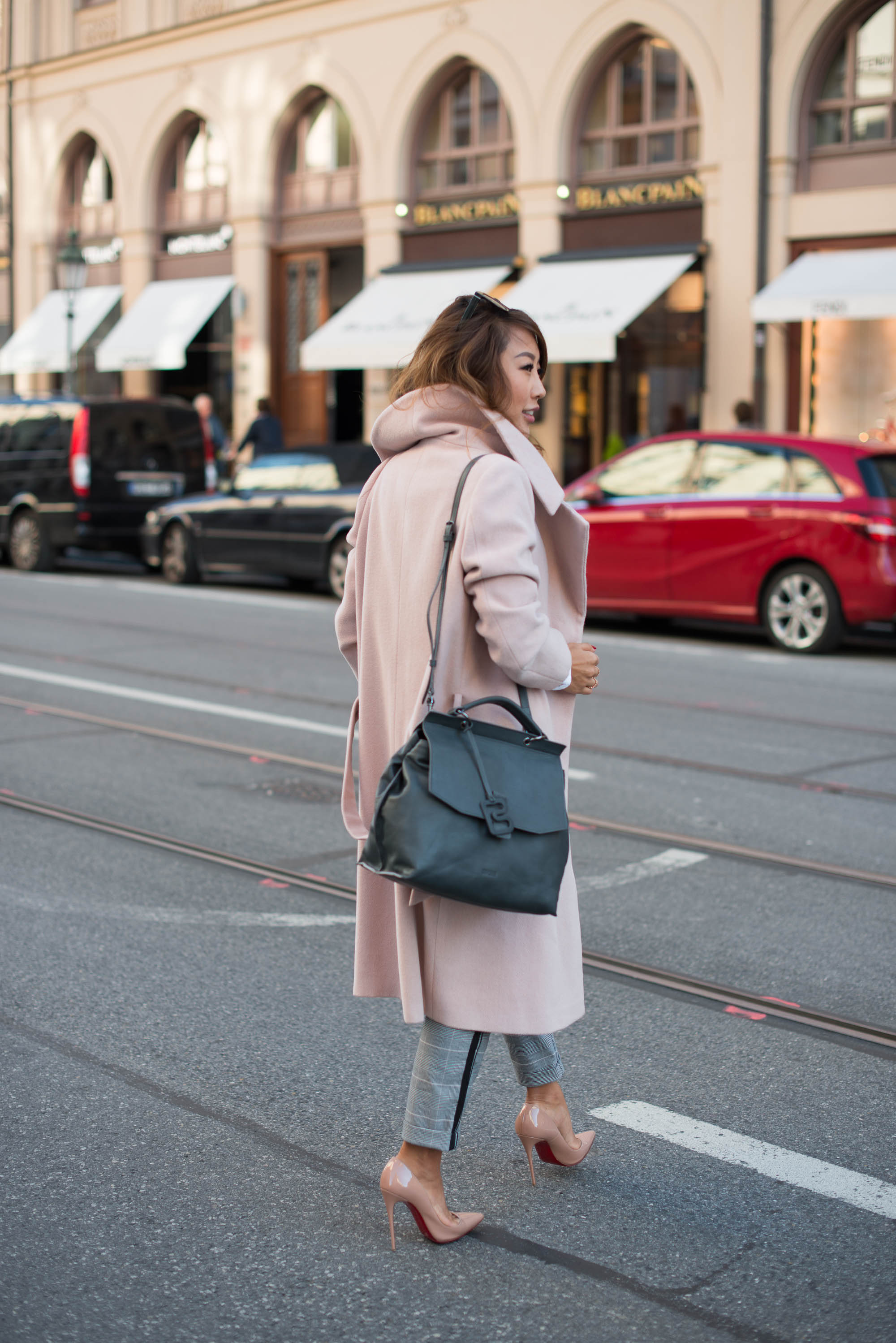 Stockholm 31 bag by BREE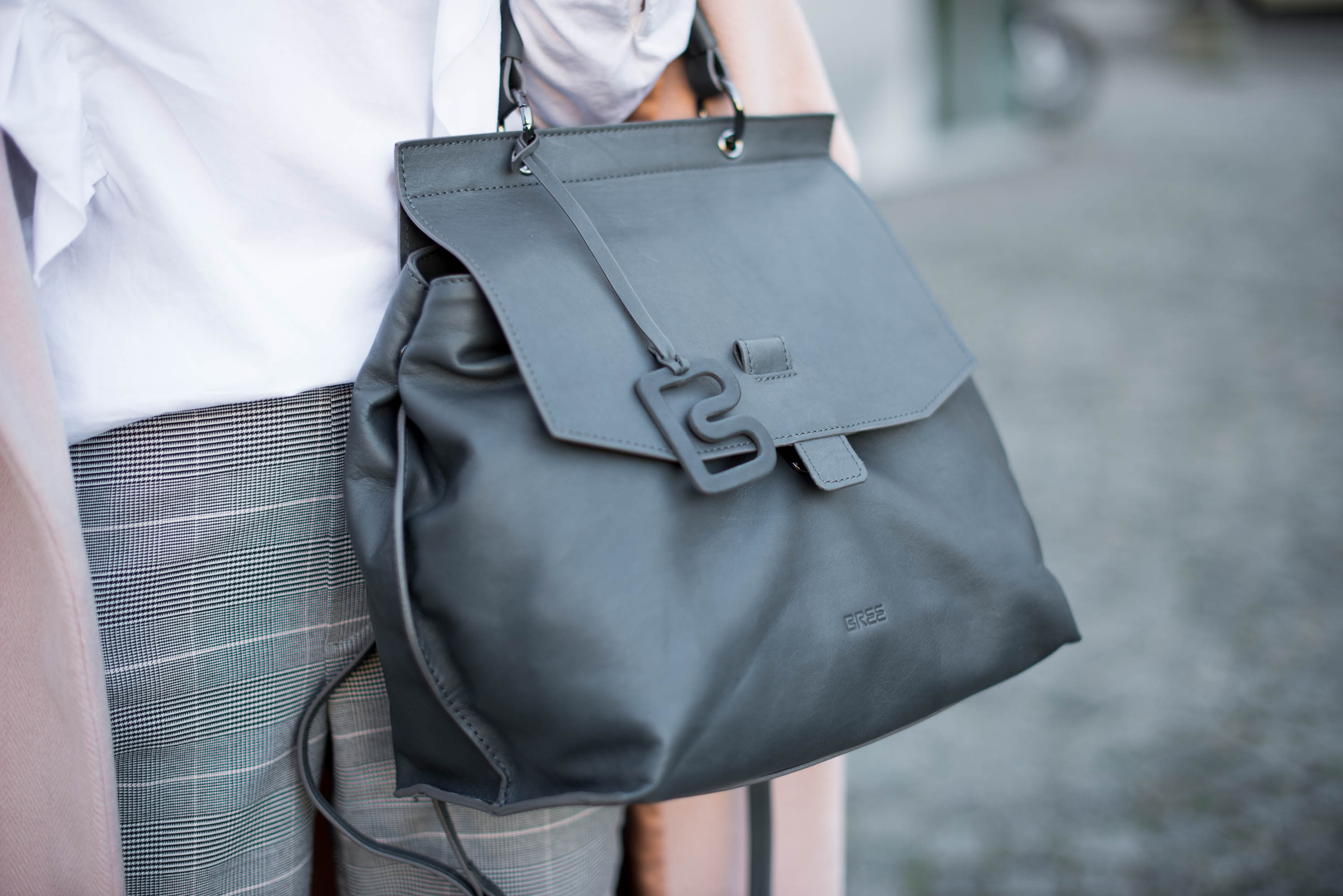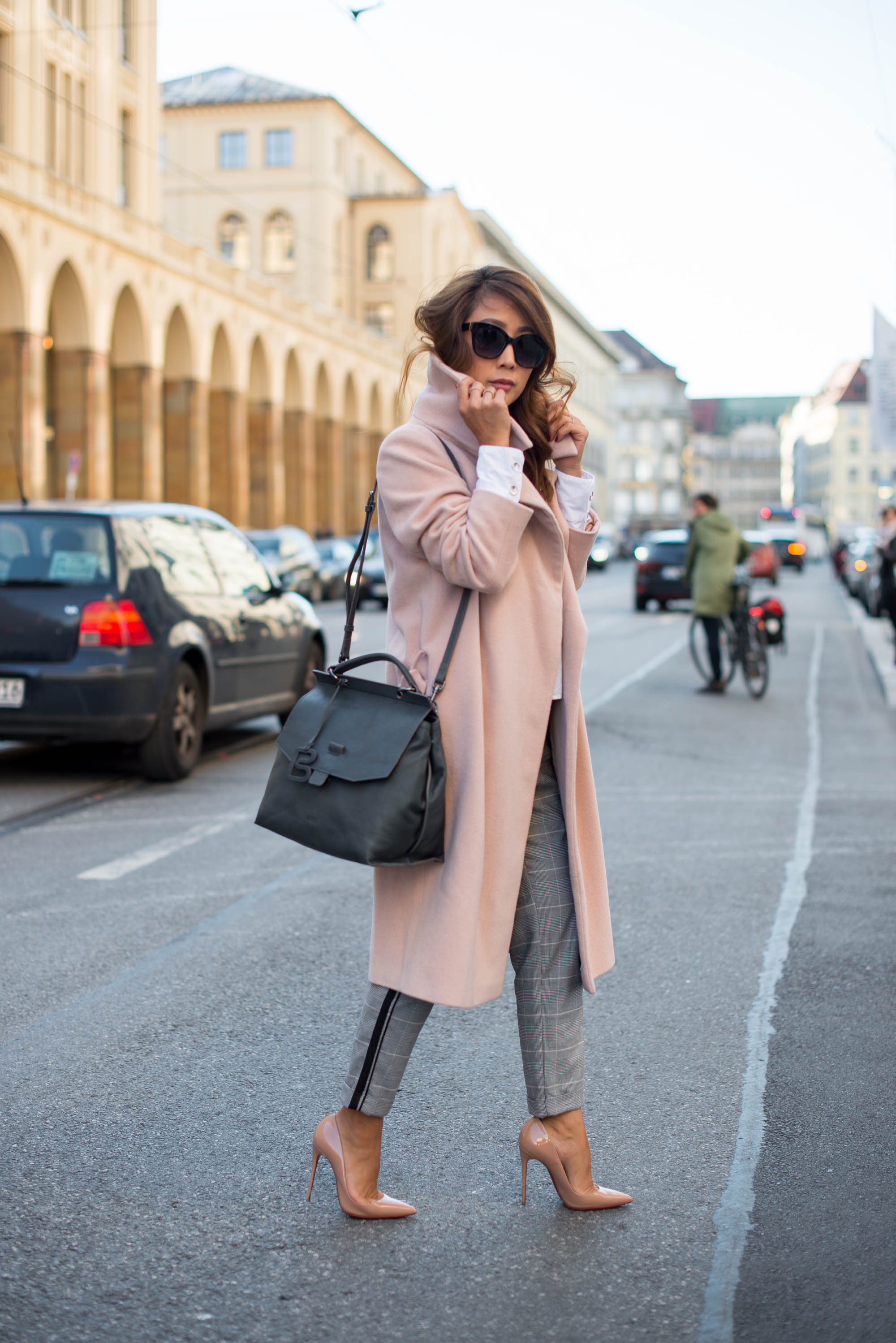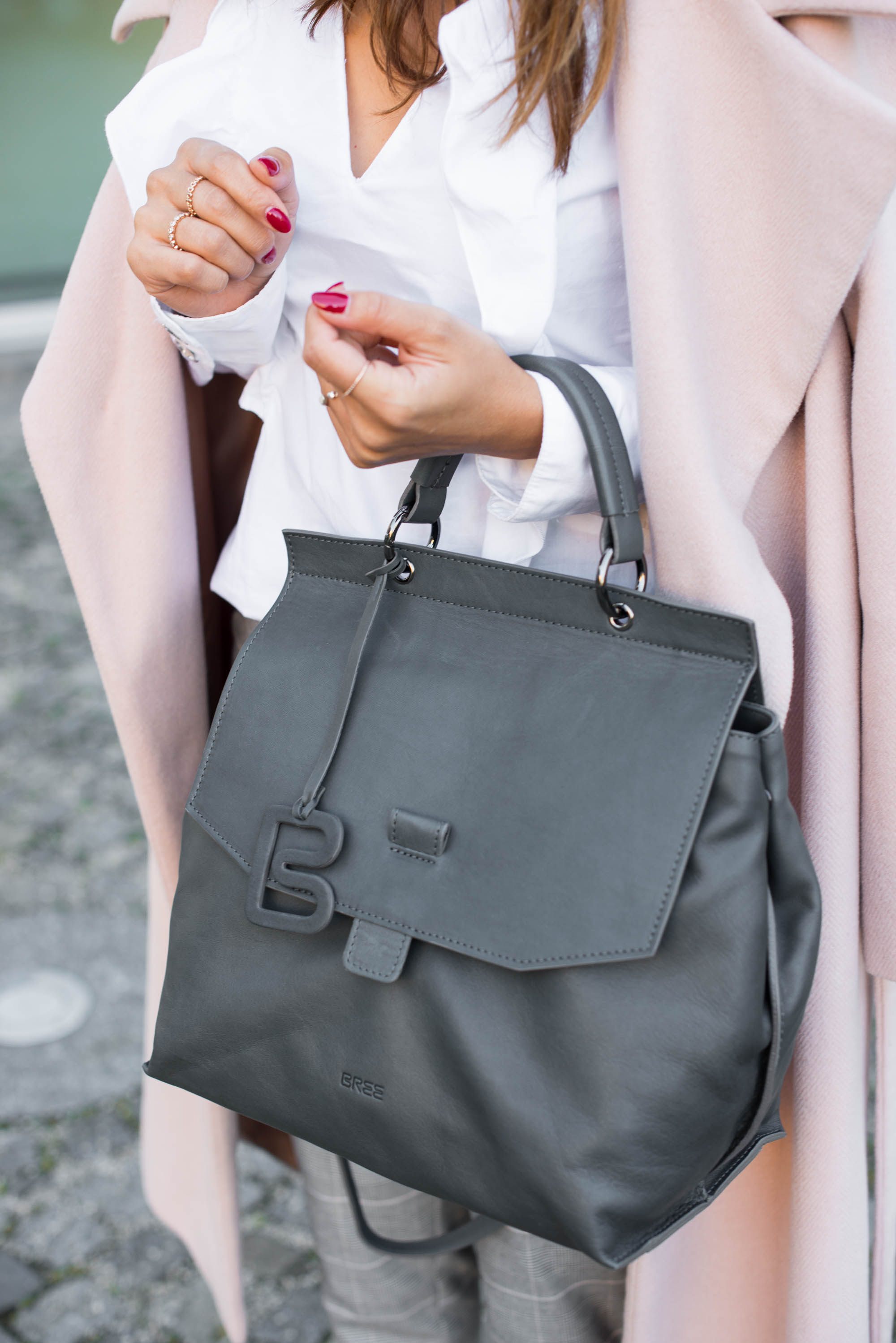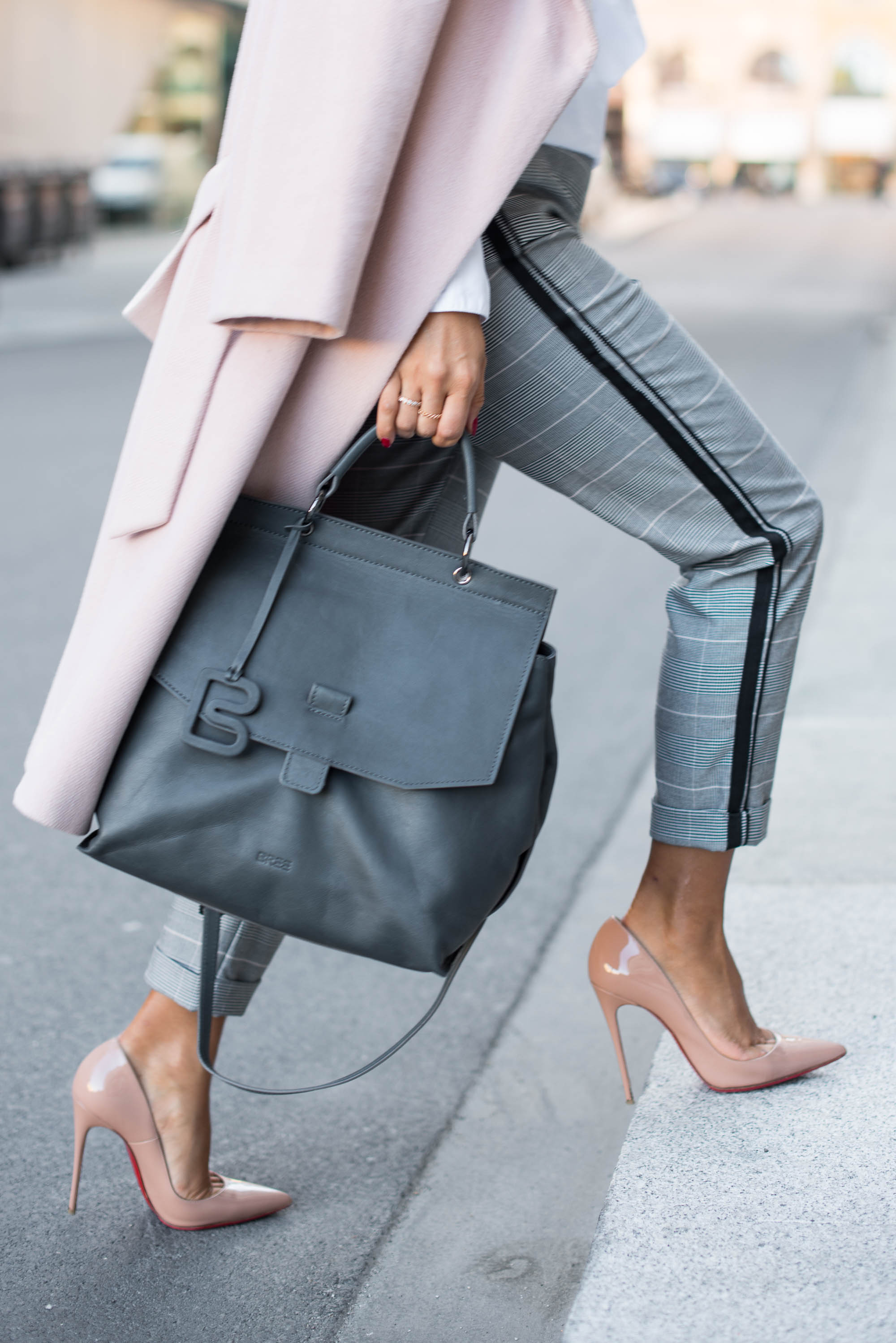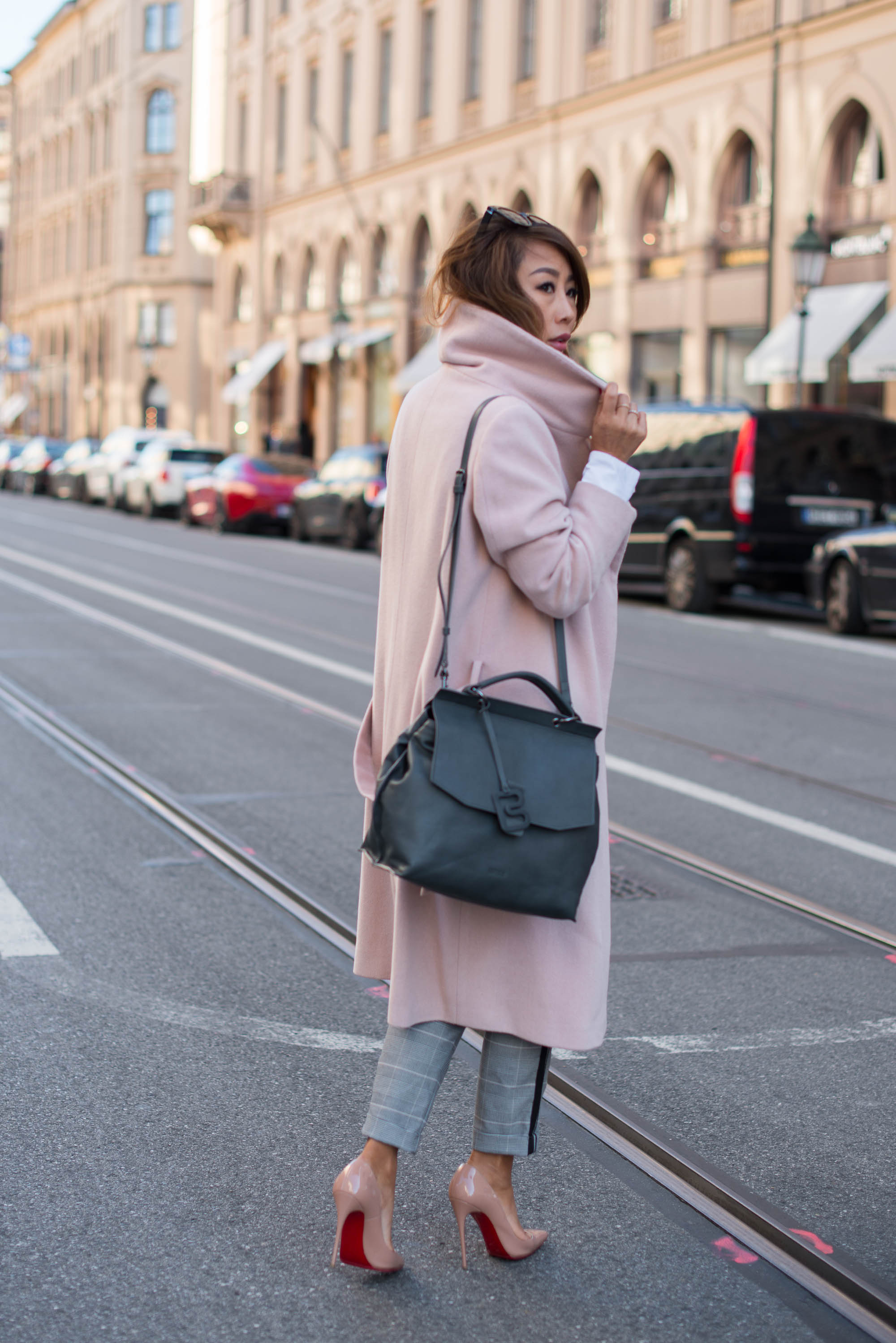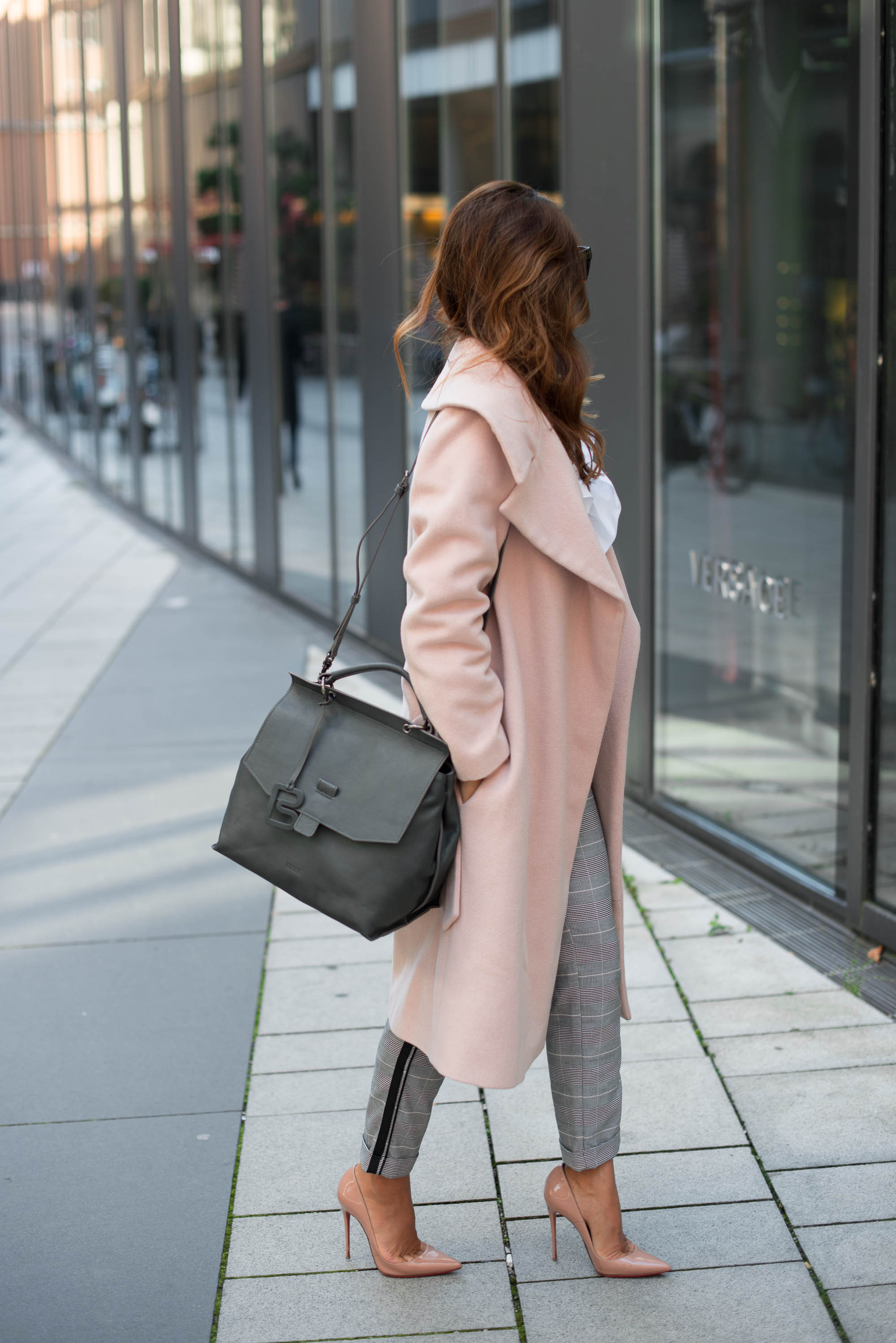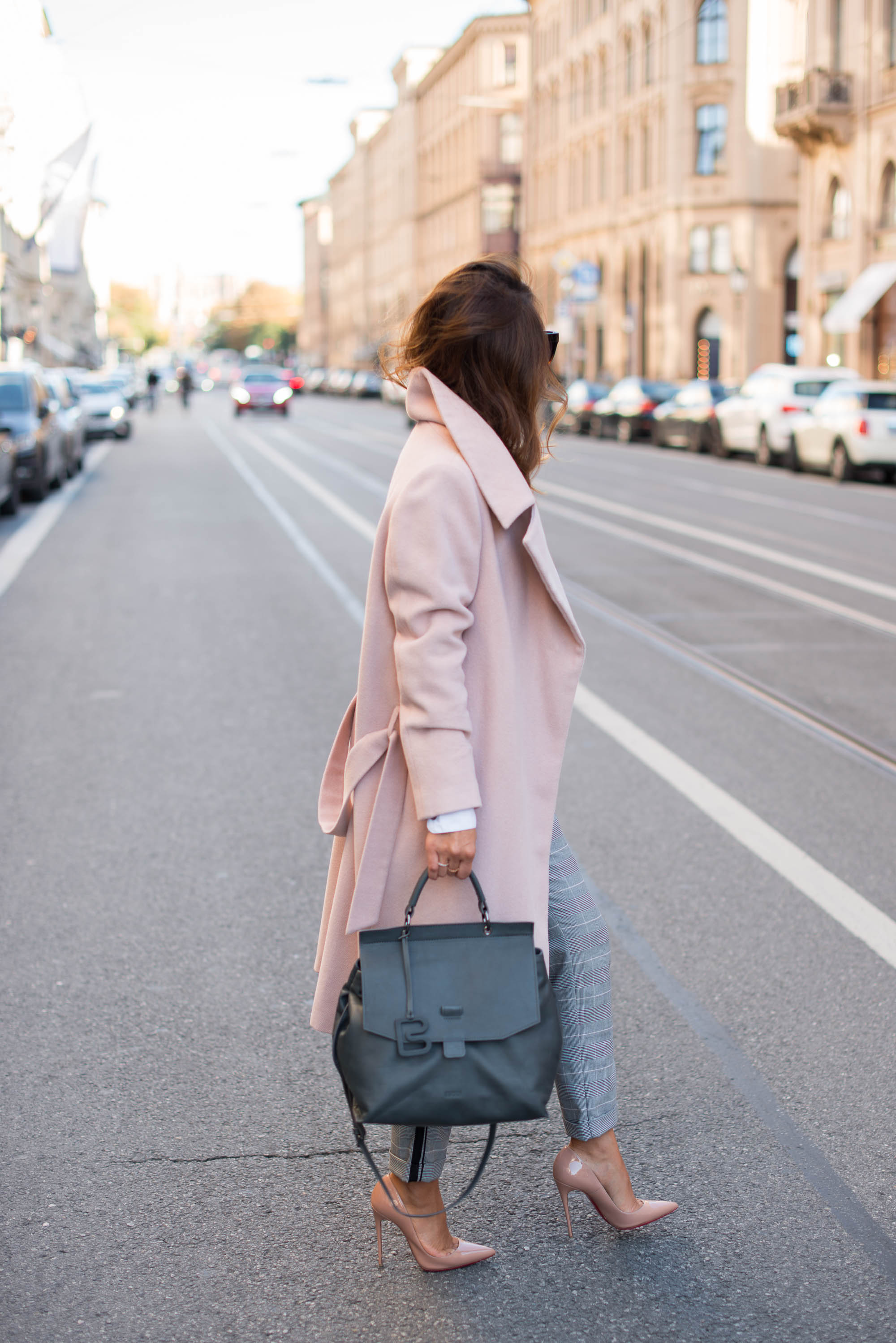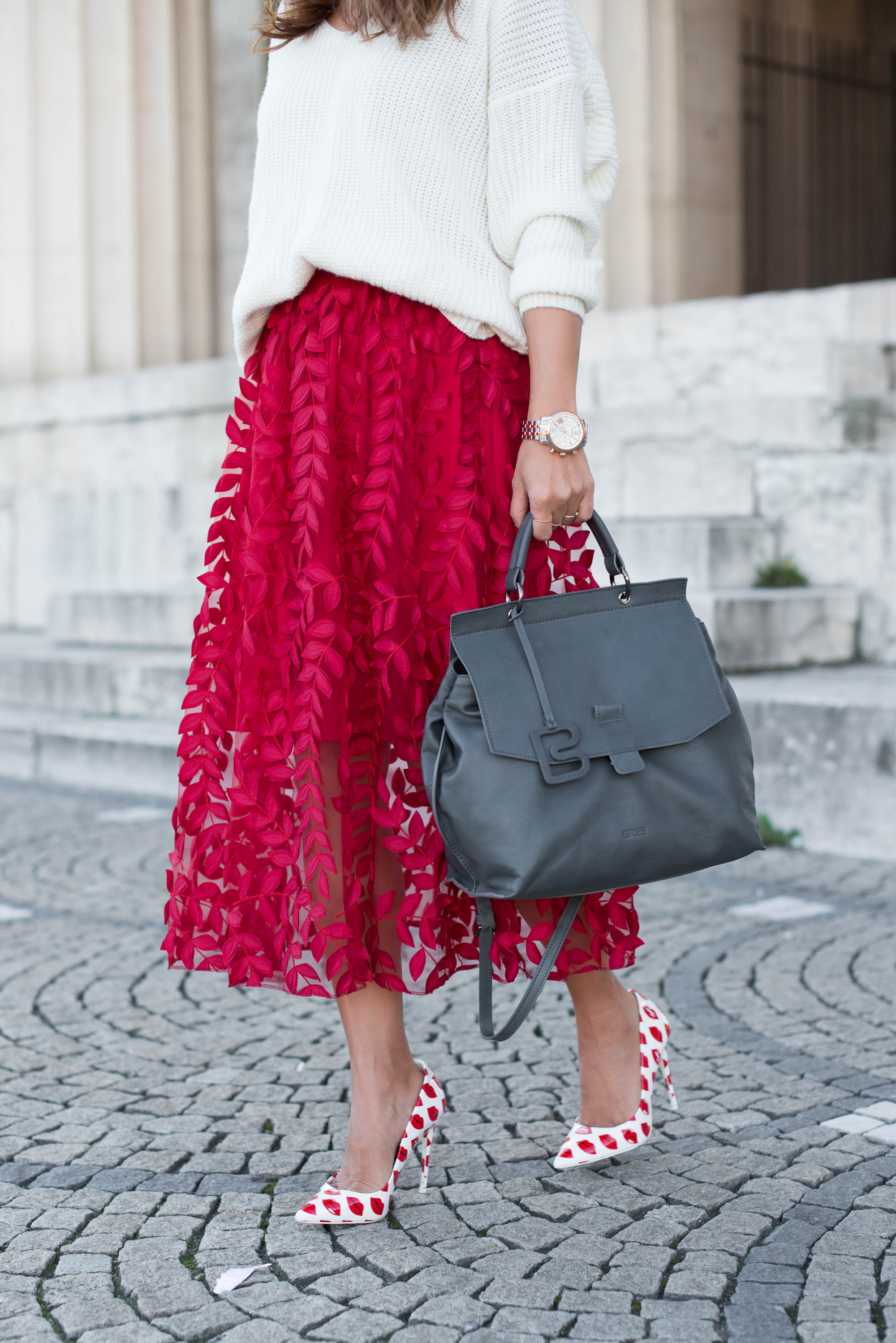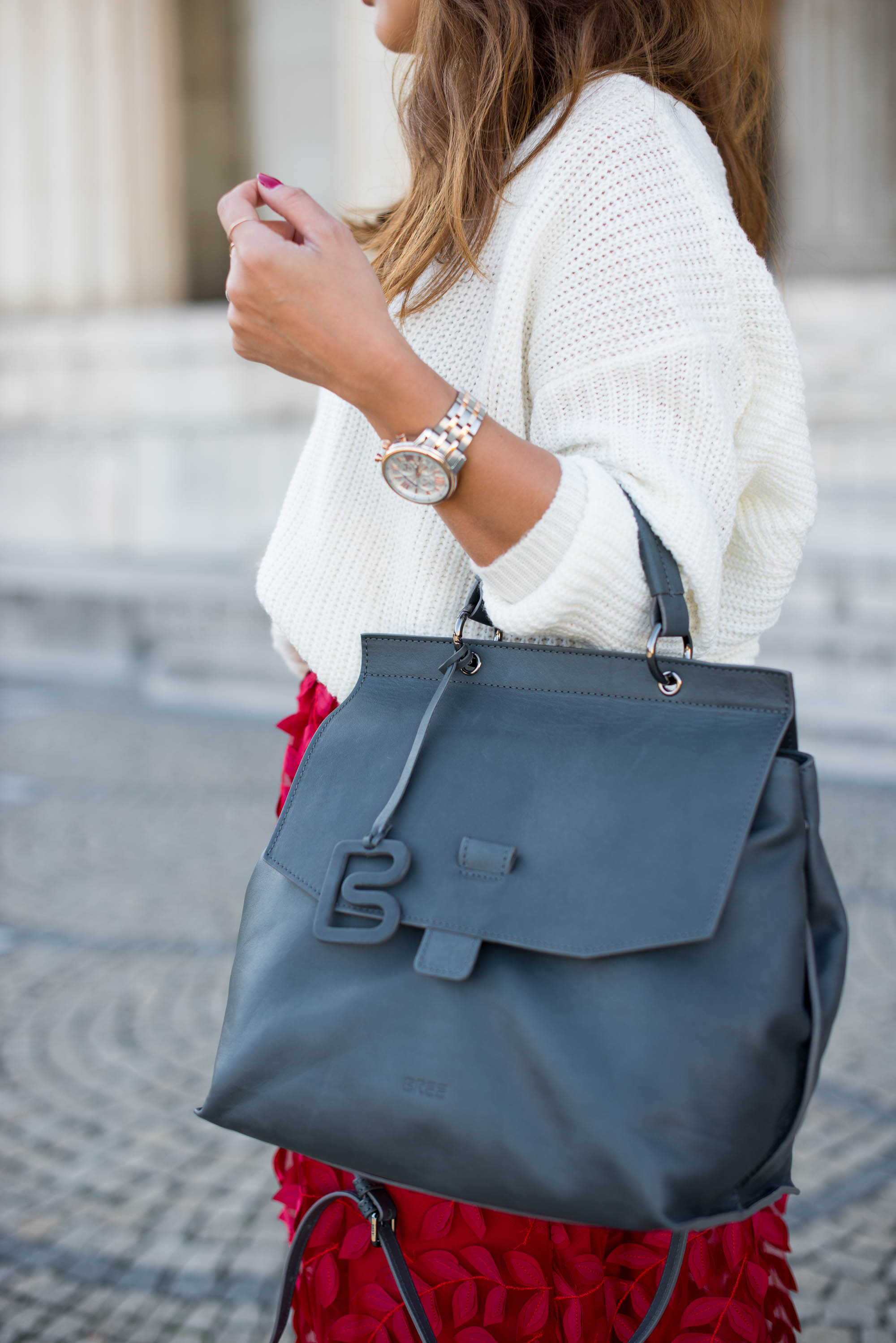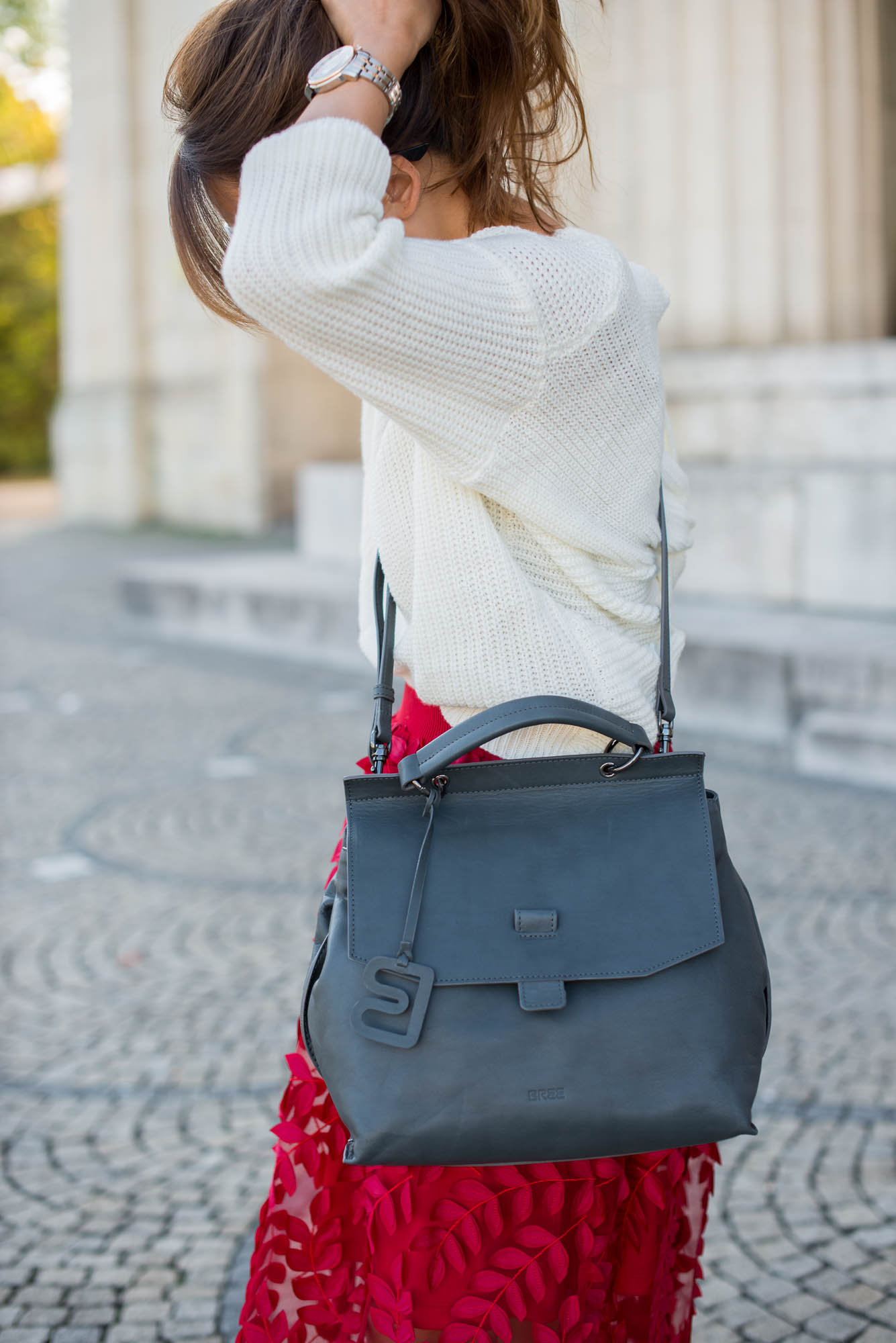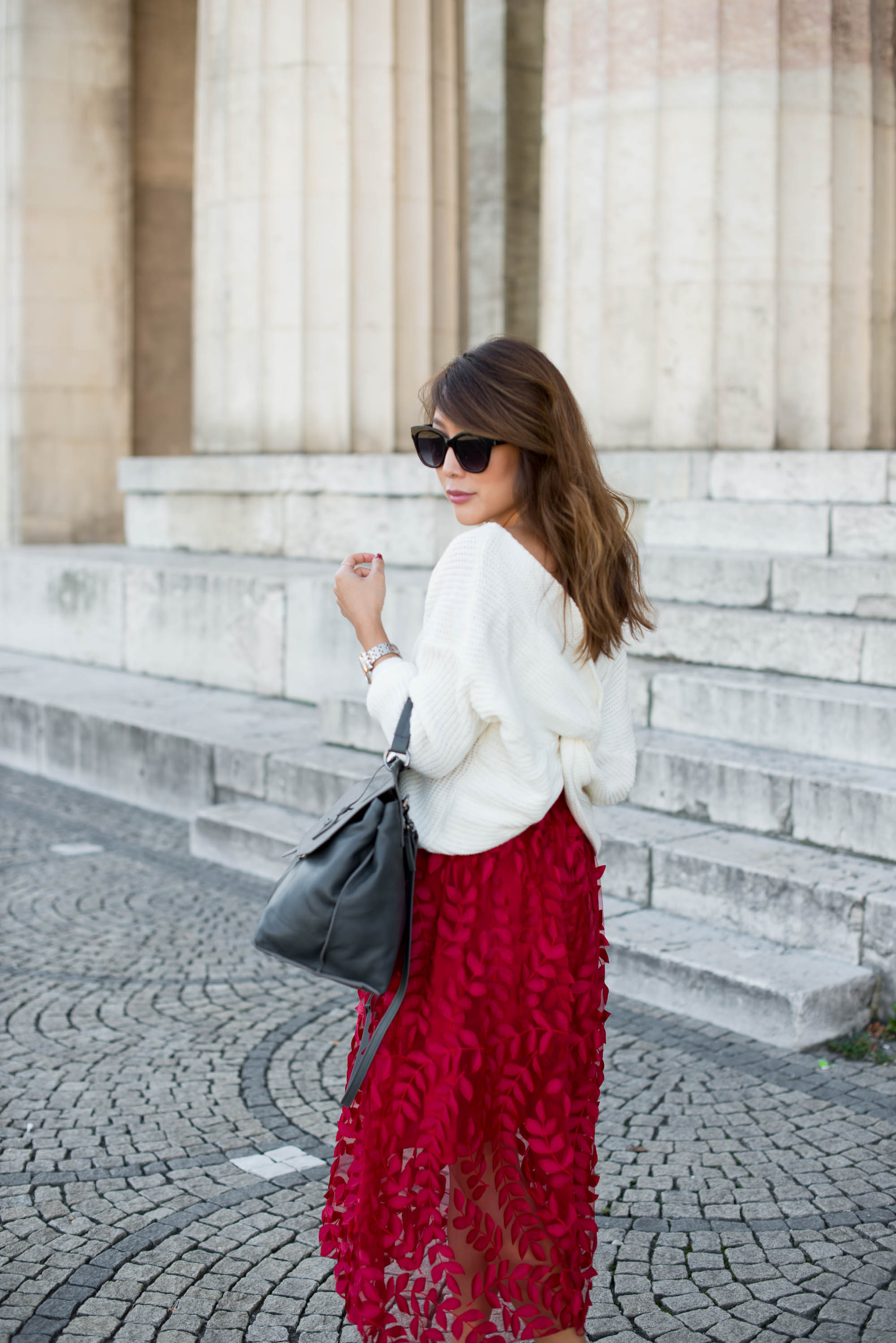 Stockholm 31 goes also with easy casual outfits. Took my favorite red skirt out on a sunny day(love the golden October right now so much!) and put all of my stuff in the bag. It's the perfect size to me since it's not too bulky like a tote bag. Plus, I can wear it cross-body for a much more easy going style.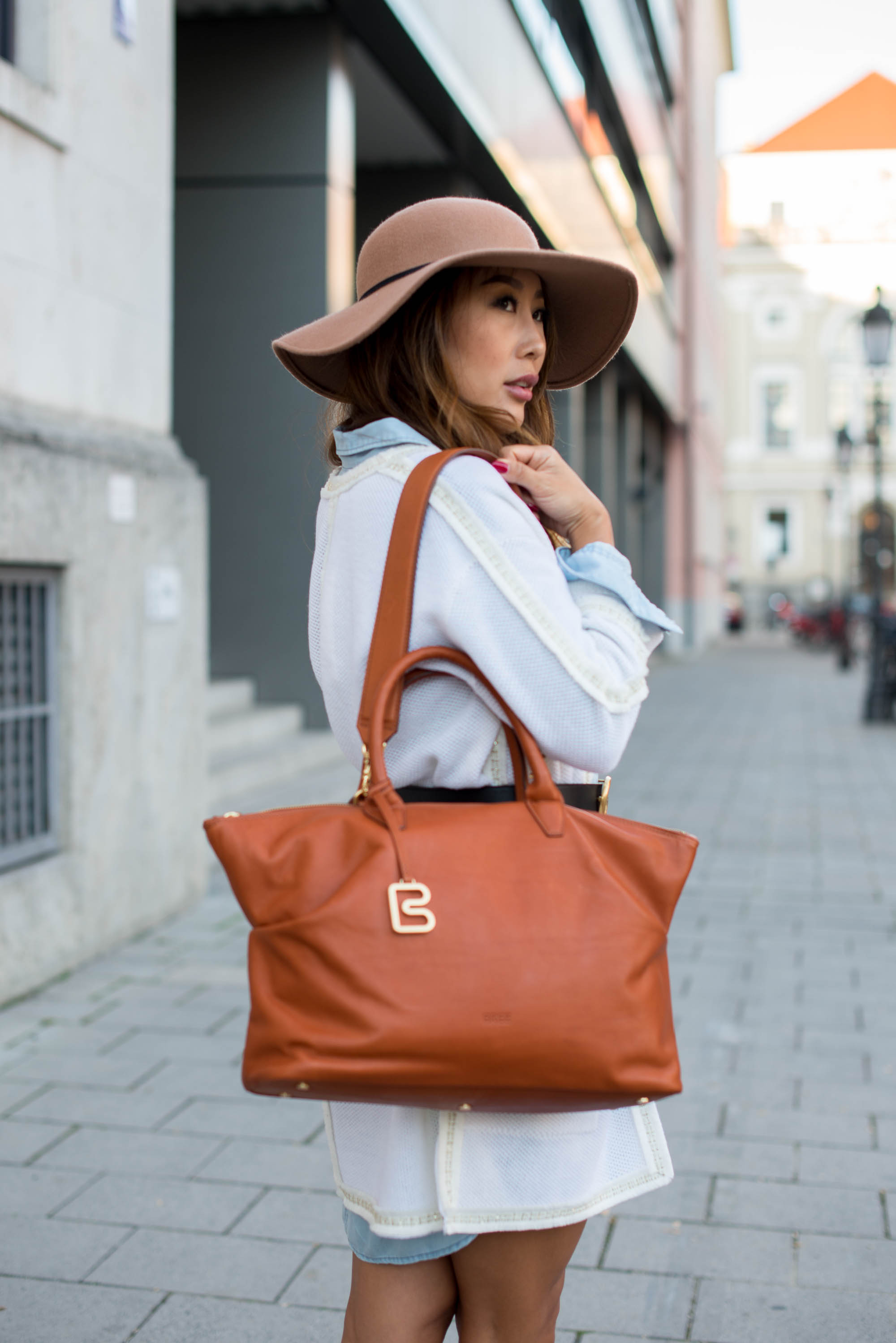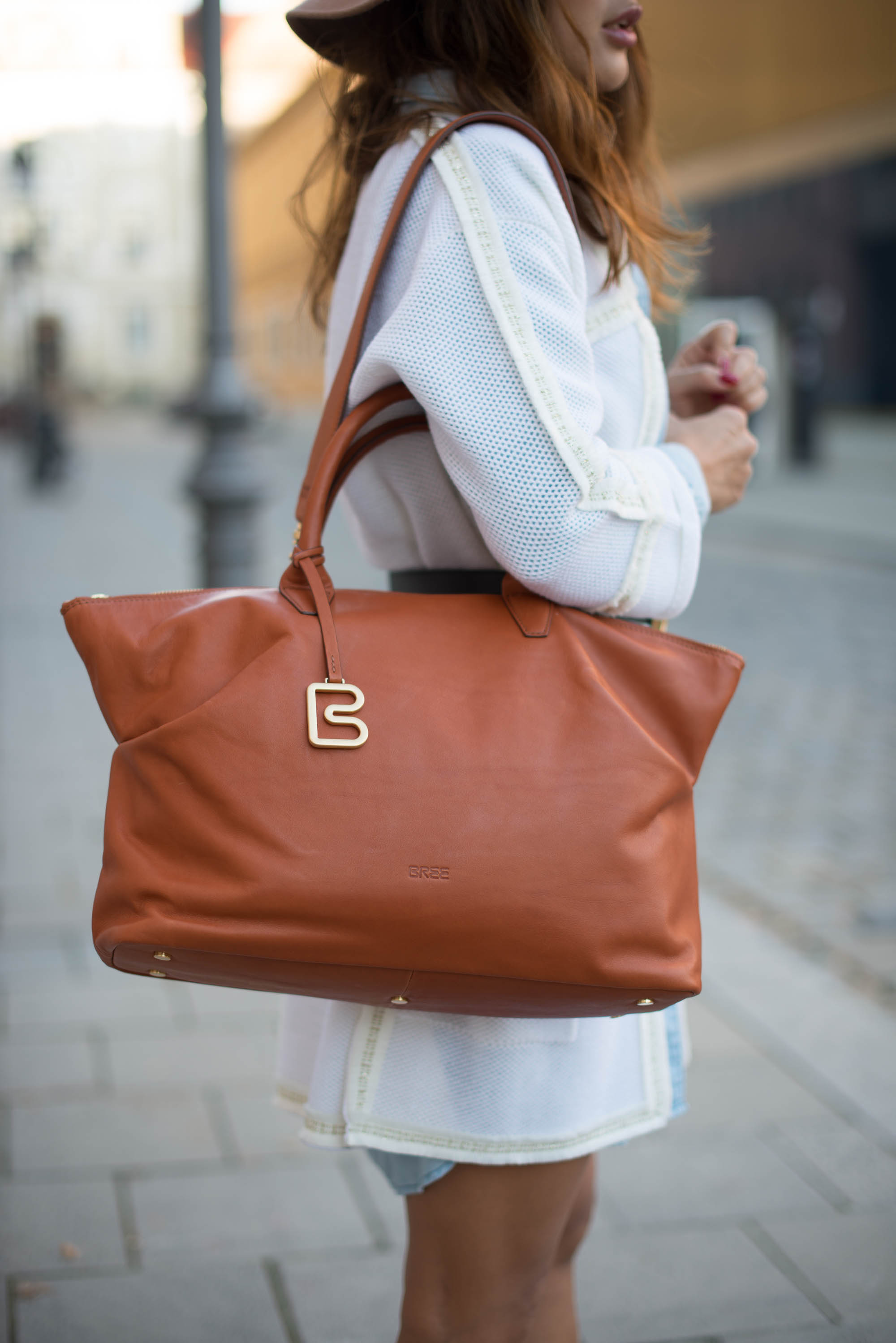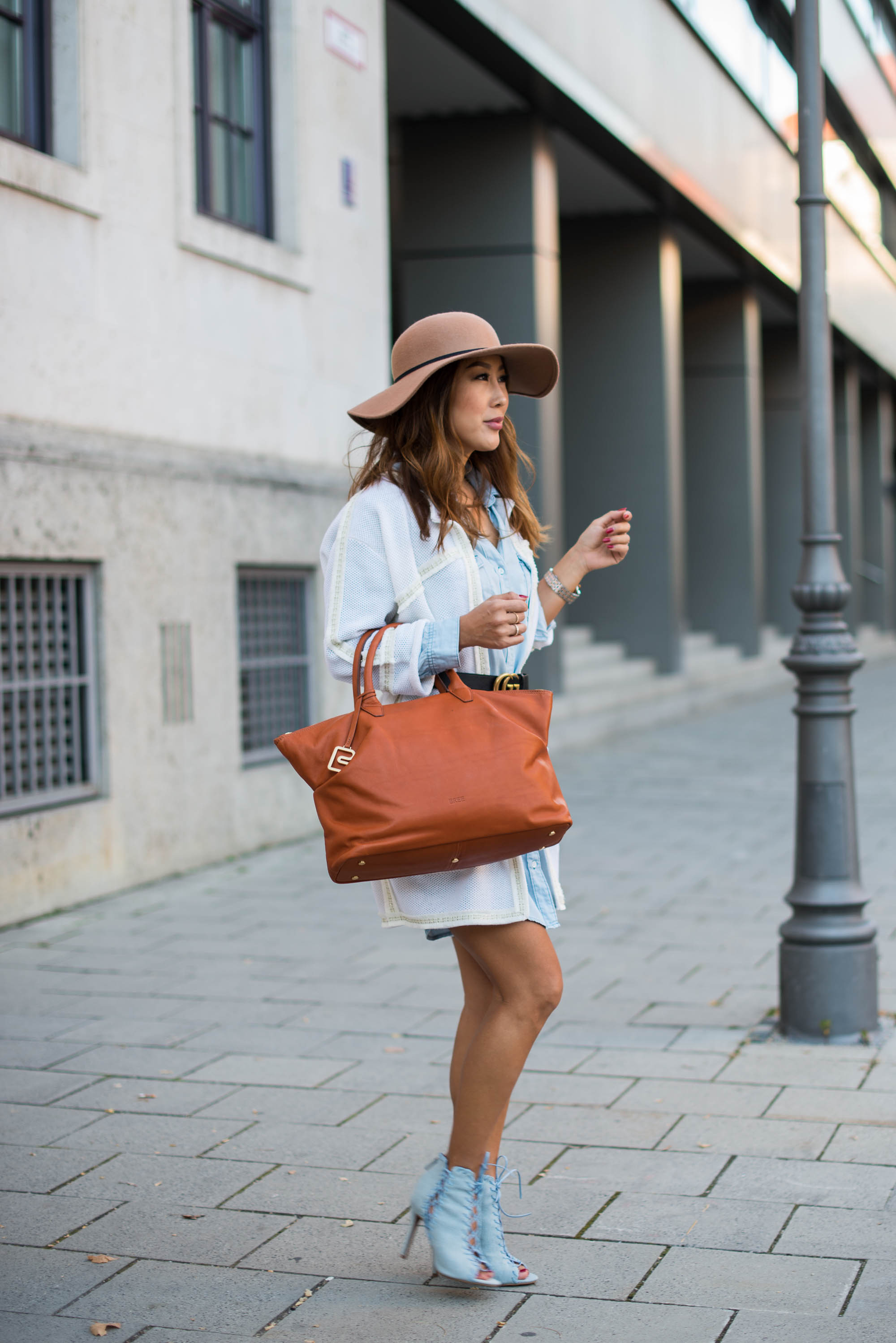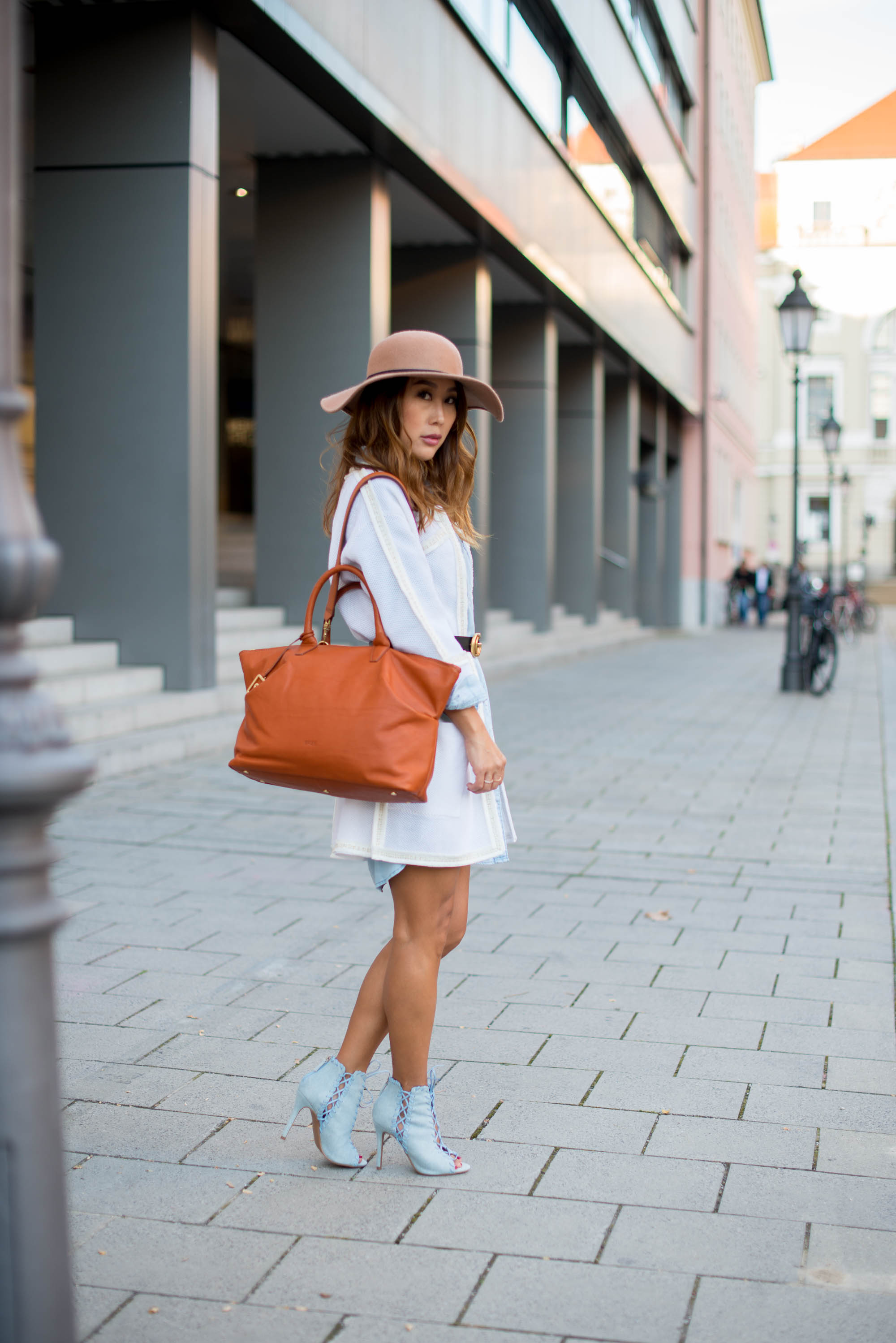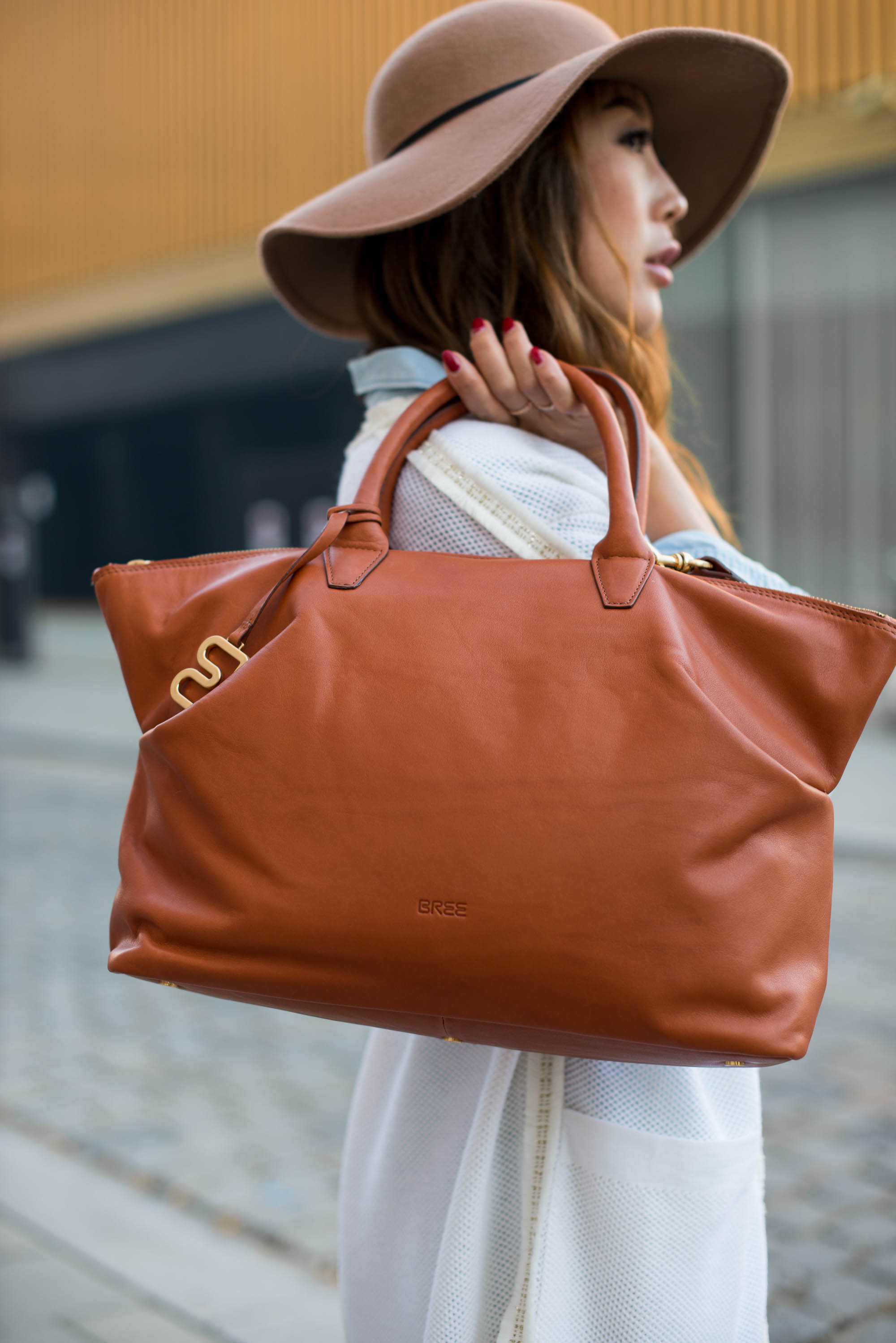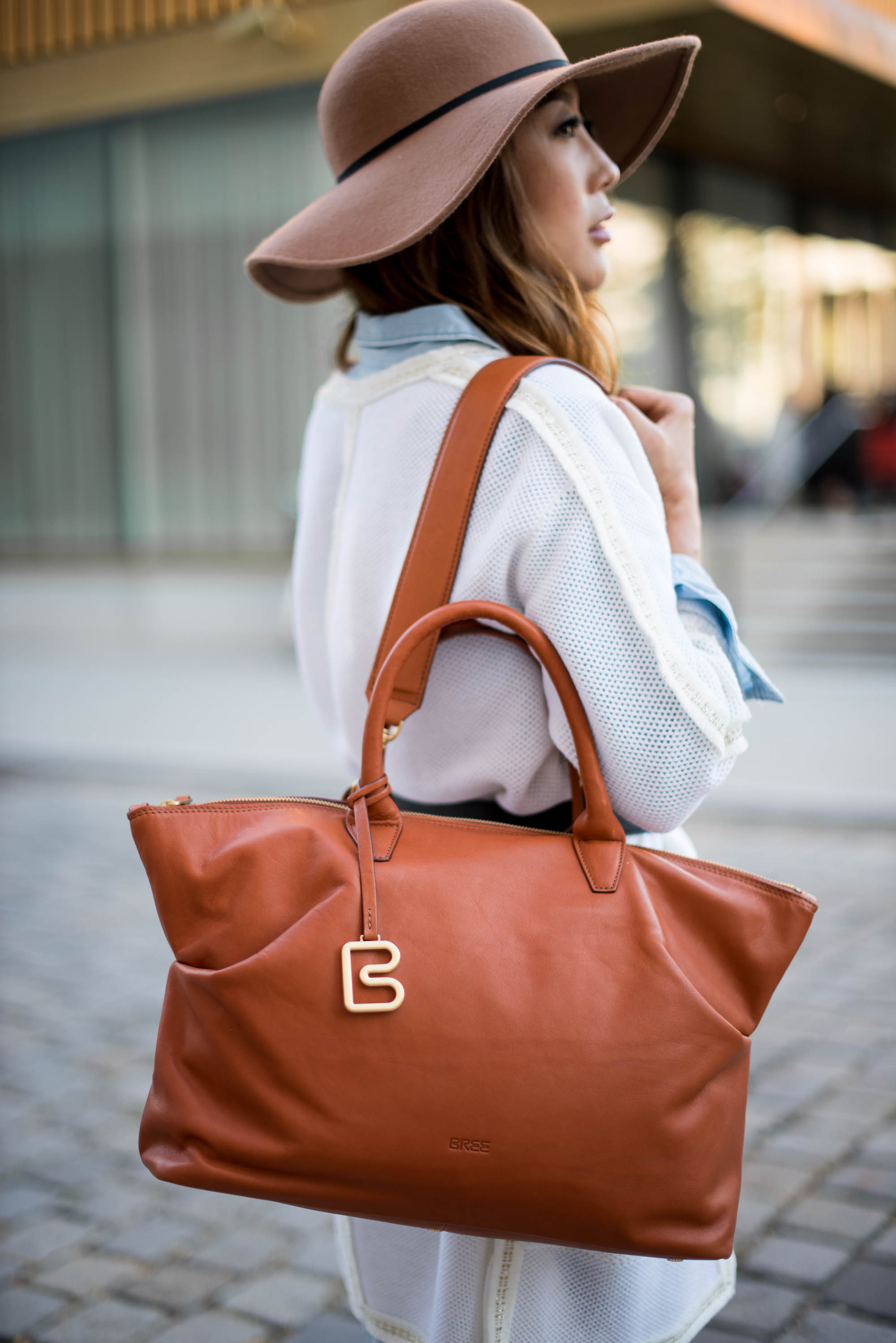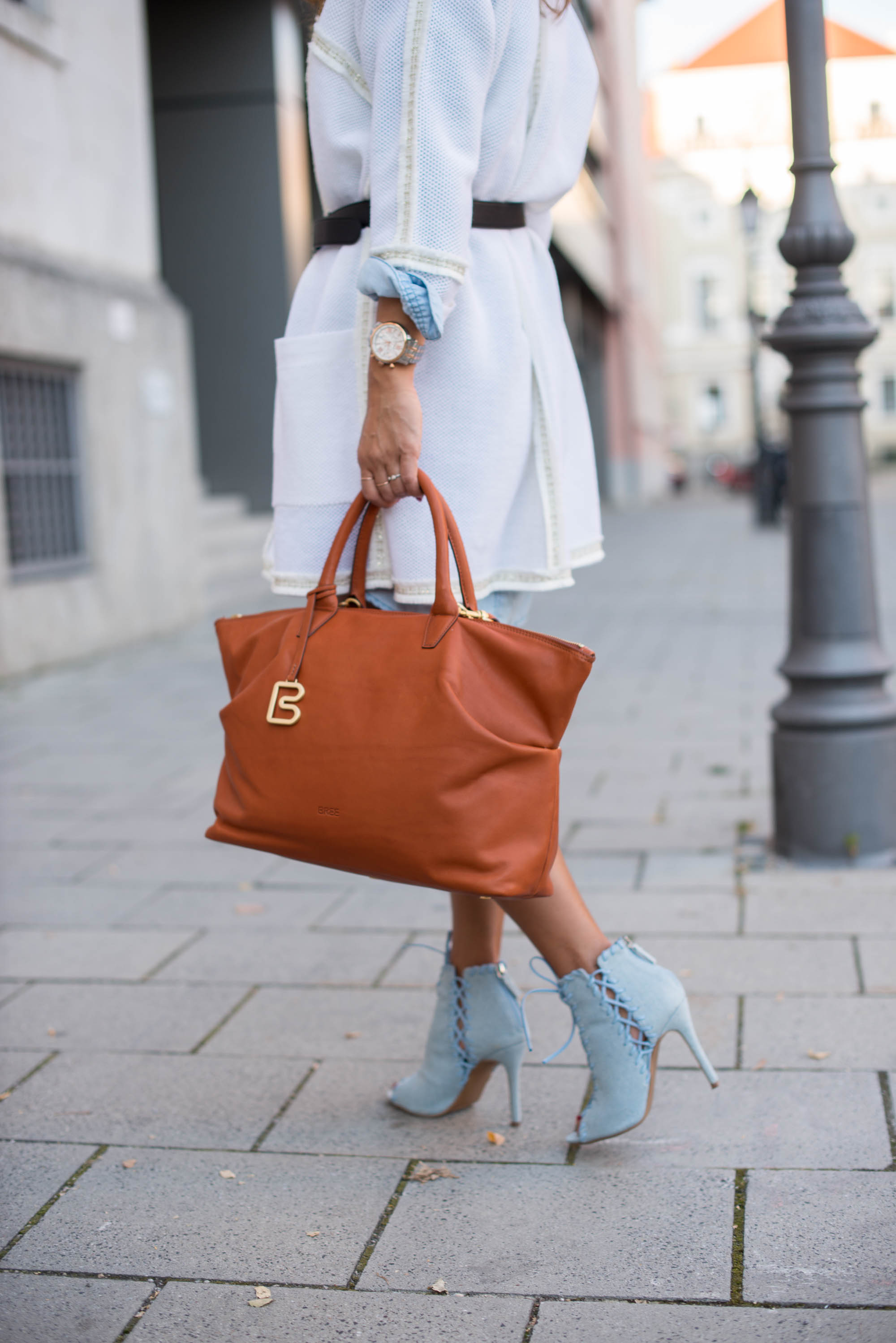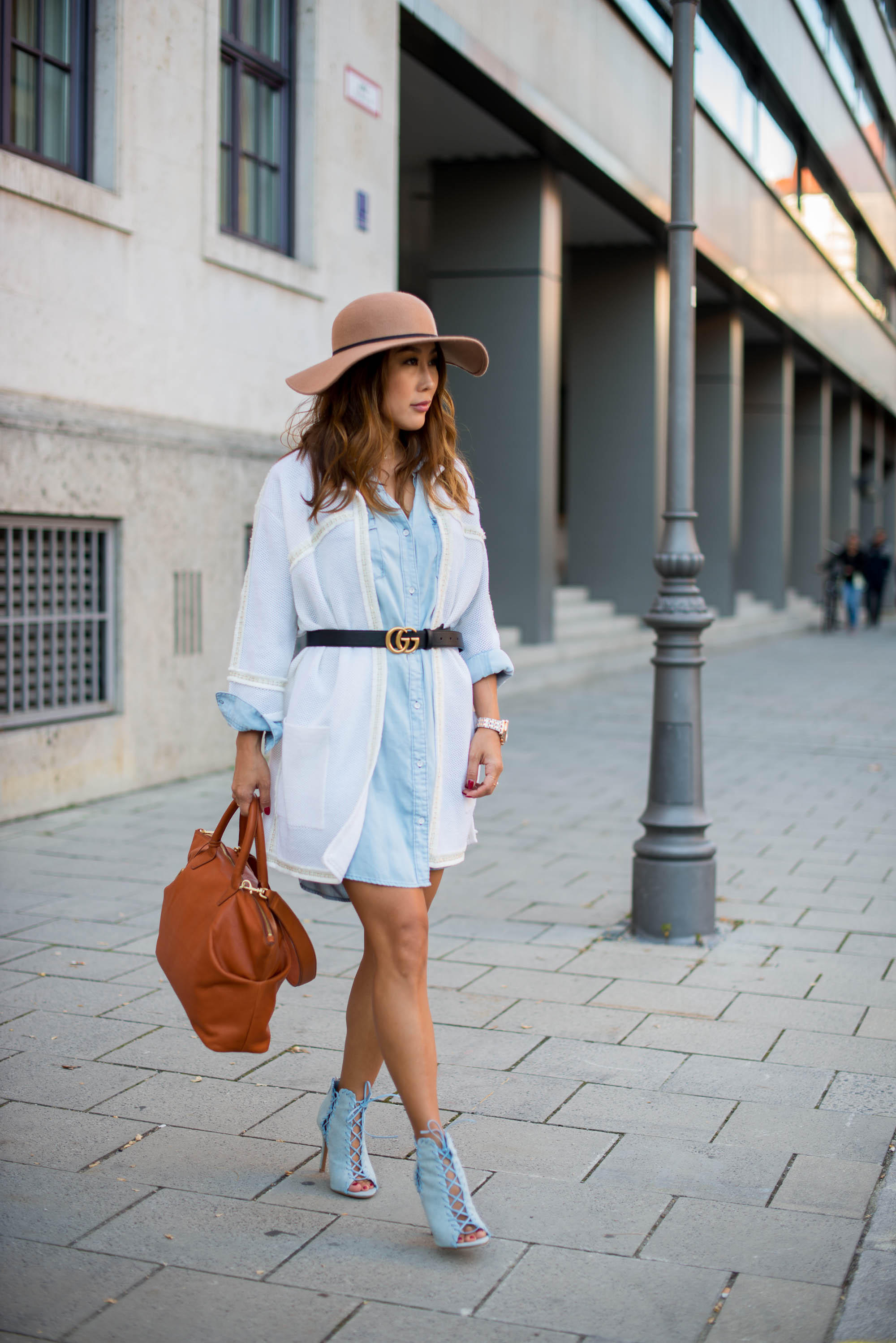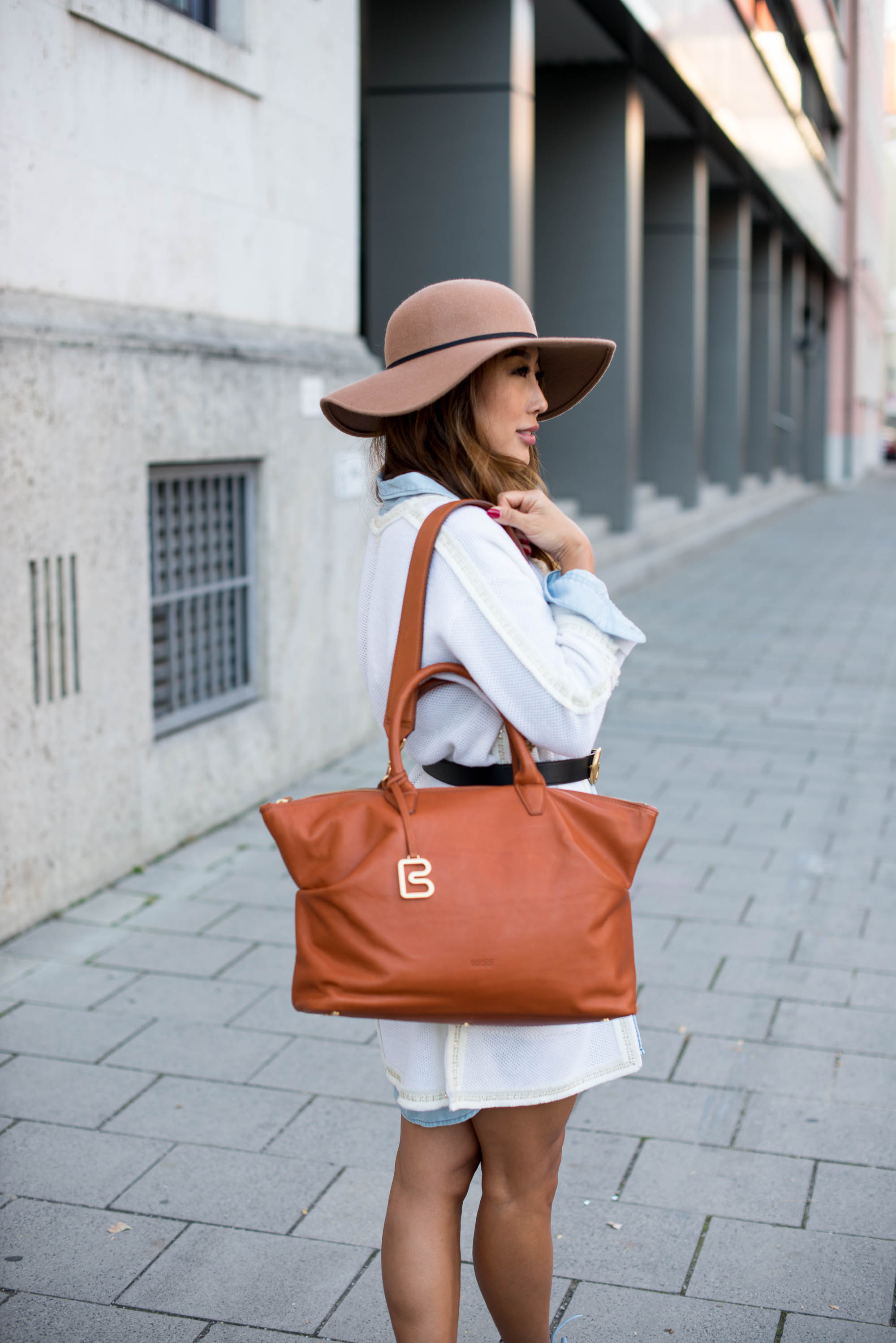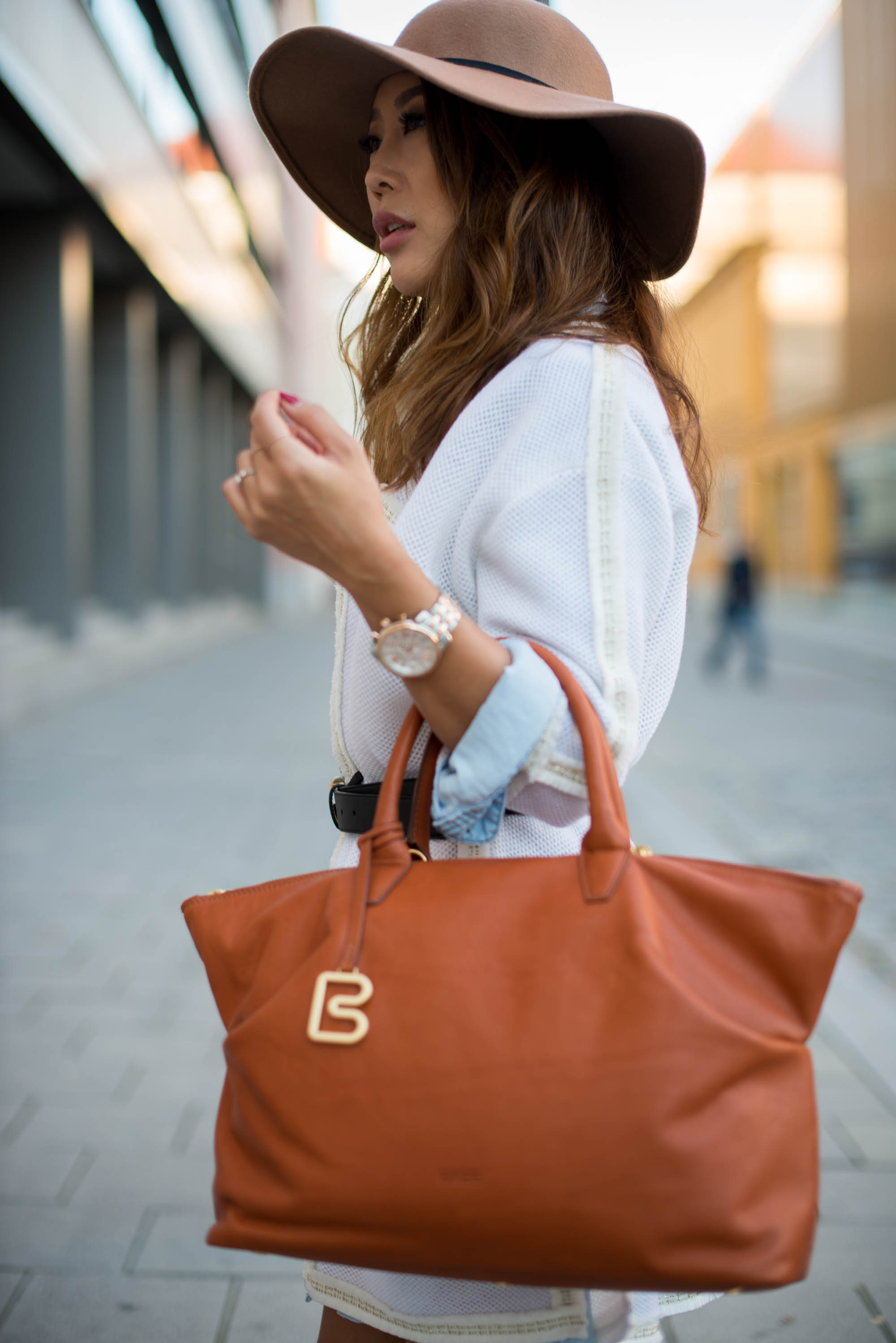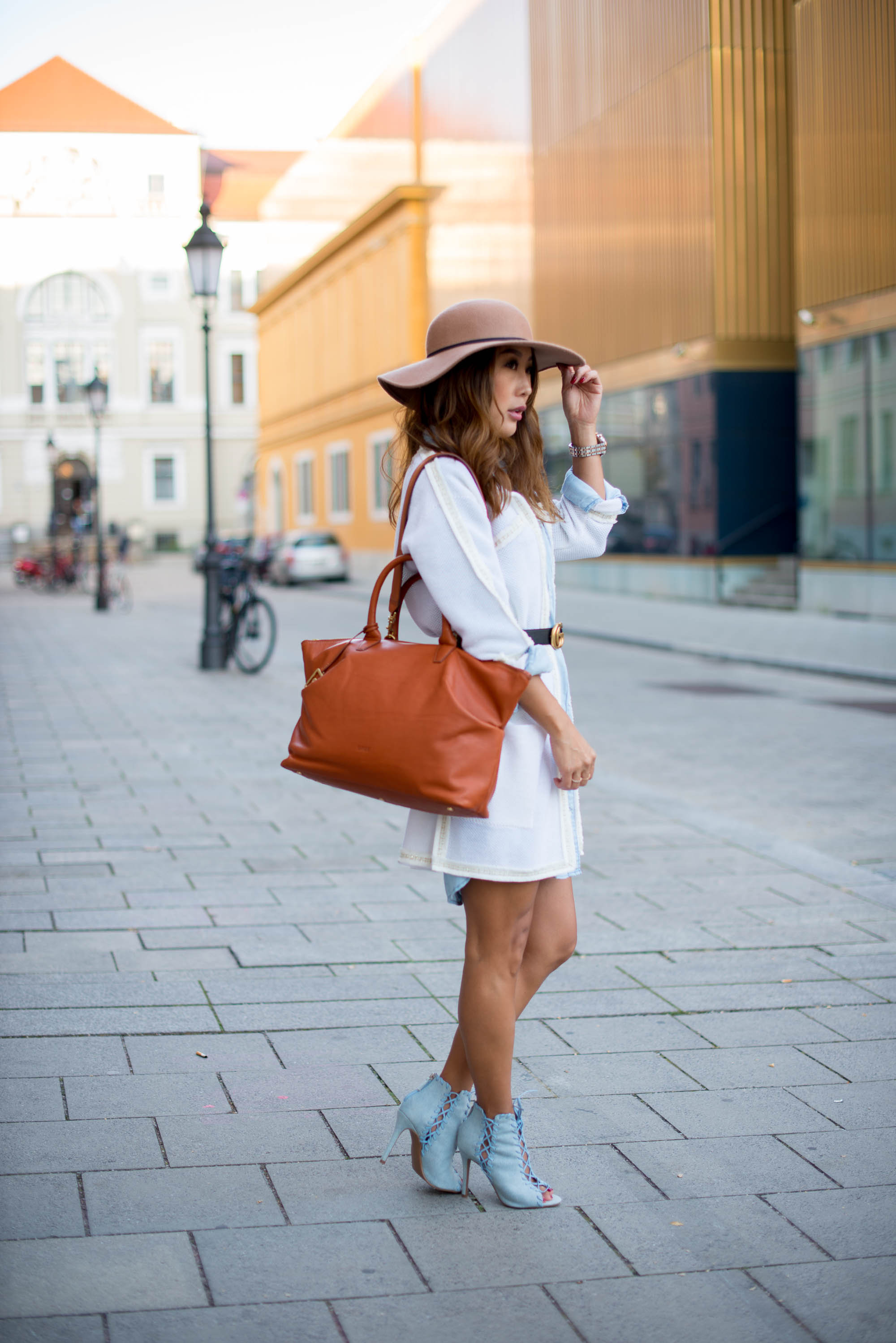 Leaves are turning gold and red and I'm so happy to introduce you to my new favorite travel and leisure bag Stockholm 37! I mean, can we talk about the rich color 'whisky', which is oh-so-perfect for fall? Such a classy timeless color and I love that golden letter B as in beautiful. :) Let's always remember how beautiful life is!
The strap is removable and you can easily fit in a laptop or pretty things you need for a short trip.
There is nothing more to add when it comes to quality. I knew my mom knows best! The reason why she sticked to one brand and now I'm wearing these bags. I'm pretty sure she would secretly steal them from my closet, but I'll take that. ;)
Make sure to check out the other classic iconic pieces of the BREE Stockholm collection. You will love it!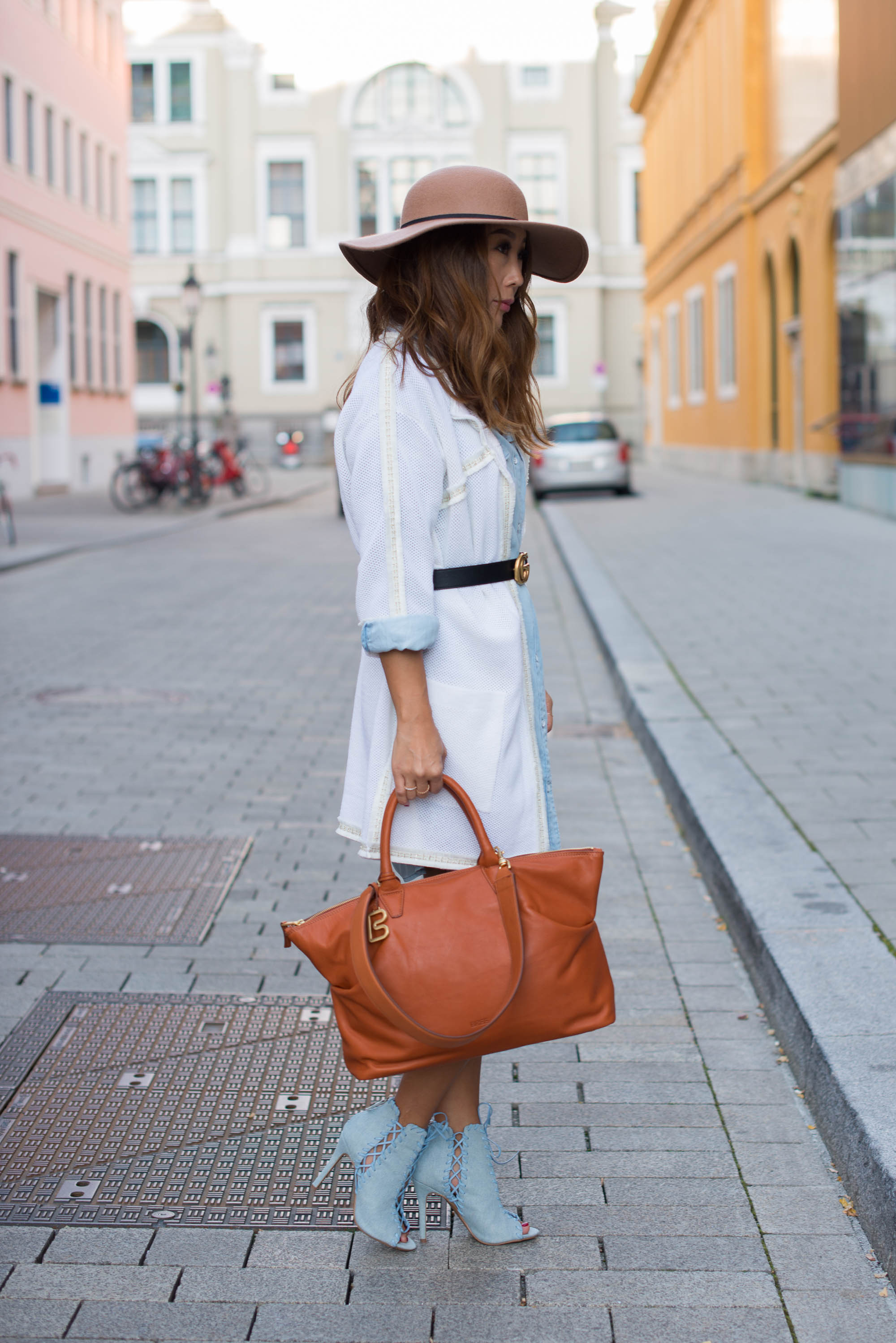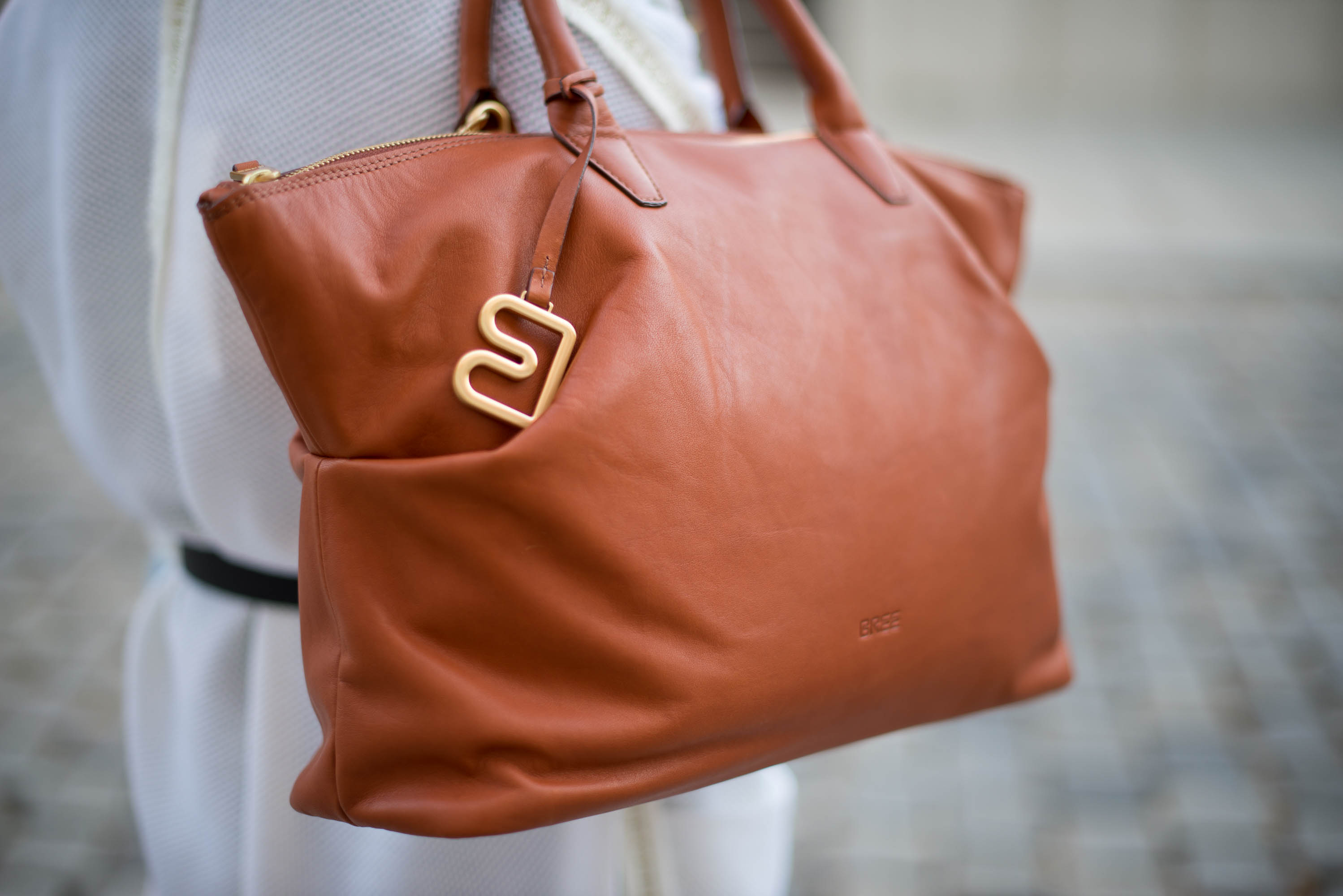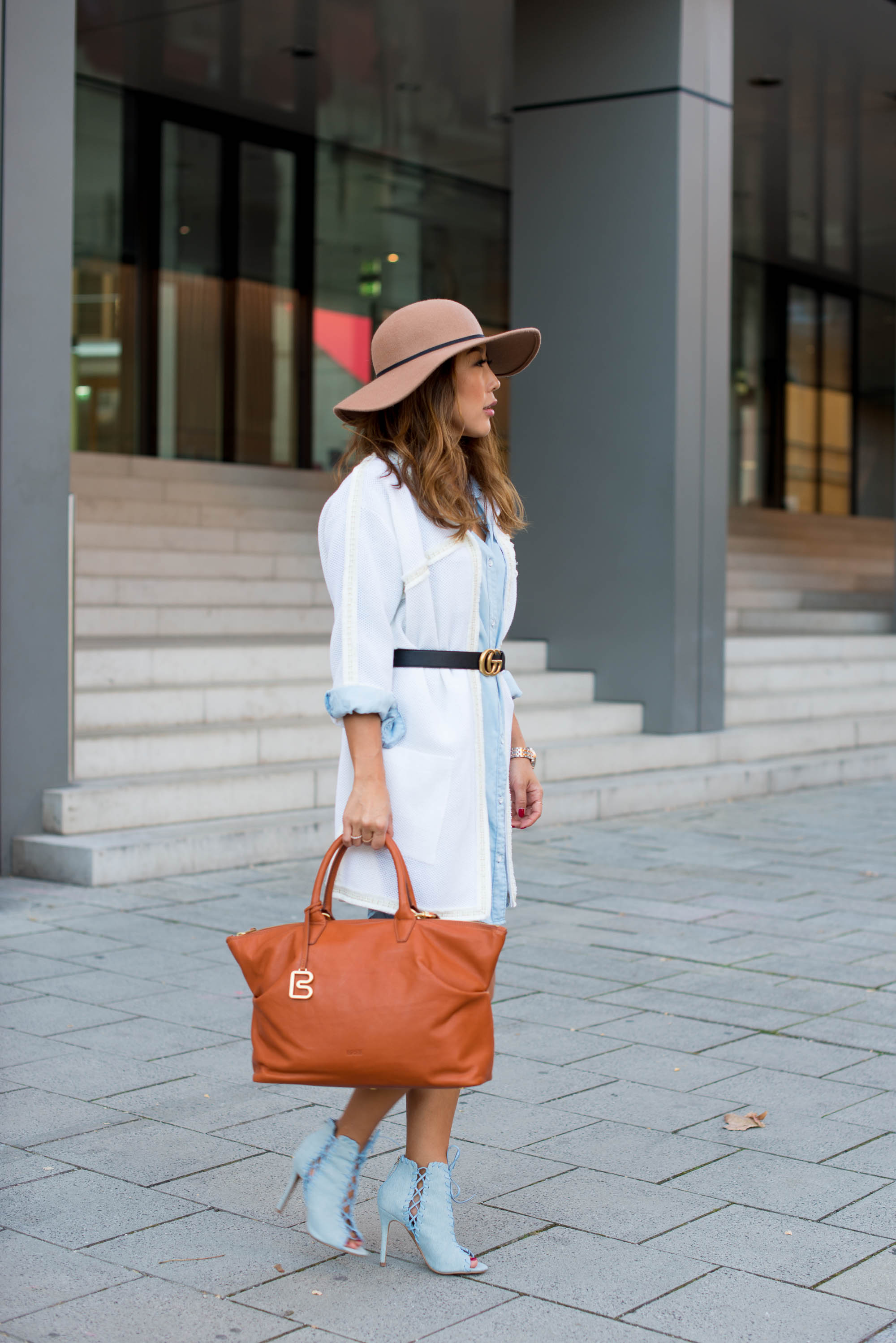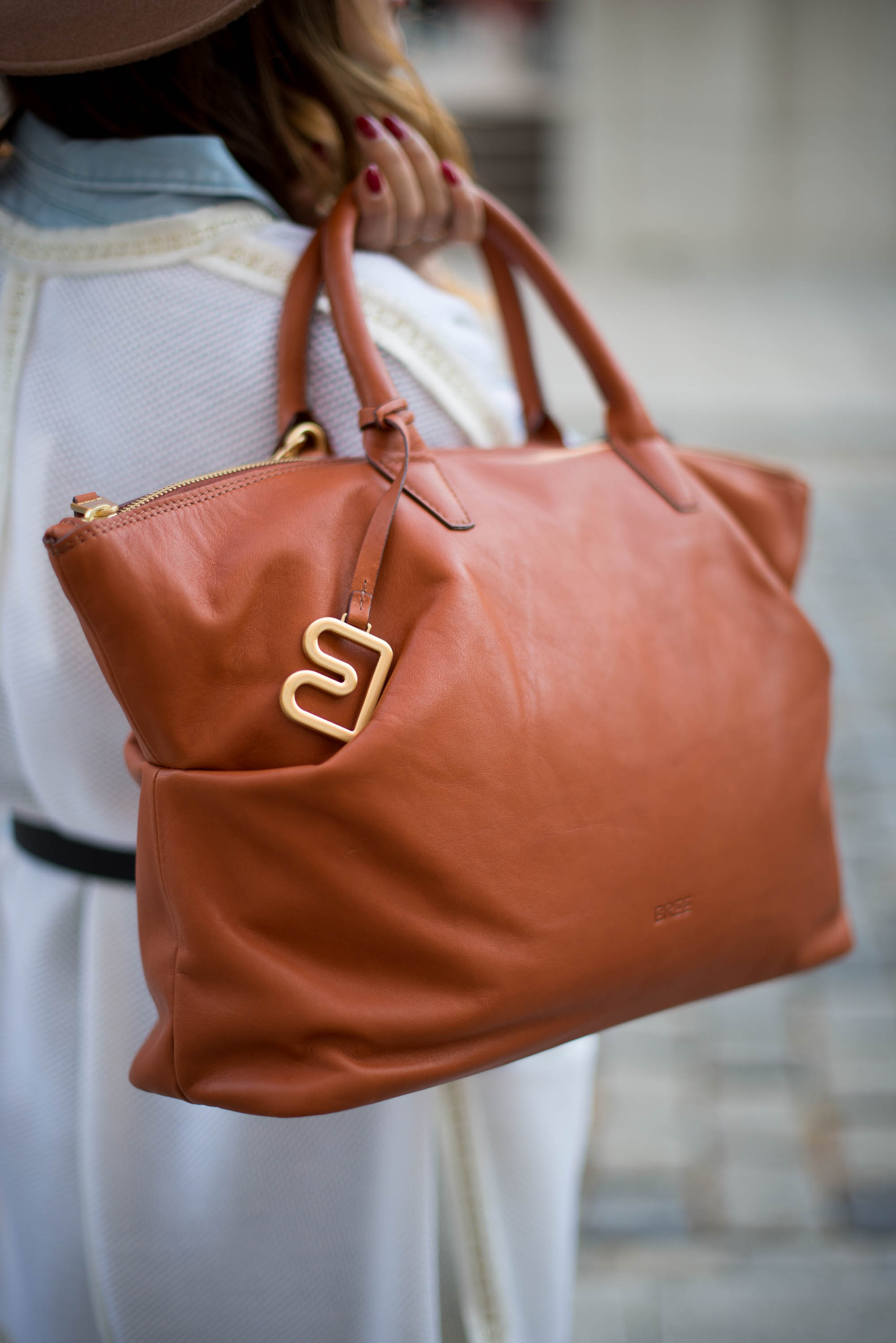 Stockholm 37 in whisky

In collaboration with BREE

Photos by Yasmin Nickel