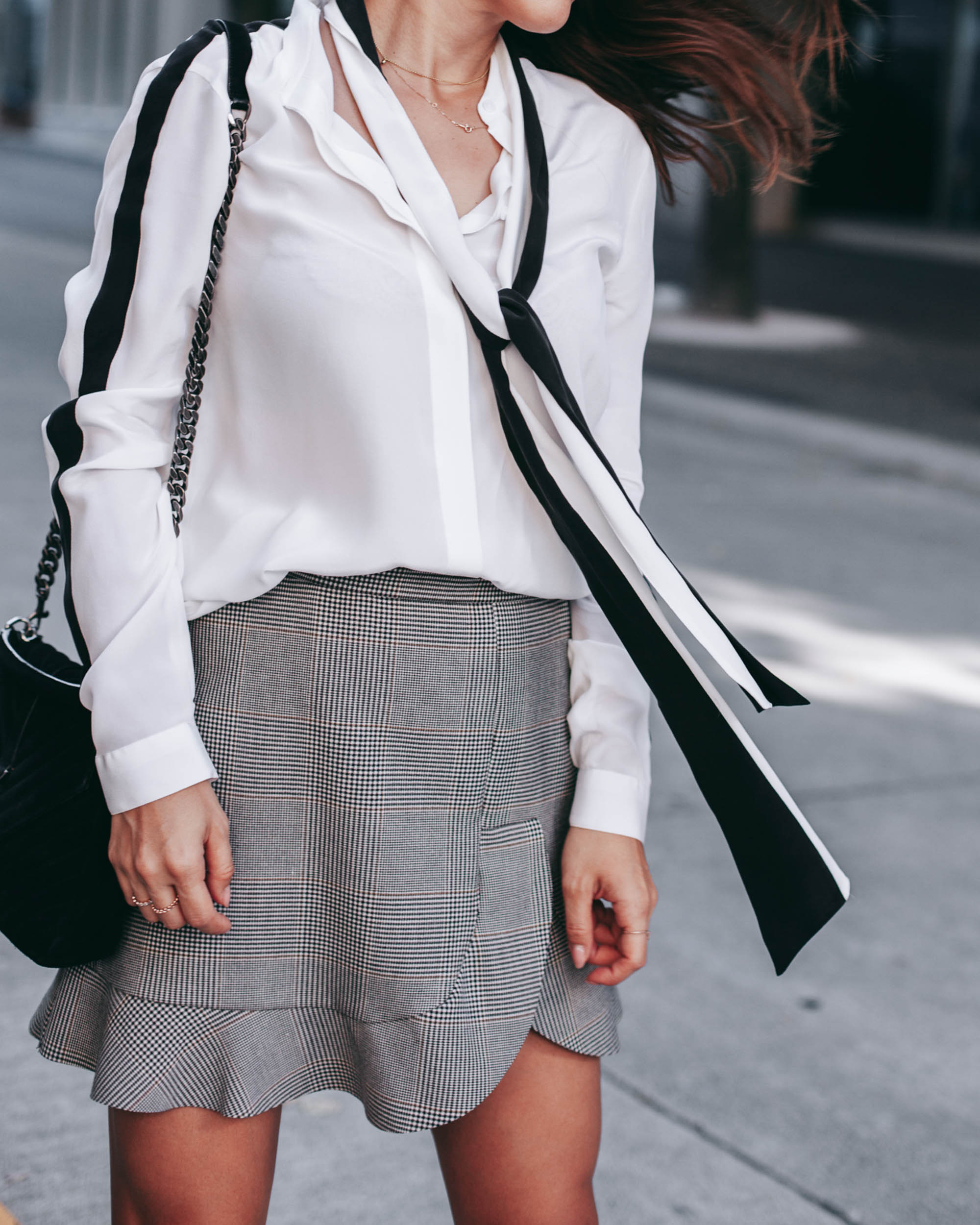 It's finally fall and I couldn't be more happier about the golden October. We are blessed with mild temperatures and t-shirt weather, which totally feels like Indian Summer.
The best summer to fall transition piece is a light shirt or a blouse, which you can style in so many ways. They work even as an outer and you can tie it in the front or wear it as an off shoulder top as well. Nothing is more versatile than a blouse so we should definitely show some more love to this piece, which is just perfect for this season.
Vancouver was calling and I had no plans to leave the city as I always do. Just strolling through the streets of Vancity and enjoying the layover to the fullest. When I checked the weather I decided to pack layered looks, as it can be chilly by the waterfront in the morning or evening. I had the chance to choose two blouses from the ETERNA website, which is a German based company who only specializes in high quality shirts and blouses. I love the fact that ETERNA is the world's first manufacturer of business shirts and blouses that was certified with the OEKO-TEX® Standard 100 plus (since 2015 "Made in Green"), where sustainability is guaranteed in the entire process chain and their production portfolio.
This white silk blouse with contrasting black lines from the premium collection 1836 by ETERNA is my favorite and I styled it with a checked skirt and my beloved red sock boots. I can't tell you how comfy this look was for a day out in Vancouver. You don't have to give up on style while it can be comfortable as well. #travelinstyle :)
The shawl part is removable so you can style this blouse as you want. I went with the more casual look and didn't tie a bow.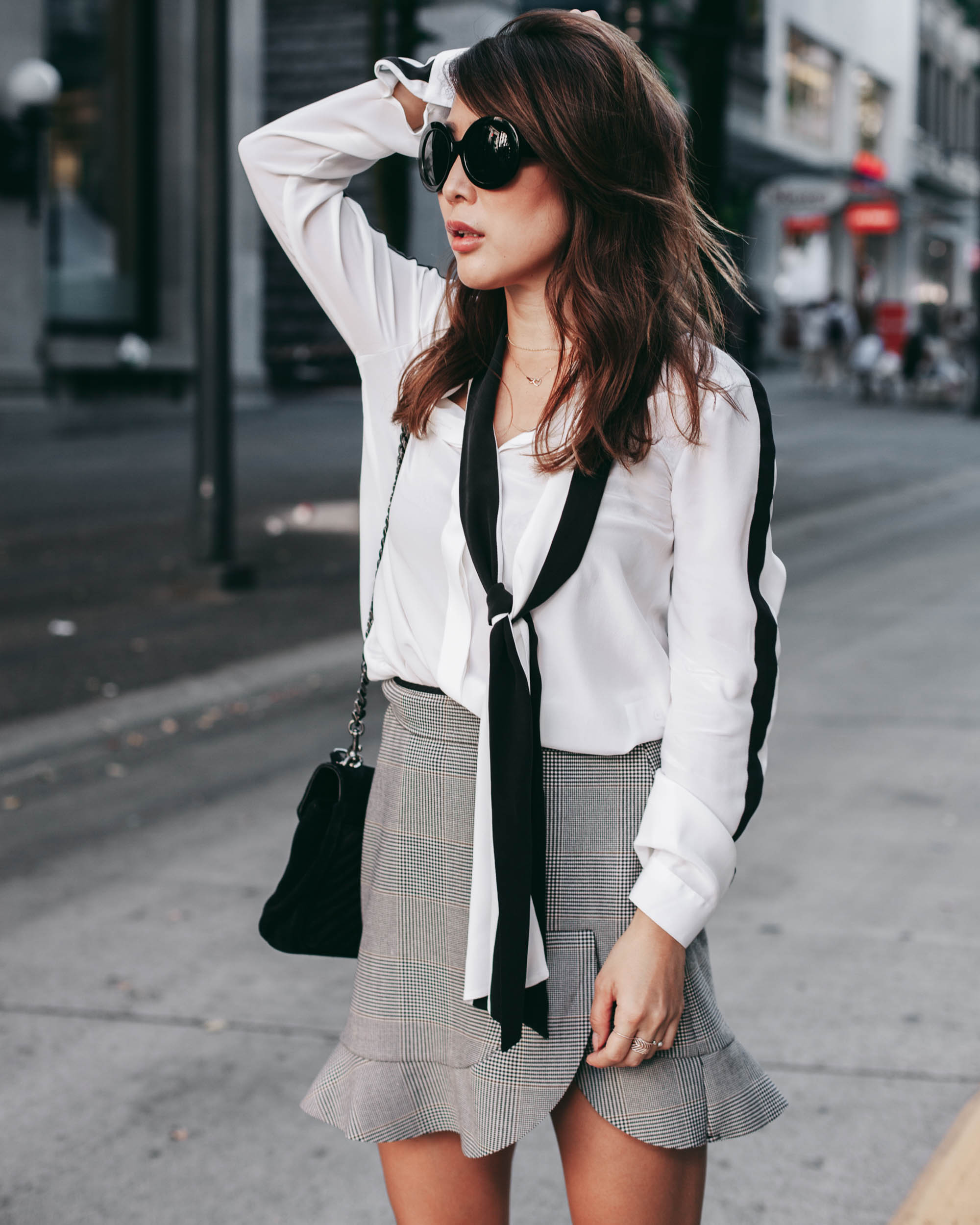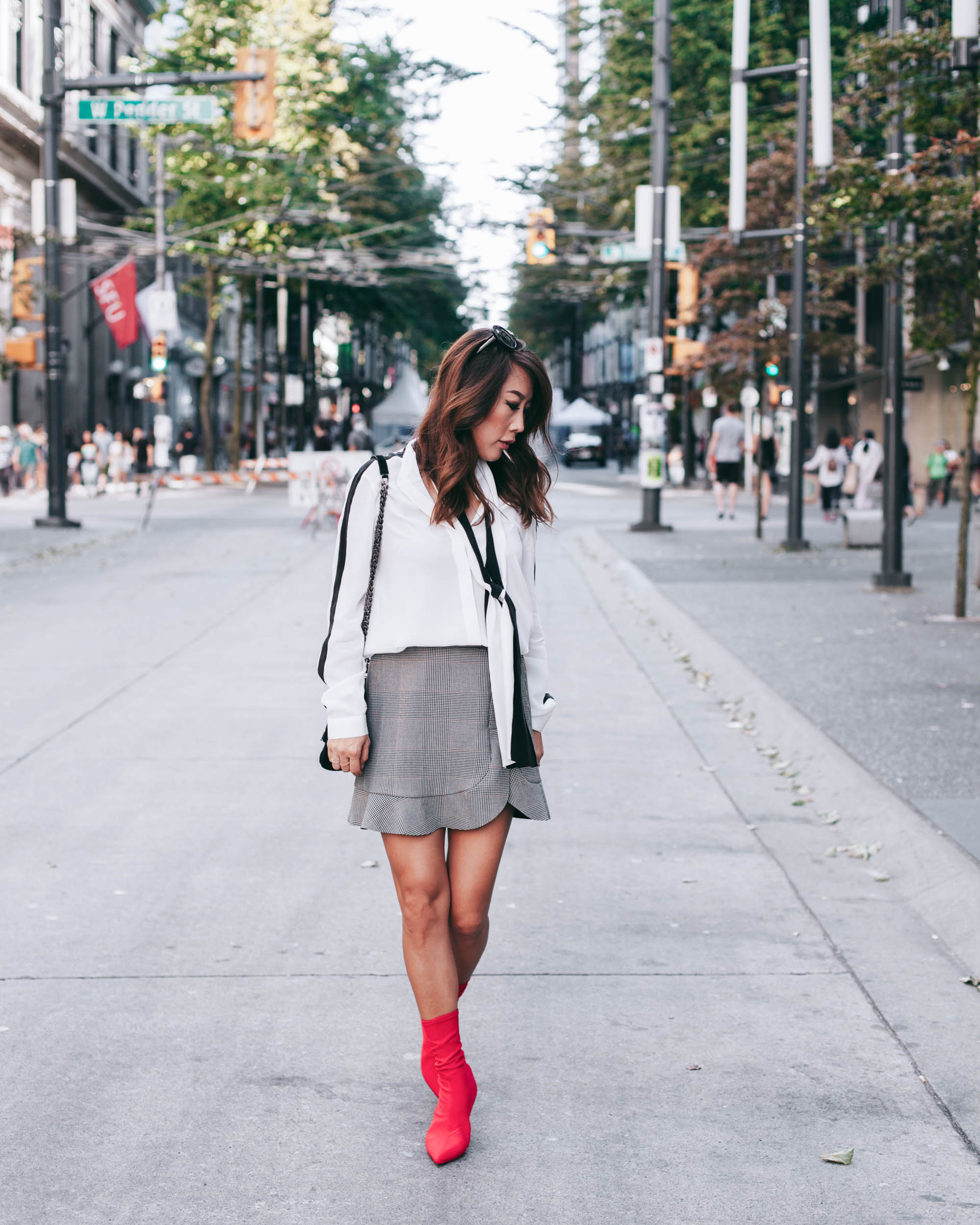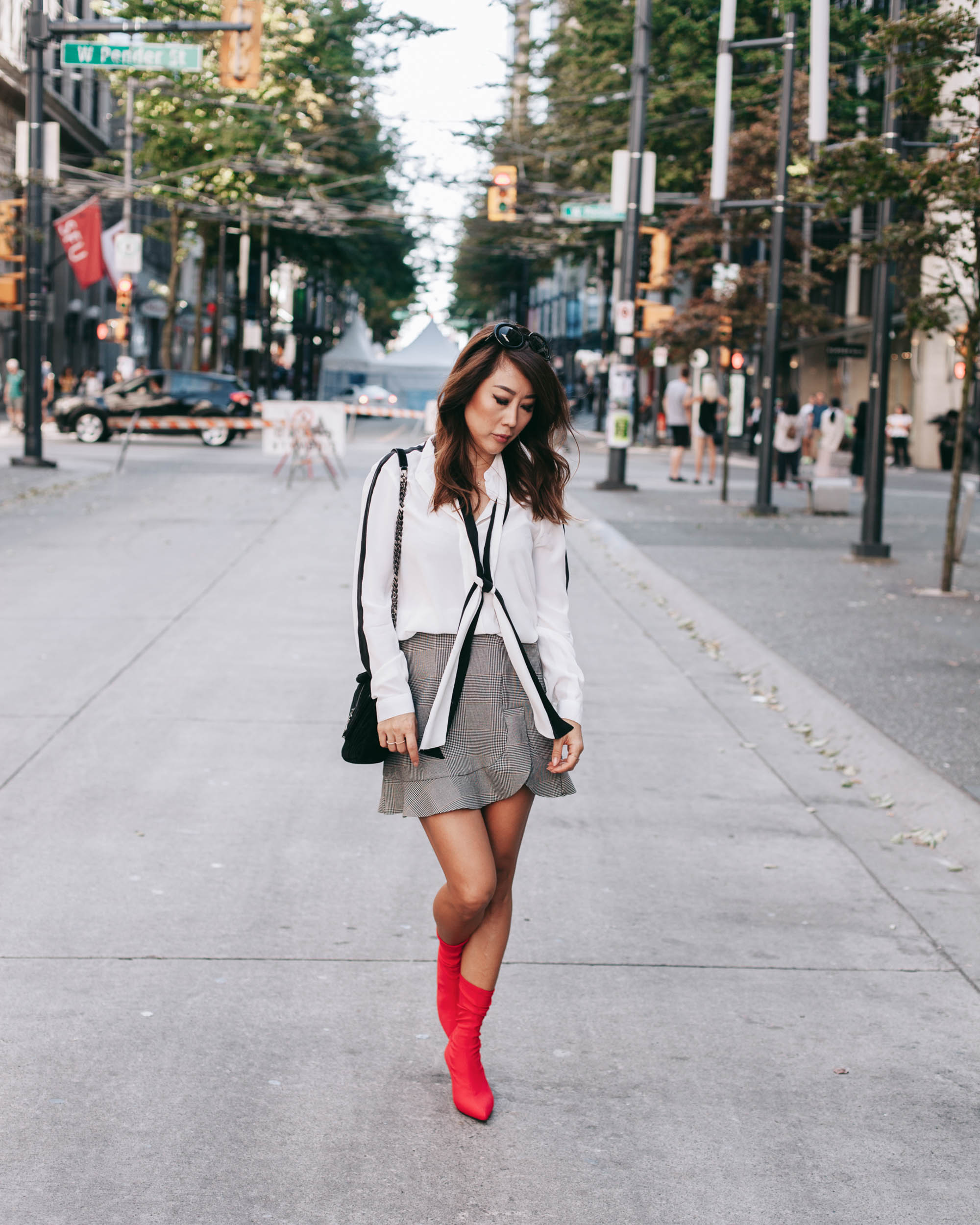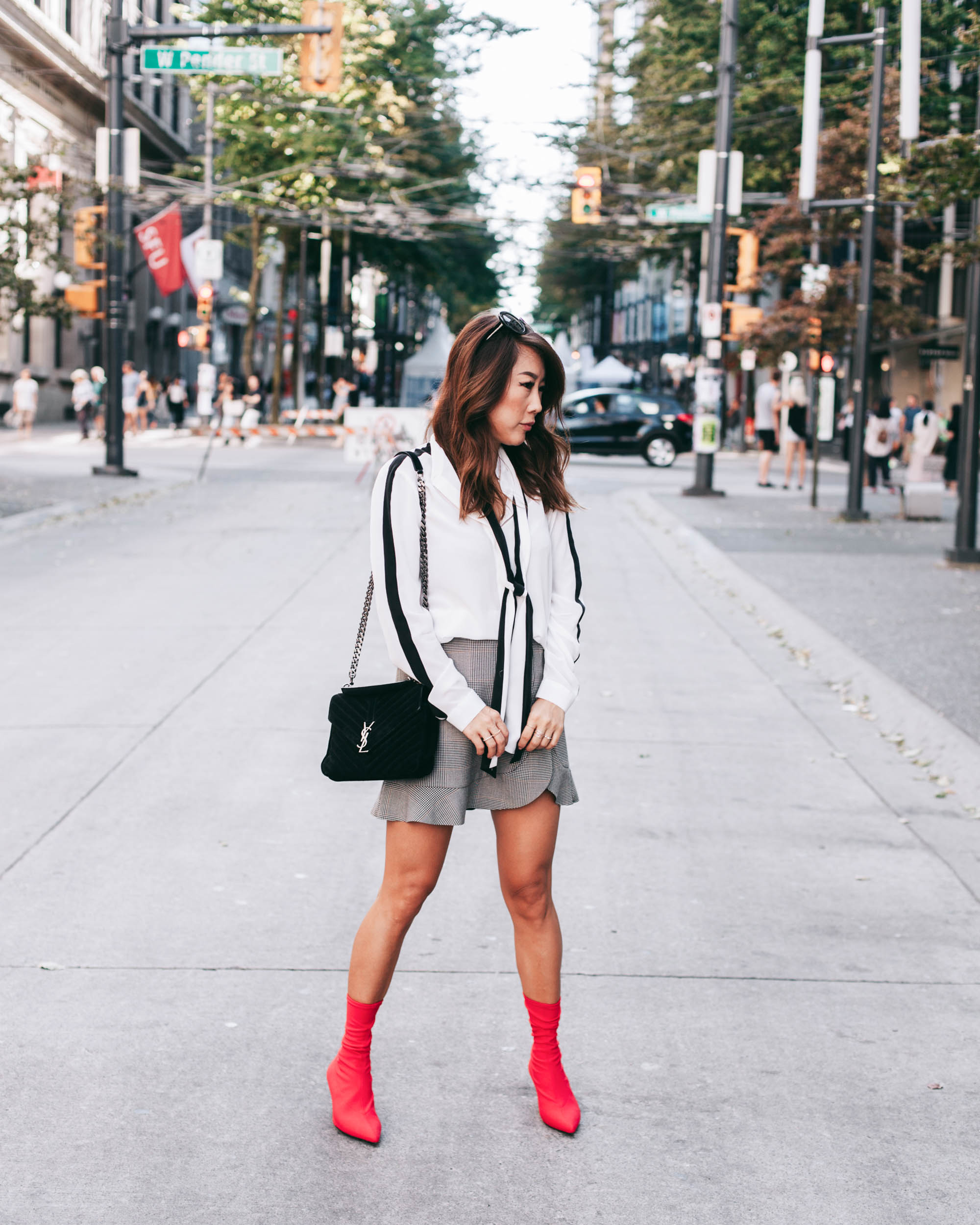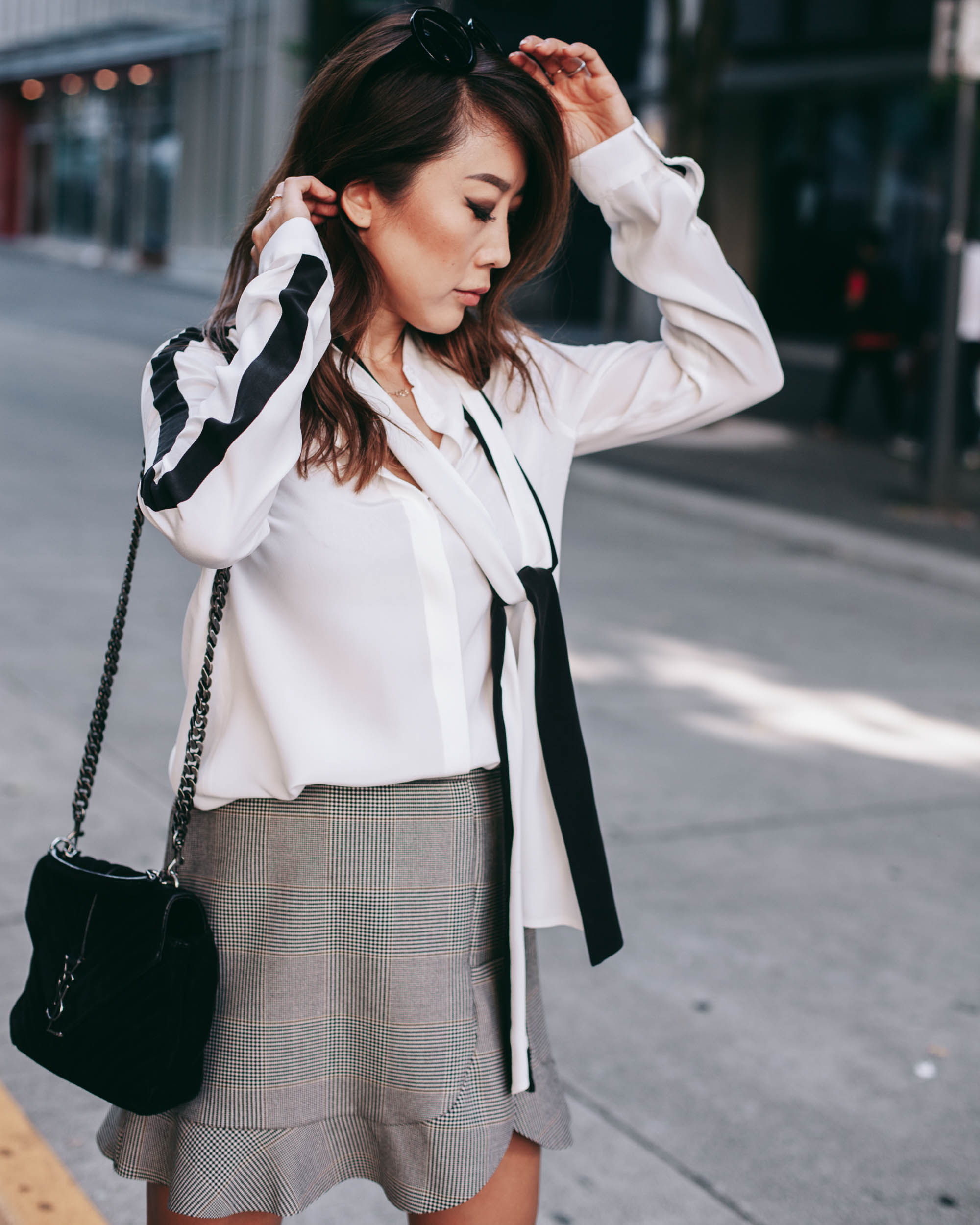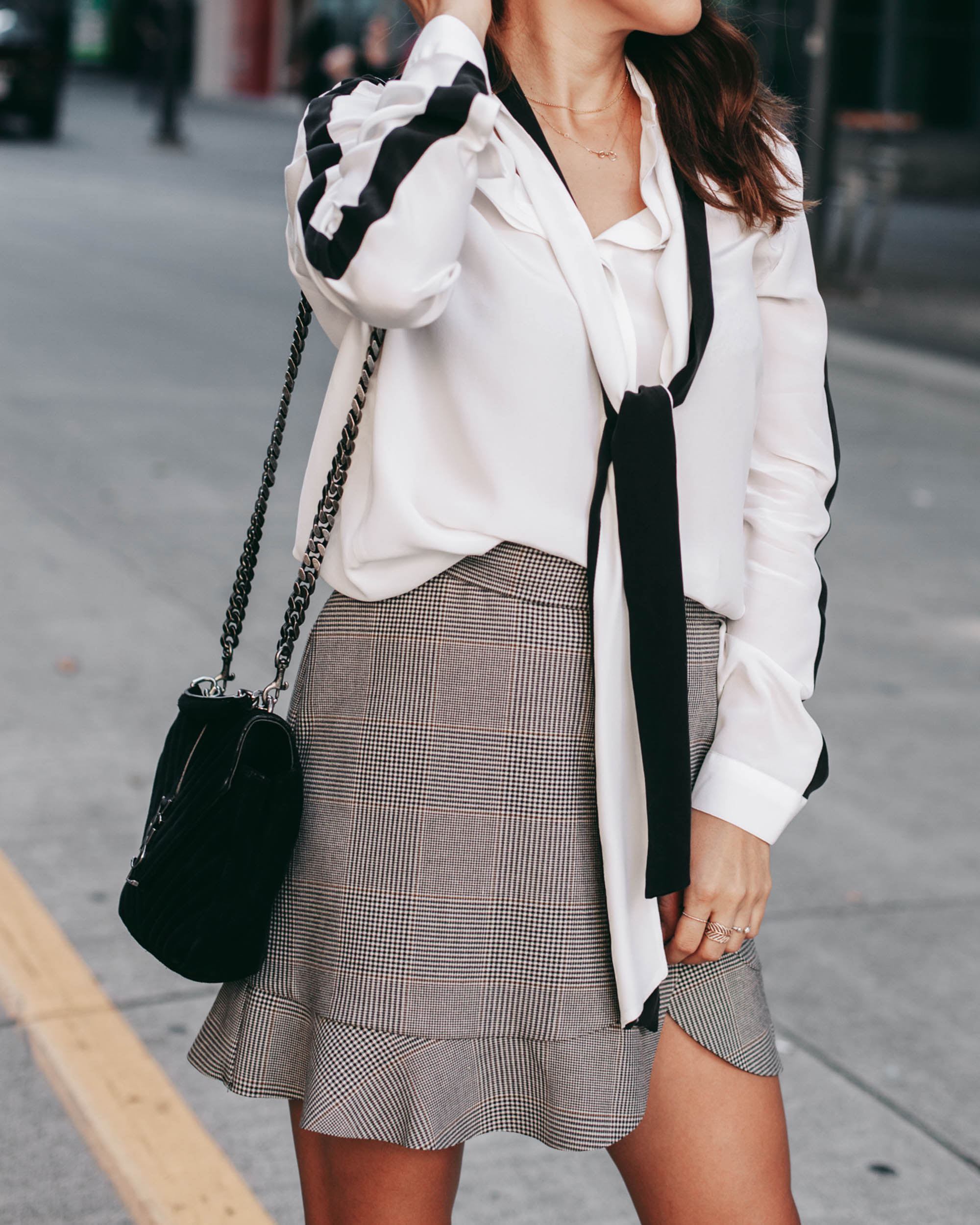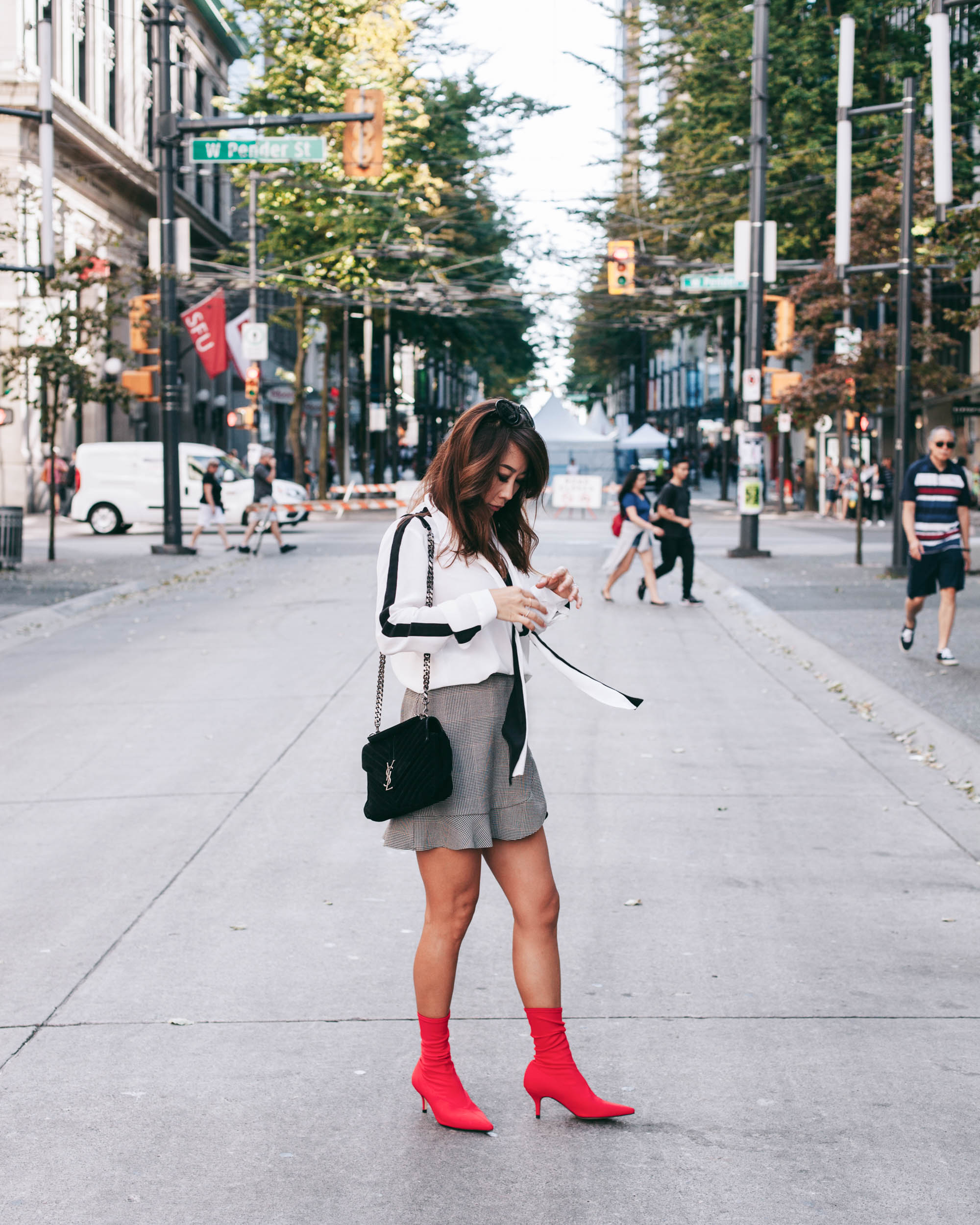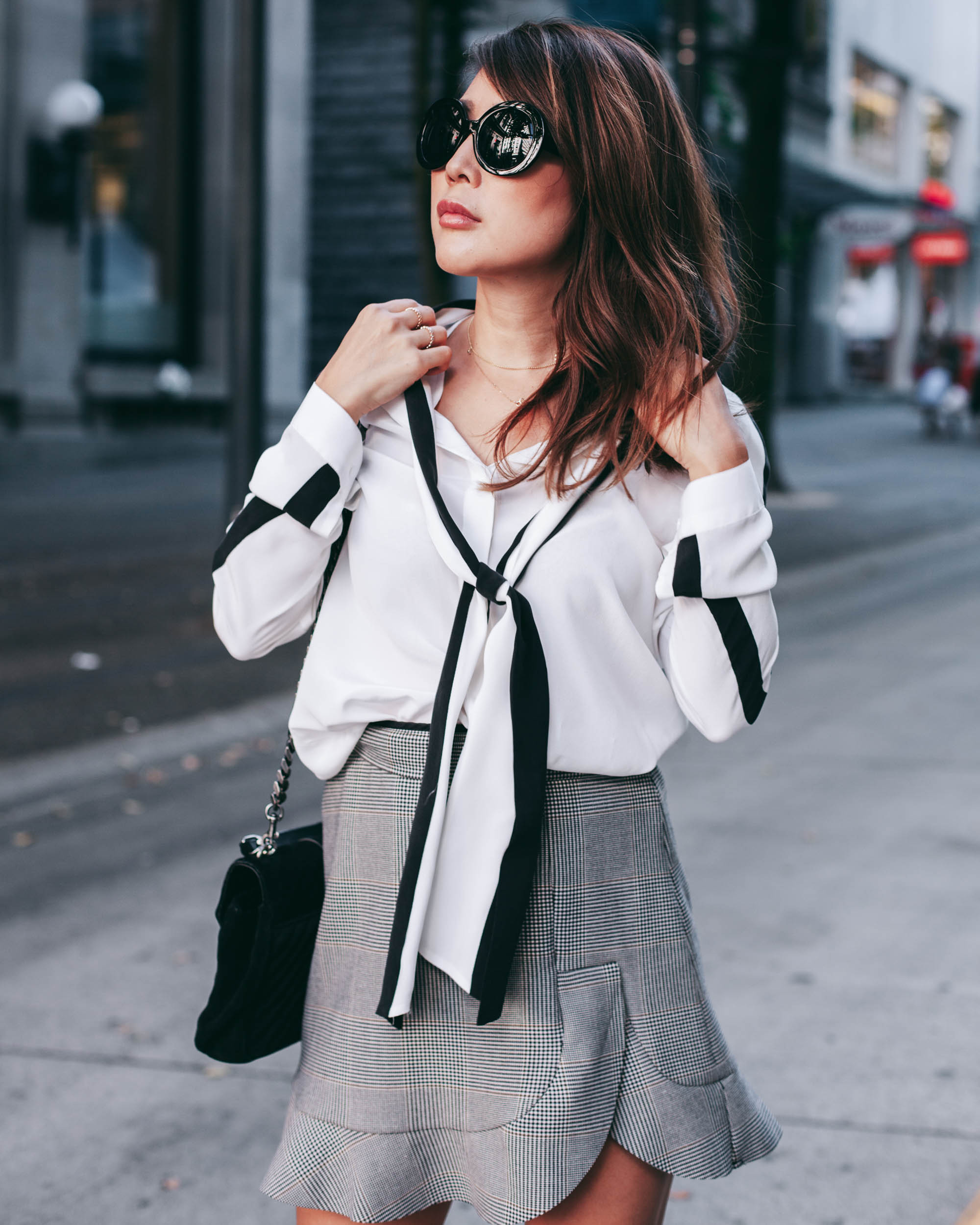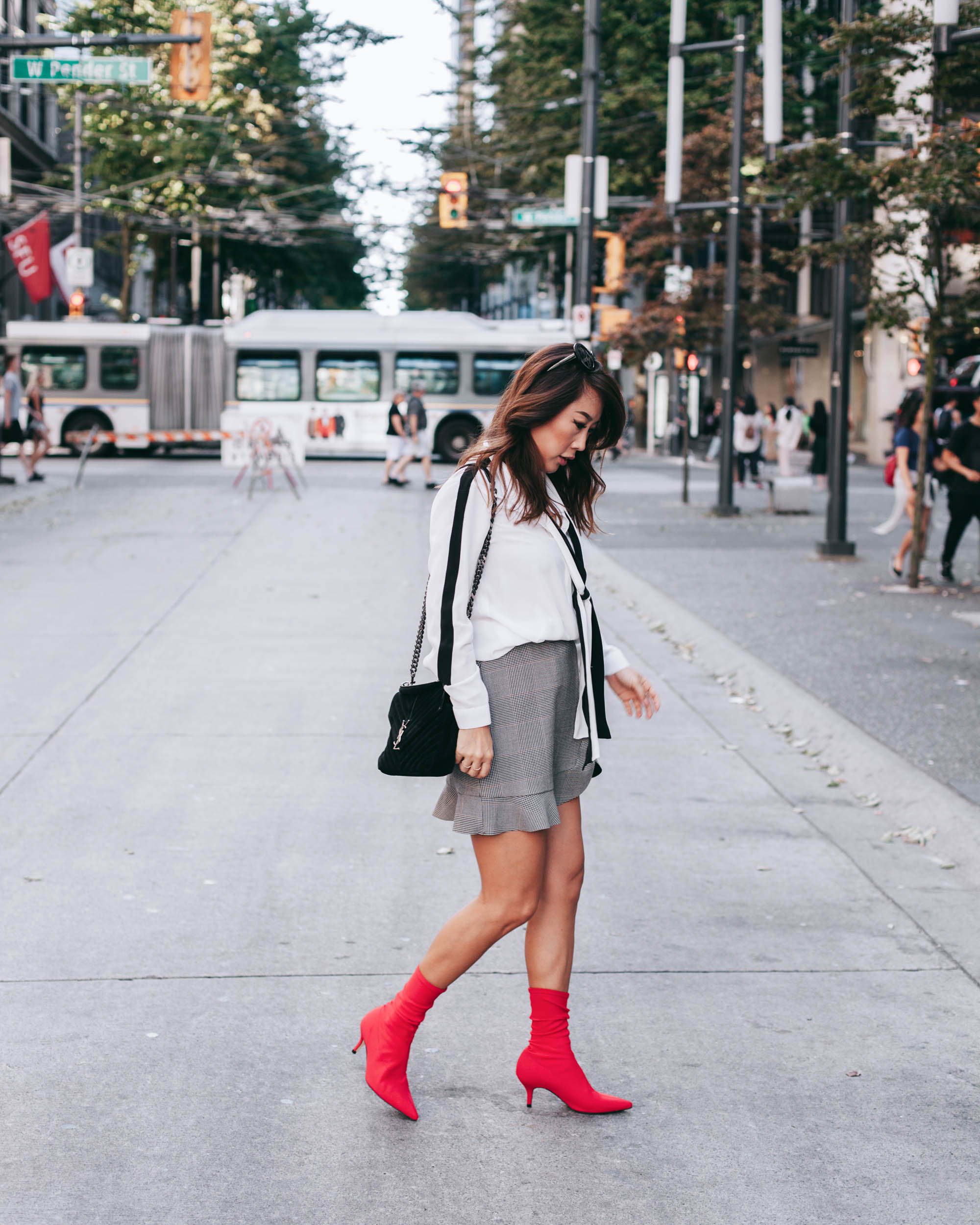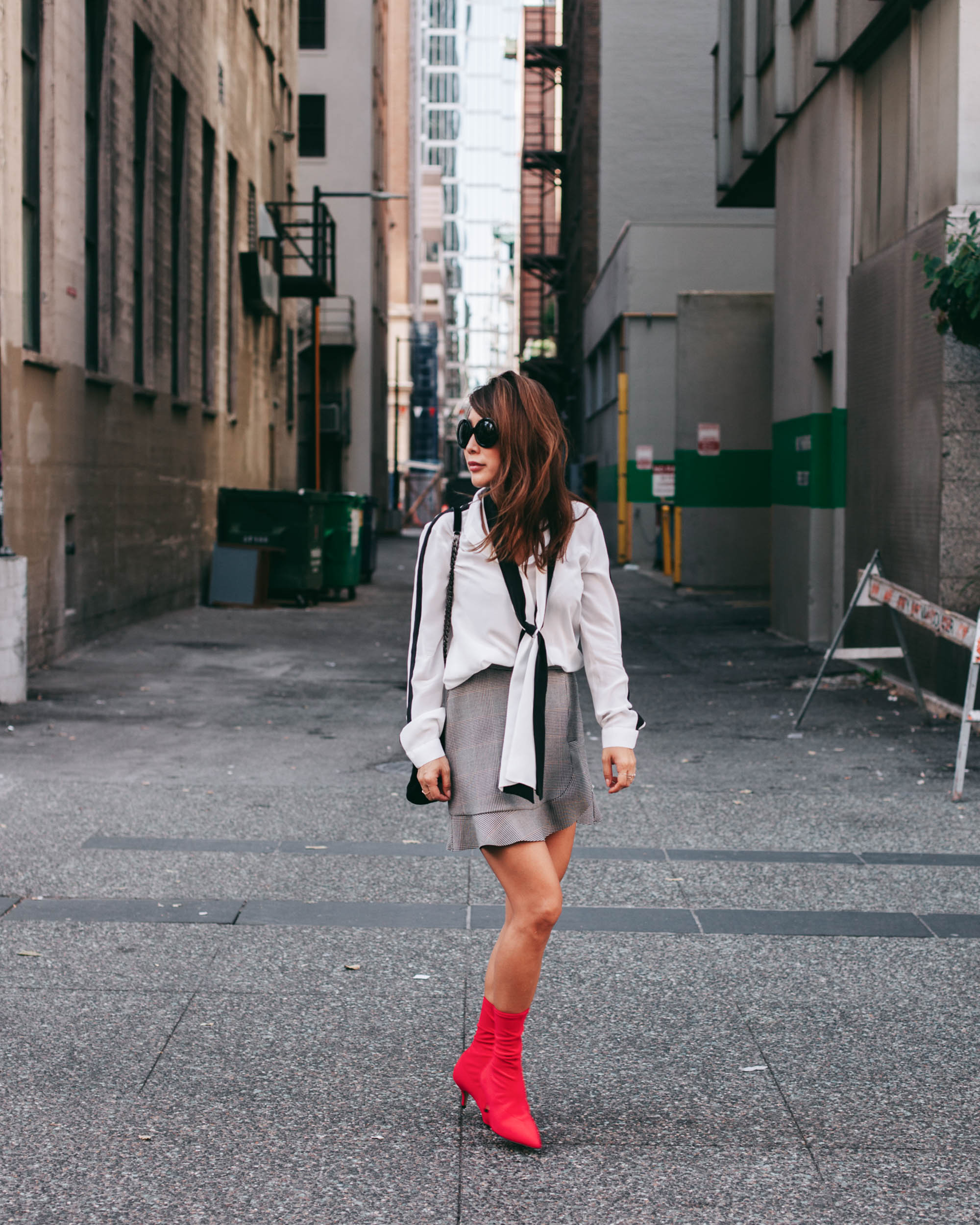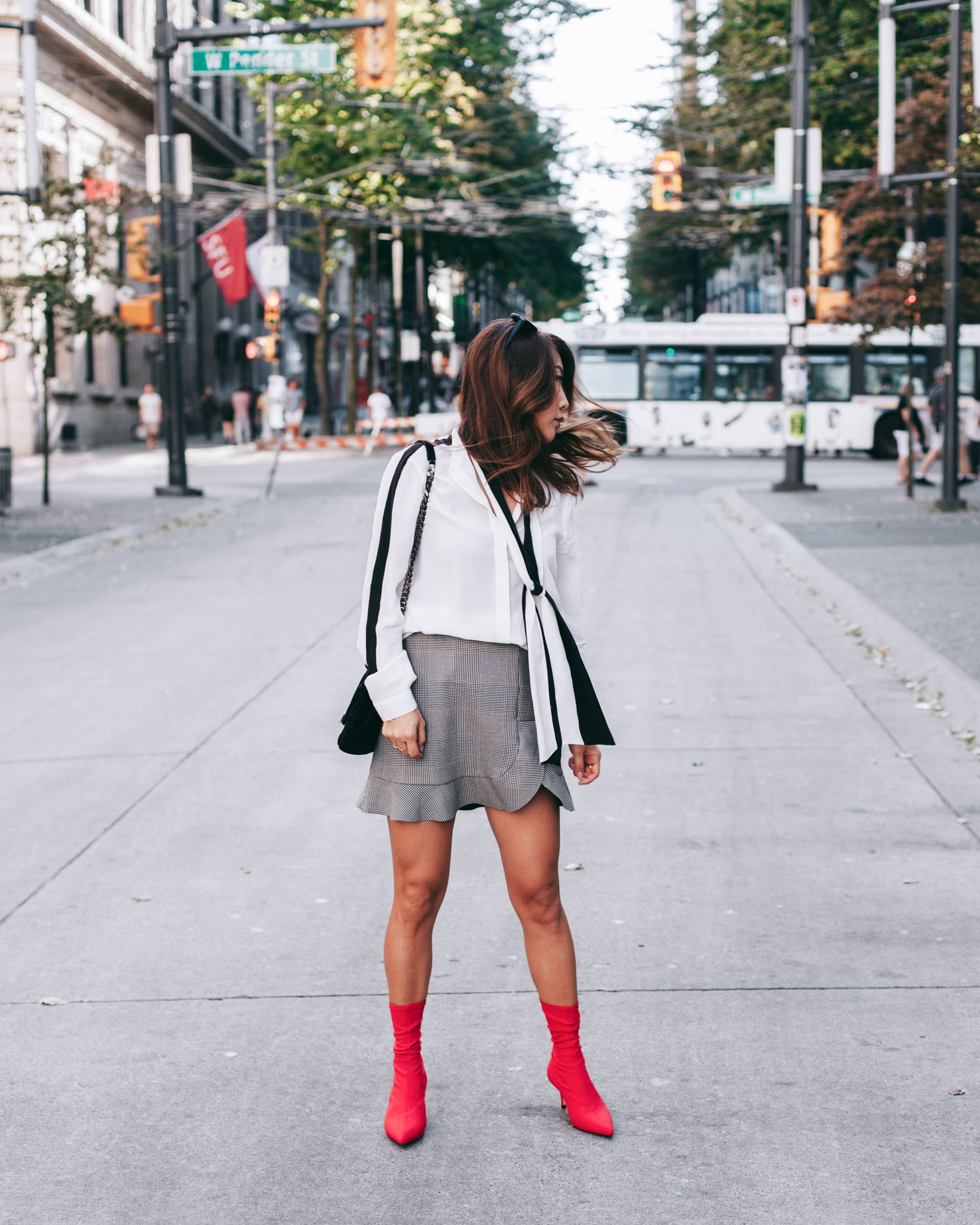 ETERNA Modern Fit Blouse
ETERNA Blouse in red

Photos by George Lawson
Location: Vancouver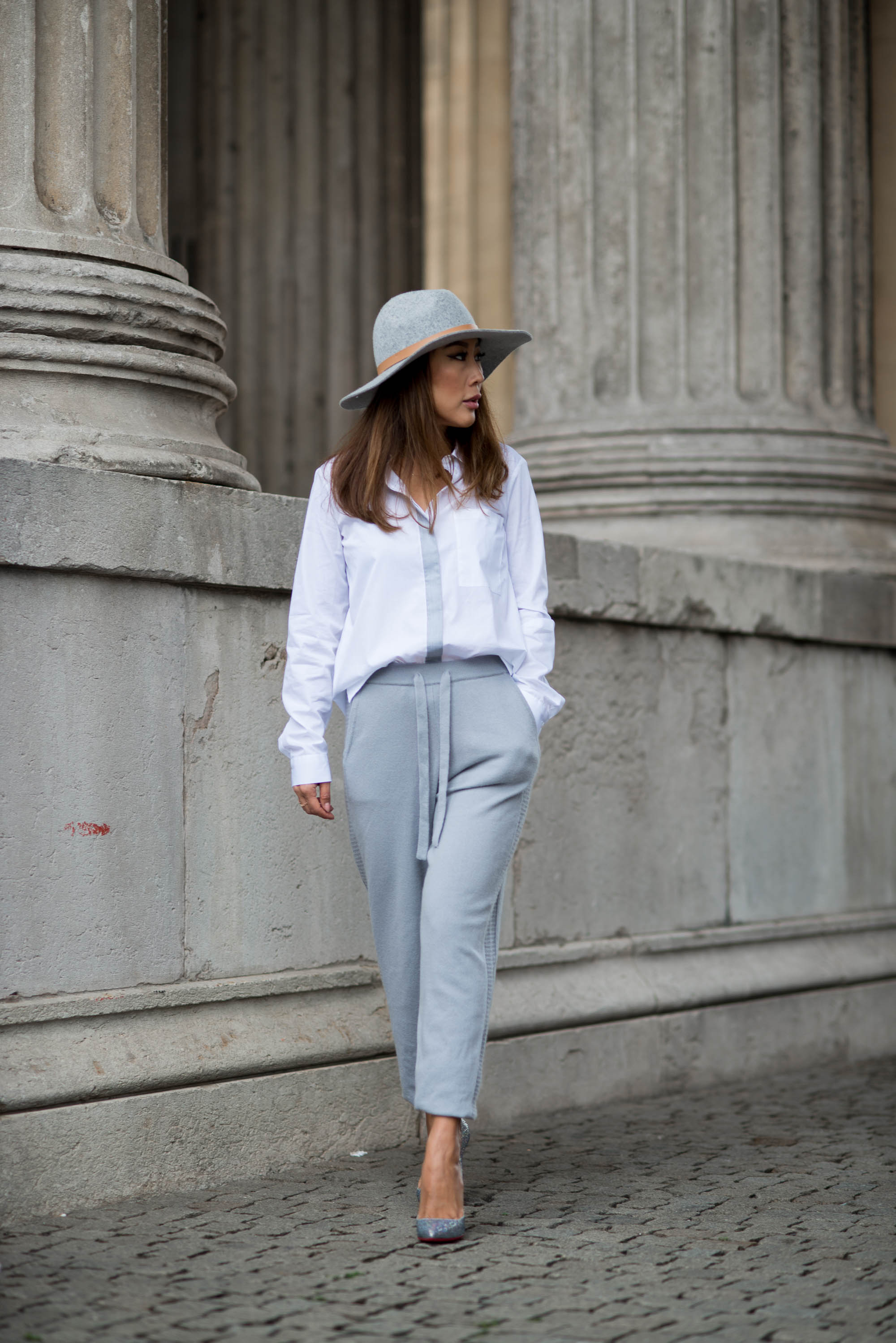 The second look is one of my favorite go-to outfits. Comfy cashmere pants, a tucked in white shirt and heels. You know how much I love to wear heels. The grey line adds such a nice contrast to the white crisp blouse, which you can wear with literally any pieces from your closet. It has a slight a-line fit, so wear it over your pants or skirt for a more laid-back look. All ETERNA blouses are made of high quality garments and all of their products are continuously tested for harmful substances where suppliers involved in production are ecologically sensitive.
Talking of fashion, style and sustainability, where you don't have to give up on any of them, choose your favorite type of shirt or blouse and shine with your look like the golden October!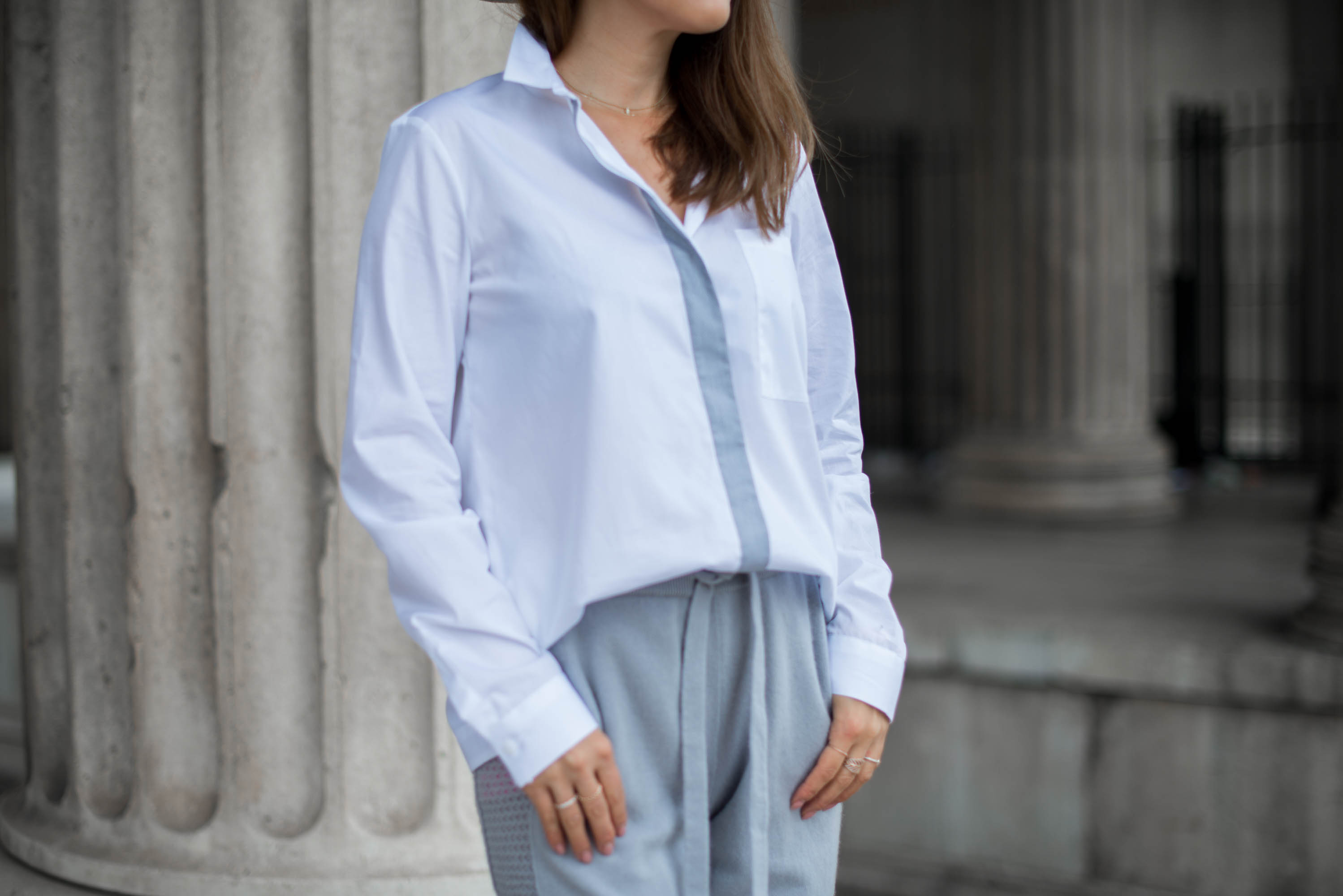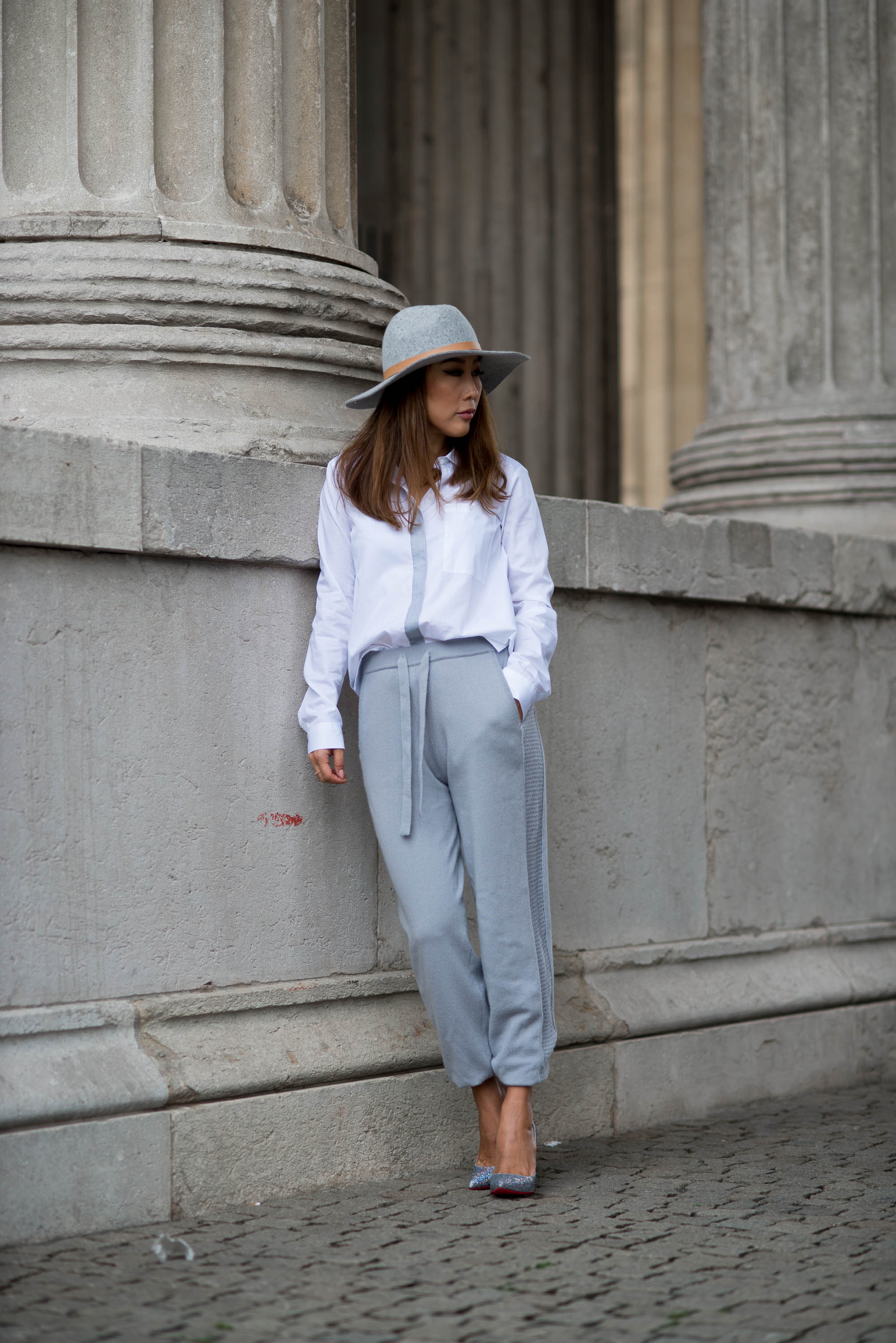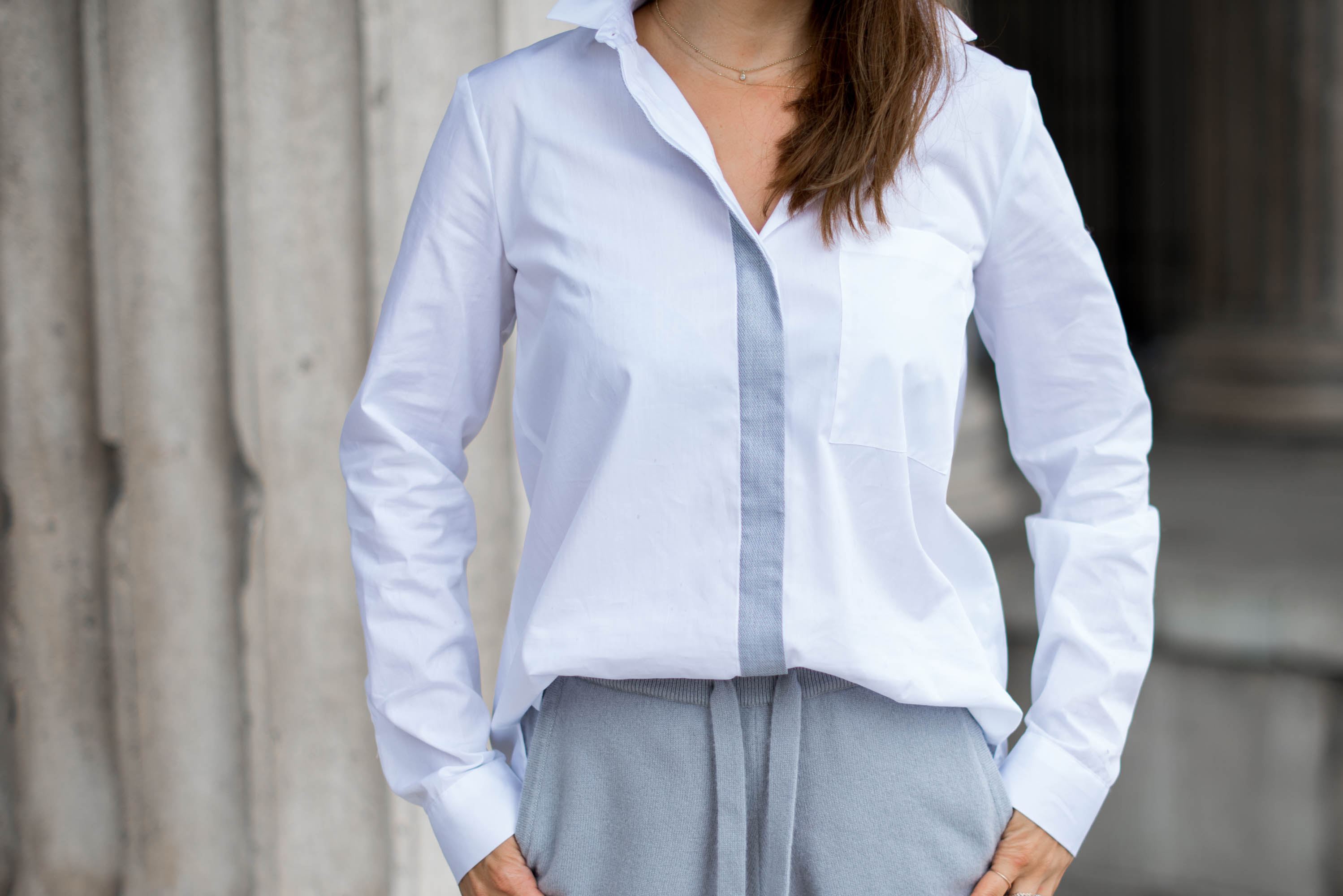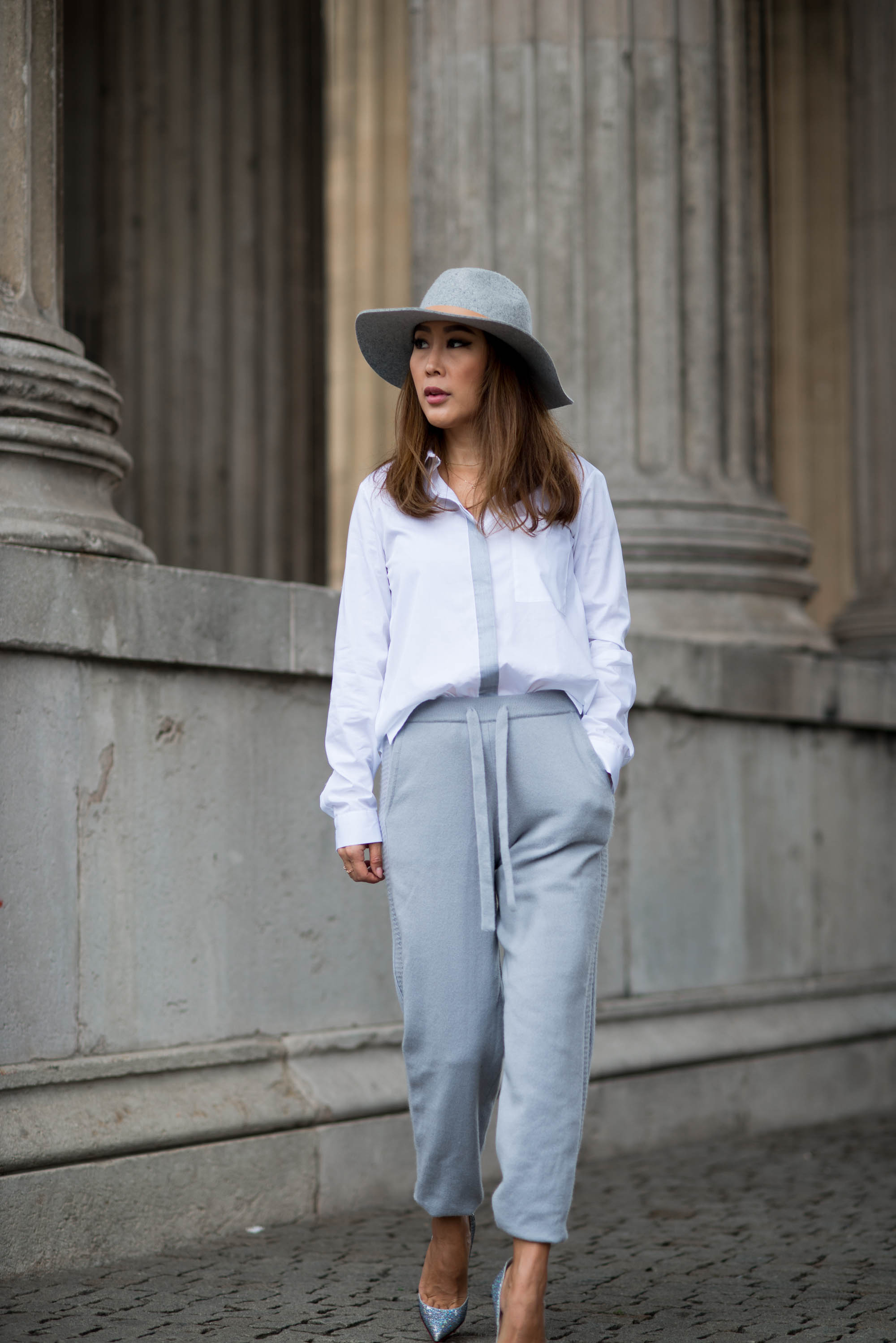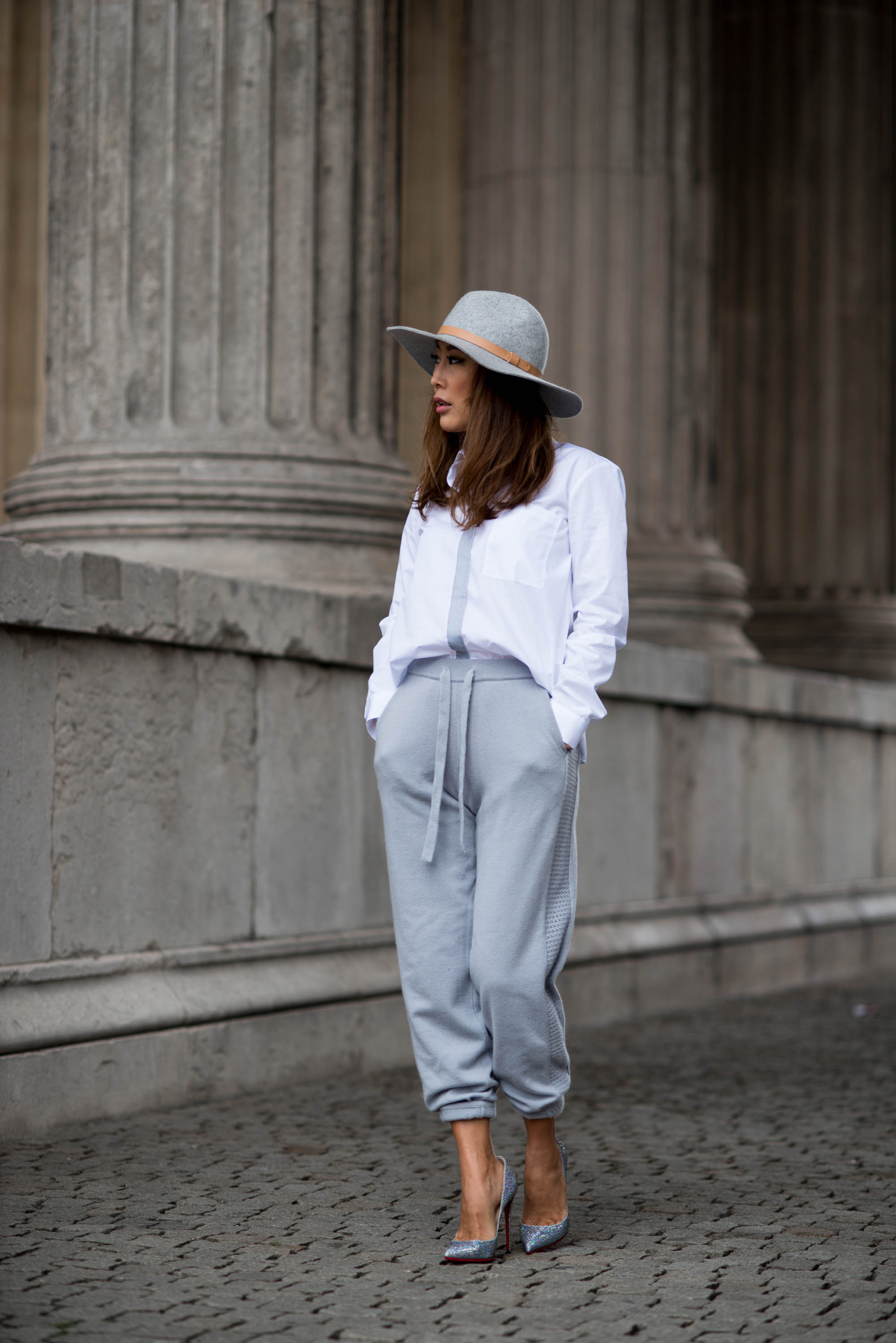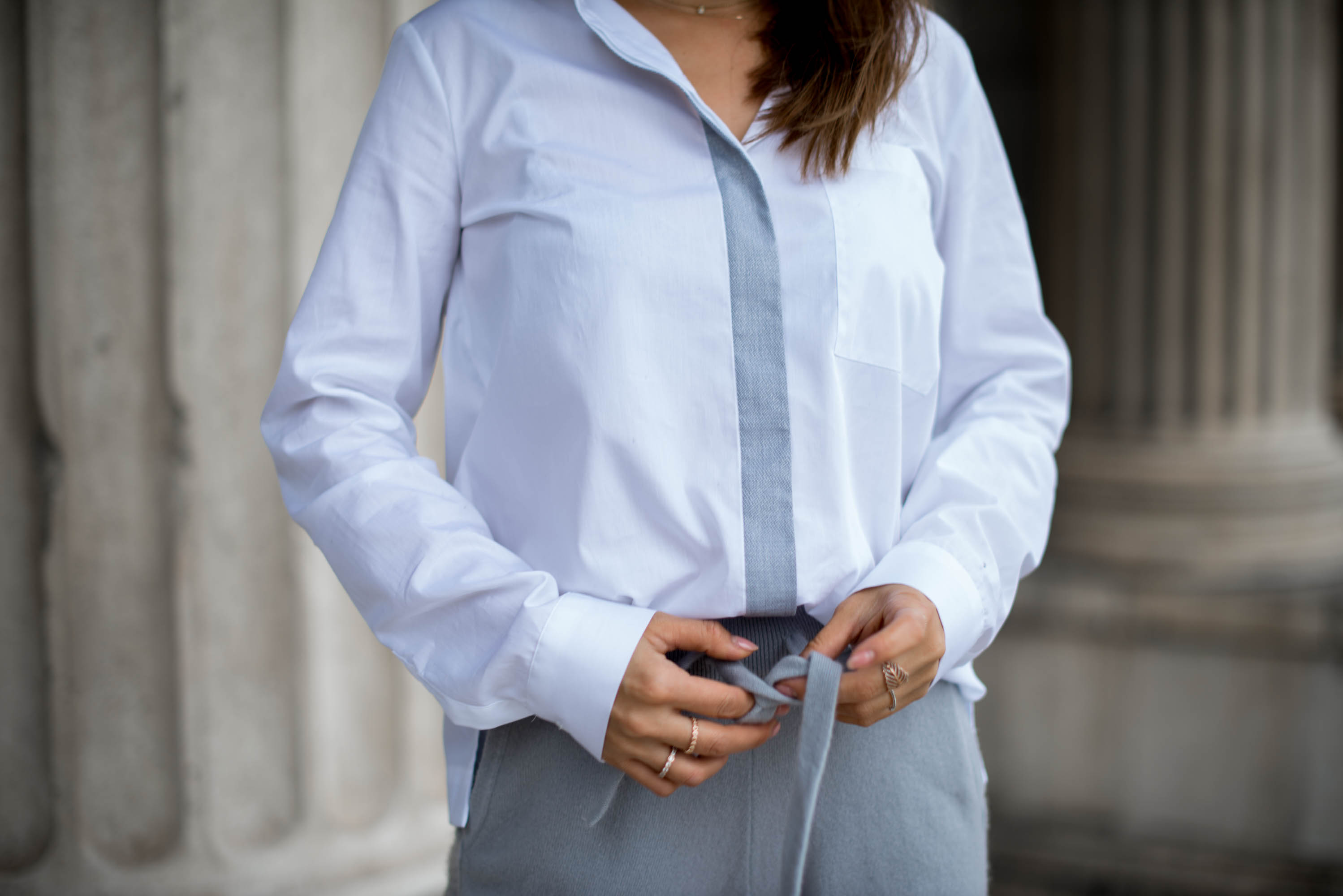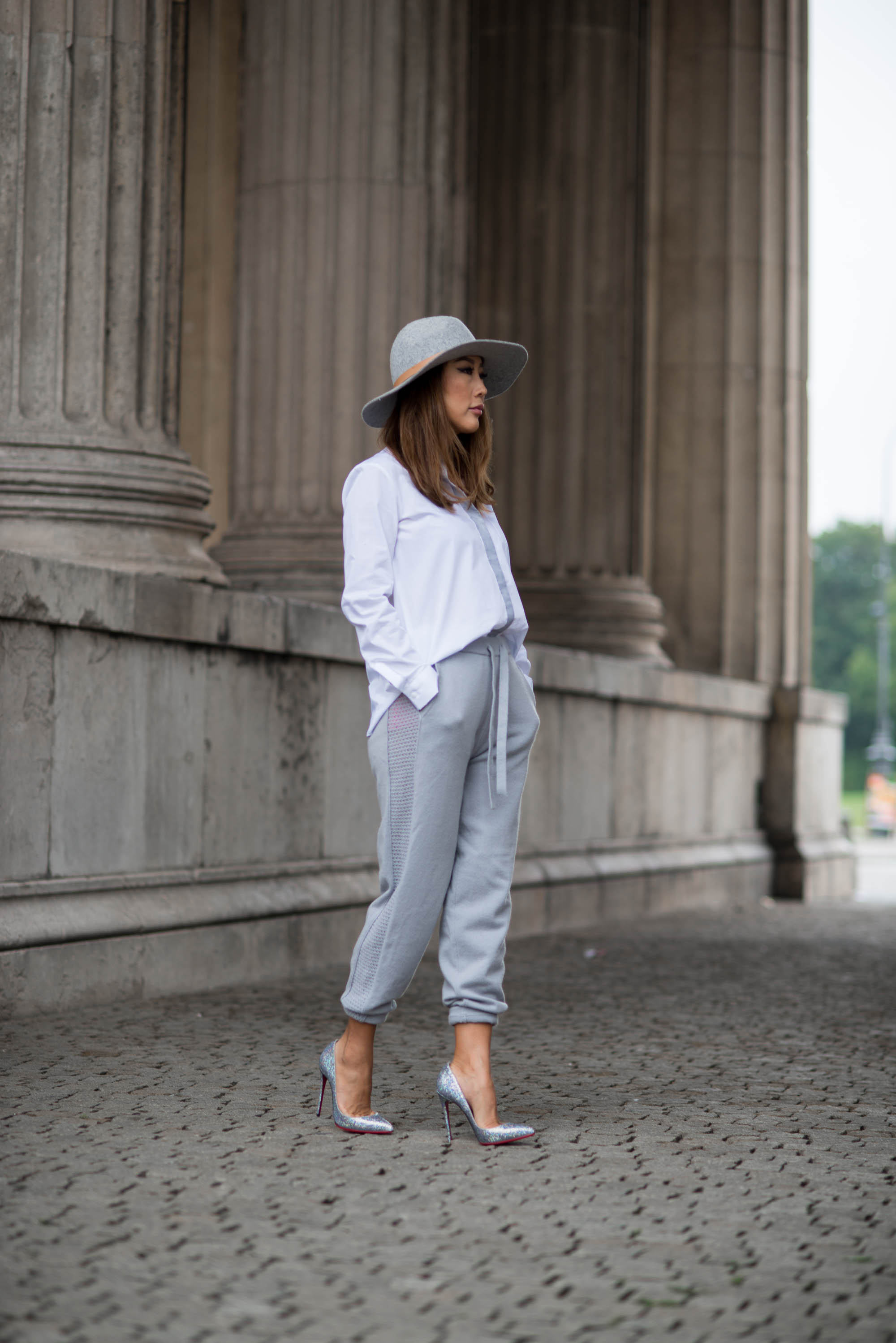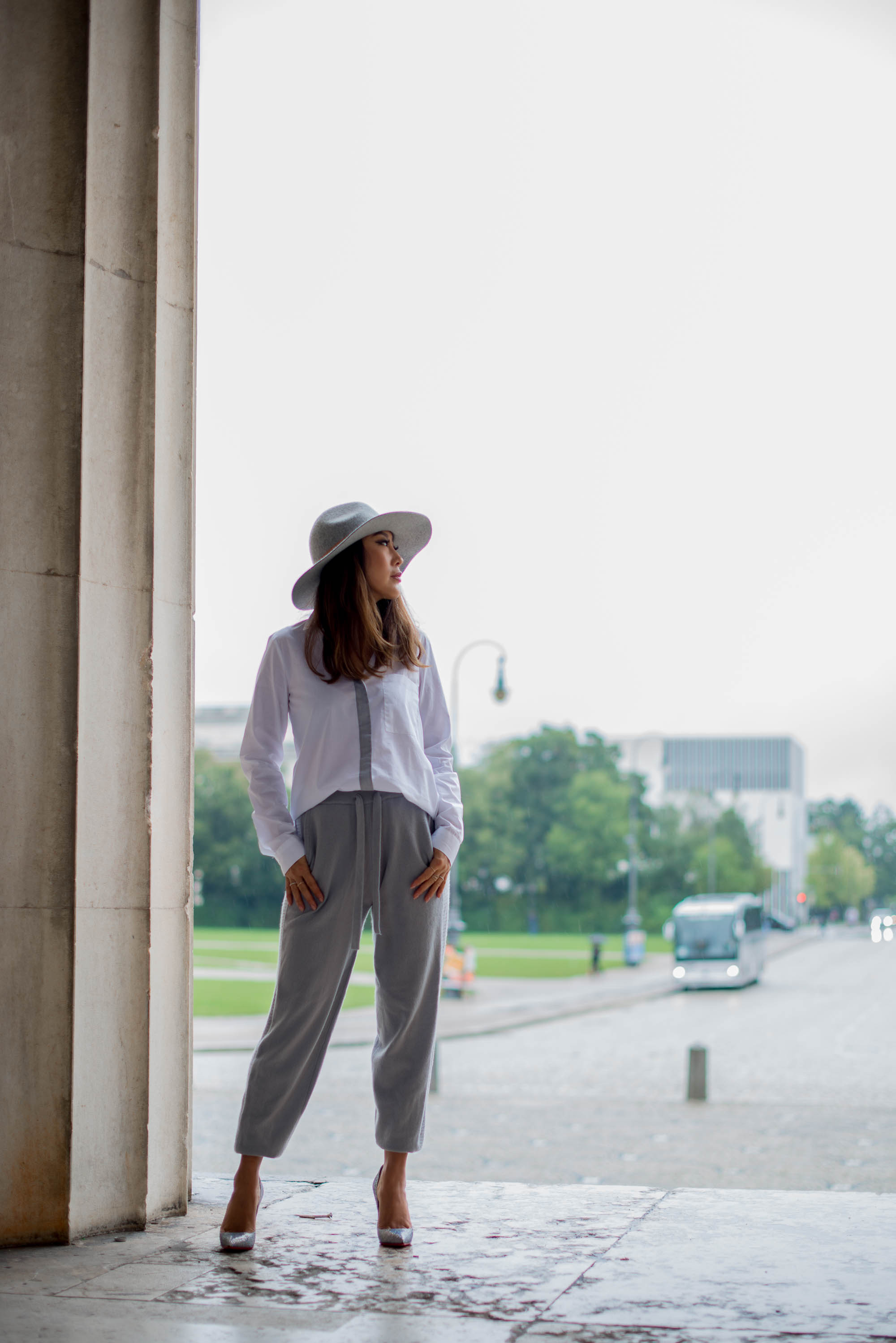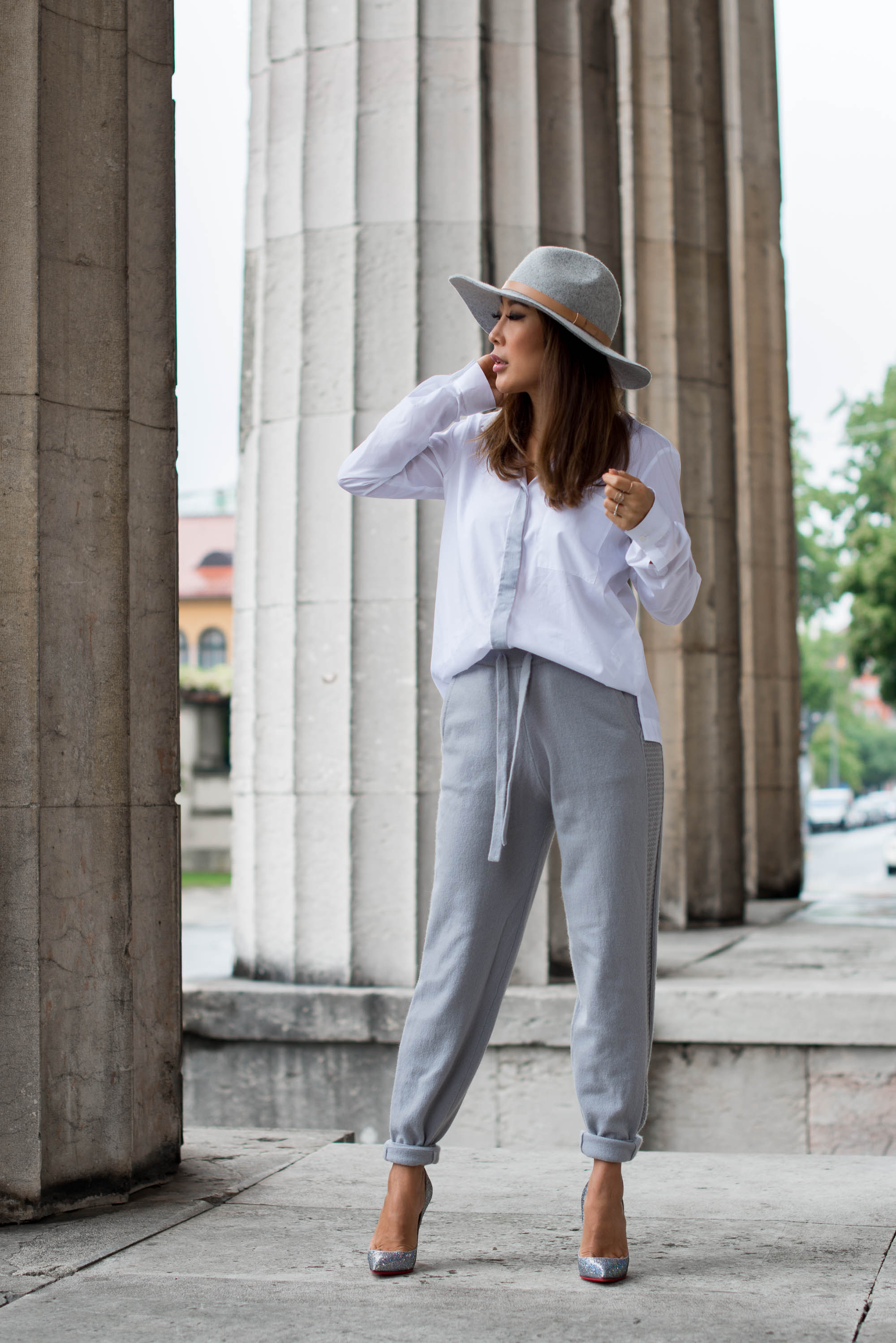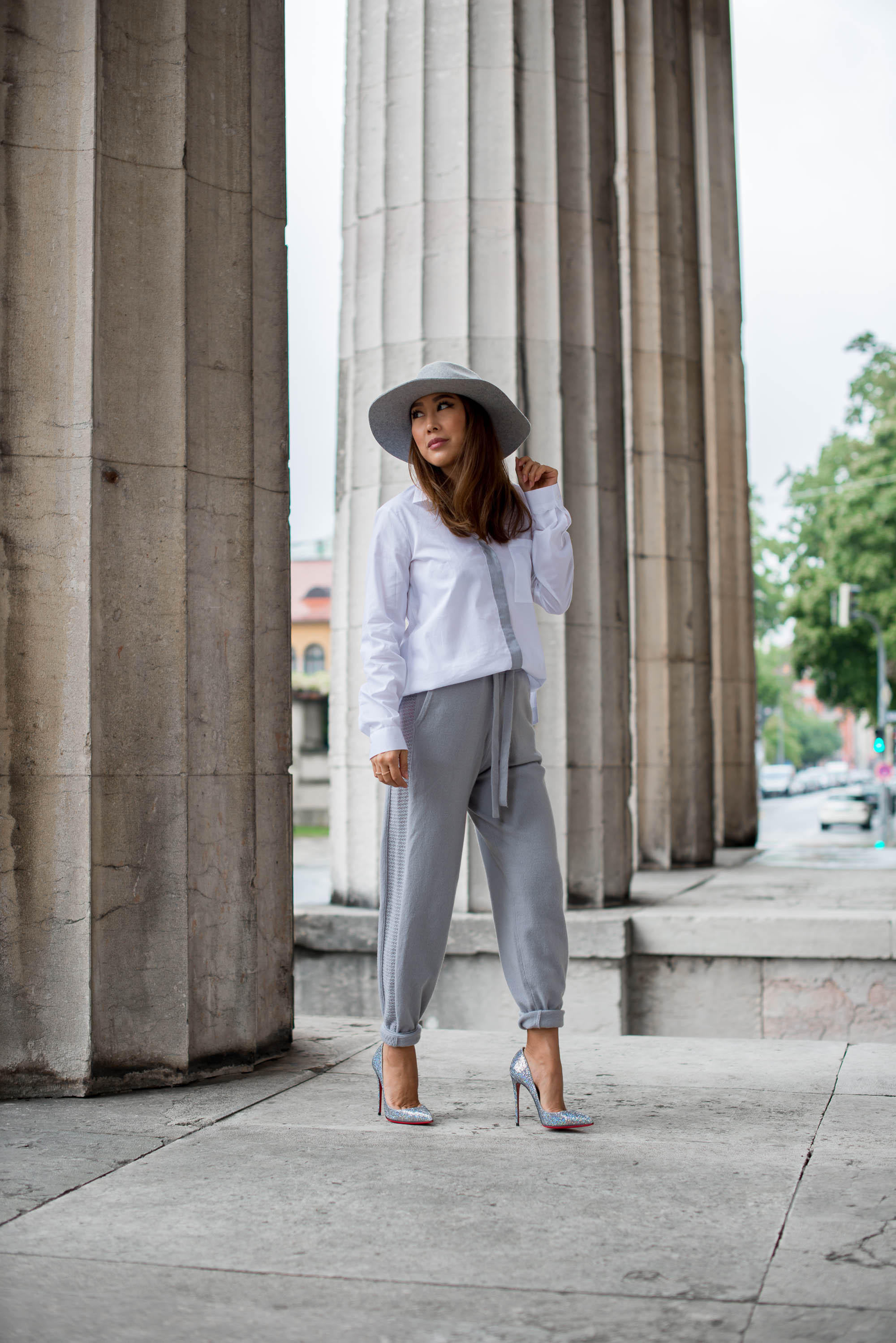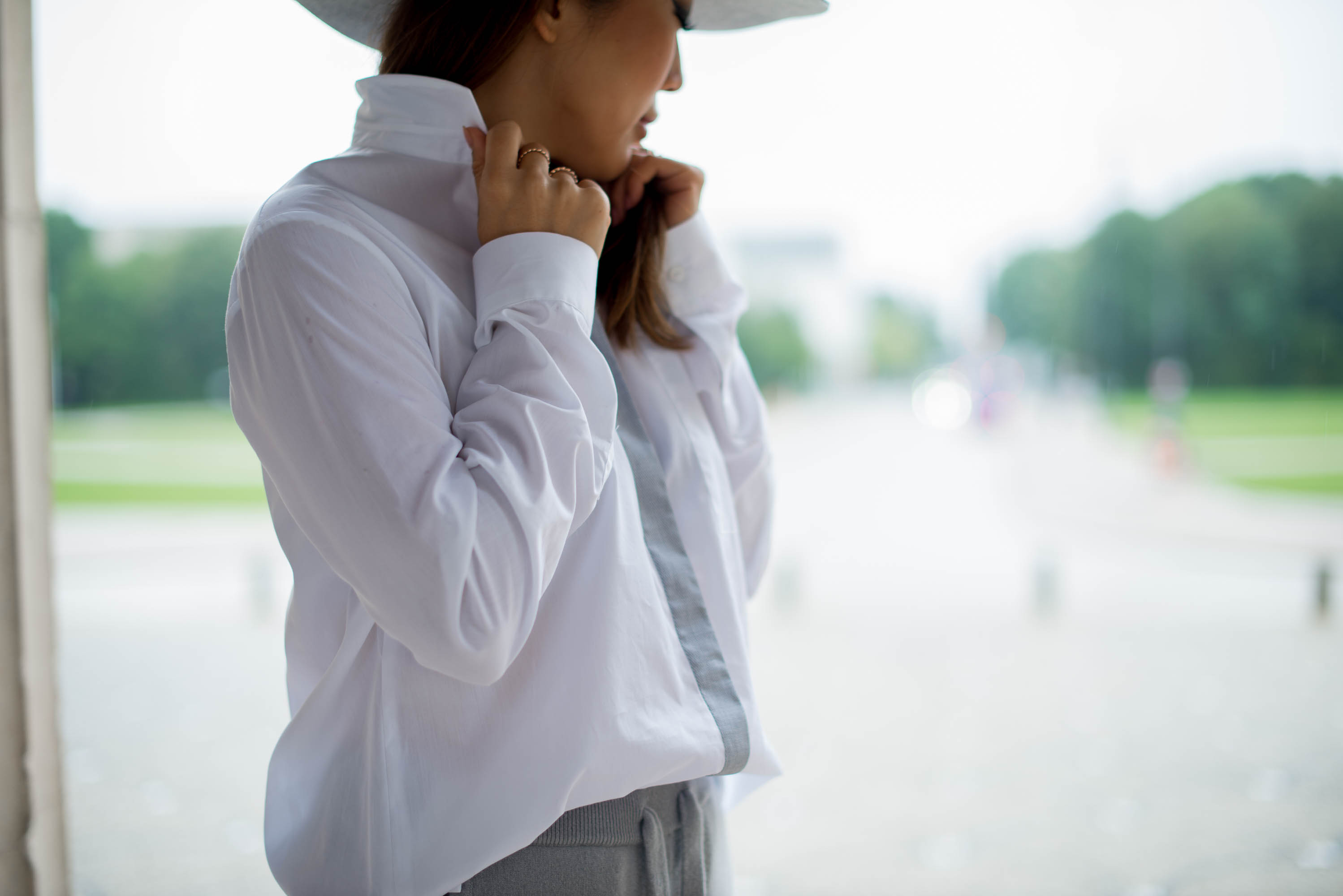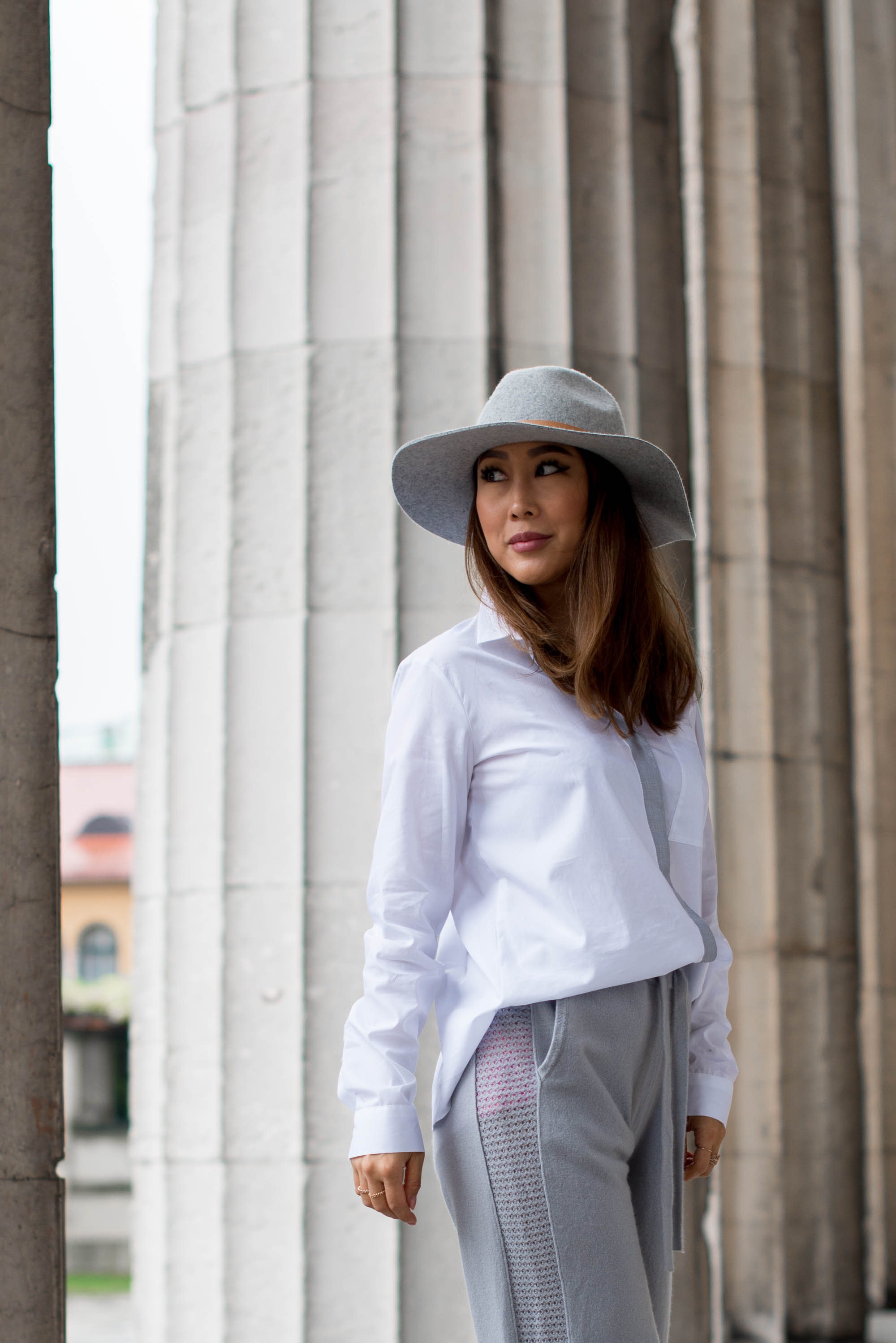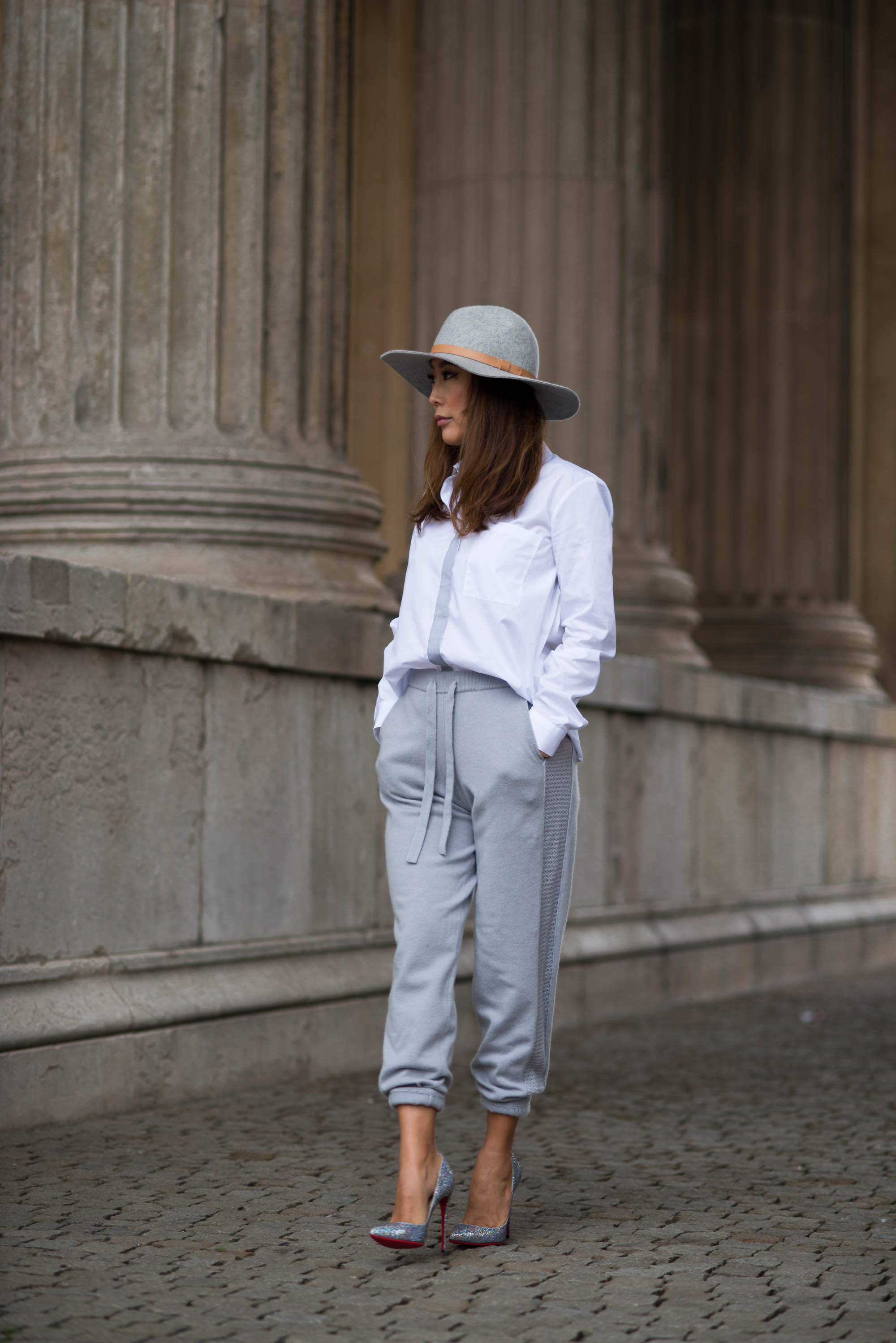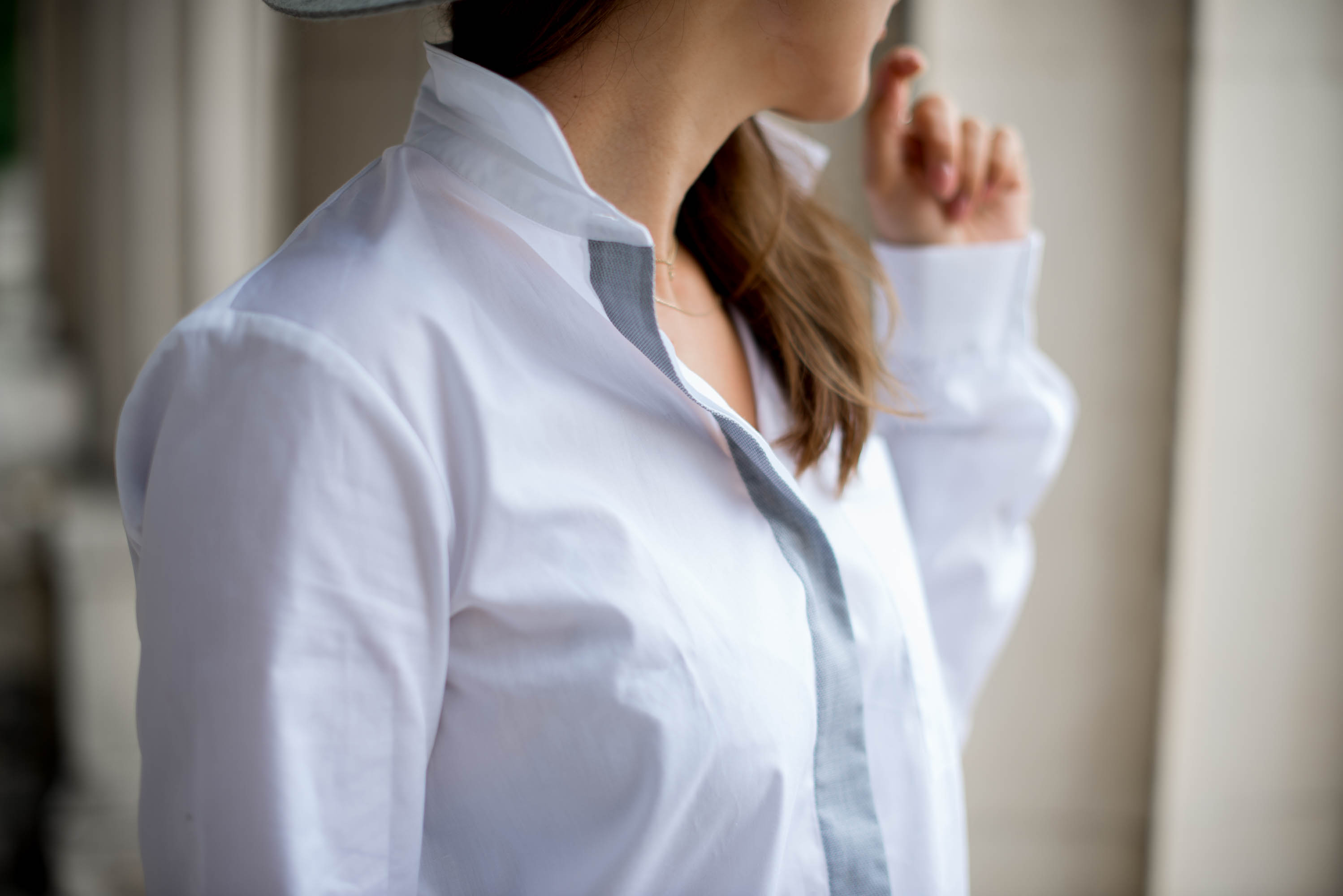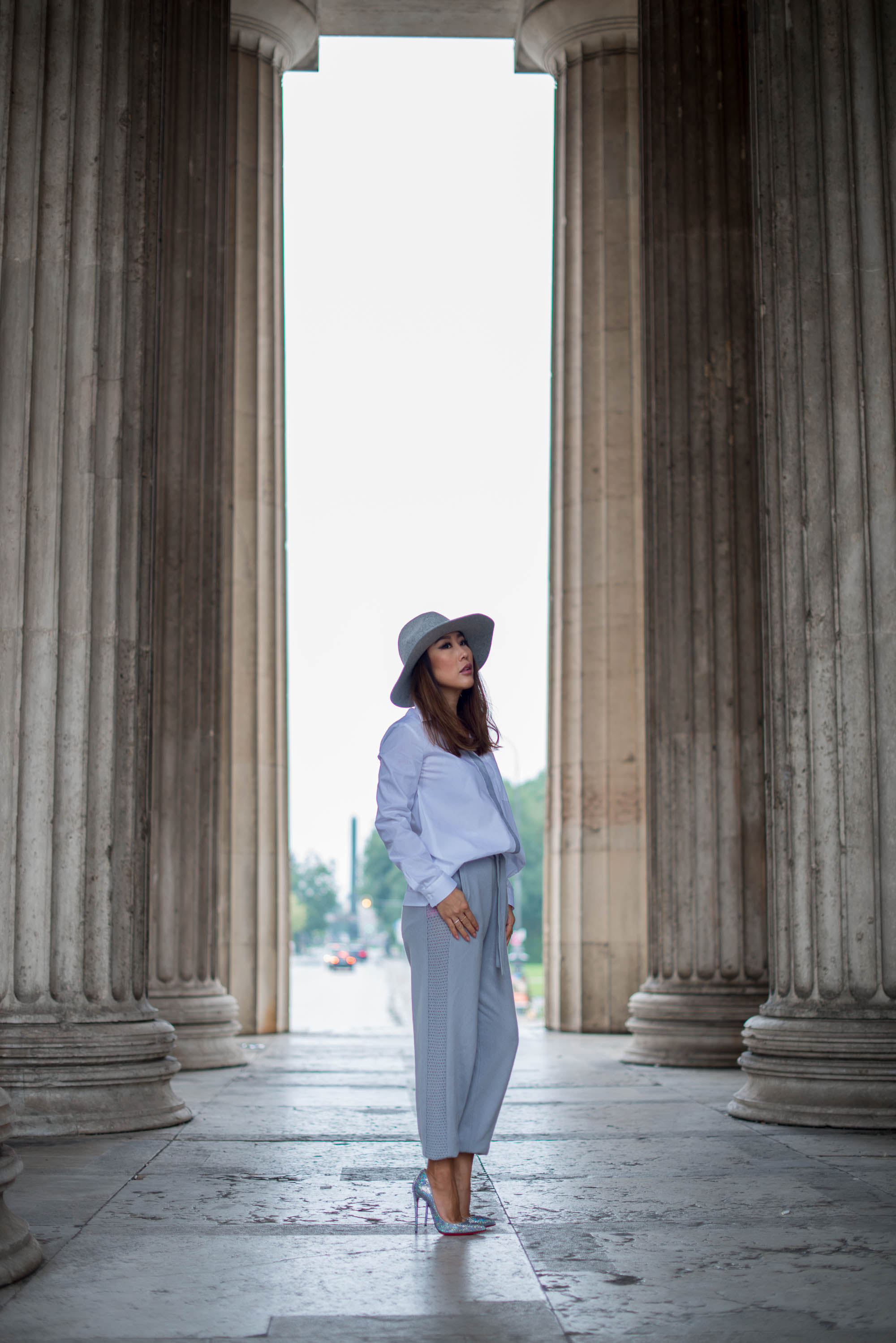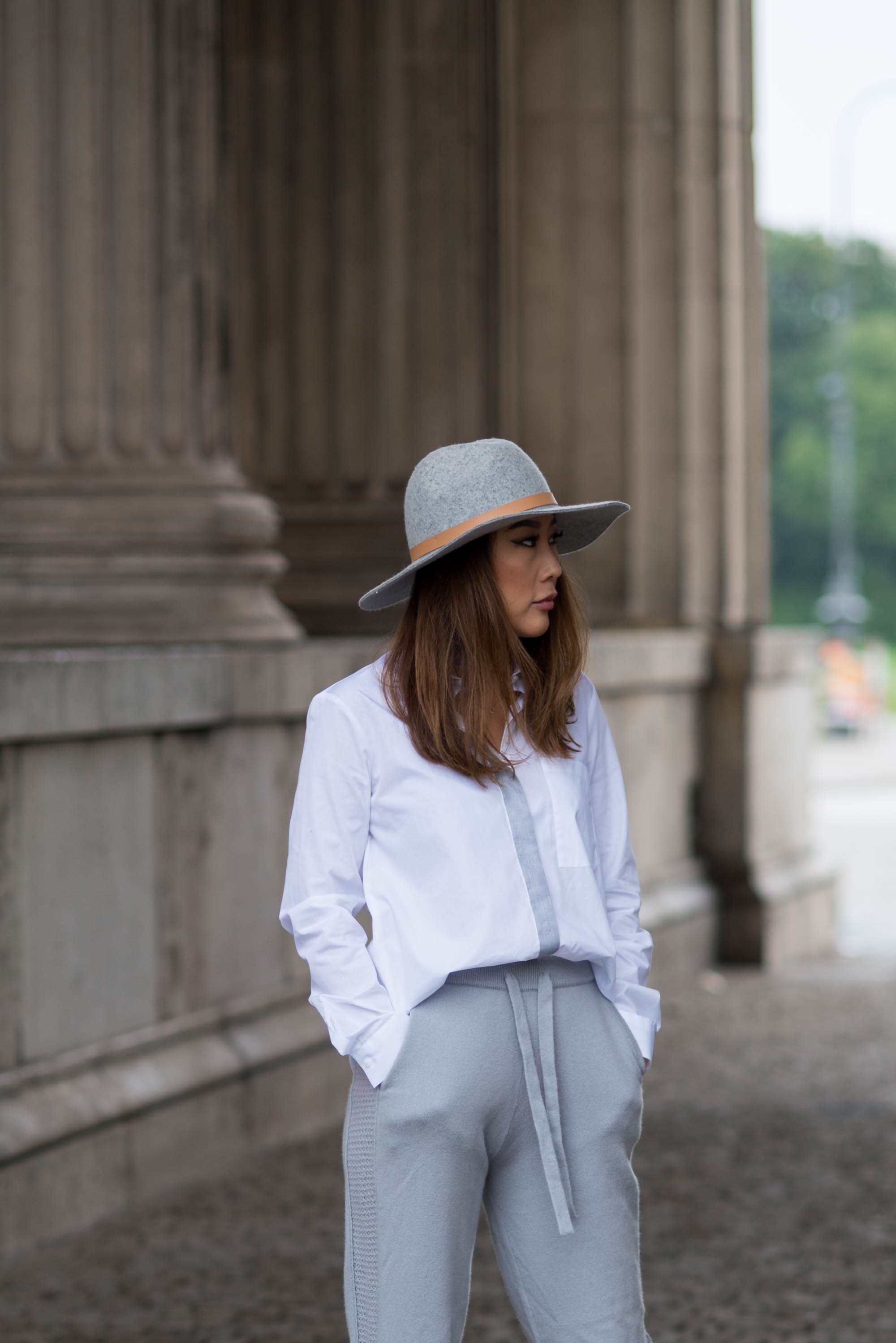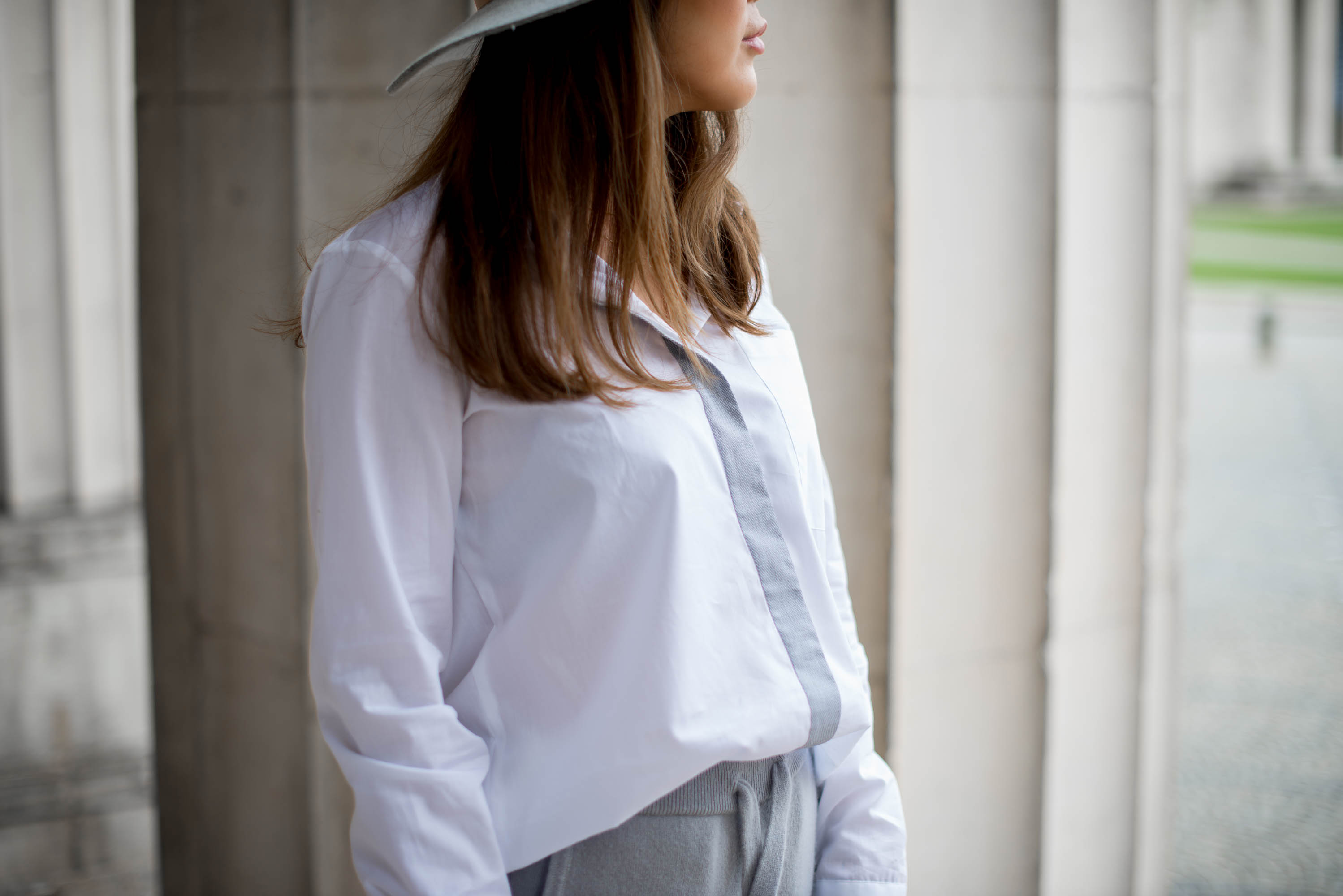 ETERNA Modern Fit Long Sleeve Blouse
Free shipping is offered for a short period of time, so make sure to check out all the fabulous blouses on the ETERNA website. Highly recommended!
In collaboration with ETERNA
Photos by Yasmin Nickel
Location: Munich